A Tribute to Cantrell's Mac
The dog that started it all, Mac.
NOV 23 1998 - FEB 24 2013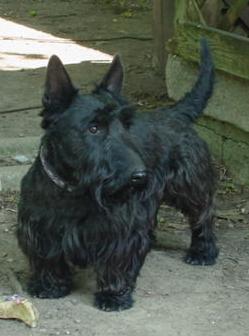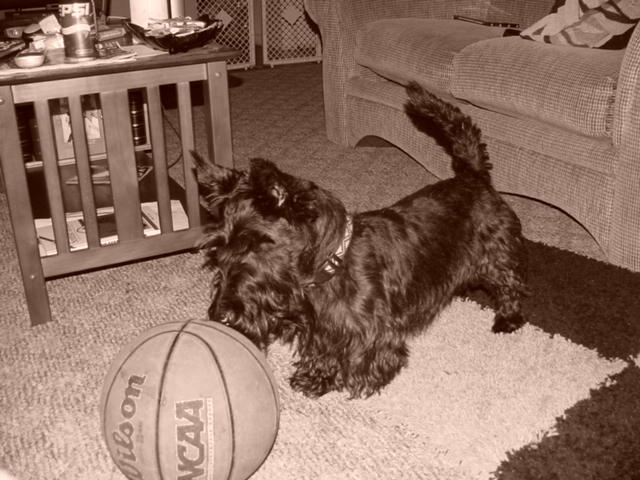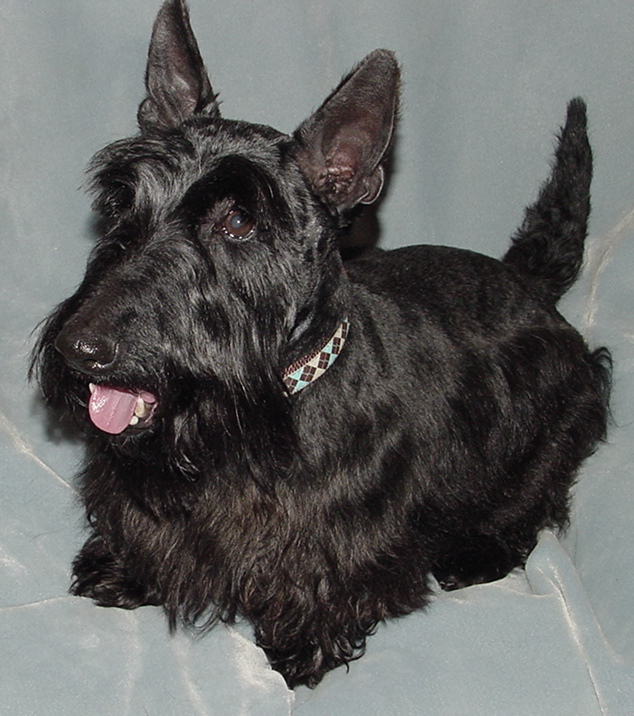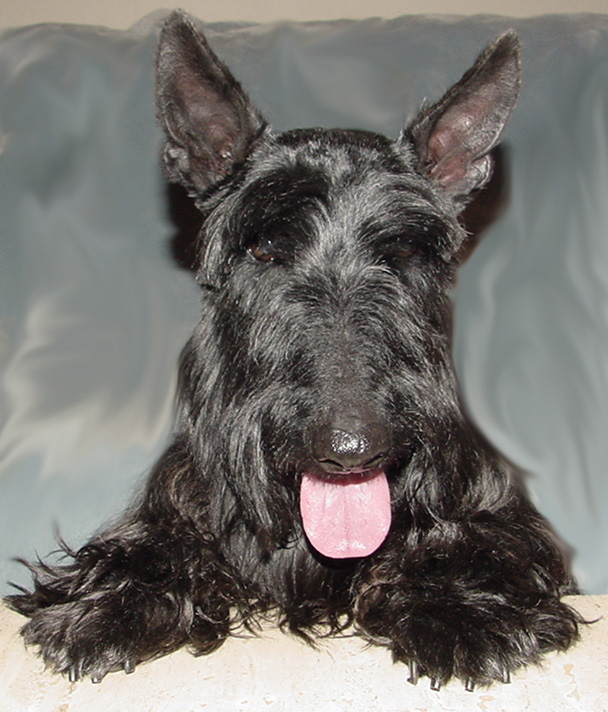 Mac passed away on Sunday February 24th. He was 14 years, 3 months and 1 day old.
They say that's like 99 years old for us humans.
I don't know about all that but I do know Mac was the best Scotty that ever owned us.
We bred a little back in 1987 until around 1993 but then we stopped when we had to move and sell our dogs.
Flash forward to 1999....
We found Mac in the late winter/spring of 1999, we was born on Thanksgiving 1998 and he was the last pick because
he had, "too much brindle".
When we went to go see him, he kissed my wife and she said, "Pay the Lady!"
The next order of business was to come up with a name.
You may think that Mac is a proper good Scottish name and you would be correct however,
a proper Scottish name was the last thing on my mind.
I like Baseball.
In 1998 Mark McGwire hit 70 home runs with the Cardinals.
I was a fan and Mark's nickname was "Big Mac"
So our Mac was named after Mark McGwire.
We just got LUCKY that the name was also Scottish.
Mac was and still is the backbone of my kennel.
There is a little Mac in our Andi, Mandie, June, Ruby, Suzy-Q, BeBe, and Brandi.
And Mac was kind enough to give us a beautiful son in his last litter in 2011.
Our "Cantrell's Junior Mac" should make his debut later this year.
We miss Mac but we will never forget him.
The secret of his longevity?
If he could, he would tell you it was a bowl of Dairy Queen soft serve vanilla at least twice a year.
But the truth is that he was just too stubborn to die, he was Scotty through and through and he will be missed.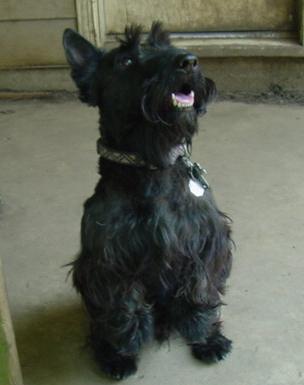 ---