---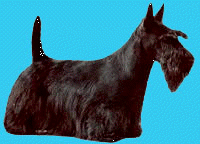 About us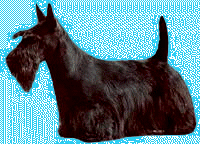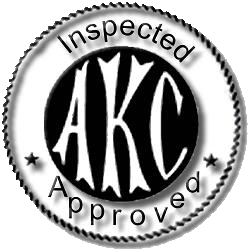 We have been raising Scotties for over 30 years now.
Before that, when I was a child, my Dad raised Scotties. Seems I have had a Scotty for my entire life.
Scotties are the only breed we raise.
ESTIMATED WAIT TIMES AS OF FALL 2022:
BRINDLE MALE or FEMALE 8 to 12 months.
WHEATEN MALE 12 to 18 months
WHEATEN FEMALE 12 to 18 months
BLACK or BLACK-BRINDLE MALE or FEMALE 10 to 14 months.
If you would like to be added to my waiting list (no obligation) Please Click HERE
We are located in GREENVILLE, Ohio which is very near the Ohio, Indiana border.
Directions can be found here.
We breed for temperament, we do not show. While it is very possible we will see show quality pups in our litters, we only guarantee PET quality.
When you come to get your pup you can count on the following:
All Pups will come with AKC registration papers.
All our pups will have 2 sets of inoculations and will be around 9 weeks old before going home.
All our pups come with a 1 YEAR genetic health warranty provided you take the pup to YOUR vet for a checkup.
Health warranty covers serious health problems that will significantly shorten a pups life. Not minor health ailments such and fleas, floppy ears, hernias or other minor problems.
If your vet finds a serious life-threatening GENETIC health problem within the 1st year and puts it in writing for me, you will be given the 1st pick of a pup from the next available litter for free.
This does NOT include any shipping charges!
I DO NOT COVER VET EXPENSES.
------------------------------------------------------------
Current pricing
All puppies, any color, male or female:
$ 1250.00 ea. plus local sales tax.
includes LIMITED AKC Registration.
or
$ 1500.00 ea. plus local sales tax.
includes FULL AKC Registration.
Ohio/Darke County sales tax is 7.25%
---------------------------------------------------------------
Shipping
We do not ship on airplanes, you can however fly into Dayton International and fly home with your puppy in hand.
Email me for details about how to do this.
****
HAND DELIVERY
I do offer hand delivery to most locations when I can, I can't always get away but I sure can try...just ask me.
No one is going to take better care of your puppy than I will..at least until the pup is safely in your hands.
Hand Delivery is not cheap however many people will pay me to drive out and meet them 1/2 way..I will hand deliver as far as you like though.
HAND DELIVERY FEE
As of JUNE 2022
I can't always get away to deliver but when I can the prices are as follows:
$2.00 per one-way mile up to 350 miles.
$2.50 per one-way mile for all miles over 350.
So for example you want me to deliver to Cleveland.
Cleveland is 246 miles from me, I will deliver there for $492 (246 x $2.00)
I will avoid tolls if I can but if you have me deliver to you and there are tolls on the way, those will be added to your final bill.
I don't have to deliver all the way, we can meet at a point 1/2 way between us if you prefer.
The closer you come to me the more money you save.
Hand delivery is not cheap. It takes a lot of time, wear and tear on my car and one time I delivered I got a traffic ticket.
However, if you can't visit us, hand delivery is the safest possible method for your new puppy to get delivered.
PLEASE NOTE: I PREFER YOU VISIT US AND PICK UP YOUR PUPPY IN PERSON.
If you are thinking about driving here for pickup, just let me know.
Directions can be found here.
----------------------------------------------------------------------------------------------------------
How this works......
My pups are placed to people on my waiting list.
If you would like to be added to our list, please click HERE
Being on my list DOES NOT OBLIGATE YOU IN ANY WAY!
After a new litter arrives, after the pups have had 1st vet check and inoculations, I will do a large photo update.
I will then email people on my waiting list to offer them a pup, the pups will be approx. 6 weeks old at this time.
I start at the top of my list, for example, lets say the first person on the list wants a black or brindle female, I call or email that person and offer them 1st pick of the black or brindle girls.
If they want that pick, they agree to send the deposit ($200)
Then I go to the next person on the list that wants a black or brindle girl and offer them 2nd pick, then 3rd, then last.
Then I do the same with the boys.
Then if we have wheaten color, I do the same with the wheatens.
How this plays out all depends on how many females and males and the colors we get.
When it's your turn to choose a puppy.......
If you live very far away and can't come here to choose, you can choose using my pictures.
If you live close enough to visit us twice (once to choose and then once again at pickup time) I recommend that you do.
The picking process usually takes about a week or two, someone will have 1st pick of a sex and someone will have last pick of a sex, that's just the way it is.
Then when the pups reach 9 weeks of age and we get that 2nd inoculation, you can visit us, pay your balance and take your puppy home.
Please note: I will always EMAIL you 1st. If I get no reply in 24 hours, I will remove you from my list and move on to the next person.
I ALWAYS answer all my emails in a timely fashion. If you take more than a day to reply to me, you will probably miss out on a puppy.
Sorry but at any given time there are a lot of people on my list, I will answer every question you have and I will bend over backwards to try to please you
but if you ignore me, I will move on.
Please make sure you allow scottypuppies@aol.com in your spam filter or email blocker.
If you have me blocked, I can't contact you and you will miss out.
I usually only call on the phone if I get an error in your email address OR you called me 1st to join my waiting list.
If you only check your email every week or two, you are going to miss my email.
If you are this type of email user and you want to join my waiting list, you should call me to join.
937-548-5395
Otherwise, please check your email daily if you are on my list and are expecting me to contact you.
____________________________________________________________________________________
Payment methods:
Cash, Money Order, Cashier Check
OR
Visa, MasterCard or AMEX through... PAYPAL
If you would like to be added to our list, please email me or click HERE
Being on my list DOES NOT OBLIGATE YOU IN ANY WAY!
Once you make a deposit to hold a pup, you are obligated to purchase and if you back out you may lose your deposit.
It depends on the circumstances, for example if the pup is sick you would of course be given your deposit back,
but if you simply change your mind or find a pup elsewhere after already committing, you will lose your deposit.
Serious inquires only please.
My name is Jim and my wife is Amy.
937-548-5395