Welcome to Greenville, Ohio
------------------------------ FROM JULY 2007------------------------------
We have a lot to do, we are currently seeing our new barn/kennel being built.
In the pictures below you can see on the back of the barn 5 doggie doors. Each doggie door will lead to a small 5x10 kennel on concrete pad.
Each of those kennels will open to 5 fenced areas covering no less than 2 acres.
So my dogs will have at least 2 acres of running room and a barn to go into out of the weather which will be heated AND air conditioned.
Inside the barn each door leads to another 5X5 kennel with drainage and the barn will be climate controlled
and insulated.
Also inside the barn will be my wife's new grooming area with hot and cold running water.
We will have at least one dog washing tub and a washer/dryer as well as puppy whelping areas inside.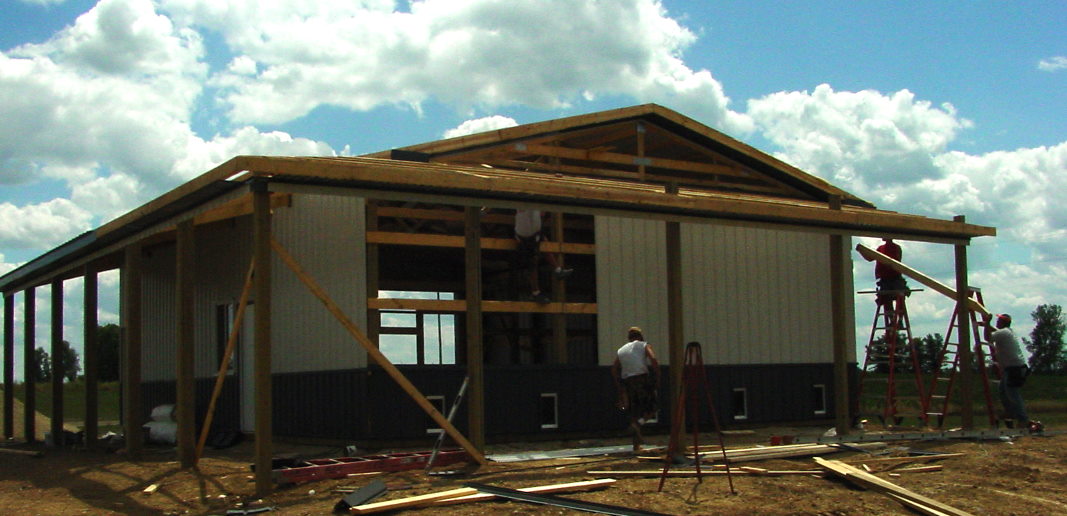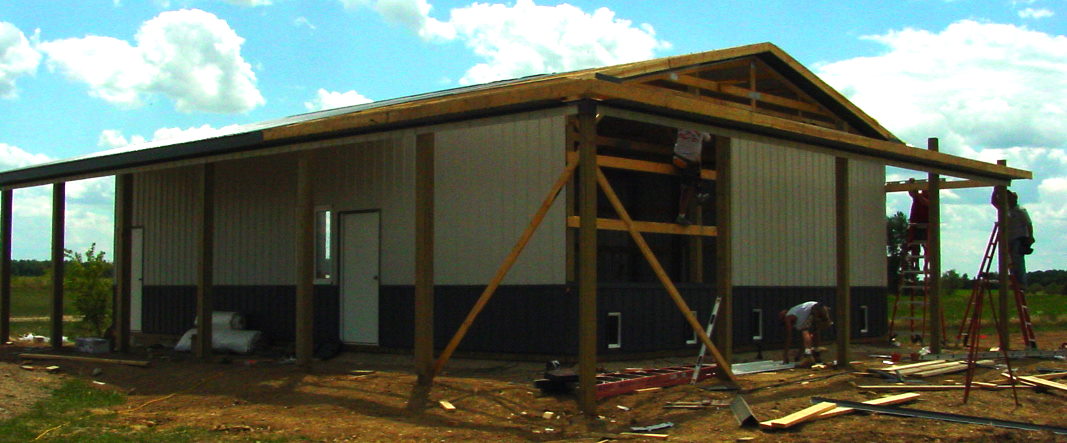 The house itself is a finished house up and a walkout basement below.
My mother lives in the upstairs part and my family lives there with her.
As you can see in the pictures, we are converting the basement to a separate living area for my family and I.
This was our solution for my mom after my dad passed away last August.
11 Acres, at least 2 of it for Scotties and a barn and puppy nursery.