Directions Coming from the North

From Toledo:
Depart city on I-75 SOUTH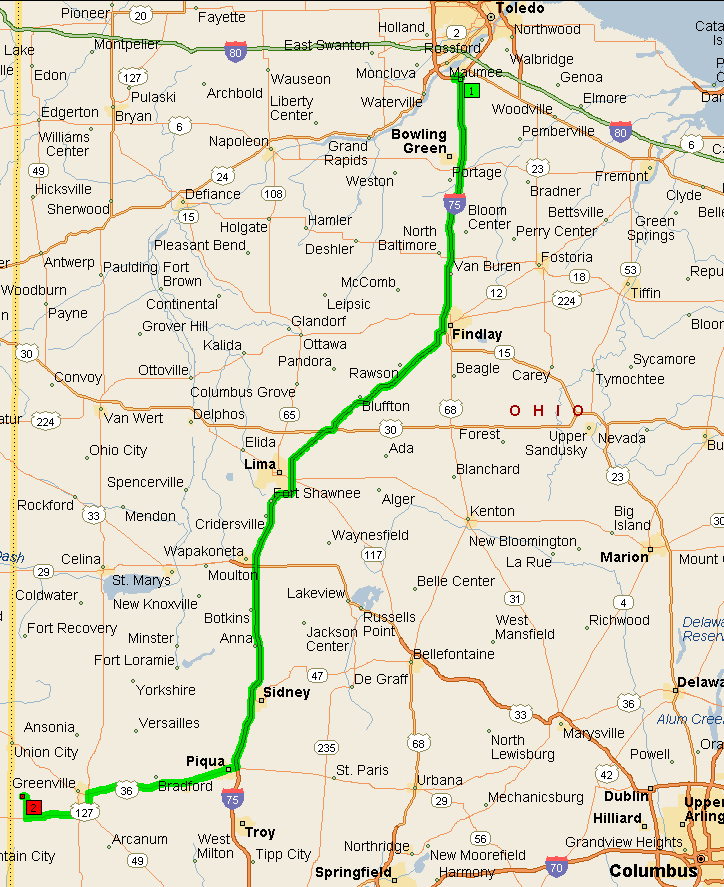 Go exactly 111 miles south out of Toledo to Piqua, Ohio
At exit 82 go WEST (Right) on OHIO State Route (US) 36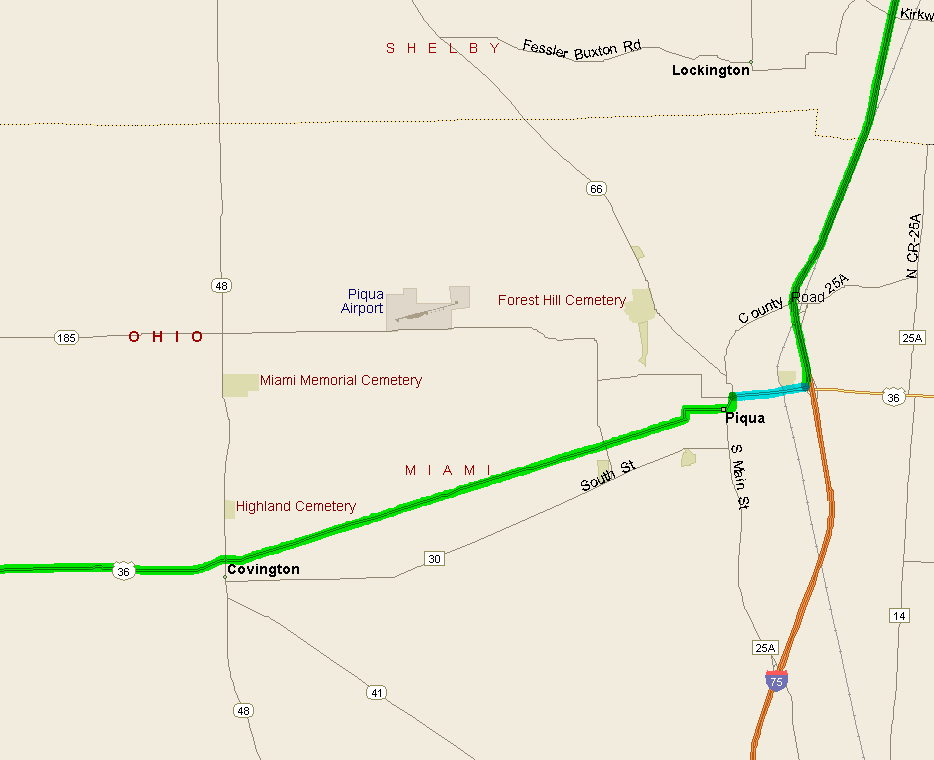 Continue west on US 36 for 22 miles.
As you approach Greenville, US 36 turns South and shares the road with SR 127 SOUTH
Go LEFT onto SR 127 / US 36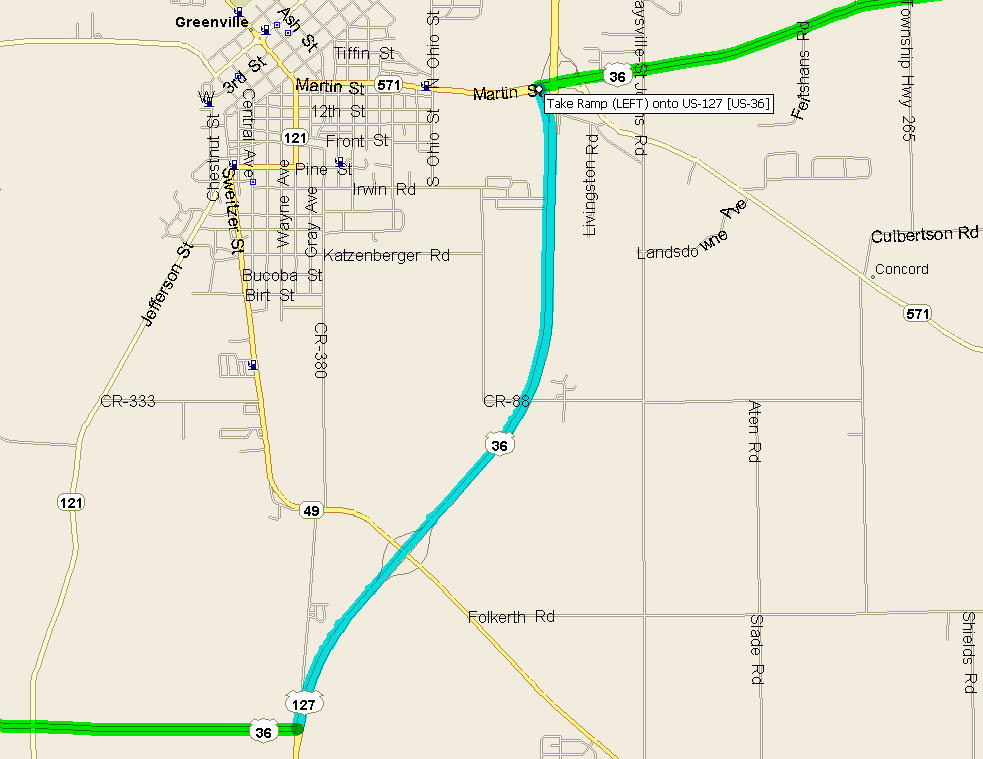 Continue South on this road for about 3 miles.
Watch the signs.
US 36 will split away from 127 and again head WEST
Go RIGHT (West) on US 36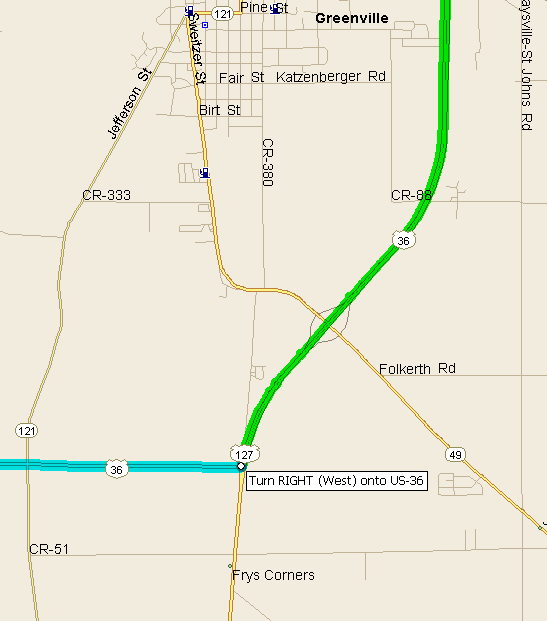 Continue on US 36 WEST for 7.6 miles.
You will pass through the small one flashing yellow light town of Palestine.
Exactly one mile west of Palestine you will take a right on Hillgrove-Southern Rd.
This is the first right after you go though Palestine.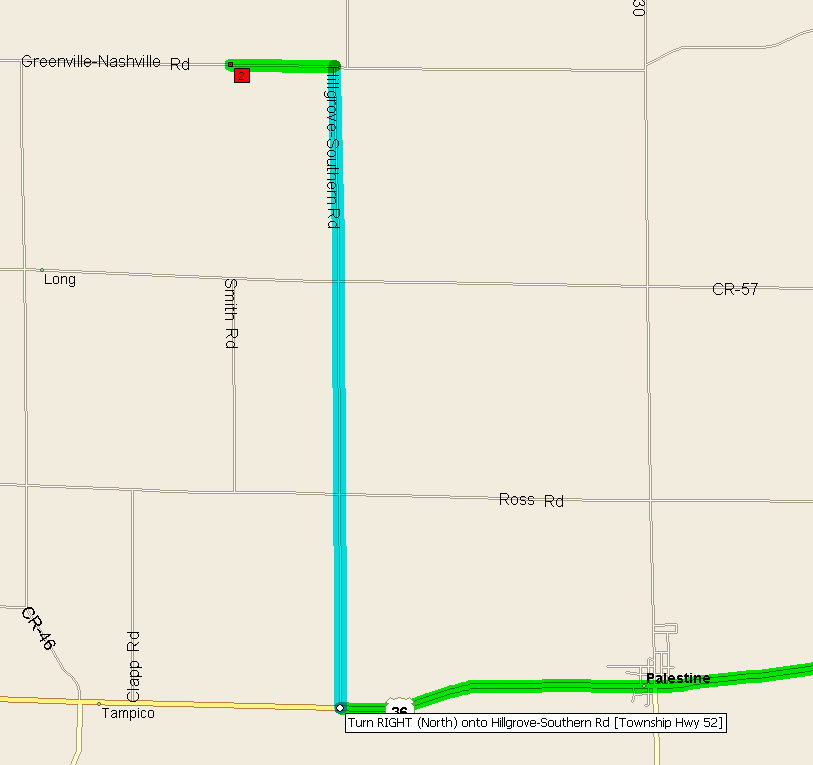 Stay on Hillgrove-Southern Road for about 3 miles.
Basically it dead ends at our street.
Go LEFT onto Greenville-Nashville Rd.
My address is 740 Greenville-Nashville Road
Greenville, Ohio 45331
My LONG 900 foot driveway is about 1/3rd of a mile on your right.
If you pass CR-46 or the Indiana state line, you have gone too far!
LOOK FOR THE BIG BLACK SCOTTY MAILBOX ON YOUR LEFT.
Pull down to the lower door near the barn.