Directions Coming from the West

From Indianapolis:
Depart city on I-70 EAST

Go exactly 70 miles out of Indy and just past Richmond.
At exit 153 go NORTH on Indiana State Route (SR) 227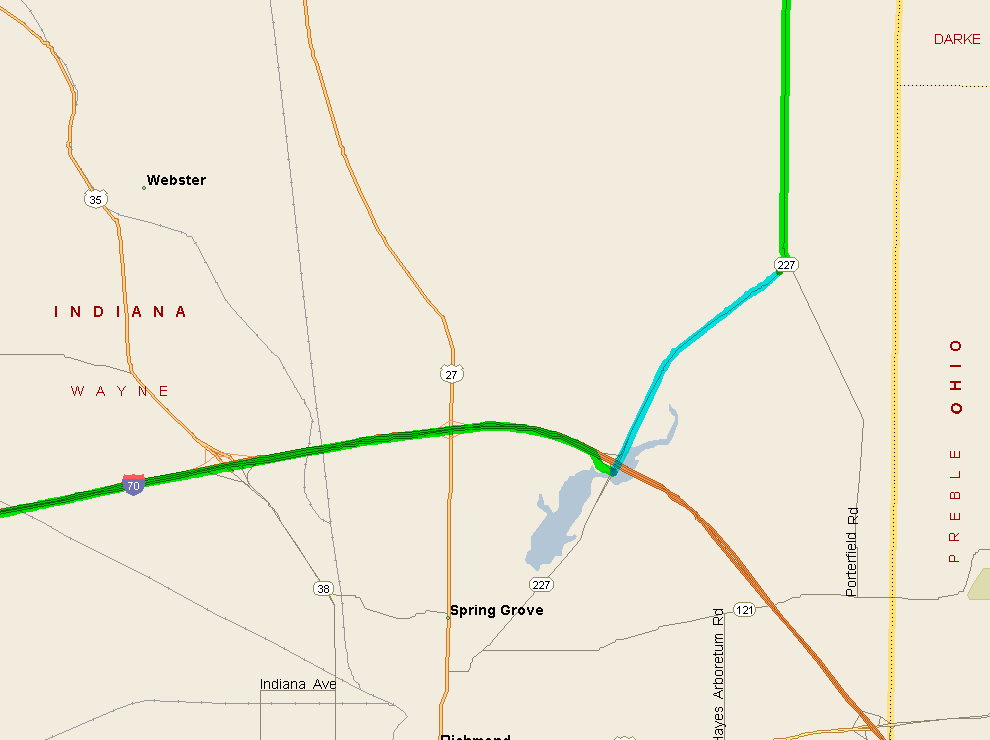 Continue up SR-227 for 17 miles.
The road will curve a couple of times, just follow the SR-227 north signs.
17 miles north of I-70, take a right on E 500 S

Continue EAST on this road.
In one mile you will cross the OHIO border.
The street name will change.
It now has 2 names!
CR-27
and
Greenville-Nashville Road. (You are on my street)
1 mile past the state line and you are at my house.
My address is 740 Greenville-Nashville Road
Greenville, Ohio 45331
My LONG 900 foot driveway is on your left.
If you pass Hillgrove-Southern Rd, you have gone too far!
LOOK FOR THE BIG BLACK SCOTTY MAILBOX ON YOUR RIGHT.
Pull down to the lower door near the barn.