Matilda and George's February 6th, 2022 litter
Newest pictures are at the top of the page, the further down you look, the younger the pups.
-------------------------------------------------------------
03-21-2022
WARNING BIG UPDATE, PLEASE LET ALL PICTURES LOAD.
These pups have had their 1st vet check and inoculations.
They are now 100% weaned.
Here are the new pictures.
Everyone has a new ID collar, this will remain with them until they go home.
The boys are in blue the girls in orange.
The Boys
Boy #1
He can be a bit nervous in new situations but when he feels safe he is ready to explore.
He will be a very calm boy I think.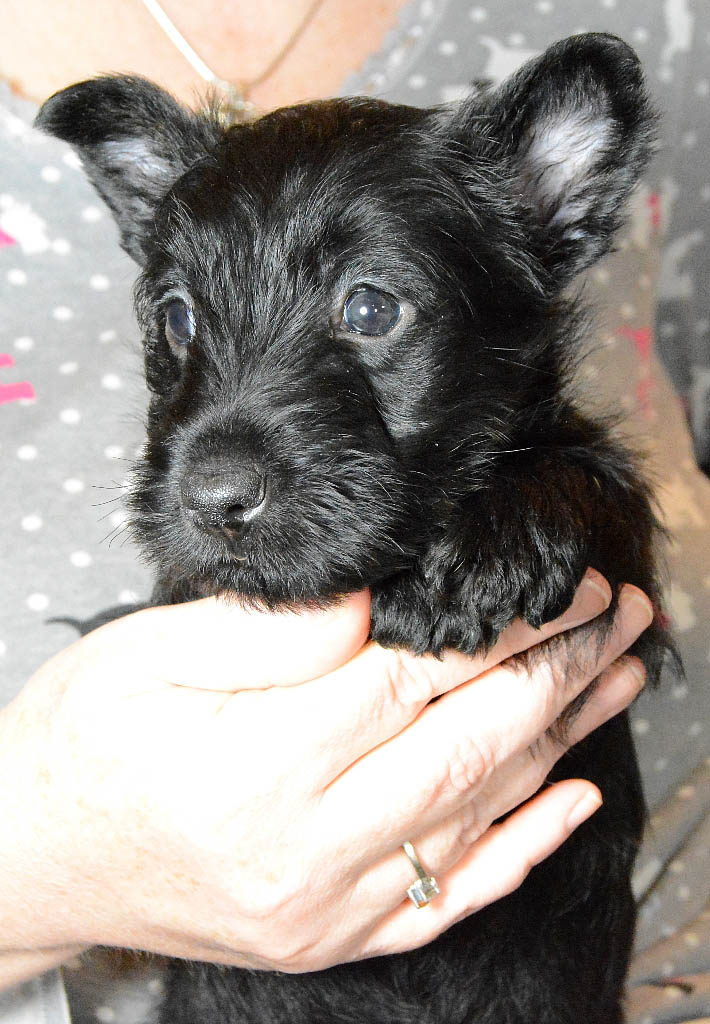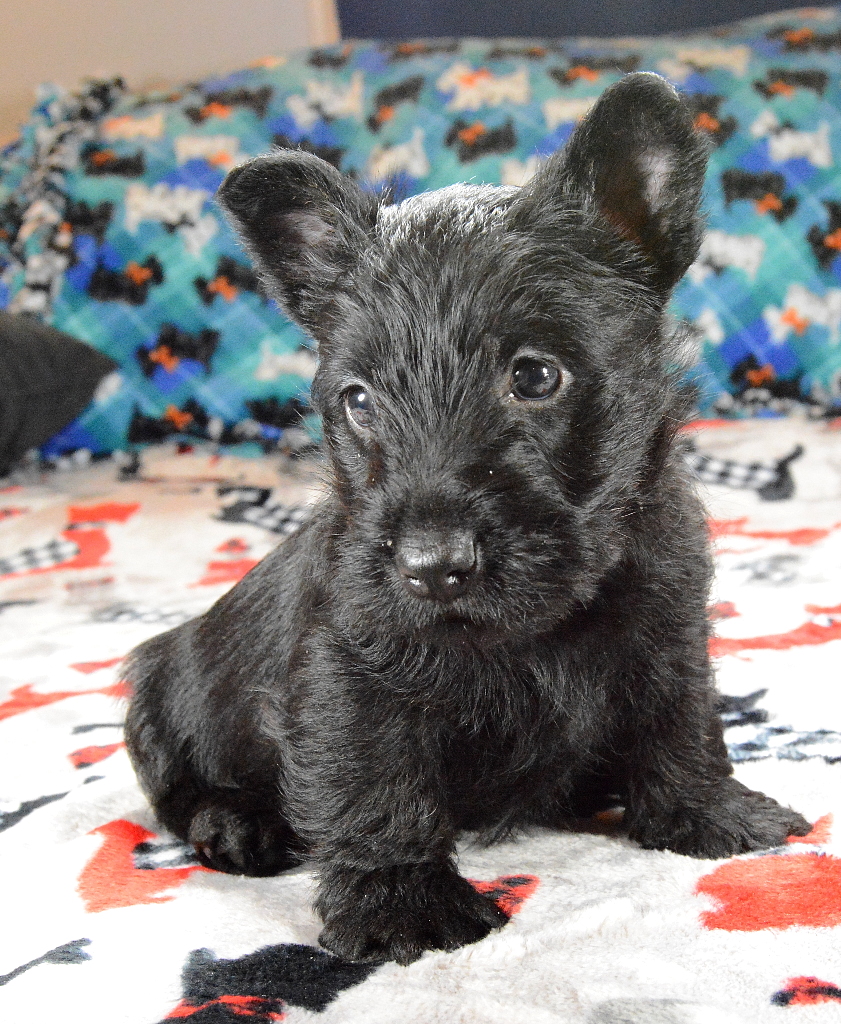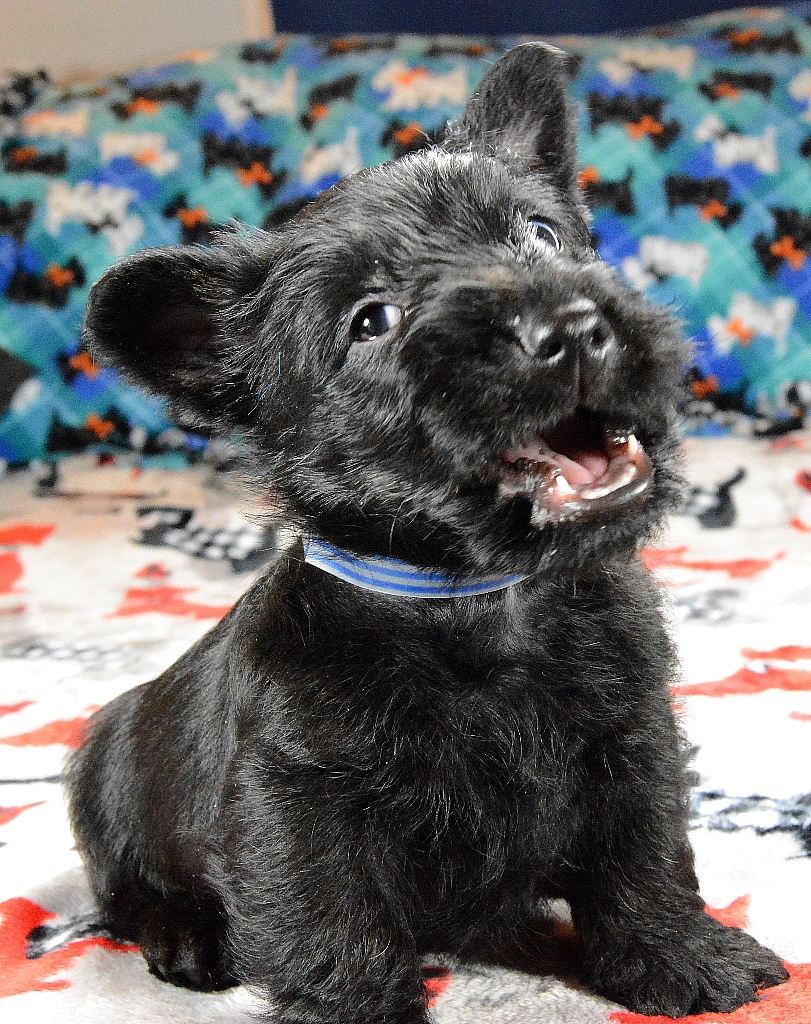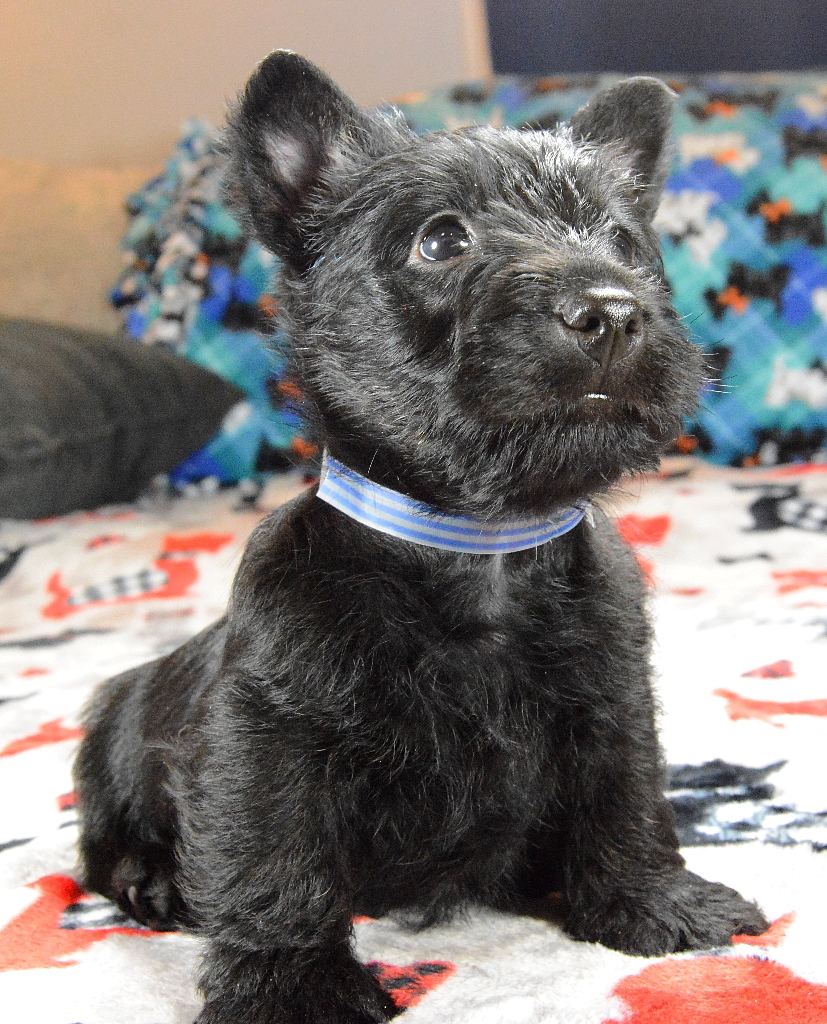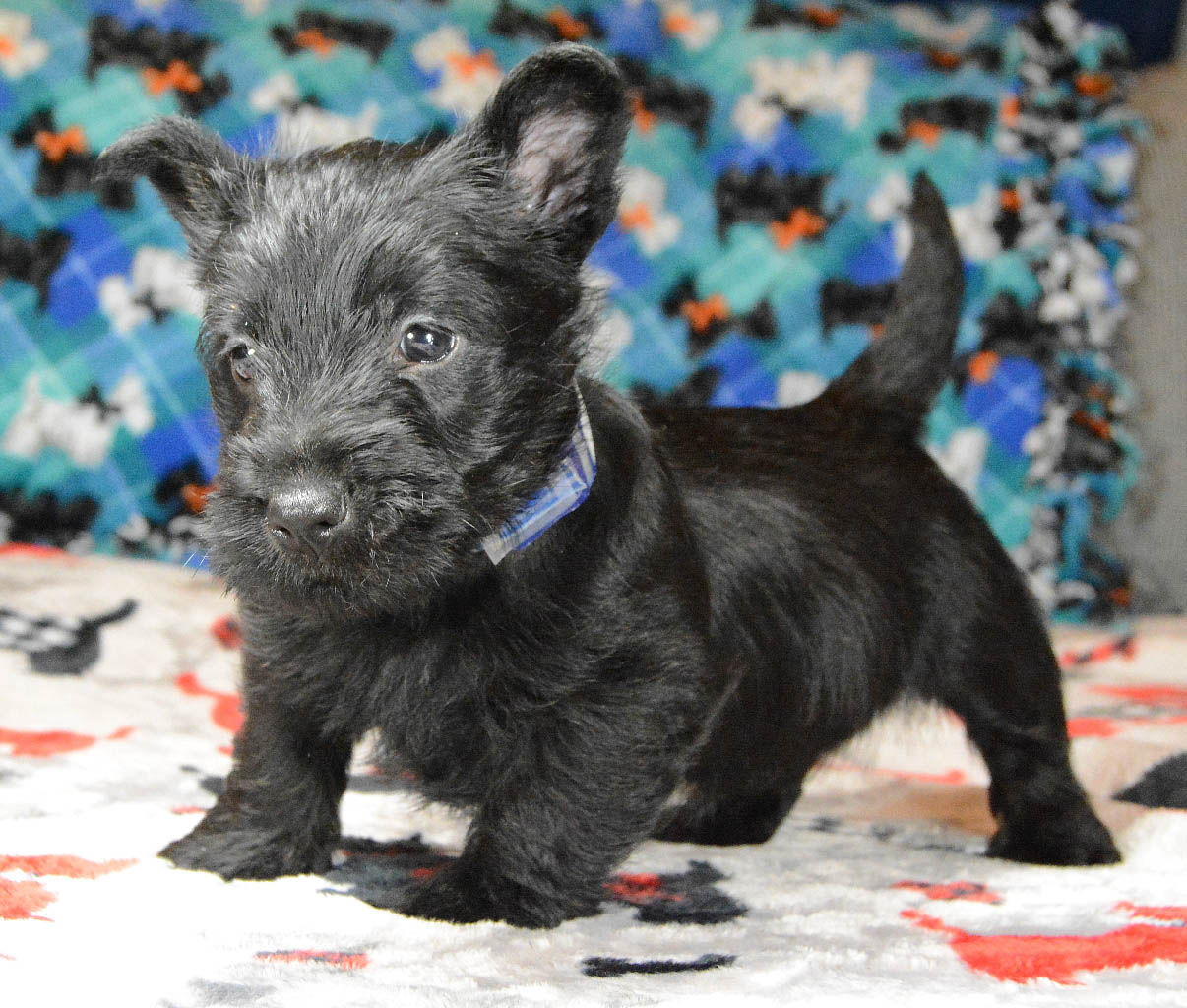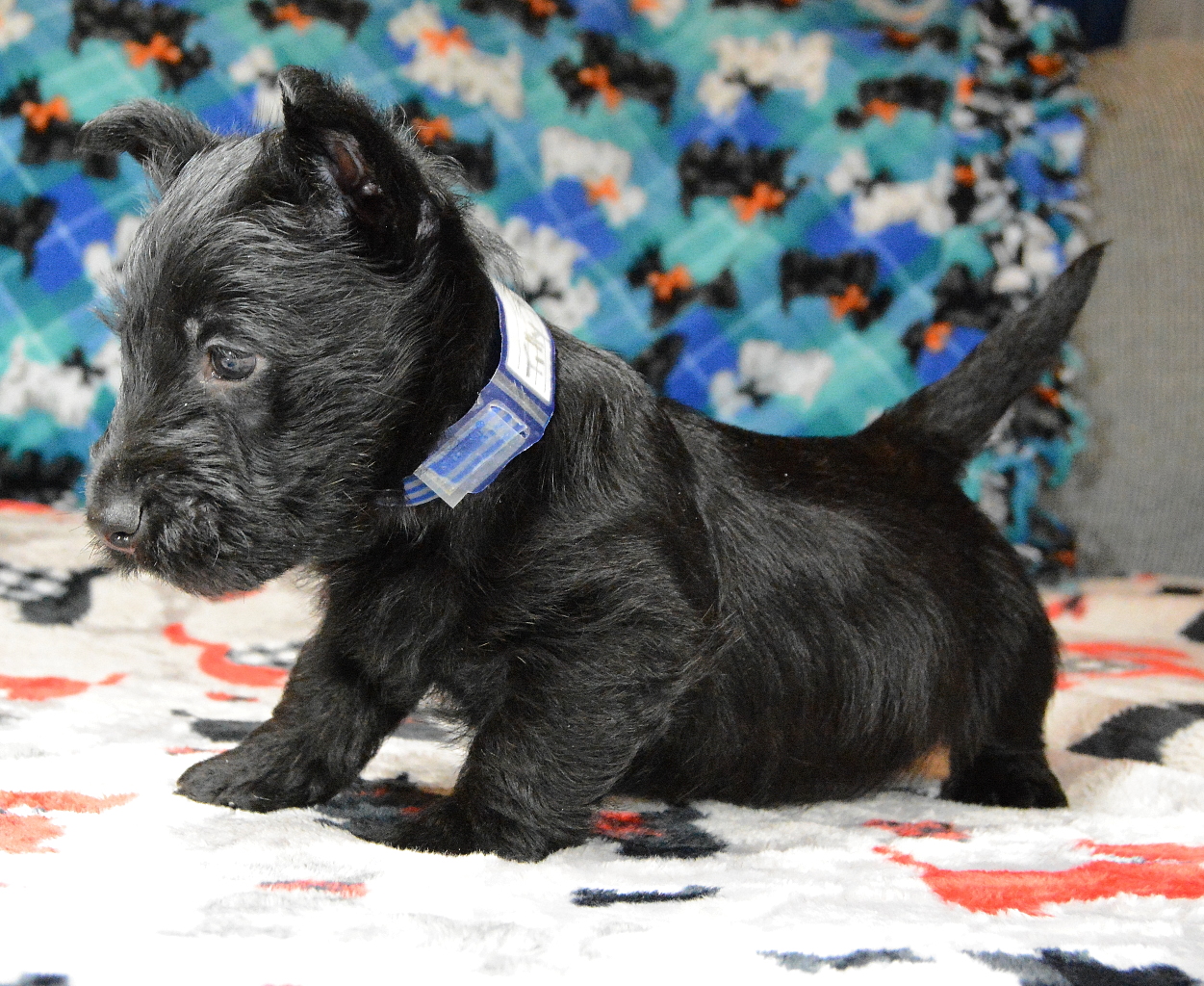 Boy #2
He's the bravest boy and he loves peoples!
It was hard to take his pictures, all he wanted to do was get into my lap.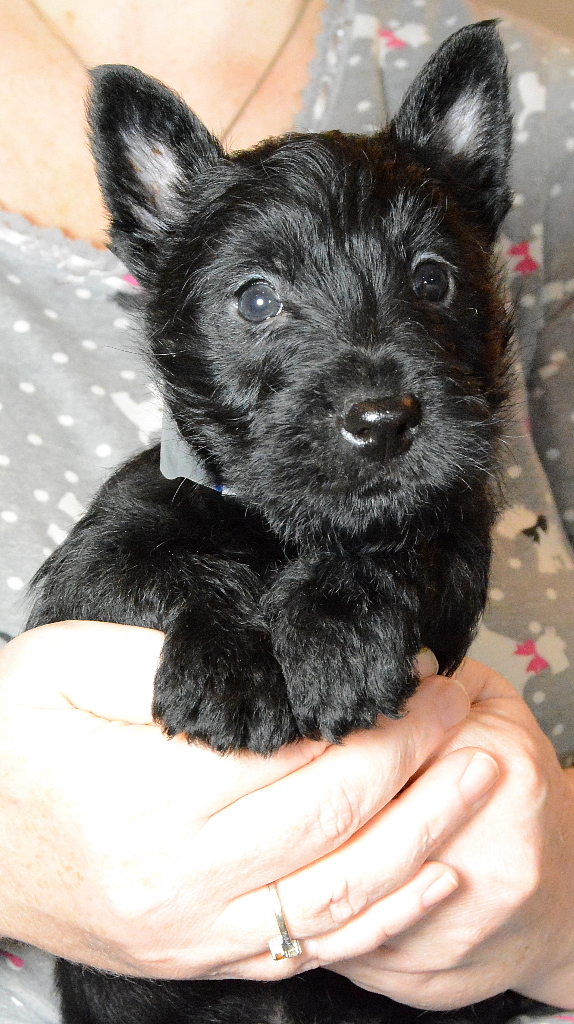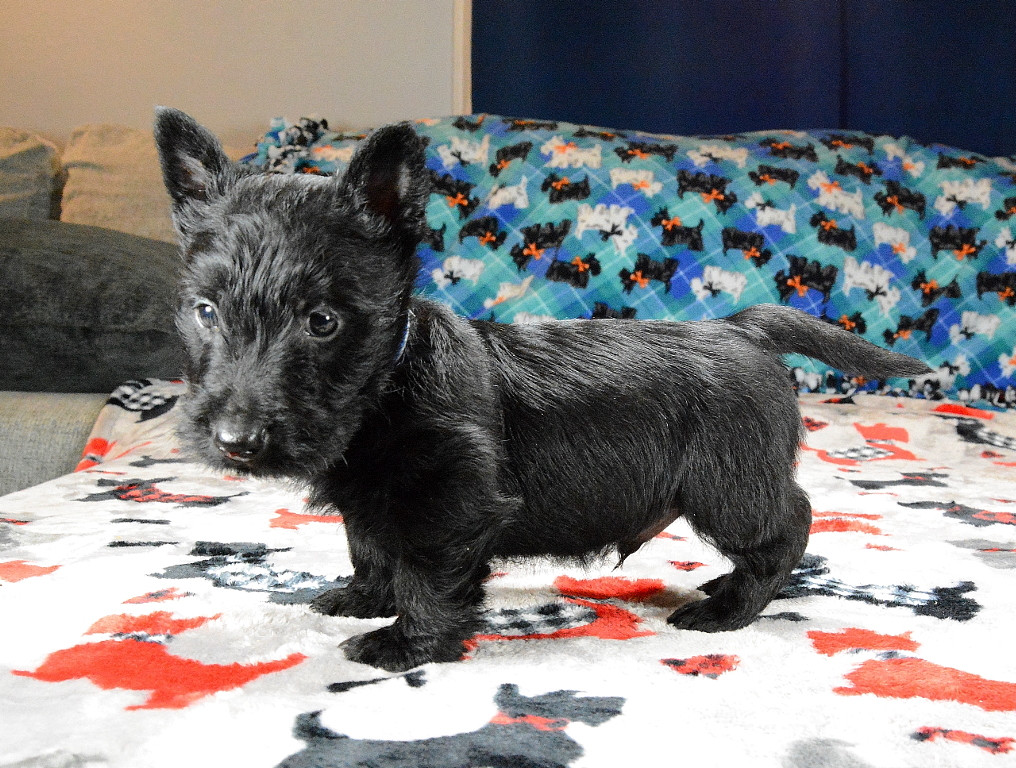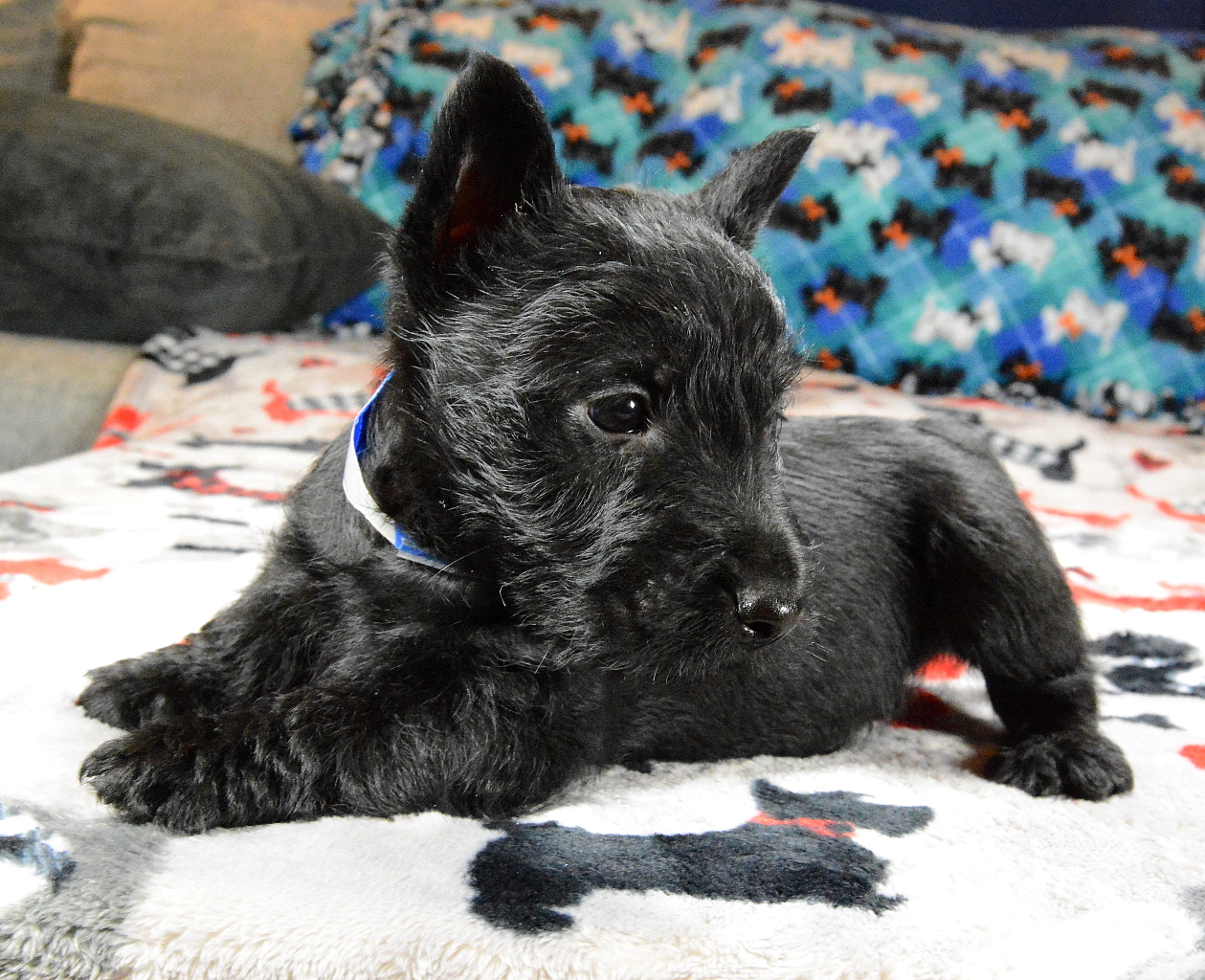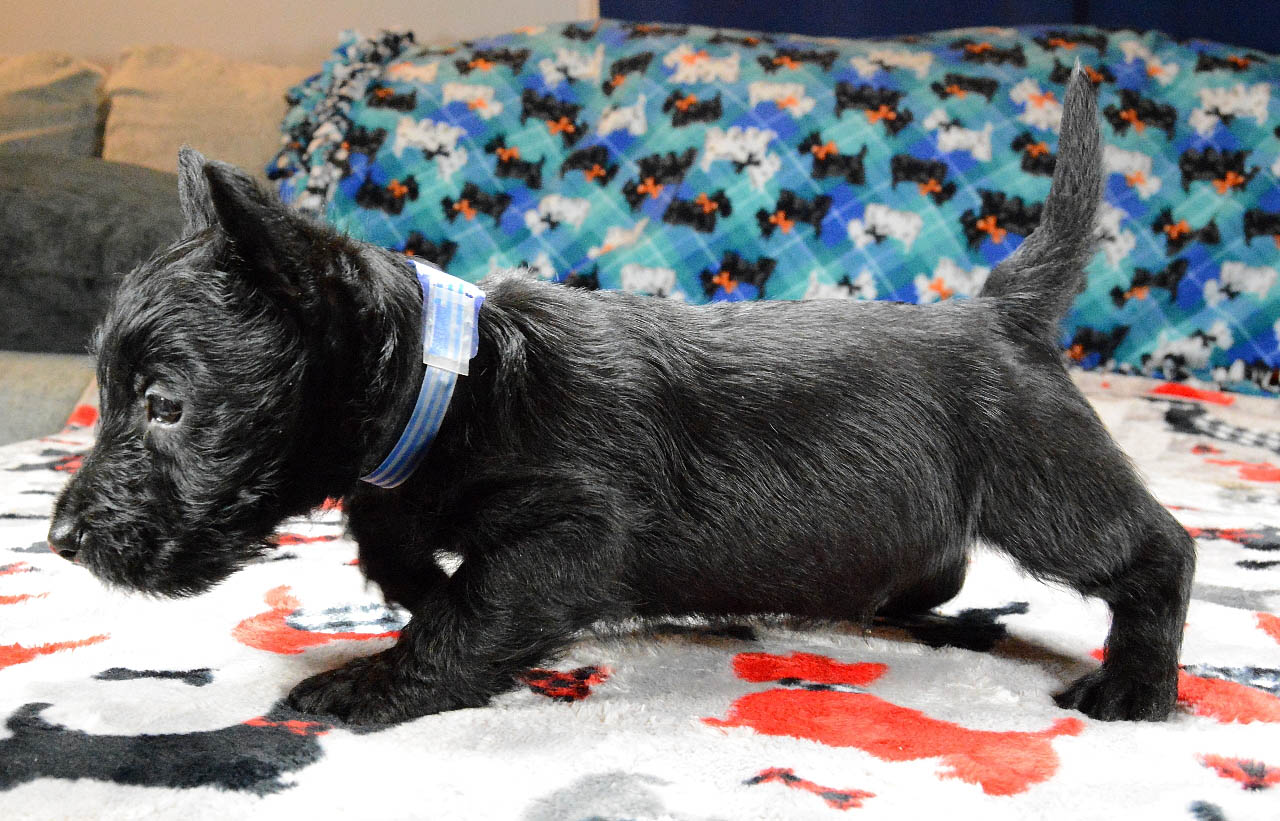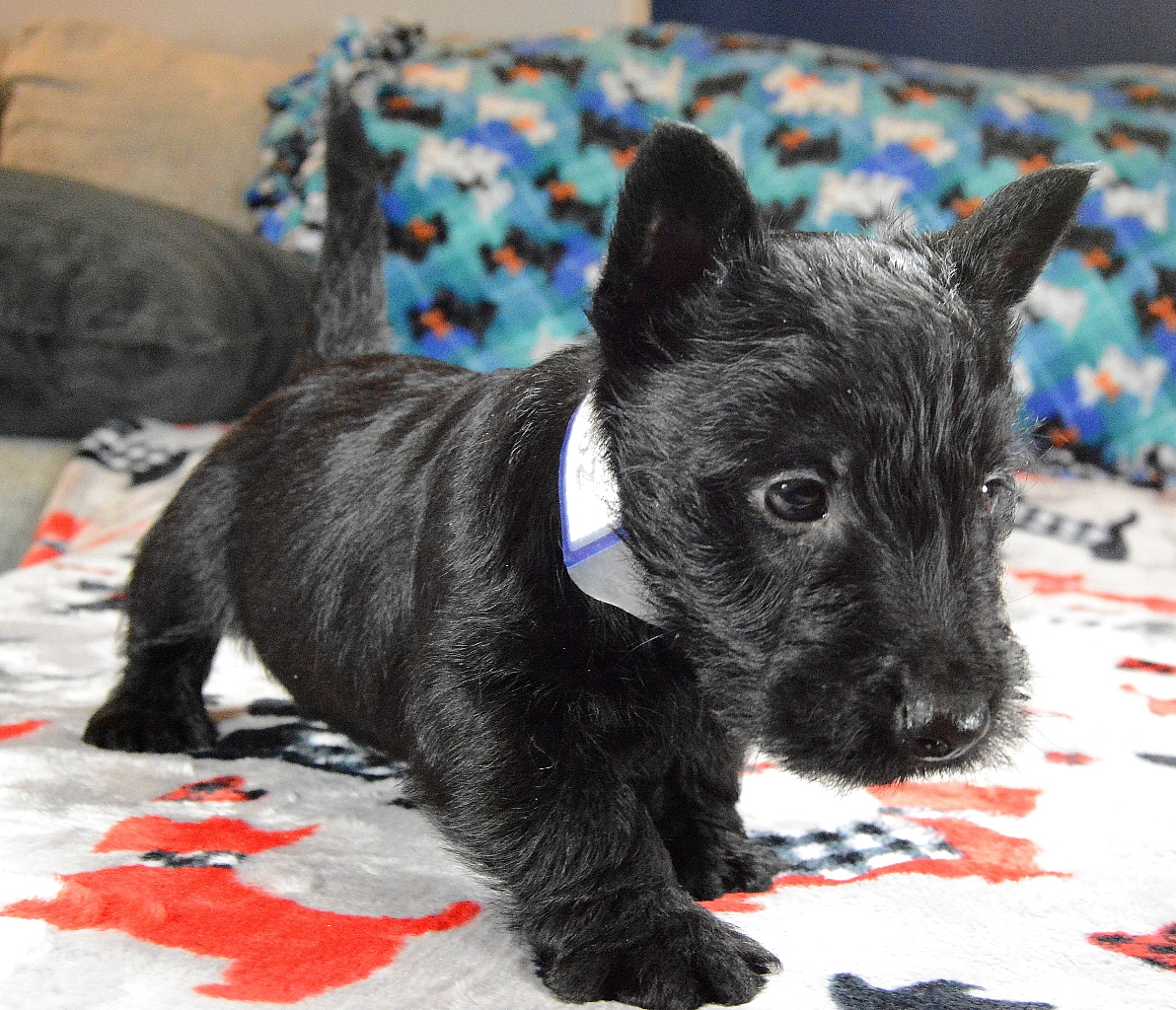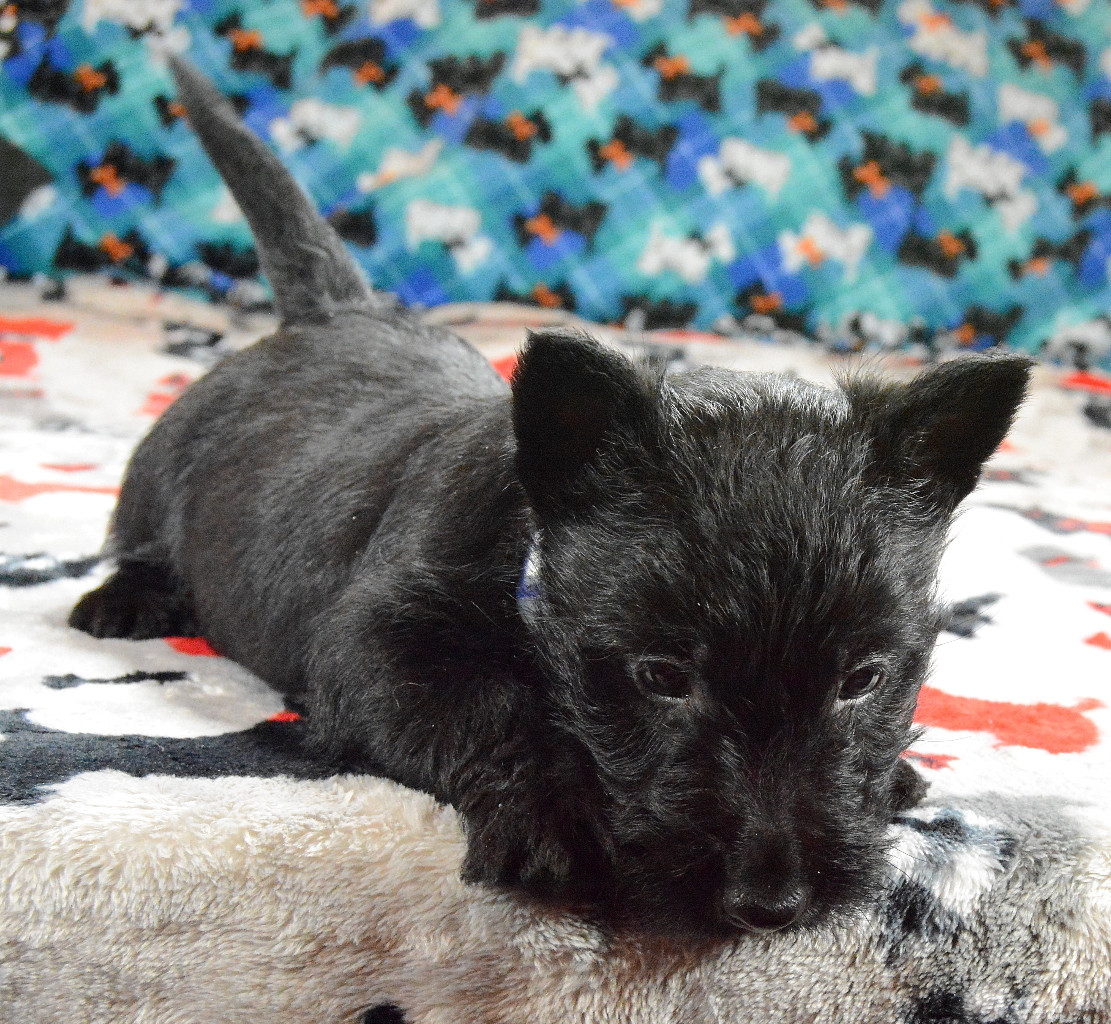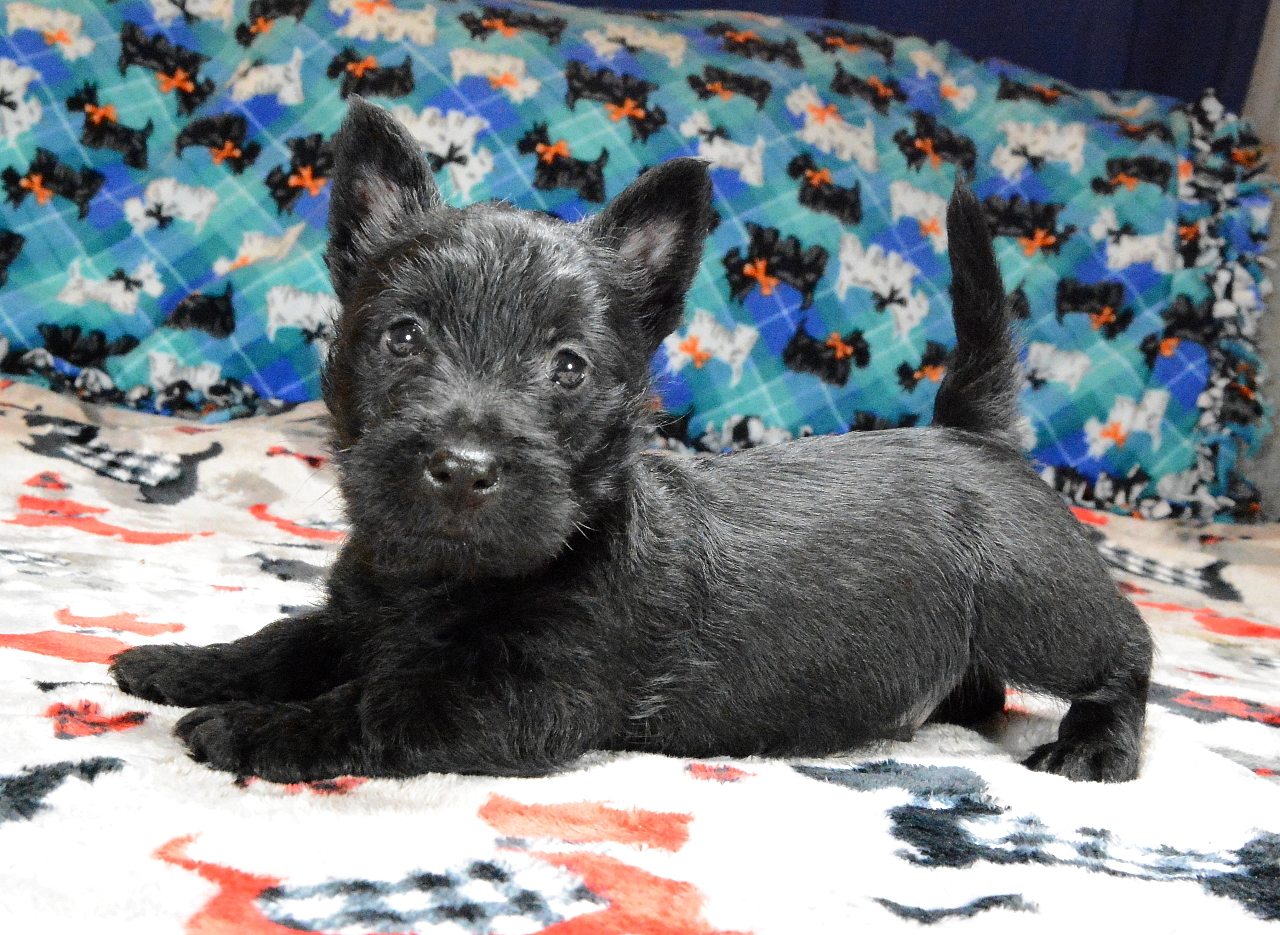 Boy #3
He likes to let his siblings go first but once he knows it's safe he is ready to go.
Loves baby talk.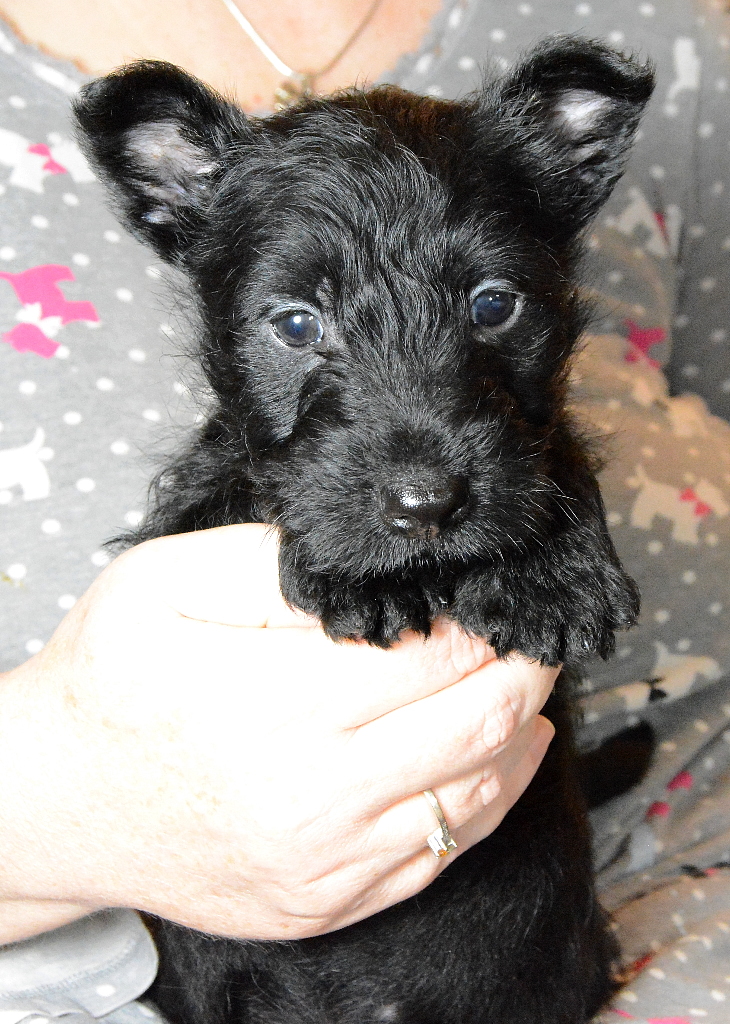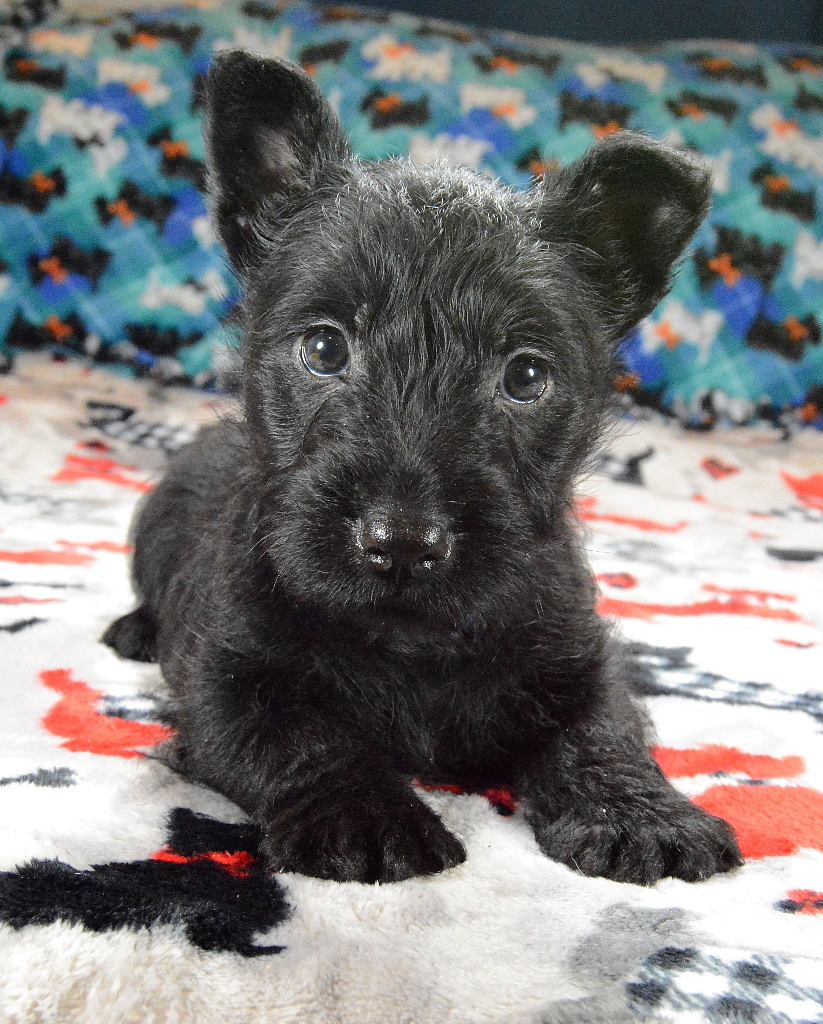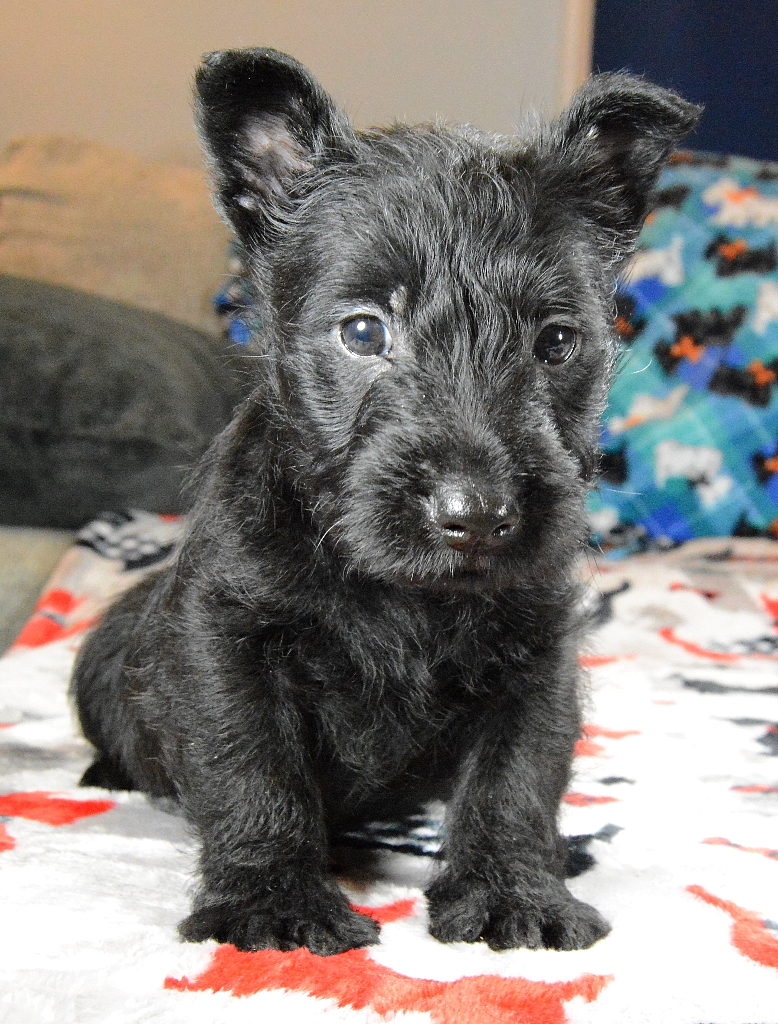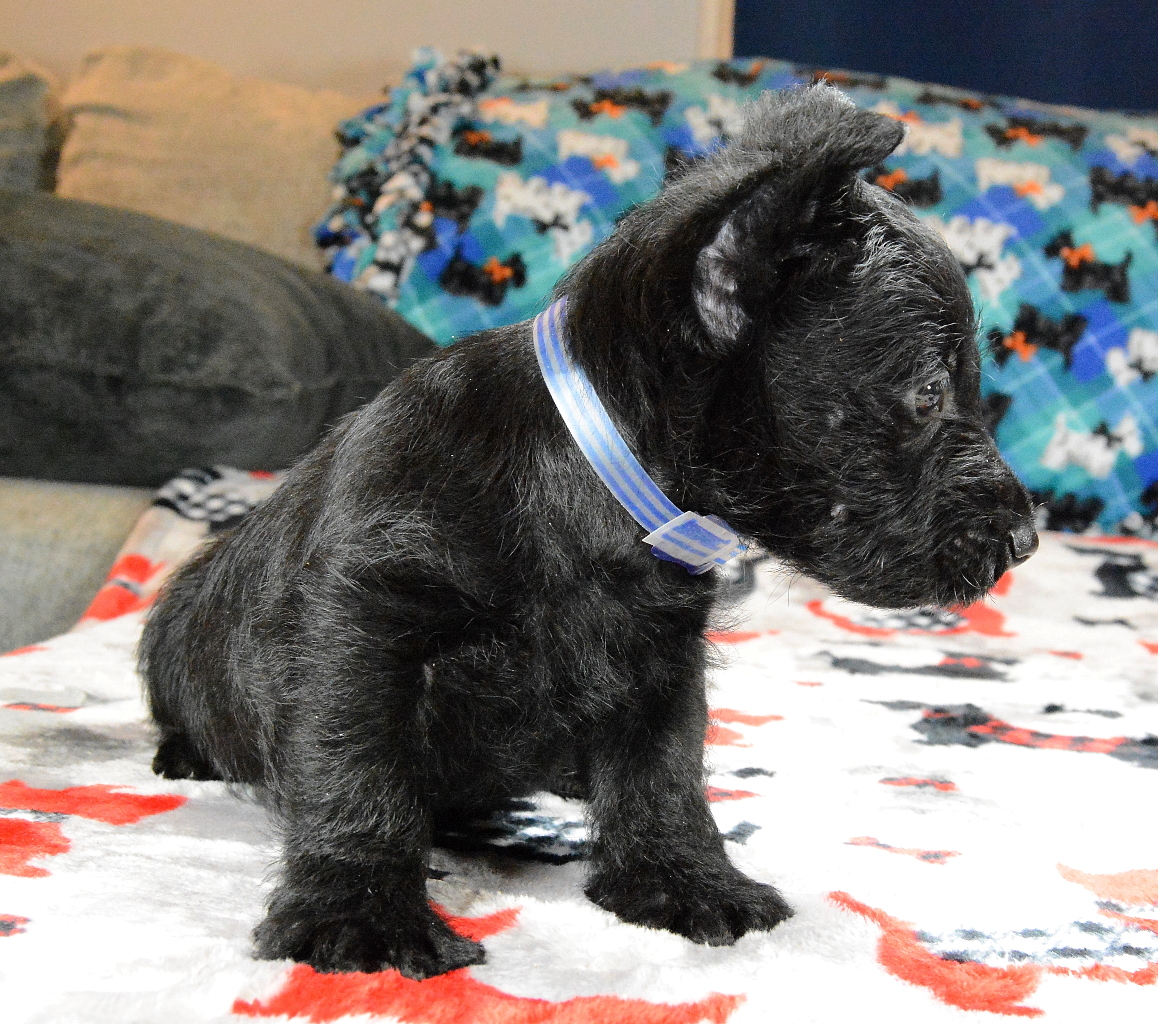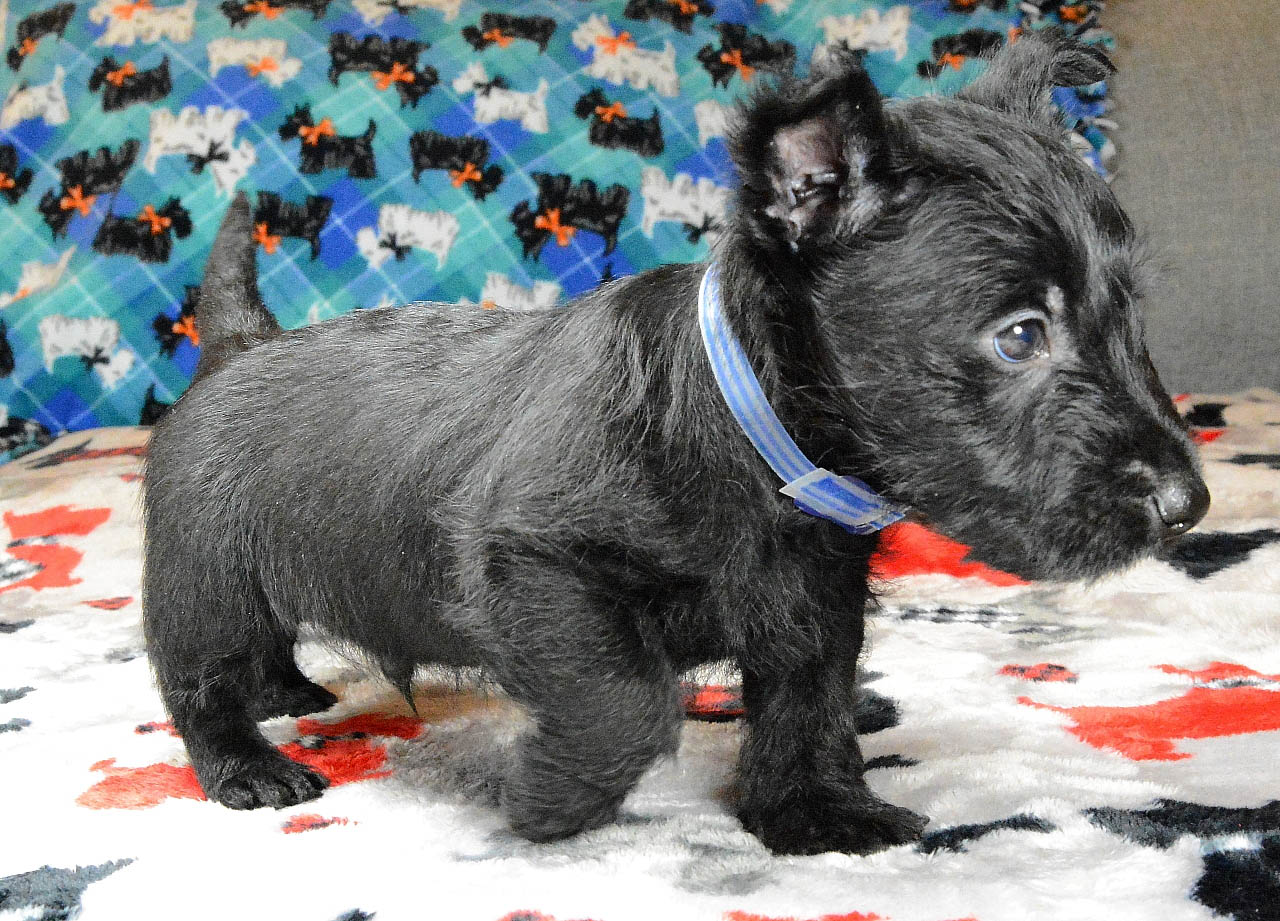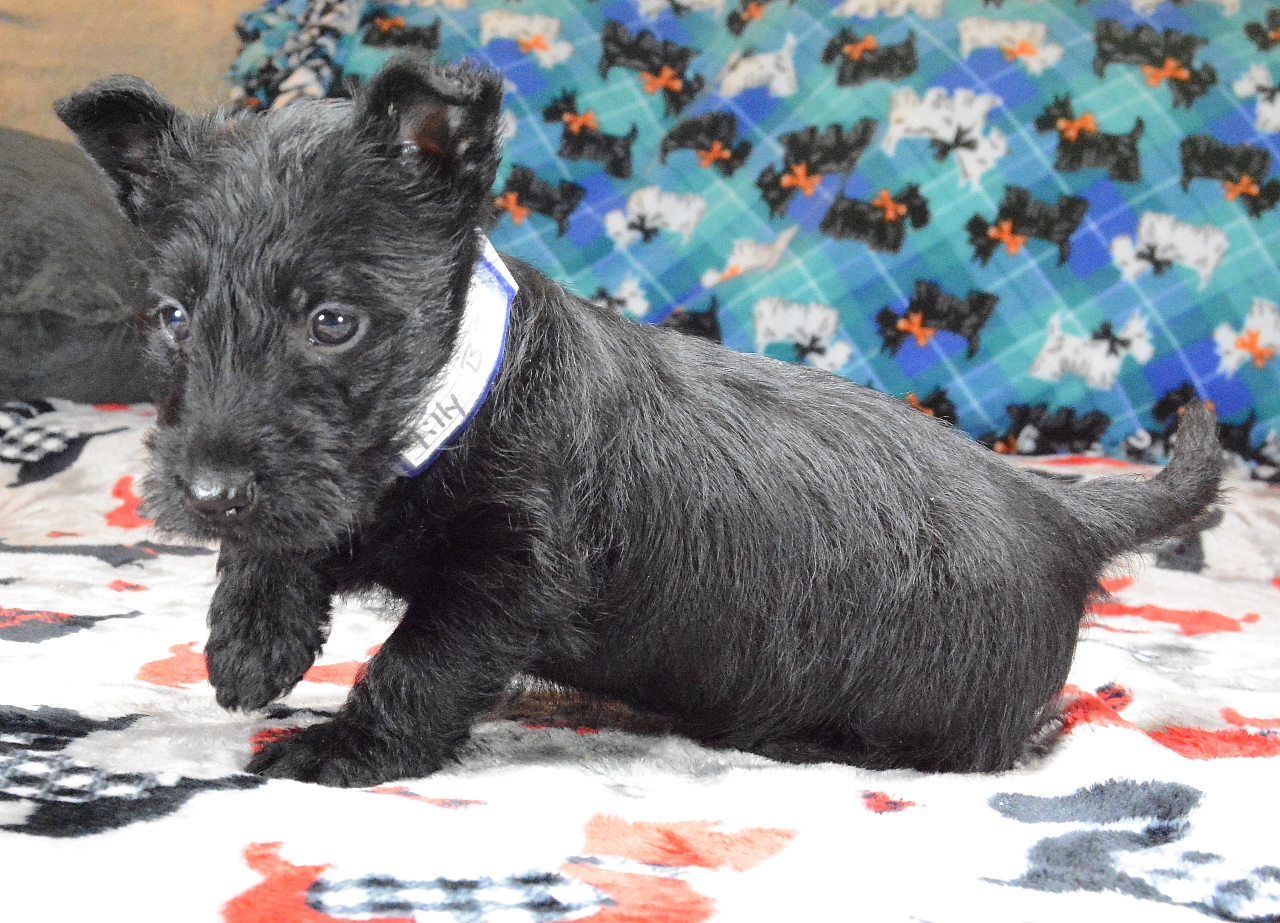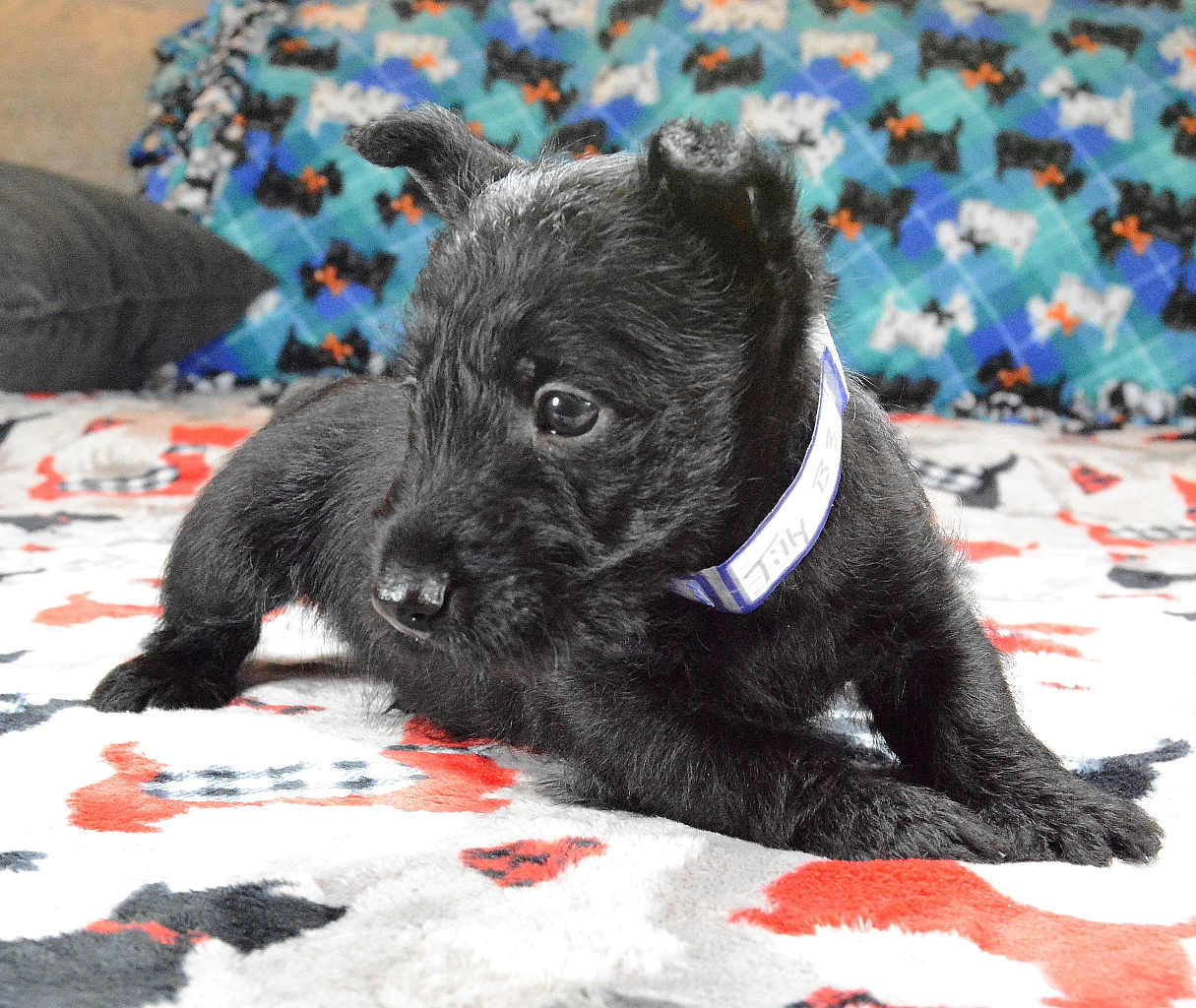 The Girls
Girl #1
She seems smart and she likes to watch what's going on around her.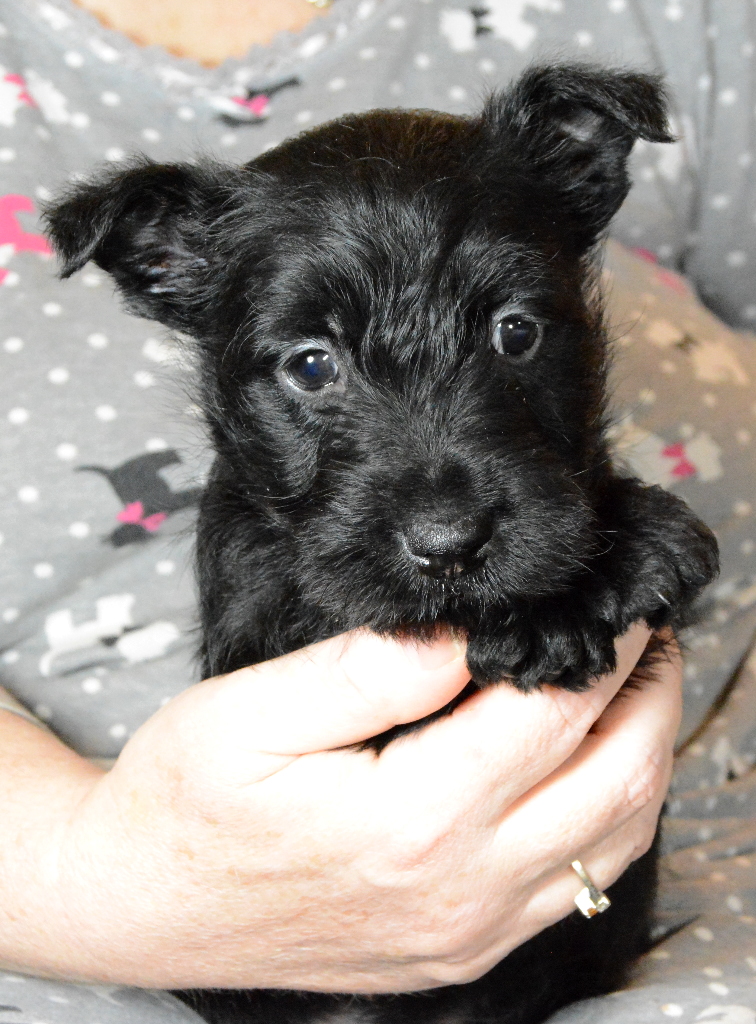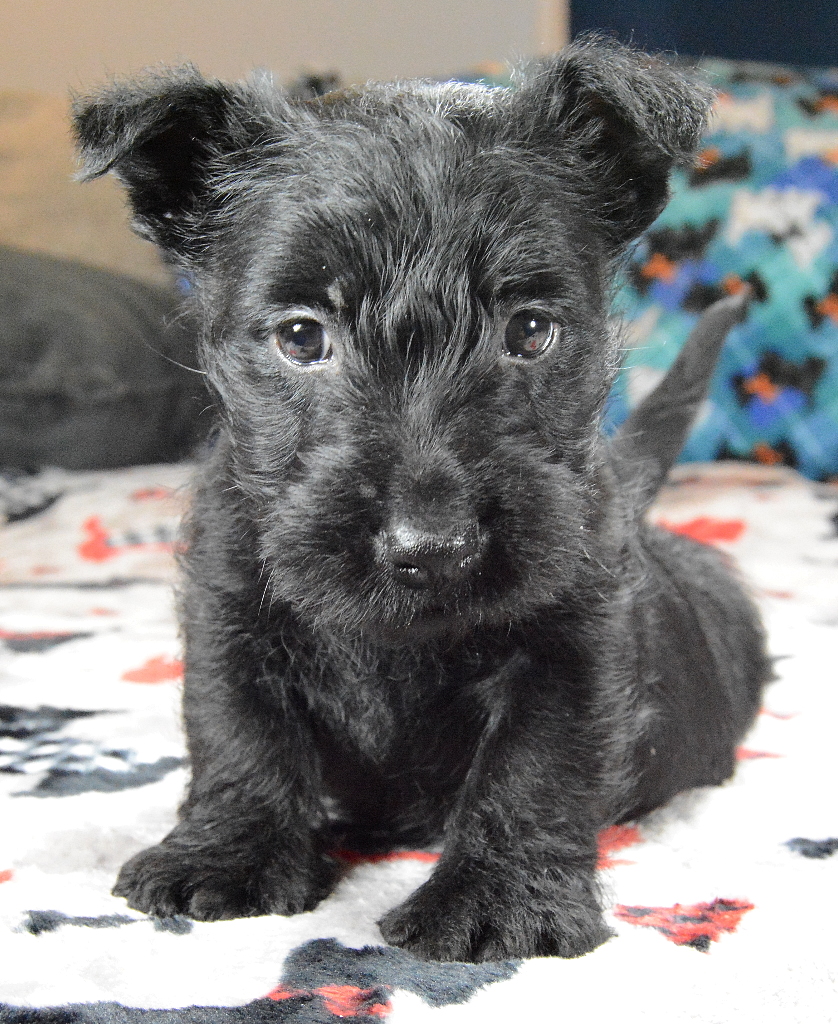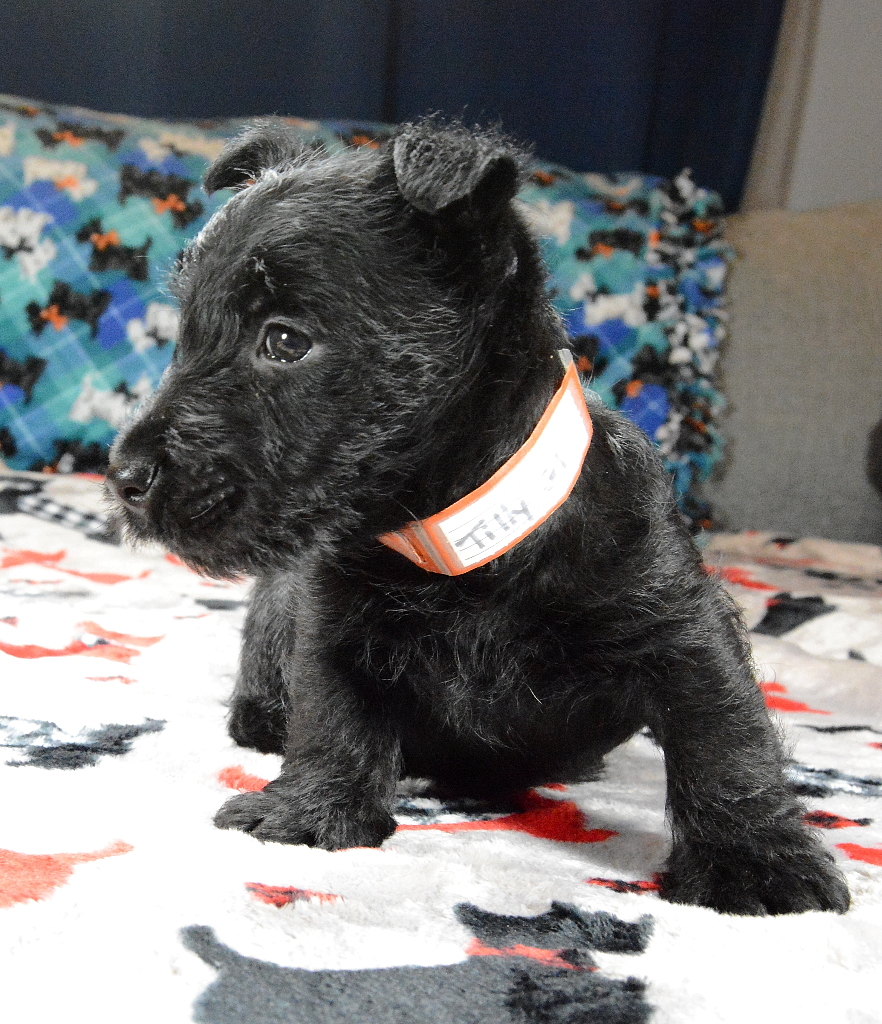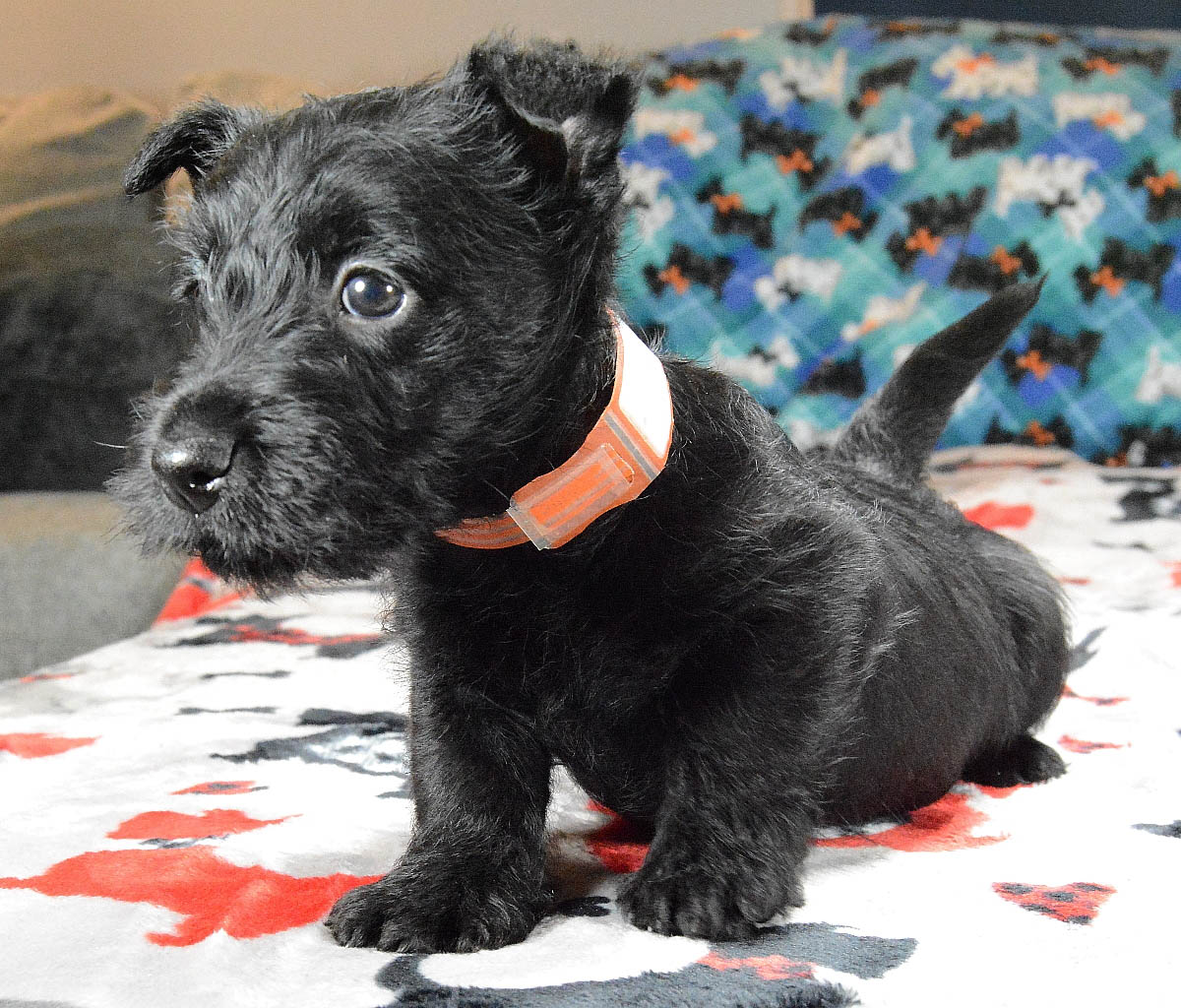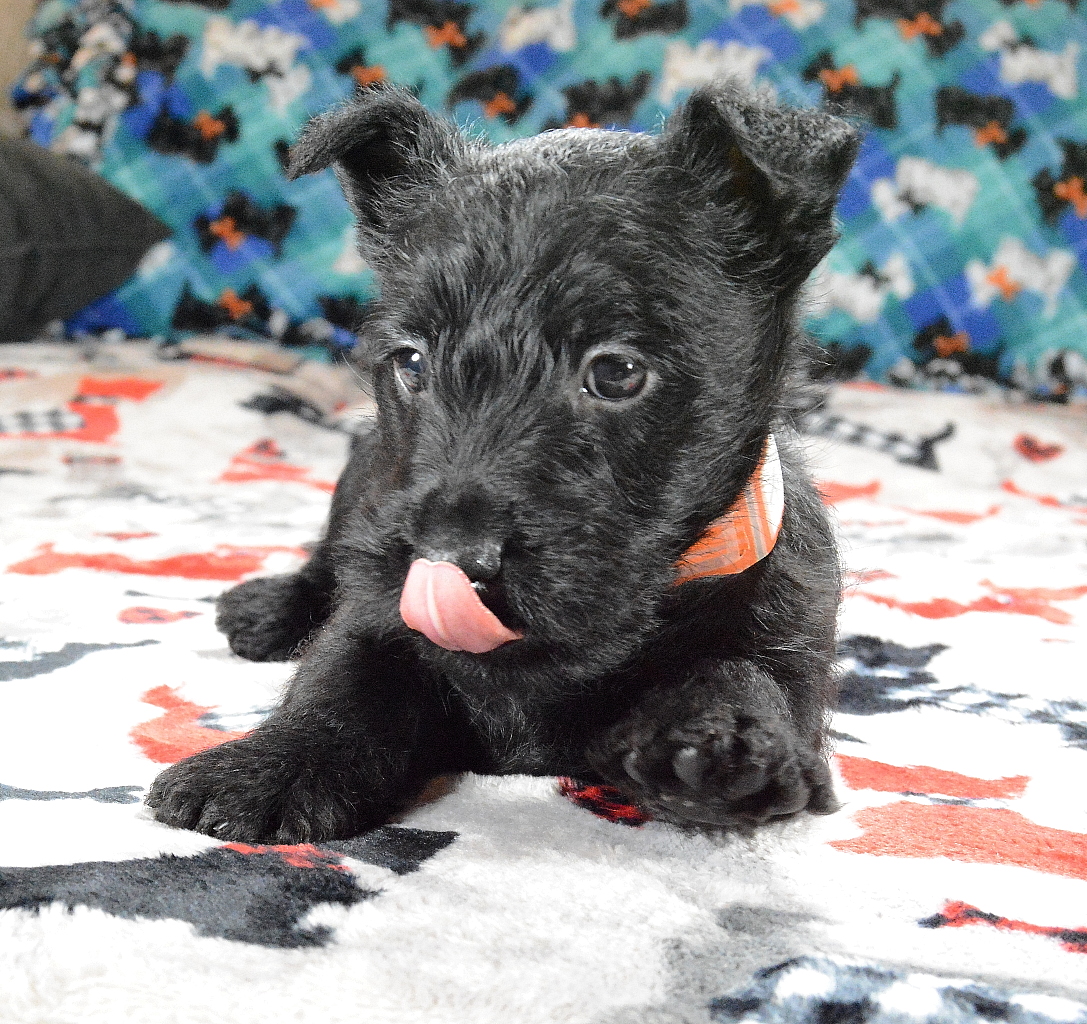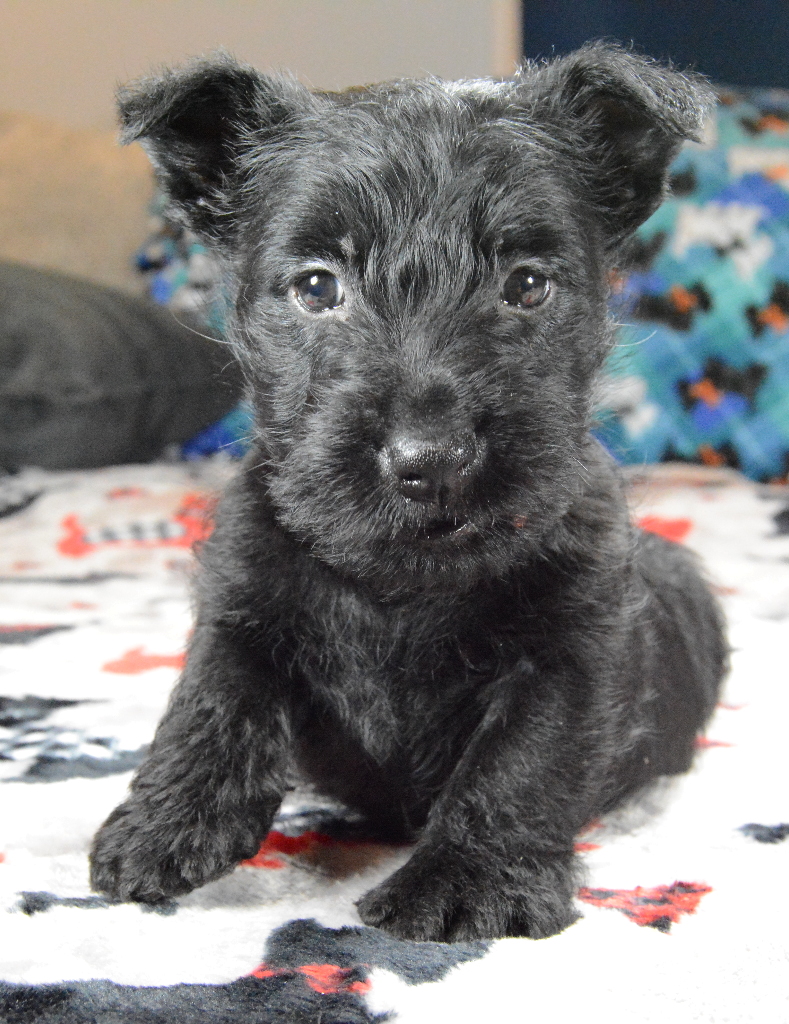 Girl #2
It can take her a minute or two to warm up but like a lot of the pups, once she feels safe, she is playful and happy.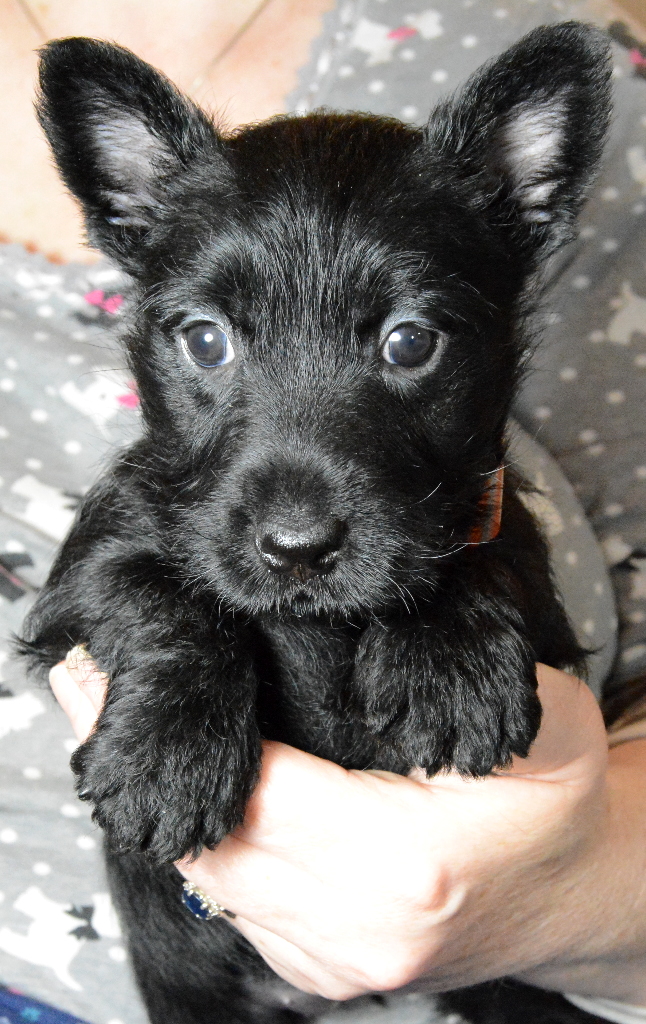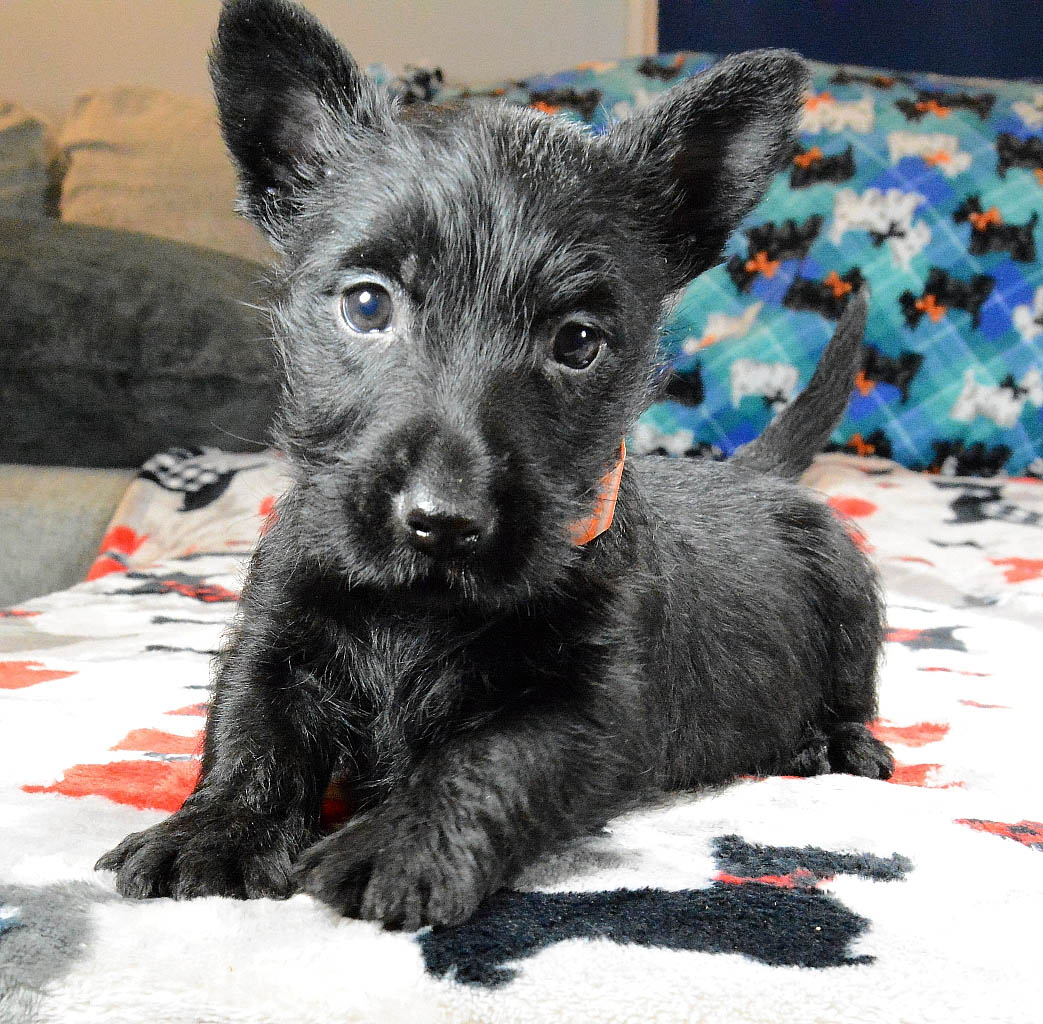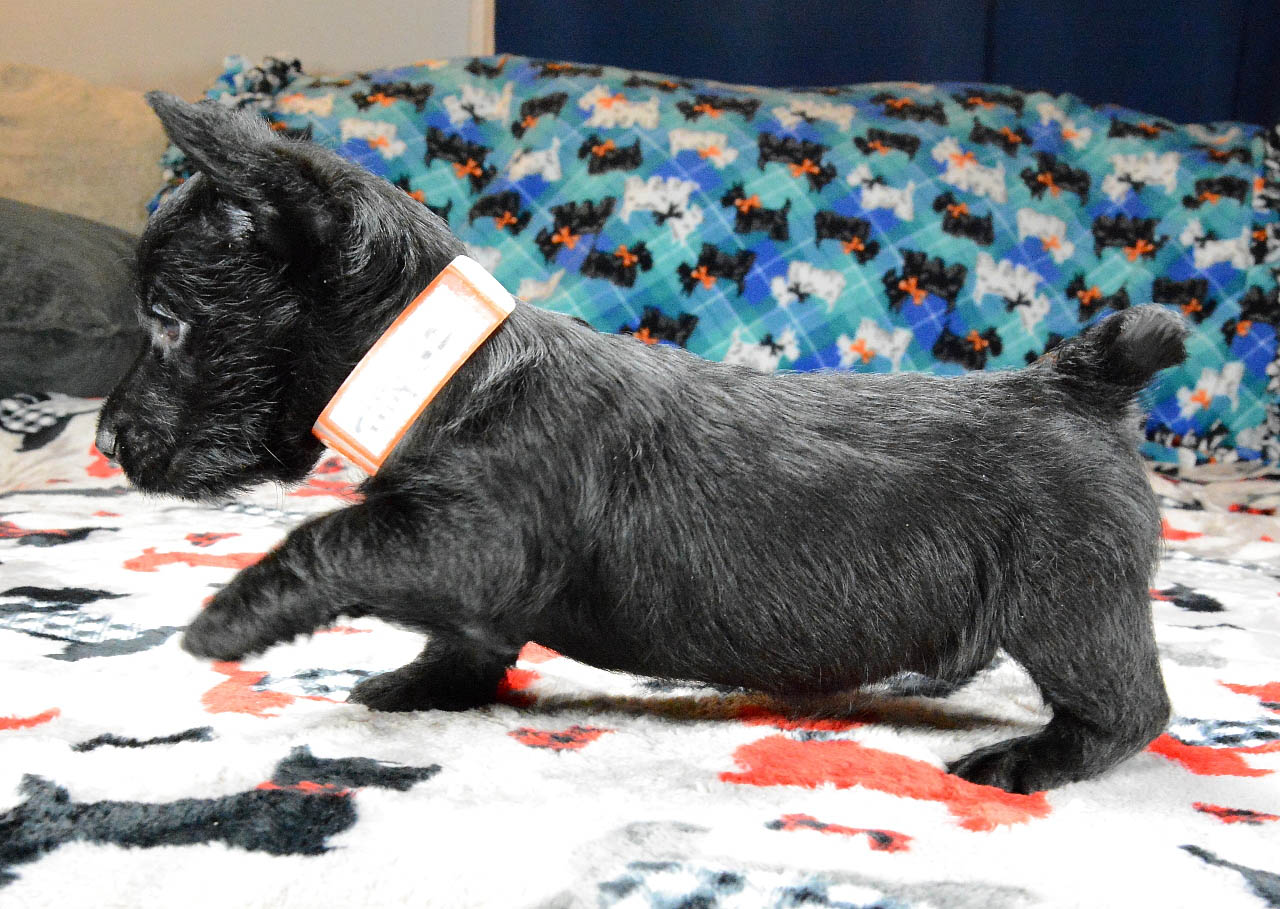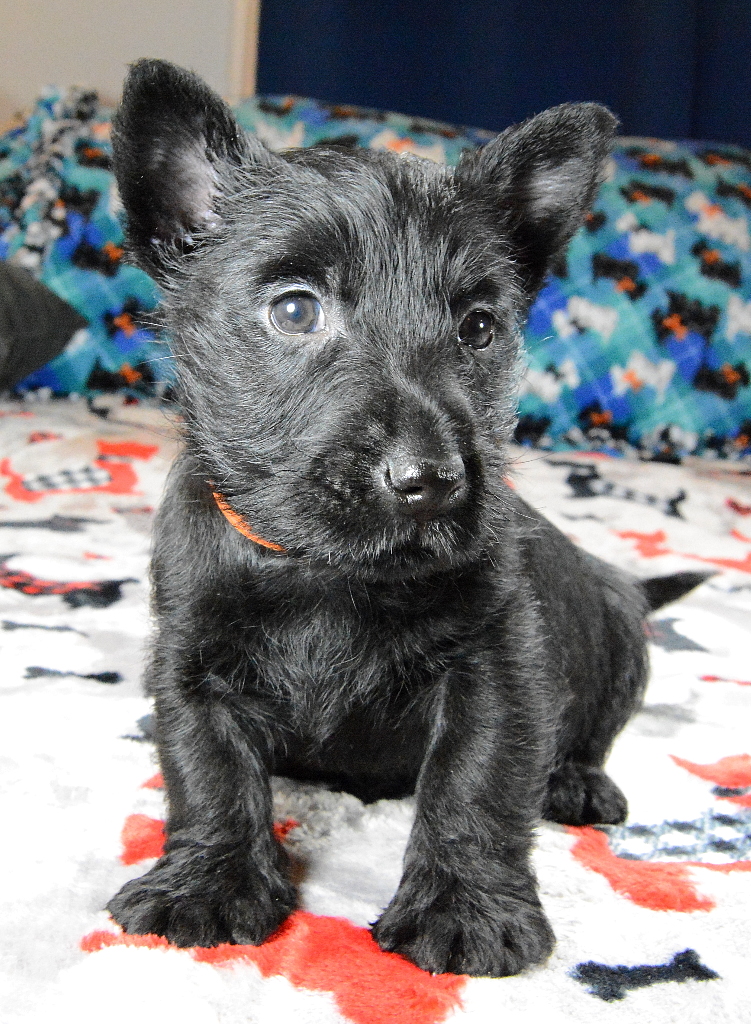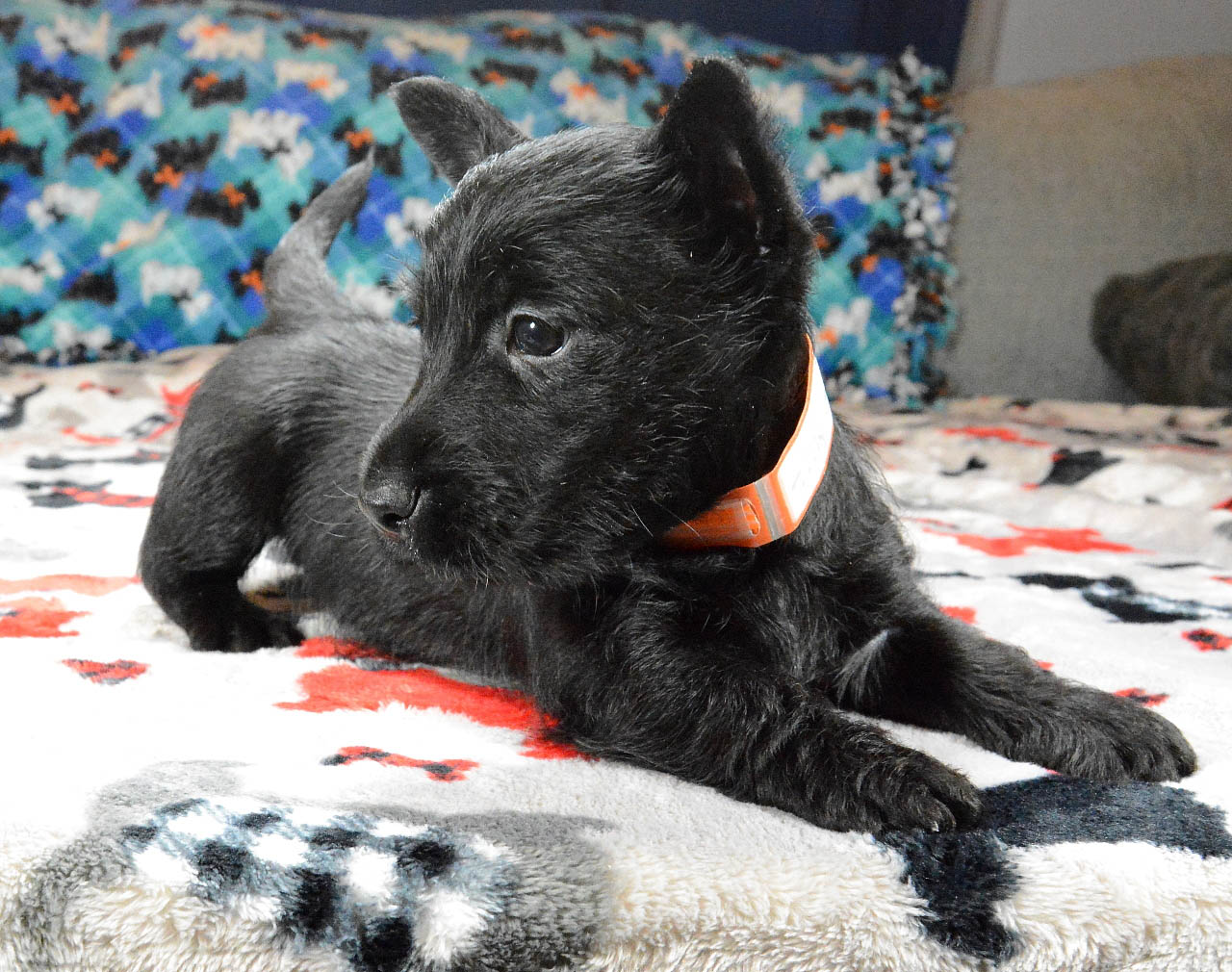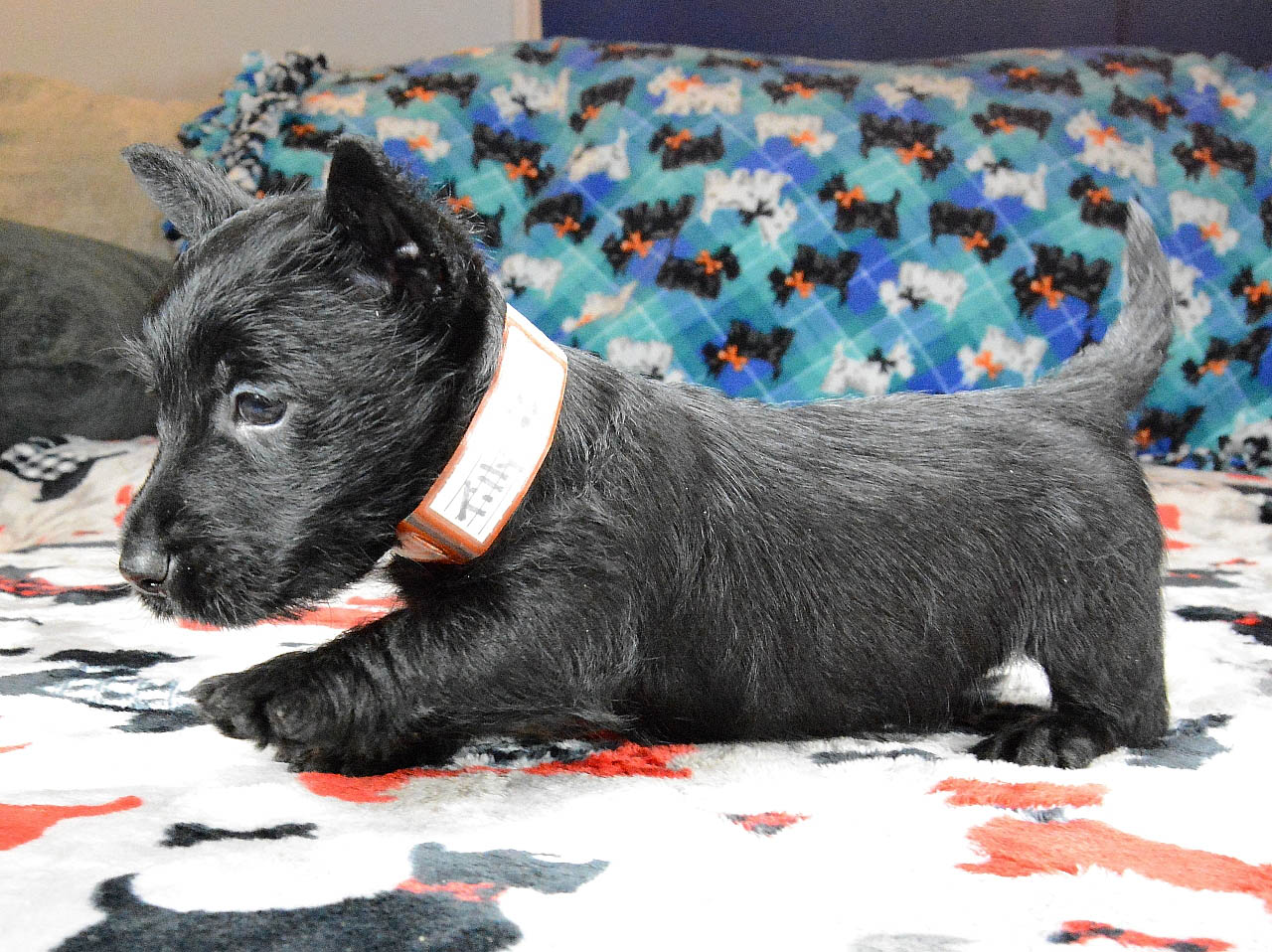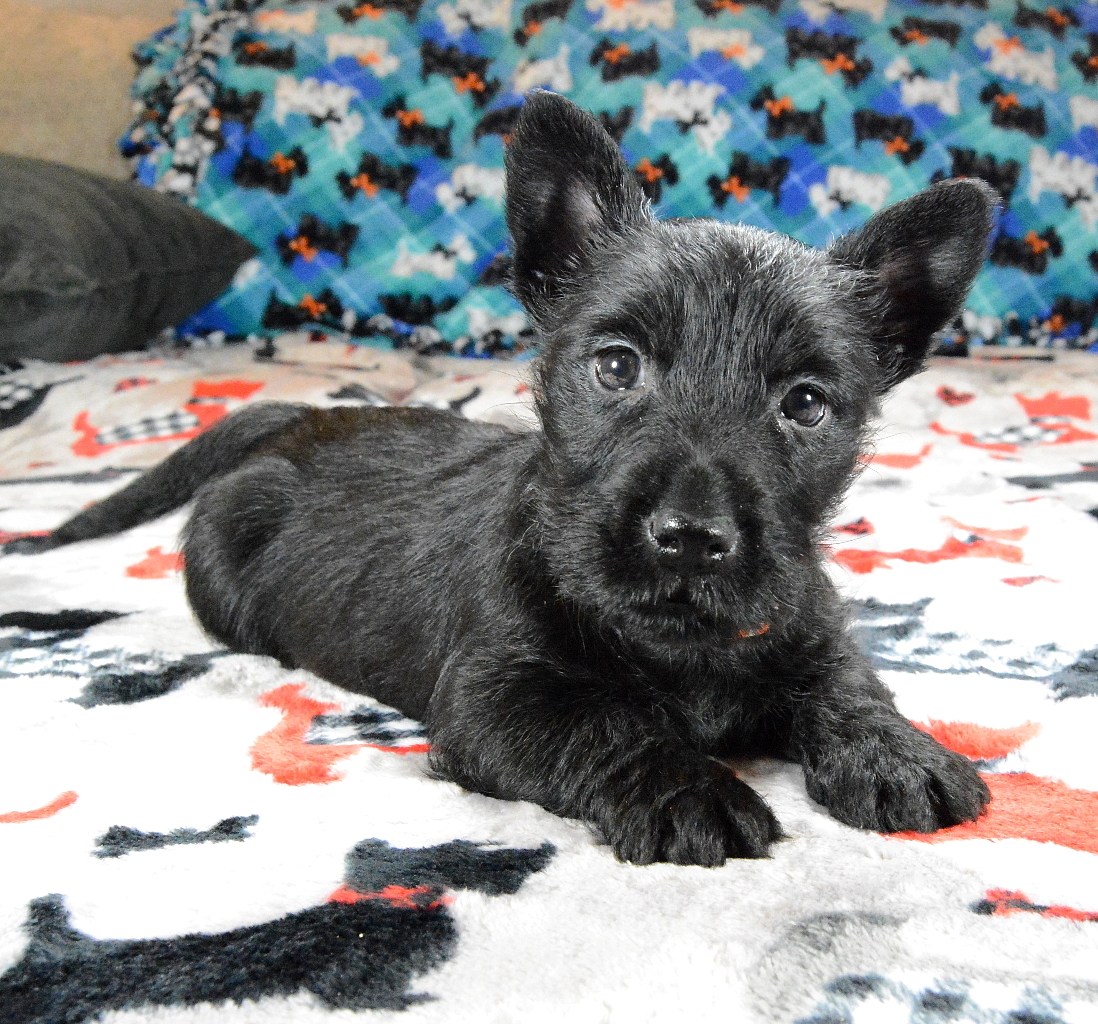 The End.
Please check us out on facebook for some BONUS pictures of this litter.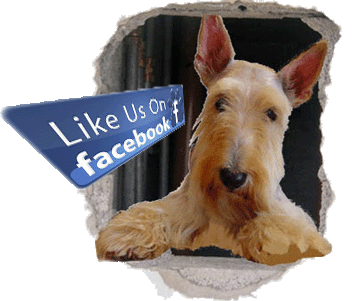 3-14-2022
On February 6th 2022, Matilda and George had a beautiful litter of 5 all black pups.
3 boys and 2 girls.
Matilda (Tilly) and George are both Black.
I am placing these pups to folks on my waiting list.
If you would like to be added to my waiting list (no obligation) Please Click HERE
Prices, terms, email address and phone number are located here.
These pups will be ready to go home on Saturday, April 9th, 2022
This litter will have 1st vet check and shots later this week.
These pups are now 100% weaned away from Momma.
Please enjoy these 1st pictures, they are exactly 5 weeks old here.
These pups all appear to be completely black.
If any brindle is noticed I will point it out at the next picture update.
ALL 5
3 boys (LEFT) 2 girls (RIGHT)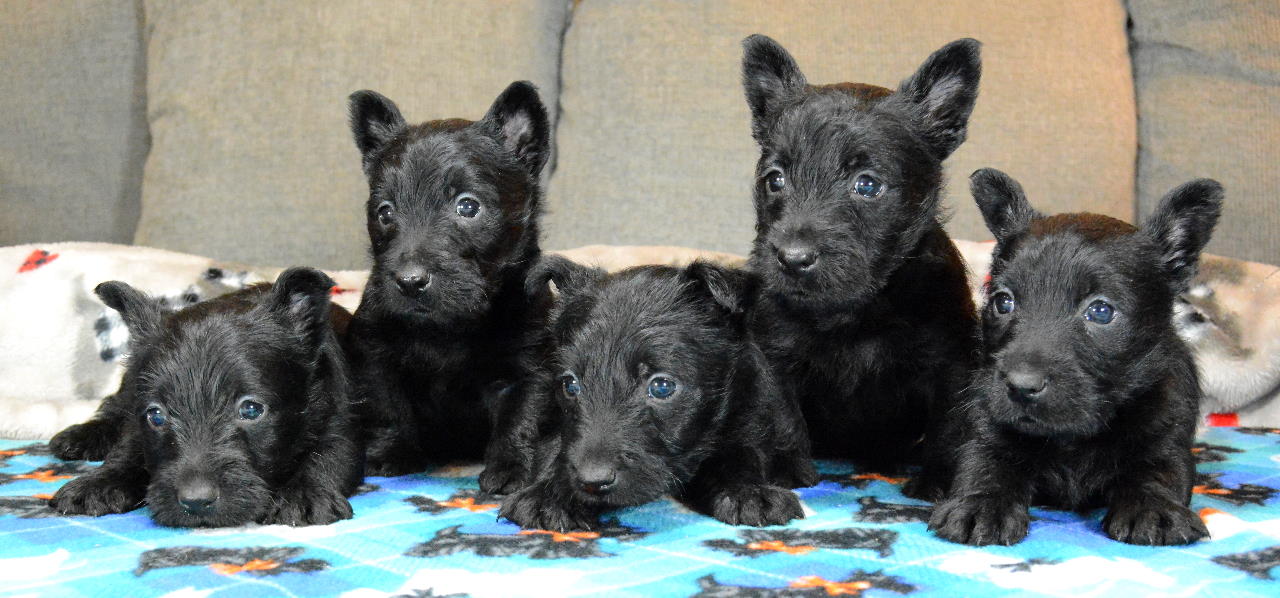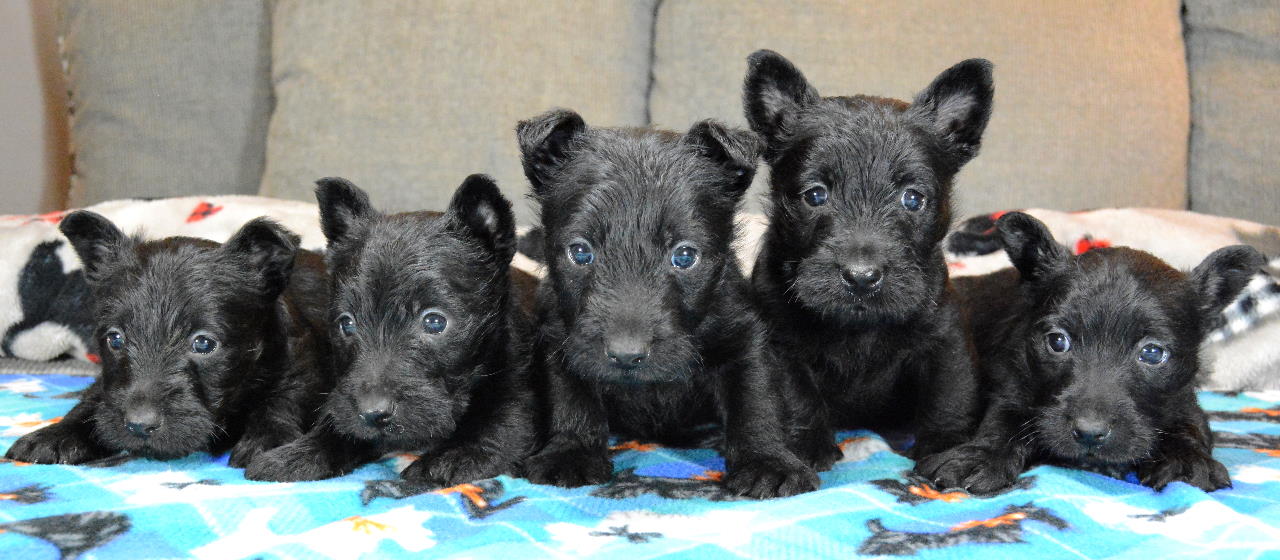 The Girls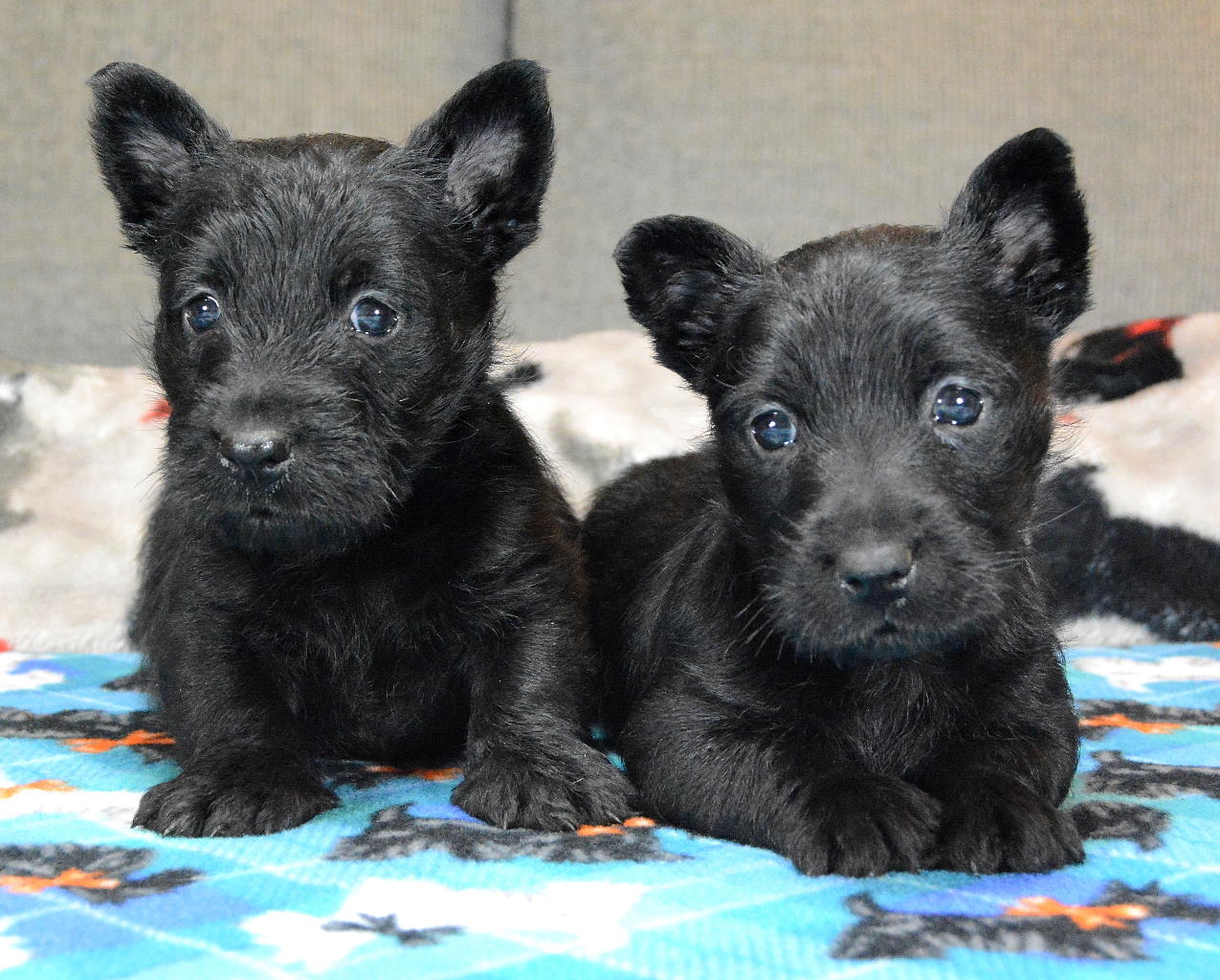 The Boys