Ginger and Tucker's March 9th 2017 litter
Newest pictures are at the top of the page, the further down you look, the younger the pups.
--------------------------------------------------------------\
05-15-2017
This litter is 9 weeks old and has now gone home. Here are the final pictures.
First I will introduce each puppy by name and let you know where he or she will go to live,
Below that you will find a couple of group pictures and some blooper shots.
Enjoy!
The Lass
The wheaten girl, she was the runt of the litter but you can hardly tell now.
Her new name is "Willow" she went to live with Barbara in Cincinnati, Ohio
The Lads
The Wheaten Boy
Say hi to Dave.
Dave went to live with Emily and her family in Camby, Indiana.
Black Brindle (Boy#1)
His new name is Sherlock.
Sherlock went to live in Gahanna Ohio with Kyle.
Sherlock, we think the brindle highlights on your face are awesome!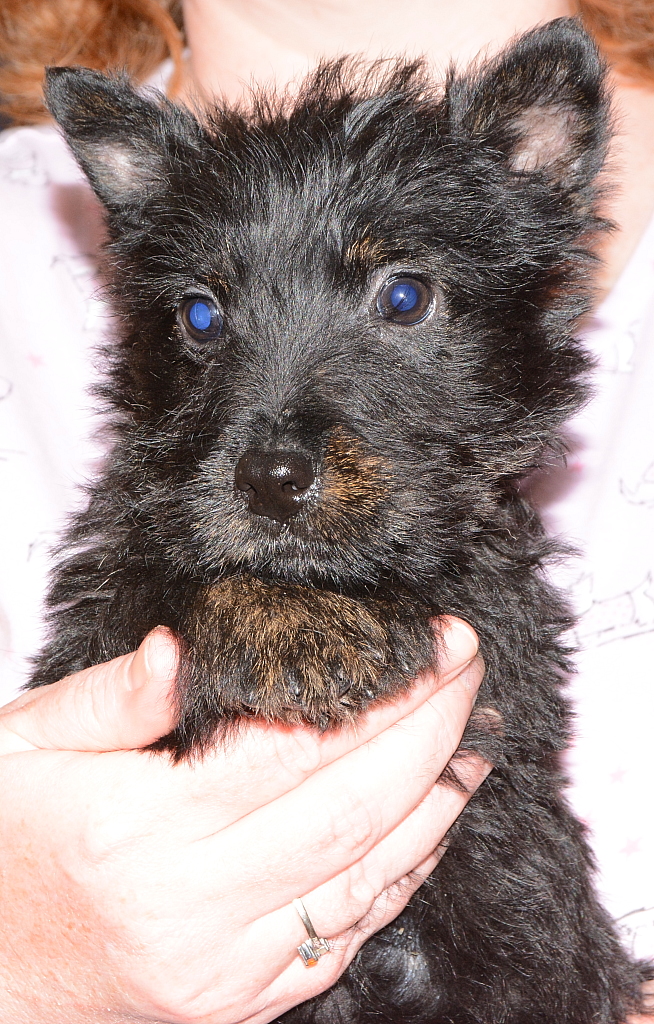 Black Brindle (Boy#2)
Meet Oliver.
Oliver went to live with Donald in Commercial Point, Ohio.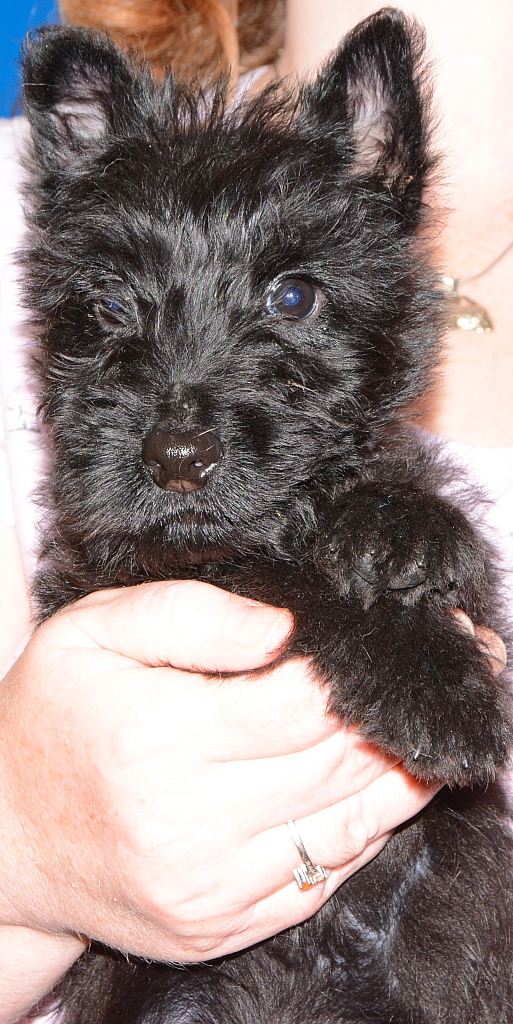 Brindle (Boy#3)
Colgin Kiss!
If you aren't sure where this name comes from, you were never in the KISS Army! :)
Colgin went to live in Mechanicsburg, Ohio with Elizabeth.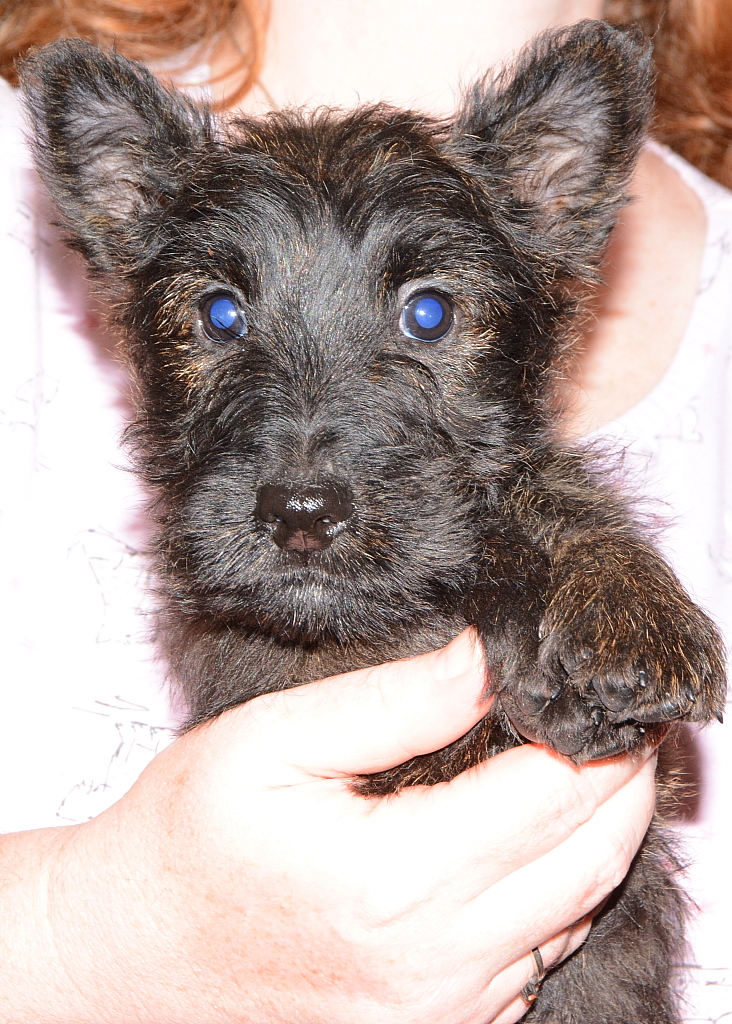 Brindle (Boy#4)
His new name is Sidney.
"Sid" traveled to the "Stump Fence" capitol of the world in Trufant Michigan to live with Steve & Cindy.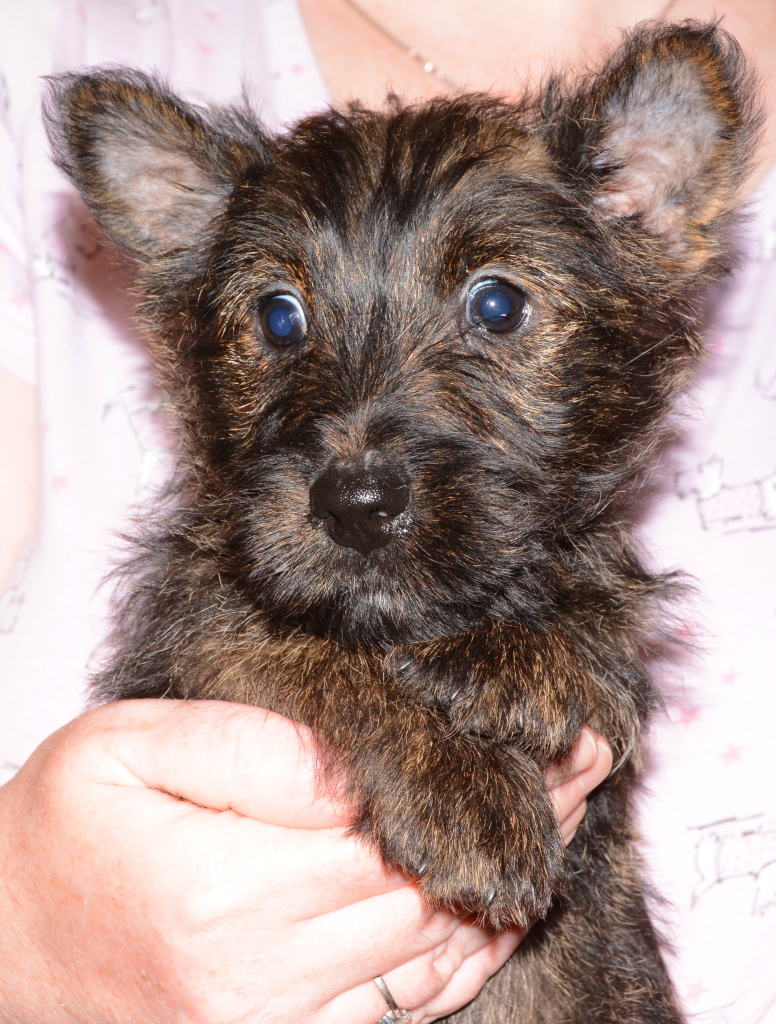 Brindle (Boy#5)
Last but not least, say hello to "McDougal Lad of Highland Gardens" or Mac for short.
Mac traveled 2 hours up the road to Columbus, Ohio to live with Gary and Connie.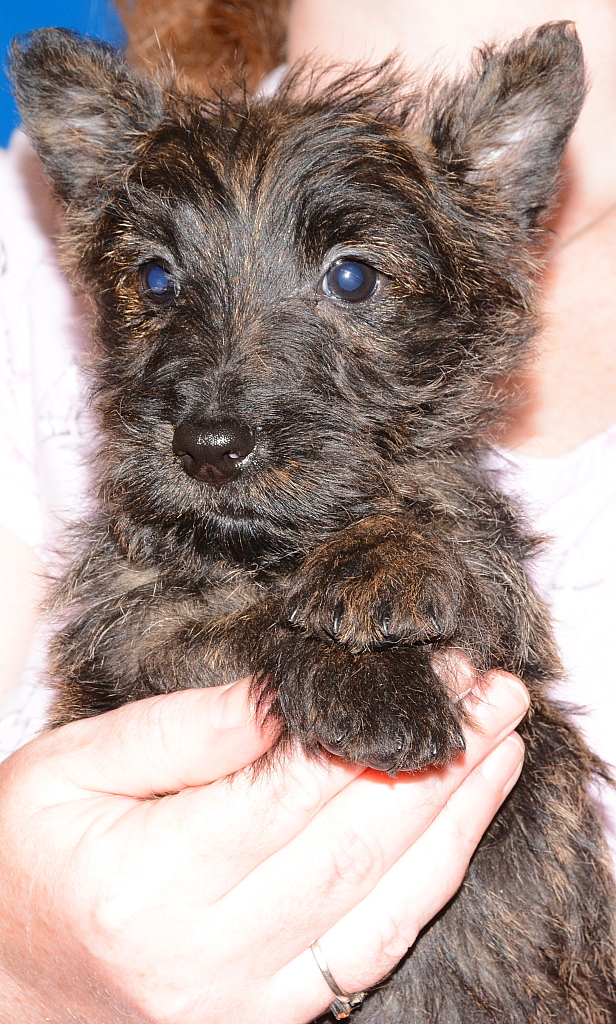 Ginger's March 9th, 2017 litter of 7.
Same picture but without the text.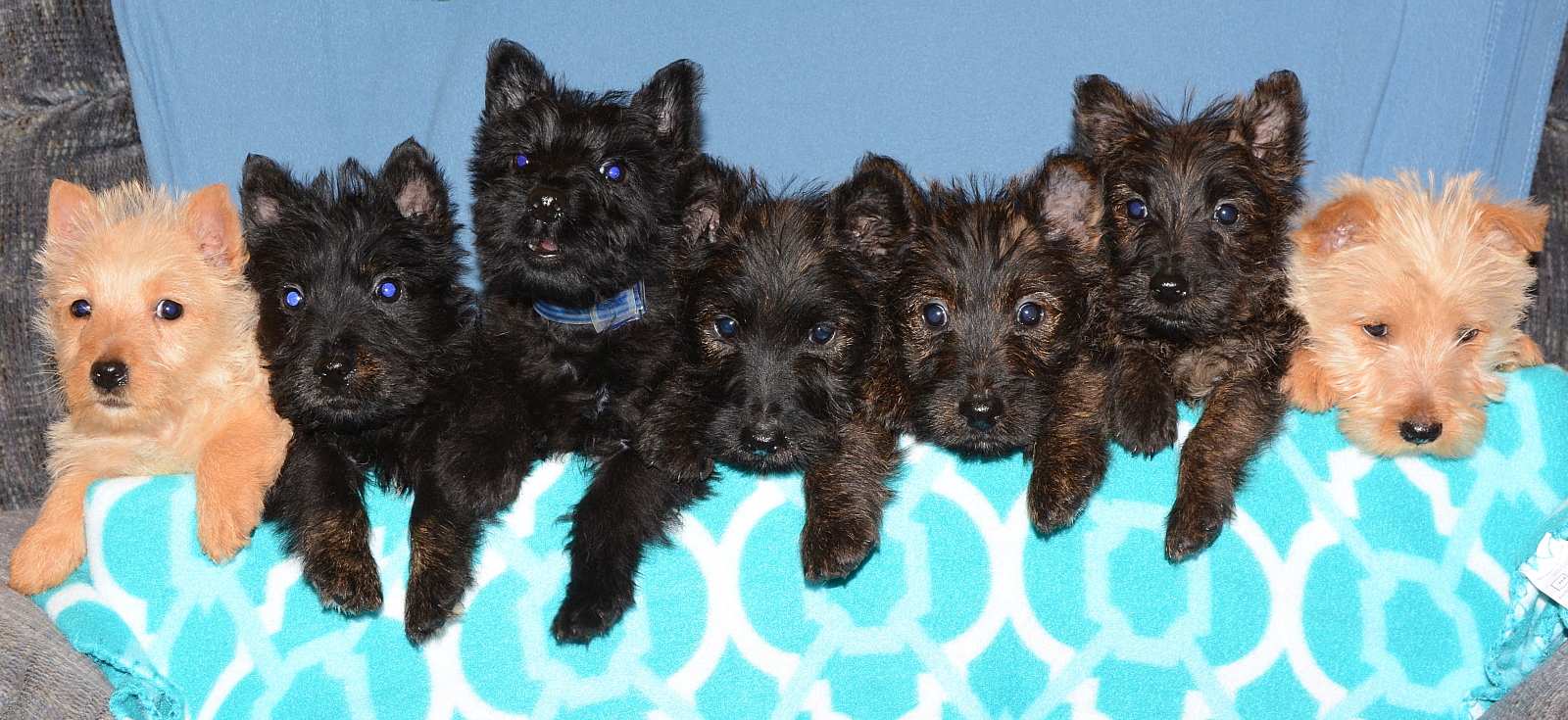 A couple of blooper shots.....these ain't easy.....

and now you know the secret.
Thank you everyone!
The End.
04-24-2017
WARNING, HUGE UPDATE, PLEASE LET ALL PICTURES LOAD!
Introducing Ginger and Tuckers March 9th litter of 7.
In this litter we have 5 black-brindle or brindle boys, 1 wheaten boy and 1 wheaten girl.
I am placing these pups to folks on my waiting list.
If you would like to be added to my waiting list (no obligation) Please Click HERE
Prices, terms, email address and phone number are located here.
This litter can go home on SATURDAY MAY 13th (Mother's day weekend)
They are 40 days old today.
1st inoculations and worming have been administered and everyone is 100% weaned away from Mama.
Each puppy has a new ID collar.
This collar will stay with your puppy until the day you come to take him or her home.
FOR THIS LITTER: The GIRL is in ORANGE, the BOYS are in BLUE.
The Girl
The Wheaten Girl
She is the runt of the litter. She is a very friendly girl, she loves people.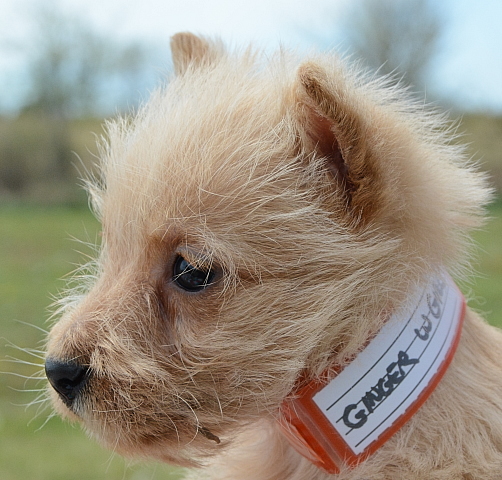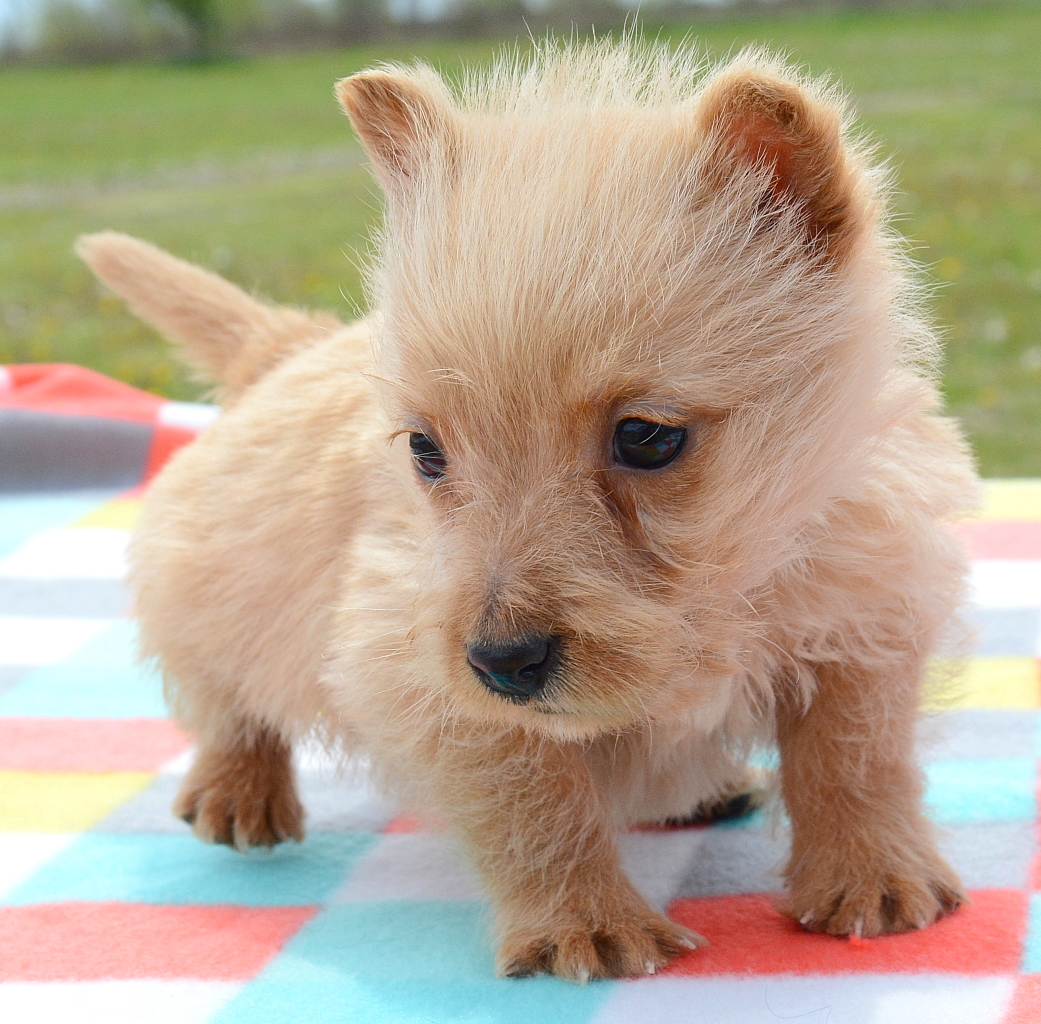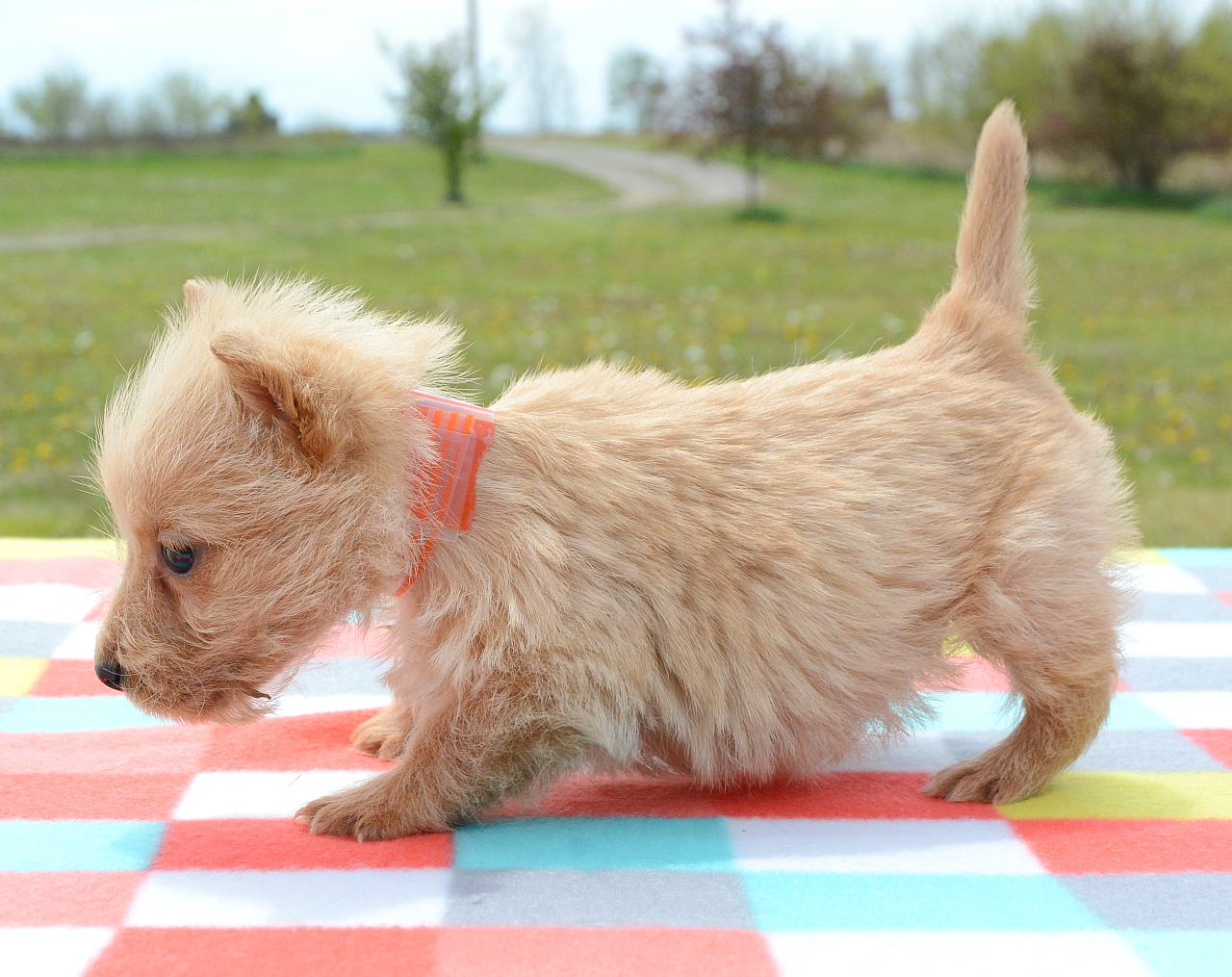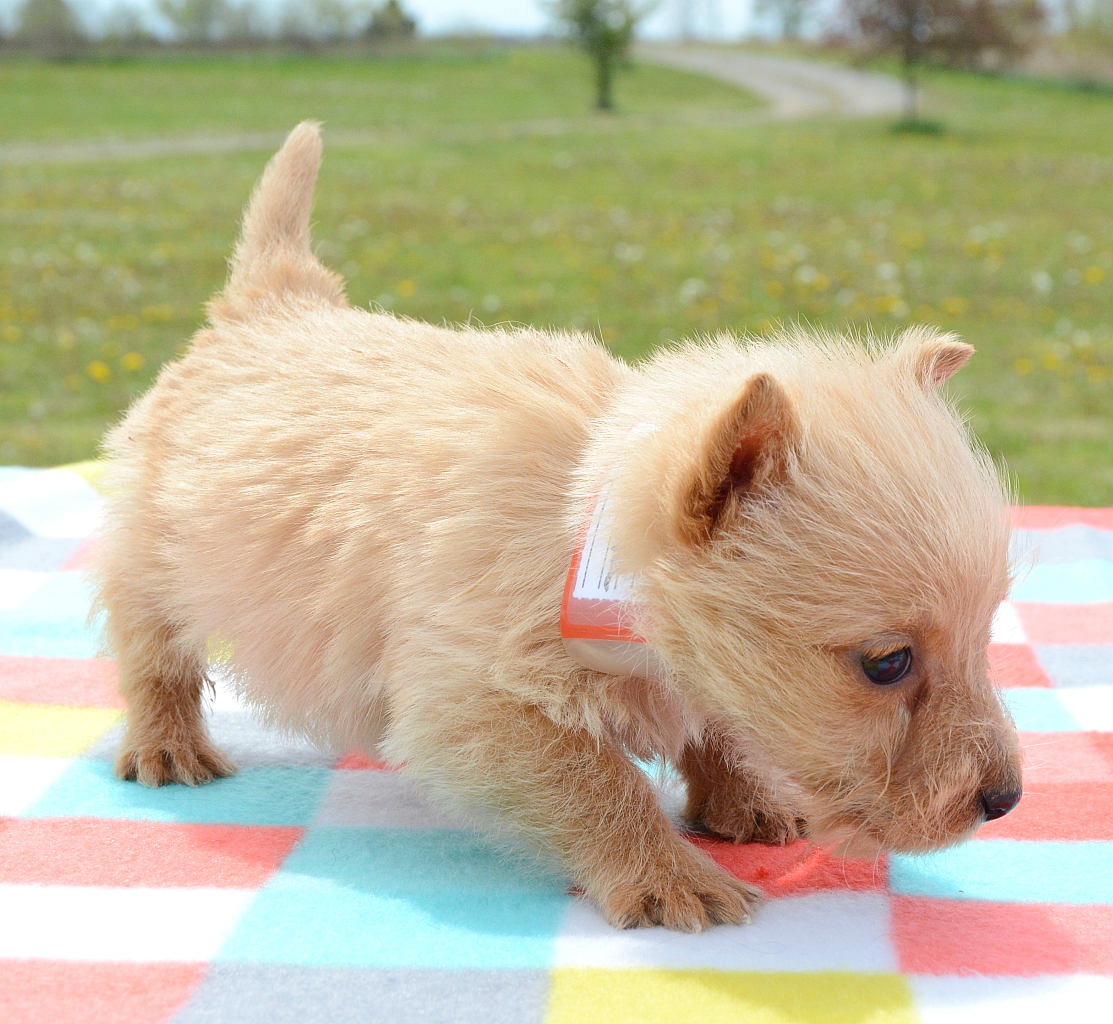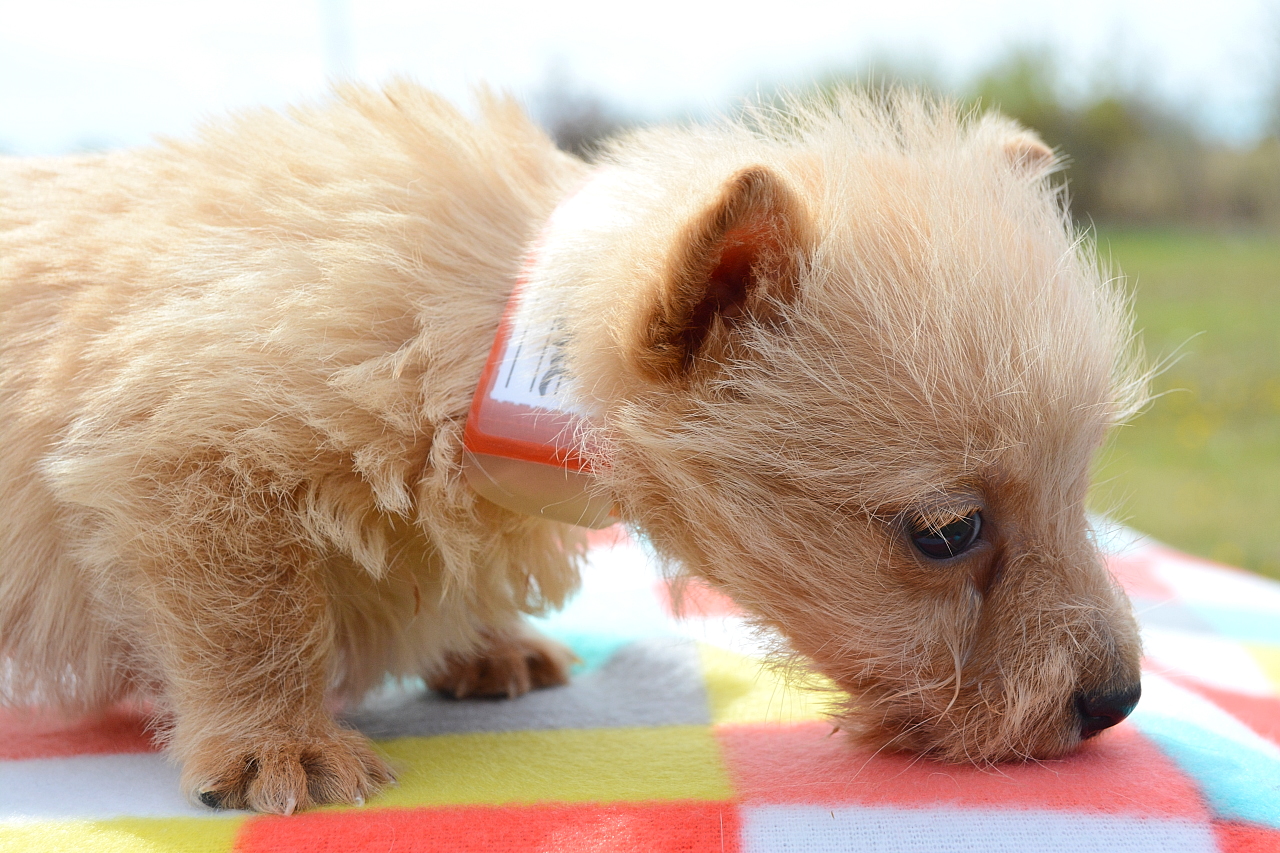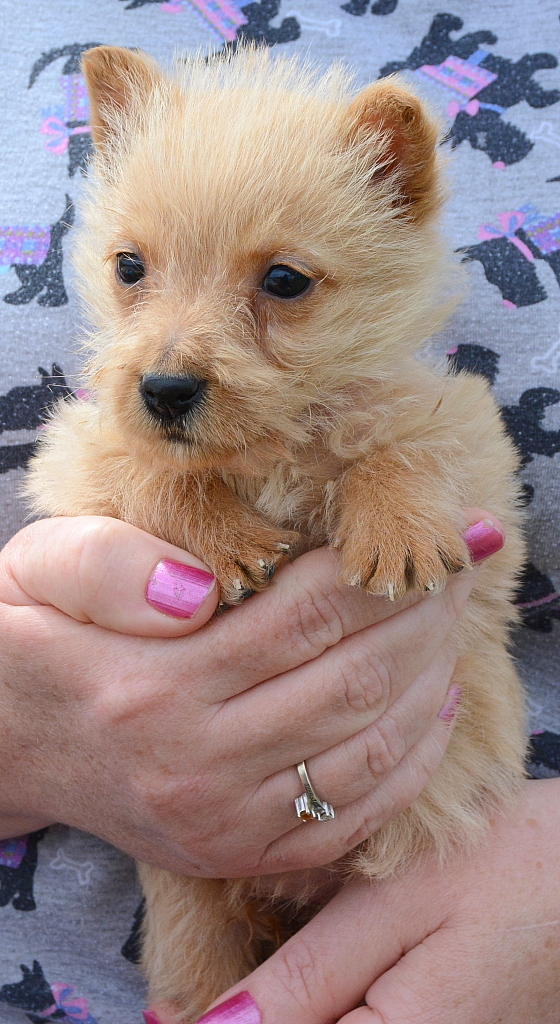 The Black-Brindle and Brindle Boys
Boy 1 (Black Brindle)
He is mostly black with a peppering of brindle, especially on his face.
He is the most reserved of the boys but when given a chance to get to know you he comes alive!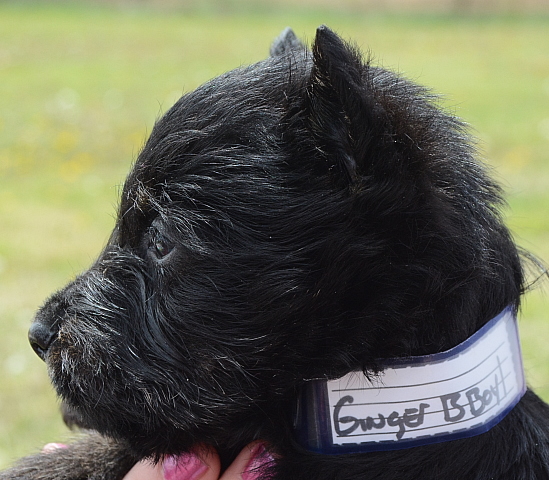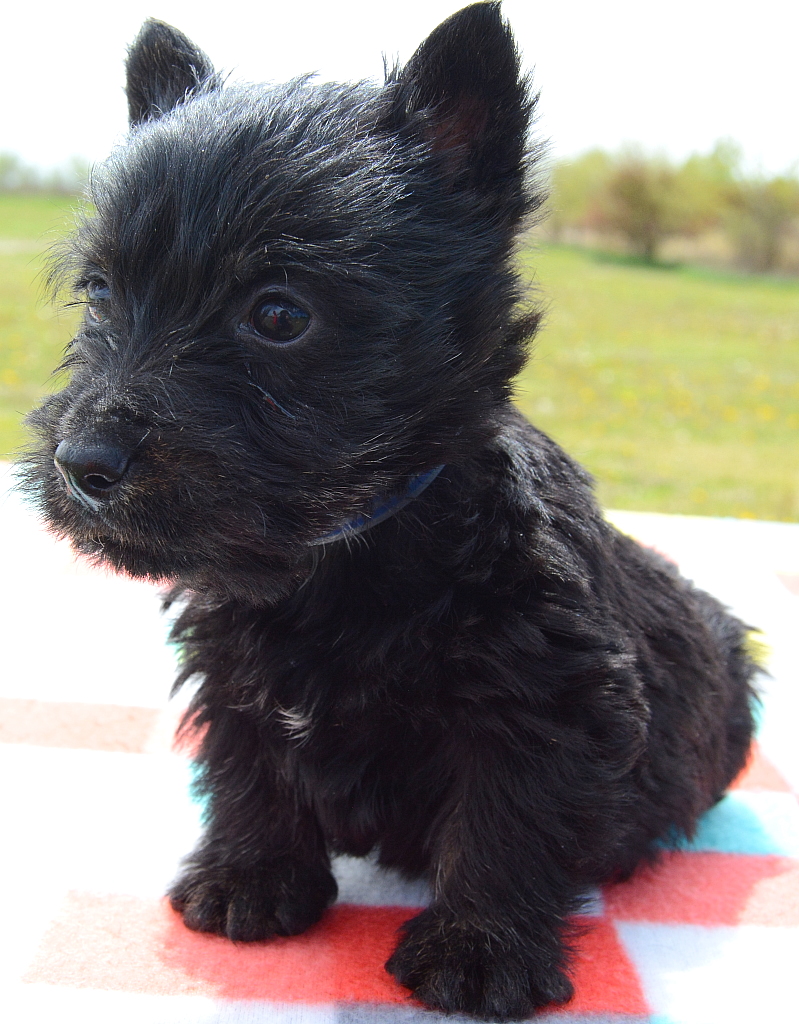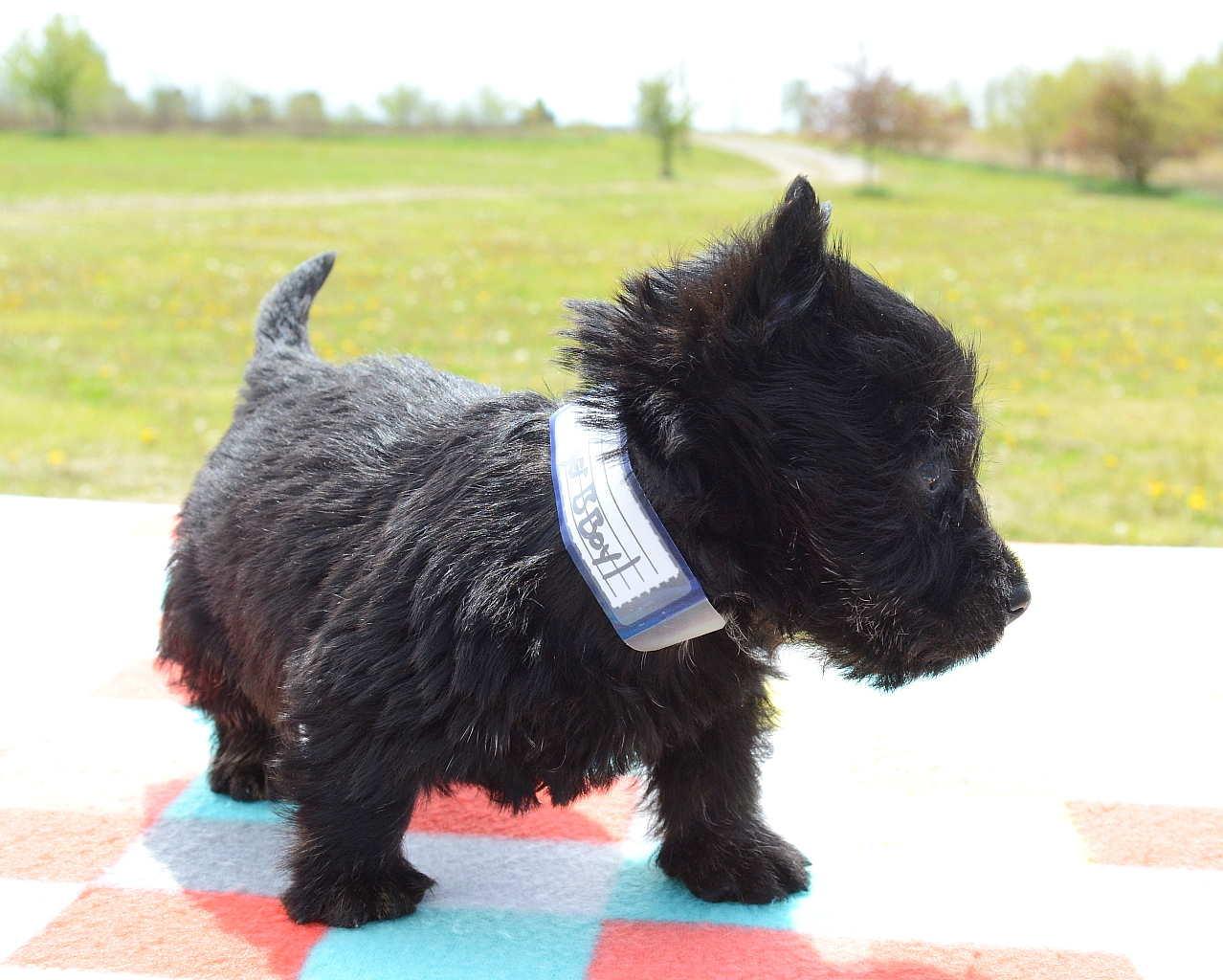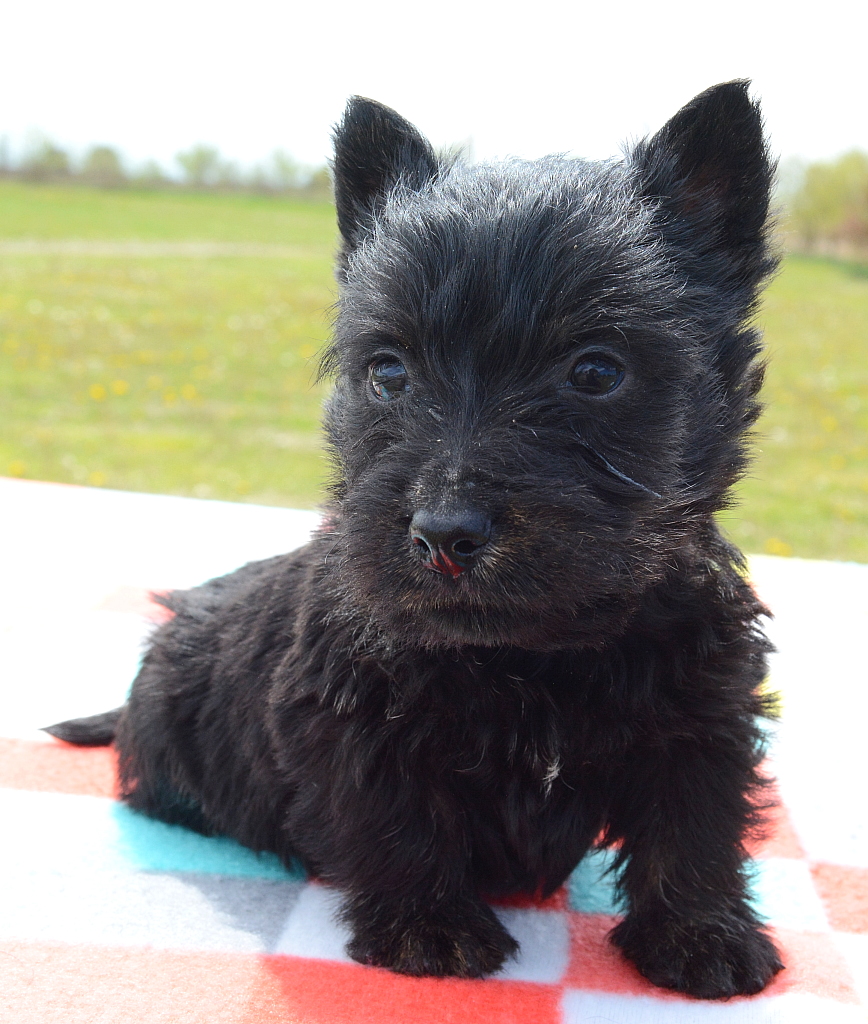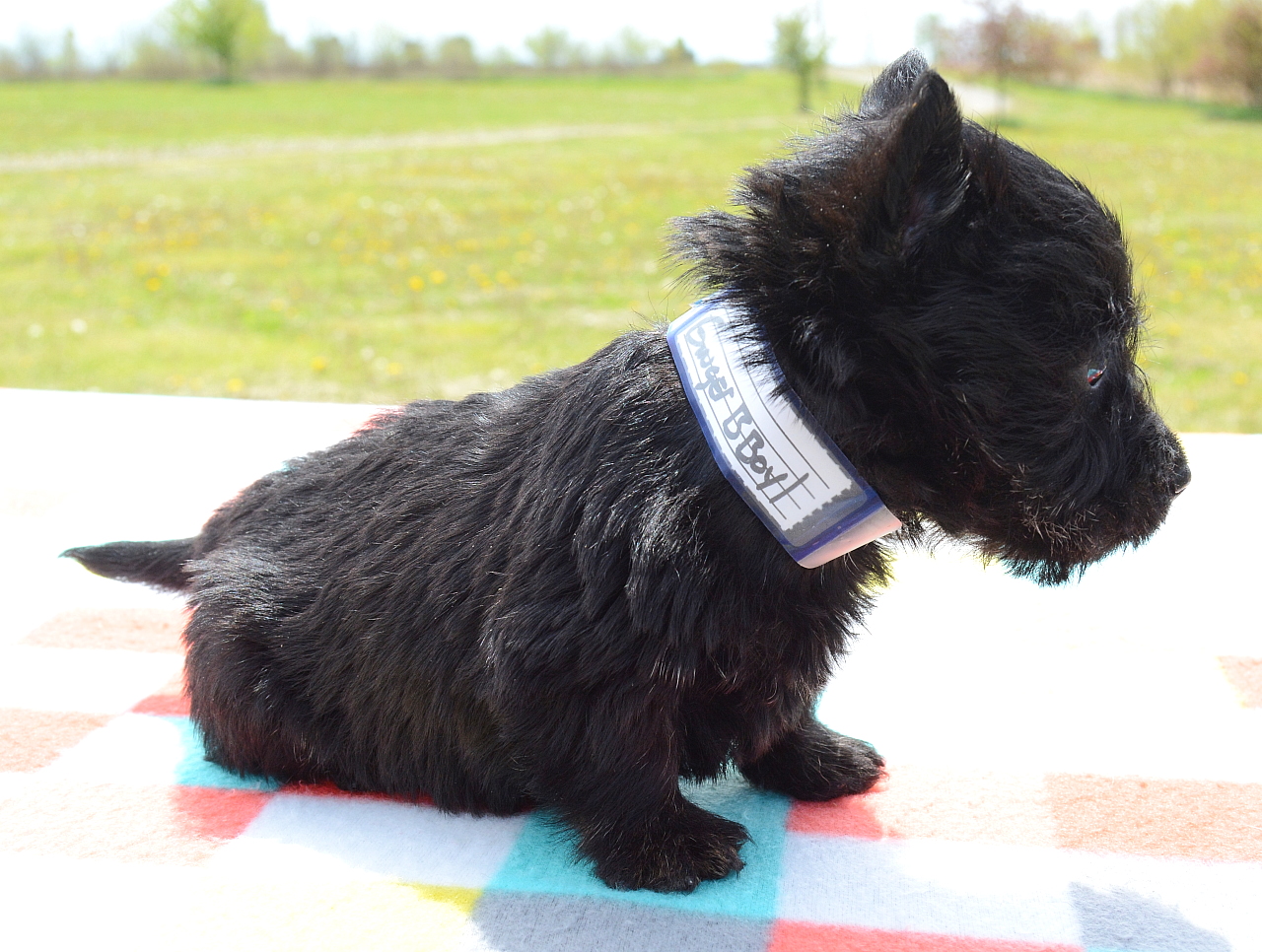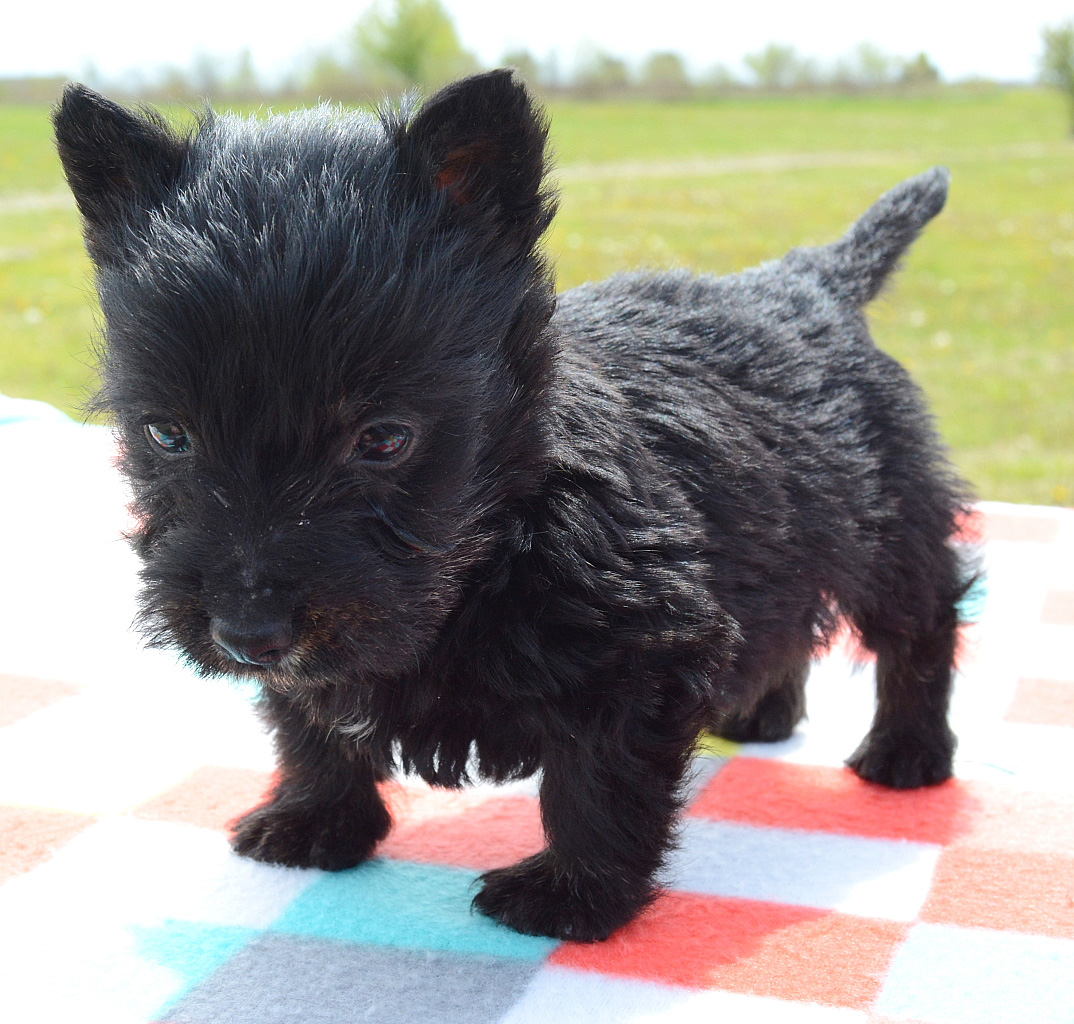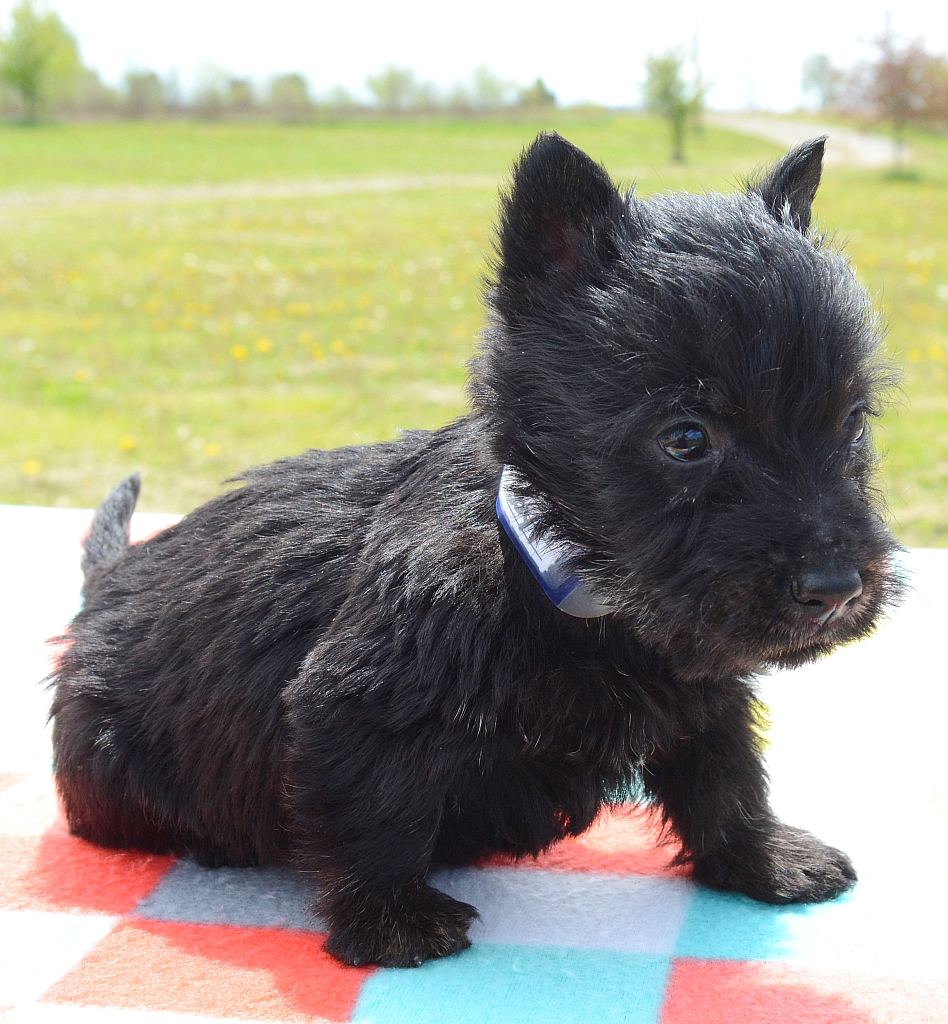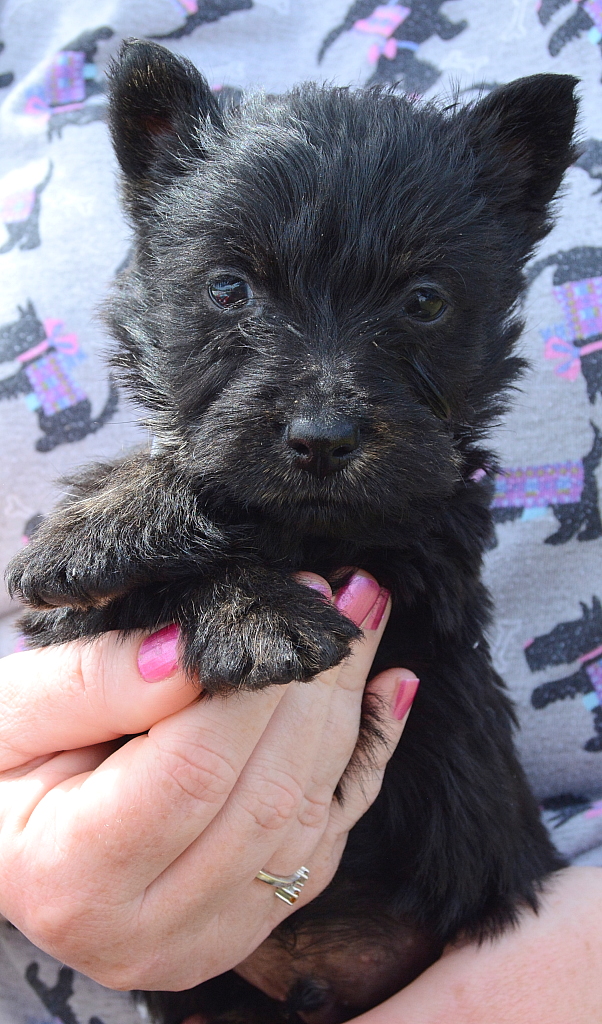 Boy 2 (Black Brindle)
He is the blackest of all the boys but he has some brindle, mostly on his feet.
Don't be surprised if he gets even more brindle as he ages.
He is happy go lucky, not too shy but just ornery enough.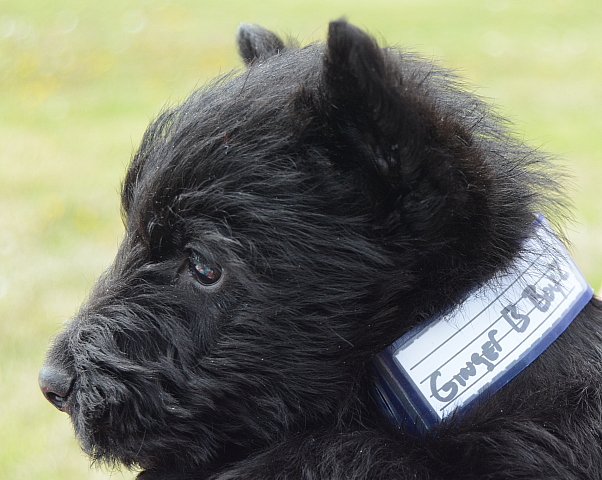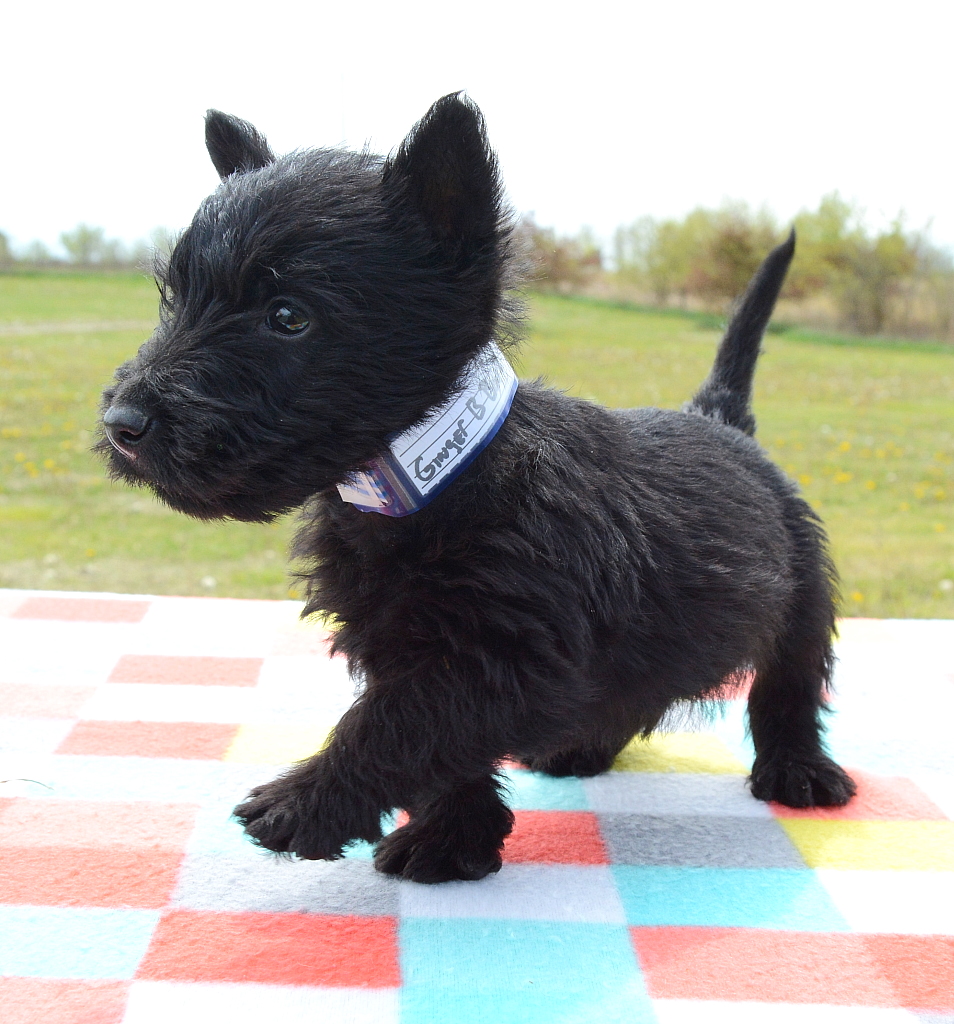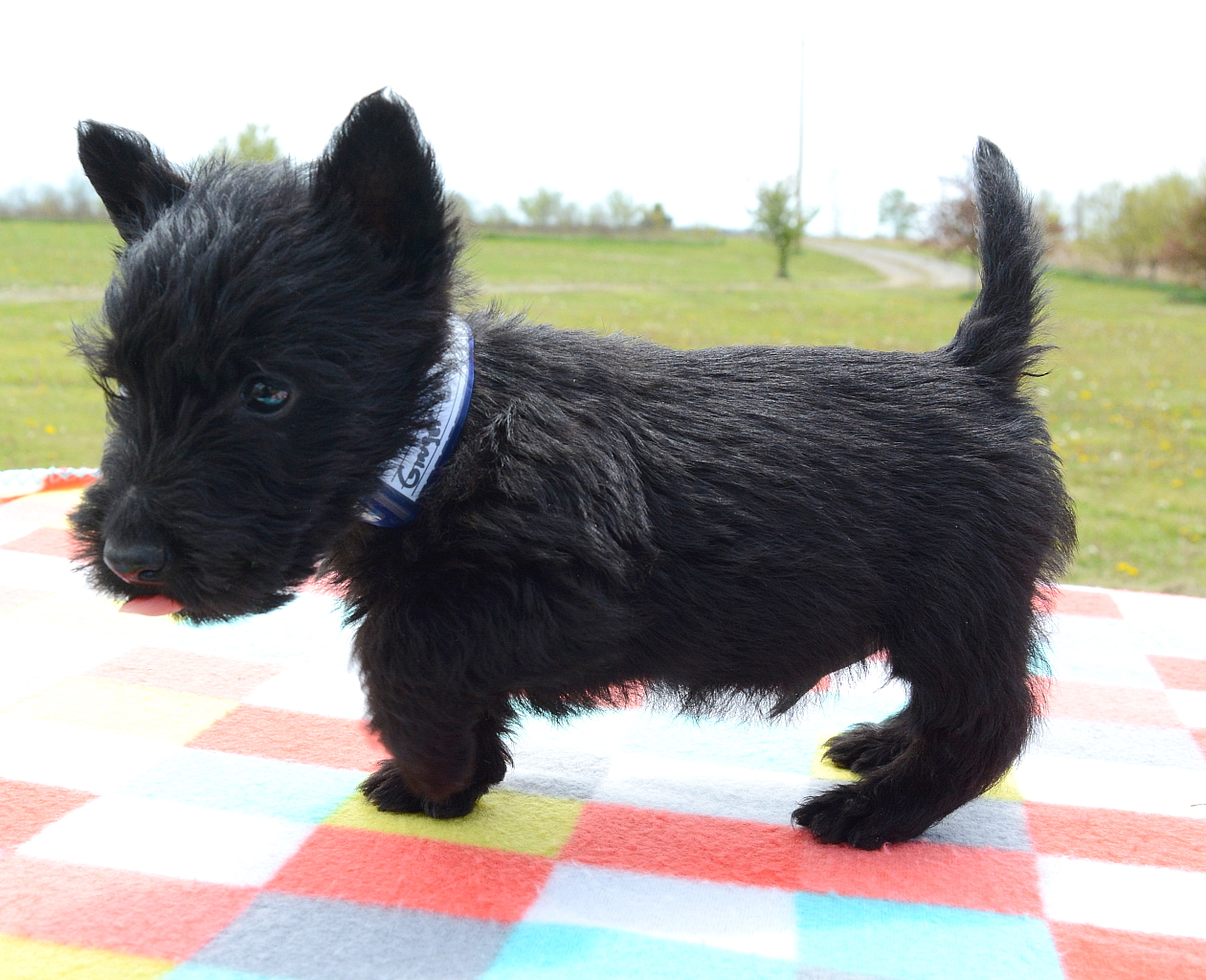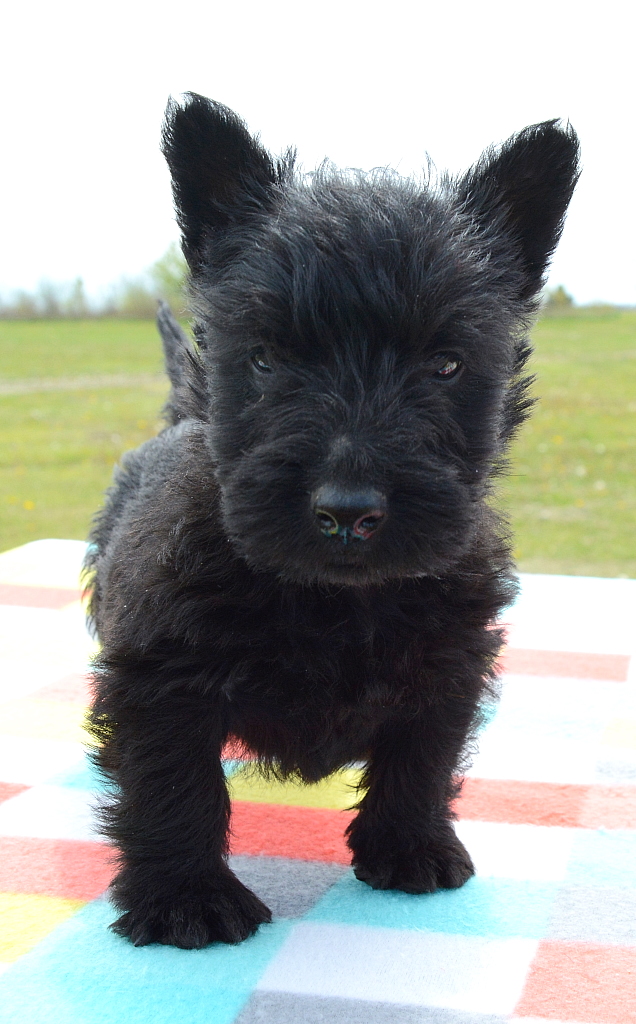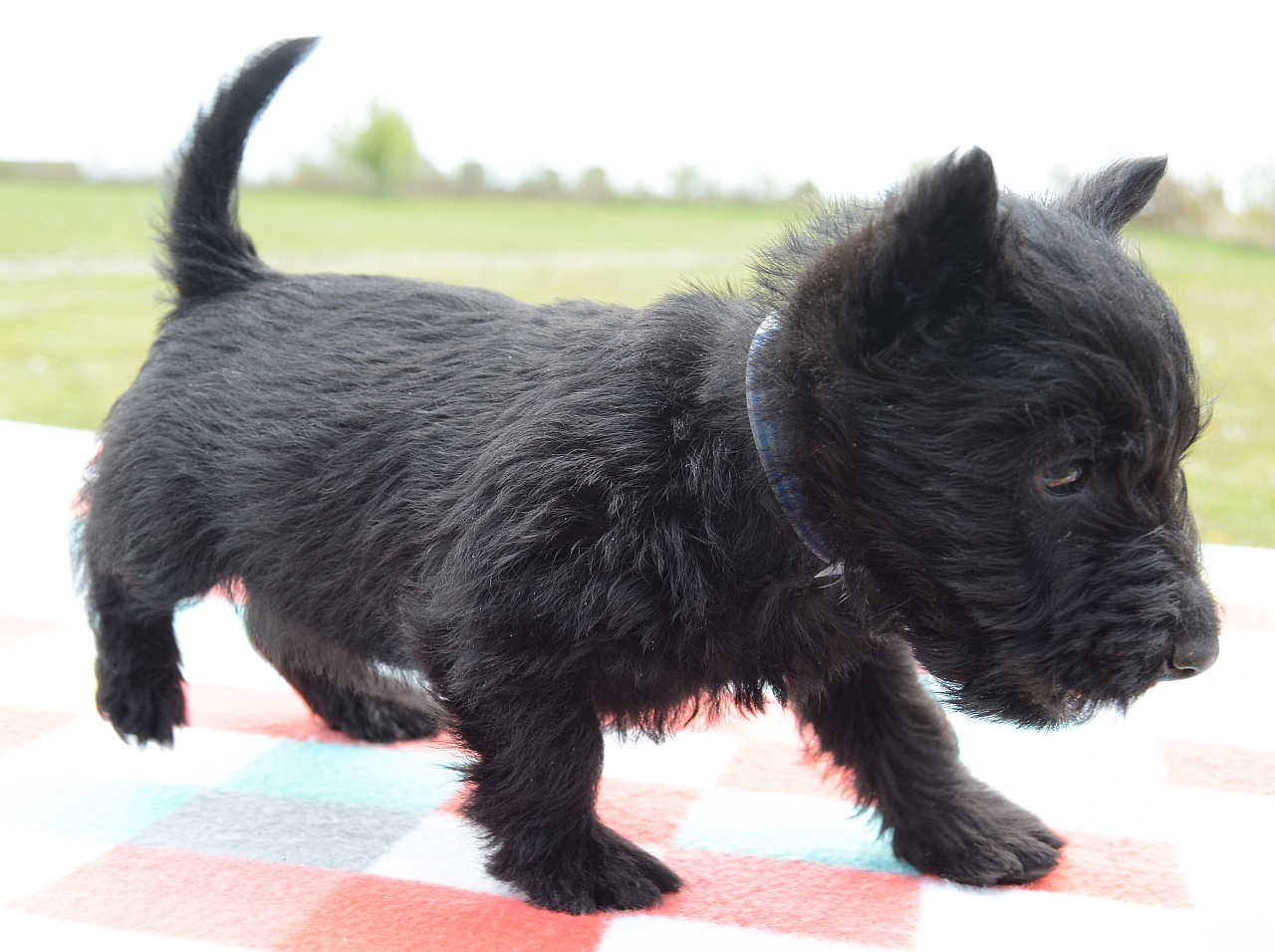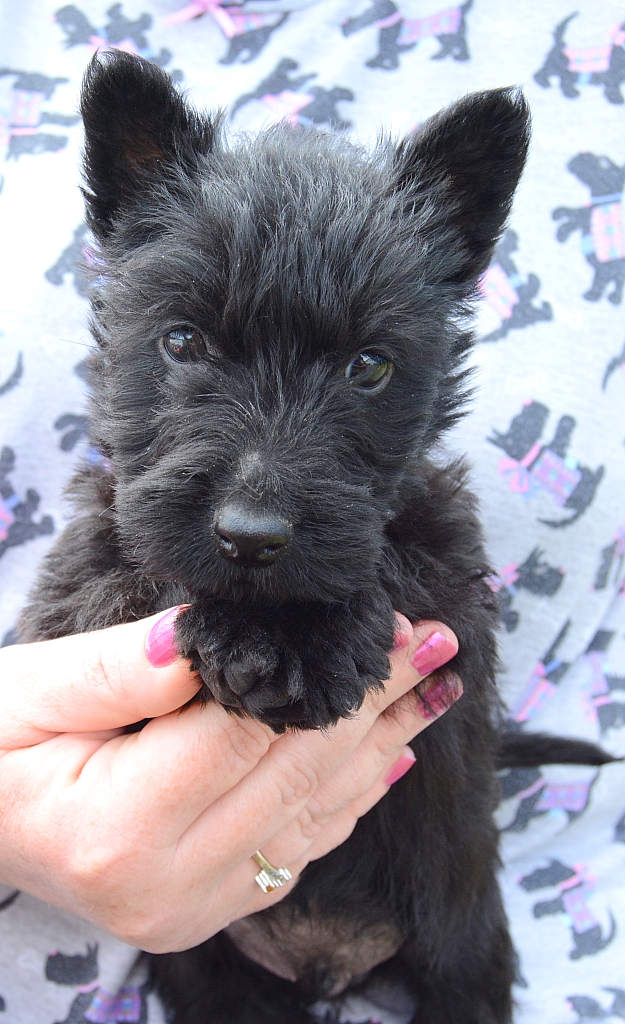 Boy 3 (Brindle)
He is the blackest of all the boys but he has some brindle, mostly on his feet.
Attentive, playful, alert, he does have some alpha tendencies....is he the alpha? I'm not sure but he sure is fun.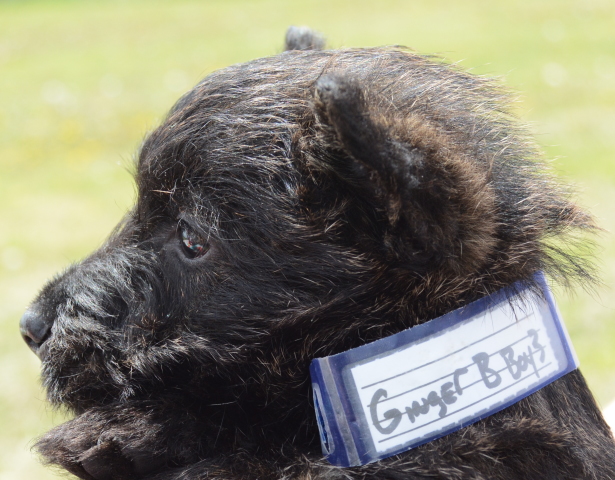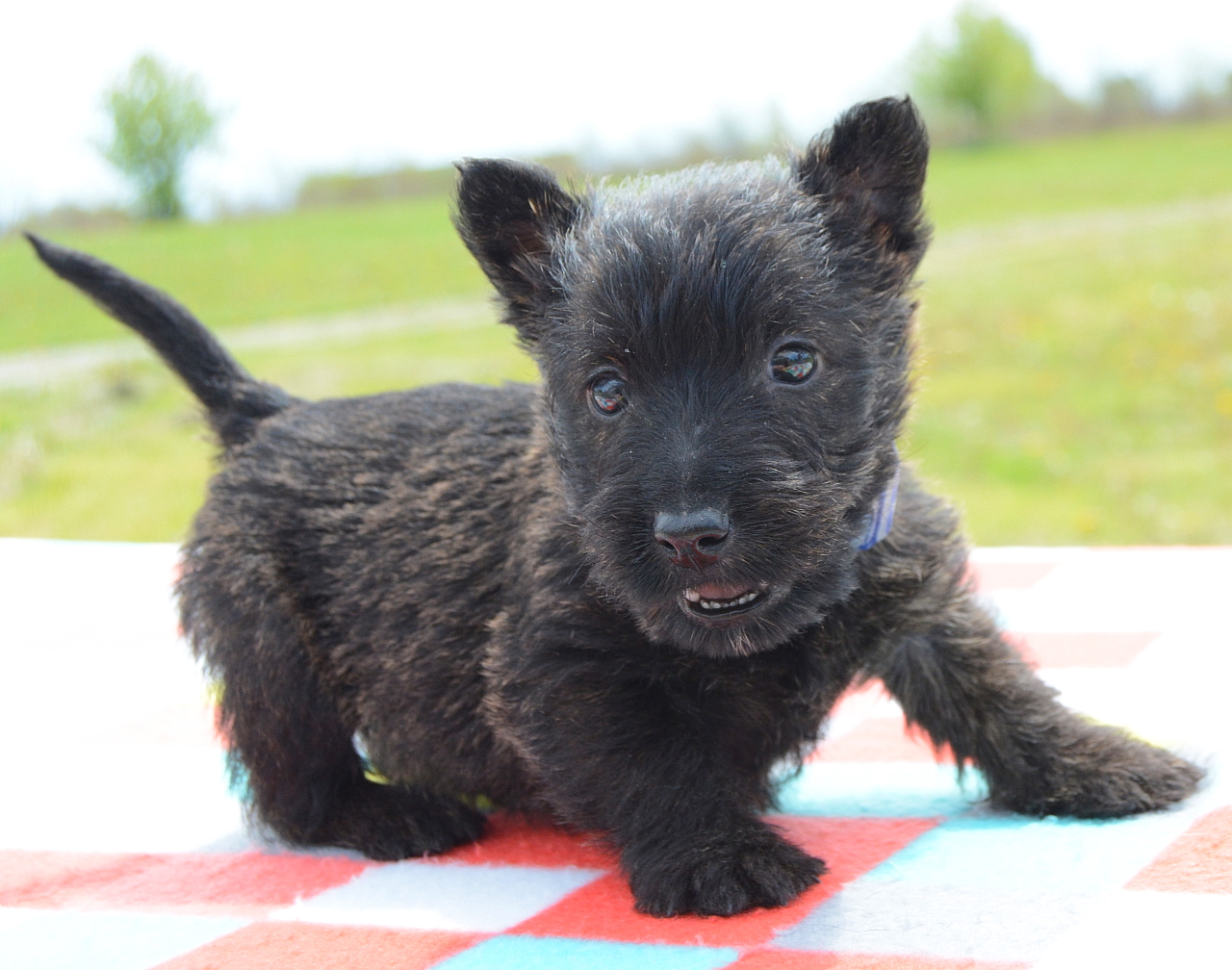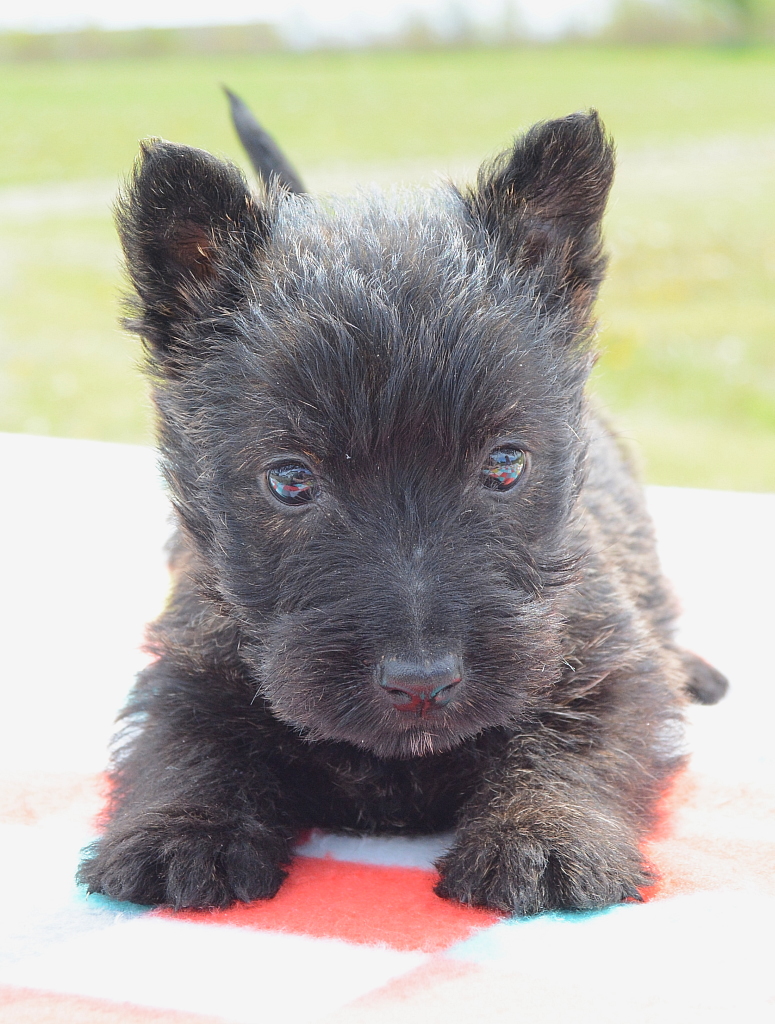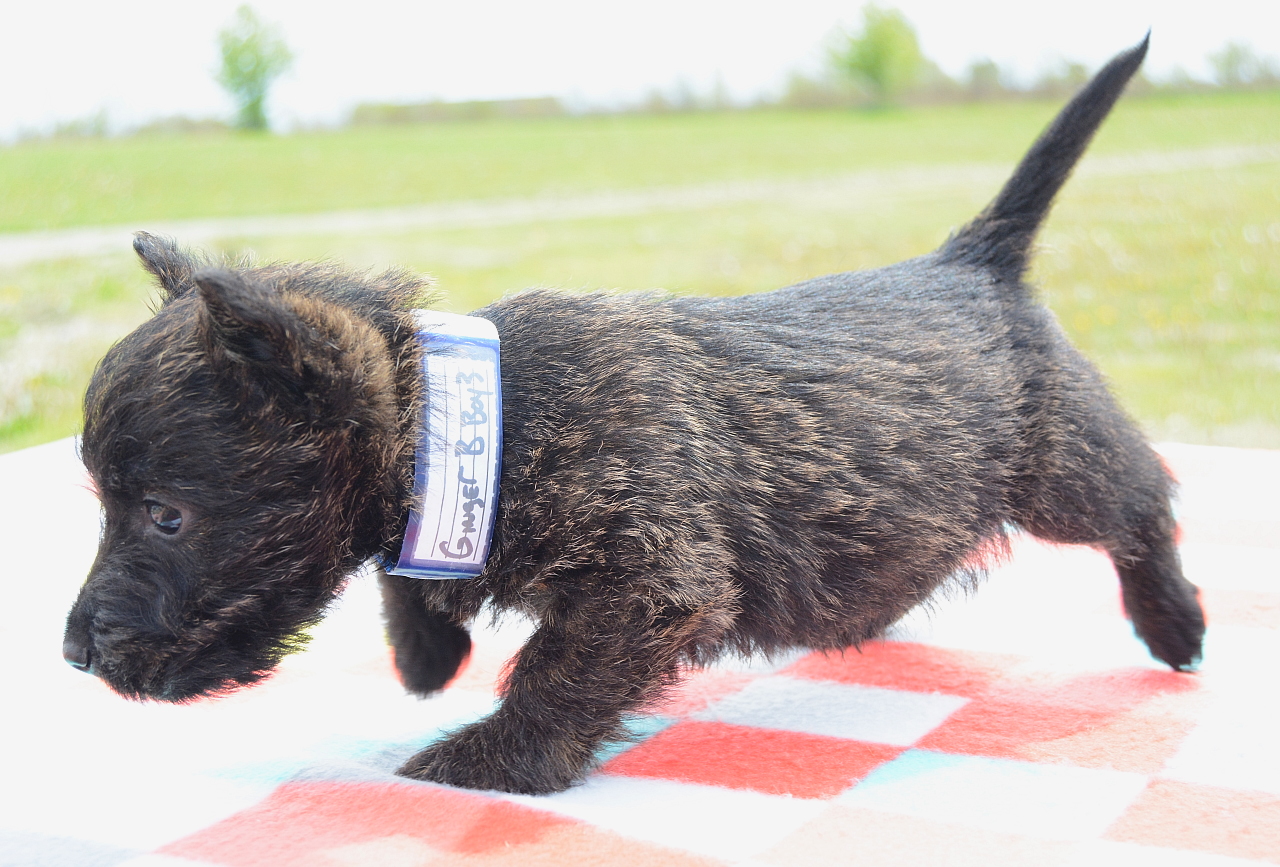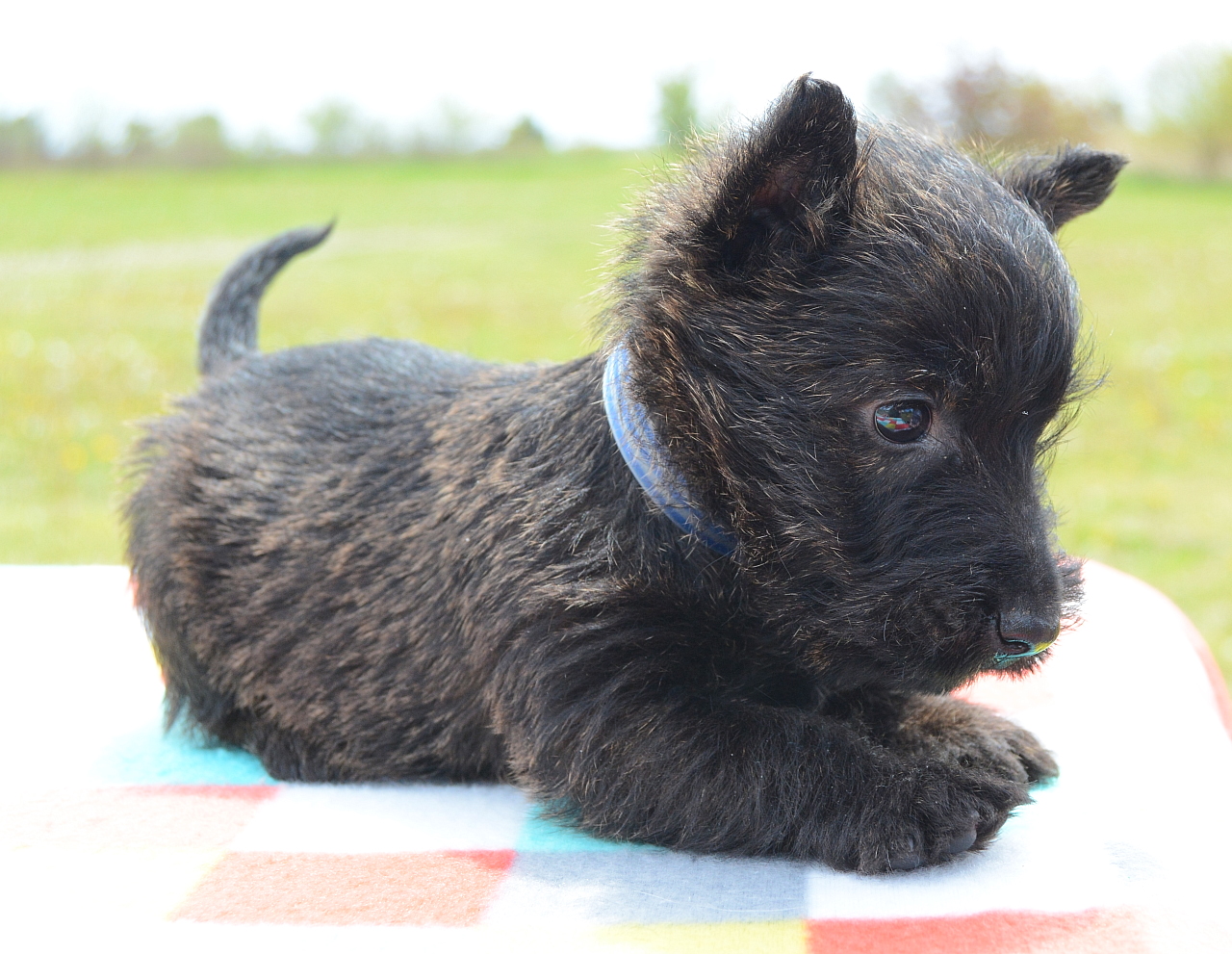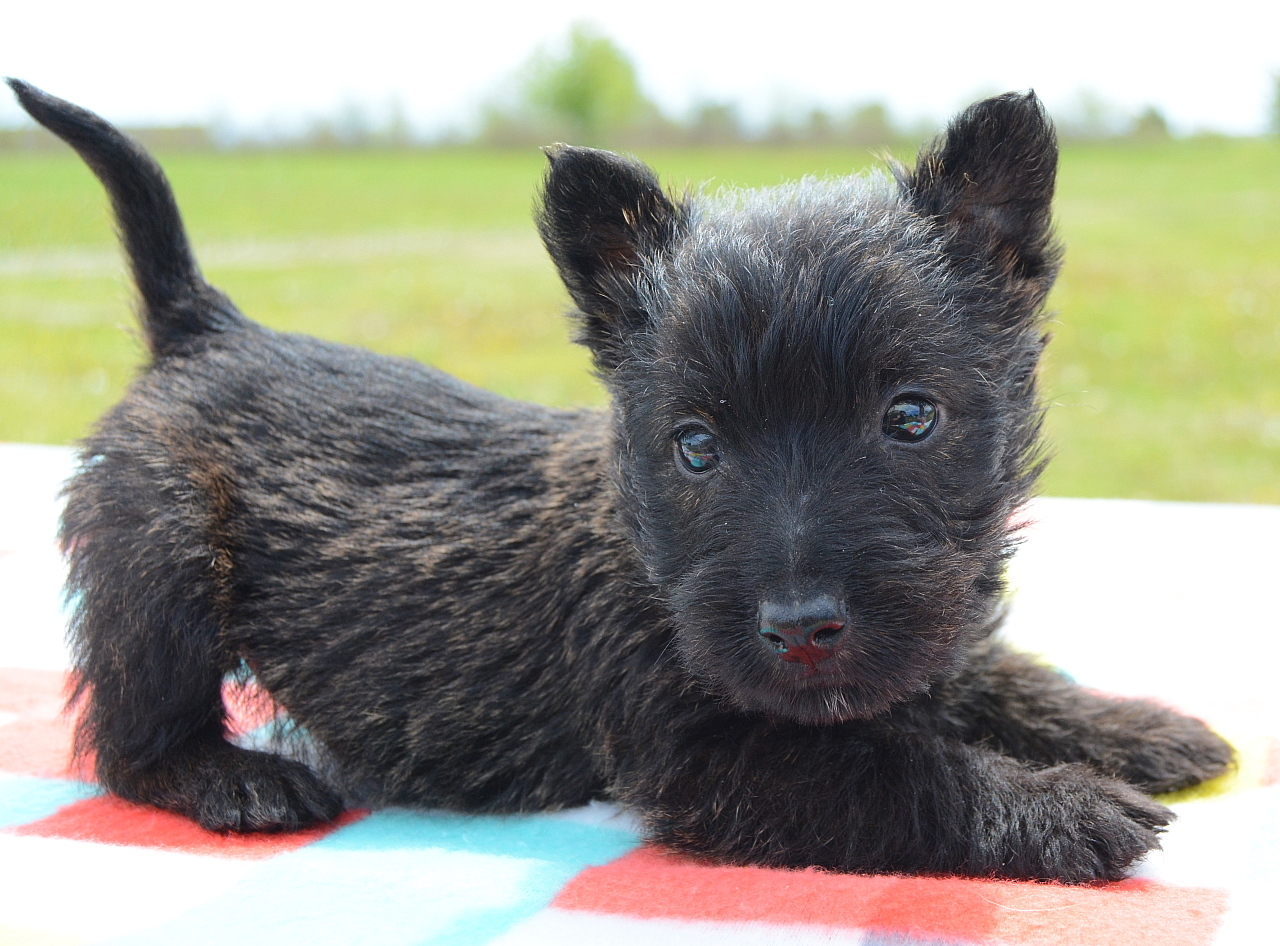 Boy 4 (Brindle)
He's the explorer of this litter. He's not shy but he's not needy either.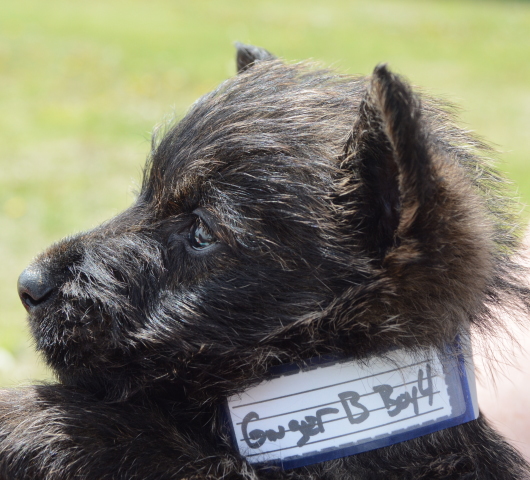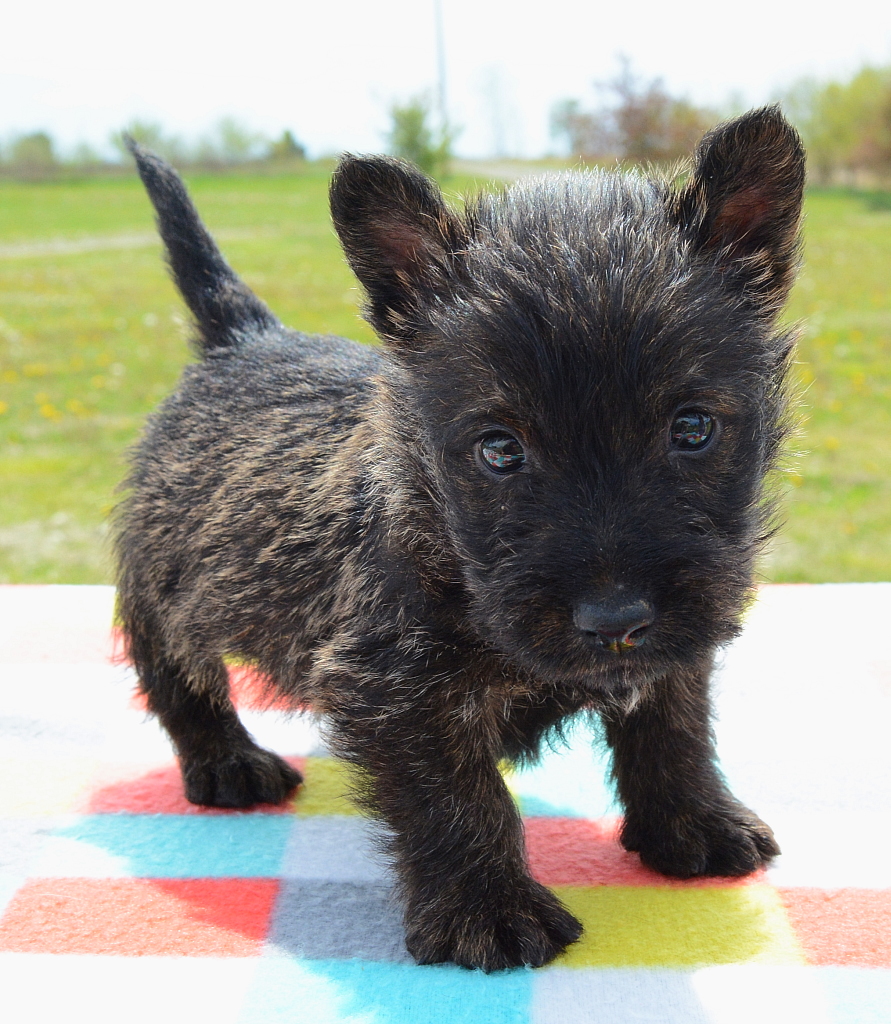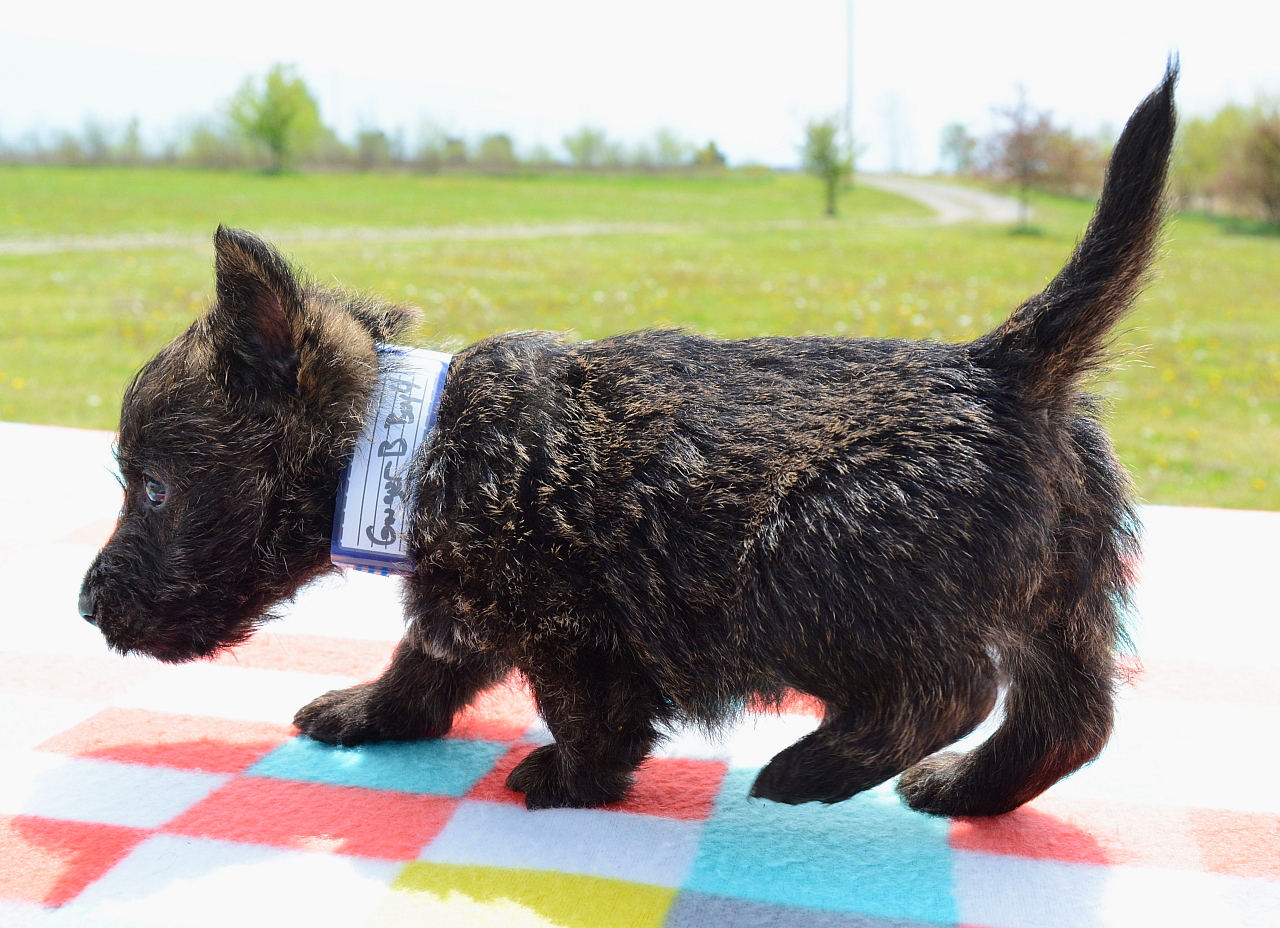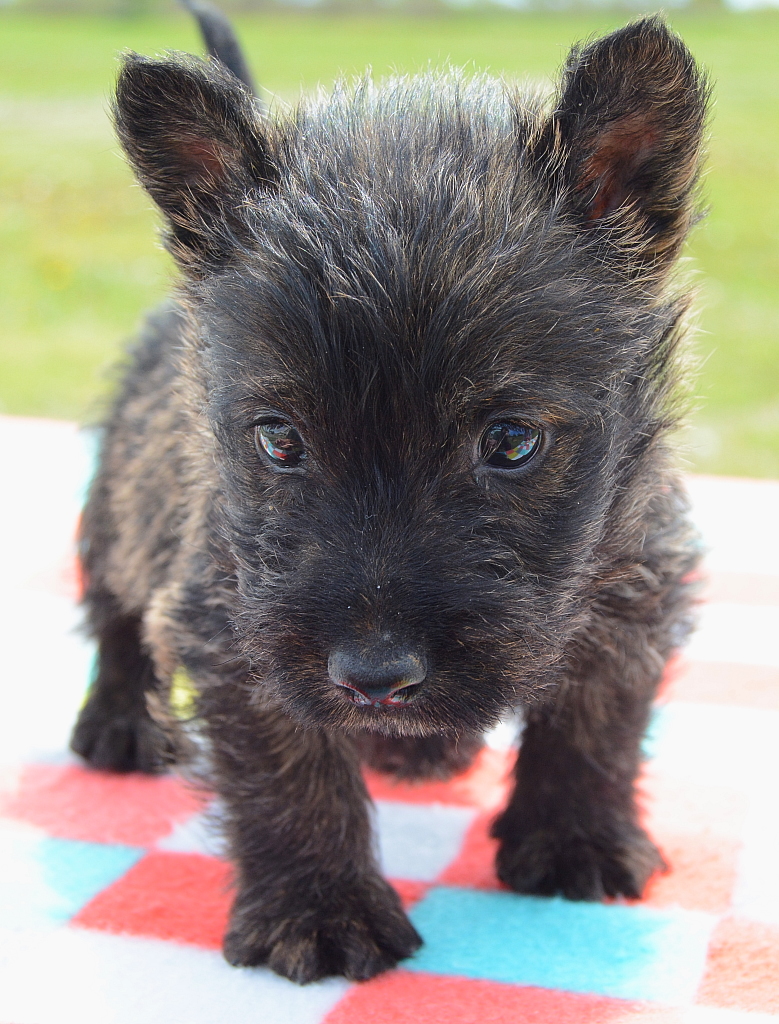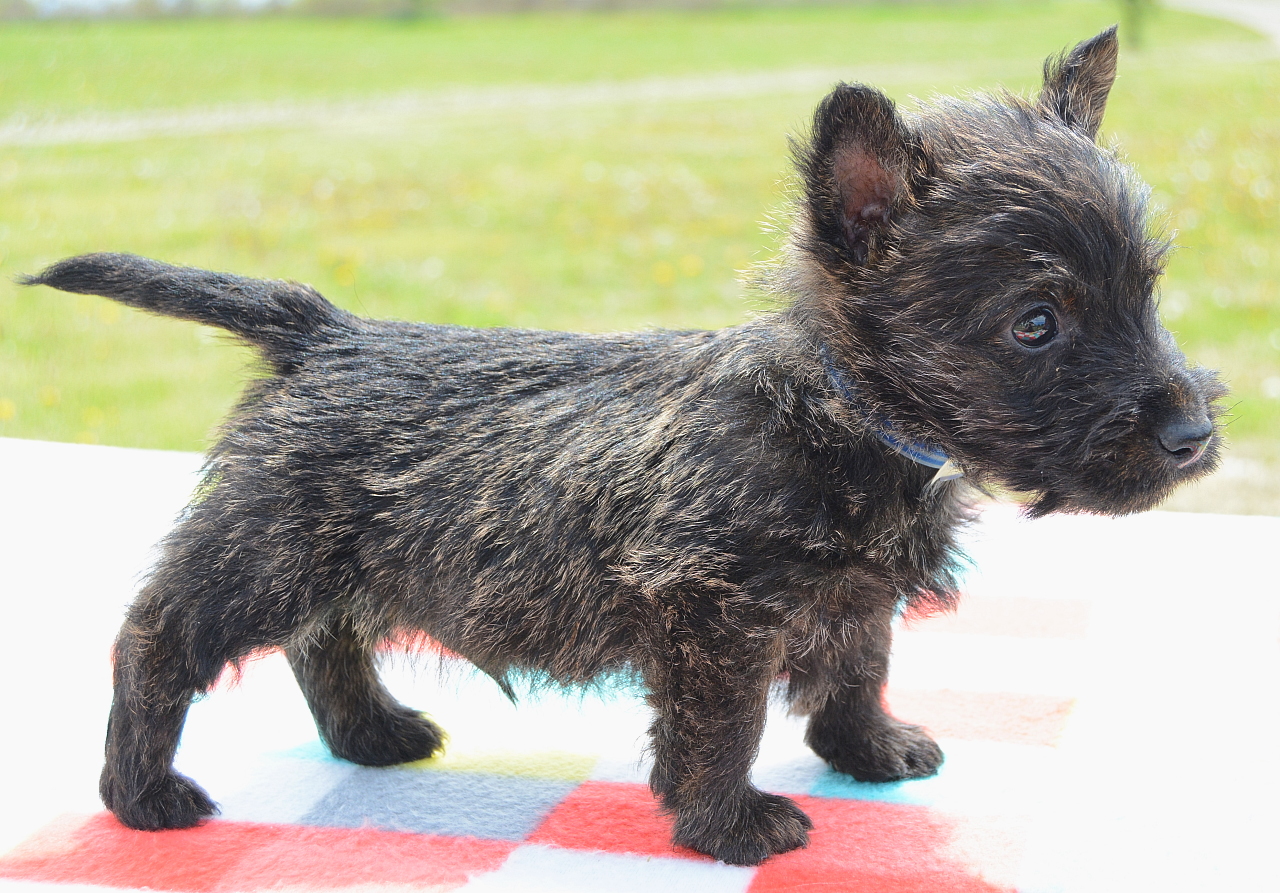 Boy 5 (Brindle)
The most brindle boy in this litter. His coat is stunning.
He is a happy guy, not too alpha, not too shy, he's just right.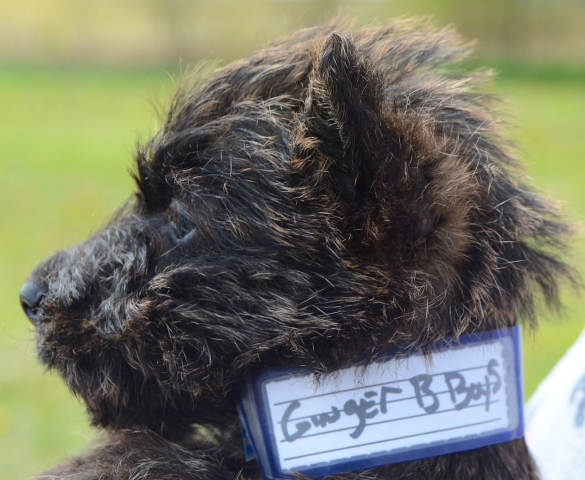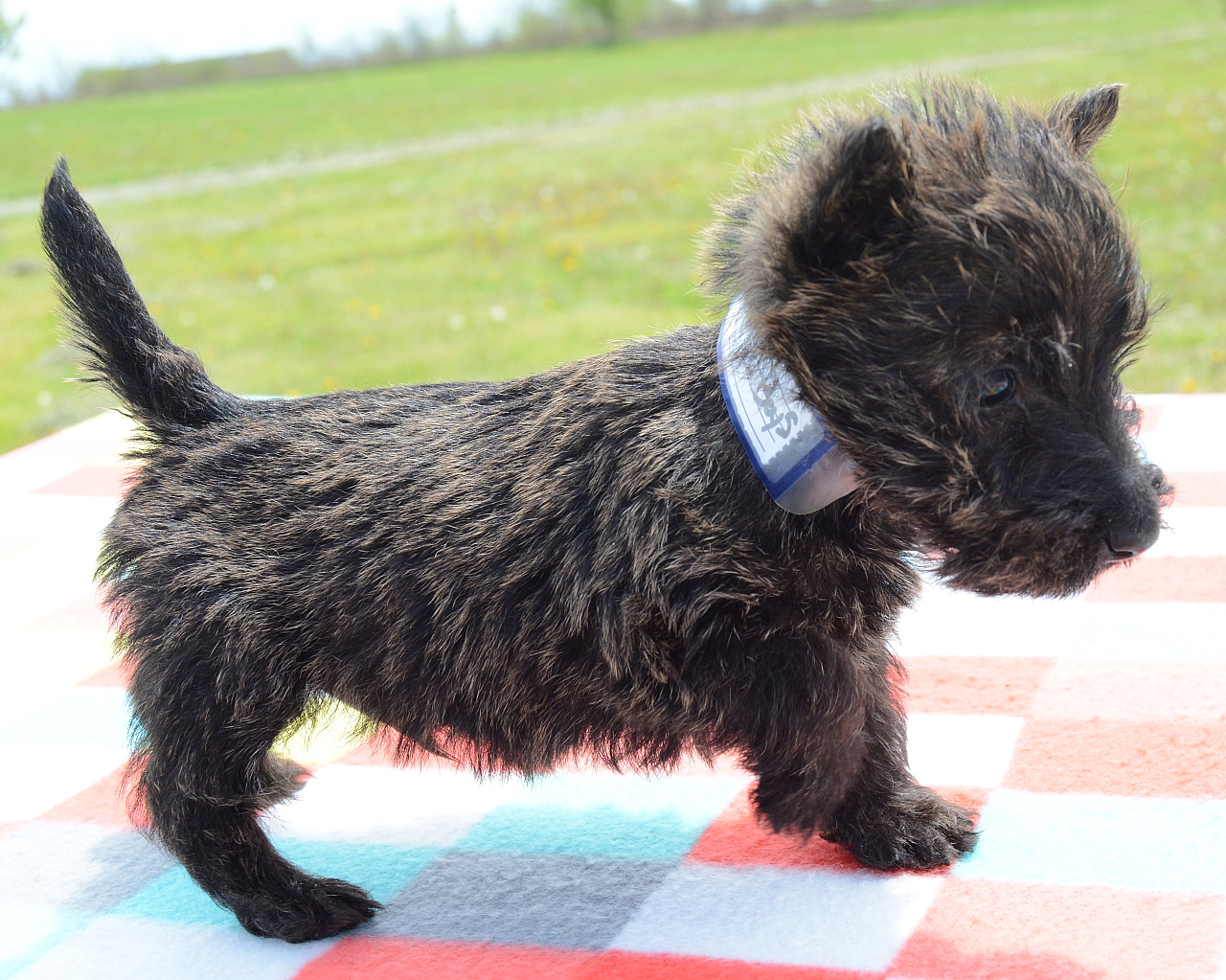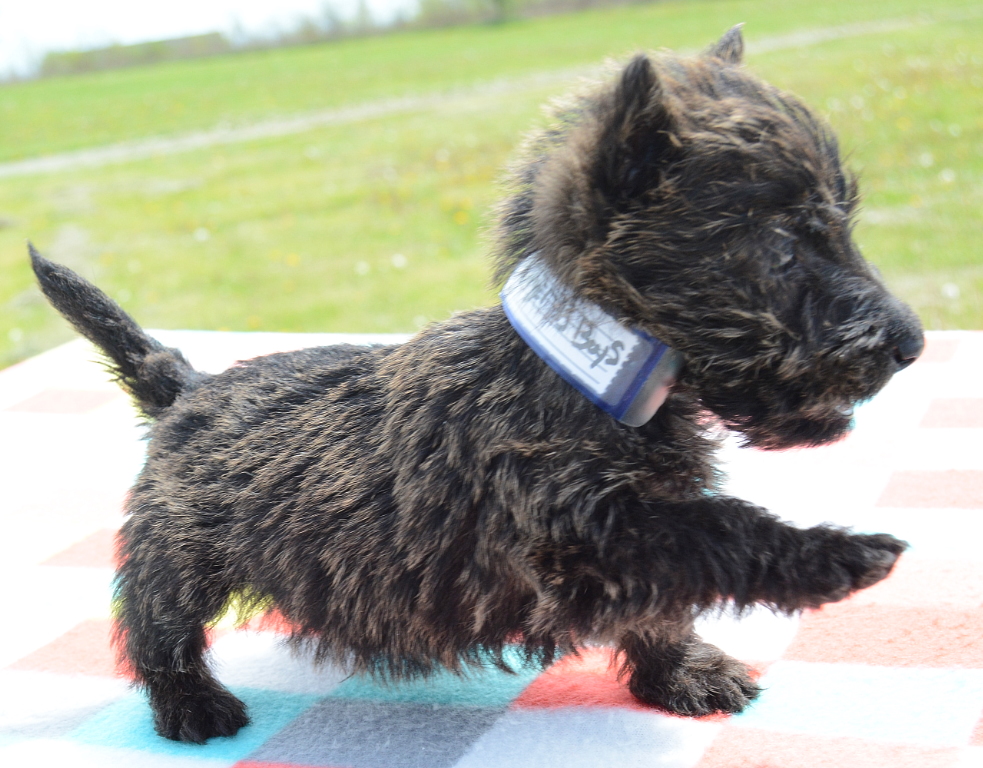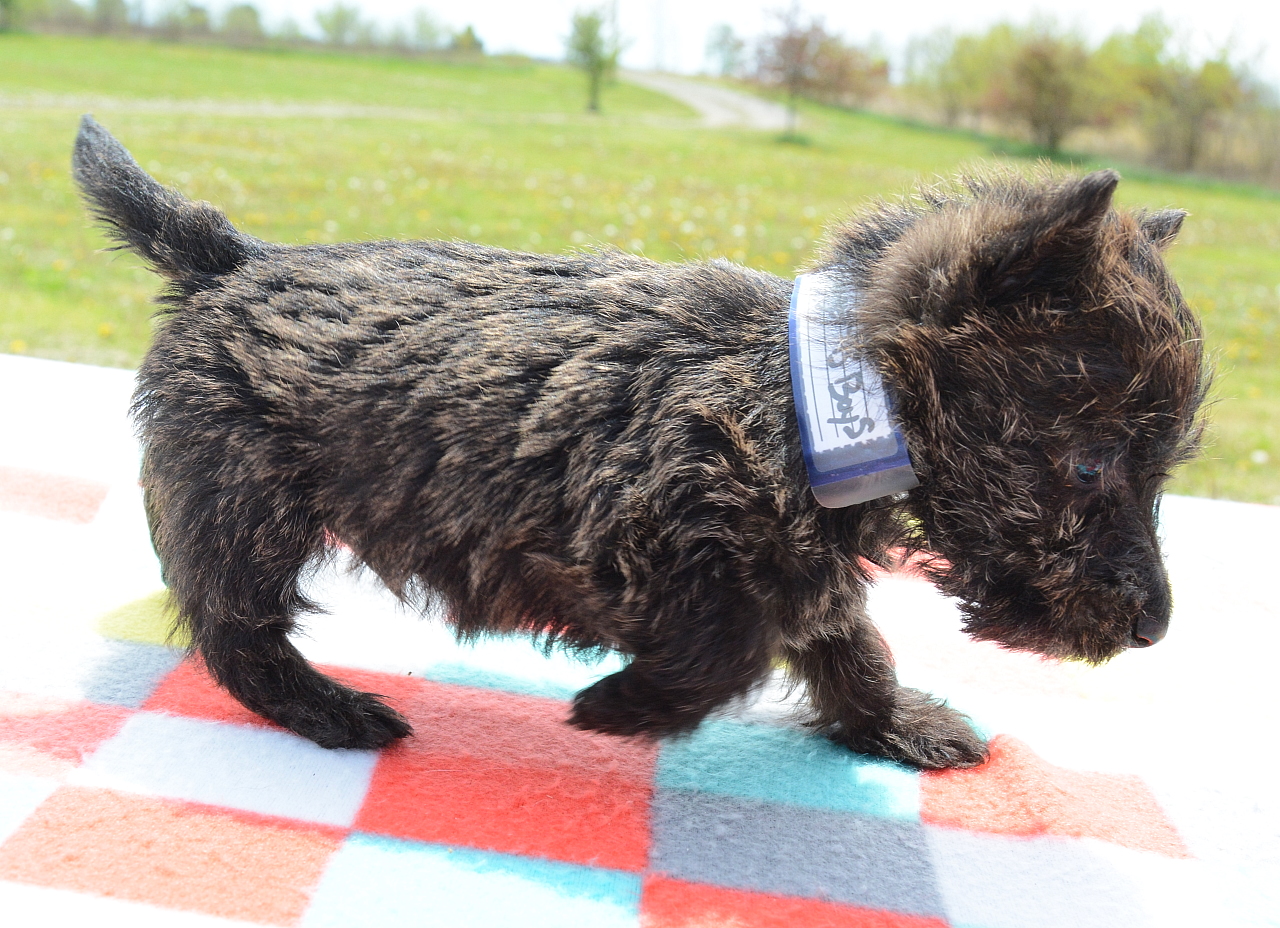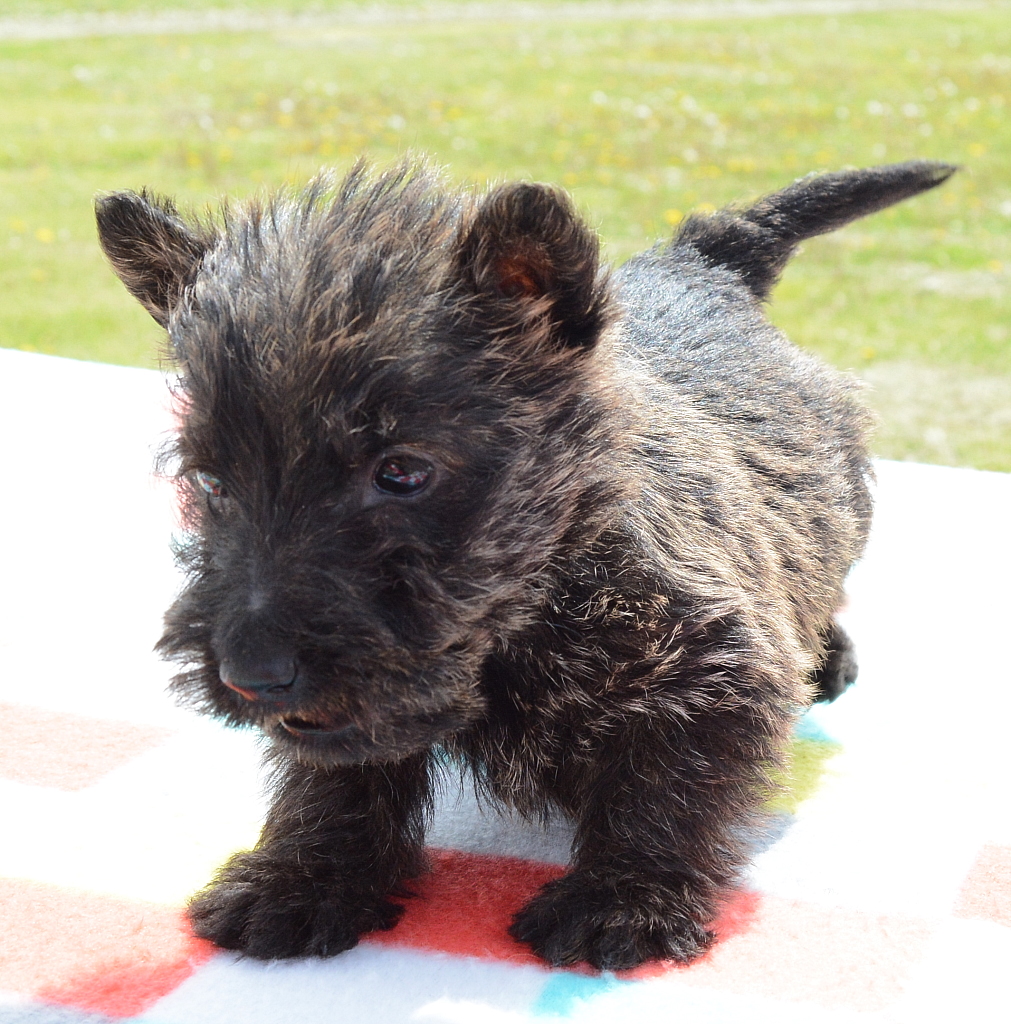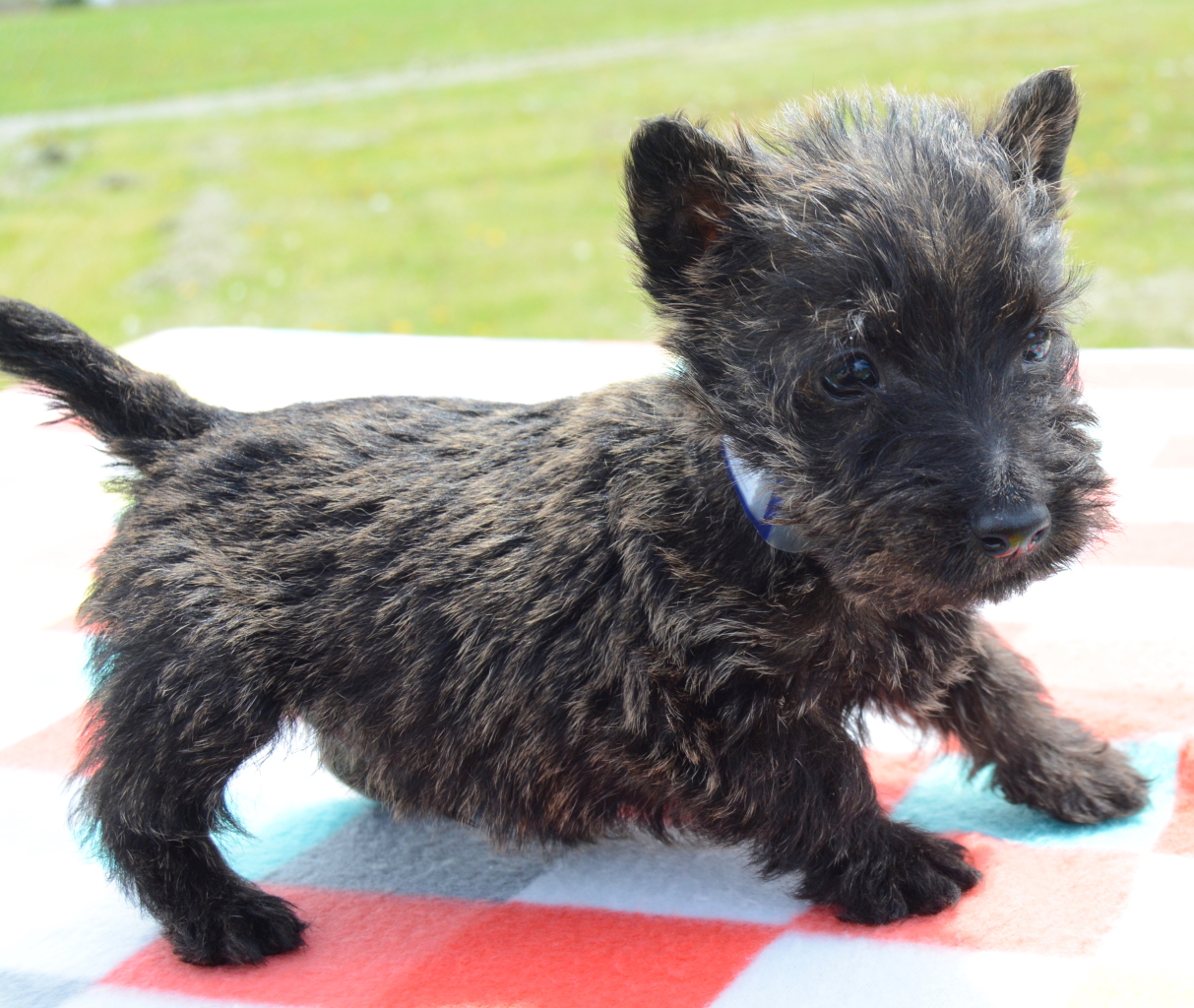 The Wheaten Boy.
He's very playful but also he seems to be a lover. A very happy boy.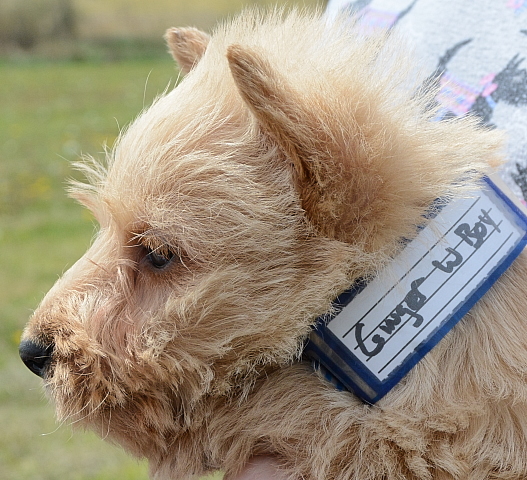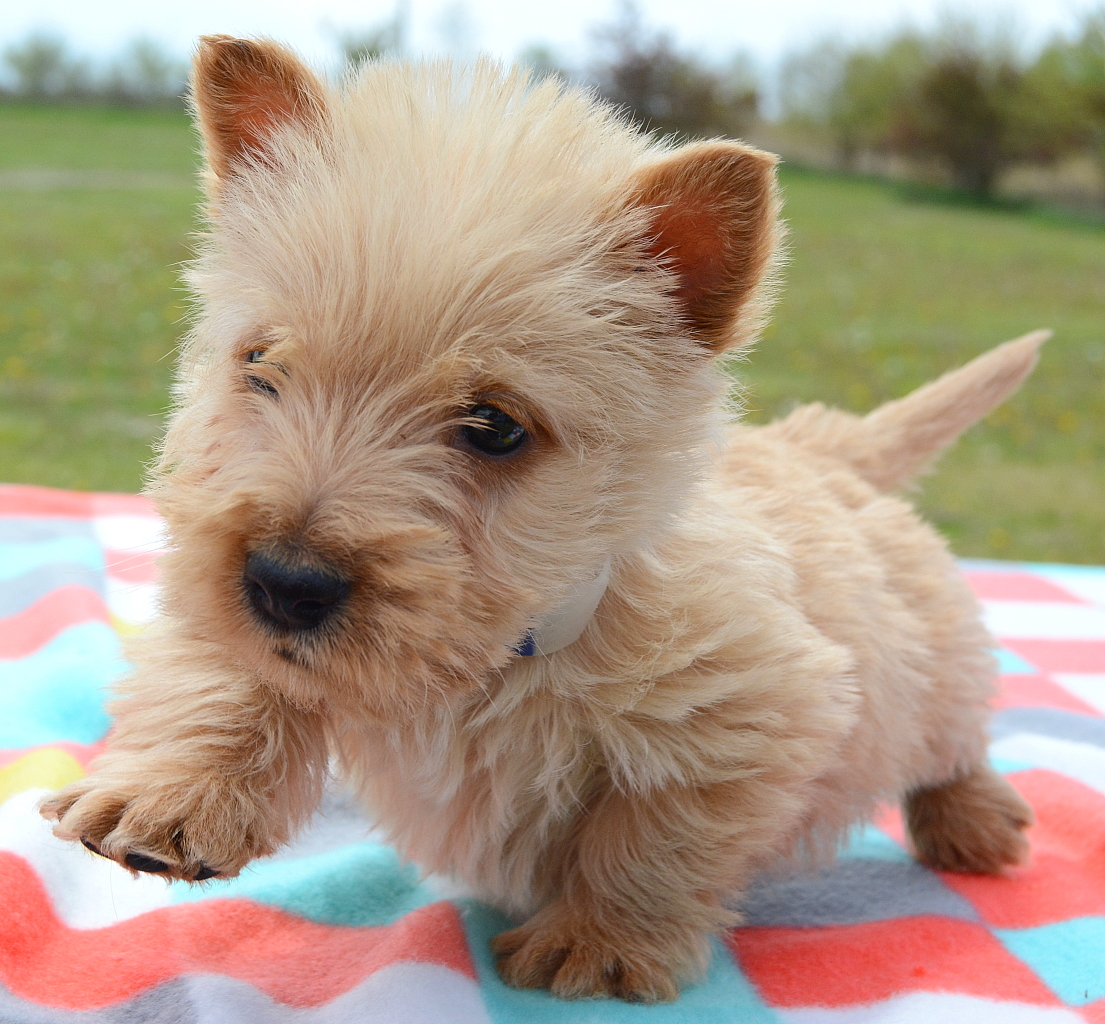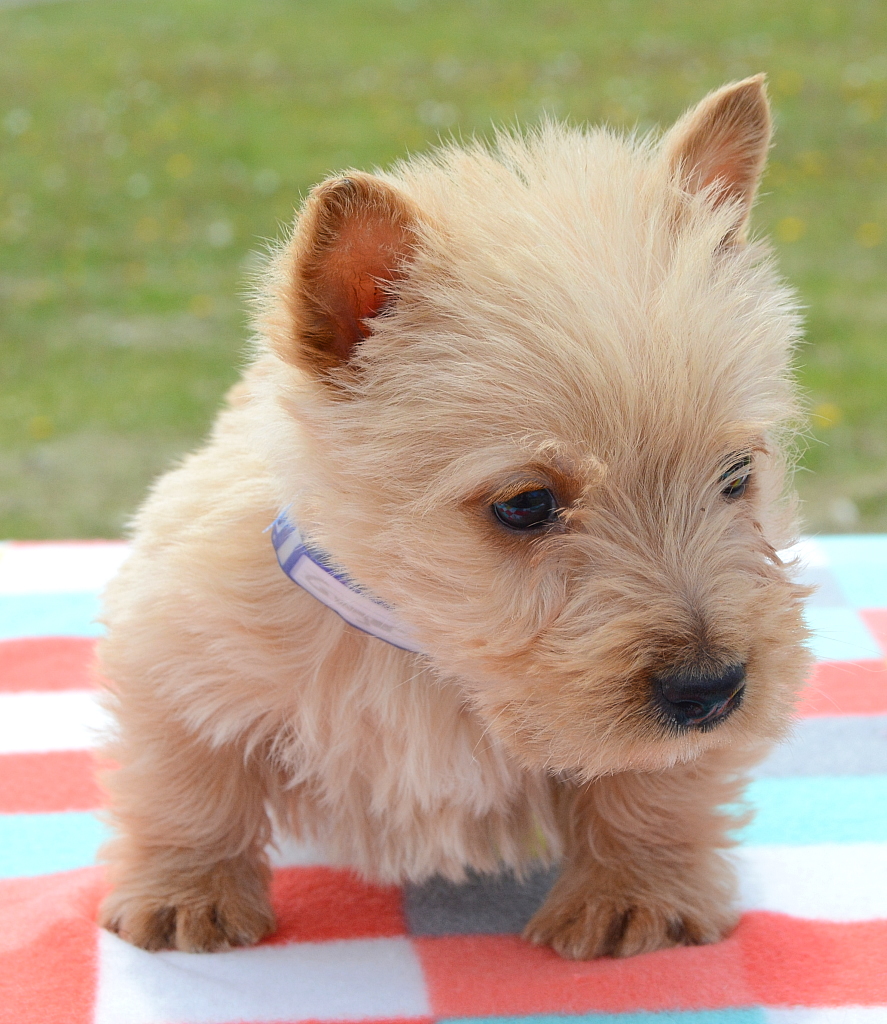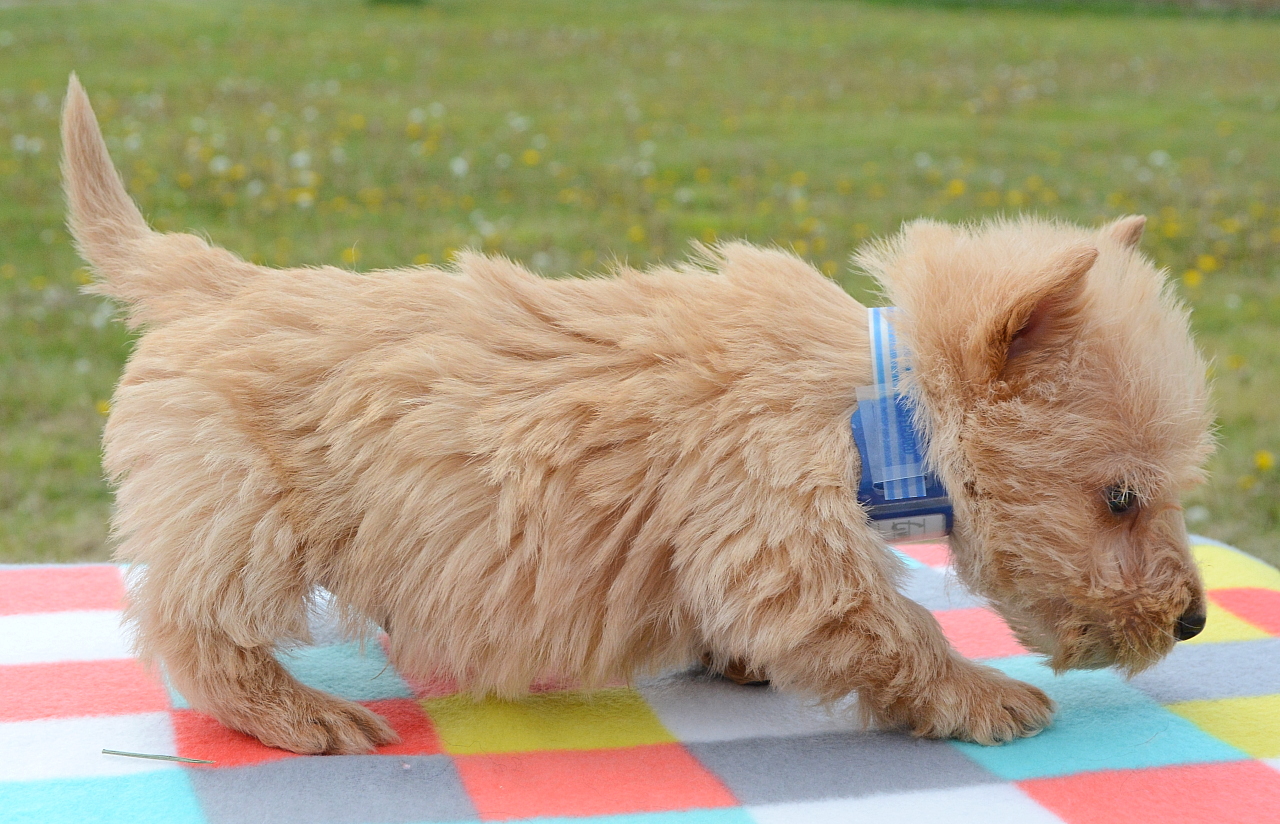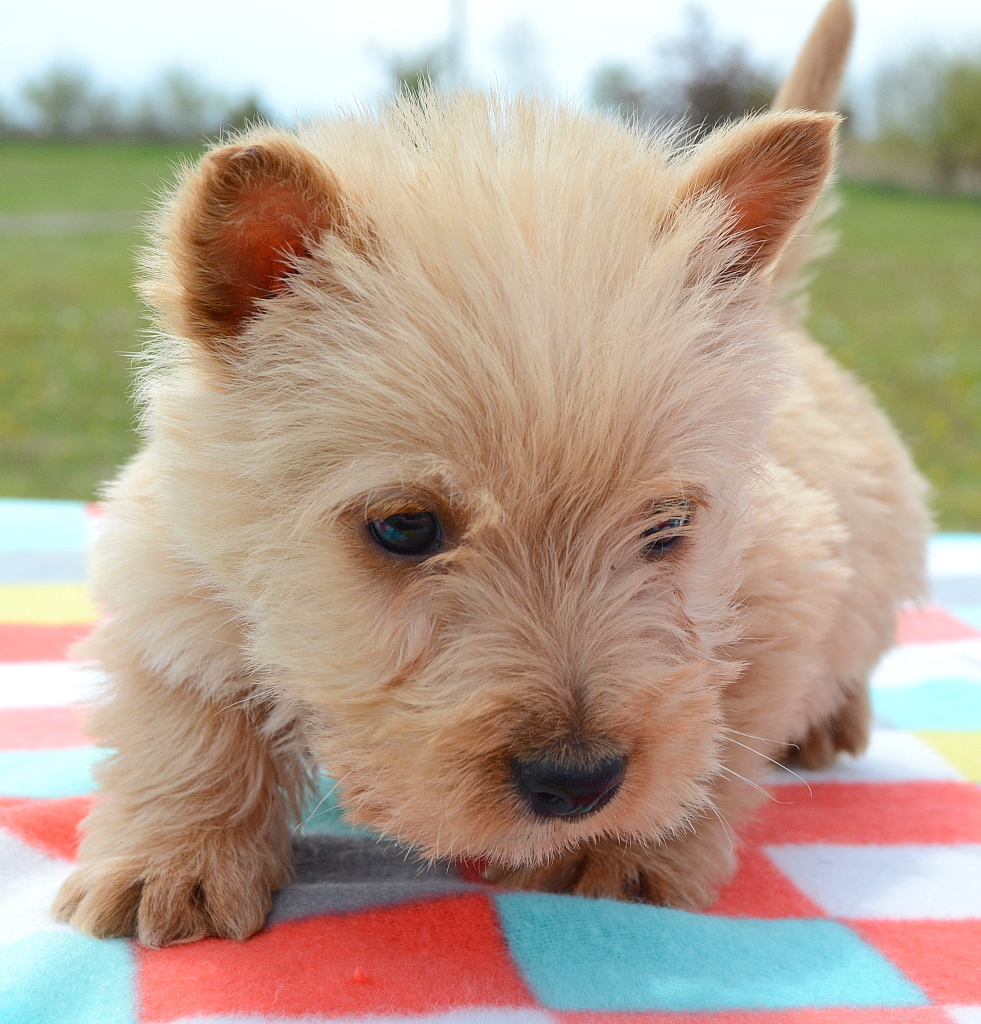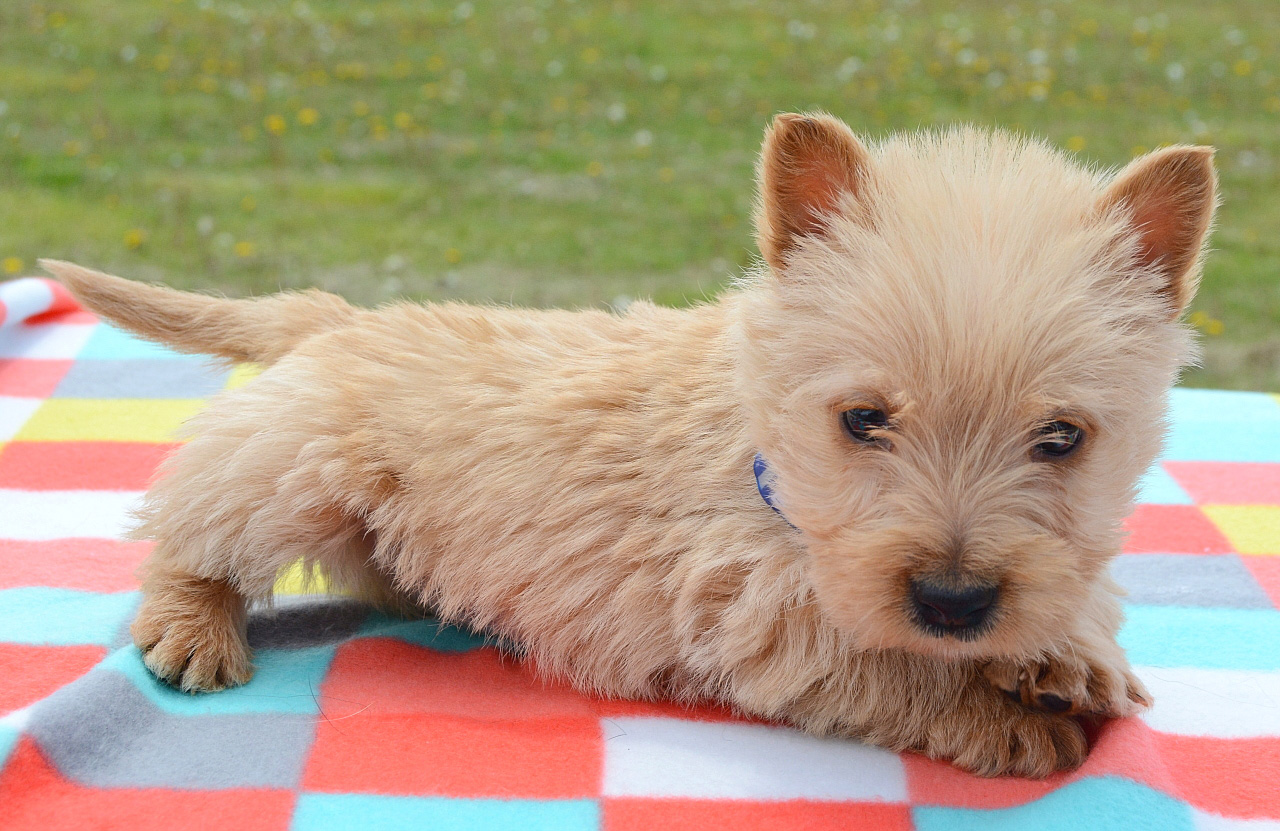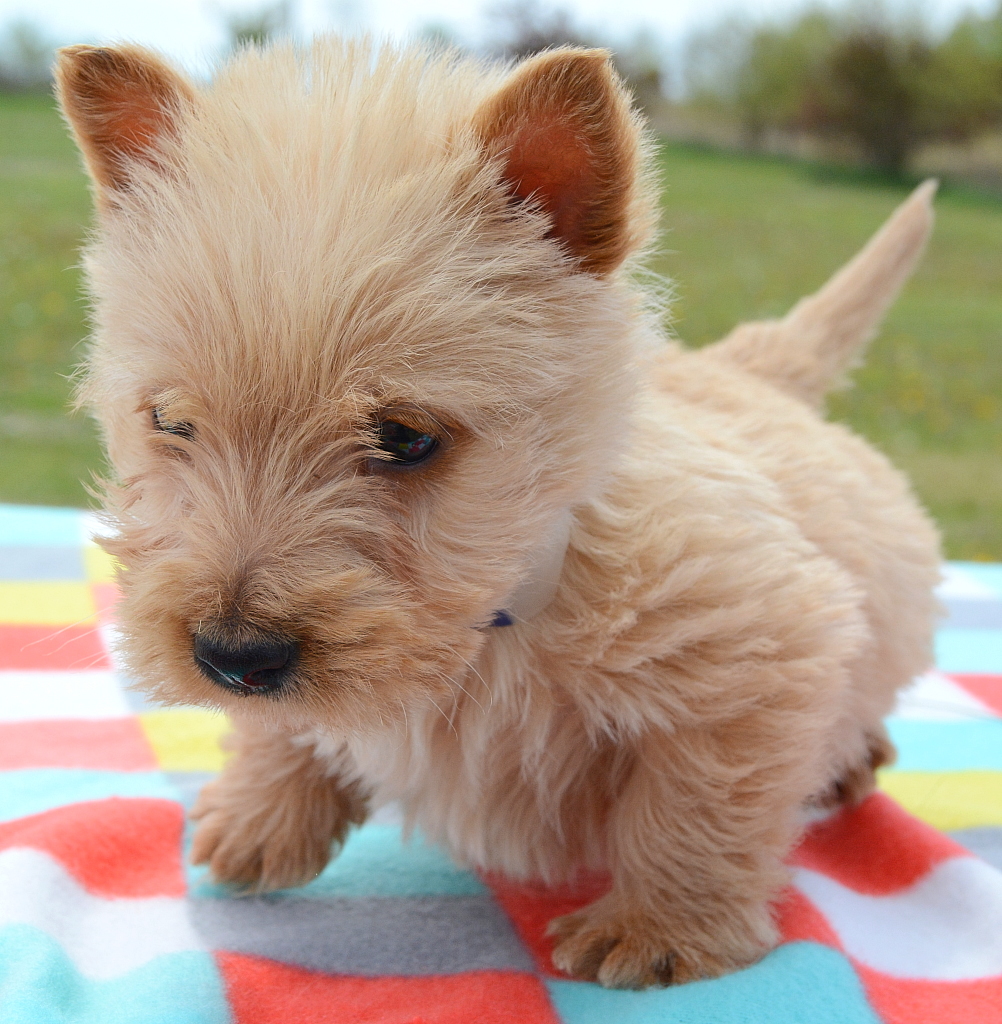 Please check us out on Facebook for some BONUS pictures of these puppies!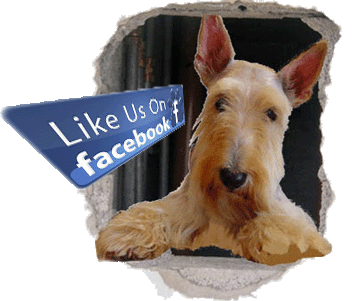 Please check back in a couple weeks for a final update, with names!