Whiskey and Dewey's April 9th 2017 litter
Newest pictures are at the top of the page, the further down you look, the younger the pups.
--------------------------------------------------------------
06-11-2017
This litter is 9 weeks old so it's time to go home. Here are the final pictures.
First I will introduce each puppy by name and let you know where he or she will go to live,
Below that you will find a couple of group pictures and some blooper shots.
Enjoy!
The Lasses
The wheaten girl.
Her new name is Maeby (pronounced Maybe)
She is going to go live with Wallace in Fairfield, Ohio
The black girl.
Meet Annie.
Annie is going to go live in Delphos, Ohio with Lynette.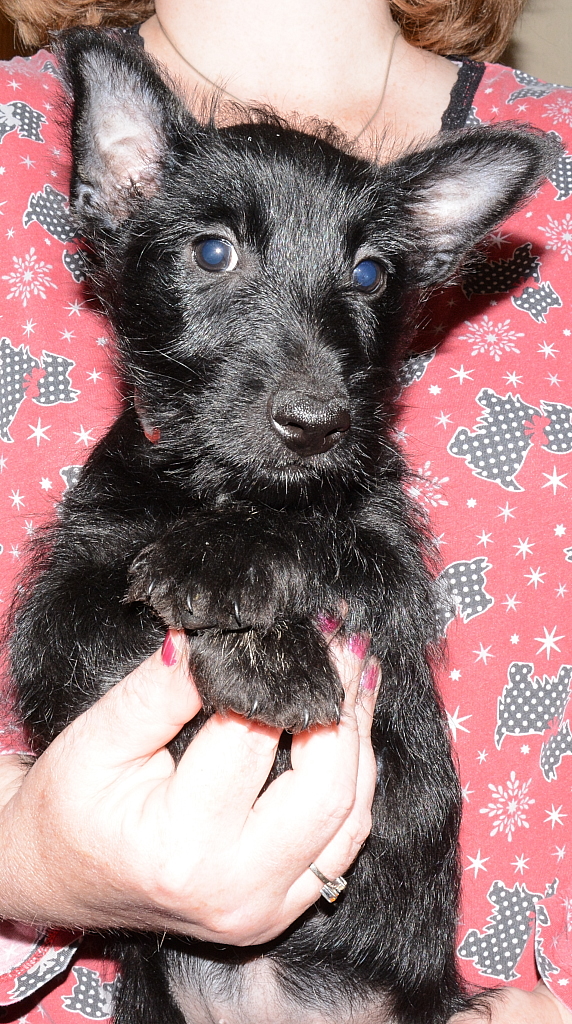 The Ladds
Black Boy #1
Say hello to Cameron.
He is going to go live in Washington, Pennsylvania with Brianna and Mike.
Black Boy #2
His new name is Jack.
Jack will go to live in Novelty, Ohio with Alisa.
Black Boy #3
Last but not least, meet Malcom.
Malcom will travel all the way to Madison, South Dakota to live with Dorothy and family.
Whiskey's April 9th 2017 litter of 5.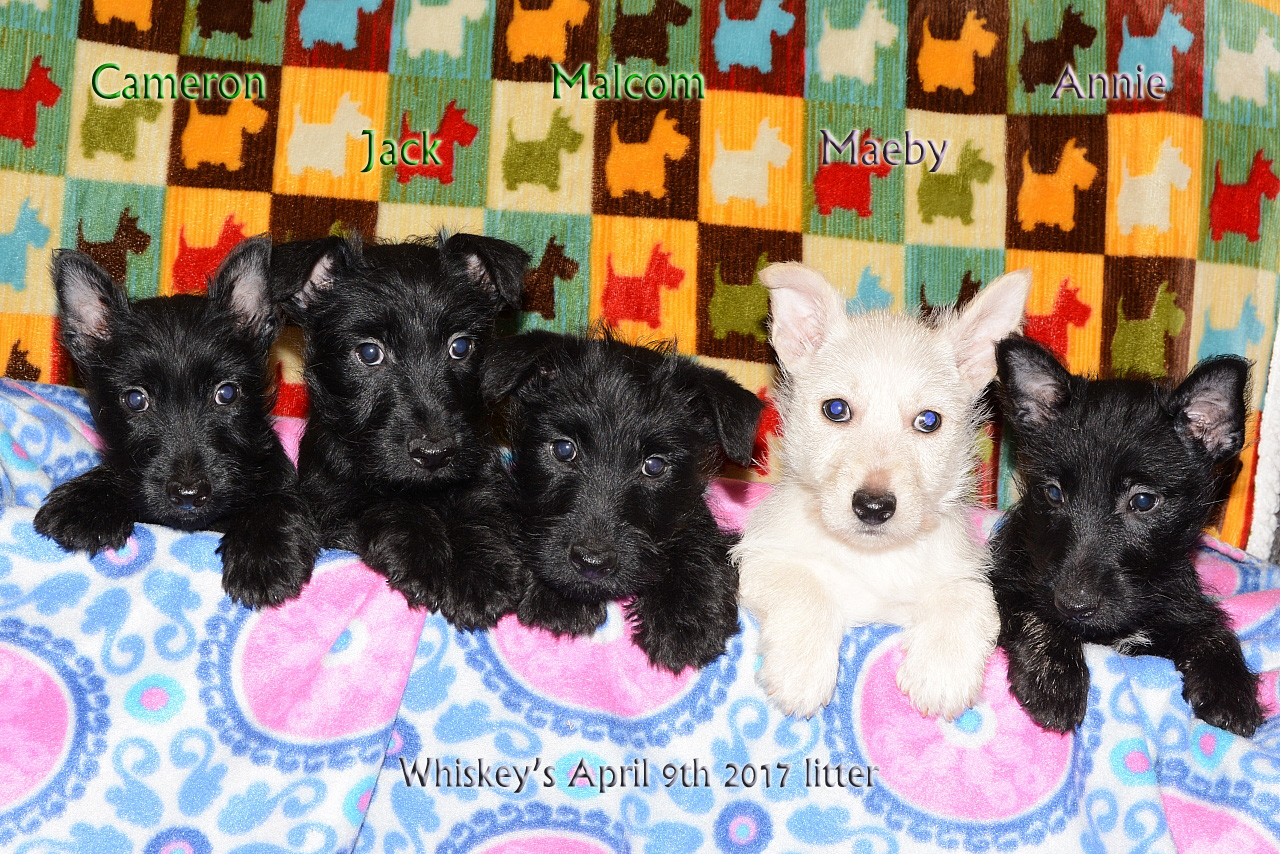 Same picture without text.
These guys were fairly cooperative, here are a couple photos of when they weren't.
The End, thank you!
05-23-2017
On April 9th 2017 Whiskey and Dewey had a beautiful litter of 5.
We have 3 Black boys, 1 Black girl and 1 Wheaten girl.
I am placing these pups to folks on my waiting list.
If you would like to be added to my waiting list (no obligation) Please Click HERE
Prices, terms, email address and phone number are located here.
These pups will be ready to go home on Saturday, June 10th 2017.
They have had 1st inoculations and vet check, they are now weaned away from mom and growing fast.
Here are their 1st pictures, they are now 6 weeks old.
The Lasses
The Wheaten Girl
She's the lover. She wants nothing more than to be where you are.
This photo shoot had to have many breaks because she loved to jump into my lap and try to climb me to snuggle every chance she got.
She's a very happy girl.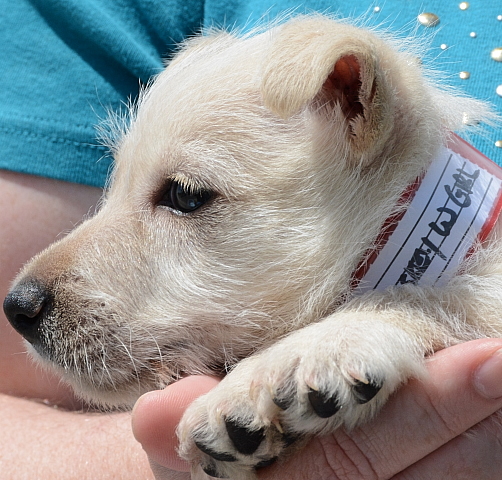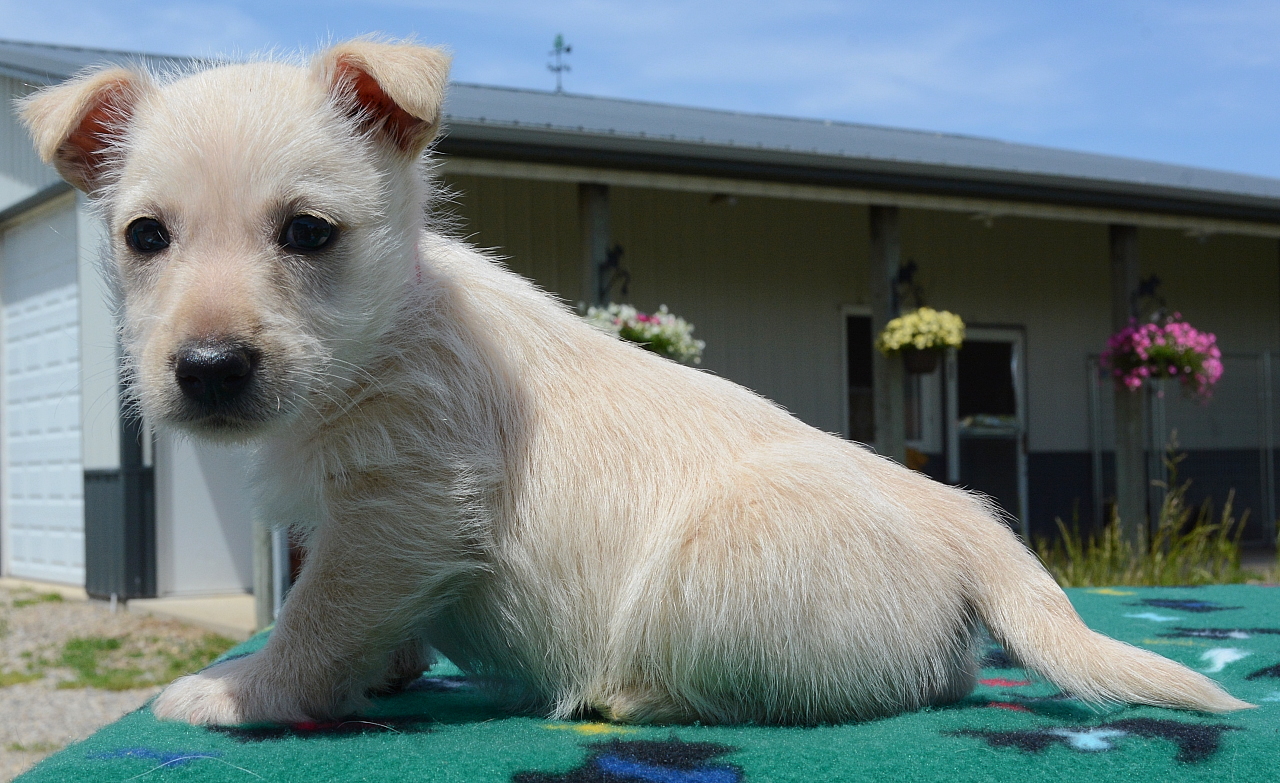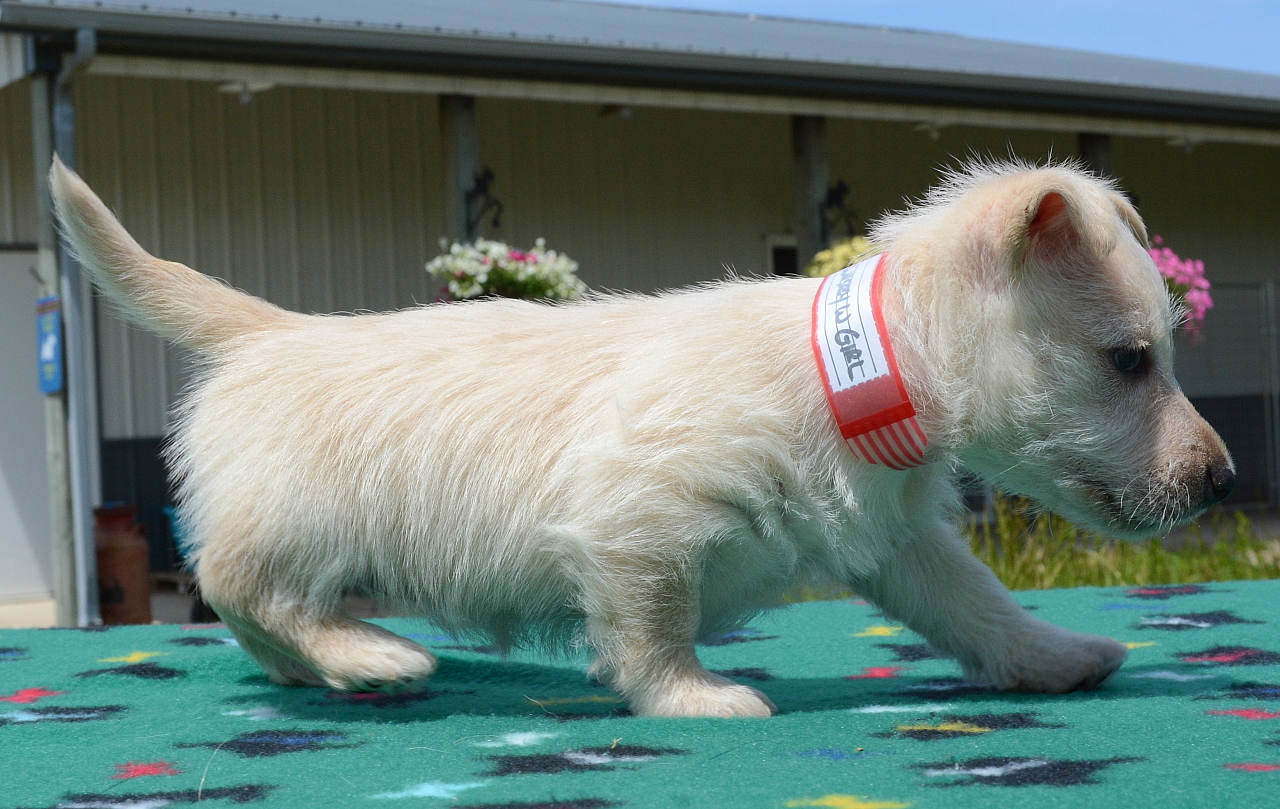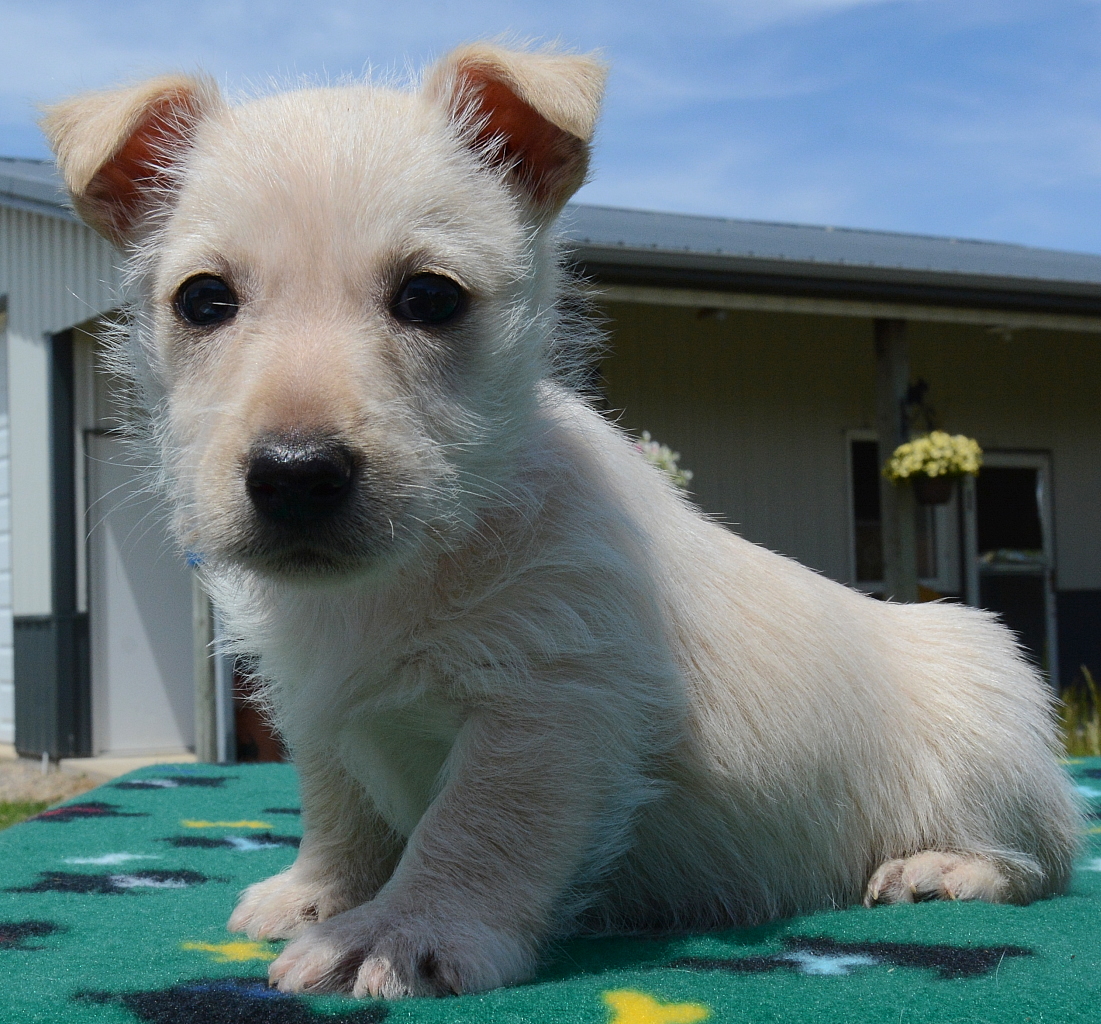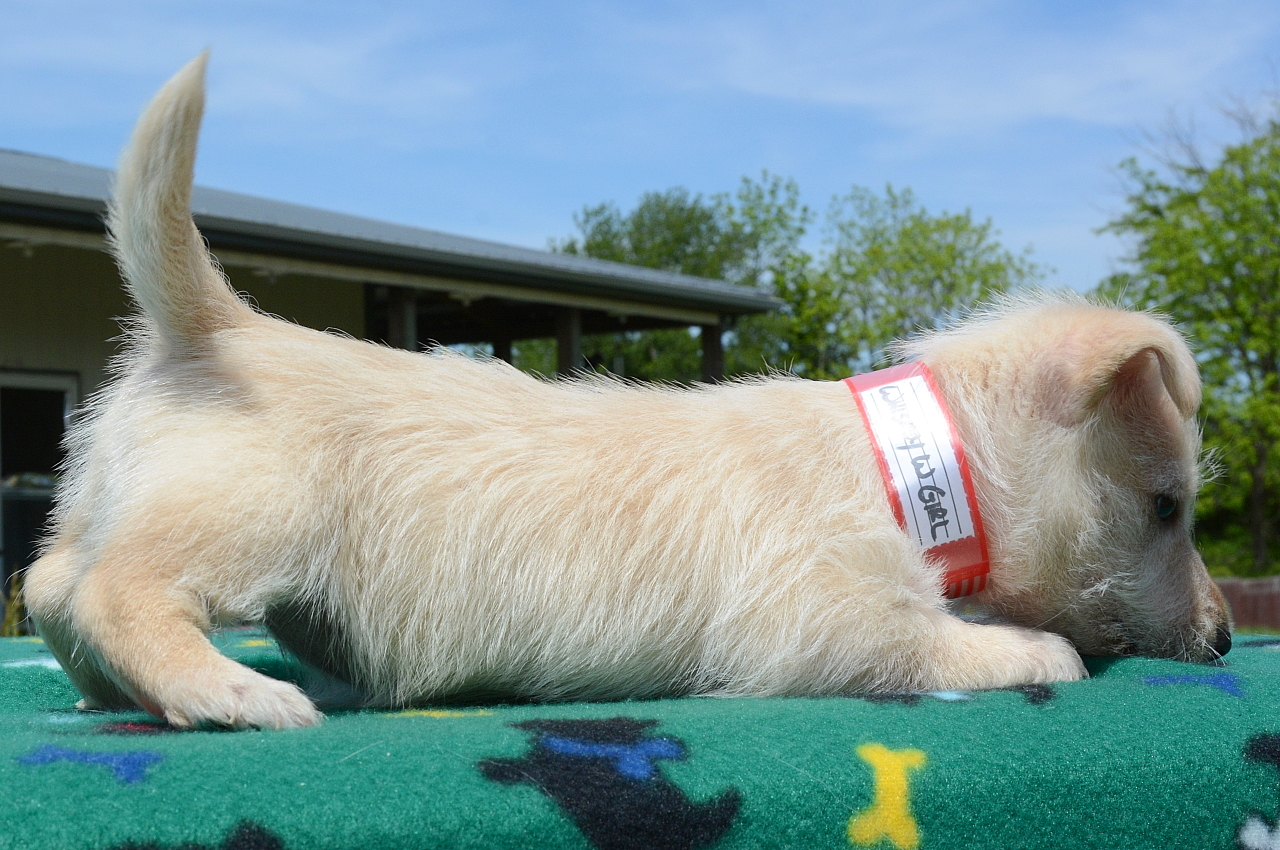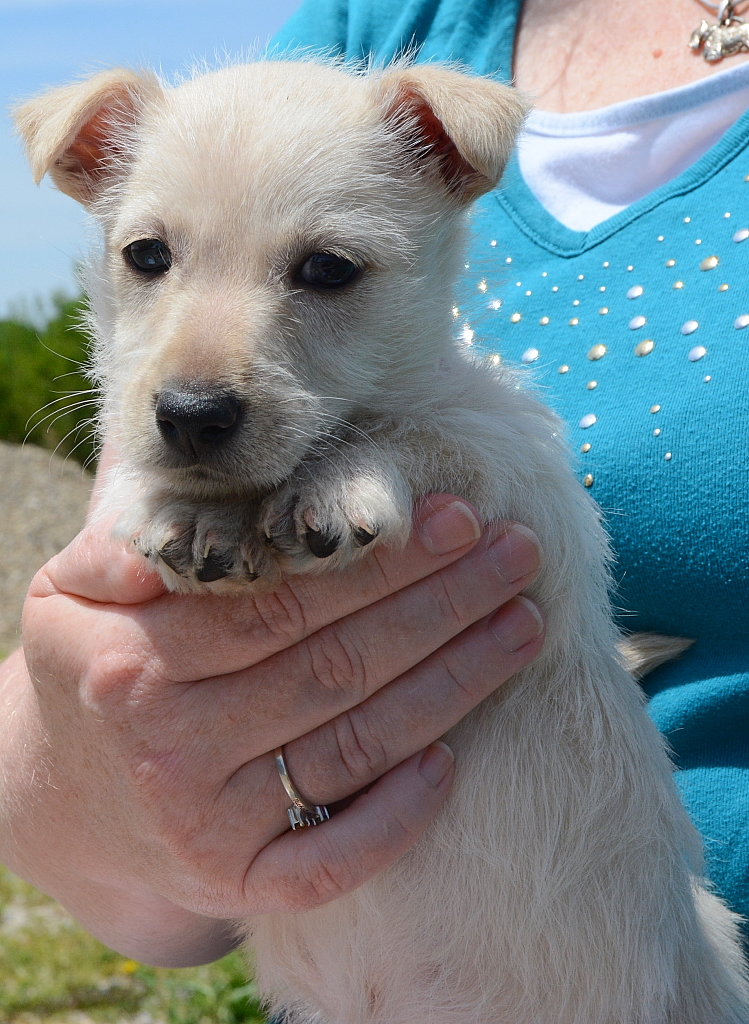 The Black Girl
She's 99.5% black. She has a wheaten star on he chest and some very faint brindle on some of her paws.
It's so faint that you may not have even noticed it had I not mentioned it.
She's playful and happy.....almost alpha? I'm thinking one of the boys is the alpha but this girl won't take any of his sass.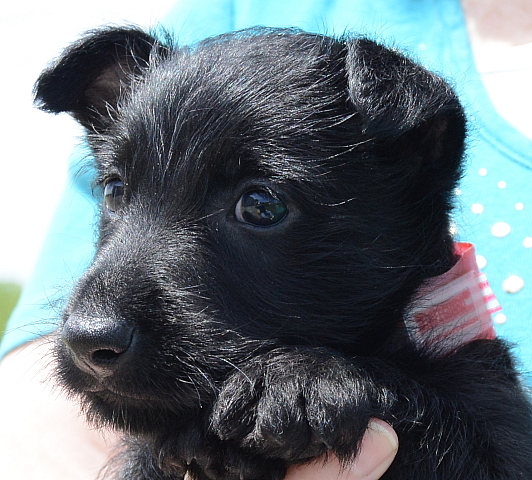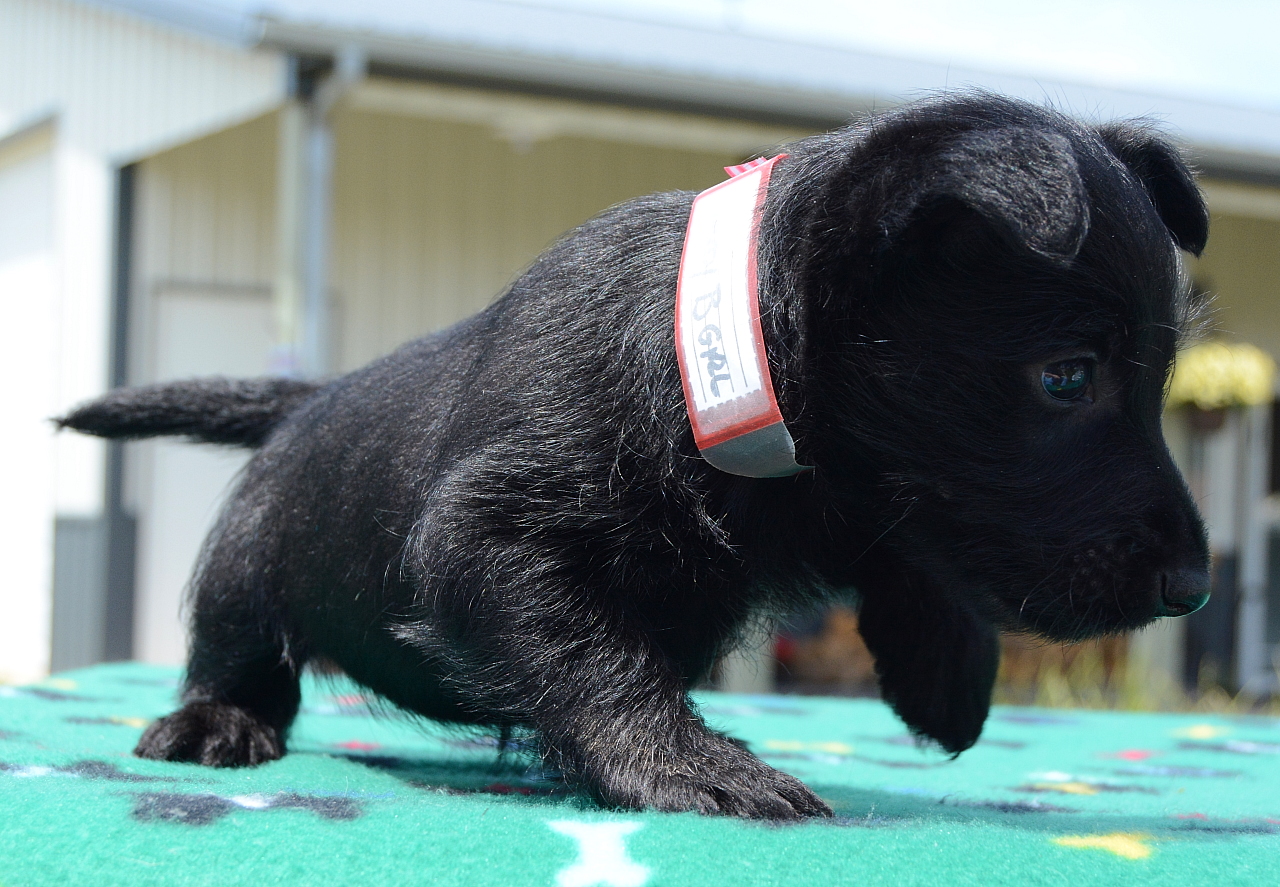 In the picture below you can see the wheaten hairs on her chest..not too many, and check out her front and back paws....just slightly different colors can be seen, that is faint brindle.
Her coat is a black as coal....only small brindle spots on her paws and that small area on her chest keep her from being totally black.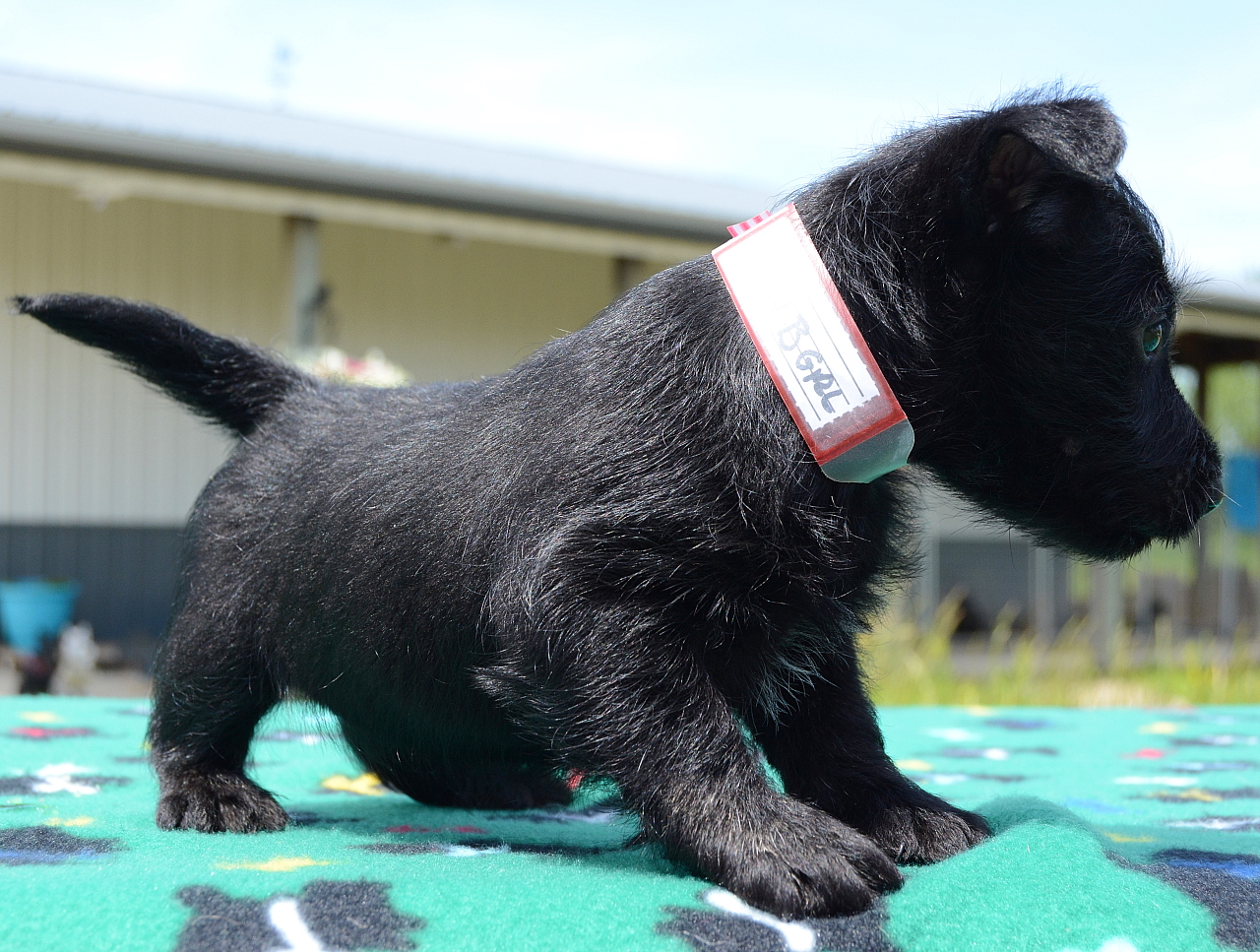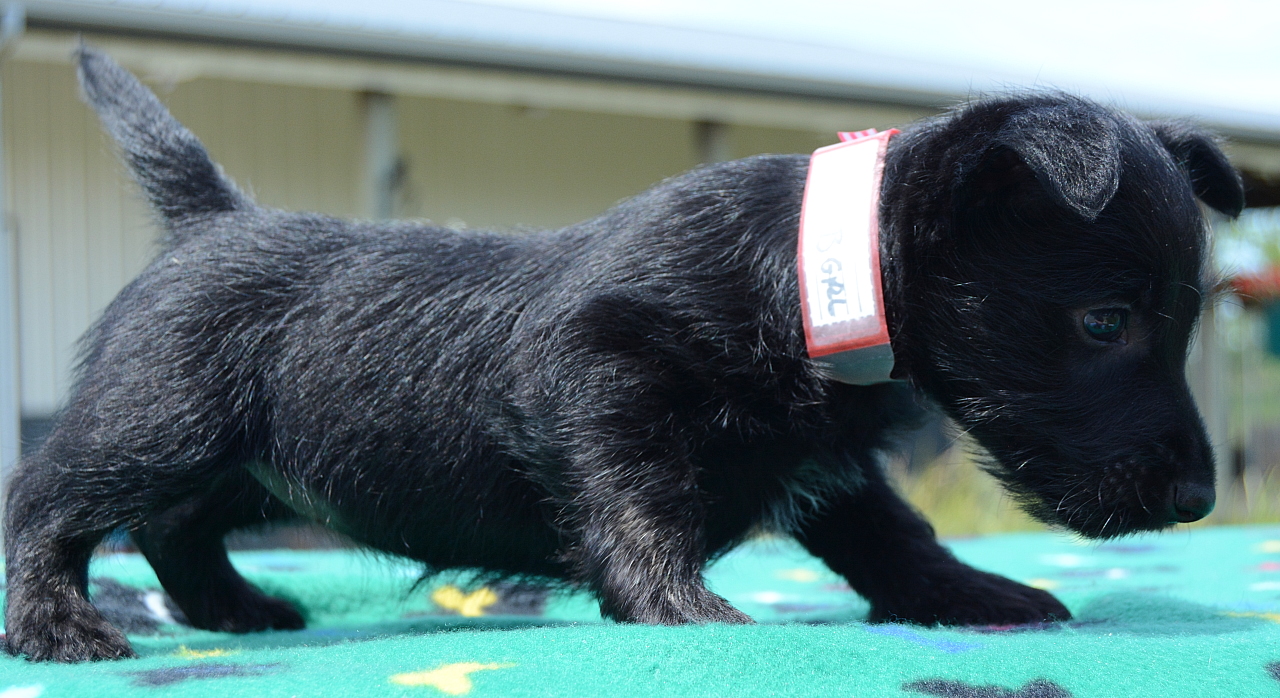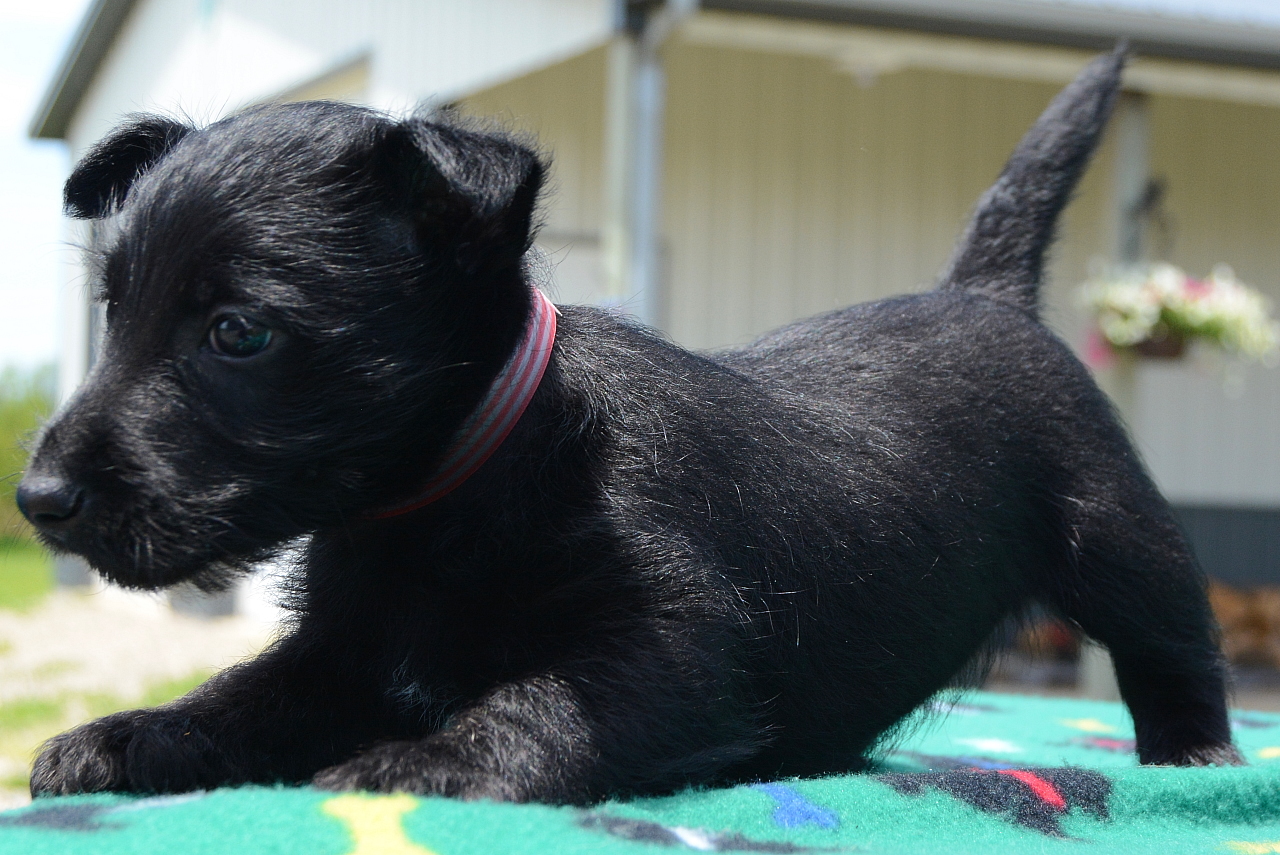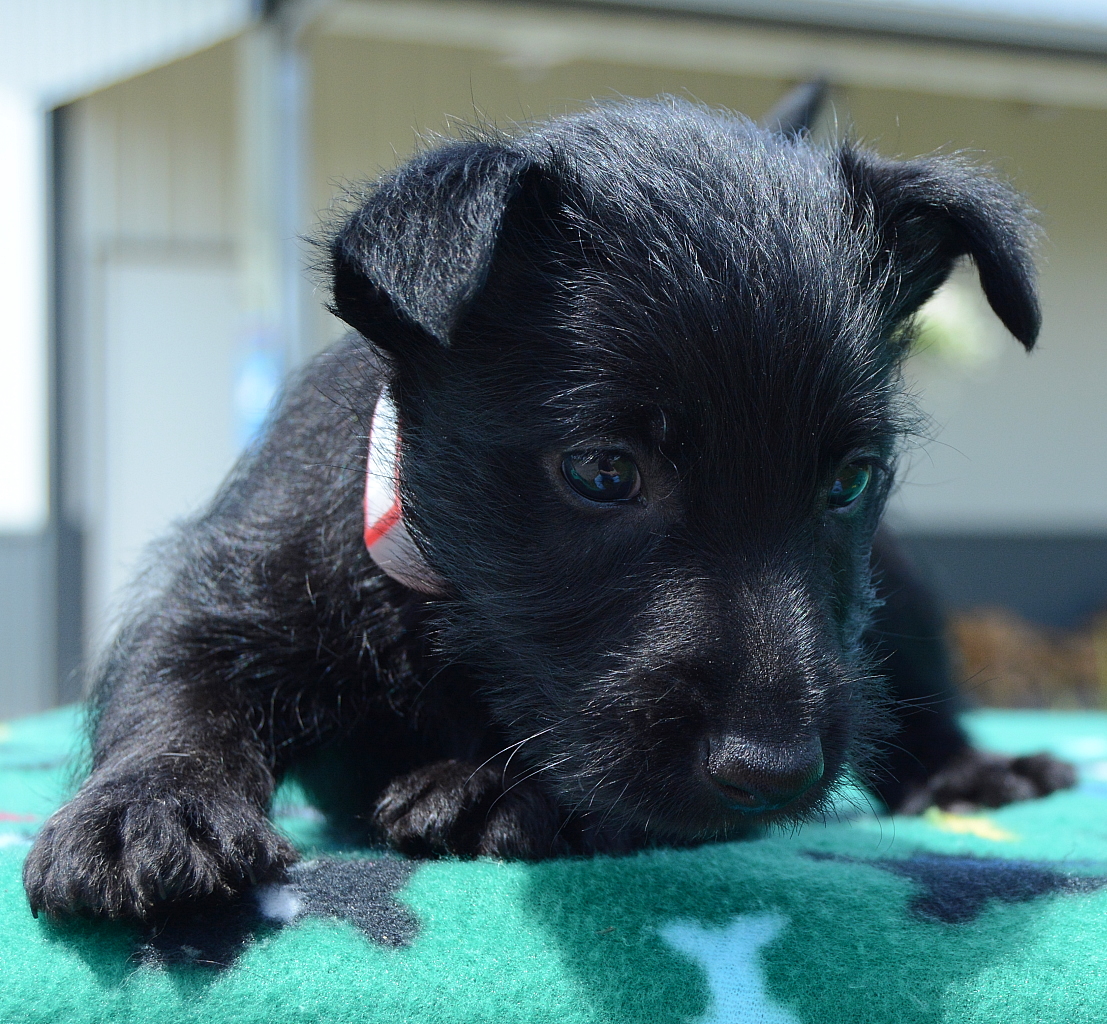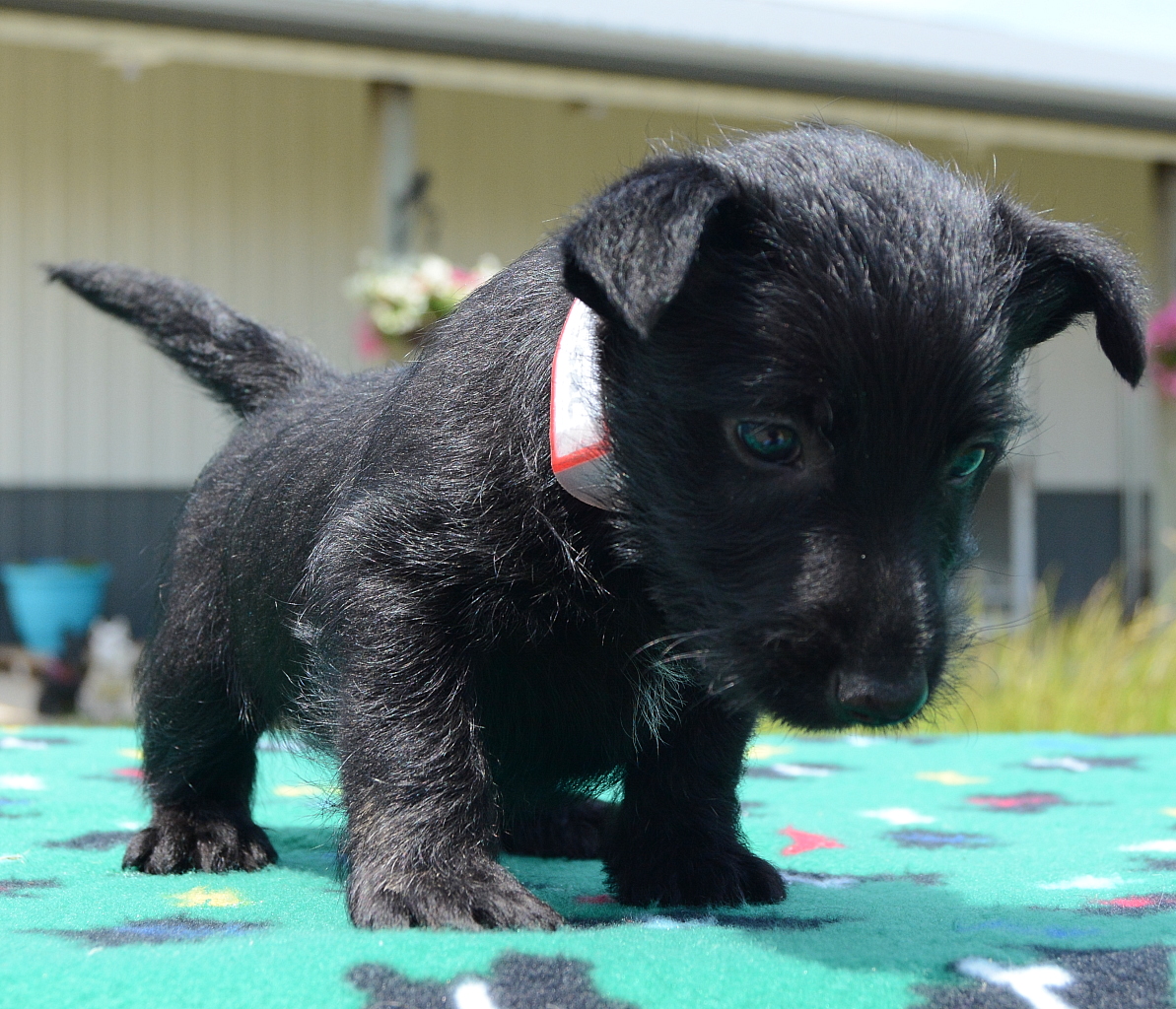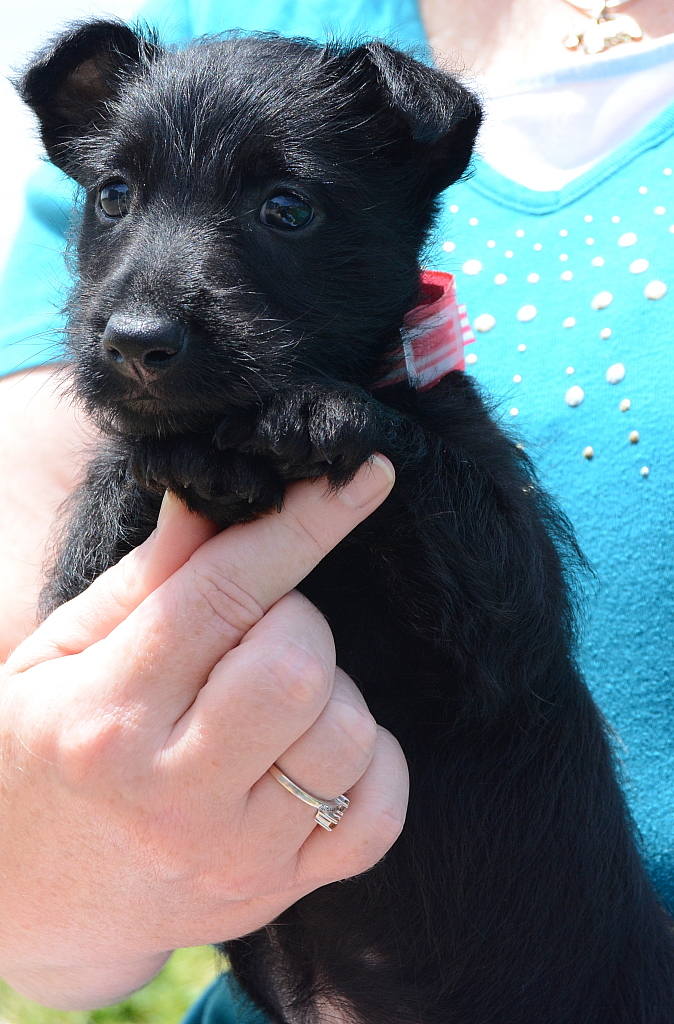 The Lads
Black Boy #1
He's the smallest of the pups in this litter. His ears have gone up but with pups this small they can always go back down again.
Ears can go up and down for 6 months to a year before they go up and stay up so never let ears be the deciding factor when you choose.
This guy is the most reserved pup in this litter. He's usually unsure about new surroundings until one of his siblings lets him know the coast is clear then he plays just as hard as any of them.
When he is confident he is a very happy boy.
He has a few wheaten hairs on his chest (10 maybe?) but he is coal black everywhere else.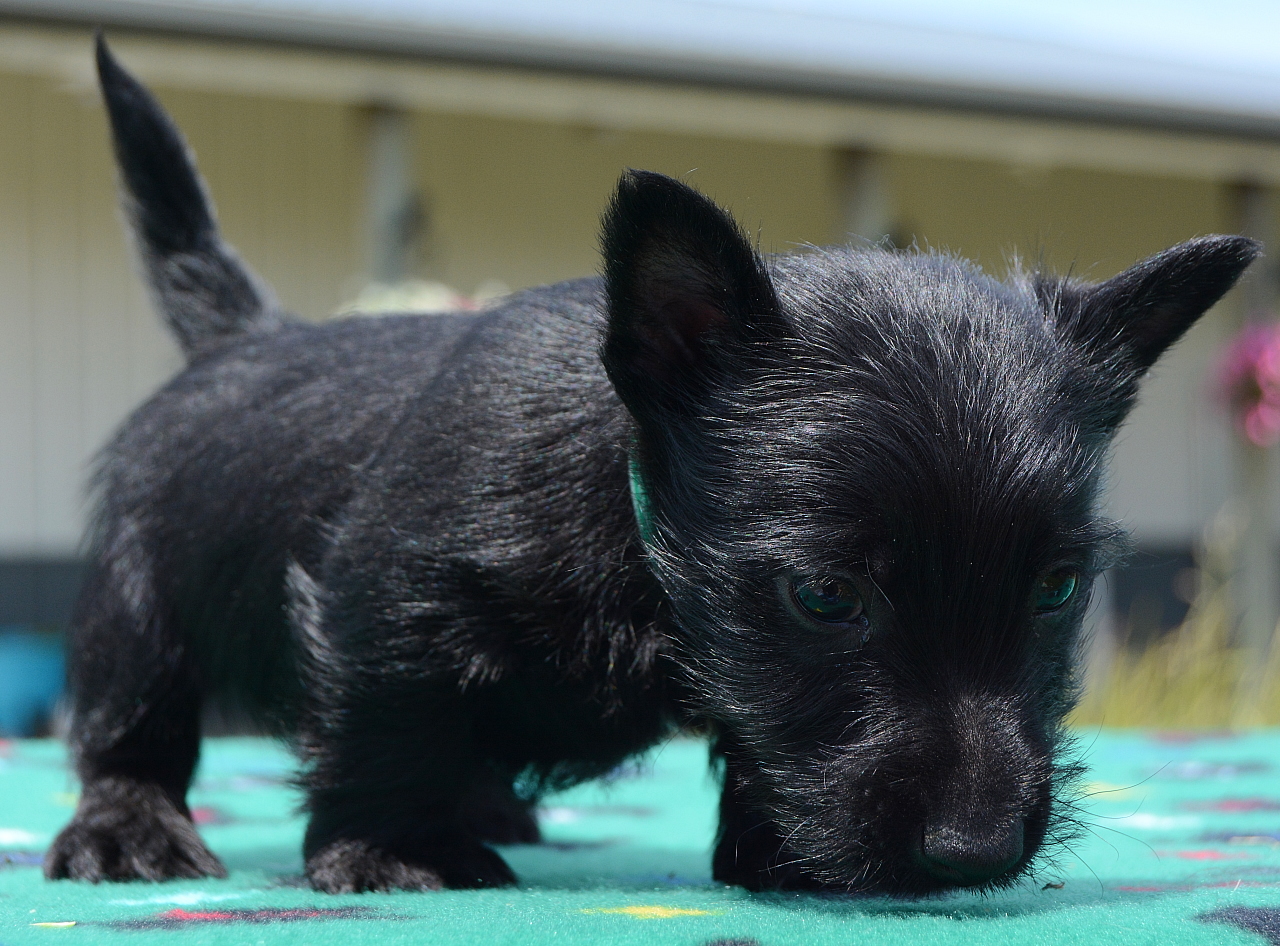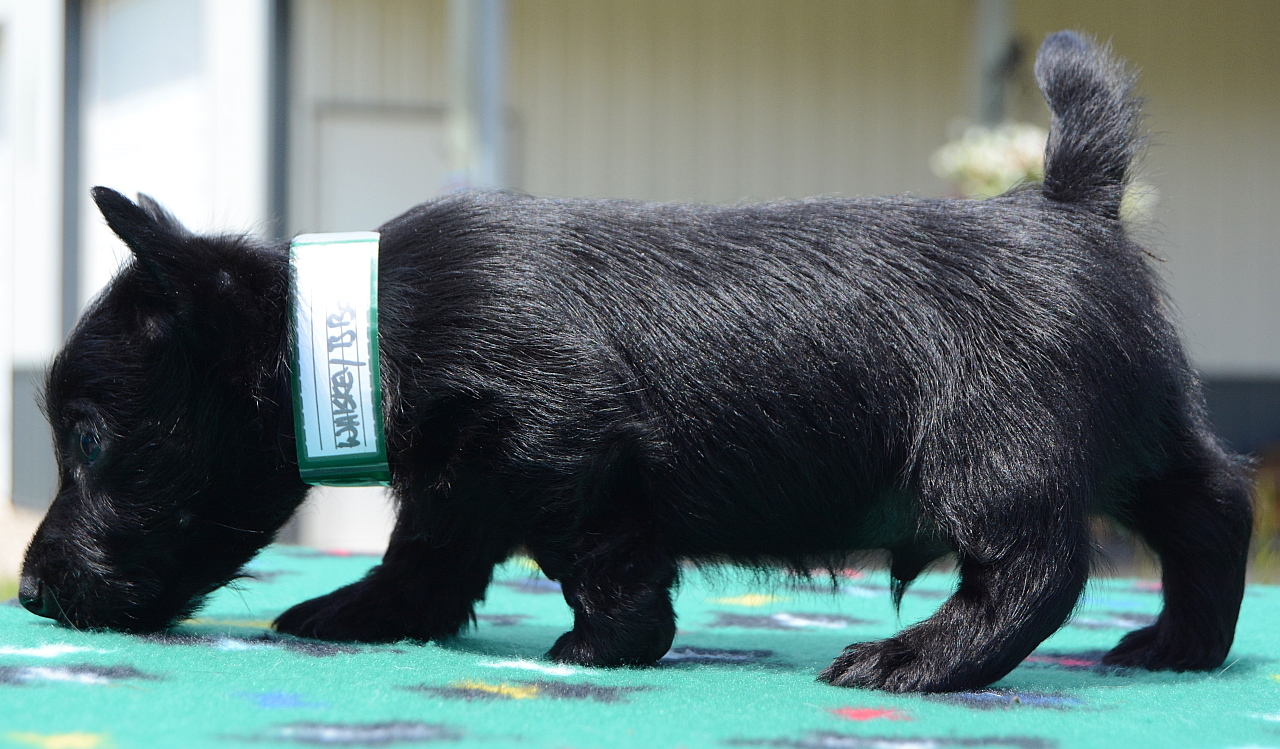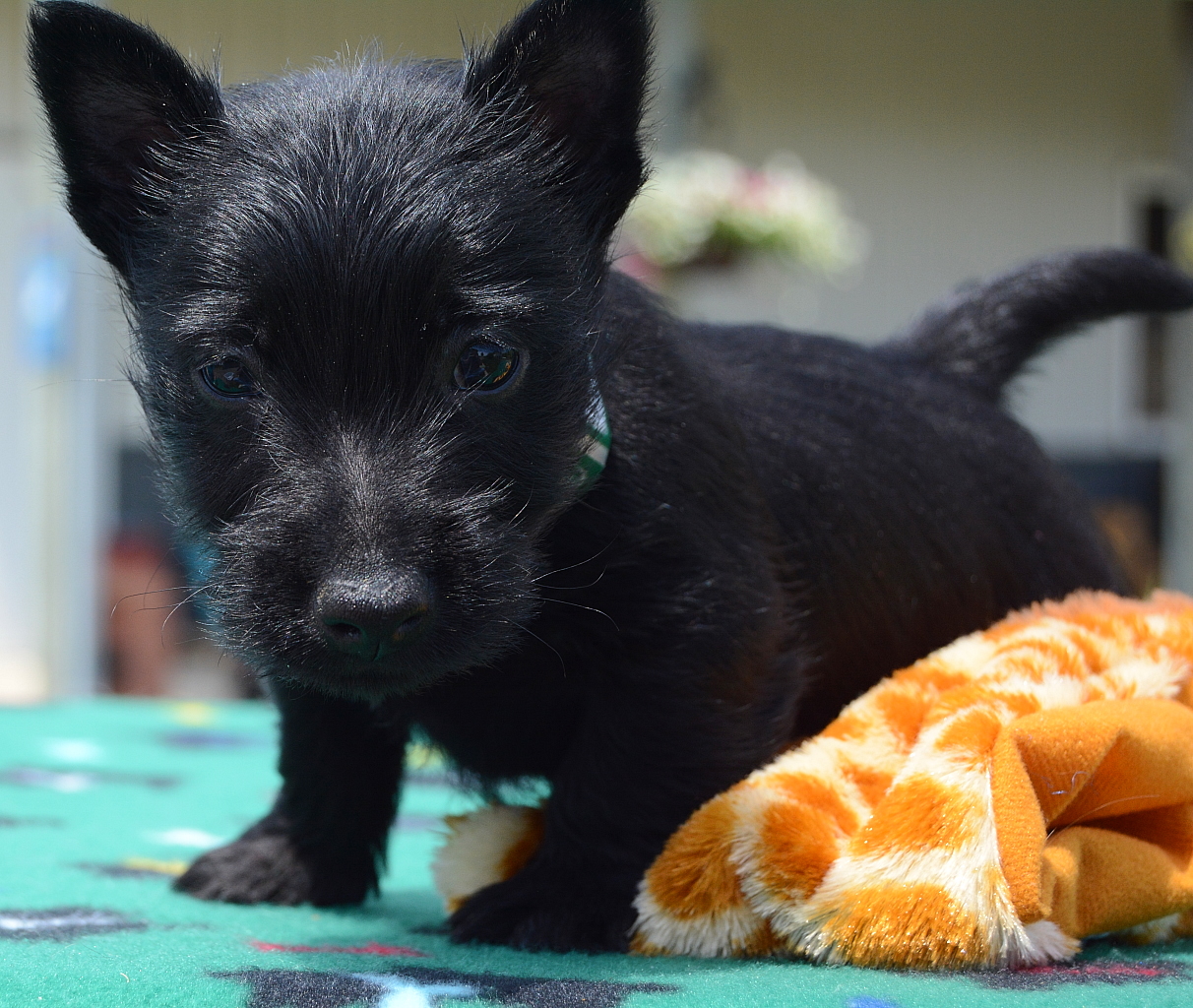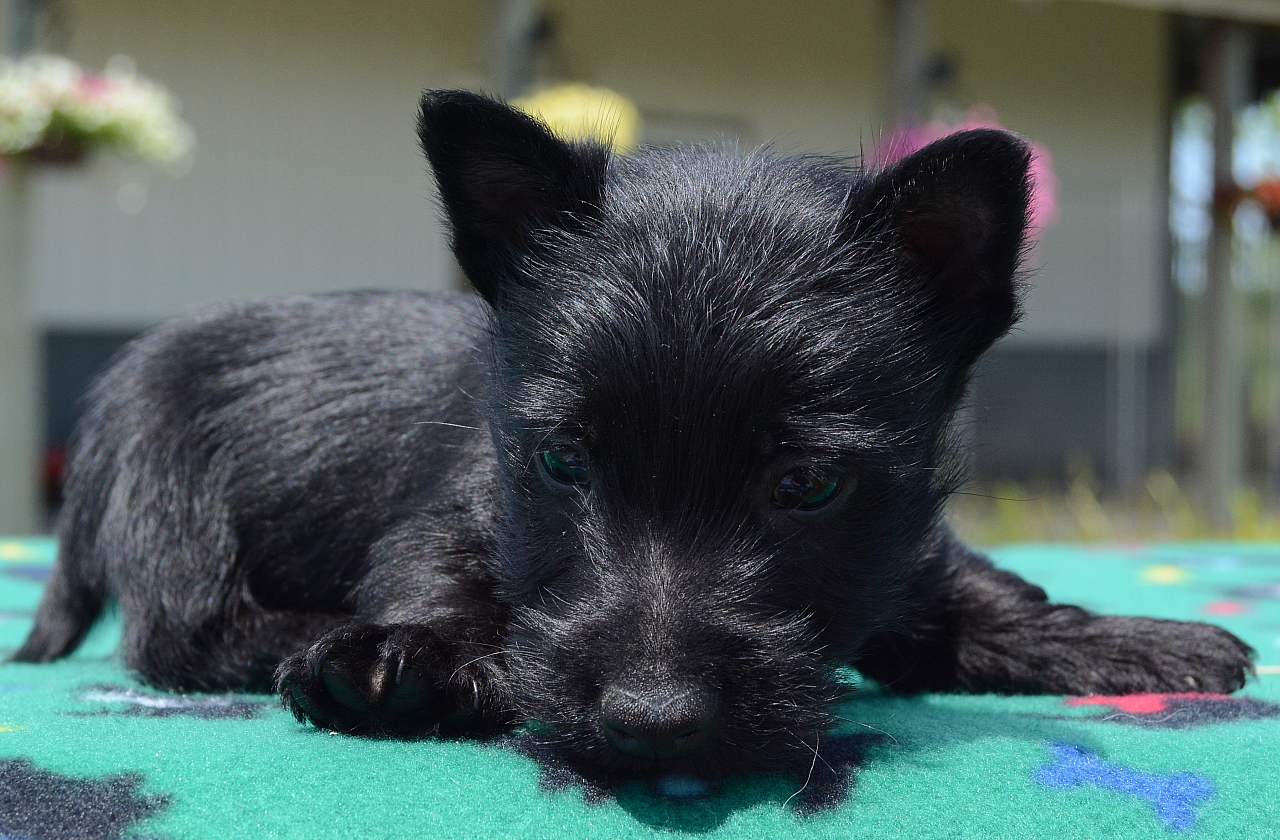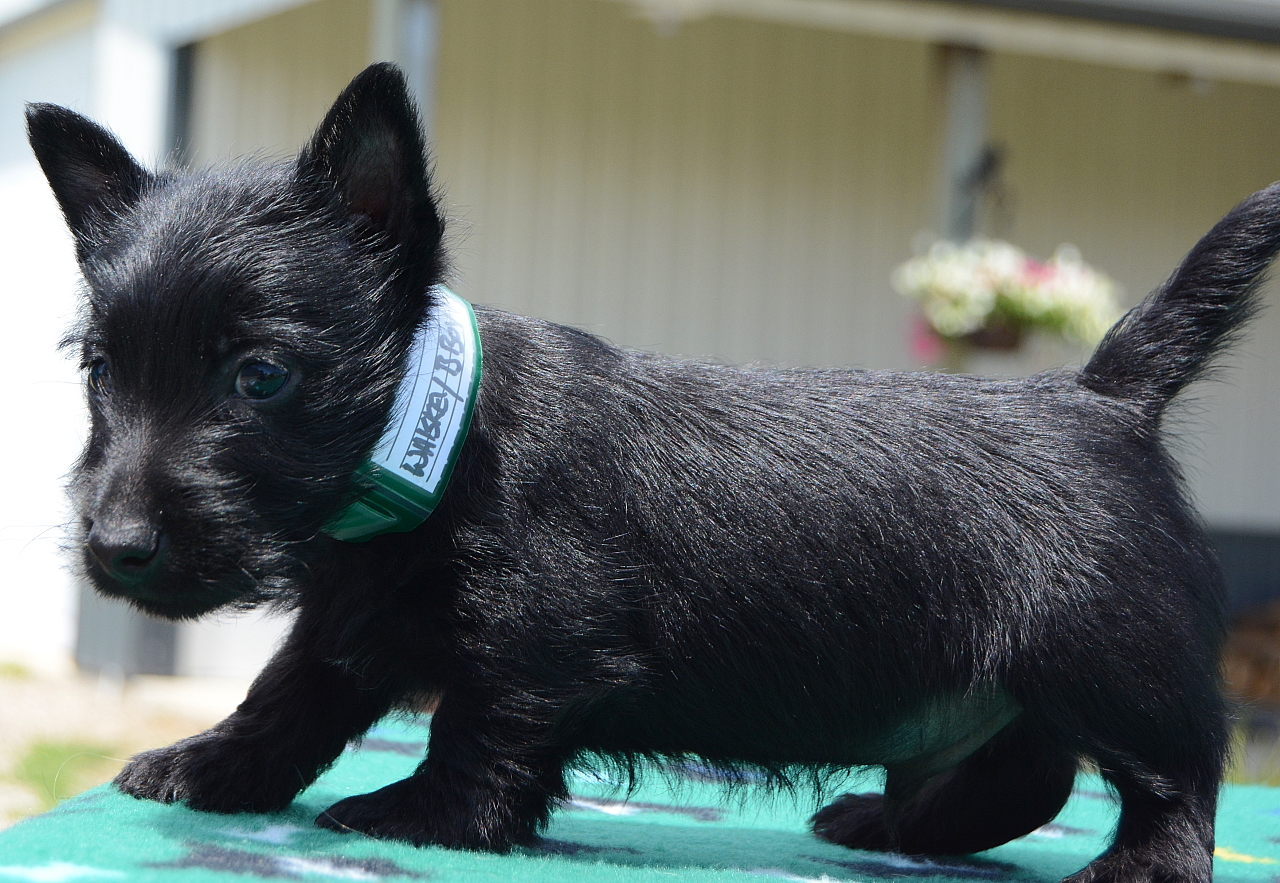 Black Boy #2
He's a very happy middle of the road personality.
Meaning that he isn't too rambunctious but not too stand offish either....he's jussst right!
He seems happy to play with me or to just entertain himself if I'm busy.
He's as black as they come.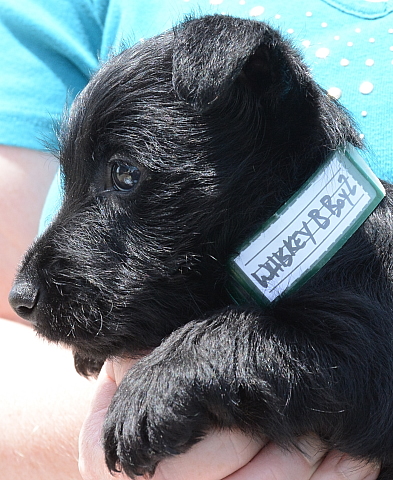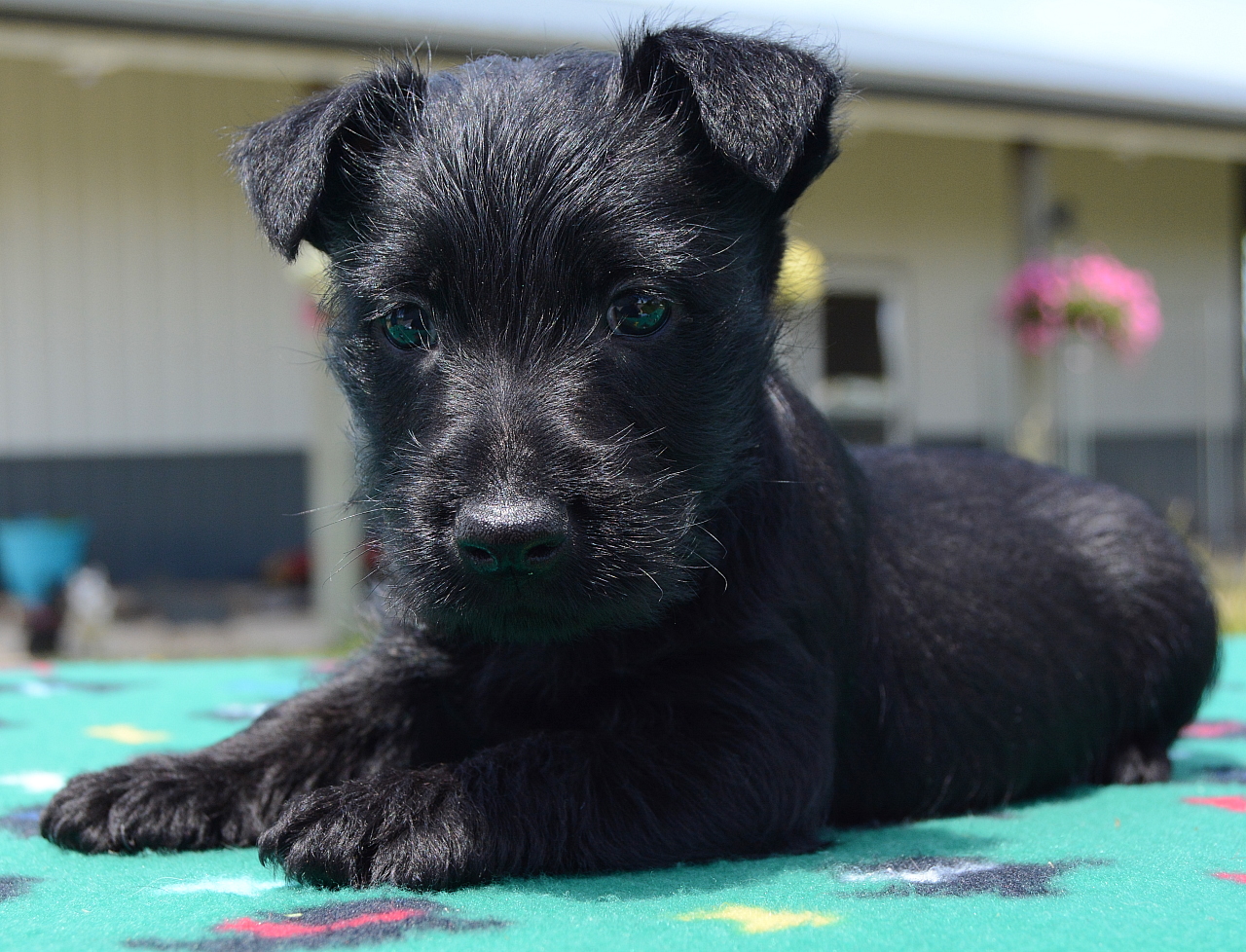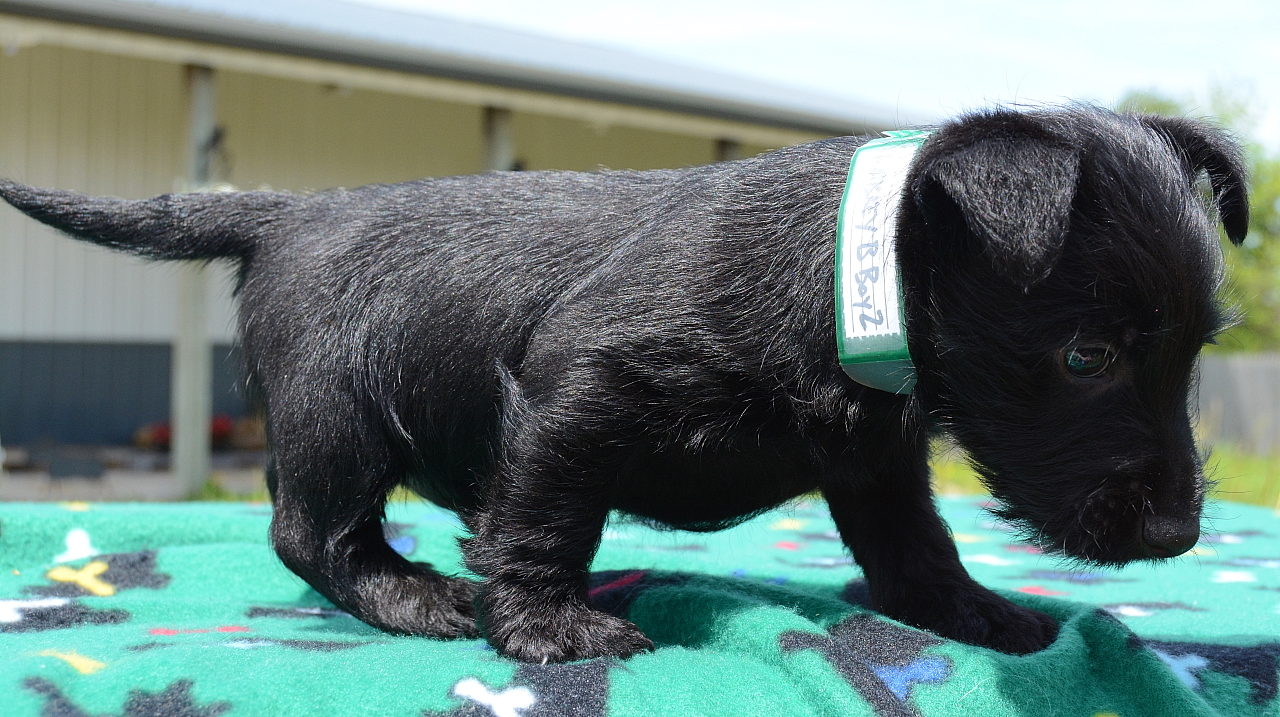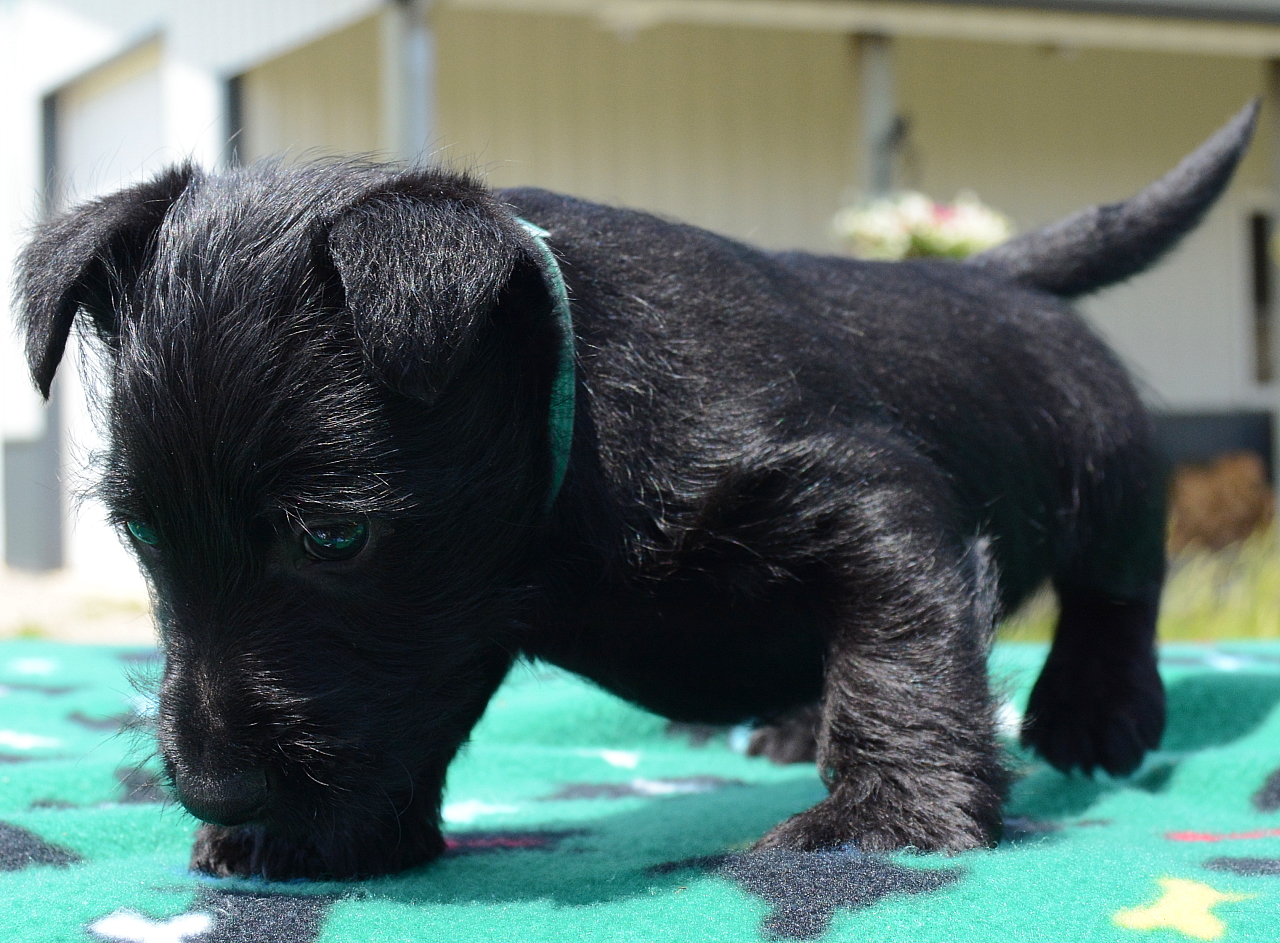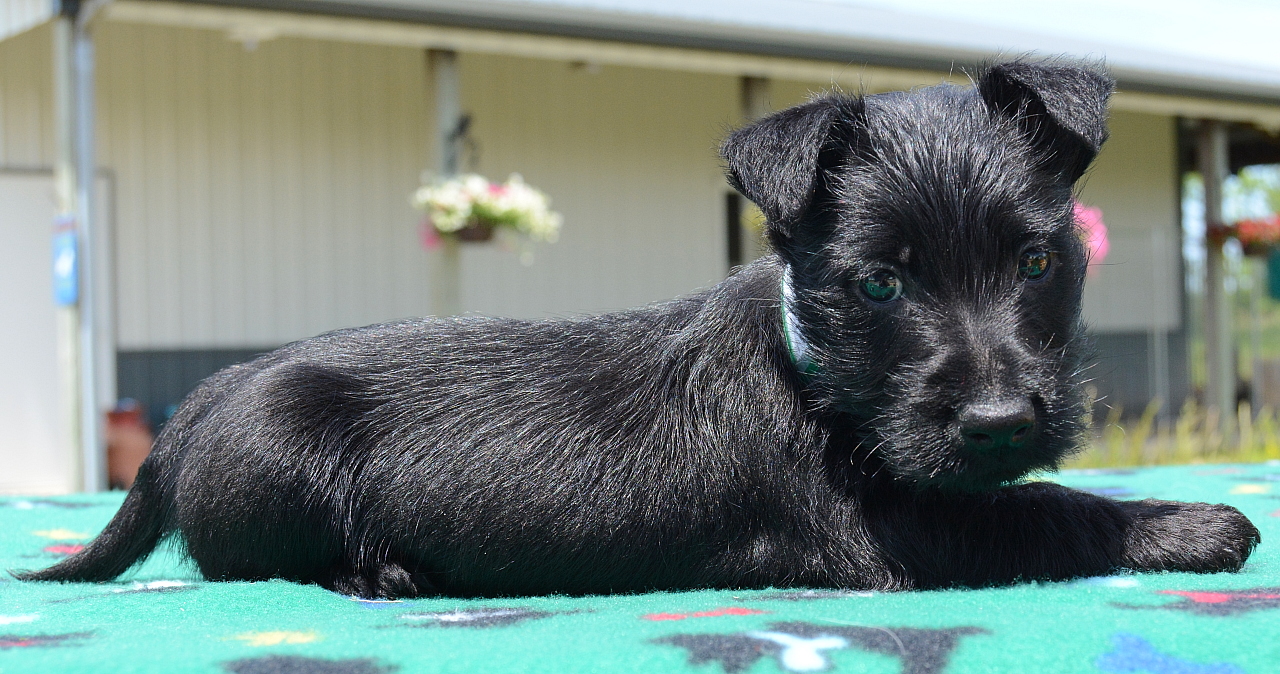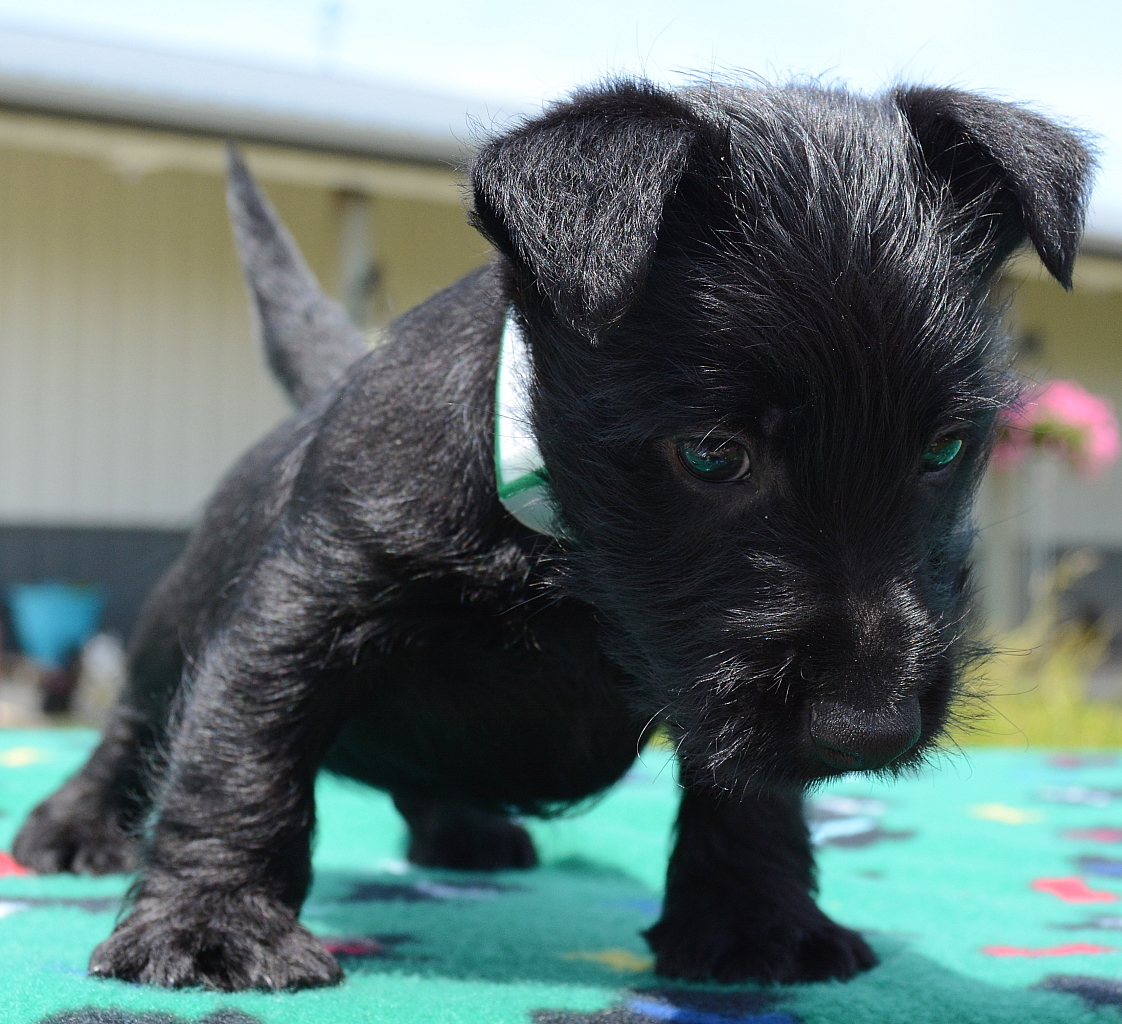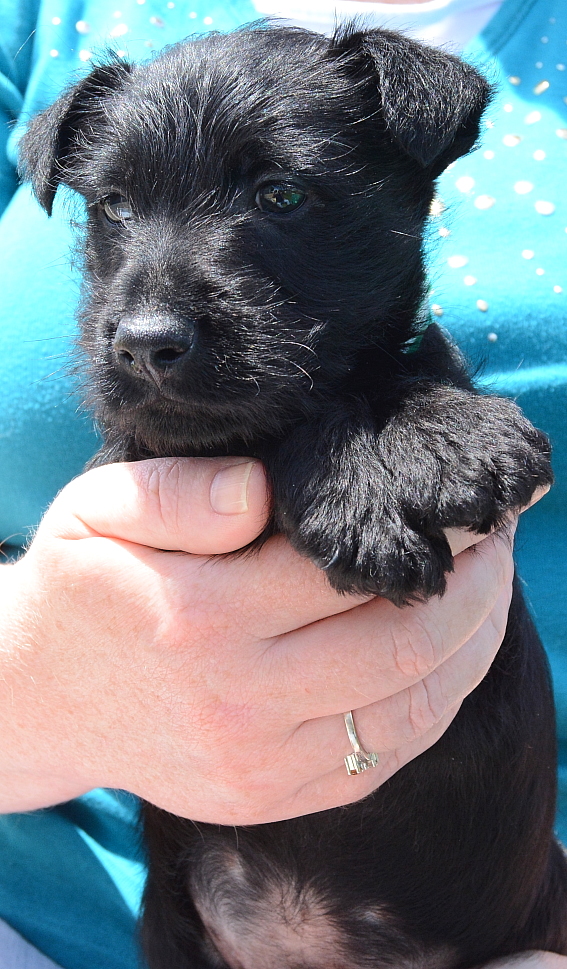 Black Boy #3
We're thinking he's the alpha pup.
He's full of energy but he's also chunky, he was voted most likely to fall asleep in the food bowl (by me!)
Would do great in a home with 10 year old kids....maybe not so mush in a home with toddlers or babies.
Very happy, very playful, very black.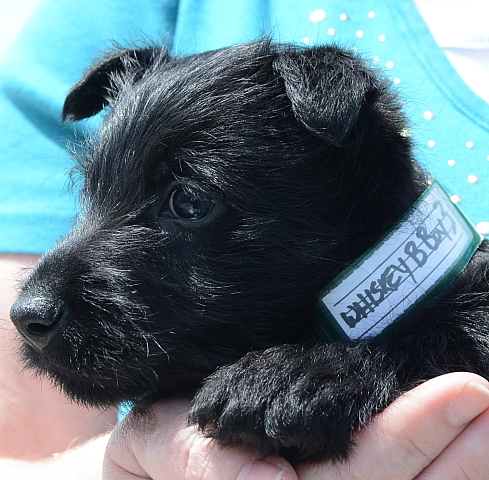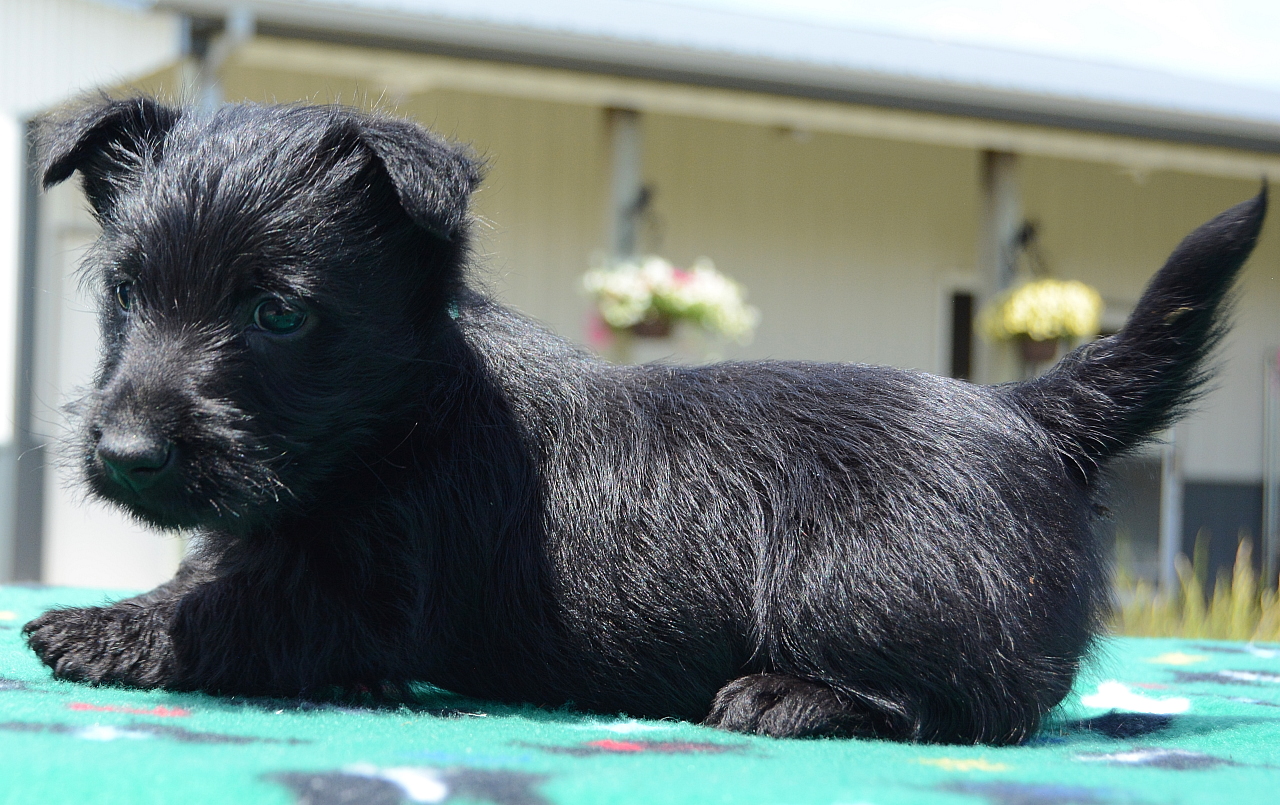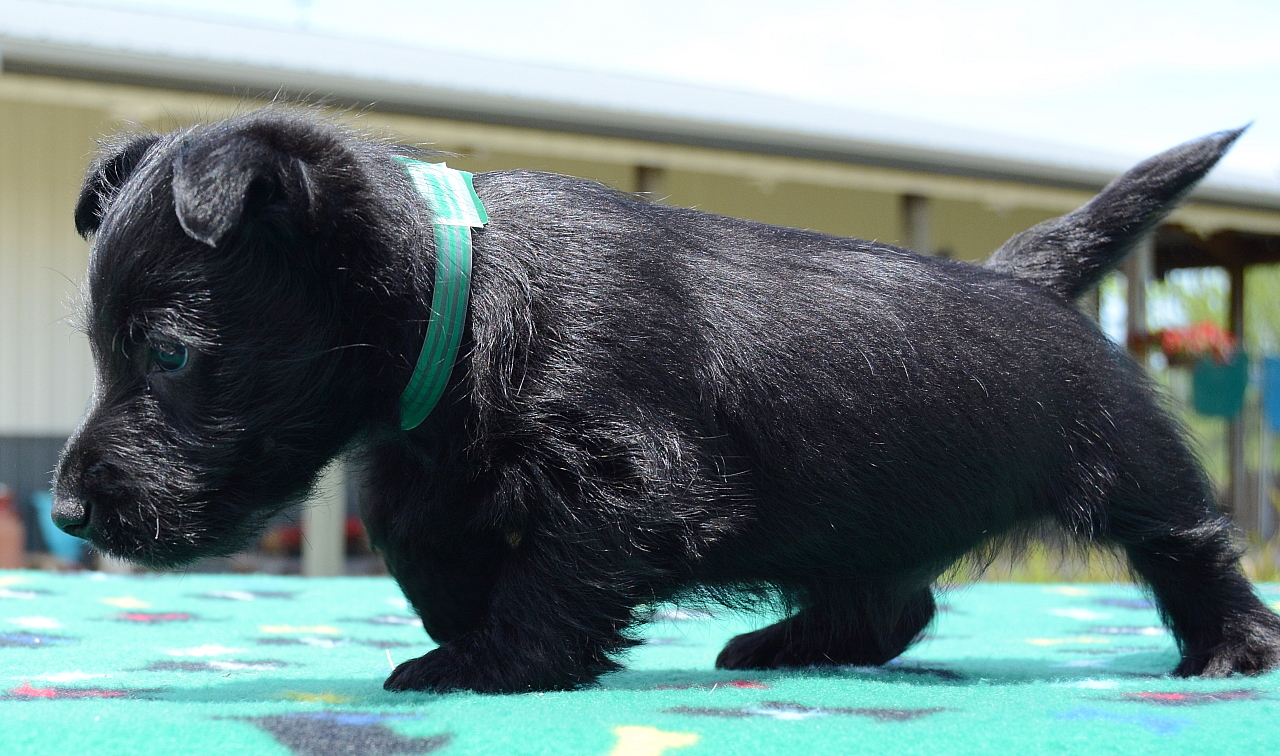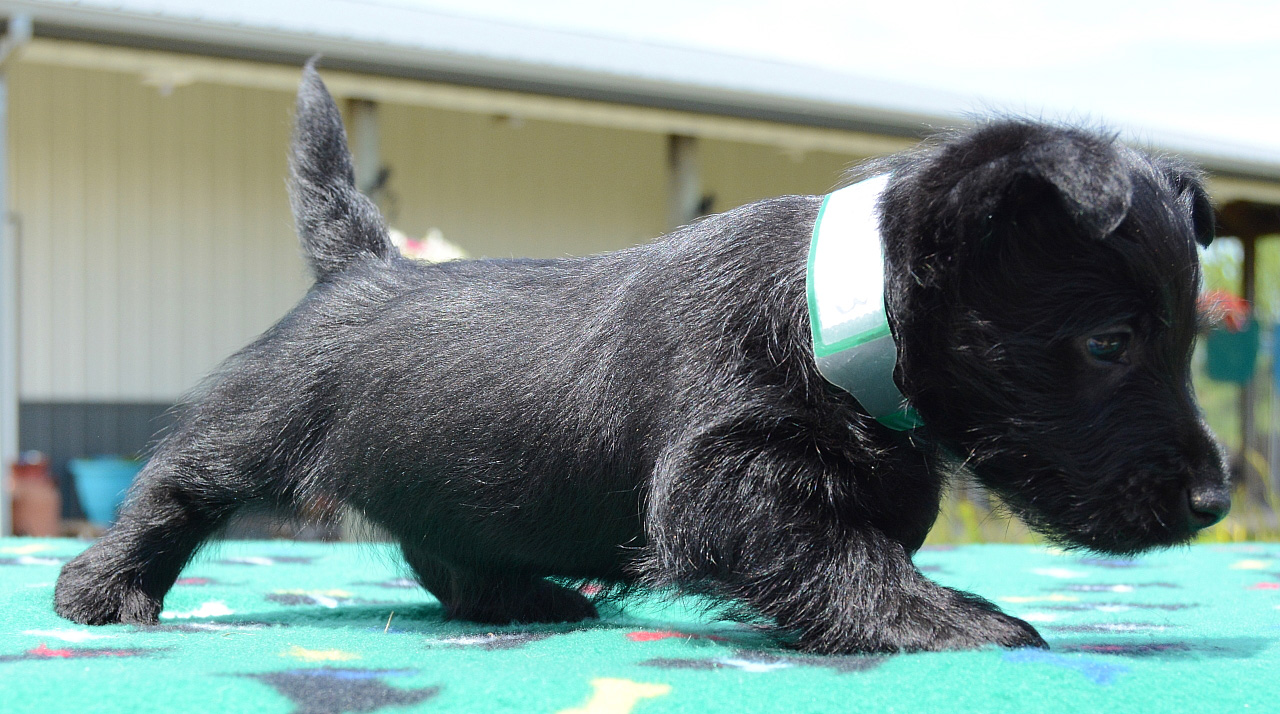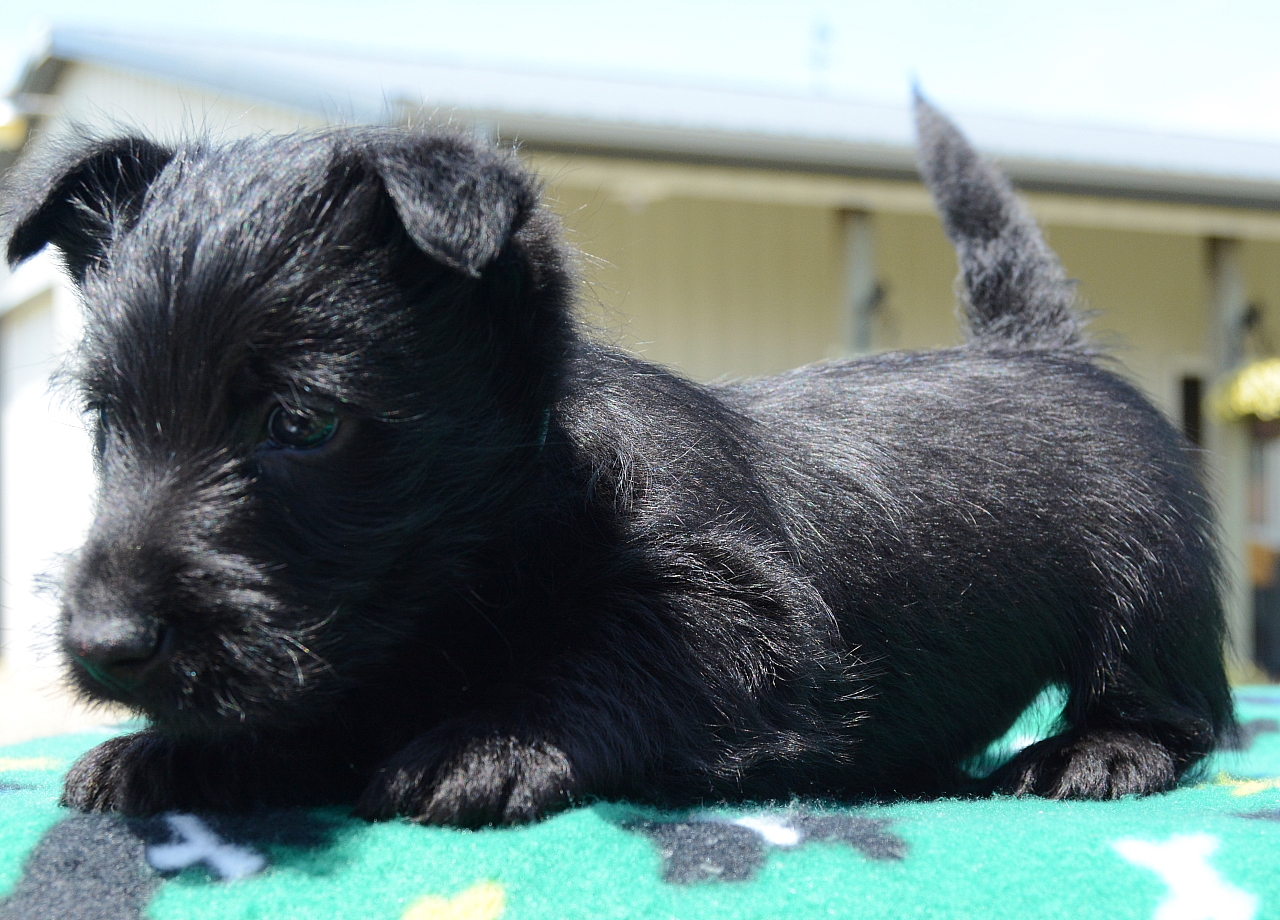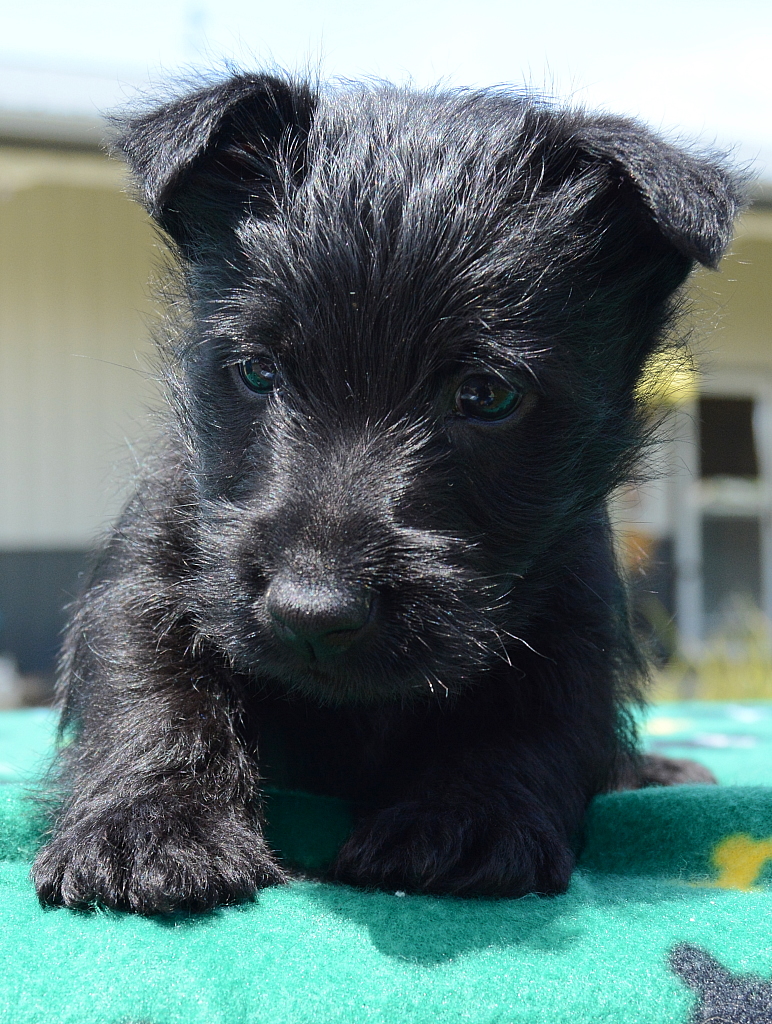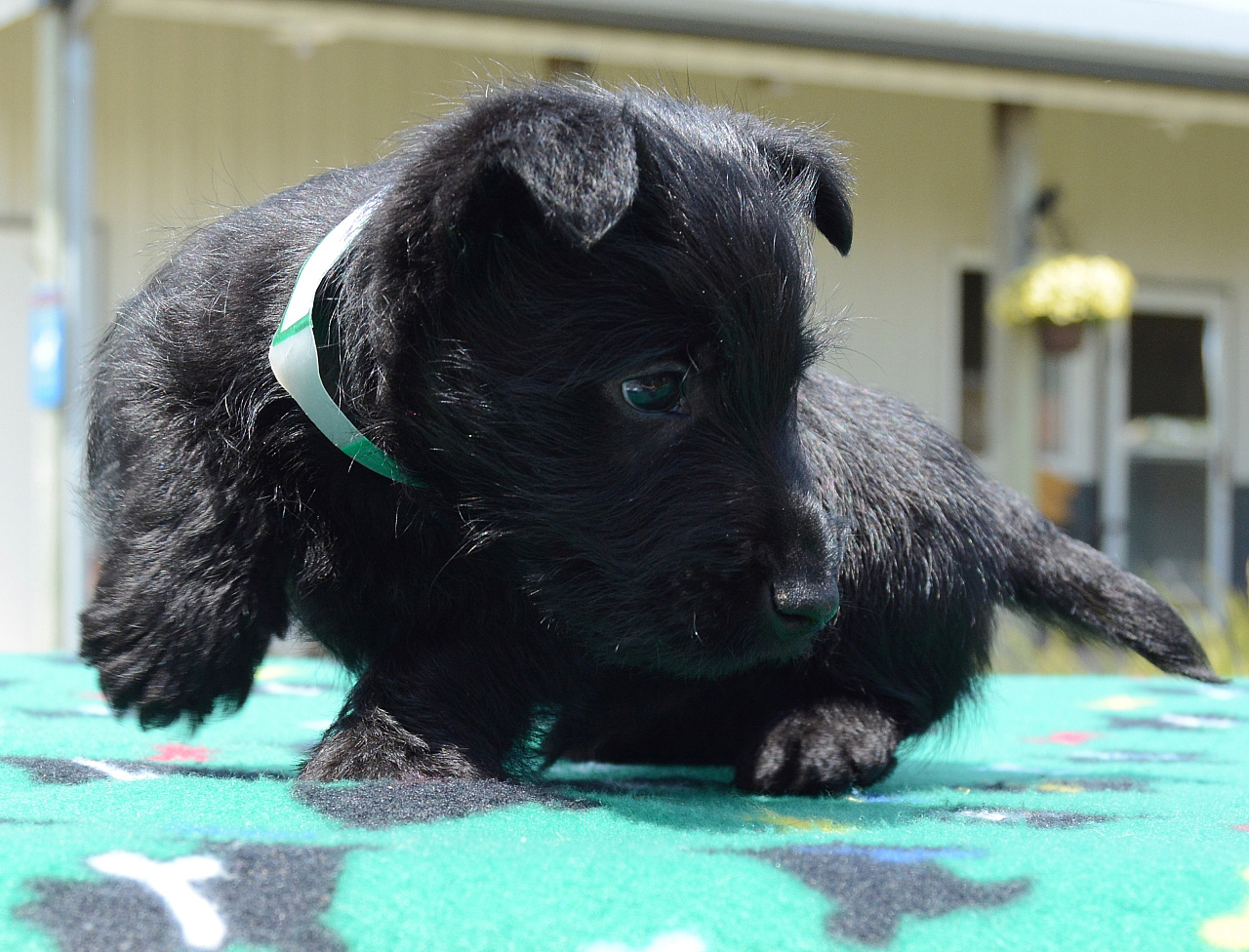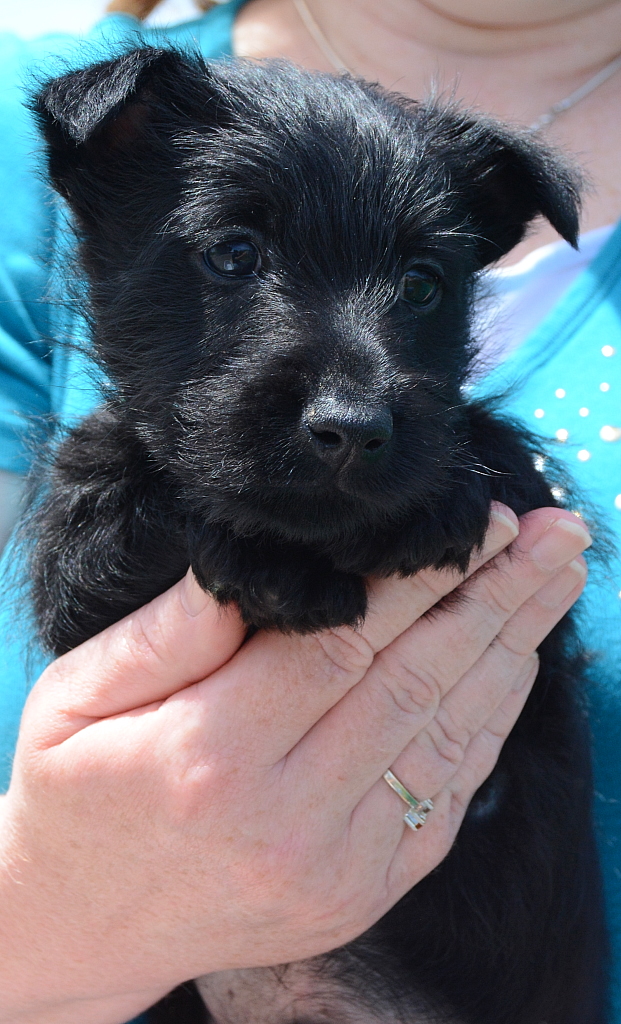 Please check us out on Facebook for some BONUS pictures of these puppies!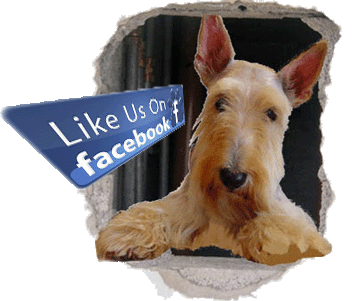 Please check back in about 3 weeks for a final update.