Matilda and Yankee's March 27th, 2021 litter
Newest pictures are at the top of the page, the further down you look, the younger the pups.
-------------------------------------------------------------
05-14-2021
WARNING BIG UPDATE, PLEASE LET ALL PICTURES LOAD.
These pups have had their 1st vet check and inoculations, everyone is doing great and growing fast.
They are now 100% weaned.
Here are the new pictures.
Everyone has a new ID collar, this will remain with them until they go home.
The boys are in green, the girls are wearing yellow.
About color.
All these pups will be classified as black, the boys seems to be all black.
A couple of the girls have very faint brindle on a foot or a leg.
As you can see in the pictures, it's a challenge to see at all.
The Boys
Boy #1
He's the smallest pup in the litter, I almost called him the runt but he's really catching up fast to his siblings.
He's feisty and demands attention, all Scot!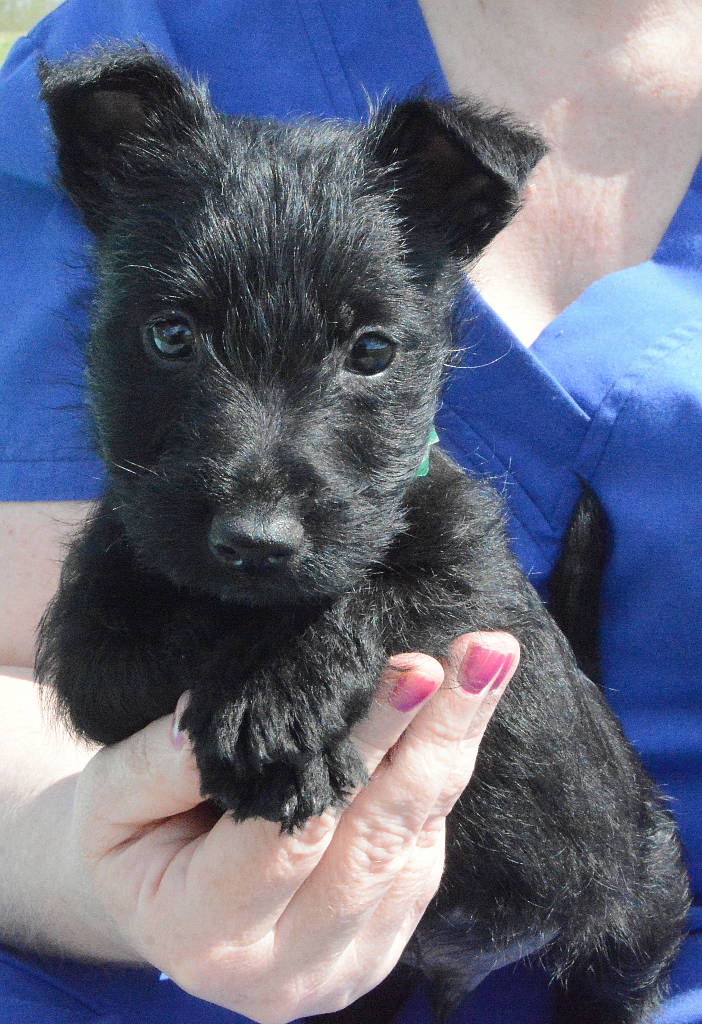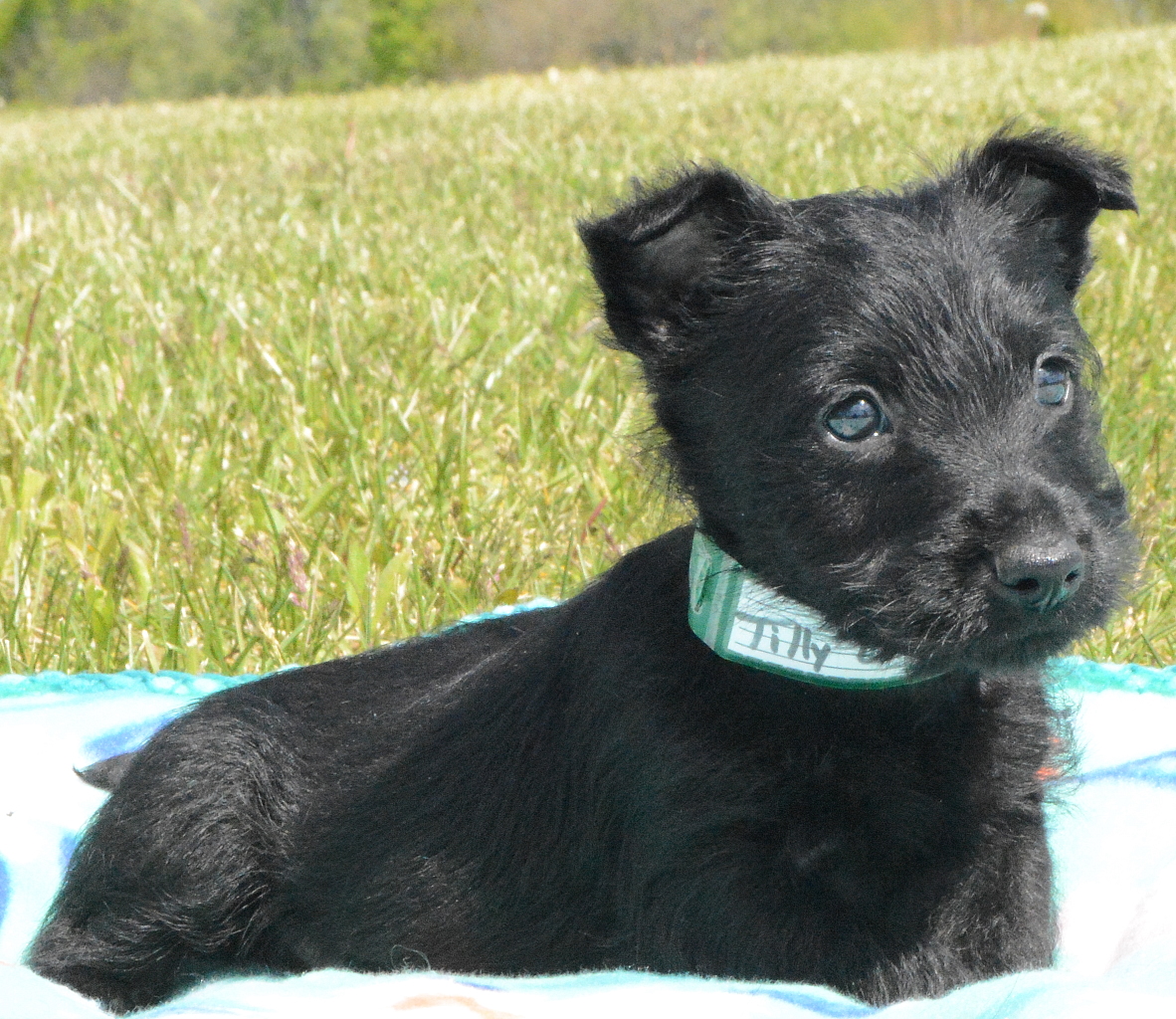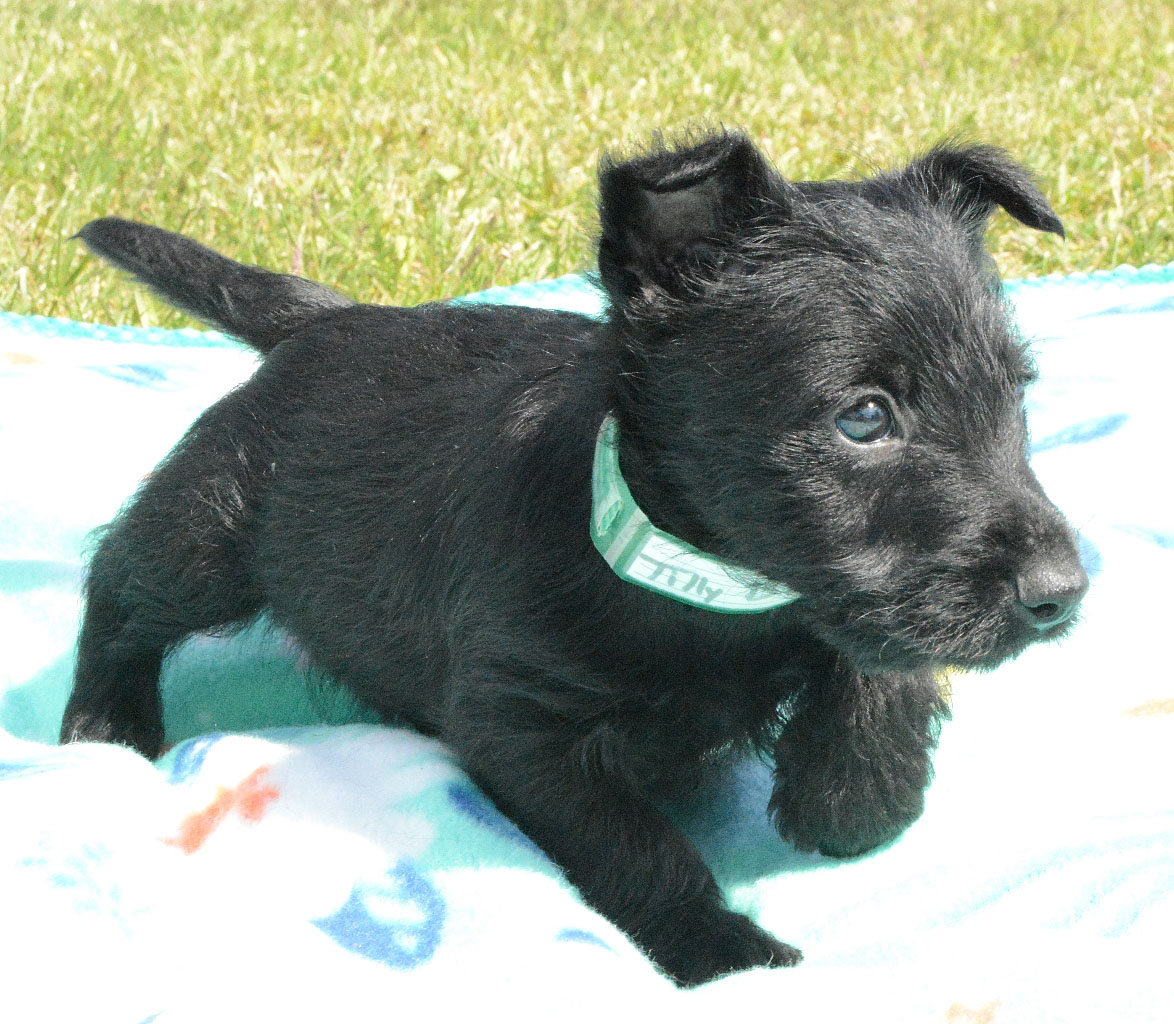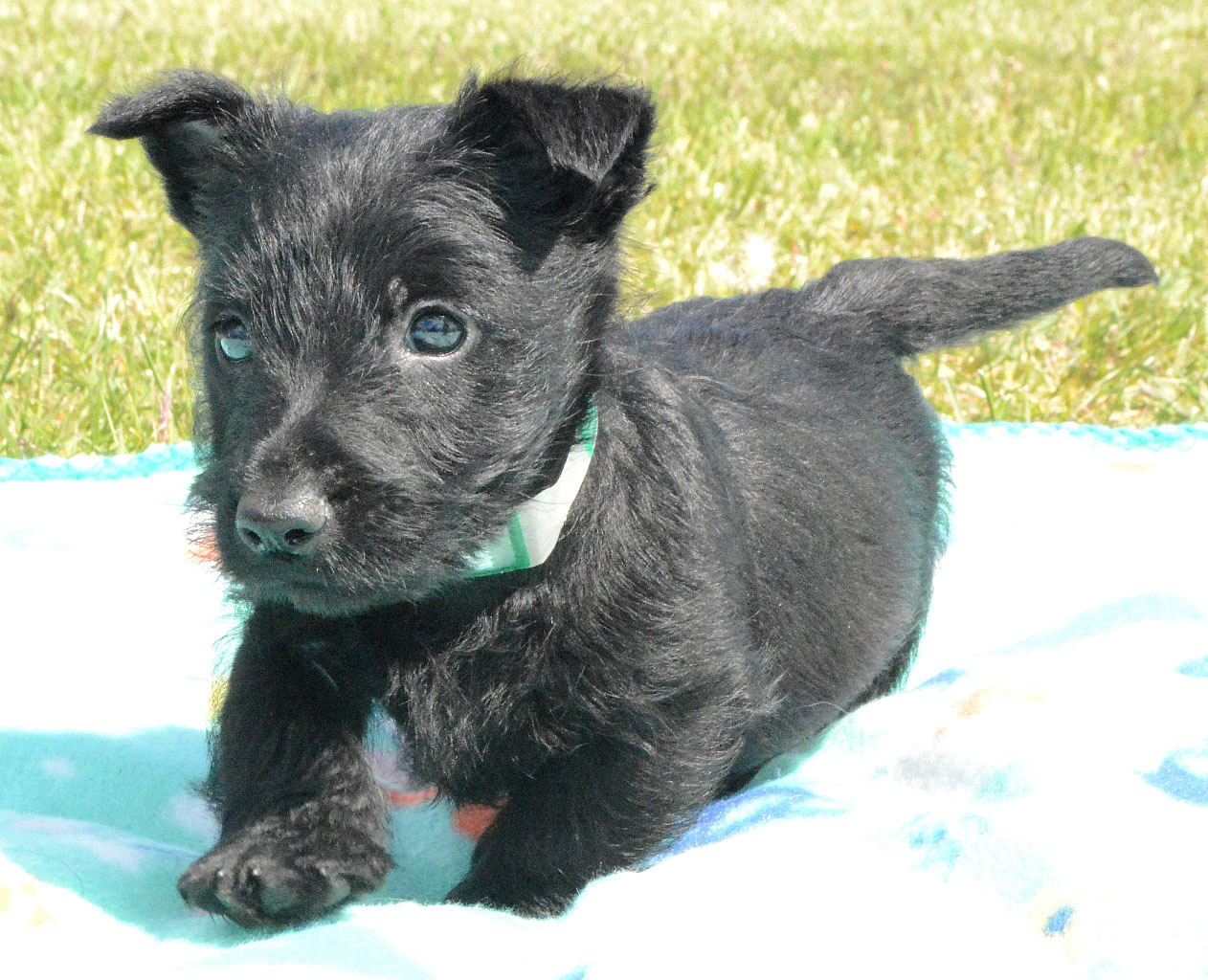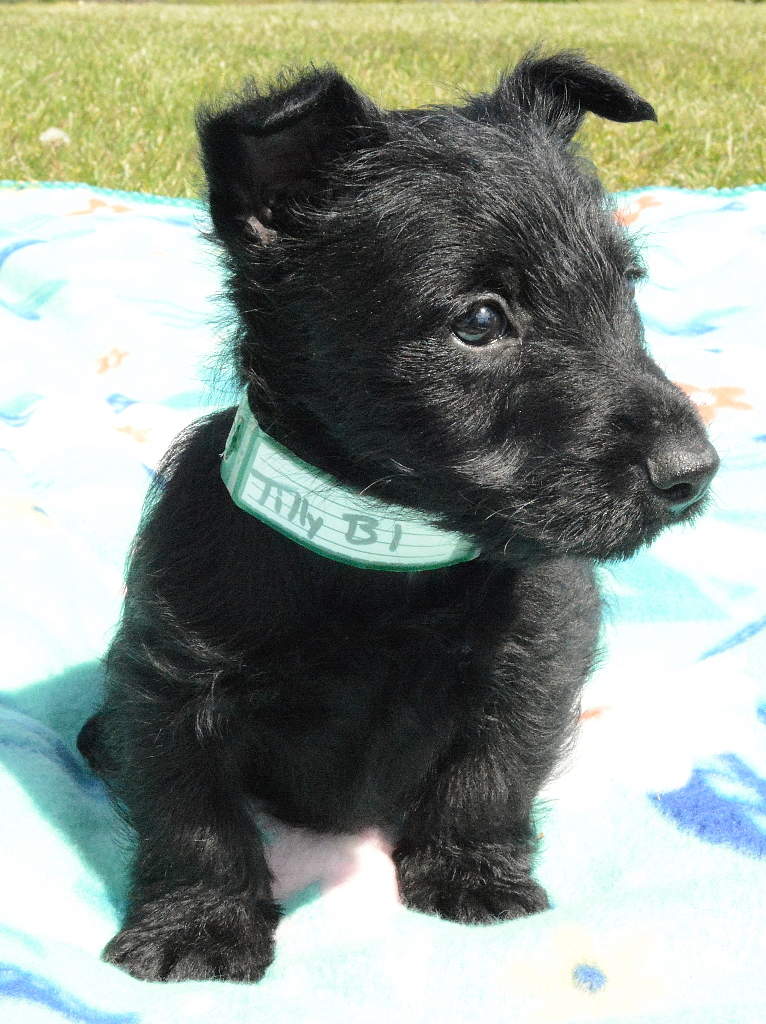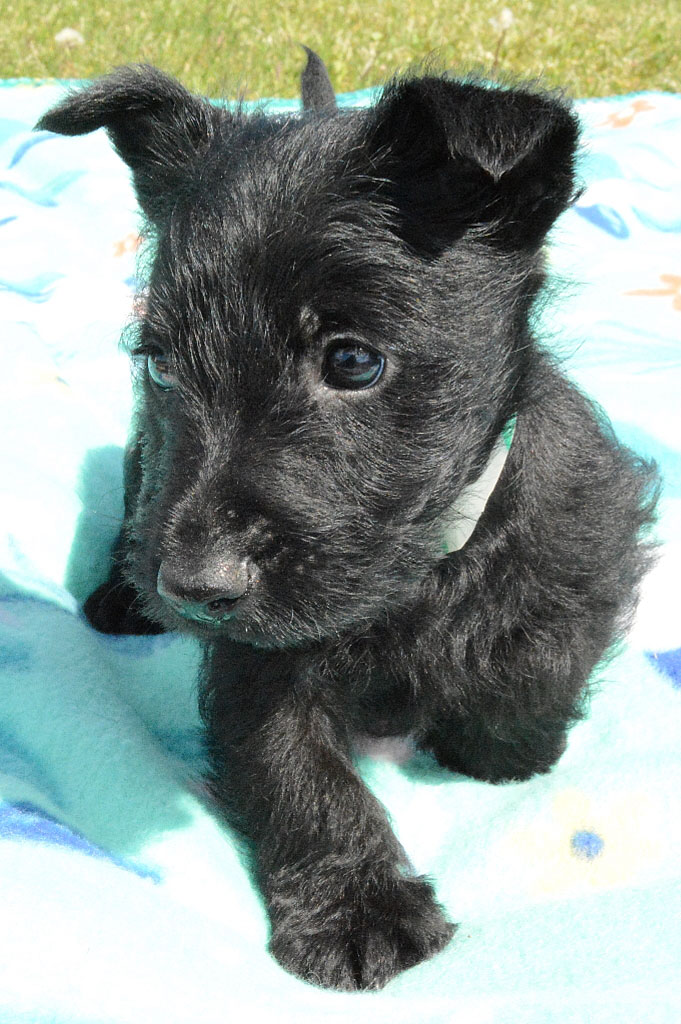 Boy #2
He's most interested in what you are doing. He prefers to be by someone's side.
During this photo-shoot he would prefer to be belly up trying to get belly rubs from me then he would to pose.
A good couch buddy I think.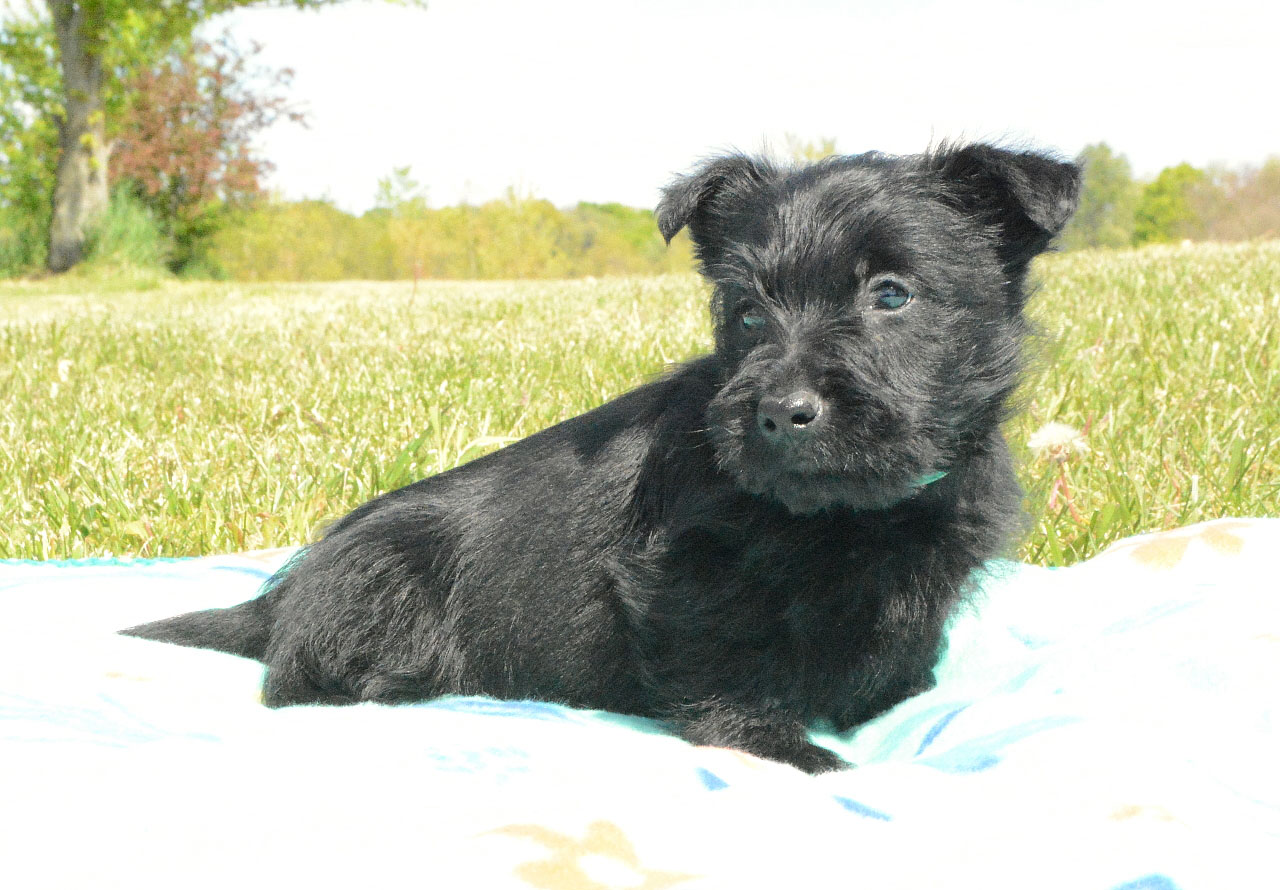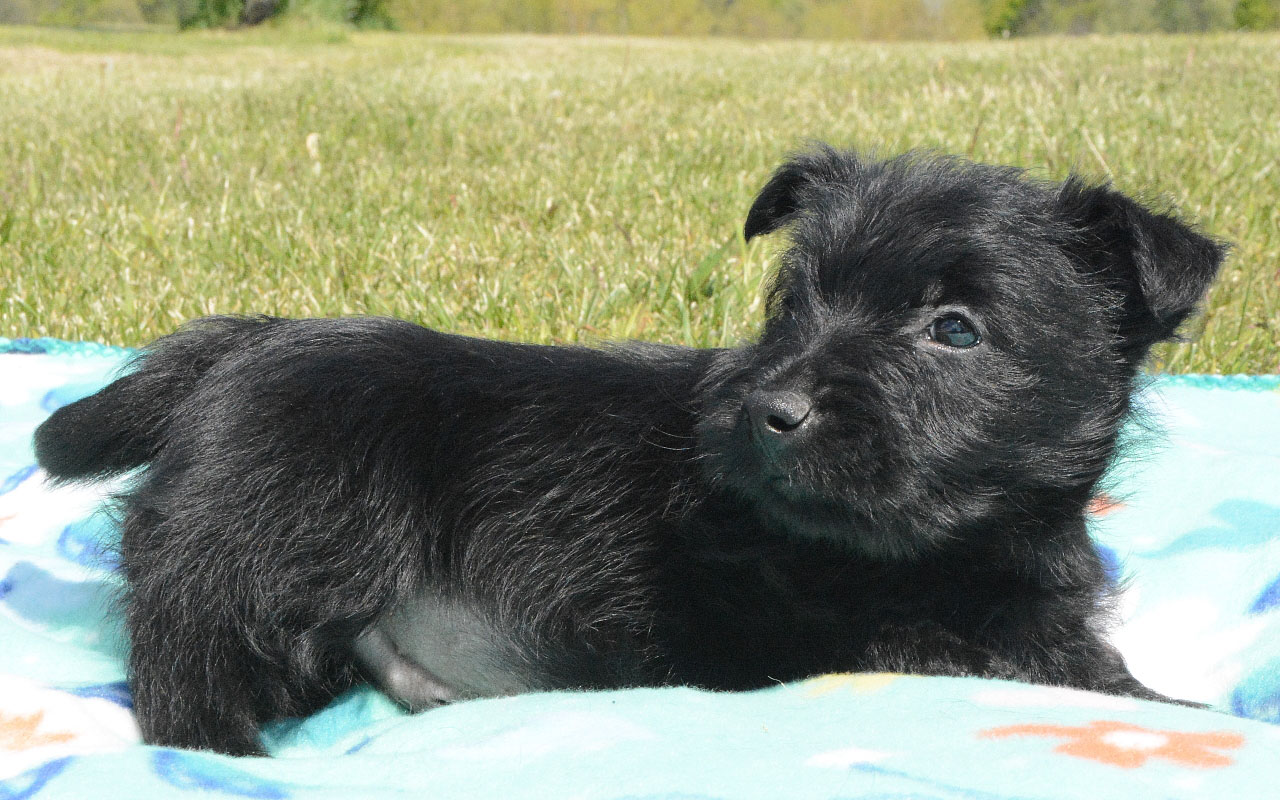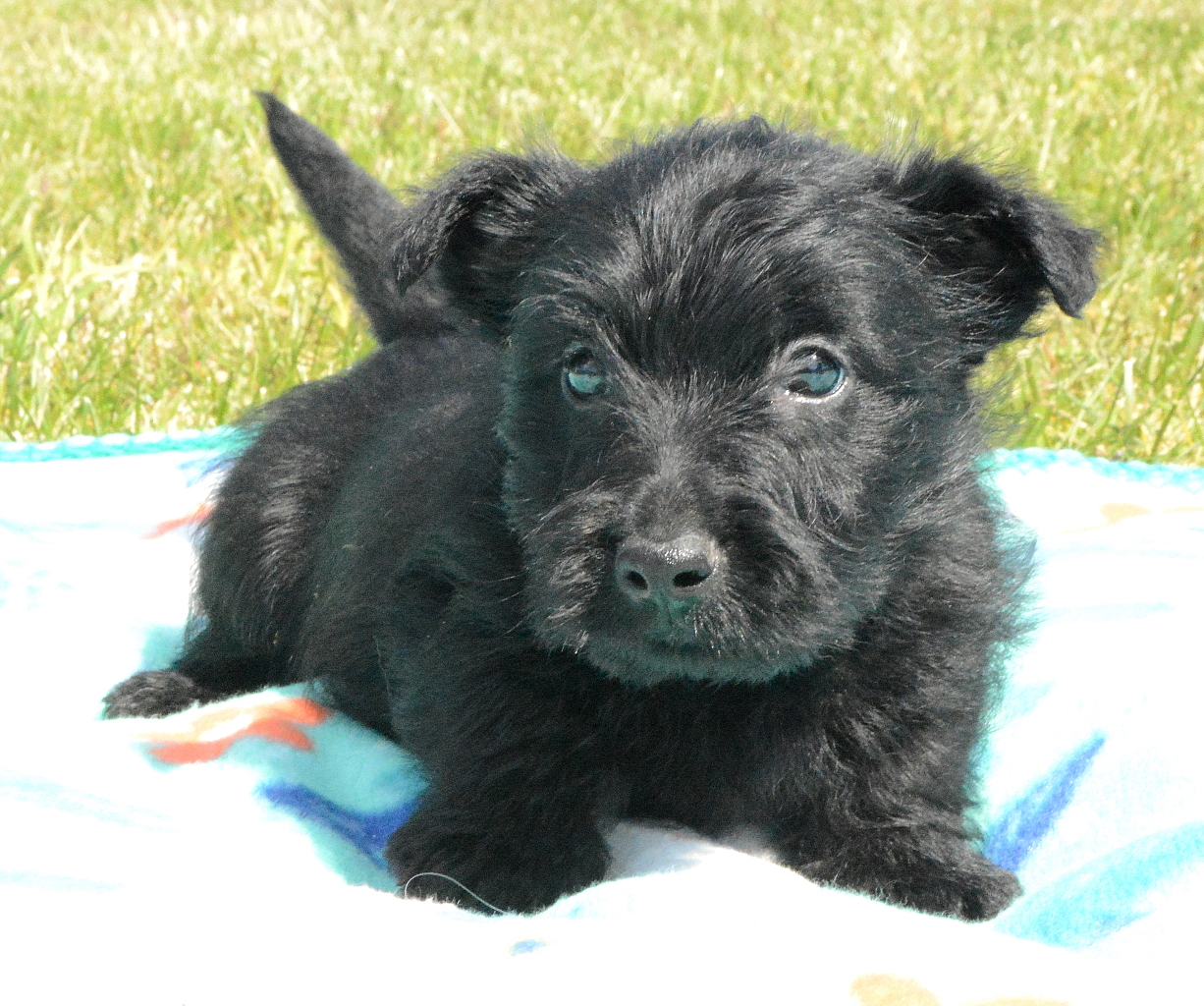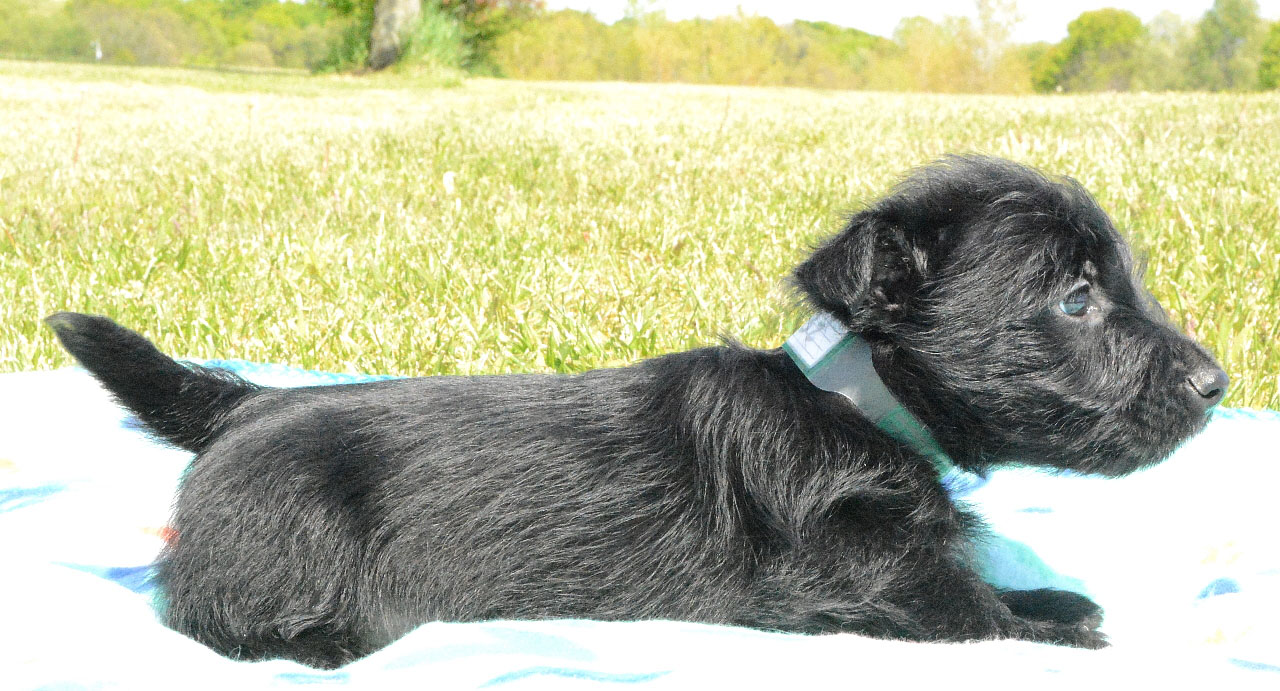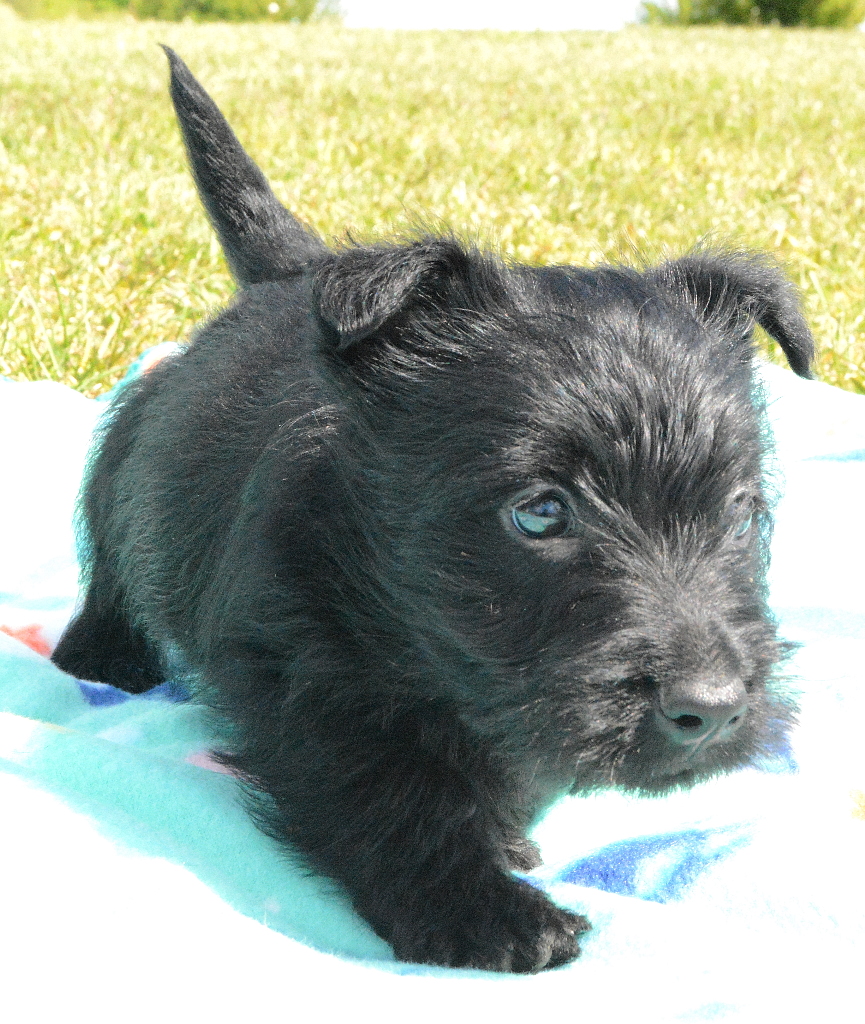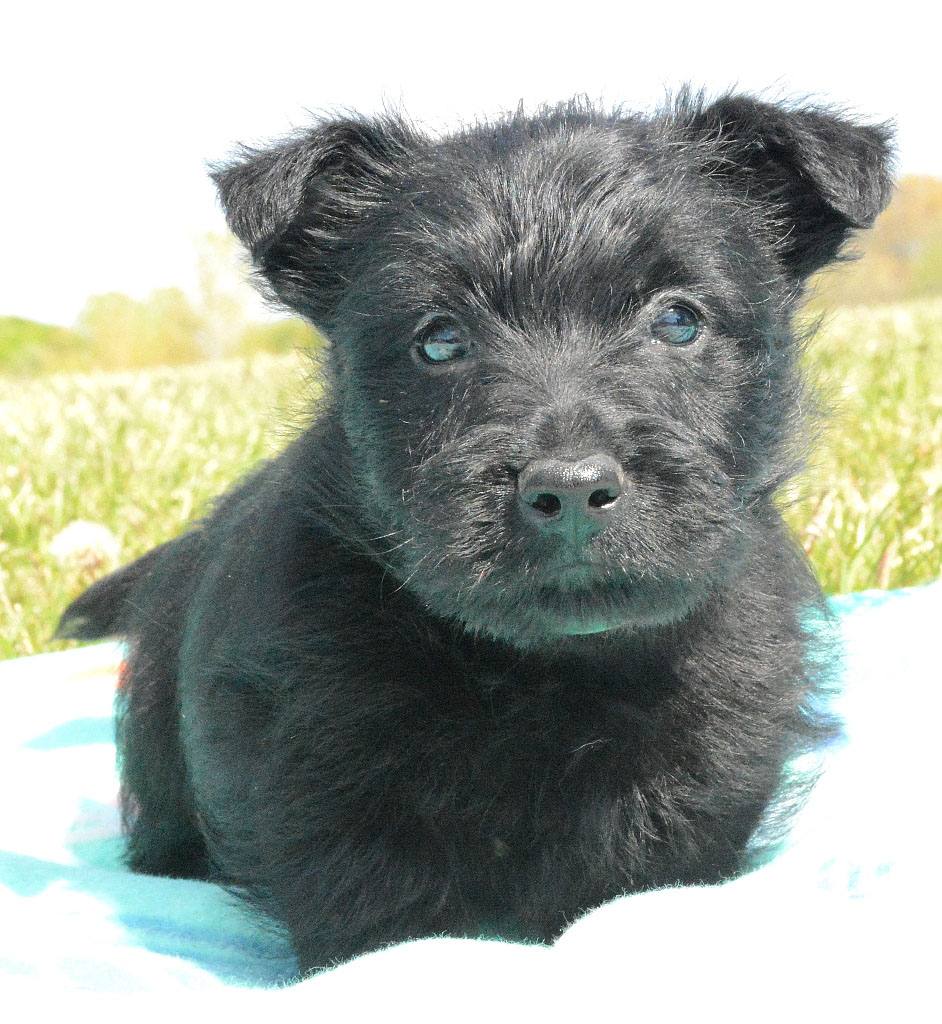 Boy #3
He's probably the most careful pup in this litter but he's not that cautious, he just likes to look before he leaps.
He can get into trouble as can be witnessed by the small bare spot just above his nose.
That used to be a small scab, one of his sisters got him good when they were playing. It's all healed up now and hair is growing back.
He's a playful pup when he feels safe.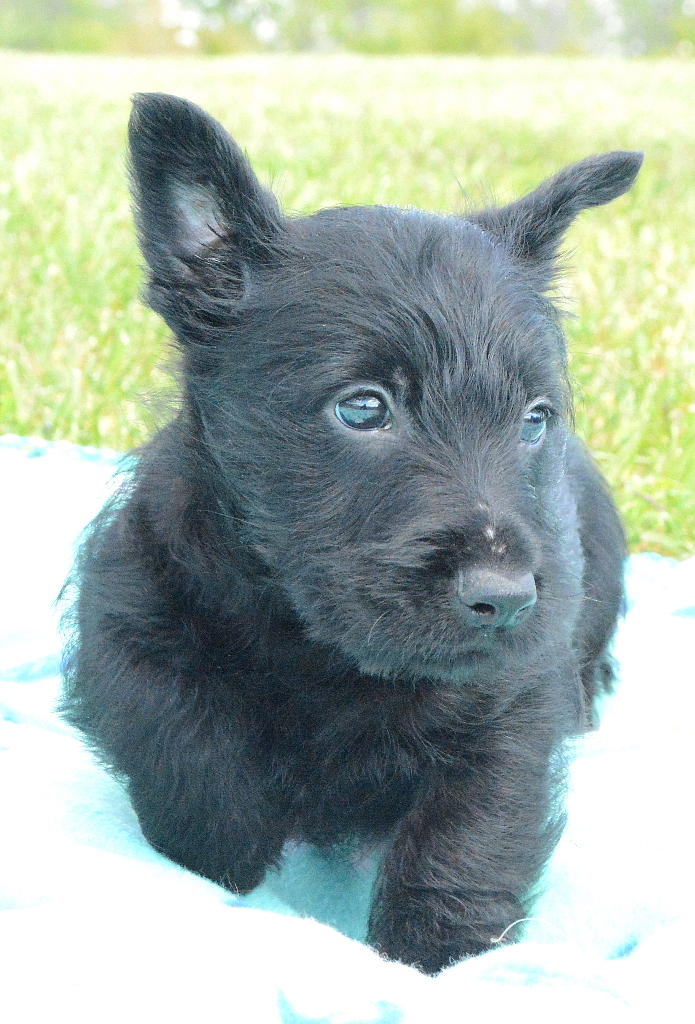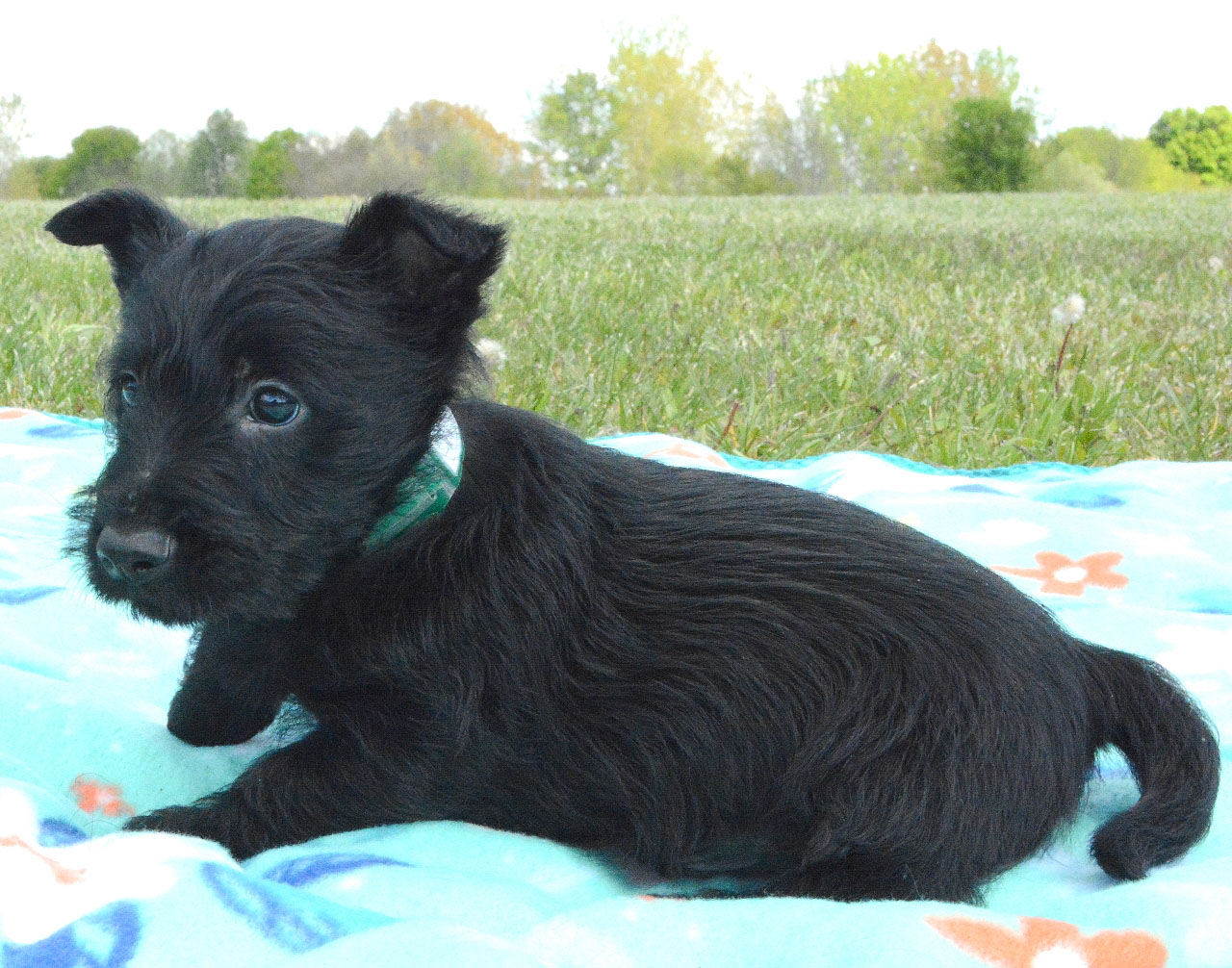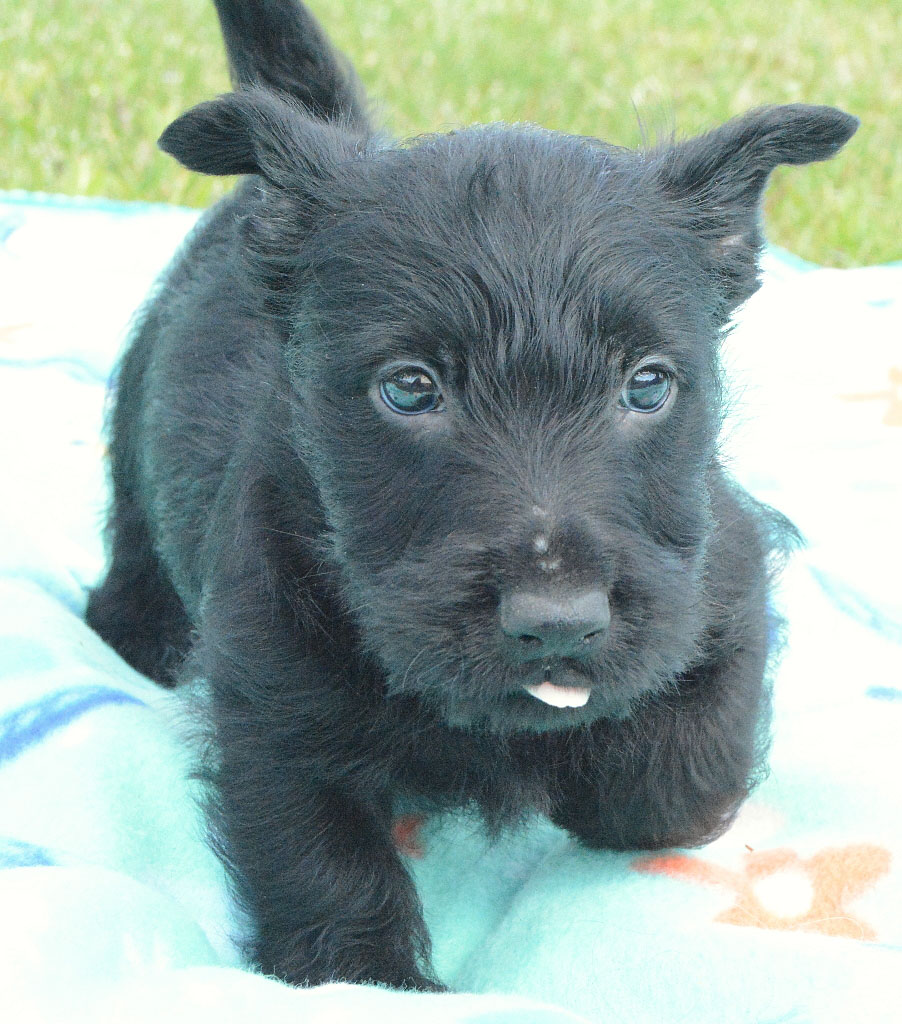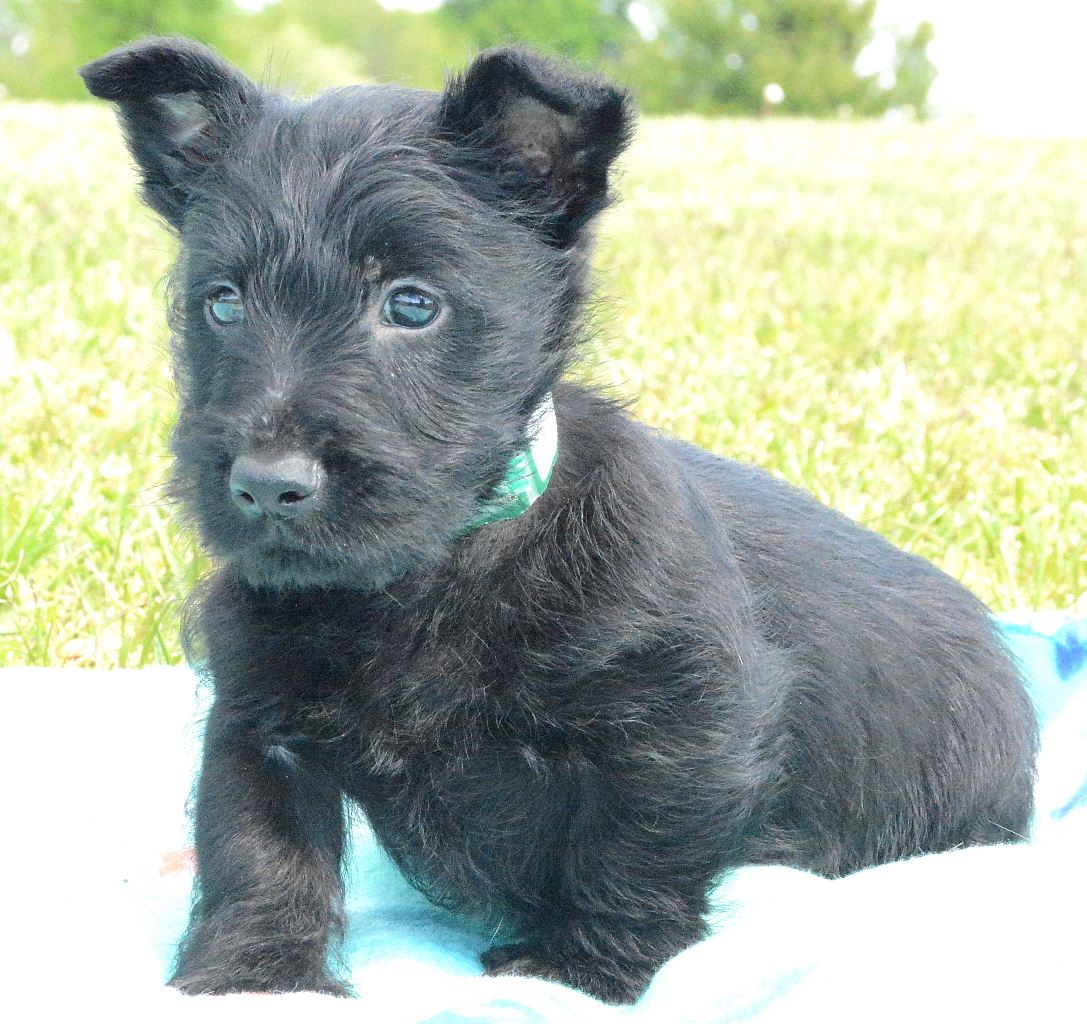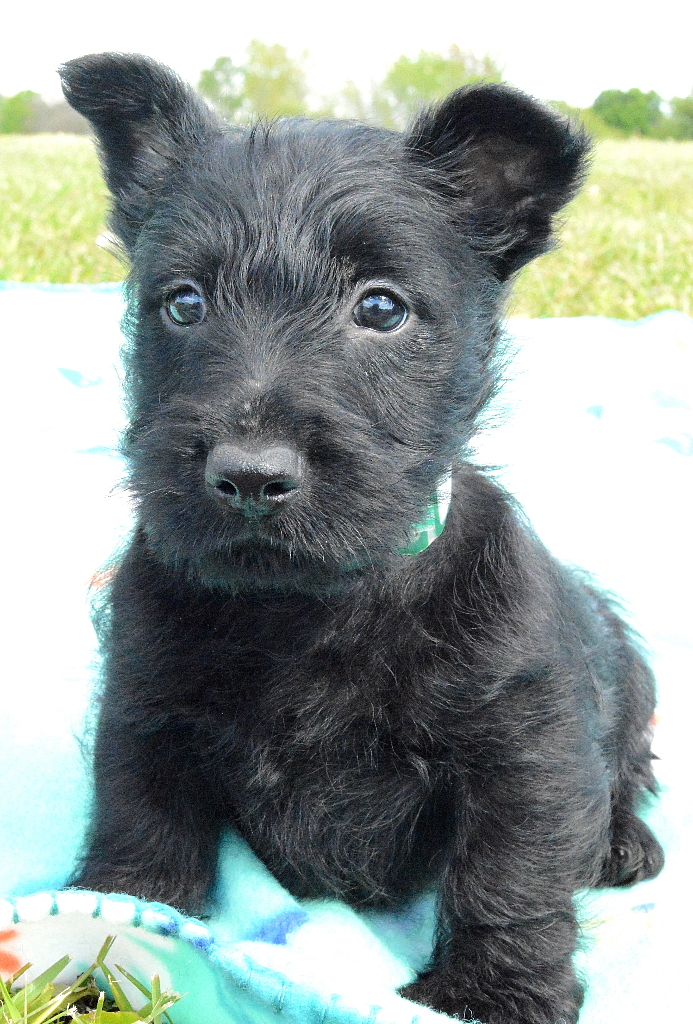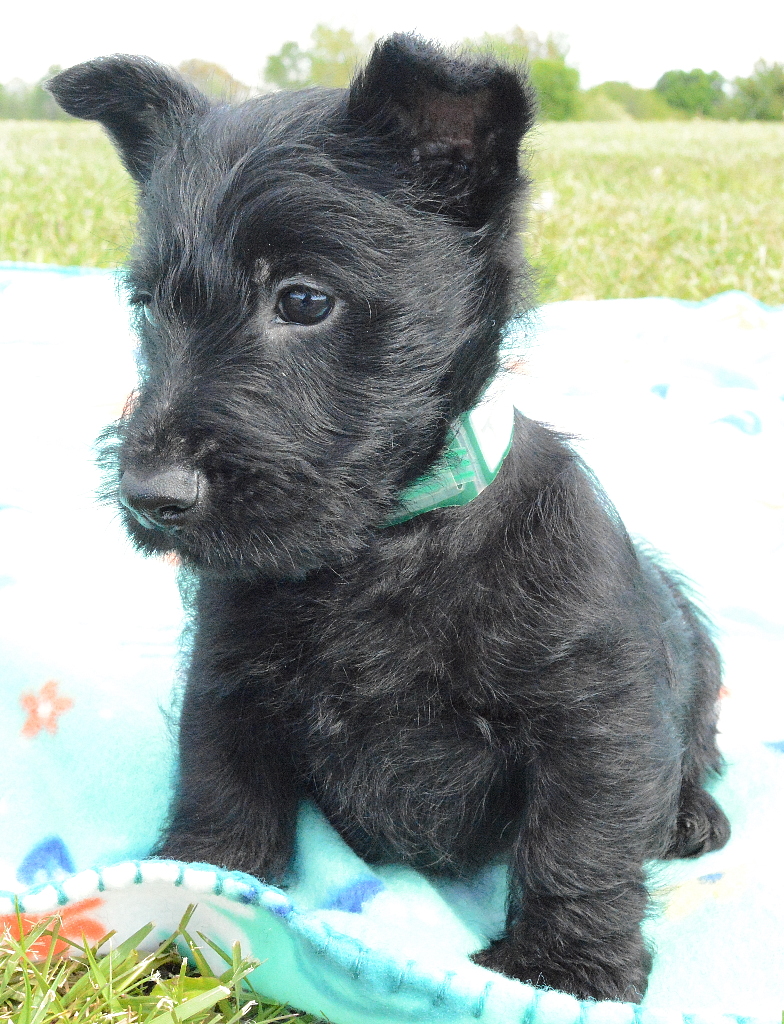 The Girls
Girl #1
If you have 1st pick of these next four girls, I kind of feel sorry for you, this is going to be a hard choice for you I think.
All 4 of these girls are full of Scotti-tude. All four are playful and a bit more adventurous than the boys.
Girl #1 is no exception. She was very happy to pose and play and had no fear of my camera or anything we did.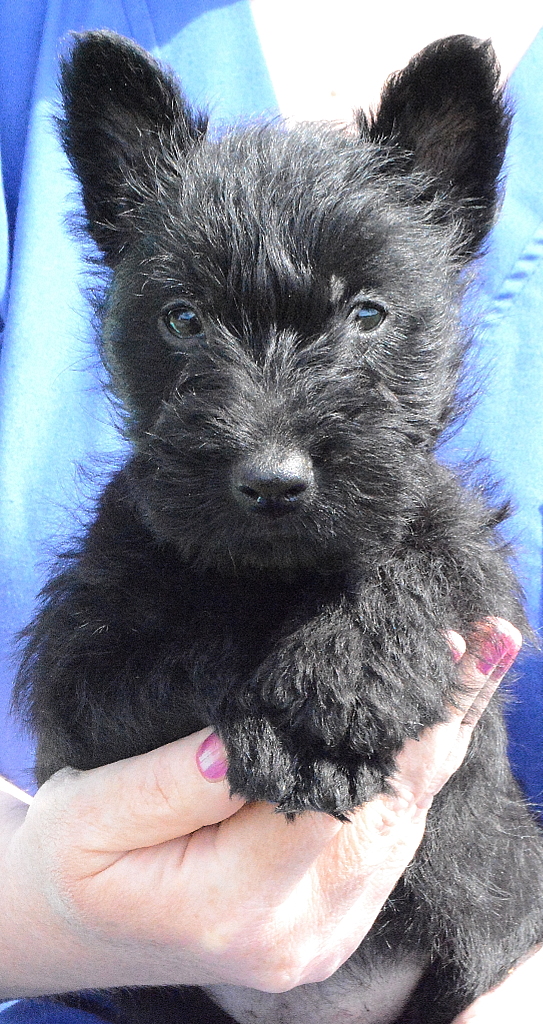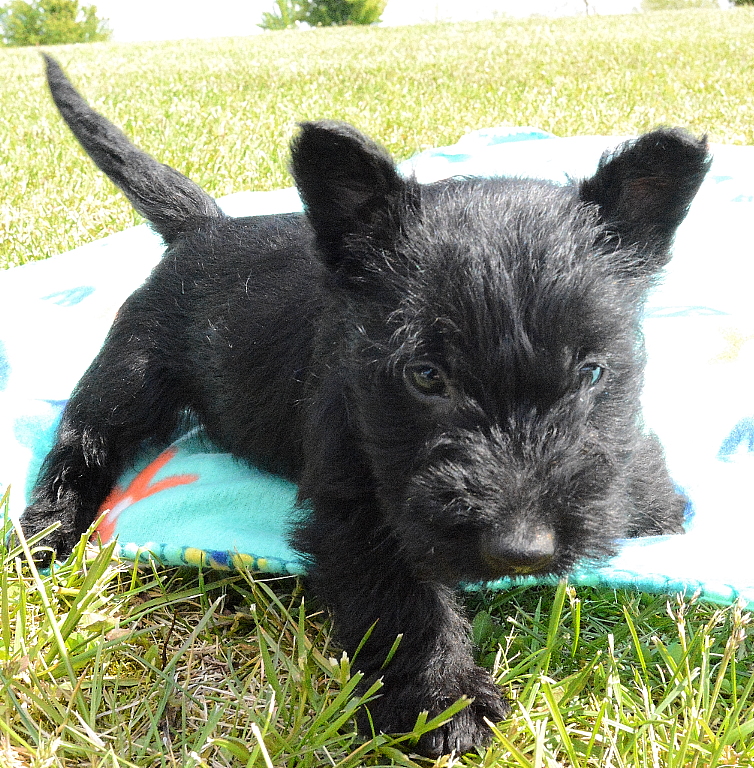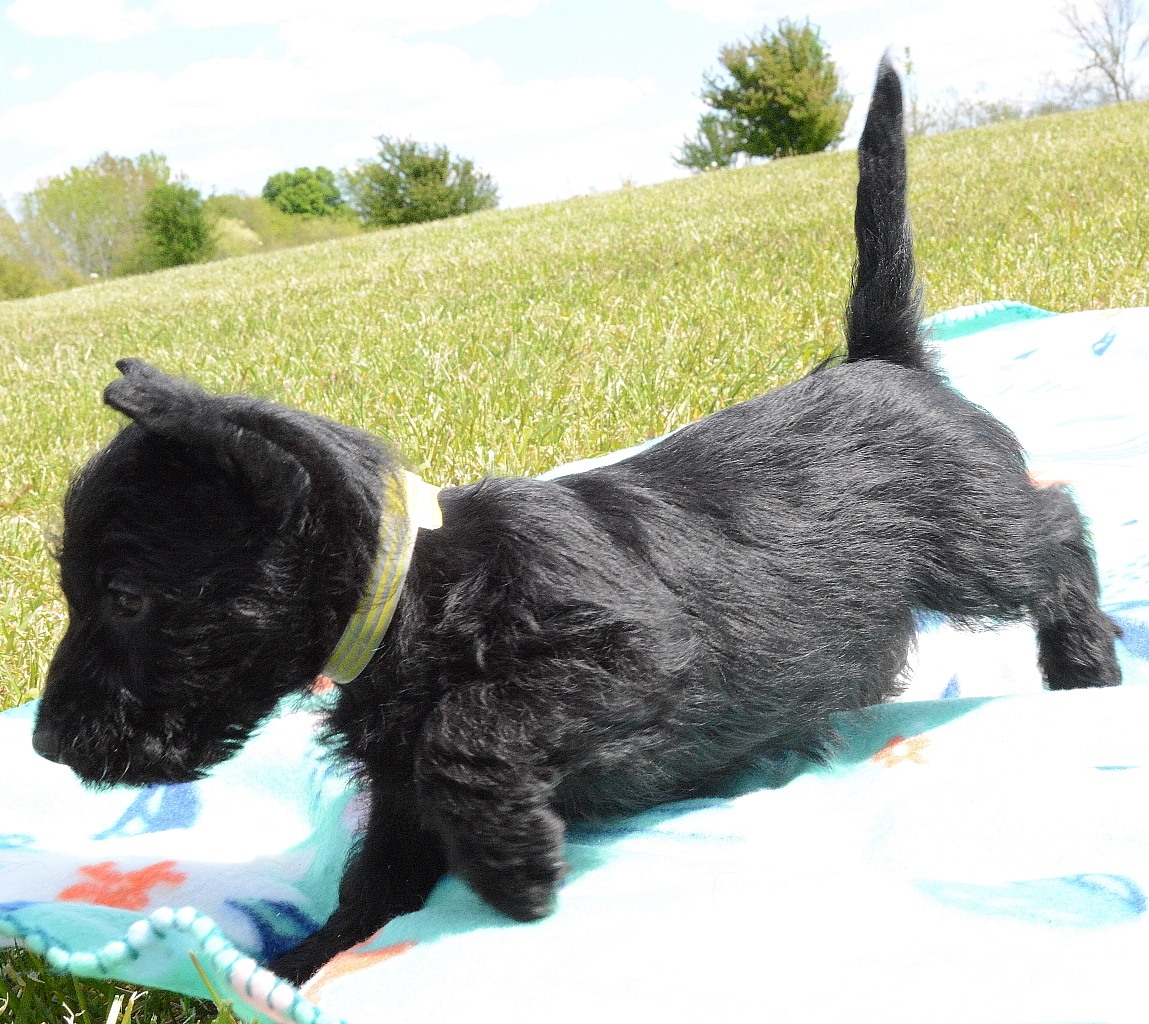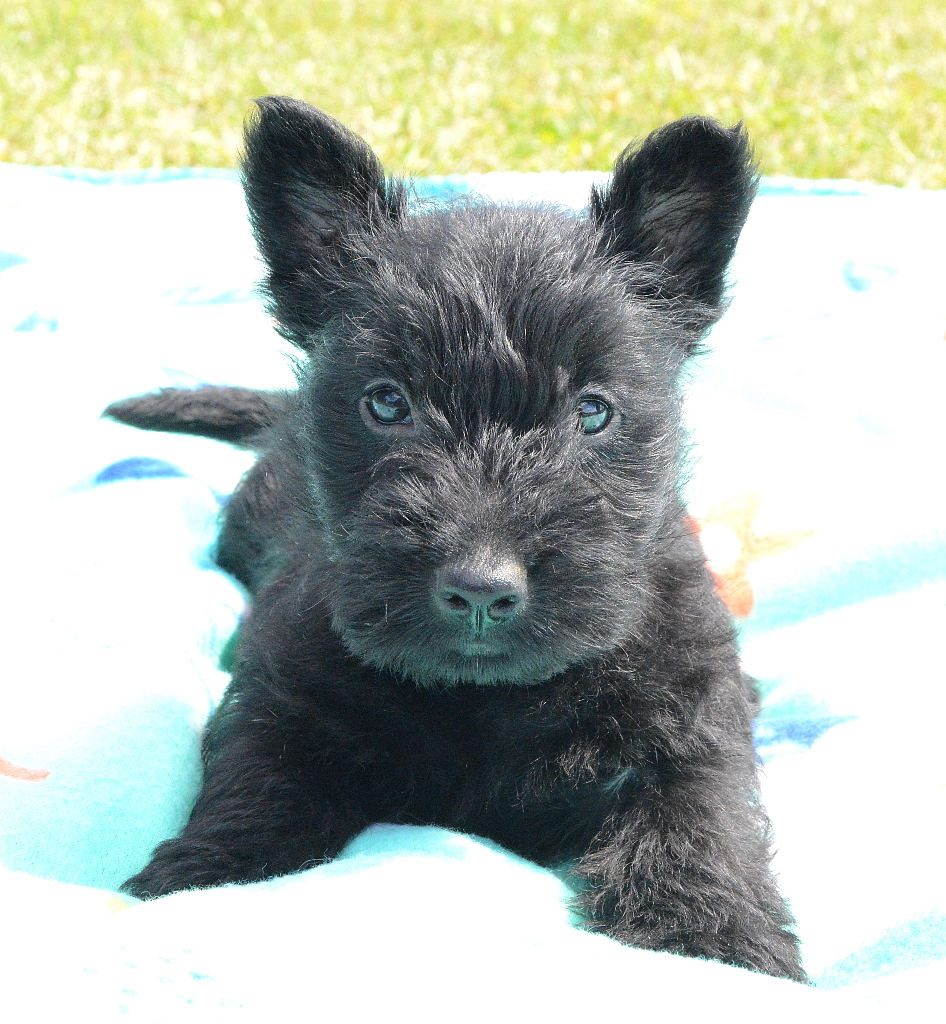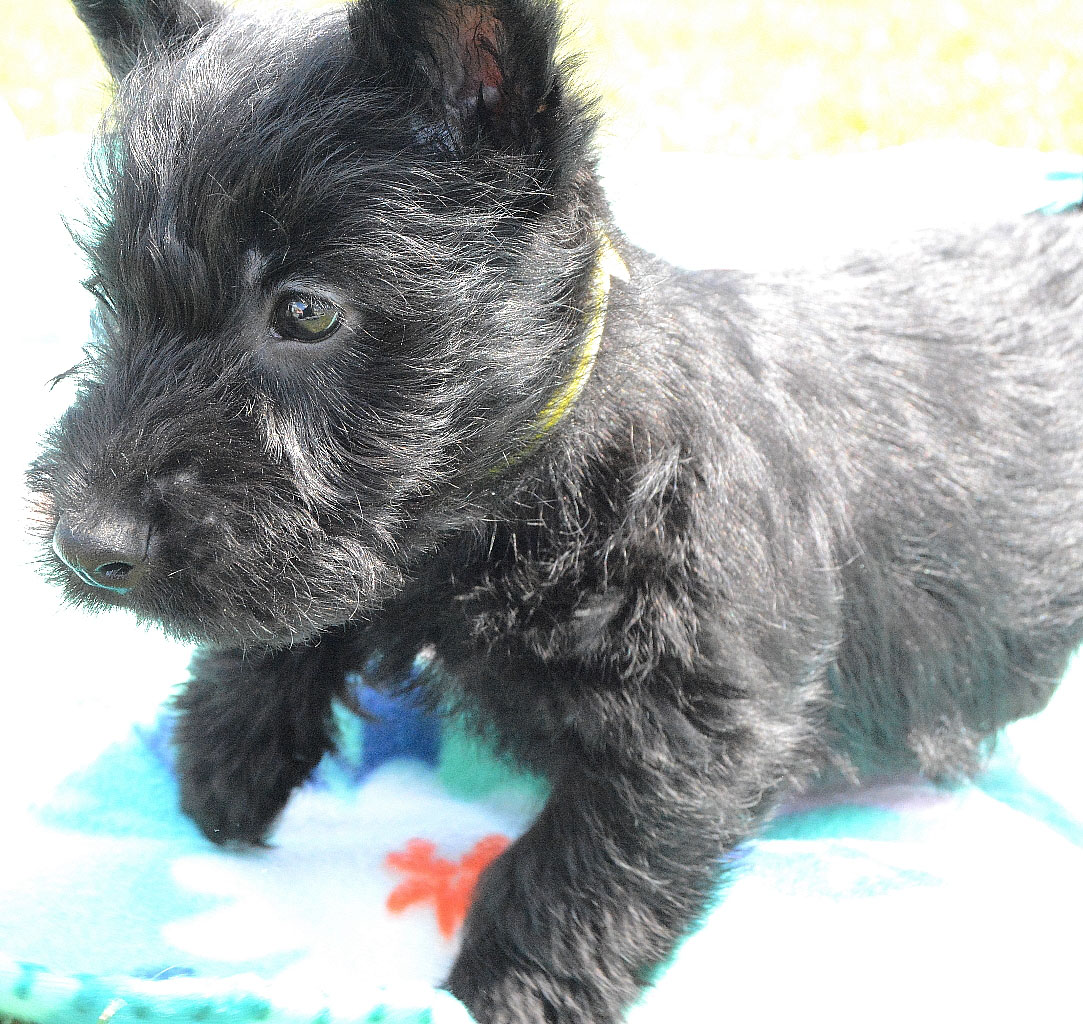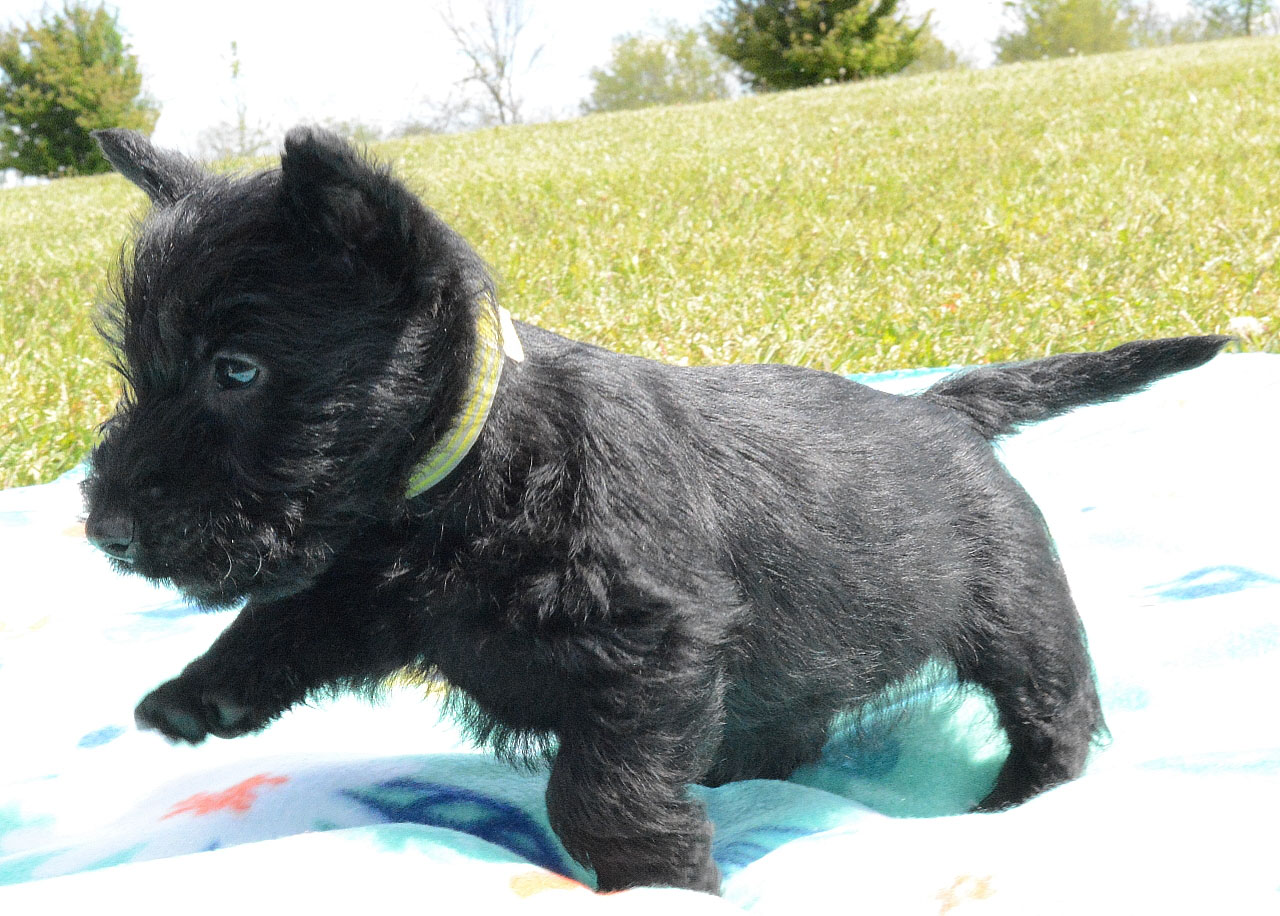 Girl #2
She might be the most passive of the girls but then again she might have me fooled.
She seems to really watch everything closely but has no worries jumping in if she thinks it's going to be fun.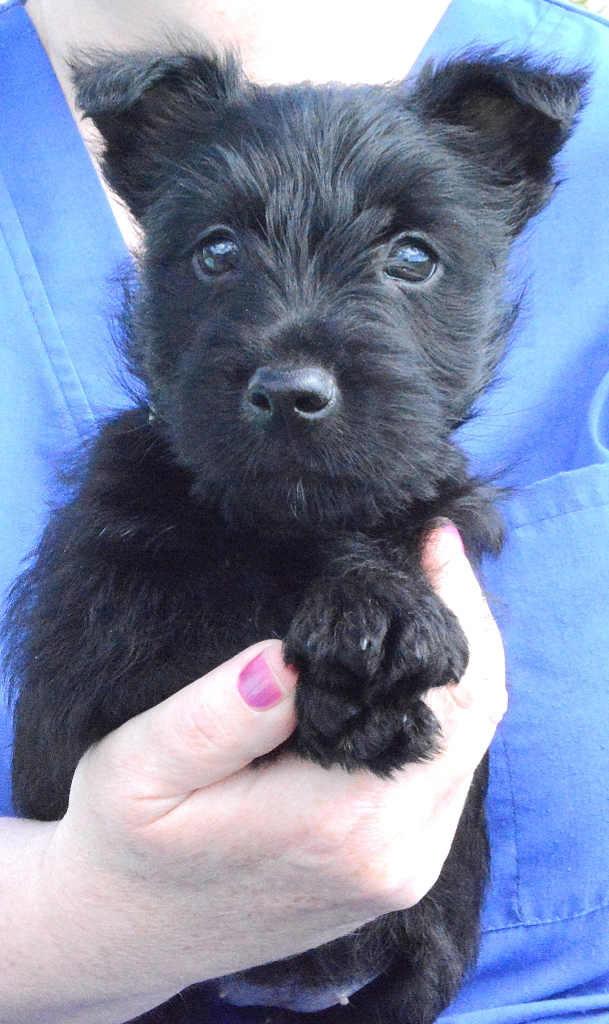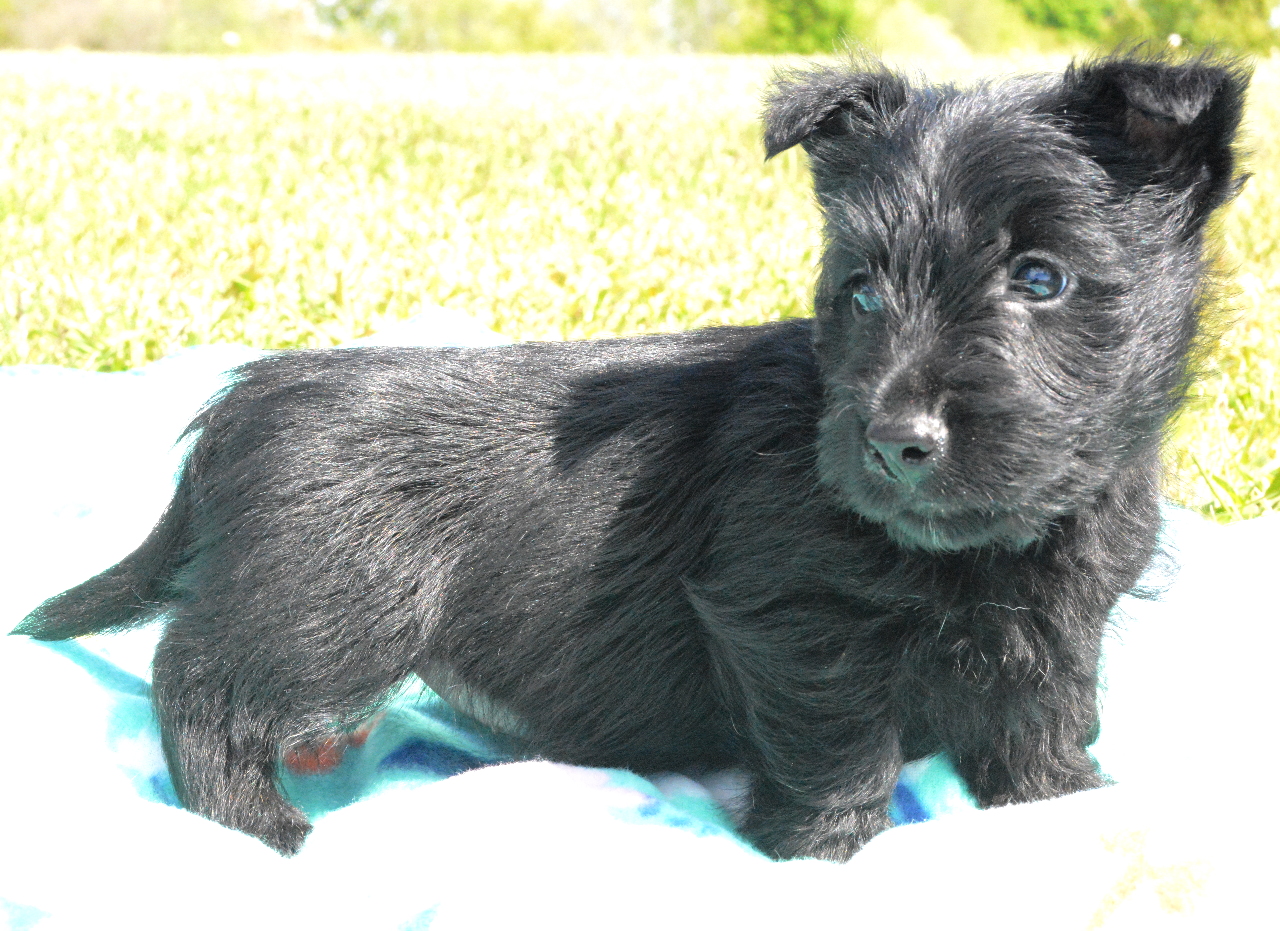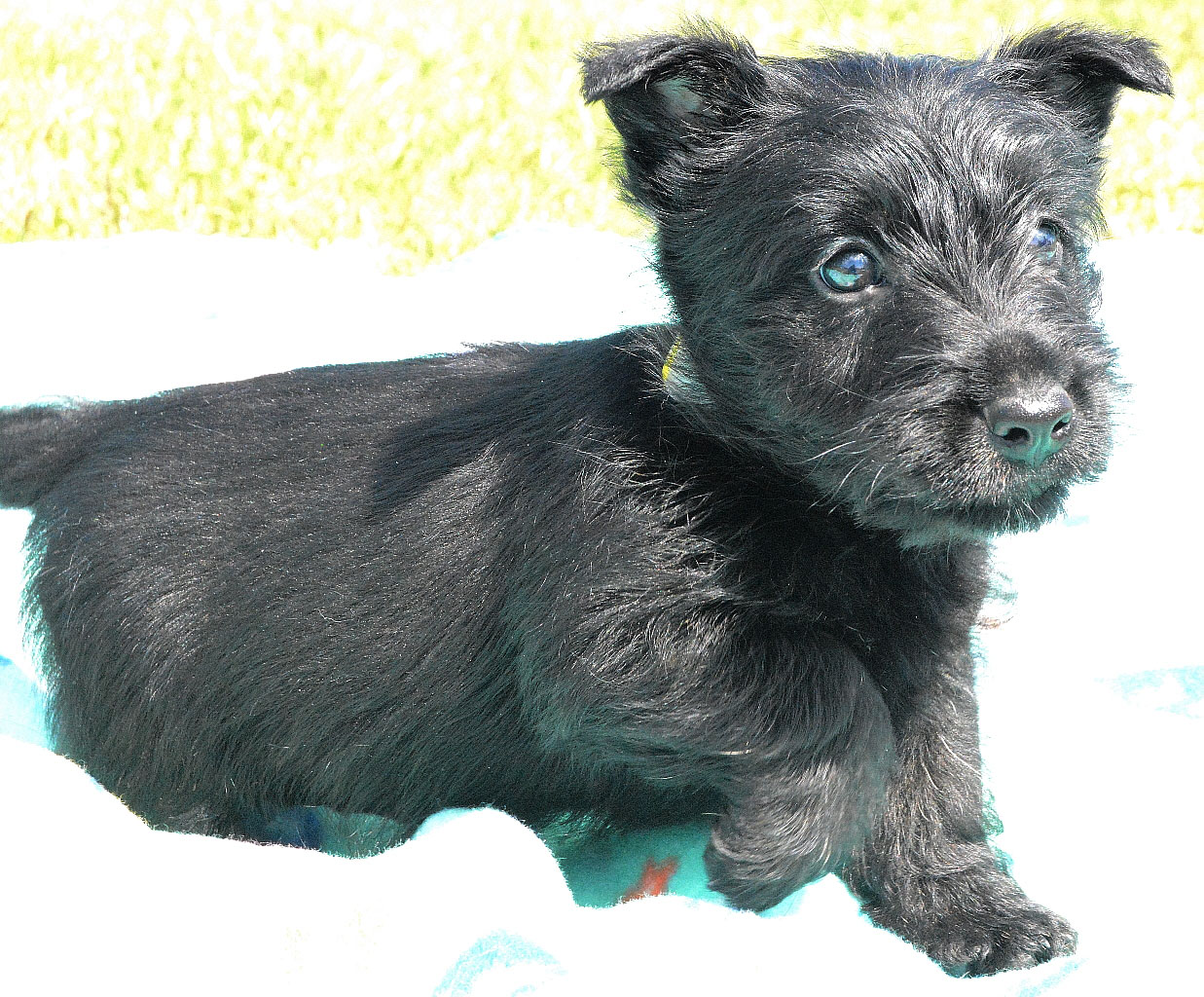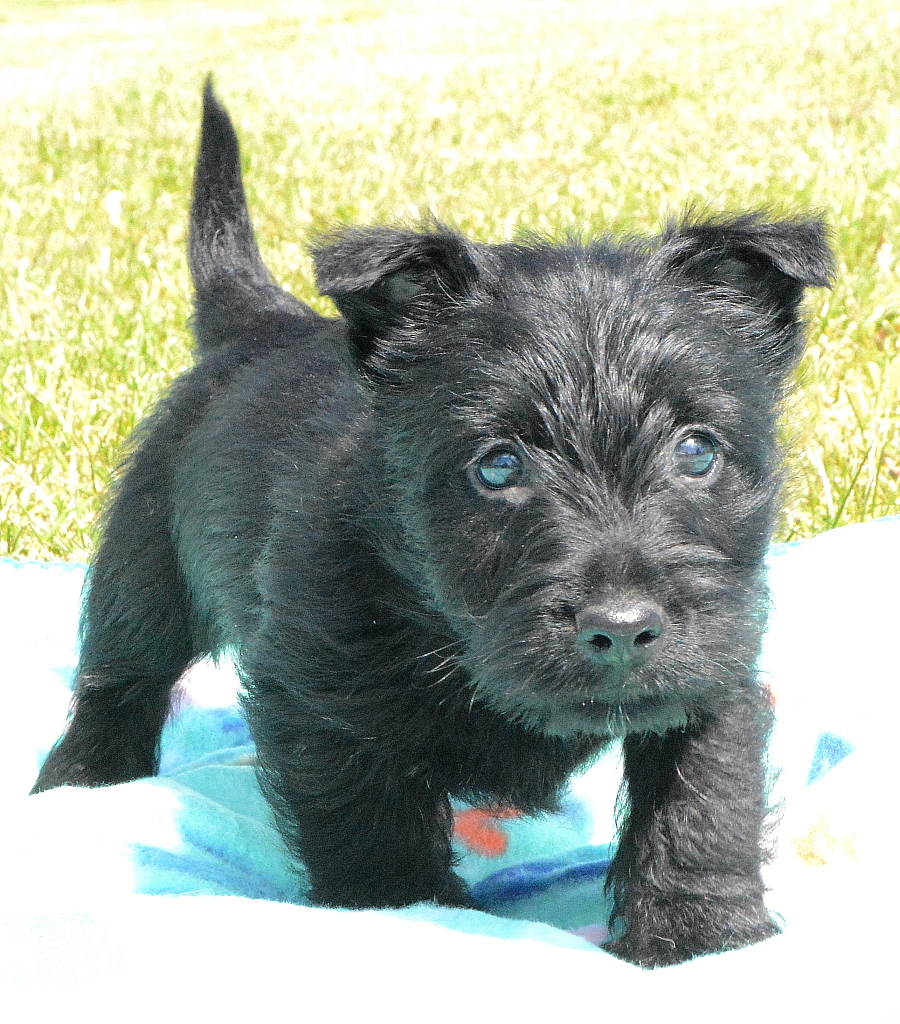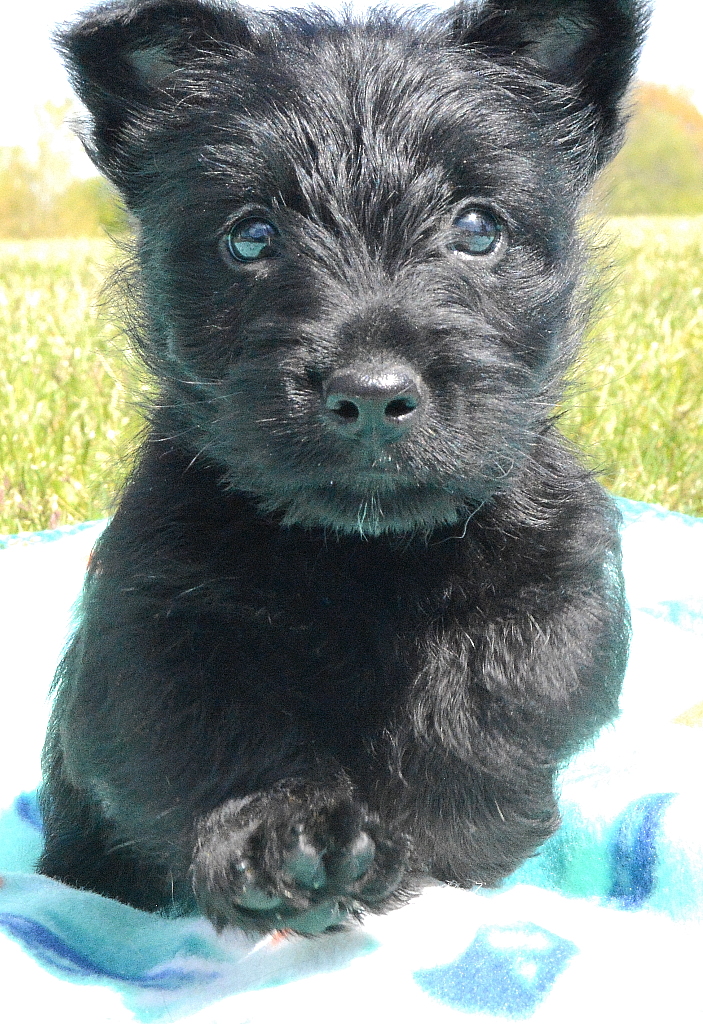 Girl #3
She's a fun and curious girl, she leaps before she looks.
No fear here.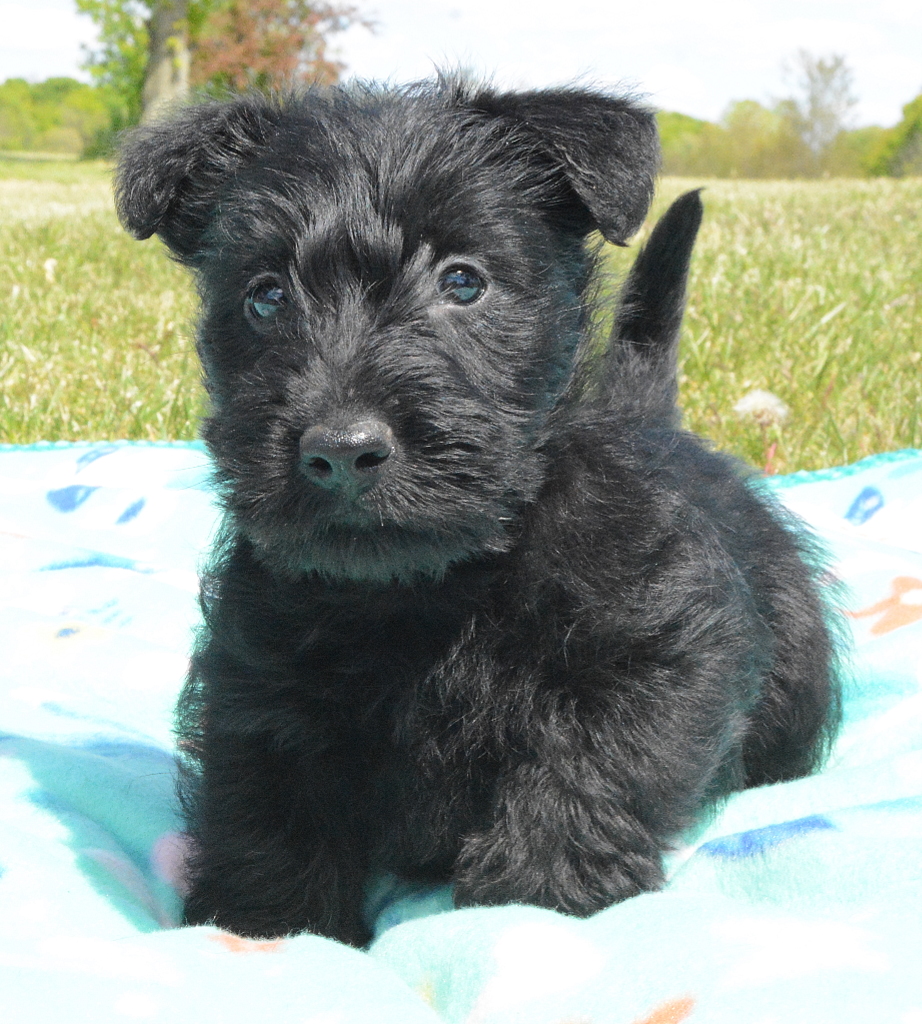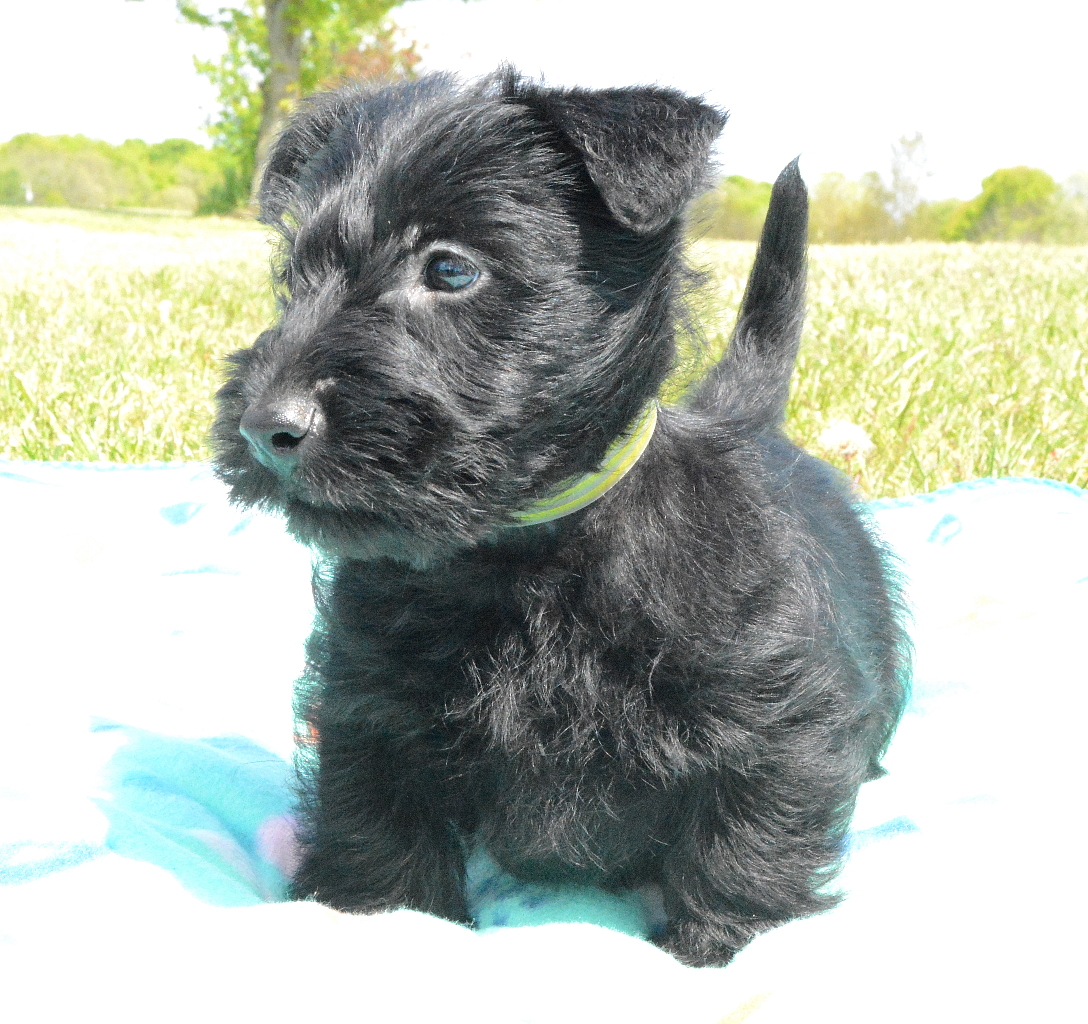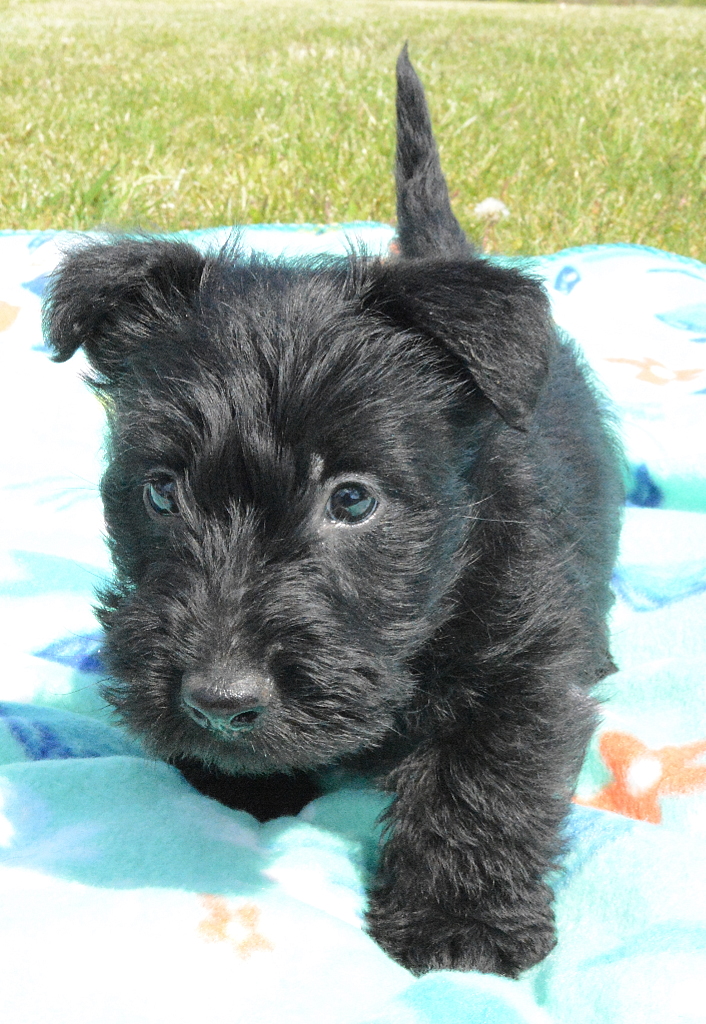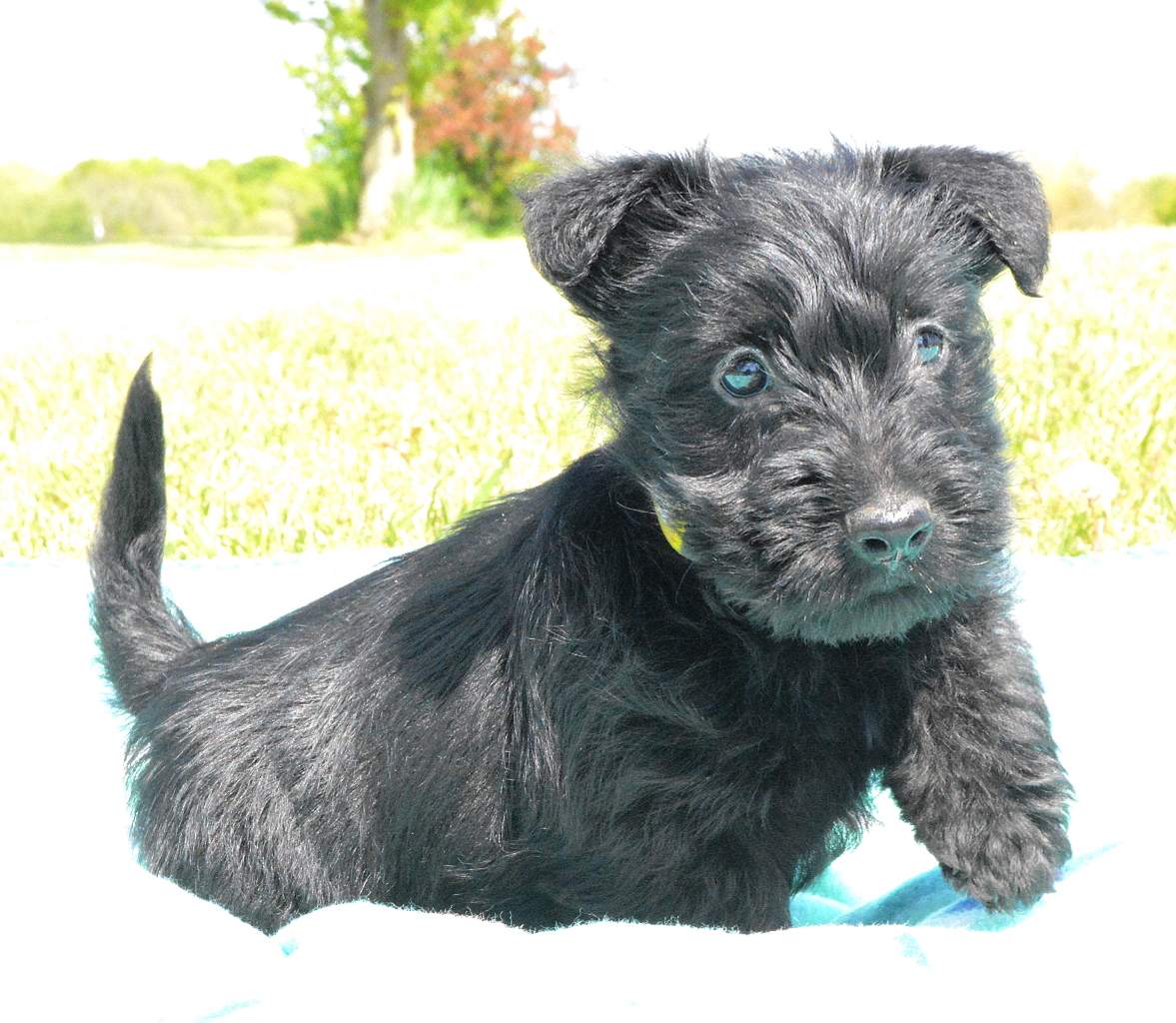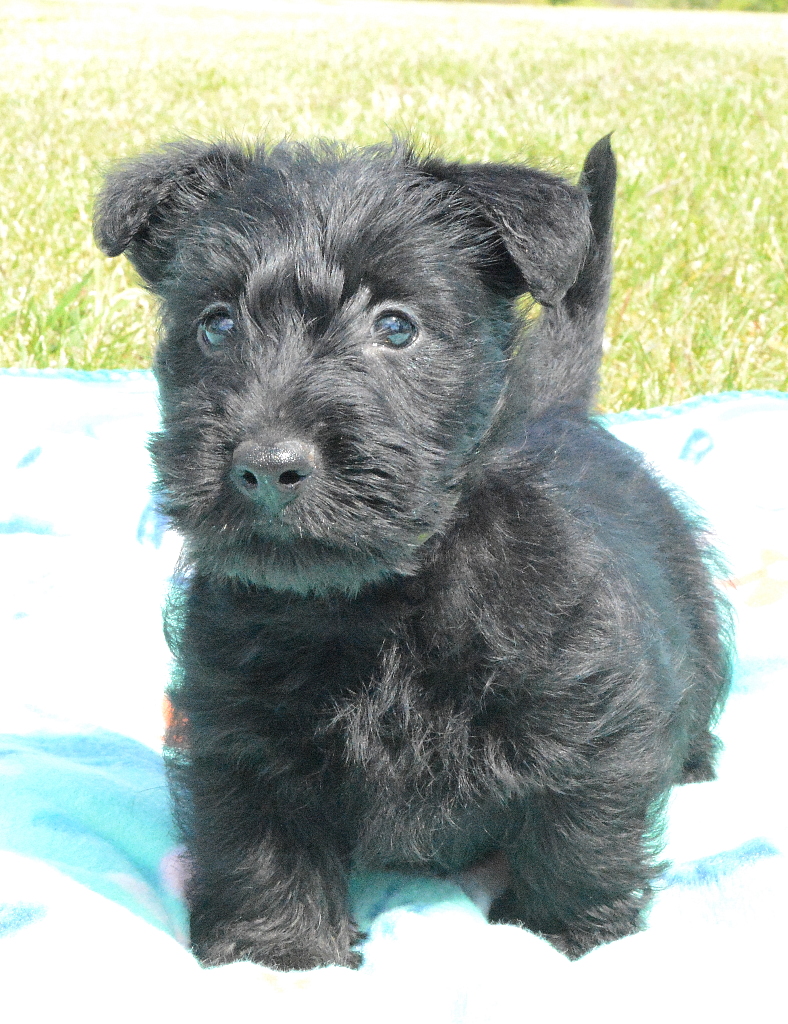 Girl #4
She's a little cautious at first but very playful when she feels secure.
She's not first to the party but she might be the last to leave.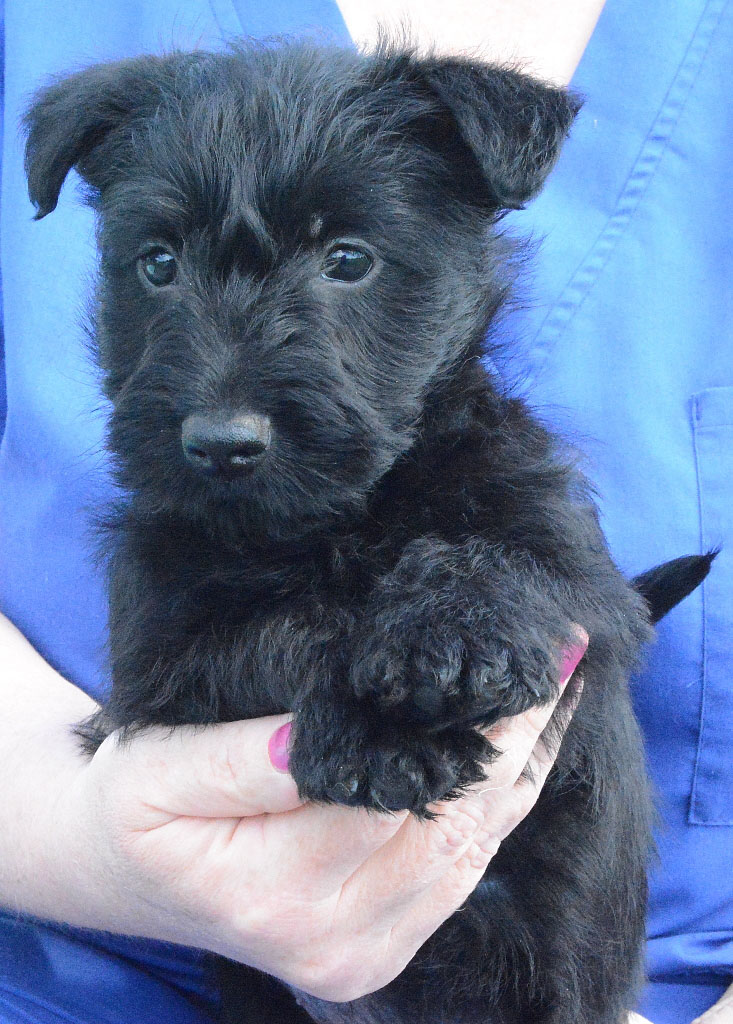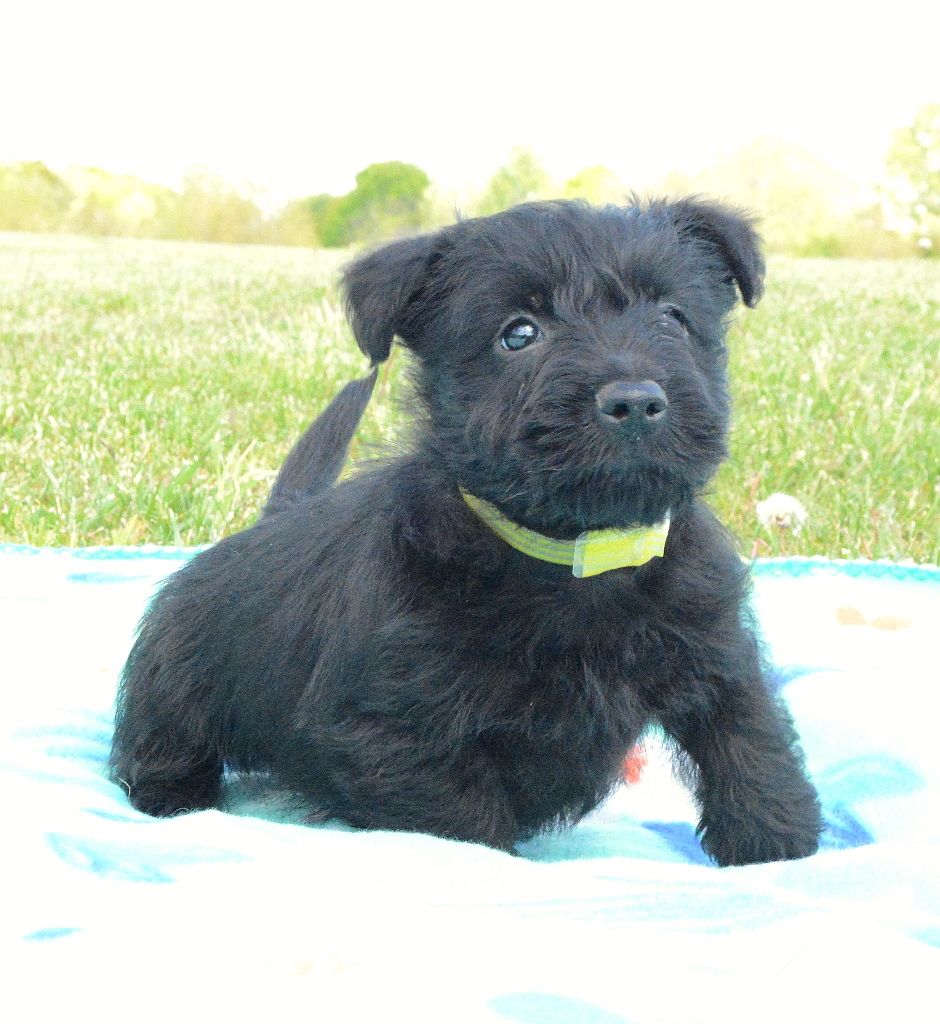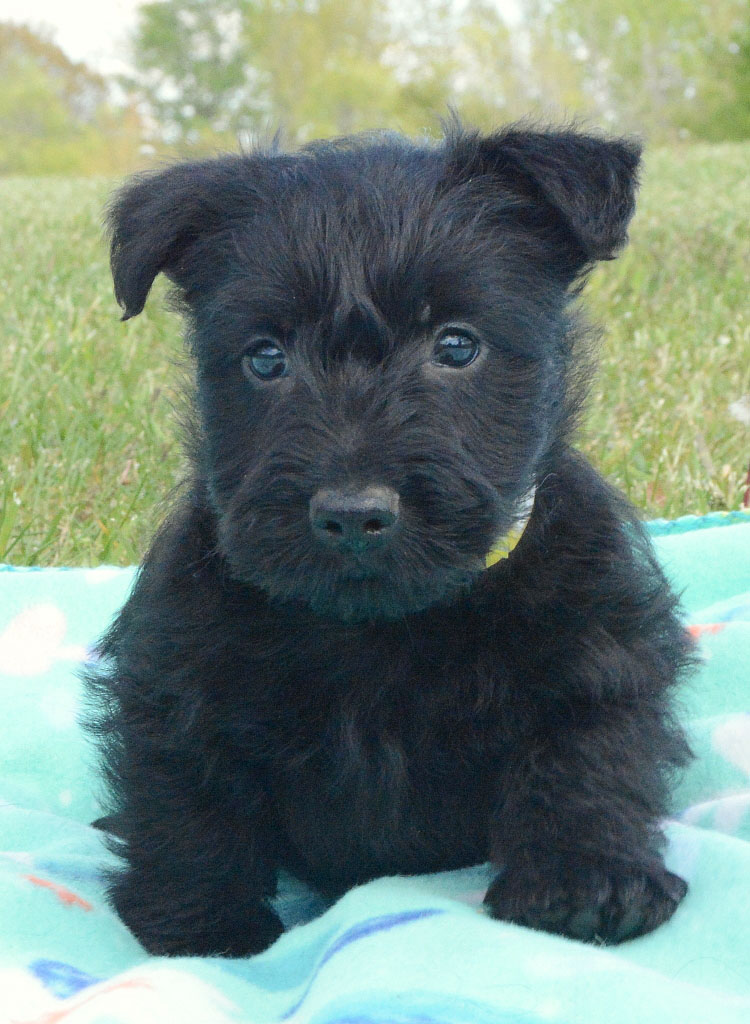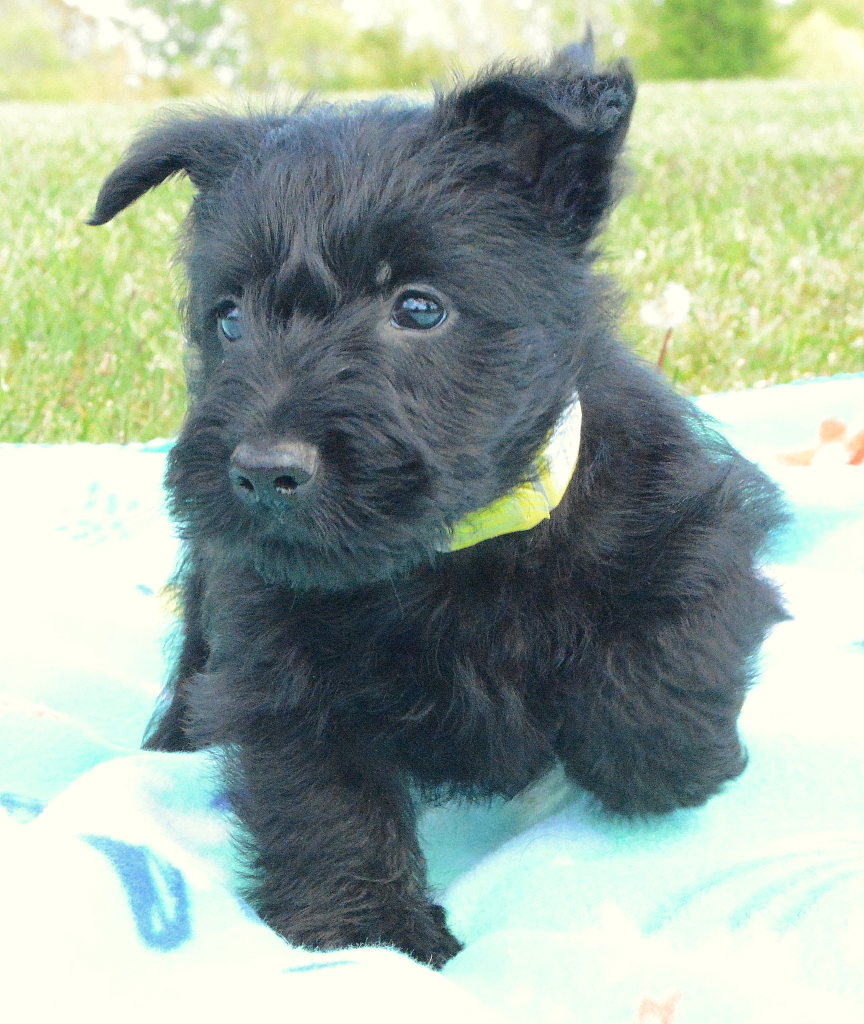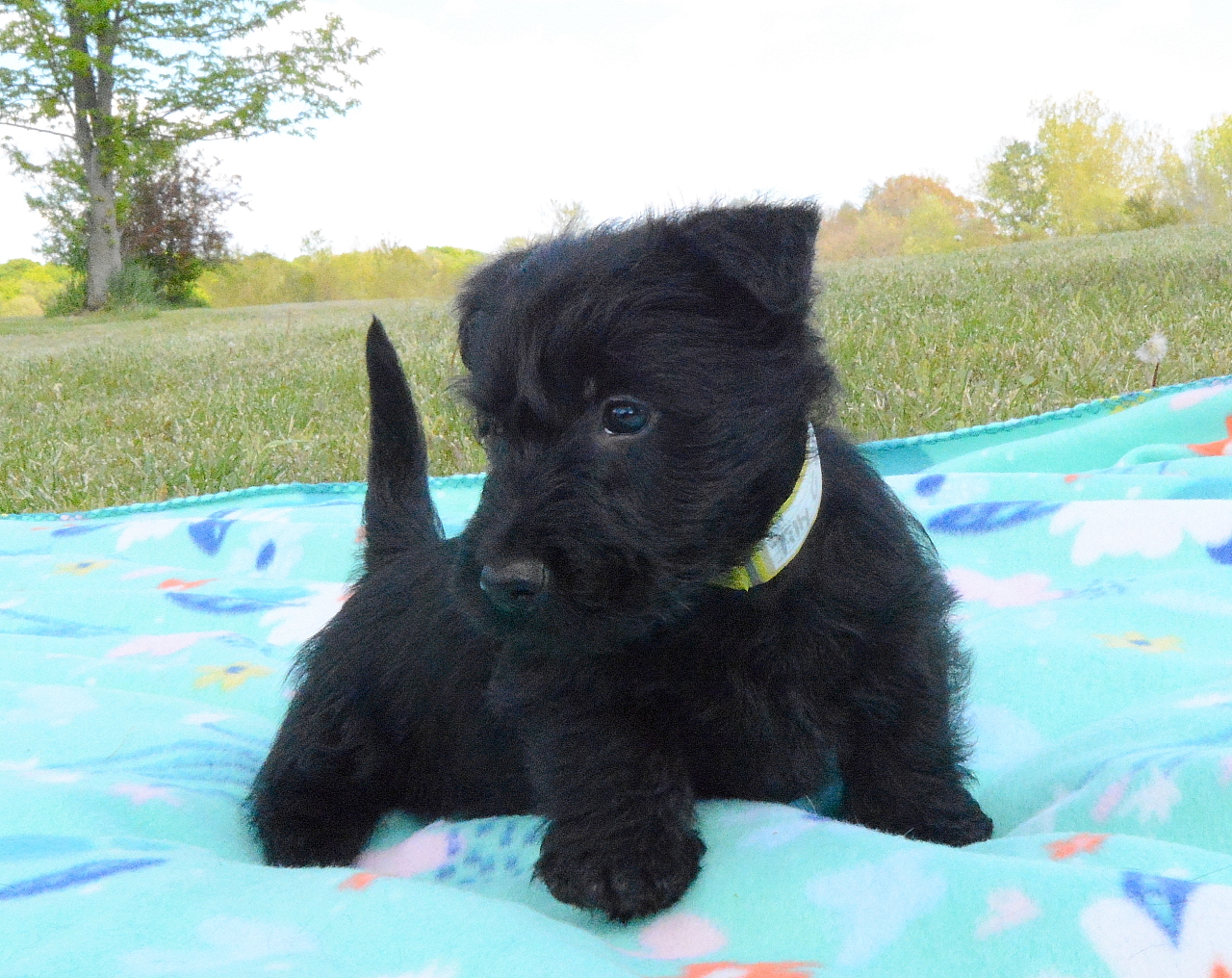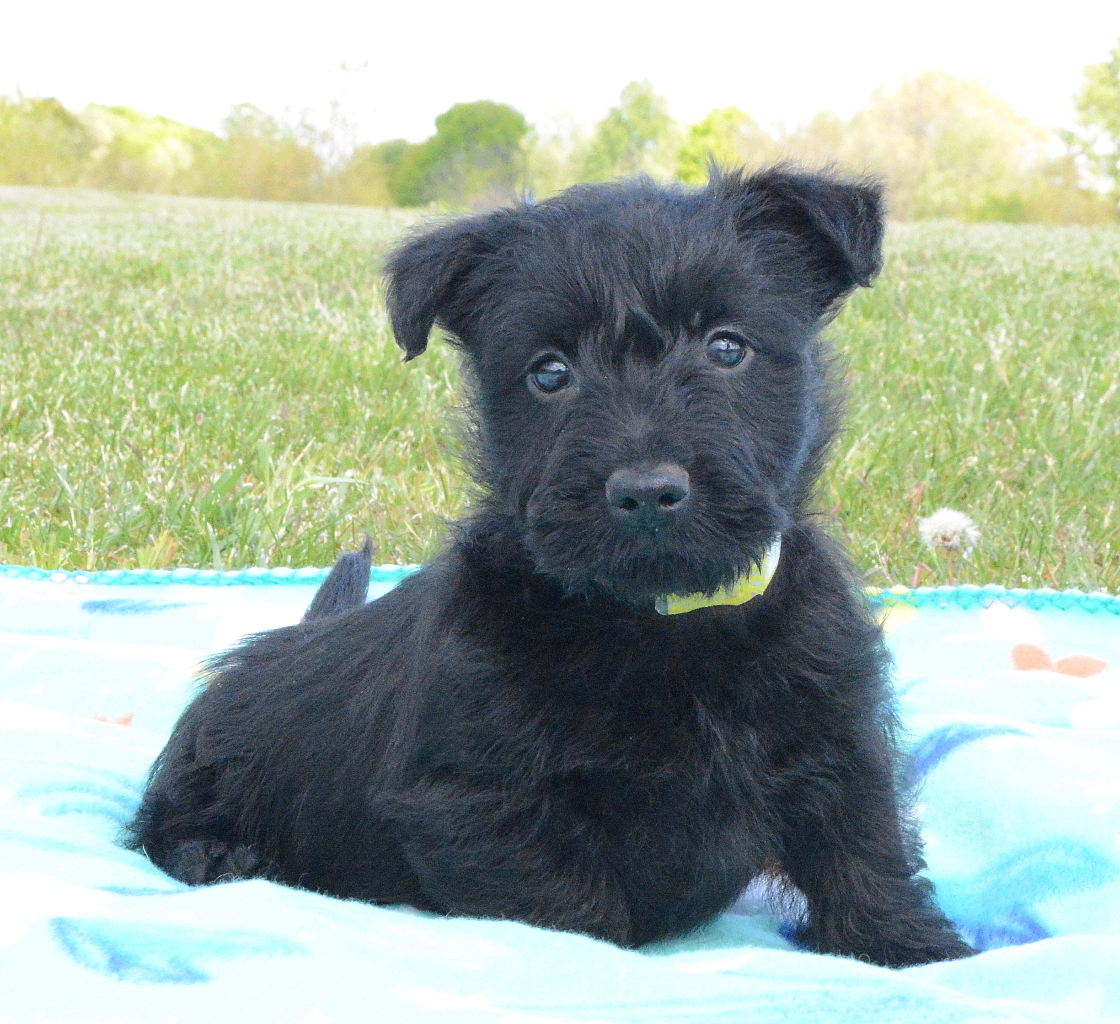 The End.
Please check us out on Facebook for some BONUS pictures of this litter.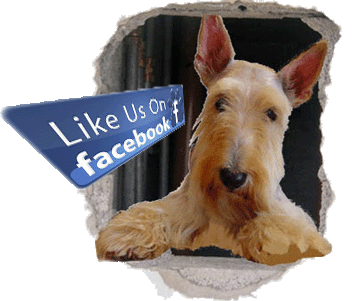 04-26-2021
On March 27th 2021, Matilda and Yankee had a beautiful litter of 7.
3 boys and 4 girls.
I am placing these pups to folks on my waiting list.
If you would like to be added to my waiting list (no obligation) Please Click HERE
Prices, terms, email address and phone number are located here.
These pups will be ready to go home on Saturday, May 29th 2021, Memorial Day weekend.
This litter will have 1st vet check and shots in about 2 weeks, they are weaning away from Mom this week.
They are exactly 4 weeks old here.
Please enjoy these 1st pictures.
These pups all appear to be completely black with the following exceptions:
2 girls have some very faint brindle on some of their feet.
1 girl has a bb sized fleck of wheaten on her leg.
1 girl is all black.
All 3 boys appear to be all black.
Any brindle will be highlighted in my next picture update.

ALL 7
4 girls (LEFT) 3 boys (RIGHT)


The Girls
The Boys