Matilda and Yankee's April 28th, 2019 litter
Newest pictures are at the top of the page, the further down you look, the younger the pups.
--------------------------------------------------------------
06-13-2019
On April 28th 2019, Matilda ("Tilly) had her very 1st litter with our boy Yankee
The FAB FOUR! All black boys.
I am placing them to folks on my waiting list.
If you would like to be added to my waiting list (no obligation) Please Click HERE
Prices, terms, email address and phone number are located here.
They will be ready to go home on Saturday, June 29th 2019
This litter has had their 1st vet check and shots and have been wormed twice so far.
Here they are playing around.
The Fab Four!
John, Paul, George and Ringo!
John
Playful and inquisitive, he likes to be where the action is.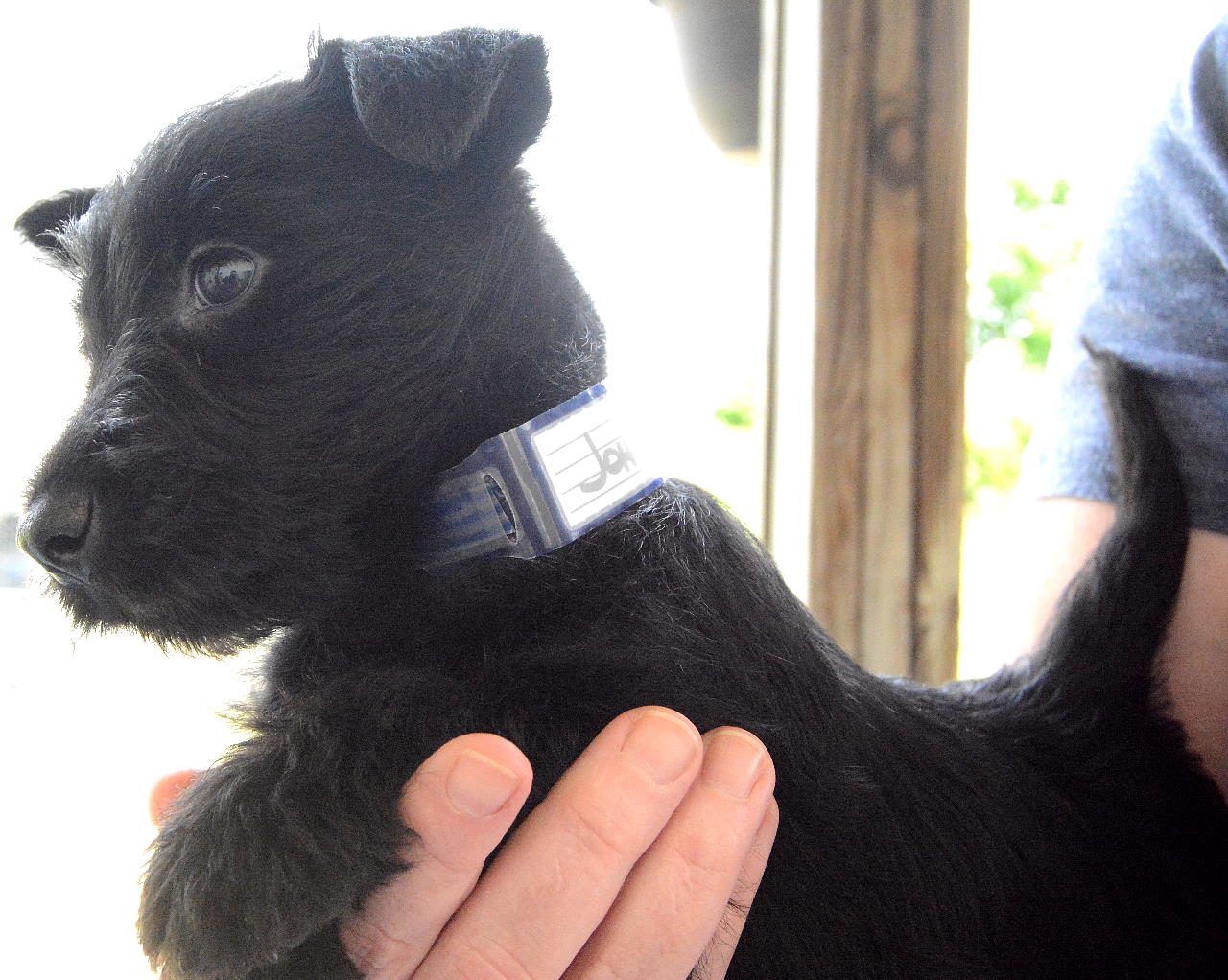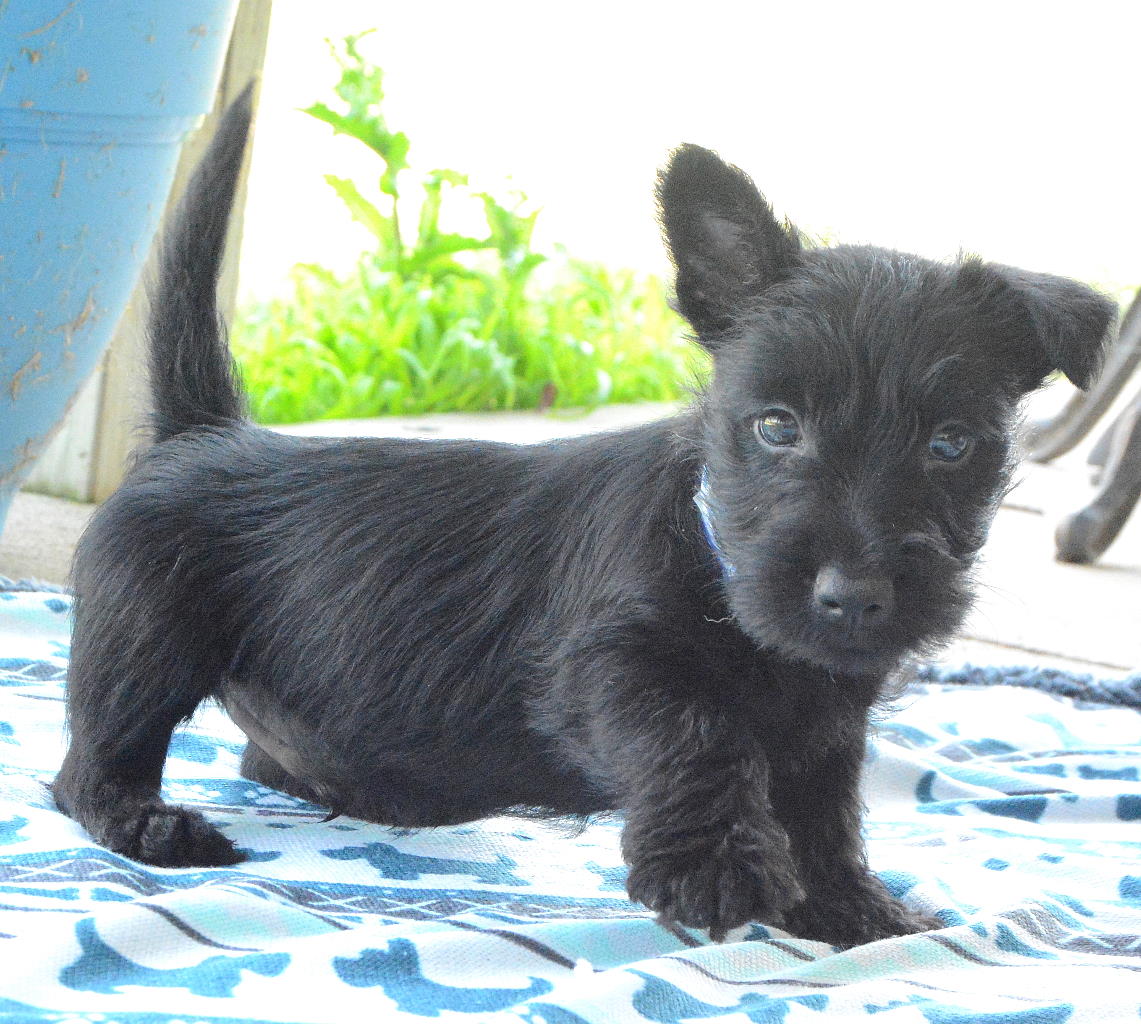 Paul
A total people puppy, he likes to snuggle and follow you around.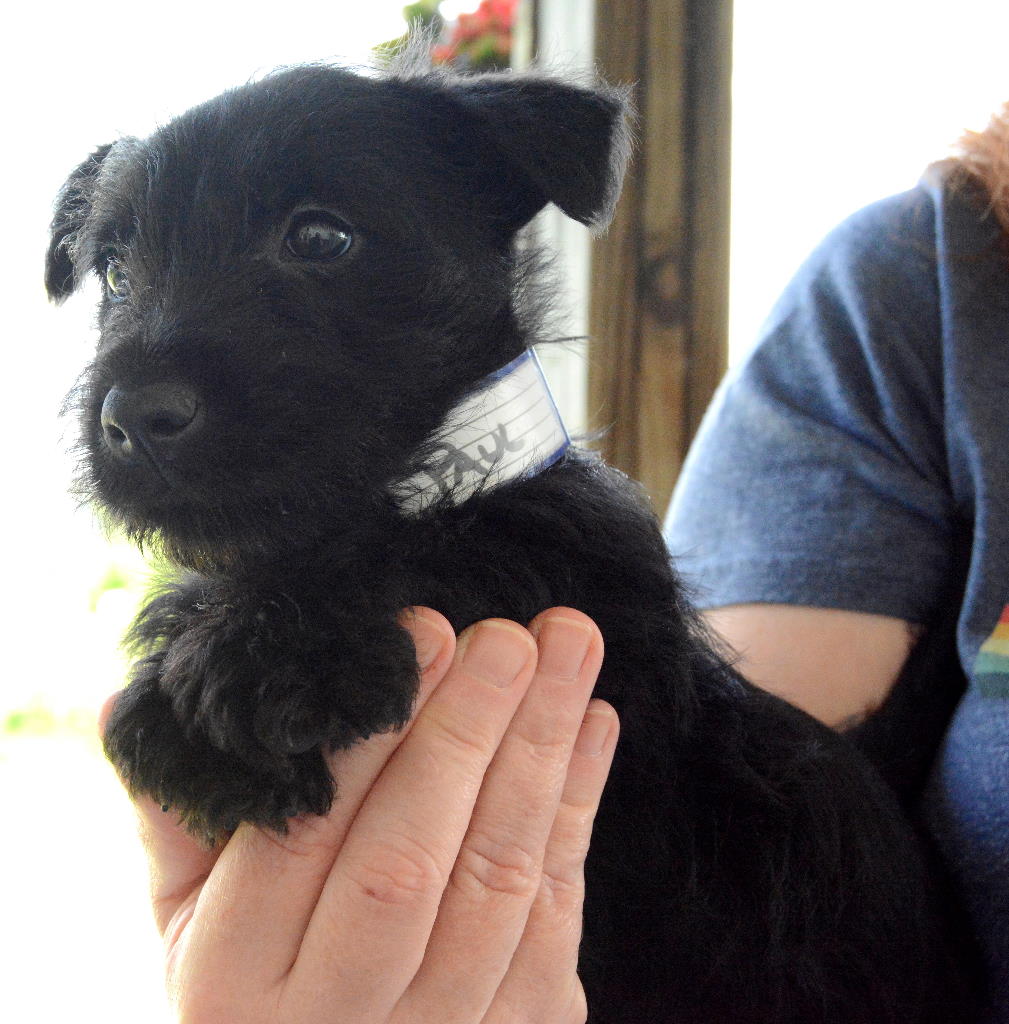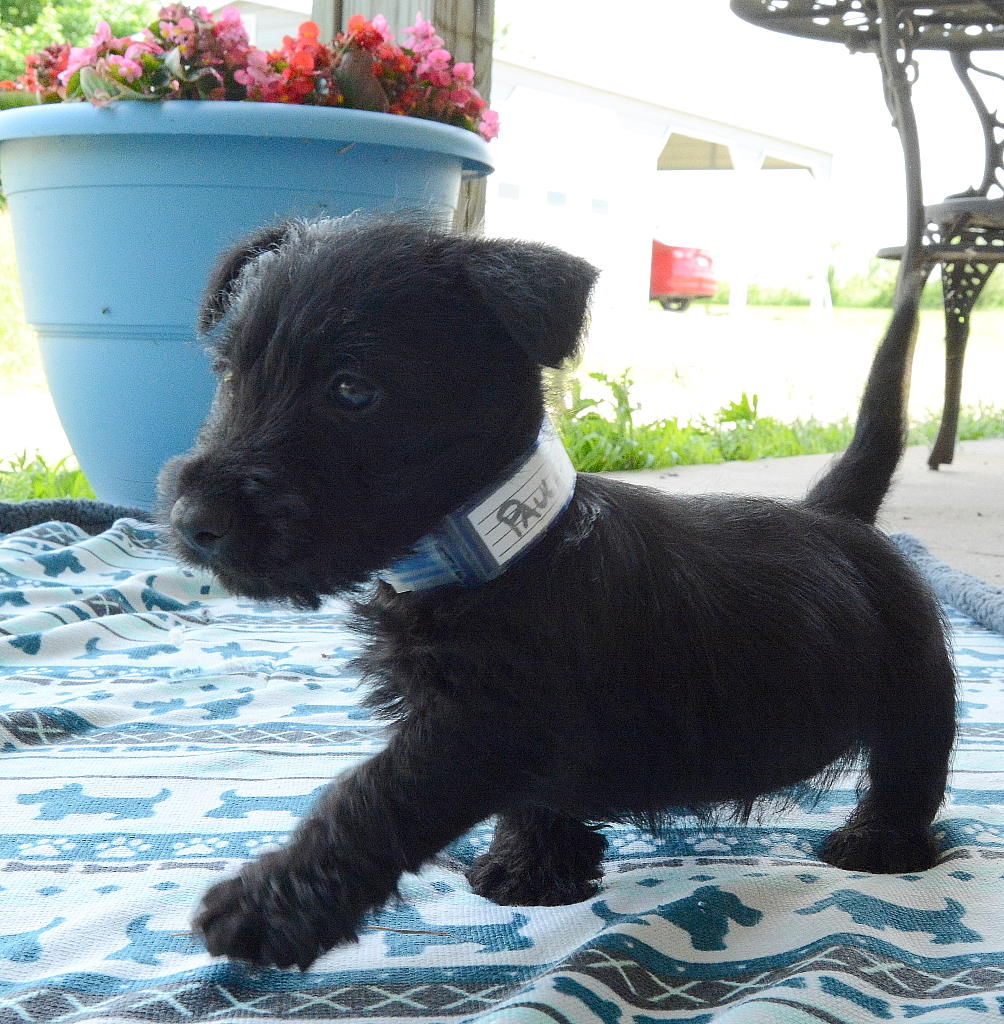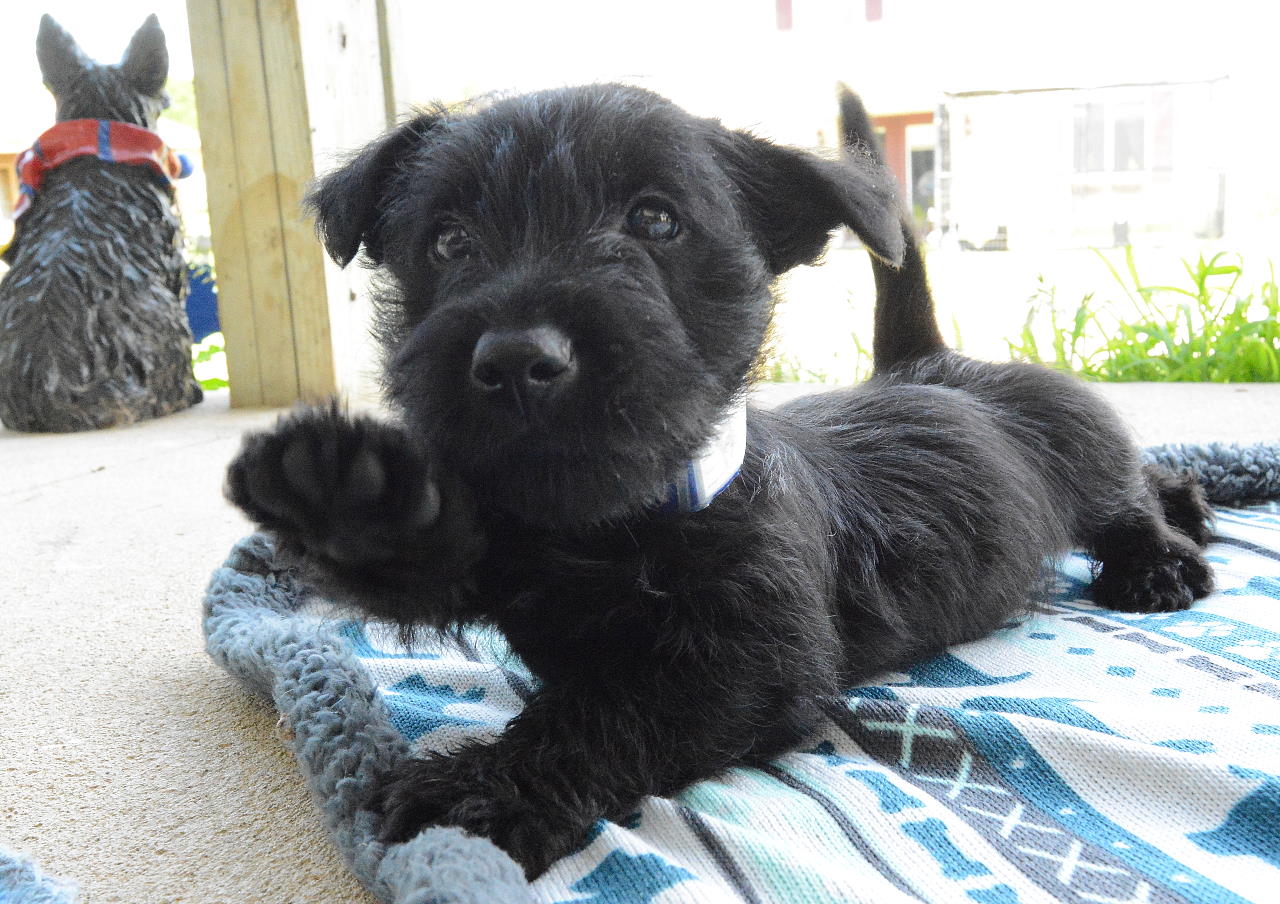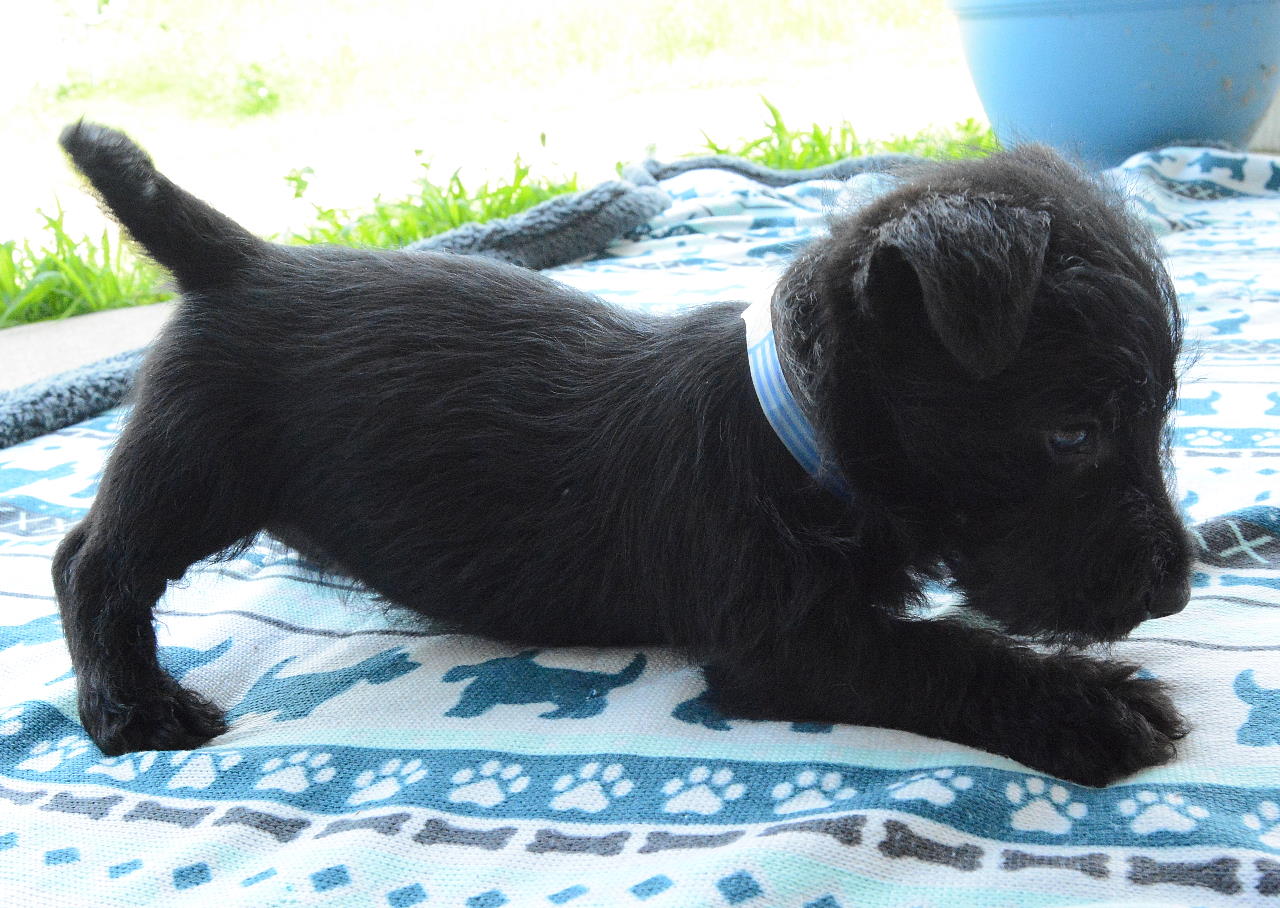 George
A little more laid back than his brothers, he prefers to let them go 1st.
Once he feels safe he springs to action though.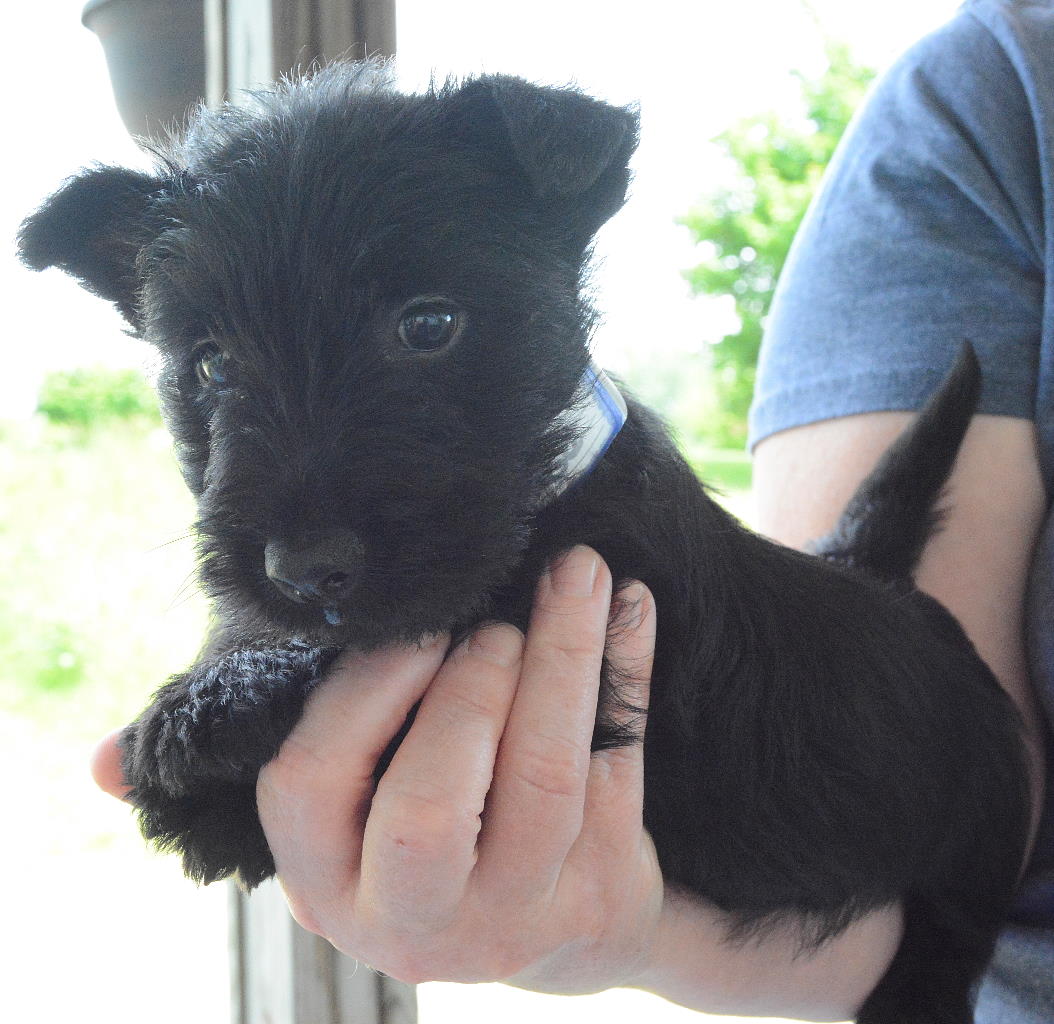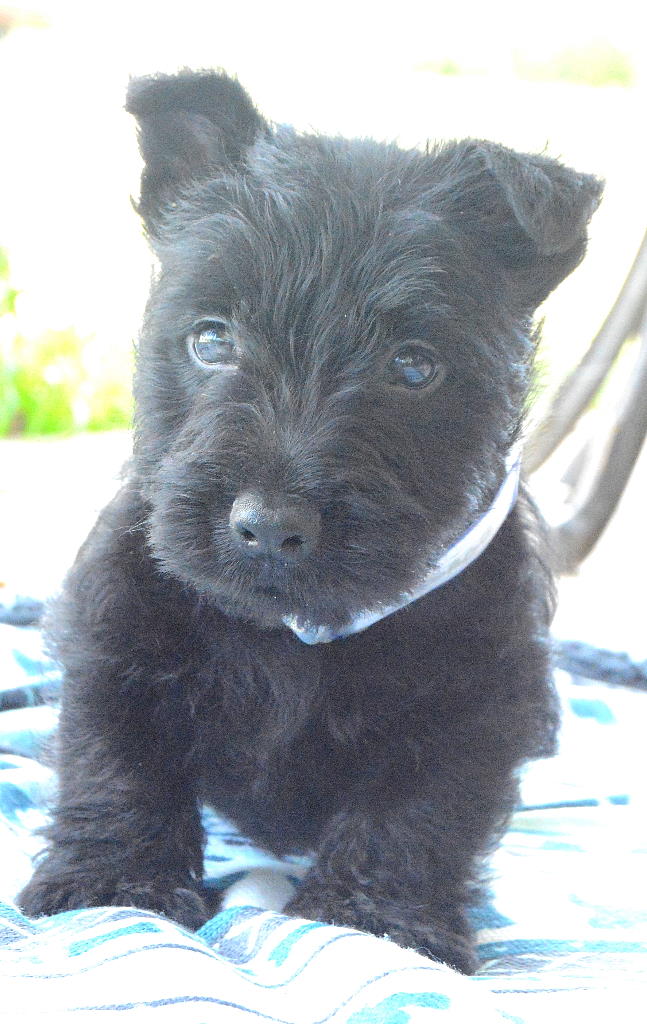 Ringo
He's the explorer of this litter. He must check out every new thing he sees.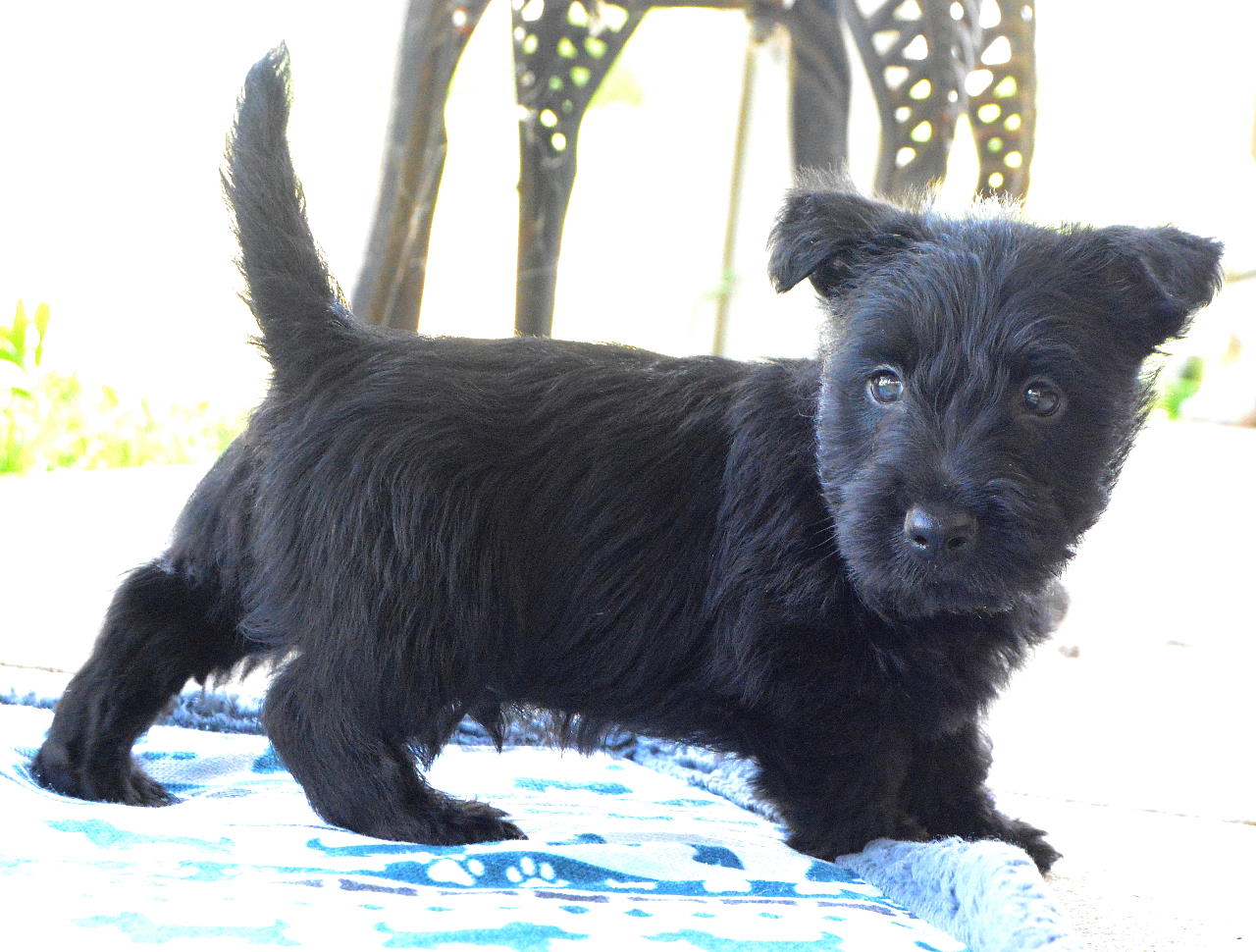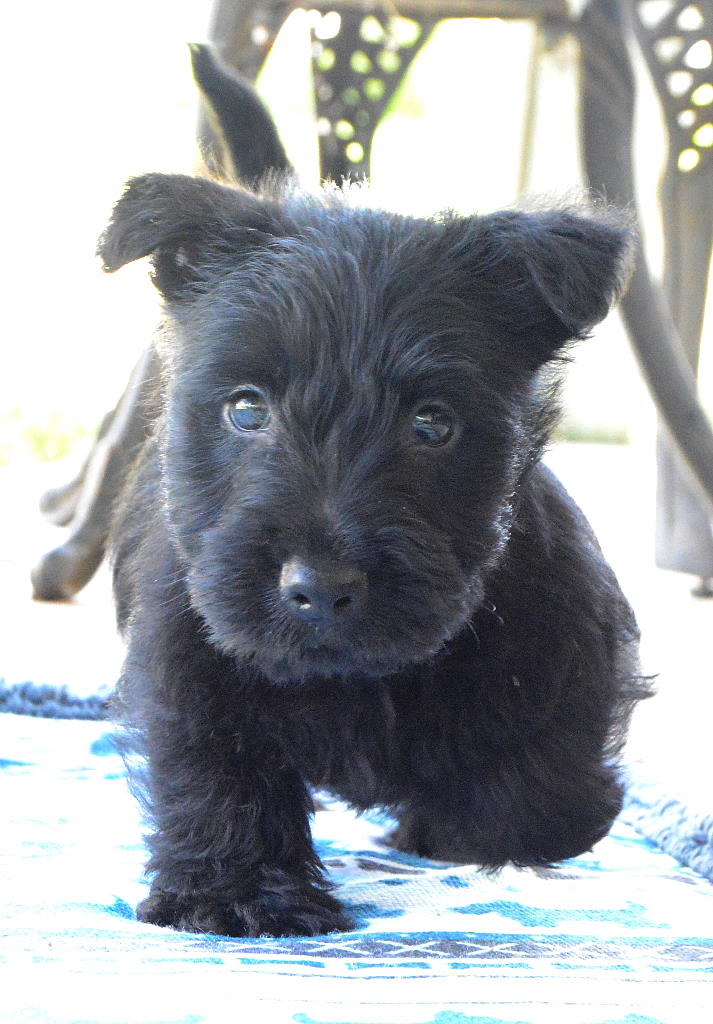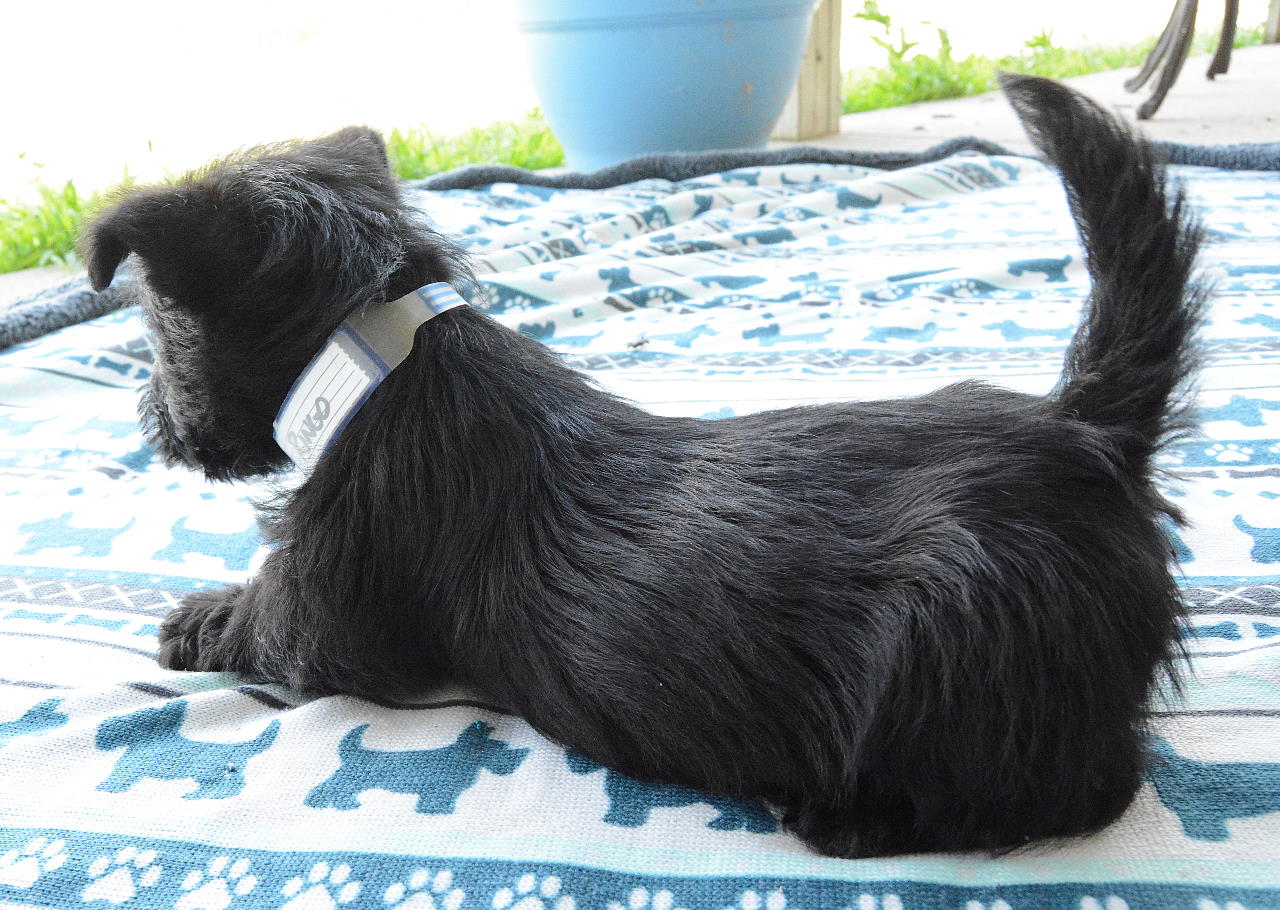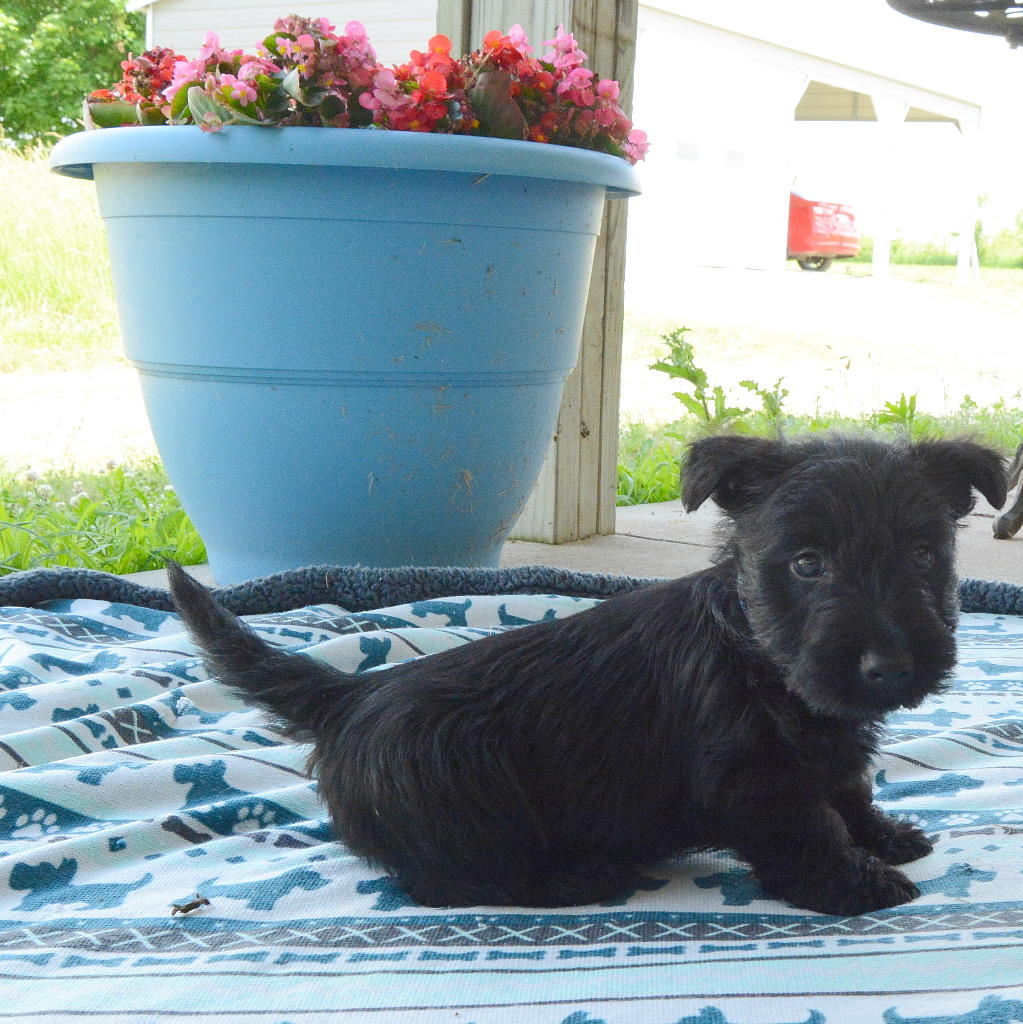 Please check us out on Facebook for some BONUS pictures of these puppies!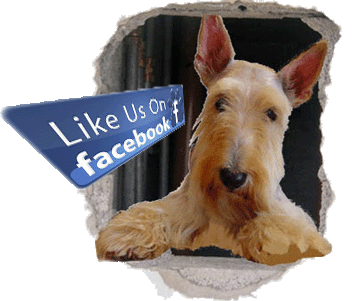 The End.