Rebel and Ringo's May 5th, 2022 litter
Newest pictures are at the top of the page, the further down you look, the younger the pups.
--------------------------------------------------------------
06-20-2022
WARNING BIG UPDATE, PLEASE LET ALL PICTURES LOAD.
These pups have had their 1st vet check and inoculations.
They are now 100% weaned.
Here are the new pictures.
Everyone has a new ID collar, this will remain with them until they go home.
The boys are in green the girls in yellow.
The Boys
Boy #1
He's mostly black with a few brindle hairs, I will probably classify his as "Black-Brindle"
He takes a couple minutes to warm up to you but once you are a trusted human he throws caution to the wind.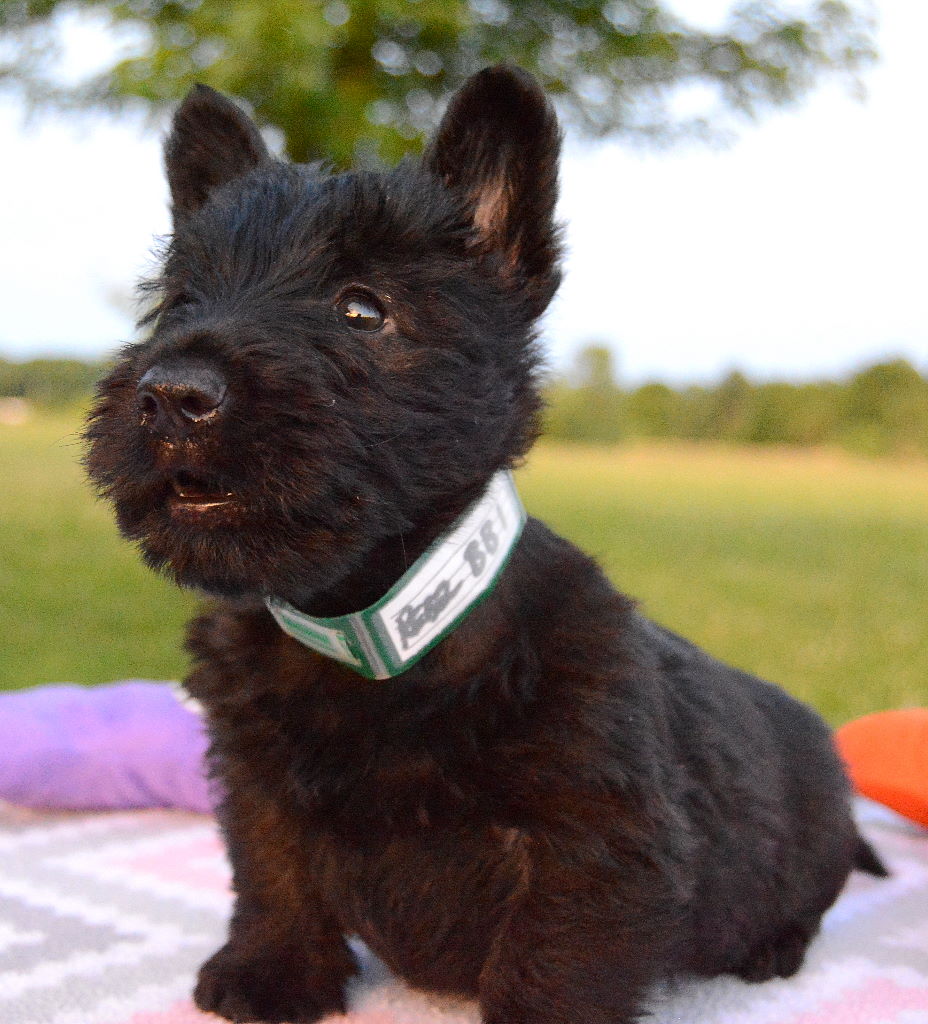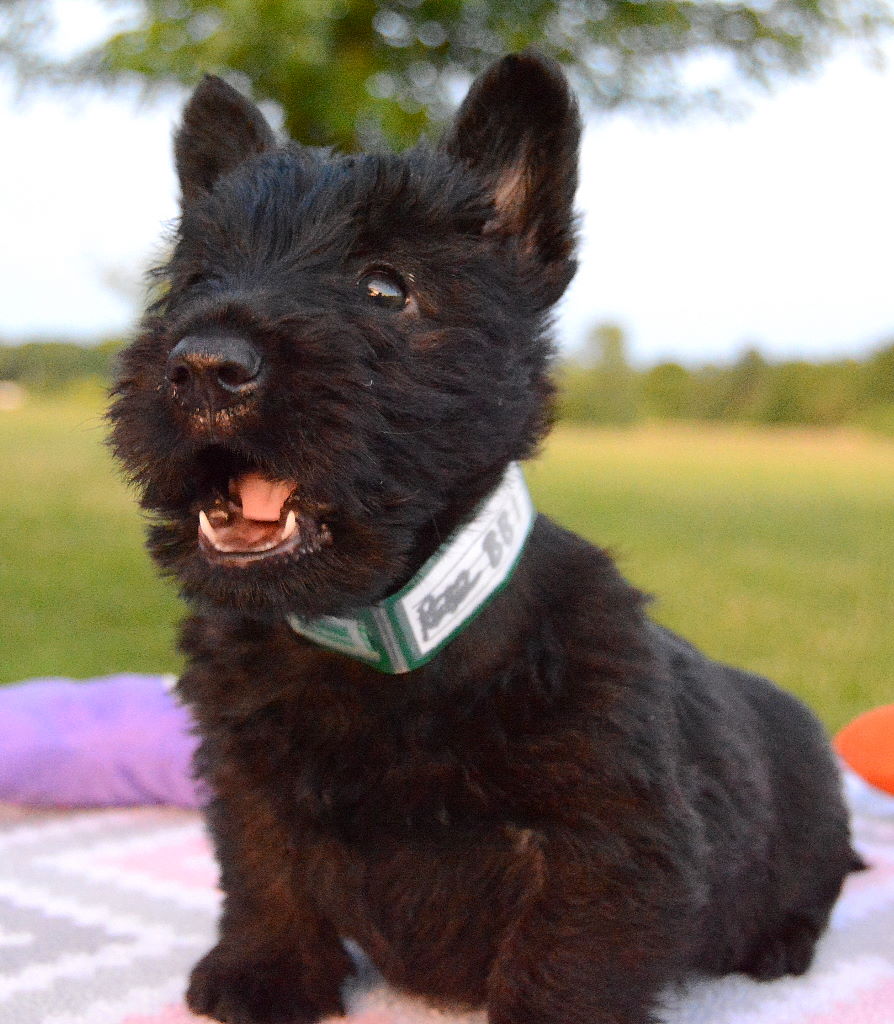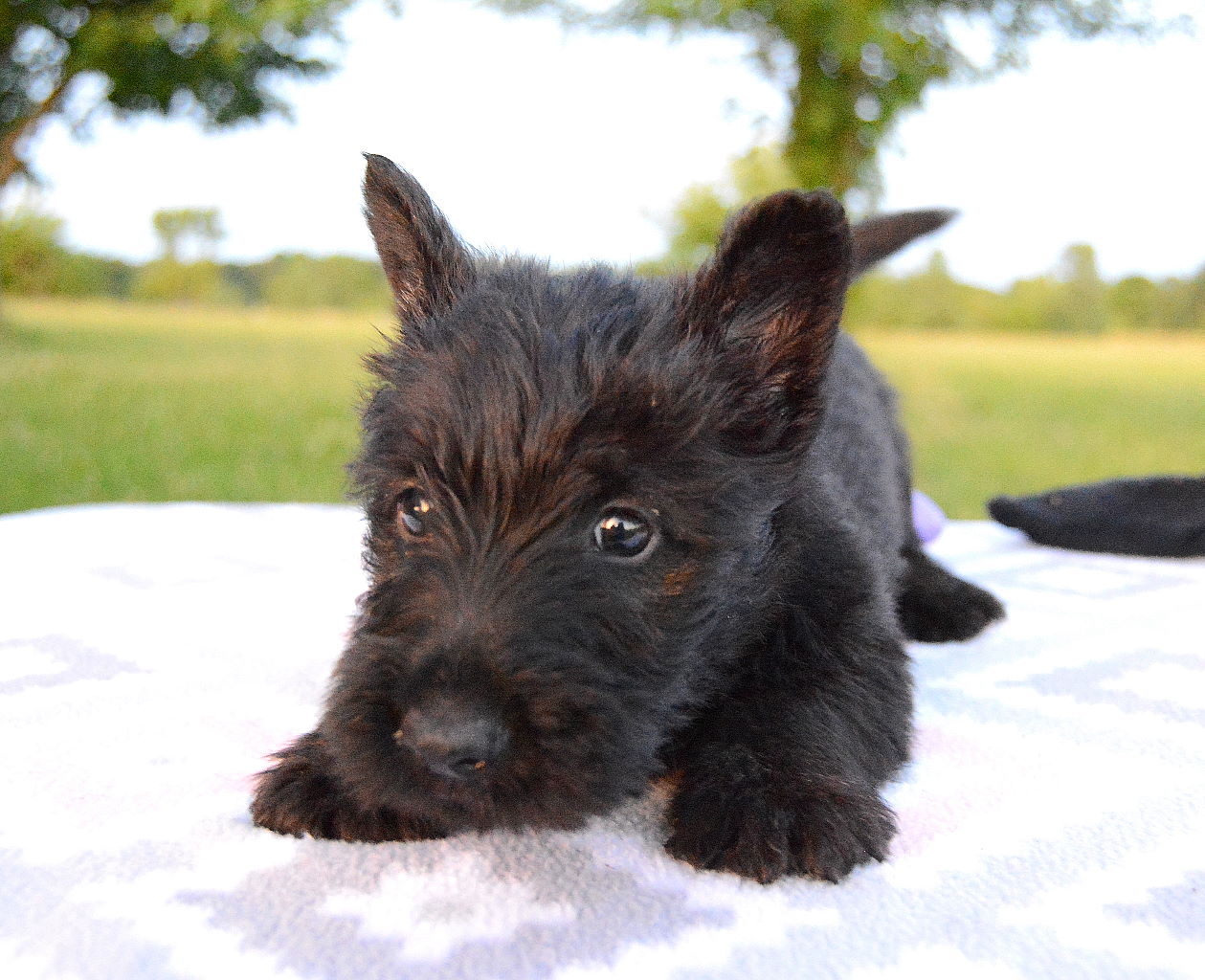 Boy #2
He's black but keep in mind, his Mama and Daddy both are both brindle.
Do not be surprised if some brindle pops out on him one day.
This guy prefers to cuddle... he might be a good TV buddy...or he might be playing possum!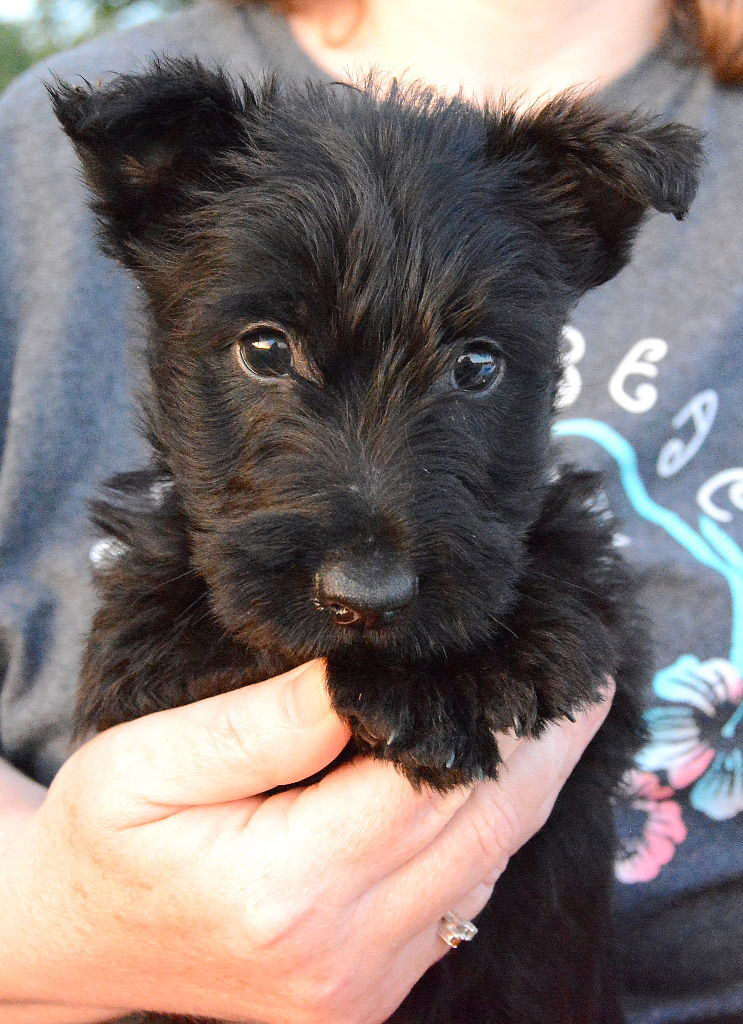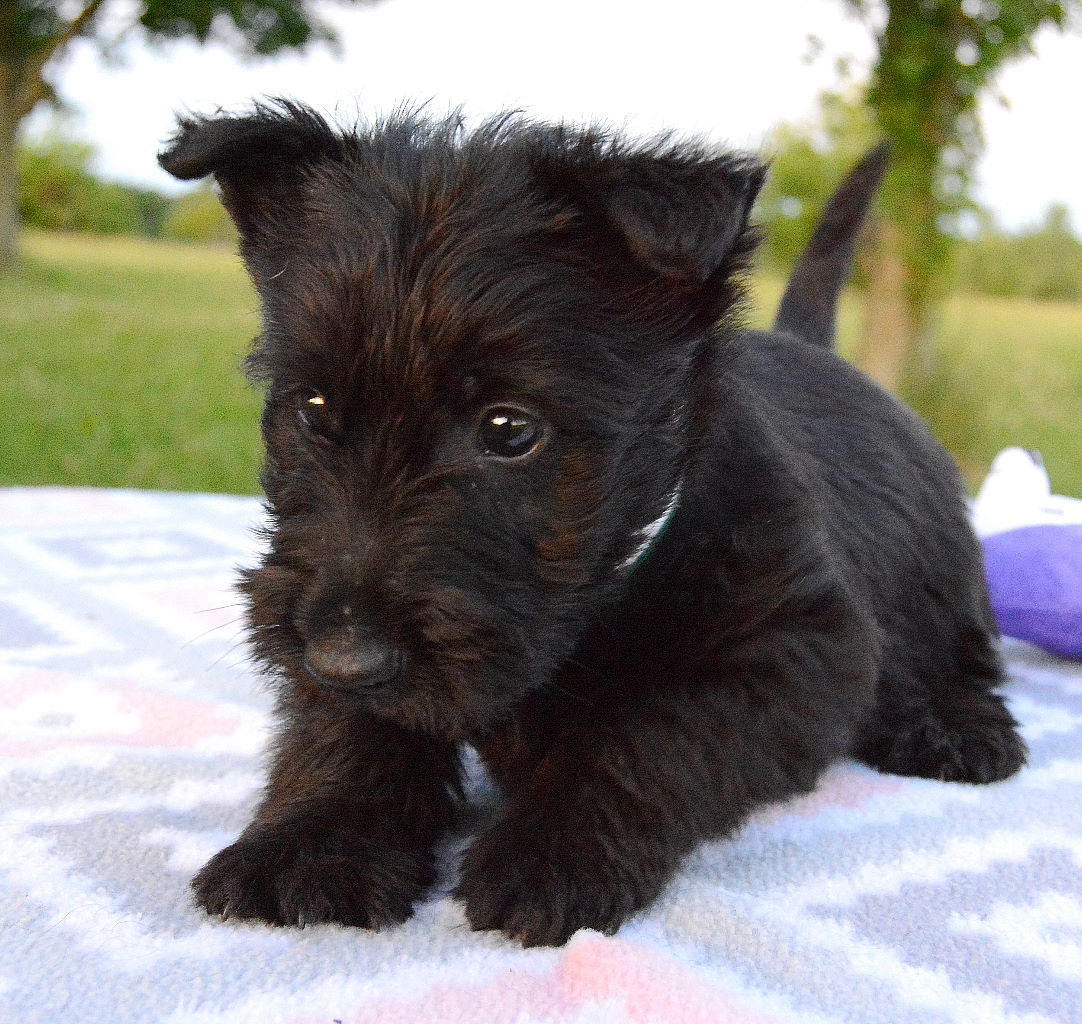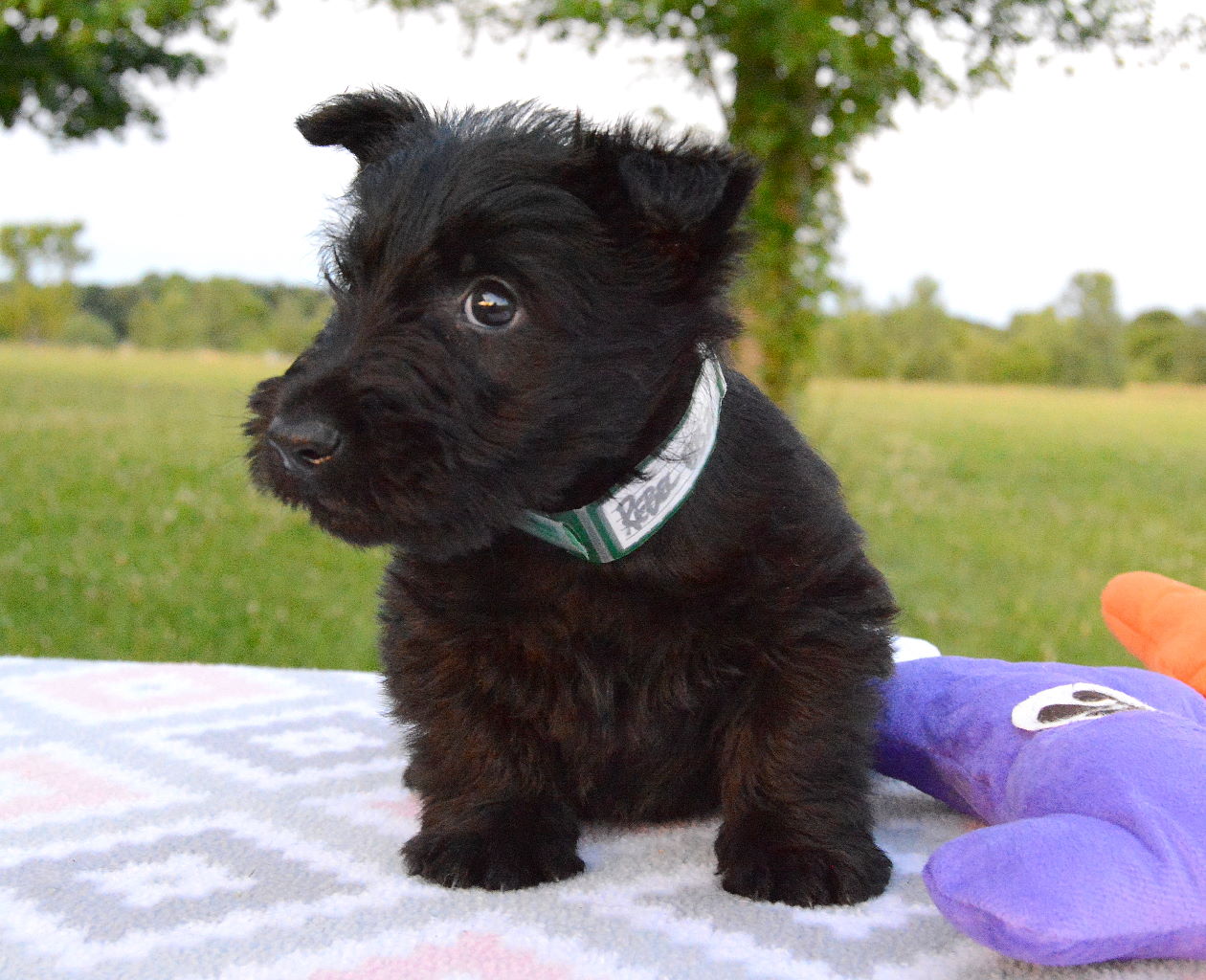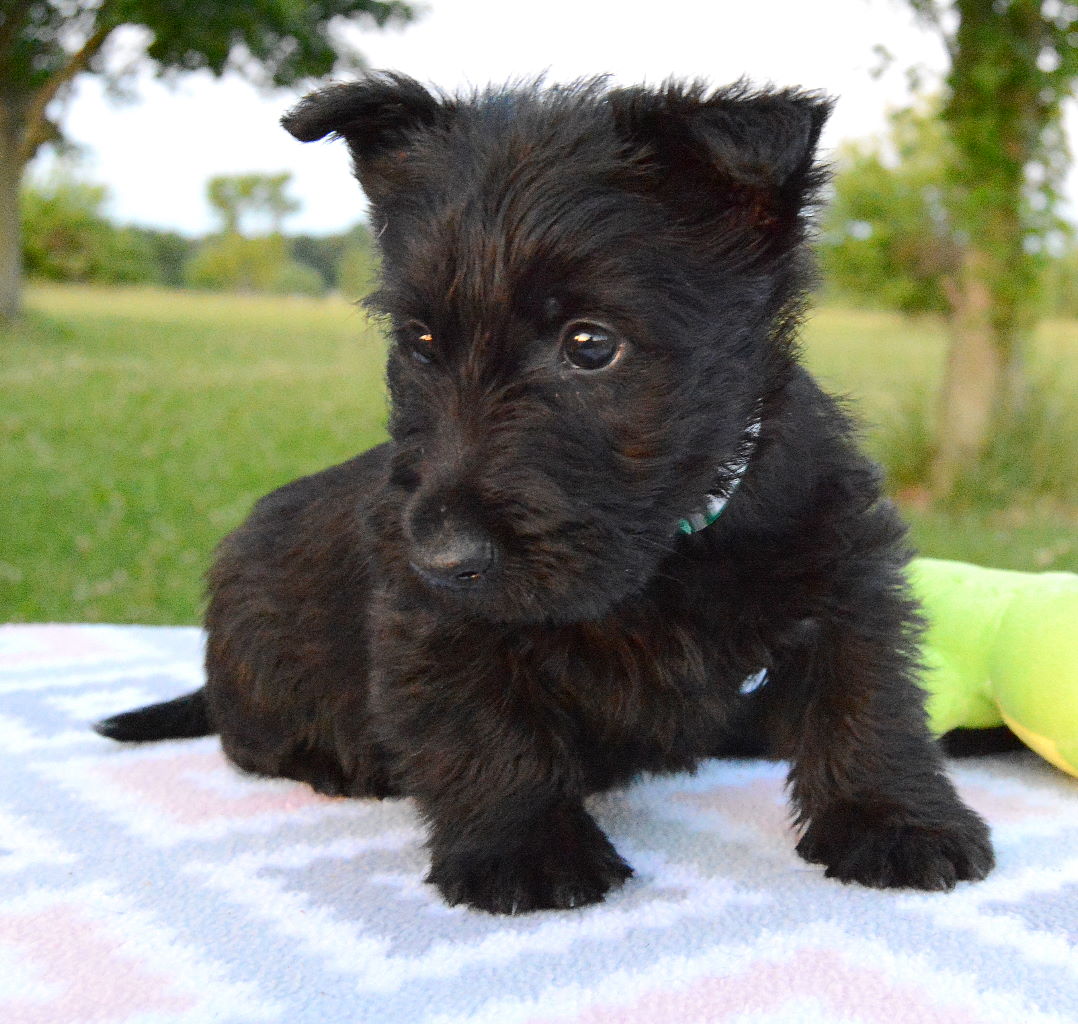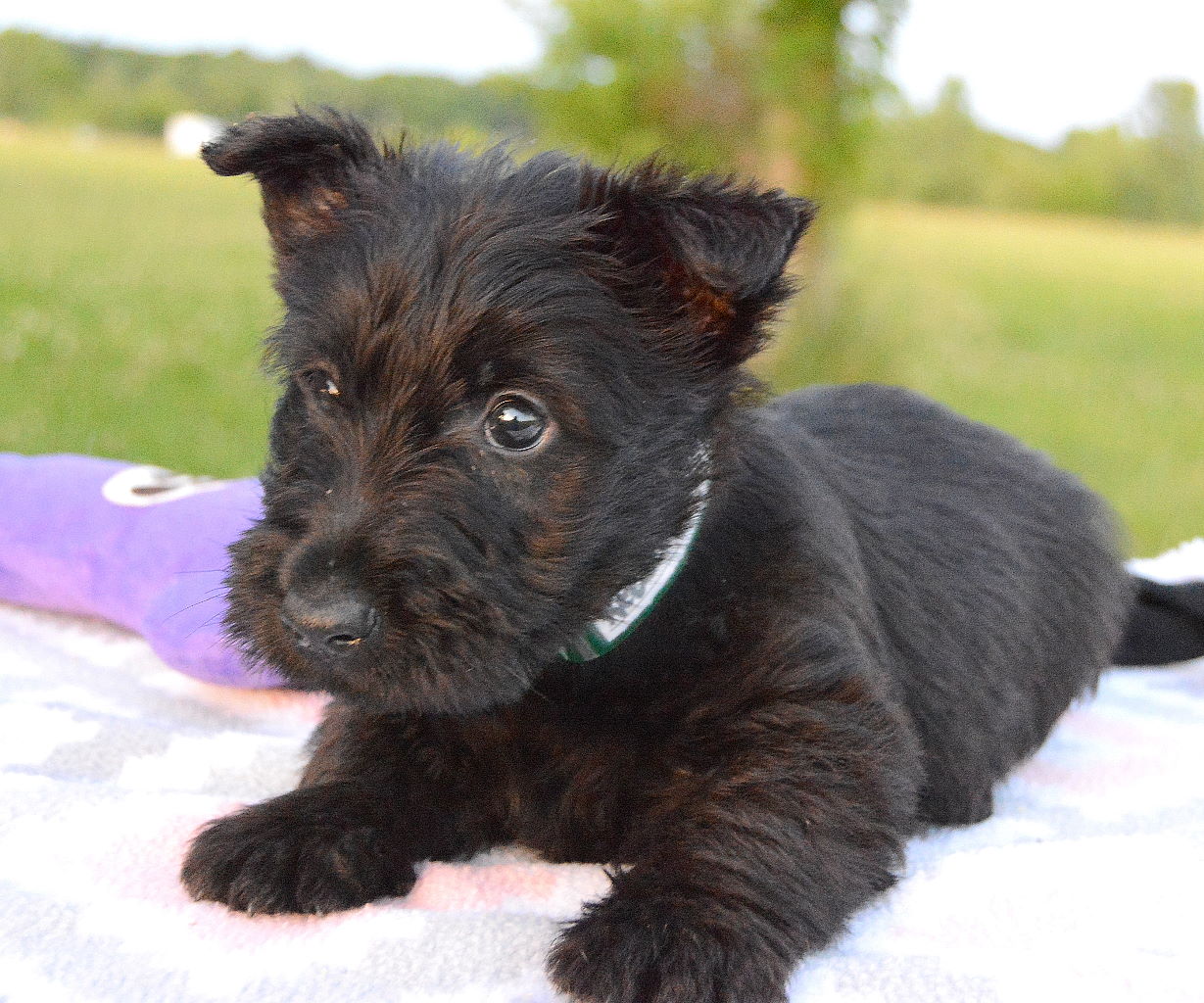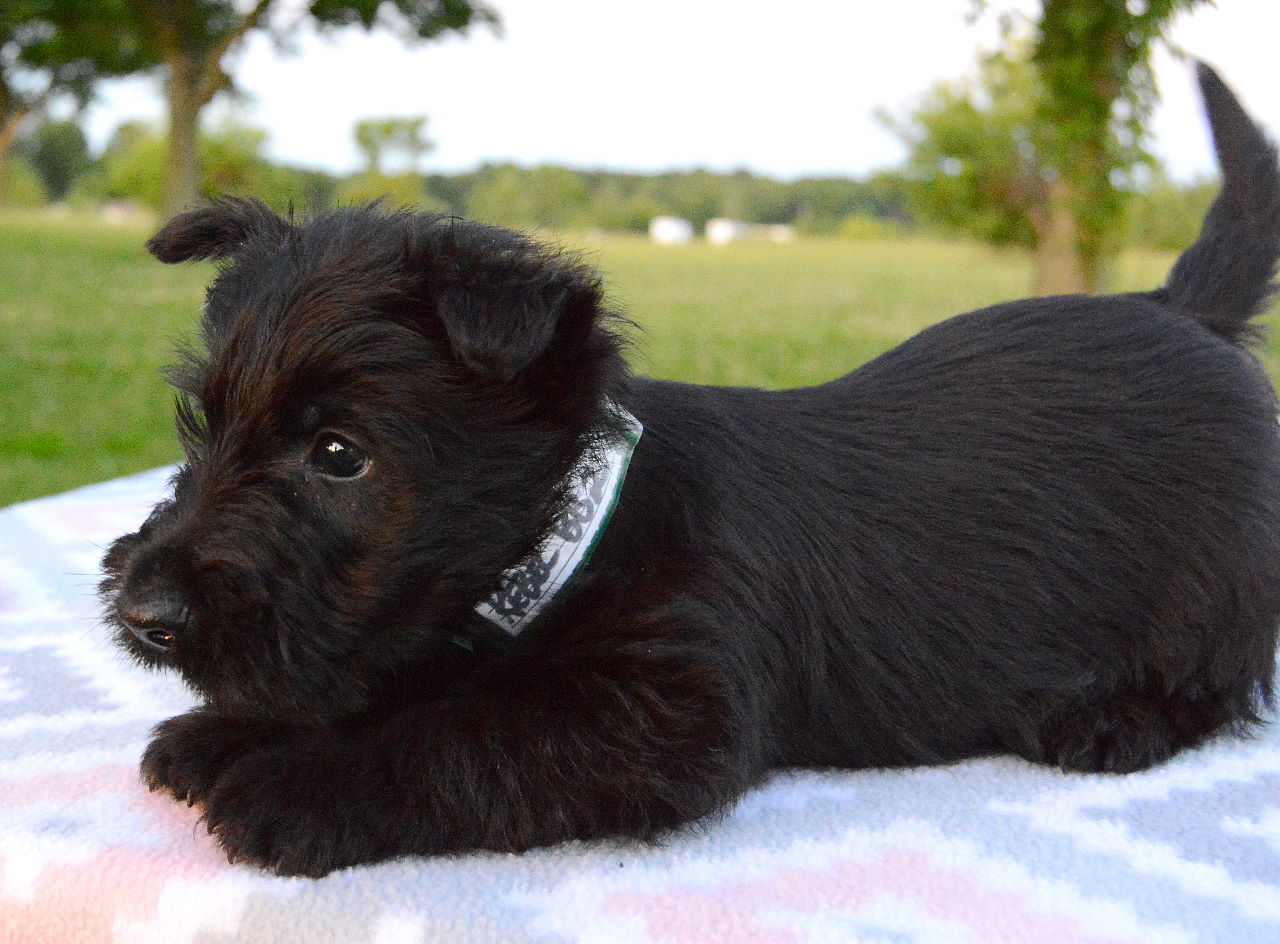 The Wheaten Boy
He's a happy boy!
His butt wiggles most of the time you play with him.
Goofy happy funny boy.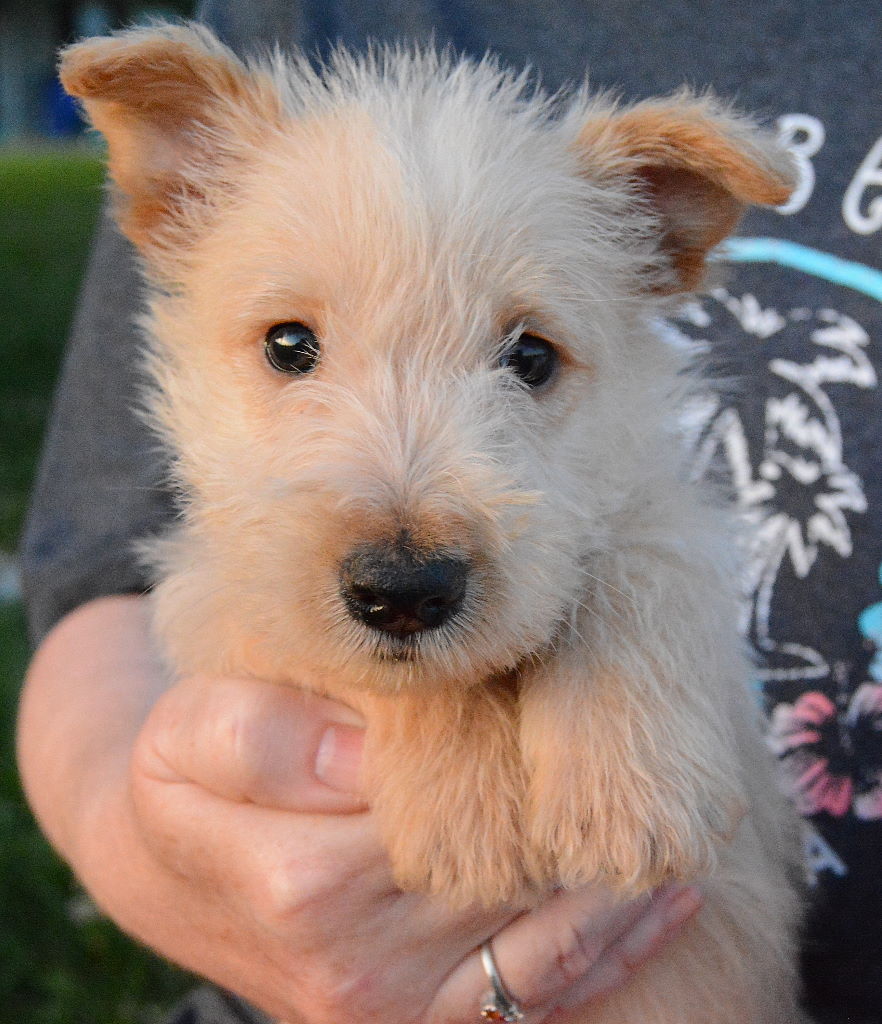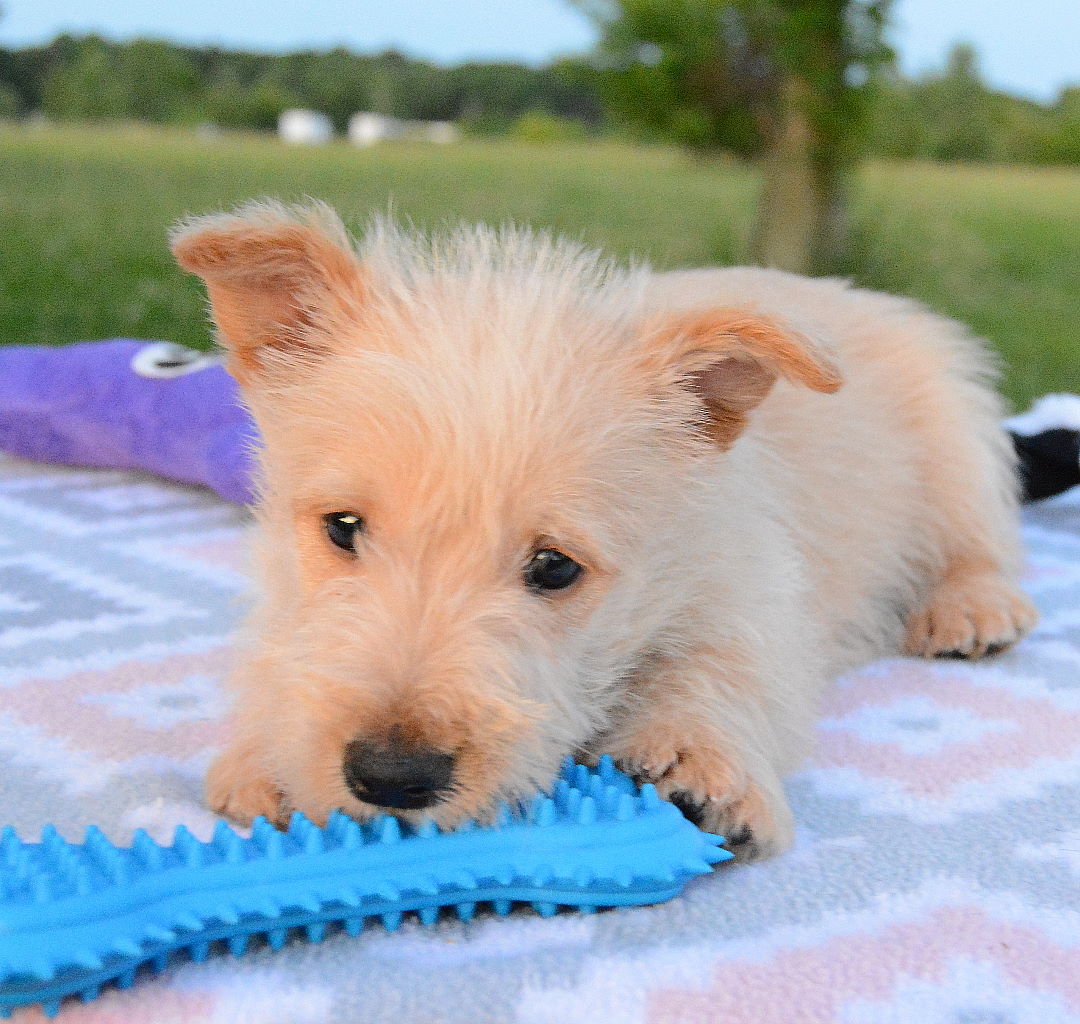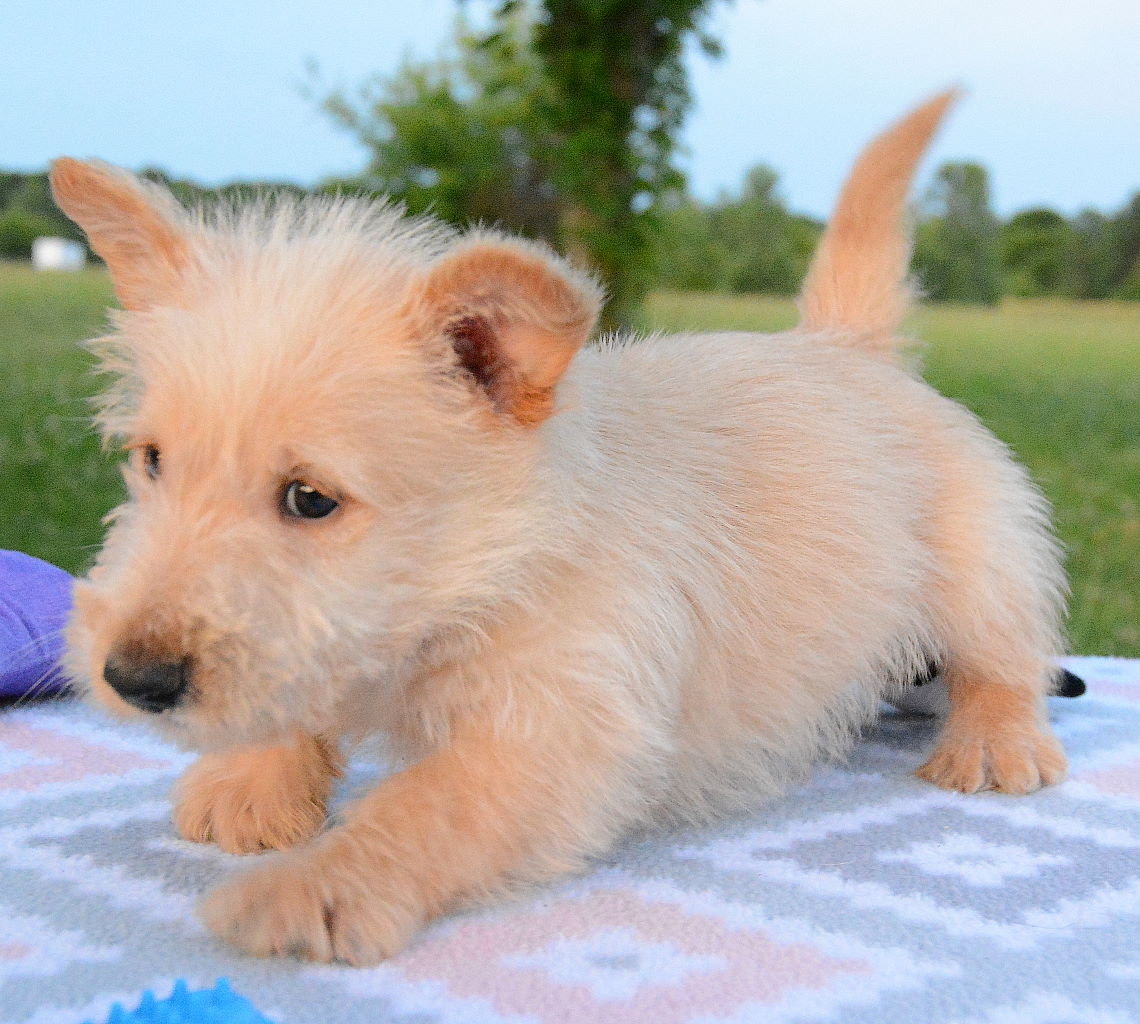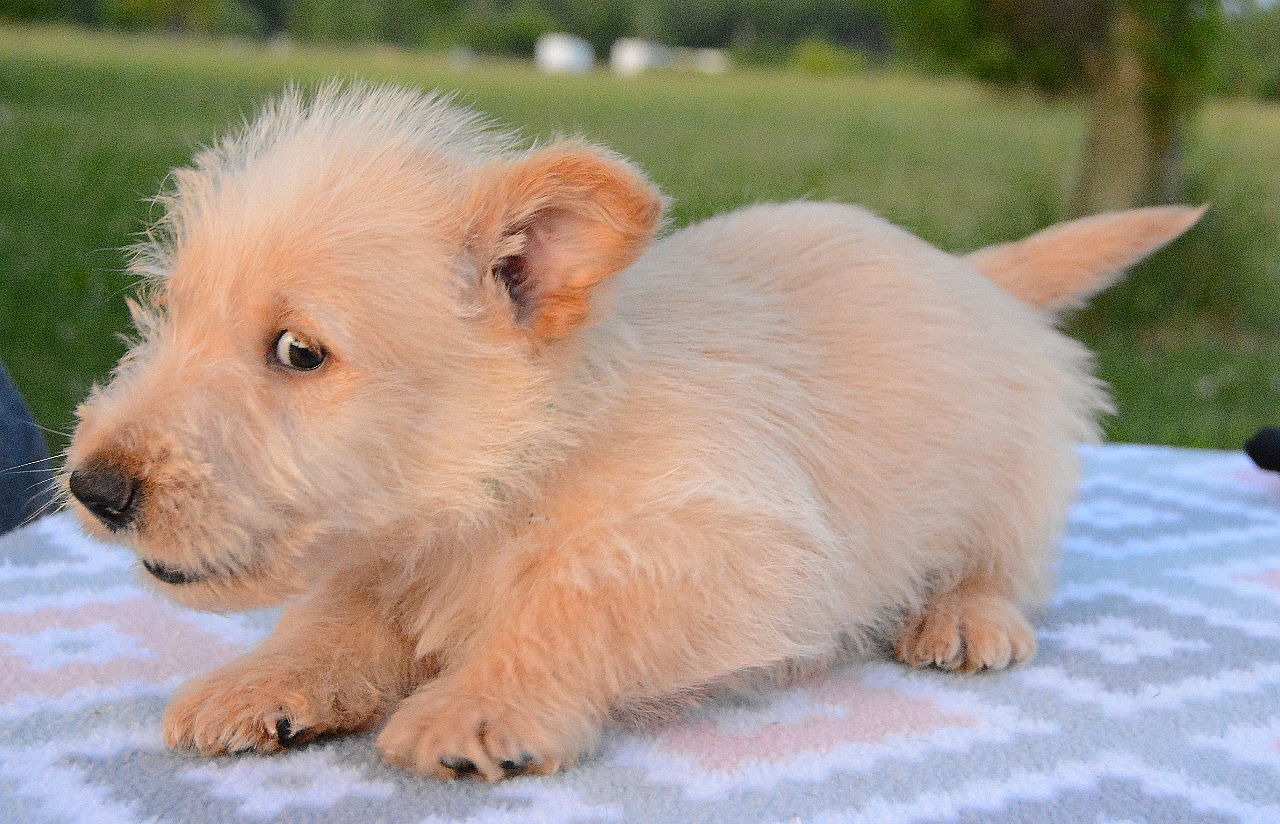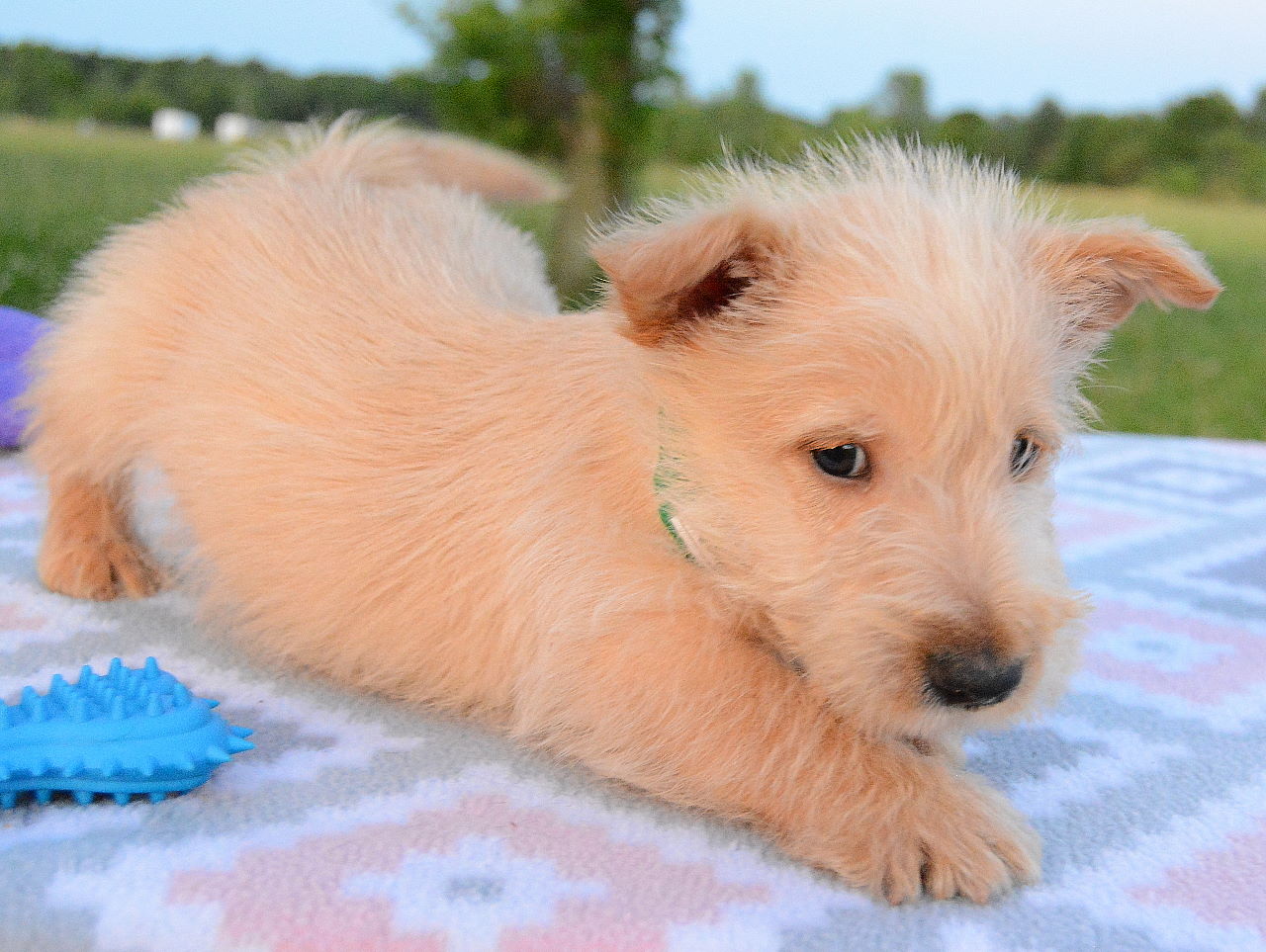 The Girls
Girl #1
Brindle.
She is very playful and quick!
It might be because she is a little lighter than usual because she was born without a tail.
She is as smooth as a peach back there...not even a hint of a tail.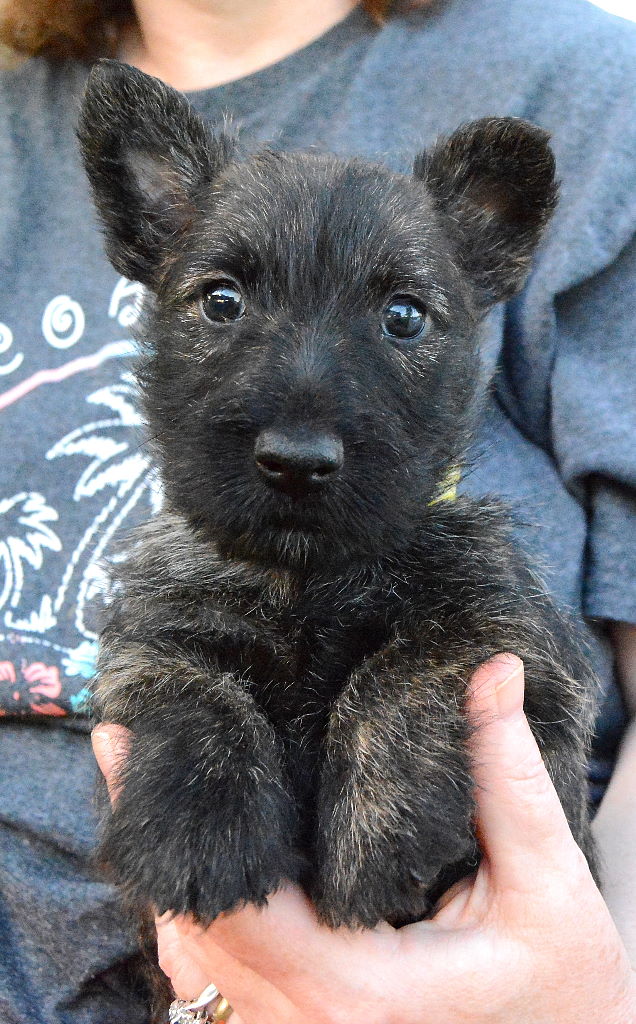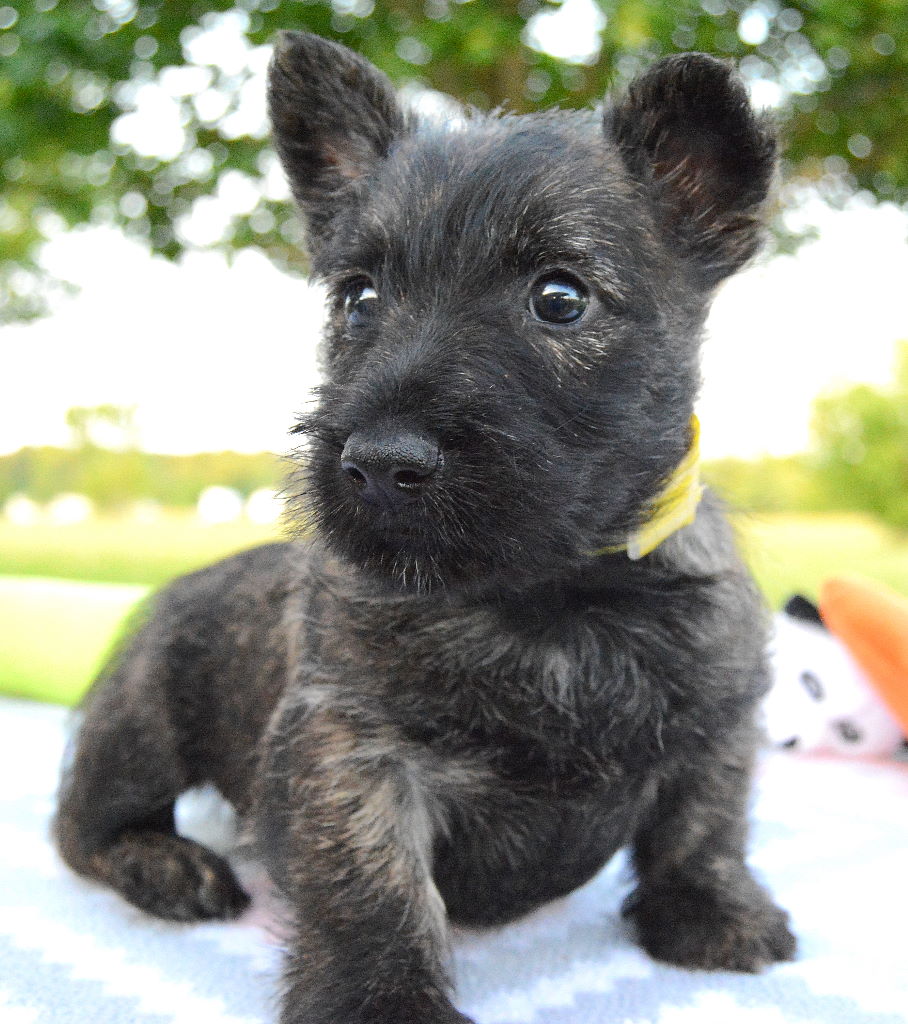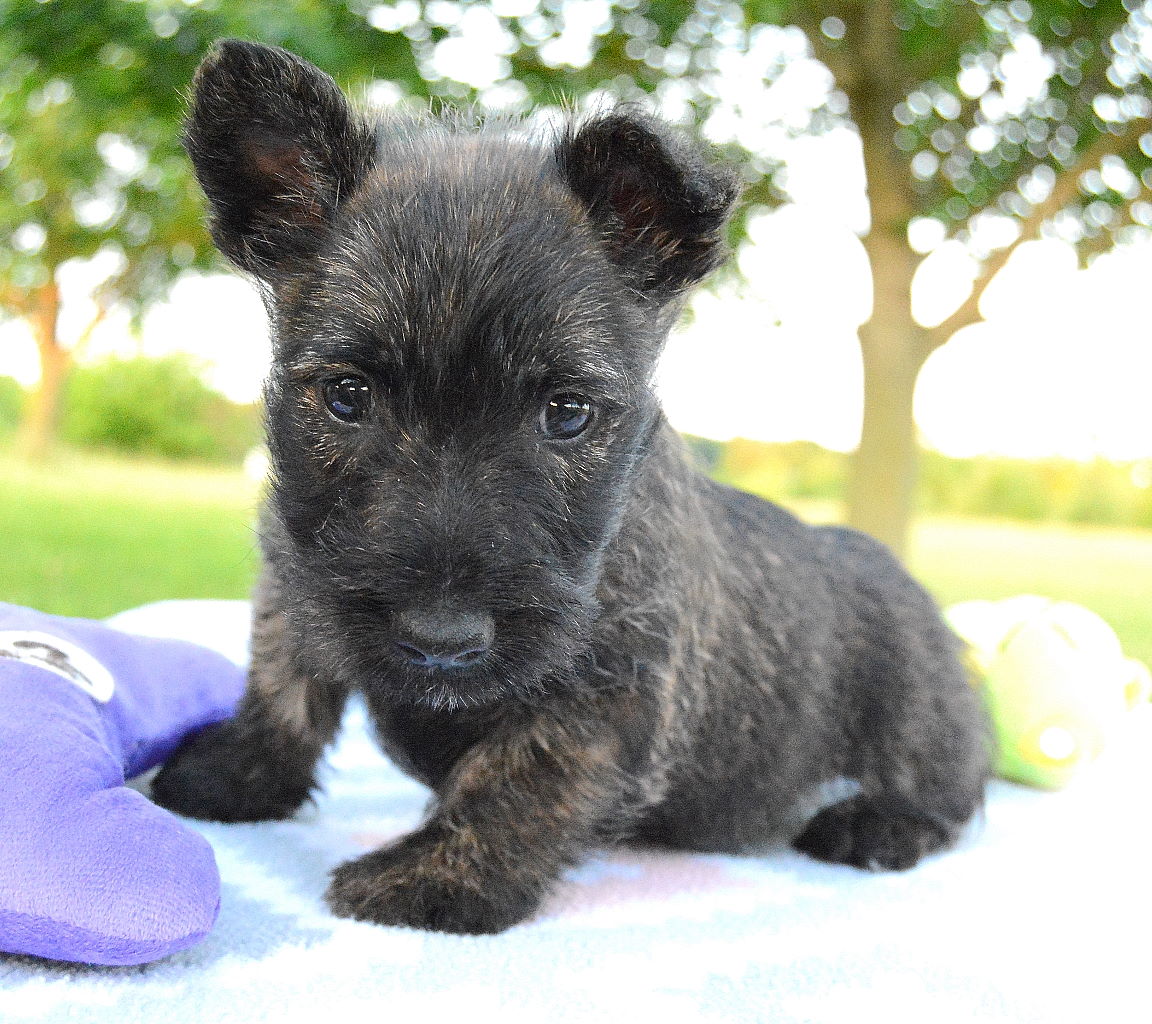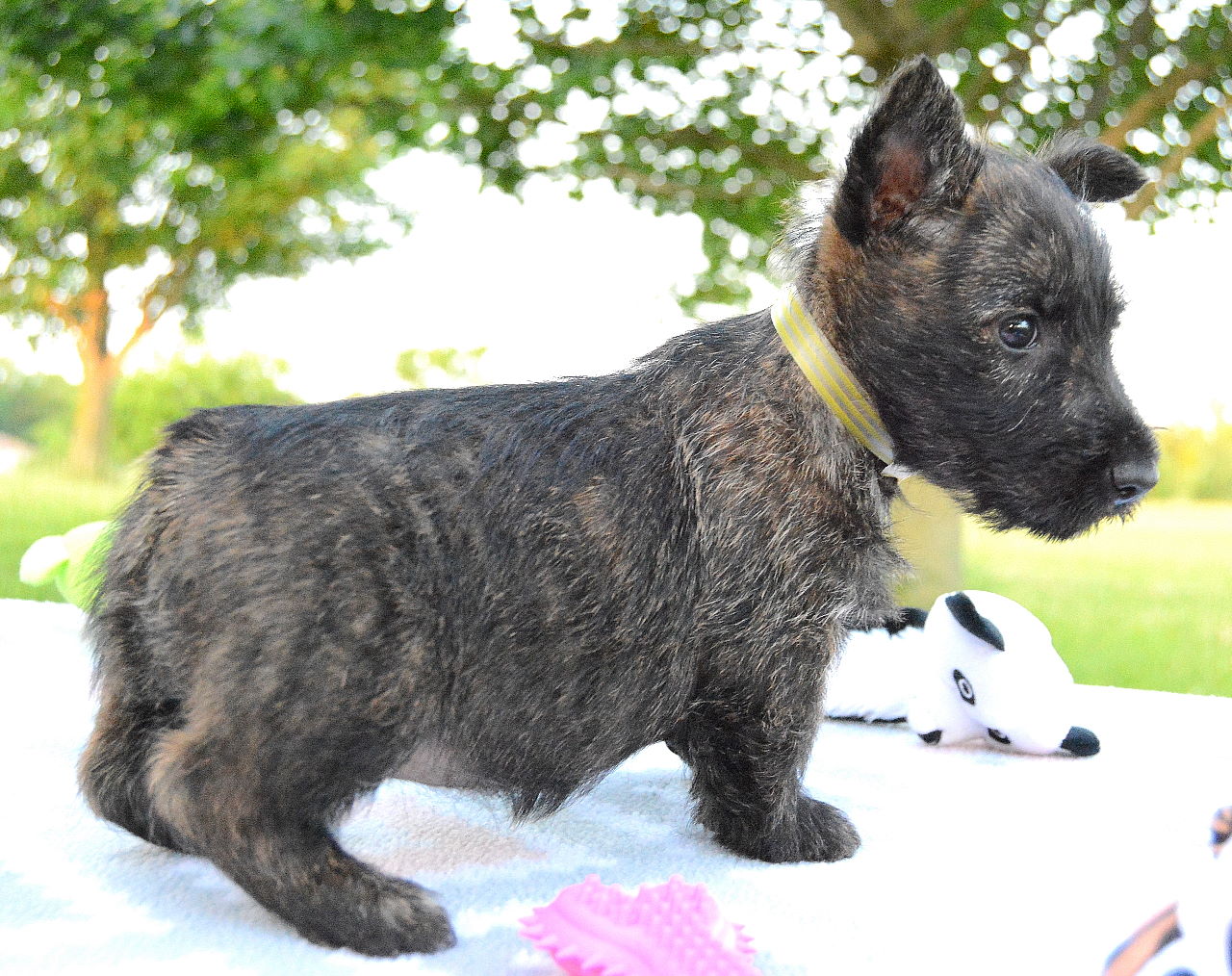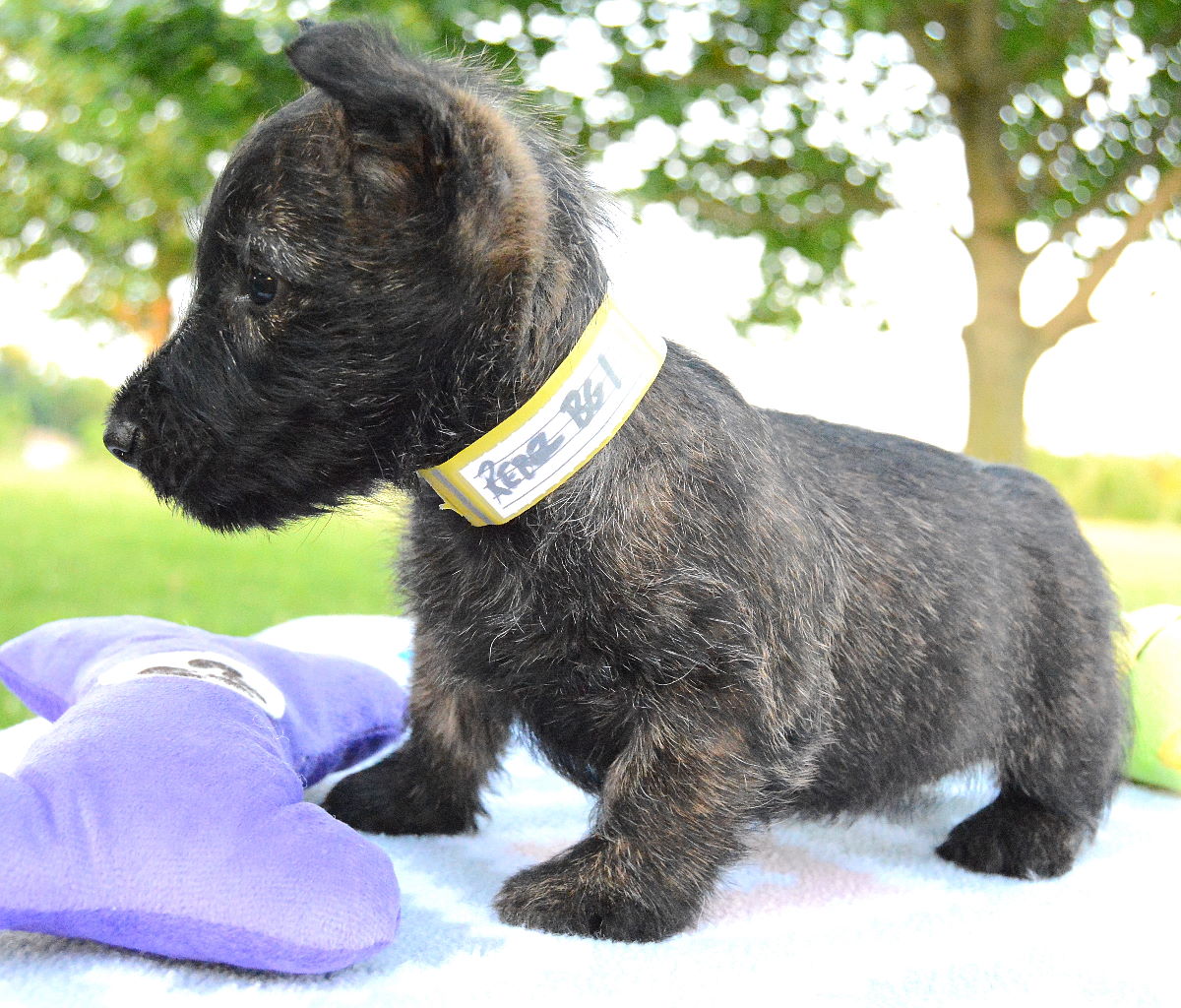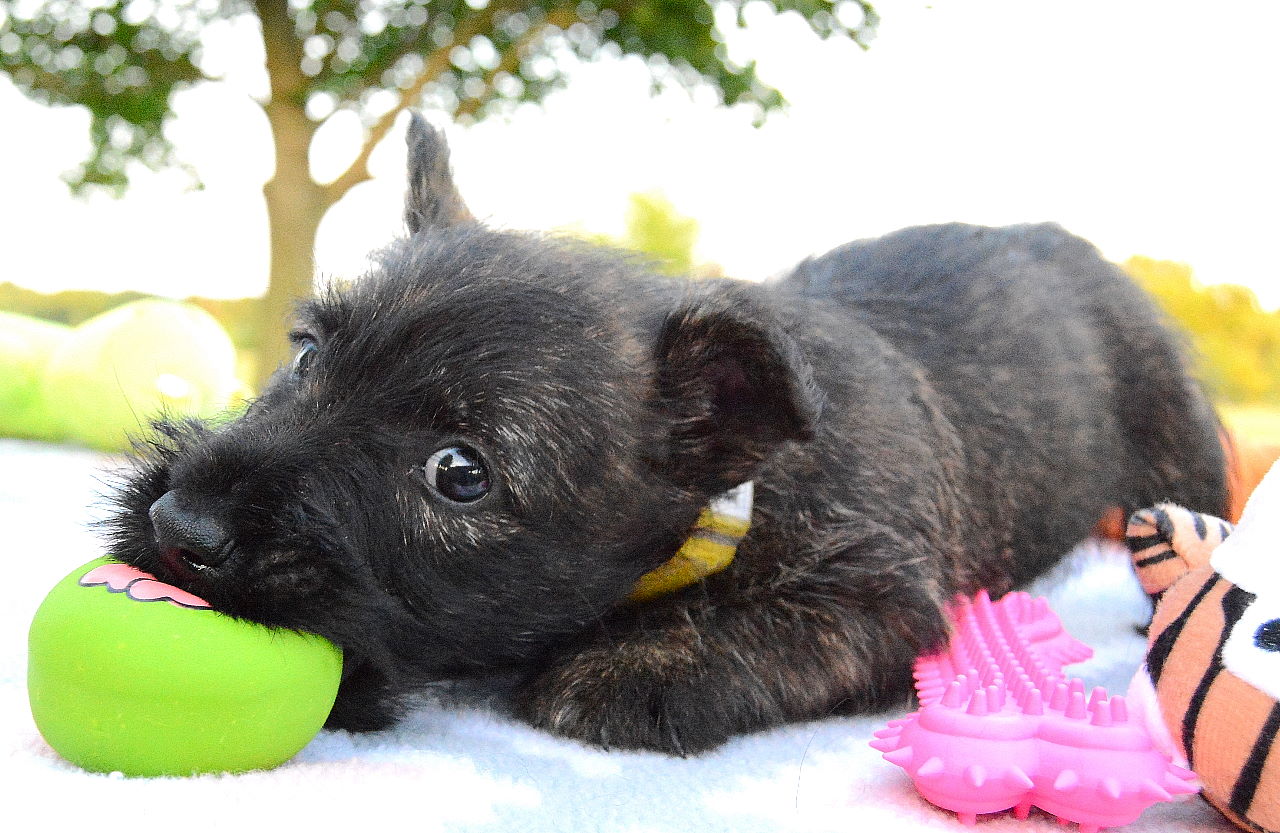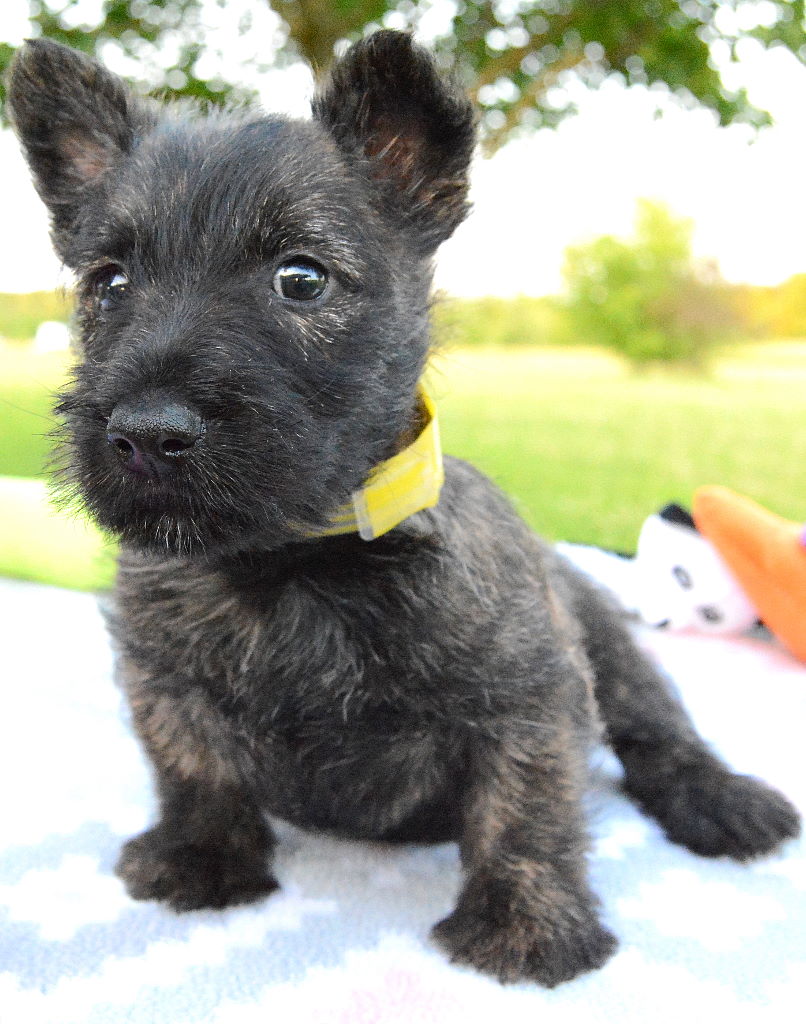 Girl #2
She is black but keep in mind, she has brindle parents. She may get a little brindle herself some day.
She is fairly confident and once she feels it's safe then she plays hard.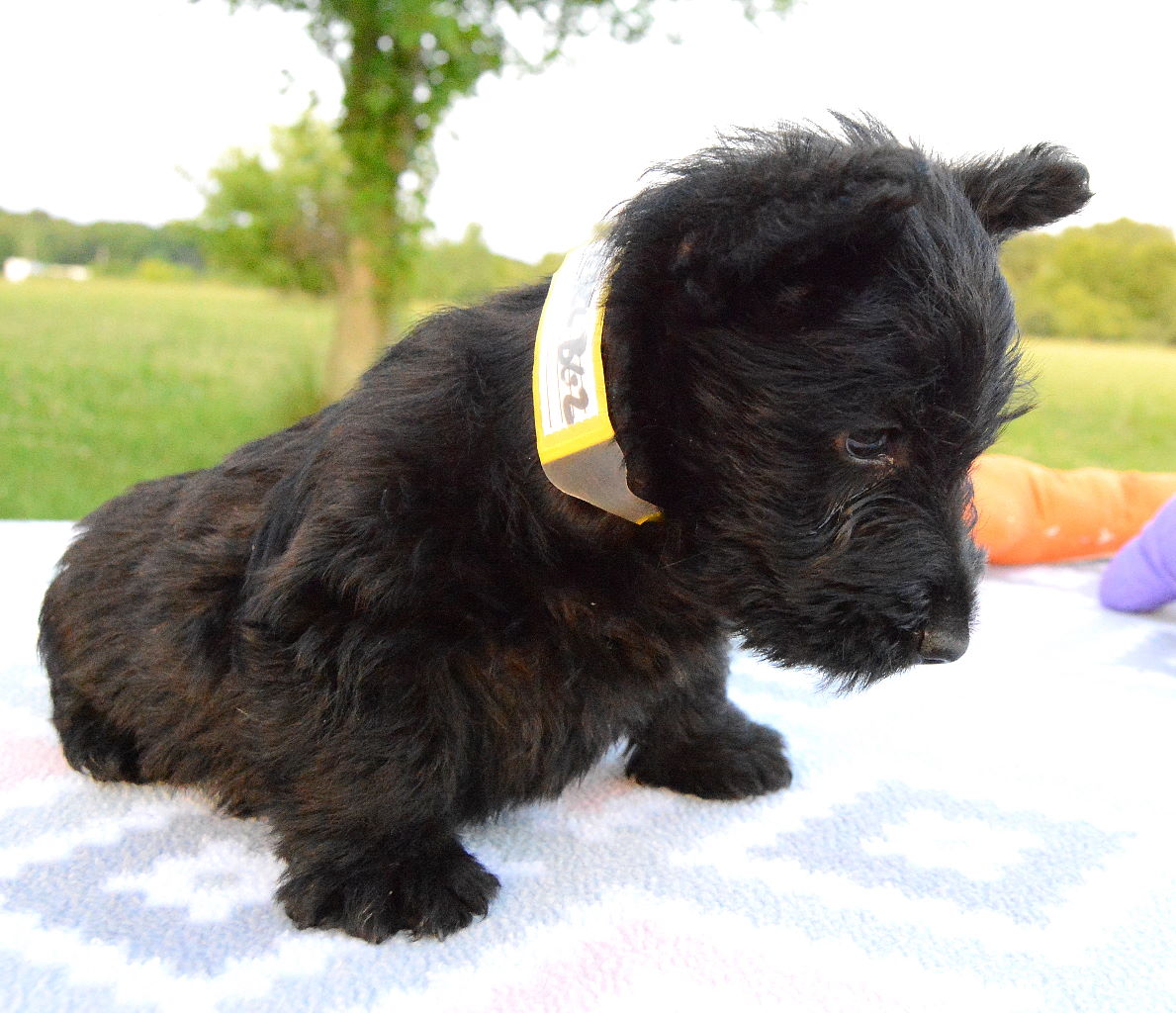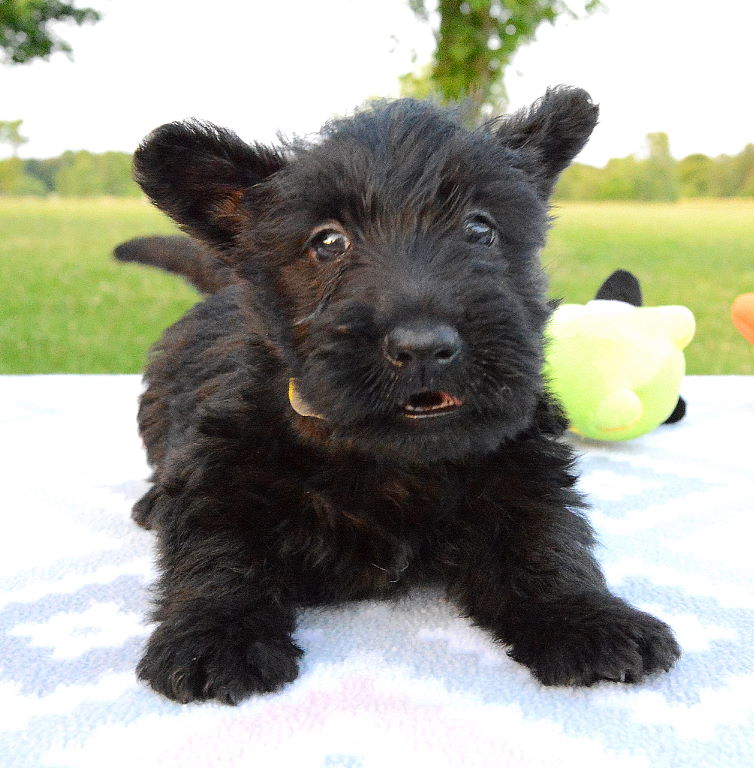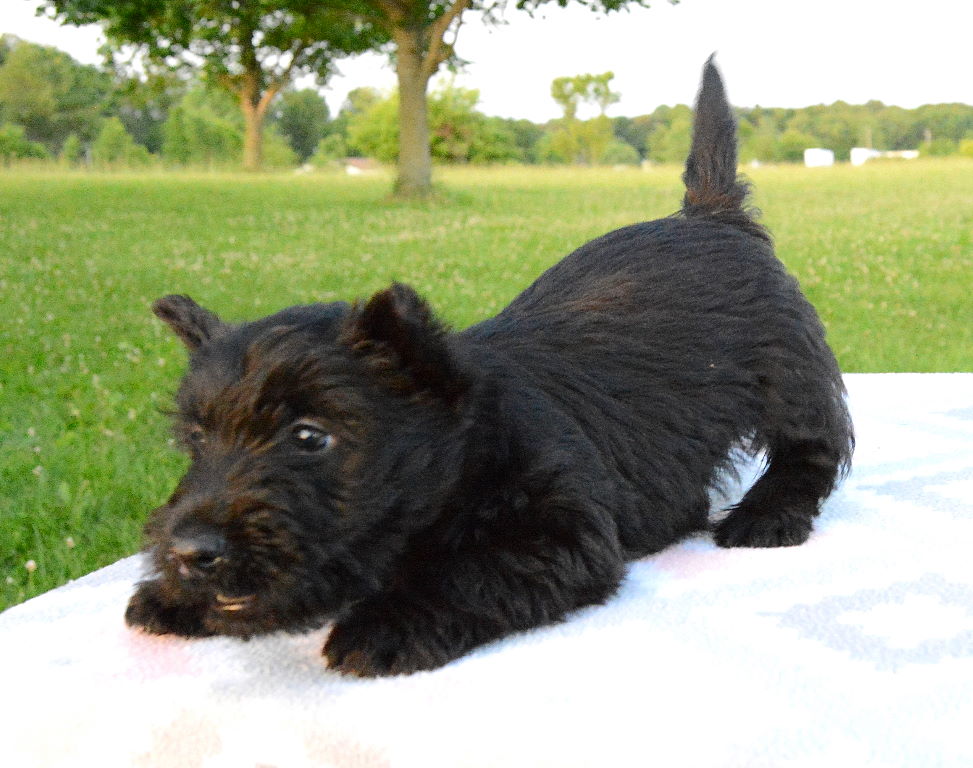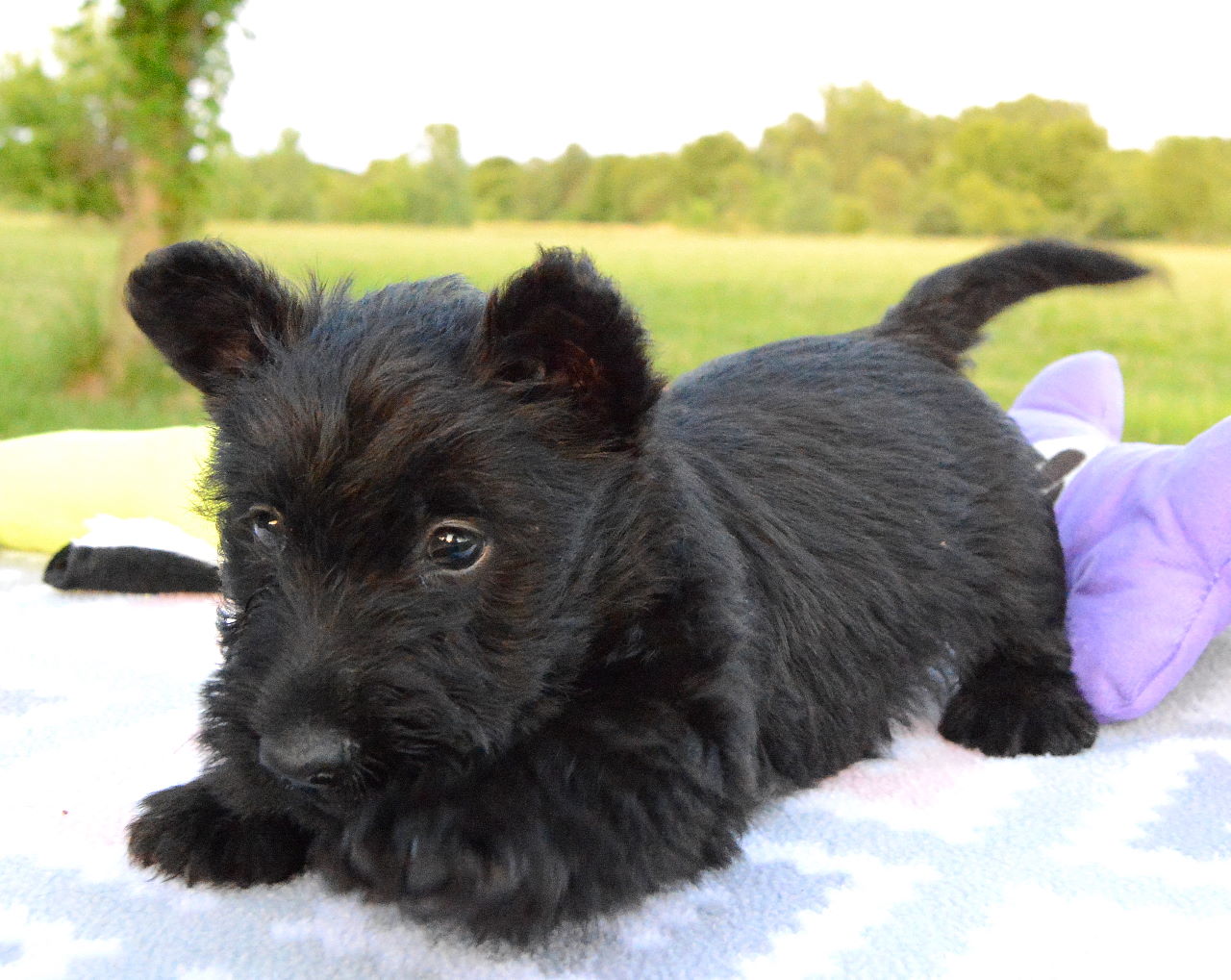 The End.
Please check us out on facebook for some BONUS pictures of this litter.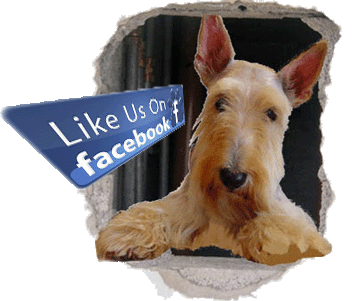 6-12-2022
On May 5th 2022, Rebel and Ringo had a beautiful litter of 5.
2 girls and 3 boys.
This will be Rebel's last litter, she is now retired.
I am placing these pups to folks on my waiting list.
If you would like to be added to my waiting list (no obligation) Please Click HERE
Prices, terms, email address and phone number are located here.
These pups will be ready to go home on Saturday, July 9th, 2022
This litter is now weaned, they will go for 1st vet check and shots soon.
Here are their 1st group pictures @ 5 weeks old.
All 5
2 girls on the left (brindle and black) 3 boys on the right (wheaten, black and black-brindle)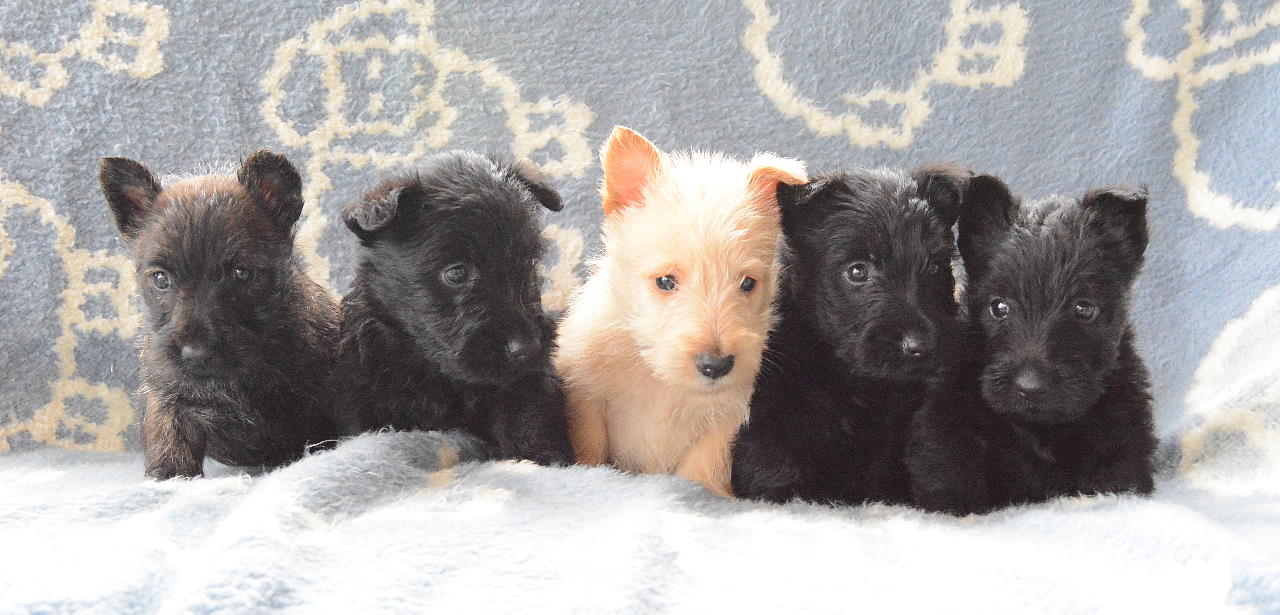 THE GIRLS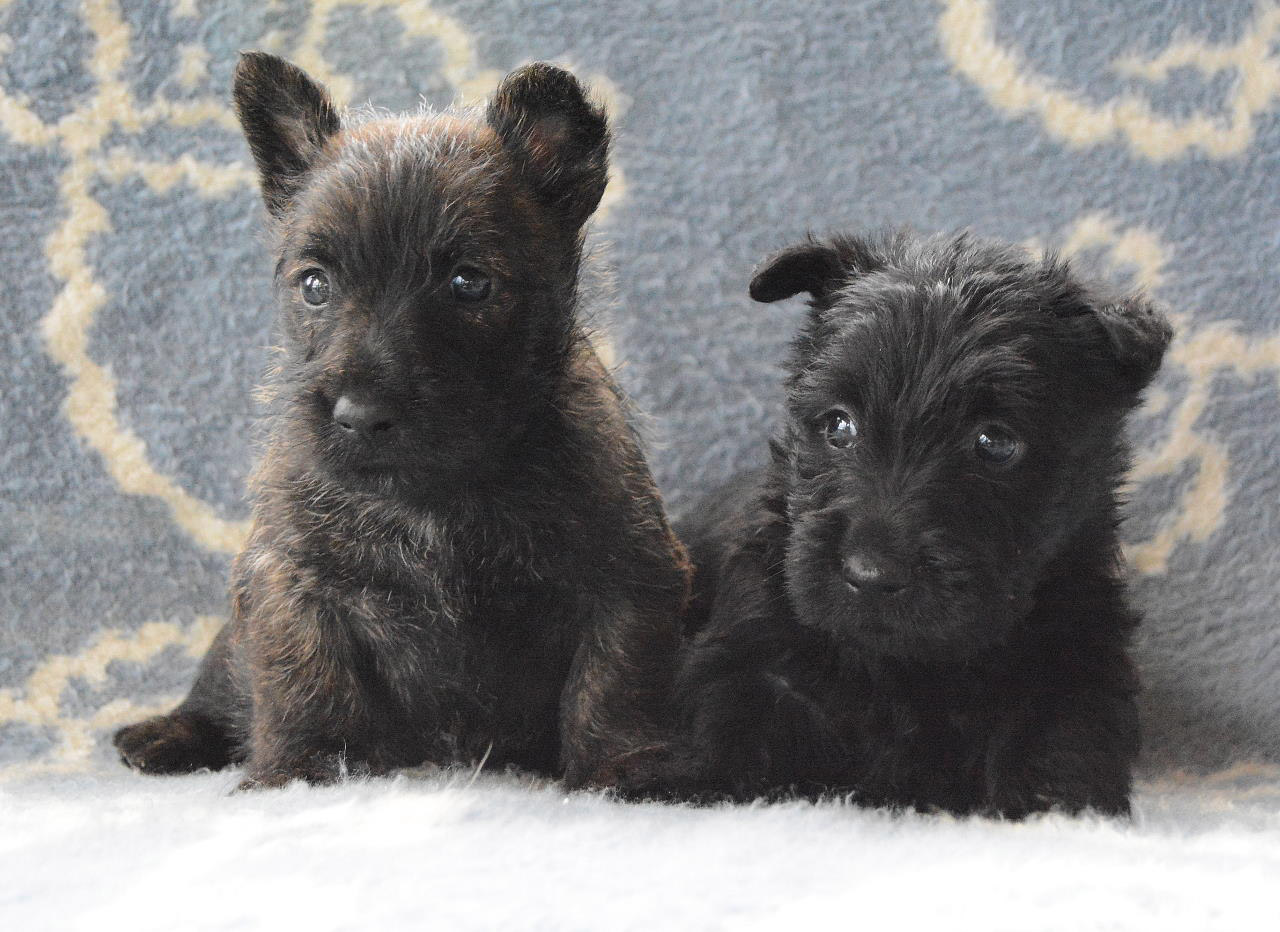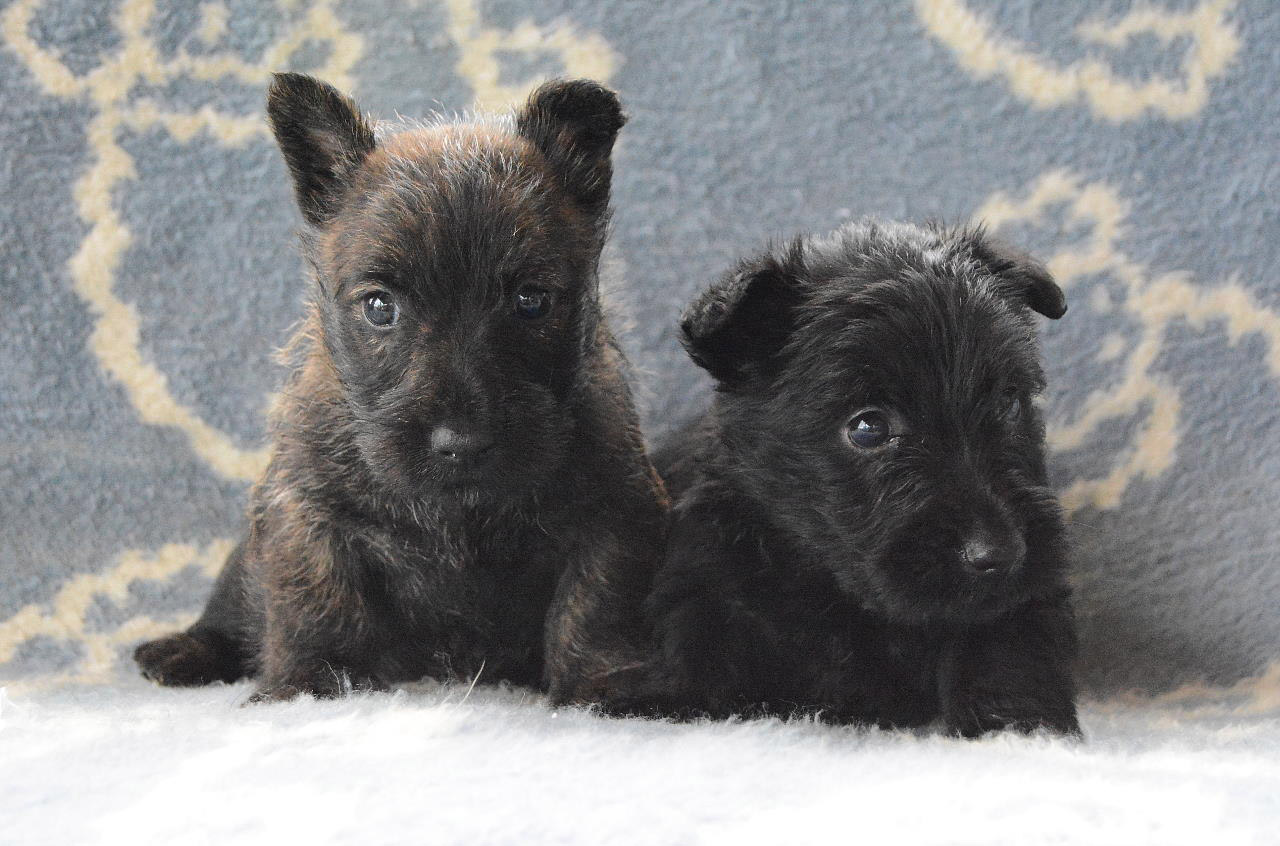 THE BOYS