Sugar and Farley's May 26th 2019 litter
Newest pictures are at the top of the page, the further down you look, the younger the pups.
--------------------------------------------------------------
07-17-2019
WARNING BIG UPDATE, PLEASE LET ALL PICTURES LOAD.
These pups had their 1st vet check and inoculations earlier this week and I'm happy to report that everyone is in great health.
Here is a new picture update taken today.
Everyone is now sporting an ID collar, this will remain with them until they go home.
Boys in blue, girls in orange.
The Boys
Boy #1
Happy, joyful, ornery, all descriptions fit.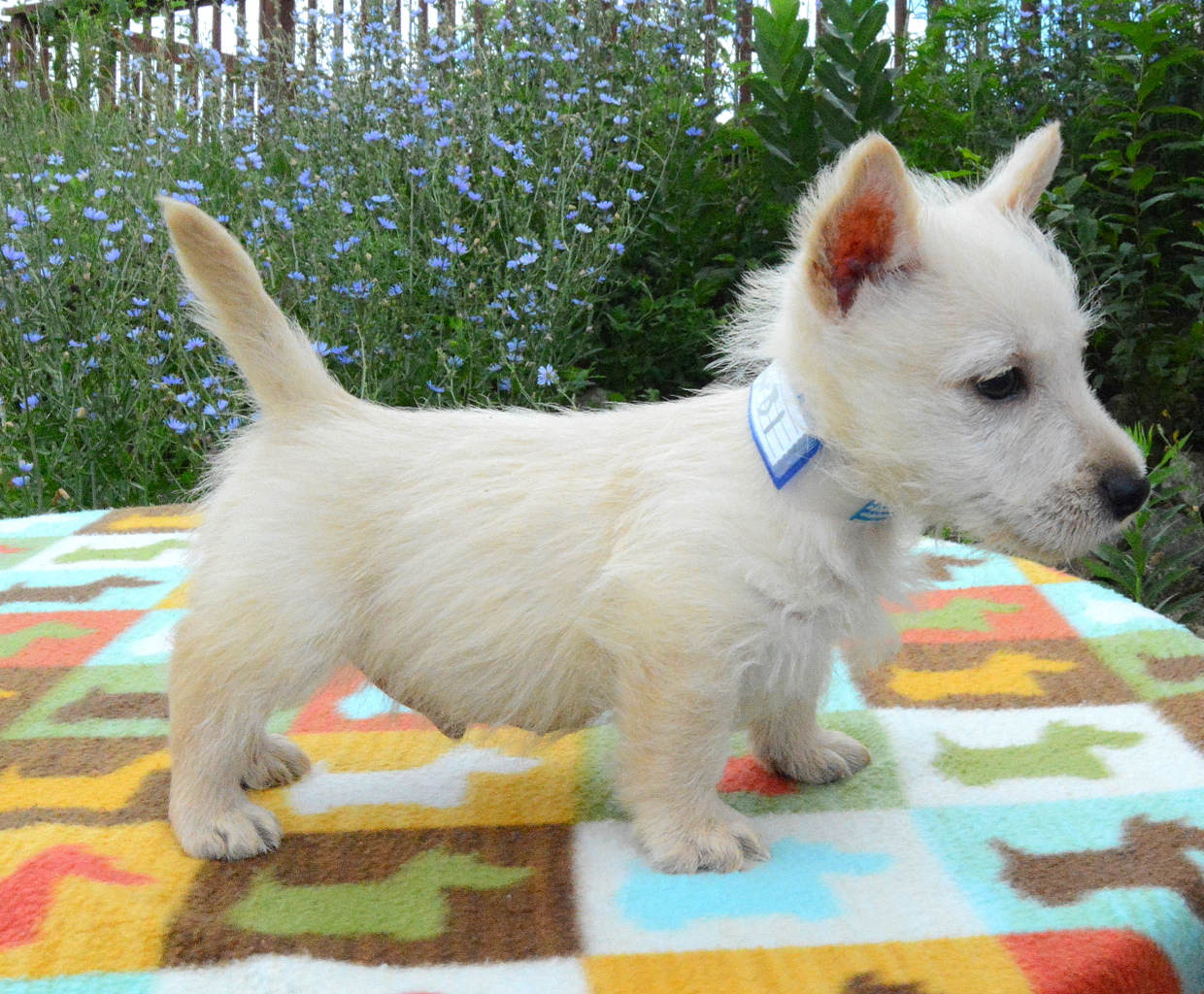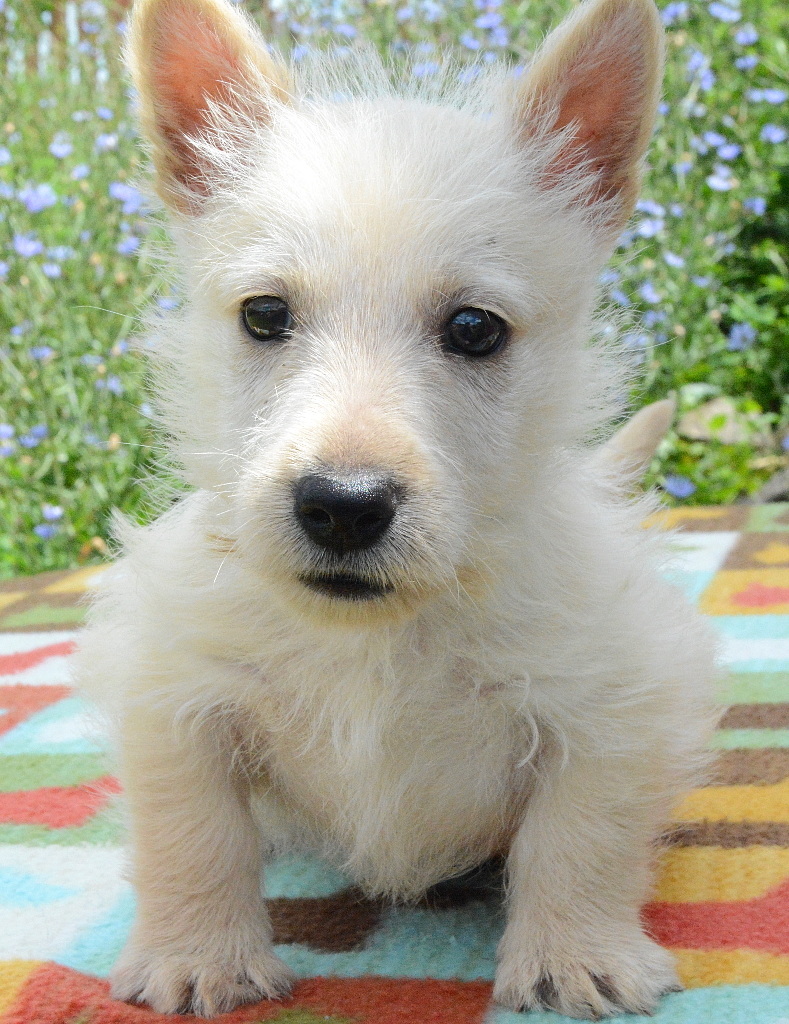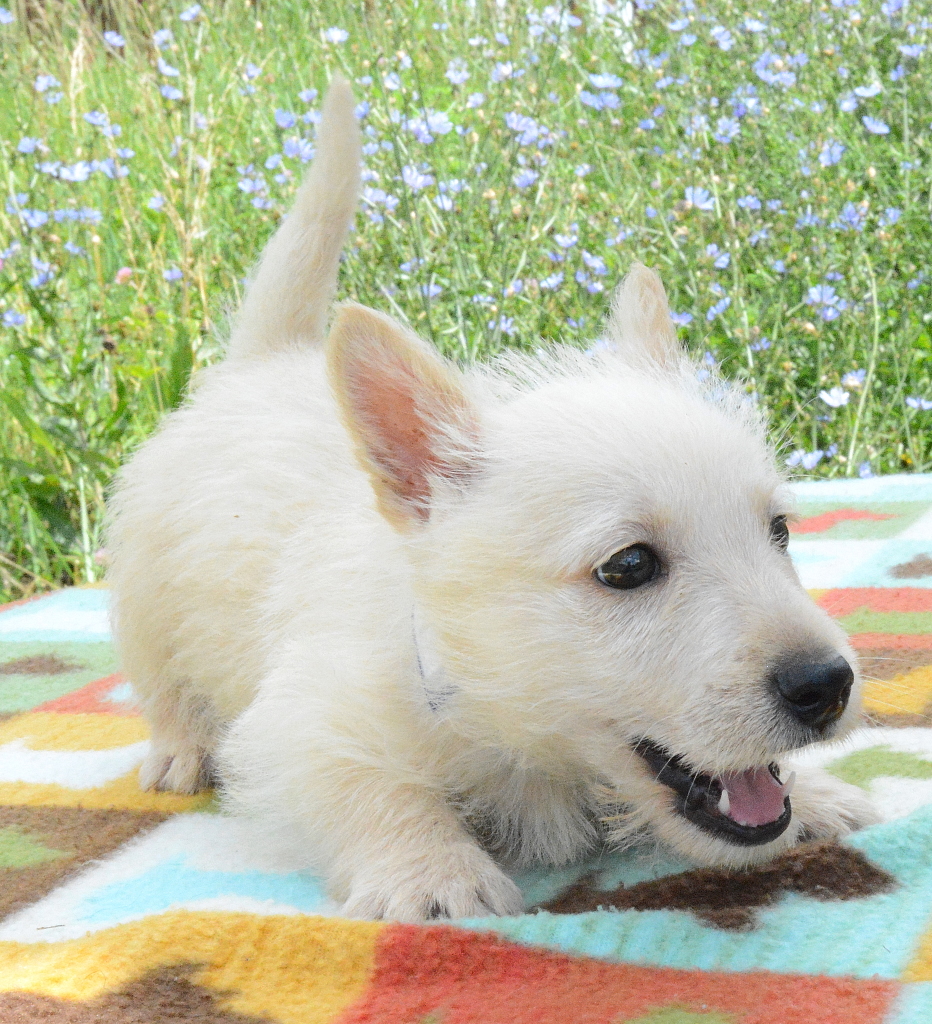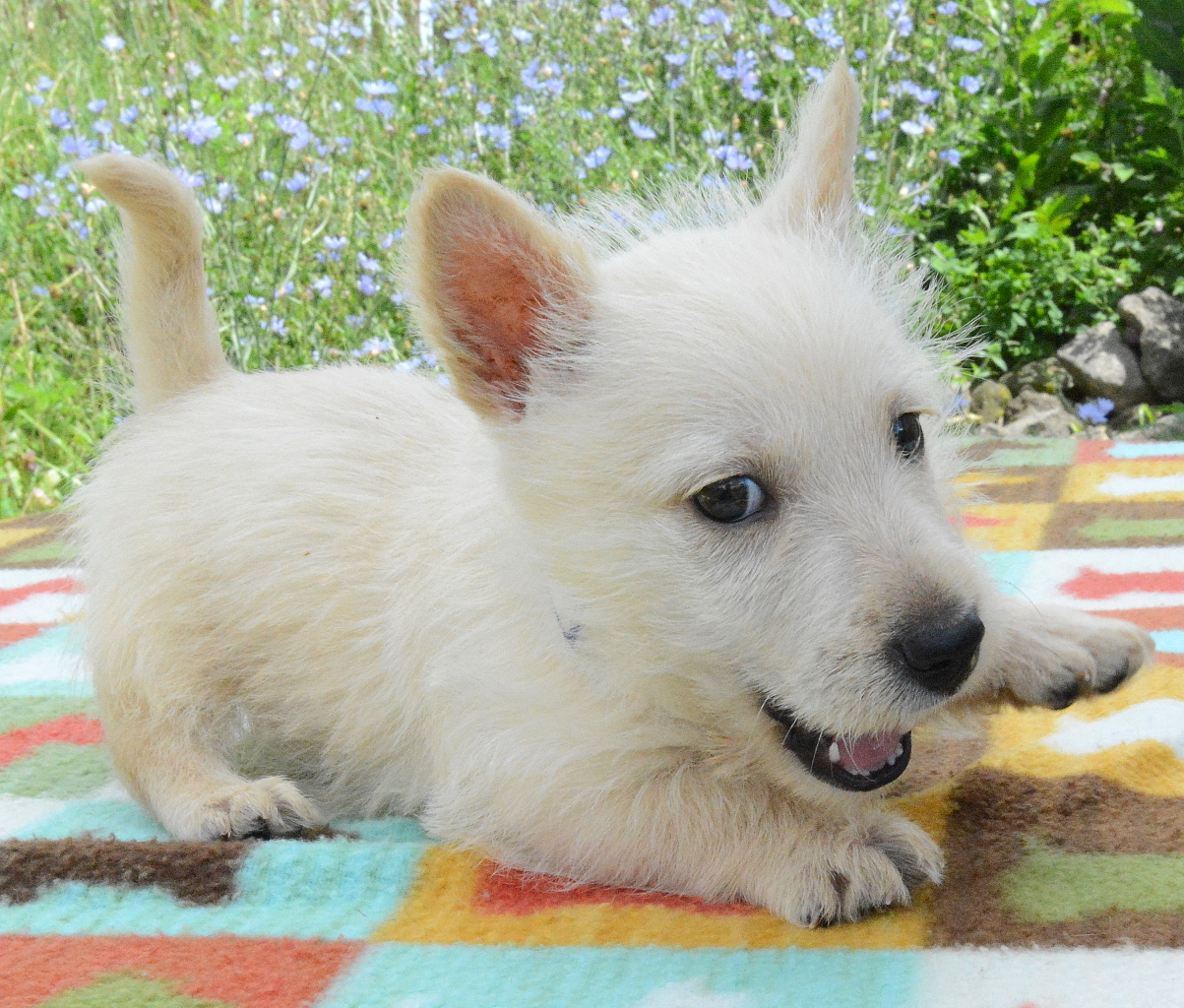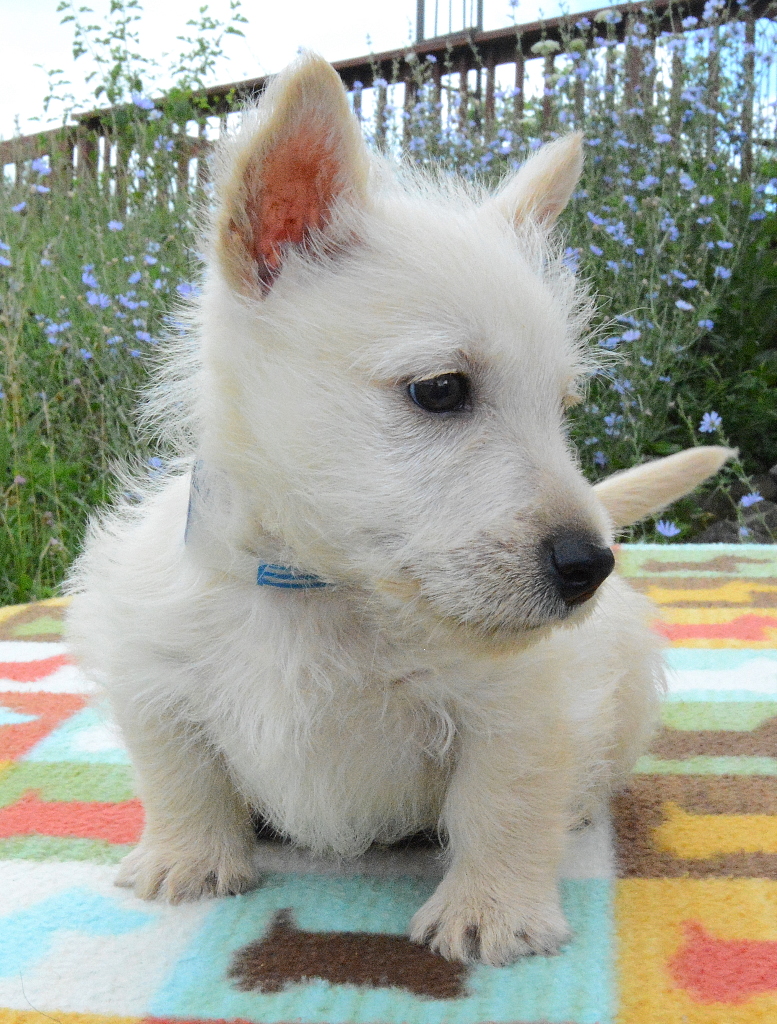 Boy #2
A bit more cautious, he prefers to let his brothers lead the way.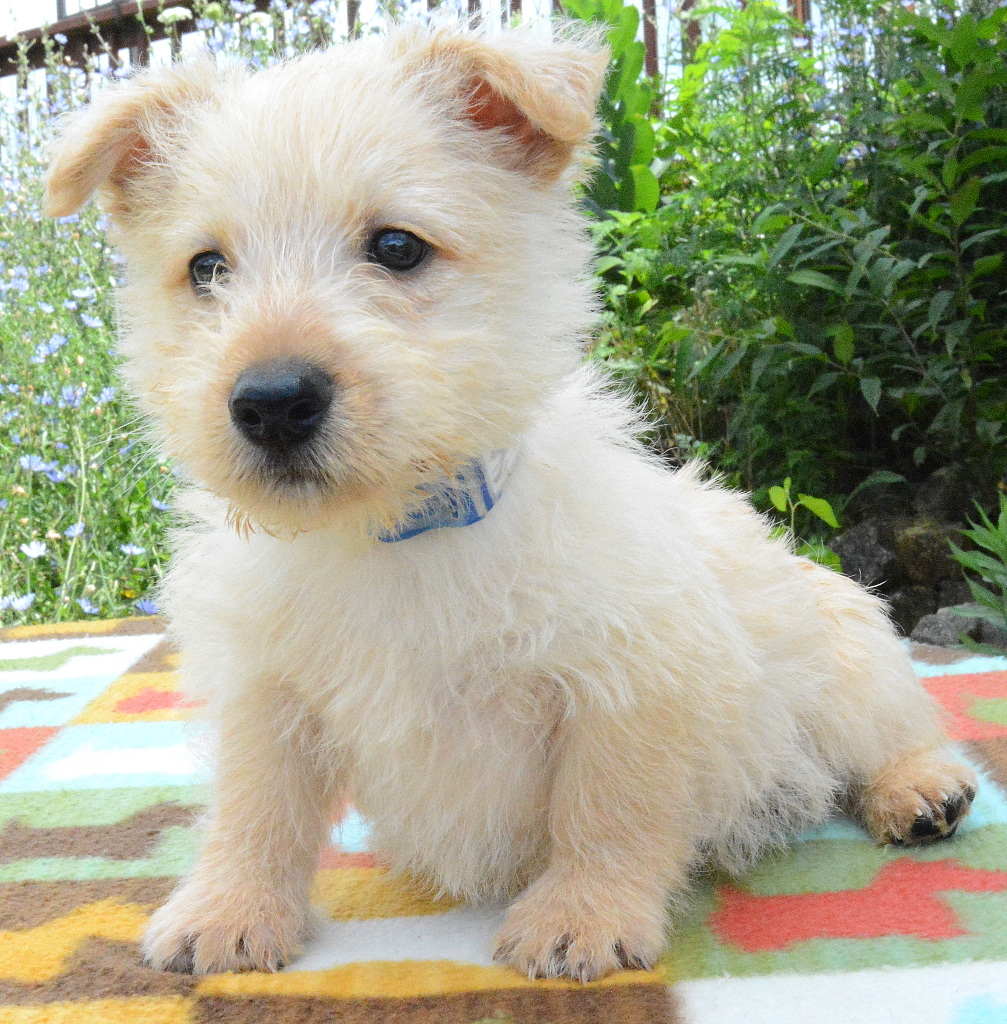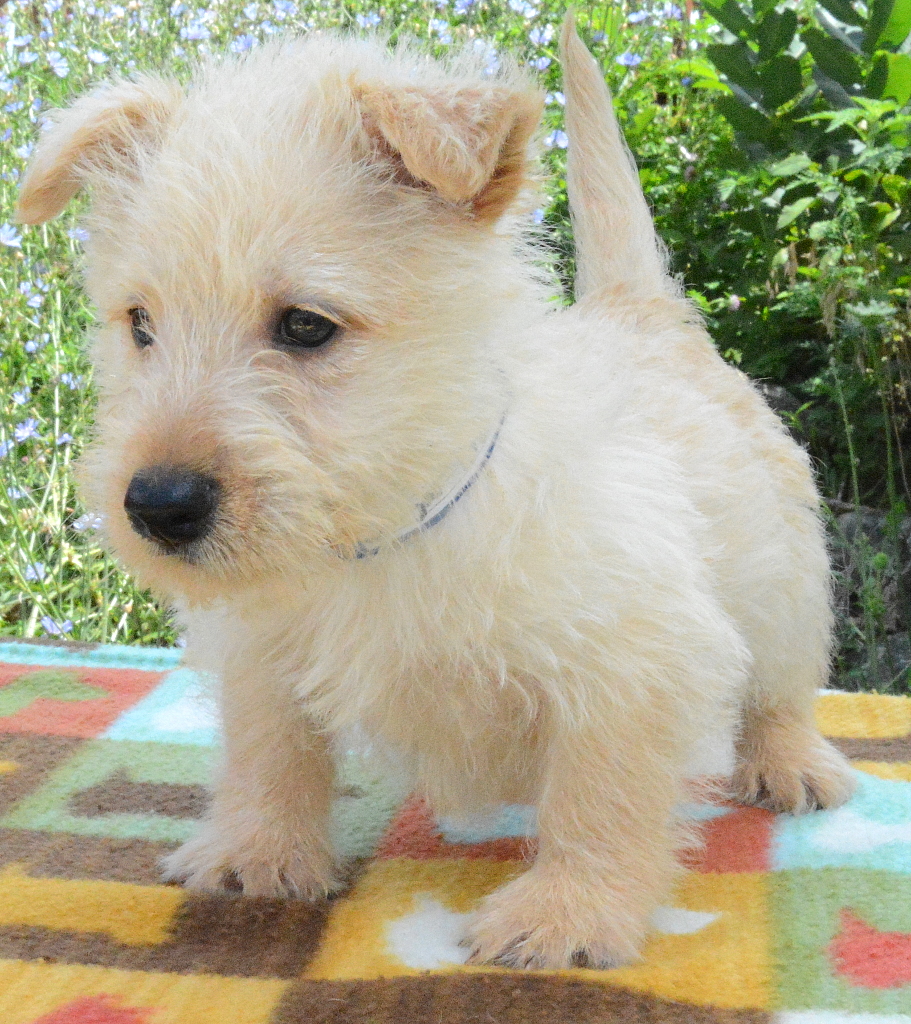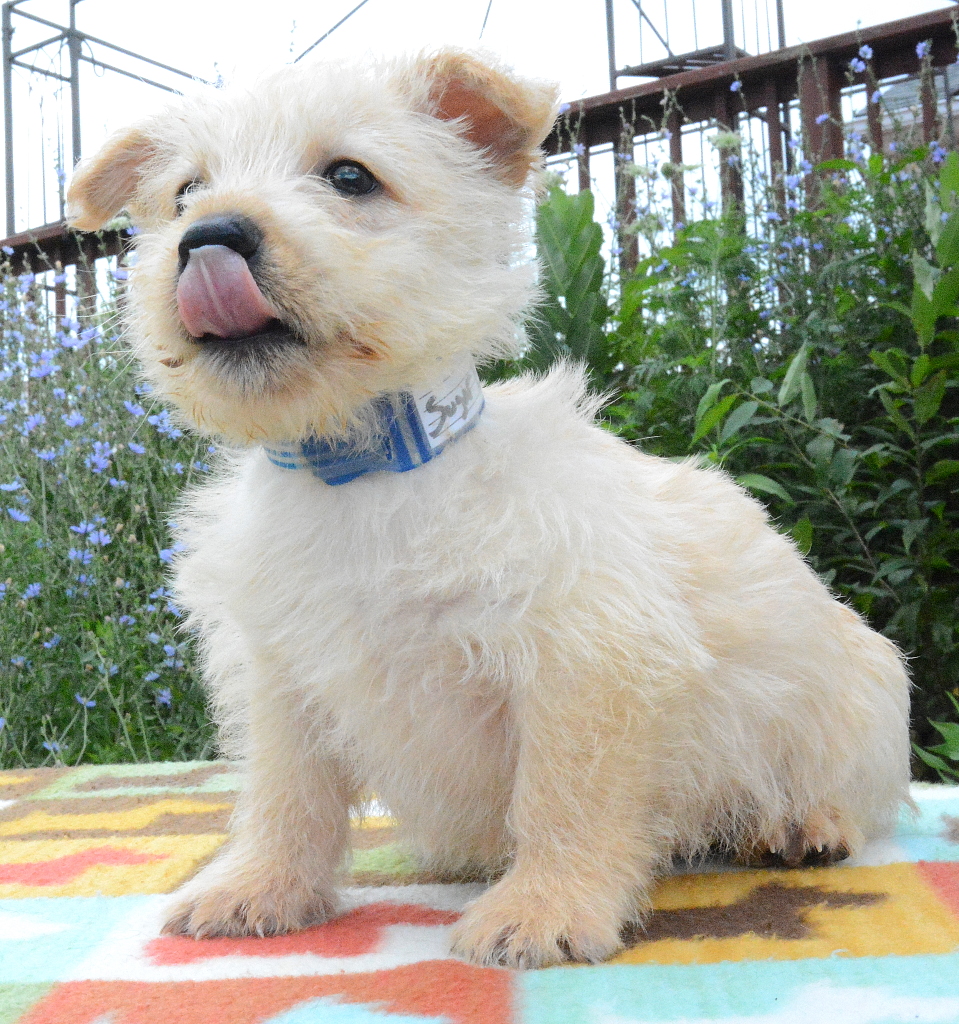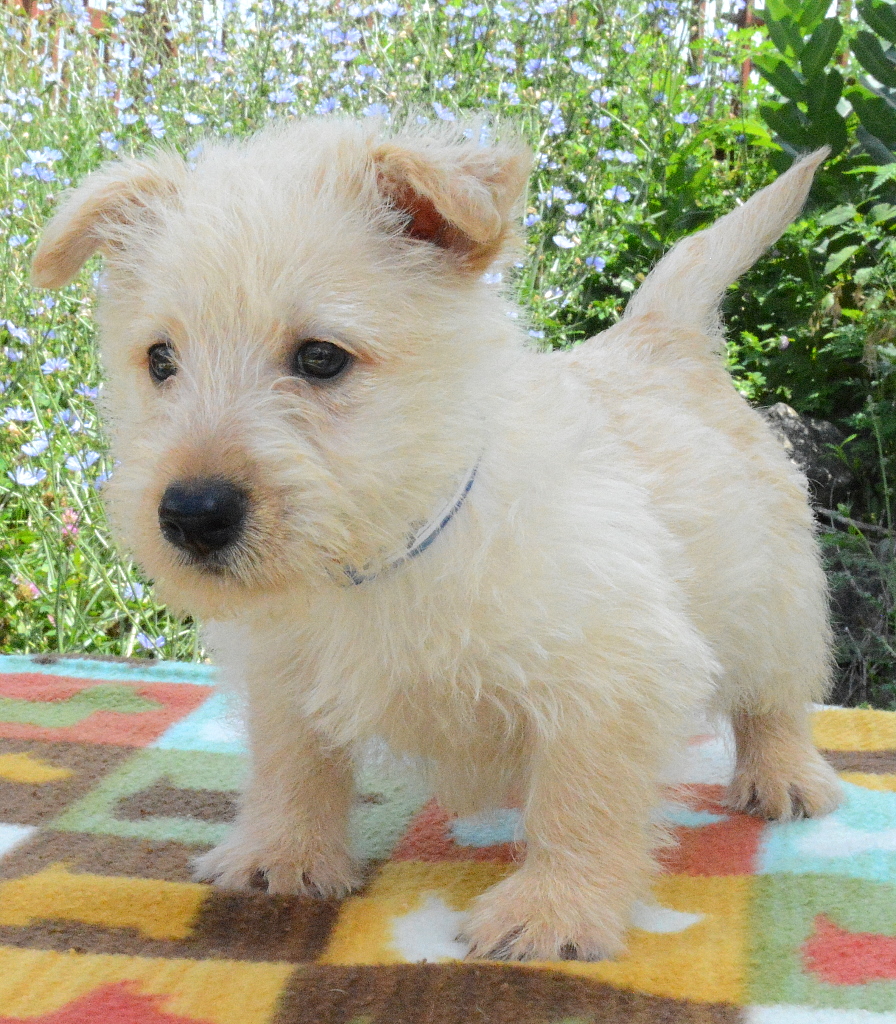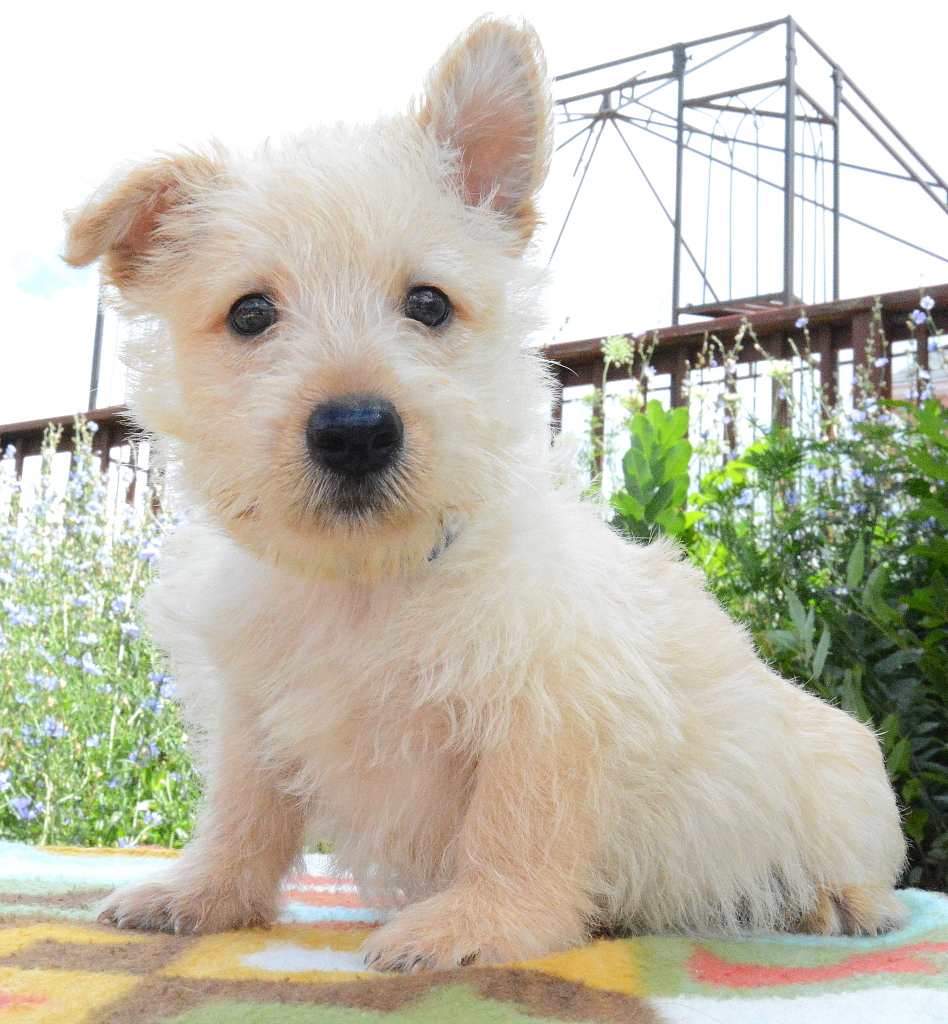 Boy #3
Happy, playful and smart but I think his middle name might be trouble!
He's a great pup.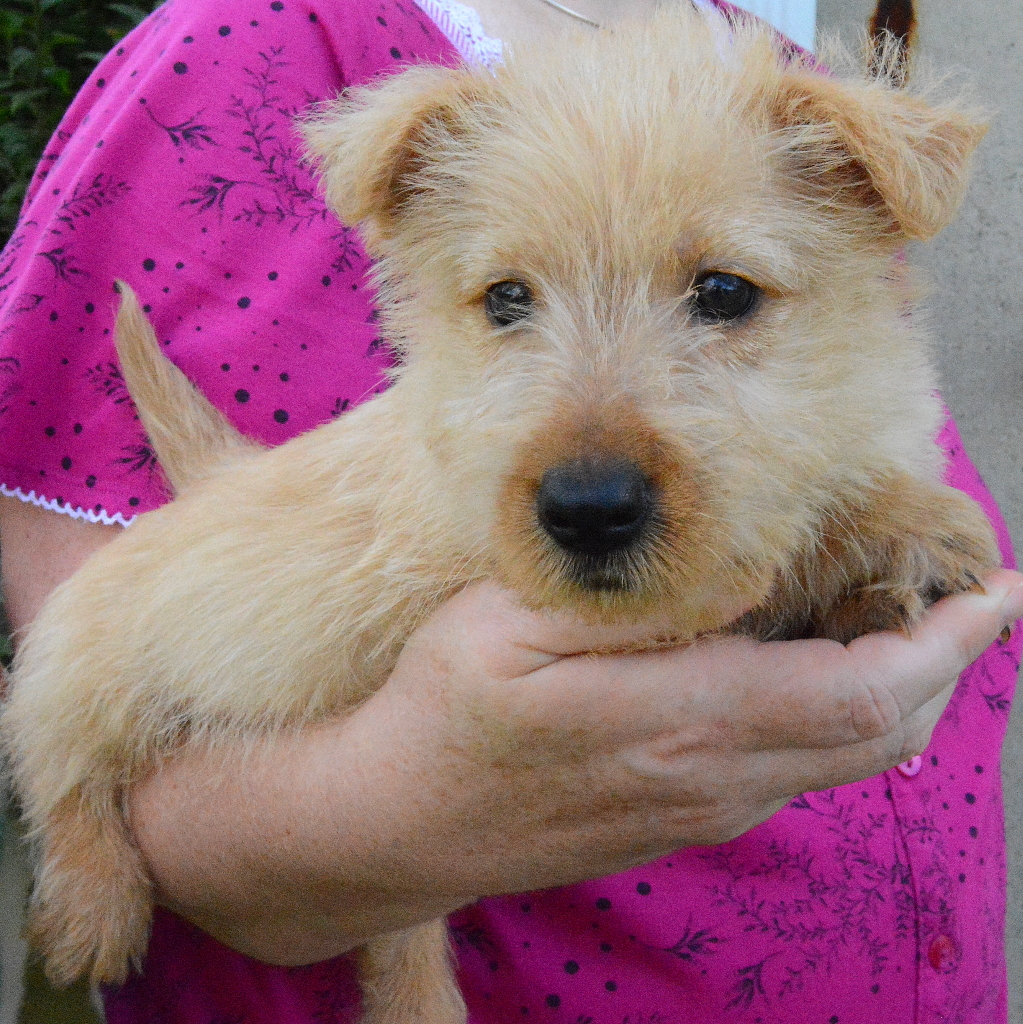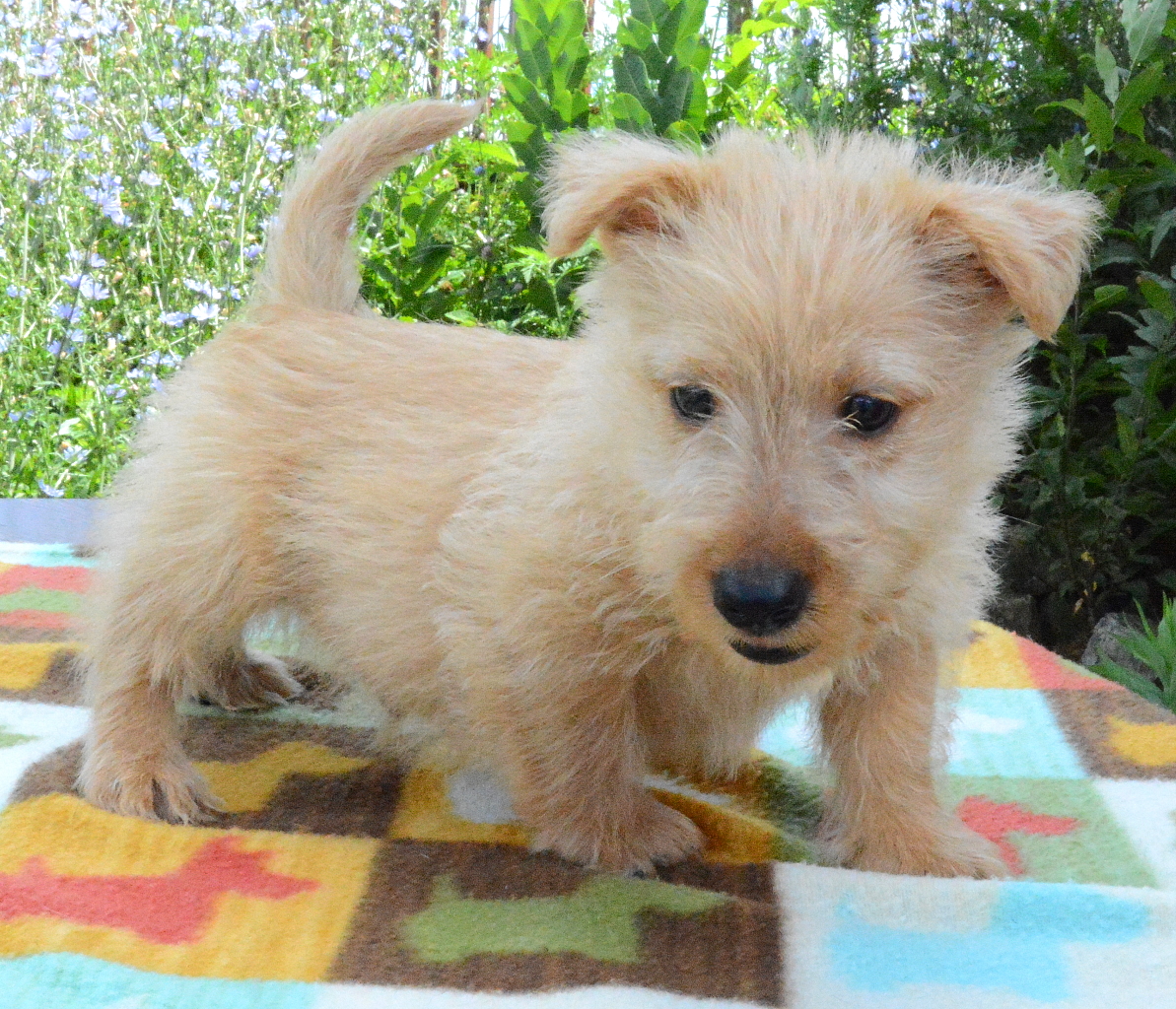 The Girls
Girl #1
She's nothing but a lover. She will just into your lap every chance she gets.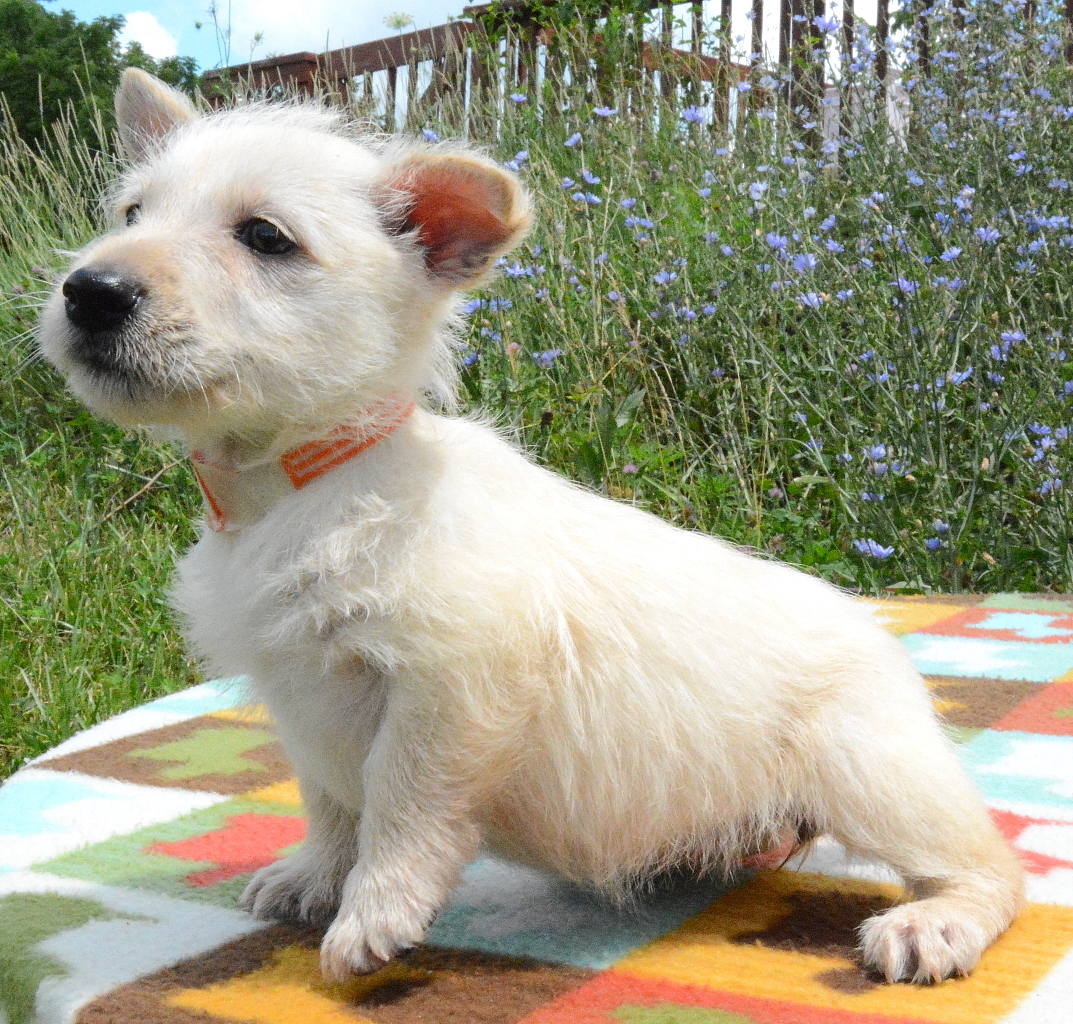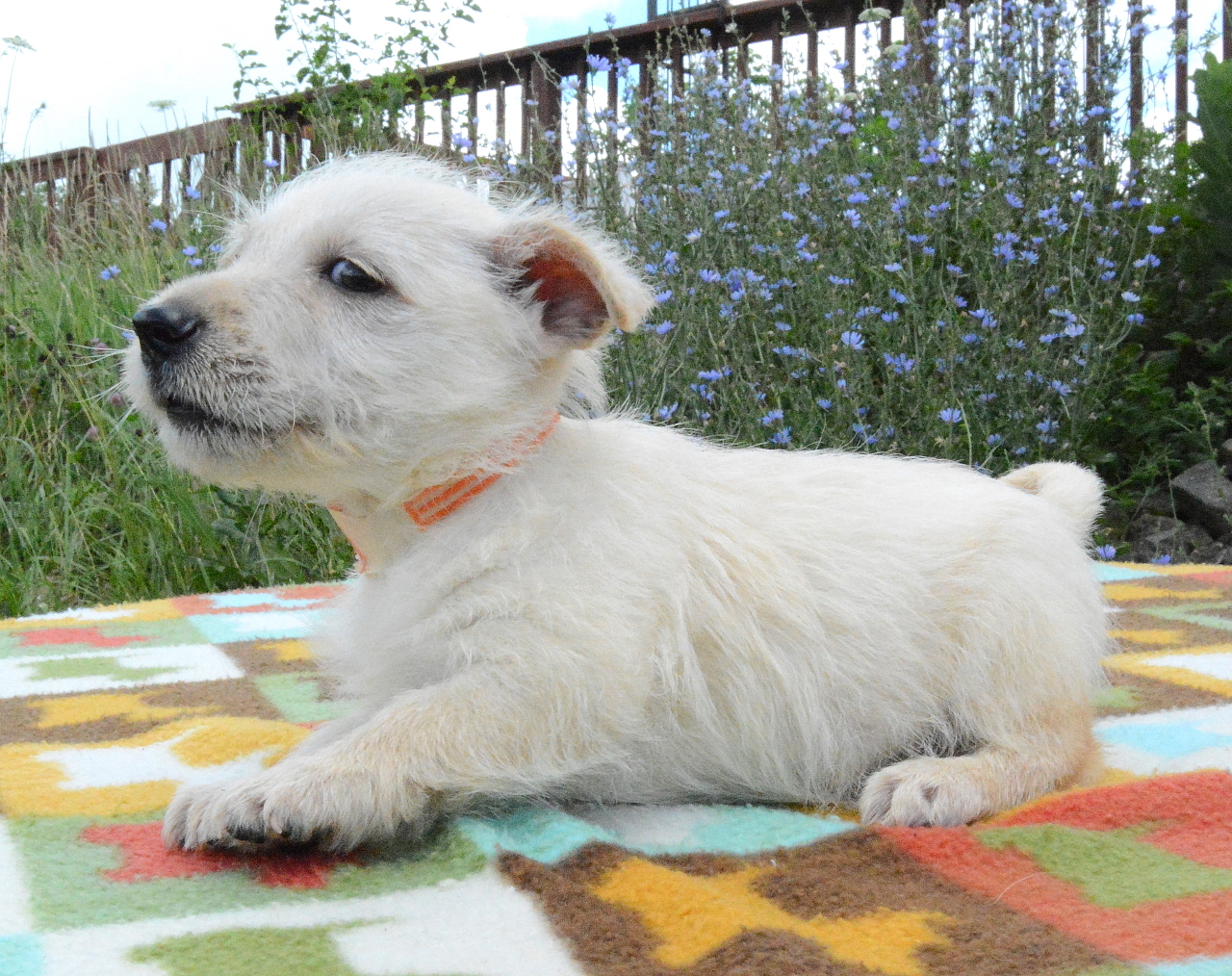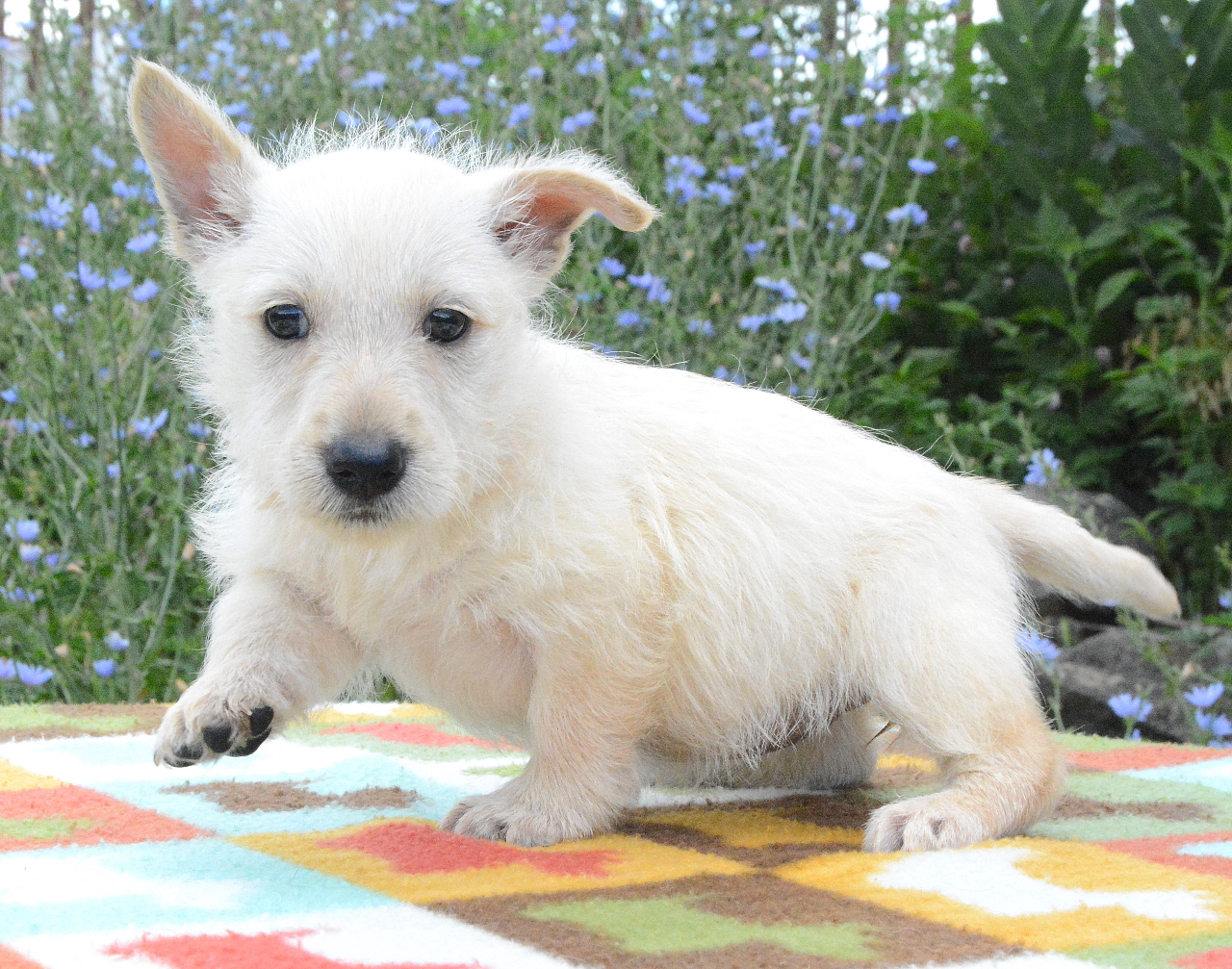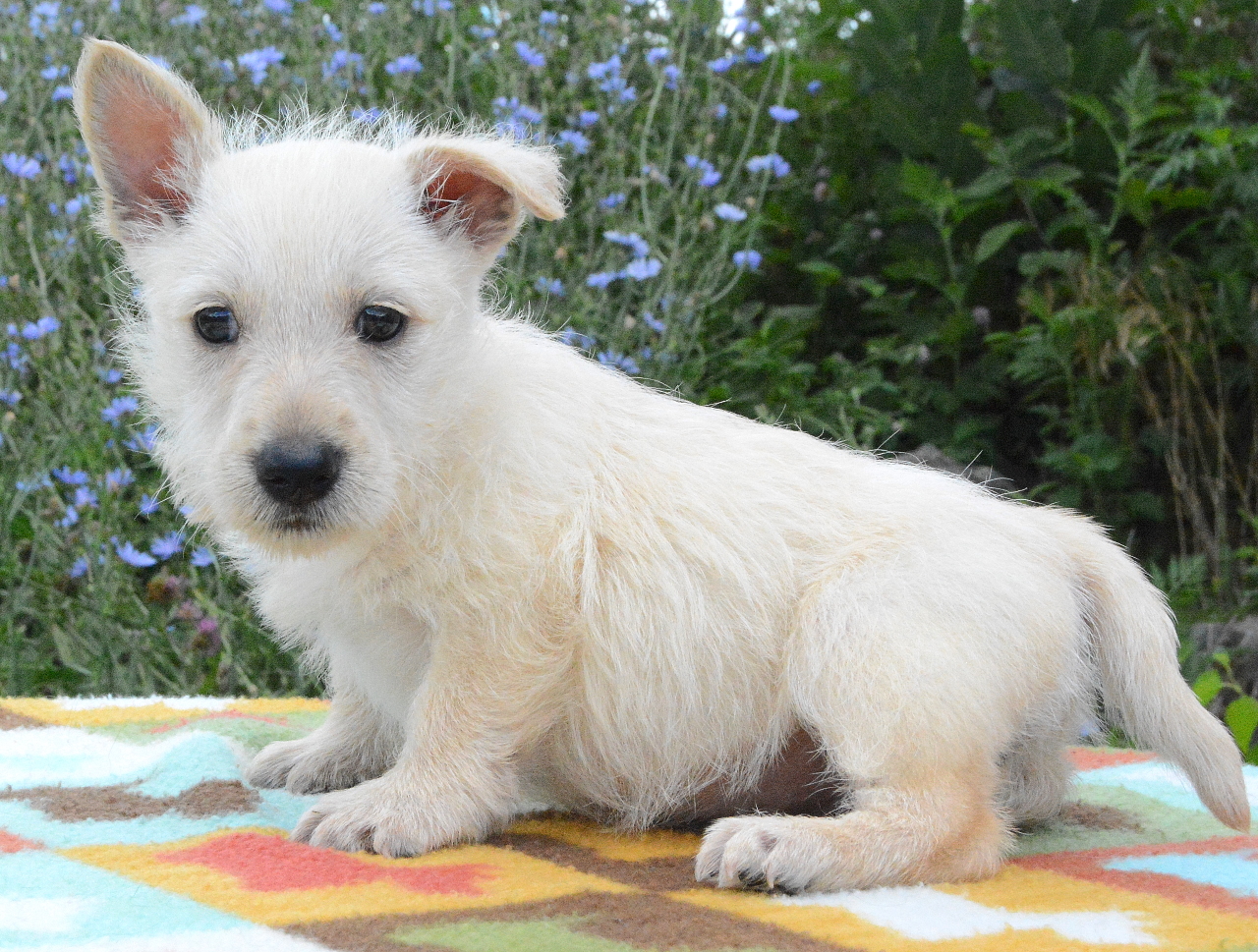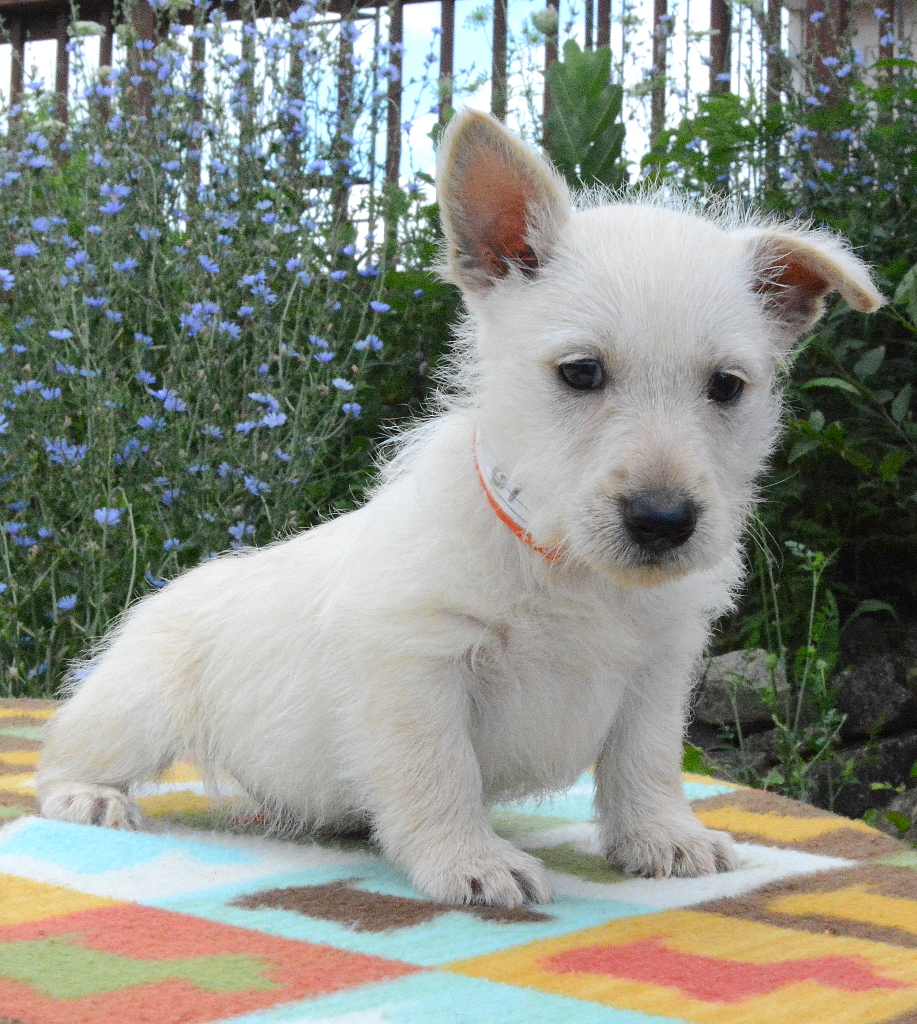 Girl #2
She likes to explore and she is calm.
She isn't a leader but will jump to action when the coast is clear.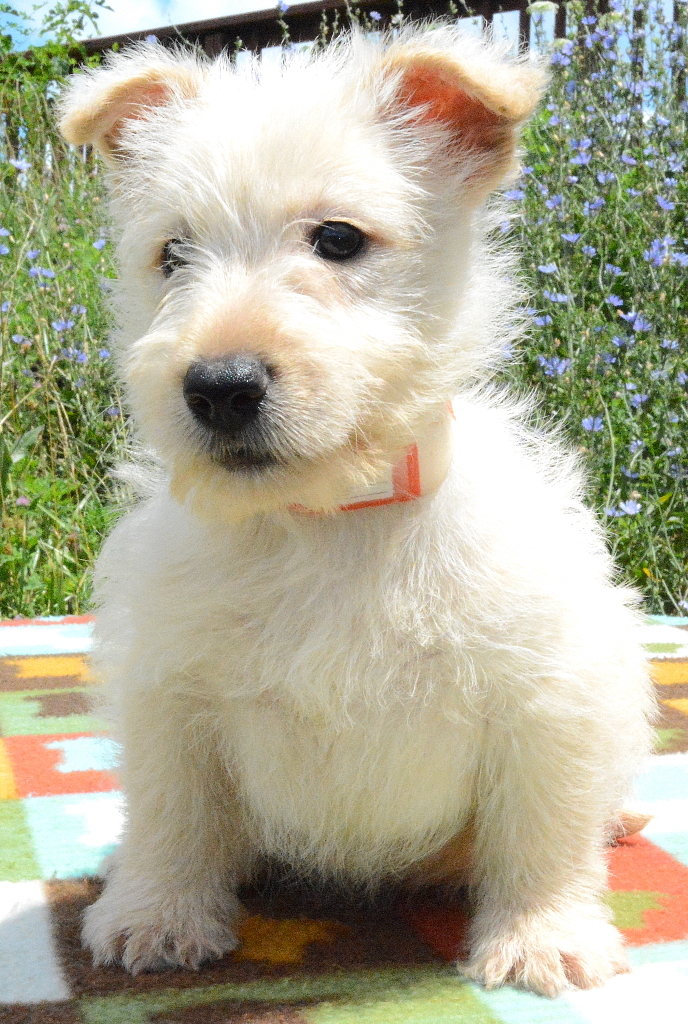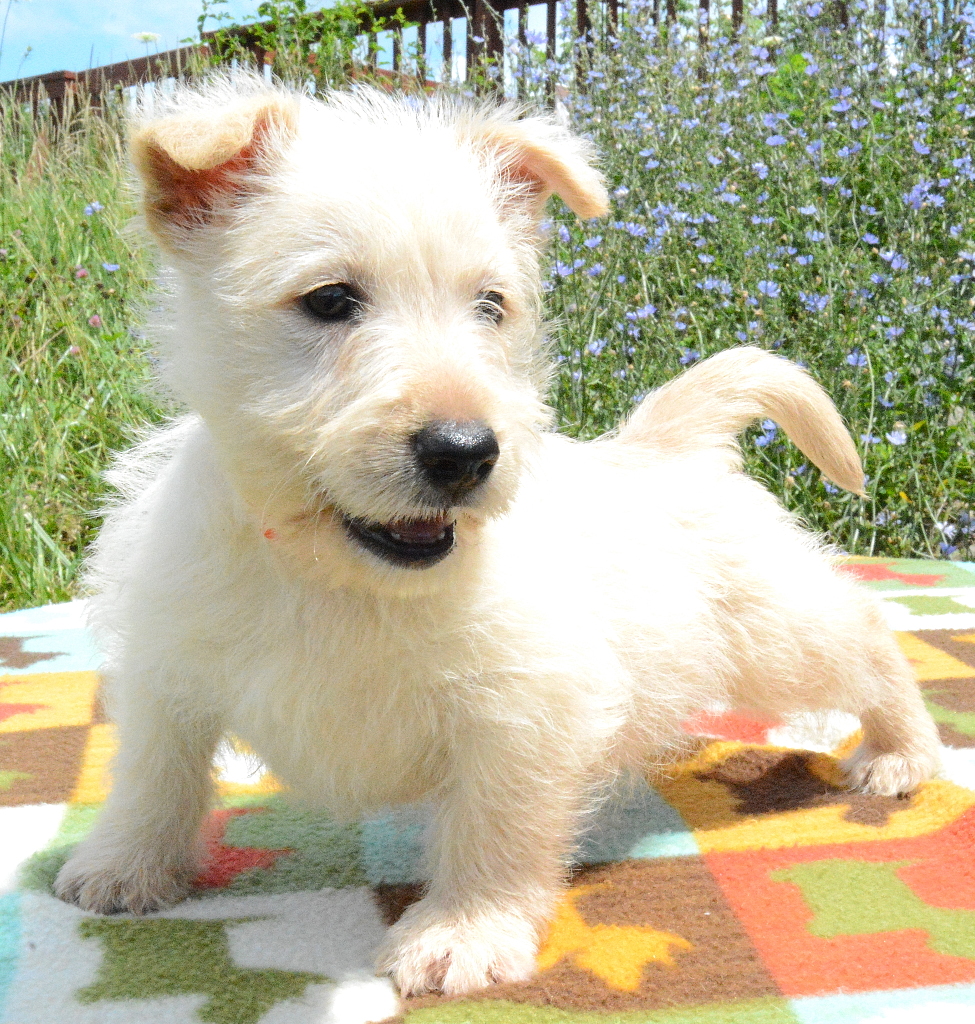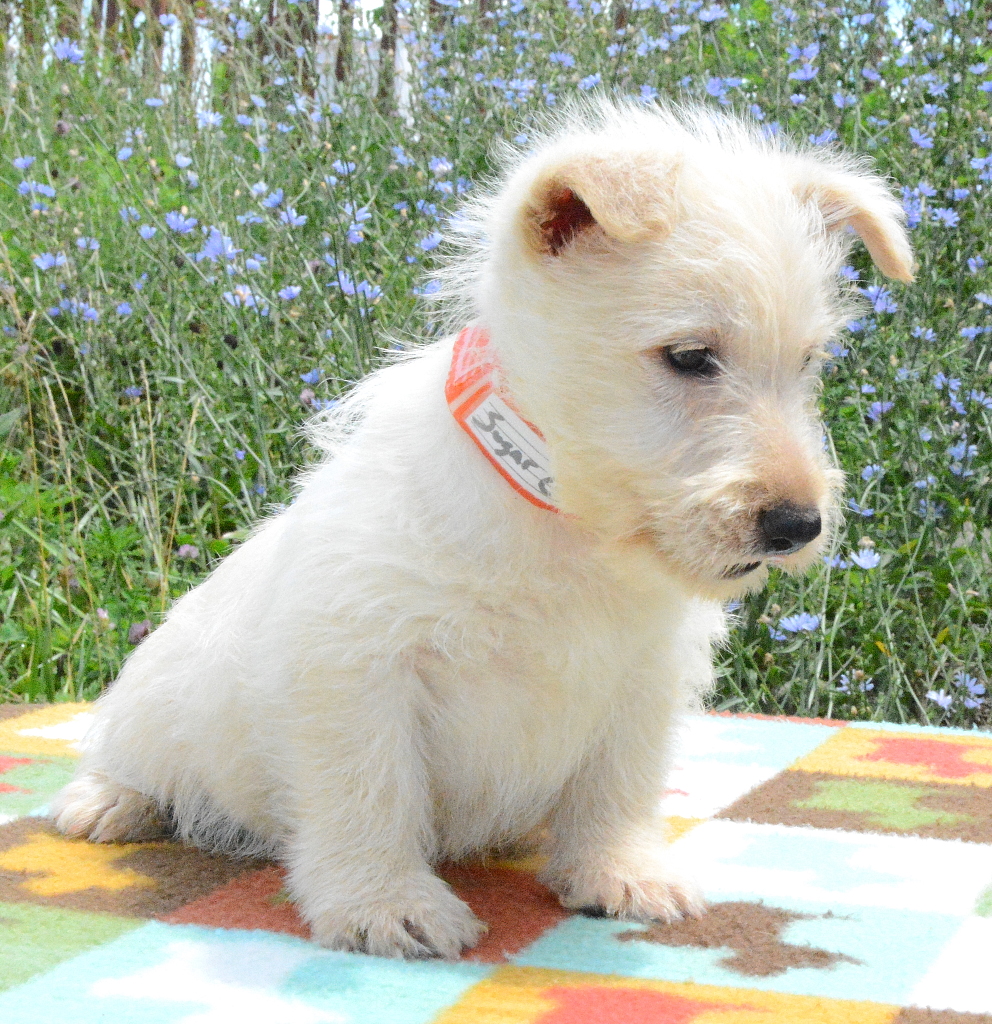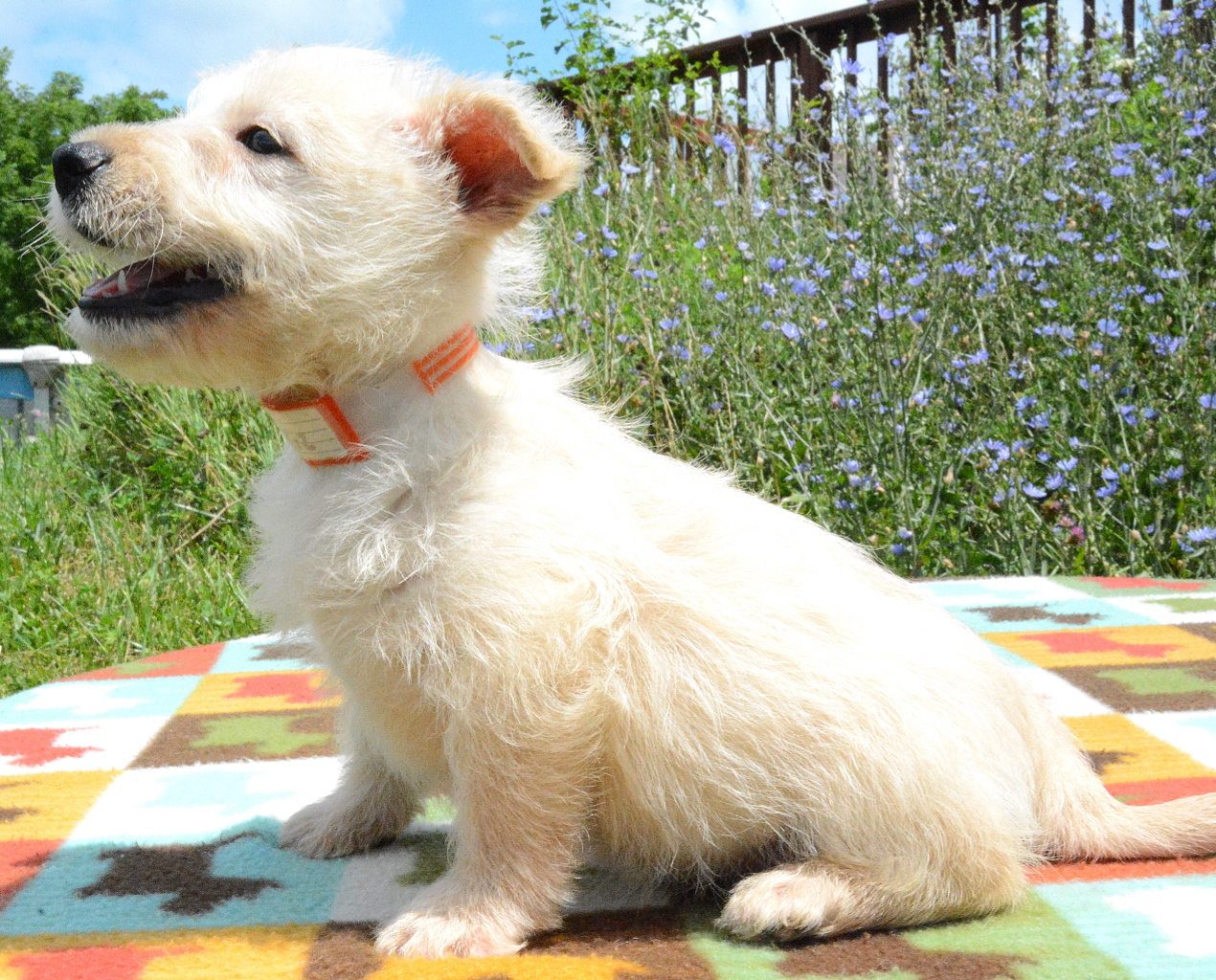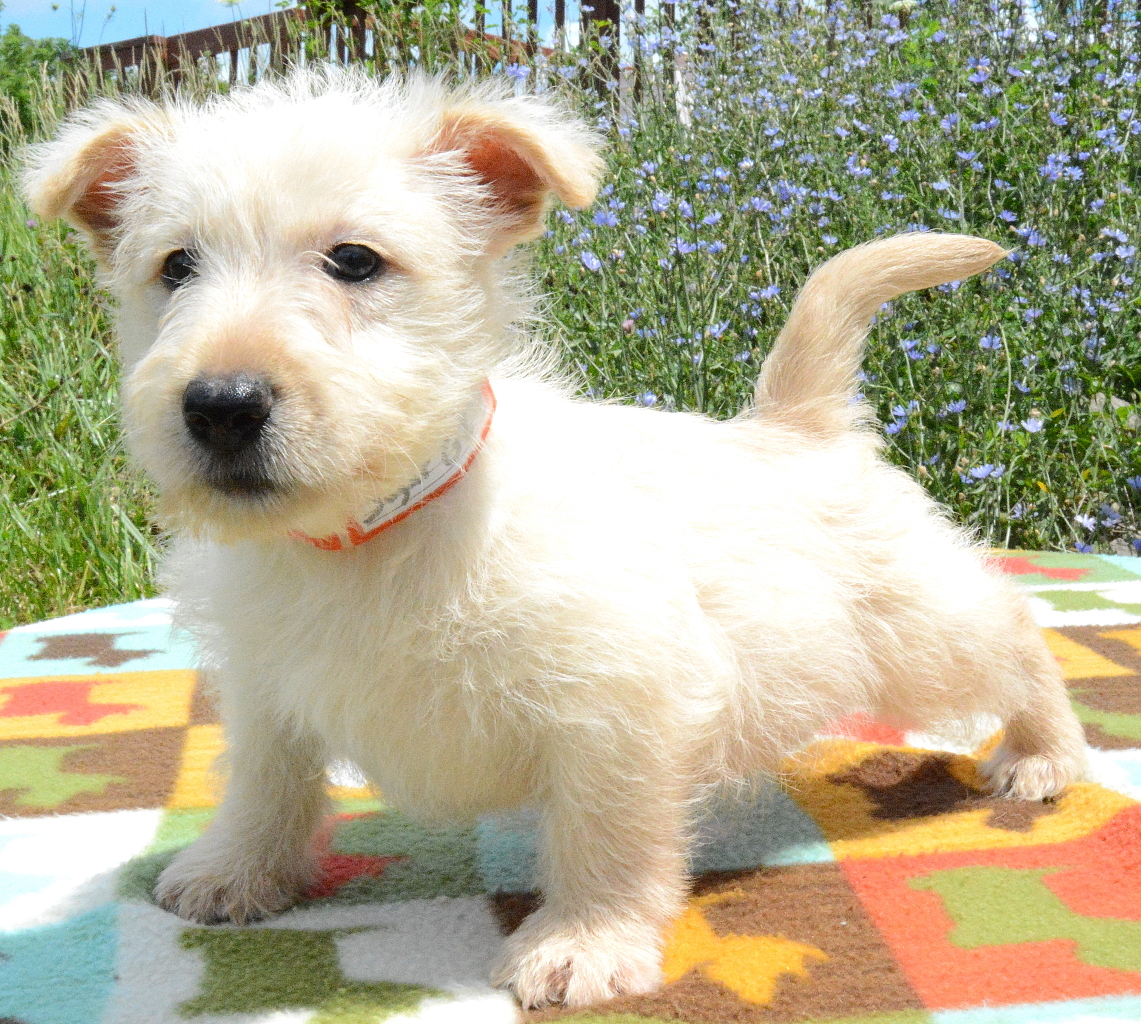 Girl #3
She is almost a twin of her sister #2 (above) in looks and personality.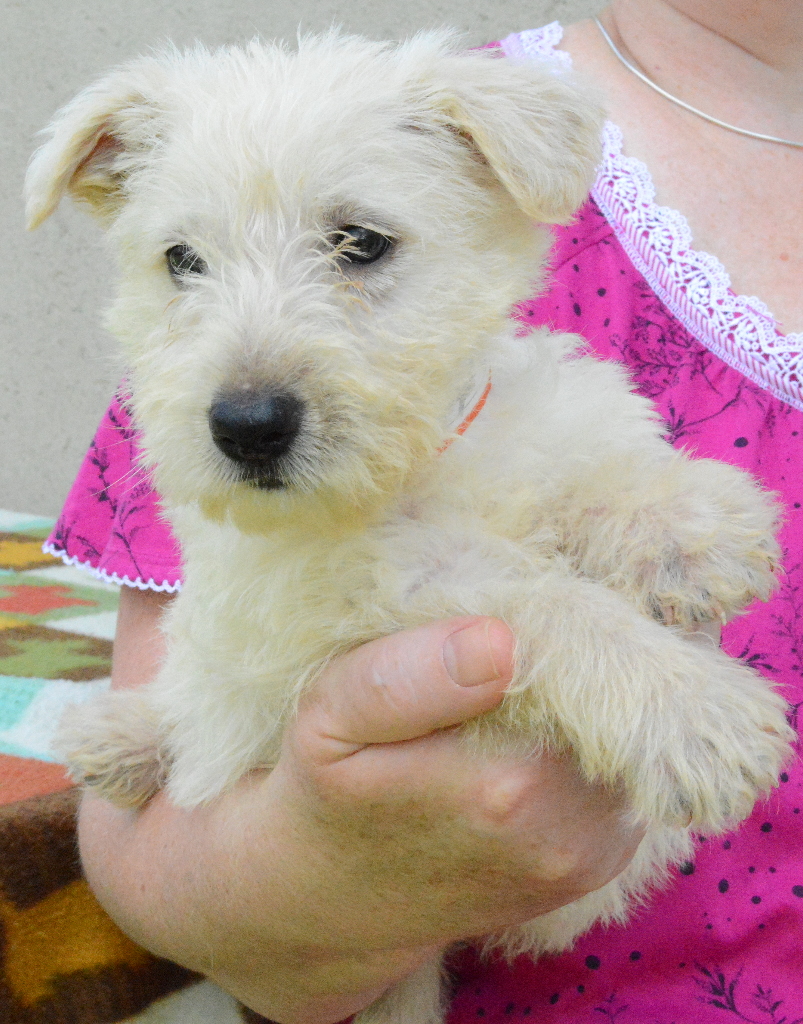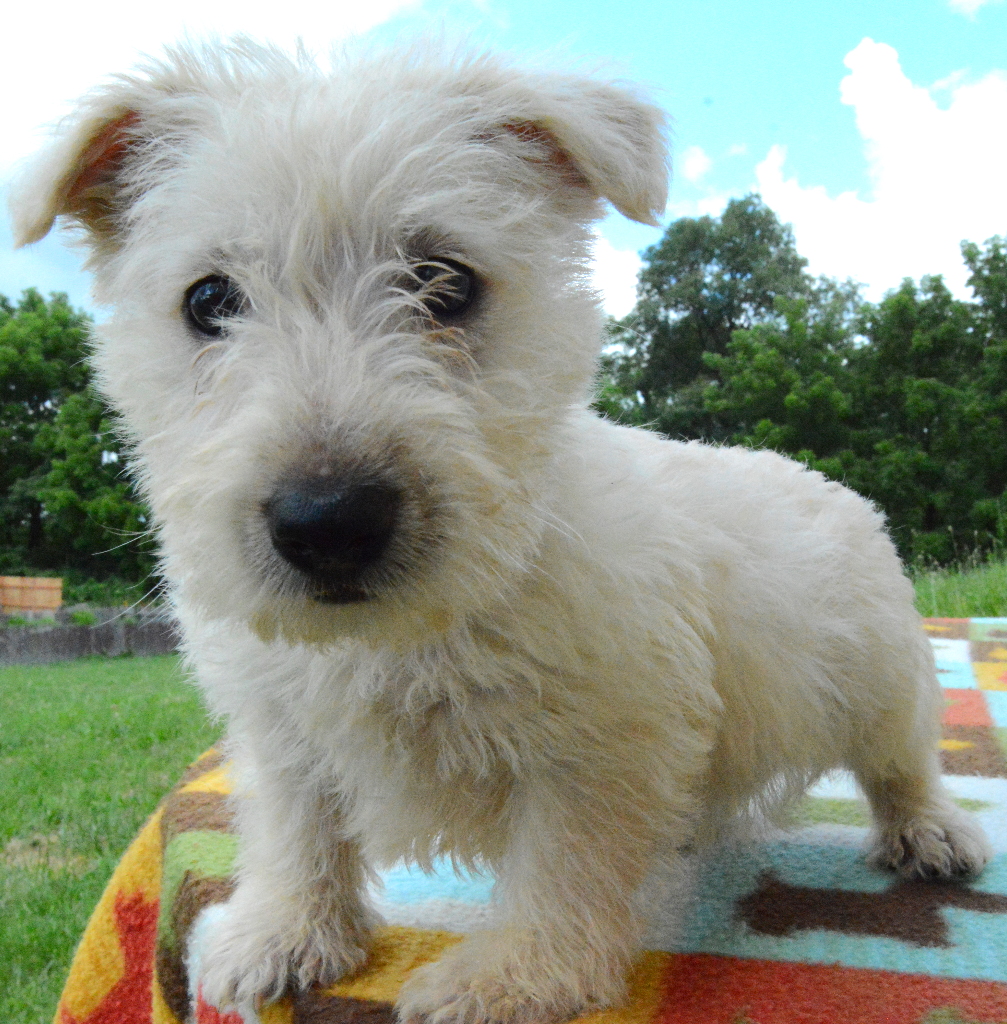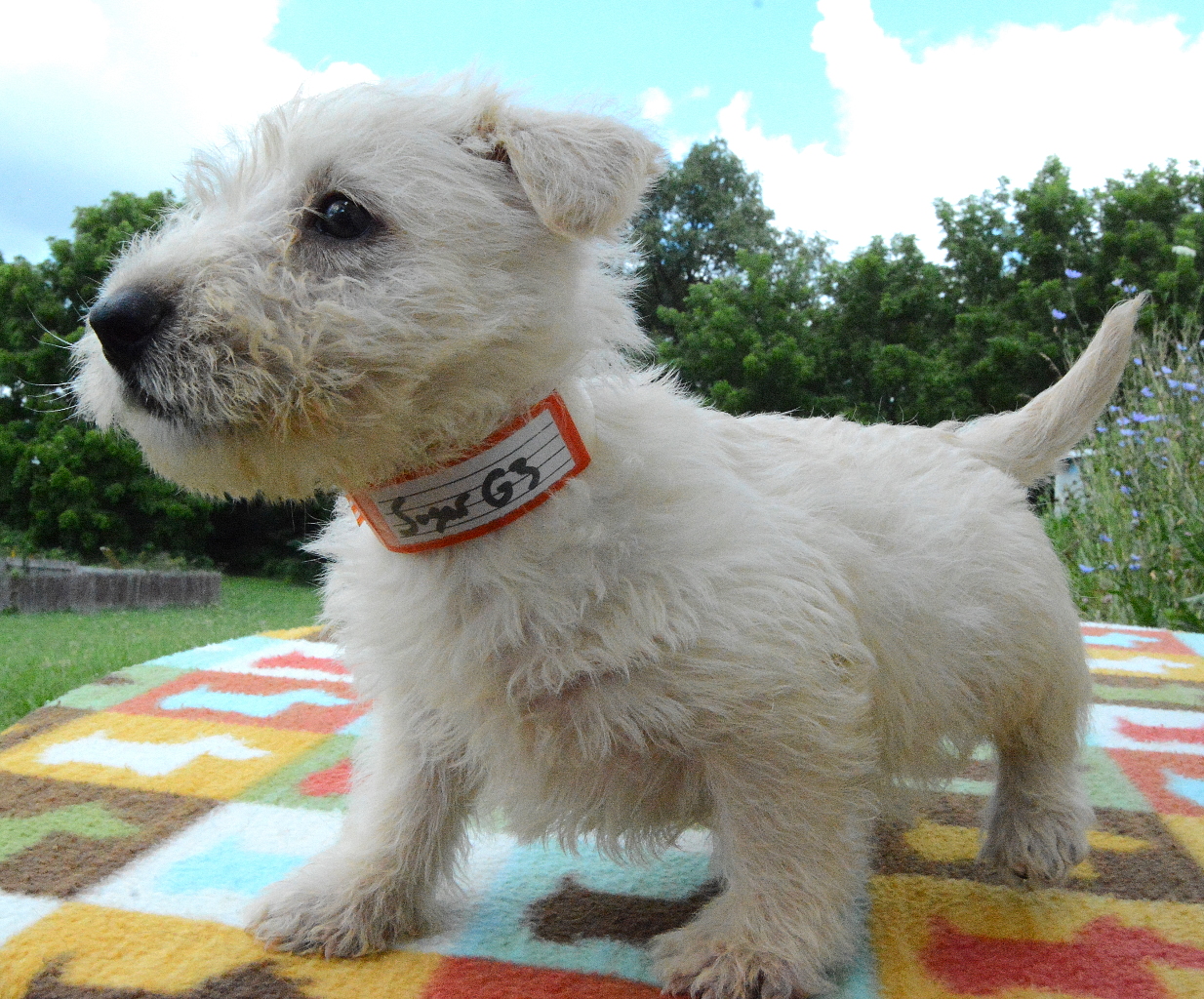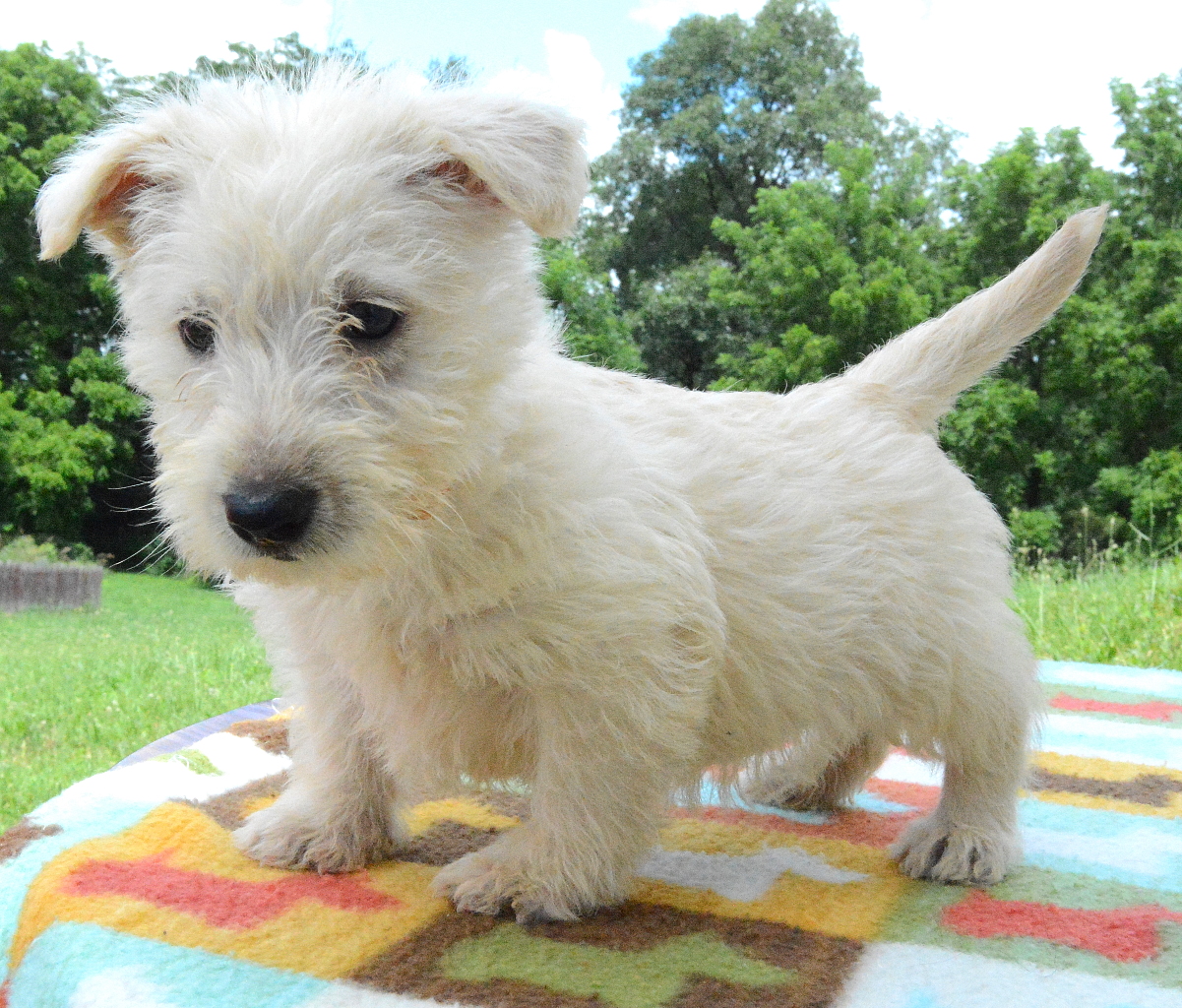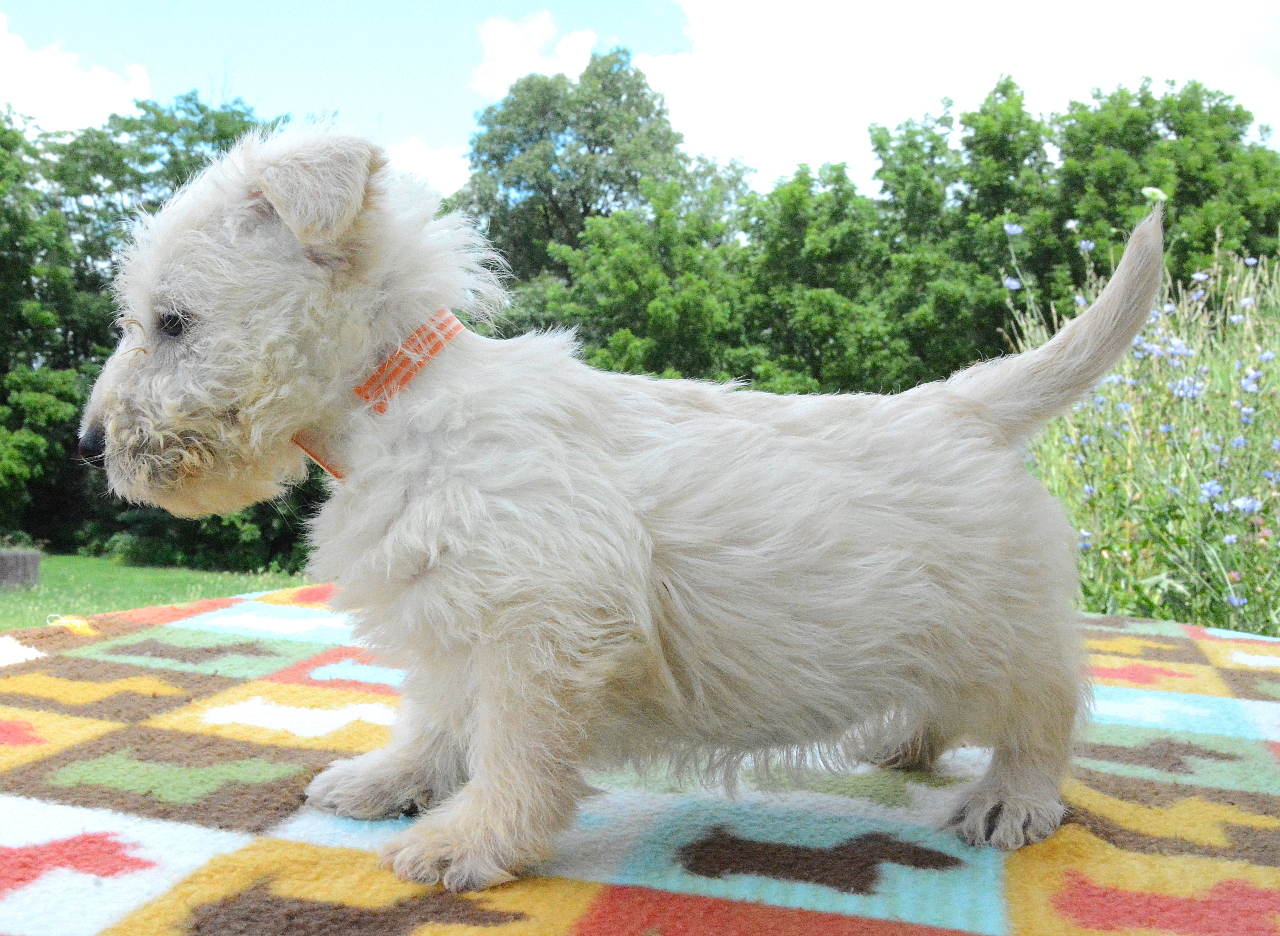 Girl #4
Confident and capable of playing or self-entertaining, she's happy either way.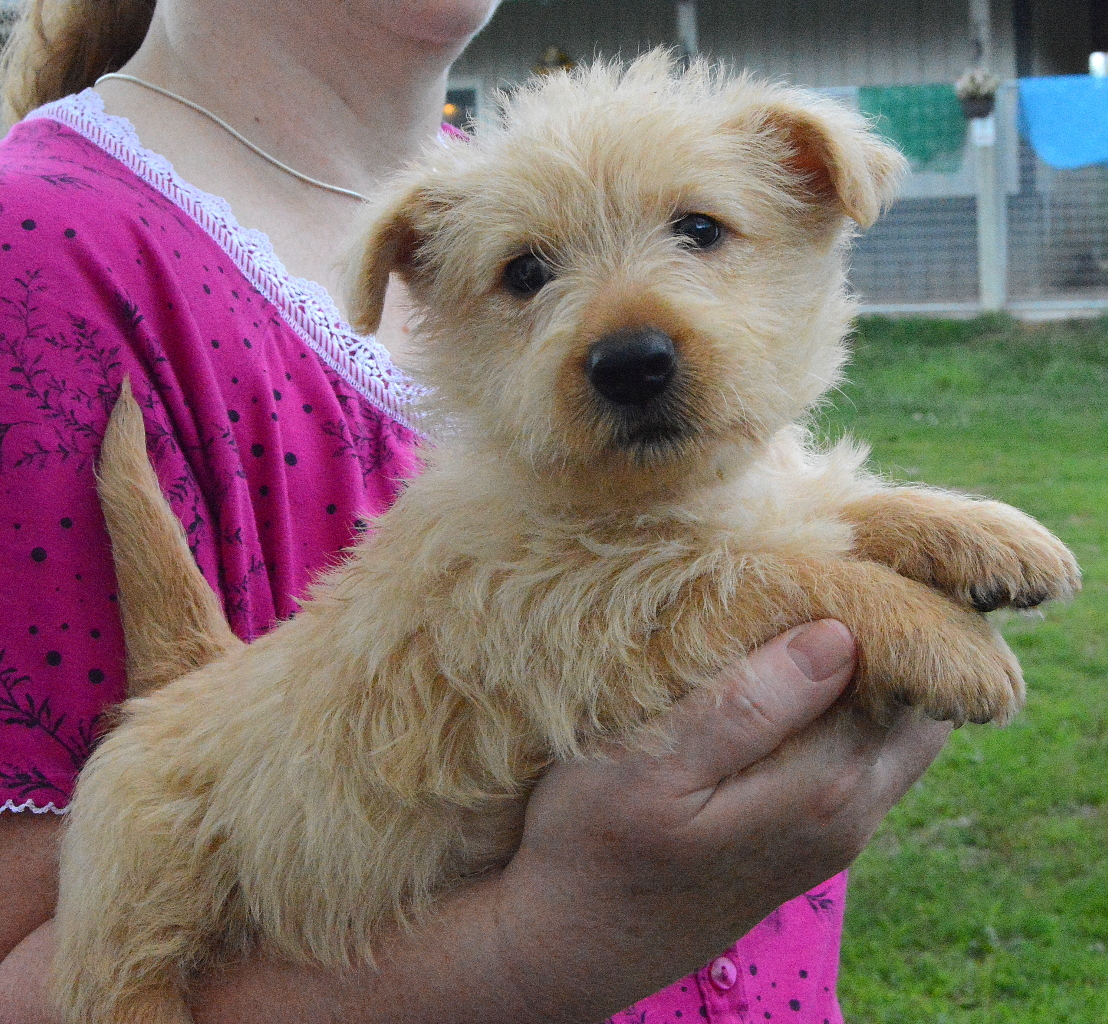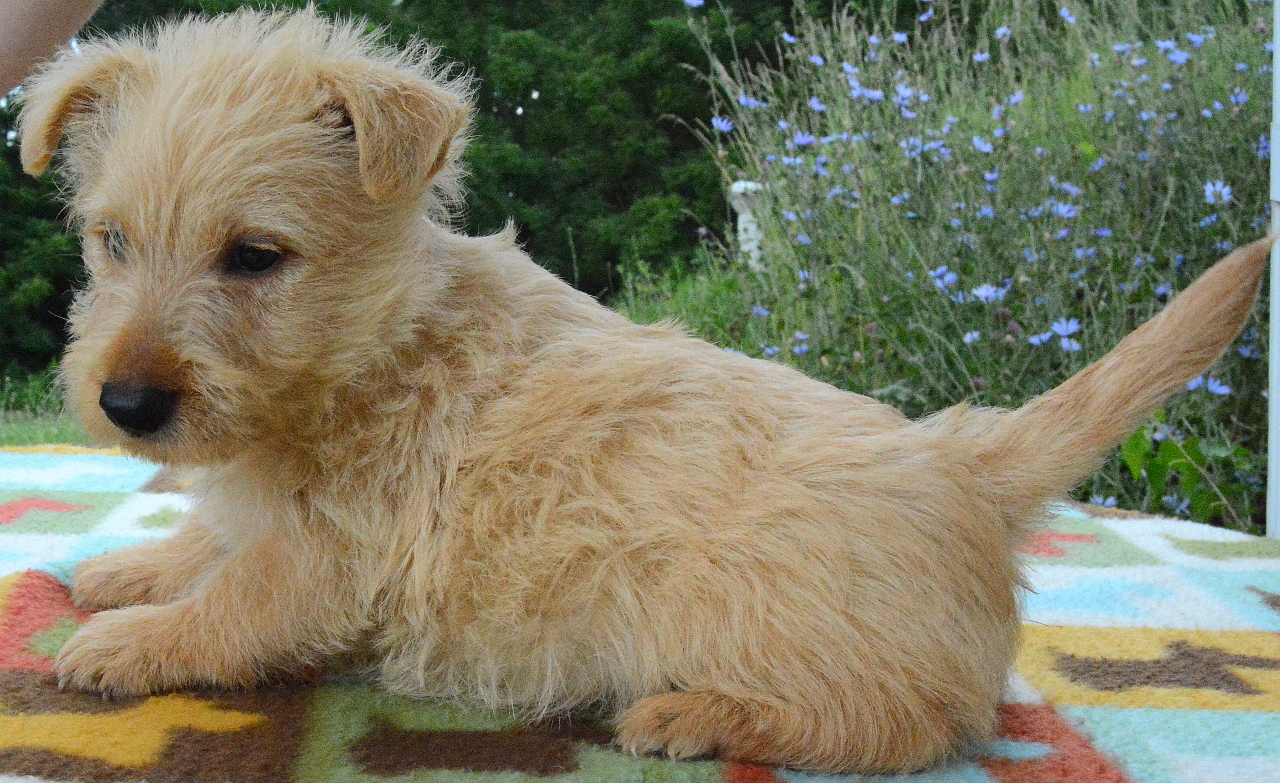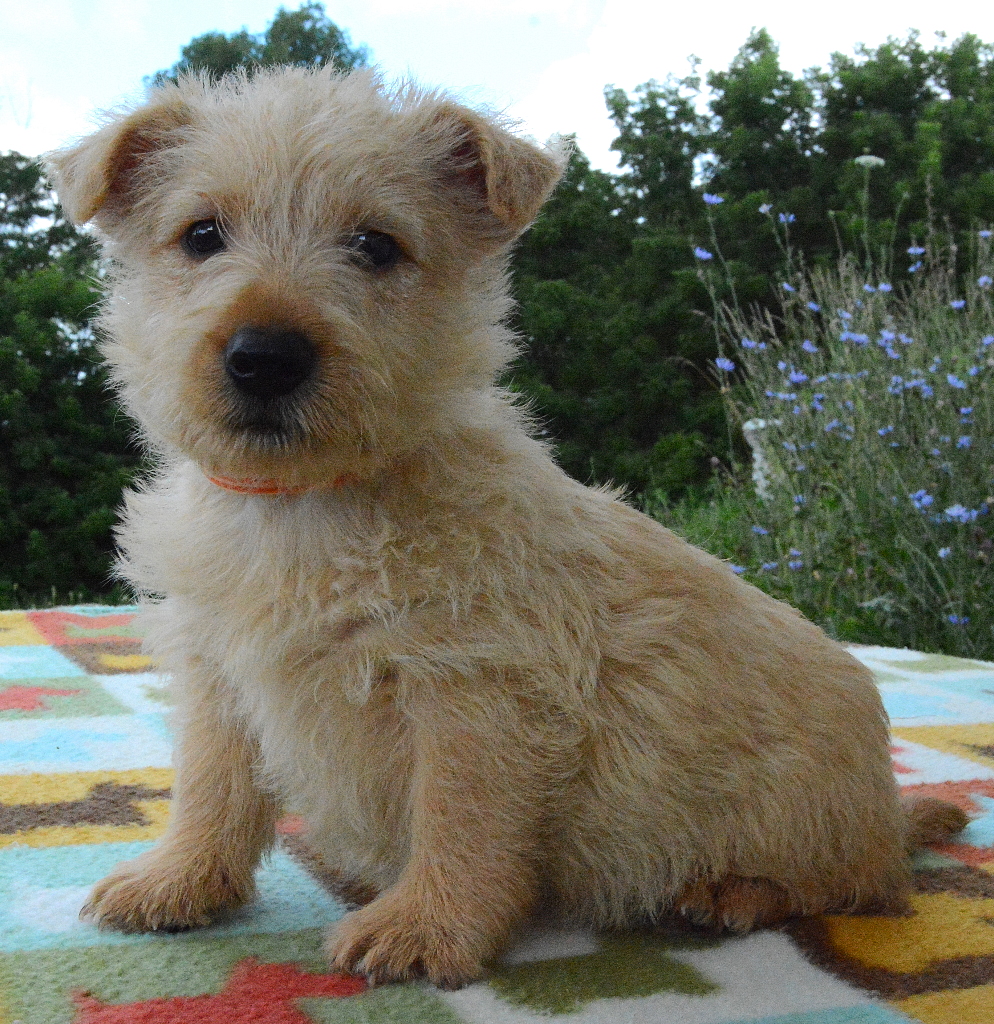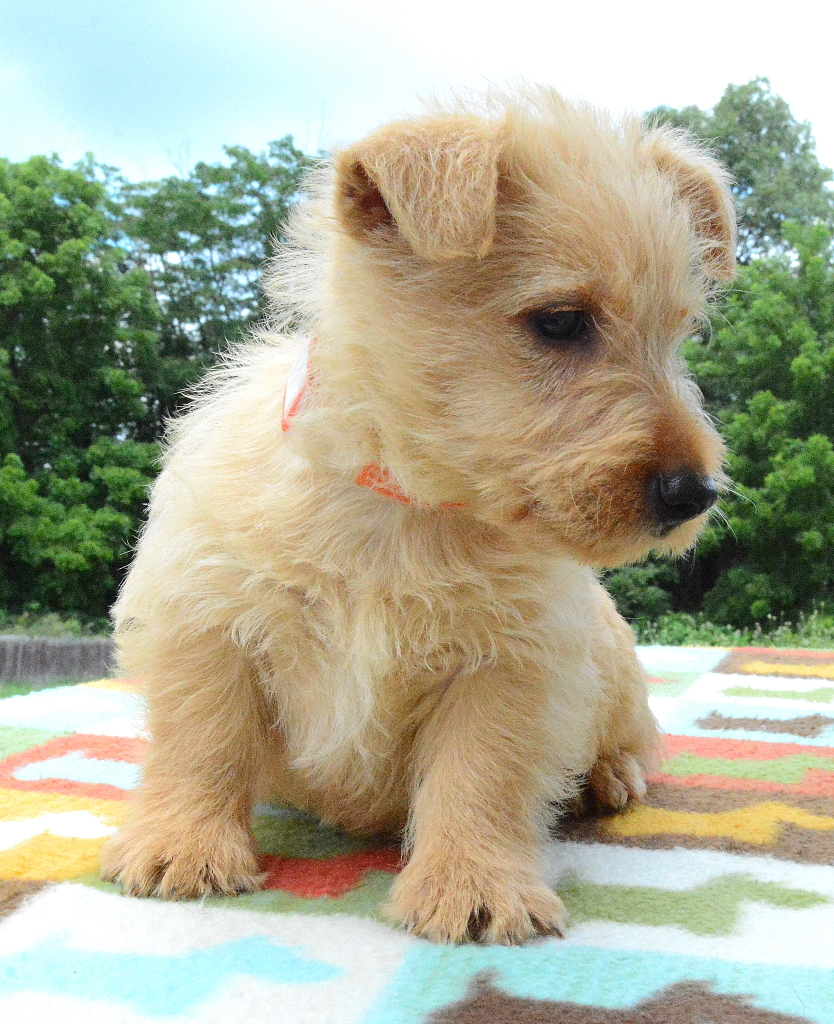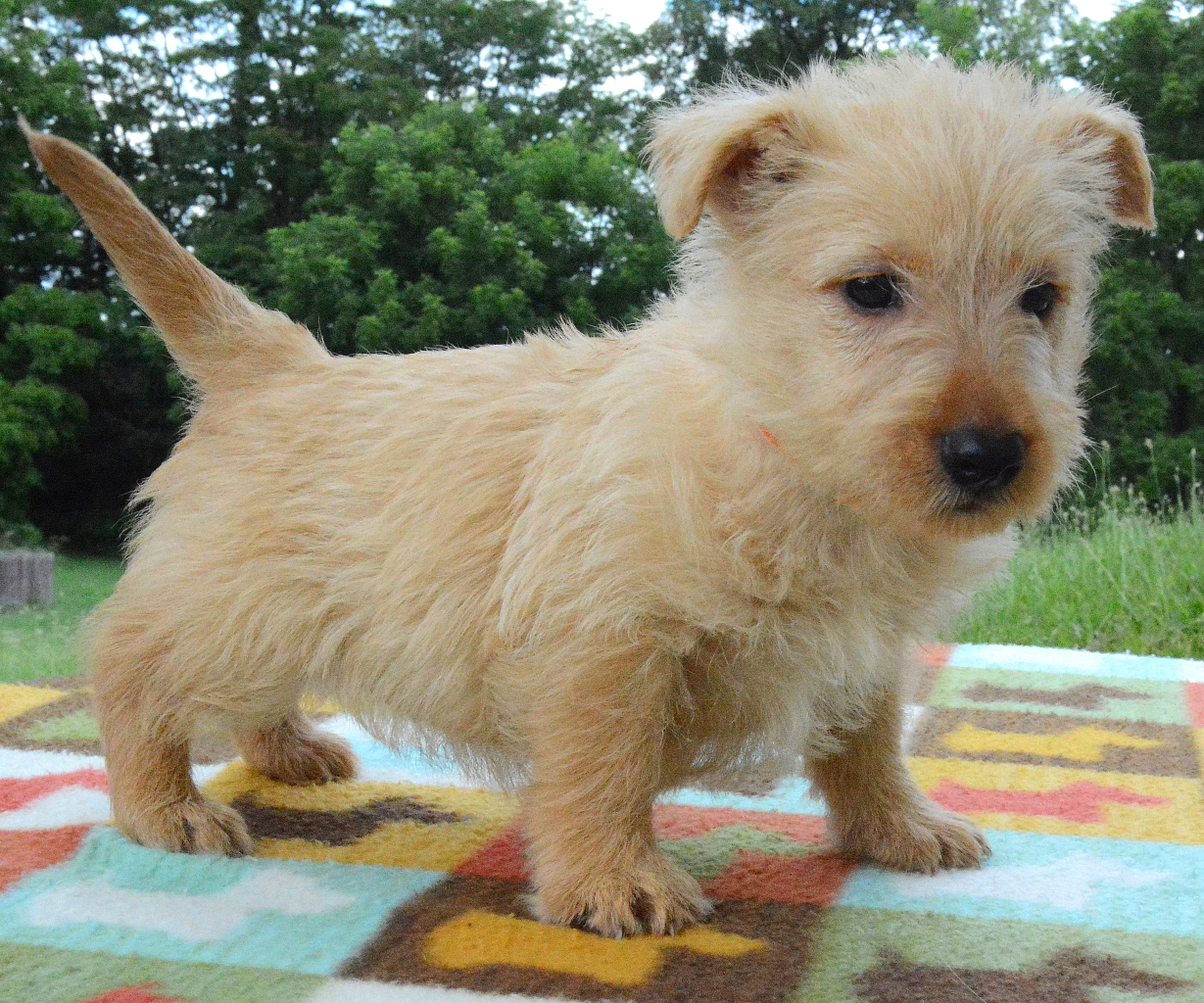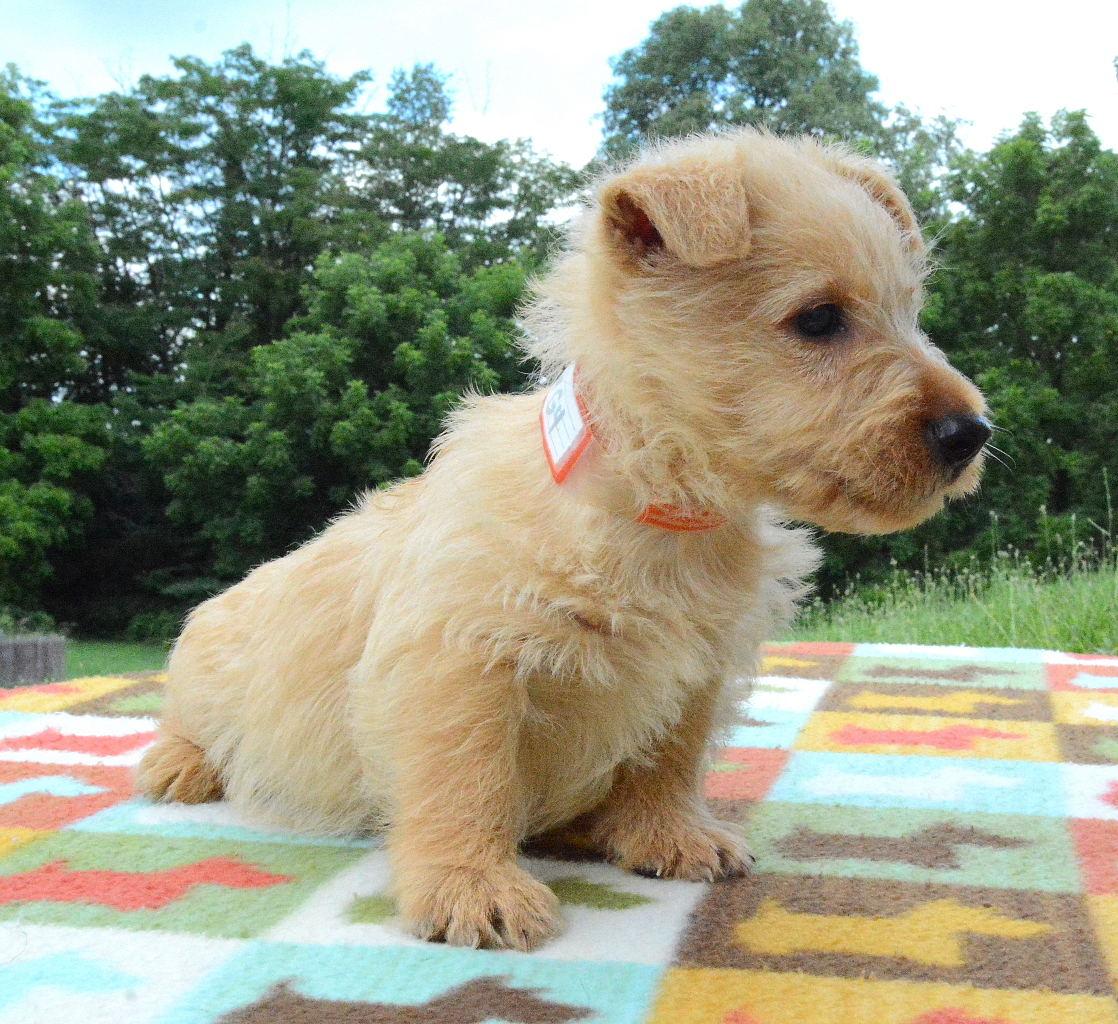 Girl #5
She seems to be the smart one. She likes to watch what you do and she likes to follow you.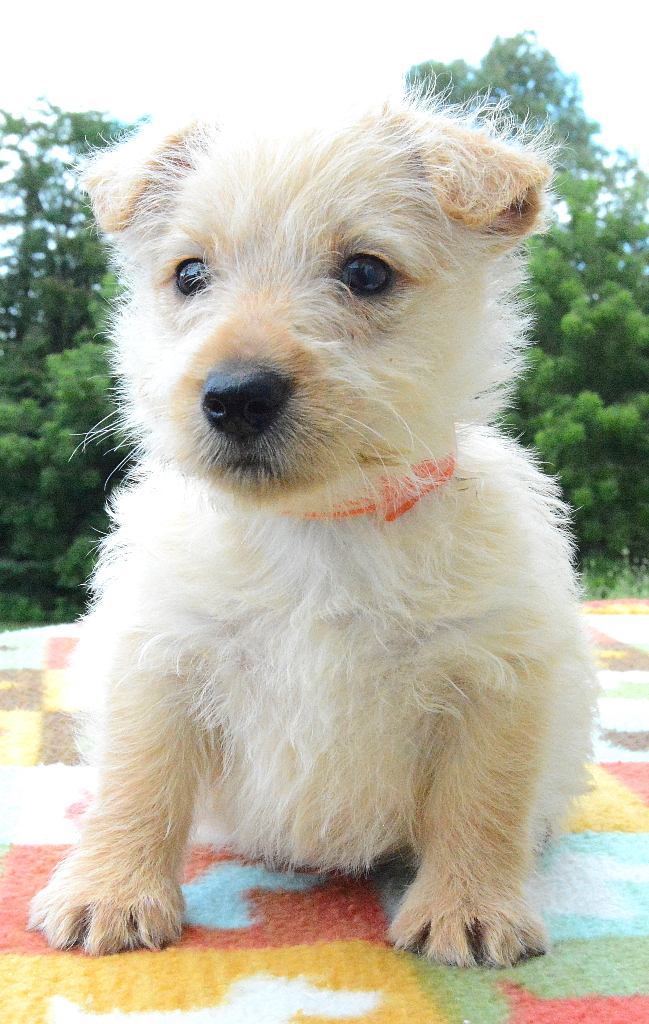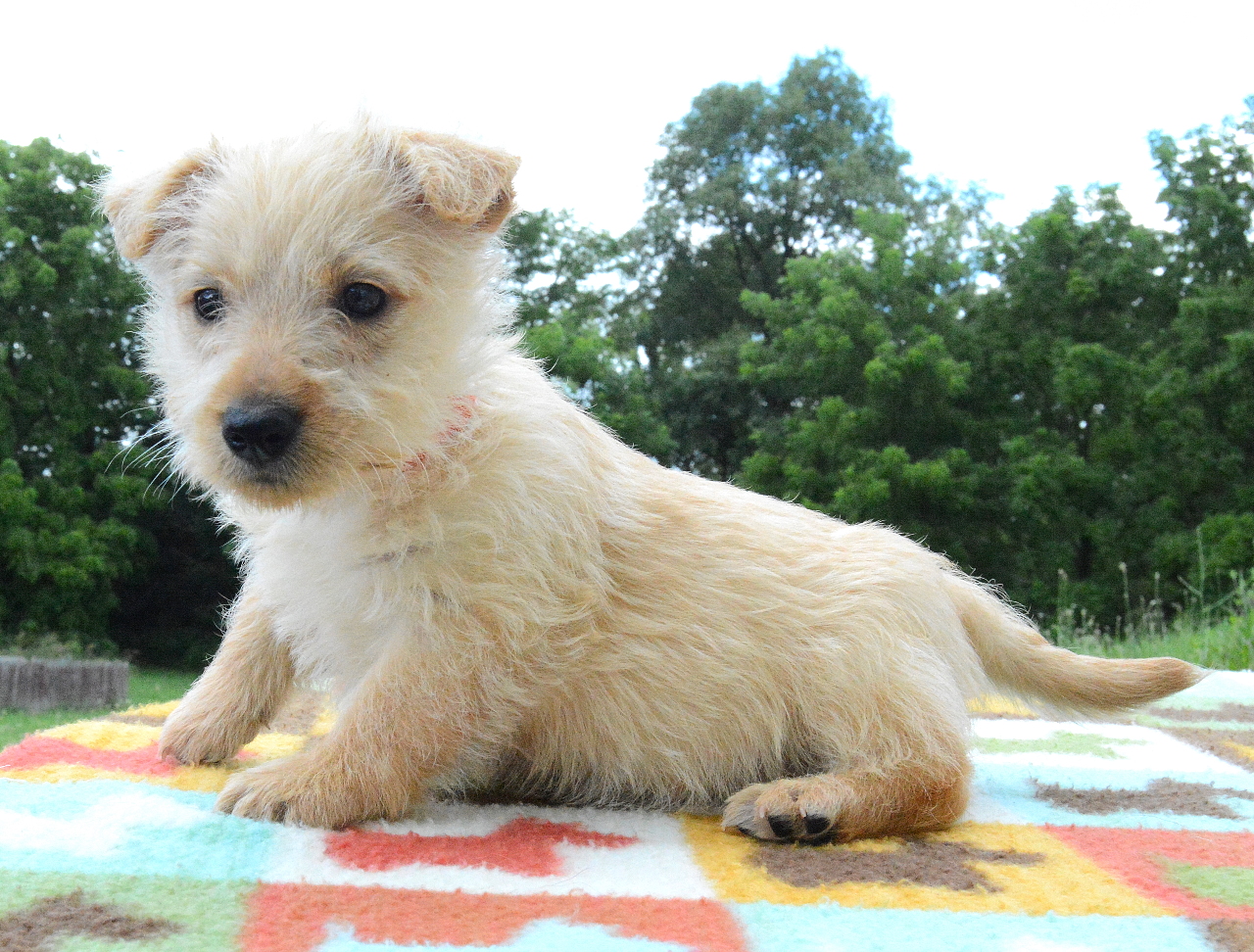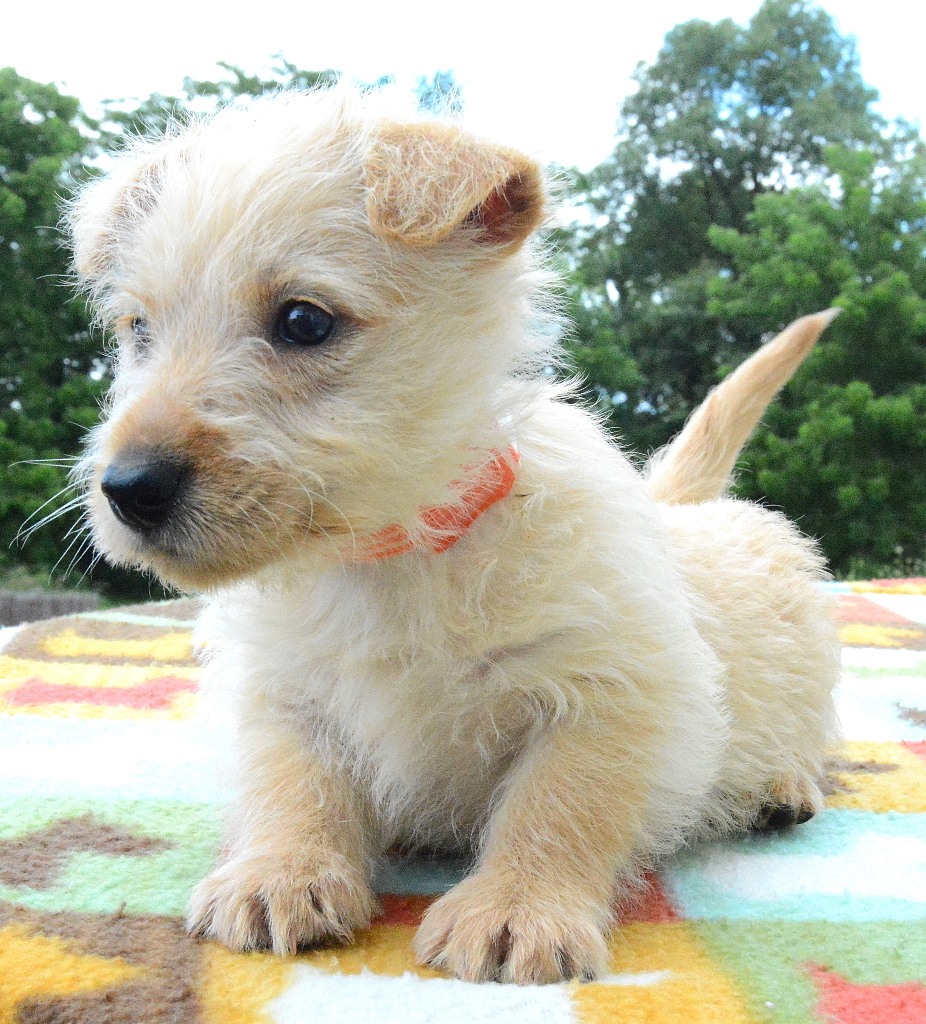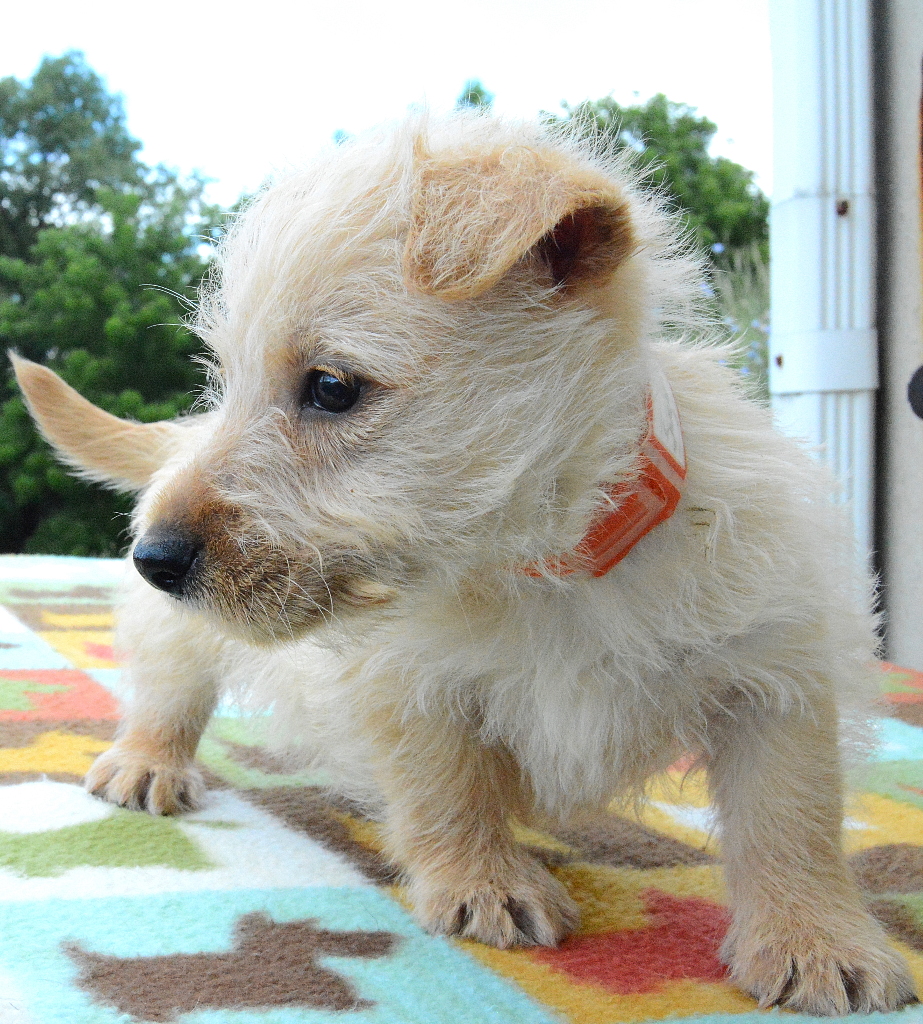 The End.
Please check us out on facebook for some BONUS pictures of this litter.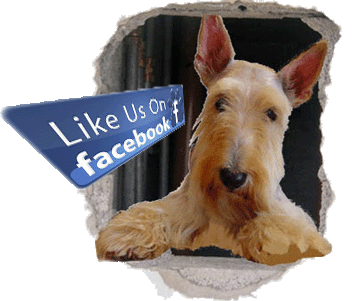 07-06-2019
On May 26th 2019, Sugar had her first litter, a beautiful litter of 8.
3 boys and 5 girls, all wheaten.
I am placing these pups to folks on my waiting list.
If you would like to be added to my waiting list (no obligation) Please Click HERE
Prices, terms, email address and phone number are located here.
These pups will be ready to go home on Saturday, July 27th 2019
These are only 1st pictures, the pups are just over 5 weeks old.
They will have their 1st vet check and shots this coming week.
Everyone is weaned away from Mama.
Please check back in about ten days for a big update.
The Pups
The Girls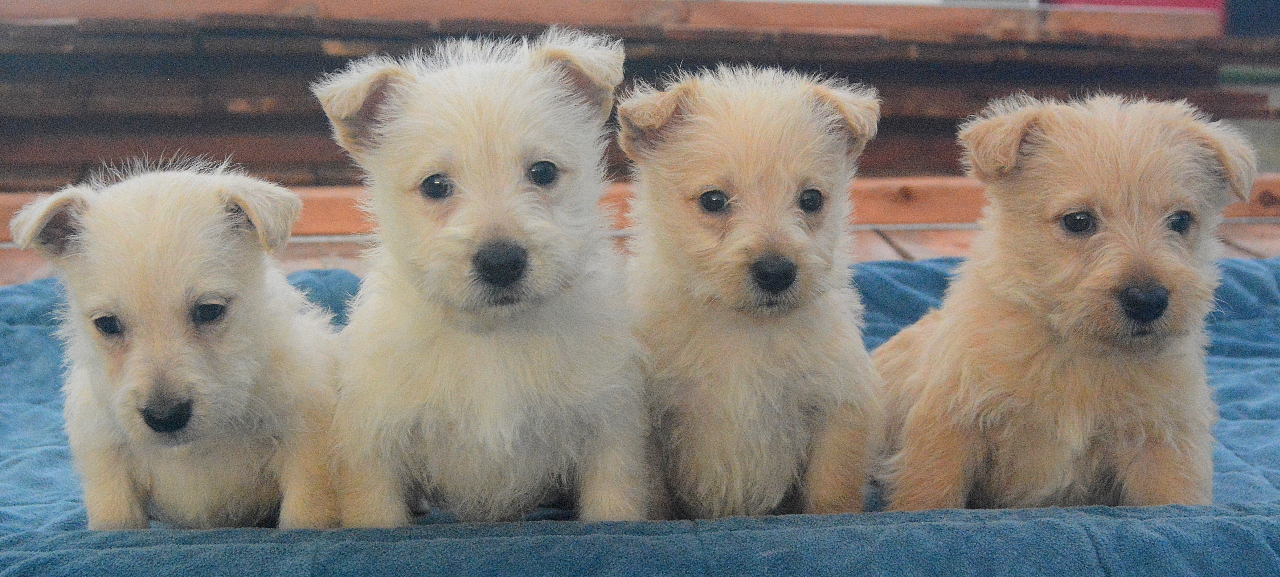 The Boys (3rd pup shown is actually a girl)
All 7 pups
Girls on the left, boys right

Please check back in about 10 days for a big update.