Misty and Farley's June 16th, 2022 litter
Newest pictures are at the top of the page, the further down you look, the younger the pups.
--------------------------------------------------------------
8-15-2022
On June 16th Misty gave us her first litter.
8 black pups, 3 girls and 5 boys.
Farley is a wheaten, Misty is black, we expected blacks and wheatens.
We got all blacks but they do have some unusual markings.
I am placing these pups to folks on my waiting list.
If you would like to be added to my waiting list (no obligation) Please Click HERE
Prices, terms, email address and phone number are located here.
These pups will be ready to go home on Saturday, August 27th, 2022
These pups have had their 1st vet check and inoculations.
They are now 100% weaned.
Here are the new pictures.
Everyone has a new ID collar, this will remain with them until they go home.
The boys are wearing Green, the girls are in Orange.
The Girls
Girl #1
A total sweetheart and she loves the sweet talk.
She's observant and curious.
She has a very large white tuft on her chest and milk chin.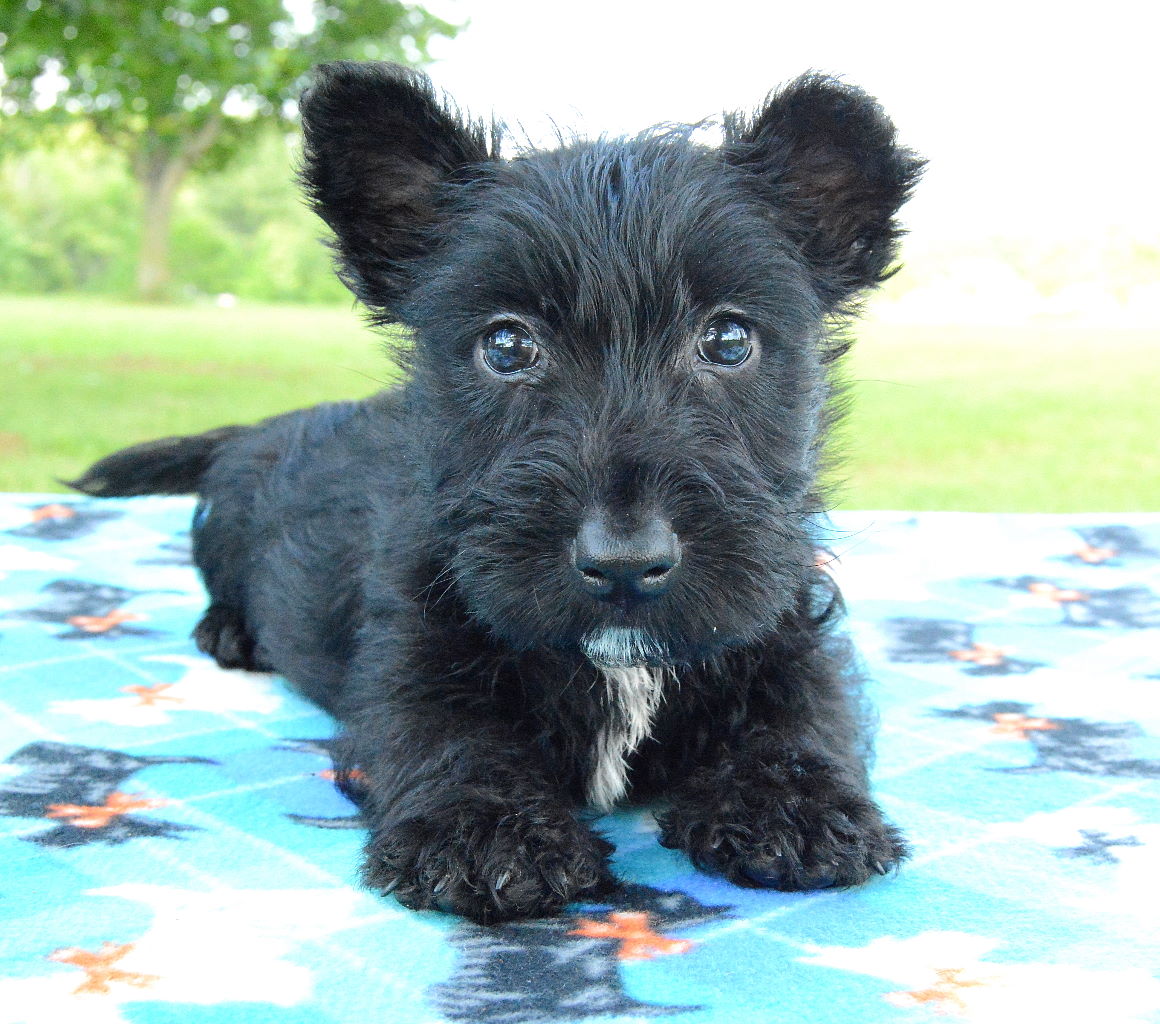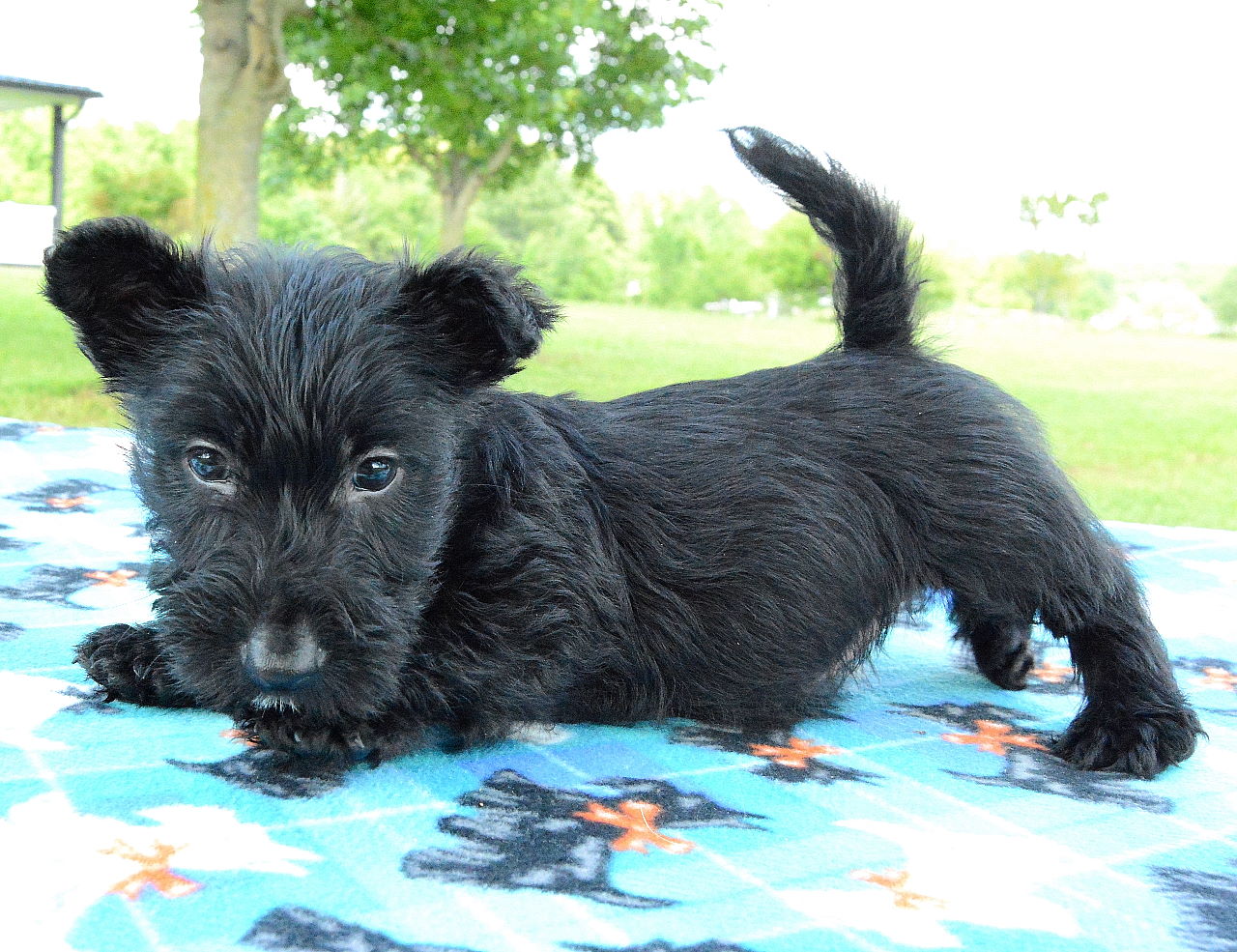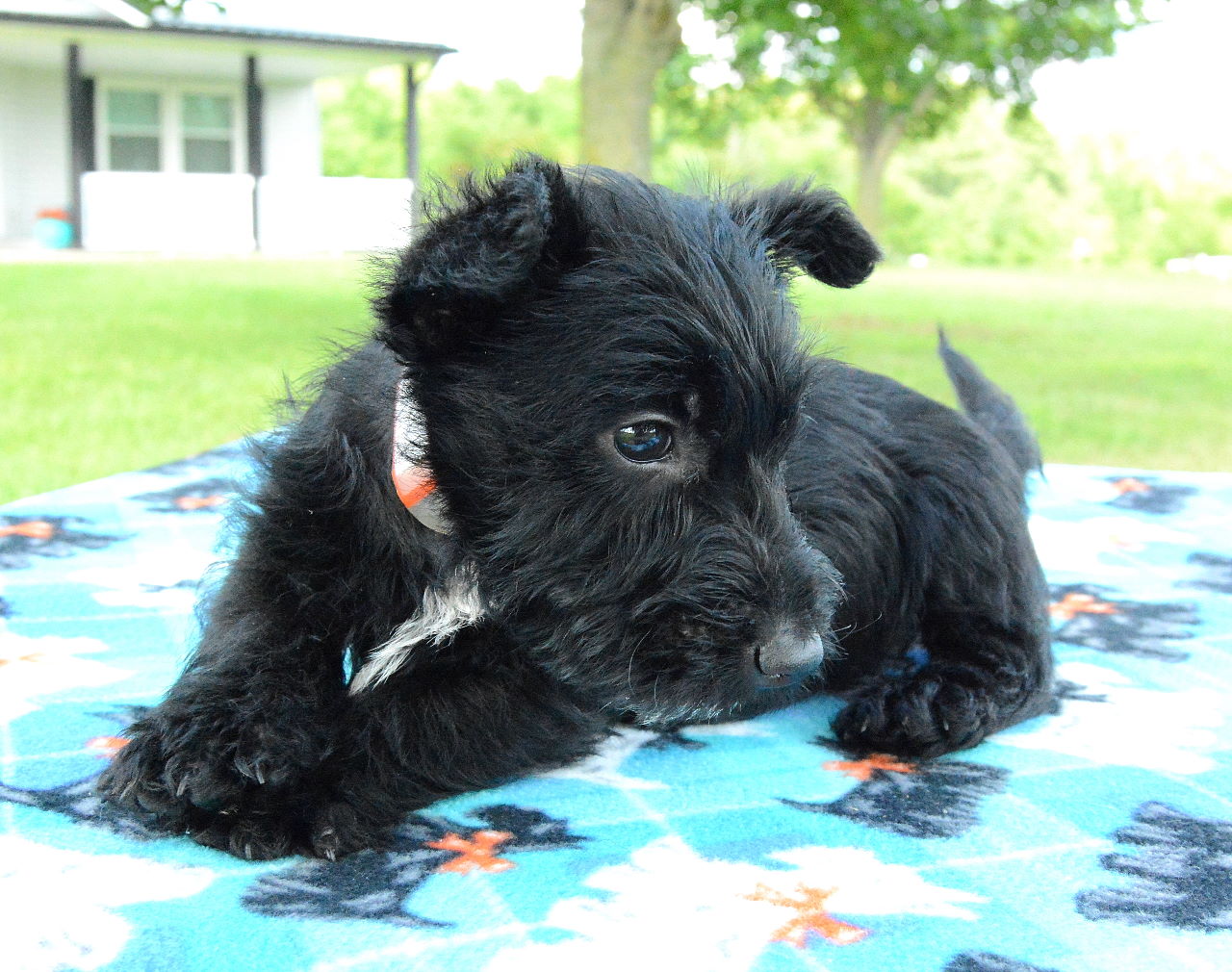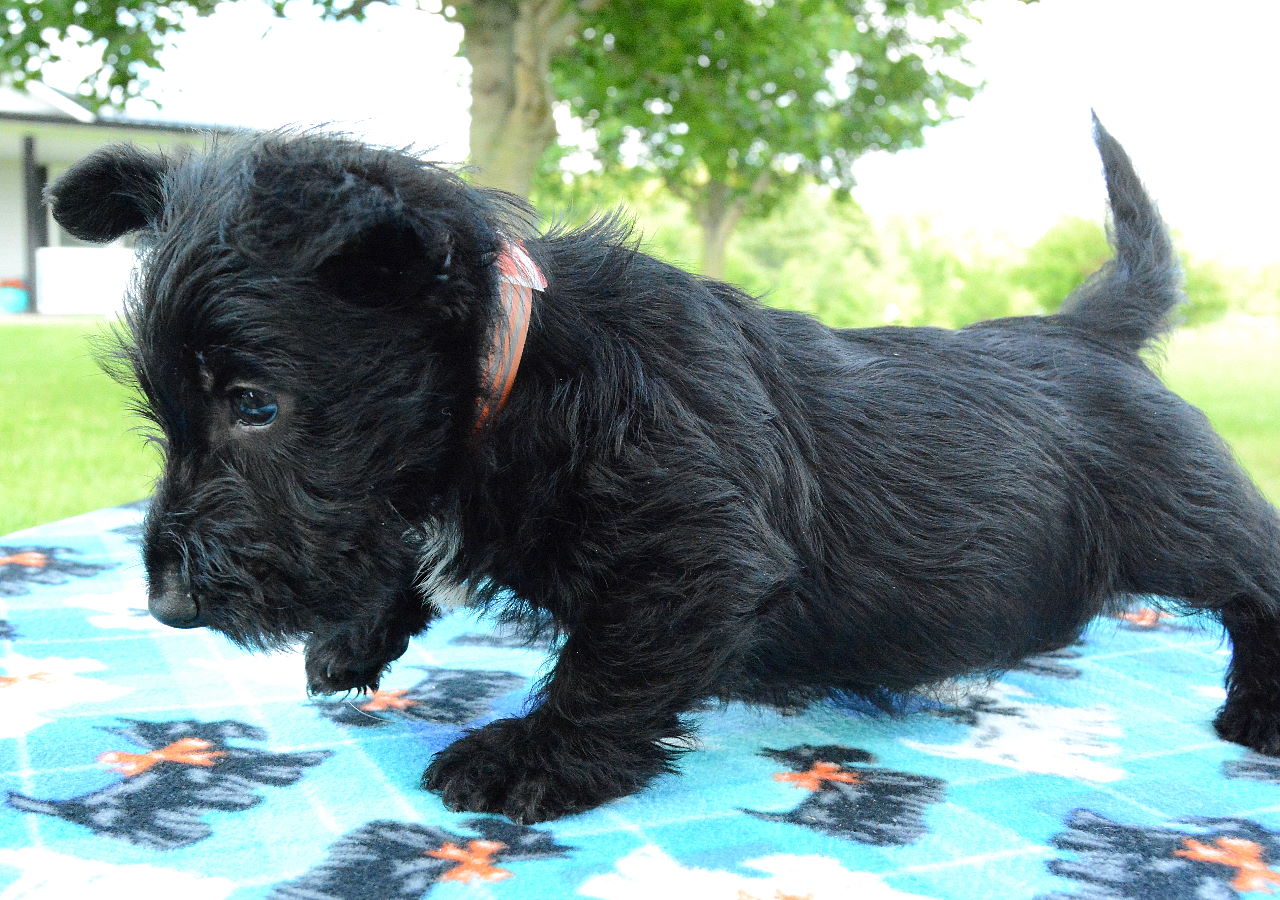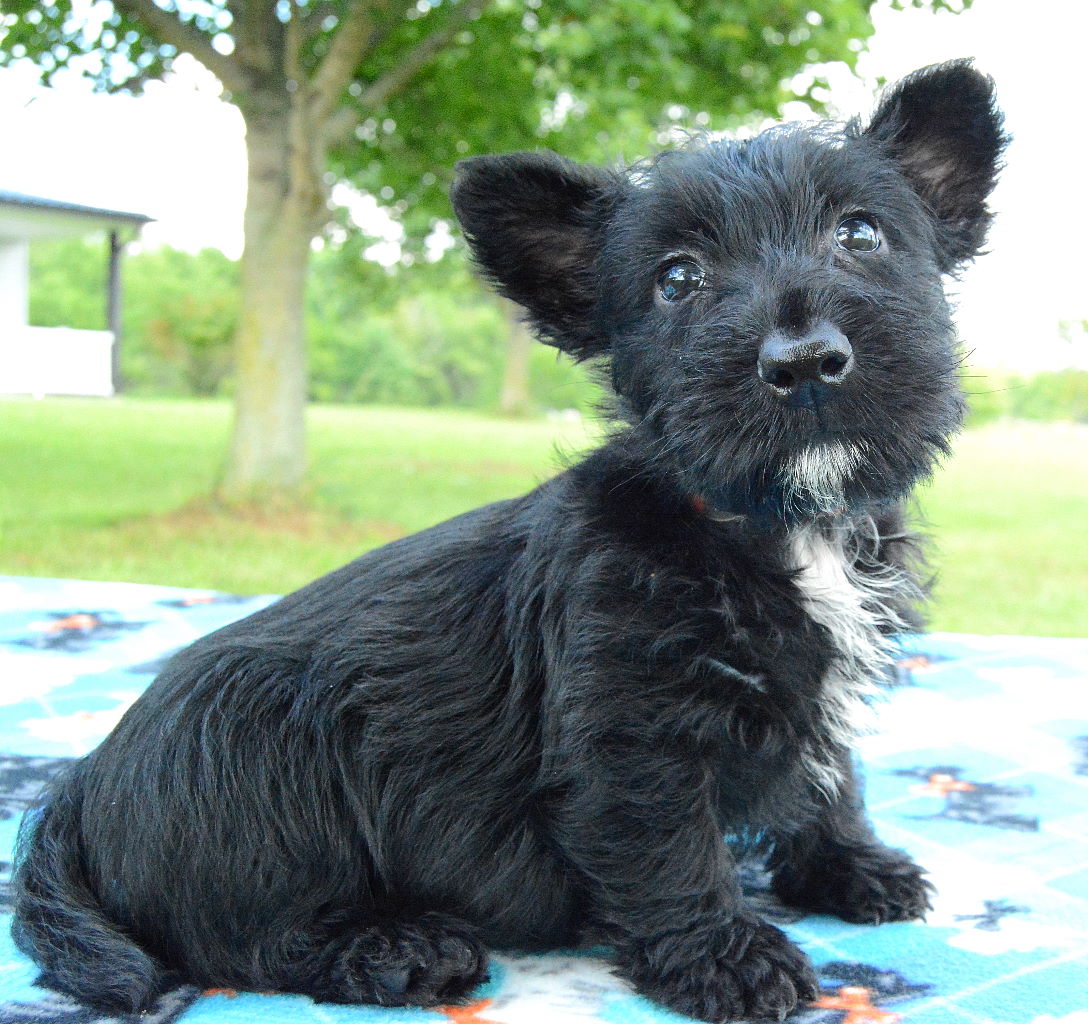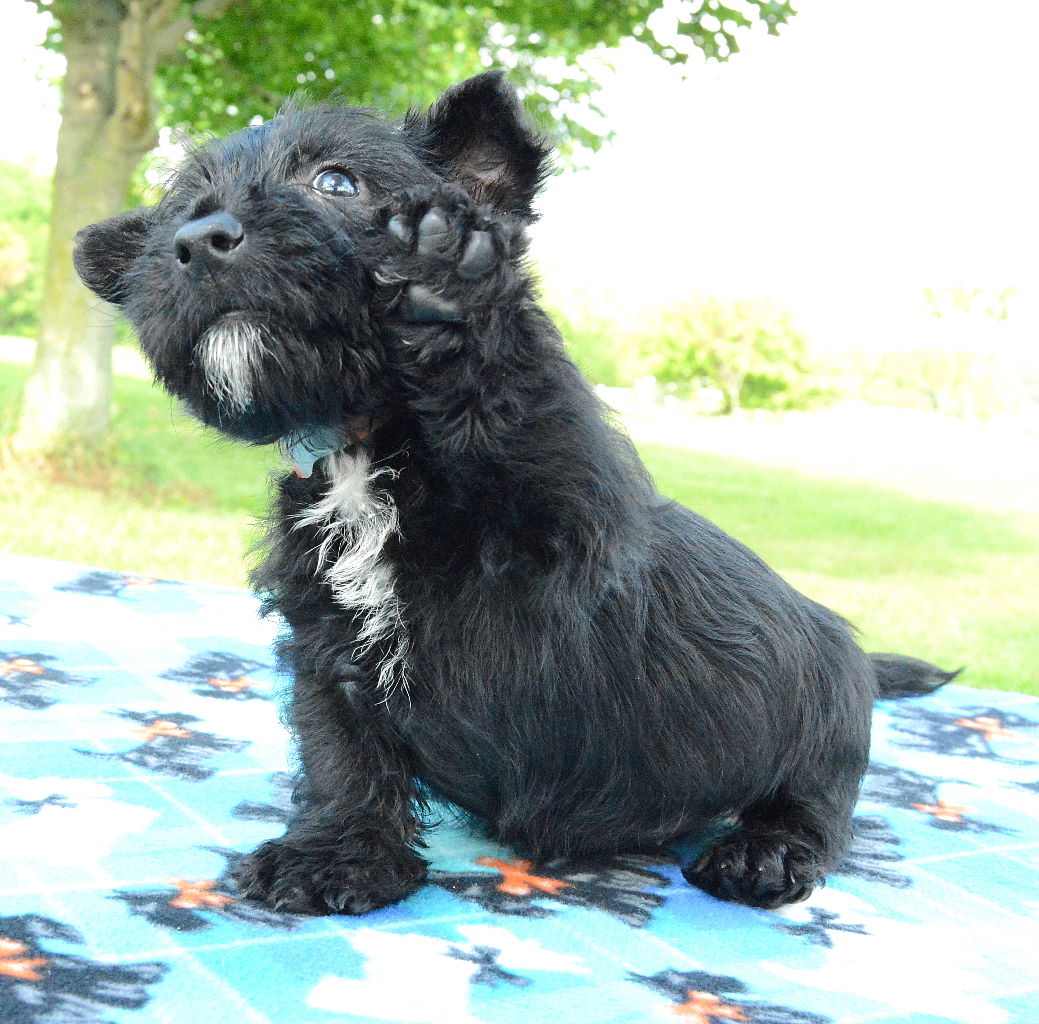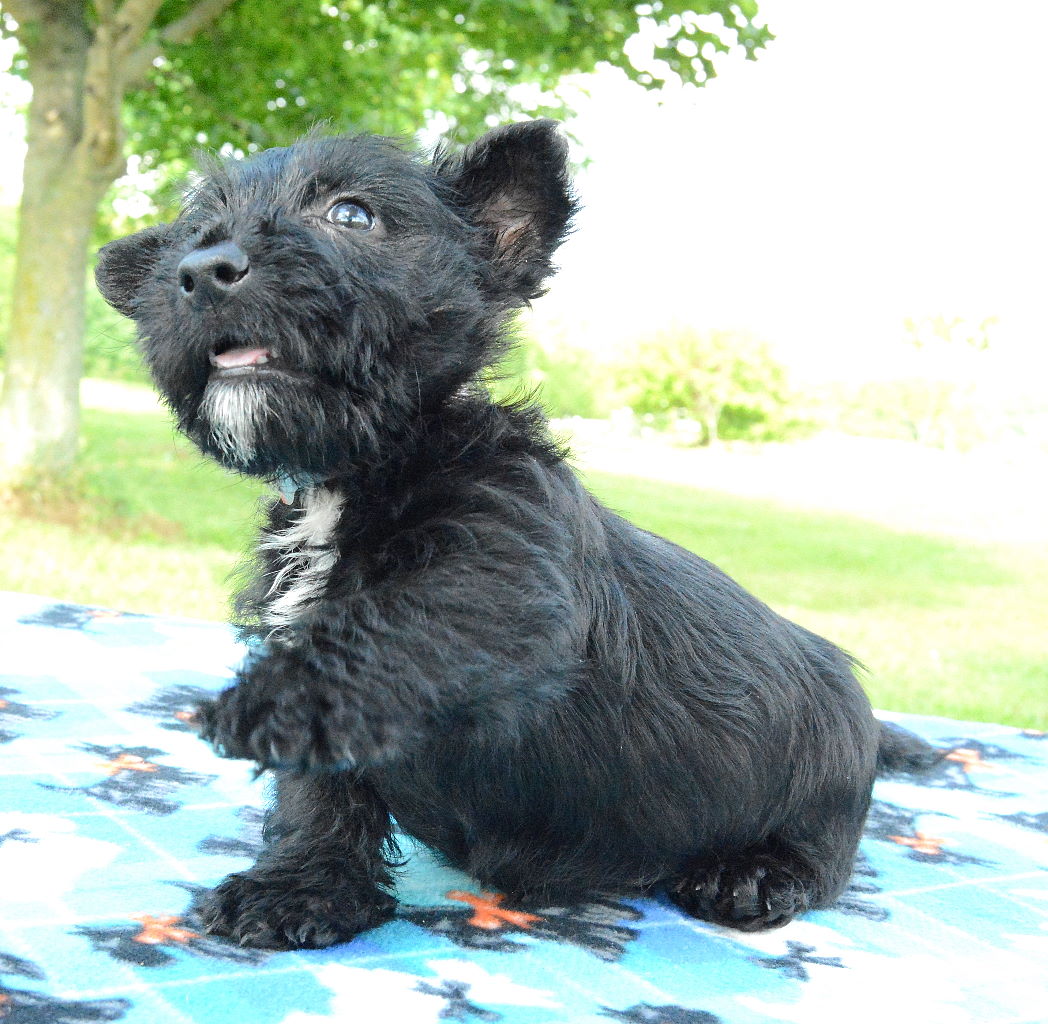 Girl #2
She can be a bit cautious at first until she is sure the coast is clear.
Once she feels safe she is off to the races.
She also has a large white tuft on her chest but she does not have a milk chin.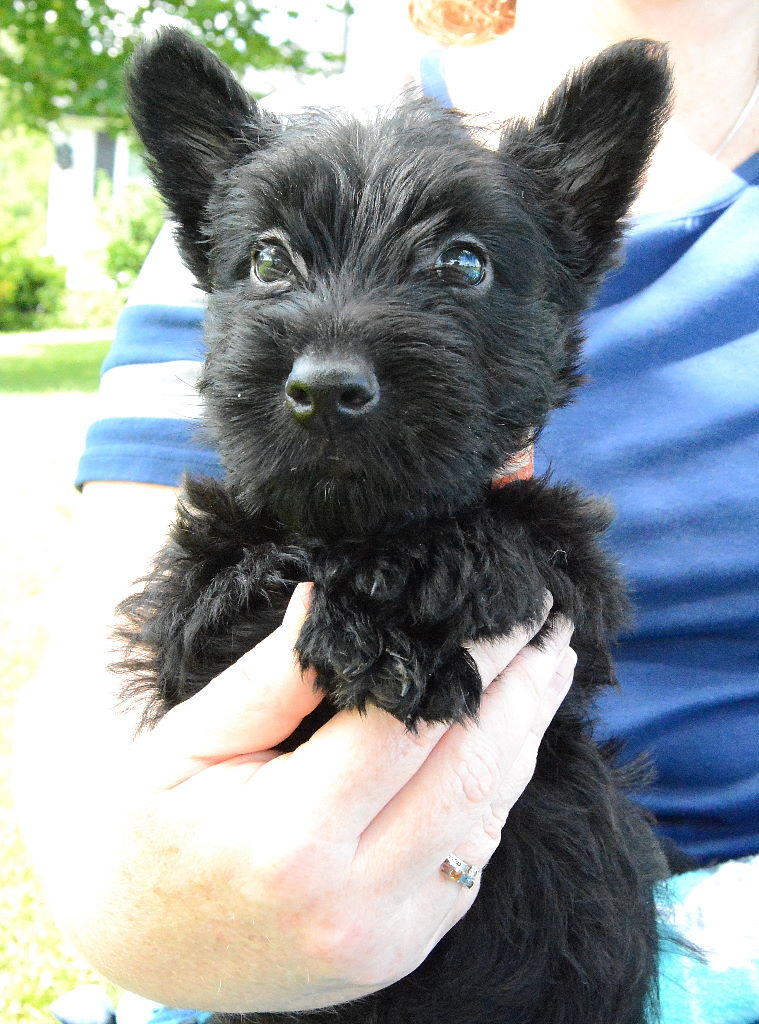 Girl #3
She's a little bit more adventurous than her sisters.
She has the smallest of the tufts.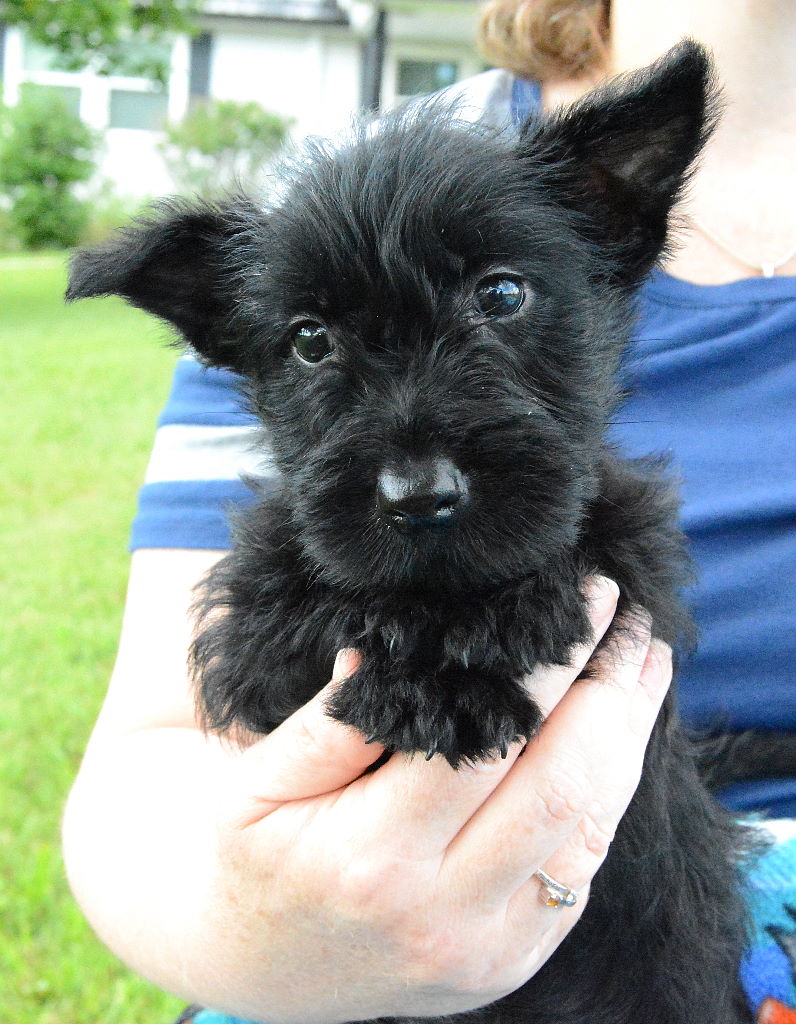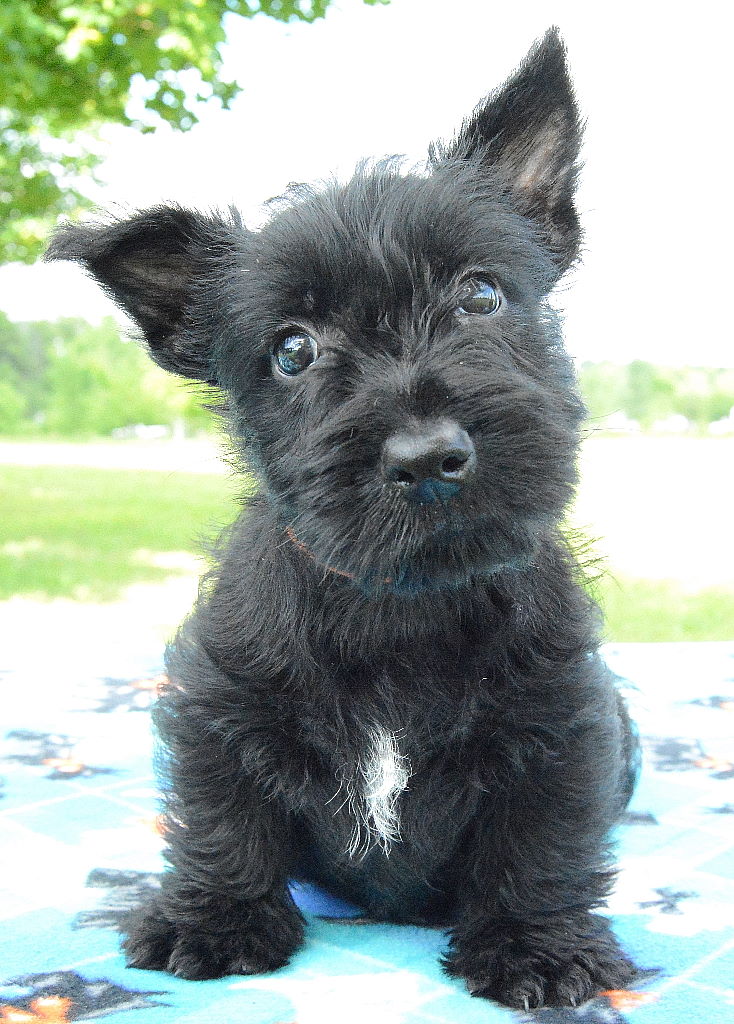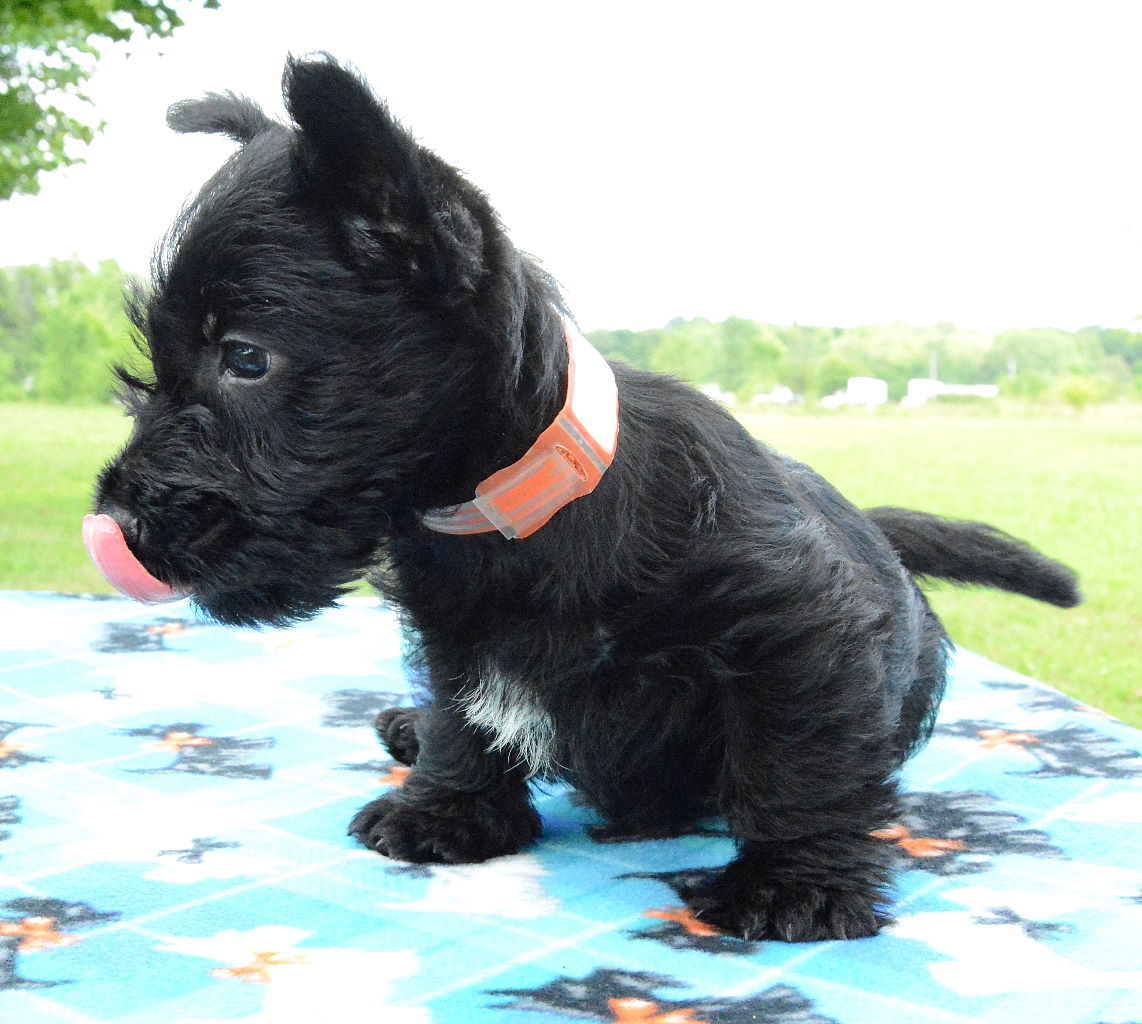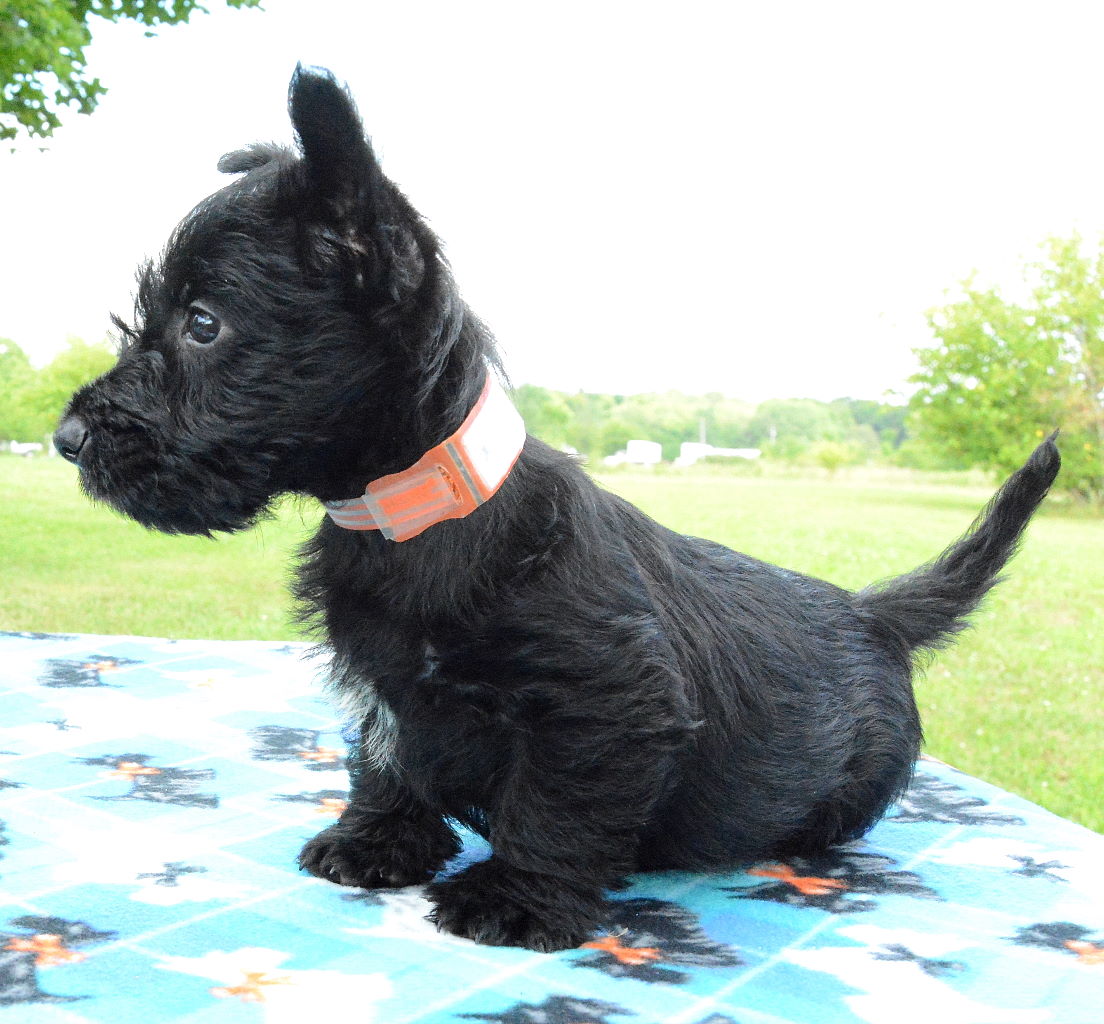 The Boys
Boy #1
He's the smallest and most reserved of all the pups in this litter.
However once he feels safe he is quite happy to play and explore.
His white tuft is medium sized when compared to the others.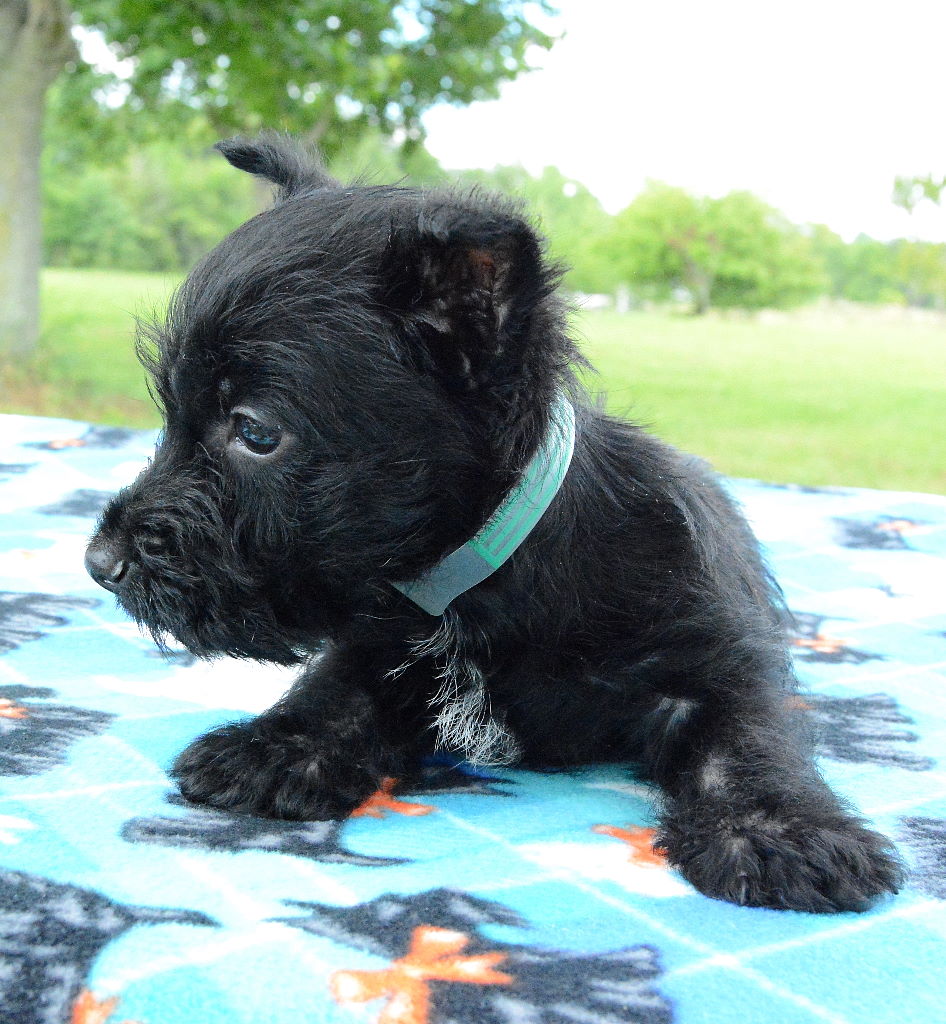 Boy #2
Happy and confident... he's the pup that charges in first.
He has a large white tuft on his chest and a little bit of a milk chin.
Boy #3
He's a 'people puppy"
What are you doing? He has to know!!!
His ear is almost there! He has a very small white spot on his chest....barely a spot but he does have a few white hairs under his neck as well.
Boy #4
Do you have a lap? If so, this guy wants to be in it!
A total lover boy!
Smallest white spot too.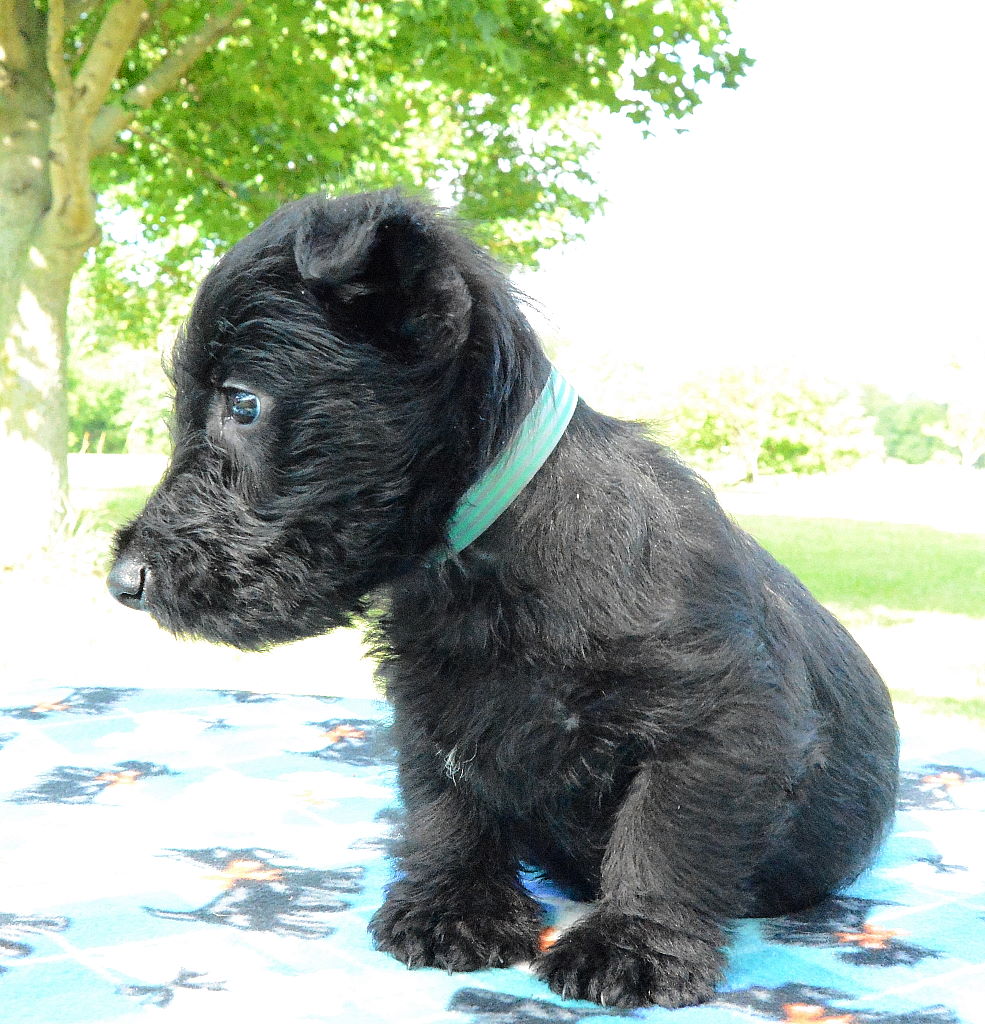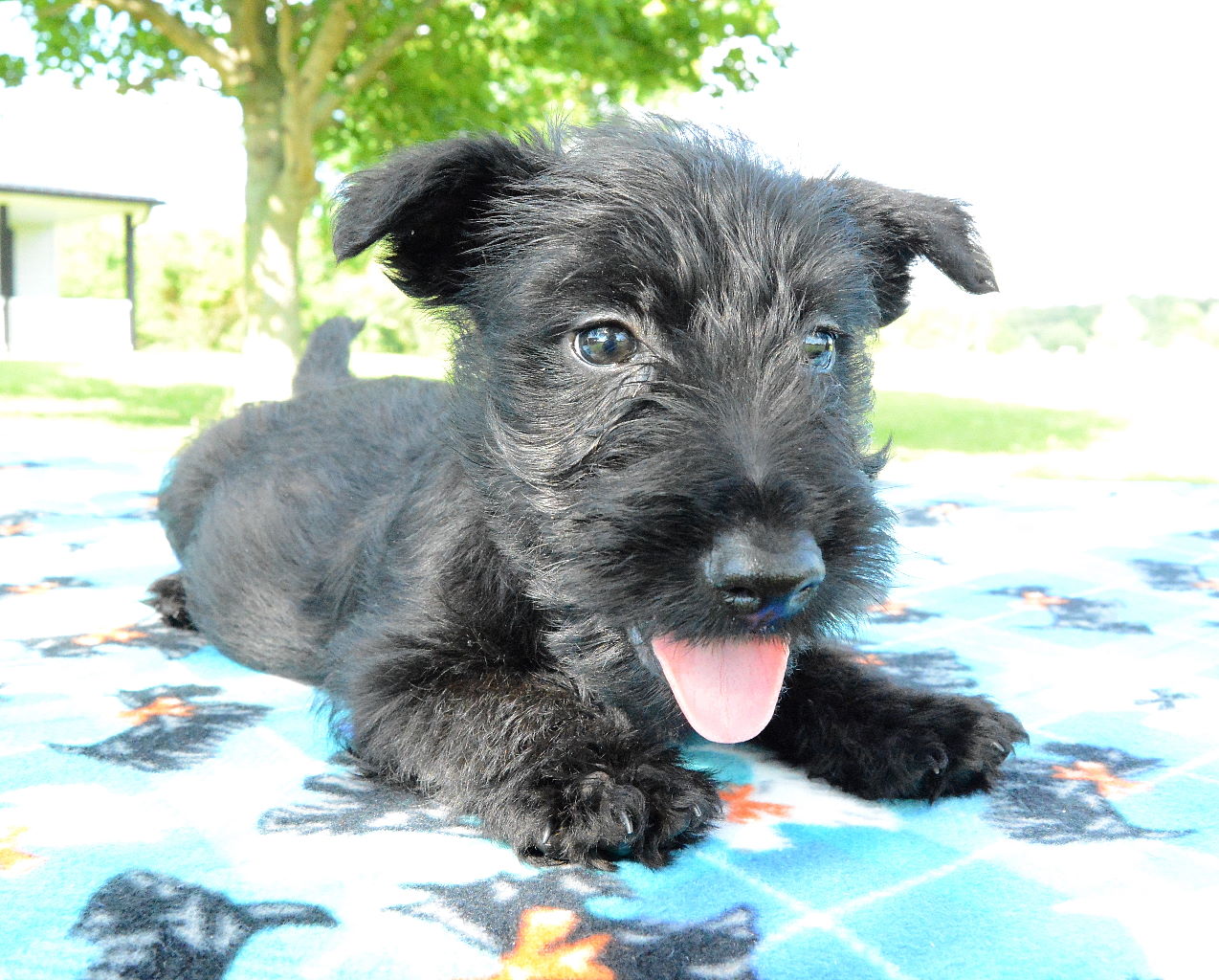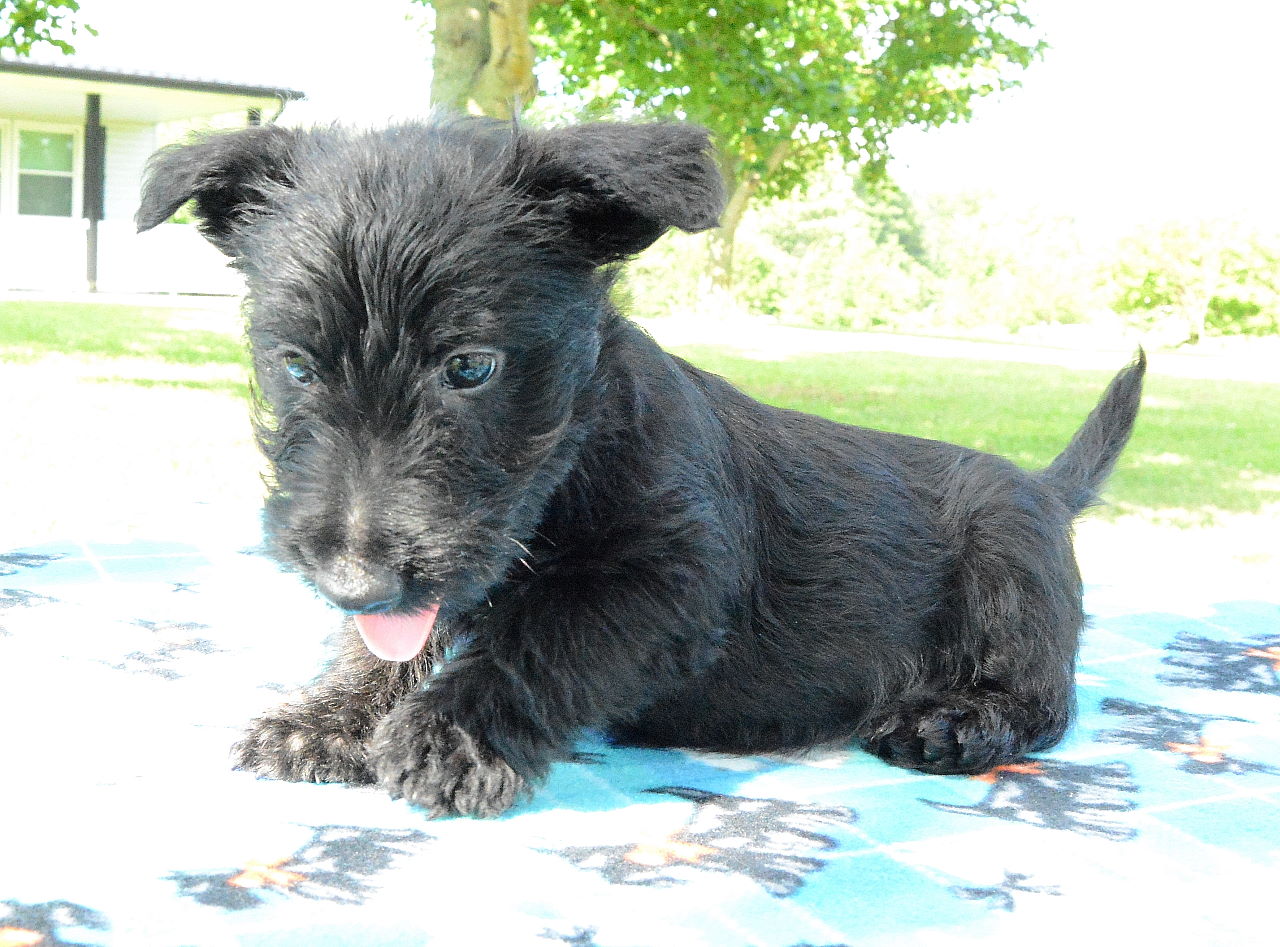 Boy #5
He's too curious for his own good.
He's also very playful once you get him going.
He has the largest white tuft and a bit of a milk chin.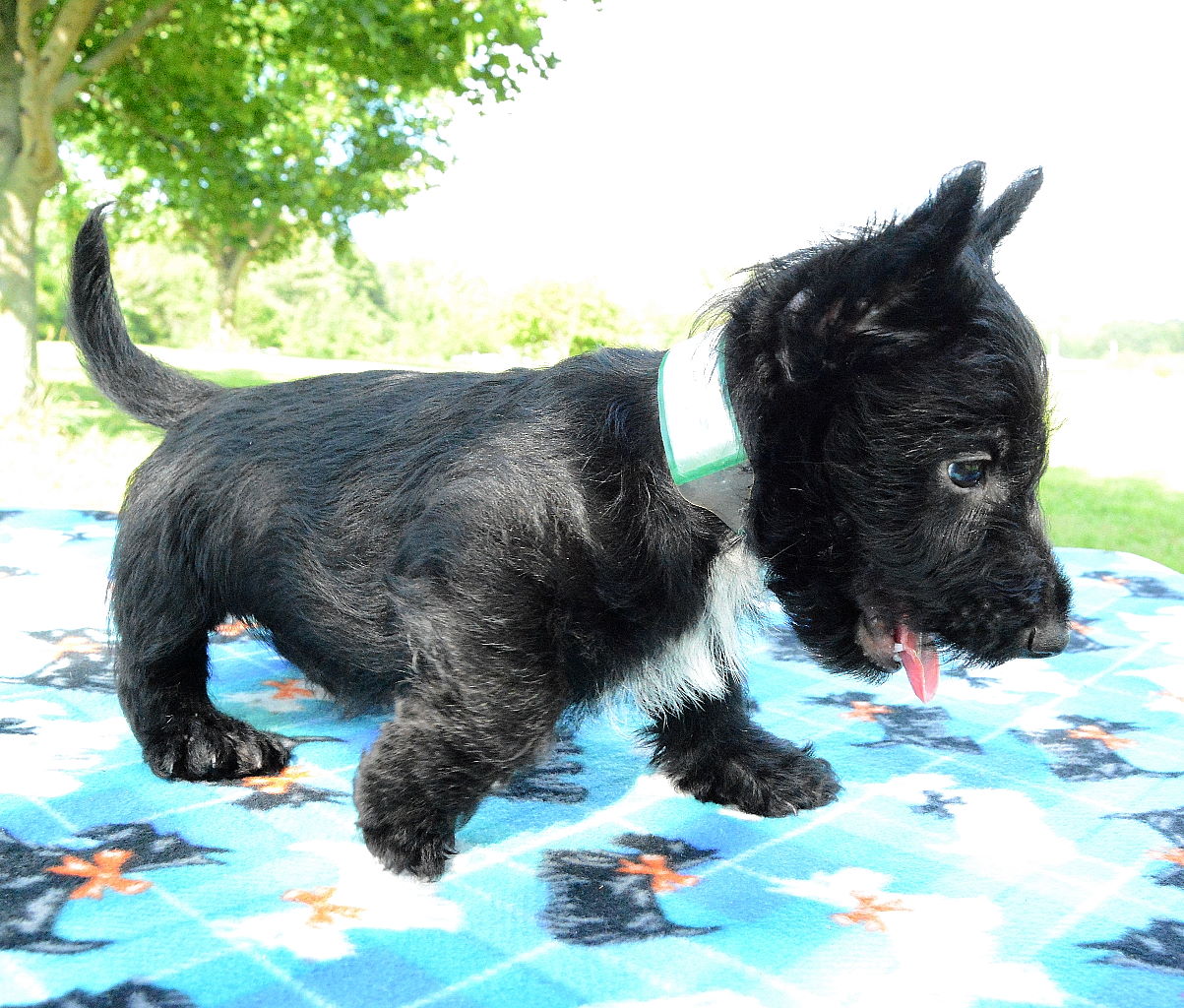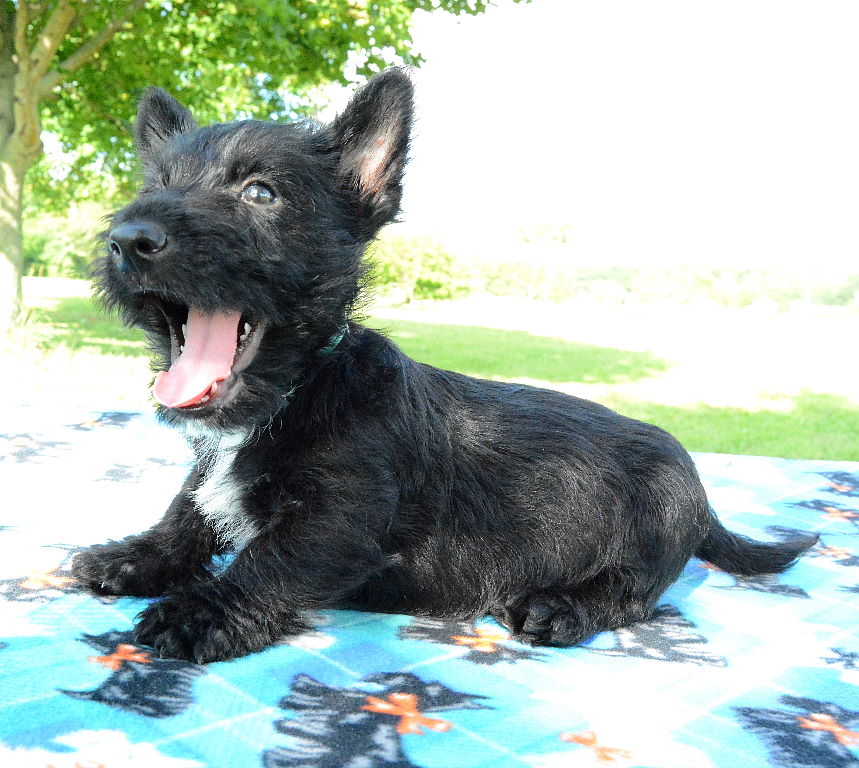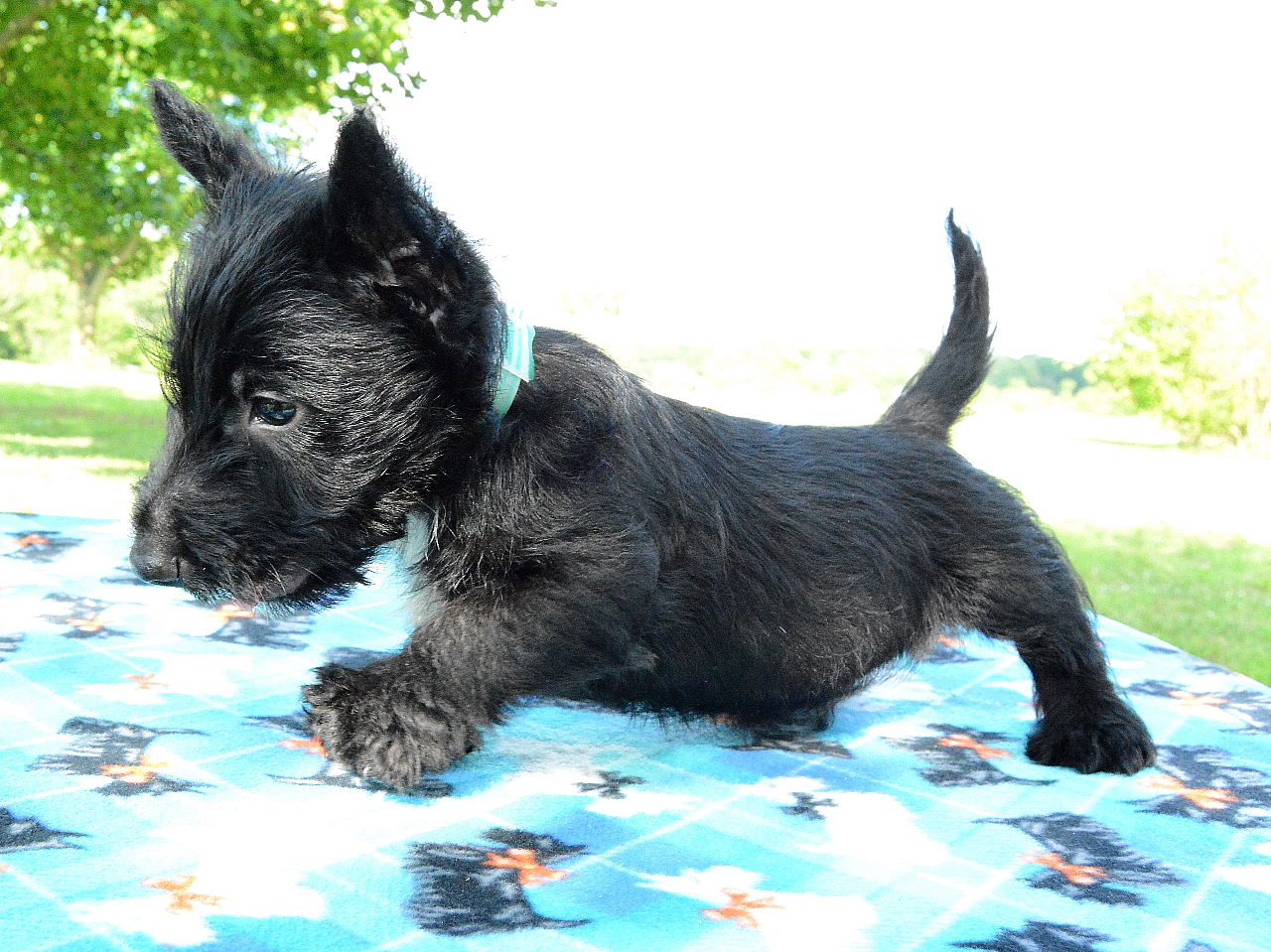 The End.
Please check us out on facebook for some BONUS pictures of this litter.