Molly and Farley's June 20th 2018 litter
Newest pictures are at the top of the page, the further down you look, the younger the pups.
--------------------------------------------------------------
08-17-2018
This litter is now ready to go home. Here are the final pictures for this group.
First I will introduce each puppy by name and let you know where he or she will go to live,
Below that you will find a couple of group pictures and some blooper shots.
Enjoy!
The Girls
Girl #1
Meet Scarlet.
She will be going to live with Matt and family in Pickerington, Ohio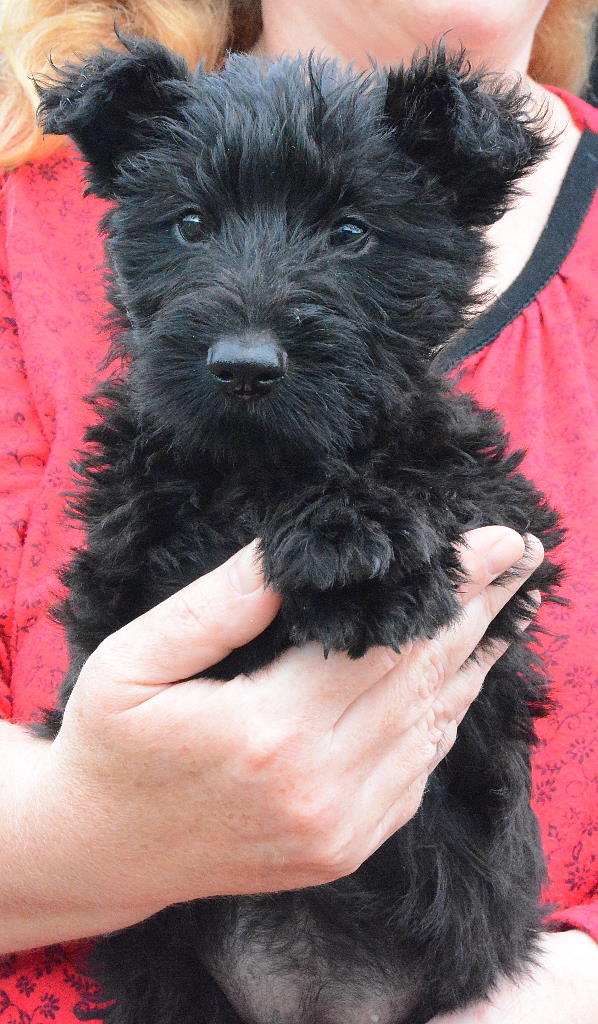 Girl #2
Her new name is Piper.
Carol in Hubbard, Ohio will welcome Piper with open arms.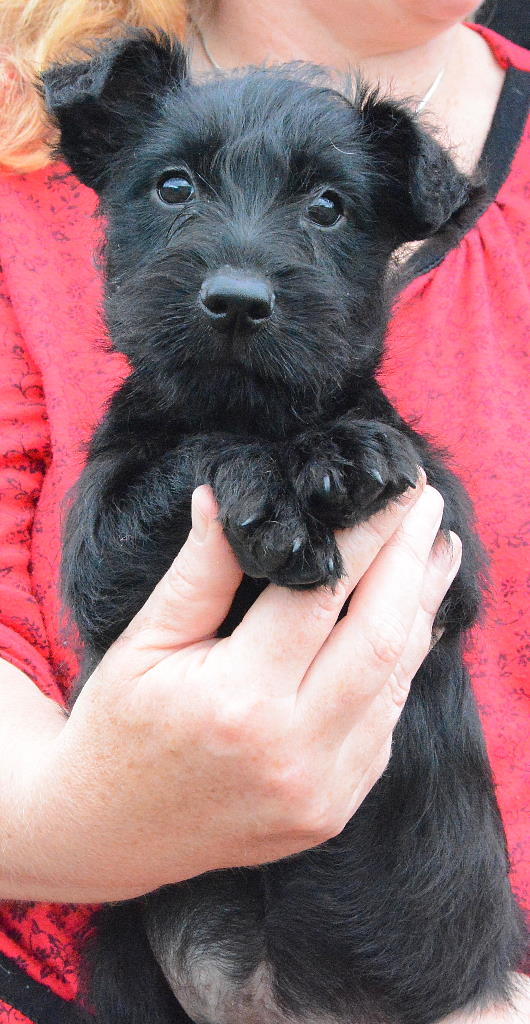 Girl #3
Say hello to Ellie
Ellie is going to Clinton Township, Michigan to live with Sharon.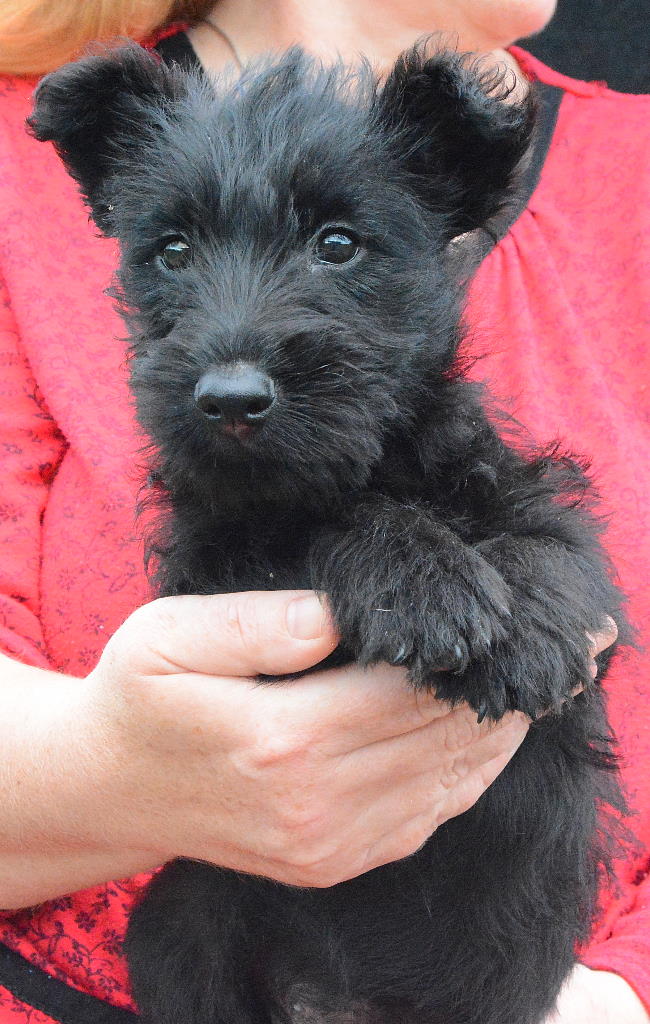 Girl #4
Meet Lucy
She will travel to Centerburg, Ohio to live with Amber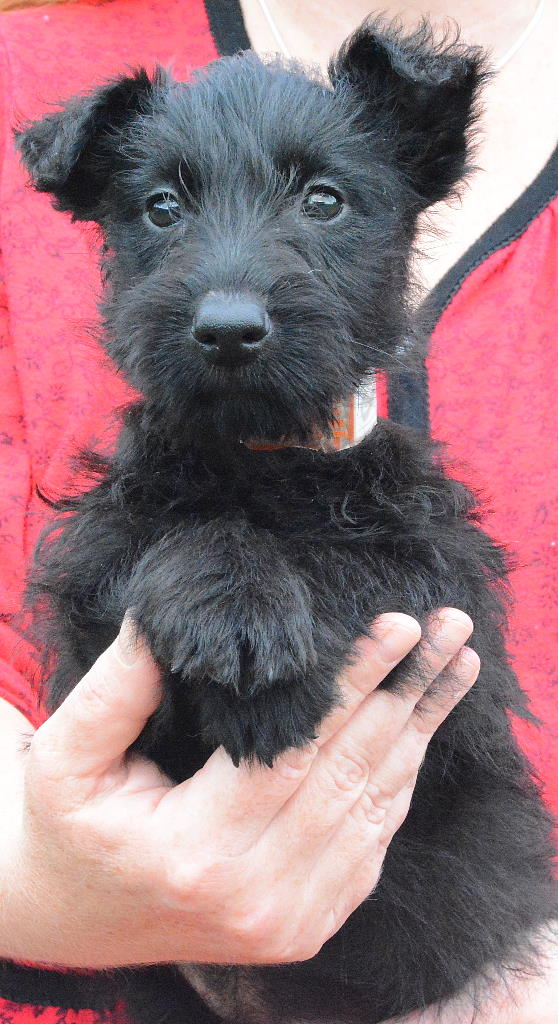 THE BOYS
Boy #1
This is the old picture of Boy #1, I do not have a new picture for him because he went to go live with my vet.
My vet, Dr. Gilbert of Greenville, Ohio could not wait to take "Shorty" home with him.
I never say no to my vet....so "Shorty will not be seen in the final group shot below.
Boy #2
"Prince Marco" is his new name.
Marco will go to live with Patricia in Rosedale, Maryland.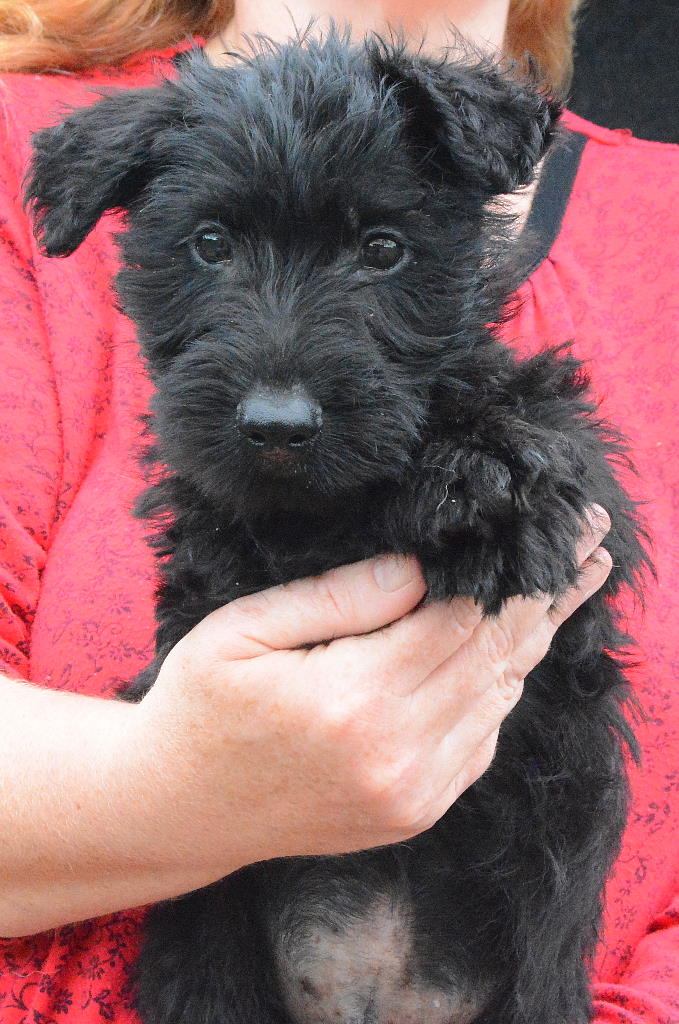 The Wheaten Boy
Meet "Jetz"
Jetz will travel to Washington, D.C. to live with Charles and family.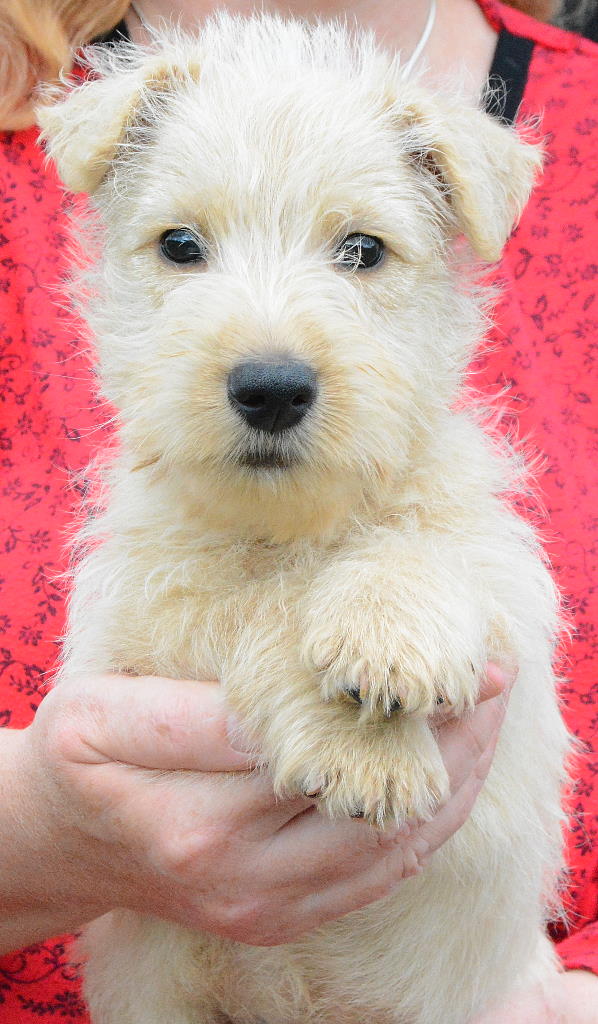 Molly's June 20th, 2018 litter of 7 (6 shown)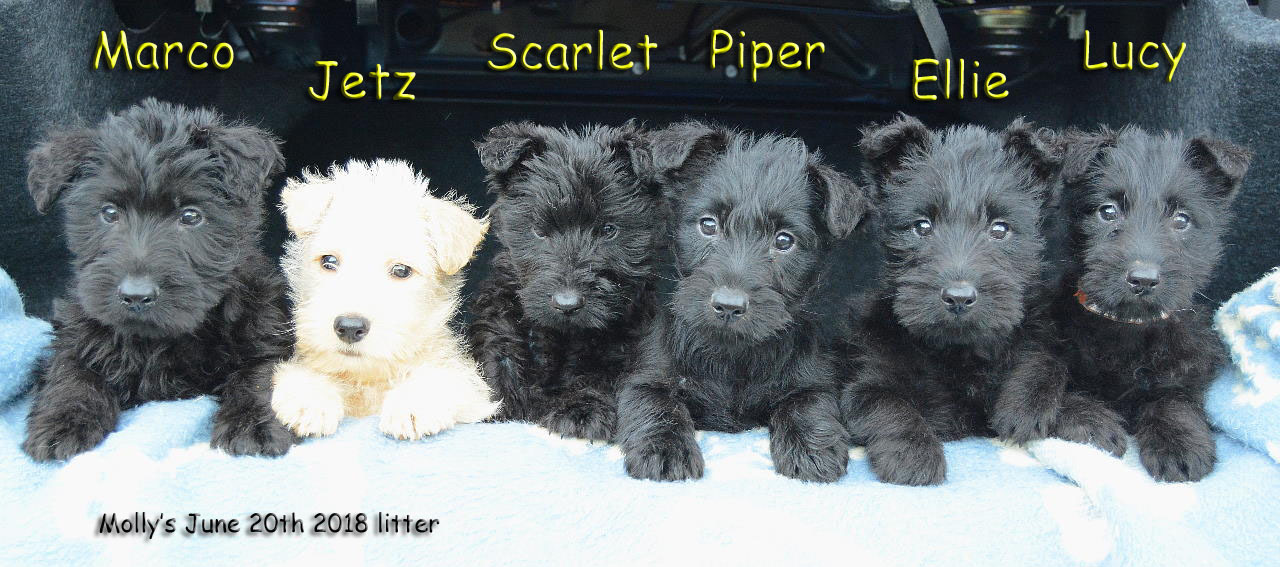 same picture without text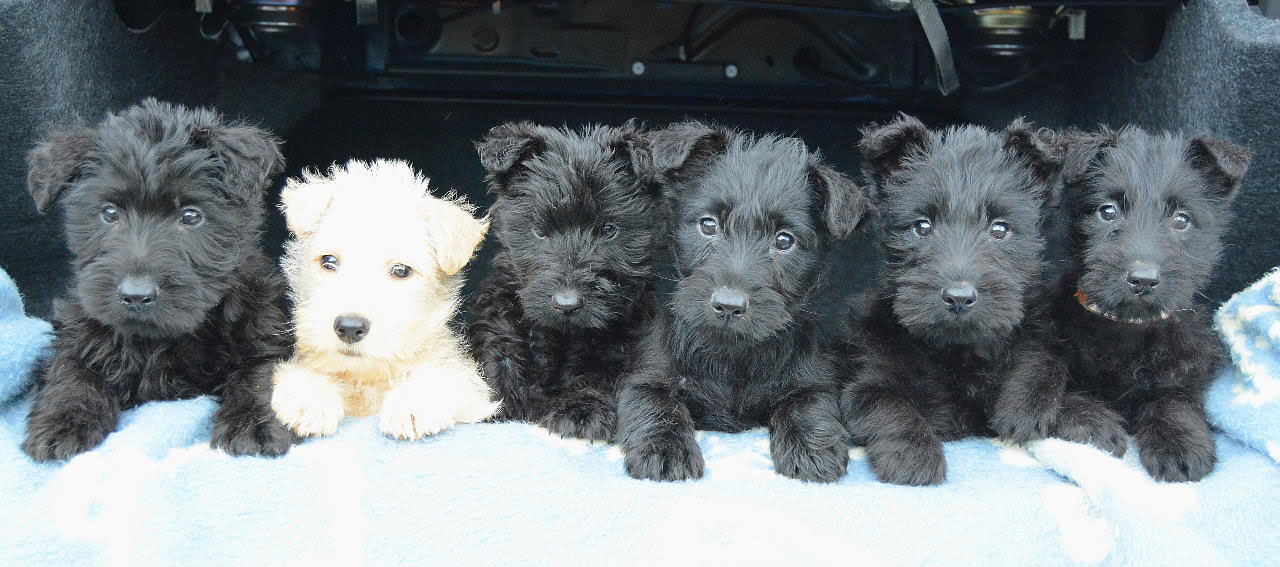 A couple bloopers....
Thank you everyone!
The End.
08-04-2018
On June 20th 2018, Molly and Farley had a handsome litter of 7.
4 black girls, 2 black boys and a wheaten boy.
This is the first litter sired by Farley.
Molly (mama) is black, Farley (Papa) is wheaten.
I am placing these pups to folks on my waiting list.
If you would like to be added to my waiting list (no obligation) Please Click HERE
Prices, terms, email address and phone number are located here.
These pups will be ready to go home on Saturday, August 18th 2018
All pups have now had 1st inoculations, vet check and two wormings.
Each puppy is sporting a new ID collar. The girls are in orange, boys in blue.
THE BOYS
Boy #1
He is curious about everything around him. No fear.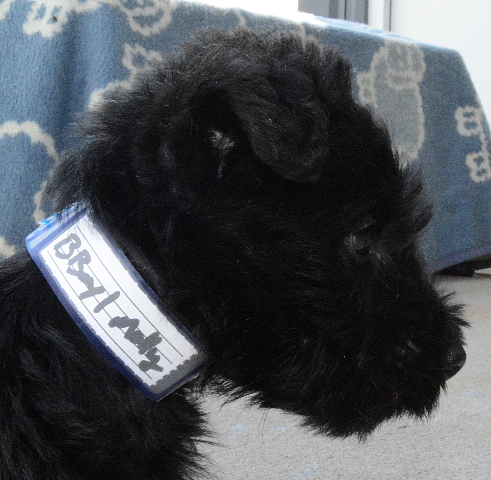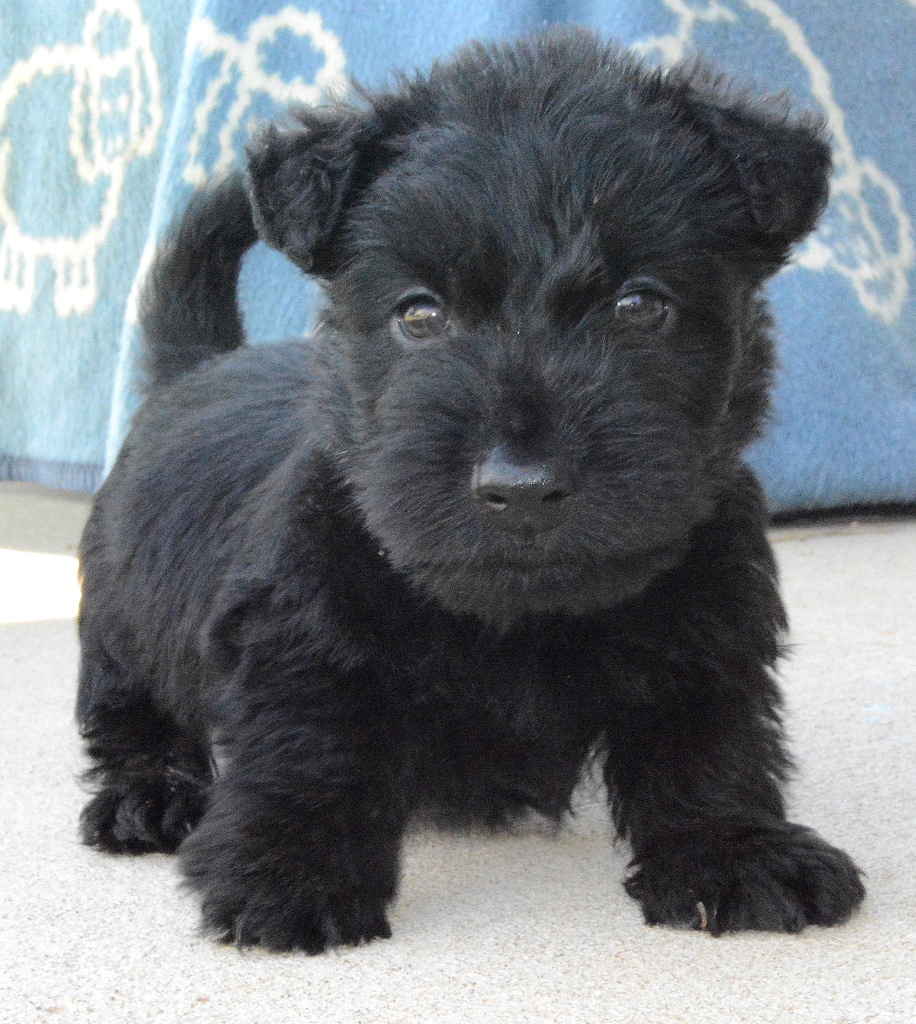 Boy #2
His favorite place was always right next to me which made taking pictures a bit of a challenge.
\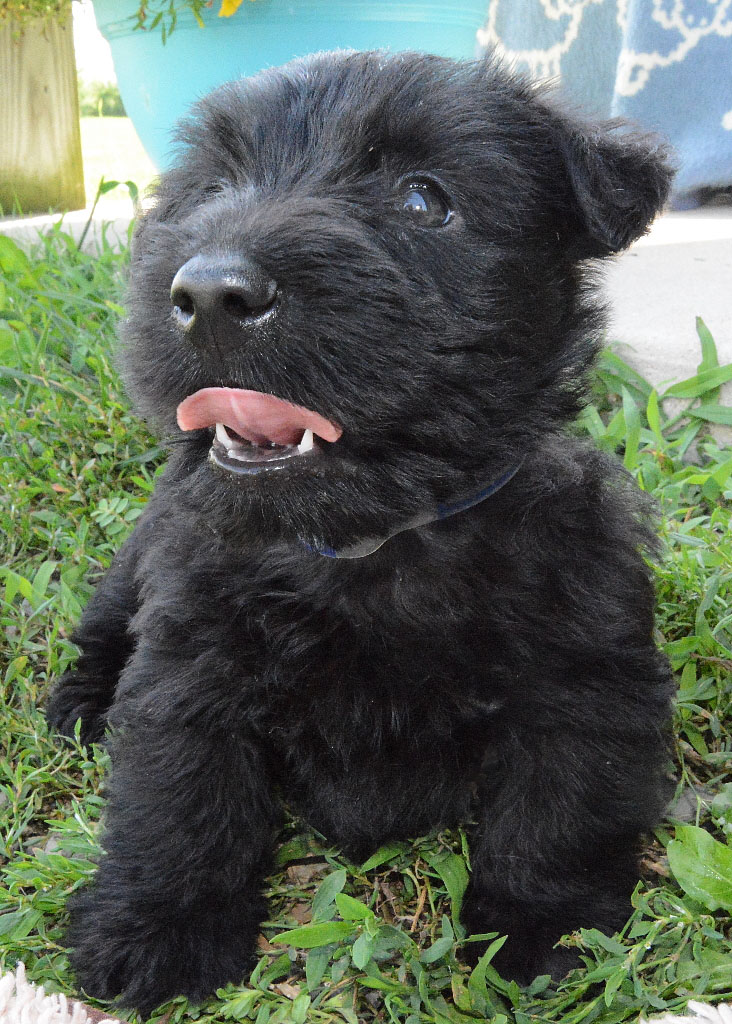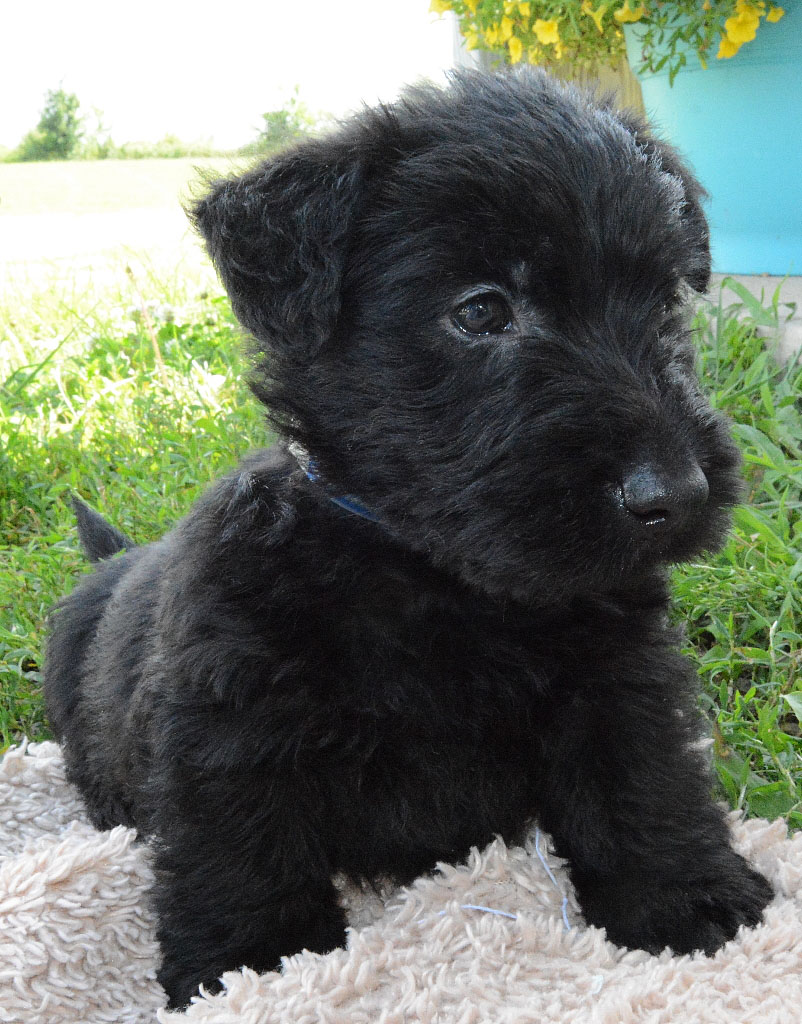 The Wheaten Boy
A bit unsure about my camera but he is playful and very happy.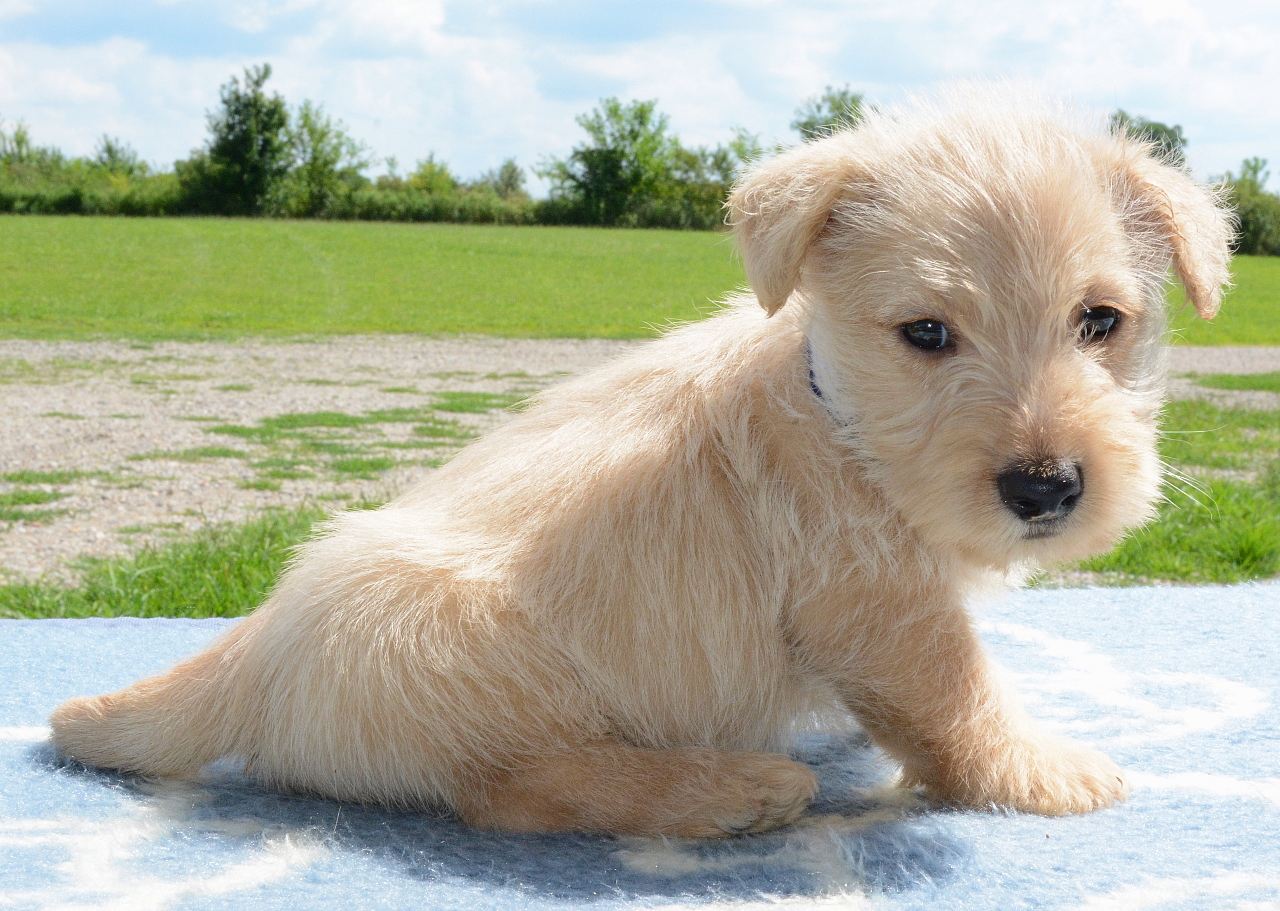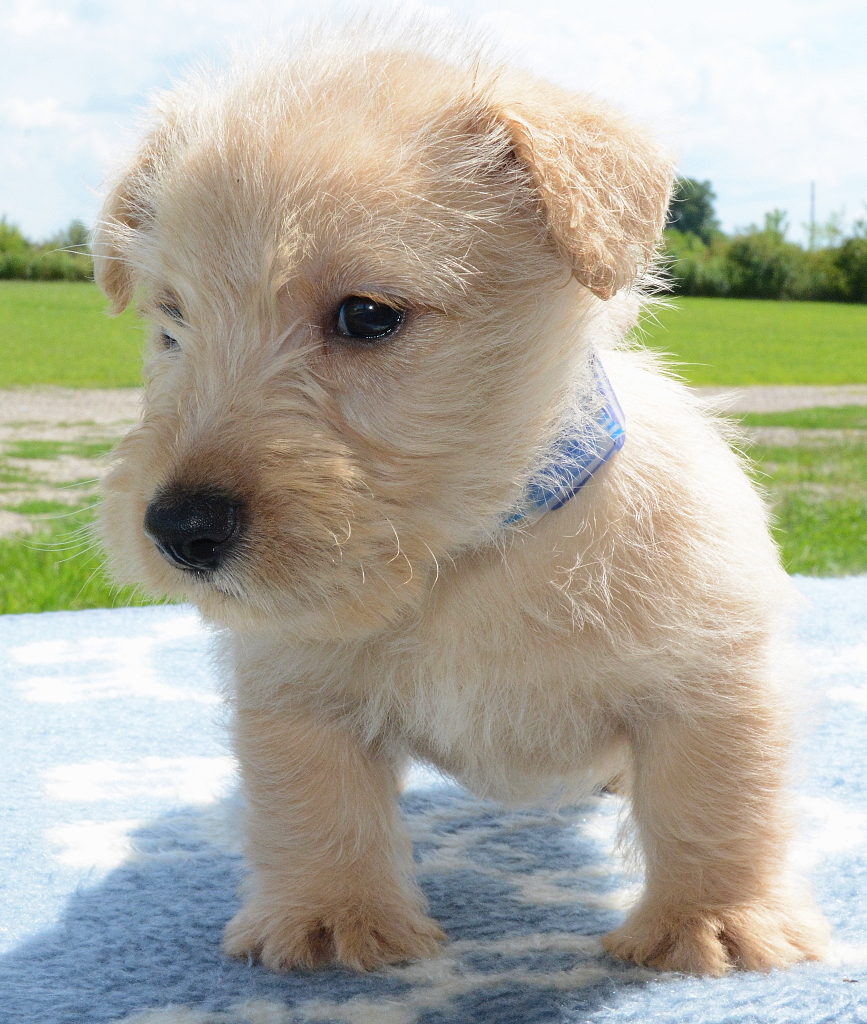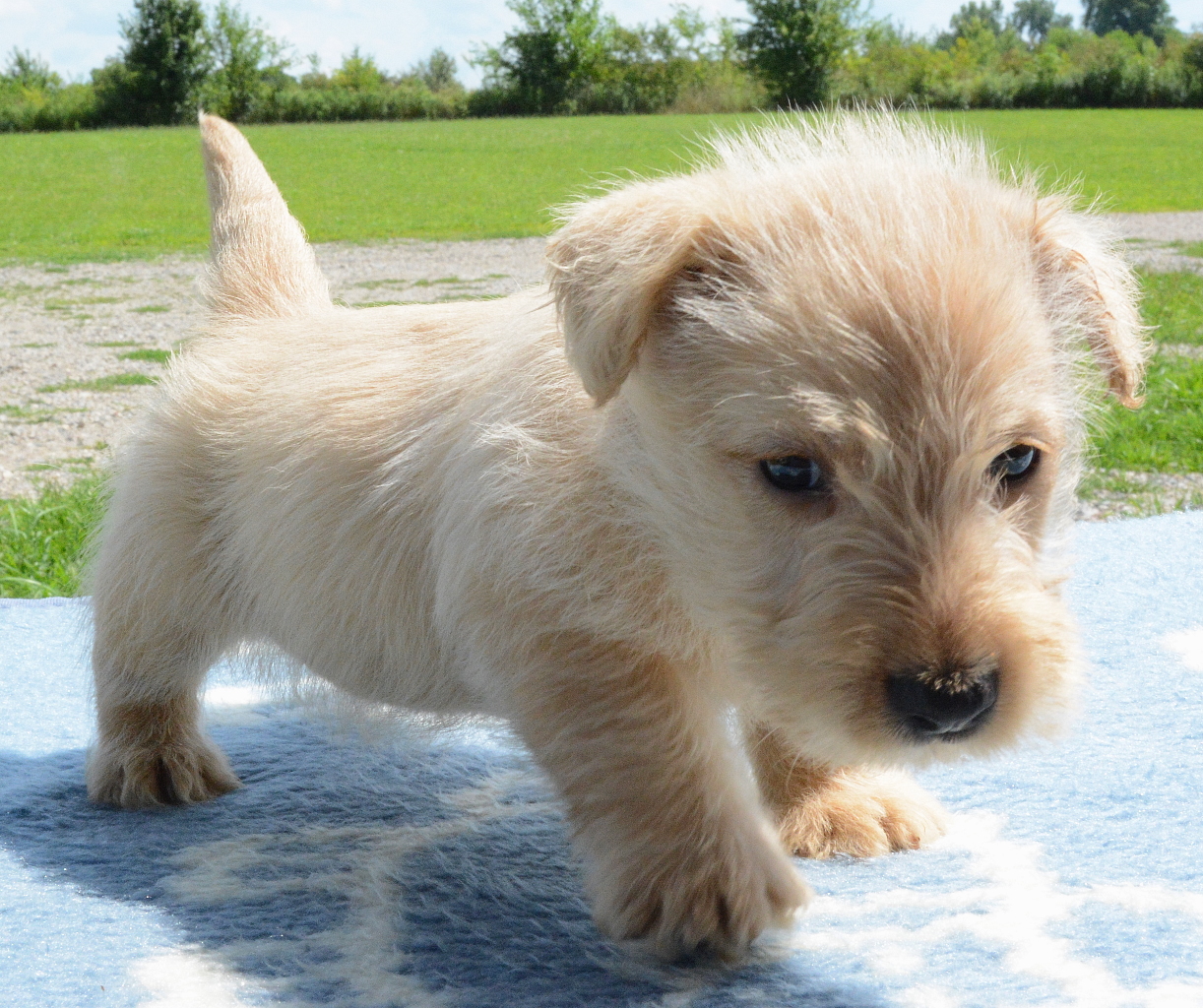 THE GIRLS
Girl #1
She's a bit cautious at 1st but she jumps to action when the coast is clear.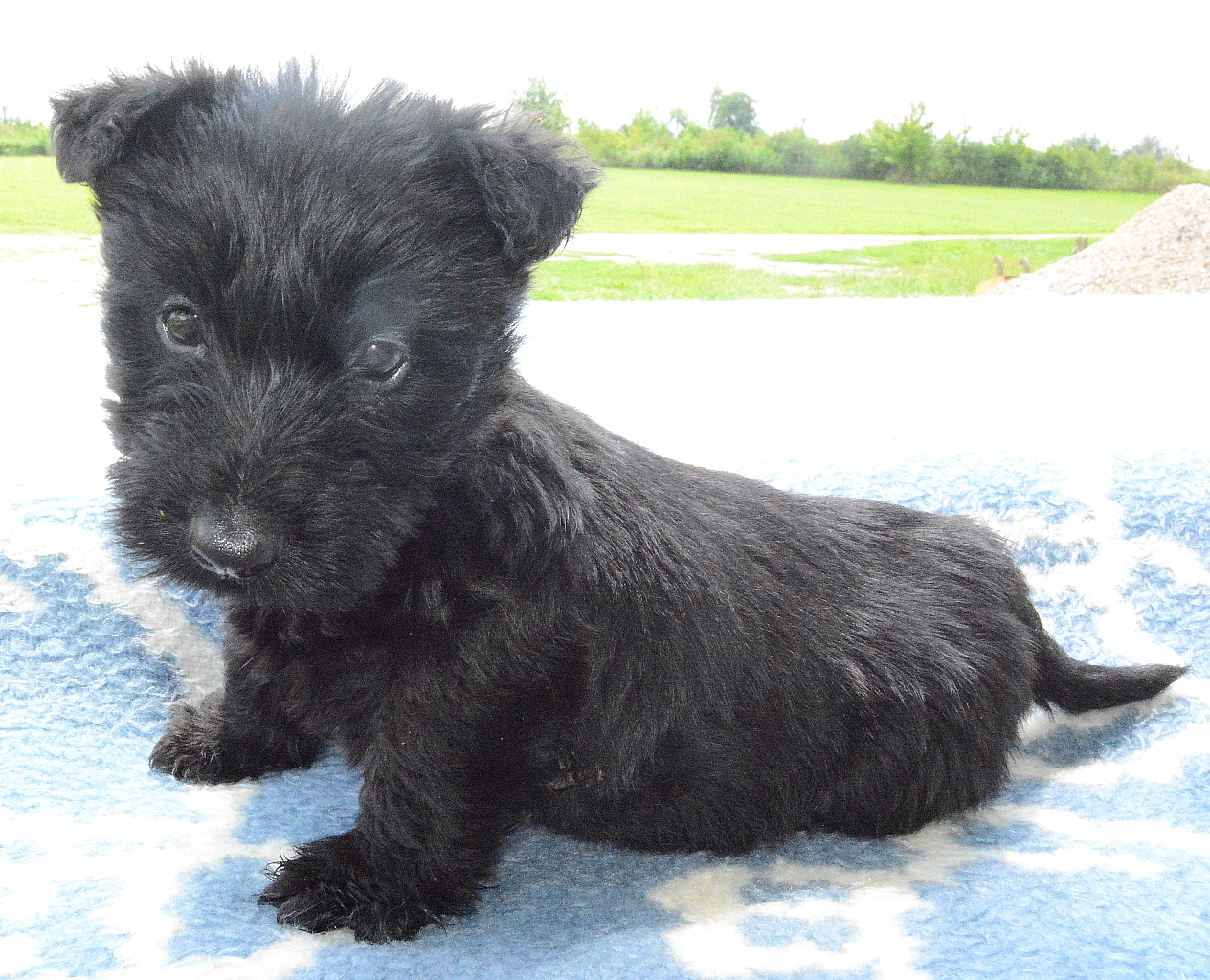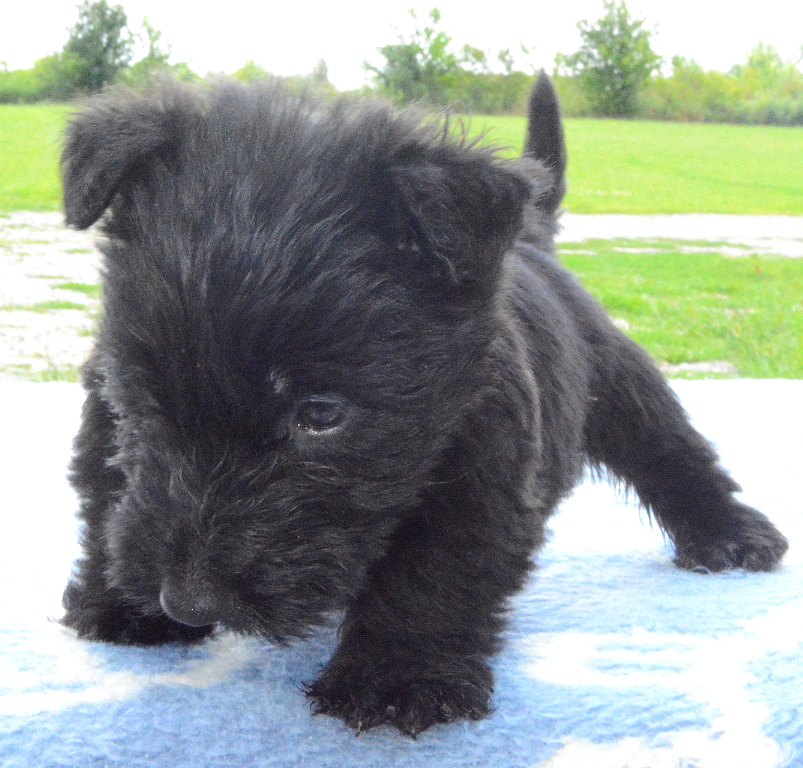 Girl #2
She's a little ham, loves people and loves to play.
This girl has a slight bend at the end of her tail.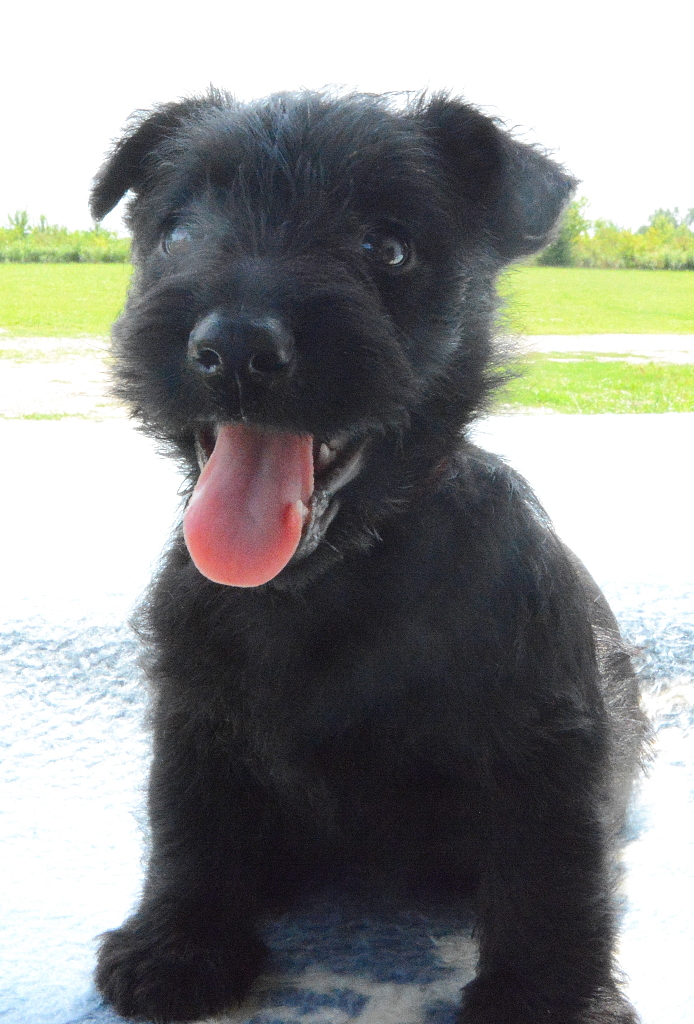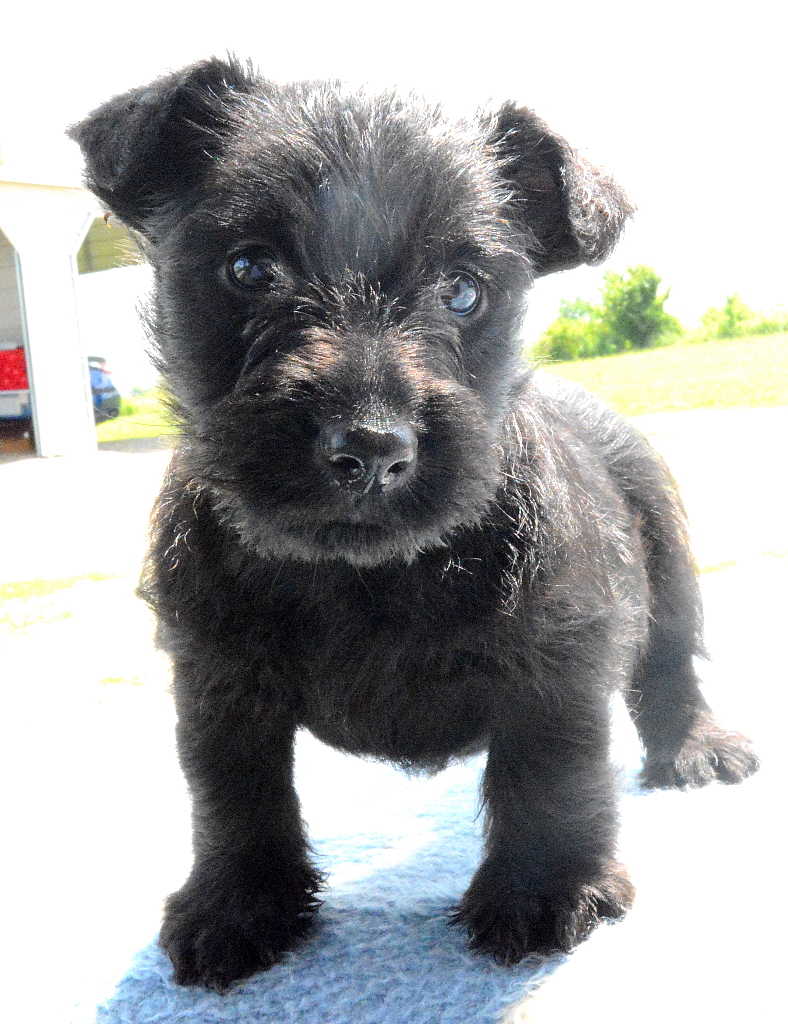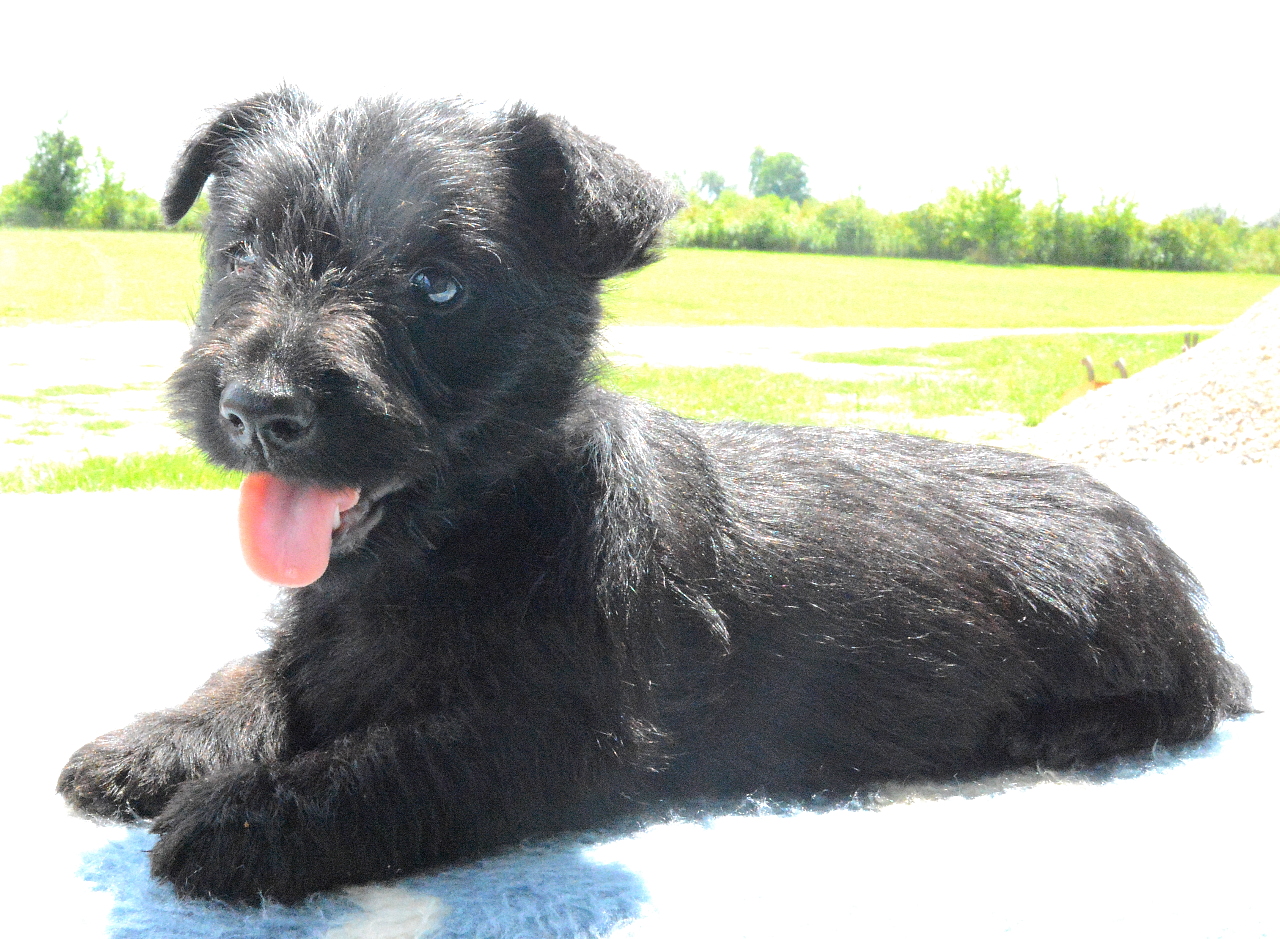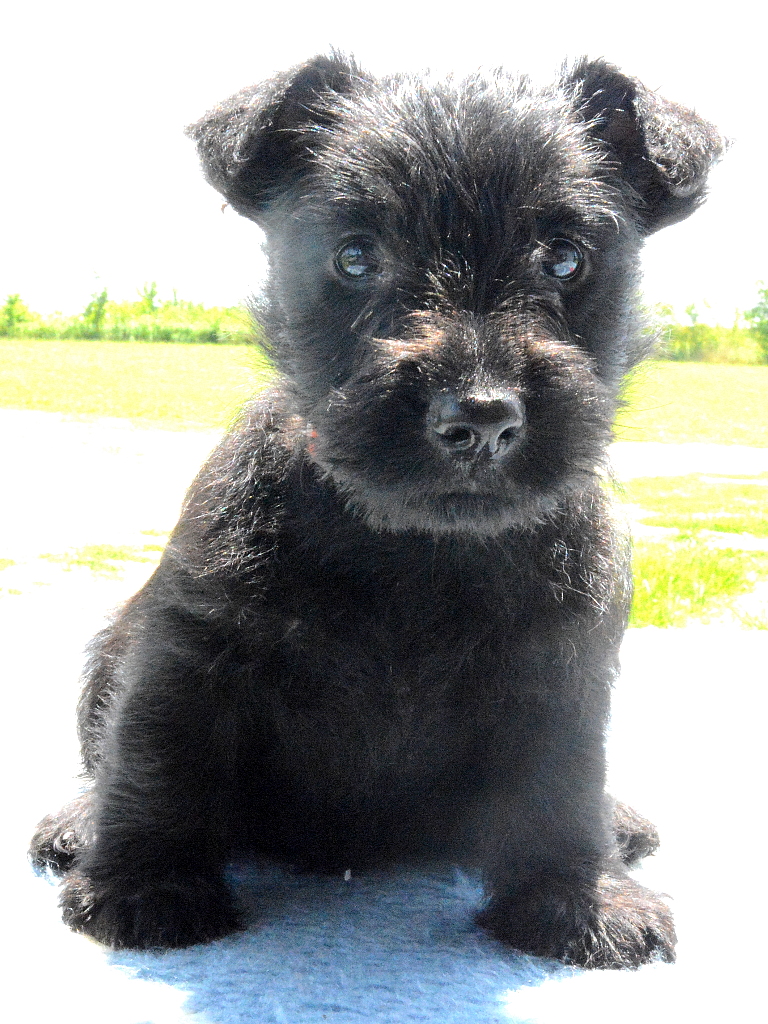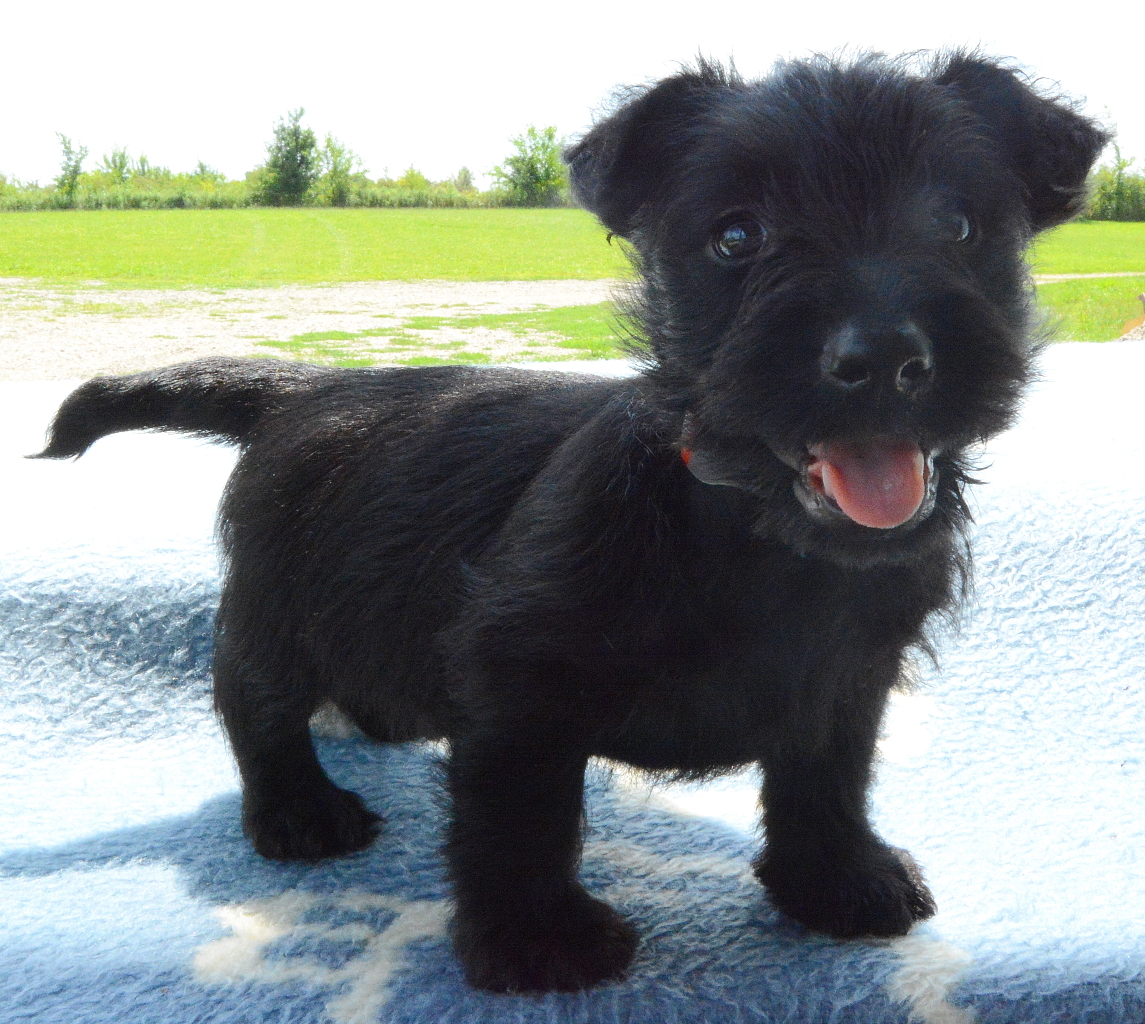 Girl #3
She prefers to follow right up until the moment she thinks she has the advantage. Then LOOK OUT!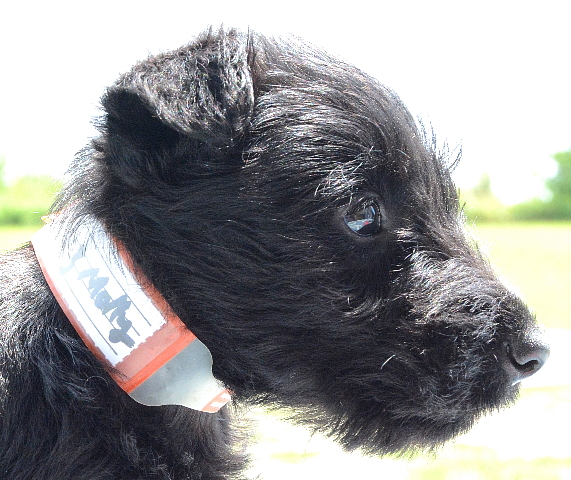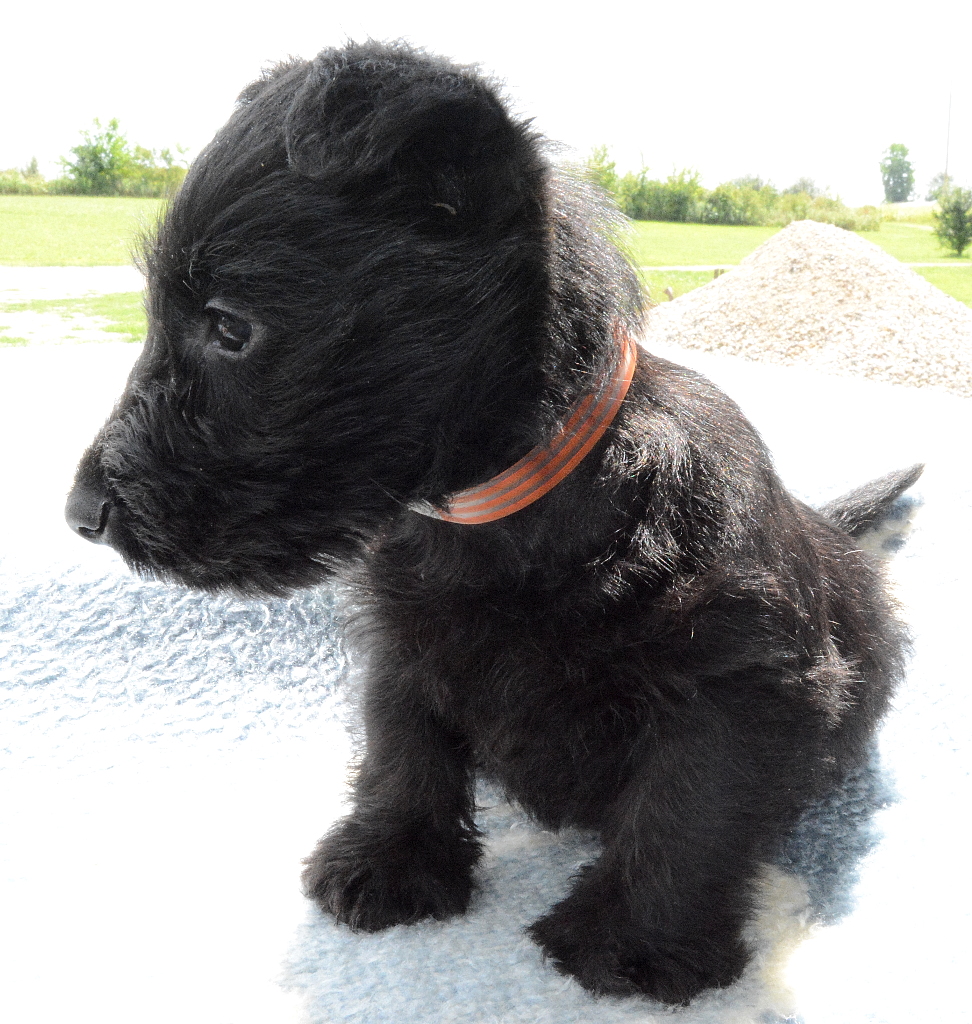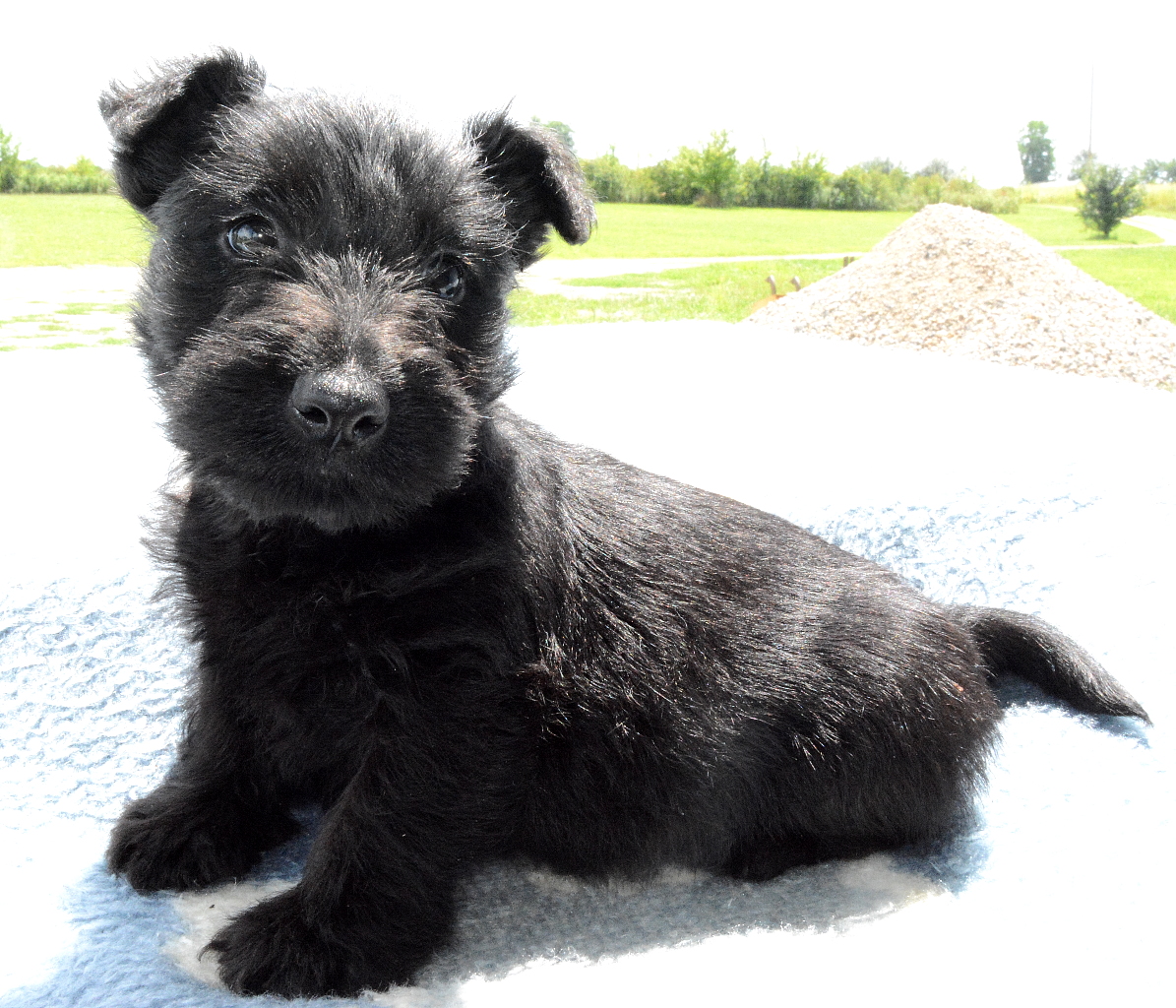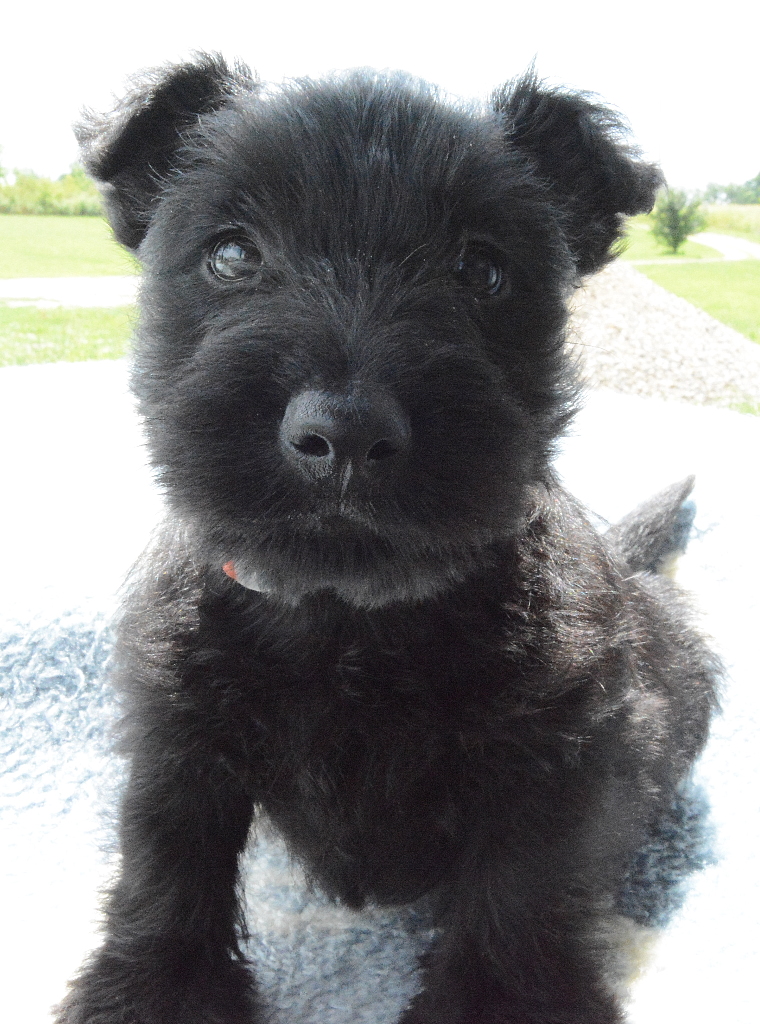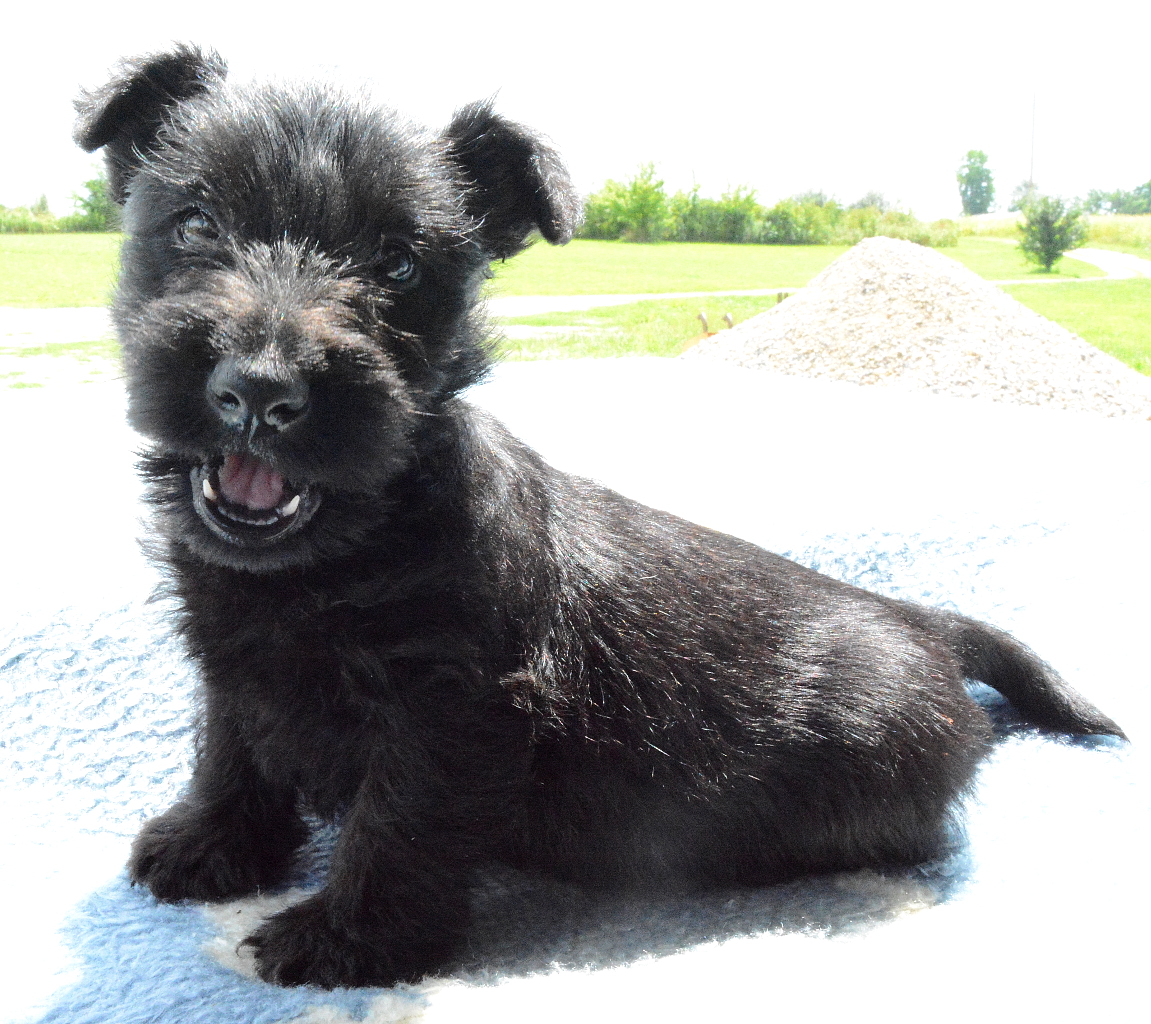 Girl #4
She also likes to make sure it is safe before she plays, but once she feels safe, it's on!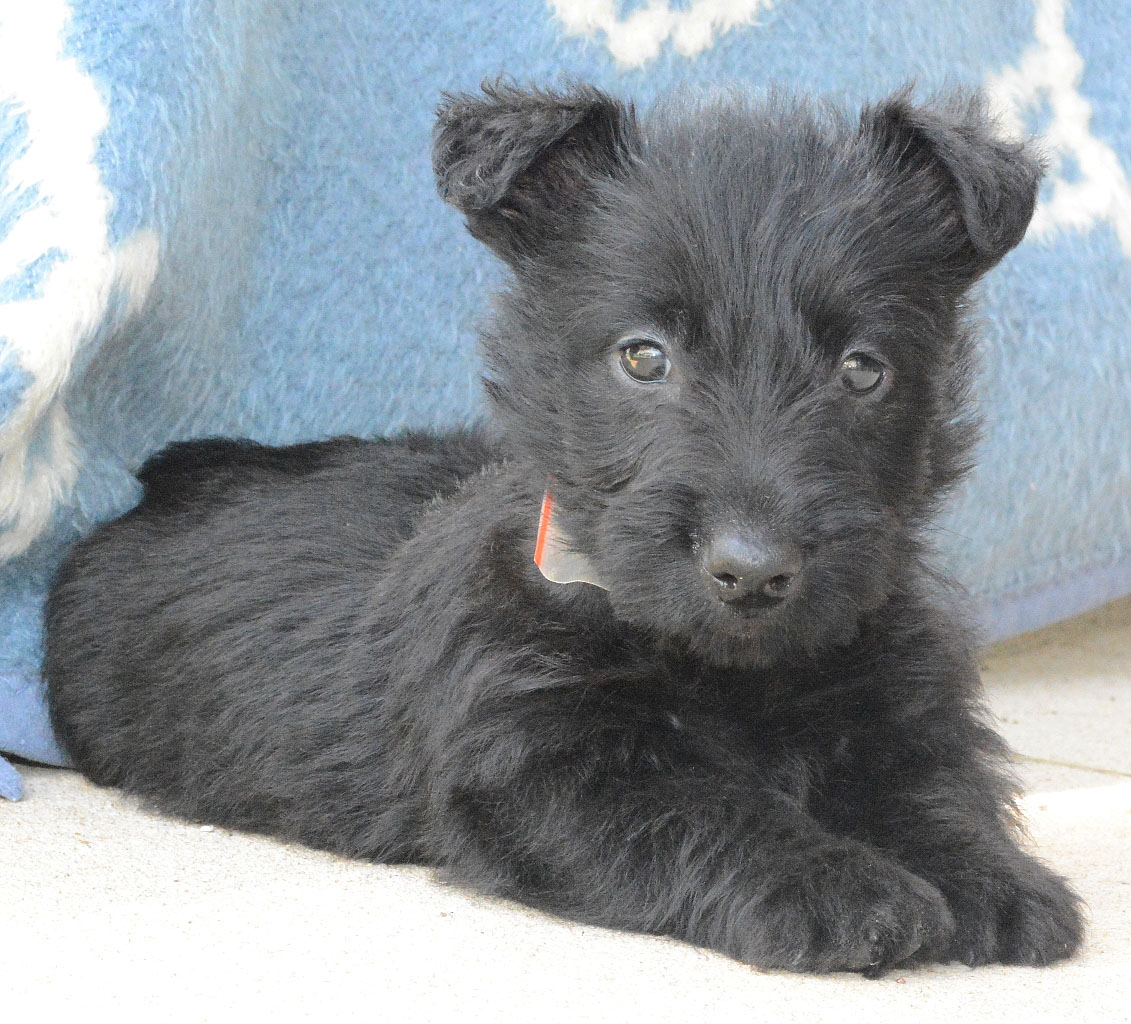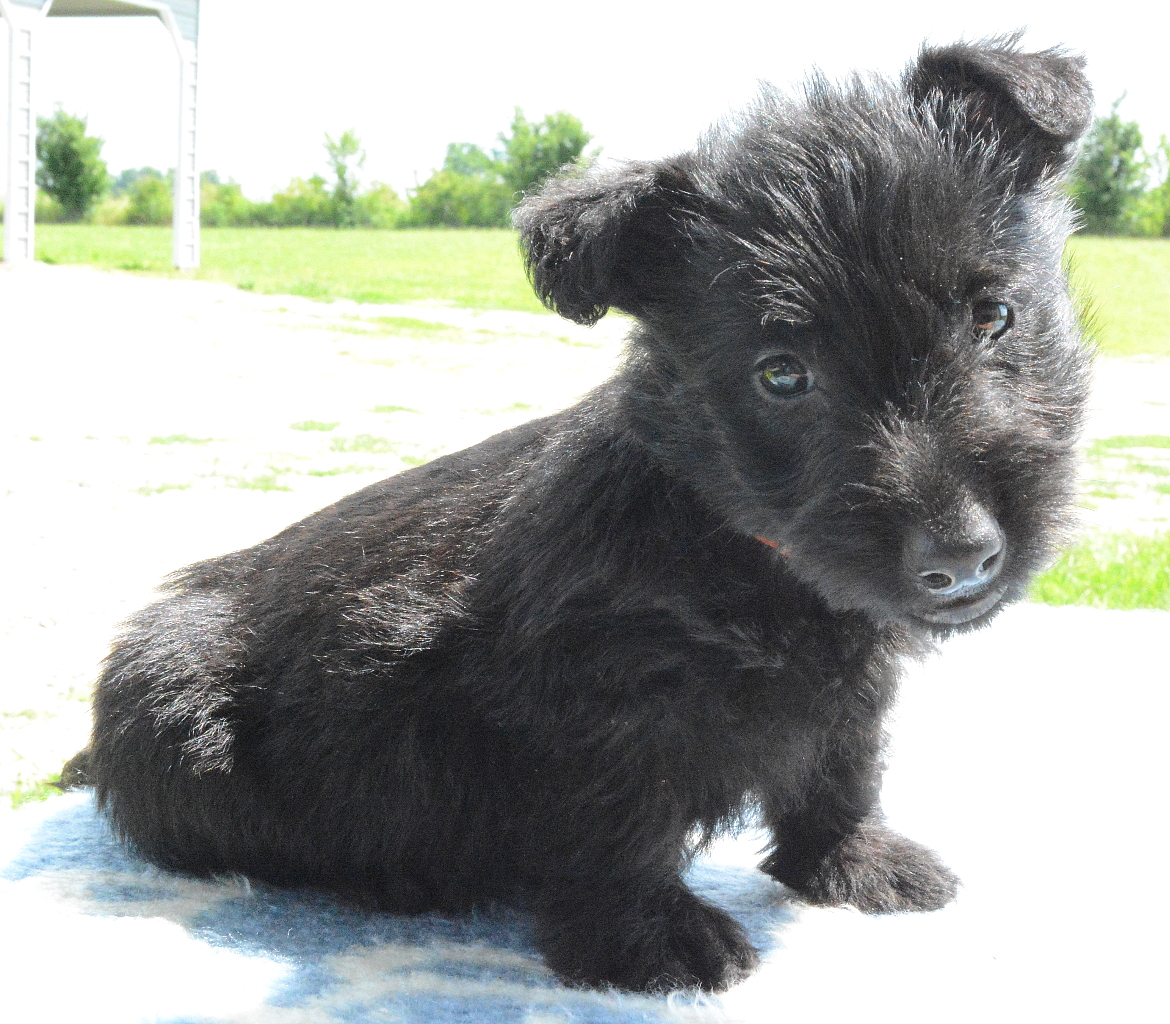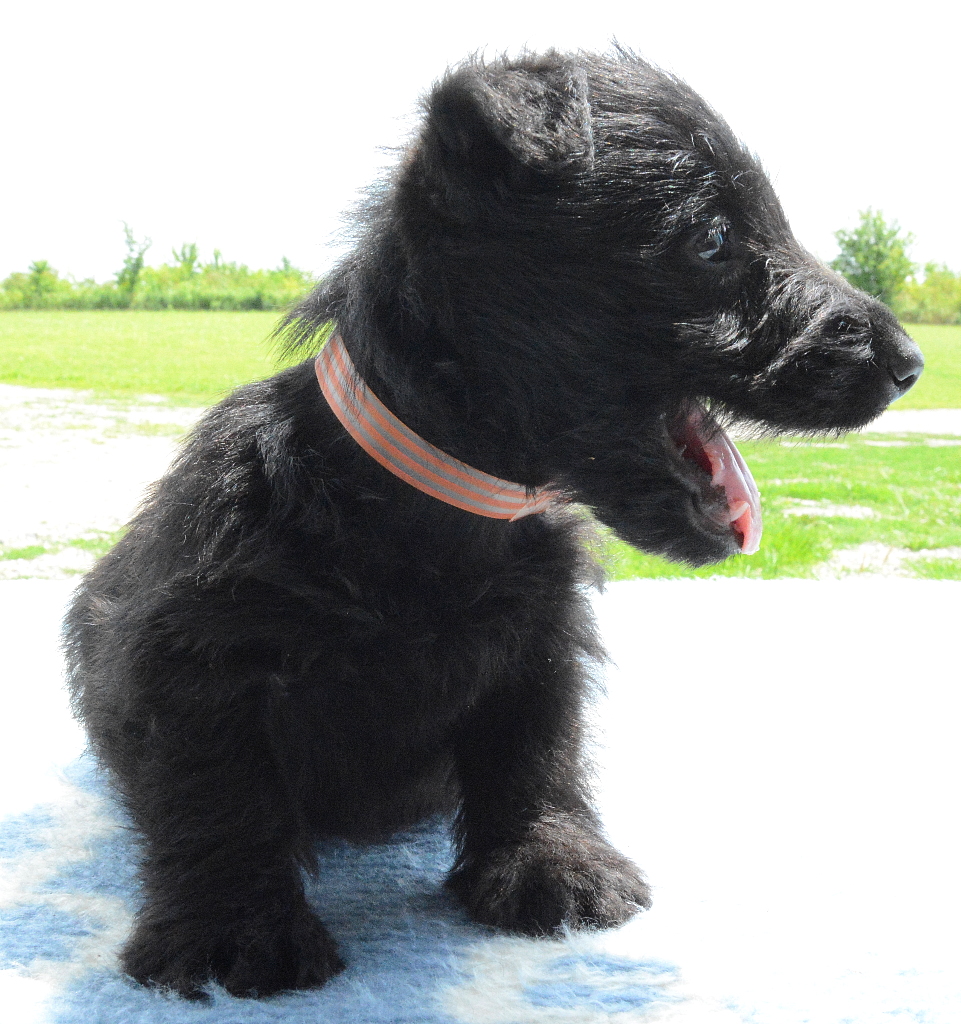 Please check us out on Facebook for some BONUS pictures of these puppies!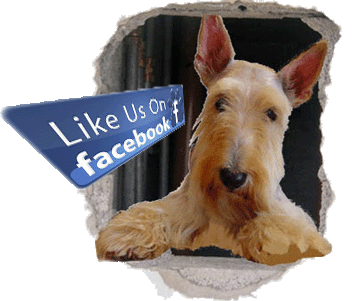 Please check back in a few weeks for a final update.