Vina and Silverado's June 23rd 2021 litter
Newest pictures are at the top of the page, the further down you look, the younger the pups.
--------------------------------------------------------------
08-13-2021
WARNING BIG UPDATE, PLEASE LET ALL PICTURES LOAD.
These pups have had their 1st vet check and inoculations, everyone is doing great and growing fast.
They are now 100% weaned.
Here are the new pictures.
Everyone has a new ID collar, this will remain with them until they go home.
The boys are in green, the girls are wearing yellow.
The Boys
Black-Brindle Boy #1
He looks blacker in person, the lights I use really make his brindle glow.
He's a happy boy, prefers my lap over the table.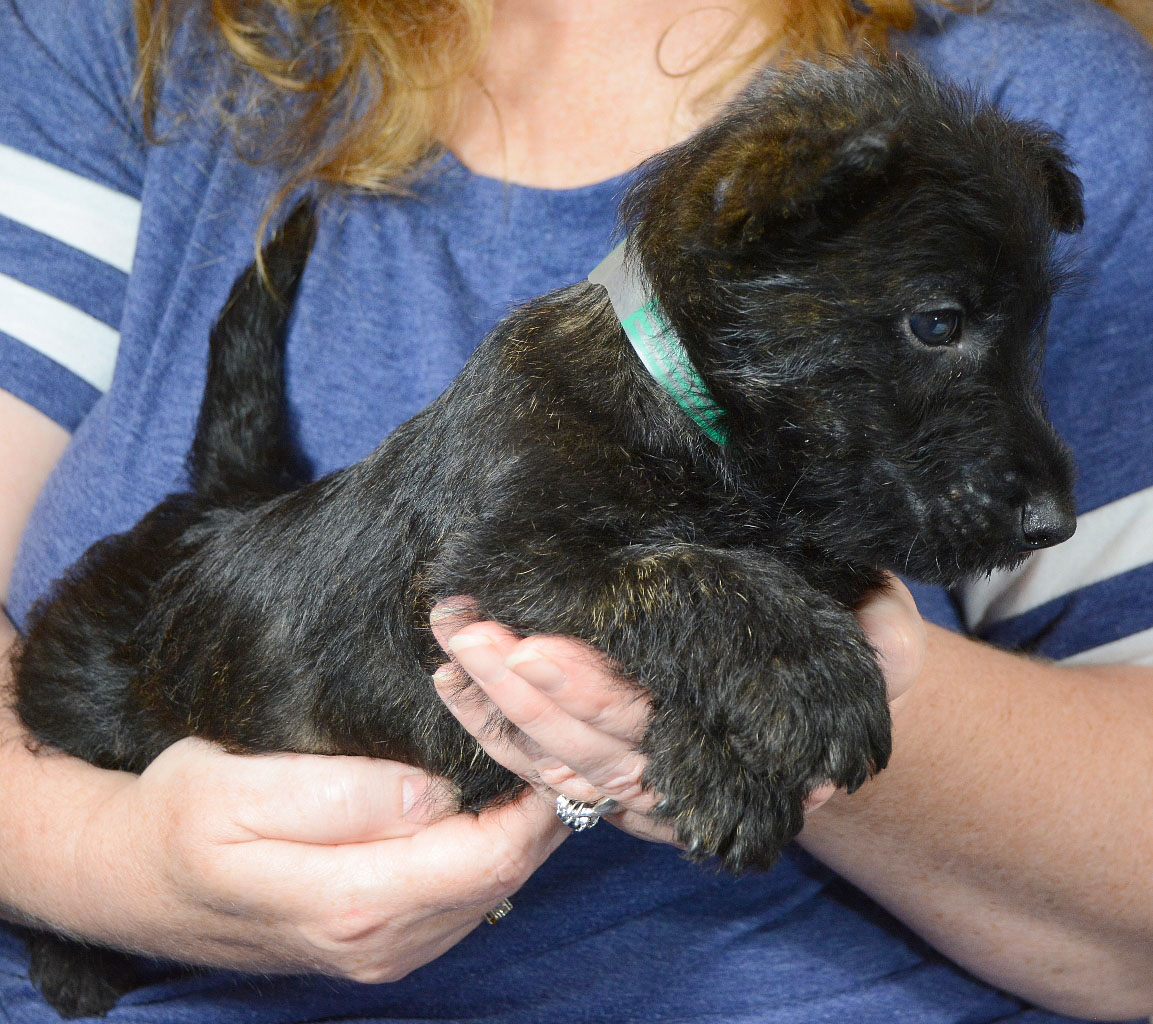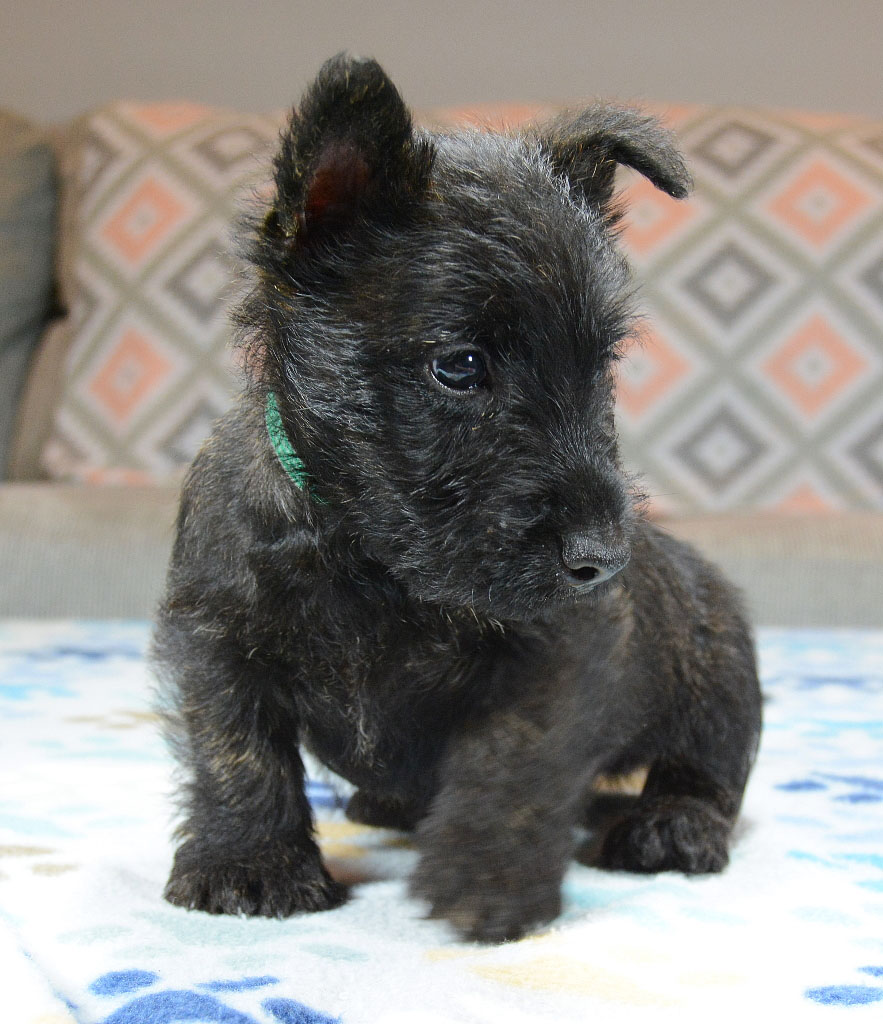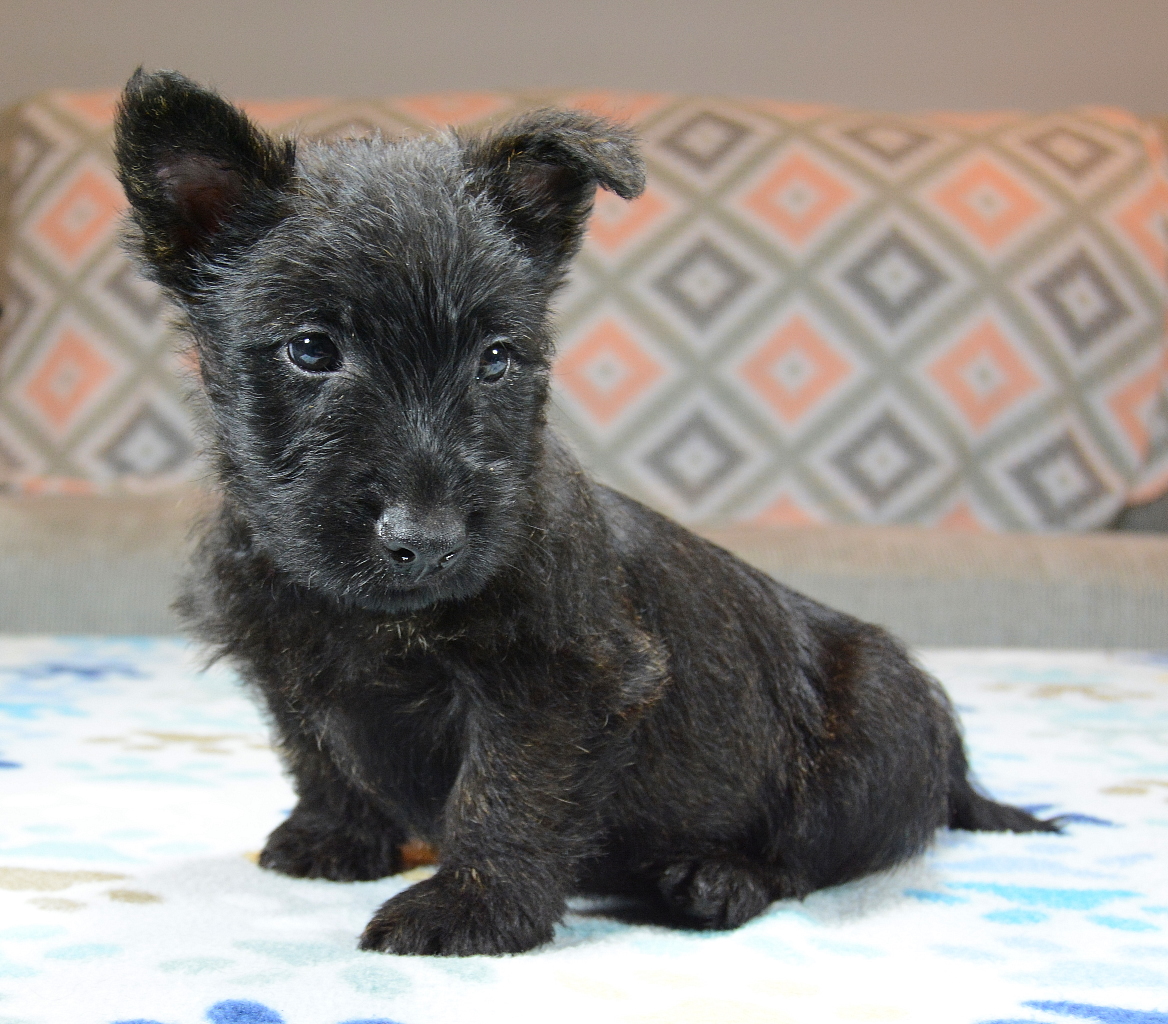 \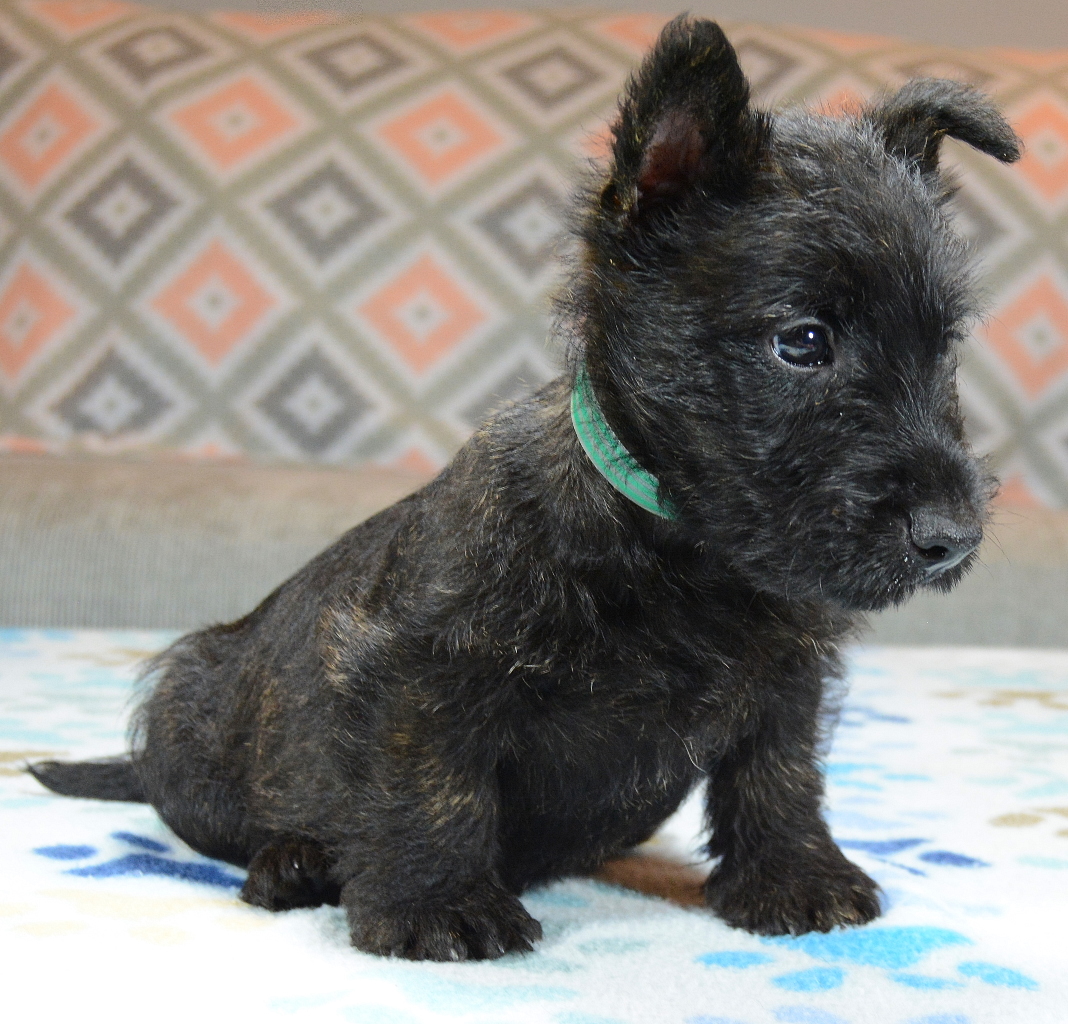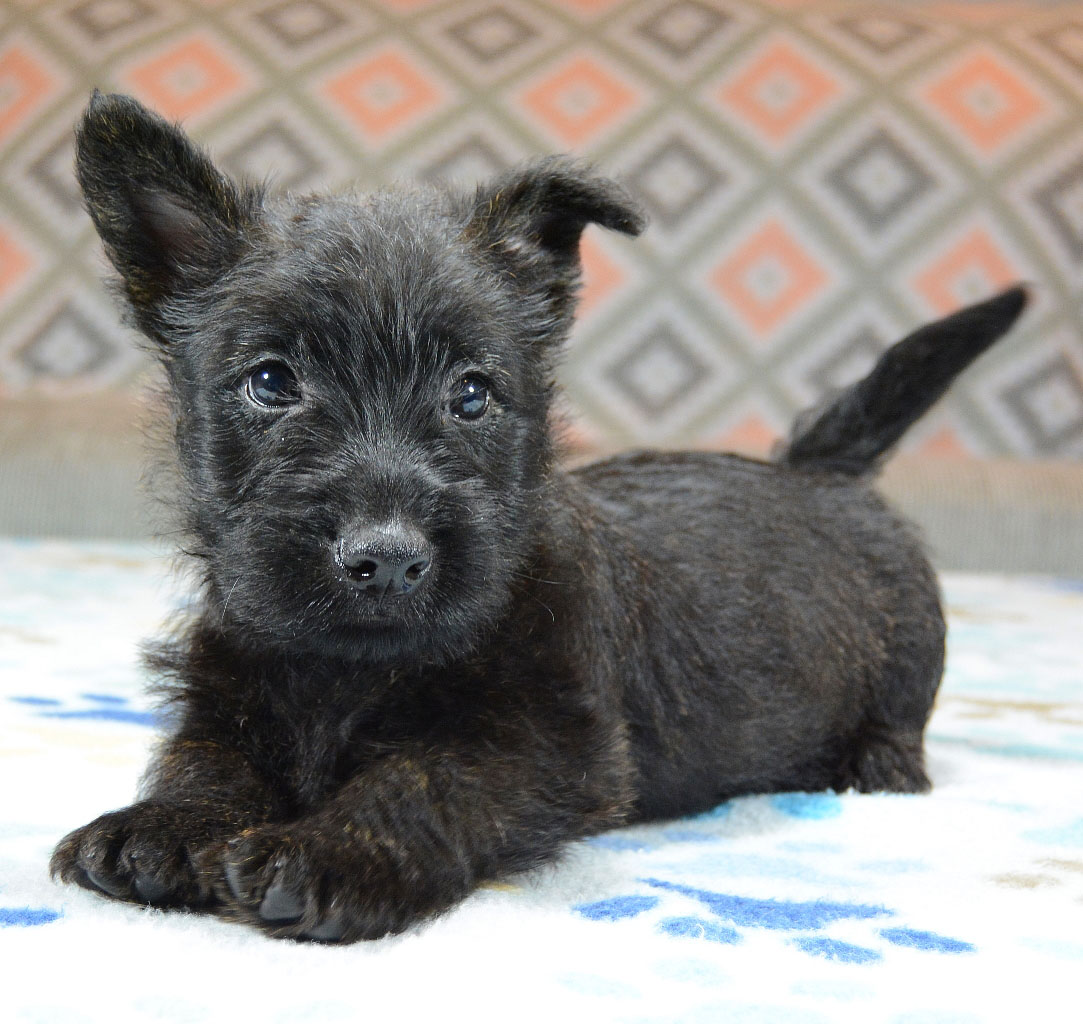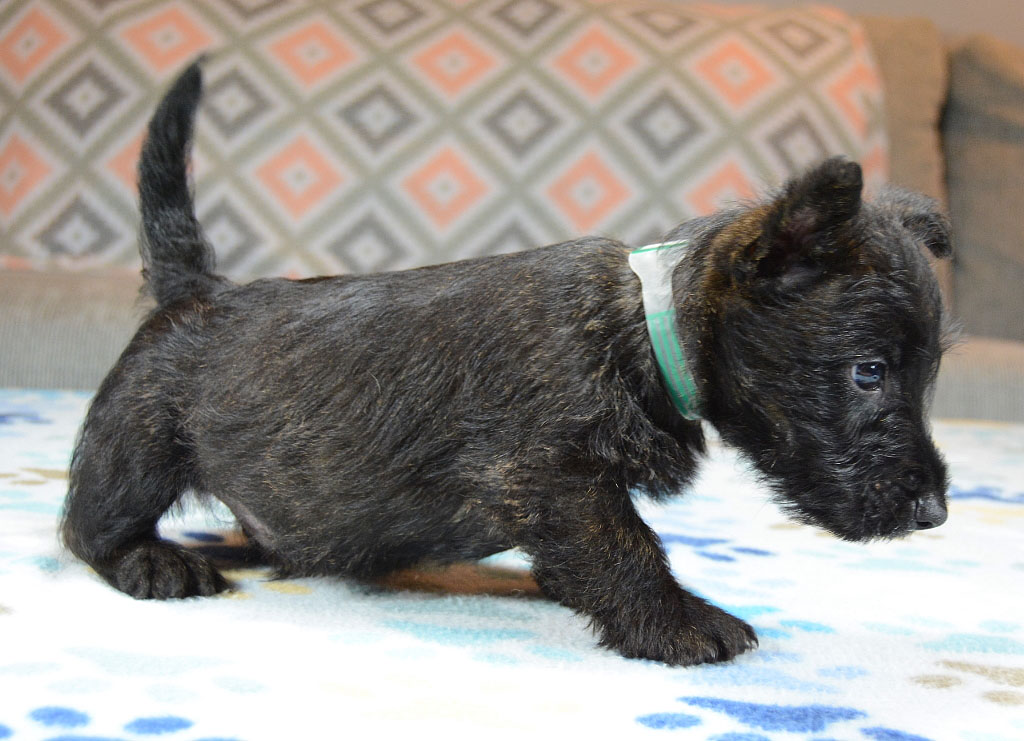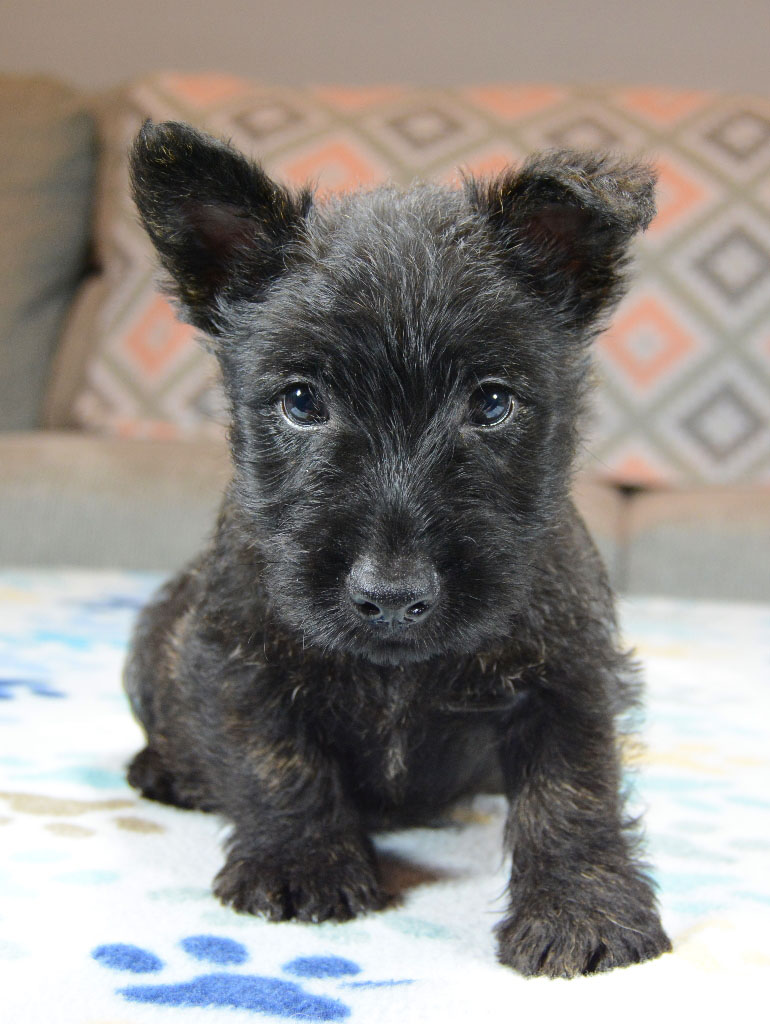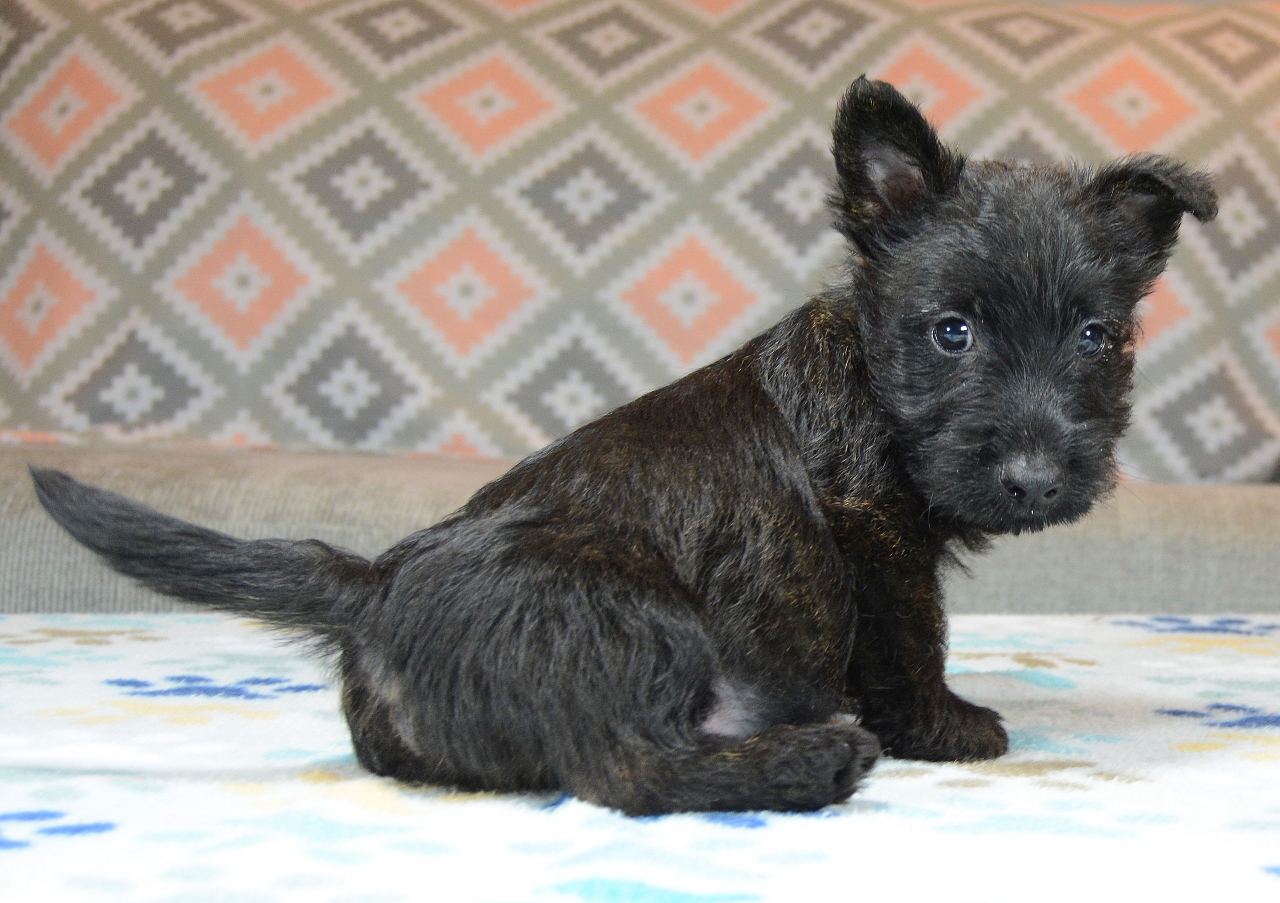 Black-Brindle Boy #2
He's the darkest of the two boys but the brindle is there.
He needs to make sure the coast is clear before he springs to action but spring he does.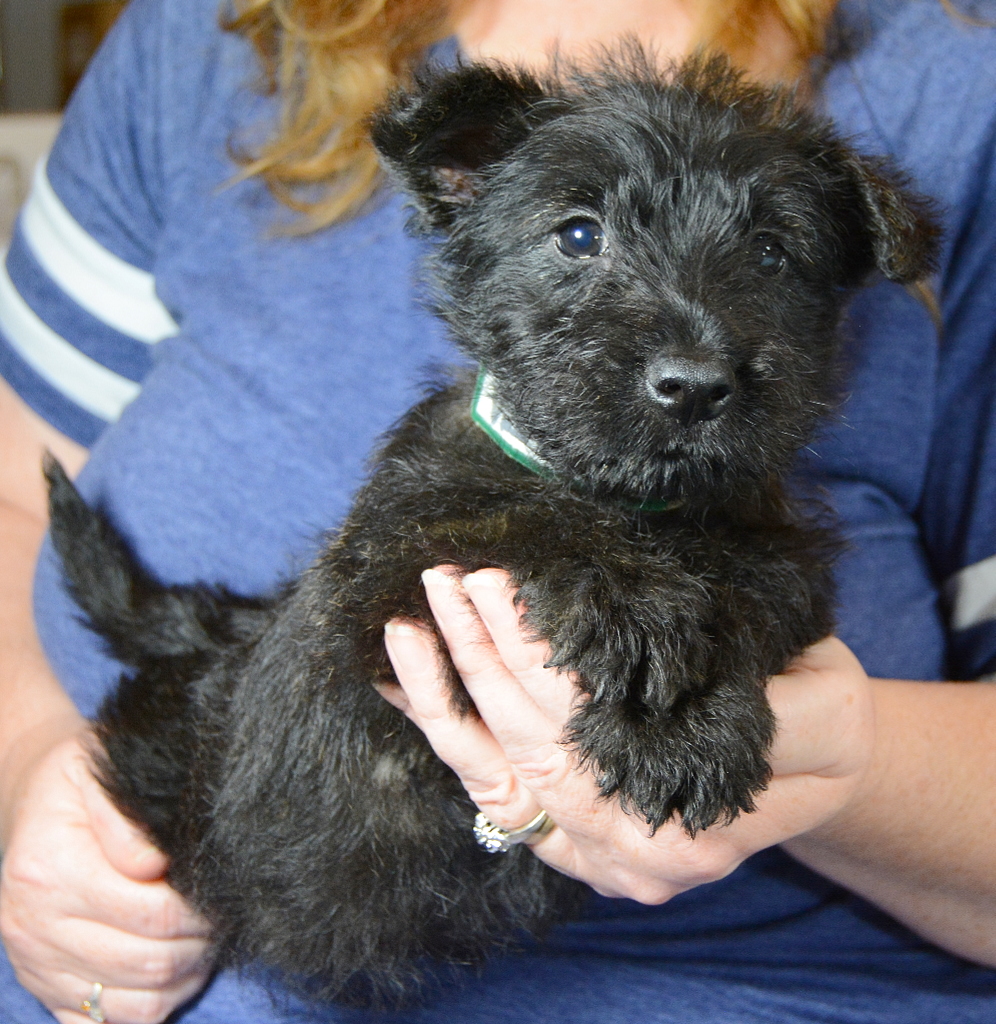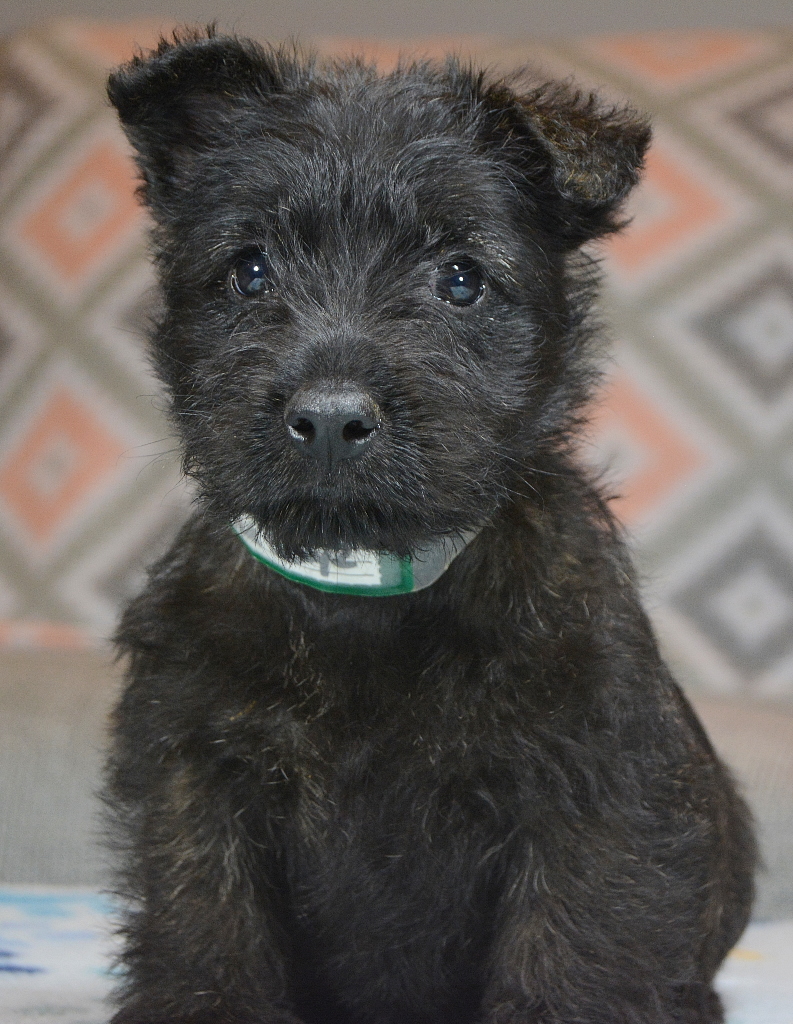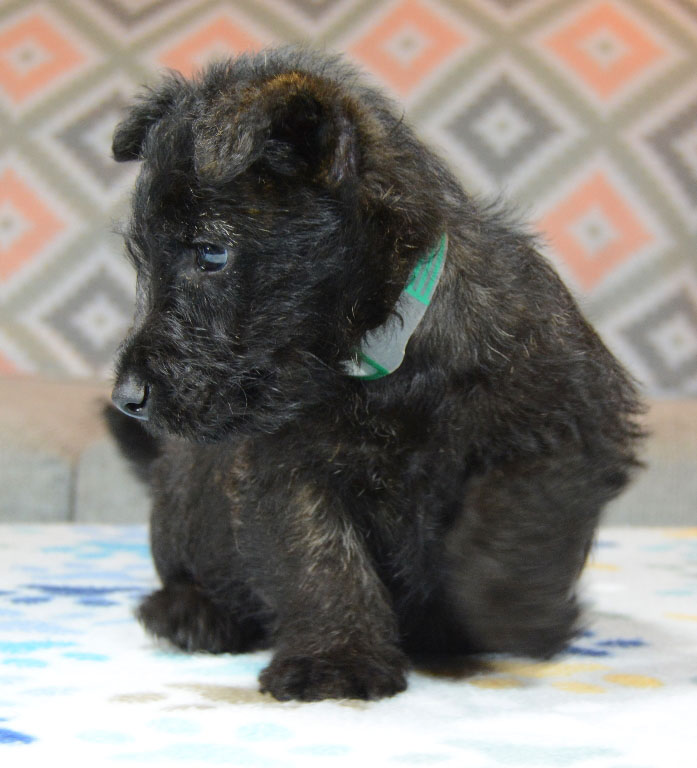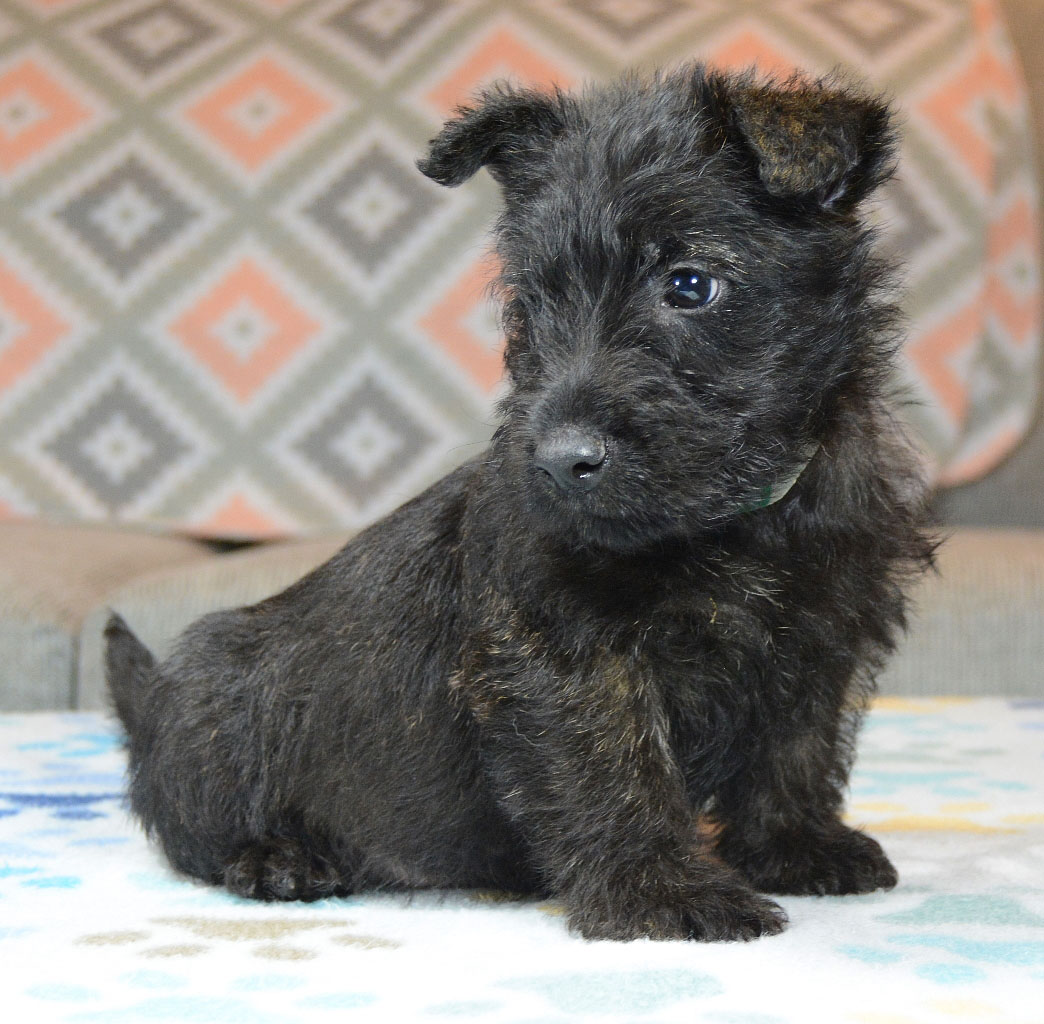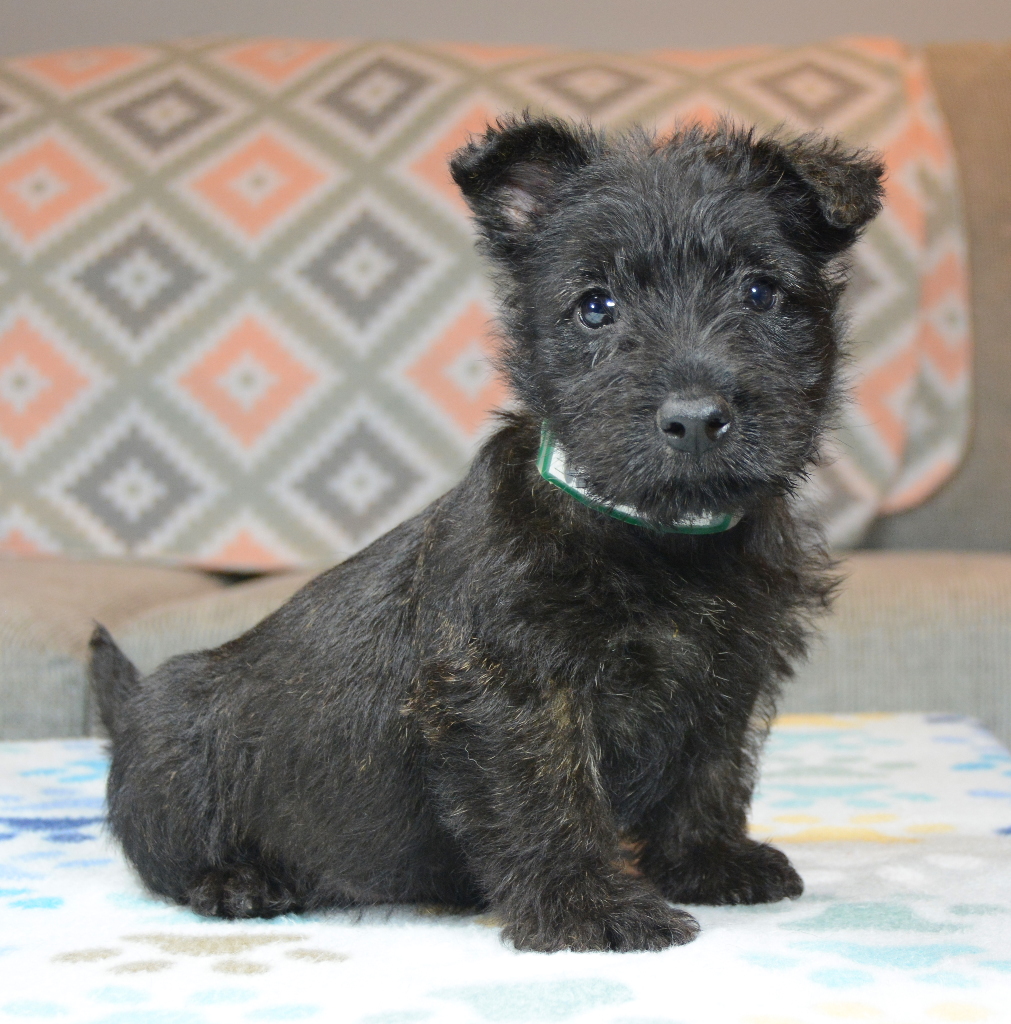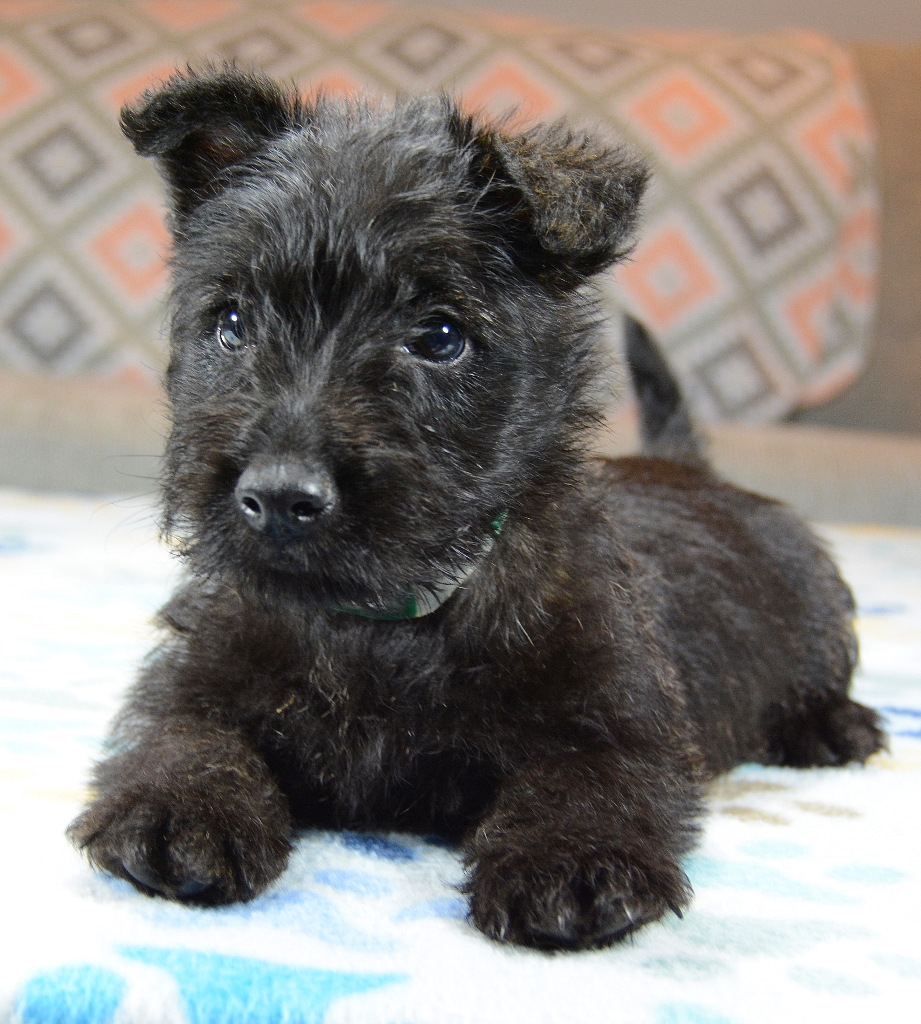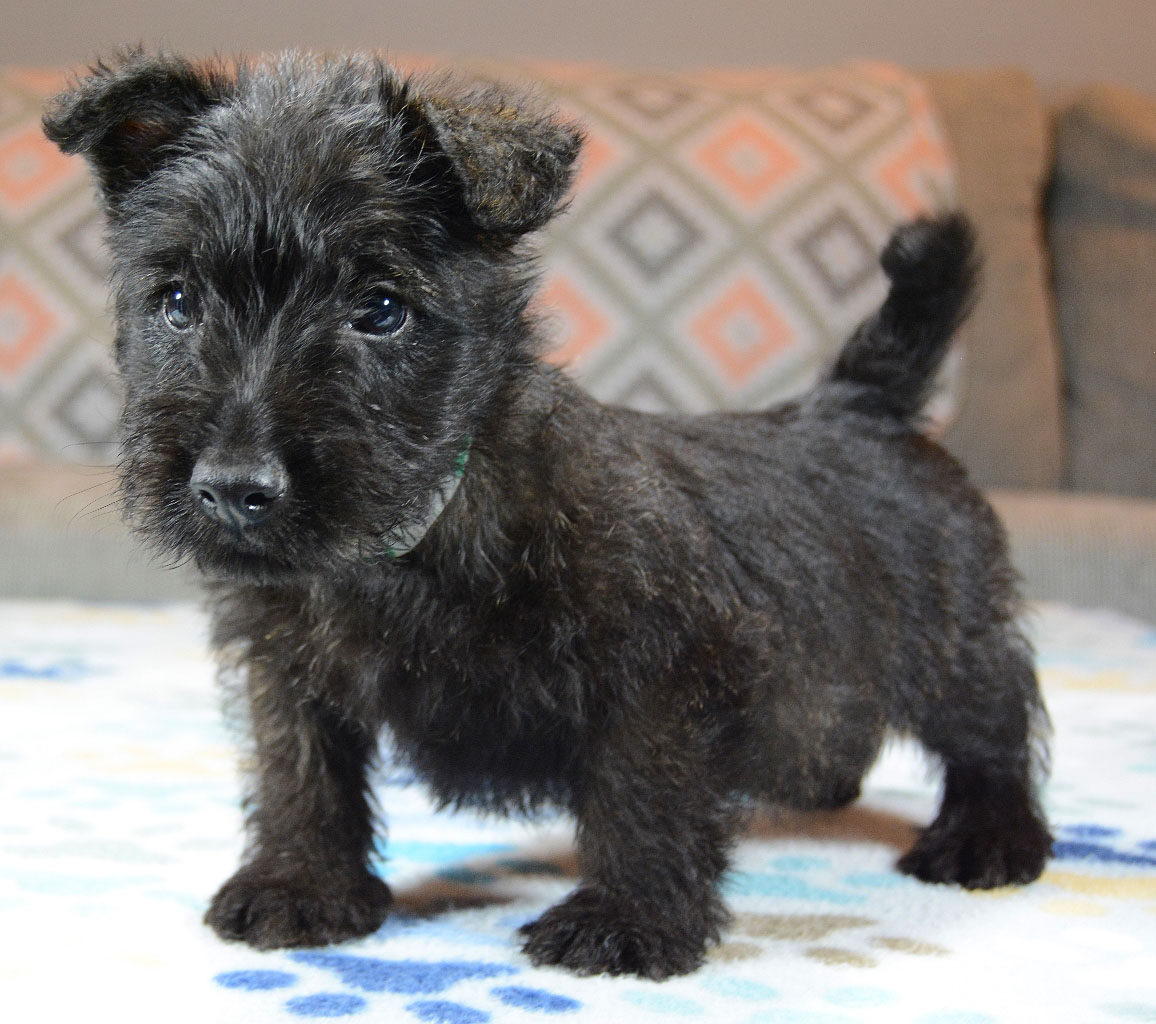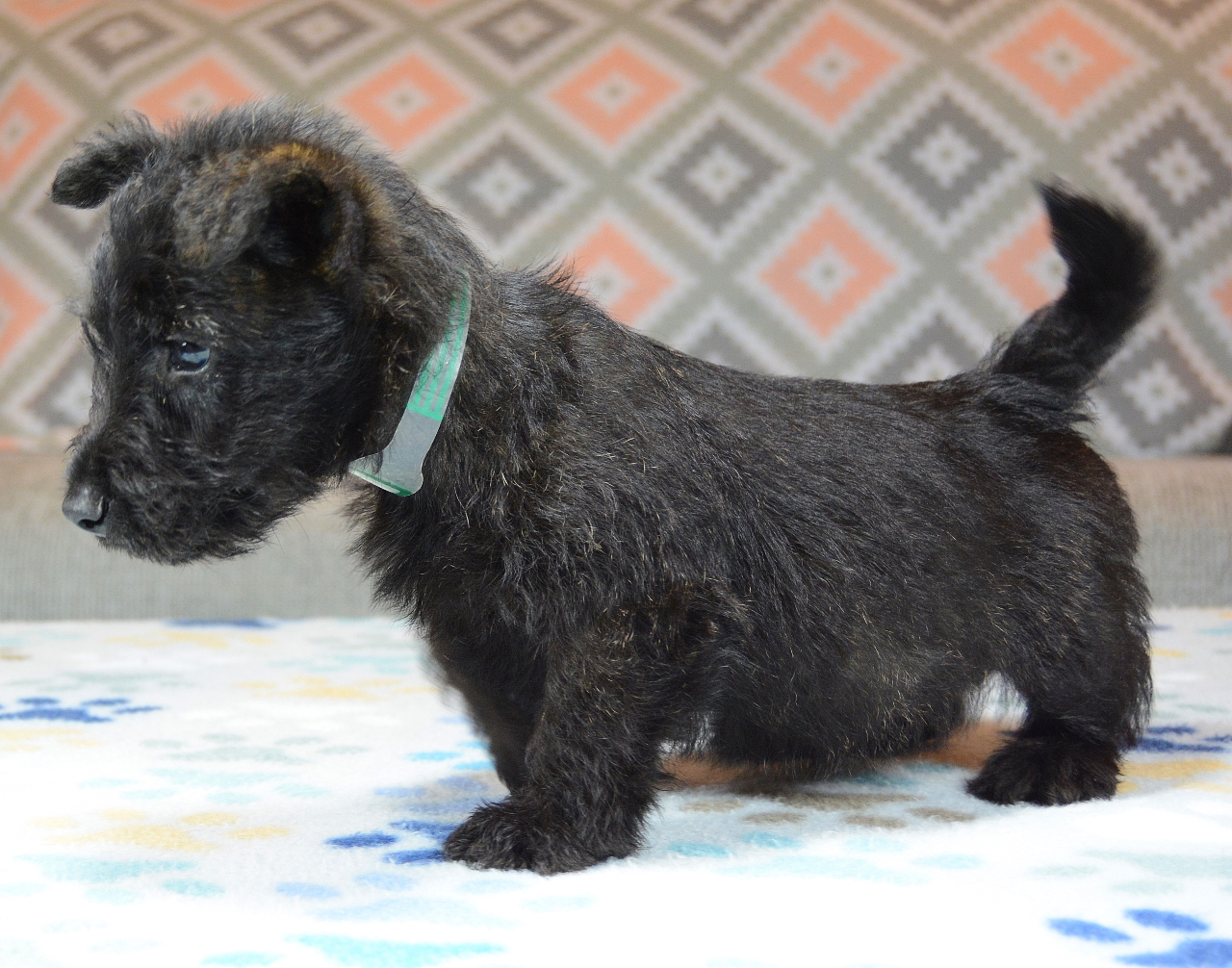 The Wheaten Boy
He's the most cautious pup in the litter.
He always looks before he leaps but once you gain his trust he is good to go.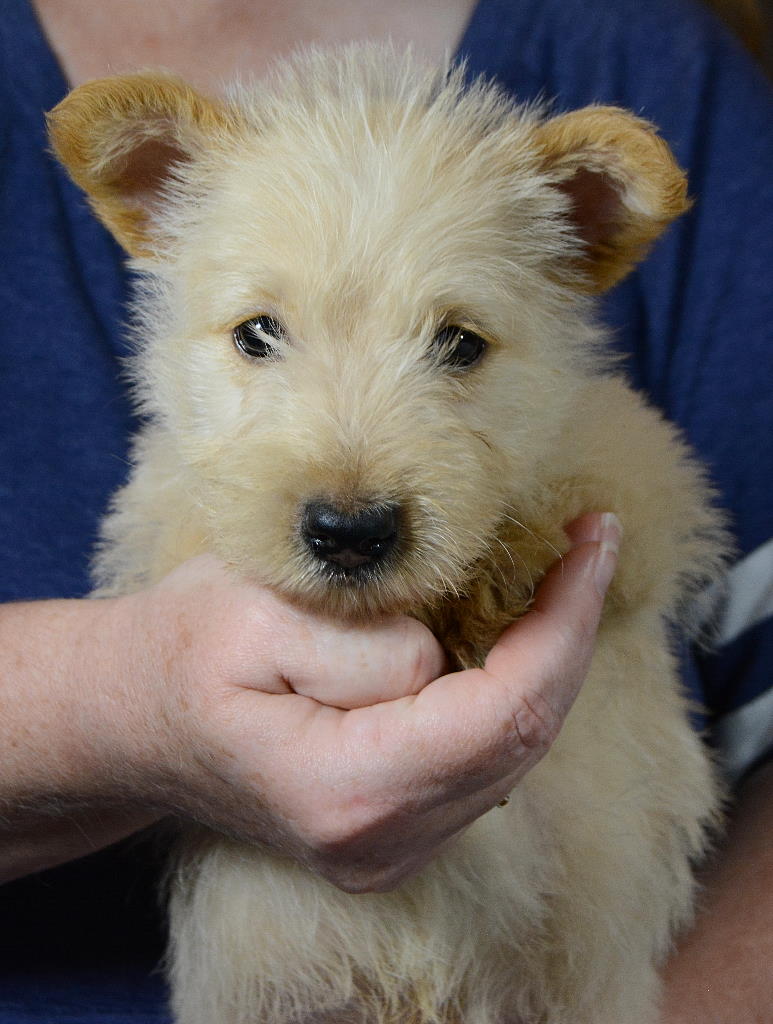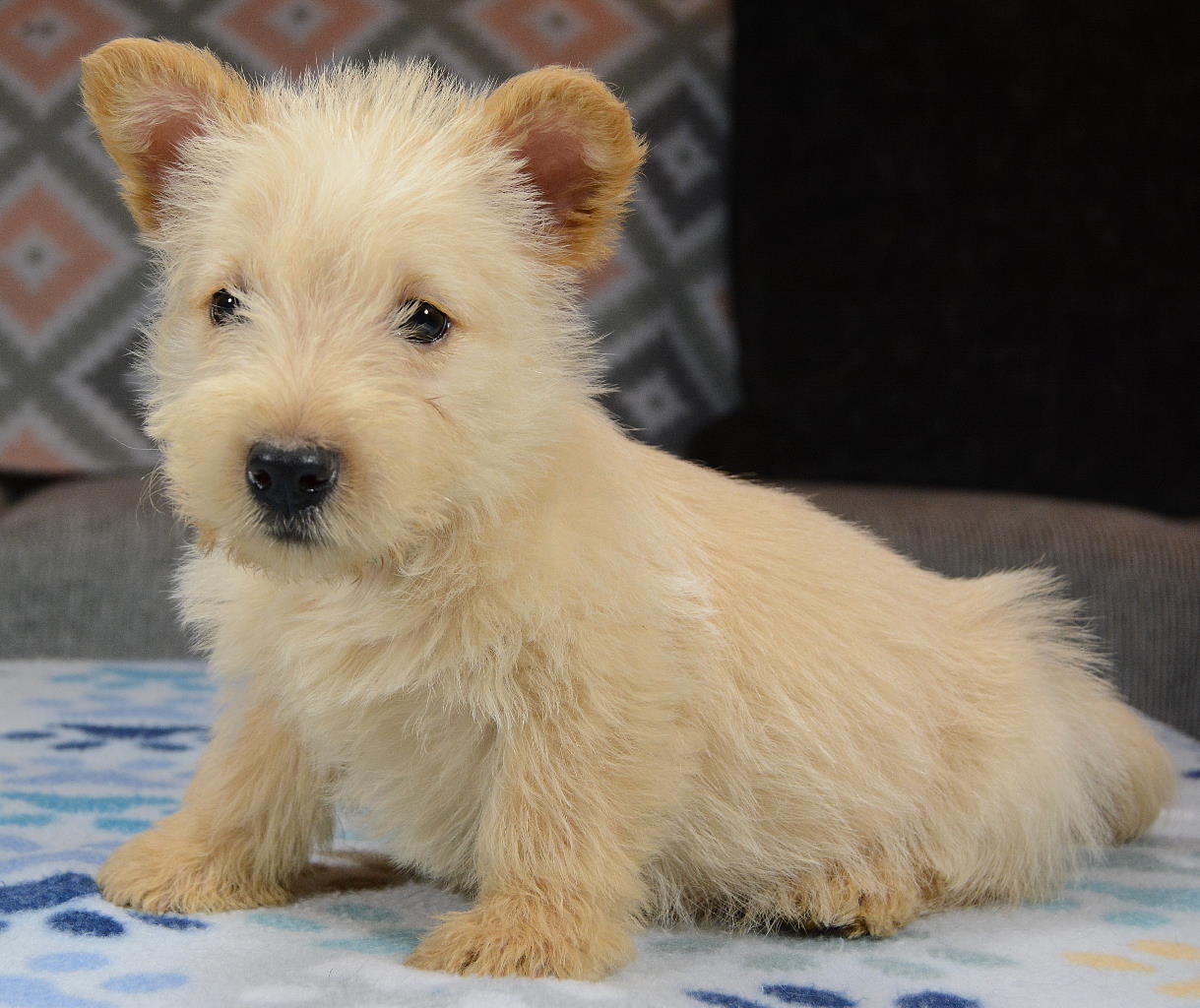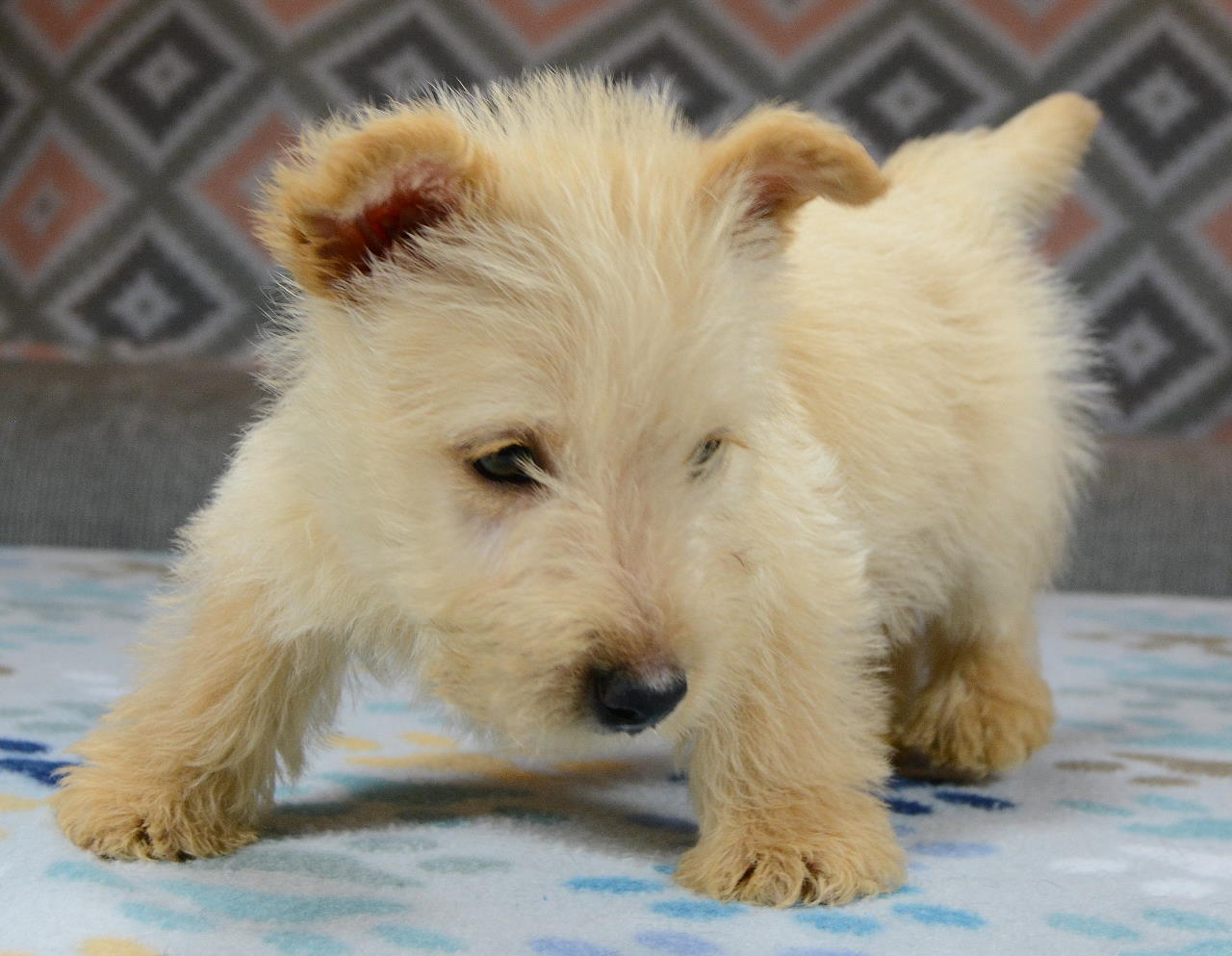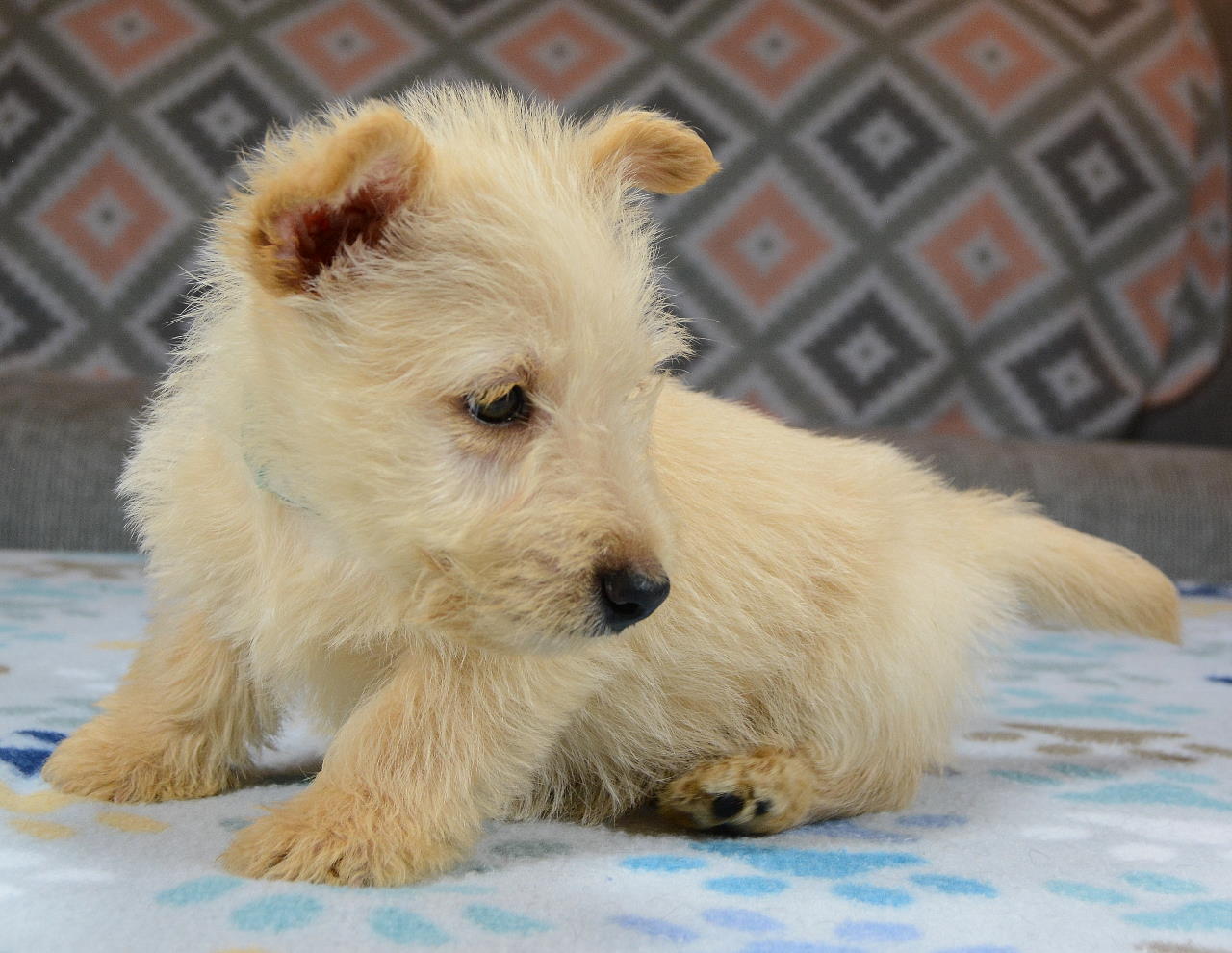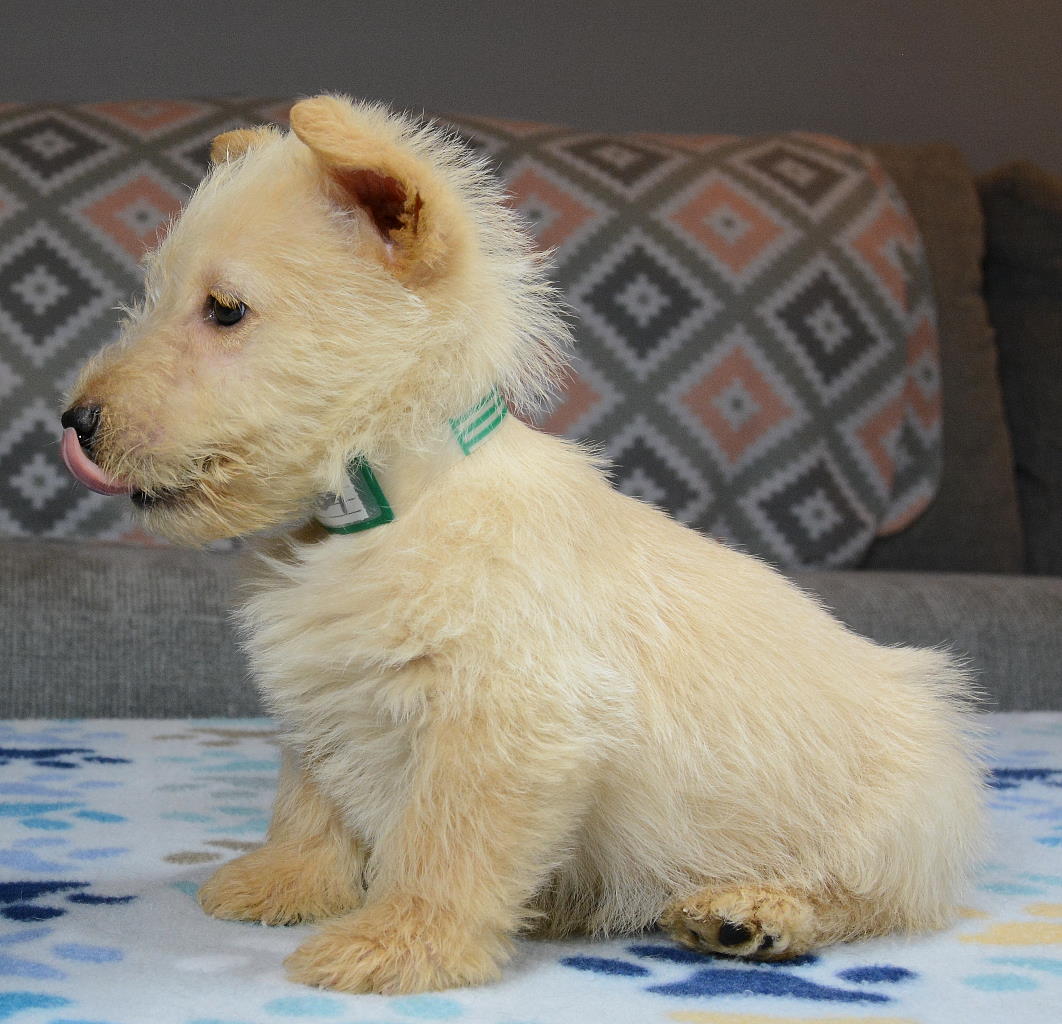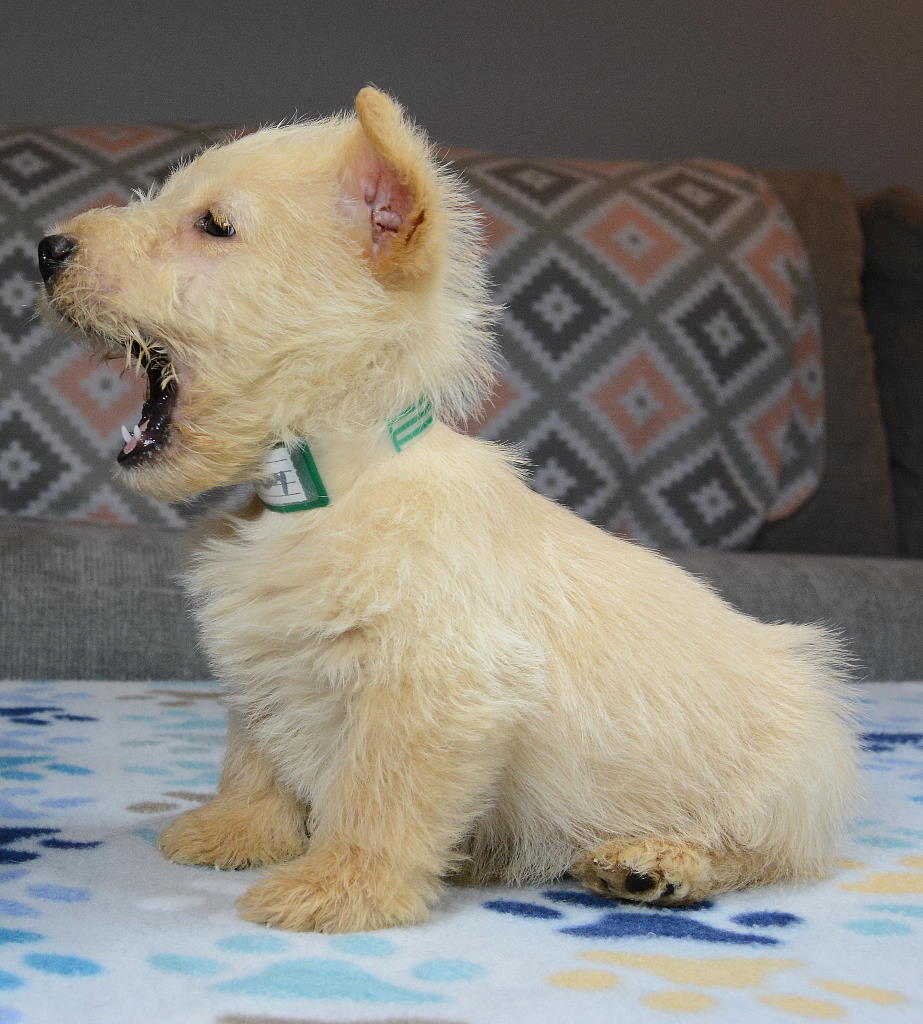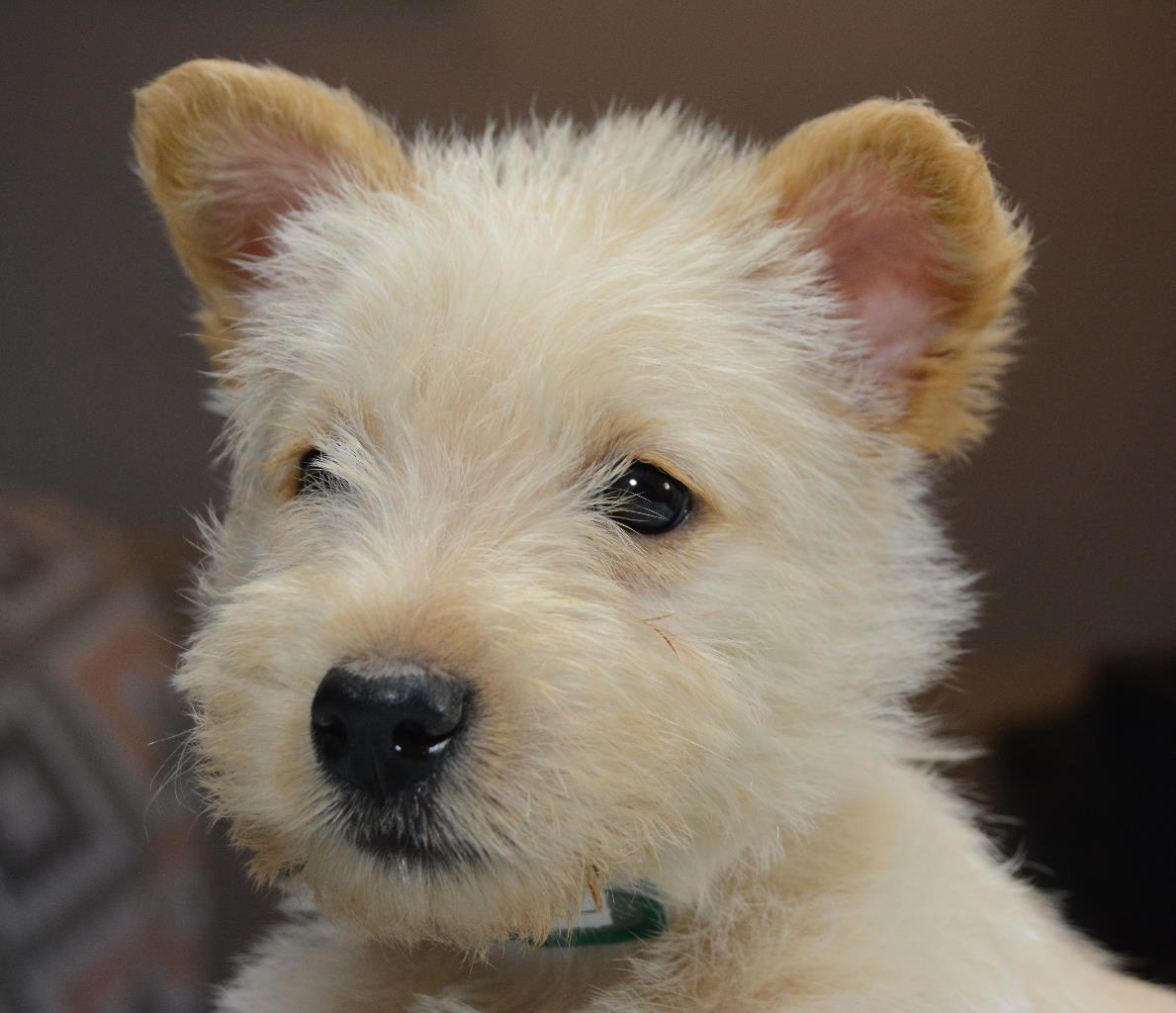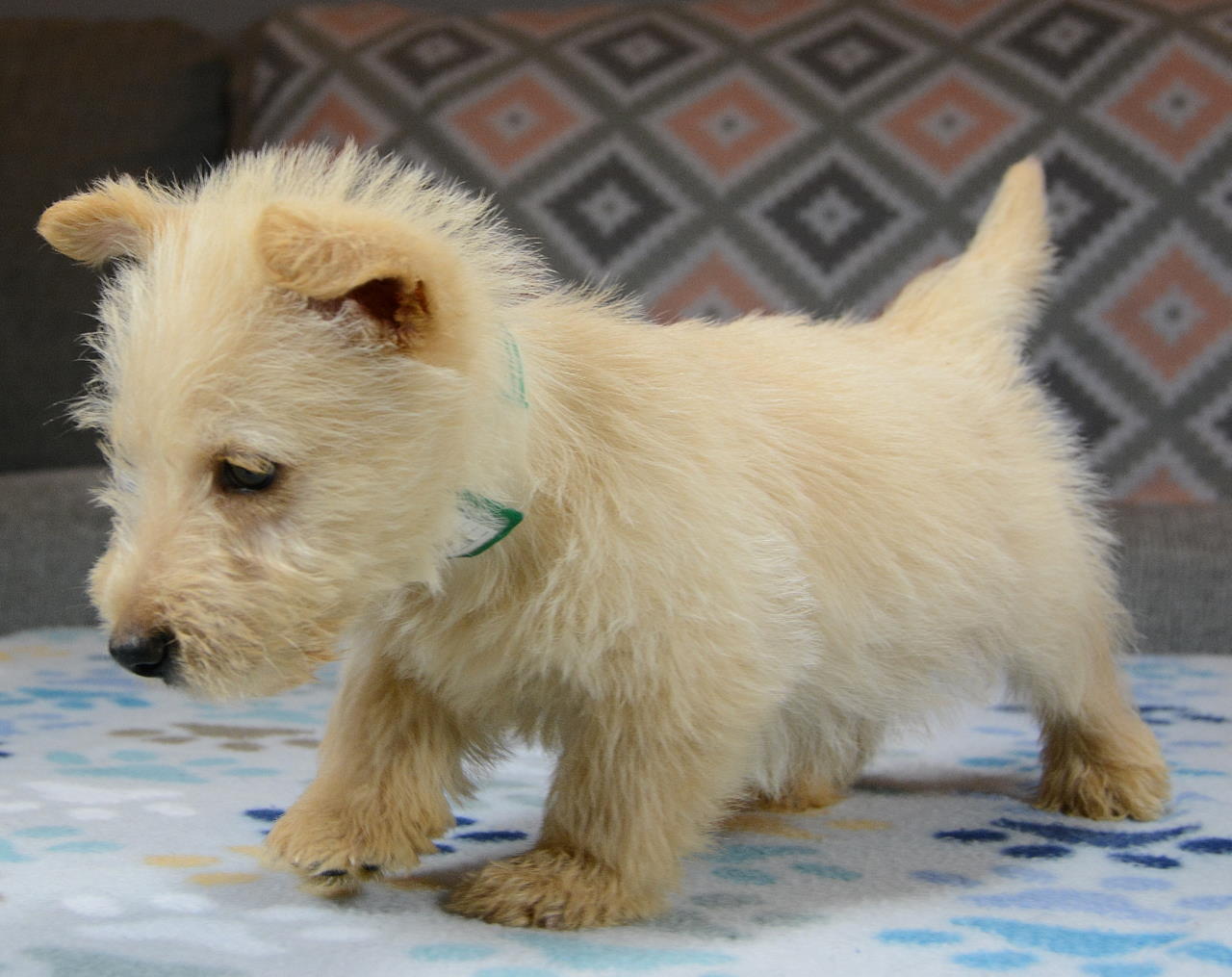 The Girls
The Wheaten Girl
I think all the girls in this litter are a bit braver than the boys.
This girl is no exception, she isn't too worried about anything.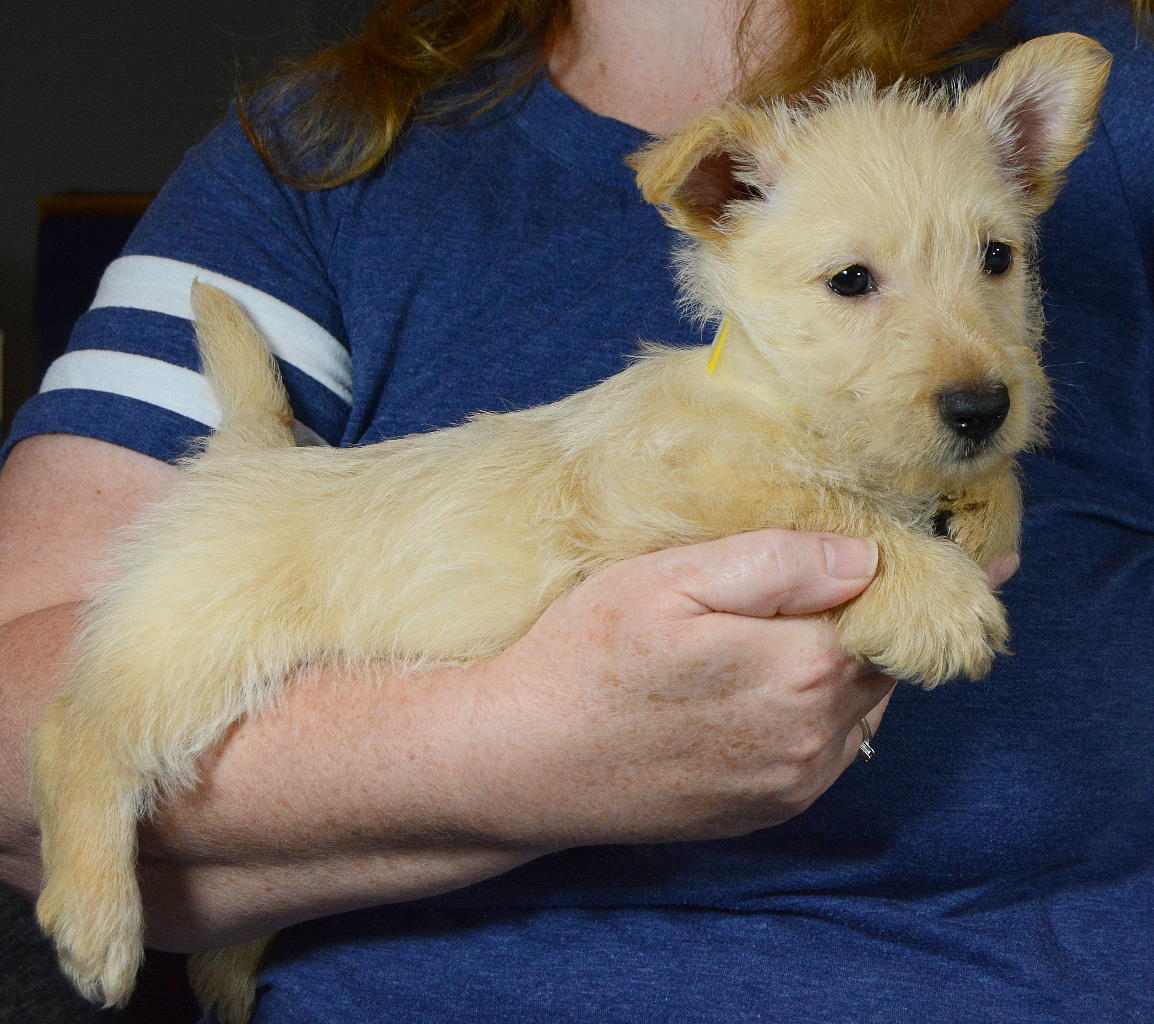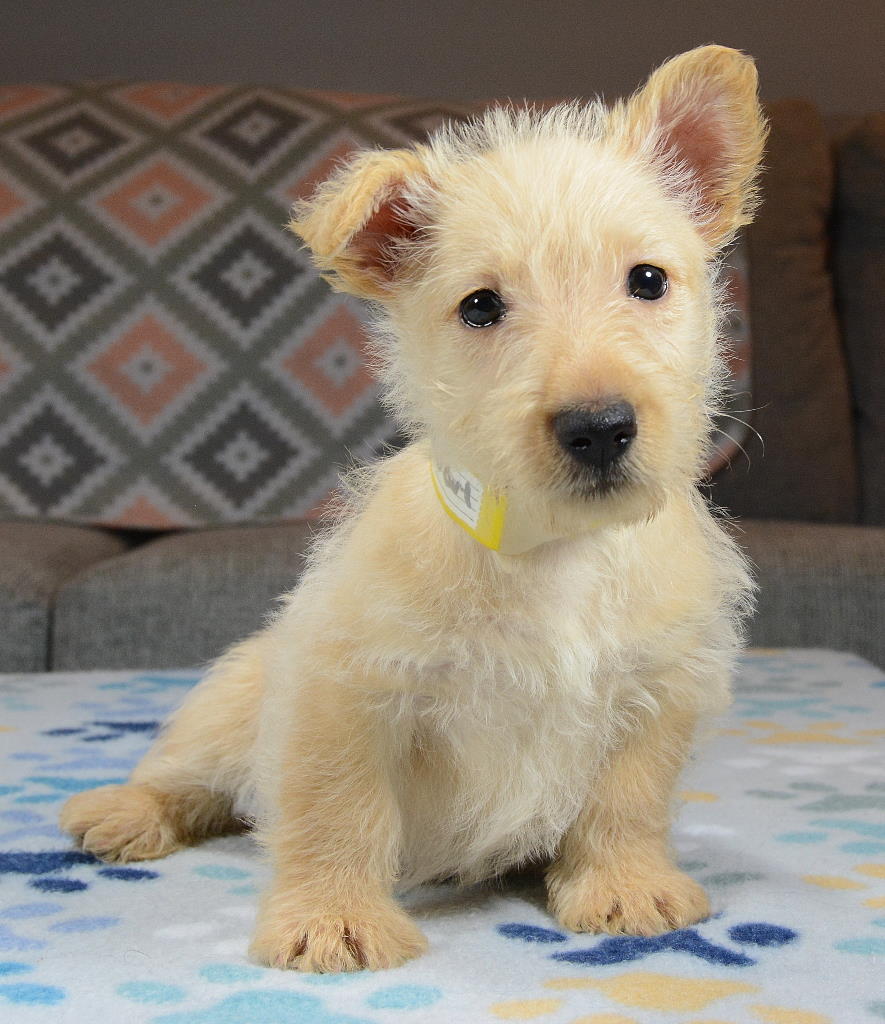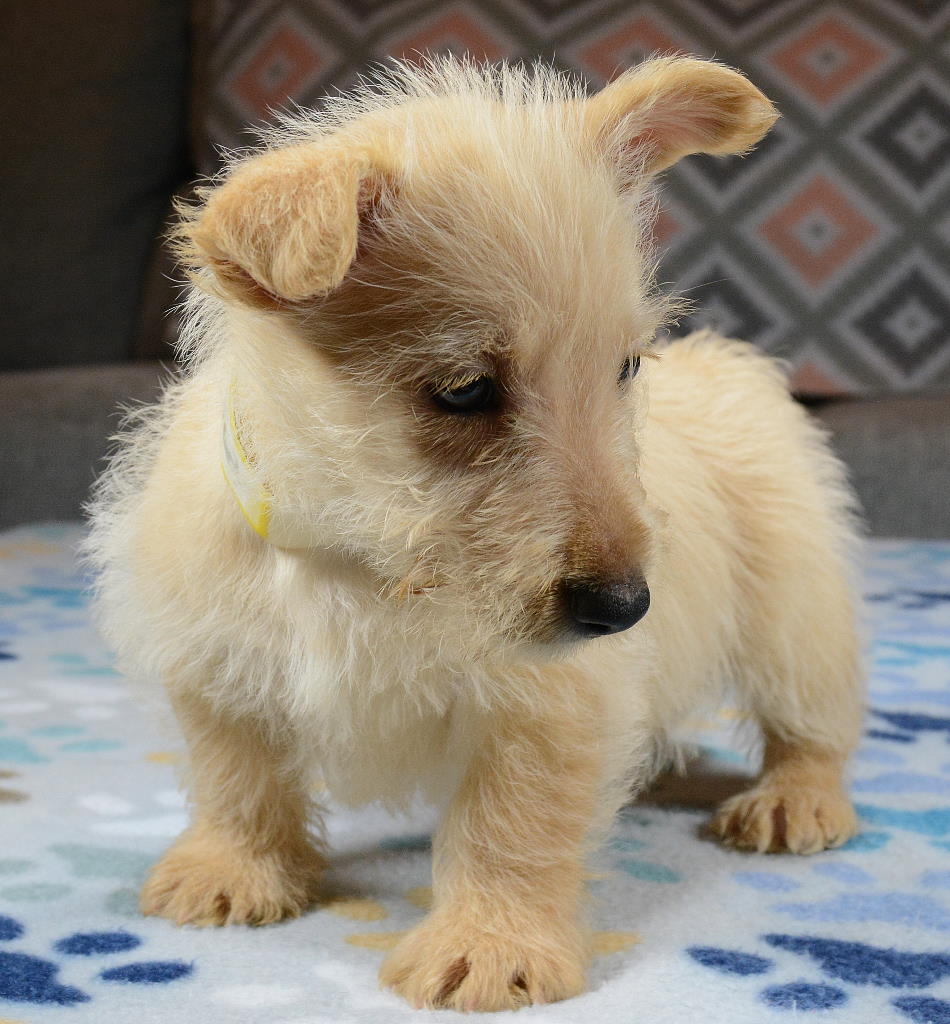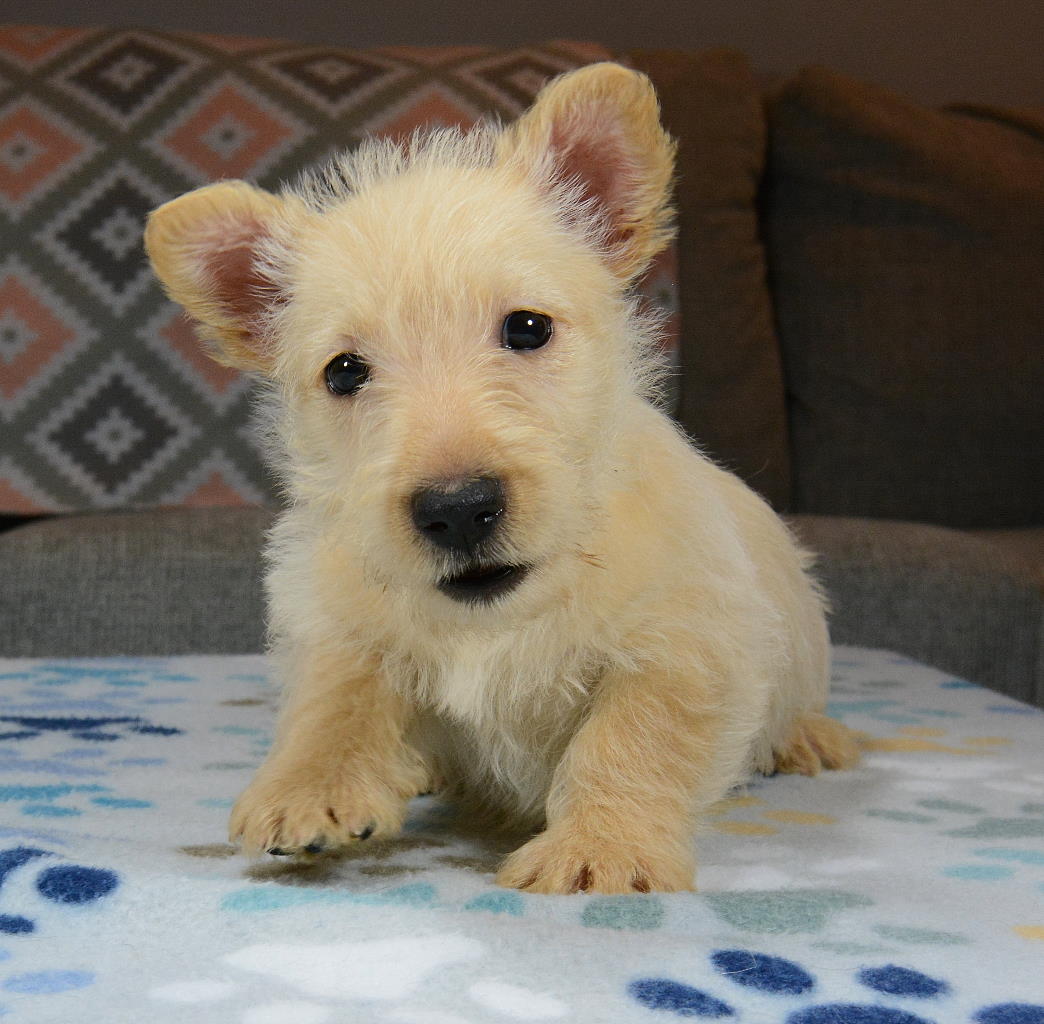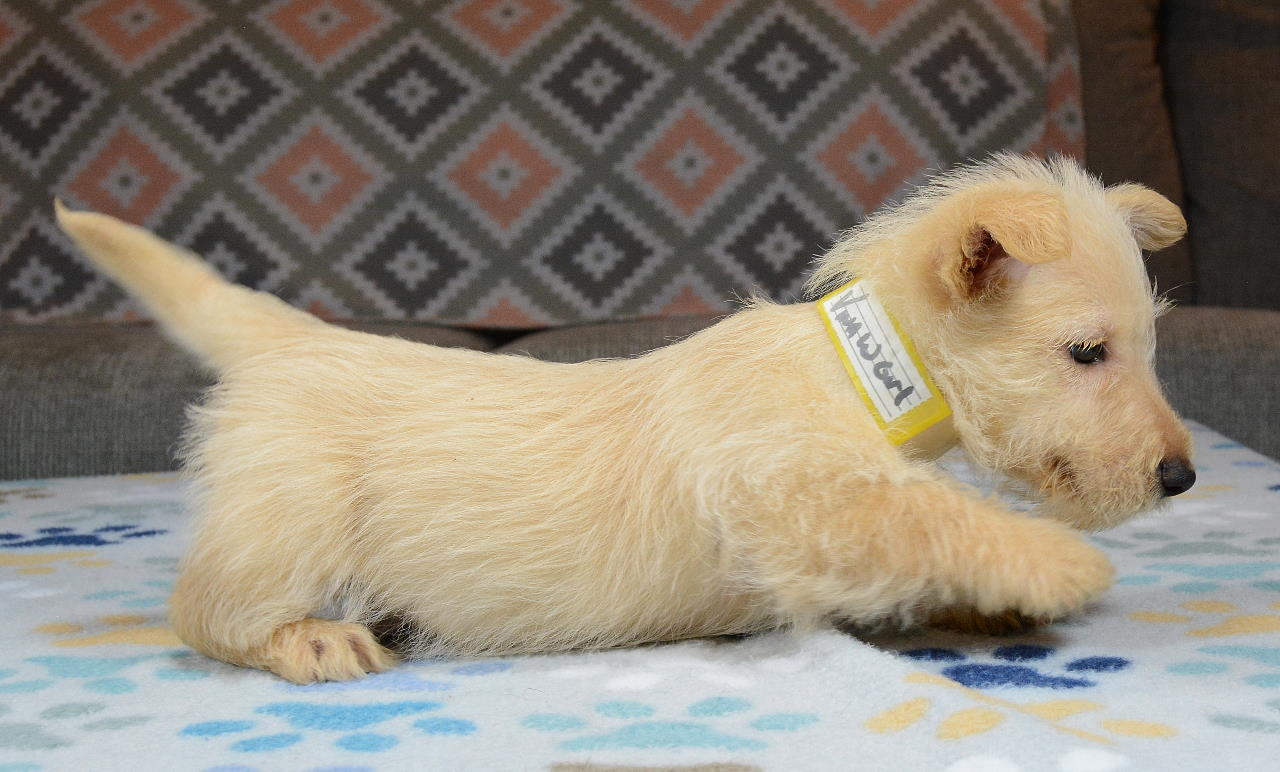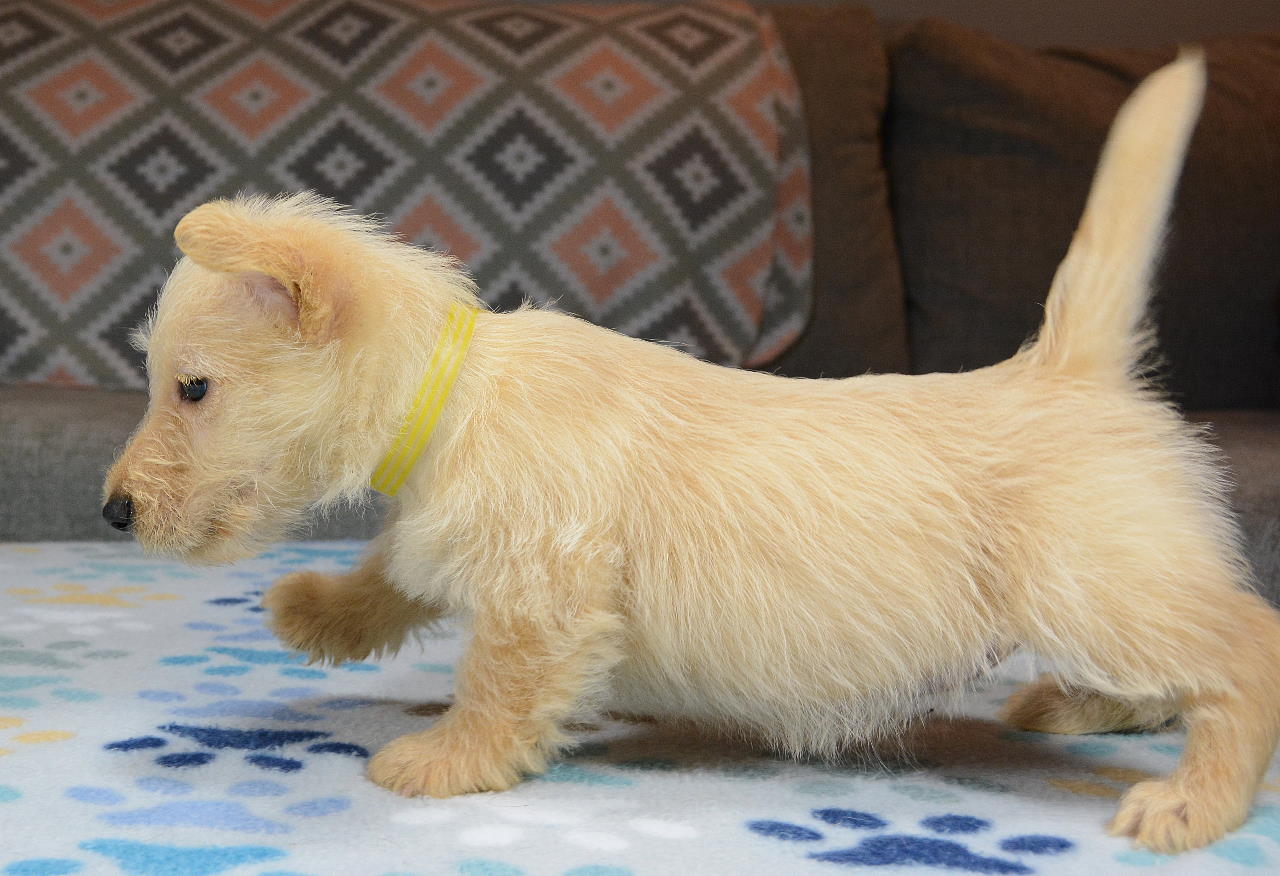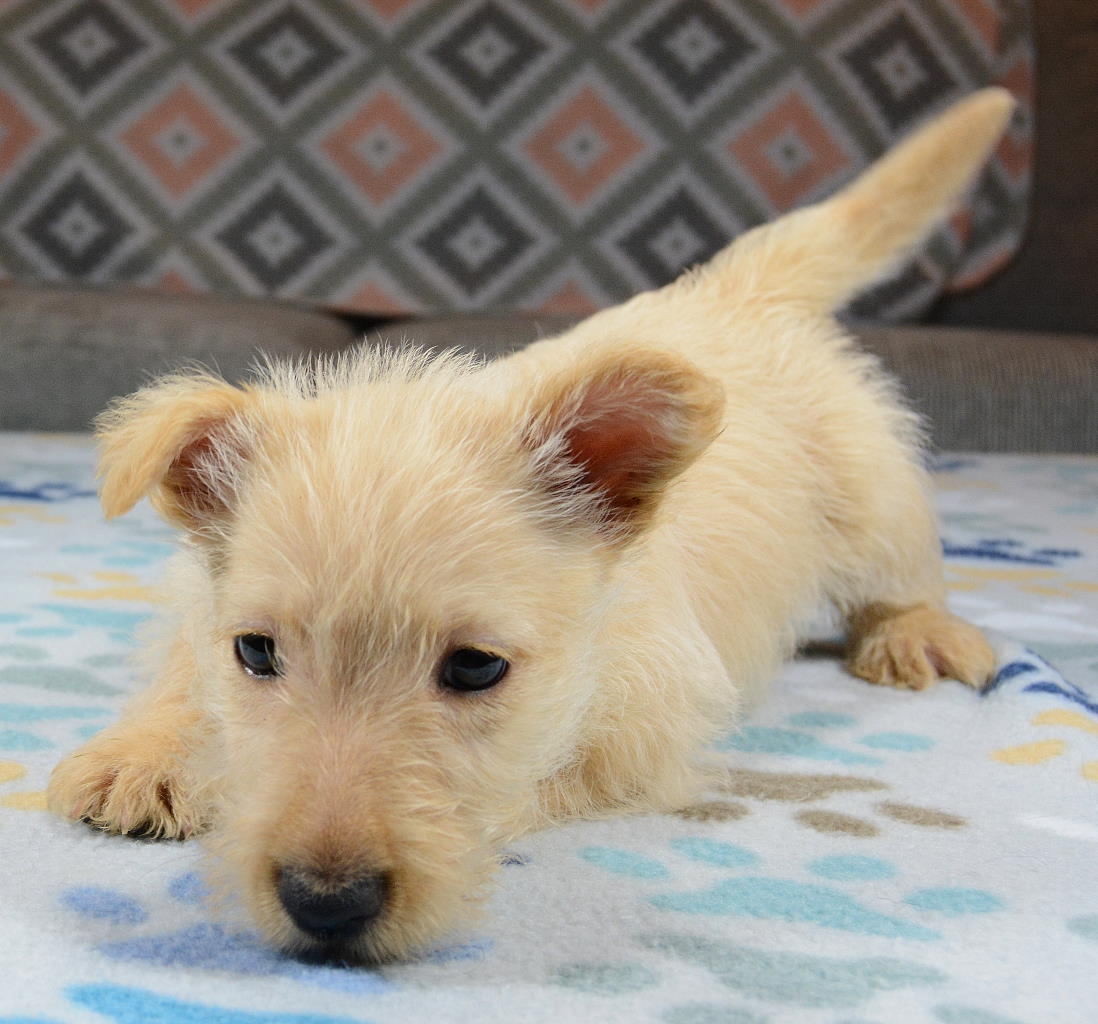 Black Girl (B-Girl #1)
She's the smallest pup in this litter.
She has some very light brindle in a few places mostly on her legs but not enough to matter. I am calling her black.
She likes to let her siblings go first before she jumps in.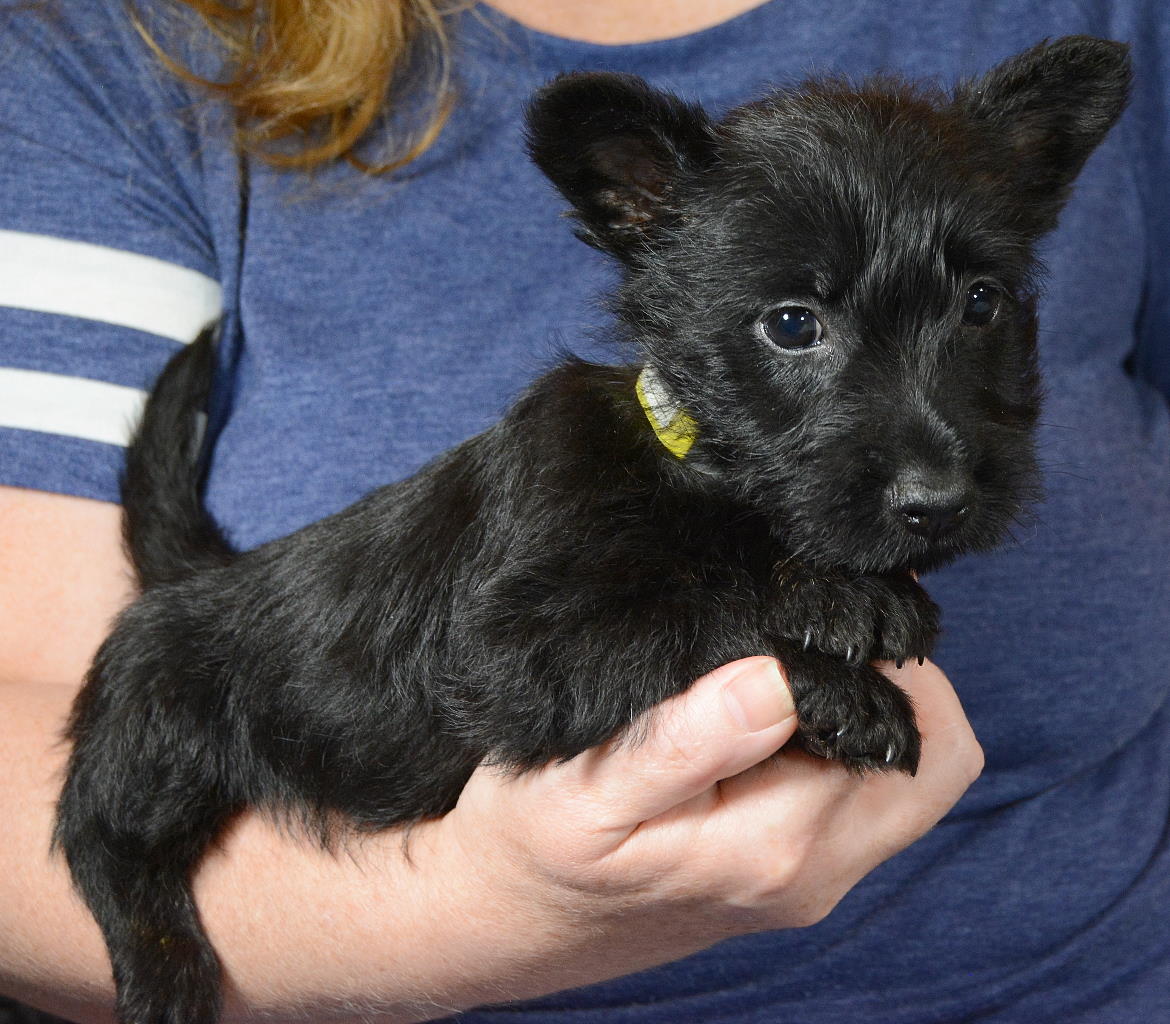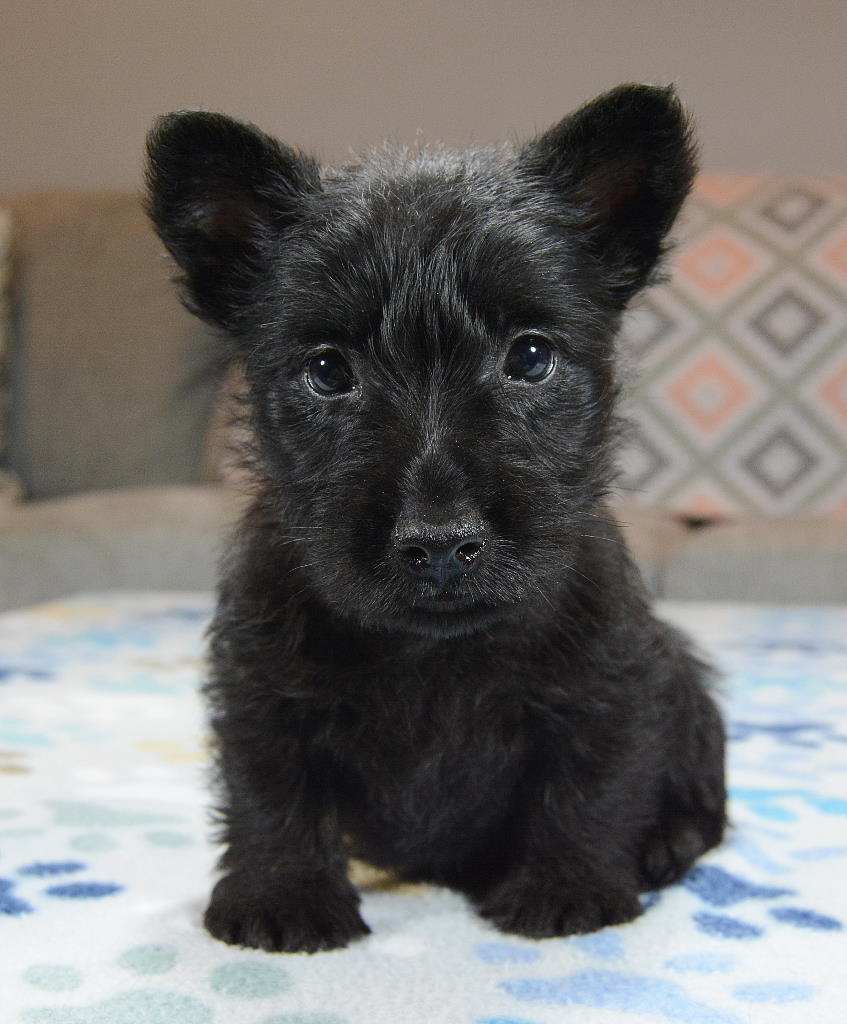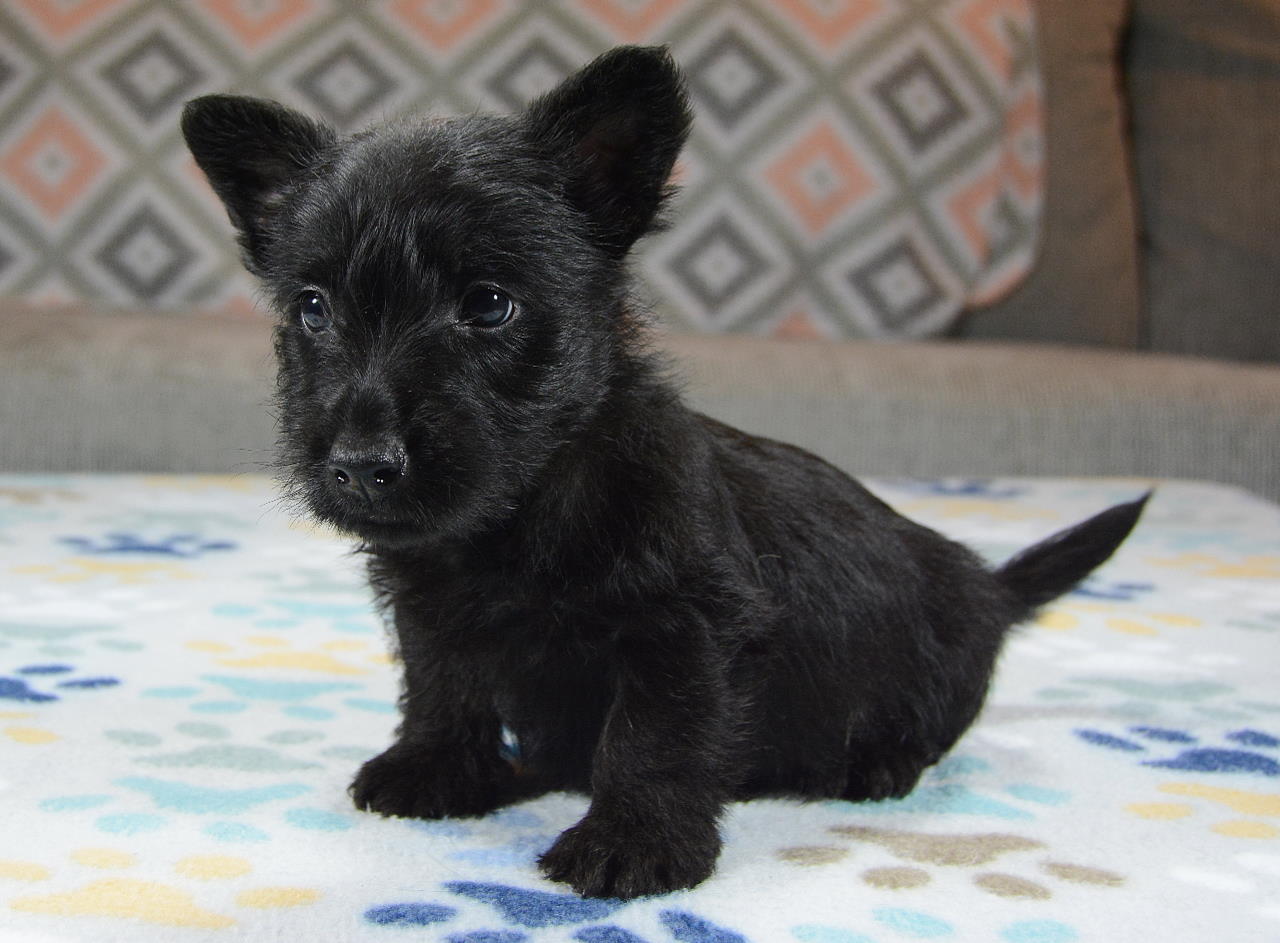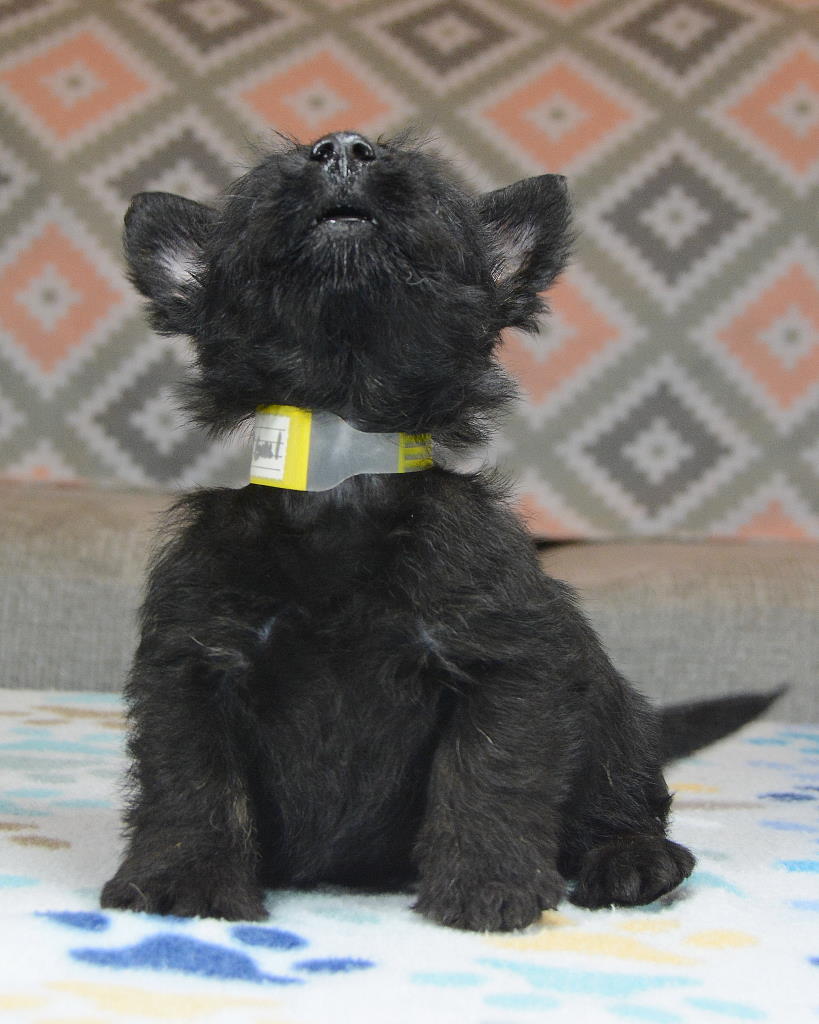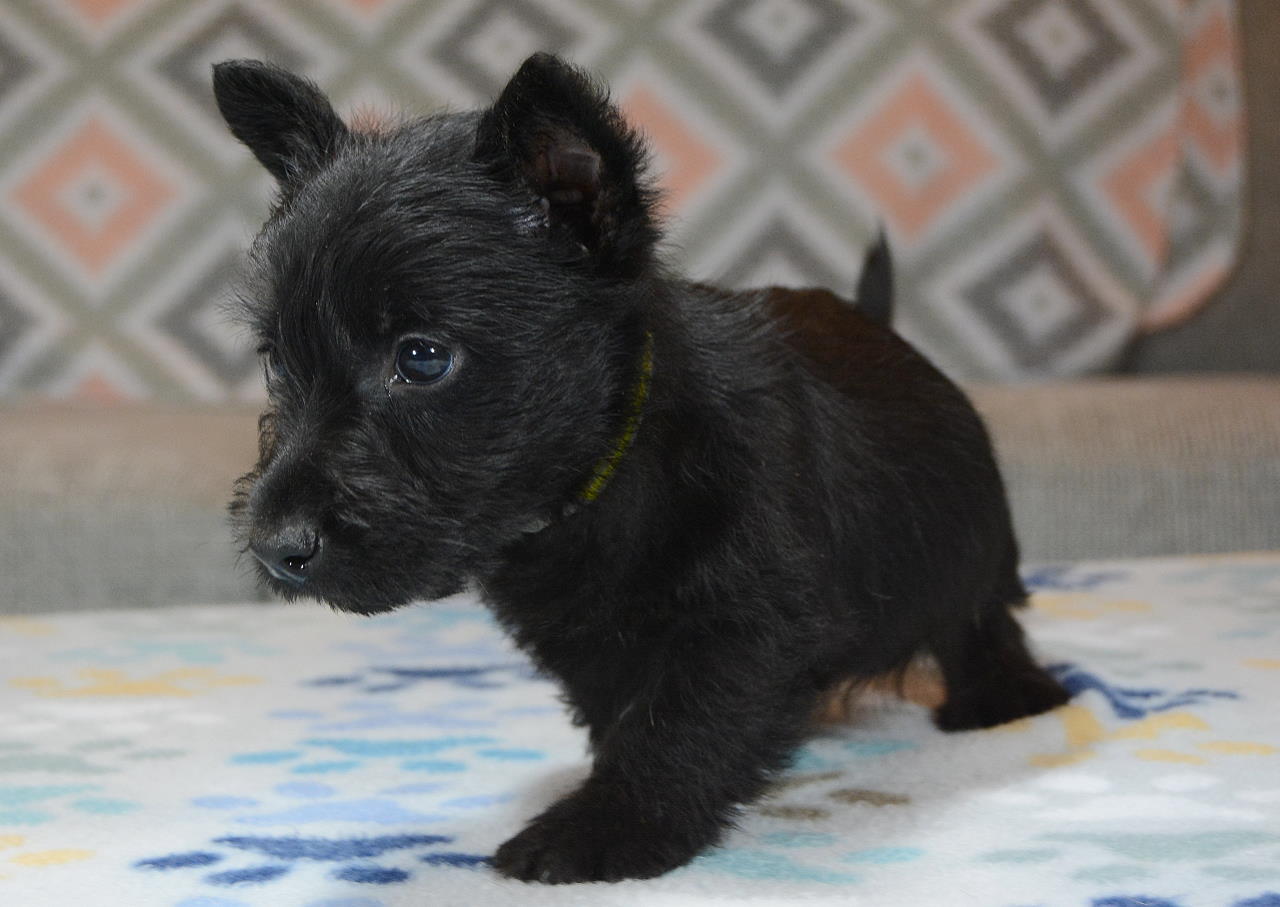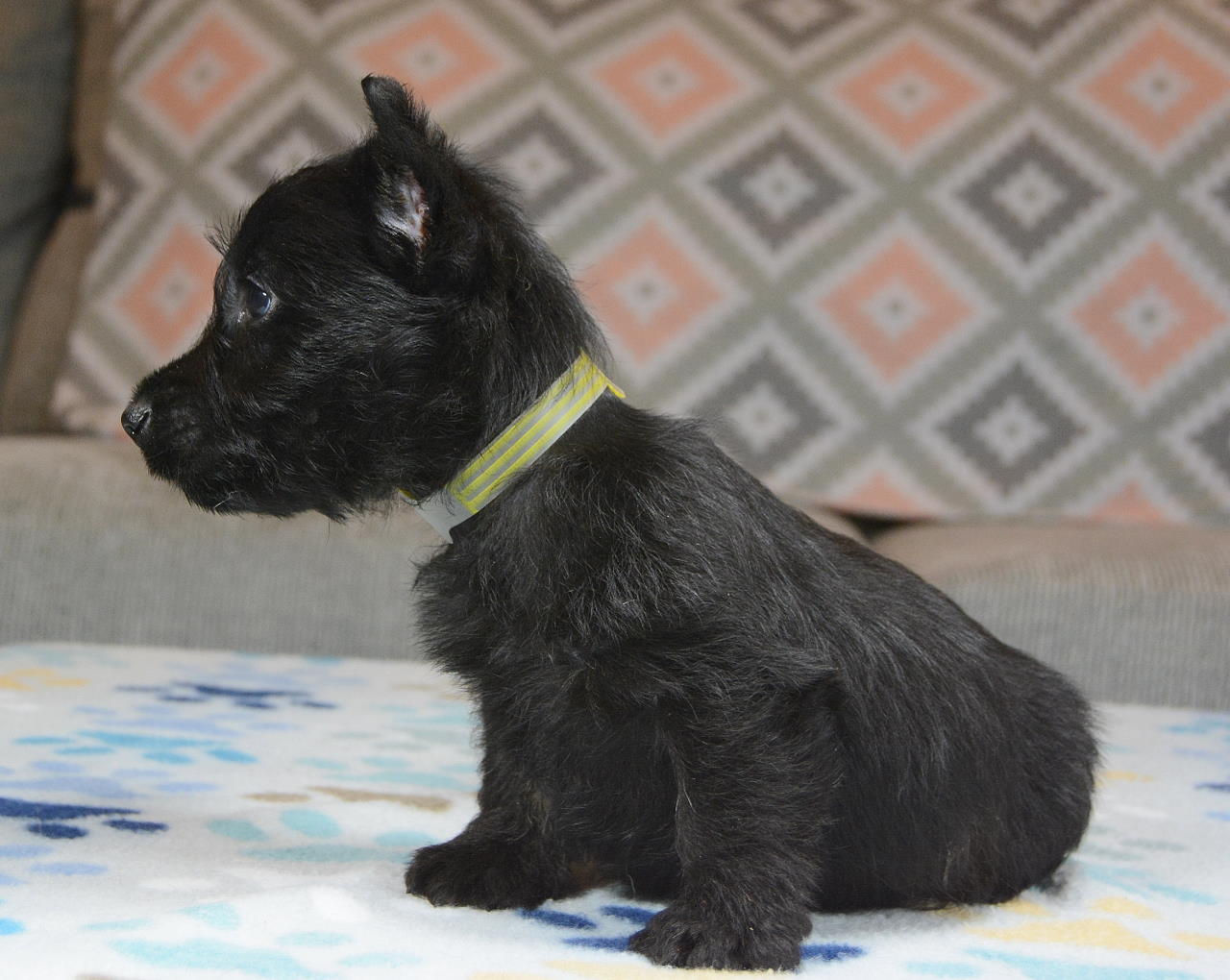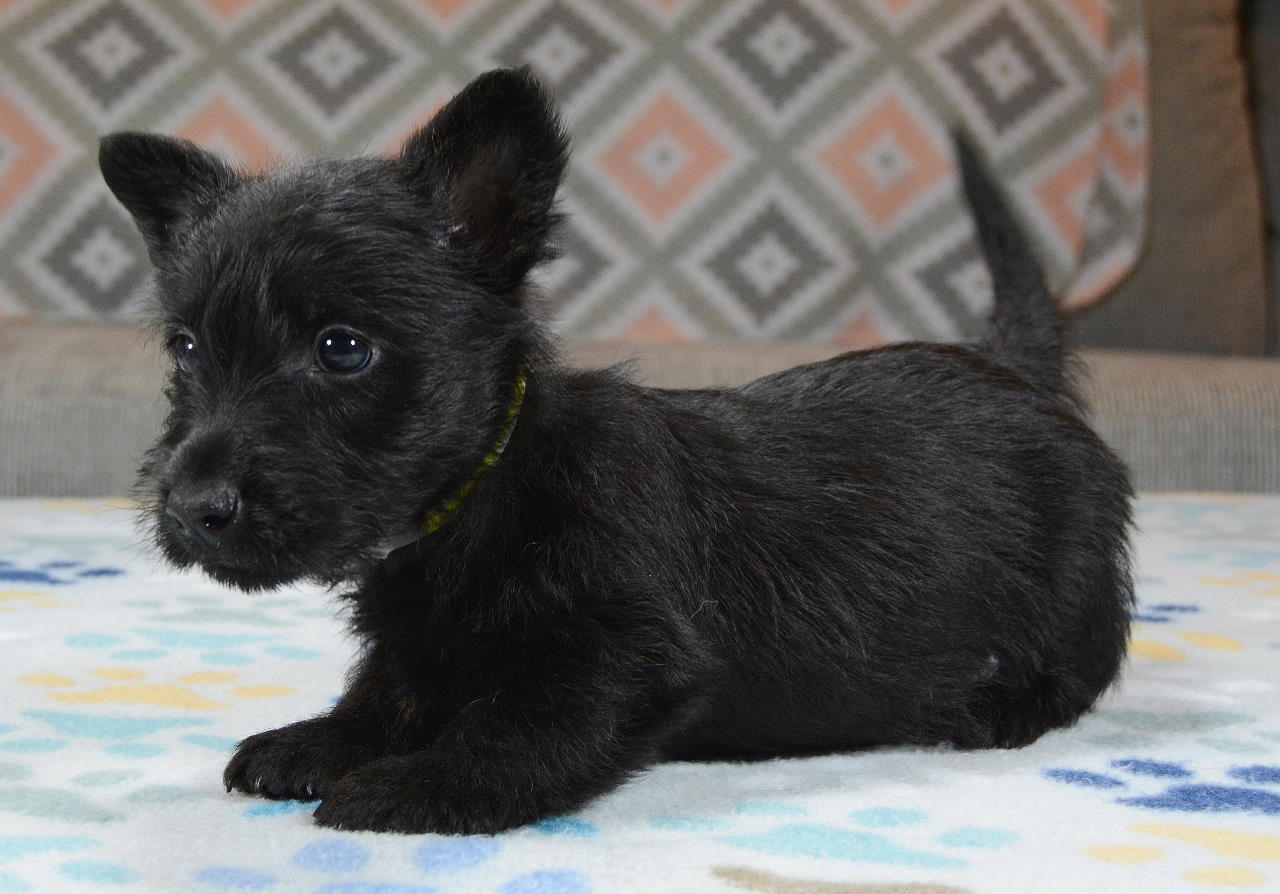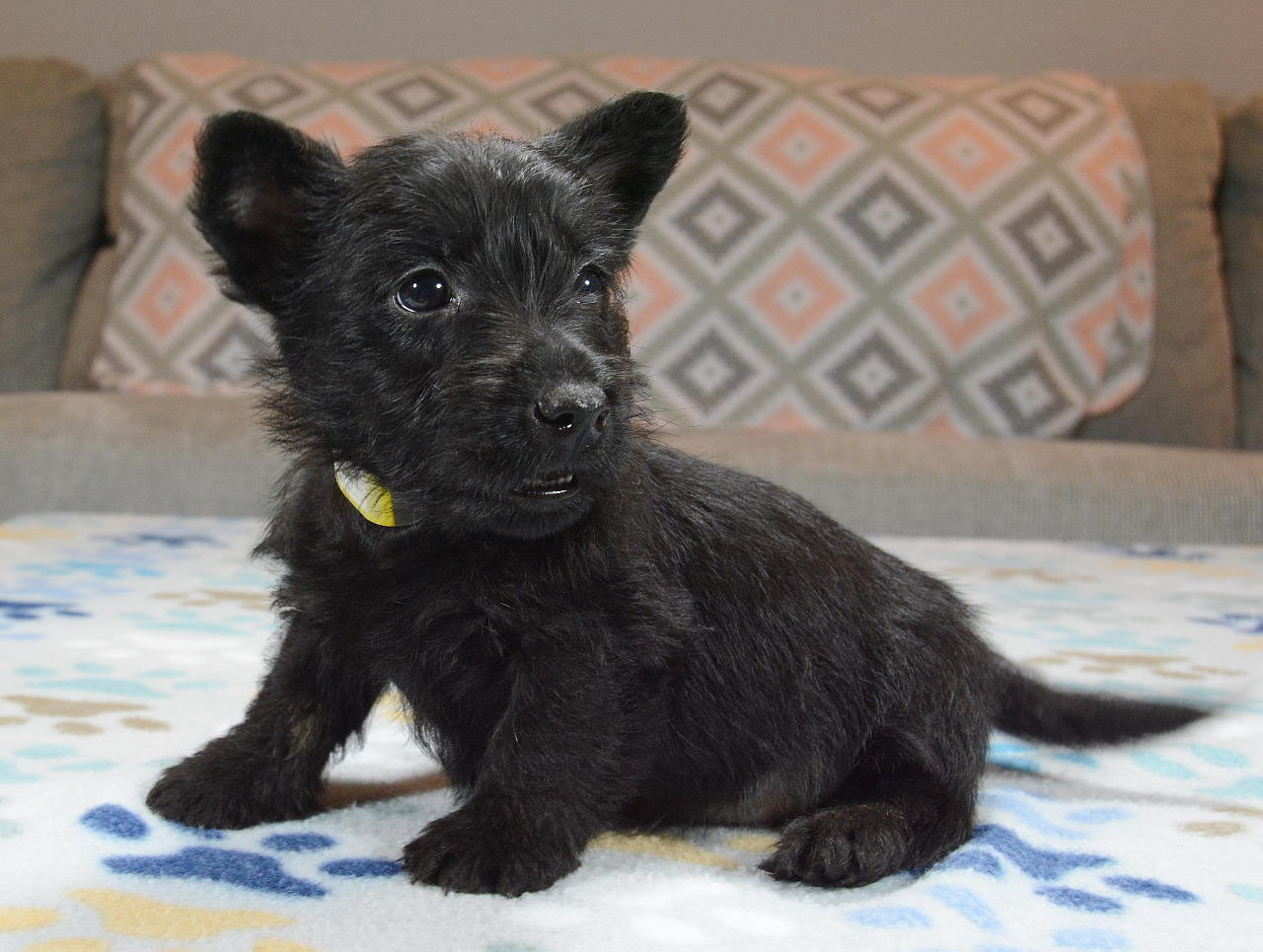 Black Girl (B-Girl #2)
She's the blackest pup in the litter.
She is careful but it doesn't take much to get her interest because her curiosity always seems to overpower her caution.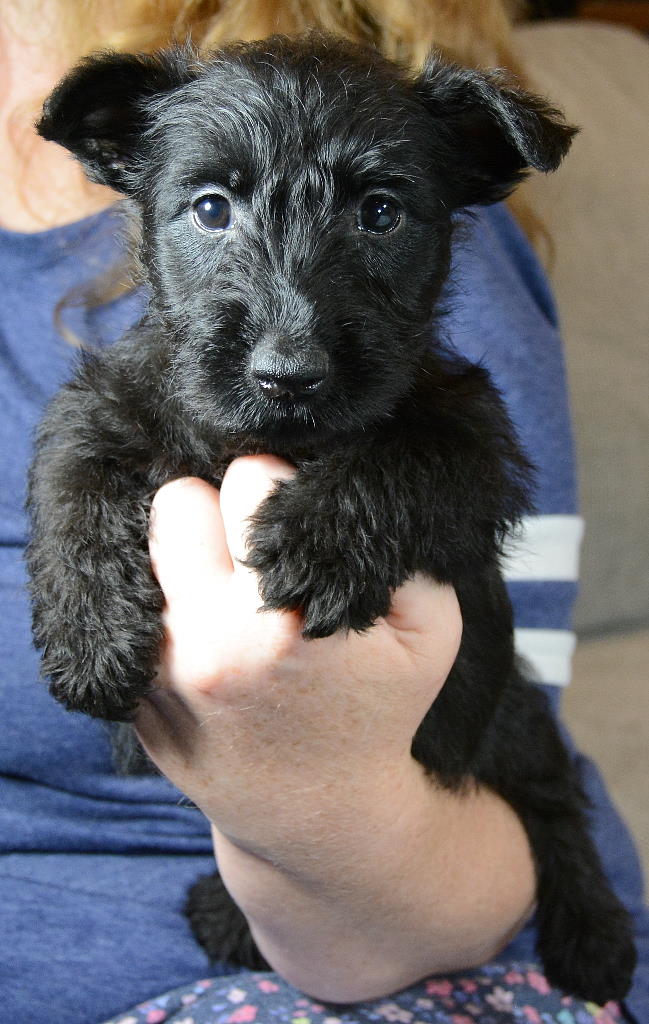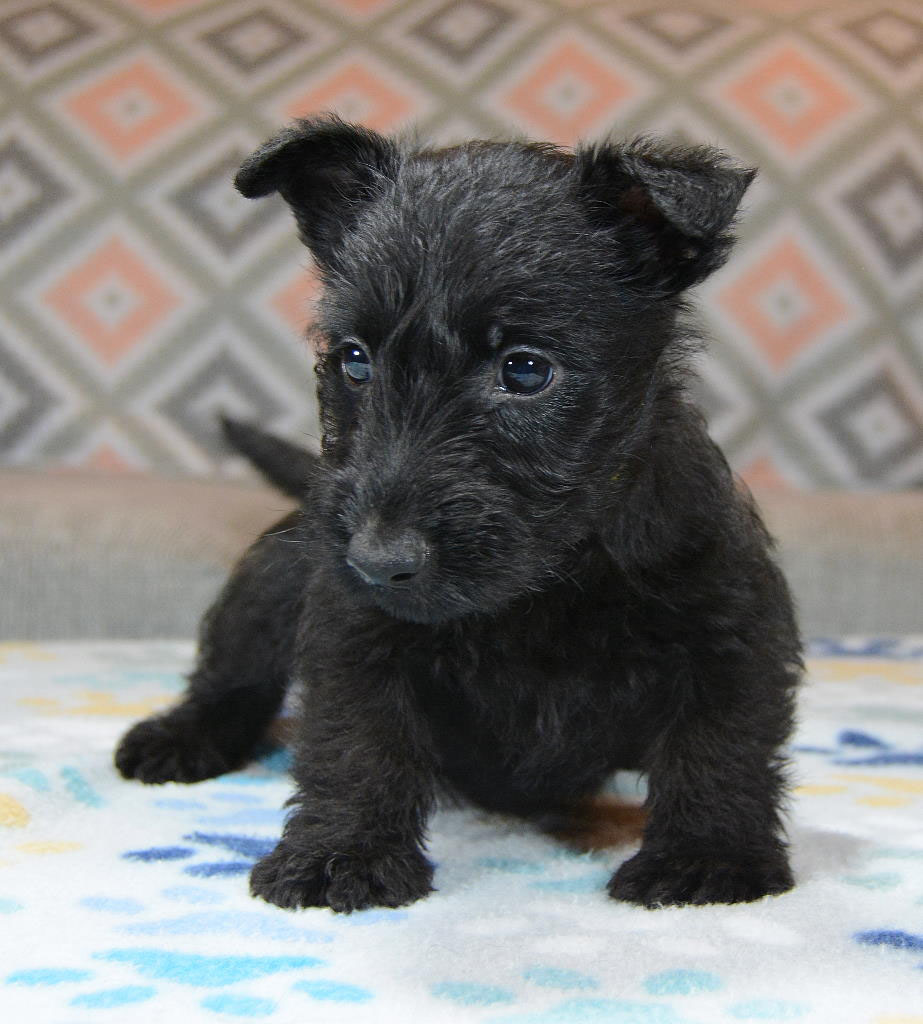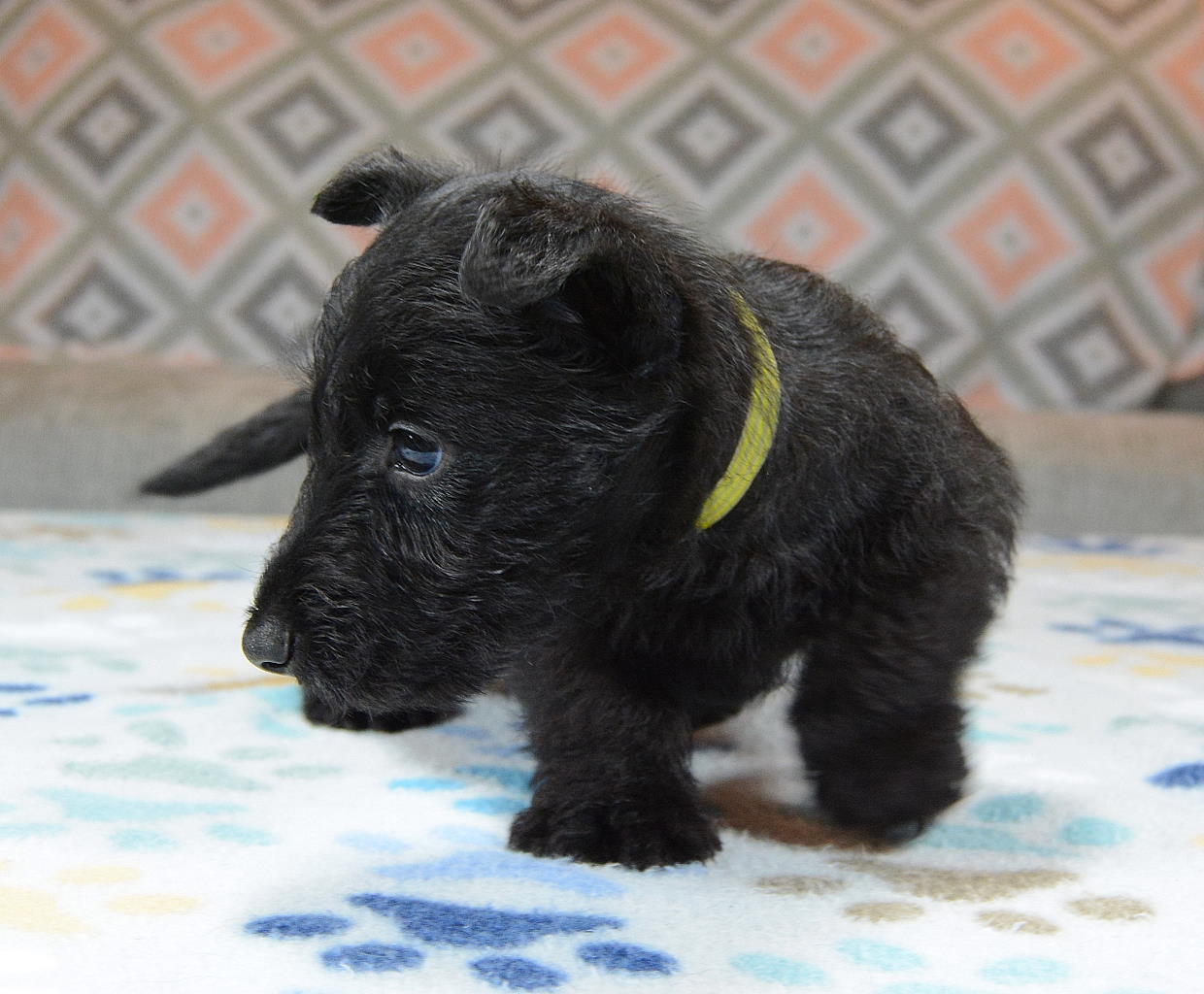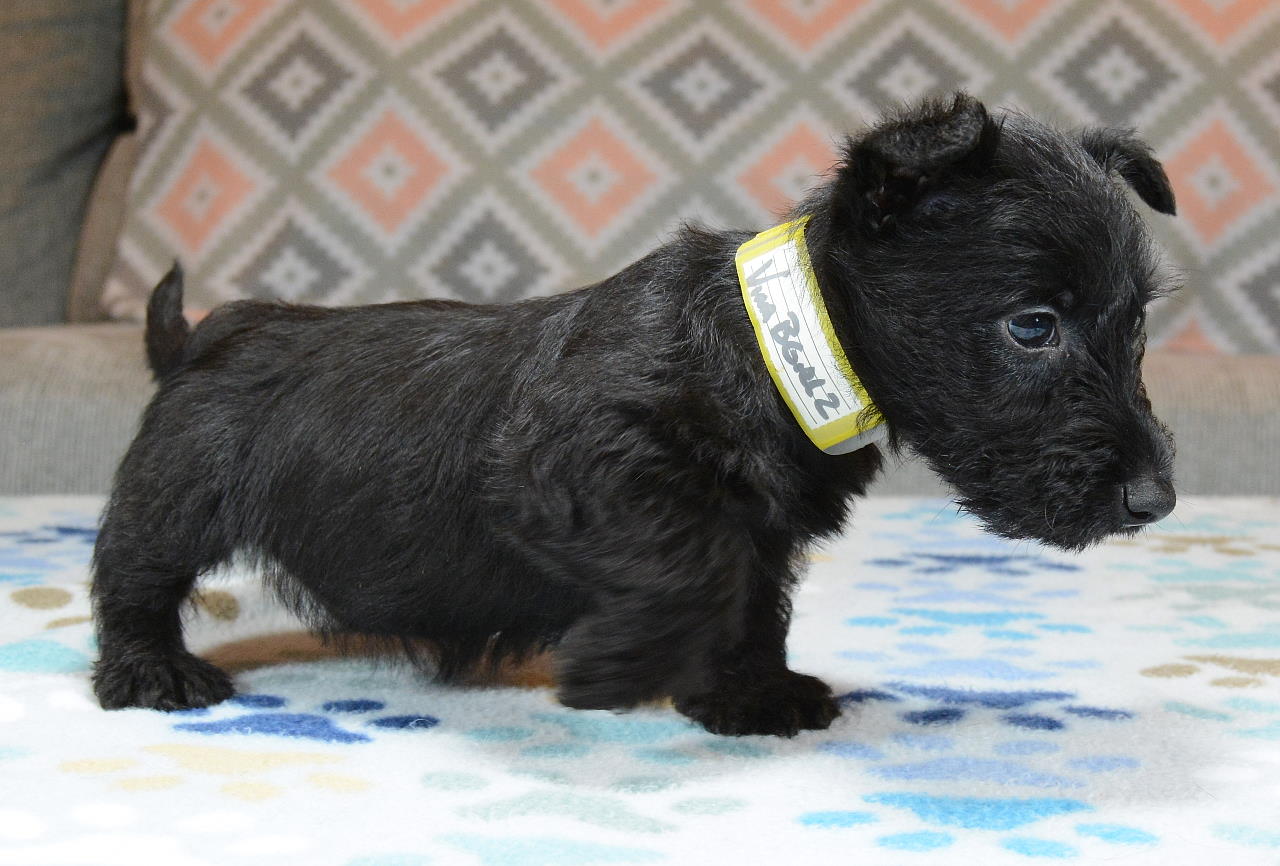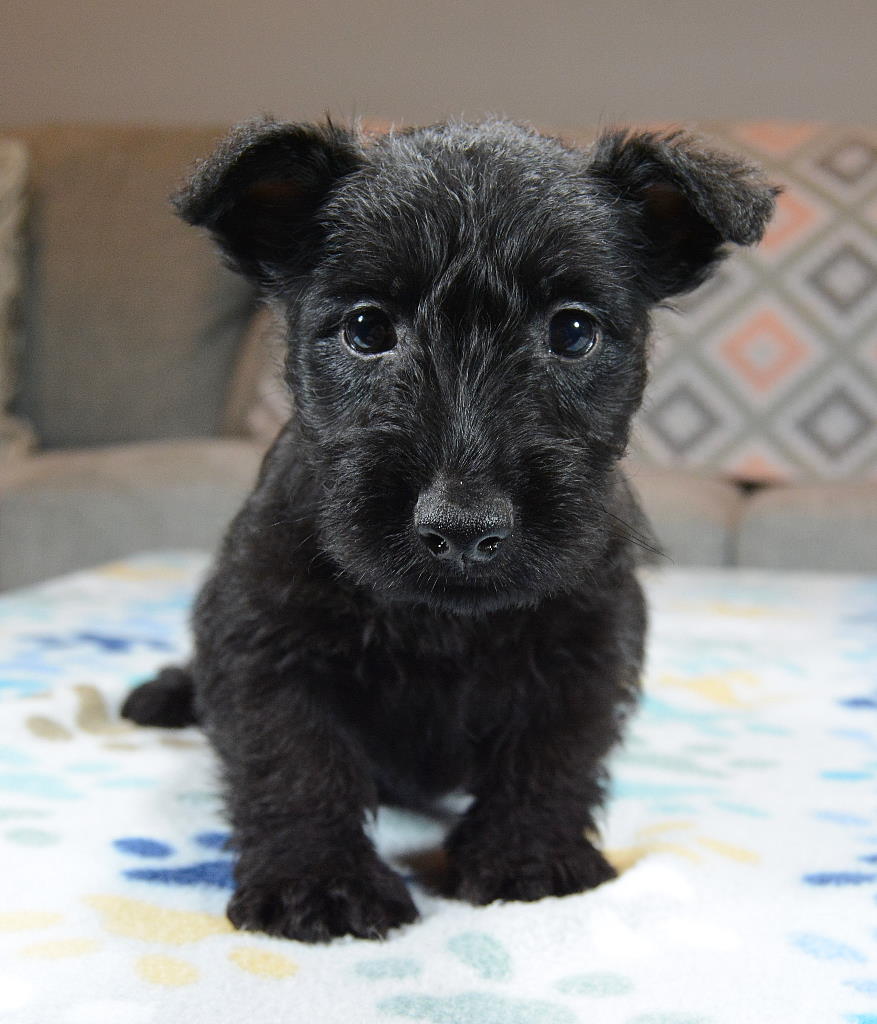 Brindle Girl (B-Girl #3)
She's a happy girl but not too crazy.
I've seen her throw caution to the wind and I've seen her hang back to make sure it's safe.
She might let her curiosity get the better of her sometimes.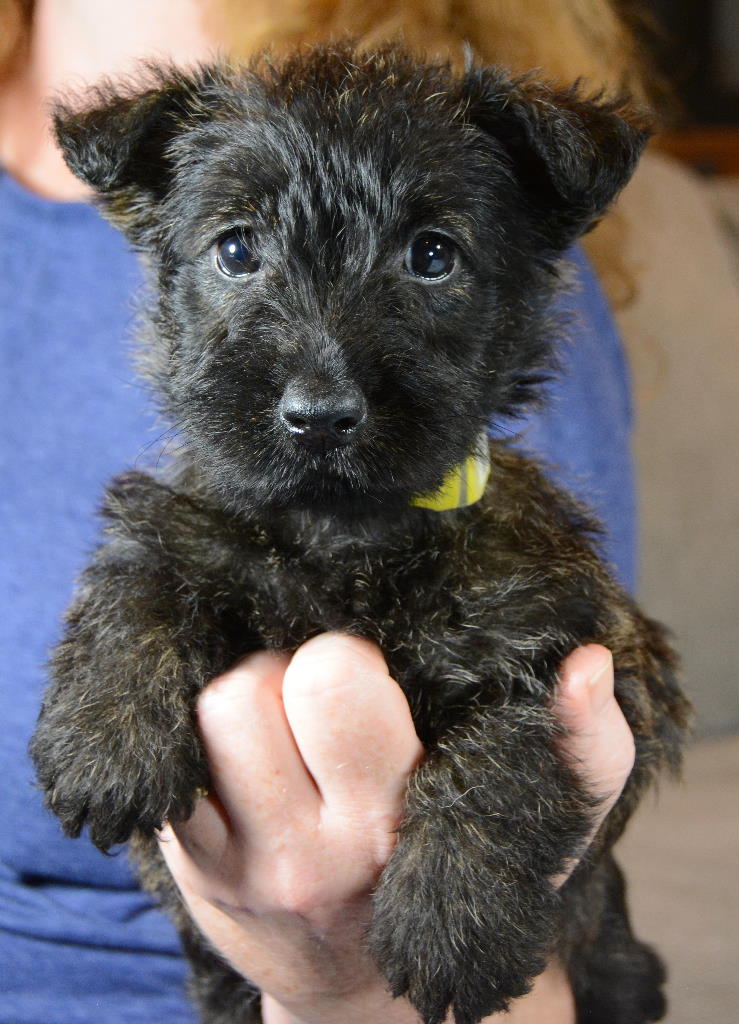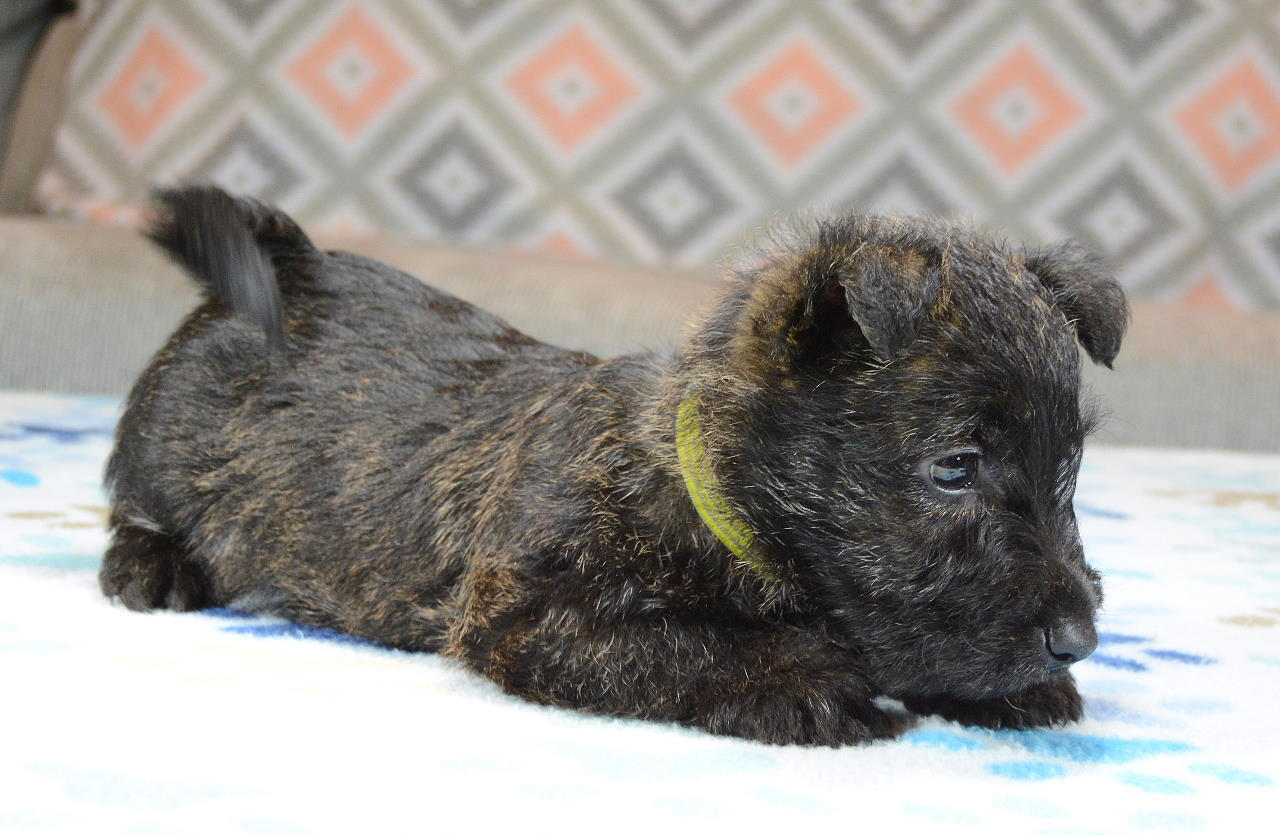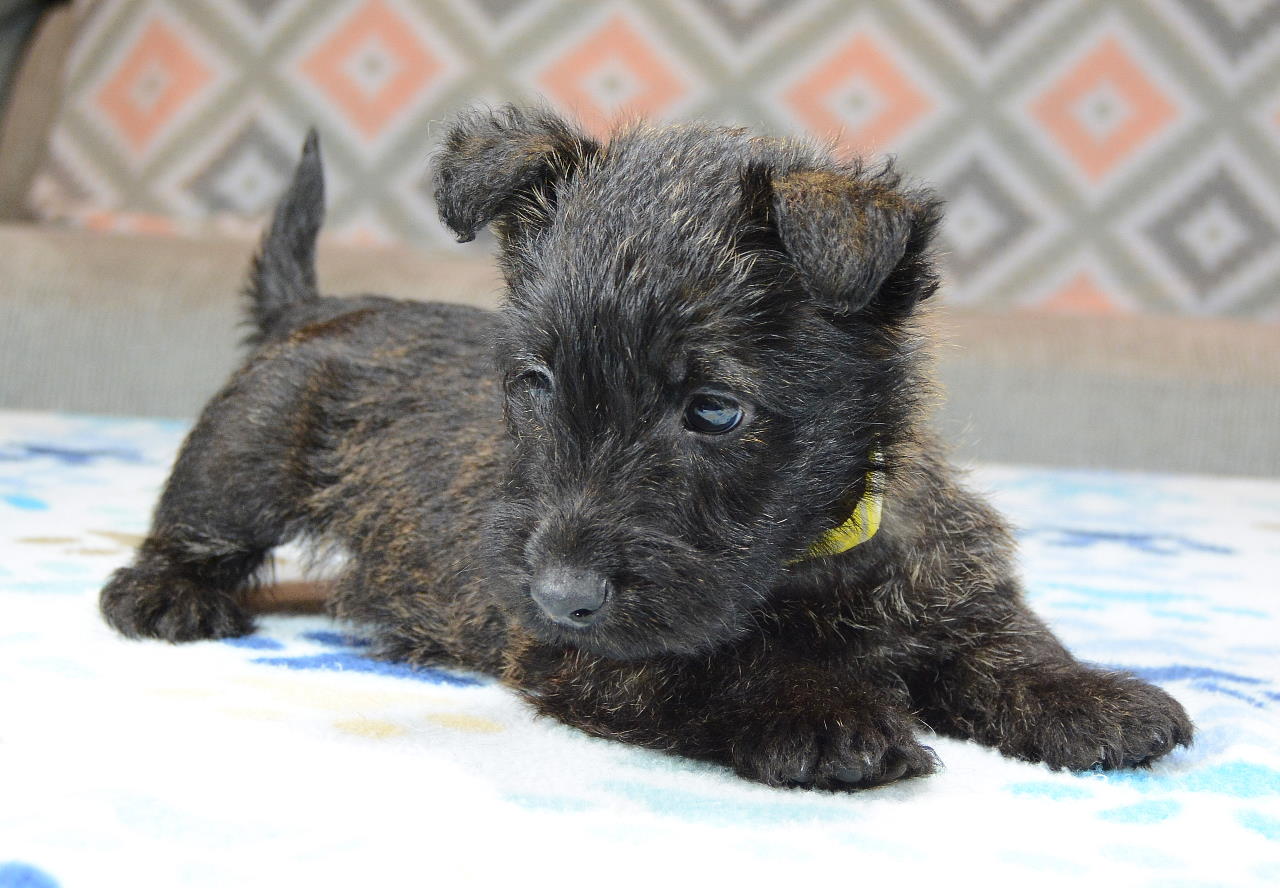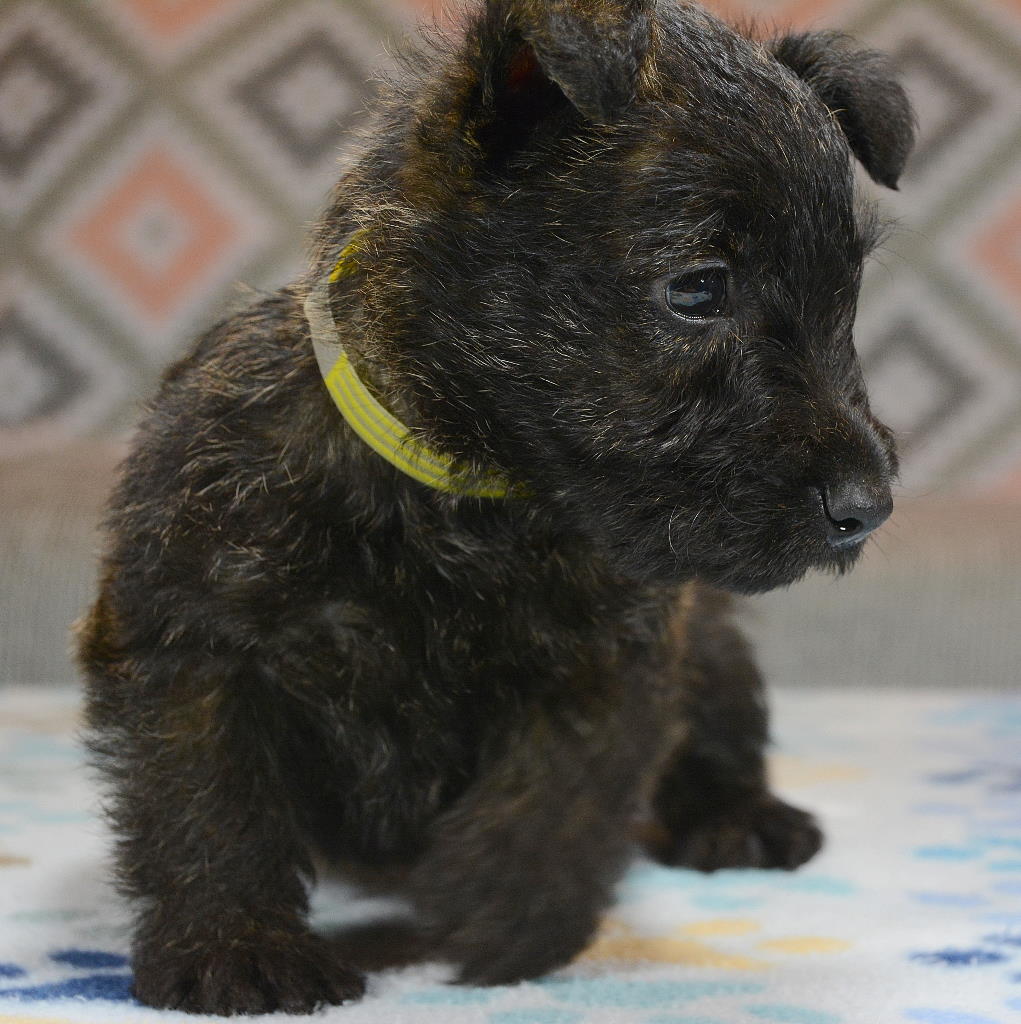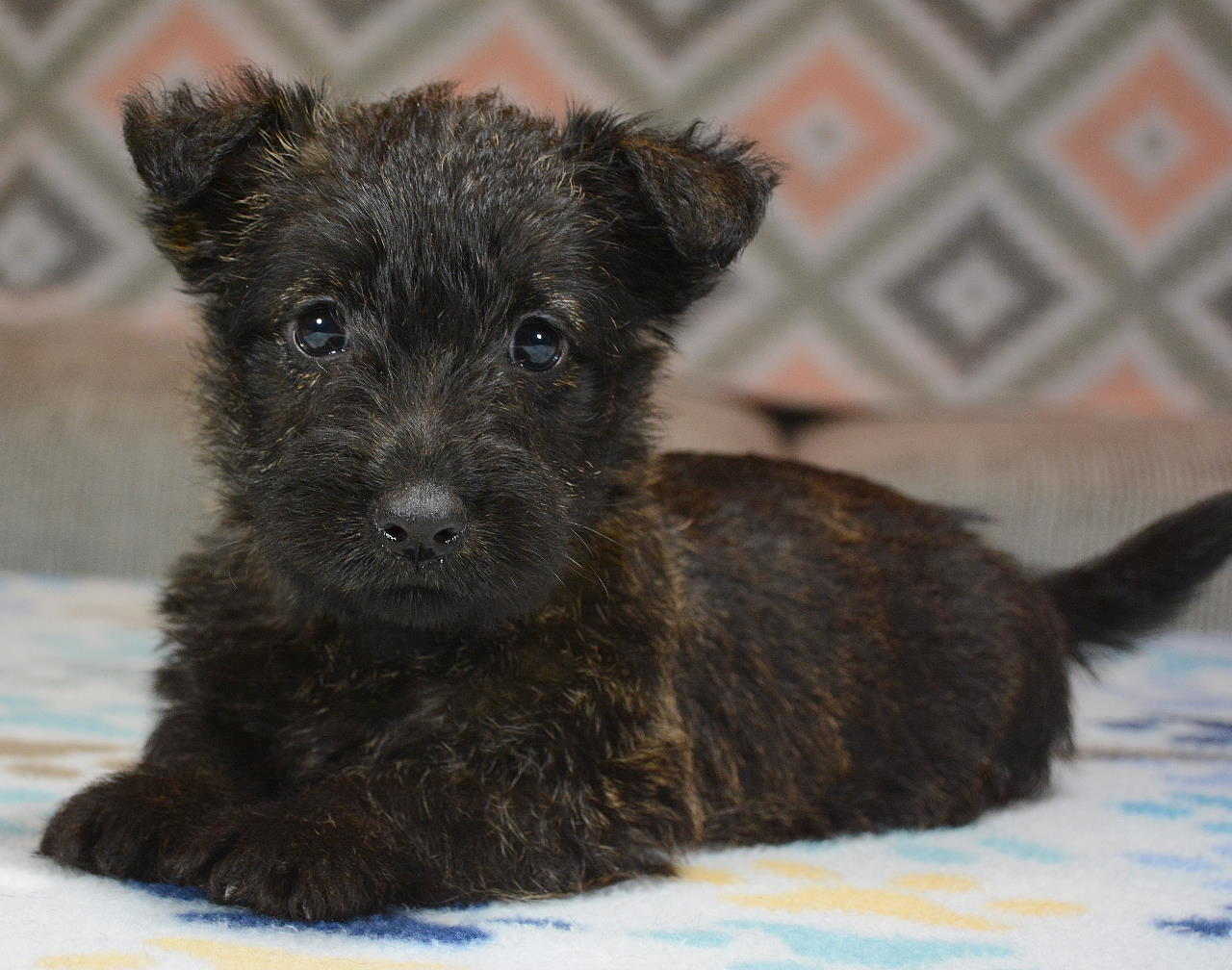 Please check us out on Facebook for some BONUS pictures of this litter.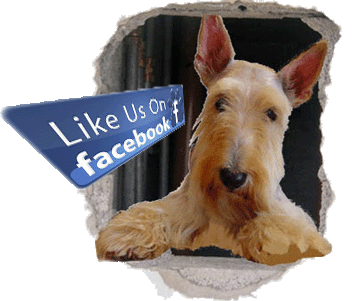 THE END
7-23-2021
On June 23rd 2021, My newest girl Vina, along with Silverado, had a beautiful litter of 7.
4 girls and 3 boys.
1 black girl, 1 black-brindle girl, 1 brindle girl and 1 wheaten girl, the boys are 2 black-brindles and a wheaten.
This is Vina's first litter.
Mama Vina is Black.
Daddy Silverado is Silver-Brindle.
I am placing these pups to folks on my waiting list.
If you would like to be added to my waiting list (no obligation) Please Click HERE
Prices, terms, email address and phone number are located here.
These pups will be ready to go home on Saturday, August 28th, 2021
This litter is almost weaned, they will go for 1st vet check and shots next week.
Here are their 1st pictures, they are not quite 5 weeks old here.
Please come back in about 2 weeks for a HUGE picture update.
All 4
4 girls on the left 3 boys on the right
These guys did not want to stay still, especially the girls.
The boys
Not quite sure about stuff yet.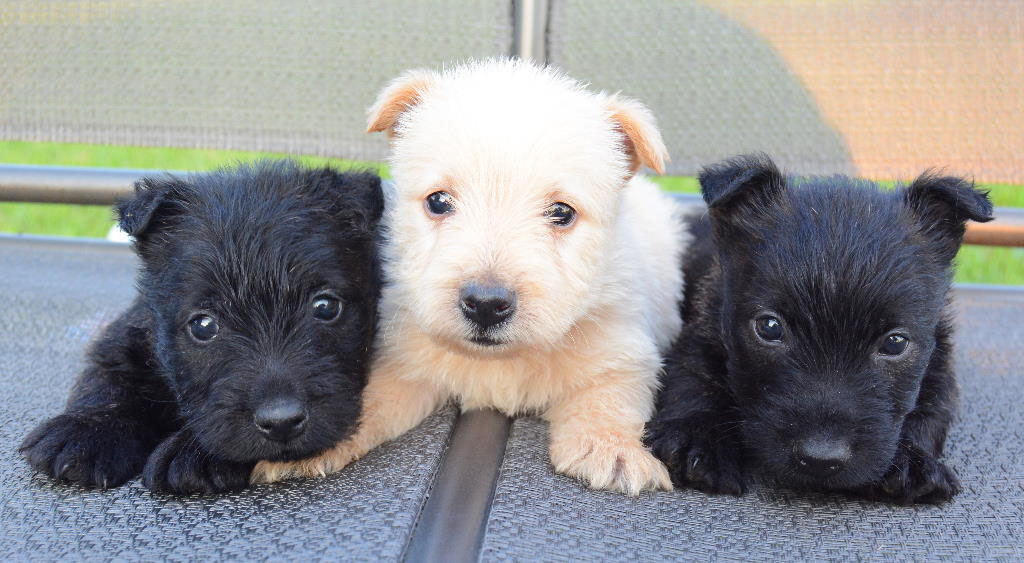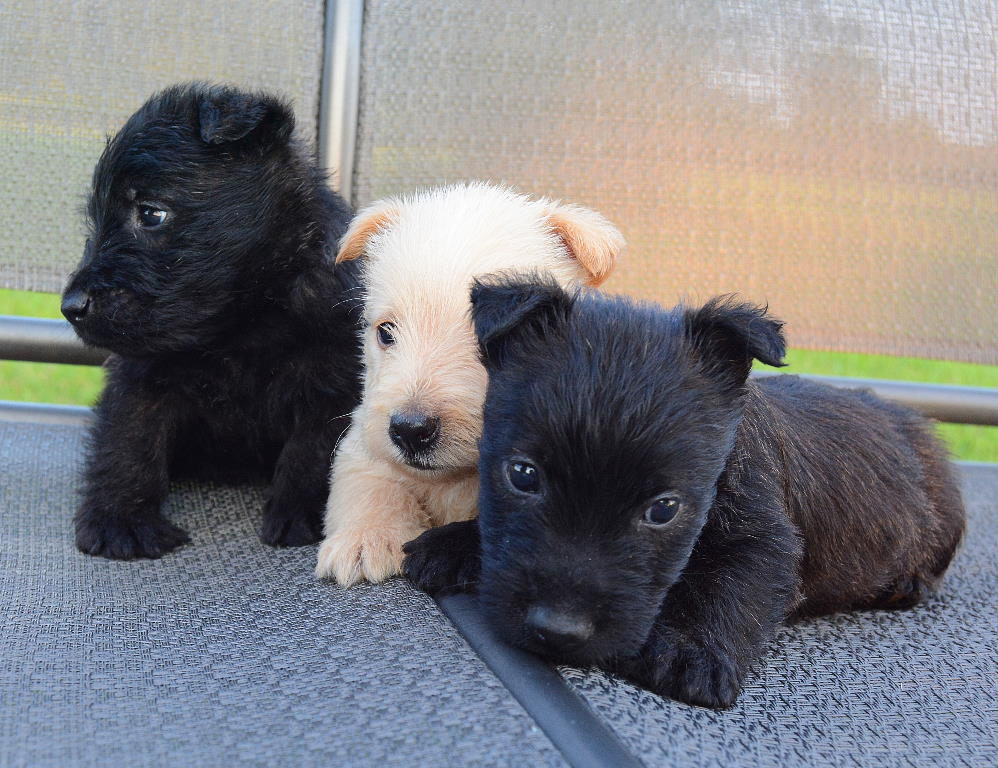 The Girls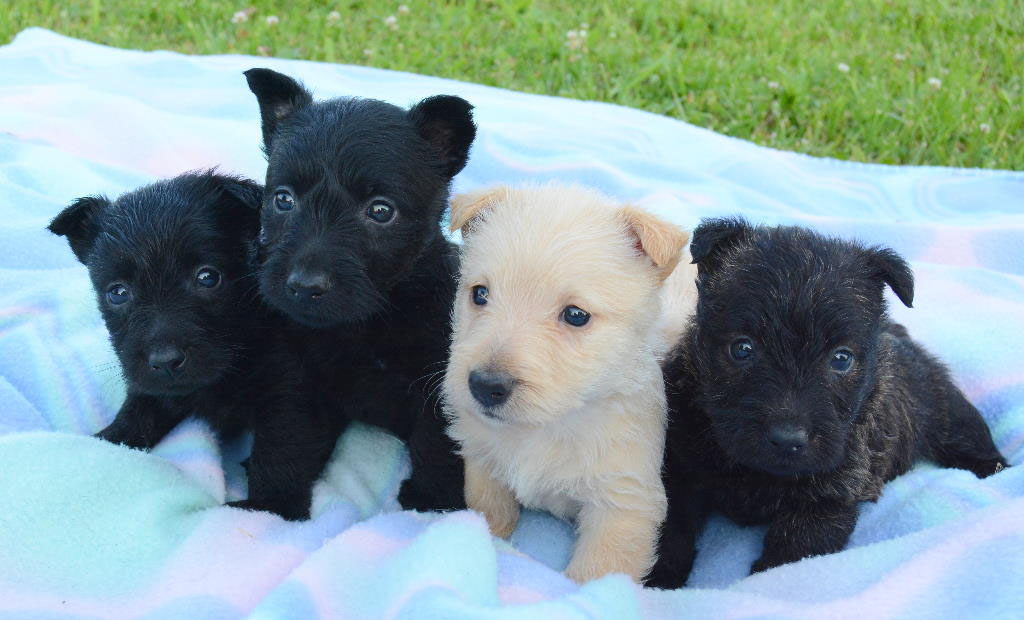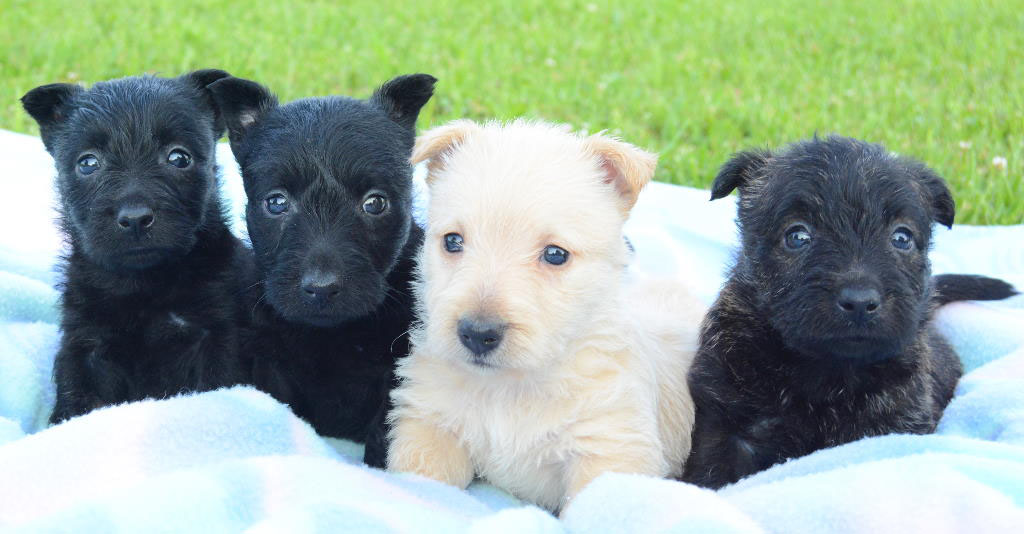 Just the wheaty girl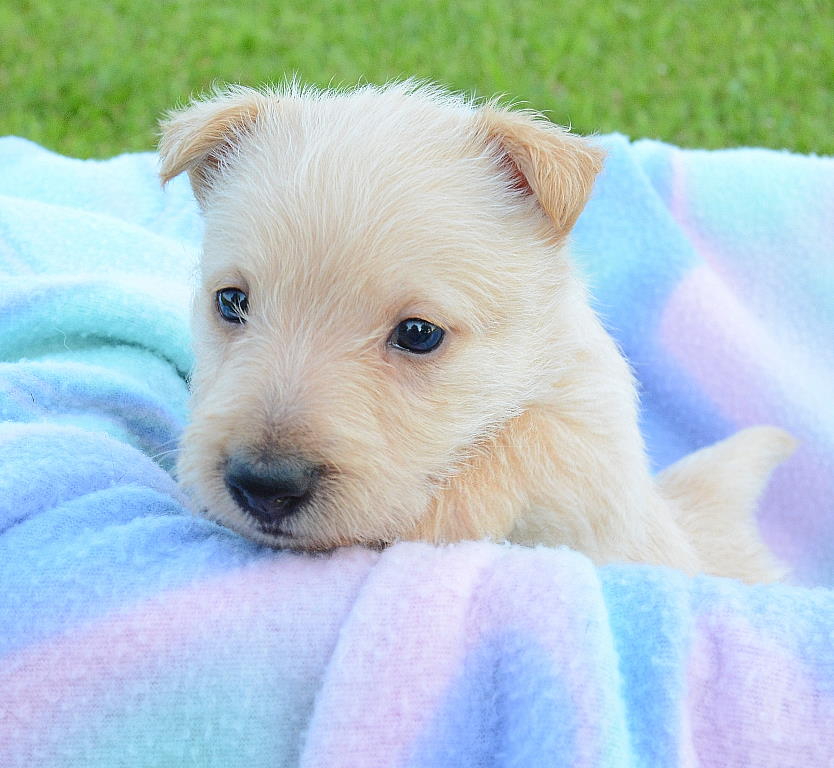 Please come back in about 2 weeks for a HUGE picture update.