Dandi and Tucker's June 30th 2017 litter
Newest pictures are at the top of the page, the further down you look, the younger the pups.
--------------------------------------------------------------
09-26-2017
This litter has now gone home. Here are the final pictures.
First I will introduce each puppy by name and let you know where he or she will go to live,
Below that you will find a couple of group pictures and some blooper shots.
Enjoy!
The Ladds
Boy #1
His new name is Flynn.
He went to go live in Elyria, Ohio with Karen and family.
Boy #2
Meet Tyrion.
Tyrion will travel to live with Lawrence in Wadsworth, Ohio.
Boy #3
Say hello to Basil.
He is going to Alexandria, Virginia to live with Pat and Roy.
Boy #4
Silver is his new name.
Silver will stay right here with us in Greenville, Ohio, watch out ladies!
The Wee Lass's
Girl #1
Meet Bella
She went to Parma, Ohio to live with Heather and family.
Girl #2
Brandy is her new name.
Brandy traveled to Brewster, Massachusetts to live with Don.
Girl #3
Meet Mairi
She went to live with Teresa in Elsie, Michigan
Dandi's June 30th 2017 litter of 7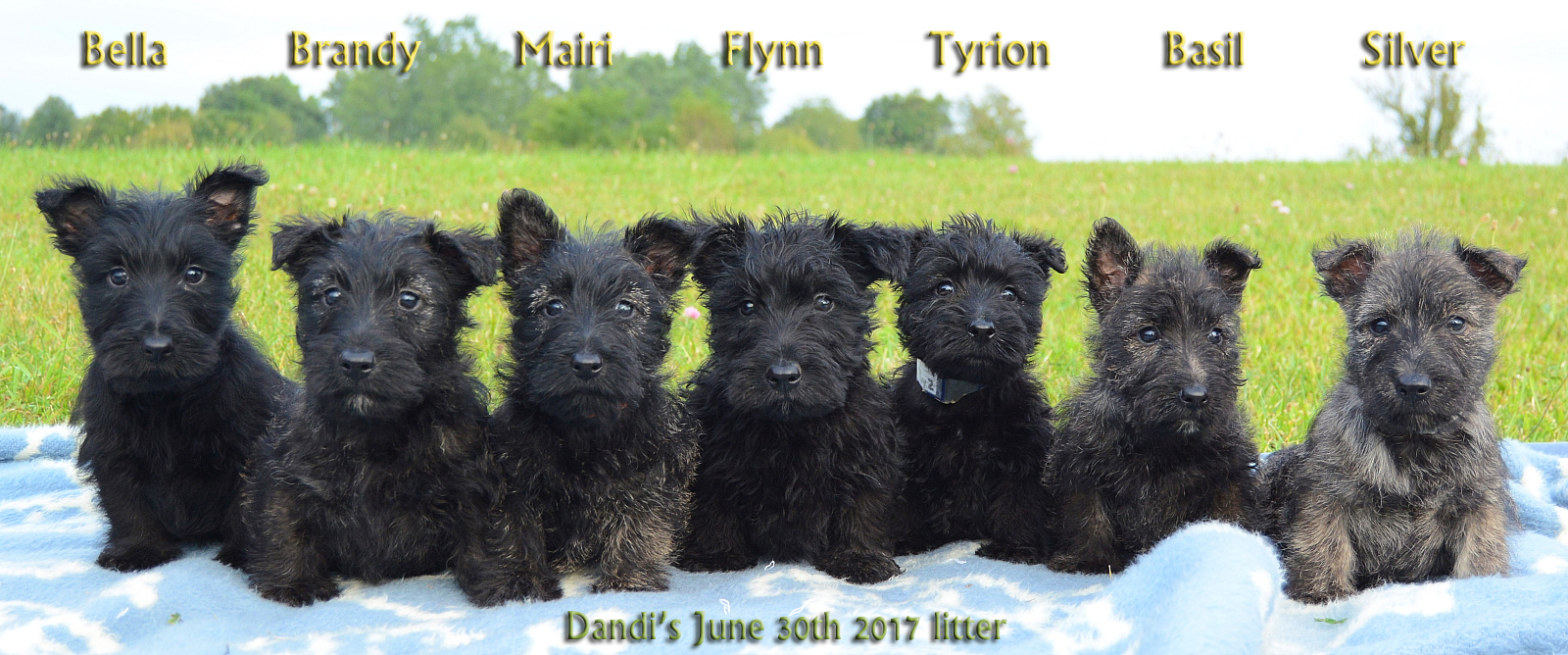 Same picture without the text
A couple more pics that weren't quite good enough.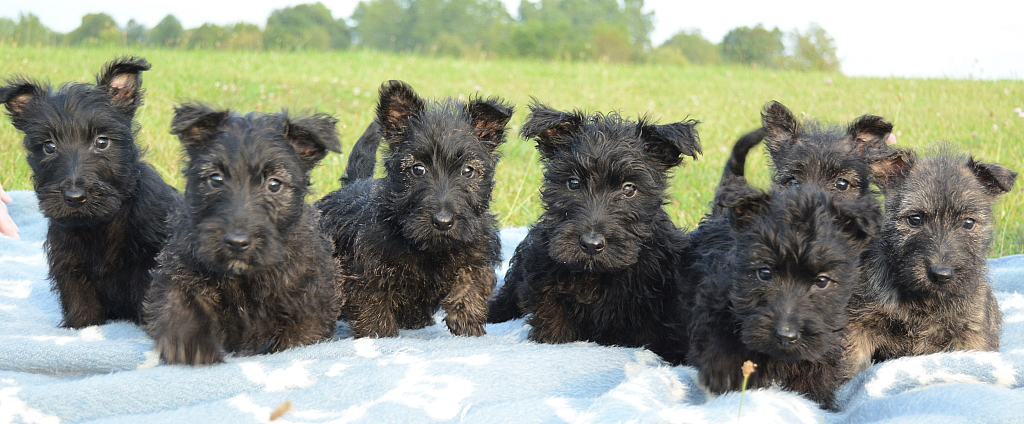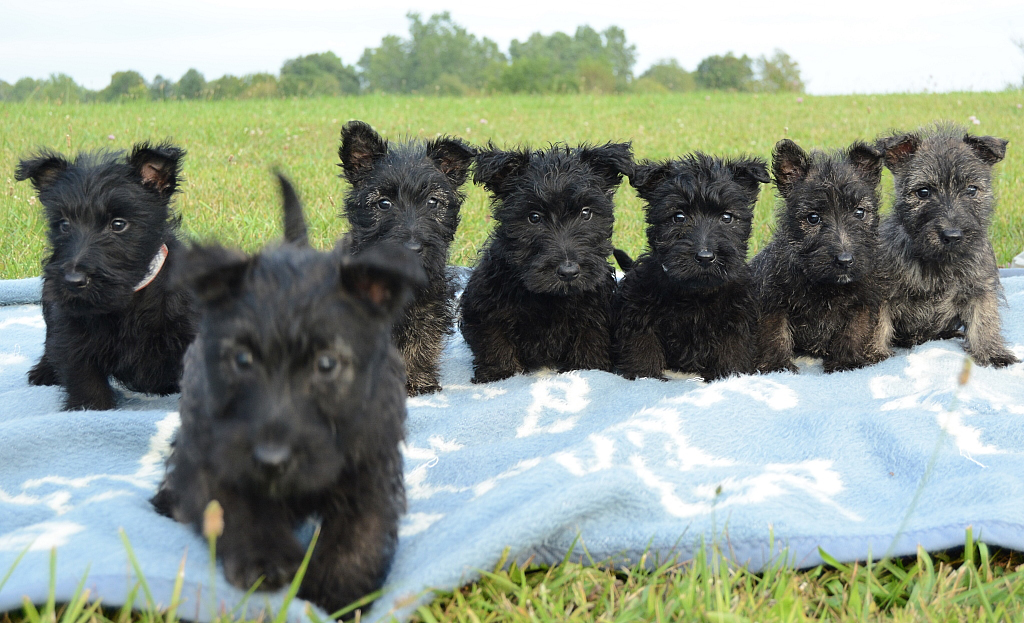 Thank you everyone!
The End.
08-14-2017
On June 30th Dandi and Prairie Skys Tucker, had a beautiful litter of 7.
In this litter we have....
We have 4 black OR brindle boys, and 3 black OR brindle girls.
Please keep in mind, since Daddy is a silver brindle, even the blackest pups can one day show some brindle.
I am placing these pups to folks on my waiting list.
If you would like to be added to my waiting list (no obligation) Please Click HERE
Prices, terms, email address and phone number are located here.
These pups will be ready to go home on Saturday, September 2nd, 2017.
These guys are now fully weaned and are wearing ID collars.
Orange for girls and blue for boys.
The Girls
Girl #1 (Black)
I am calling her black but if you look hard enough you may find a brindle hair or three around her legs and feet.
She is inquisitive and friendly.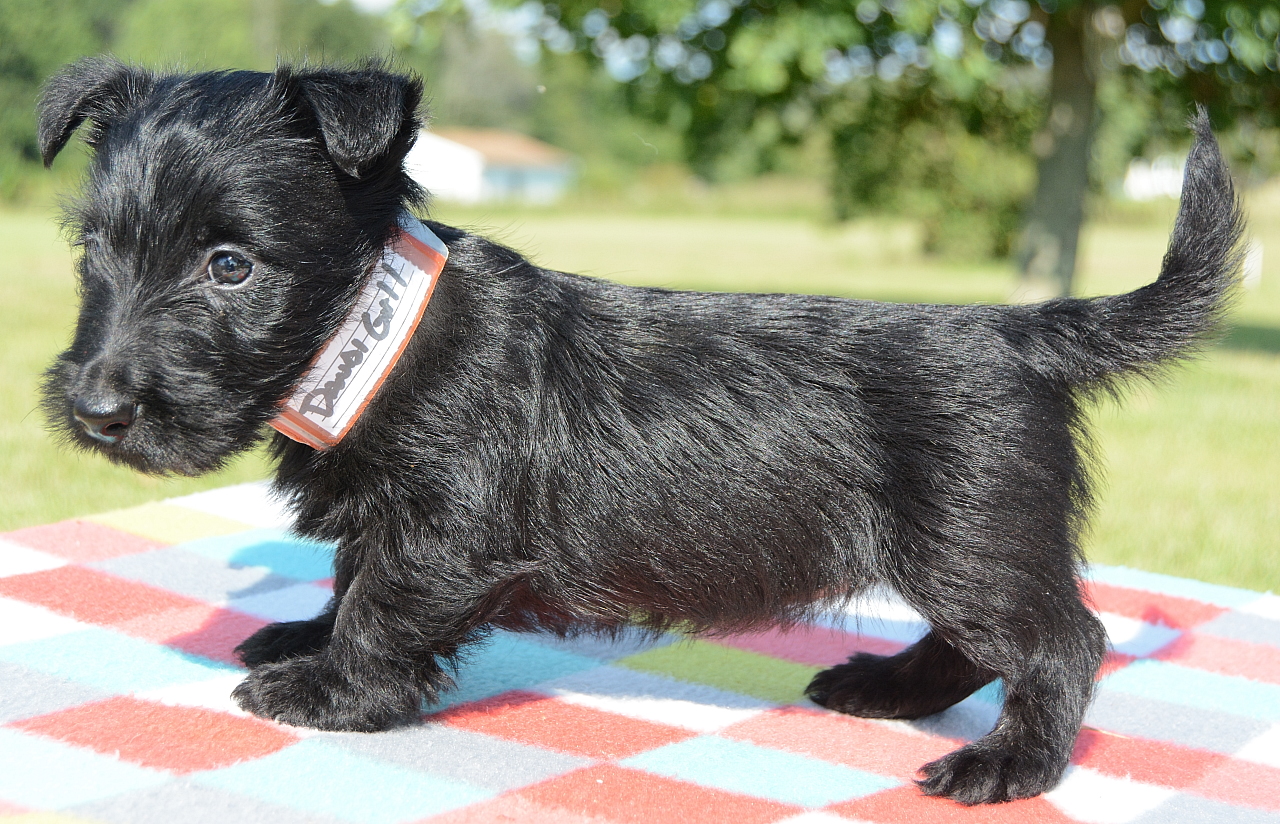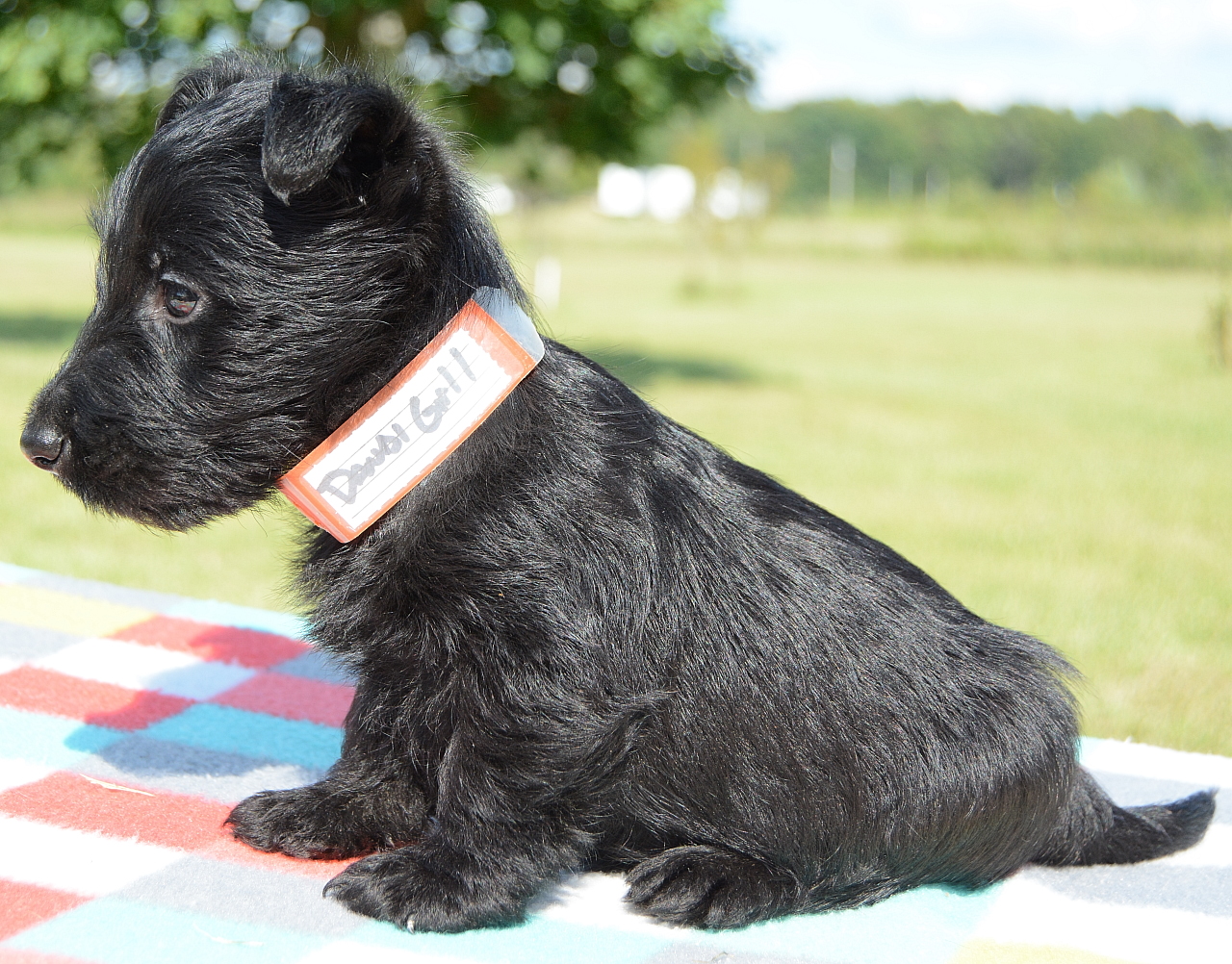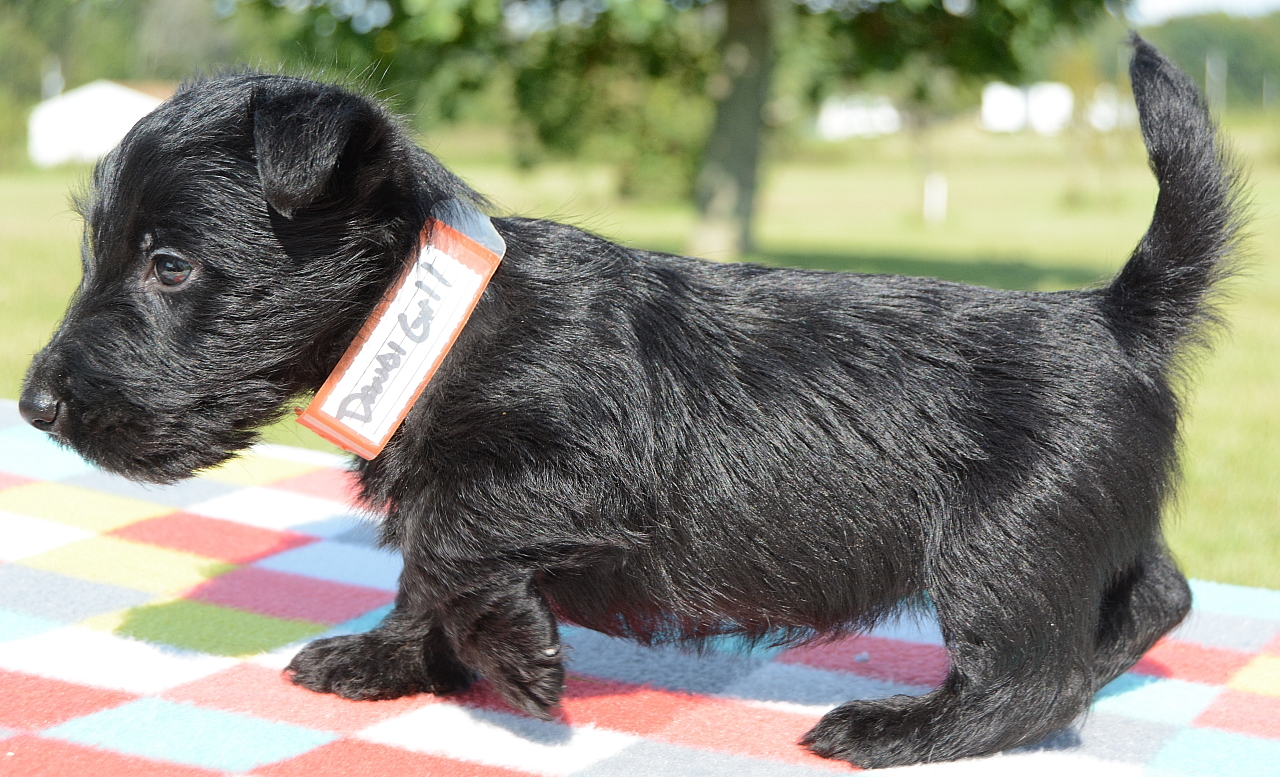 Girl #2 (Brindle)
She's the life of the party, she might be the alpha pup of this litter.
Playful and happy and loaded with scottitude!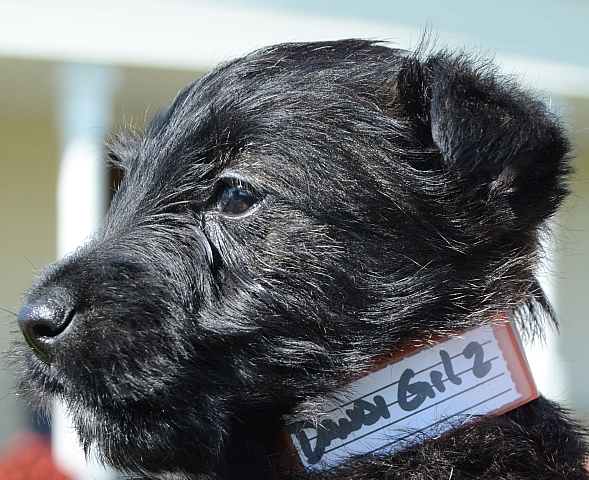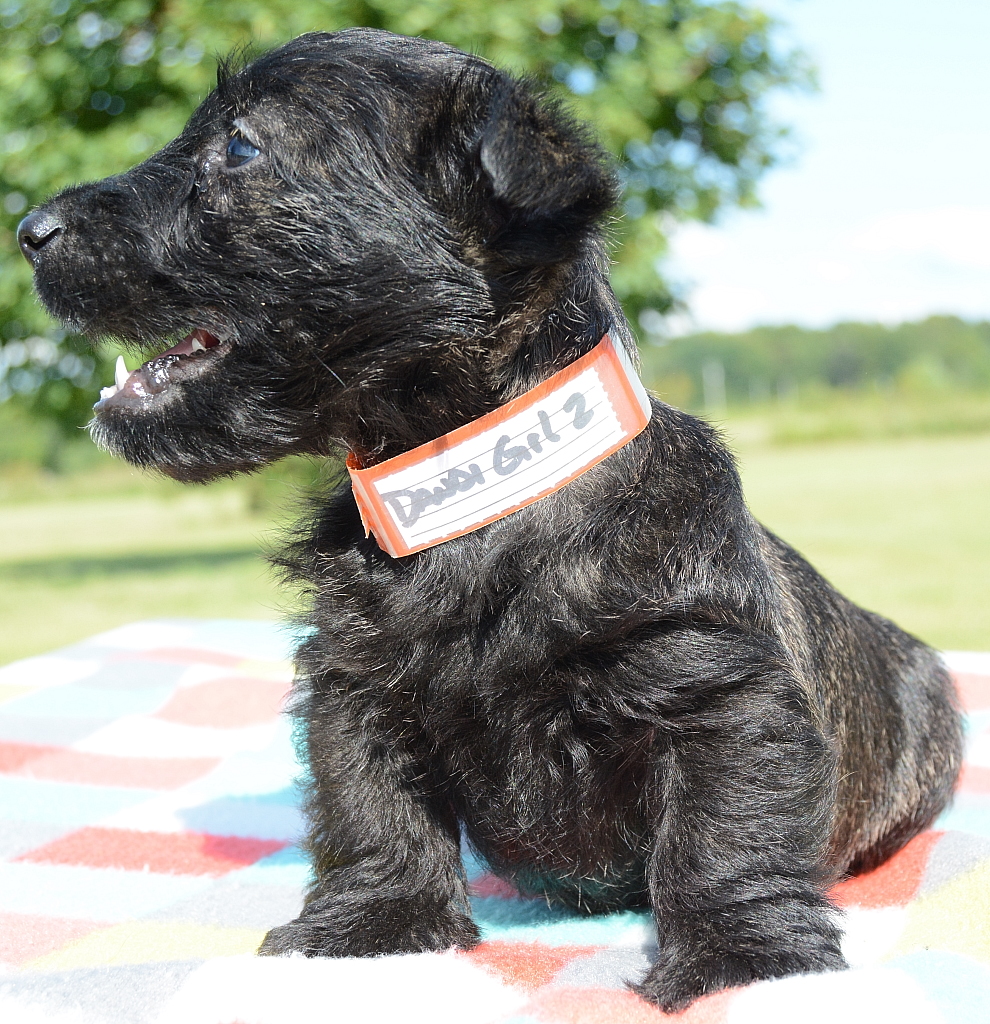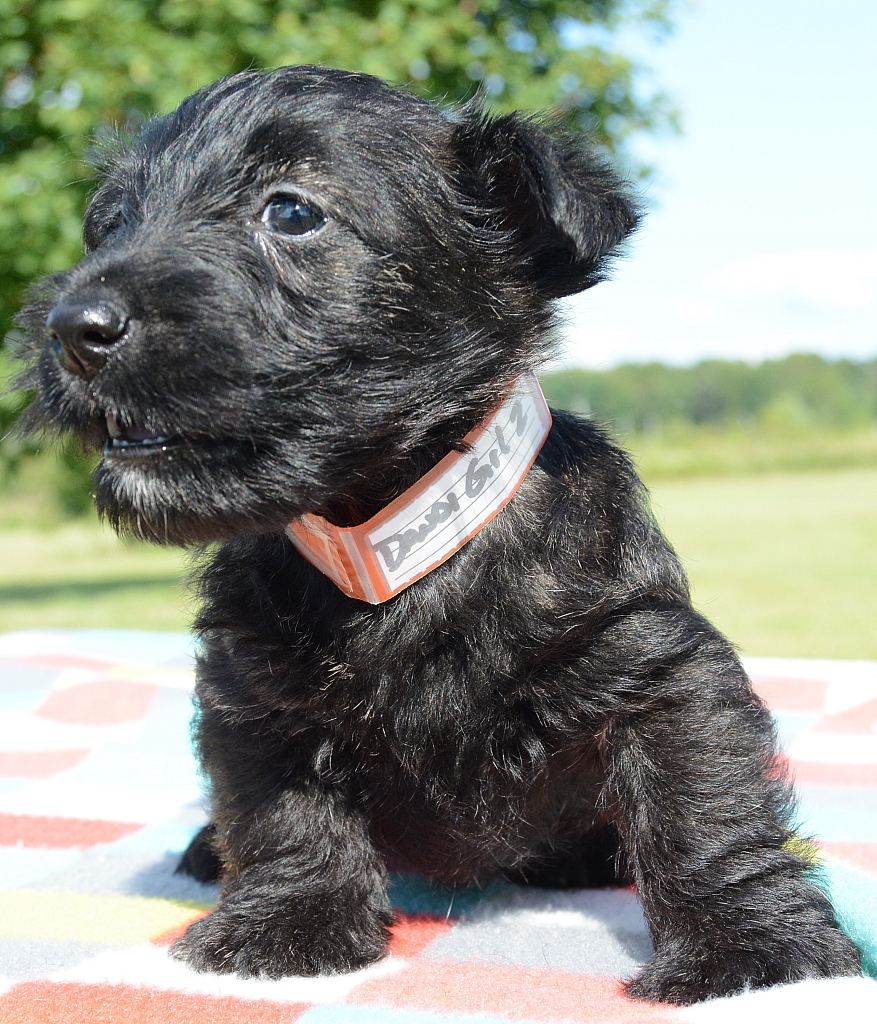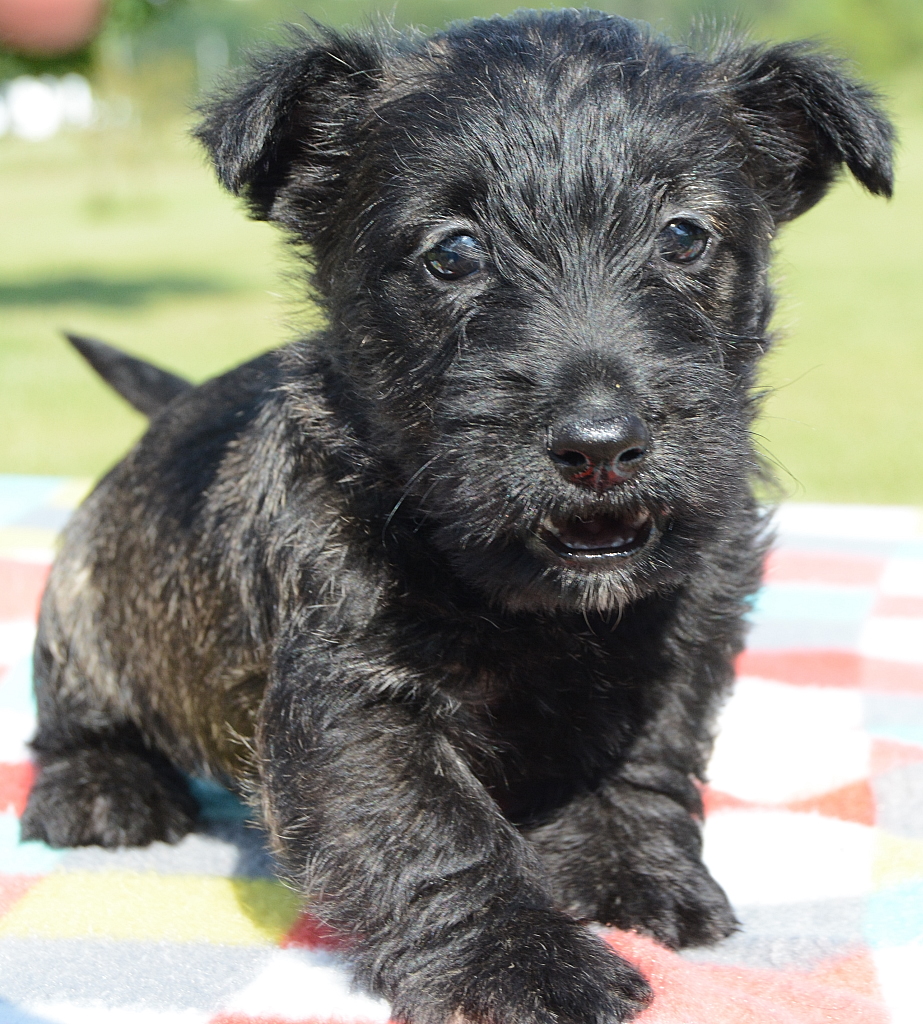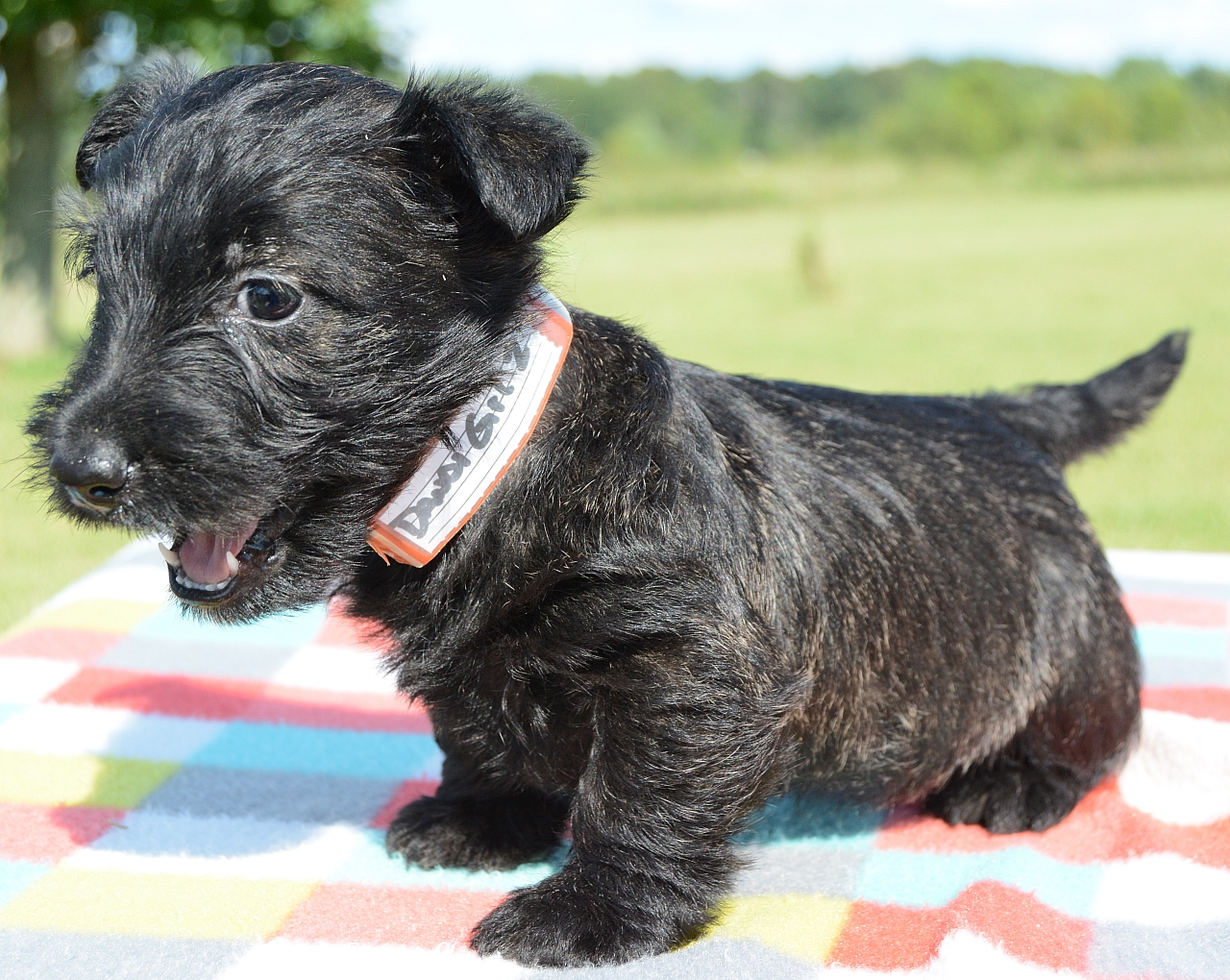 Girl #3 (Brindle)
She's a real lover. She loves to be where the people are.
I had a hard time shooting her pictures because she preferred to be in my lap.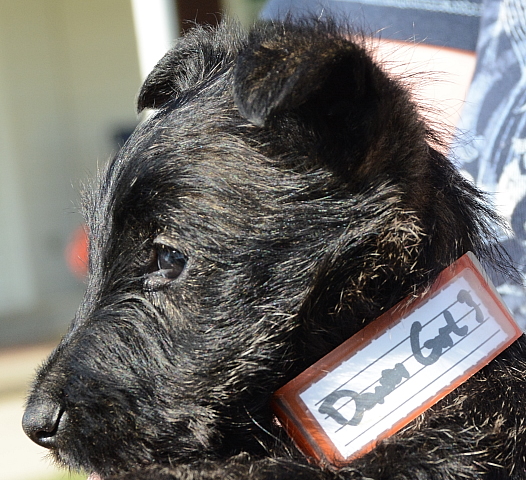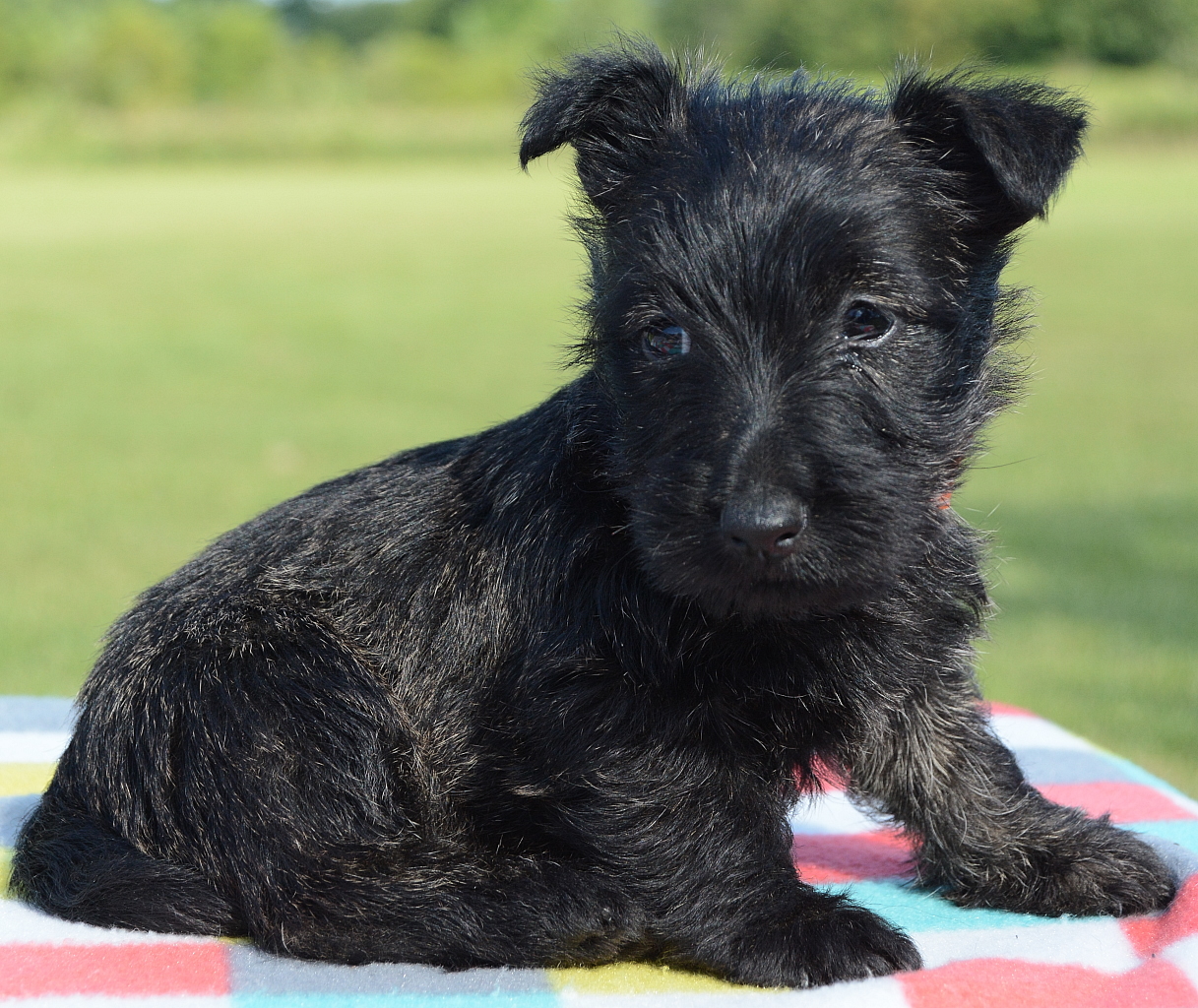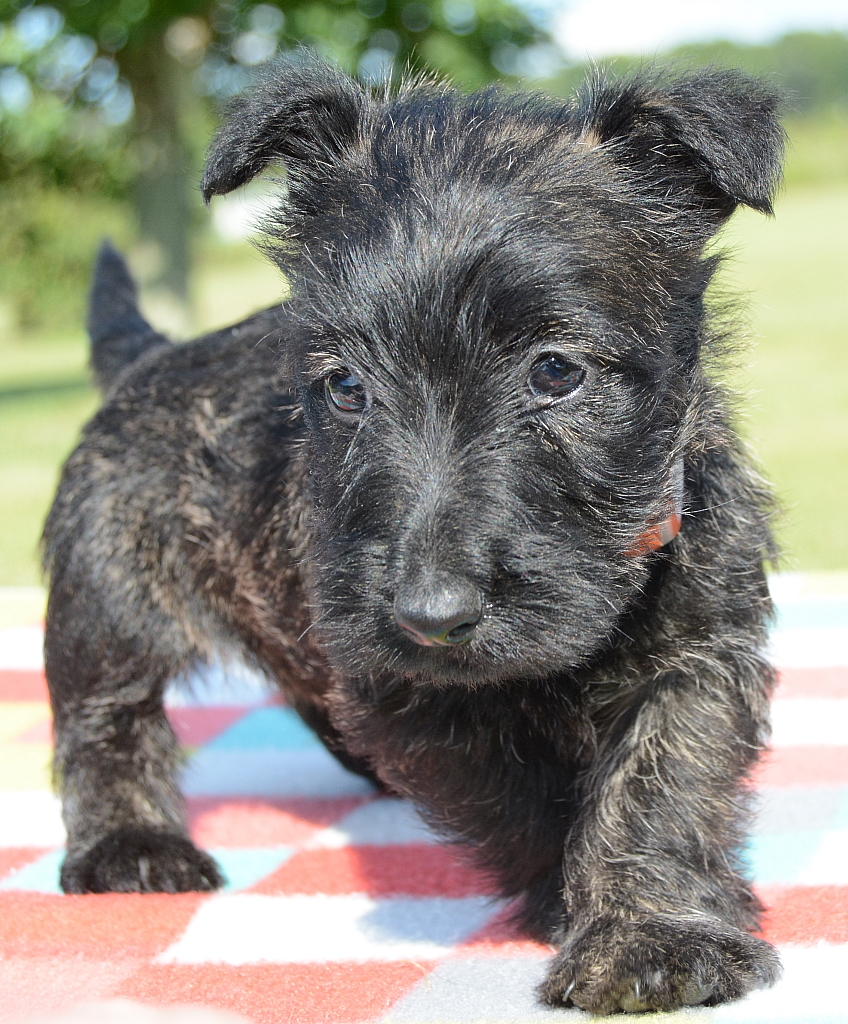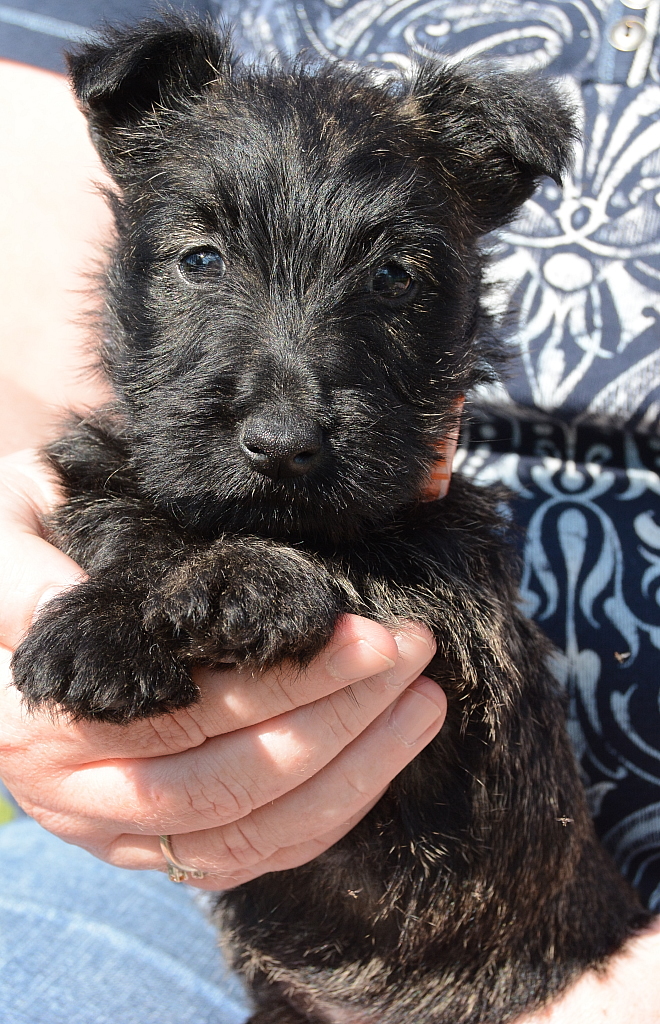 The Boys
Boy #1 (Black)
He's a very happy boy, he likes to play and he likes to explore.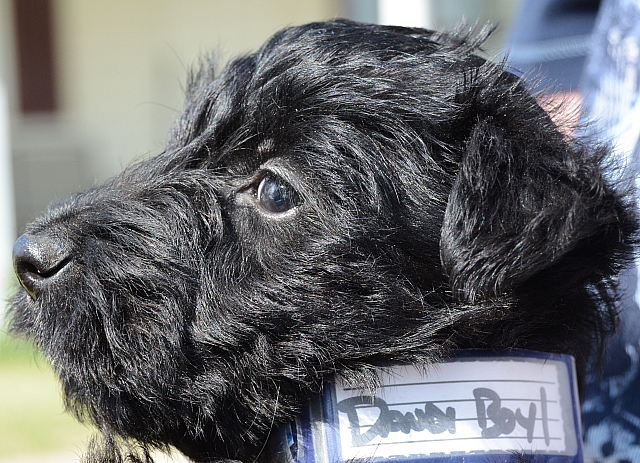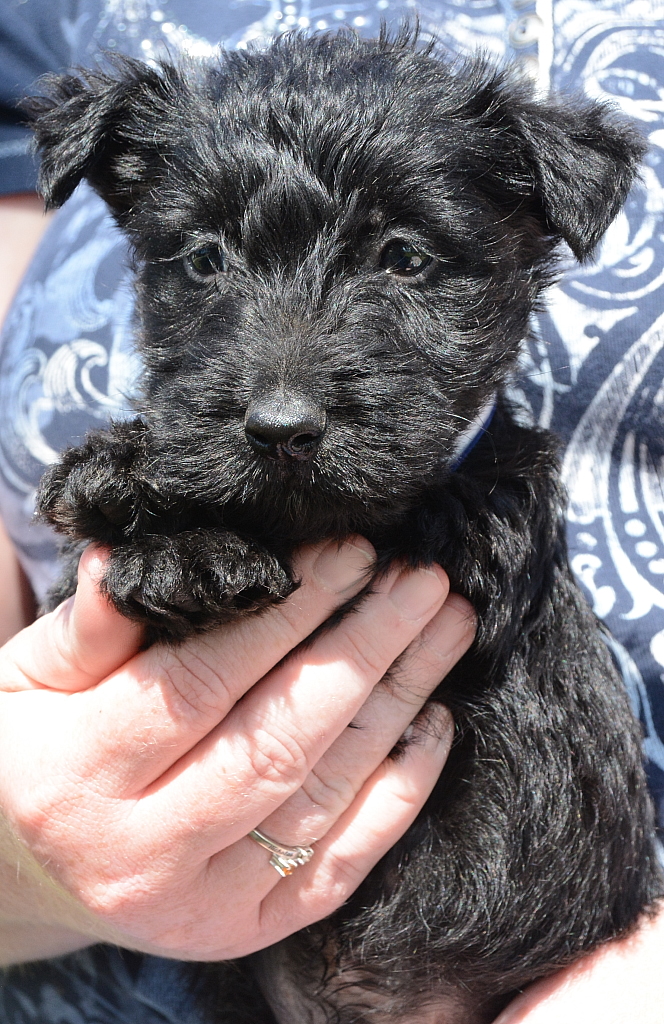 Boy #2 (Black-brindle)
He is the runt of the litter. He is very friendly and really likes to be held.
He is about a pound lighter than any of his siblings.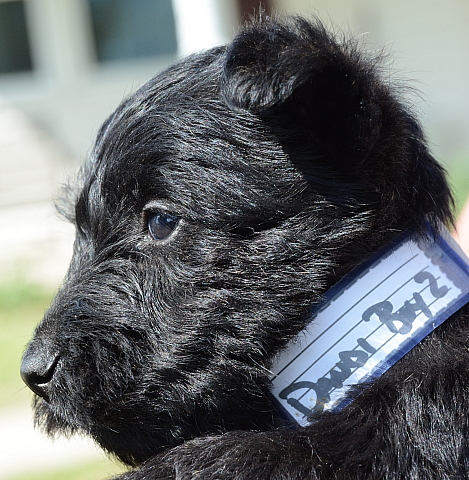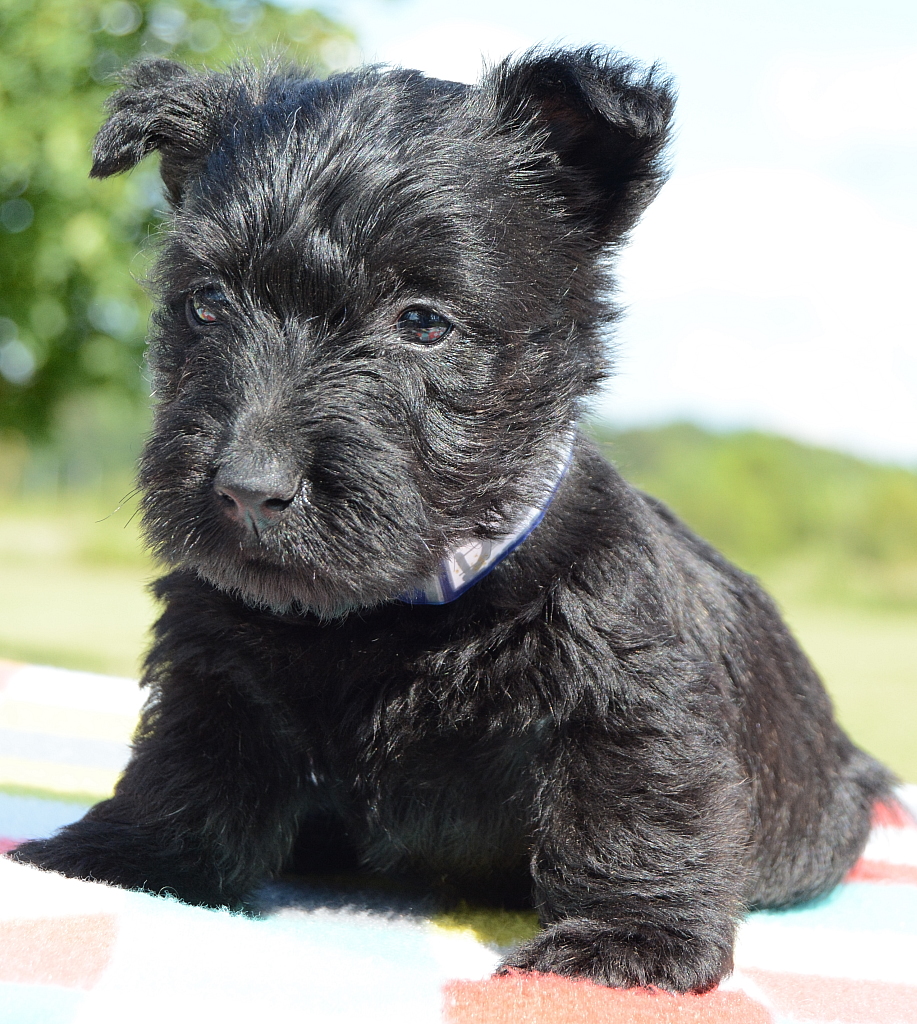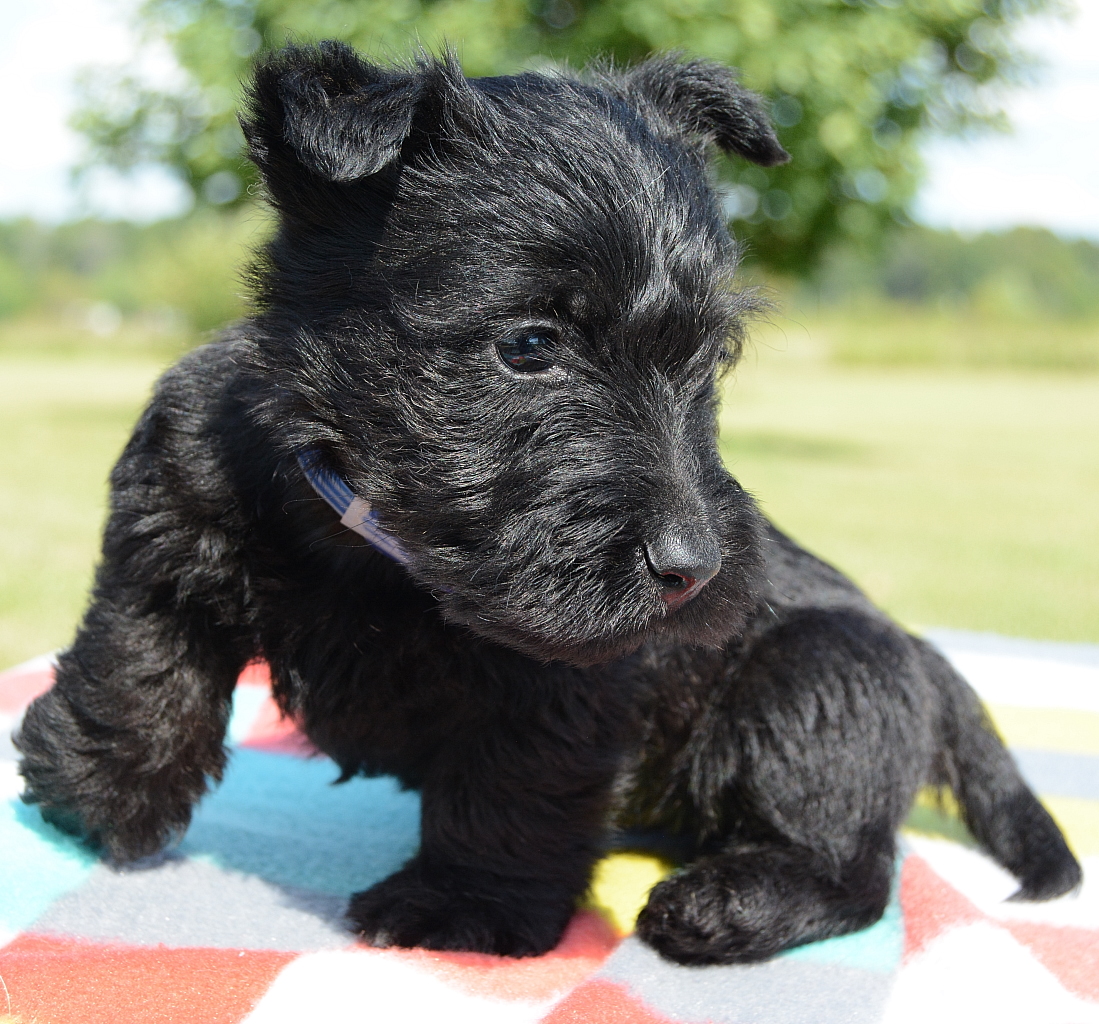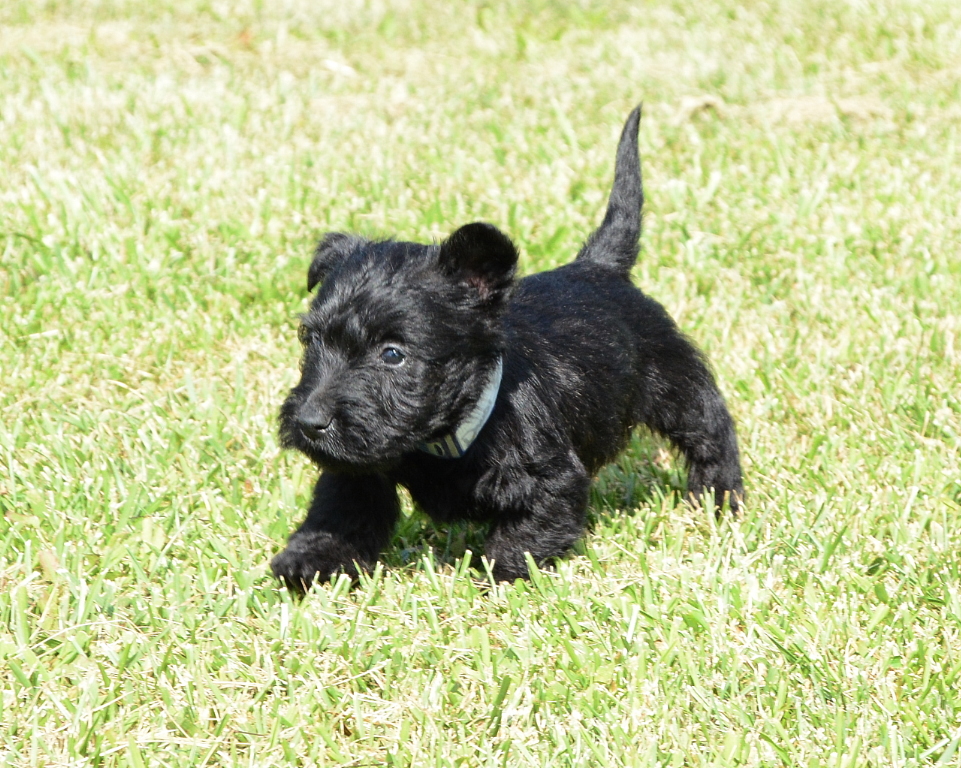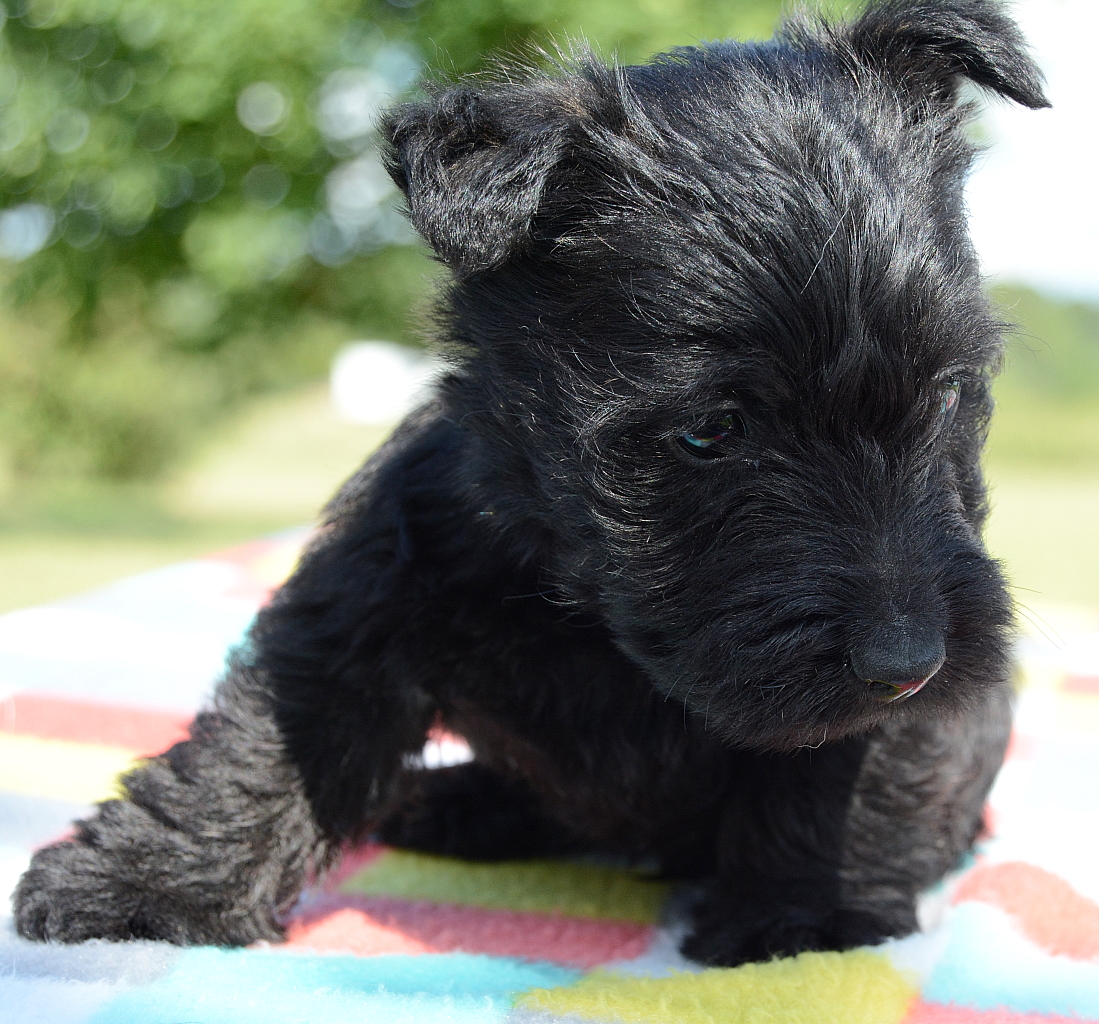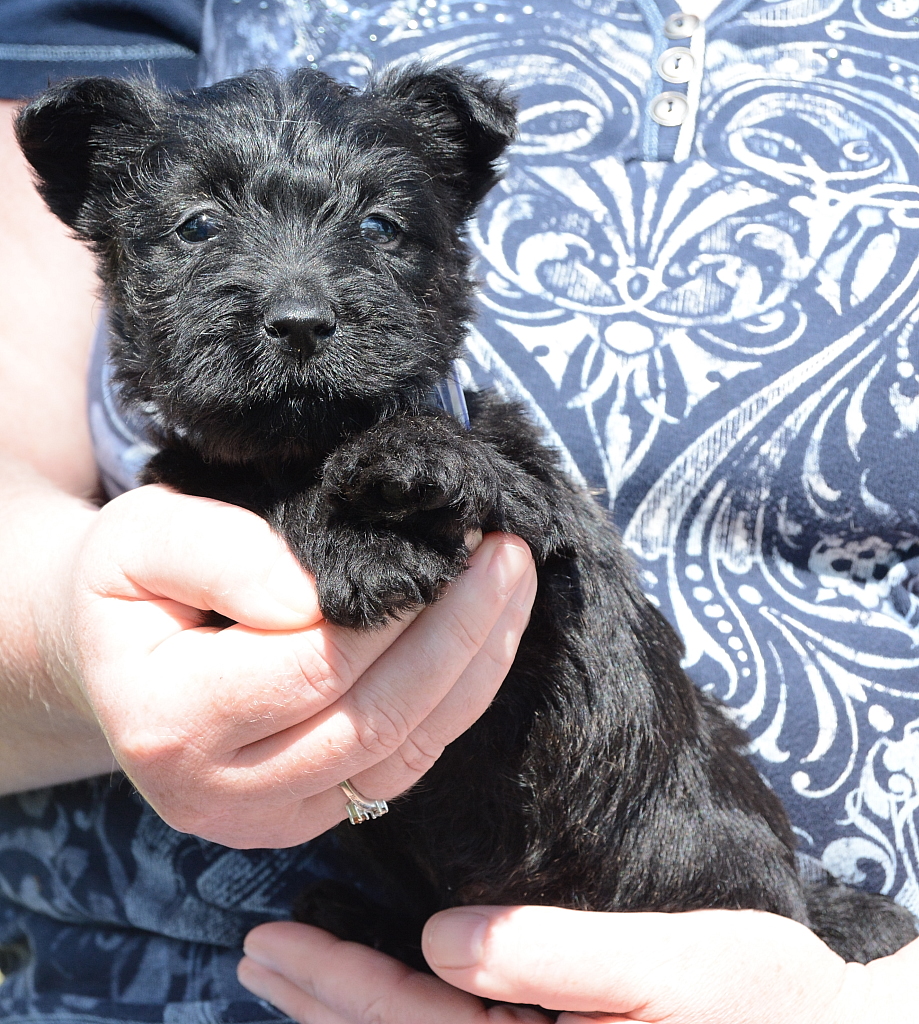 Boy #3 (Brindle/ Silver-Brindle)
A very jolly little guy, nothing shy about him.
Outgoing and playful.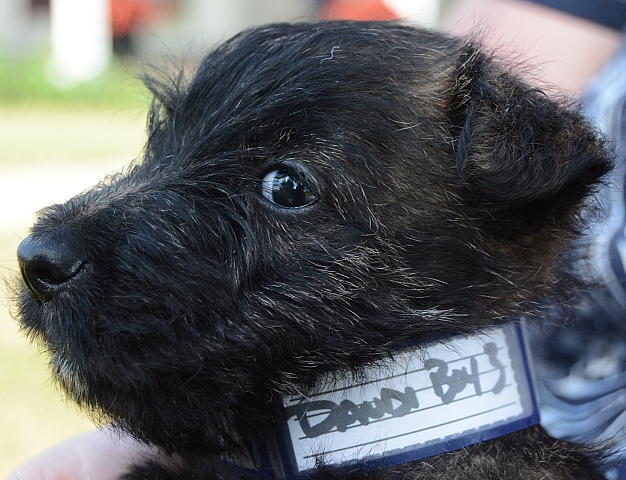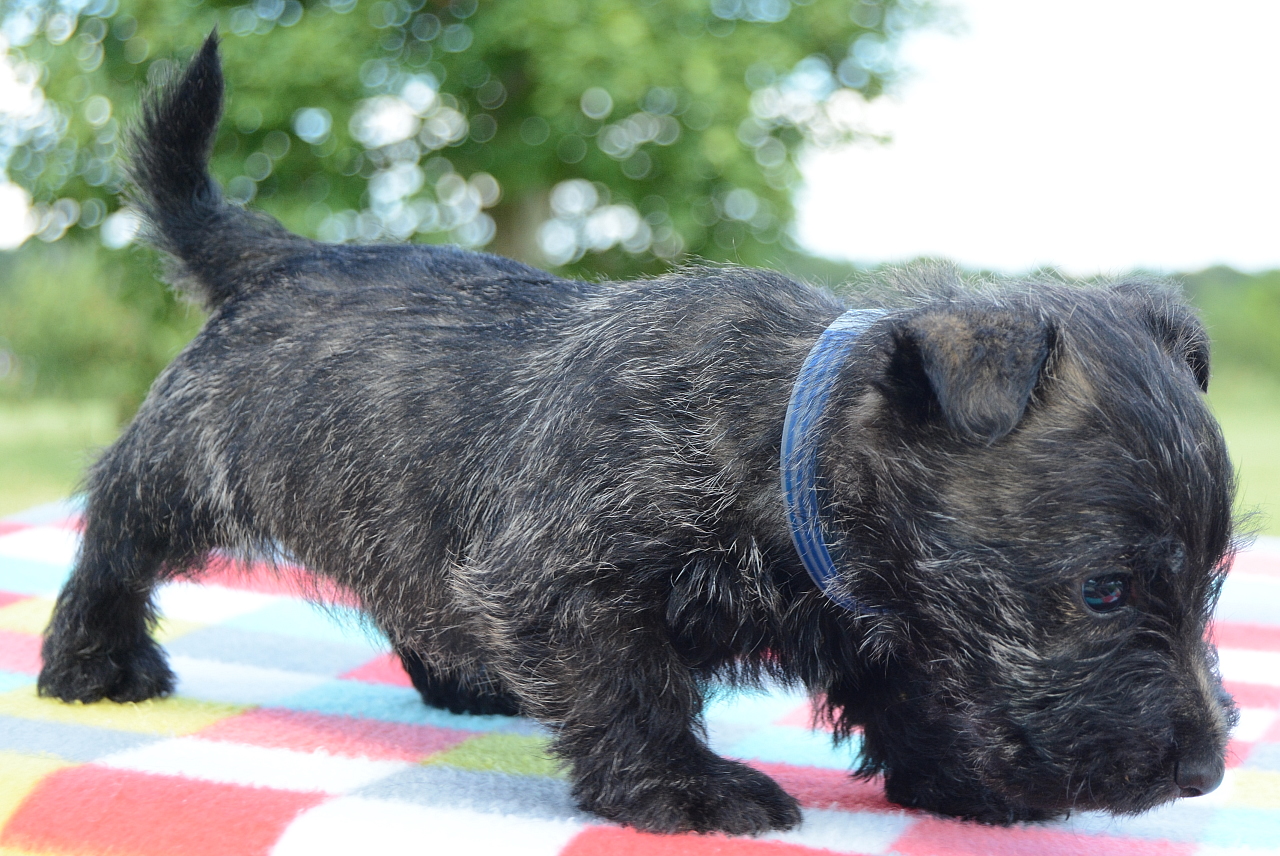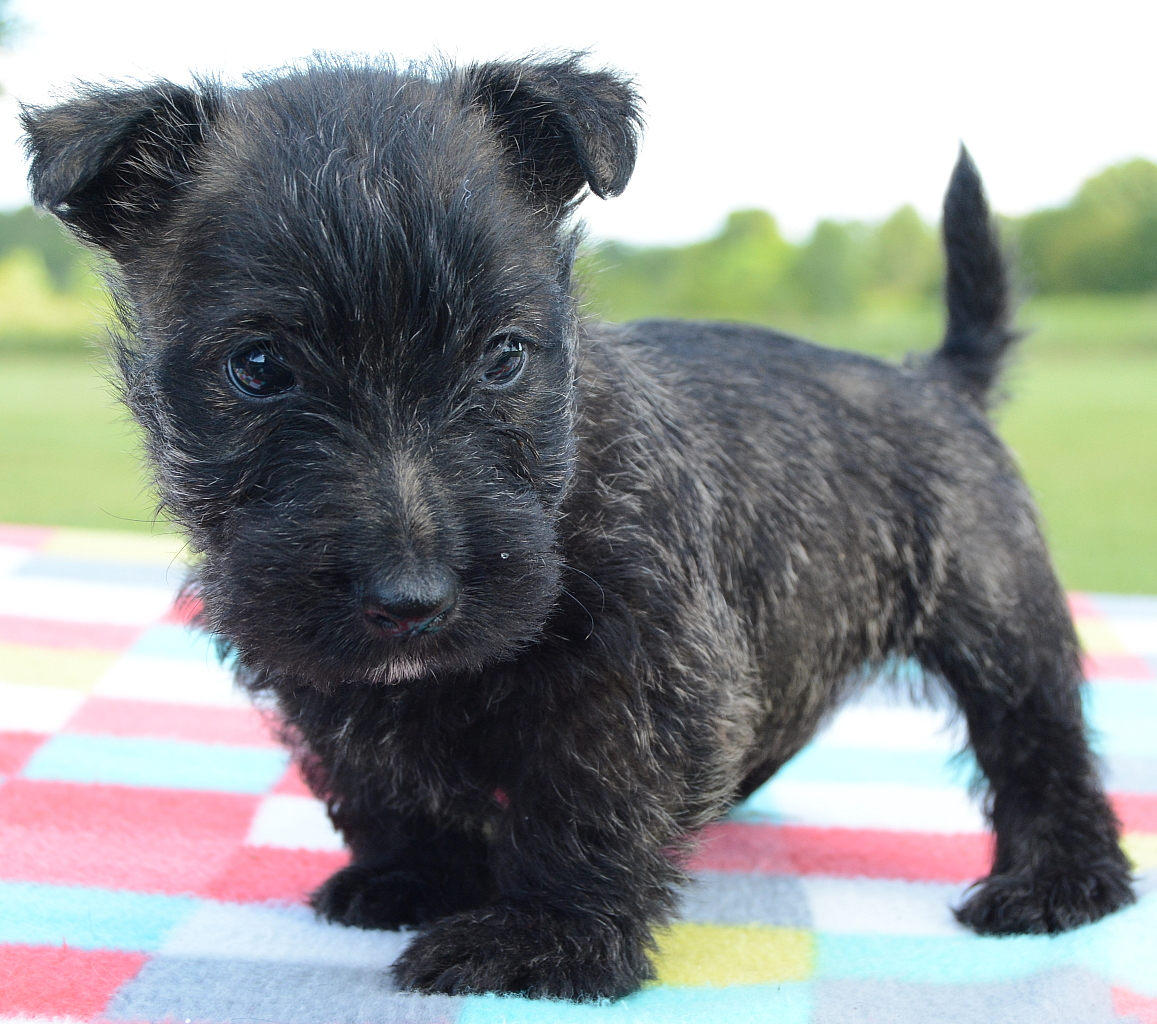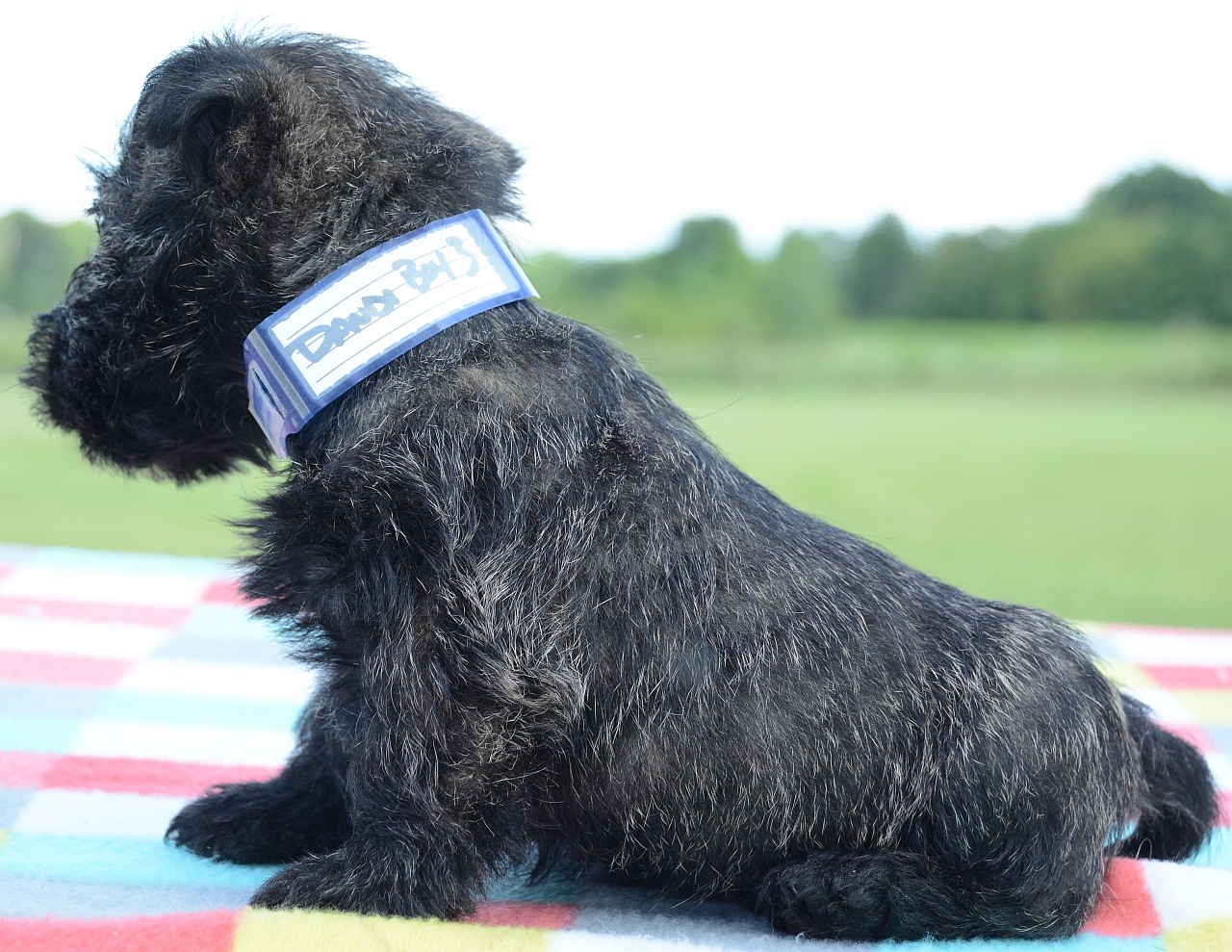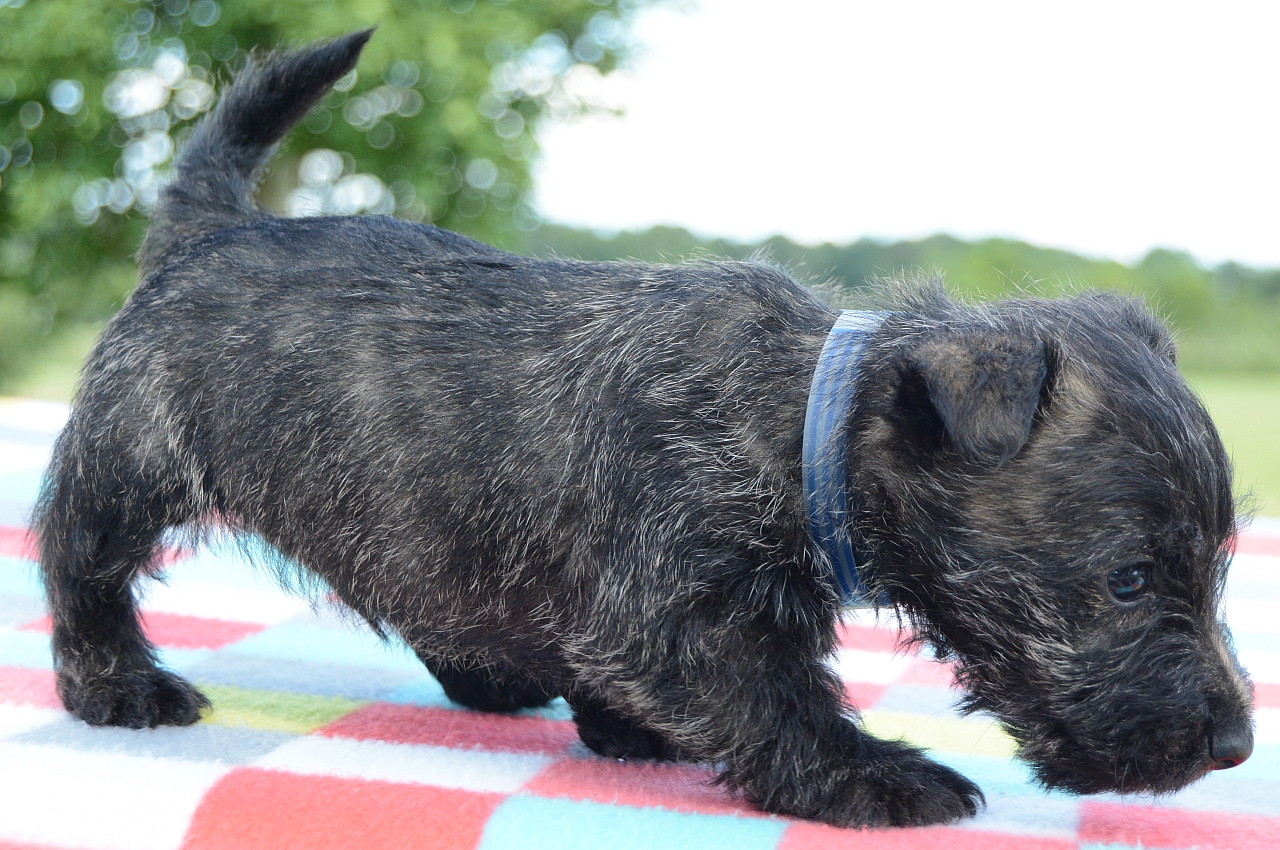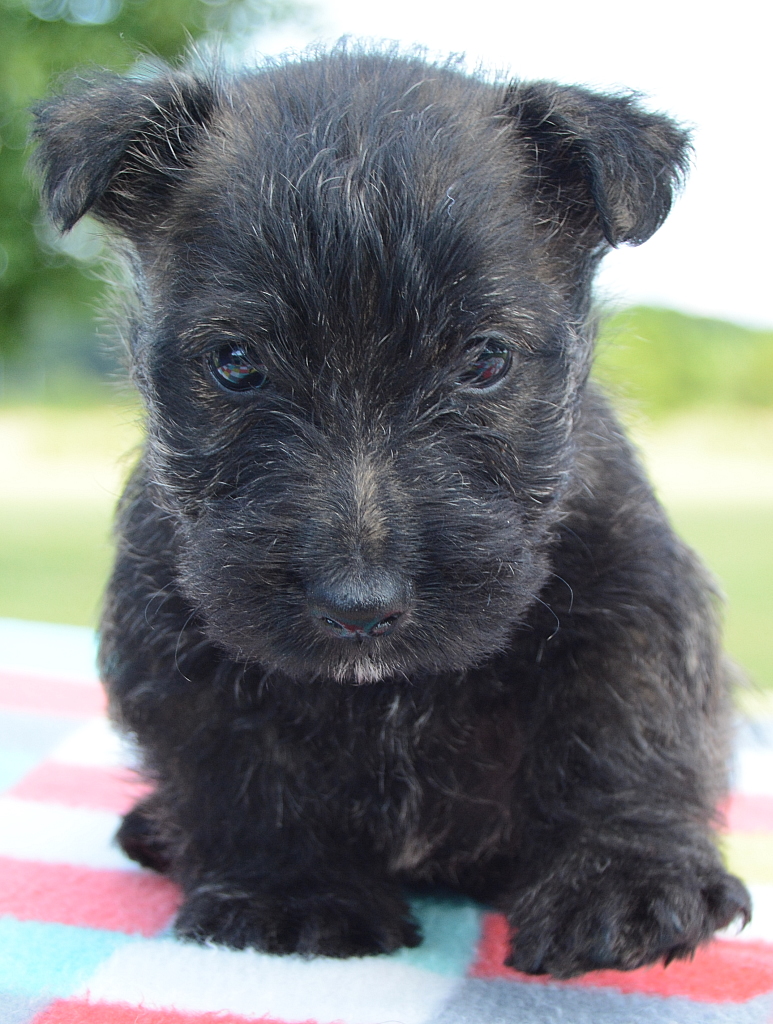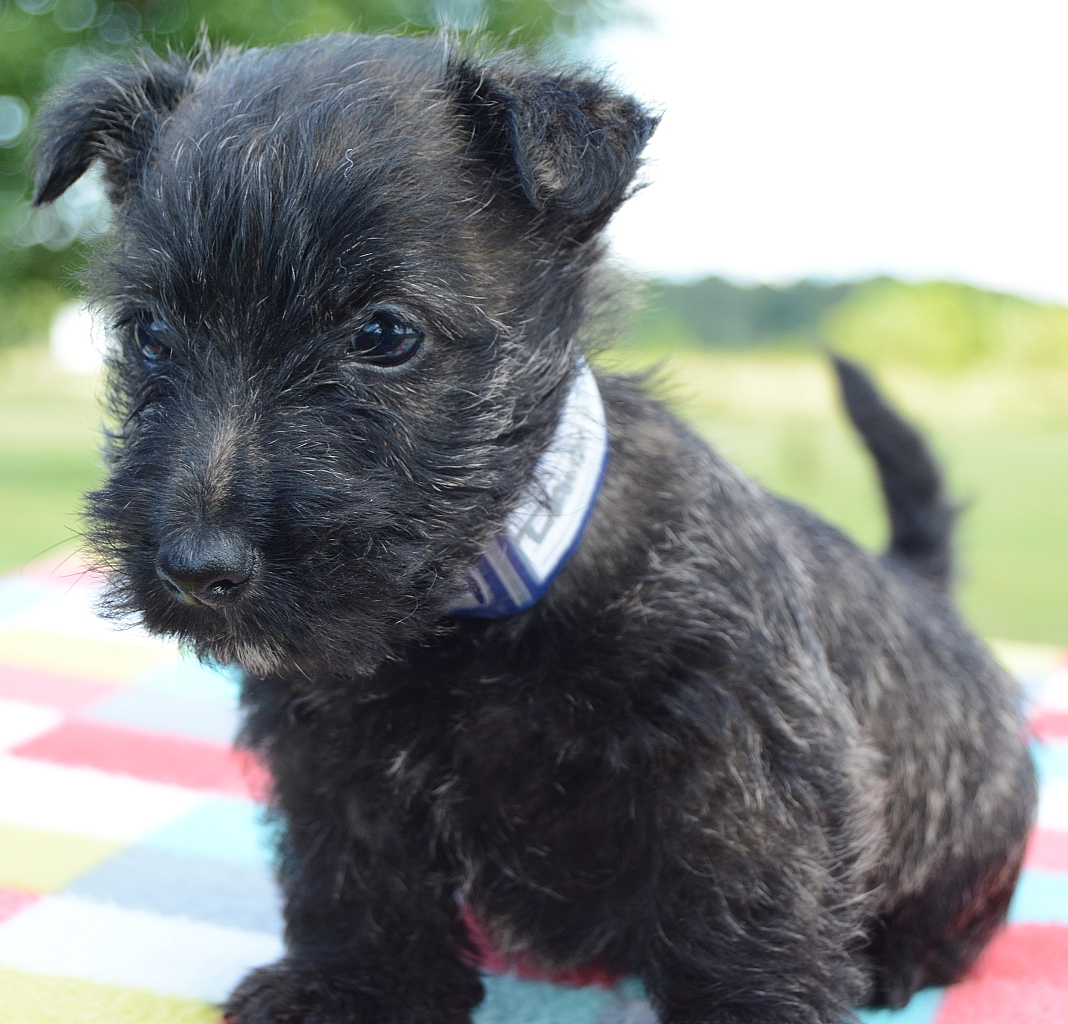 Boy #4 (Silver-Brindle)
Happy to let his brothers go 1st but always arrives on time!
He is playful and curious.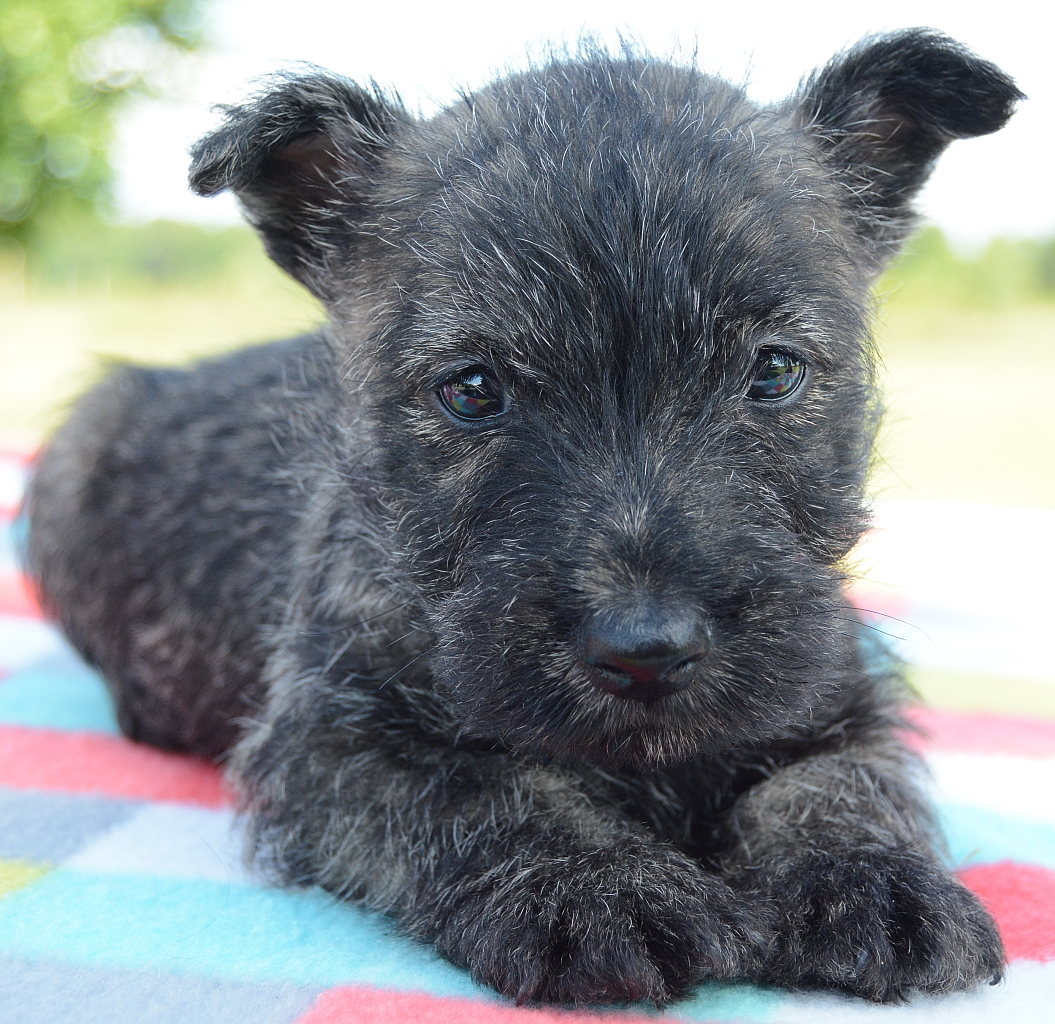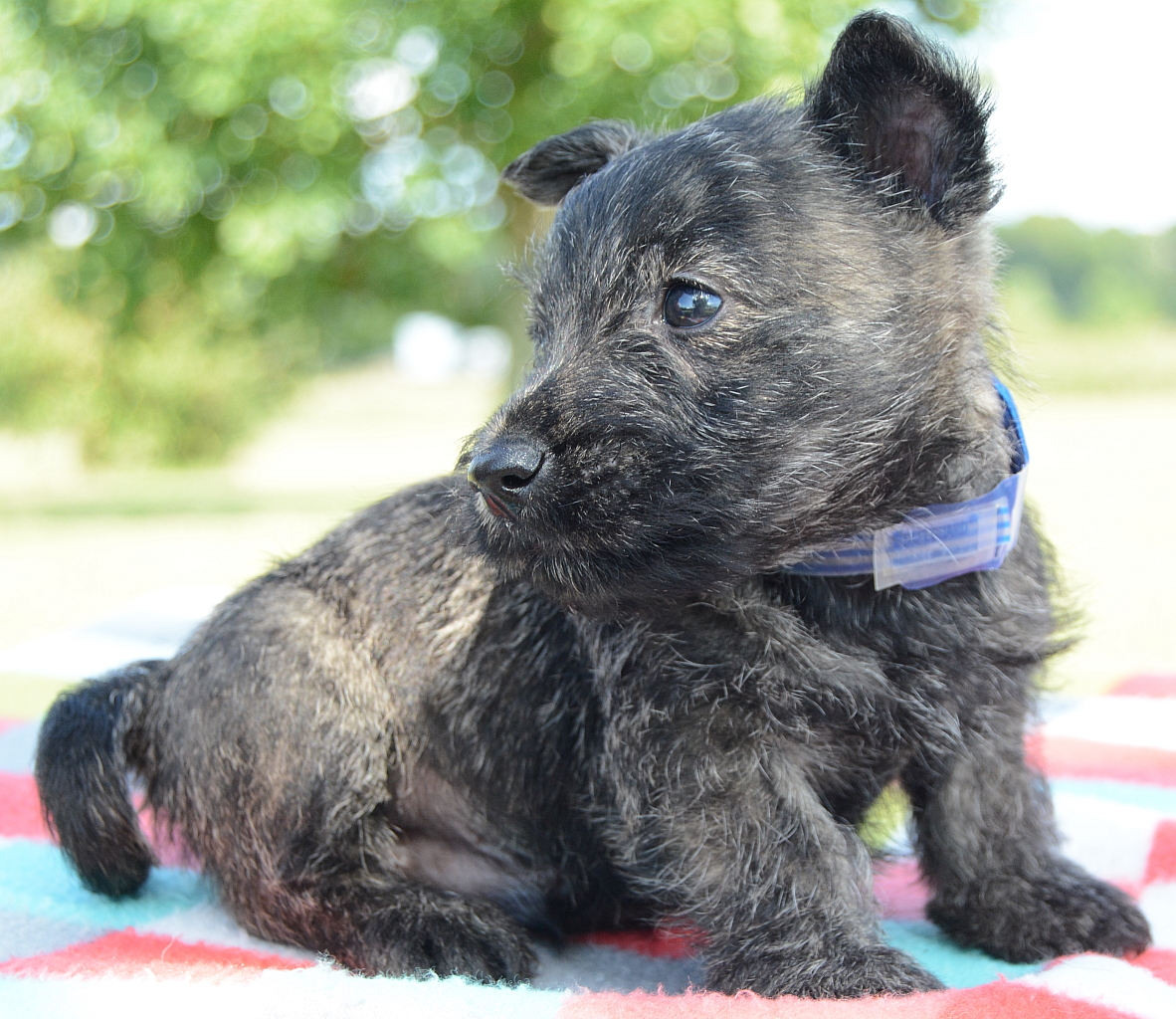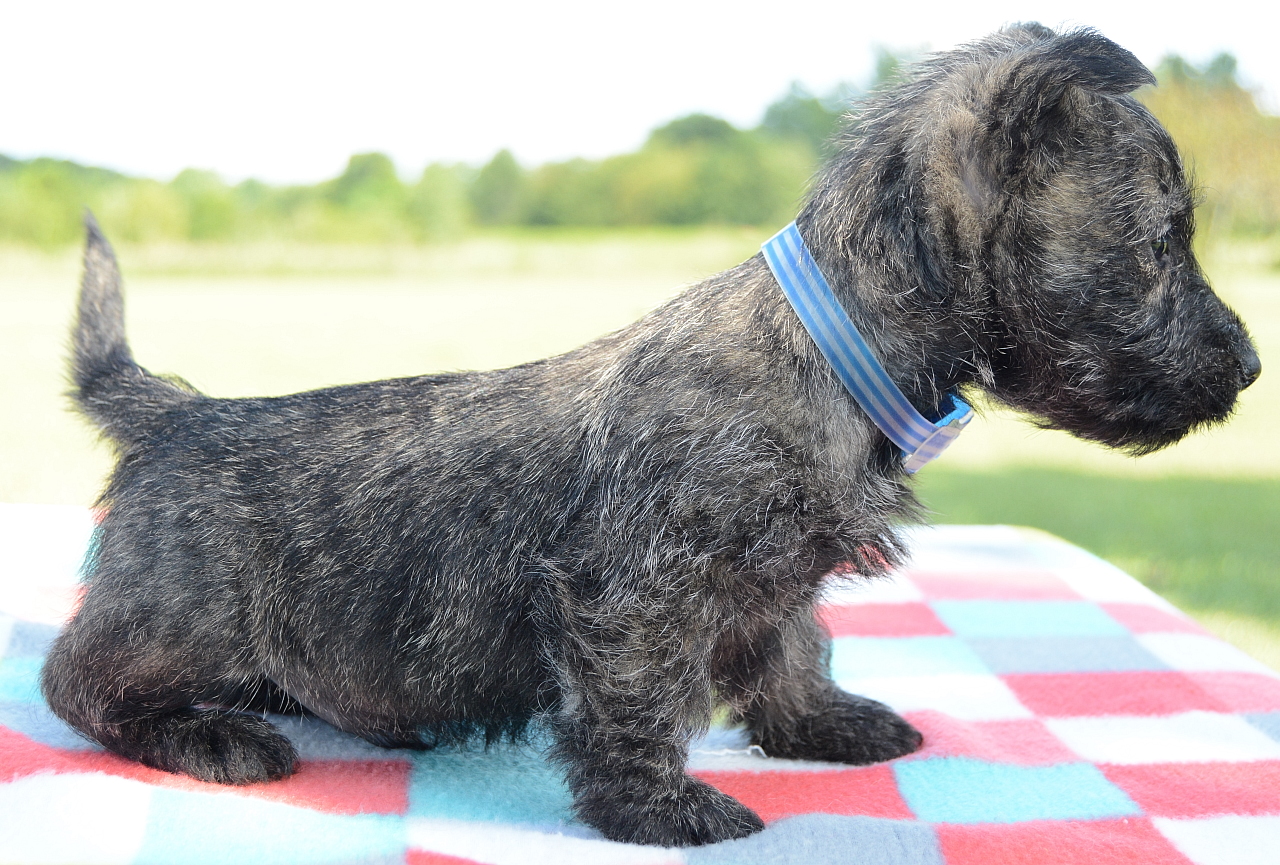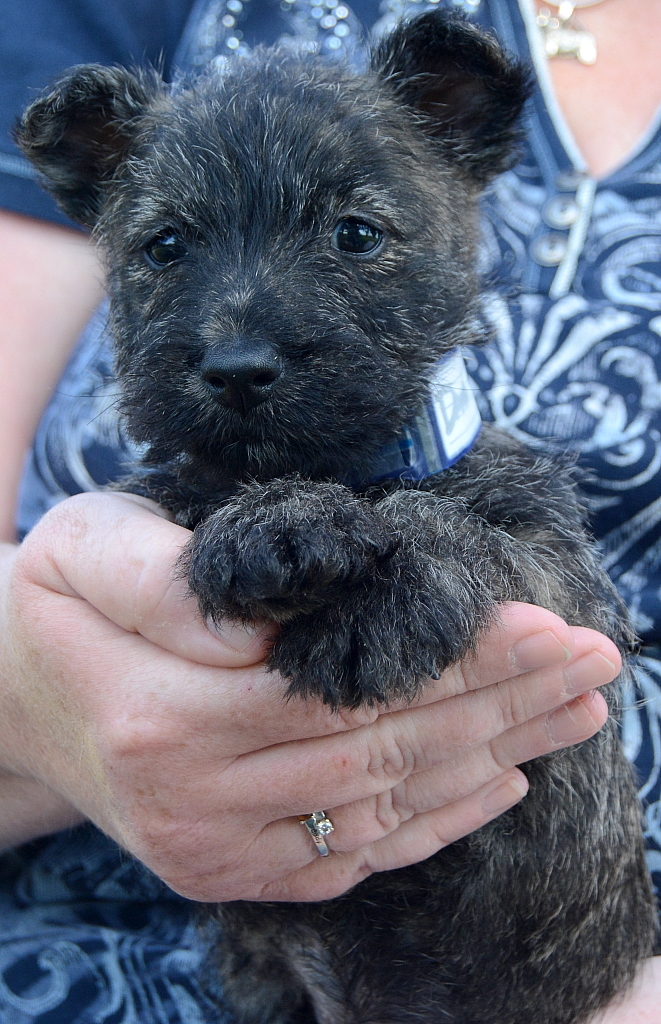 Please check us out on Facebook for some BONUS pictures of these puppies!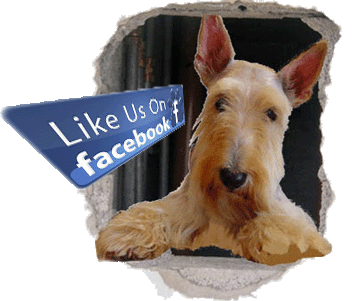 Please check back in about 3 weeks for a final update.