Dandi and Yankee's July 1st 2018 litter
Newest pictures are at the top of the page, the further down you look, the younger the pups.
--------------------------------------------------------------
08-31-2018
This litter is now ready to go home. Here are the final pictures for this group.
First I will introduce each puppy by name and let you know where he or she will go to live,
Below that you will find a couple of group pictures and some blooper shots.
Enjoy!
The Girls
The Black Girl
Say hello to Matilda Jane.
She will be going to live with Heather and family in Washington Court House, Ohio
The Wheaten Girl
STELLA! (a little streetcar named desire joke there)
She will go to live with Matt and family in Pickerington Ohio.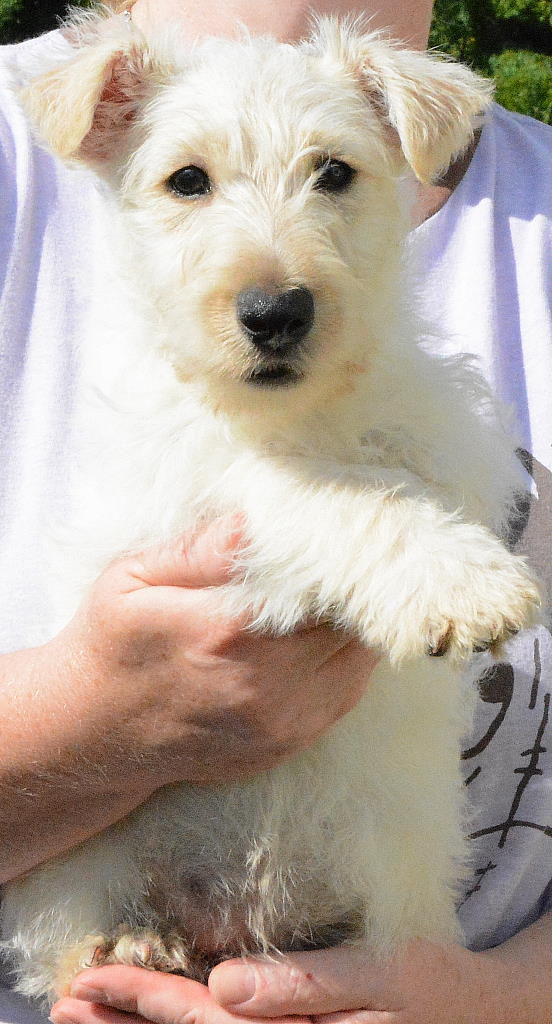 The Boys
Black Boy #1
His new name is Dobby.
Dobby will go to live in Miamisburg, Ohio with Laura and family
Black Boy #2
Meet MacDuff.
He will travel to Kalamazoo, Michigan to live with William and Sandy and Toby!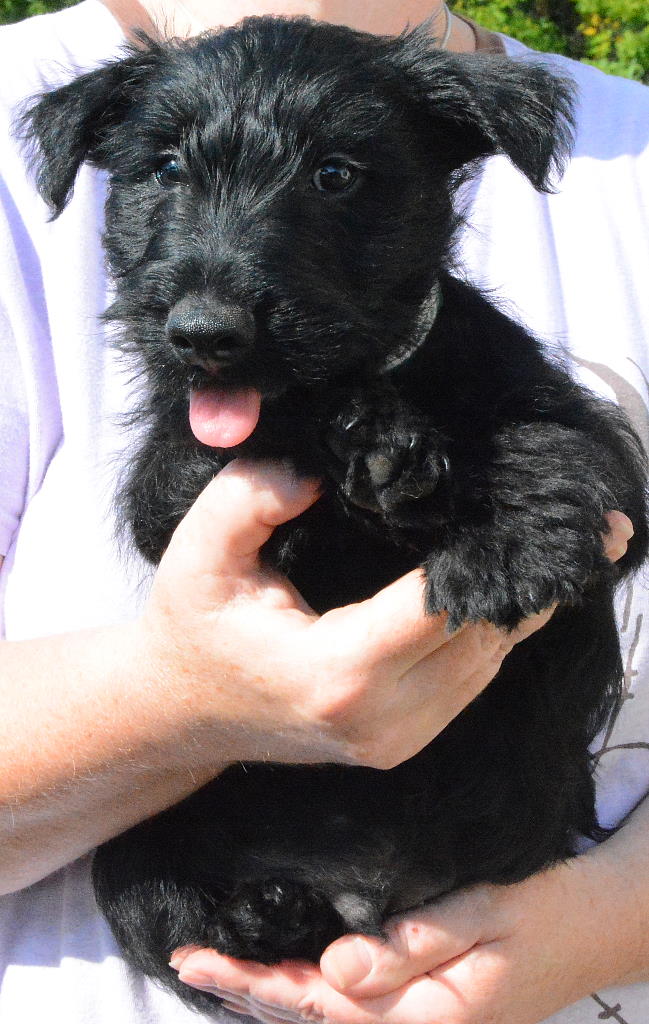 Black Boy #3
Meet Finnegan.
He will go to live with Lisa and Kirby in Piqua, Ohio
Dandi's July 1st 2018 litter of 5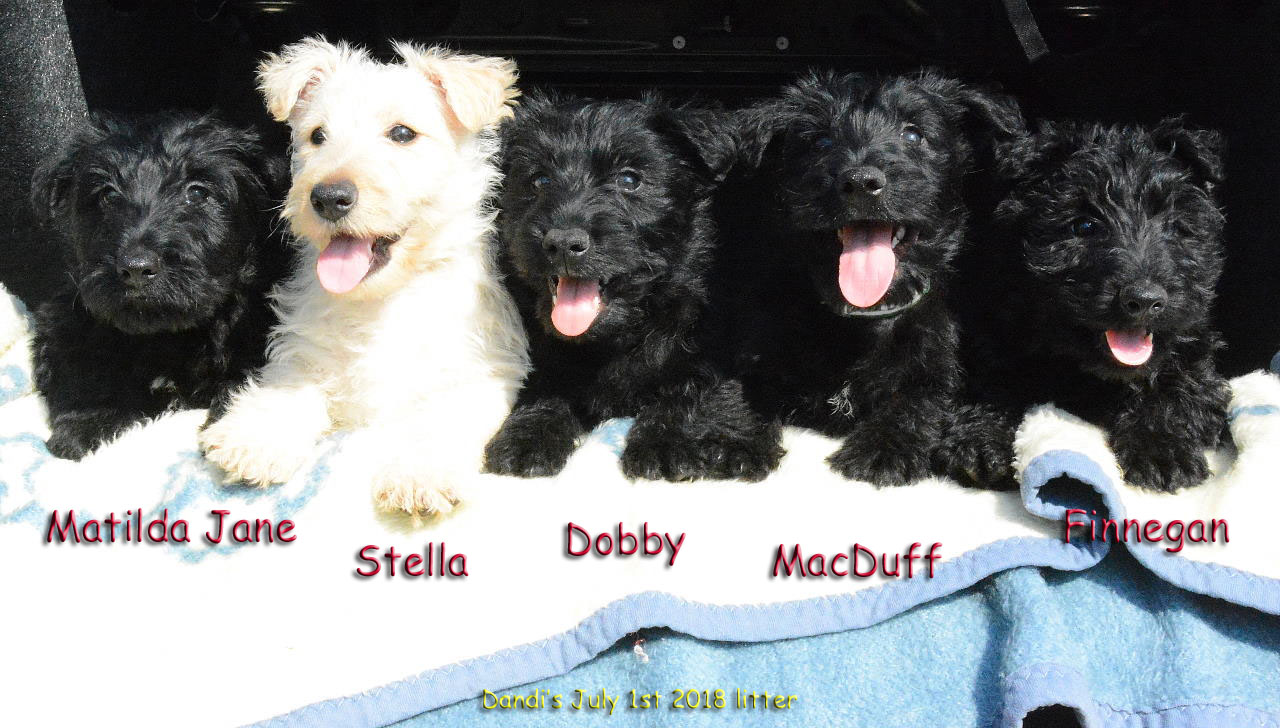 Same picture without the text.
A few bloopers... it was hot today, I tried to hurry!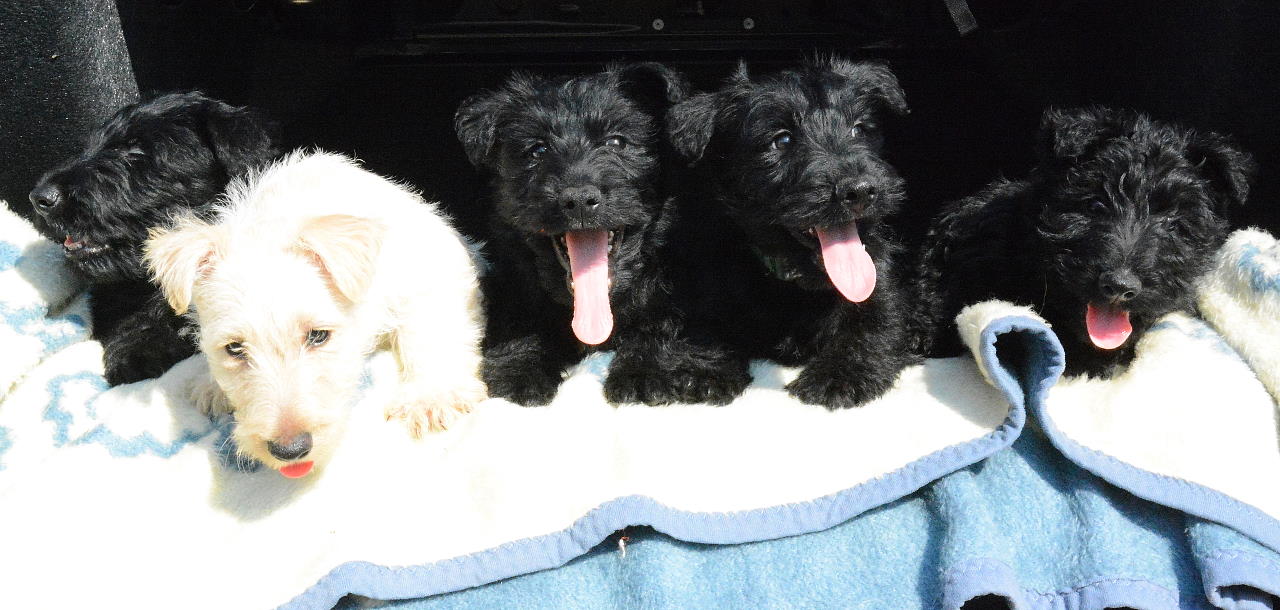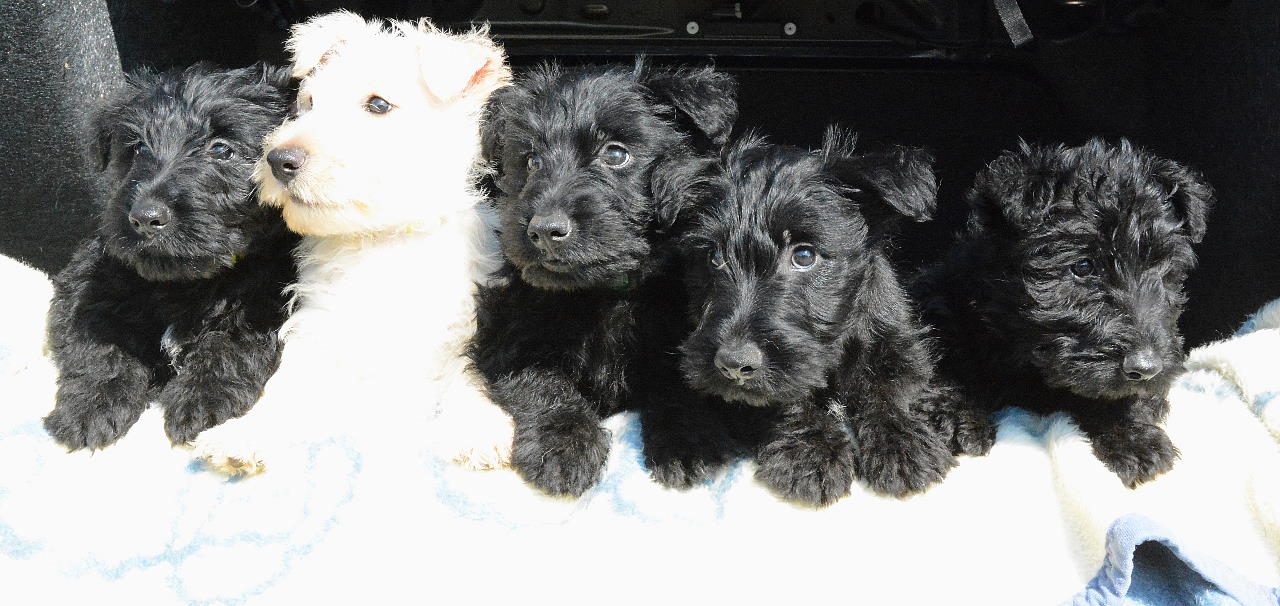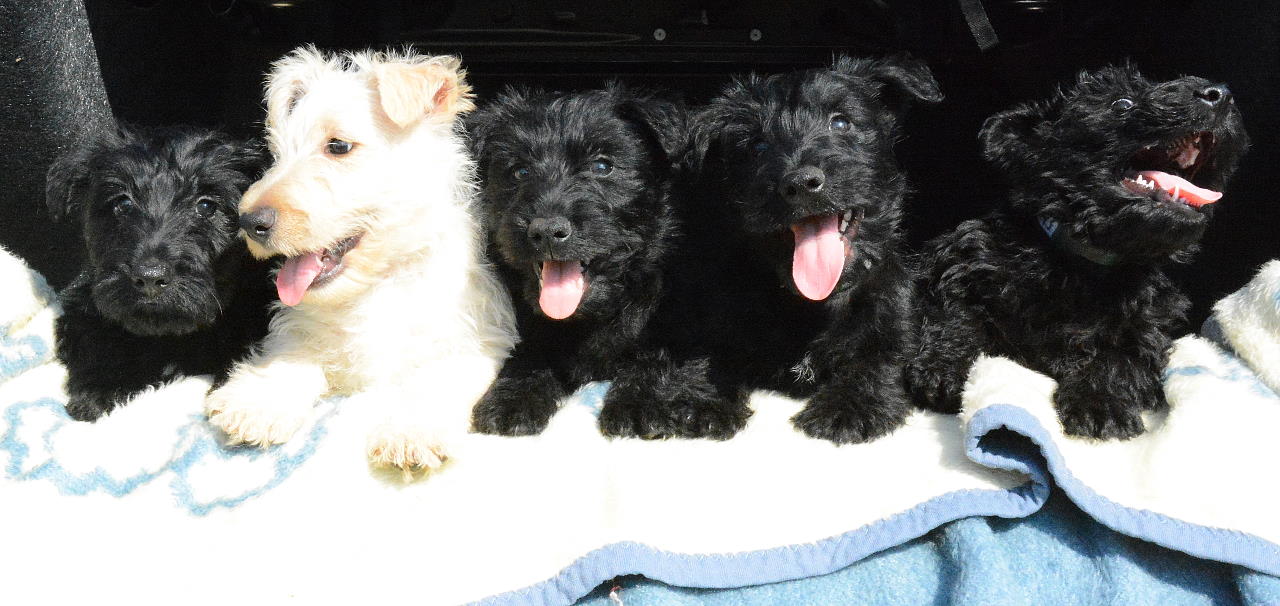 The End! Thanks everyone!
08-04-2018
On July 1st 2018, Dandi and Yankee had beautiful litter of 5.
3 black boys, 1 black girl and a wheaten girl.
Both parents are black.
I am placing these pups to folks on my waiting list.
If you would like to be added to my waiting list (no obligation) Please Click HERE
Prices, terms, email address and phone number are located here.
These pups will be ready to go home on Saturday, September 1st 2018
All pups have now had 1st inoculations, vet check and two wormings.
Each puppy is sporting a new ID collar. The girls are in yellow, boys in green.
THE BOYS
Boy #1
Not a shy pup in this litter, especially not this guy.
I swear he was posing for me.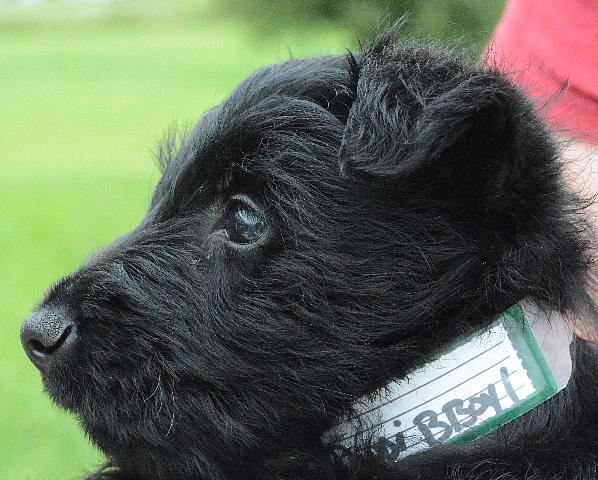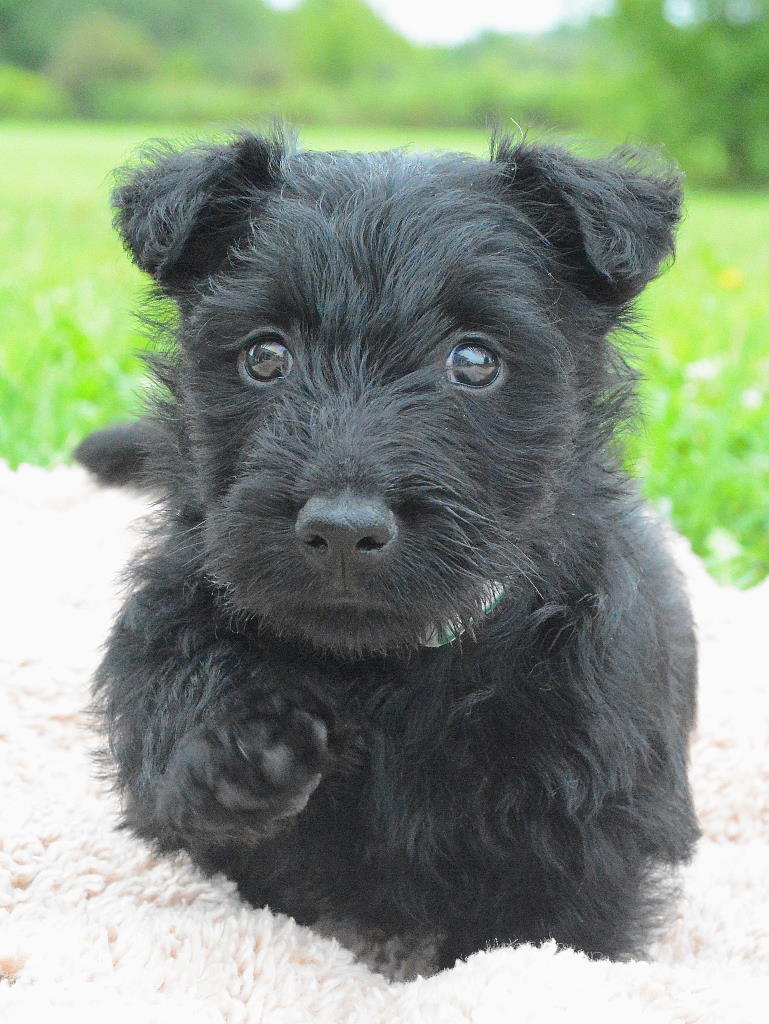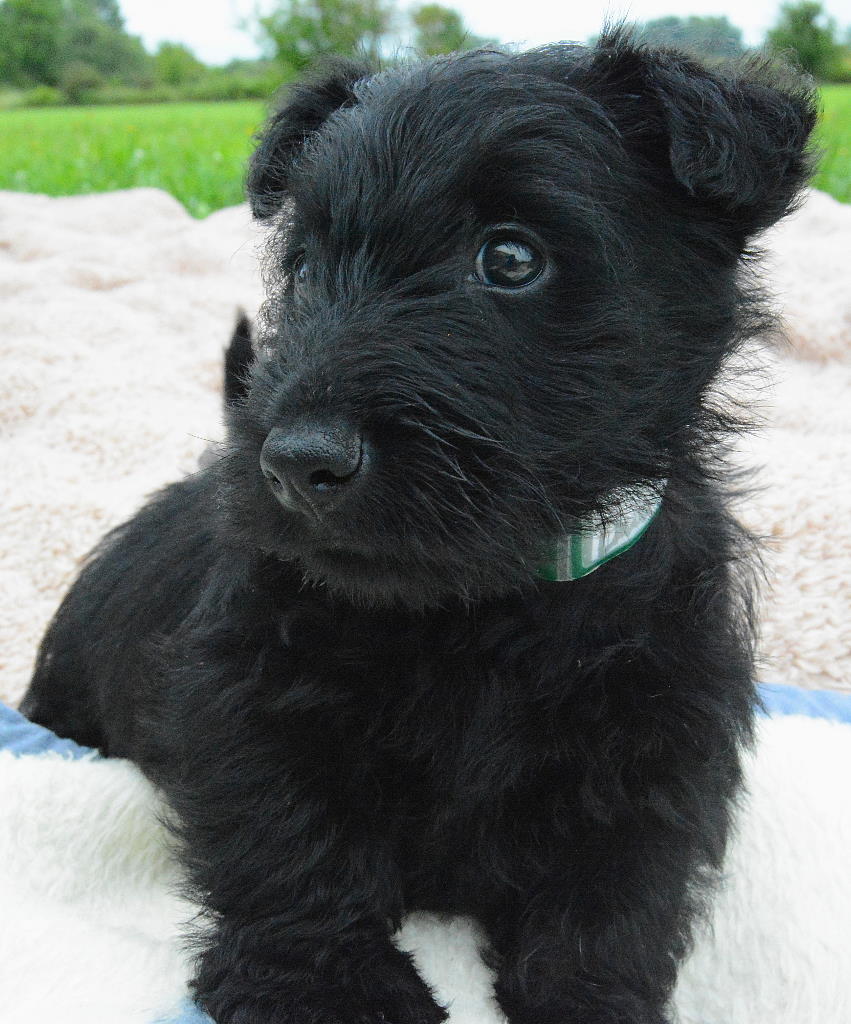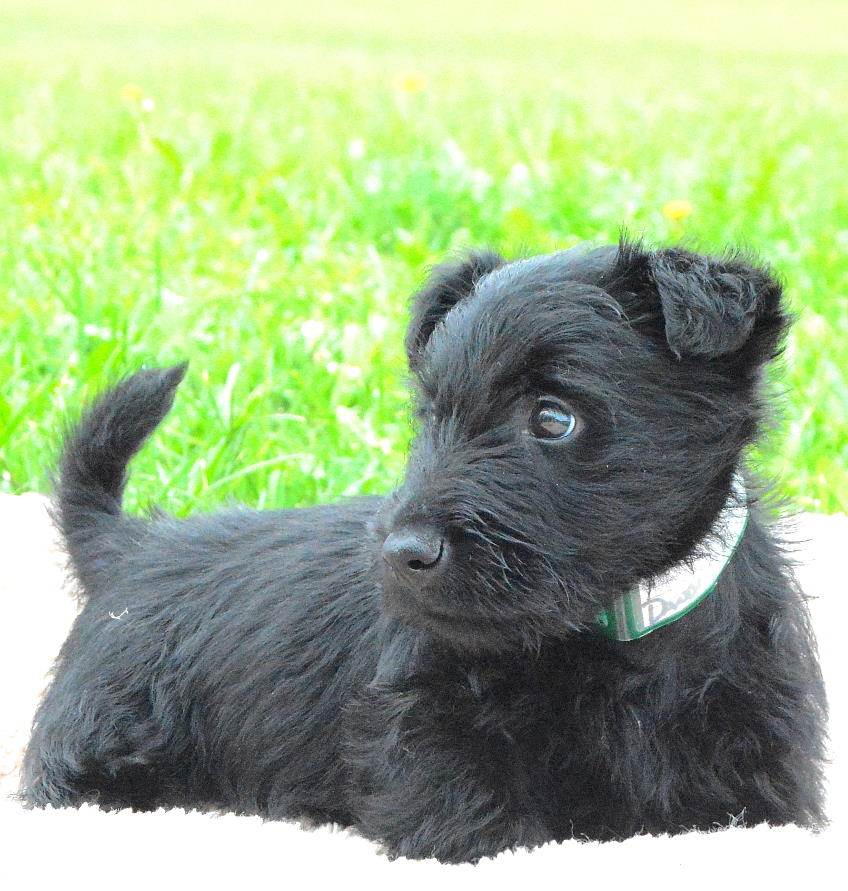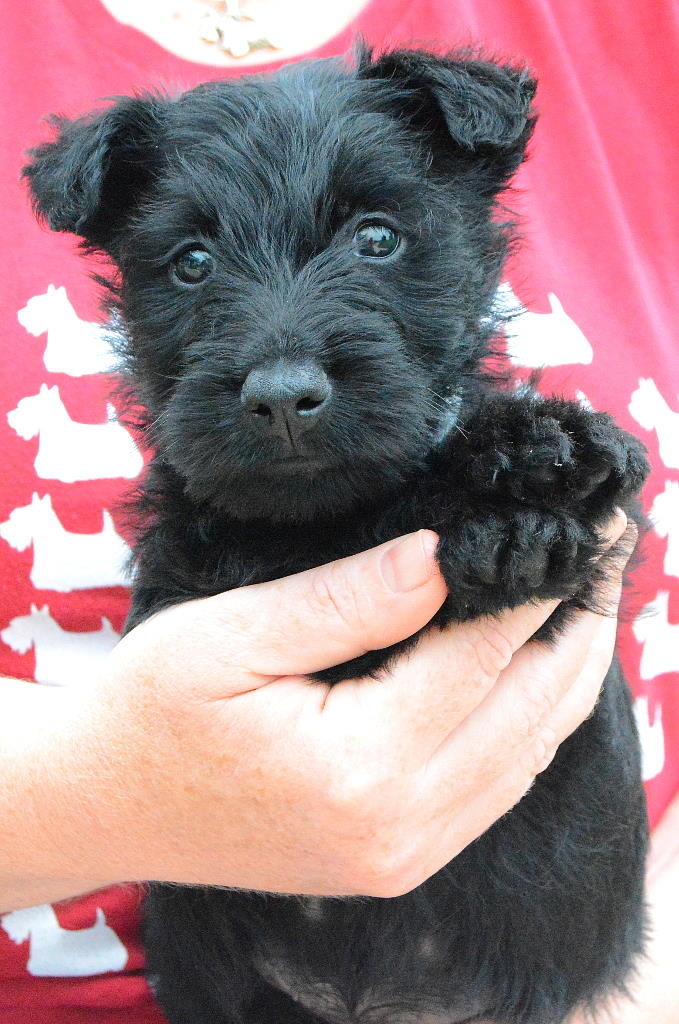 Boy #2
Another not shy boy.... he likes to play and explore.
Has a few wheaten hairs on his chest, these will probably fade as he ages.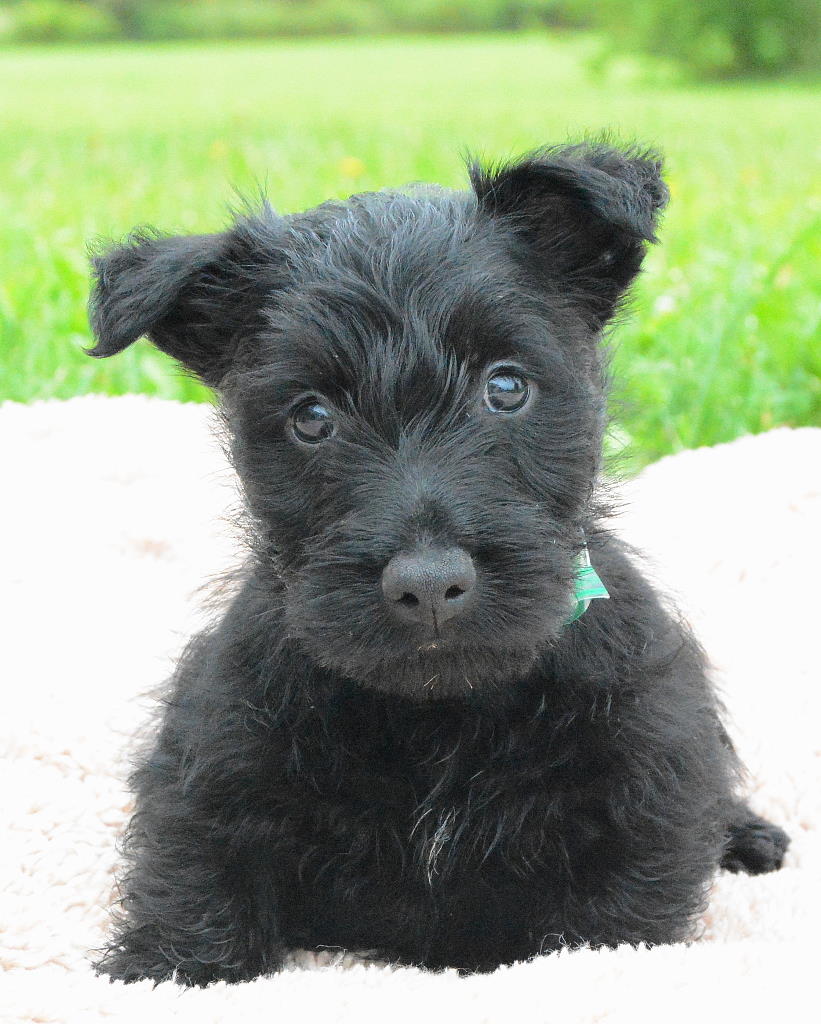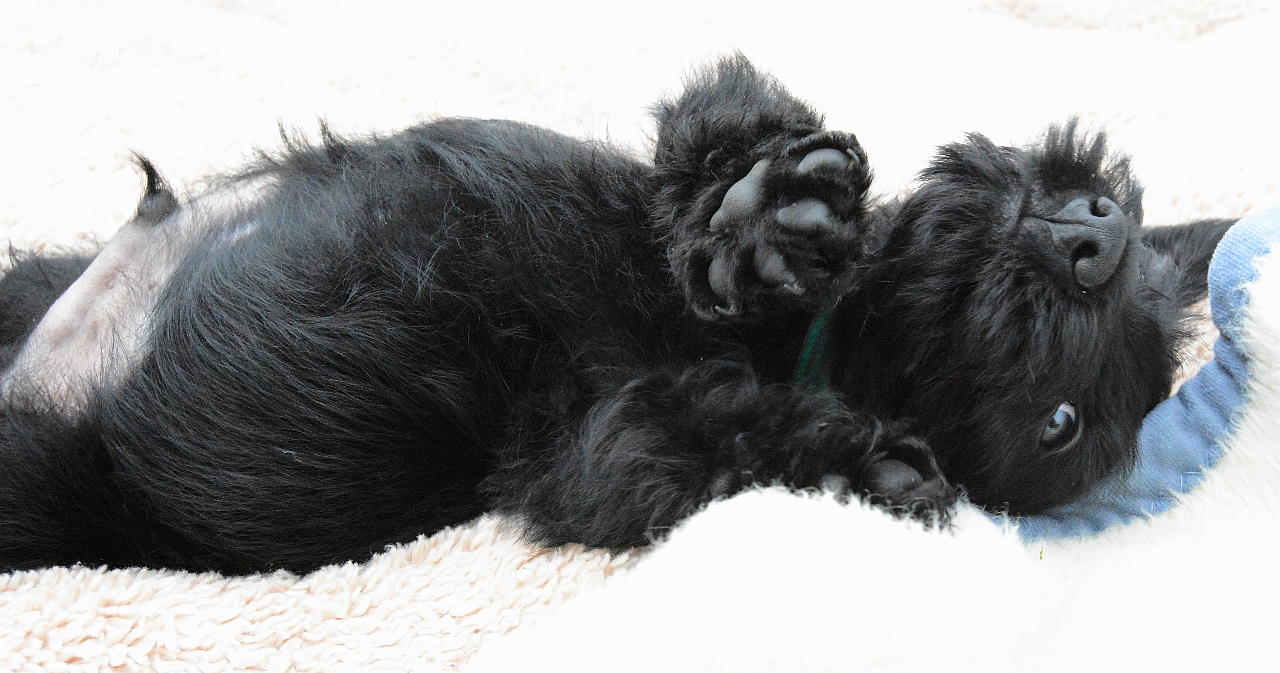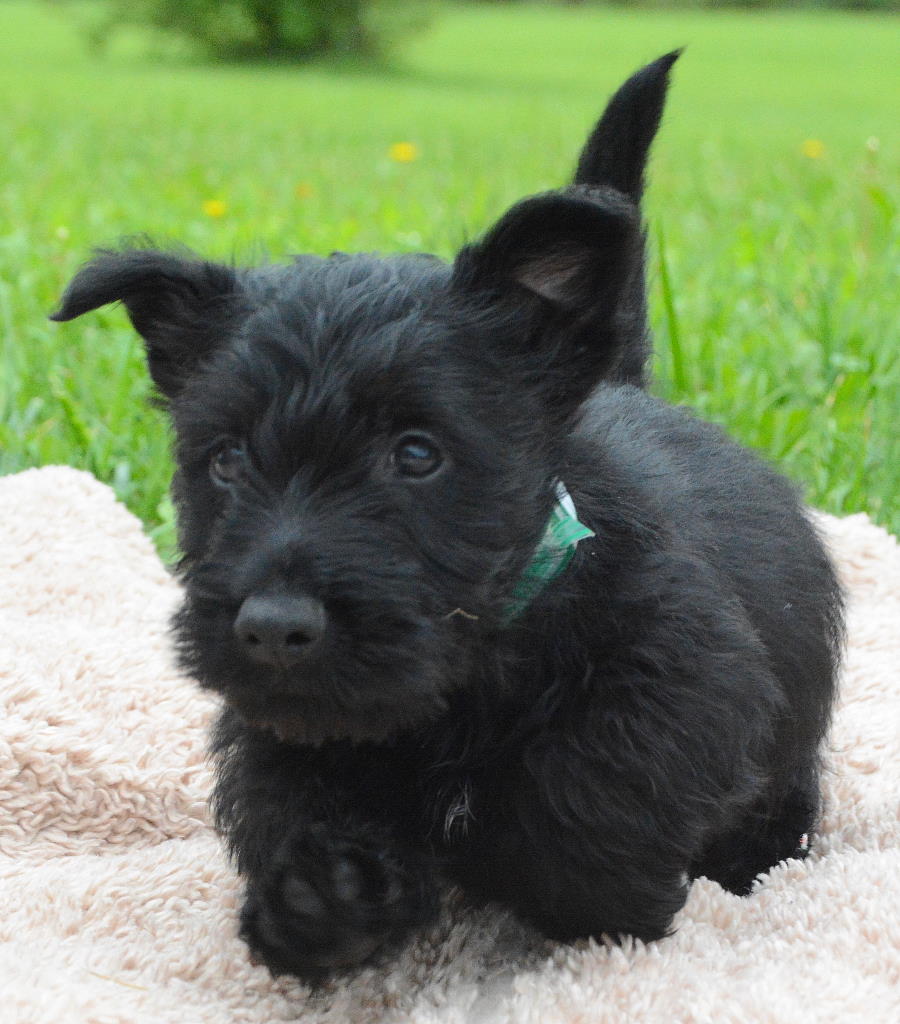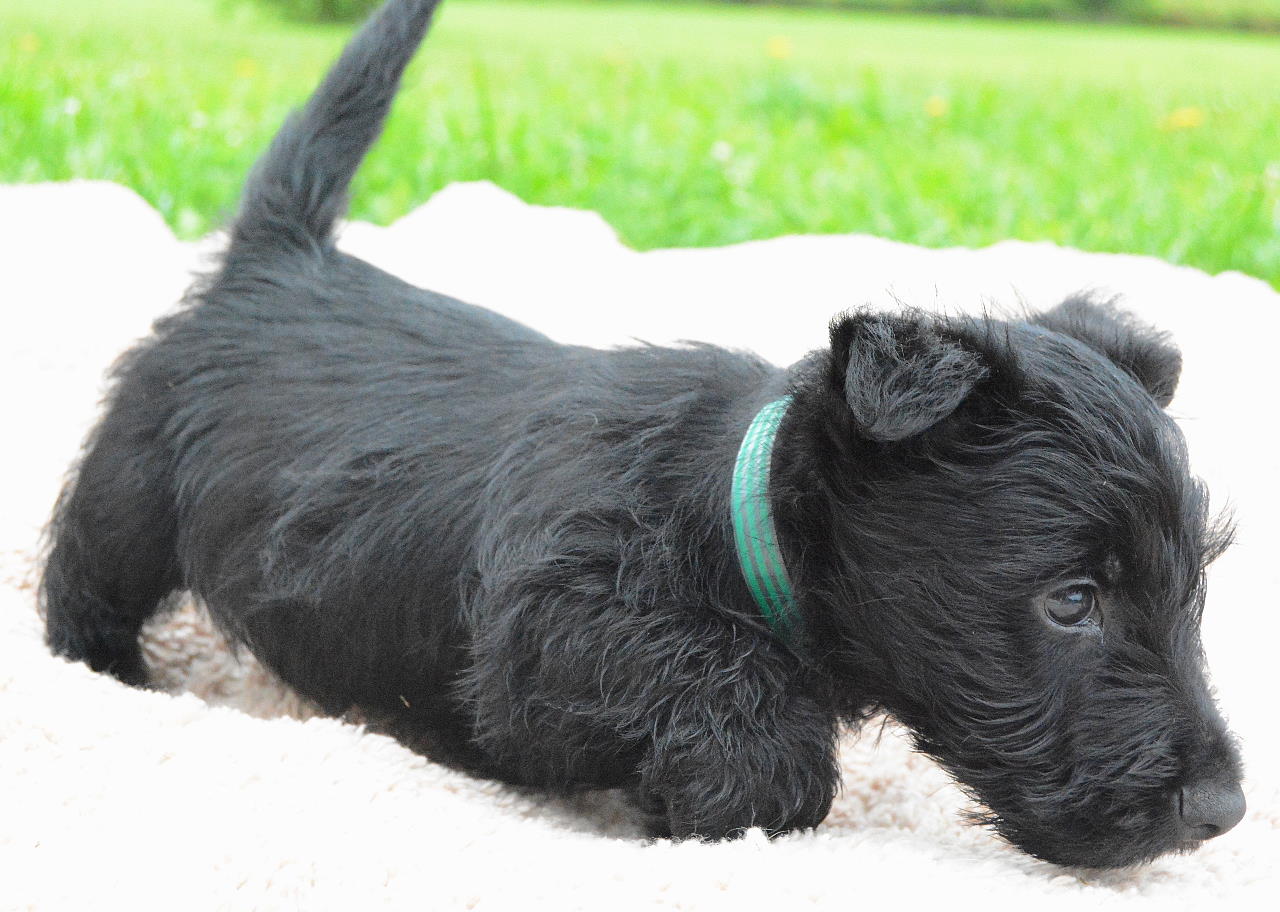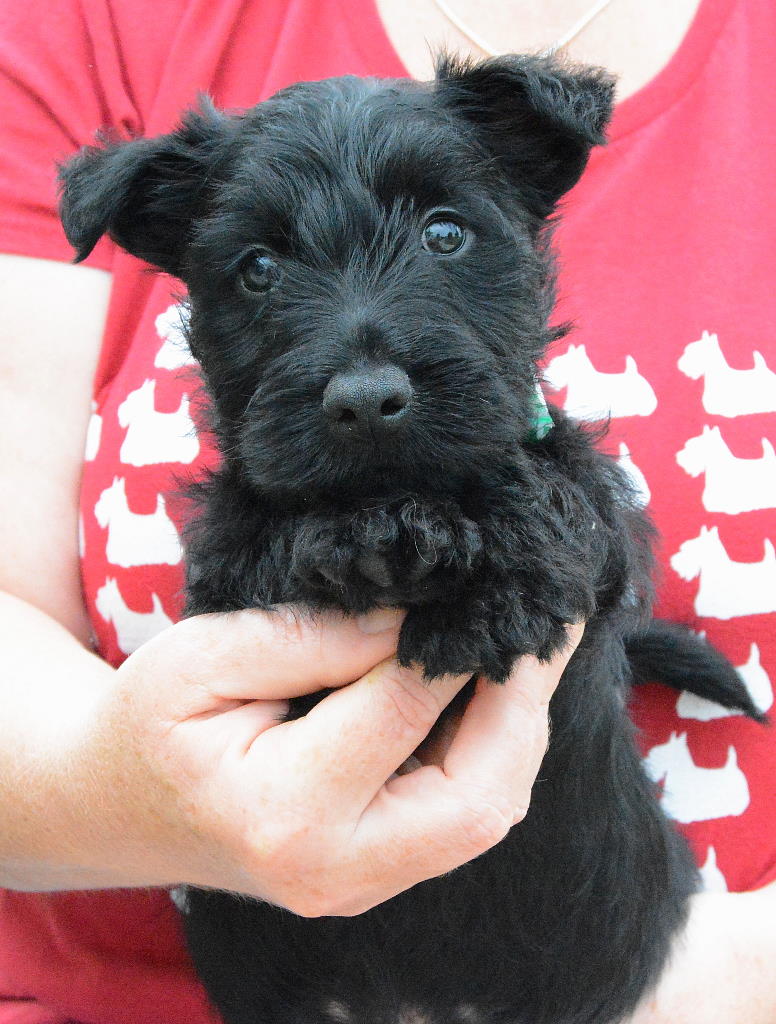 Boy #3
Playful, ornery and ready to be your best buddy.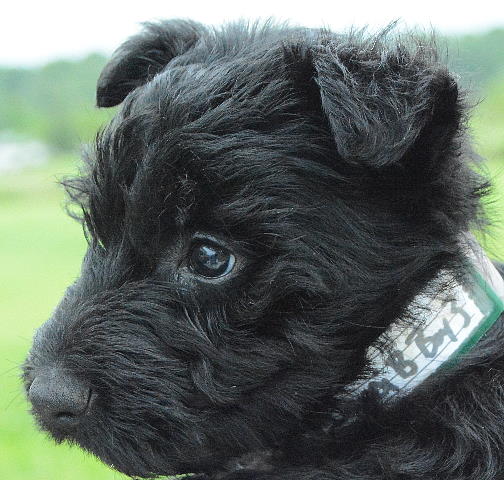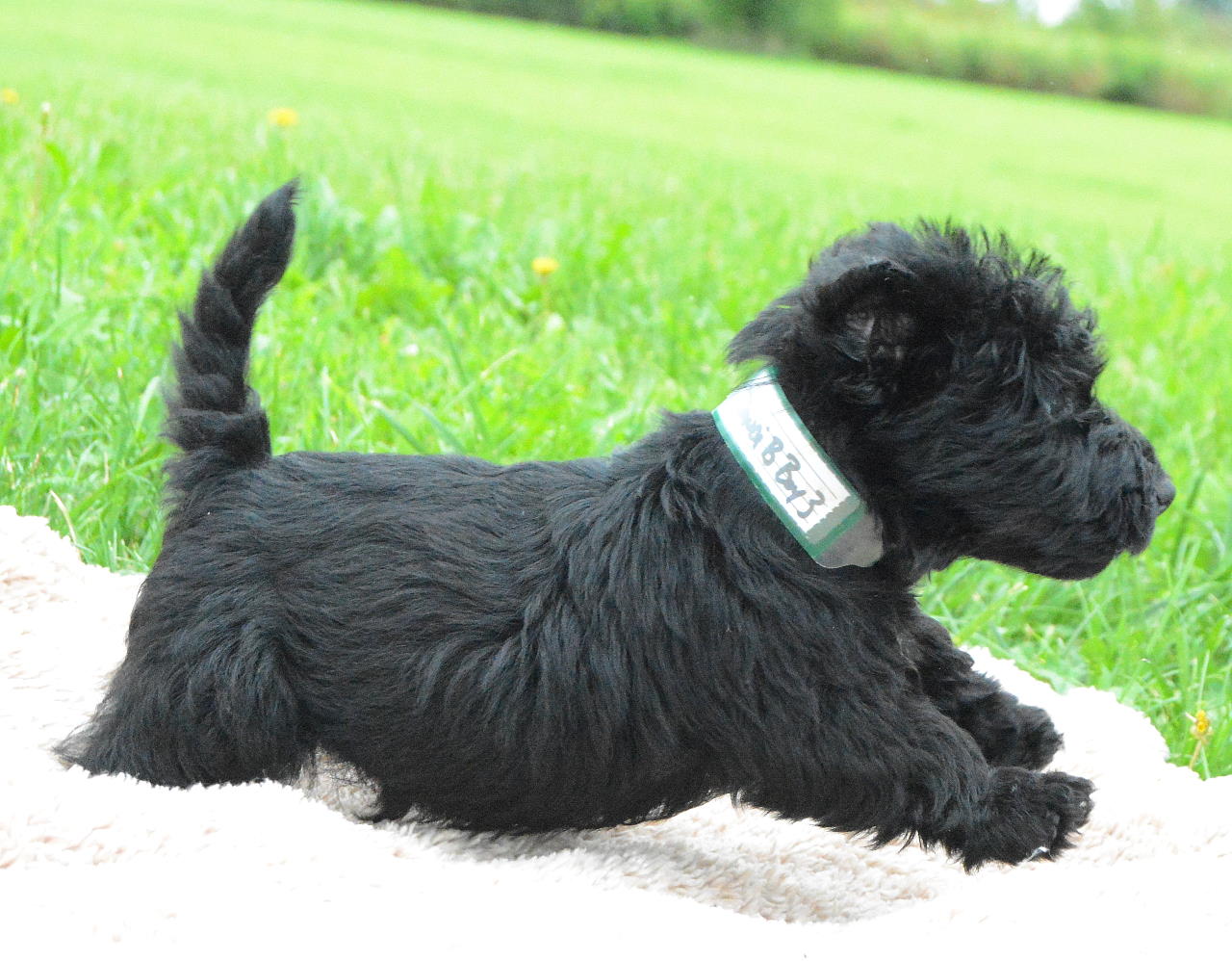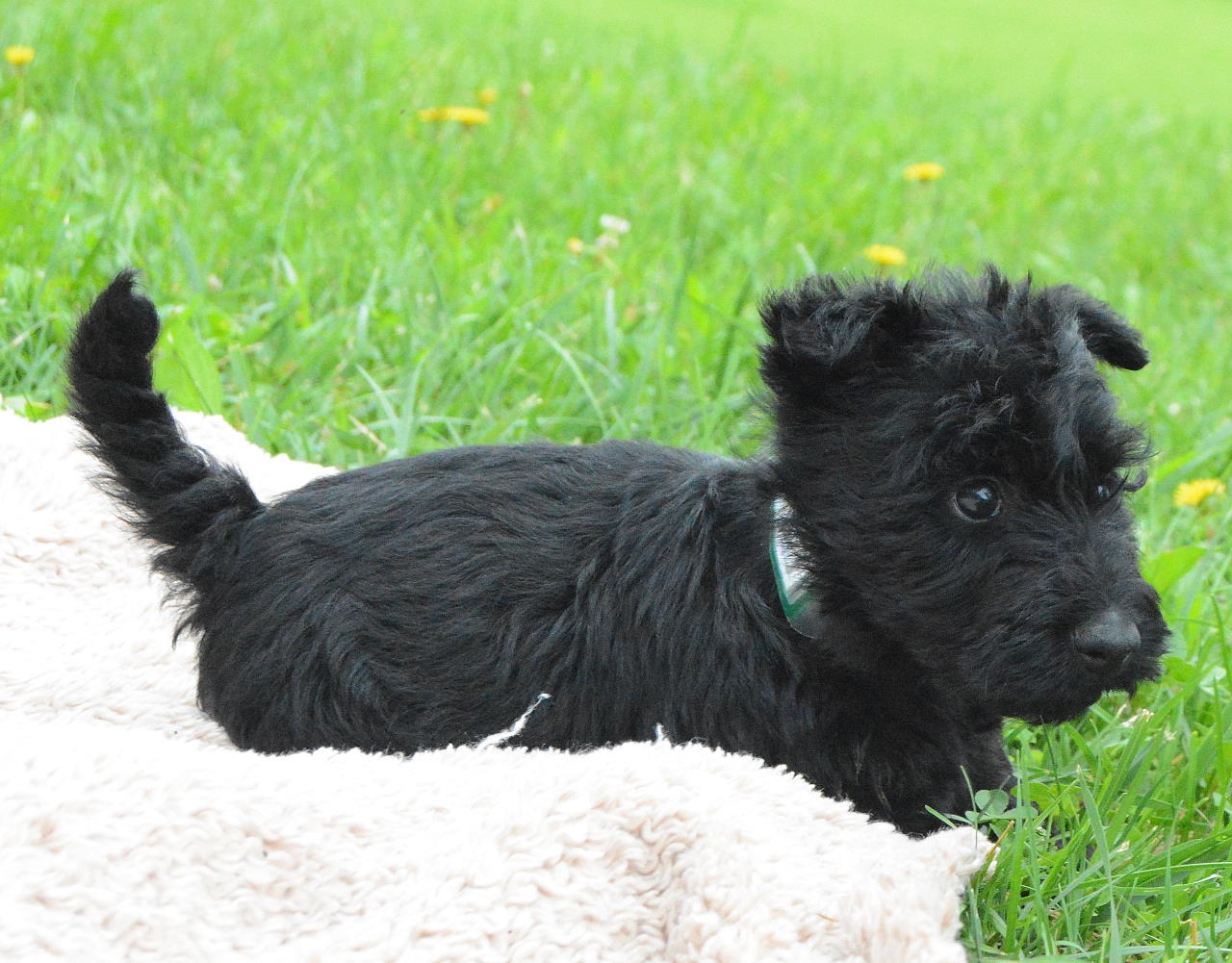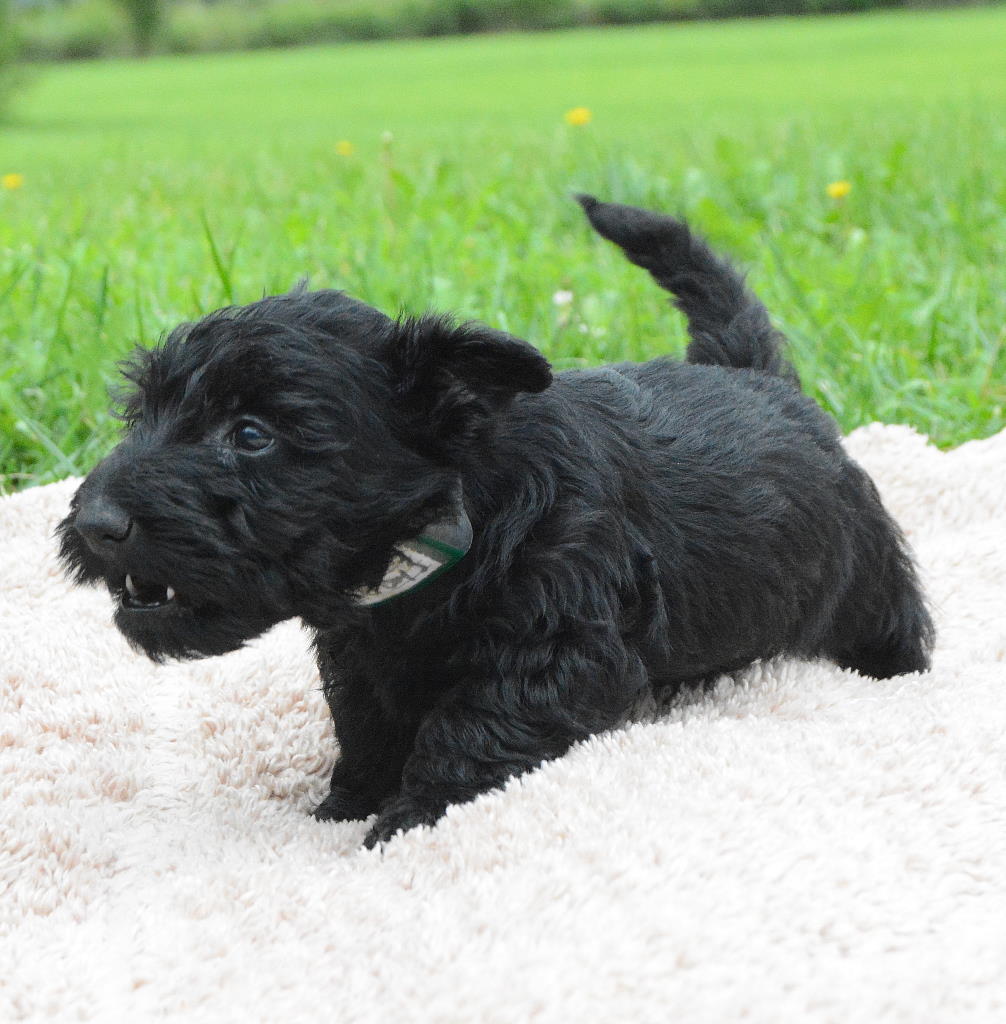 THE GIRLS
The Black Girl
She prefers to be where the peoples are.
She has a wheaten tuft on her chest about as skinny as a pencil and about 2 inches long..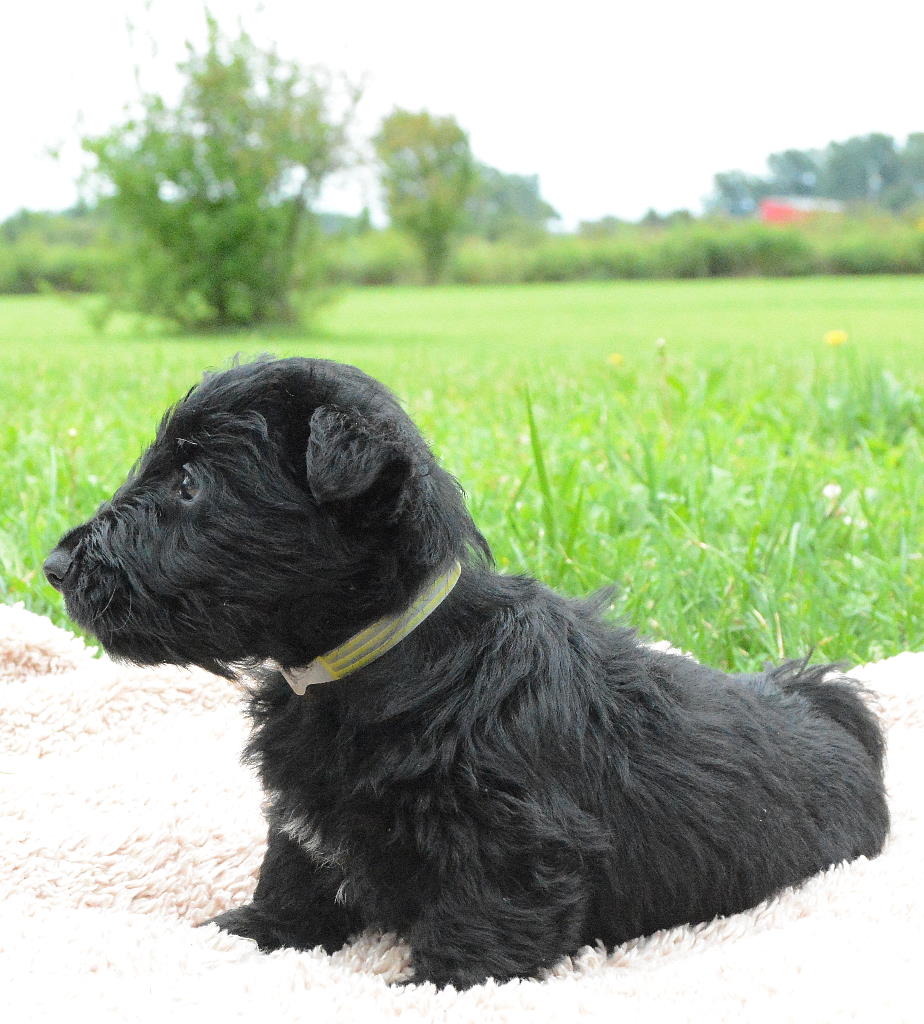 The Wheaten Girl
A very calm and self-sufficient girl, she likes to play or explore and seems perfectly happy entertaining herself if I am busy.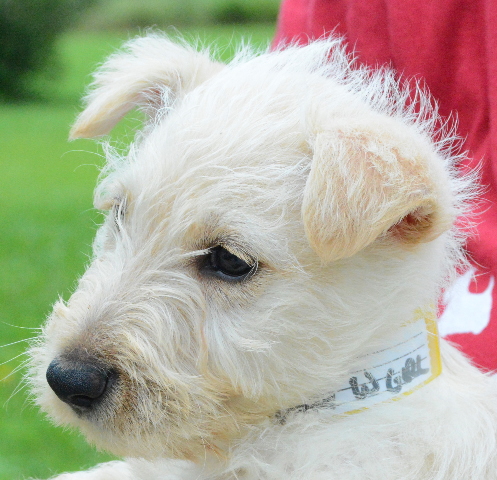 Please check us out on Facebook for some BONUS pictures of these puppies!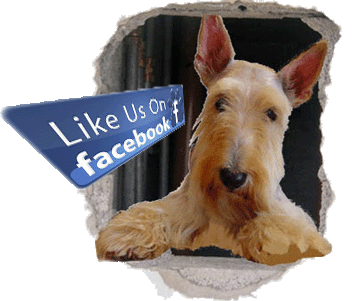 Please check back in a few weeks for a final update.