Cheyenne and Silver's August 26th 2019 litter
Newest pictures are at the top of the page, the further down you look, the younger the pups.
--------------------------------------------------------------
10-13-2019
WARNING BIG UPDATE, PLEASE LET ALL PICTURES LOAD.
These pups had their 1st vet check and inoculations earlier this week and I'm happy to report that everyone is in great health.
Here is a new picture update taken today.
Everyone is now sporting an ID collar, this will remain with them until they go home.
Boys in blue, girls in yellow.
The Girls
The Wheaten Girl
She can be a little cautious at 1st but once she feels safe she turns it on, she is a ham by nature!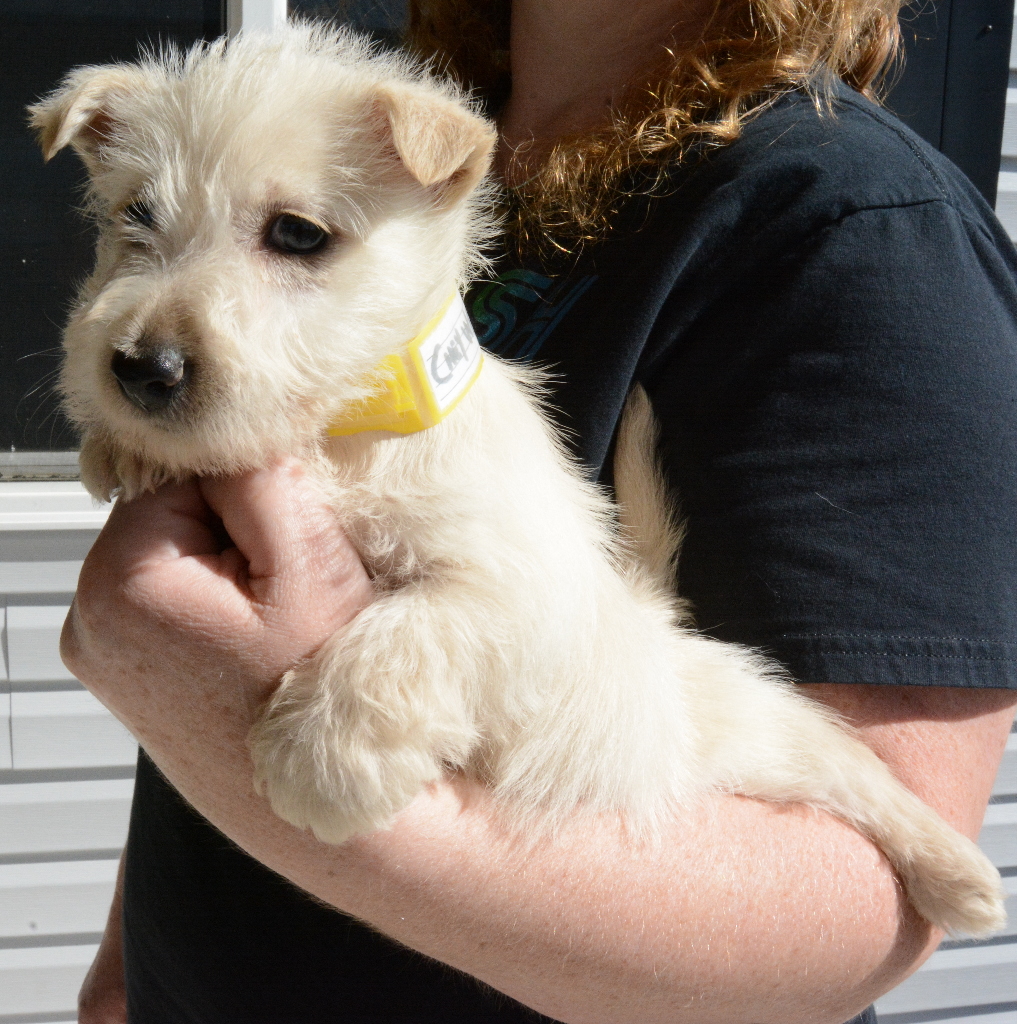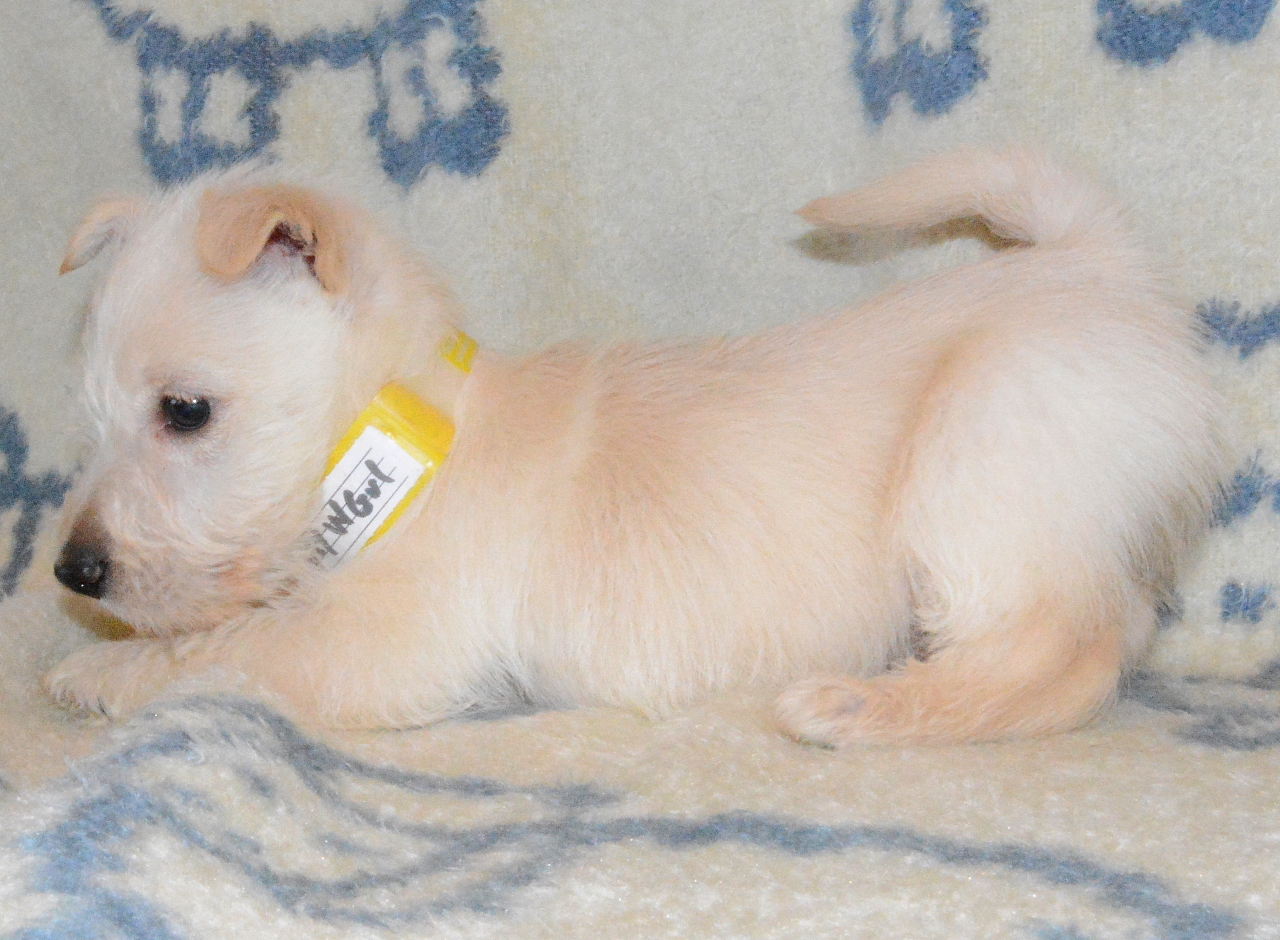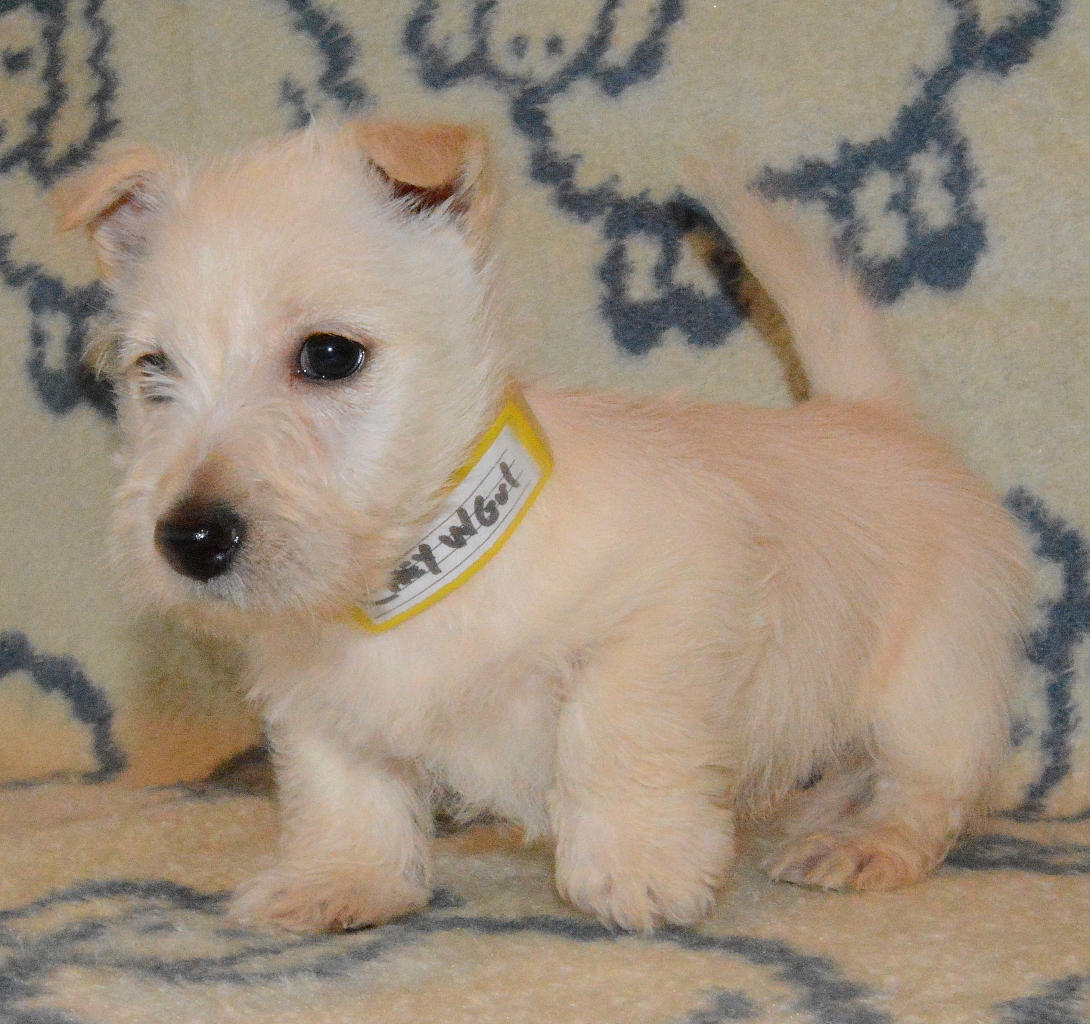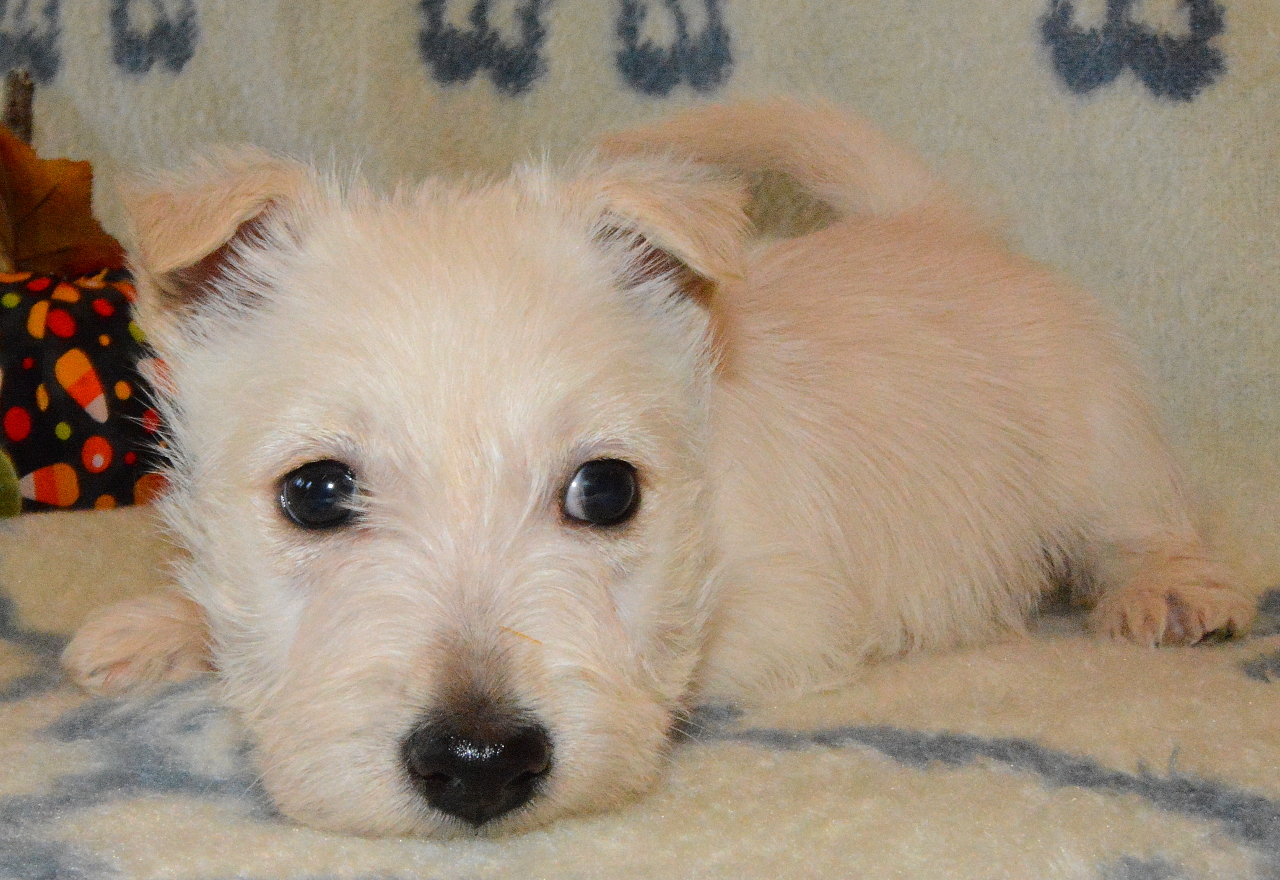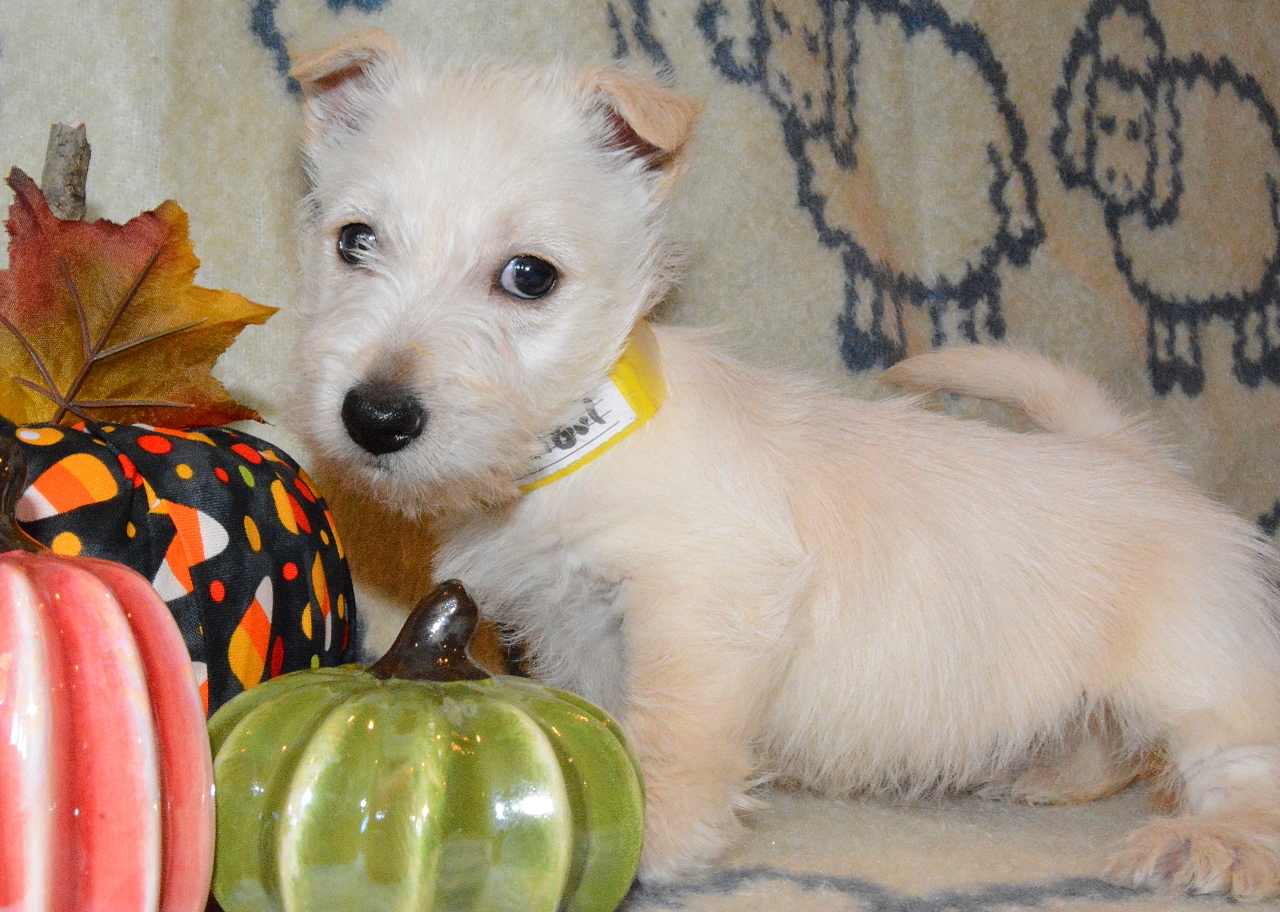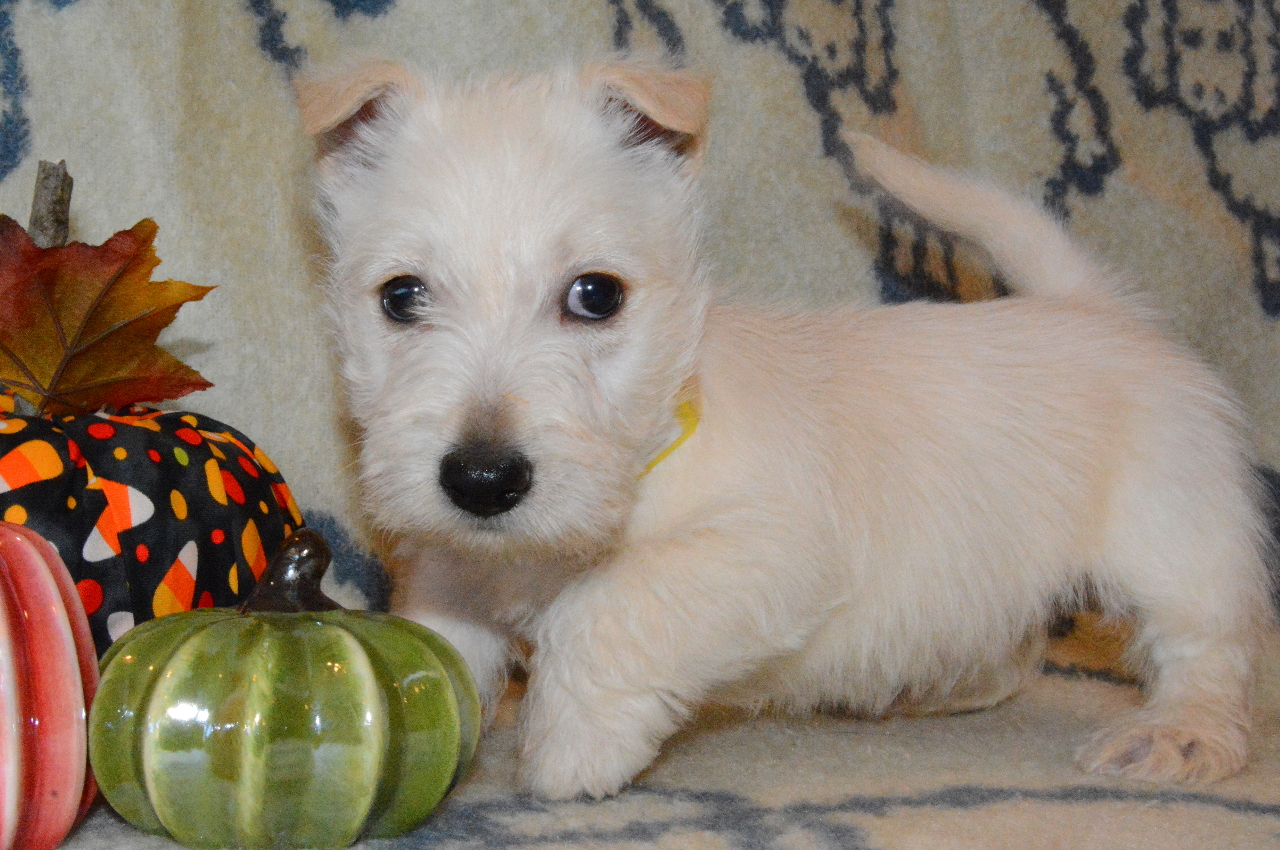 The Black Girl
She seems wise for her age. She is also a little cautious at 1st but after she warms up she is happy to play or explore or snuggle, your choice!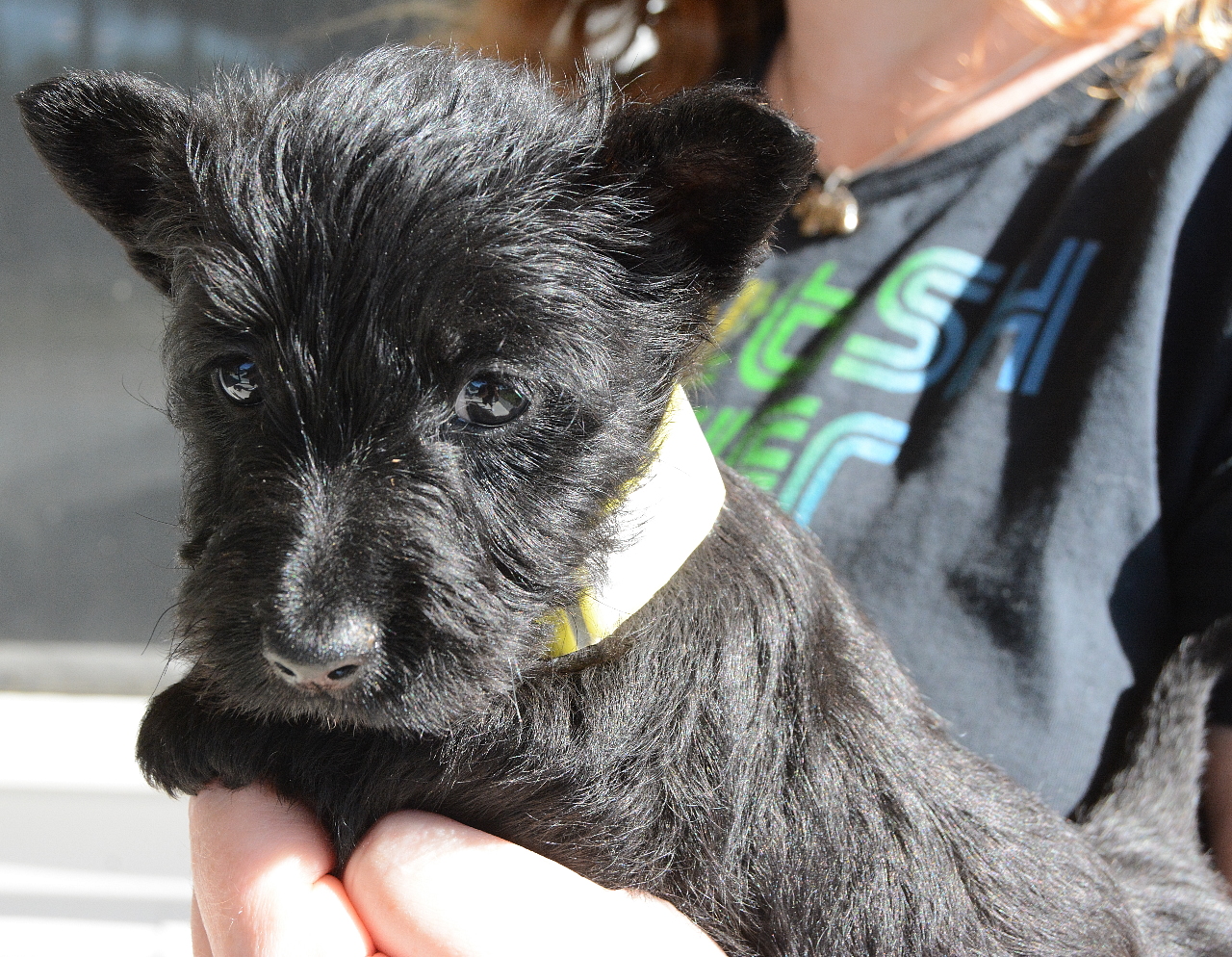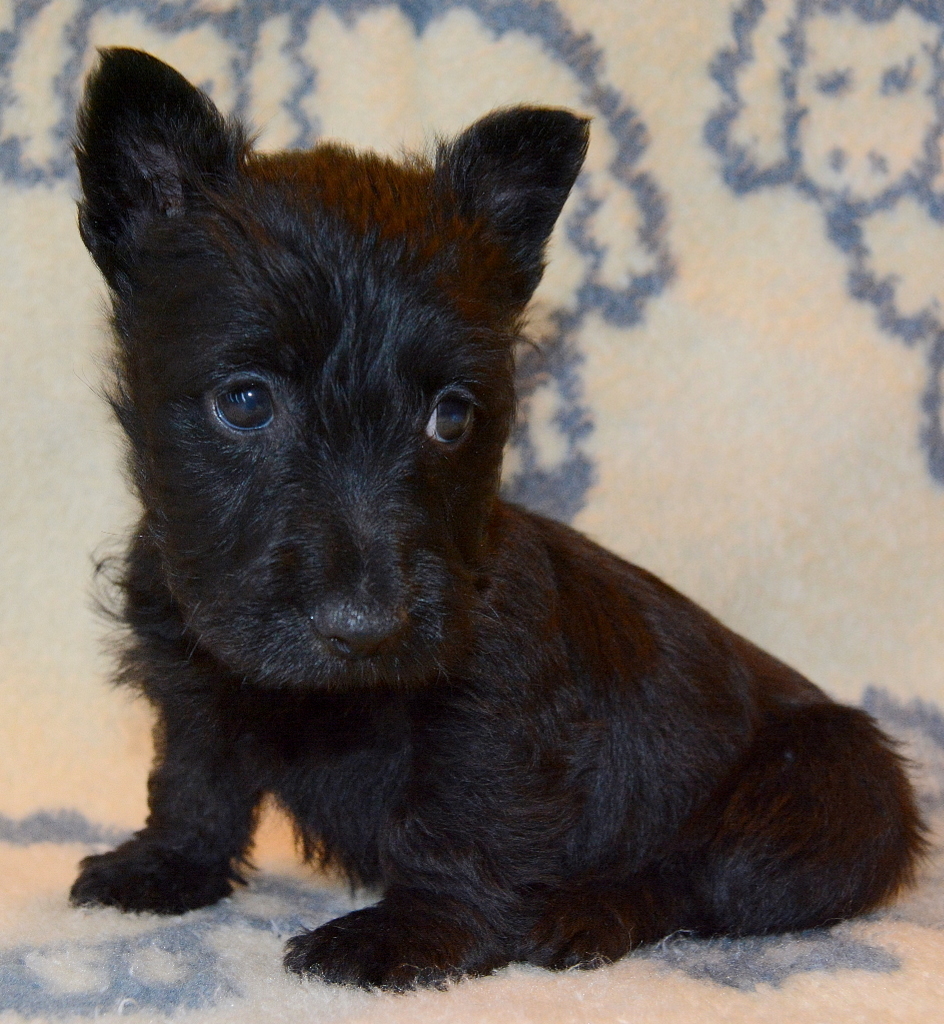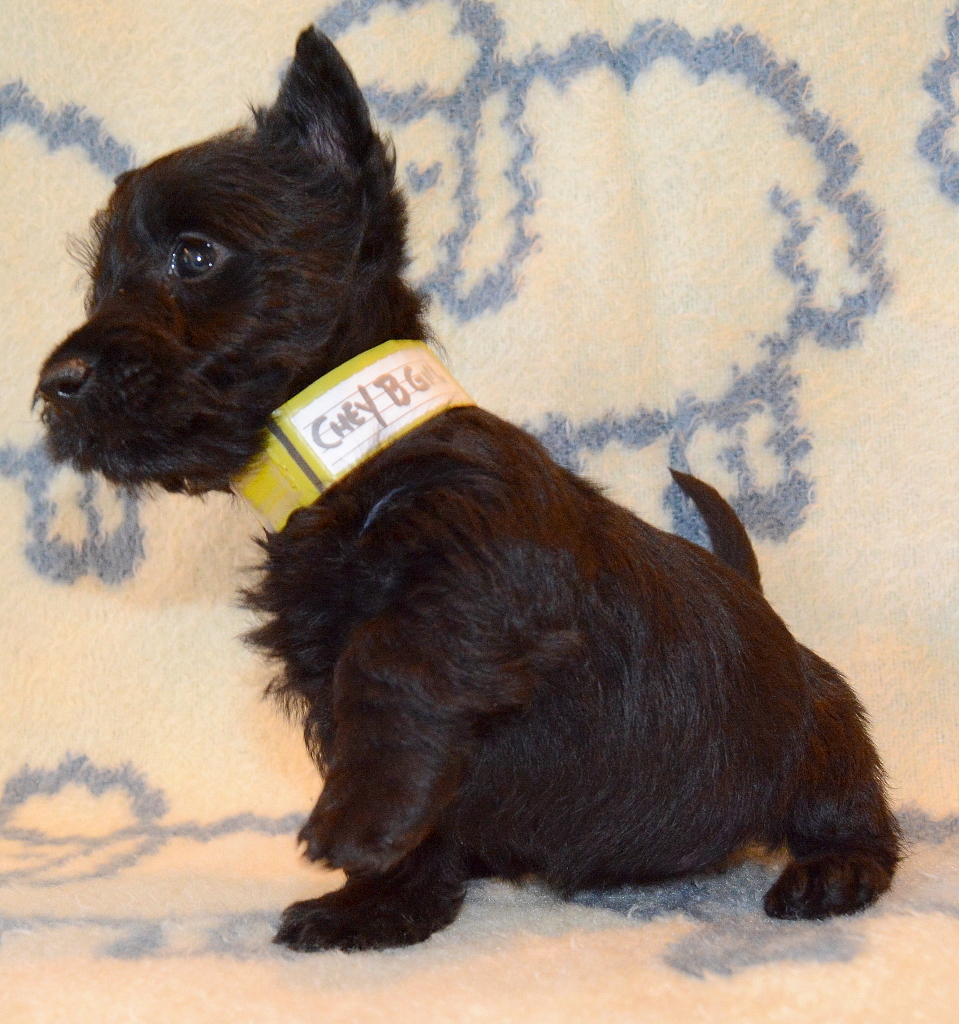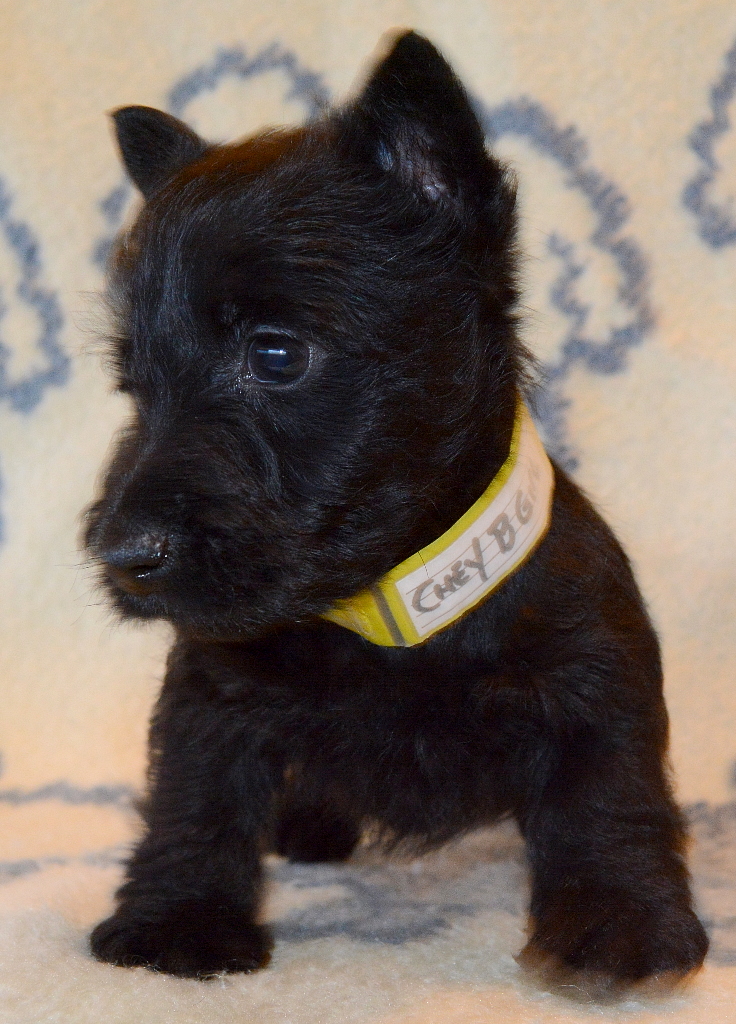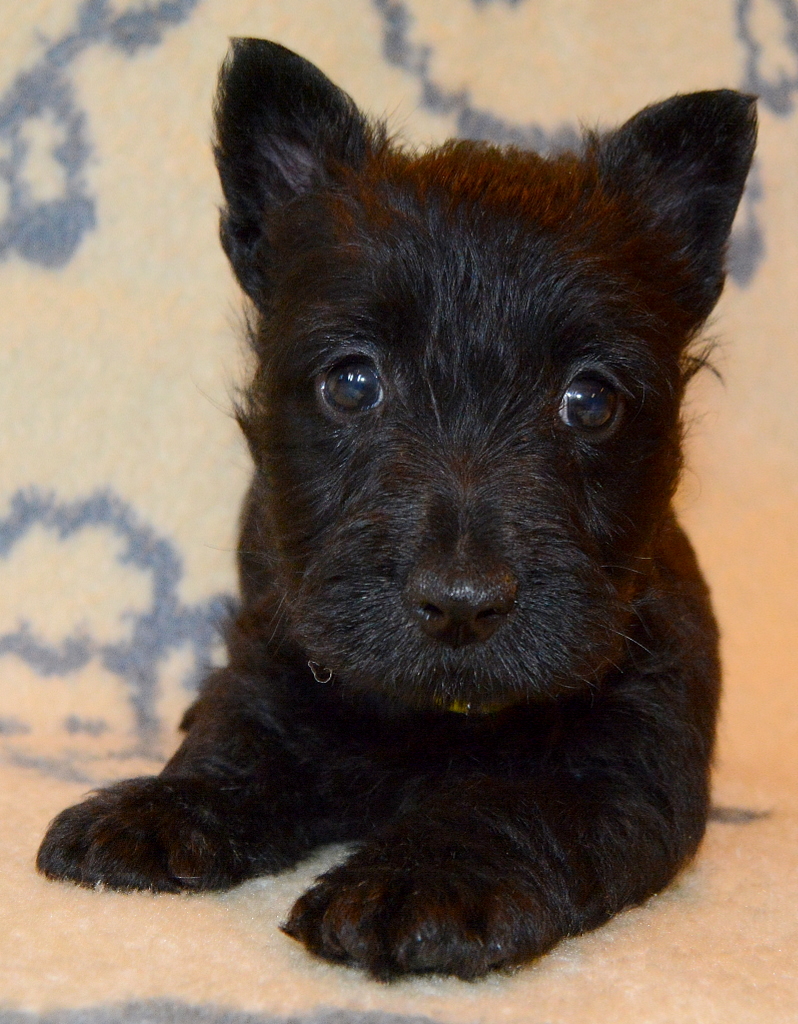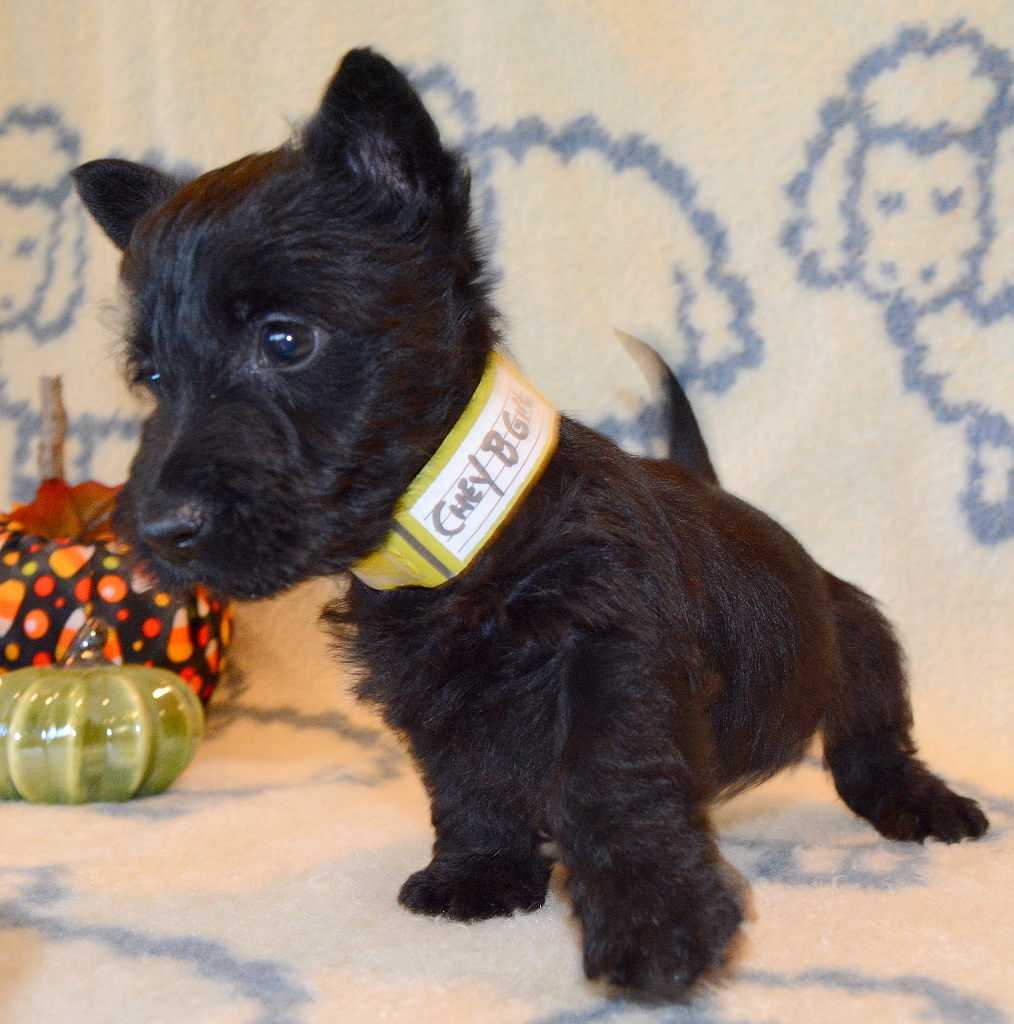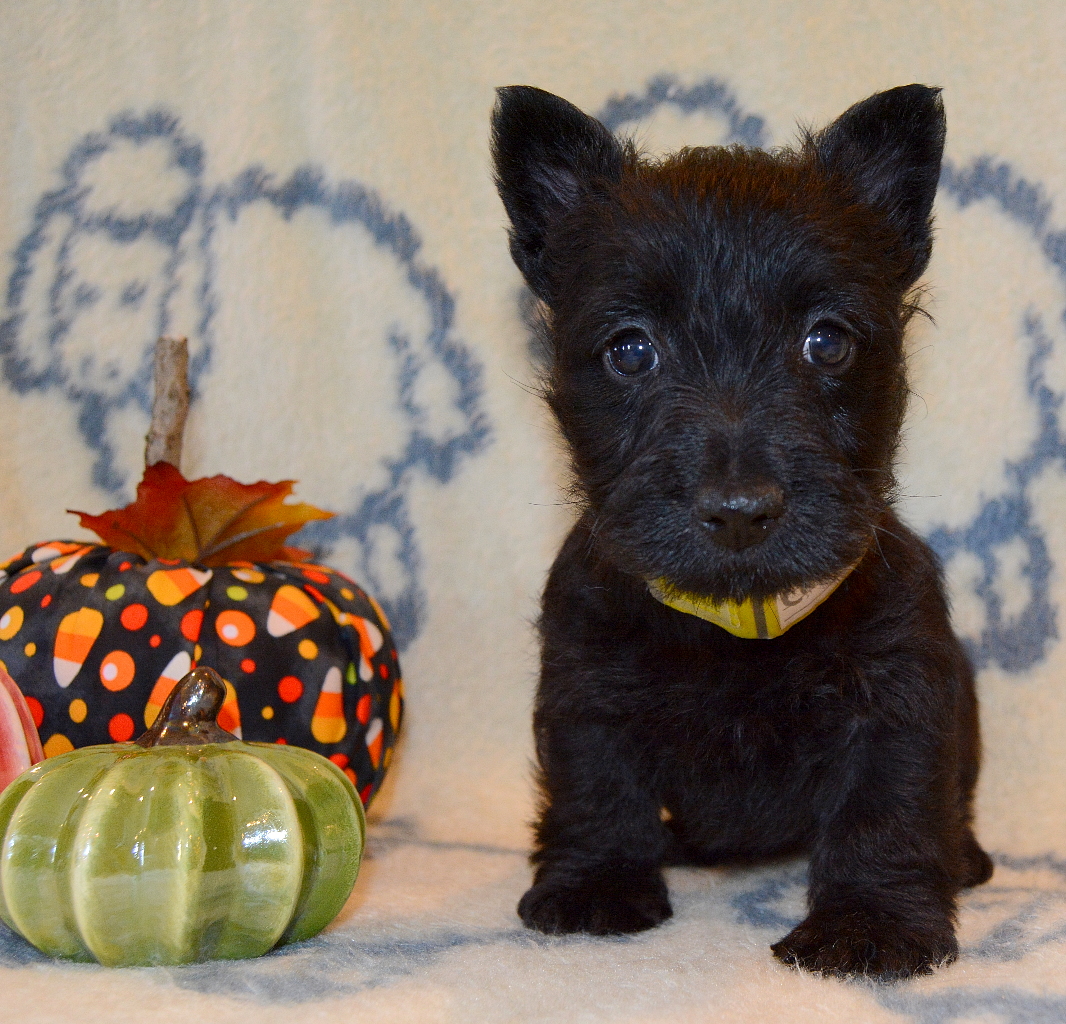 The Boys
The Black Boy
He loves to explore and check out everything he can.
He's not a leader, he is happy to follow but he is confident once he feels safe.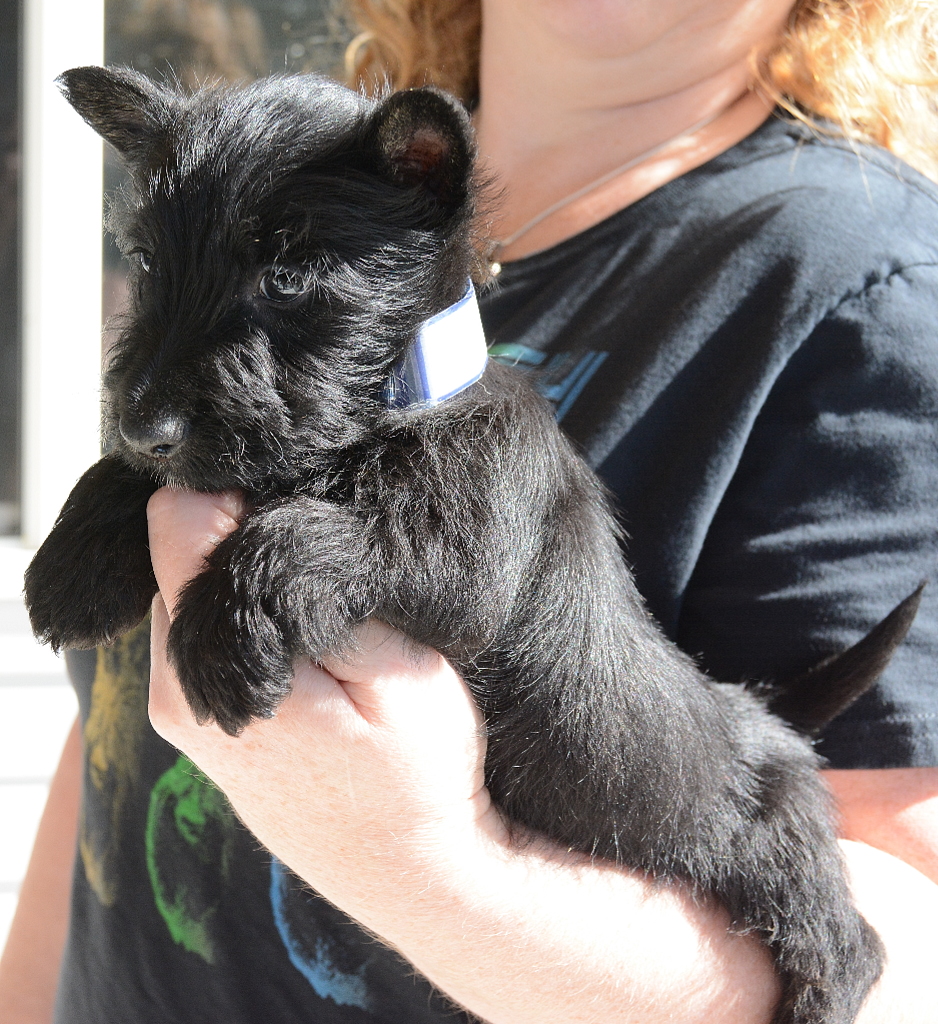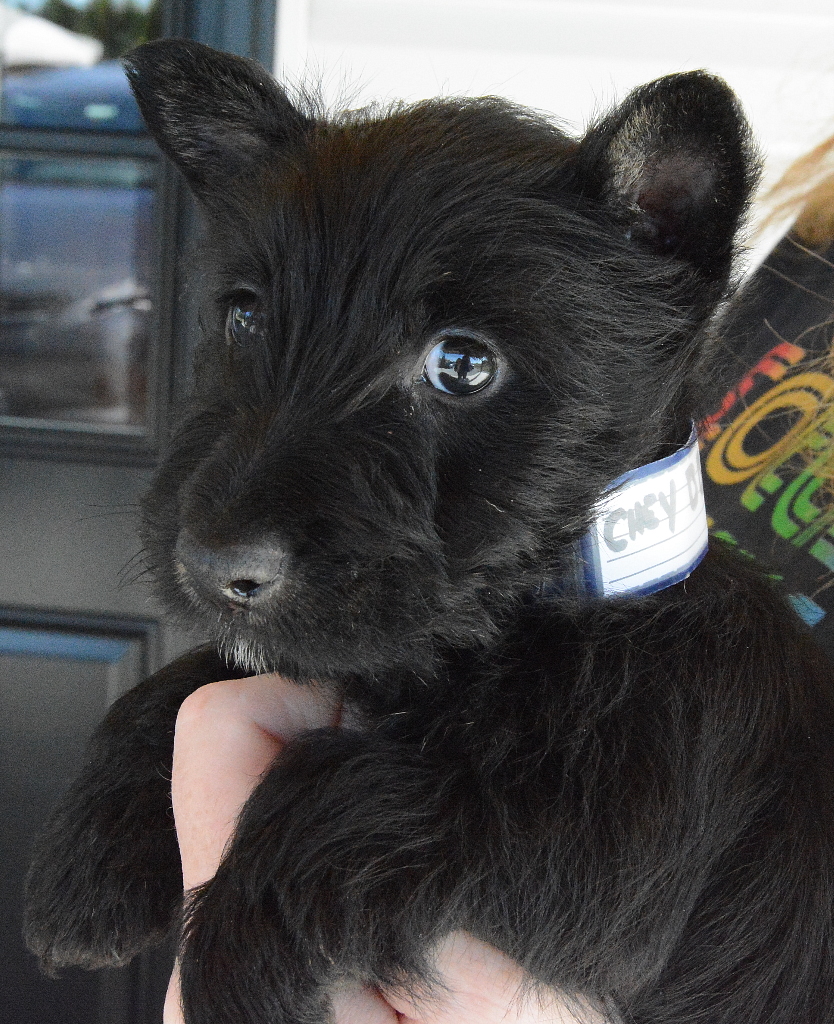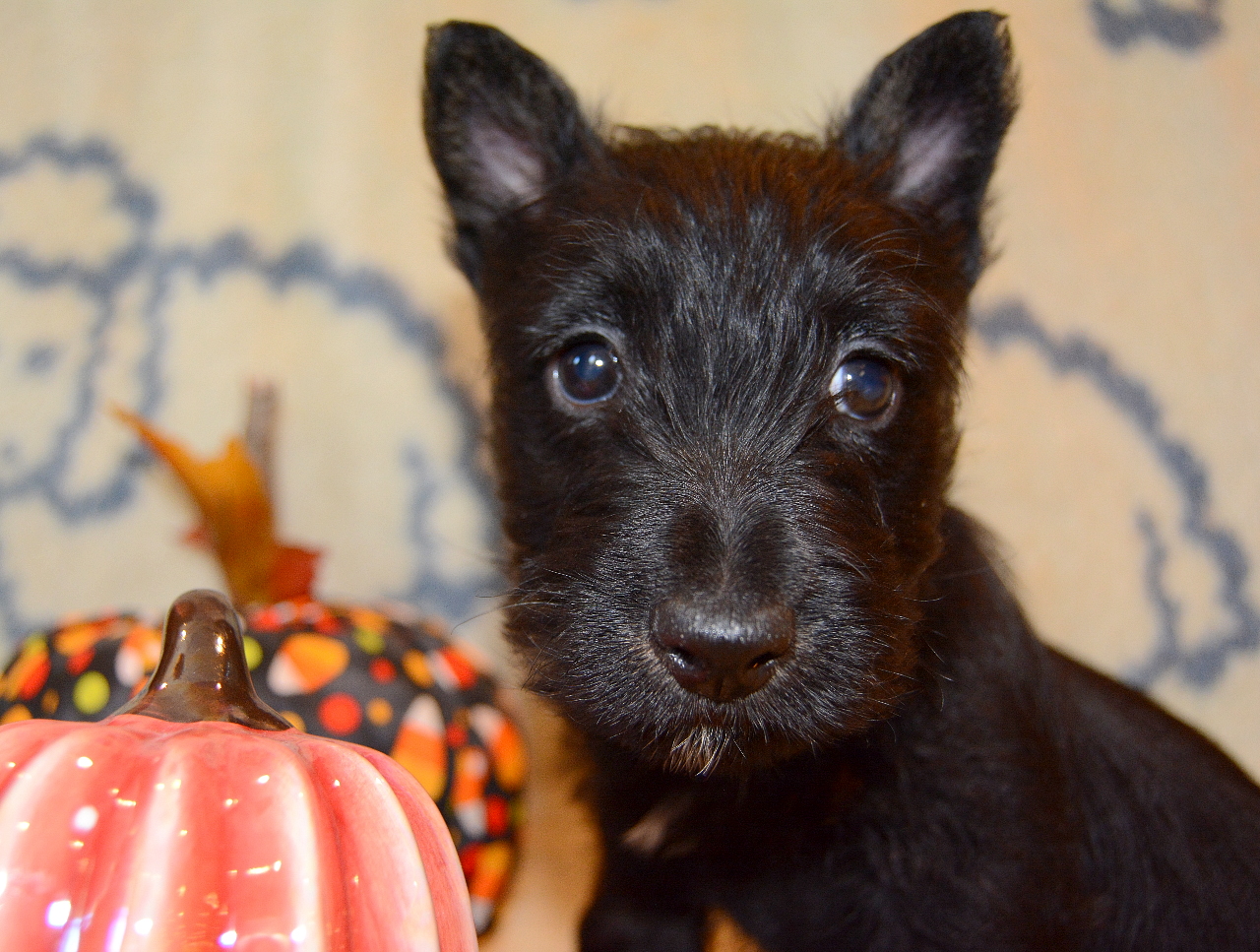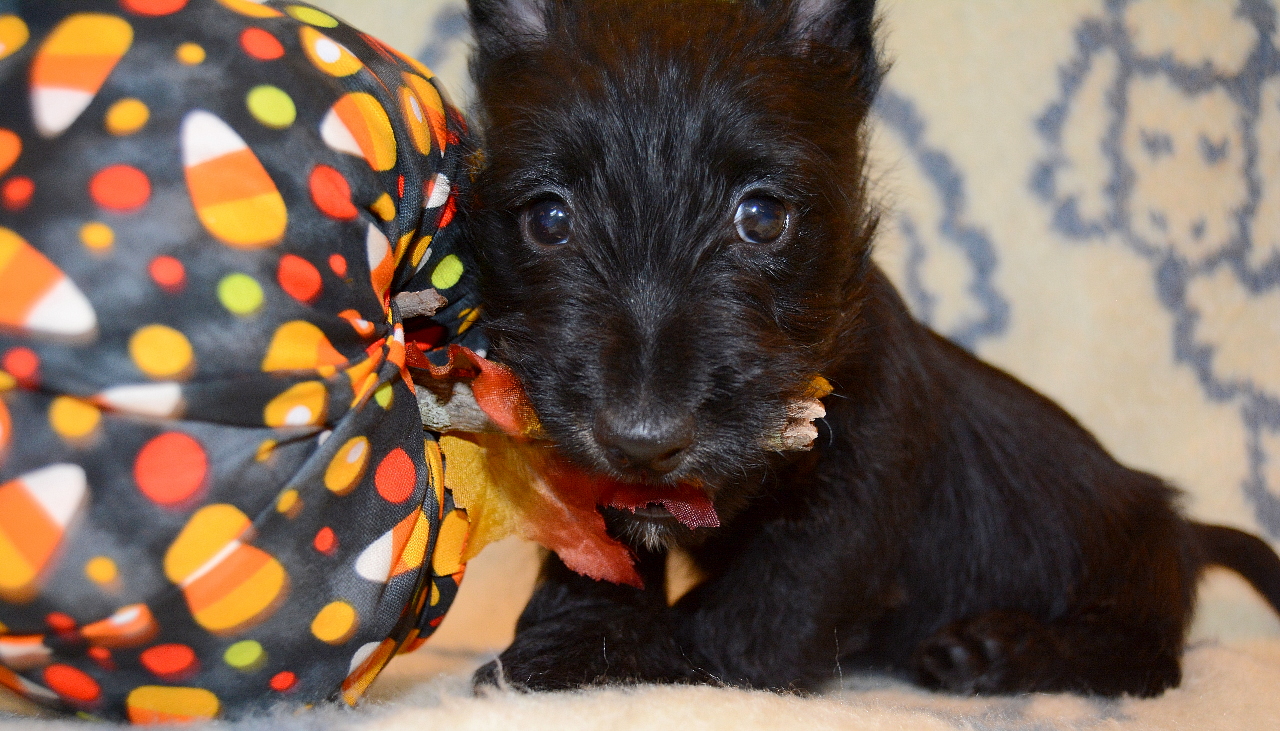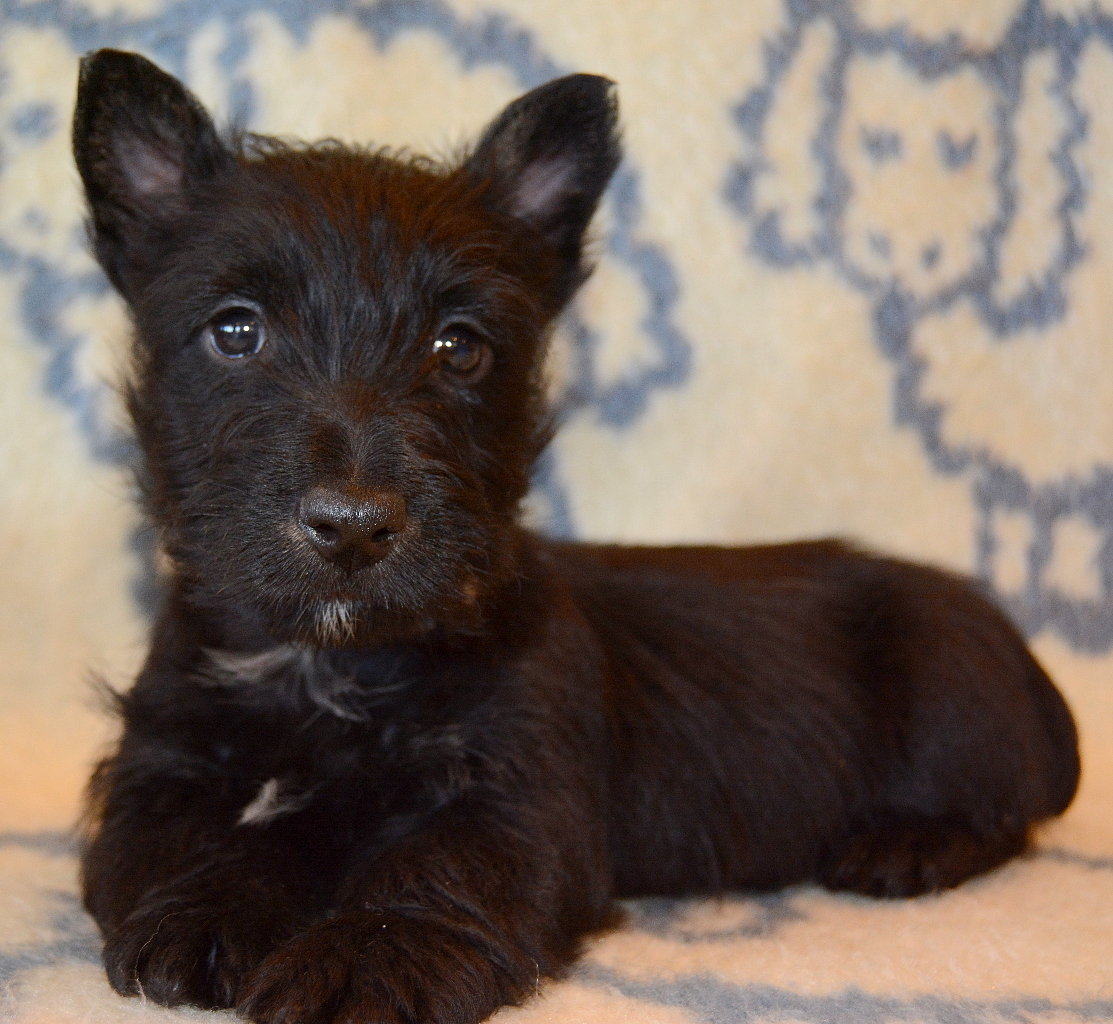 The Wheaten Boy
He's a total snuggler. He is very observant and seems to be able to entertain himself quite nicely if he needs to.
No wild child here!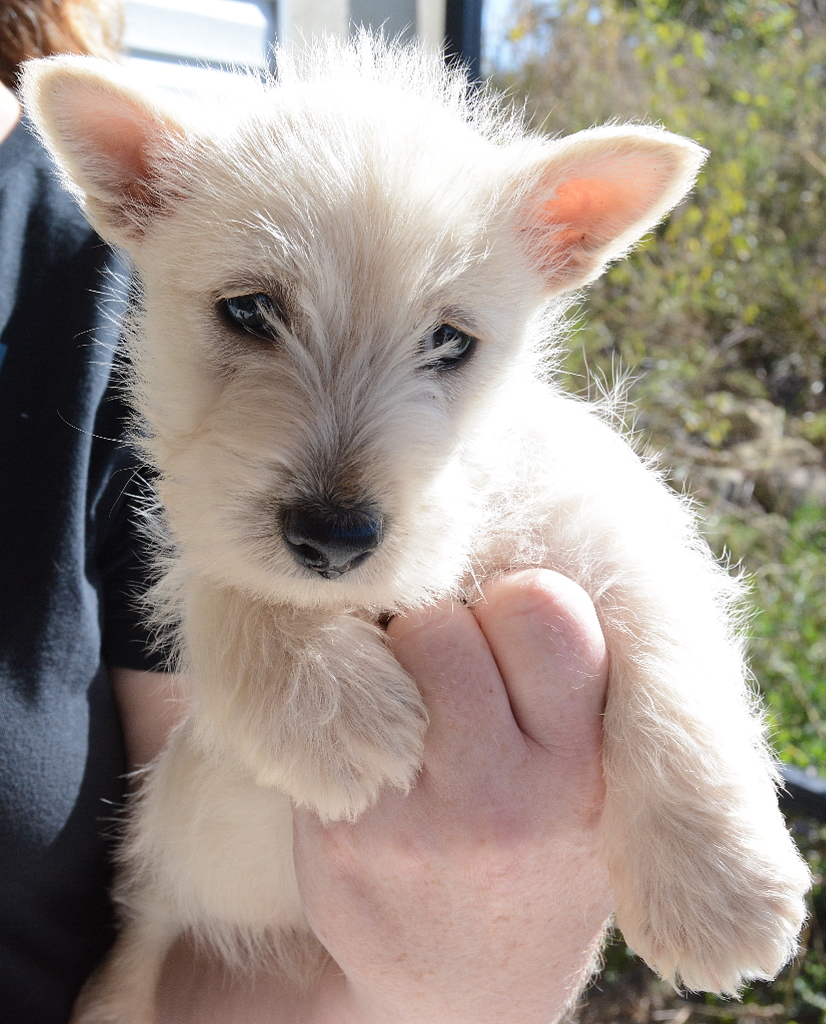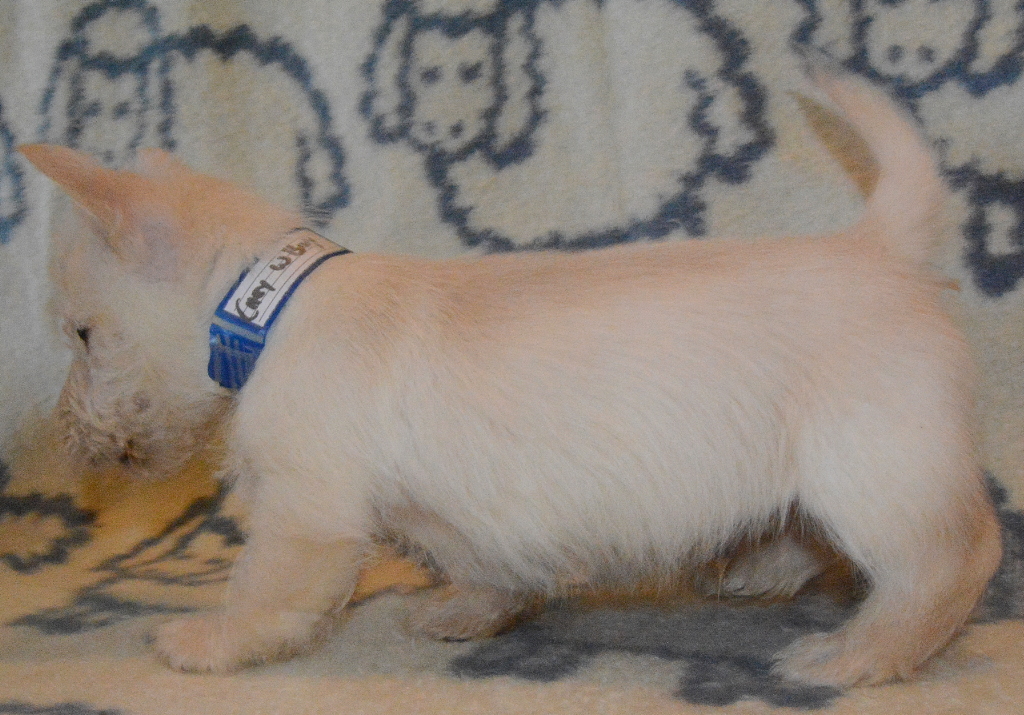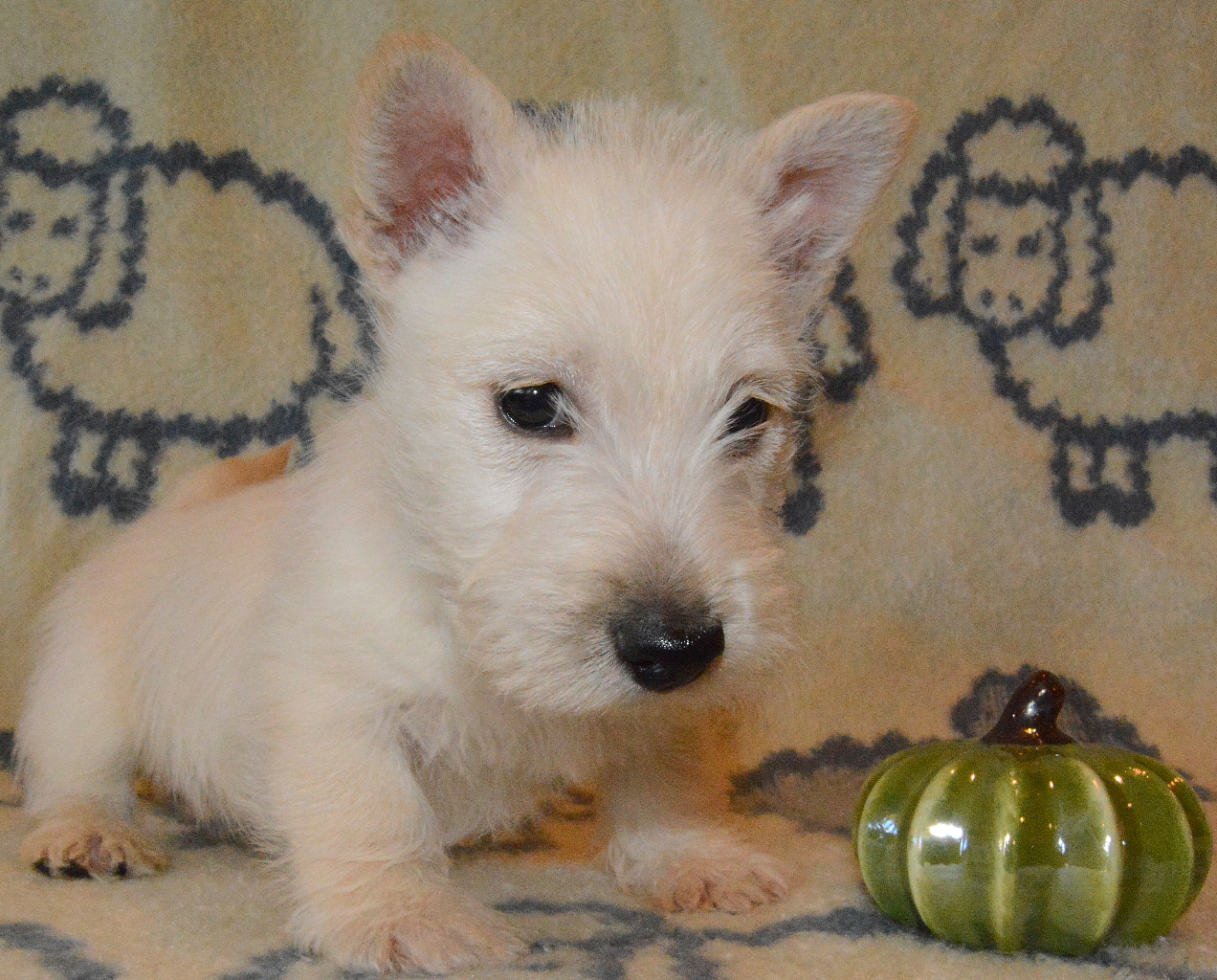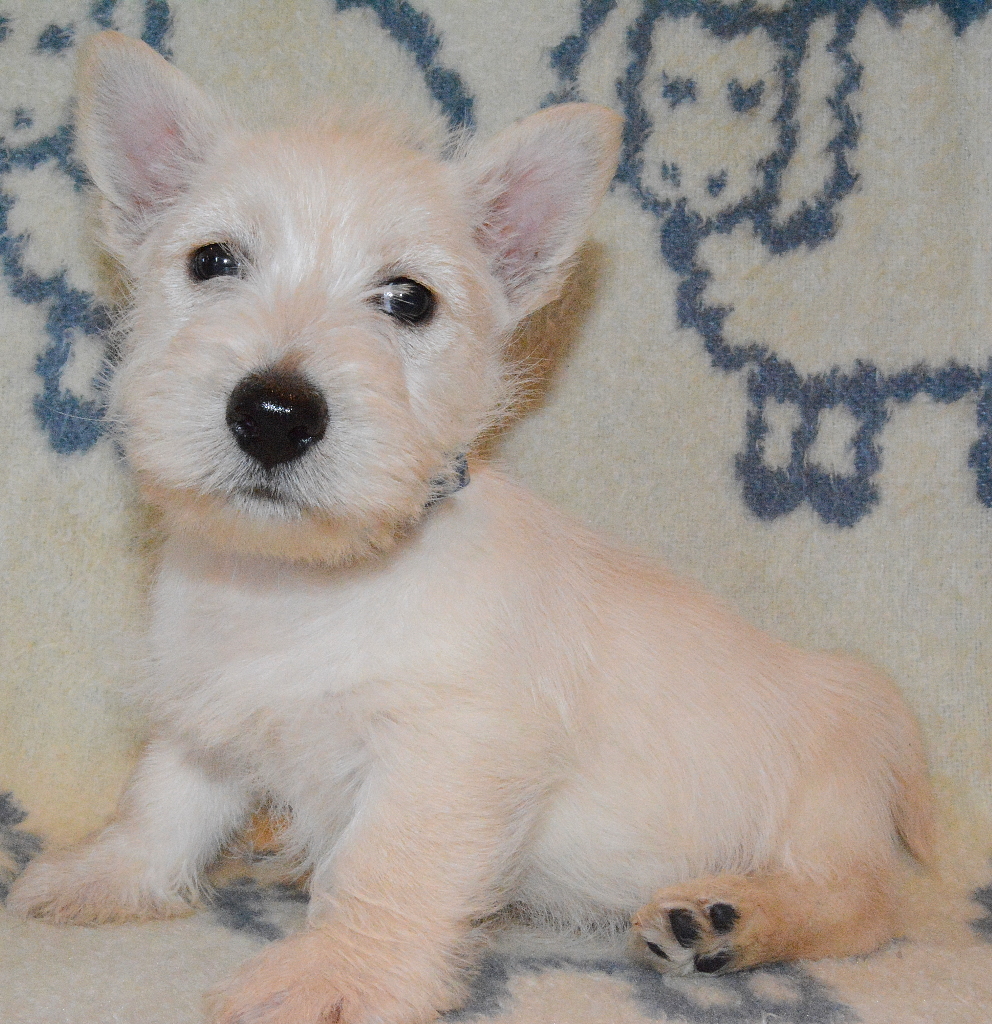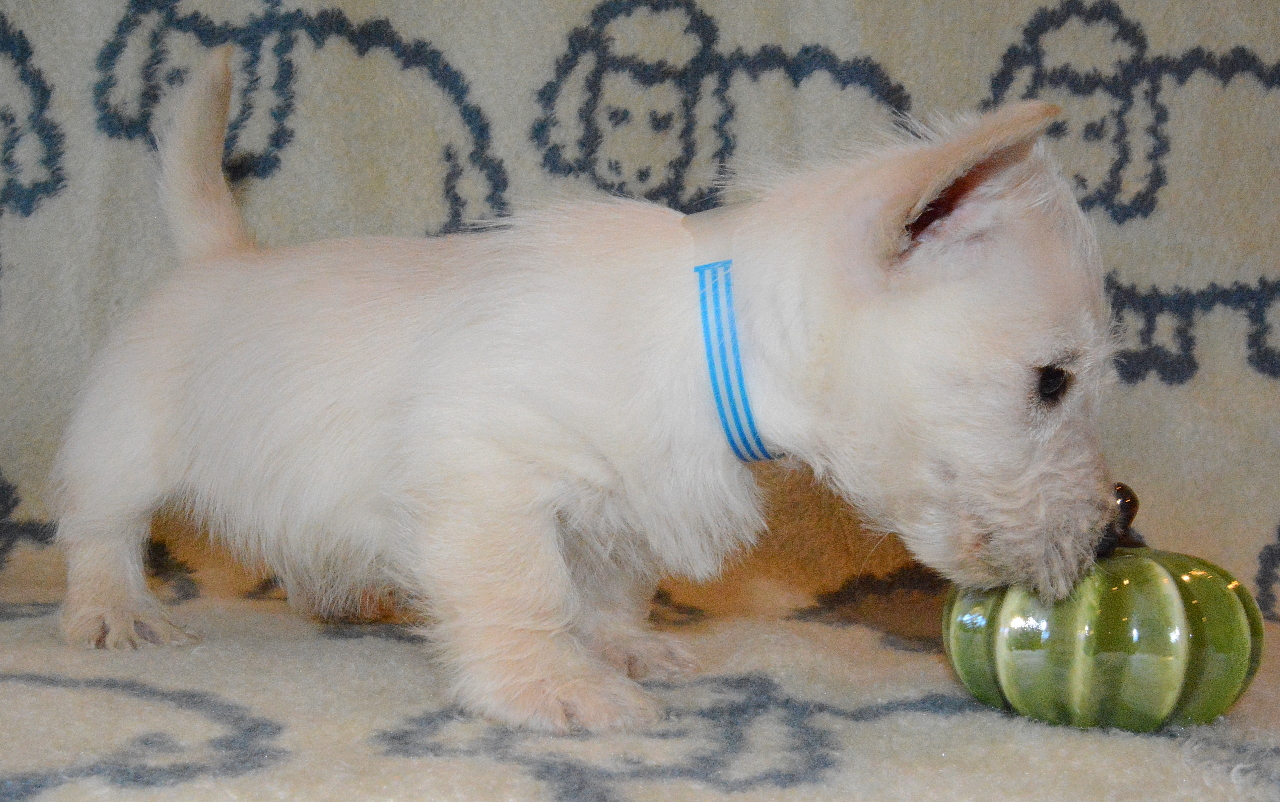 The End.
Please check us out on facebook for some BONUS pictures of this litter.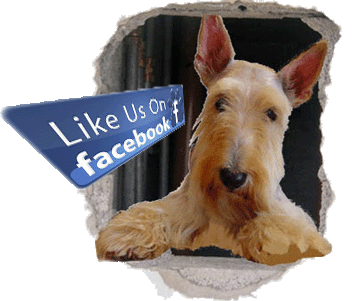 10-06-2019
On August 26th 2019, Cheyenne and our boy Silverado had a beautiful litter of 4.
1 black boy, 1 wheaten boy, 1 black girl and 1 wheaten girl
I am placing these guys to folks on my waiting list.
If you would like to be added to my waiting list (no obligation) Please Click HERE
Prices, terms, email address and phone number are located here.
These pups will be ready to go home on Saturday, October 26th 2019
These guys will have their vet check and 1st shots tomorrow.
They are now totally weaned away from Mom.
Here are their 1st pictures!
2 Girls LEFT 2 Boys RIGHT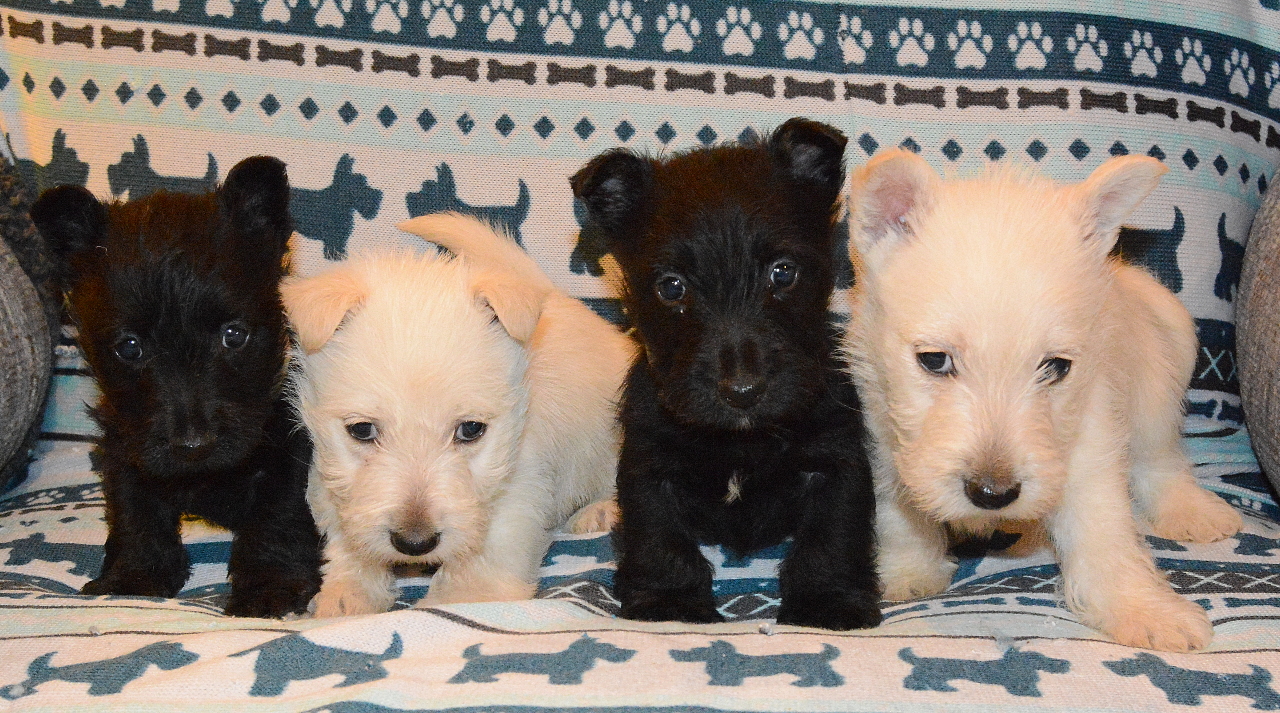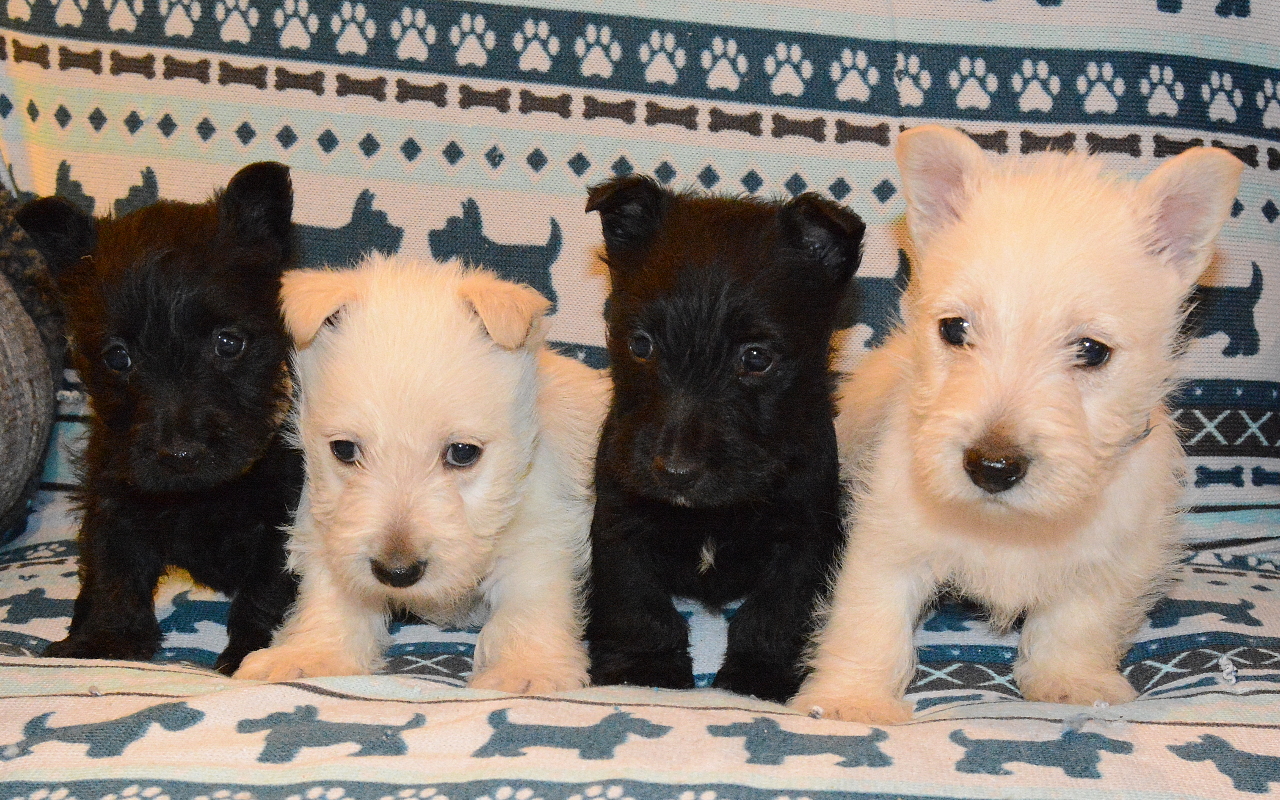 The Girls
The Boys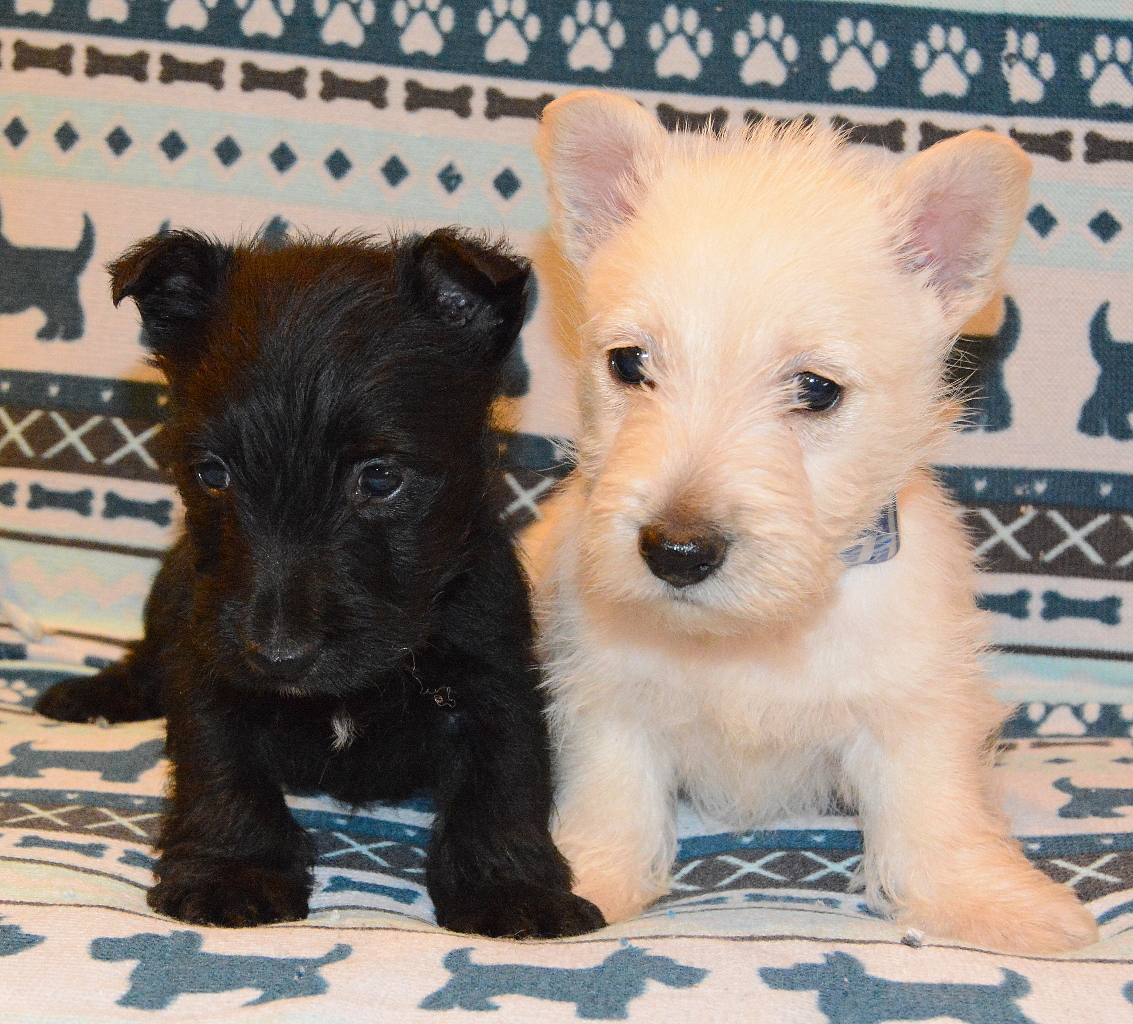 Please check back in about a week for a new update.