Matilda and Yankee's August 30th, 2021 litter
Newest pictures are at the top of the page, the further down you look, the younger the pups.
-------------------------------------------------------------
10-21-2021
WARNING BIG UPDATE, PLEASE LET ALL PICTURES LOAD.
These pups have had their 1st vet check and inoculations, everyone is doing great and growing fast.
They are now 100% weaned.
Here are the new pictures.
Everyone has a new ID collar, this will remain with them until they go home.
The boys are in green, the girls are wearing orange.
The Girls
Girl #1
She's a very relaxed girl.
She seems to be a little bit unsure at 1st but very inquisitive when she feels safe.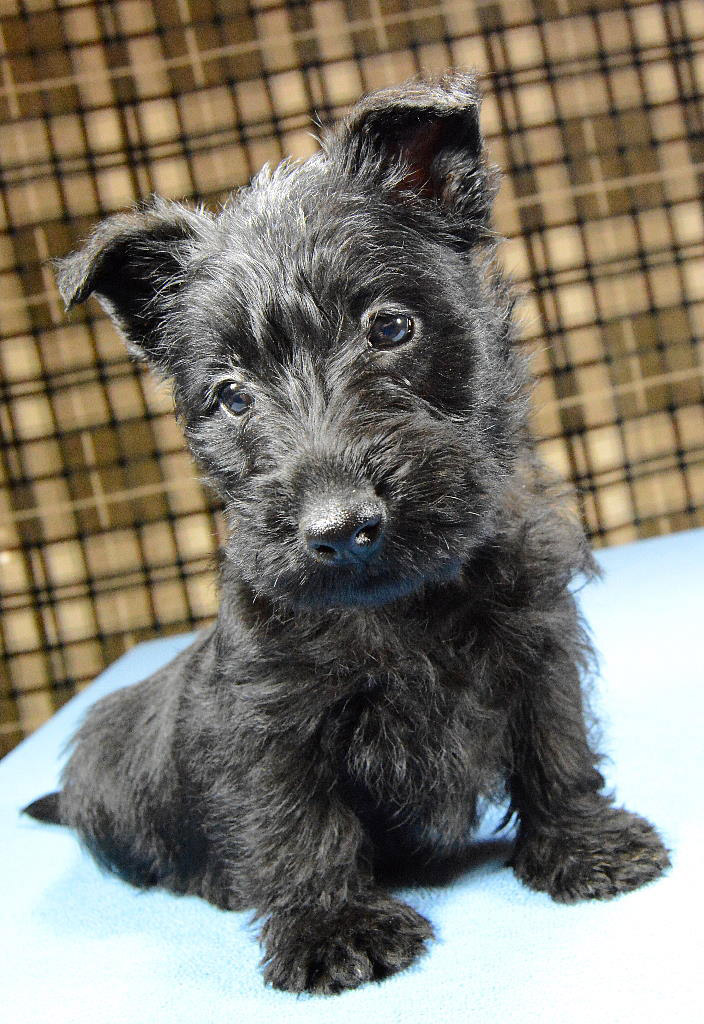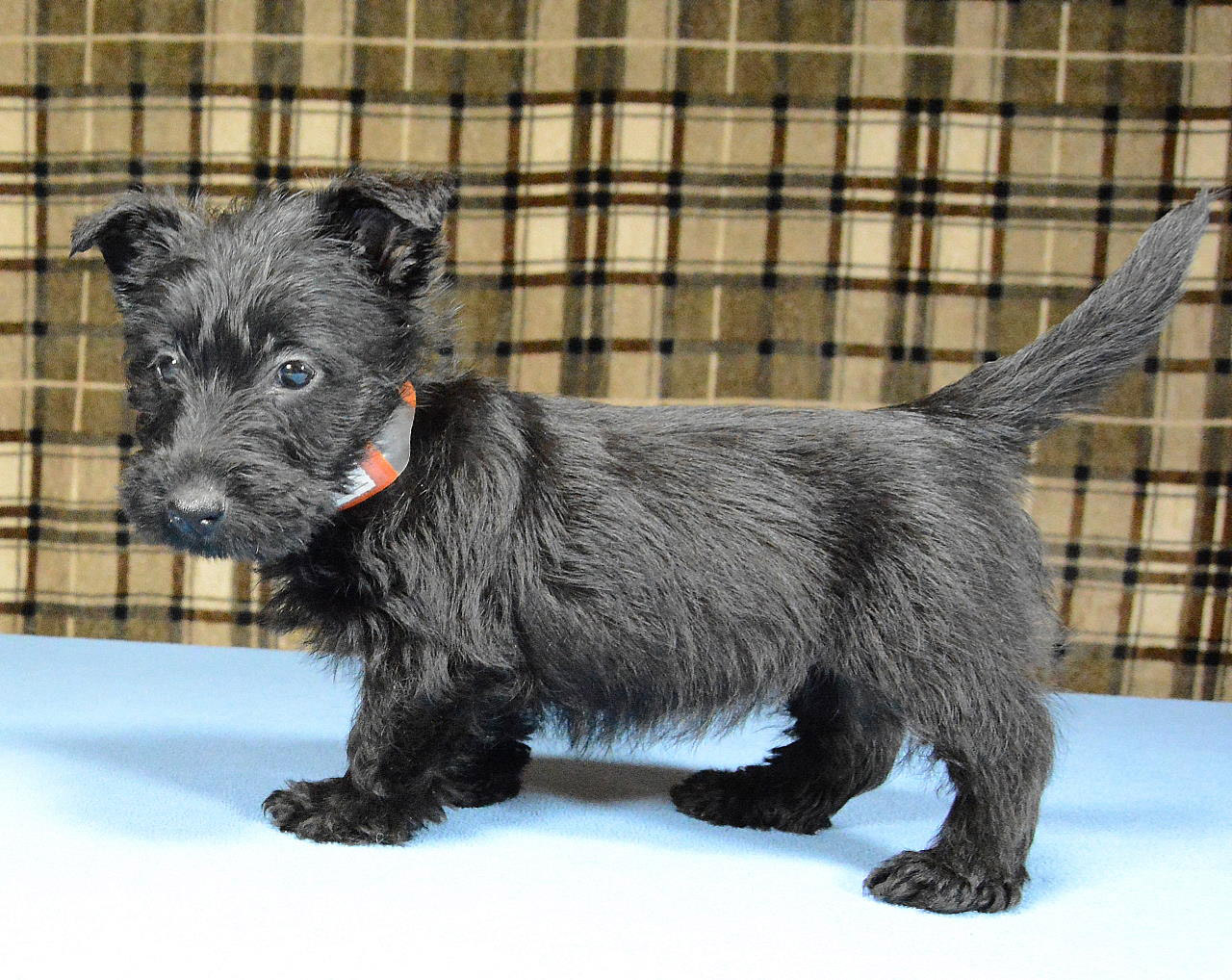 Girl #2
She's a lot like her sister above but maybe just a tad more adventurous.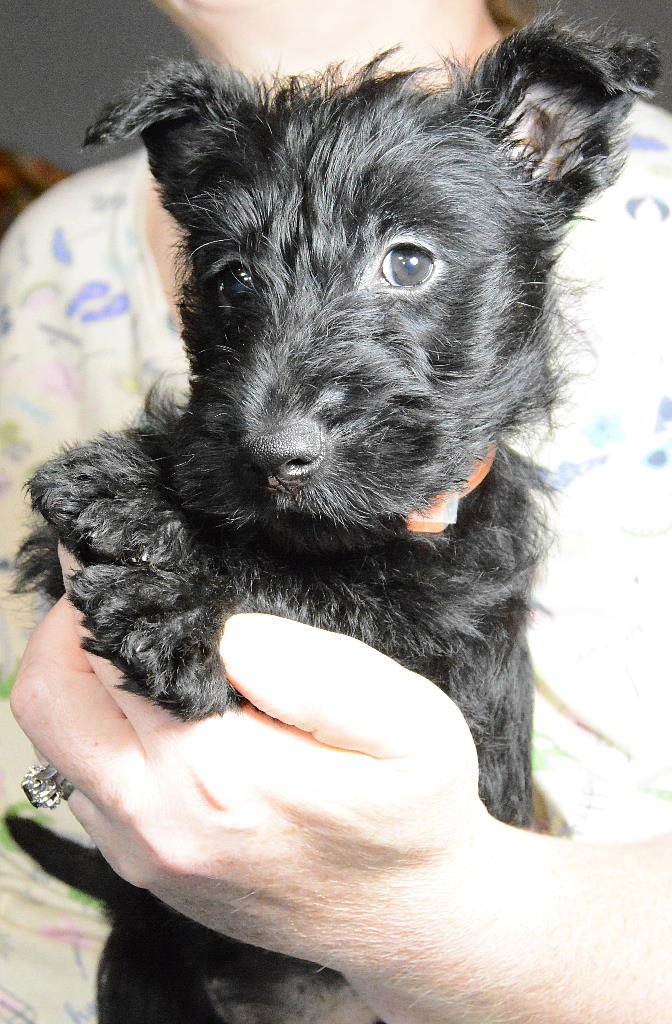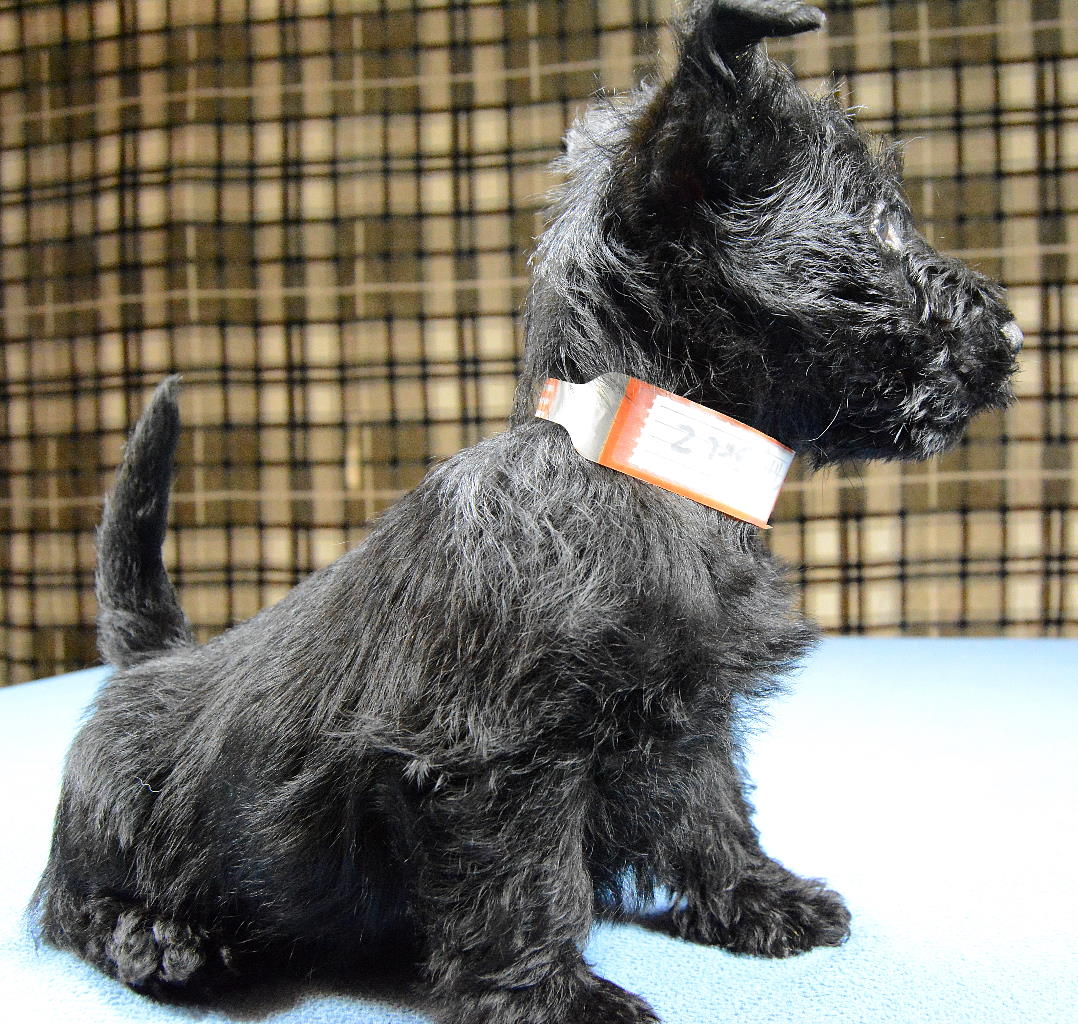 Girl #3
The smallest girl is also the bravest girl.
She is not too worried about charging into new situations.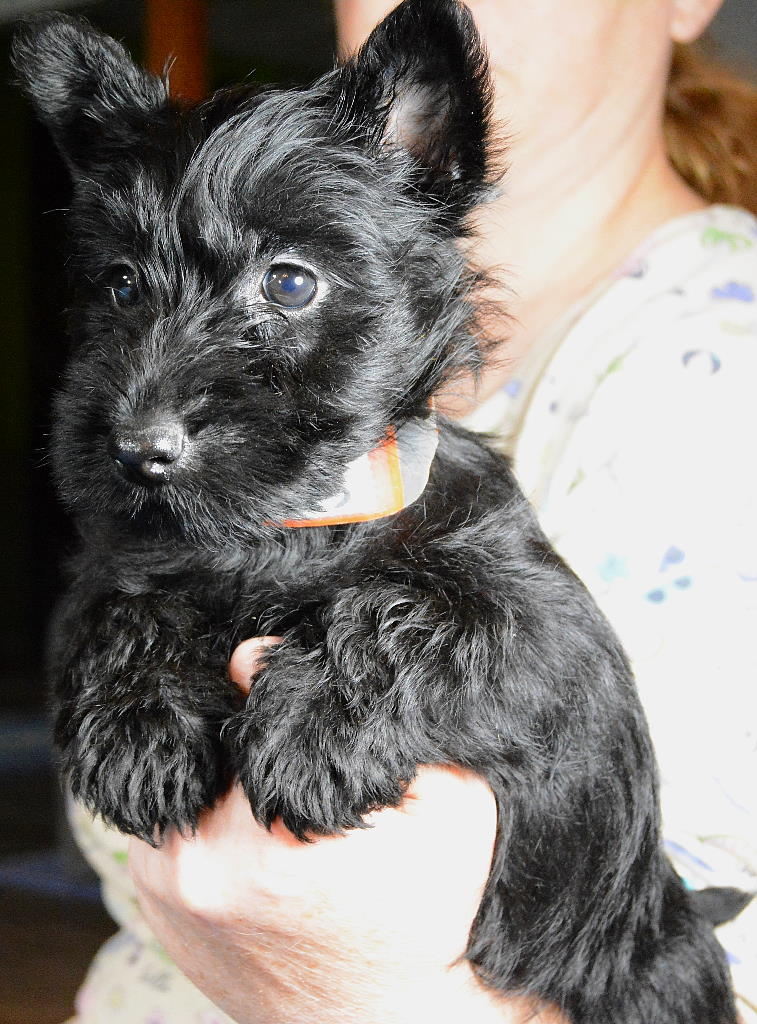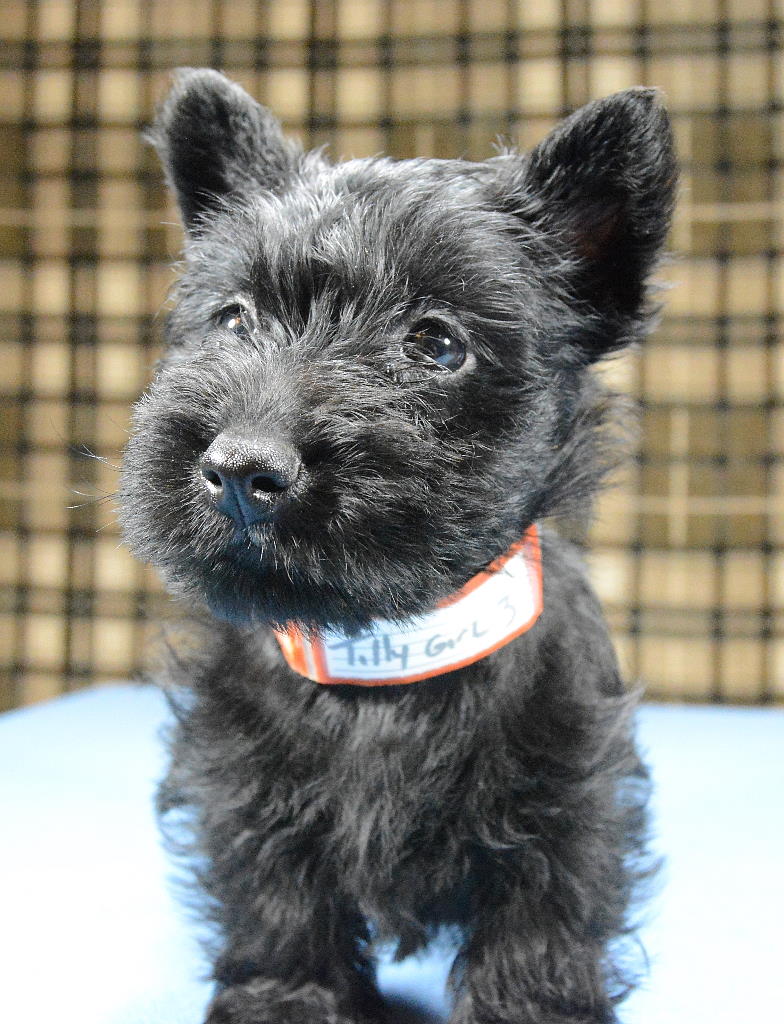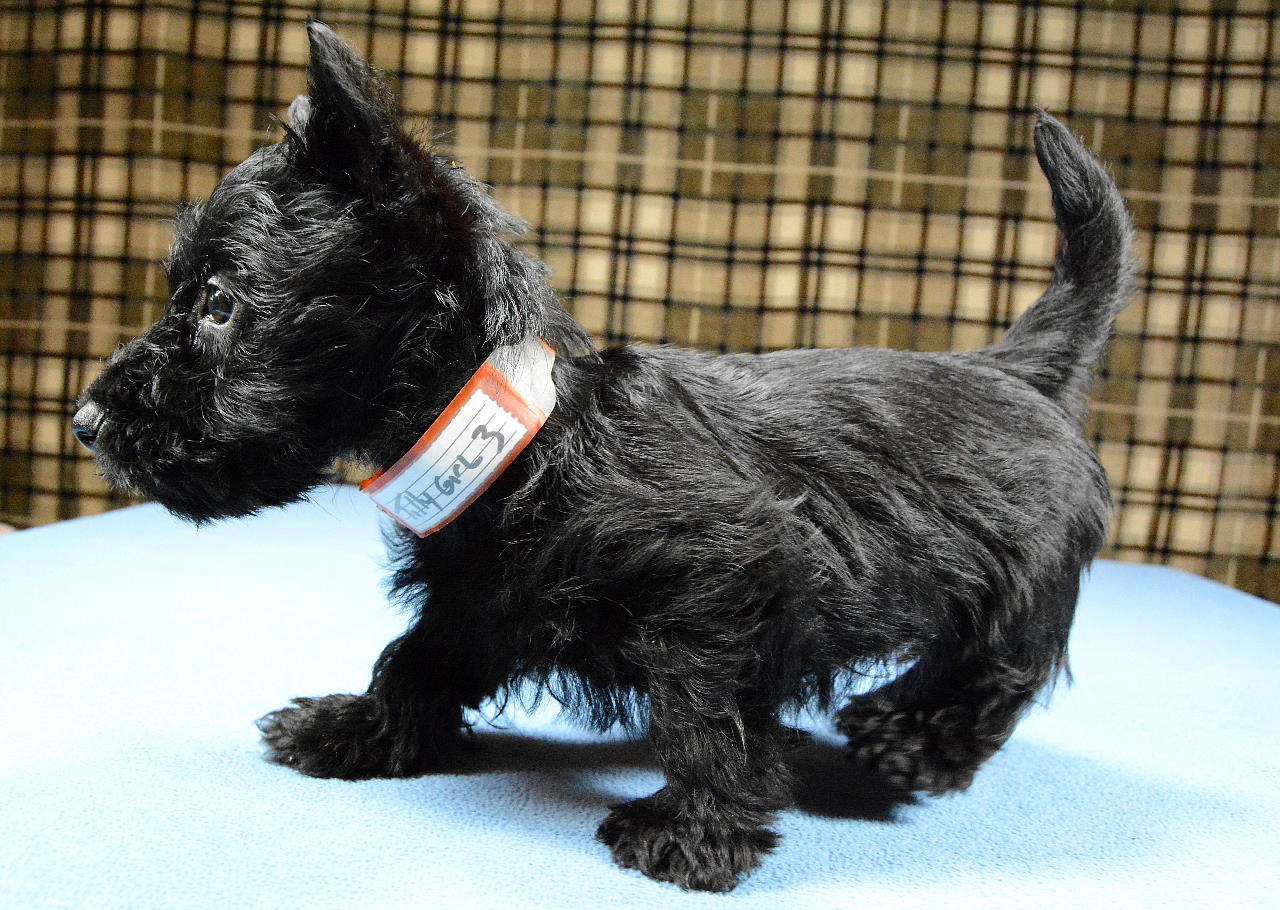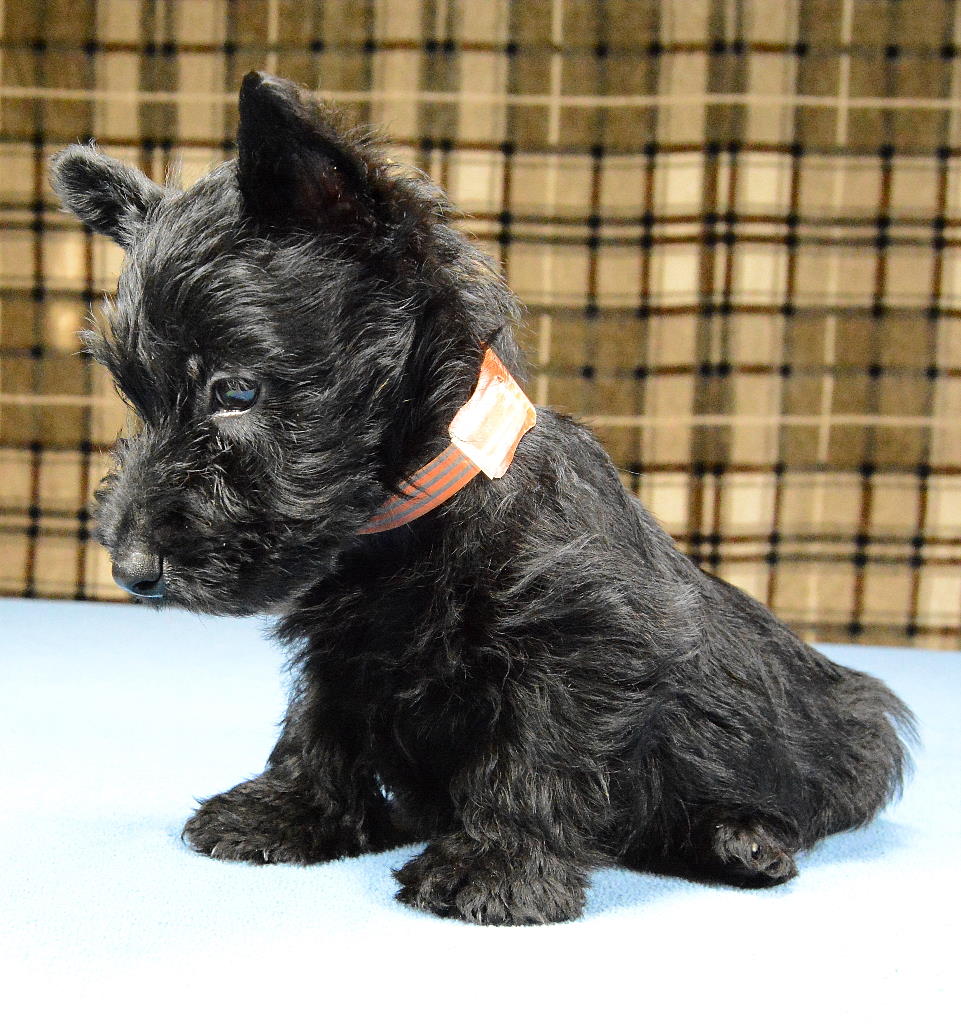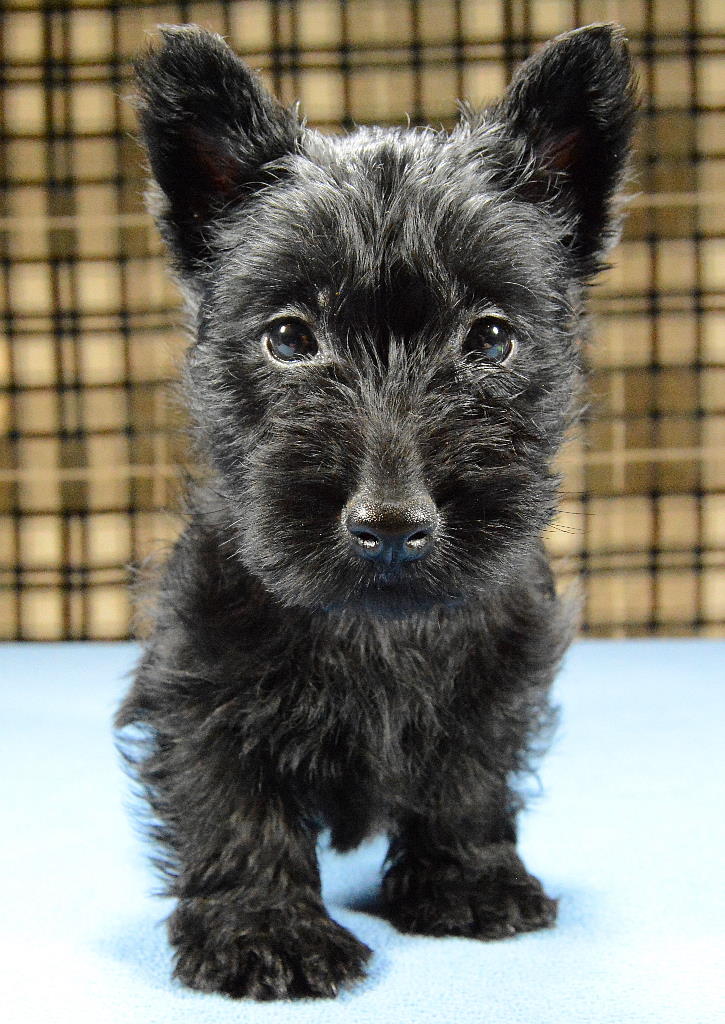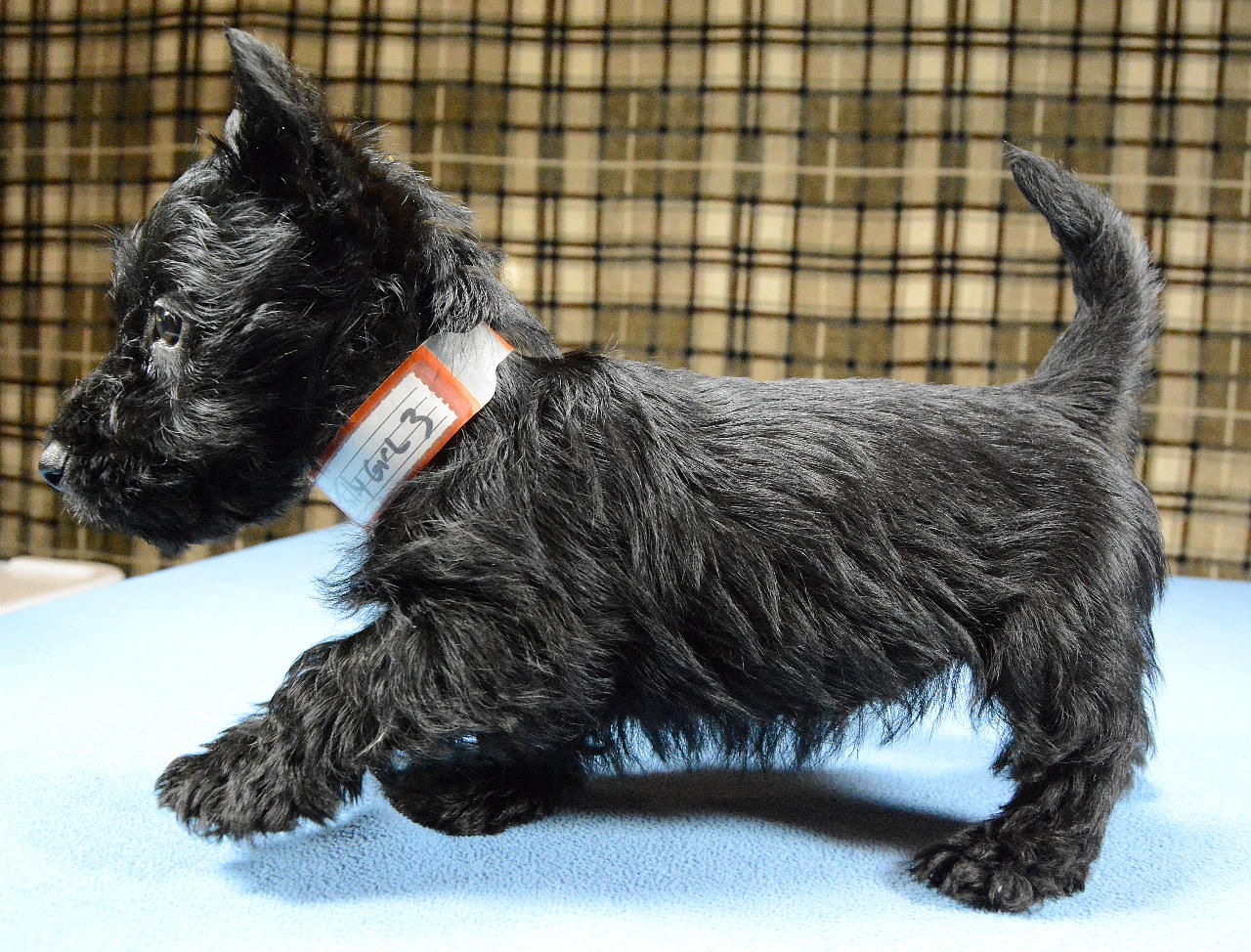 The Boys
Boy #1
Just like all the other pups in this litter, he is black however he does have some very slight brindle on his ears and feet.
Frosted Tips!
This guy is relaxed and calm but he must make sure the coast is clear before he enters.
Once he is sure everything is ok he will happily check stuff out.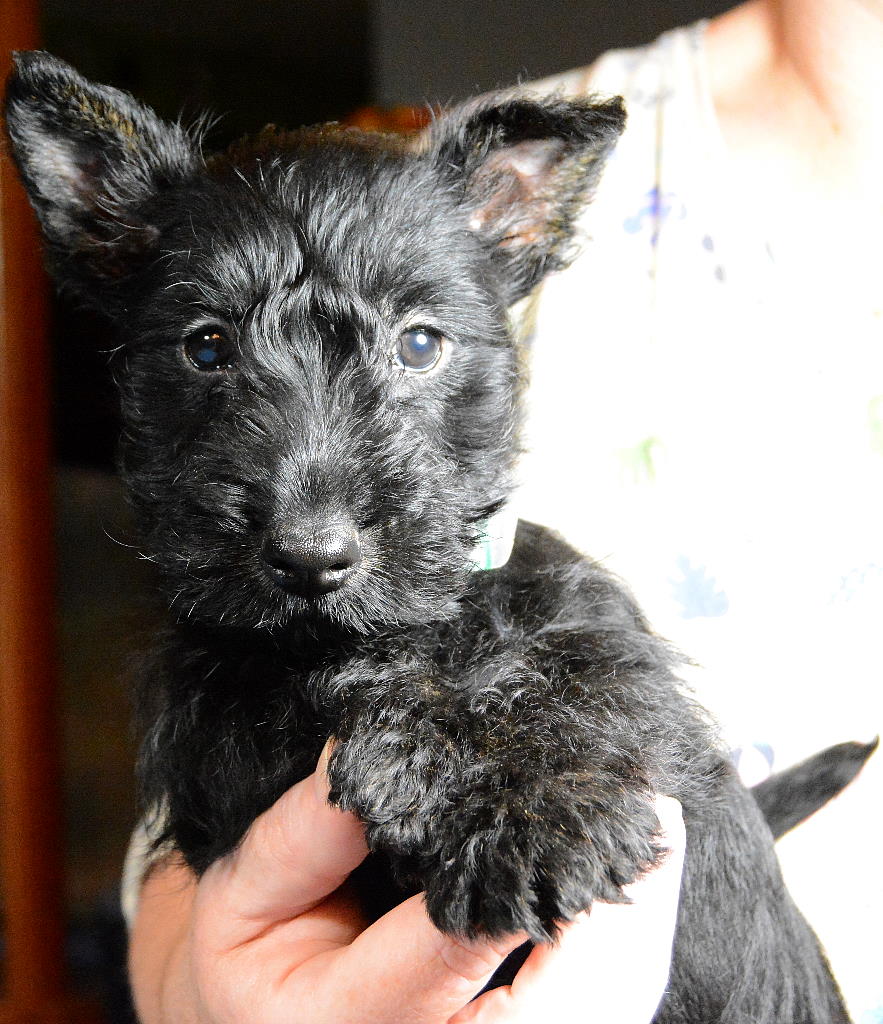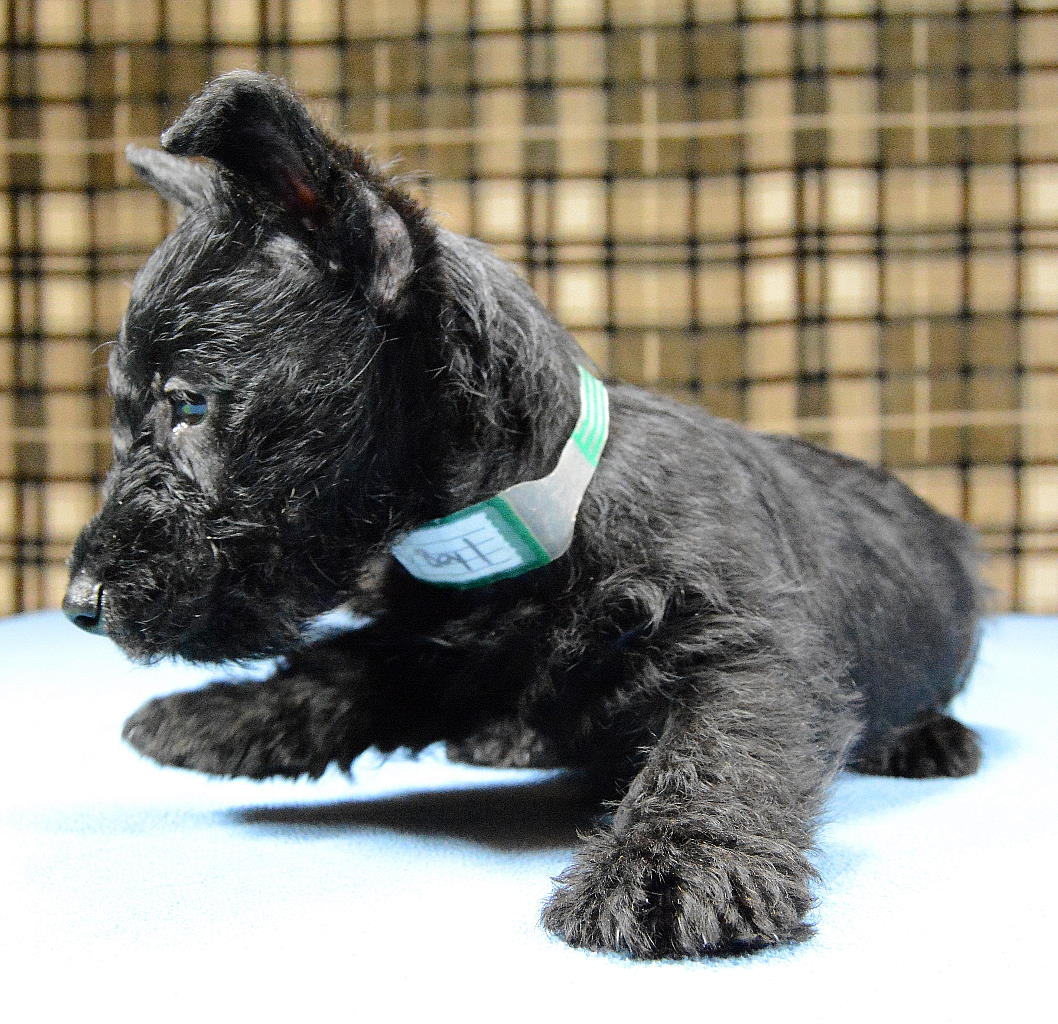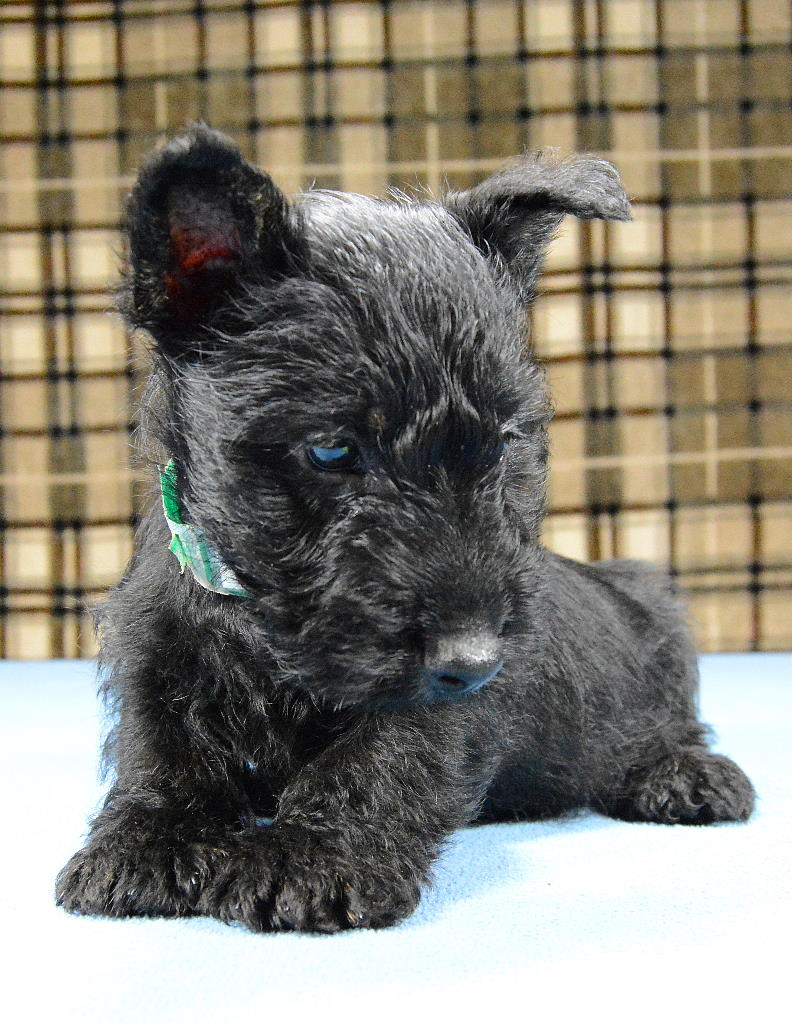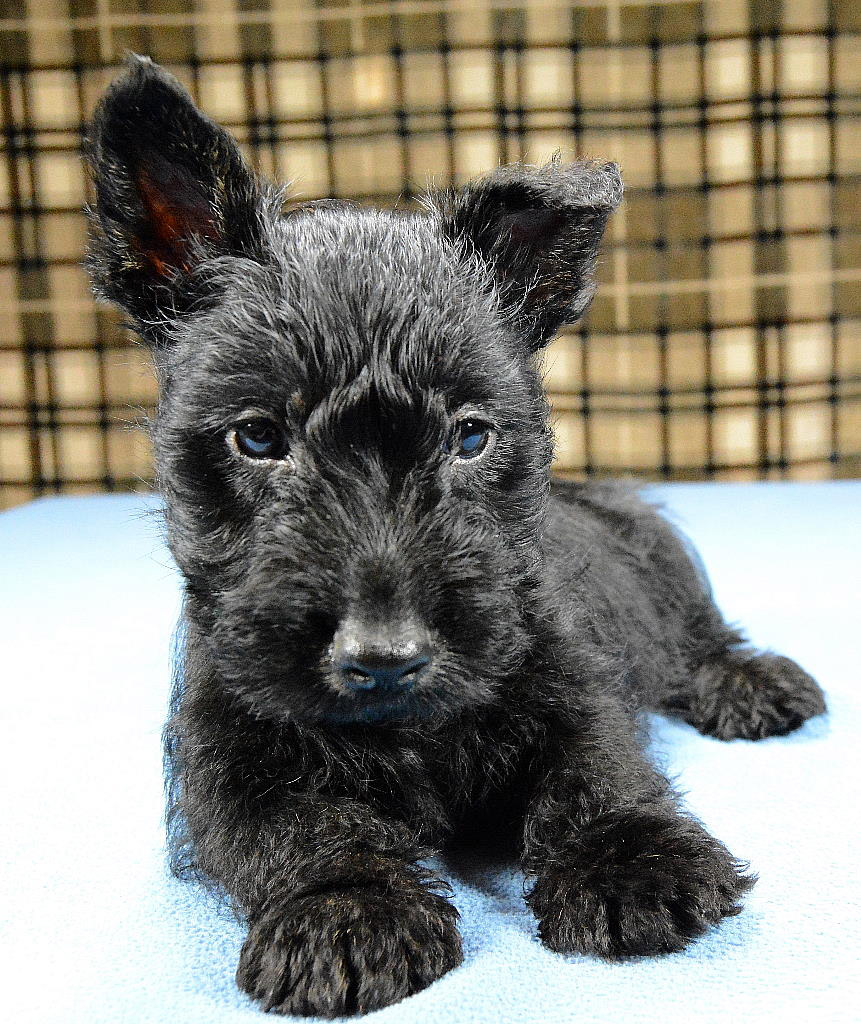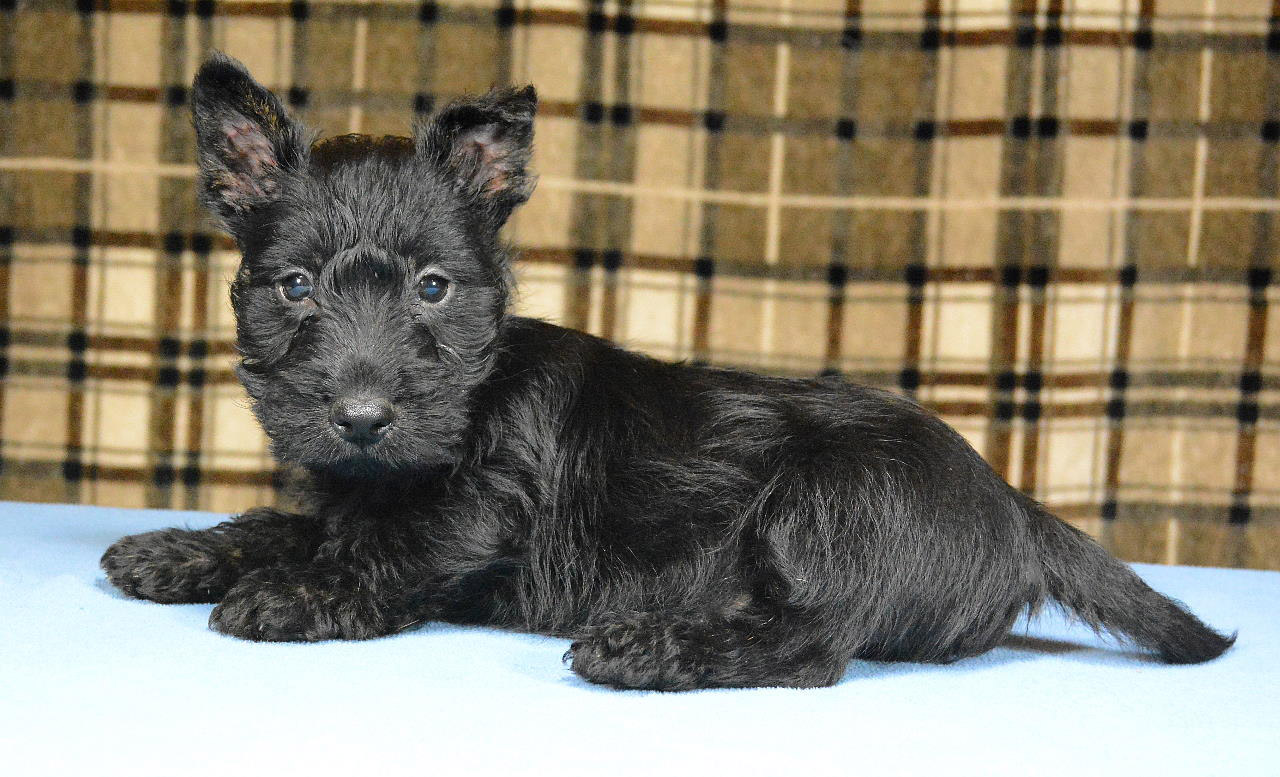 Boy #2
He's not the leader of the pack but once he feels safe he loves to play.
He also loves people...he would have much rather been in my lap during this photo shoot.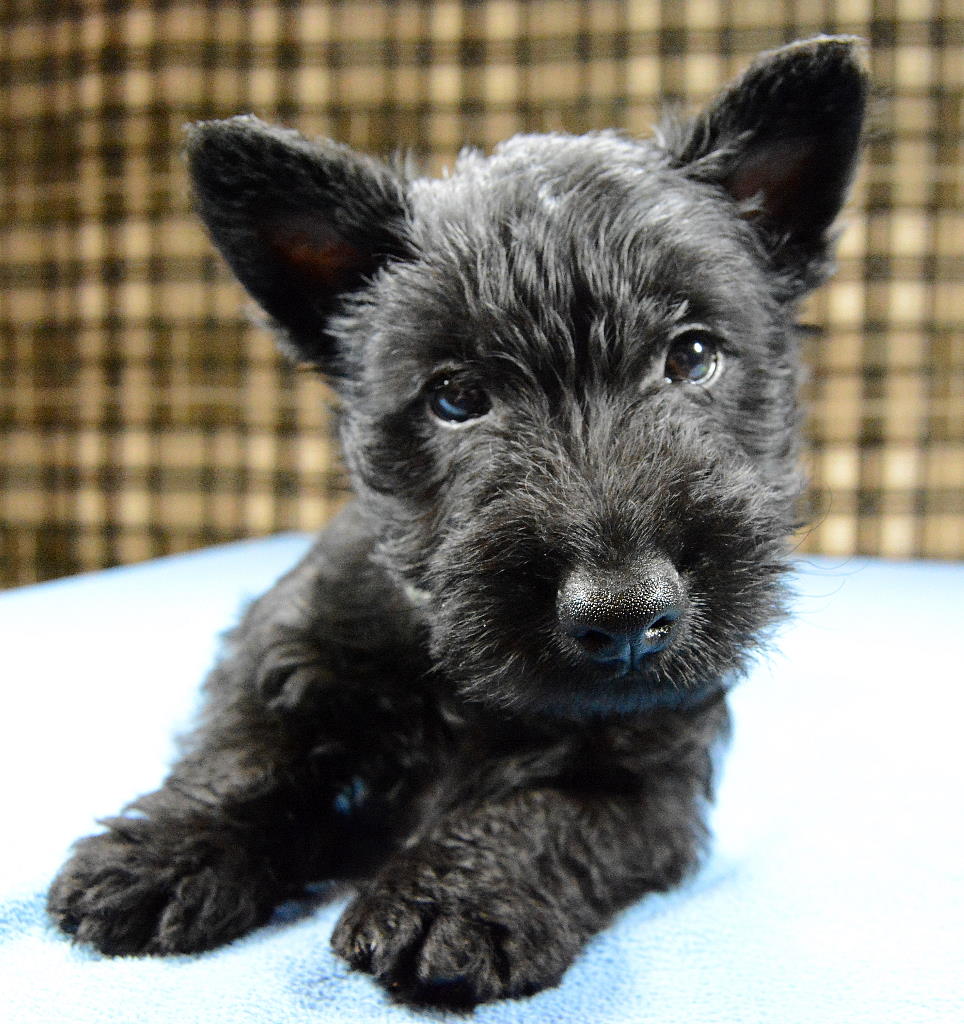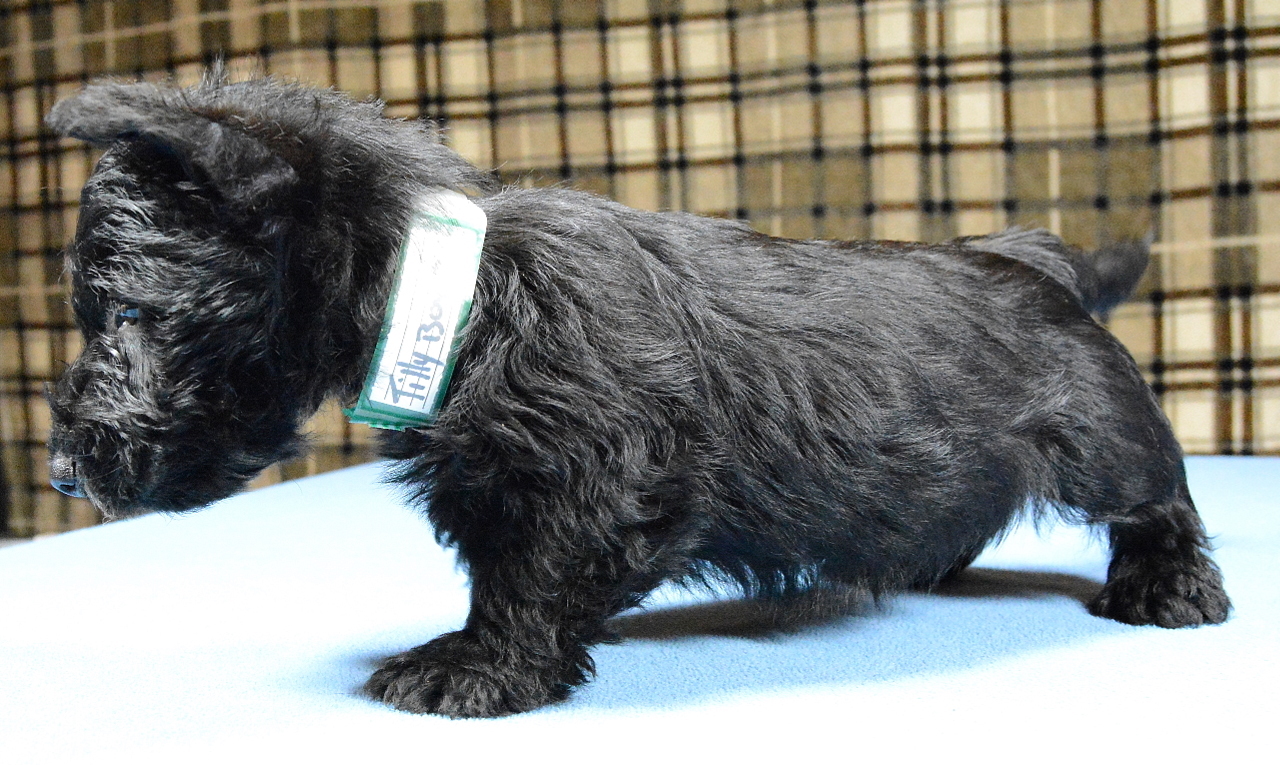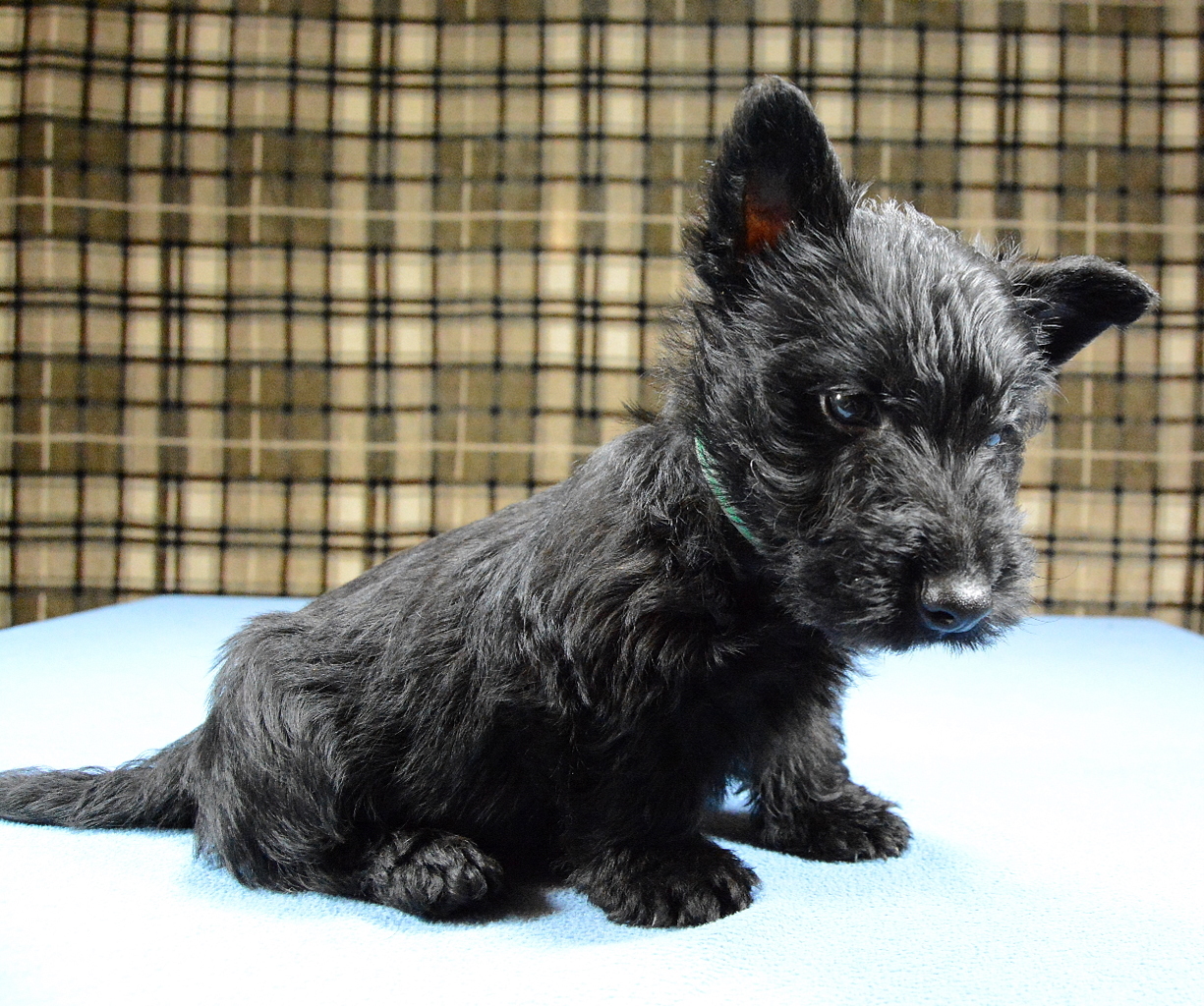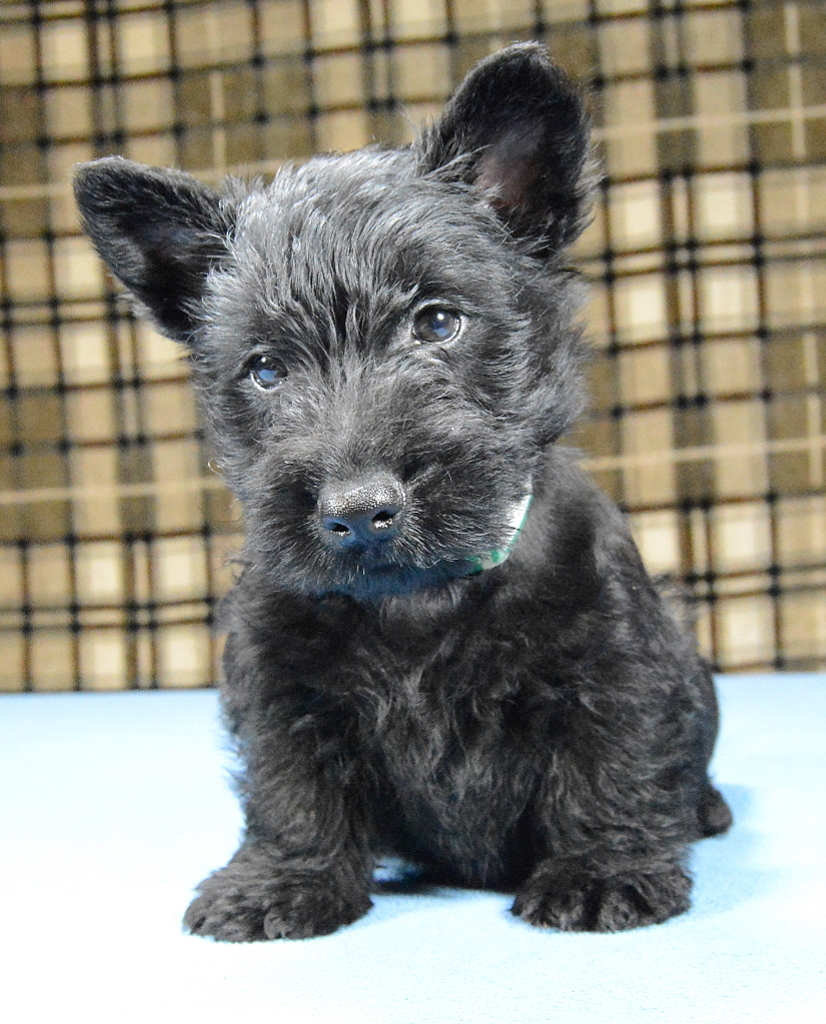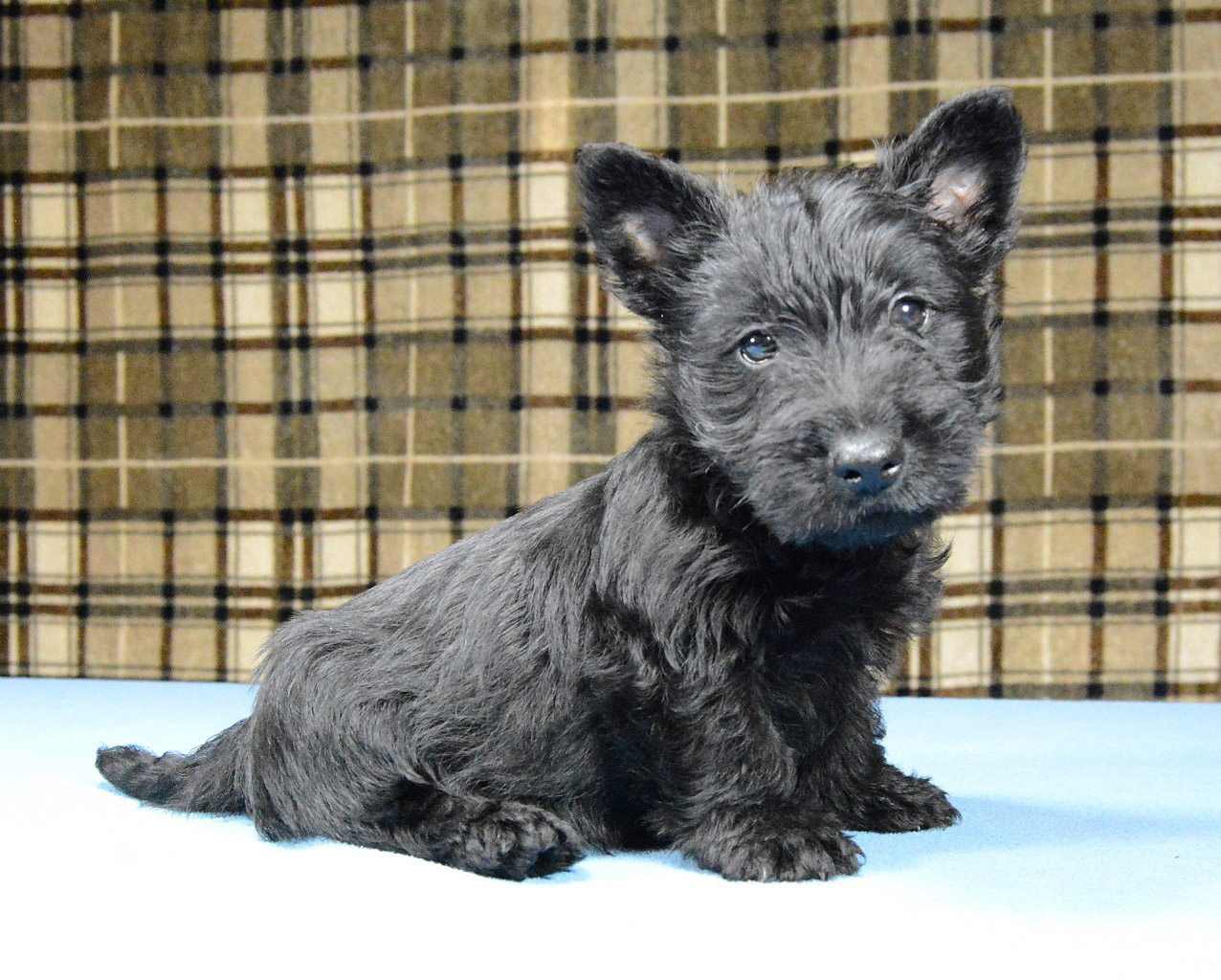 Boy #3
A little braver then the rest, he leaps before he looks.
Playful and happy, he has scotti-tude to spare.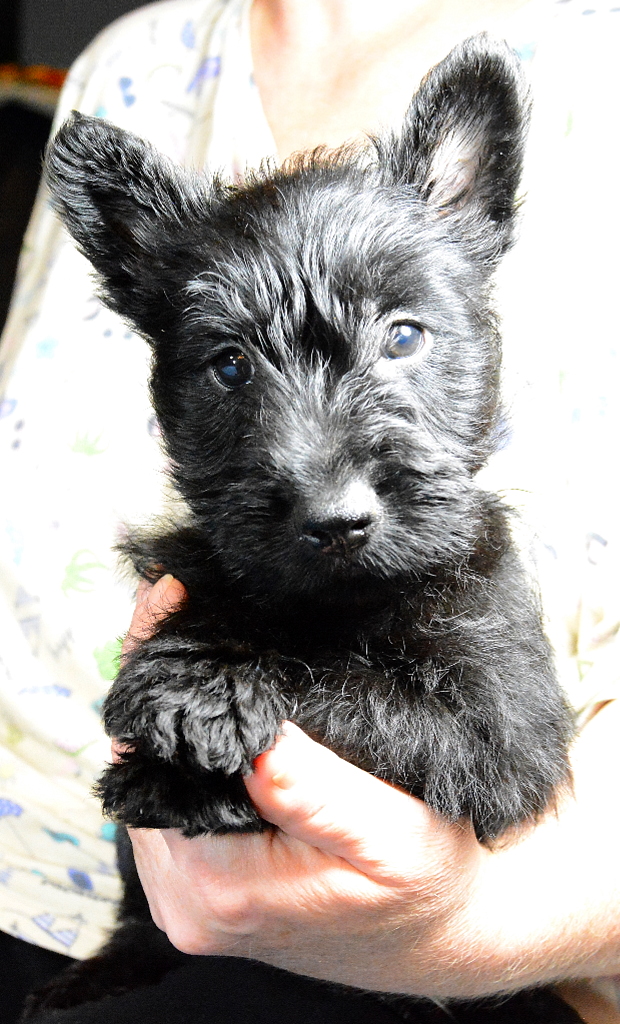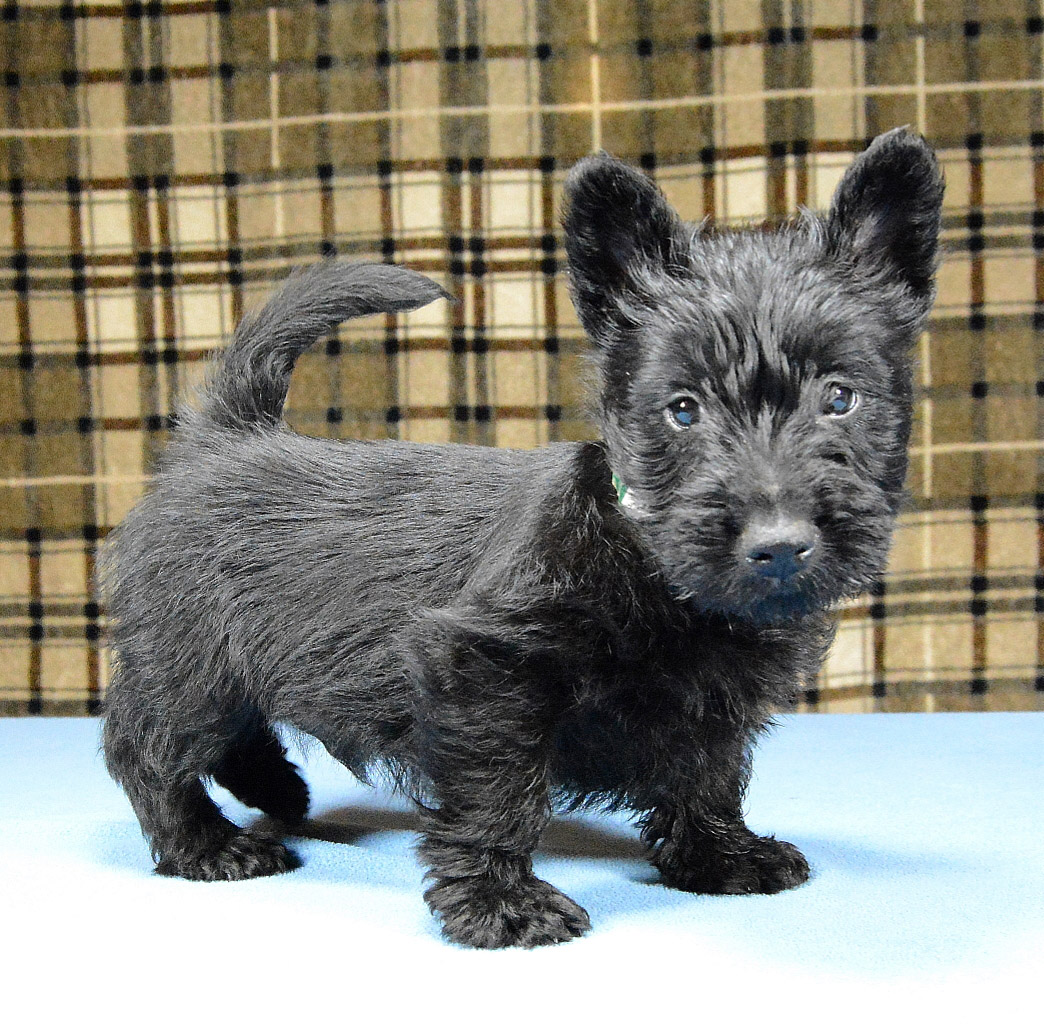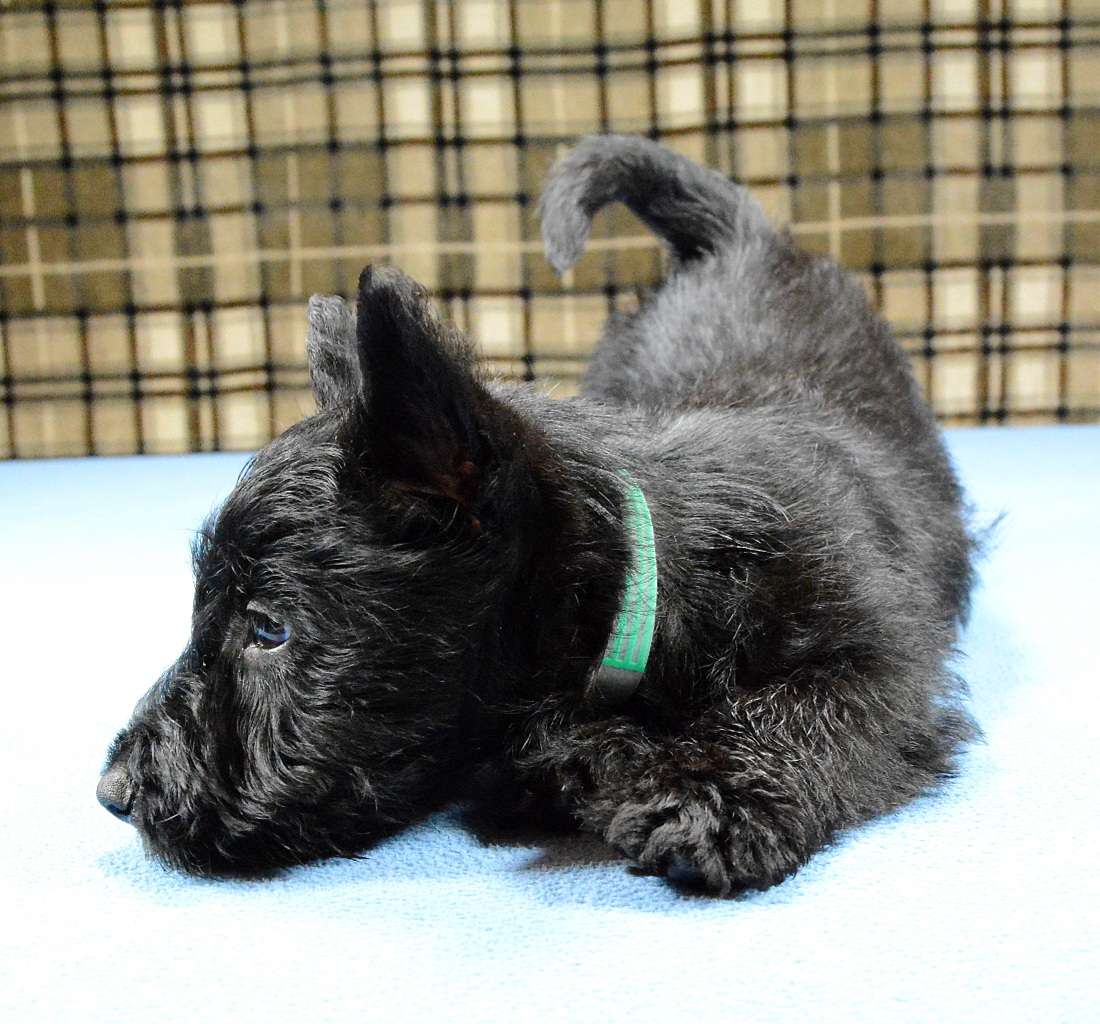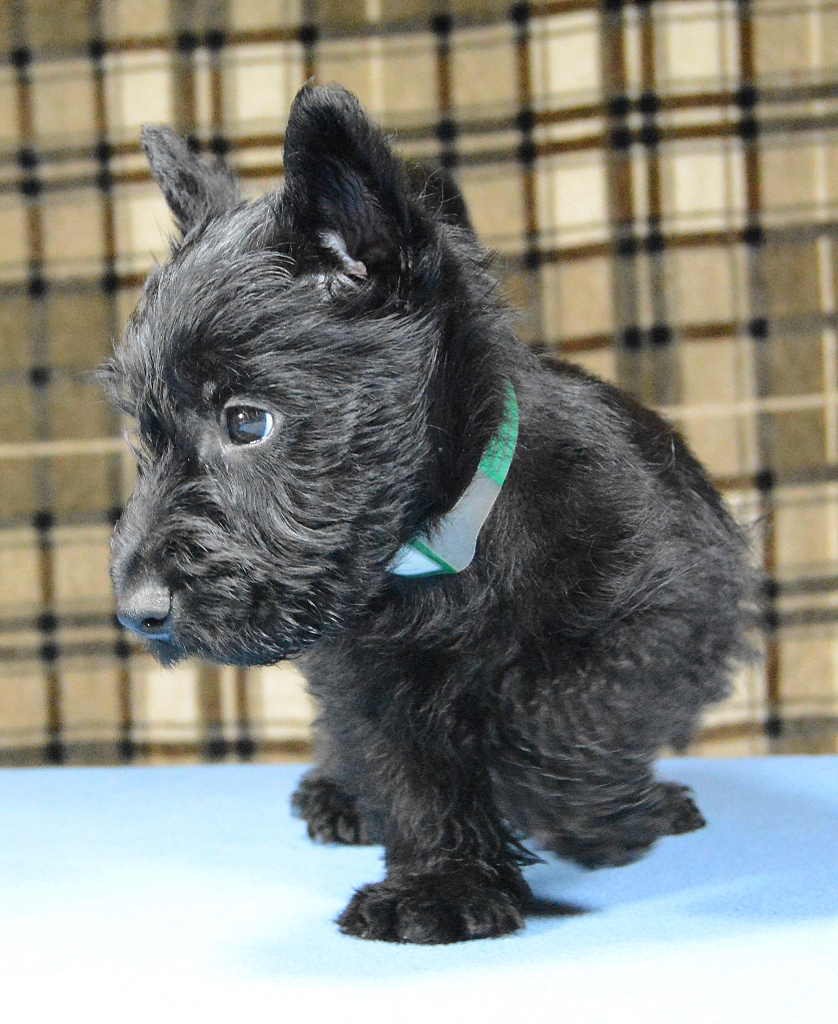 Boy #4
I think he prefers people most of all.
He's inquisitive and seems like a very observant yet affectionate pup.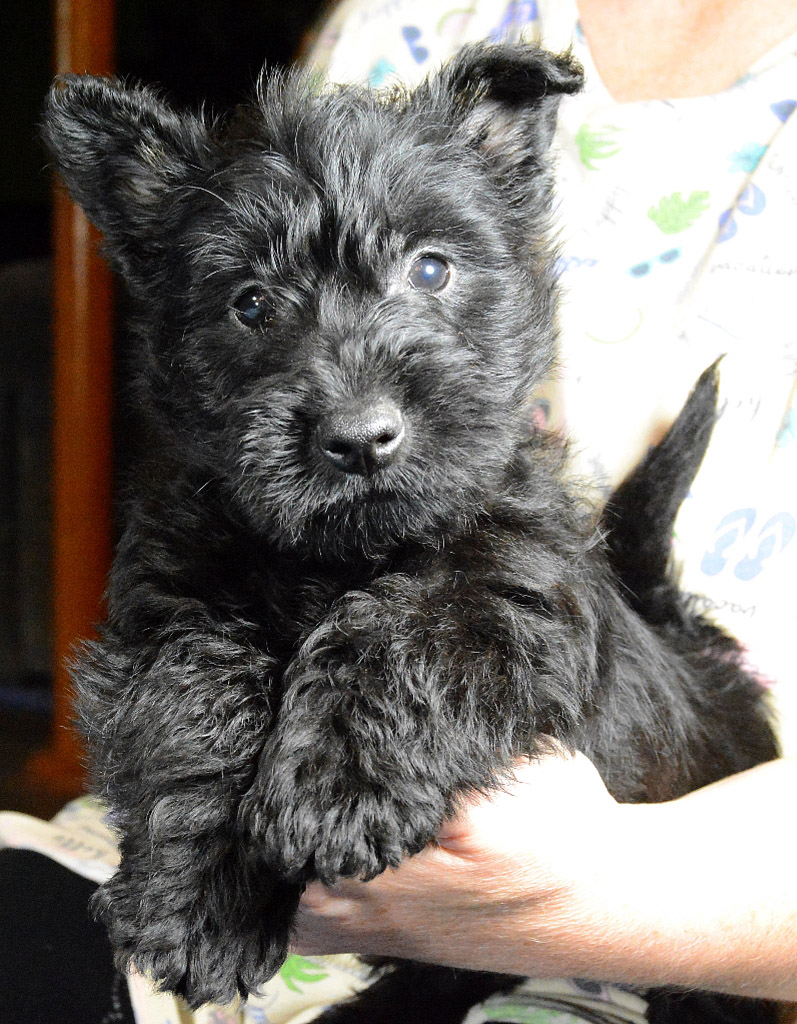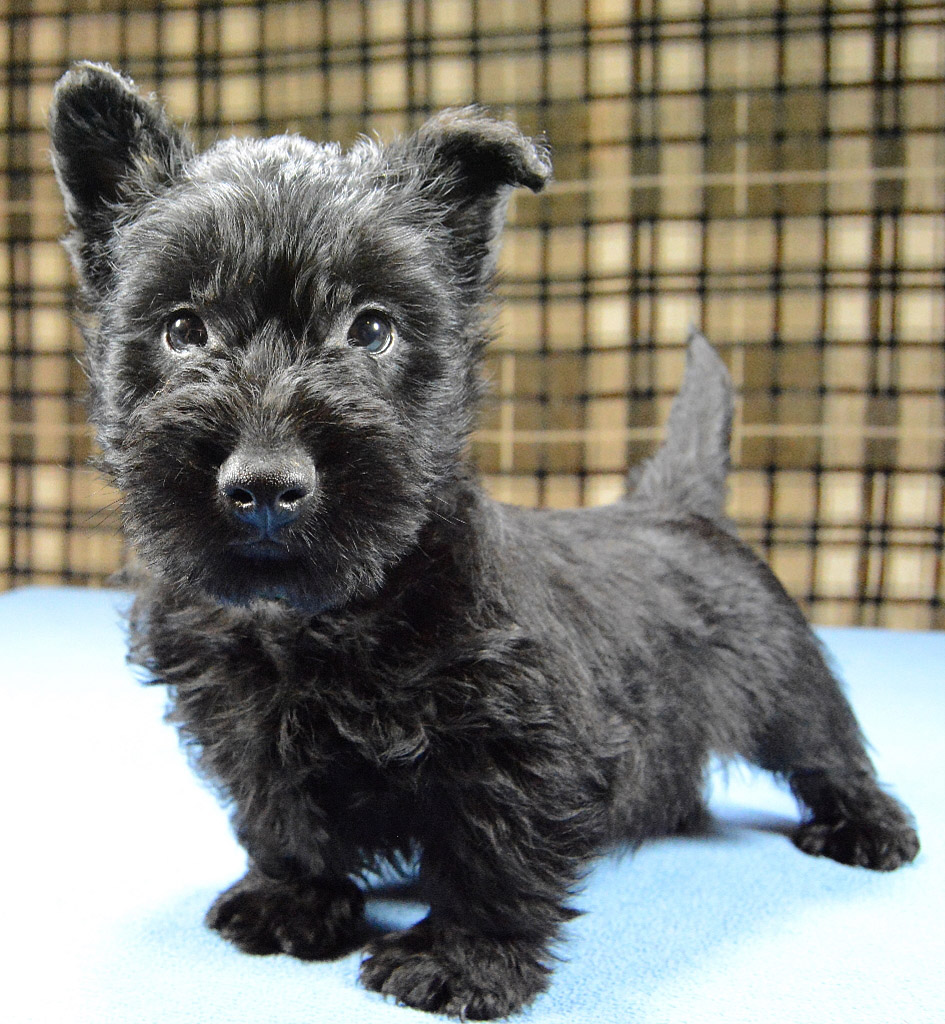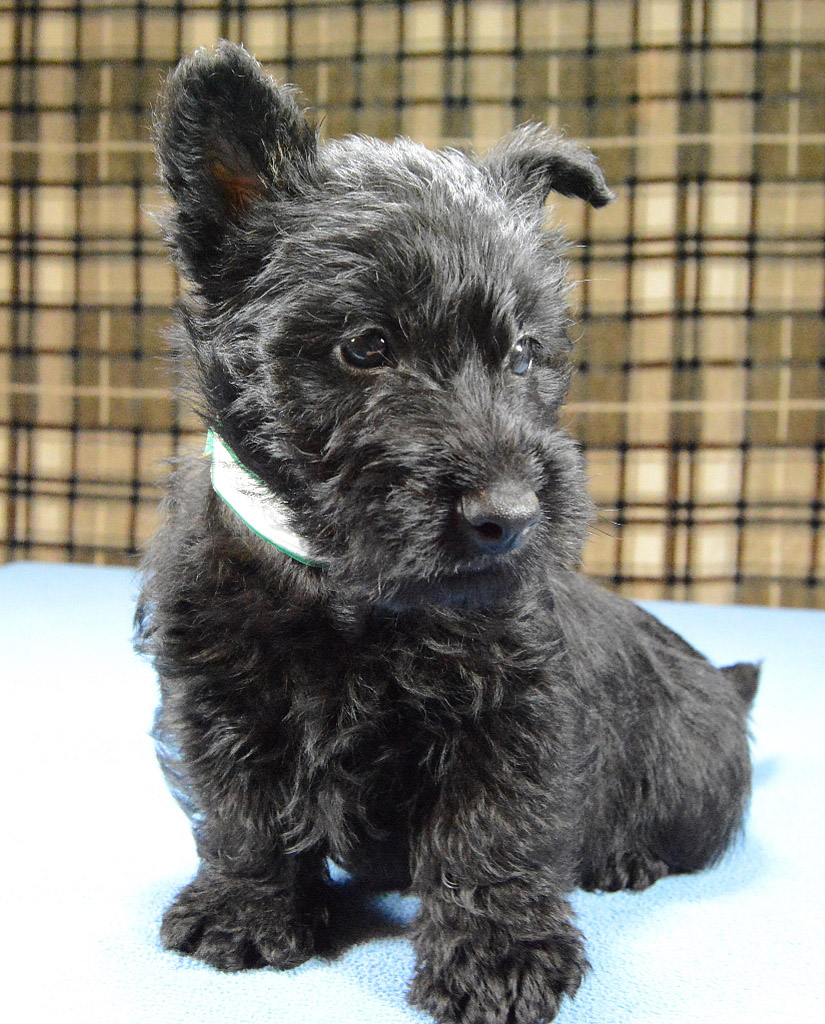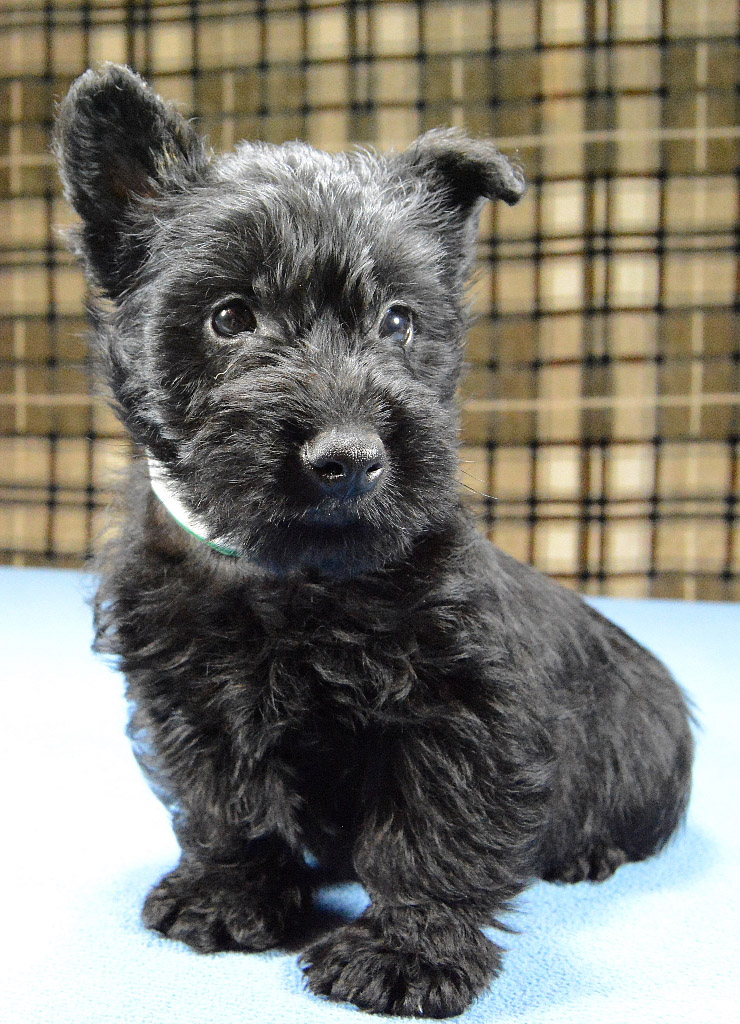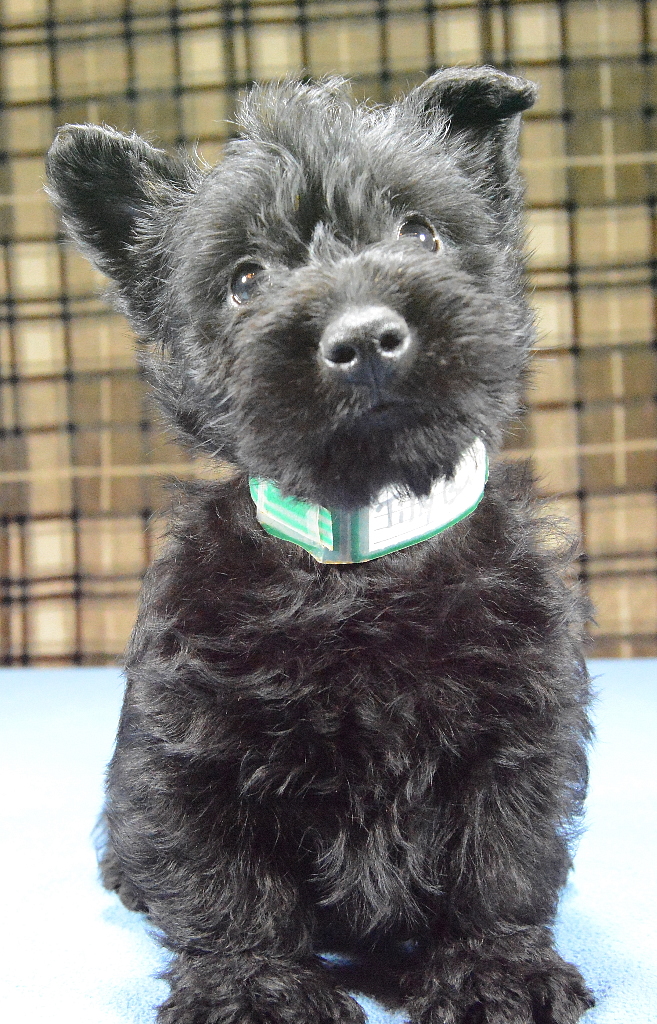 Please check us out on Facebook for some BONUS pictures of this litter.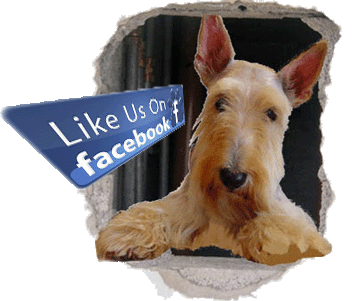 THE END
10-12-2021
On August 30th 2021, Matilda and Yankee had a beautiful litter of 7.
4 boys and 3 girls.
I am placing these pups to folks on my waiting list.
If you would like to be added to my waiting list (no obligation) Please Click HERE
Prices, terms, email address and phone number are located here.
These pups will be ready to go home on Saturday, October 30th 2021, Halloween weekend.
This litter had 1st vet check and shots today.
They are exactly 6 weeks old here.
Please enjoy these 1st pictures.
These pups all appear to be completely black.
If any brindle is noticed I will point it out at the next picture update.
ALL 7
4 boys (LEFT) 3 girls (RIGHT)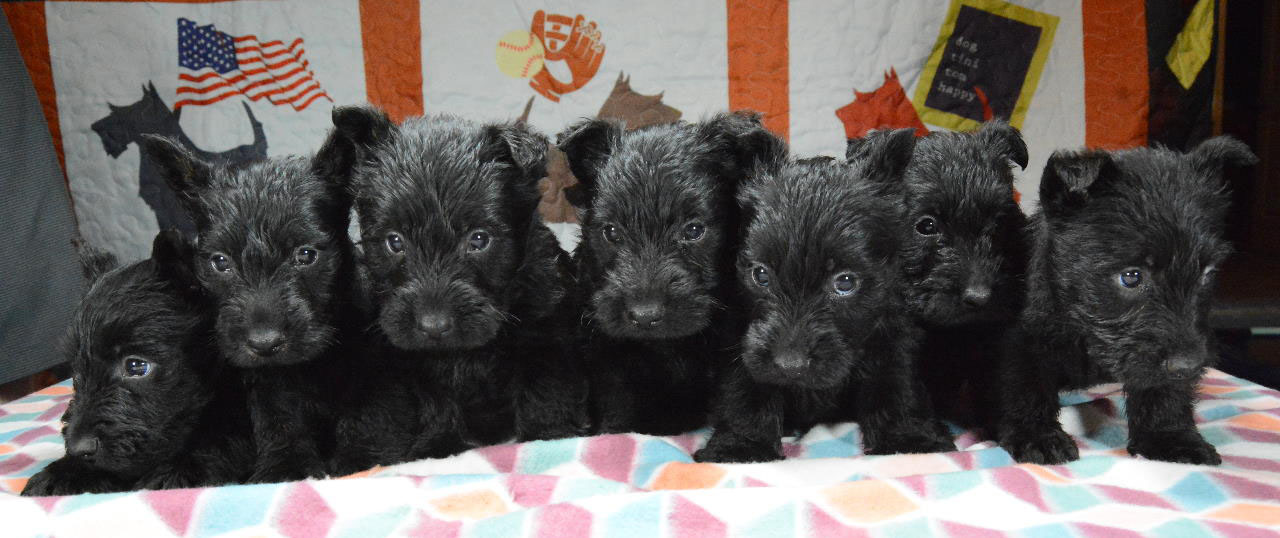 The Girls
The Boys