Rebel and Ringo's September 28th, 2021 litter
Newest pictures are at the top of the page, the further down you look, the younger the pups.
--------------------------------------------------------------
11-22-2021
WARNING BIG UPDATE, PLEASE LET ALL PICTURES LOAD.
These pups have had their 1st vet check and inoculations.
They are now 100% weaned.
Here are the new pictures.
Everyone has a new ID collar, this will remain with them until they go home.
The boys are in blue, the girls are wearing yellow.
The Black, Black-Brindle and Brindle Boys
Boy #1 (Black)
He has some light brindle on his paws but he is 99.9% black so I am calling him black.
However, since he has brindle parents don't be surprised if he gets a little more brindle here or there as the years go by.
Quick to warm up to you, this guy is a lover not a fighter. He is very happy to be right in the middle of things.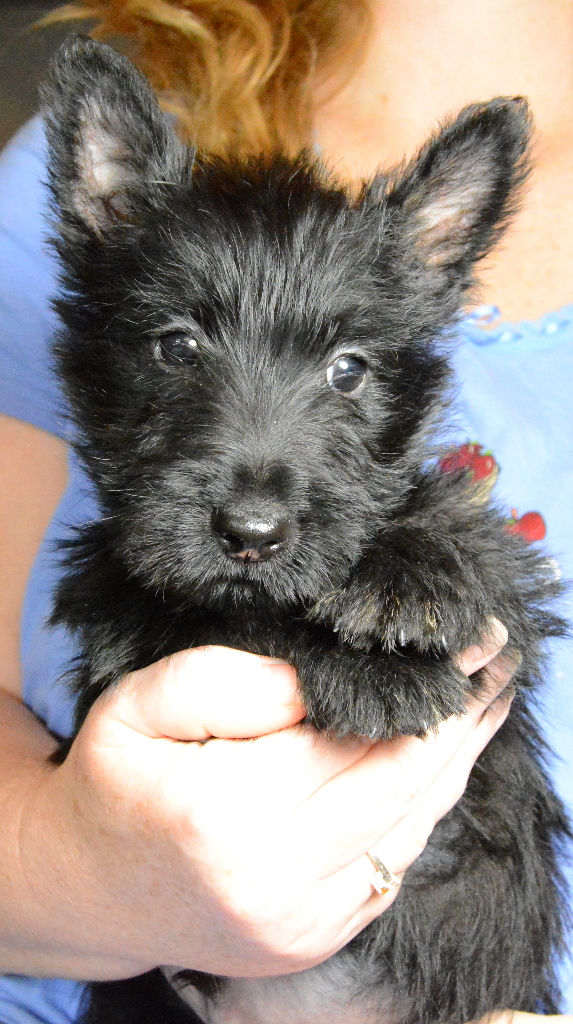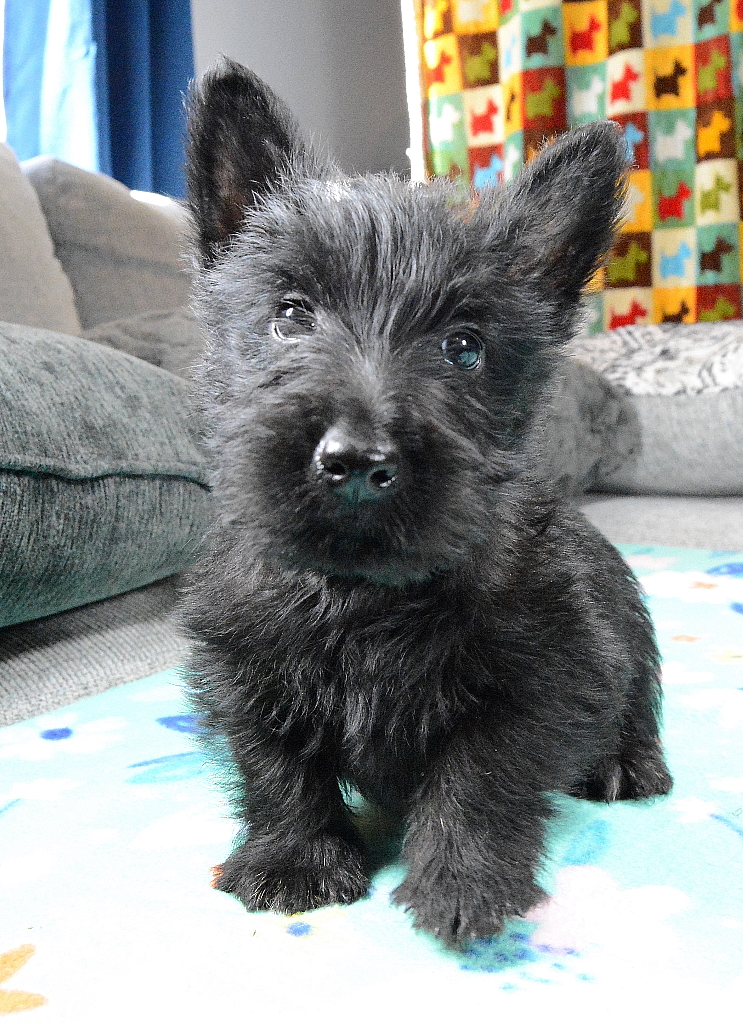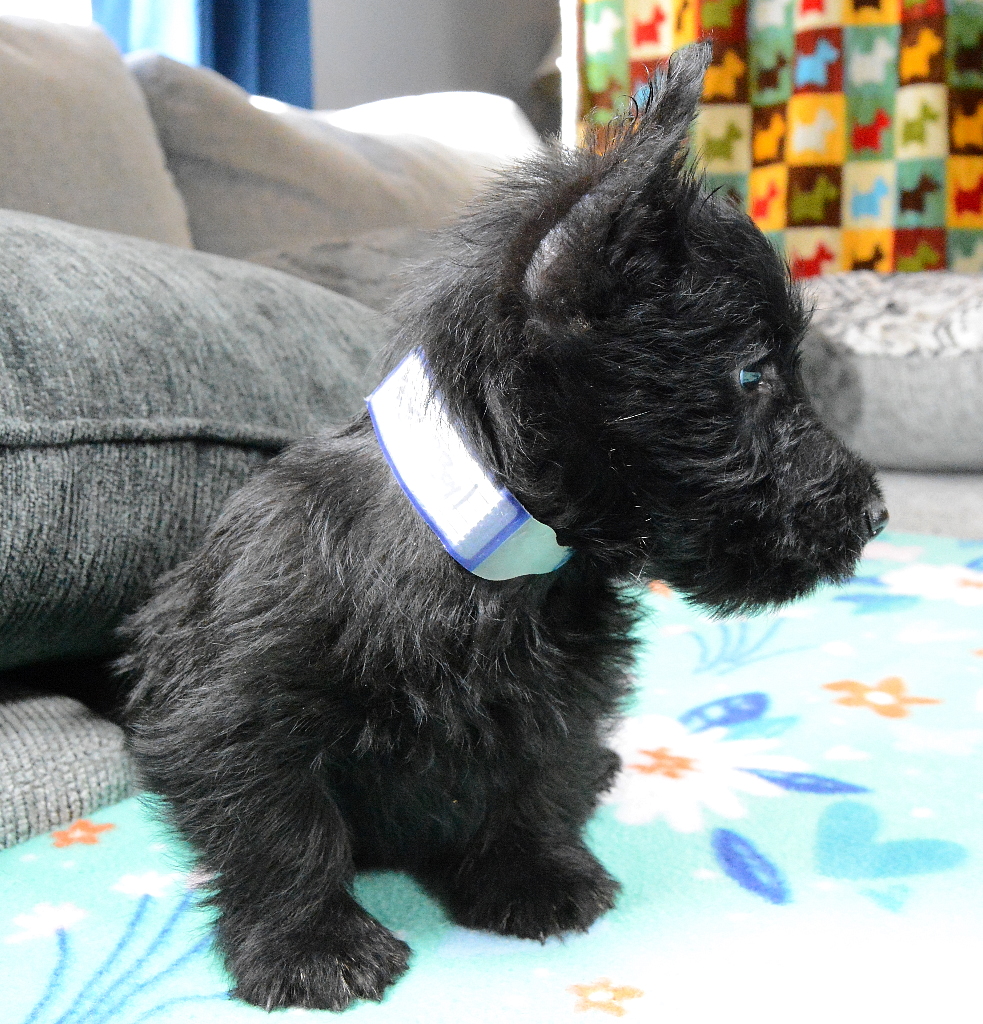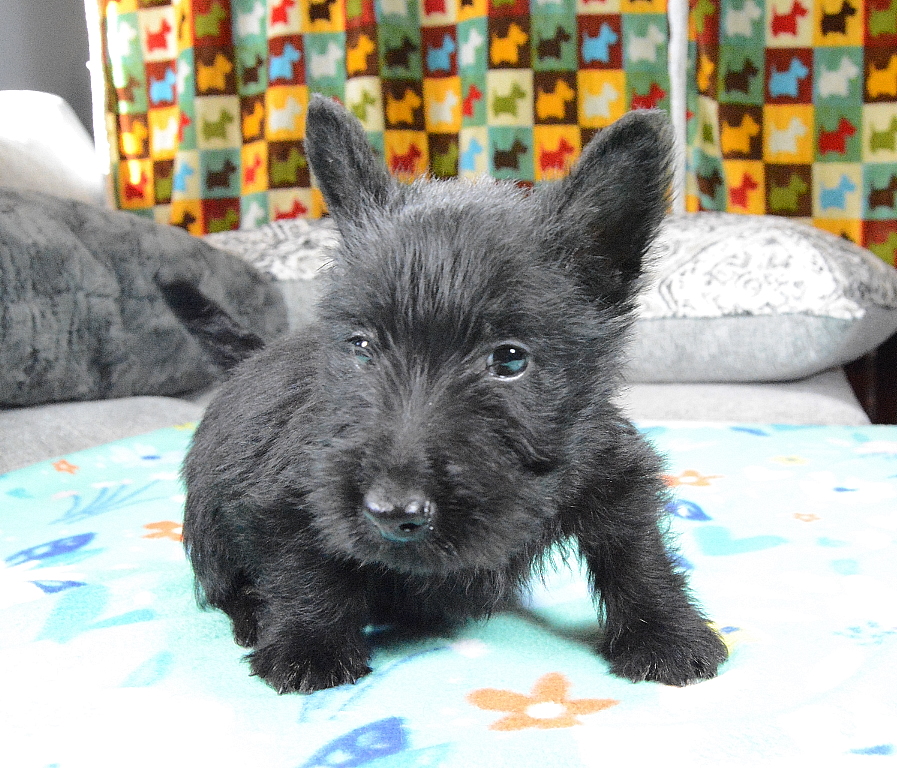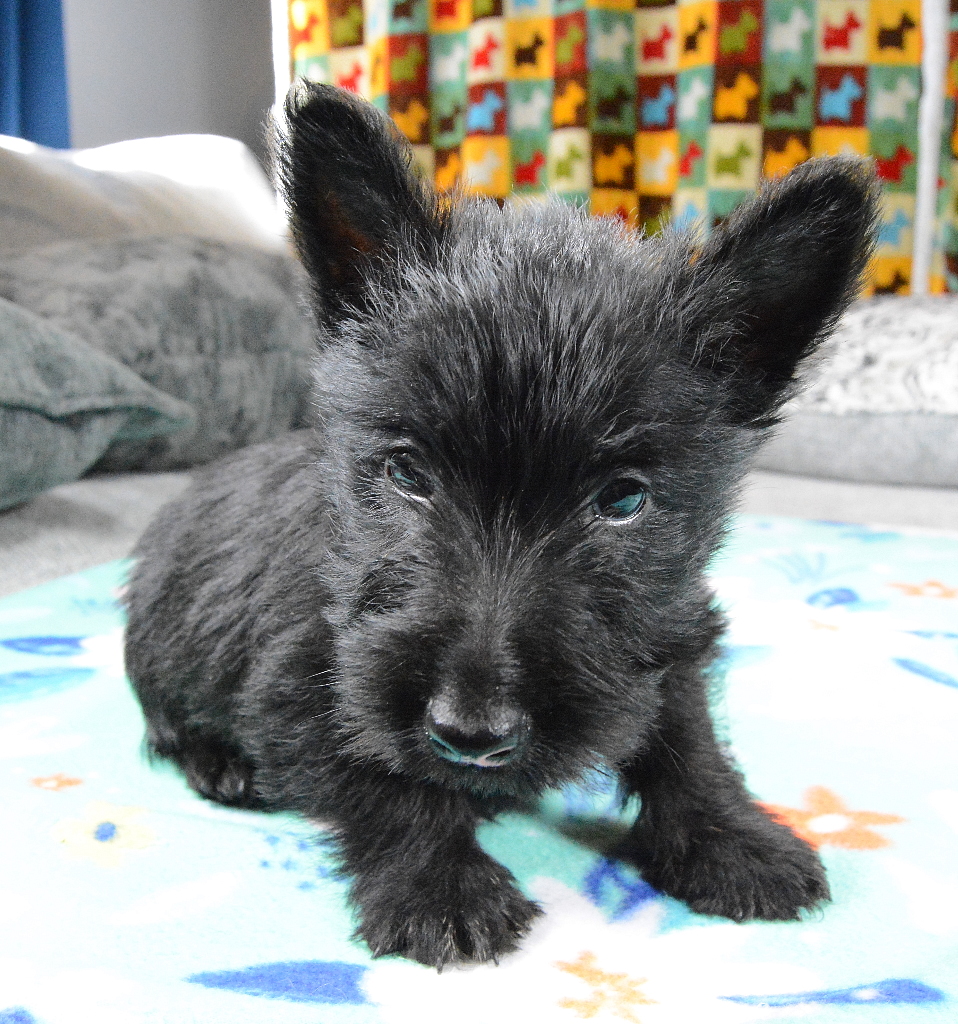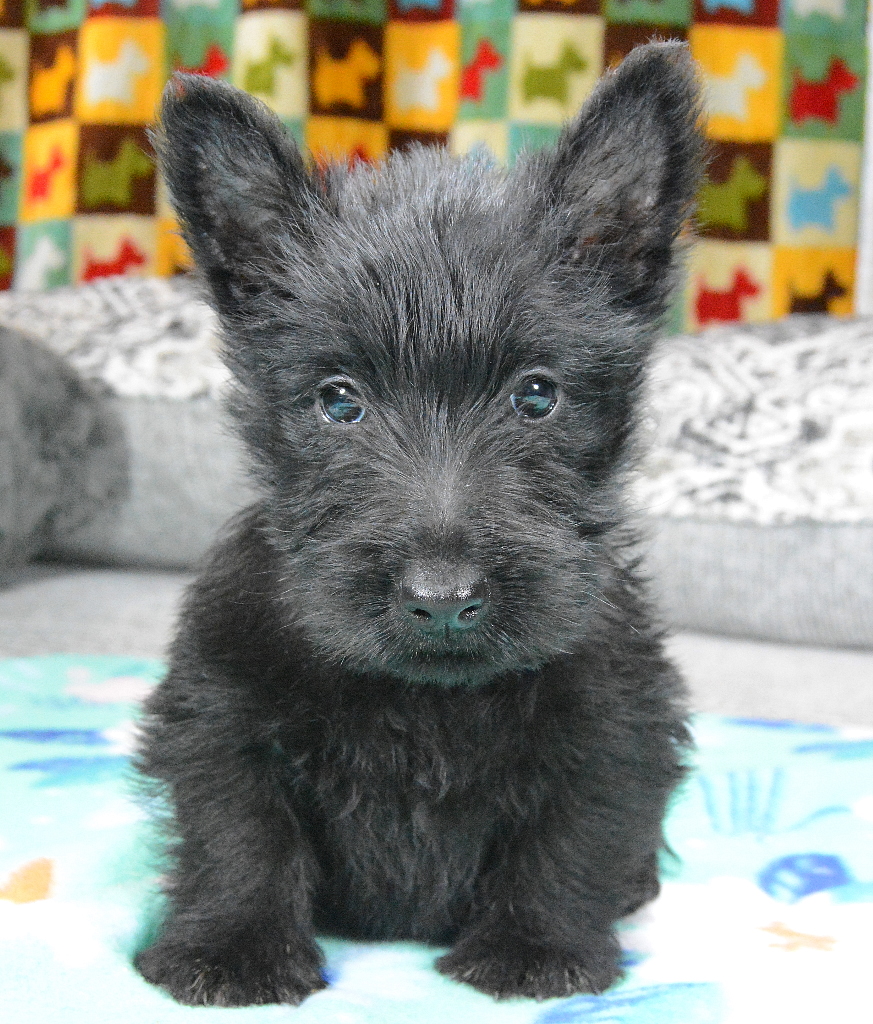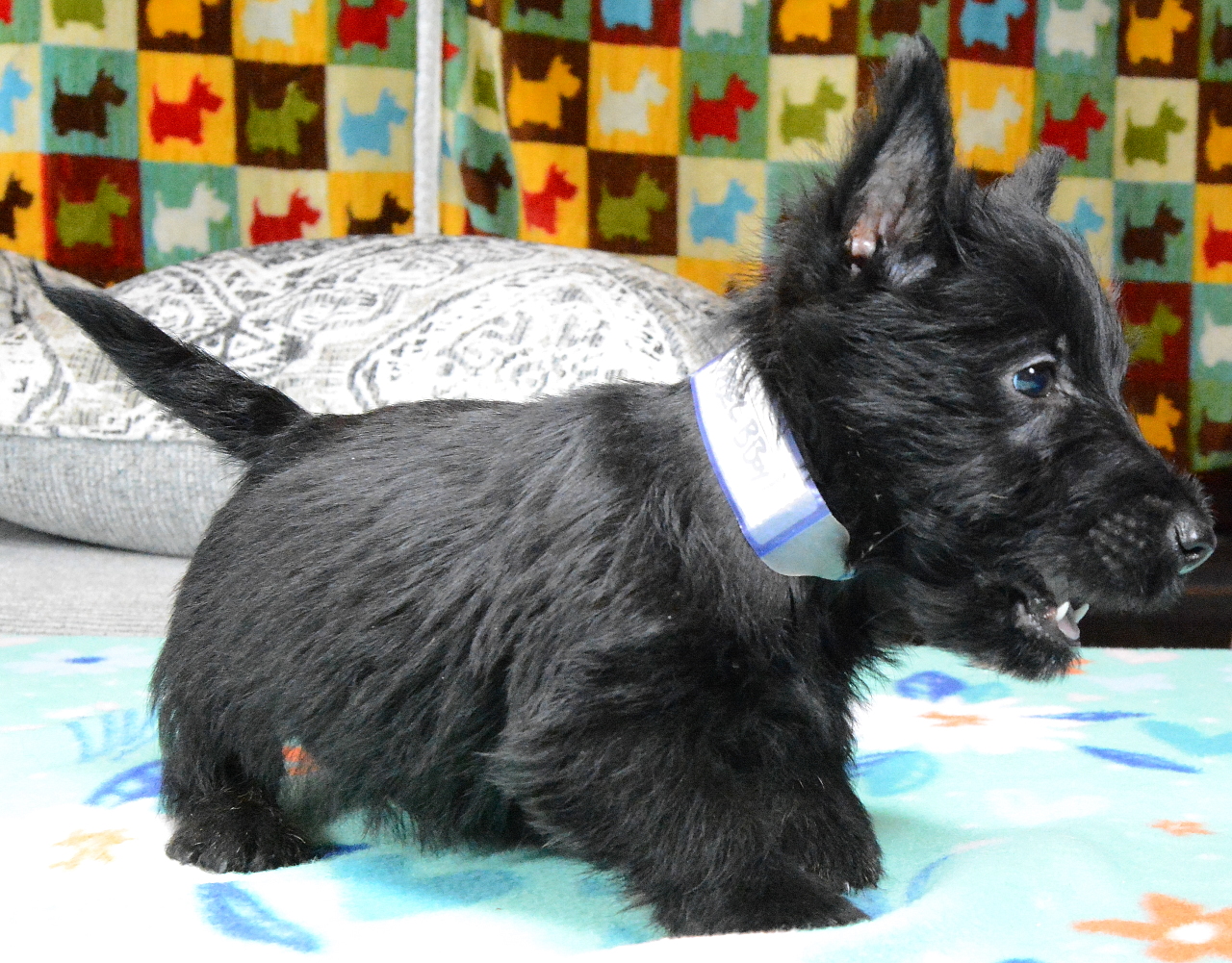 Boy #2 (Black-Brindle)
I have thought about this one long and hard.
He is very brindle in the front and feet but on the side and top he is all black.
He is black-brindle borderline brindle and 100% cute.
He is a goofy, happy boy, leaps before he looks.
He is quick to adapt and just jolly.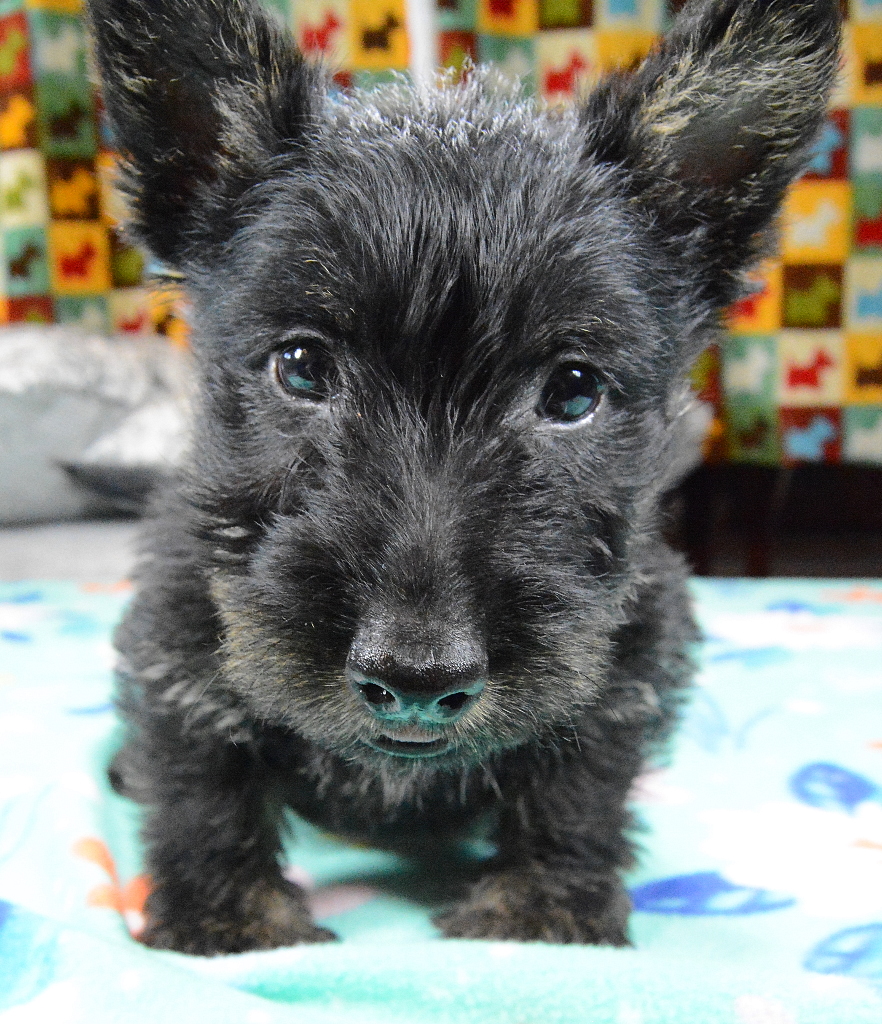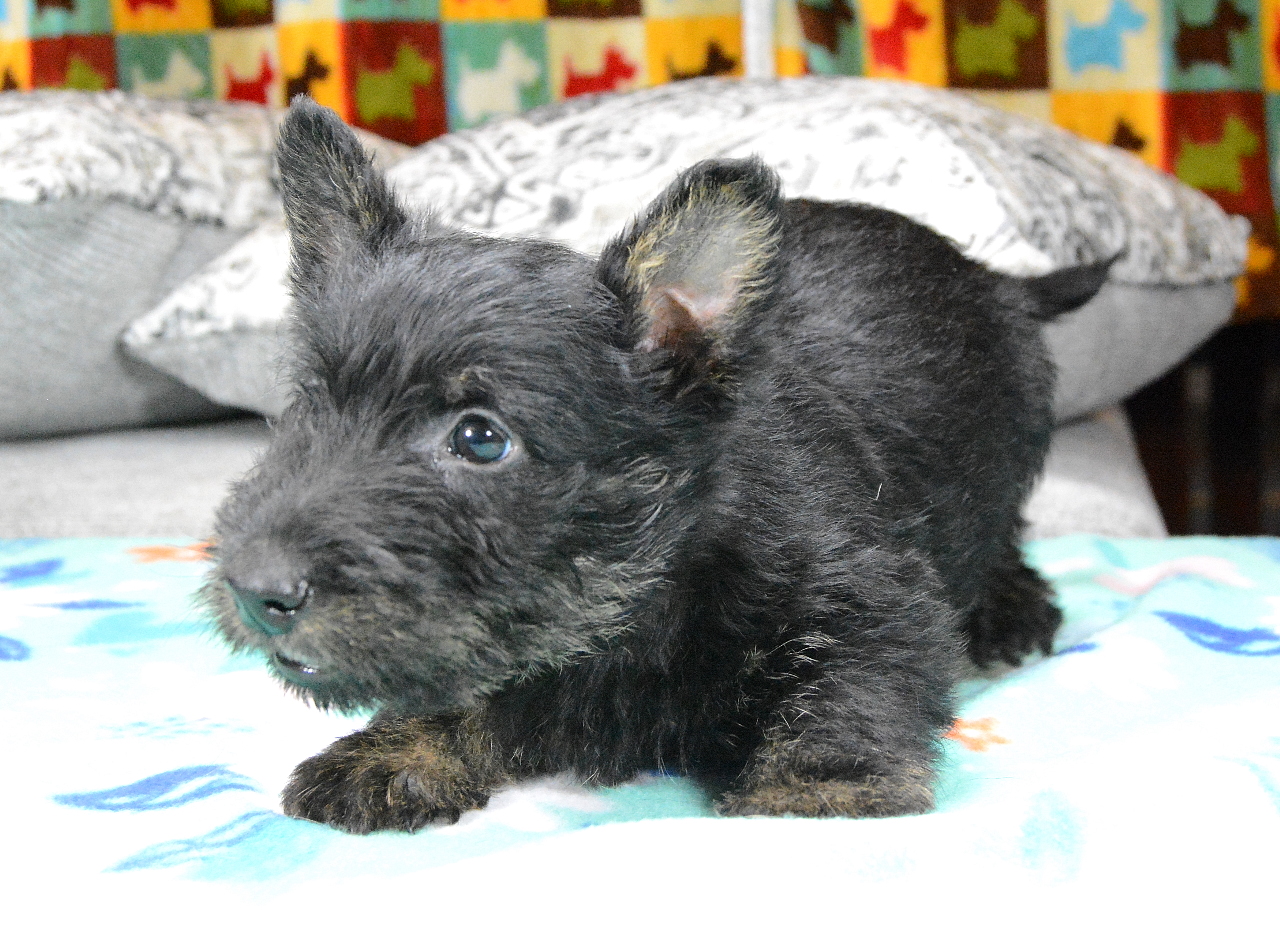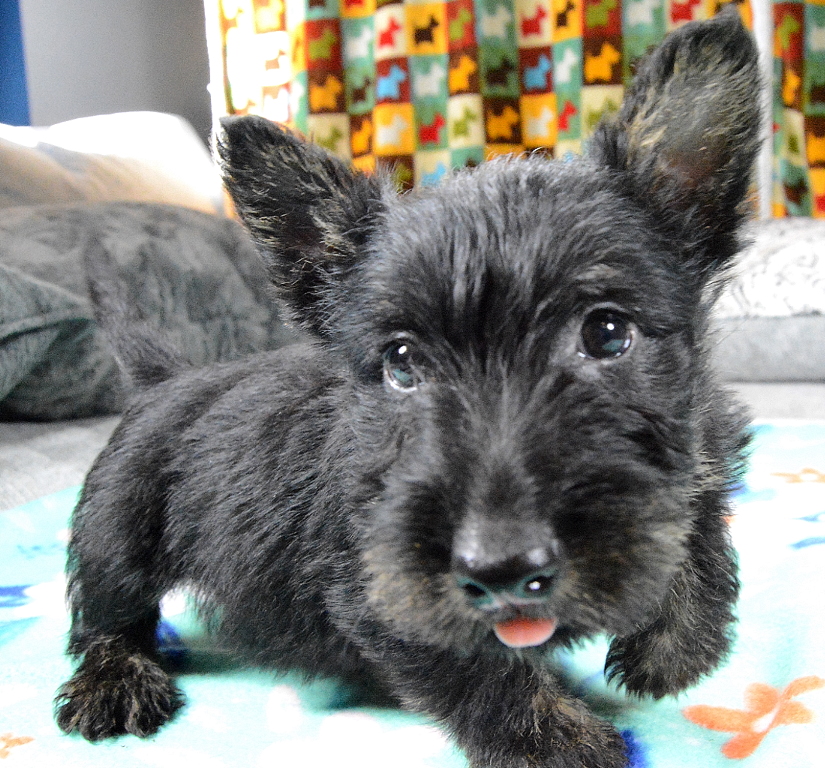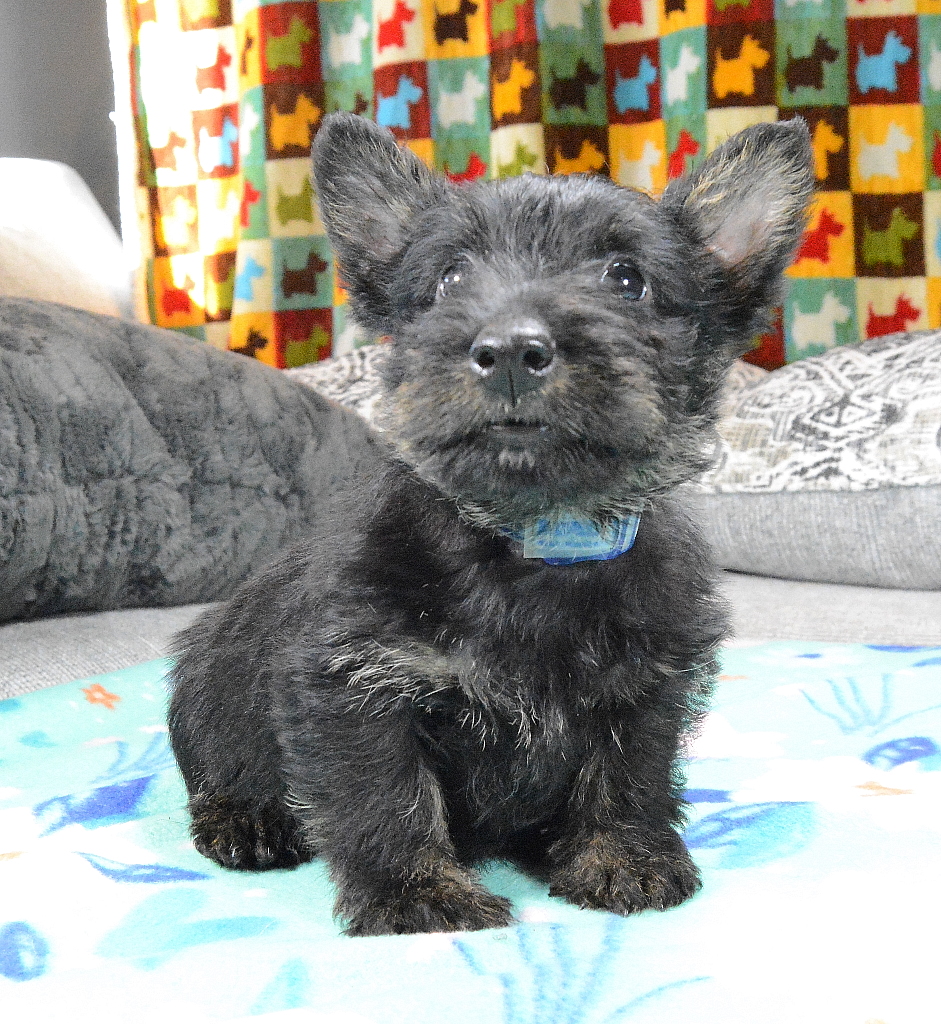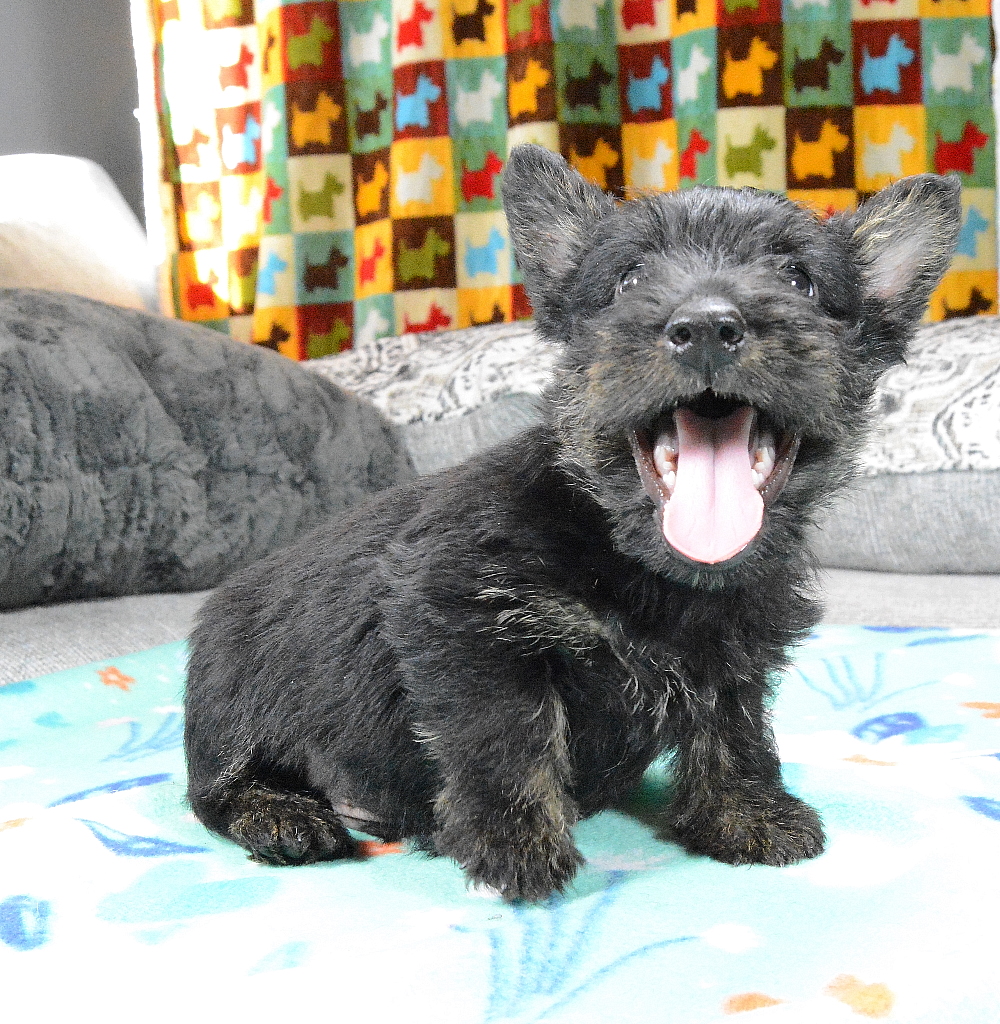 Boy #3 (Brindle)
No mistaking his color, he is brindle.
He is very much like his brother above but maybe just a tad more careful.
Happy, playful and full of life.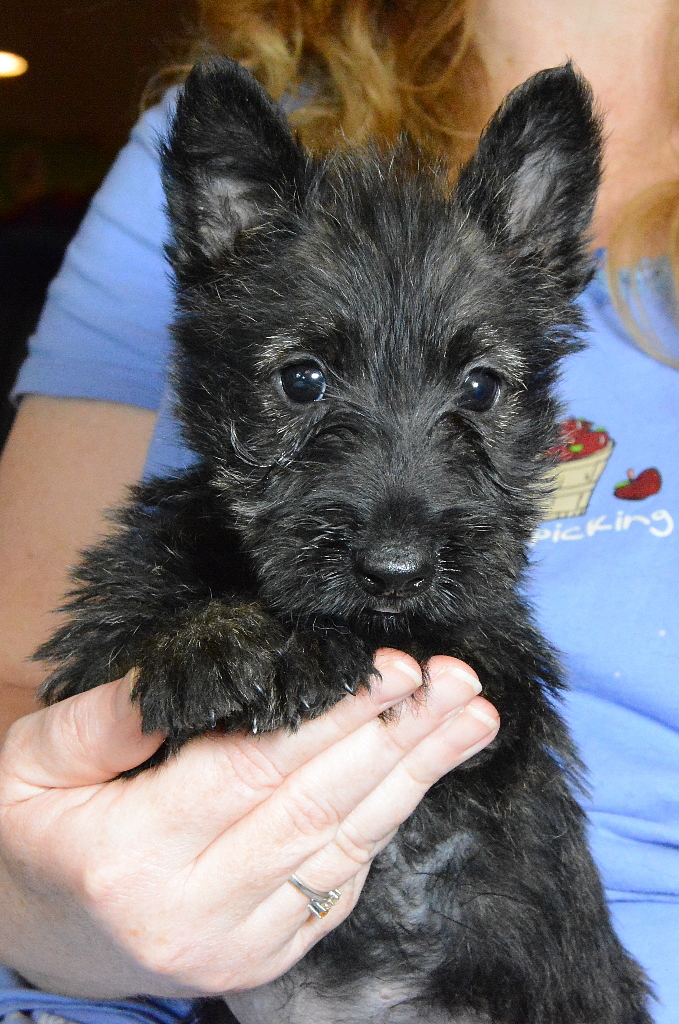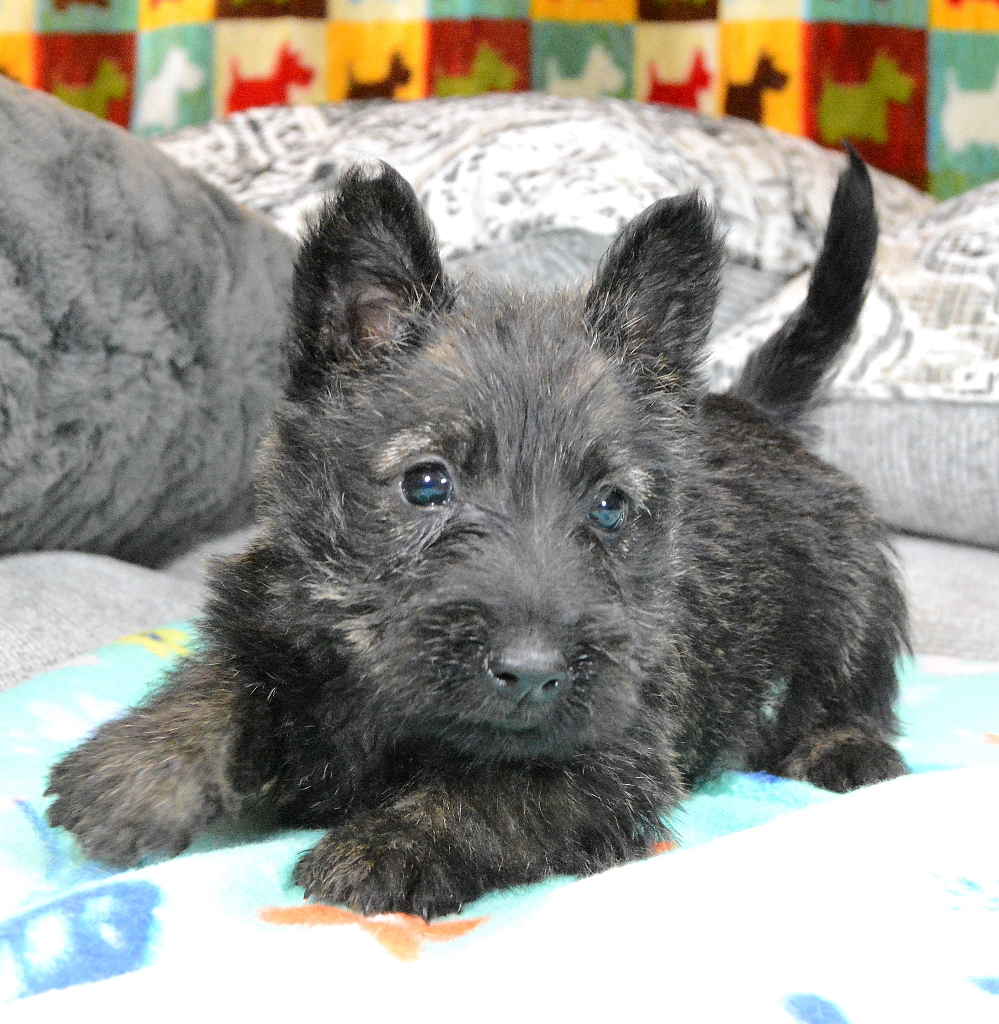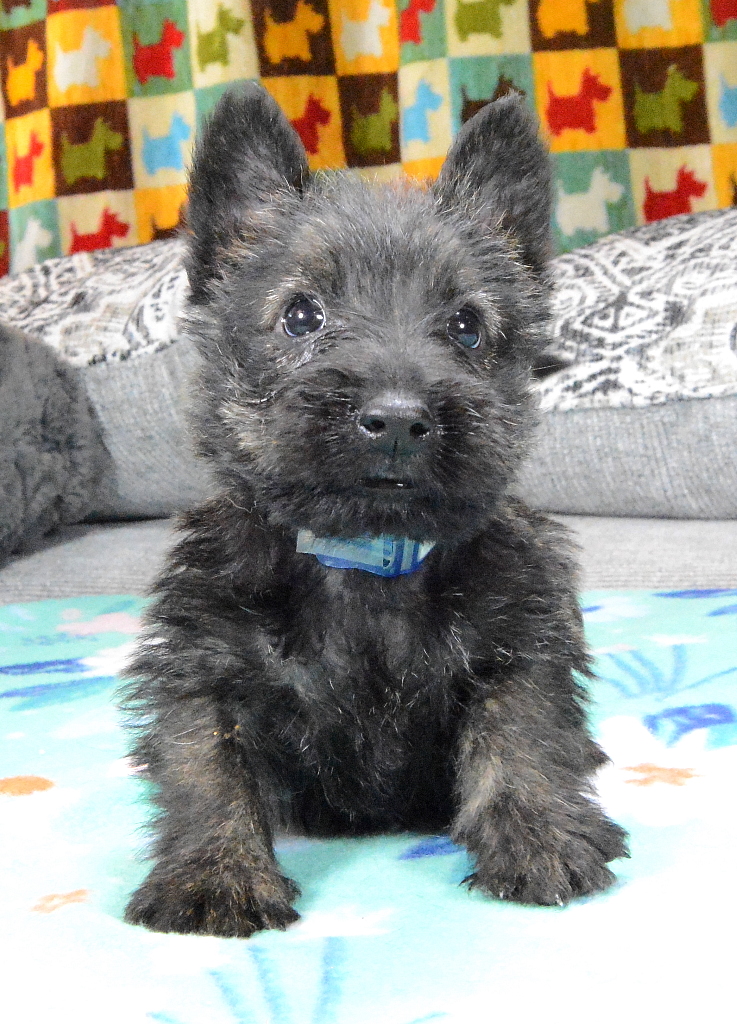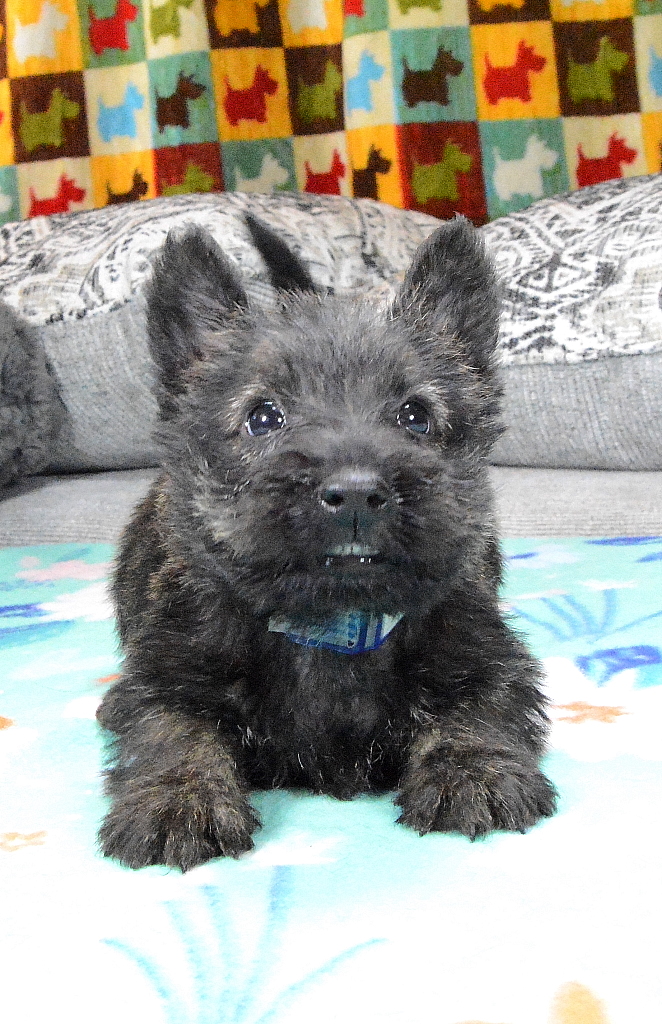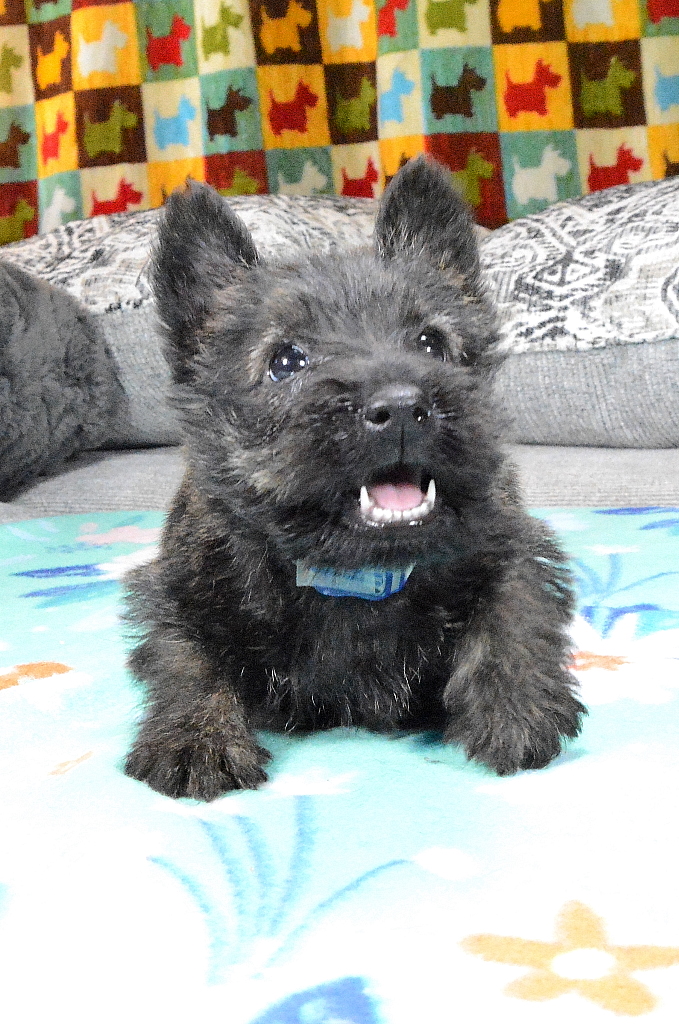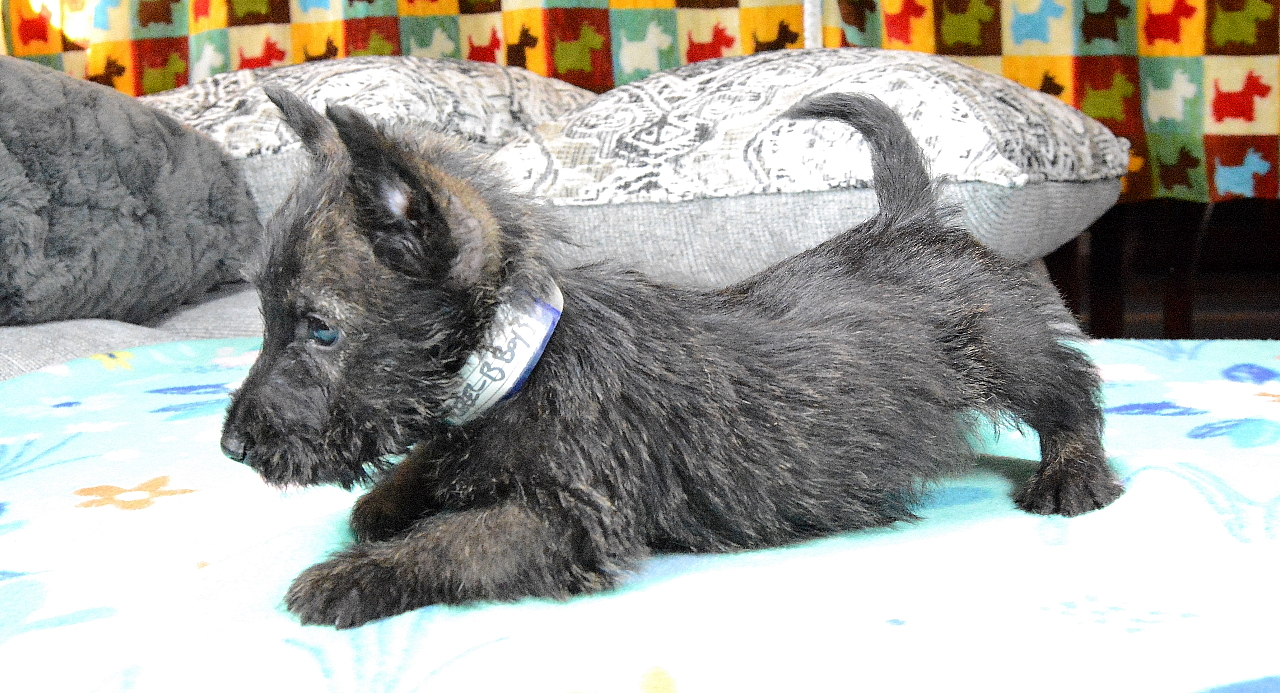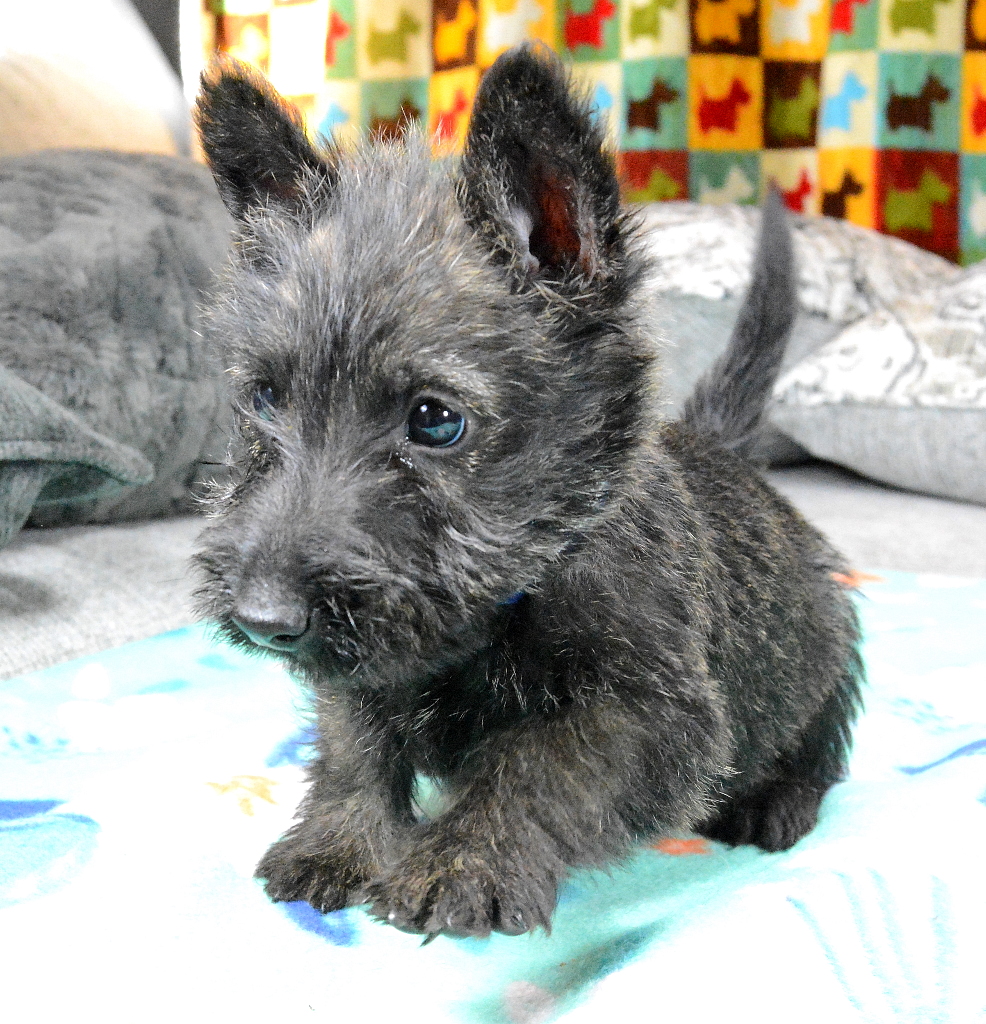 The Black and Black-Brindle Girls
Girl #1 (Black)
She is the blackest pup in the litter.
She has brindle parents though so someday you may see some sparse brindle pop out.
If you look hard enough you might find a hair or two now.
She plays hard and loves baby talk.
Absolutely no fear here.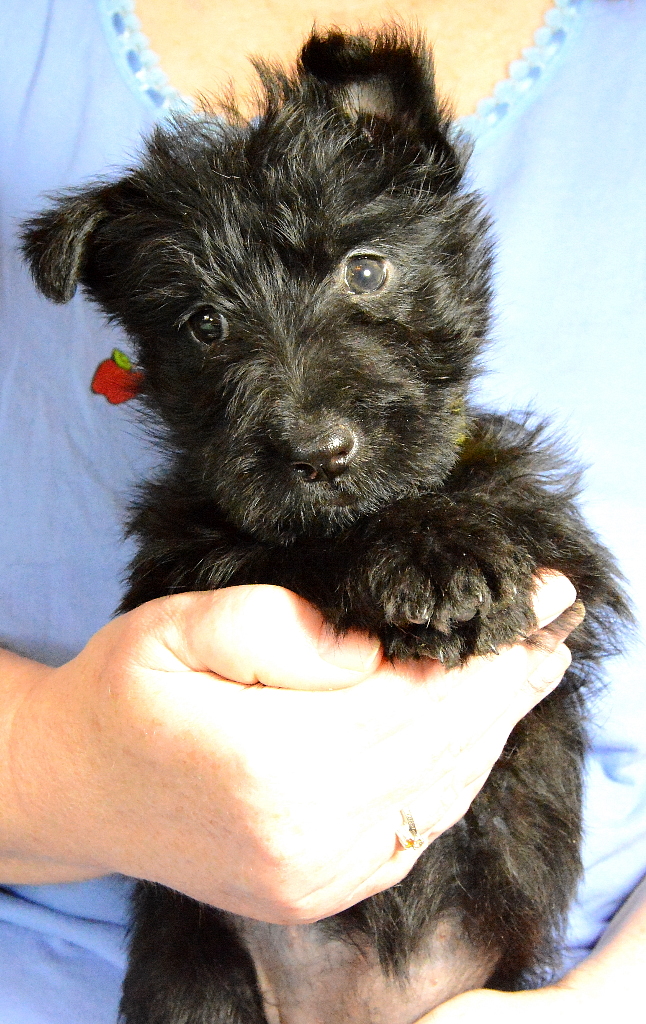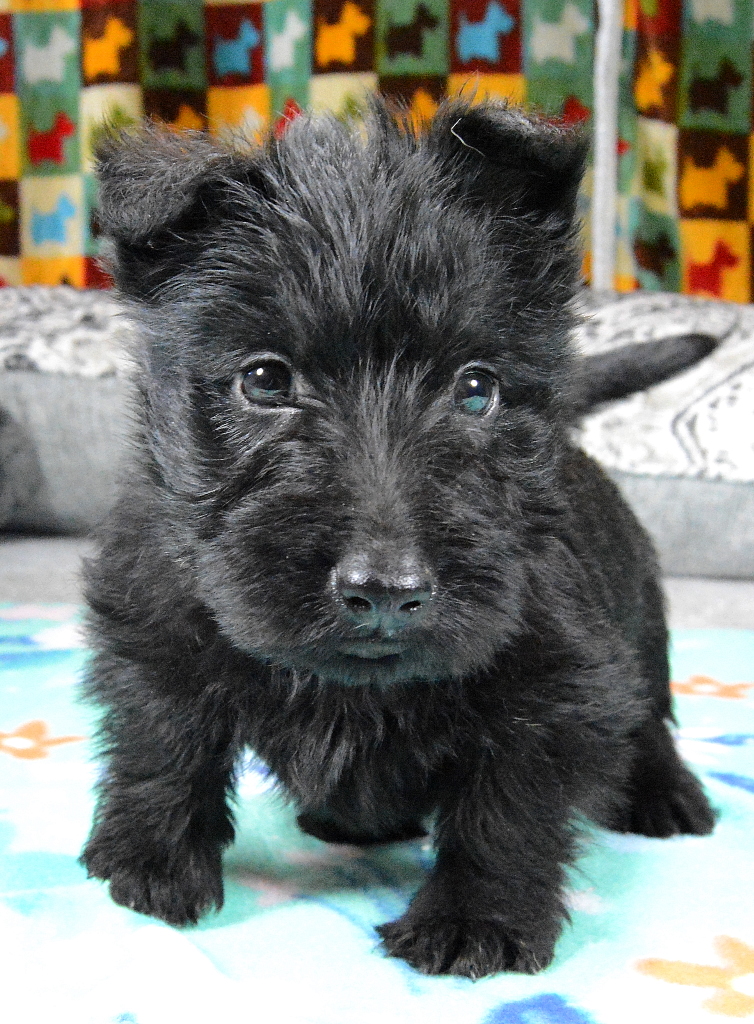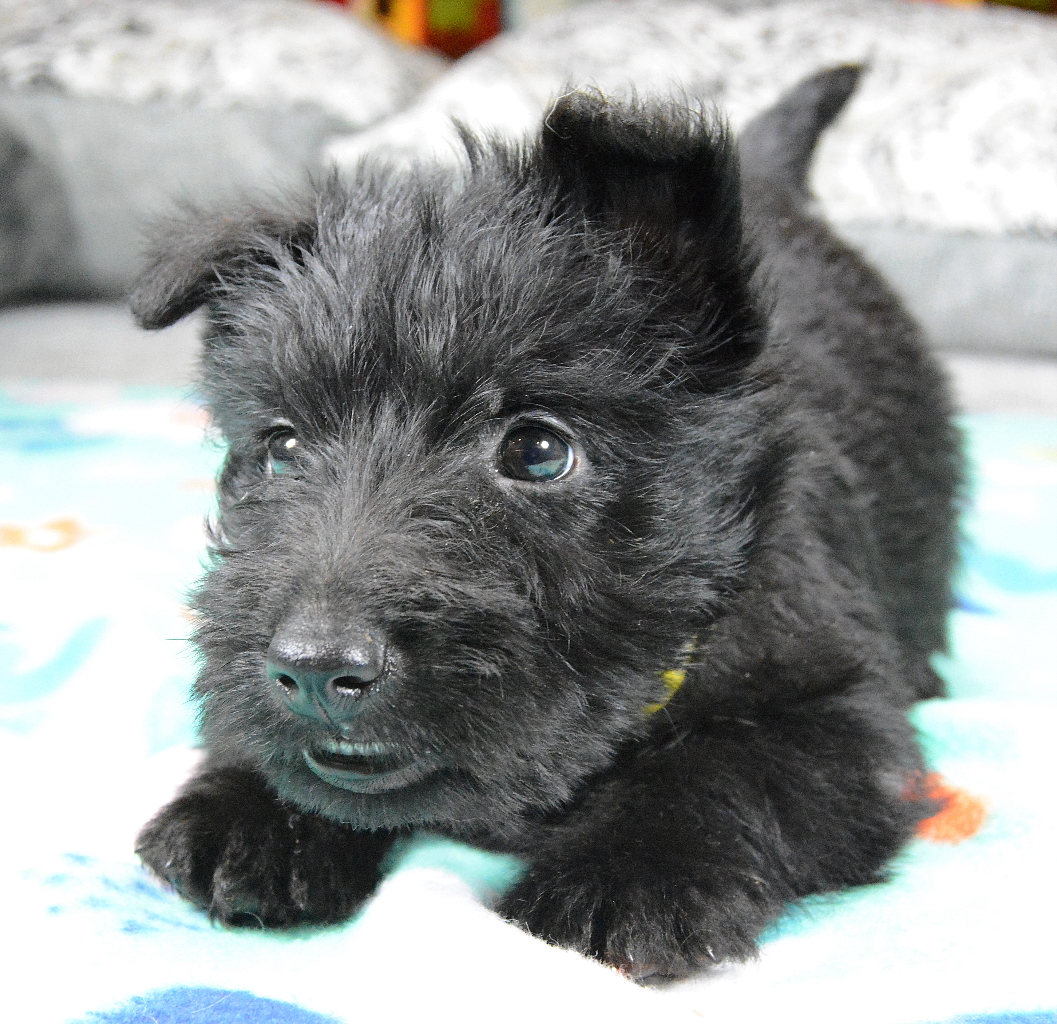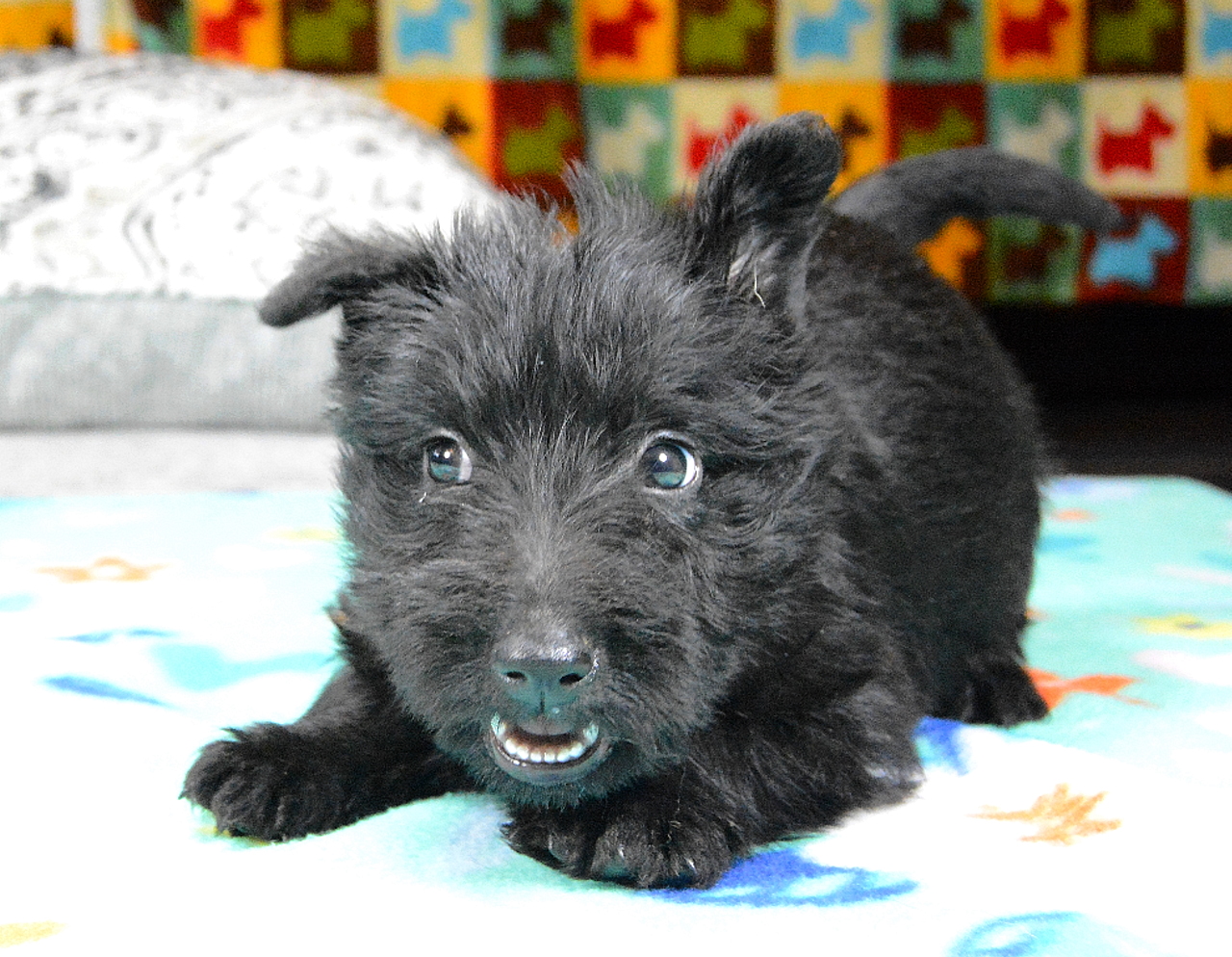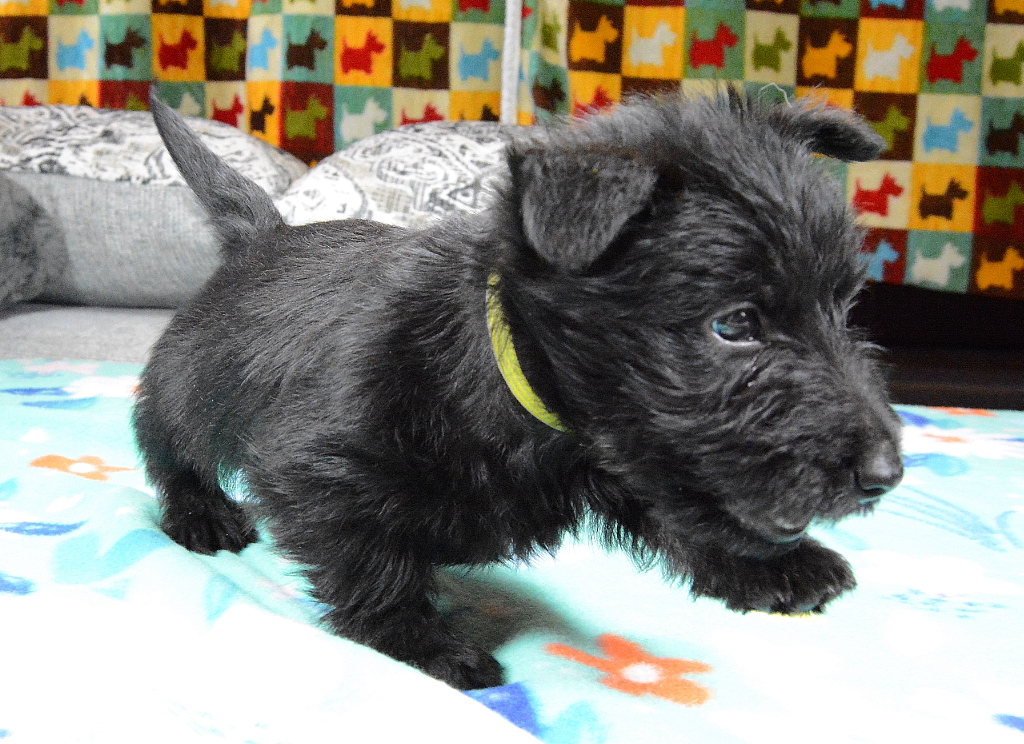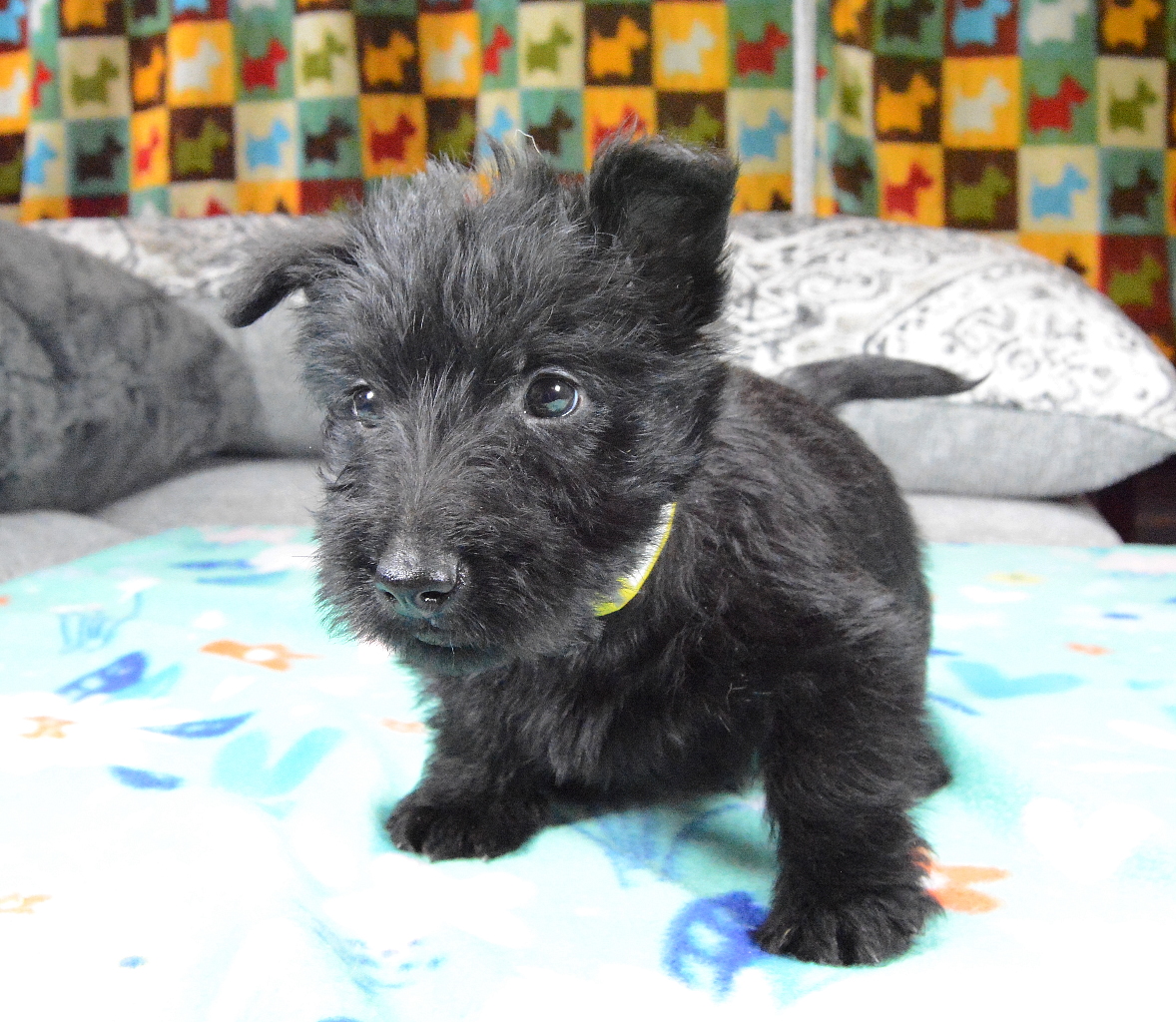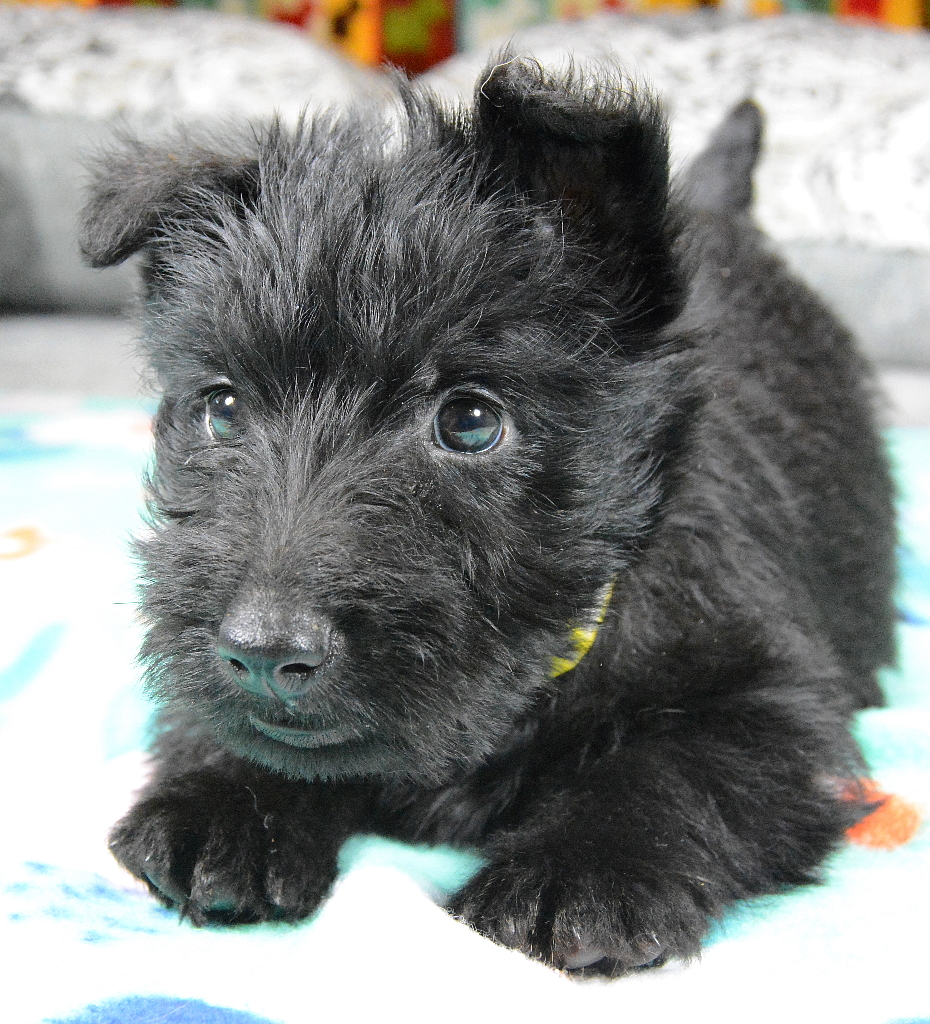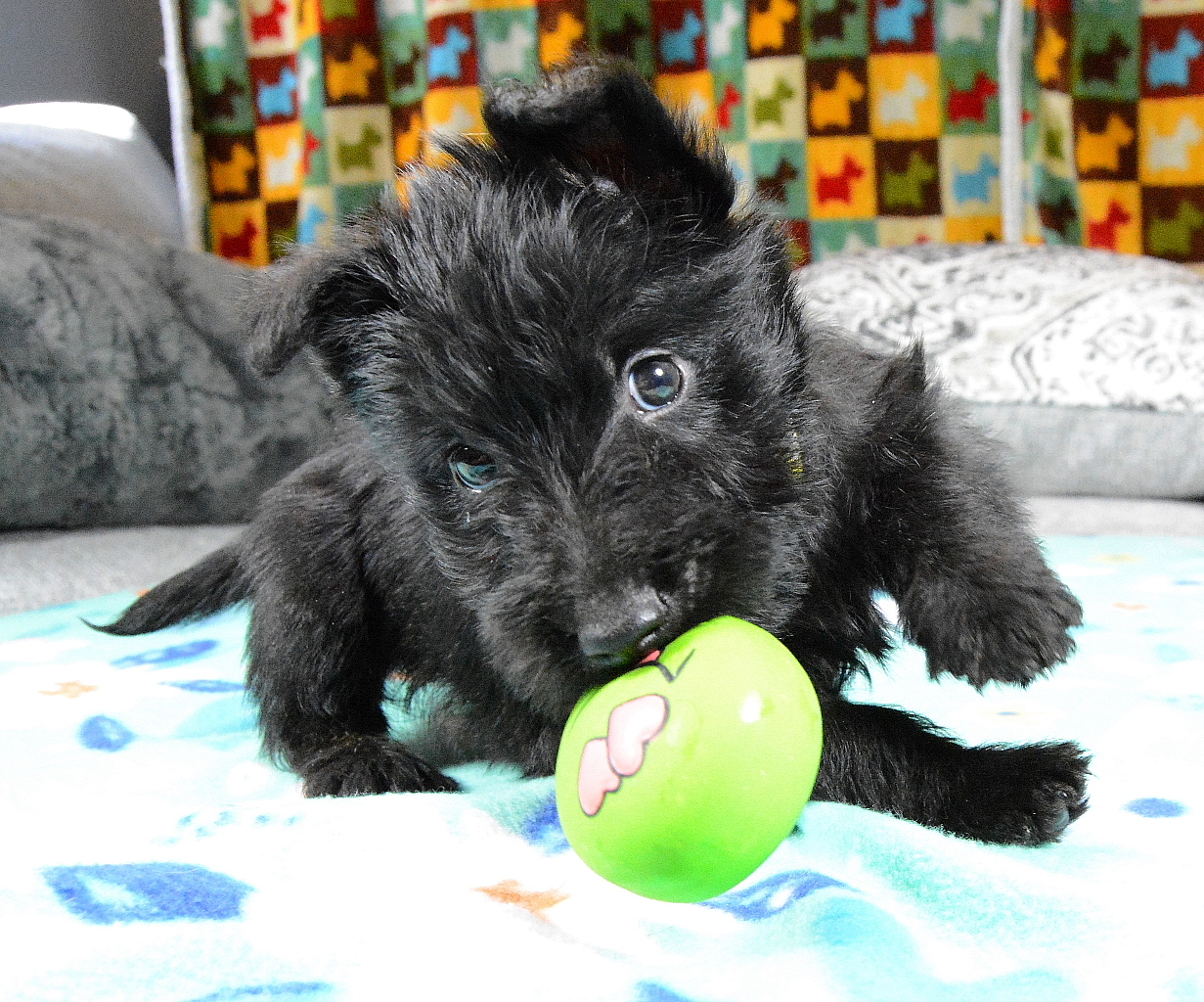 Girl #2 (Black)
Some light brindle on a couple feet but she is black everywhere else.
She is the smallest pup in this litter.
She is a little more cautious than her sister above but it doesn't take her very long to warm up to you.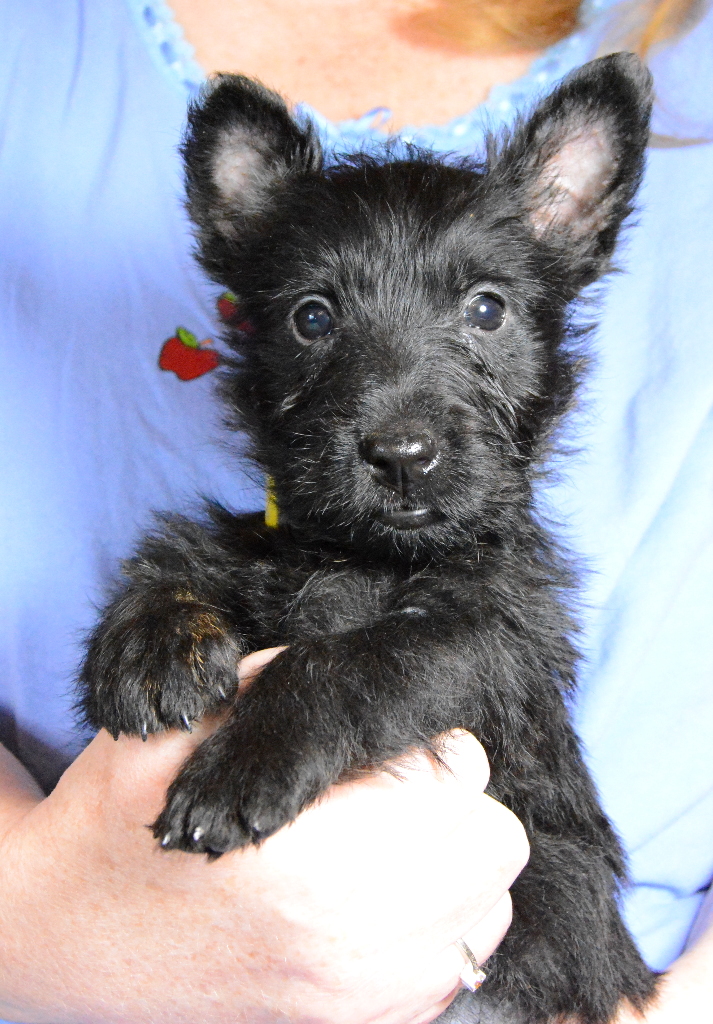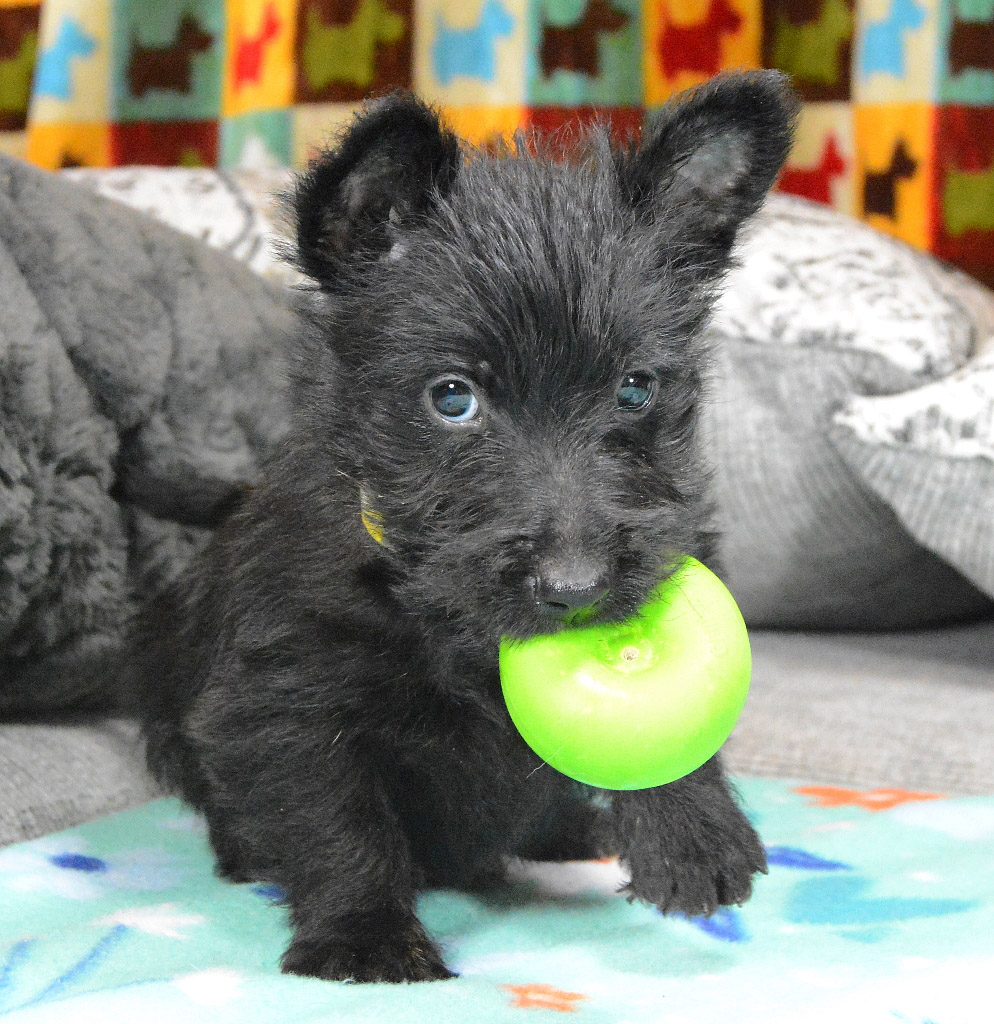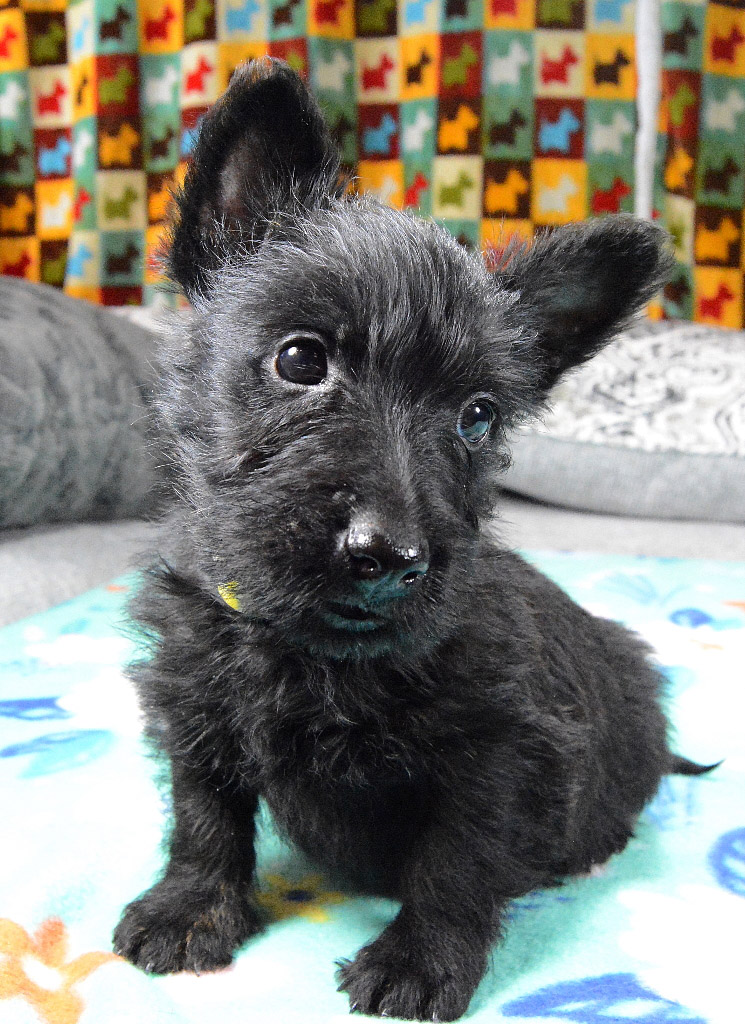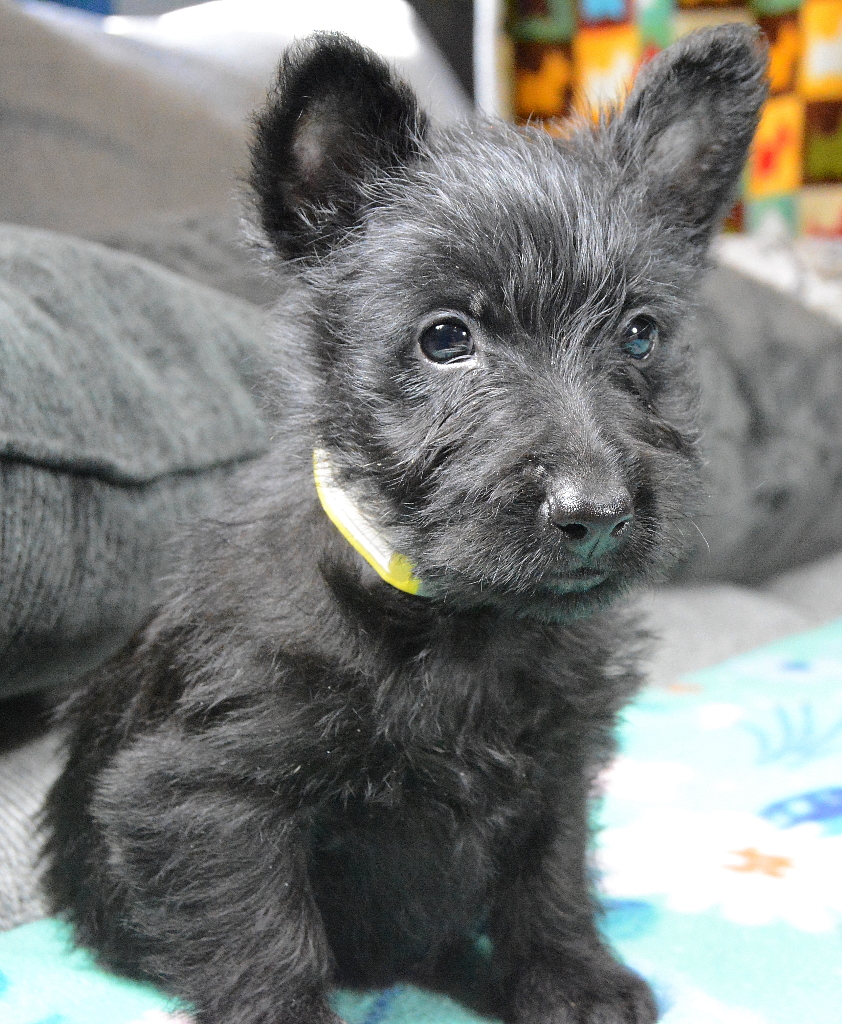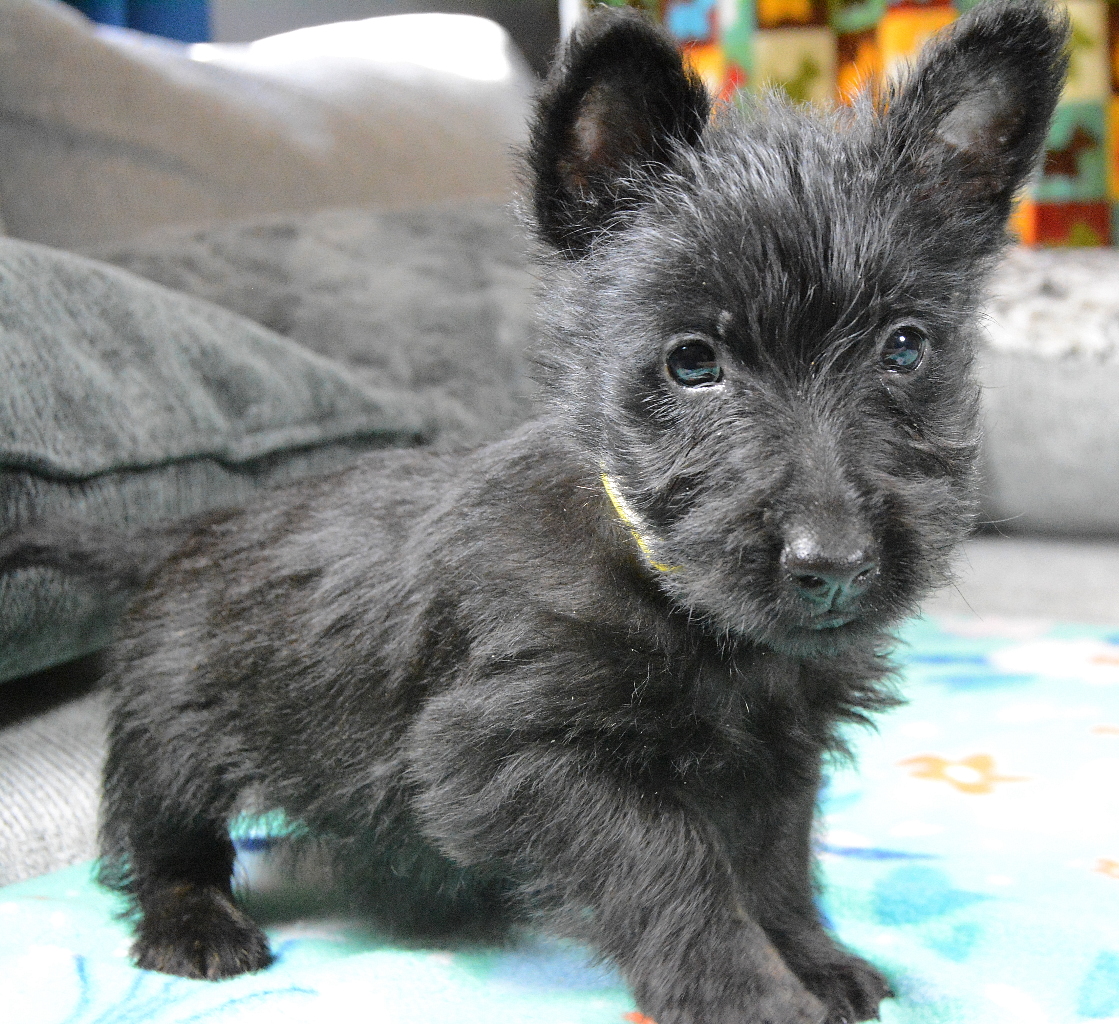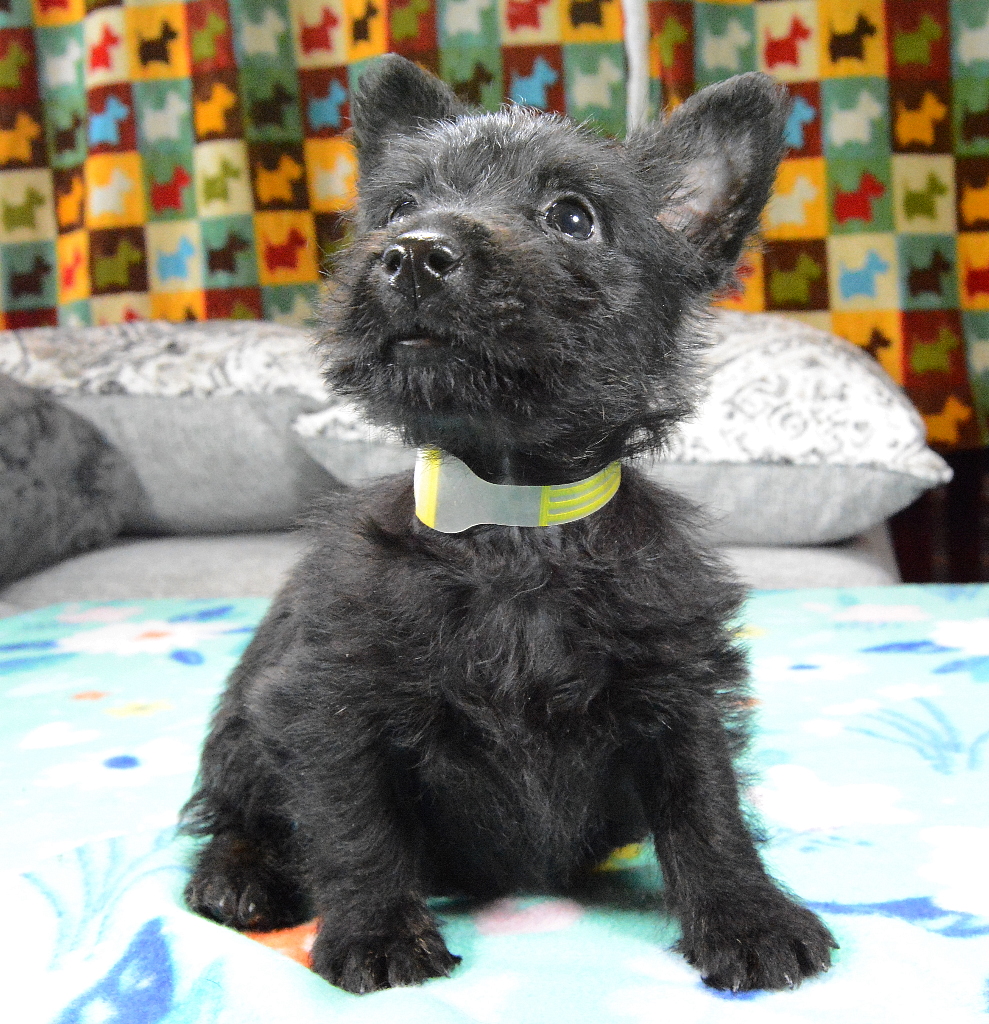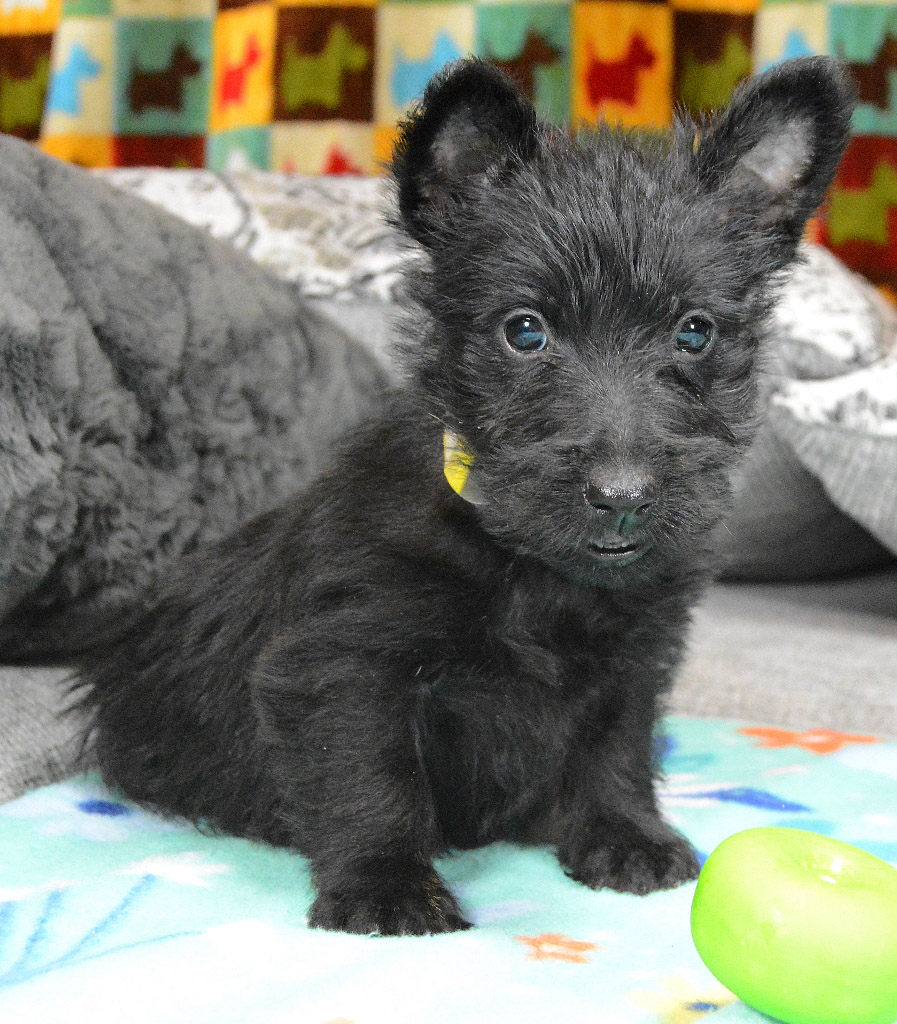 Girl #3 (Black-Brindle)
She has a little more brindle but still mostly black so she is classified as Black-Brindle.
She's happy to play or to entertain herself. She is an explorer and I think she is a smart girl too.
Trust is gained a little bit slower with this girl...maybe 52 seconds slower! :)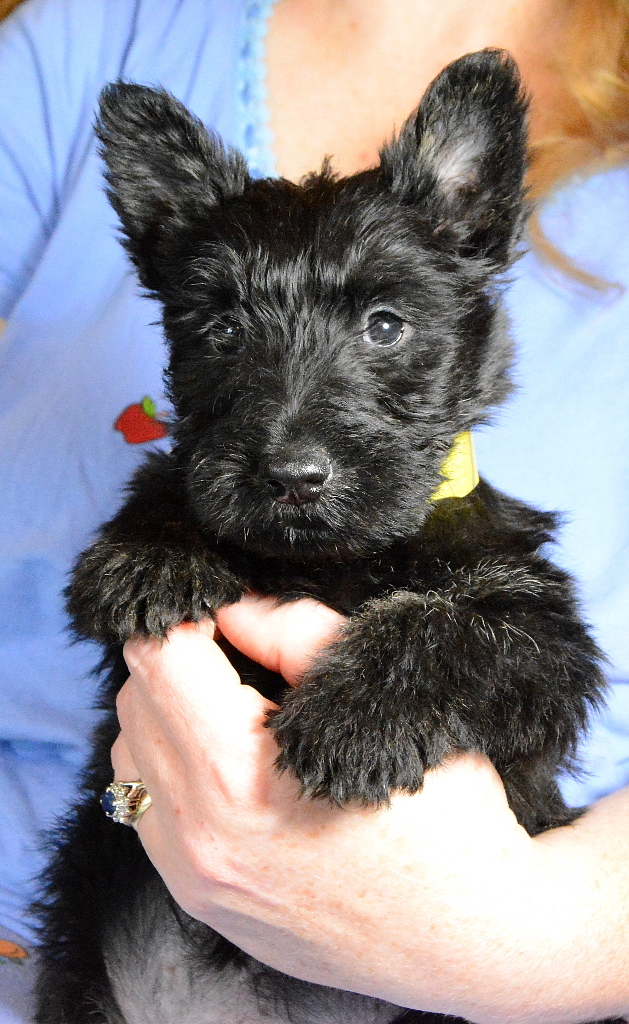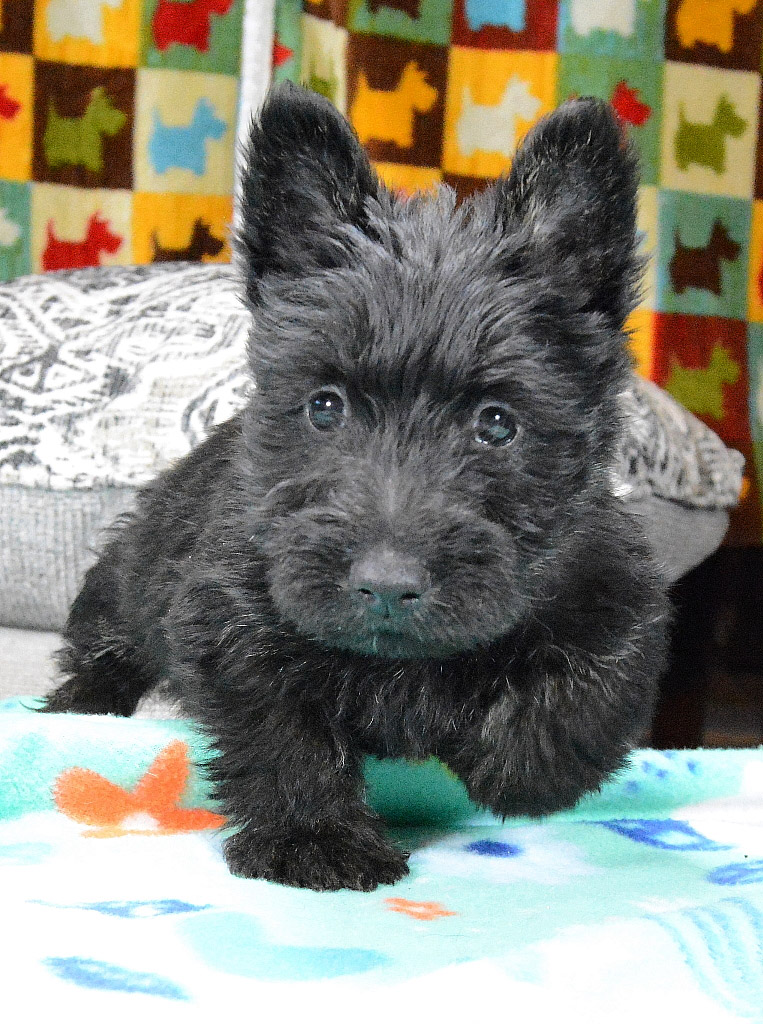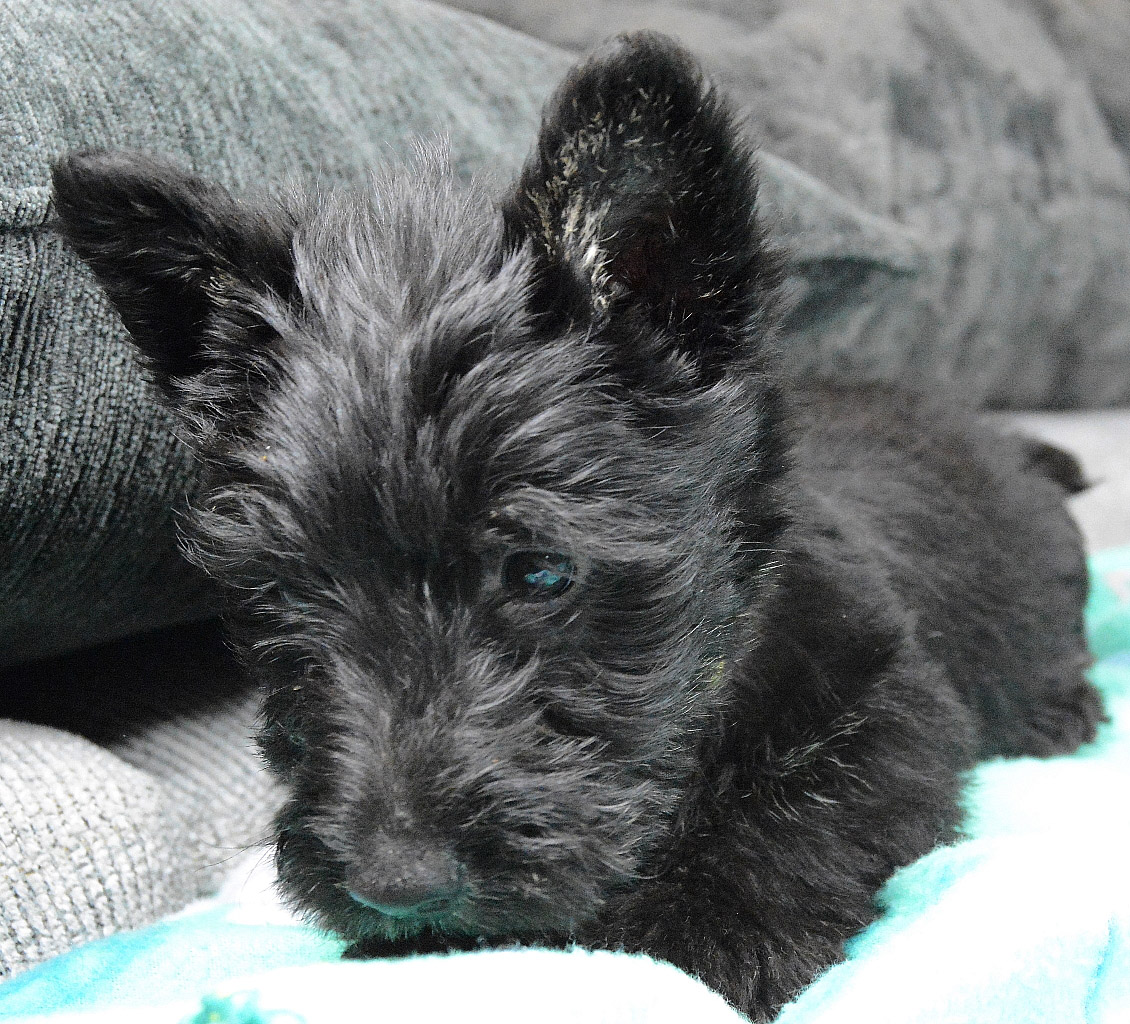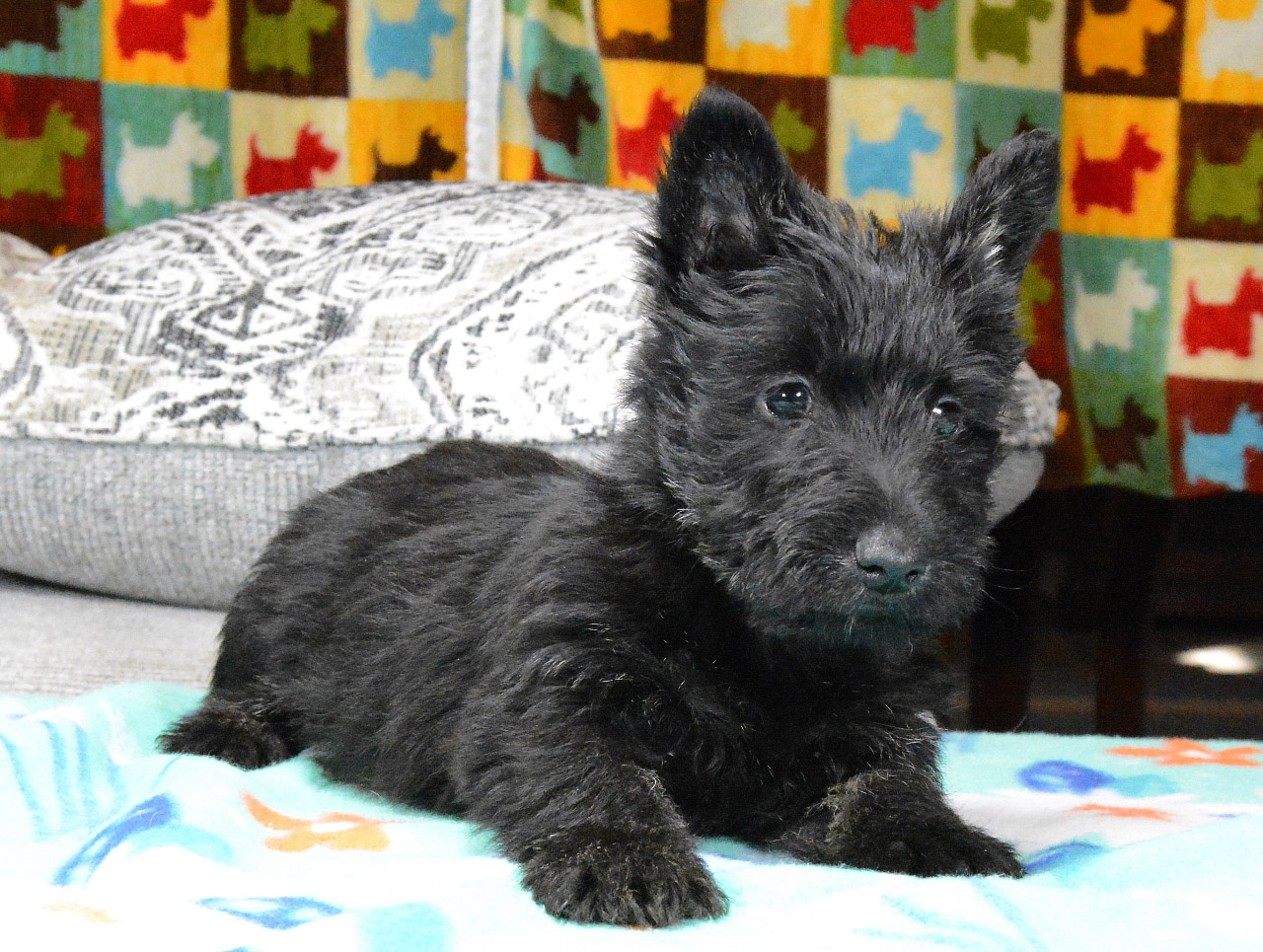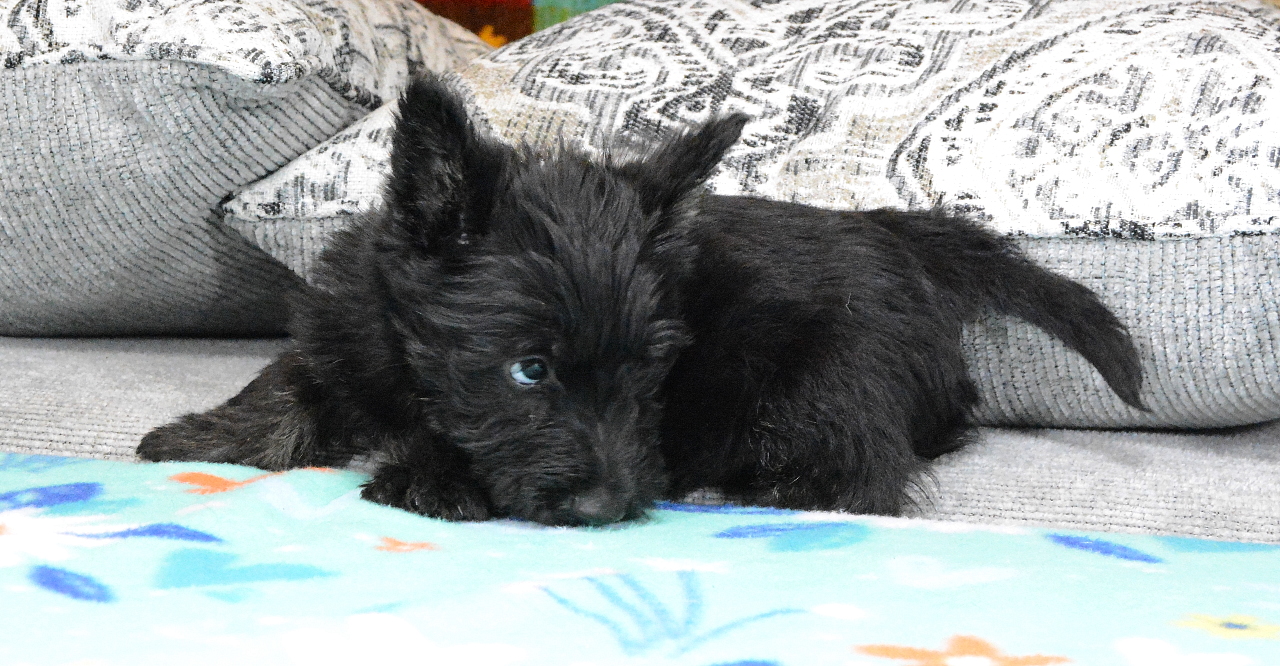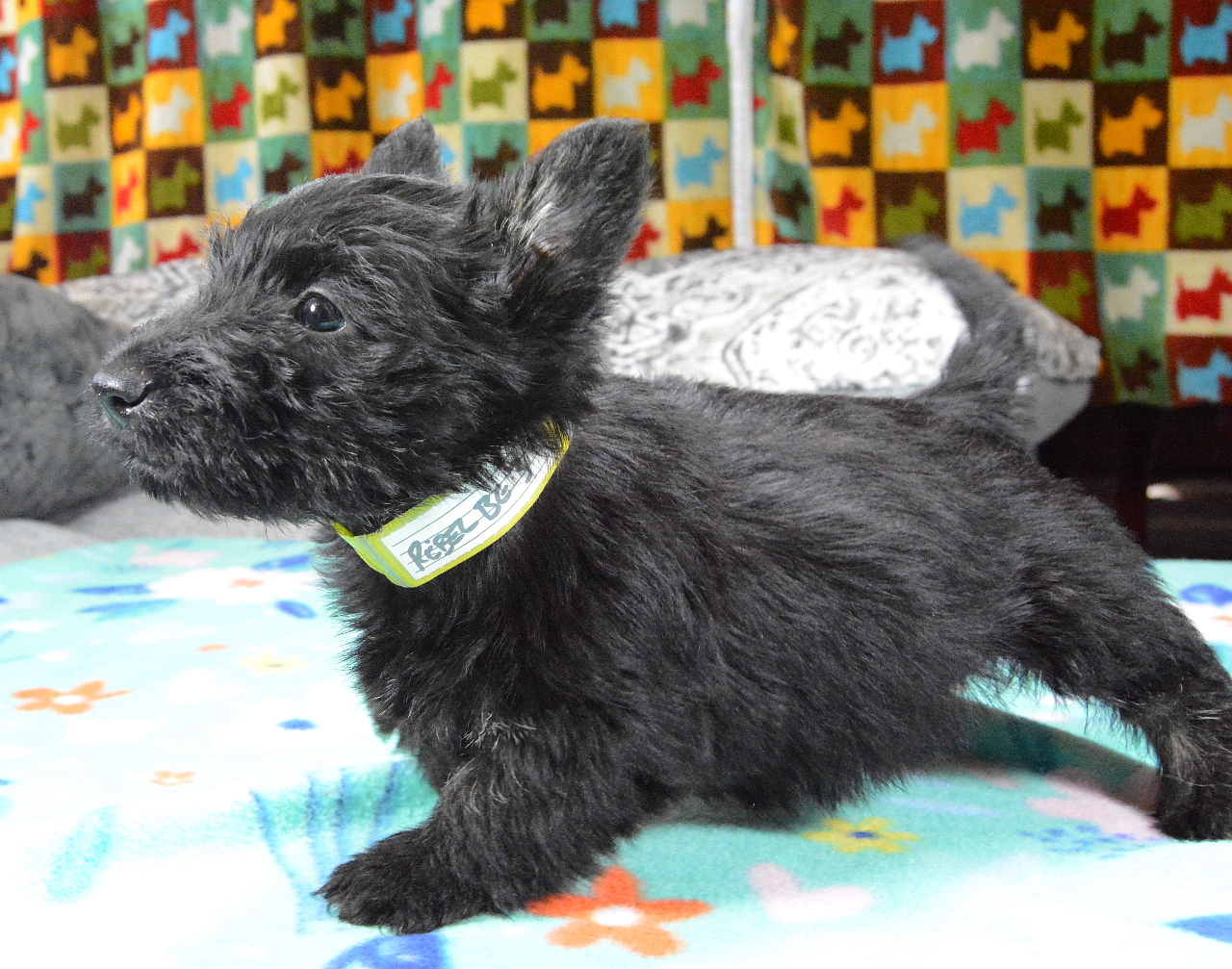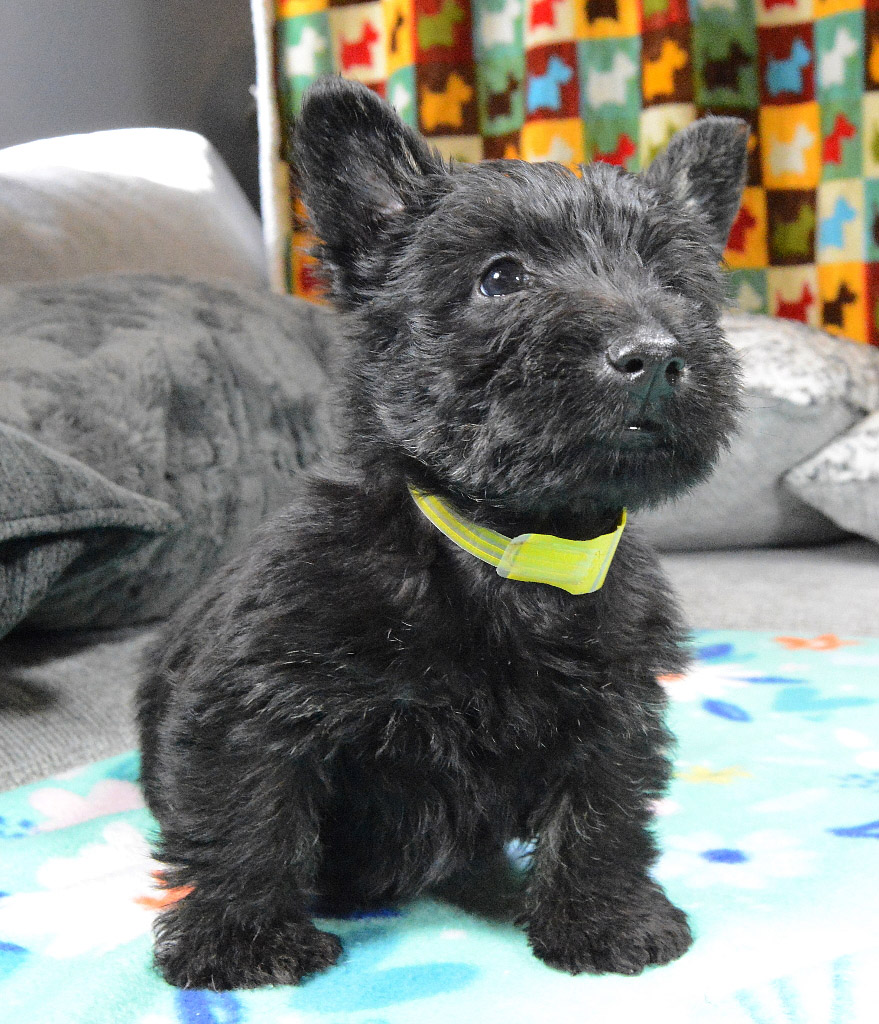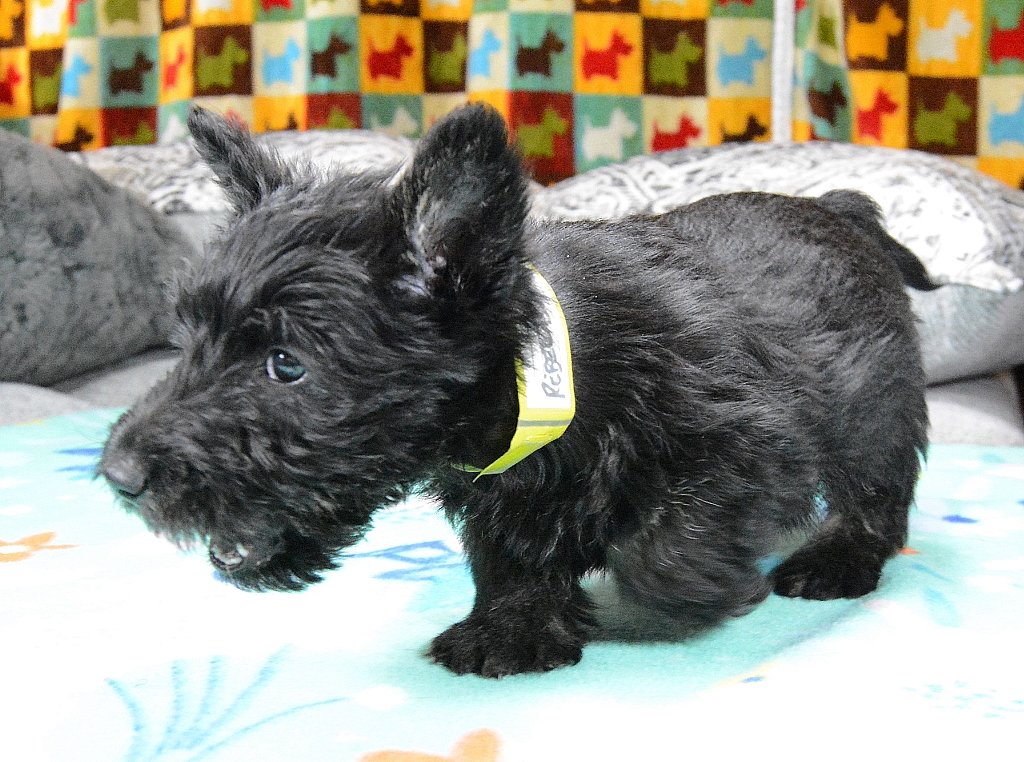 The Wheatens
The Wheaten Boy
He is a lighter wheaten but still has those red tips.
He is joyful and attentive. He looks before he leaps.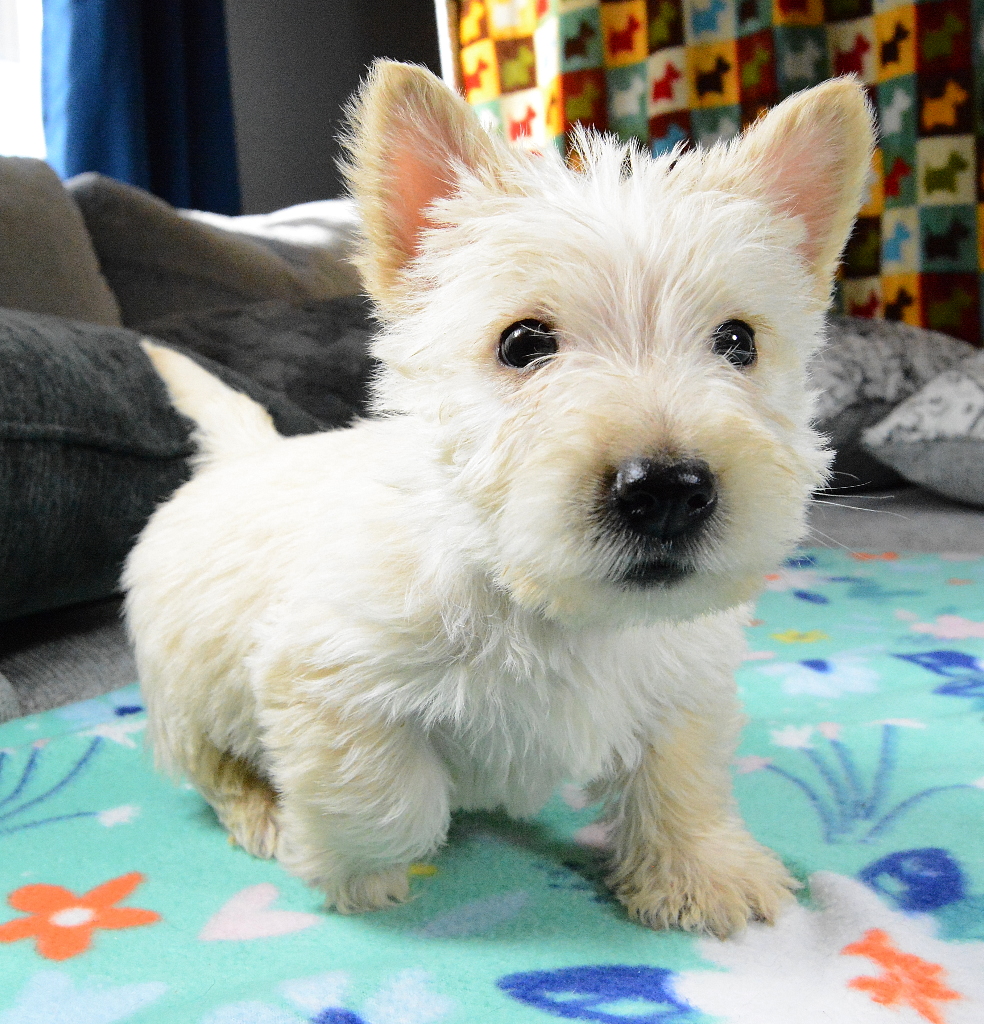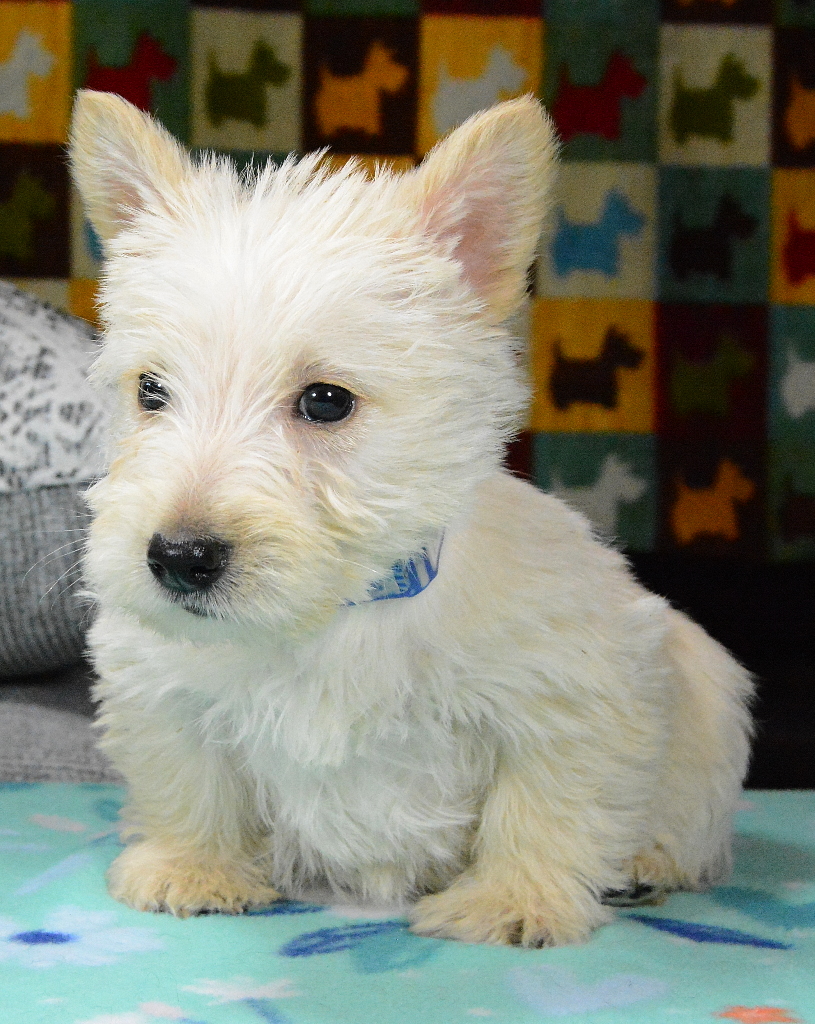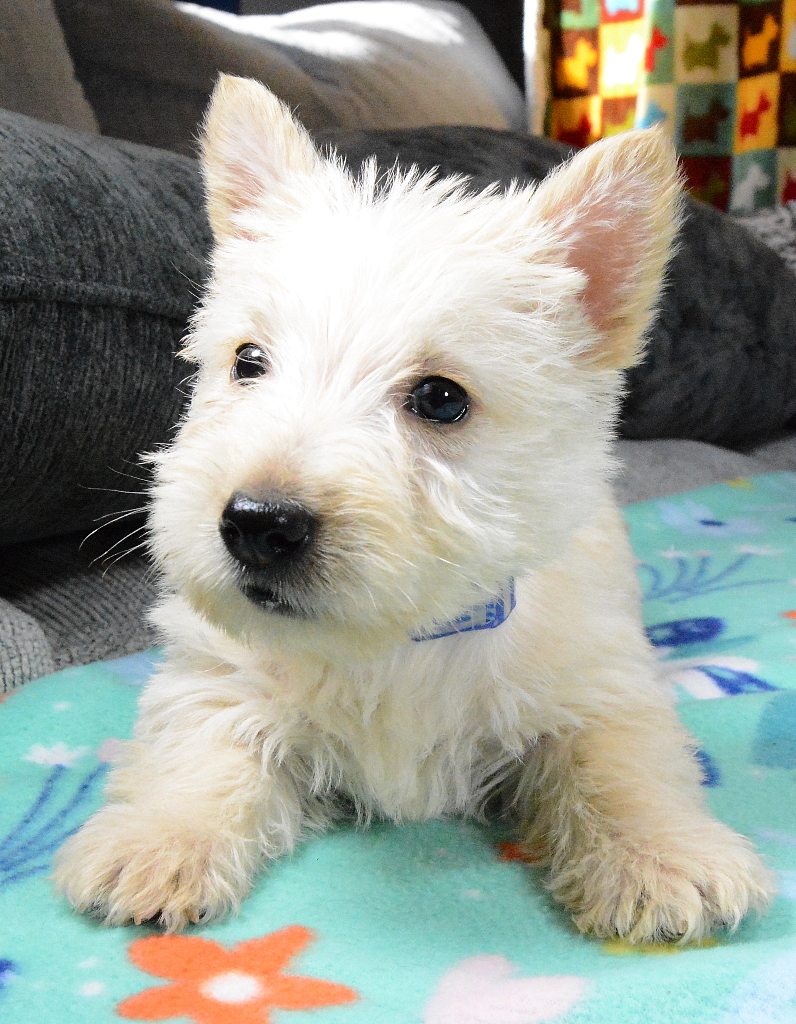 The Wheaten Girl
A bit more red than her brother.
She is careful at first but quick to warm up when she feels safe.
She is full of joy and mischief I think.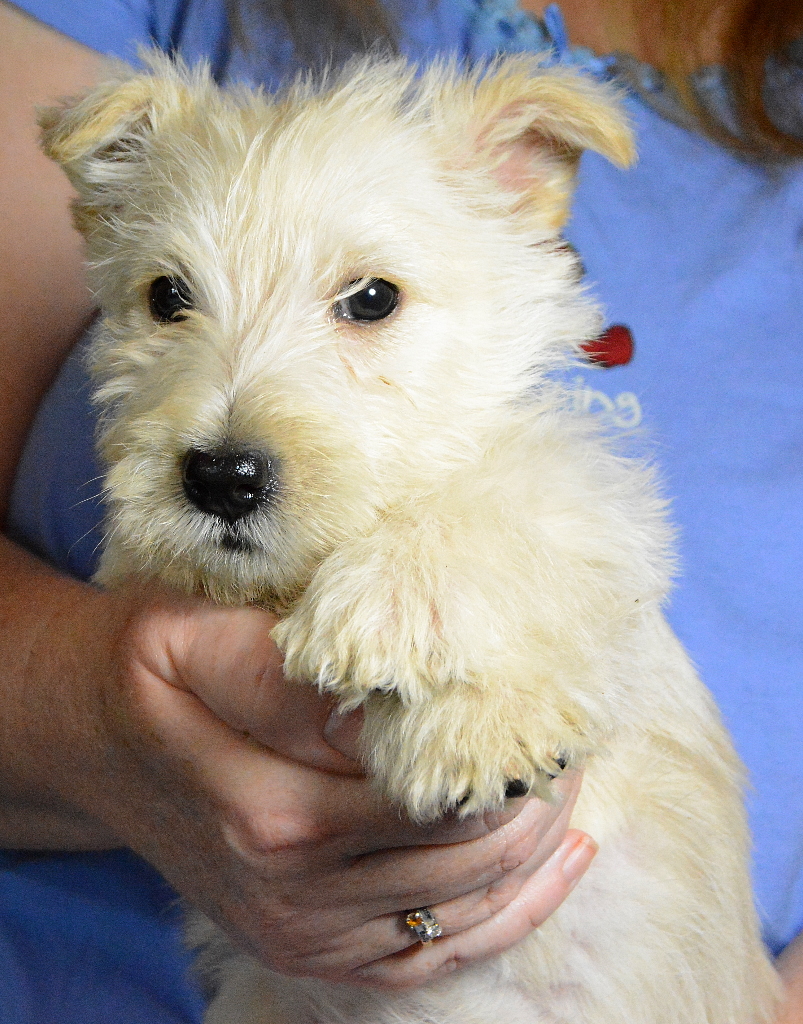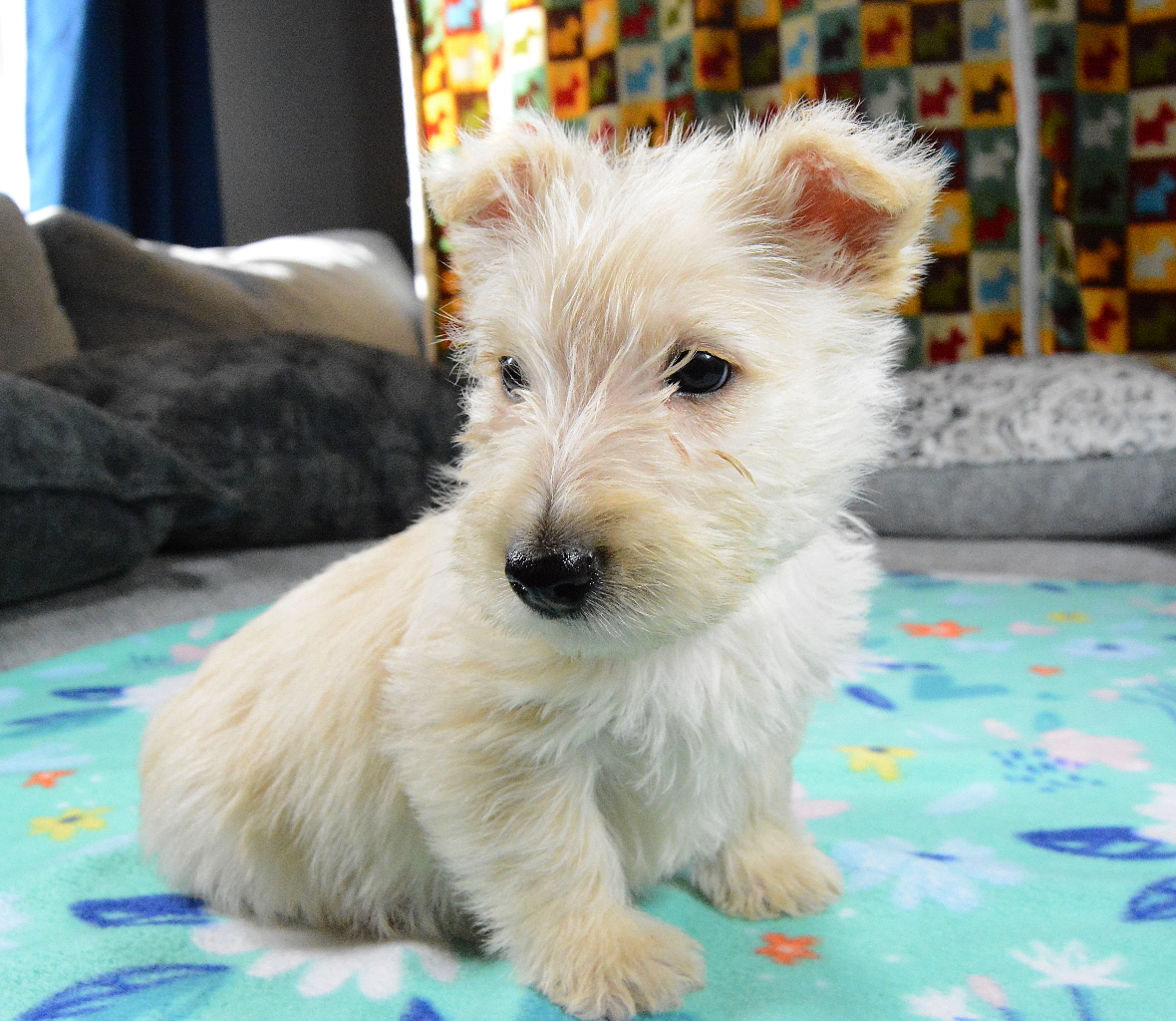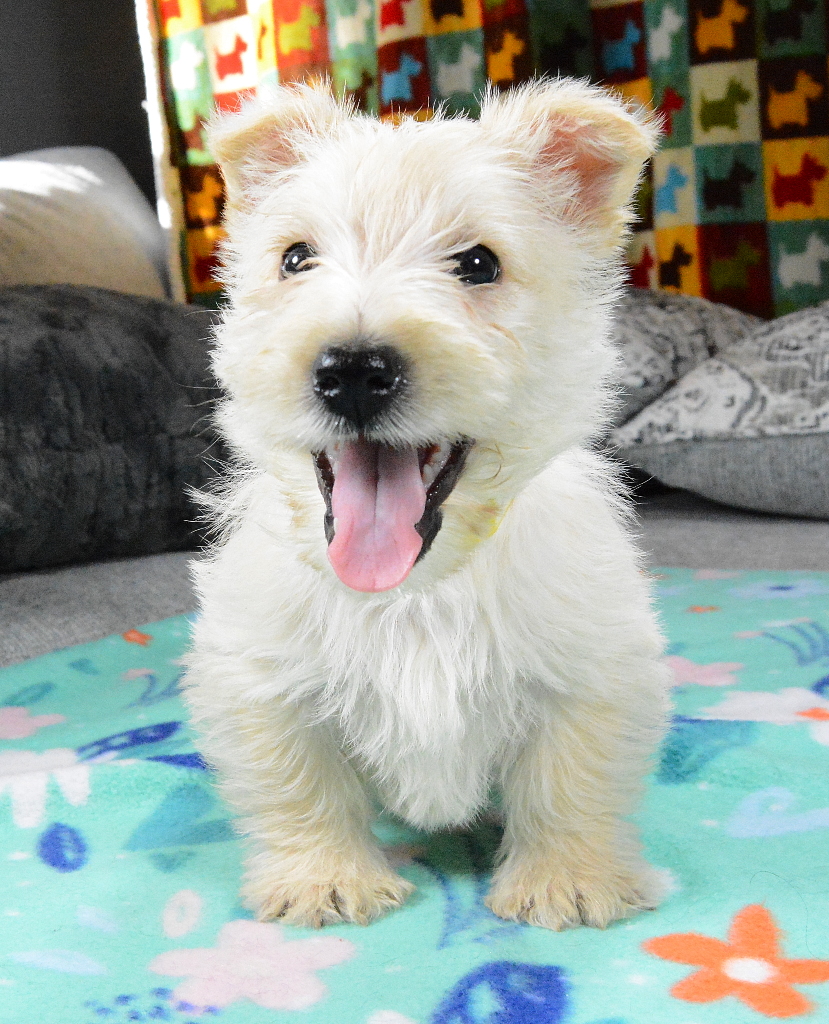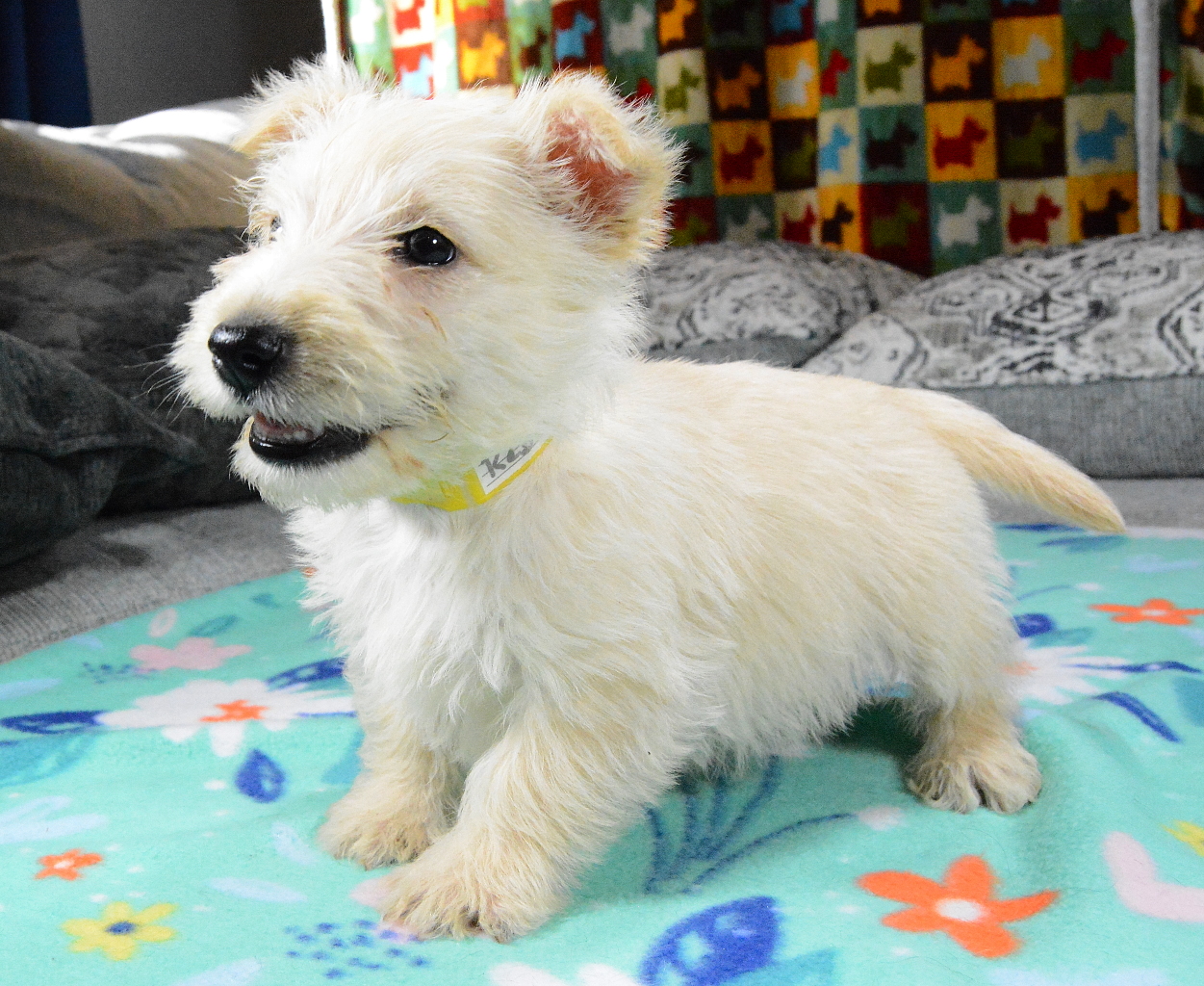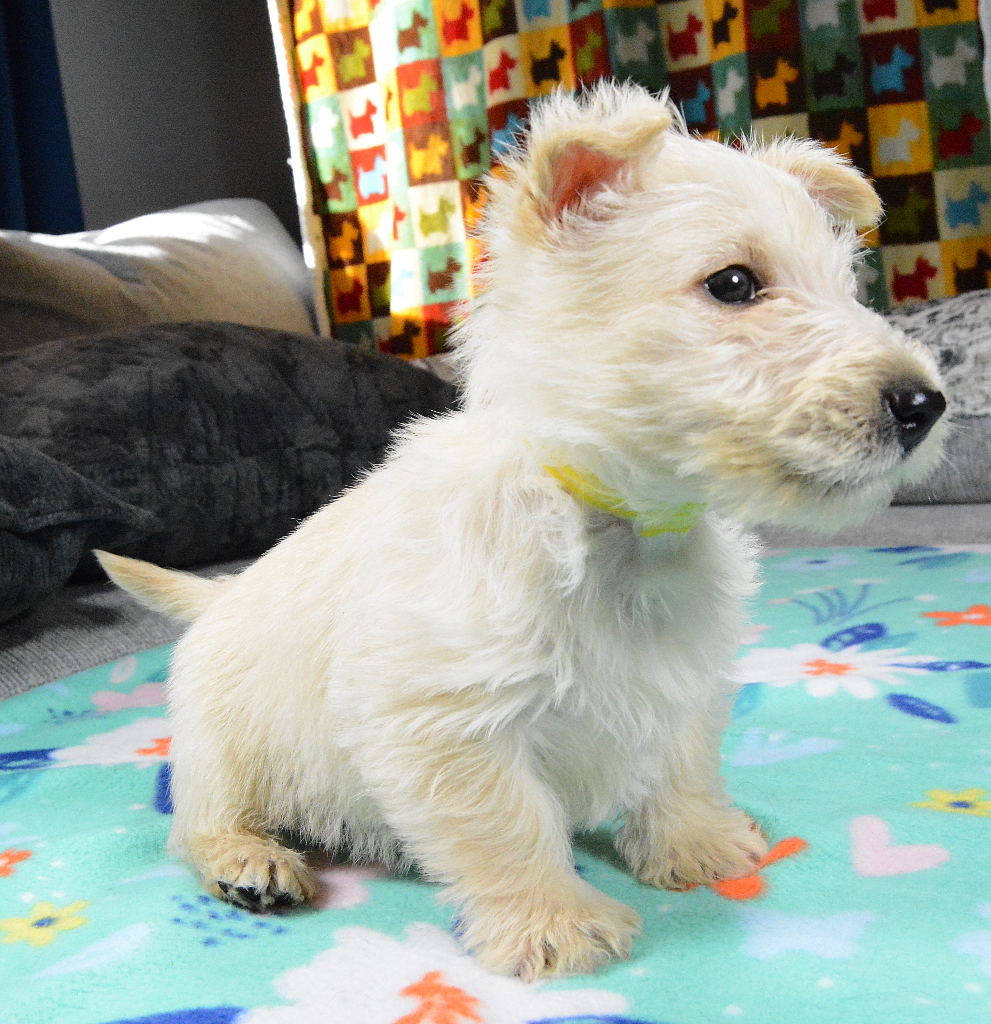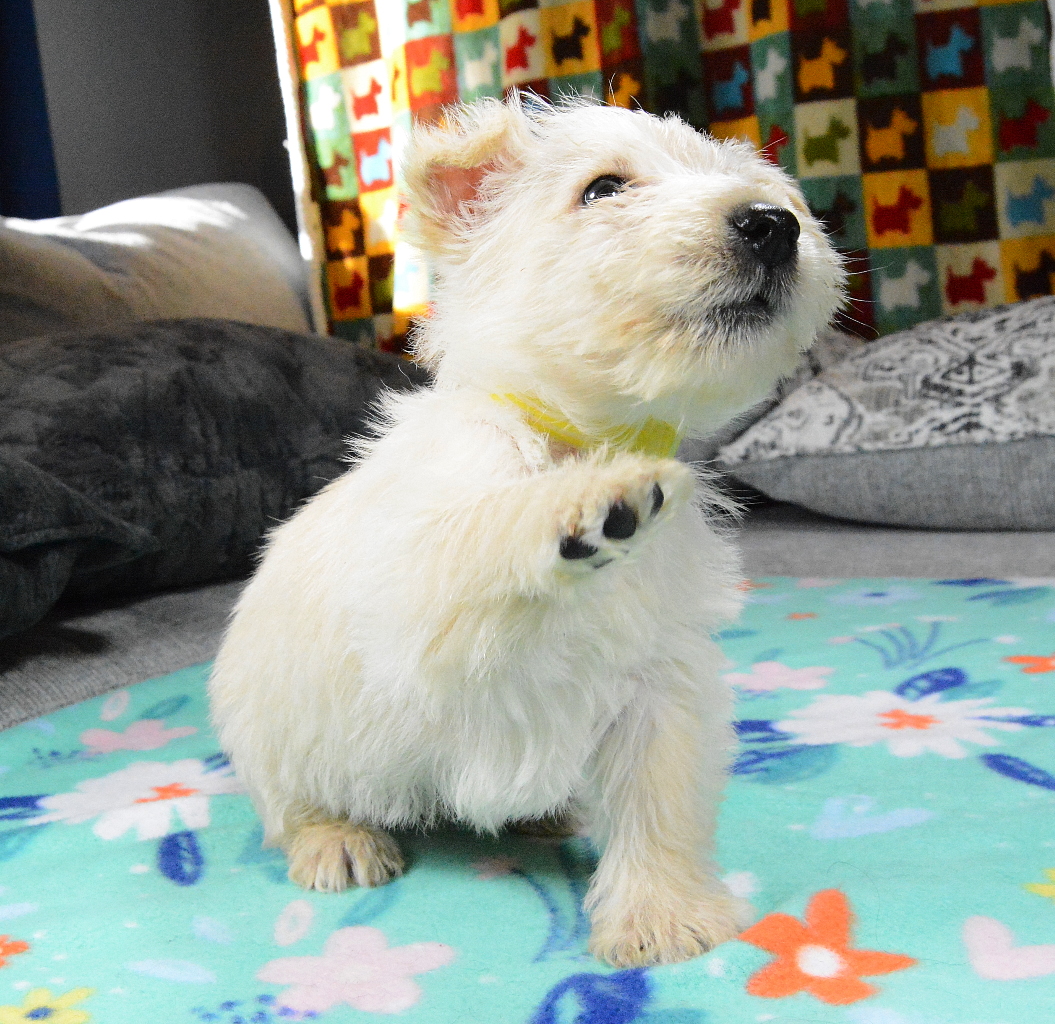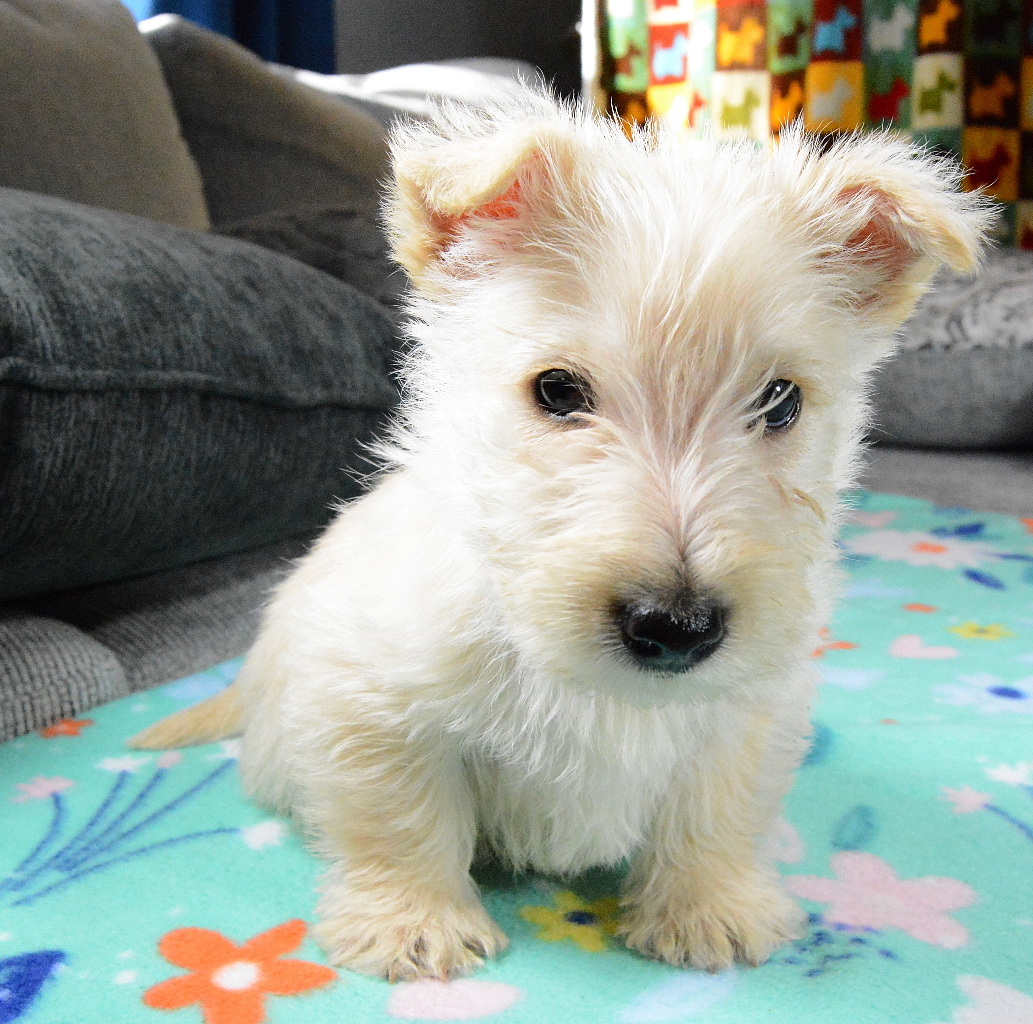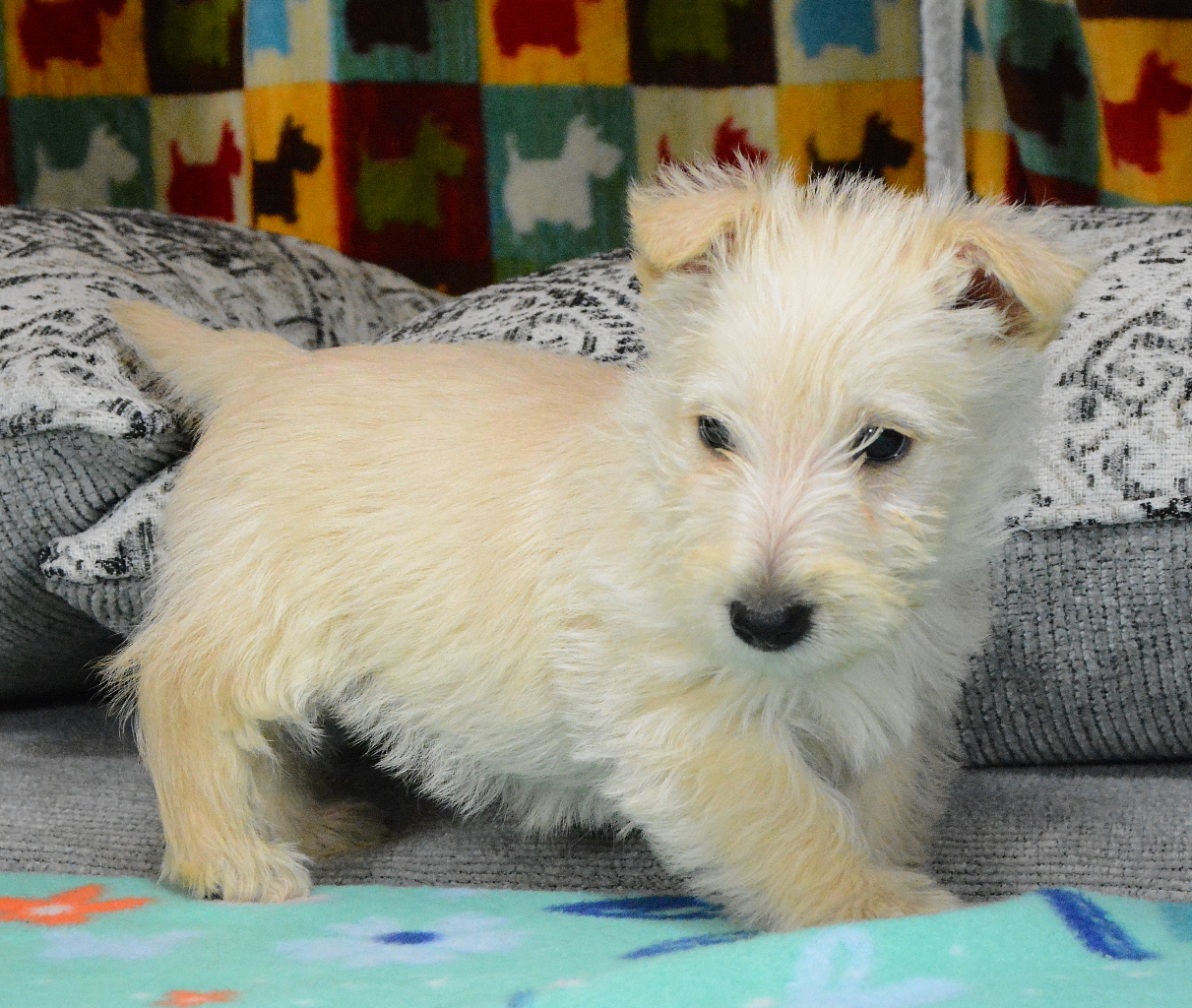 The End.
Please check us out on facebook for some BONUS pictures of this litter.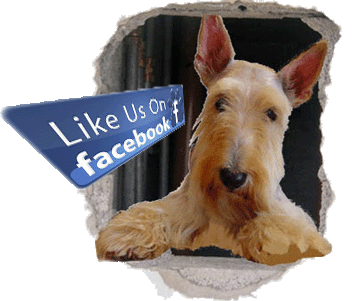 11-12-2021
On September 28th 2021, Rebel and my new boy Ringo had a beautiful litter of 8.
1 wheaten girl, 2 black girls, 1 black-brindle girl, 1 wheaten boy, 1 black boy, 1 black-brindle boy and 1 brindle boy.
4 girls, 4 boys = 8 total.
I am placing these pups to folks on my waiting list.
If you would like to be added to my waiting list (no obligation) Please Click HERE
Prices, terms, email address and phone number are located here.
These pups will be ready to go home on Saturday, December 4th, 2021
This litter is now weaned, they will go for 1st vet check and shots soon.
Here are their 1st pictures.
Please come back in about a week to ten days for a HUGE picture update.
All 8
JAM PACKED! Things loosen up a bit after these 1st two pictures.
4 girls on the left 4 boys on the right
THE GIRLS
2 are black, 1 is black-brindle and 1 wheaten.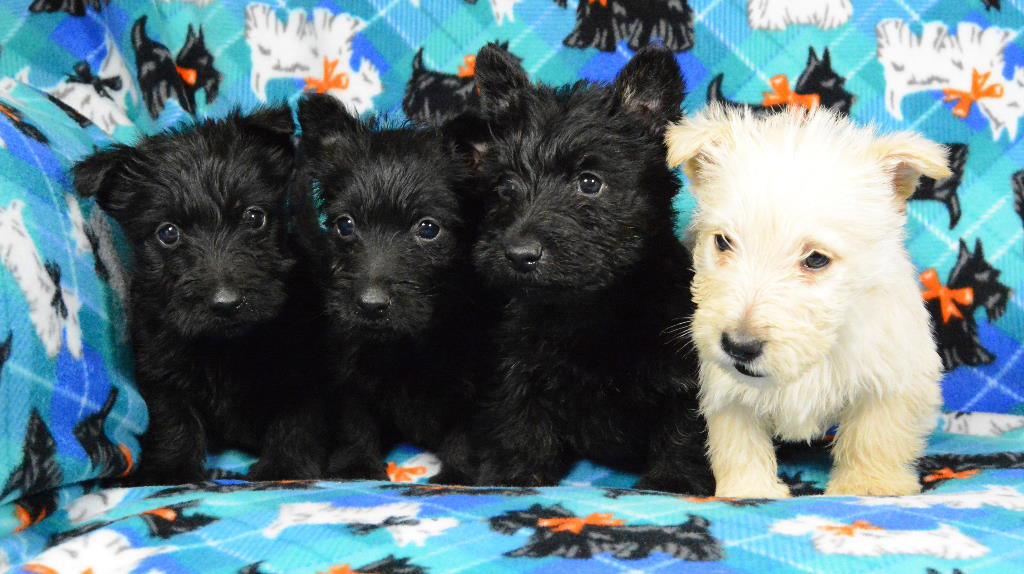 THE BOYS
2 are black-brindle, 1 is brindle and 1 wheaten.
Just the wheatens
Girl on the left Boy on the right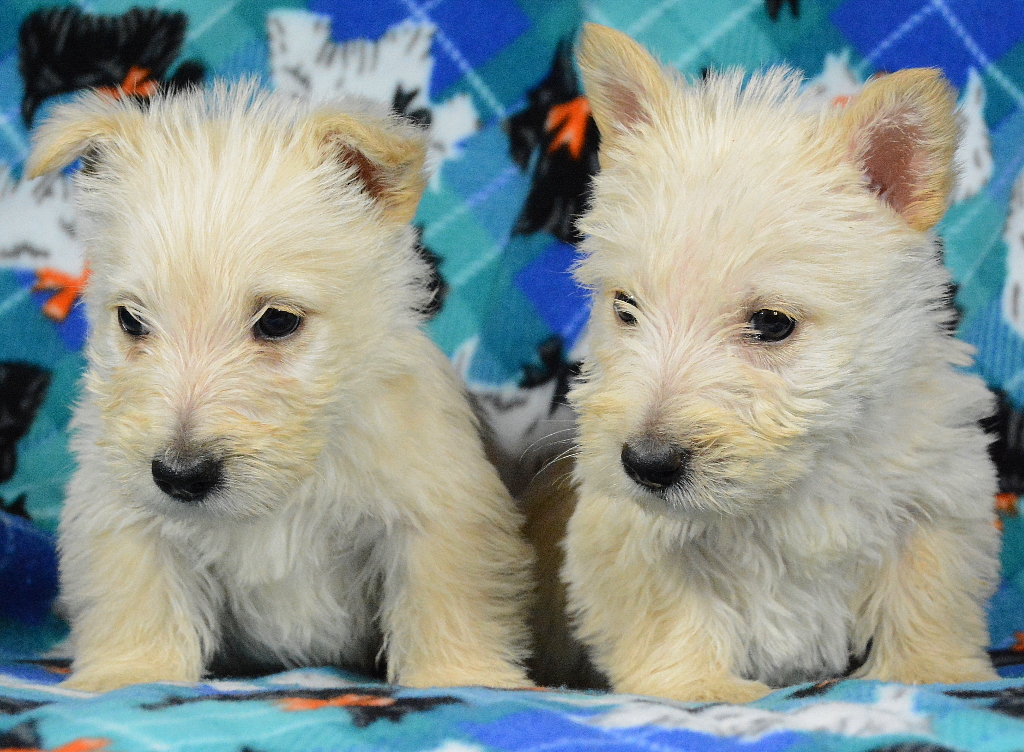 Just the black and brindles
3 girls are on the left 3 boys on the right... the two boys on the far right swapped places in the last picture.
Please come back in about a week to ten days for a HUGE picture update.