Sugar and Silver's October 4th, 2021 litter
Newest pictures are at the top of the page, the further down you look, the younger the pups.
--------------------------------------------------------------
11-22-2021
WARNING BIG UPDATE, PLEASE LET ALL PICTURES LOAD.
These pups have had their 1st vet check and inoculations.
They are now 100% weaned.
Here are the new pictures.
Everyone has a new ID collar, this will remain with them until they go home.
The boys are in green, the girls are wearing orange.
The Wheaten boys
Boy #1
He is the lightest shade of red of the boys but even so it's a very nice red.
He just wants to be your buddy. He is quick to warm up and very attentive.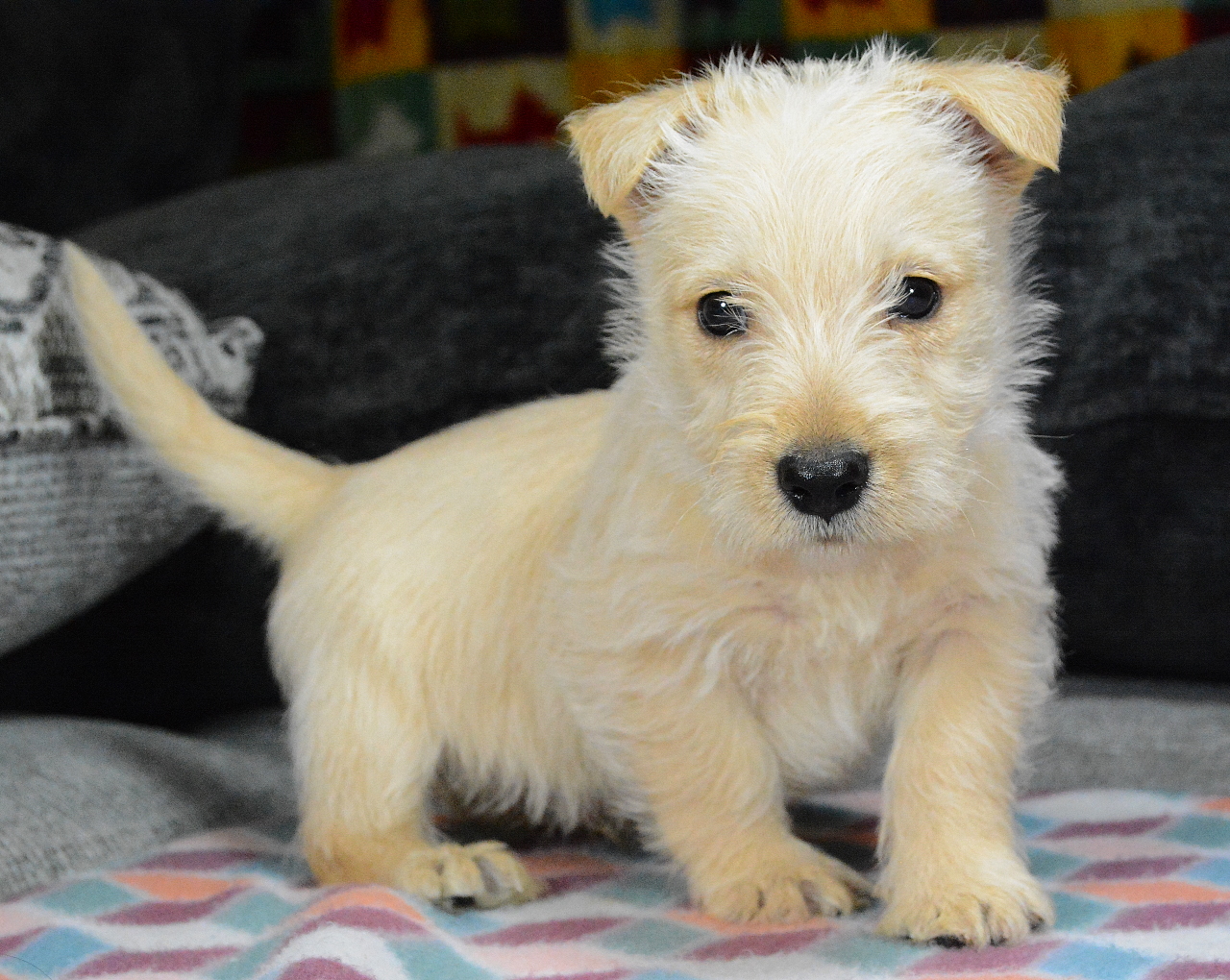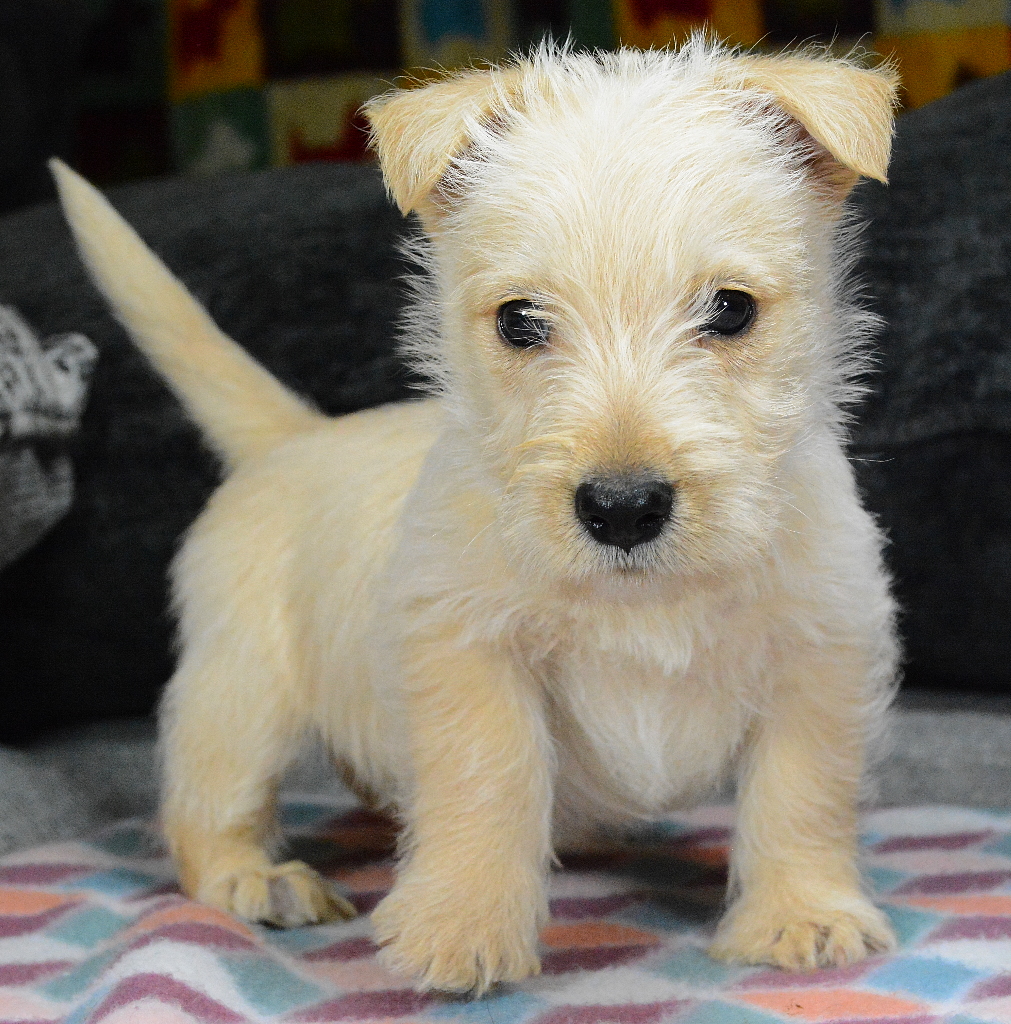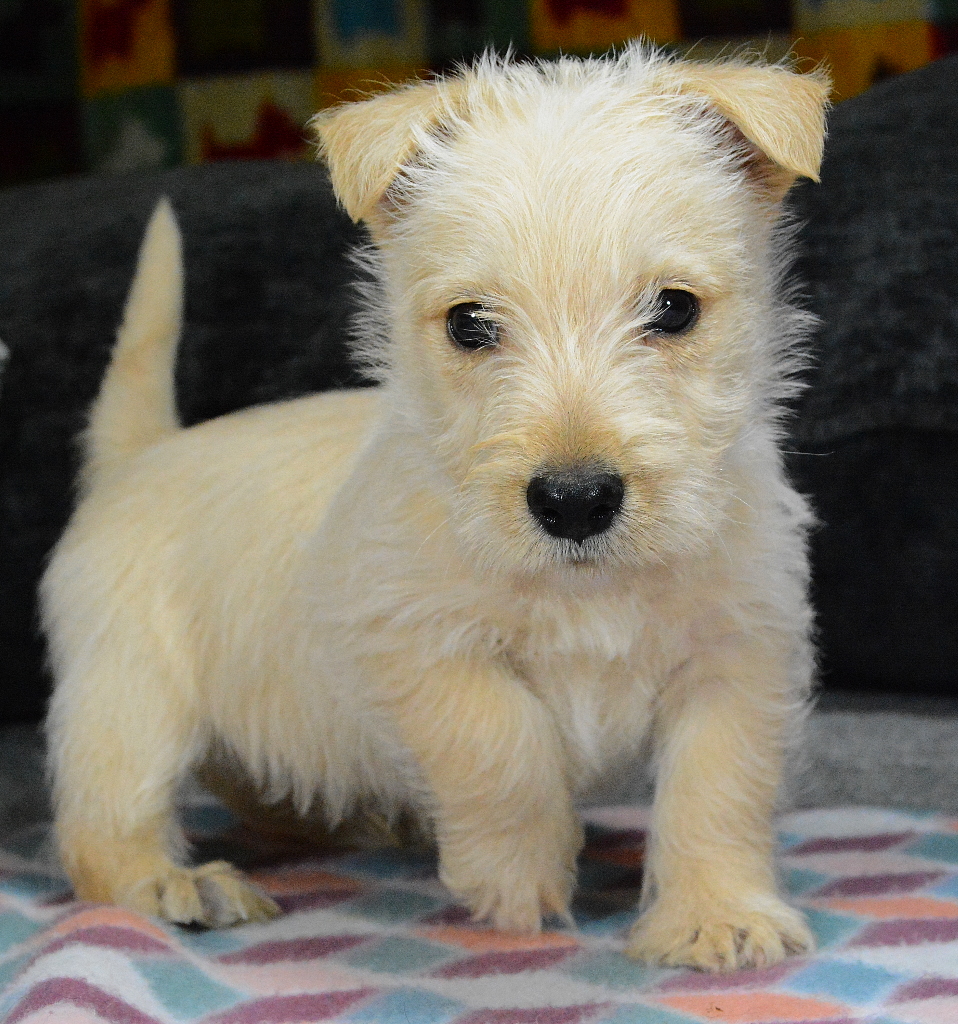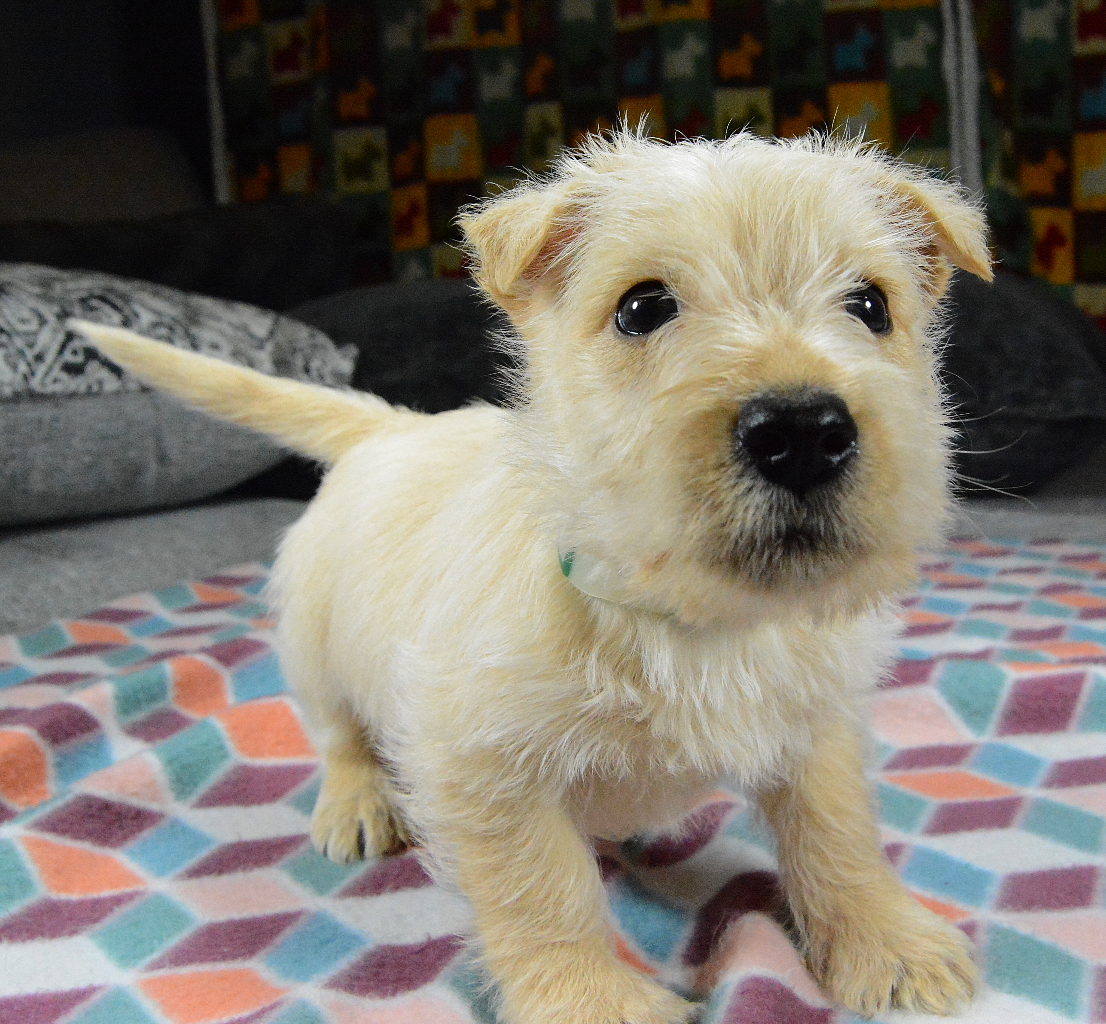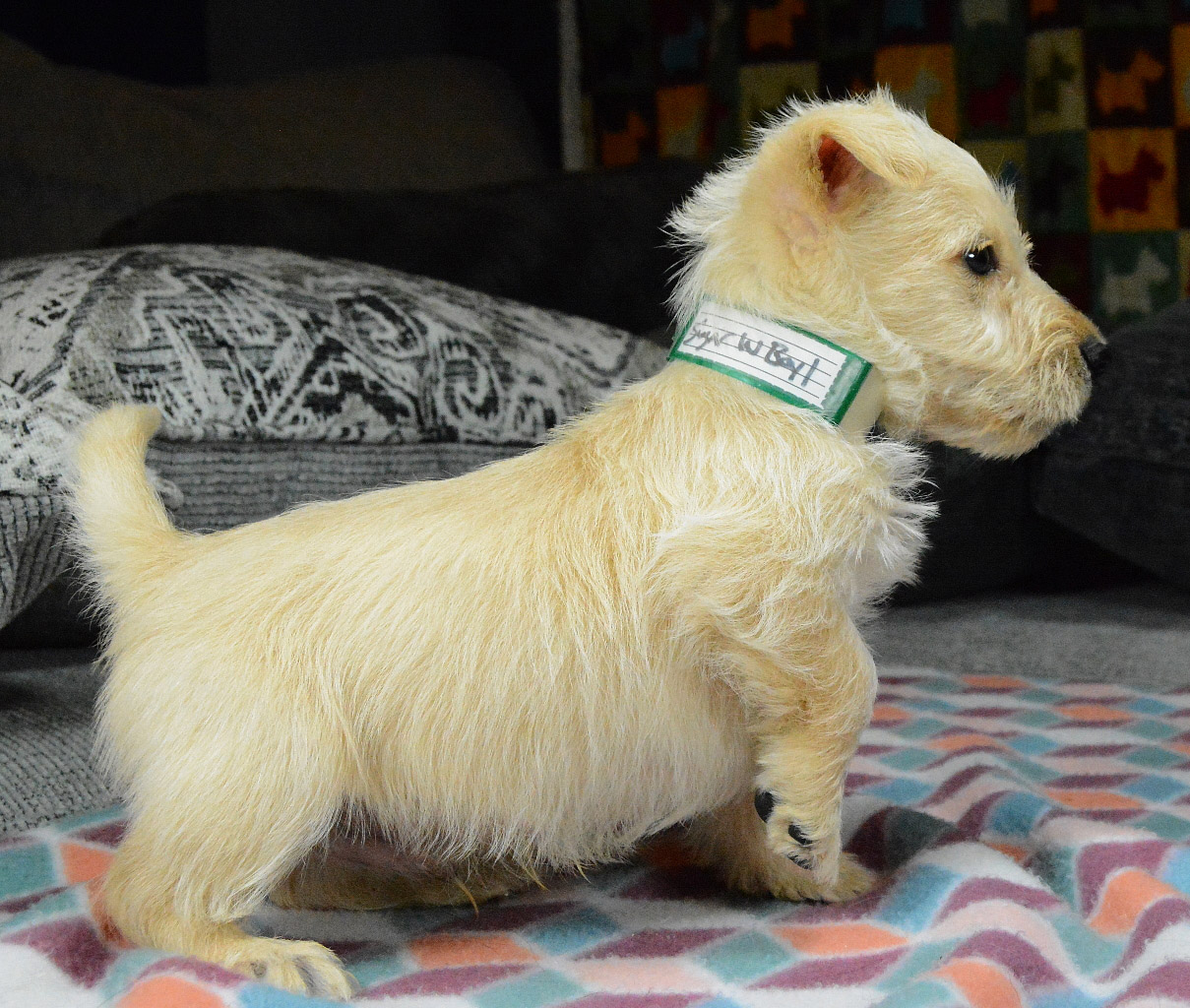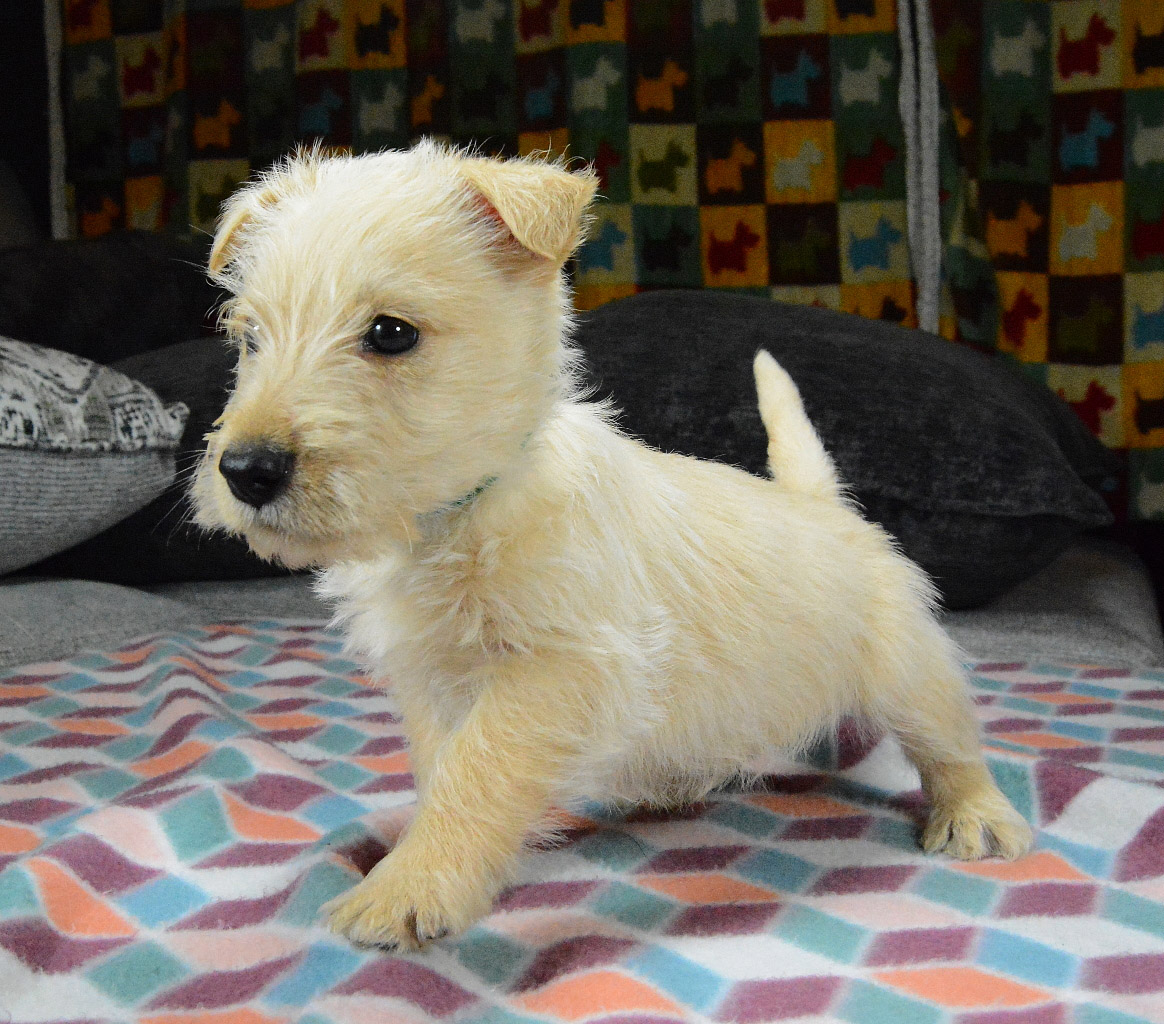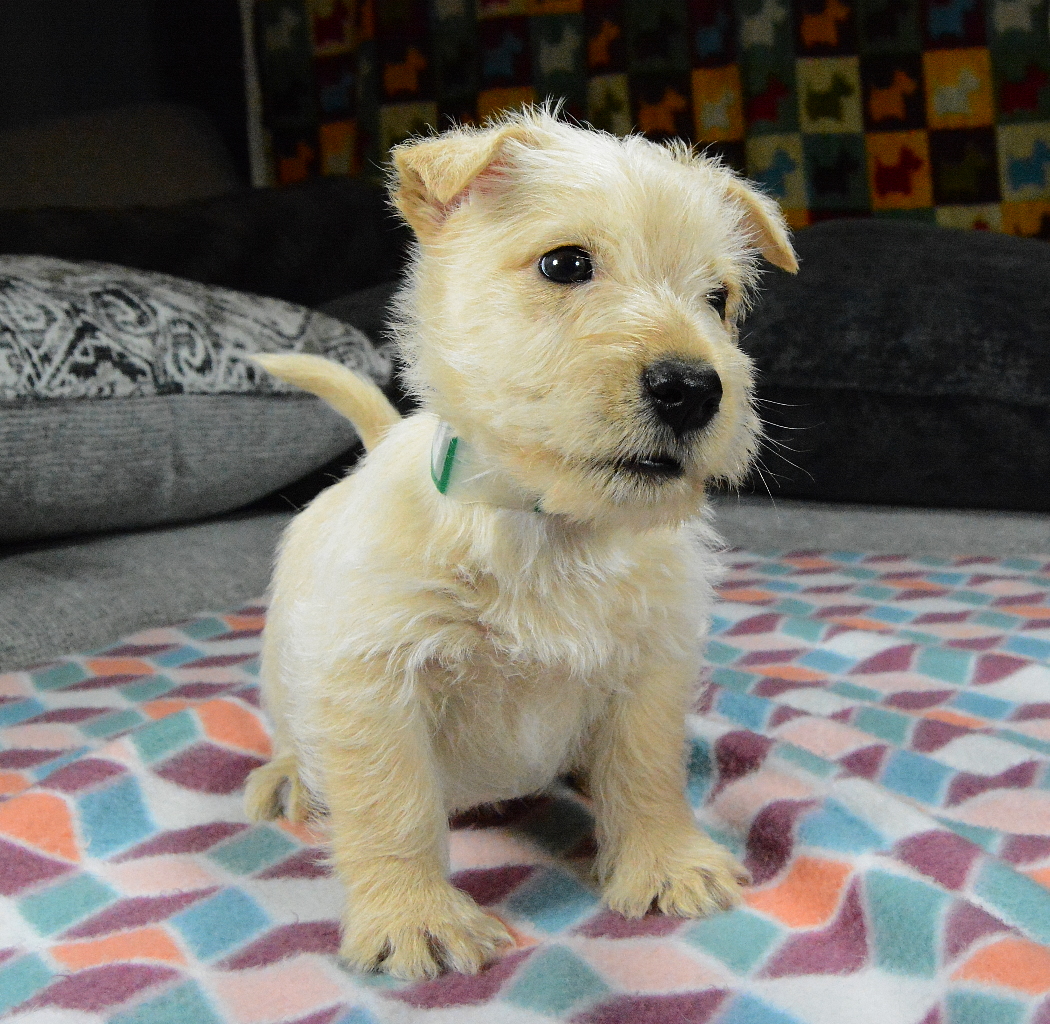 Boy #2
Red is getting darker as we go along.
He's a little more cautious than brother above.
Once he feels safe he is a happy boy.
He is very observant which makes me think he is also a very smart boy.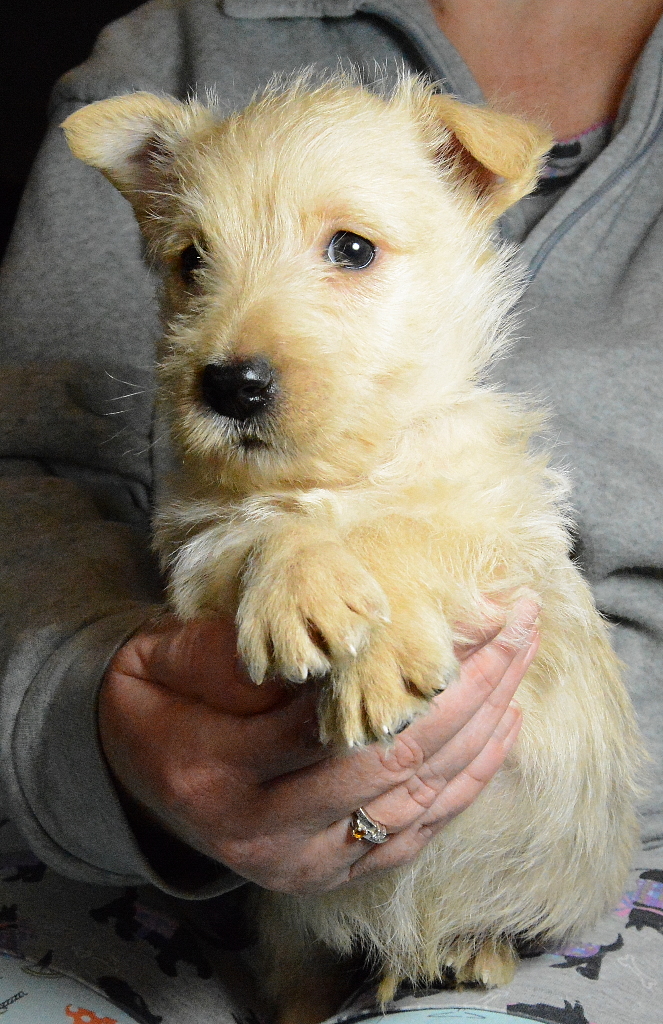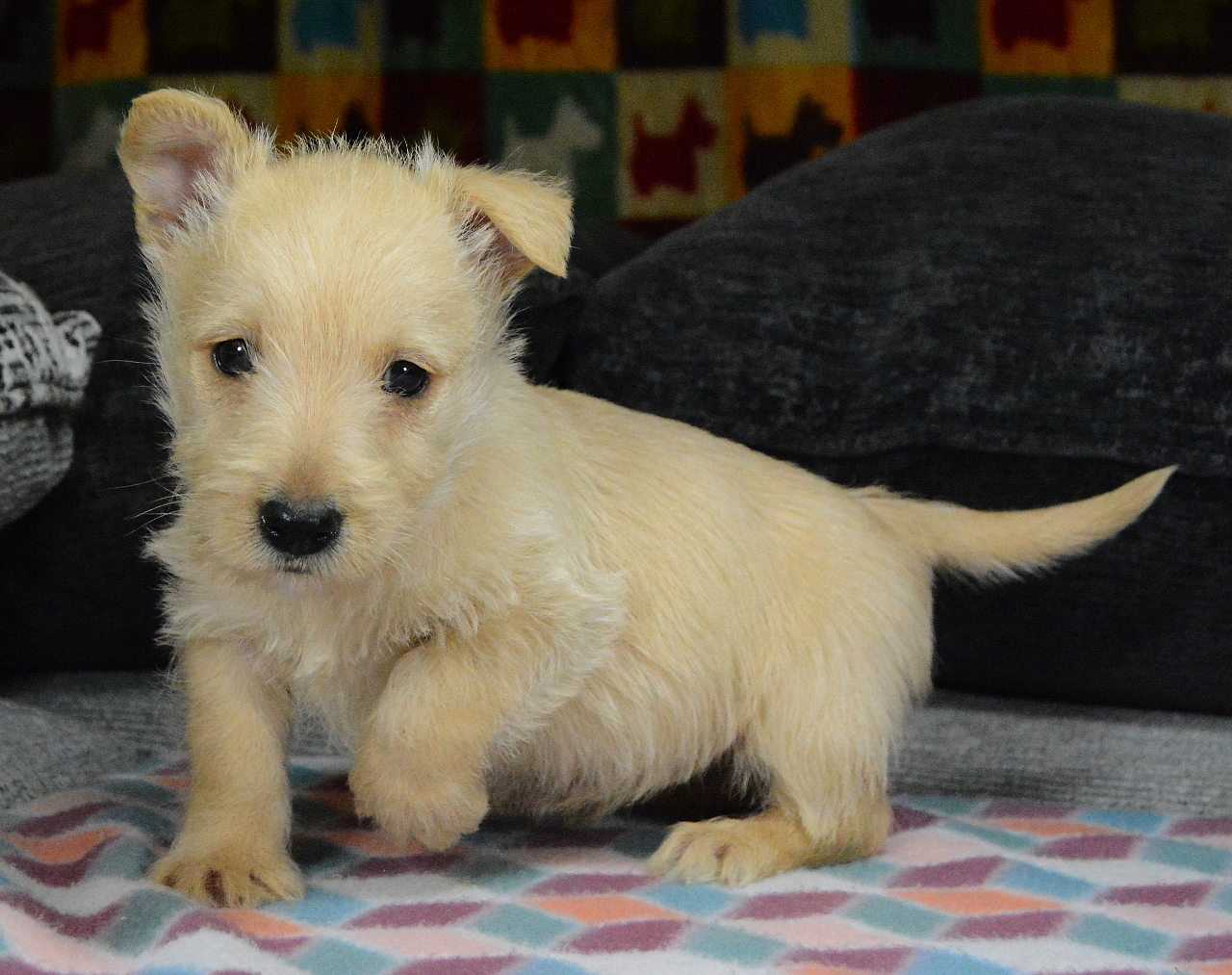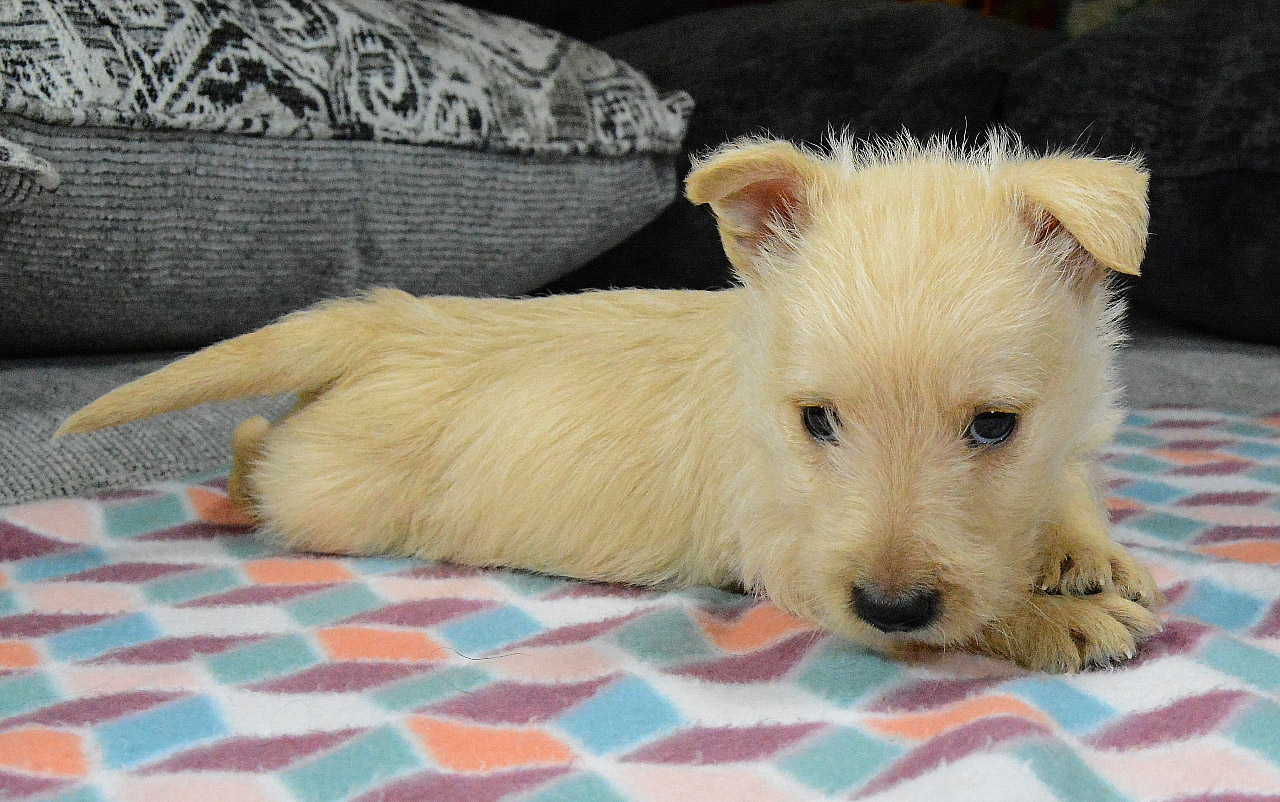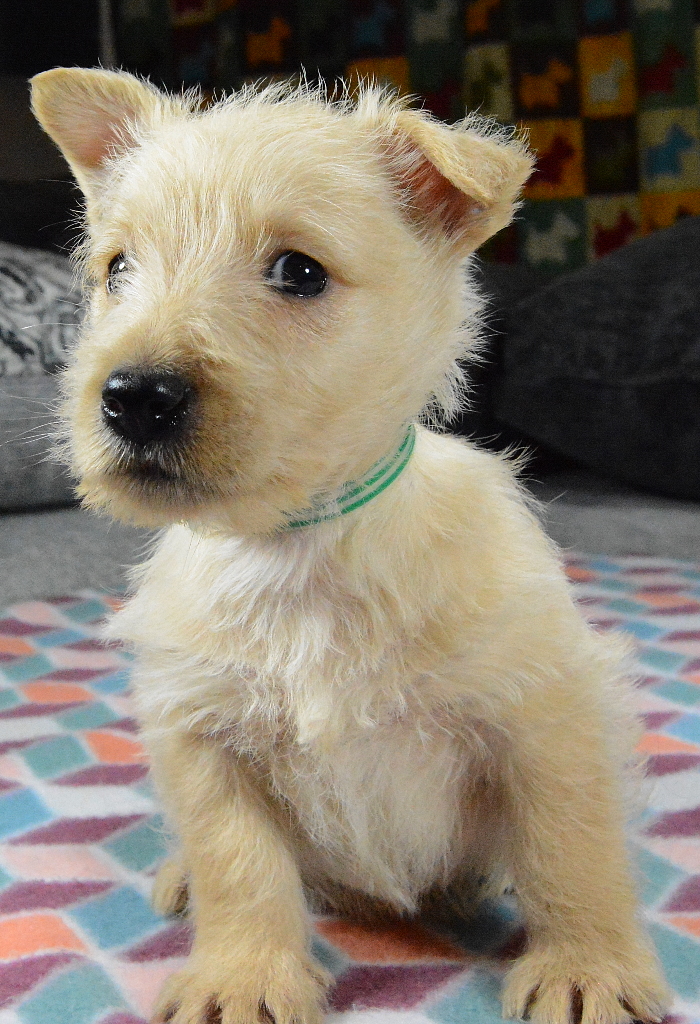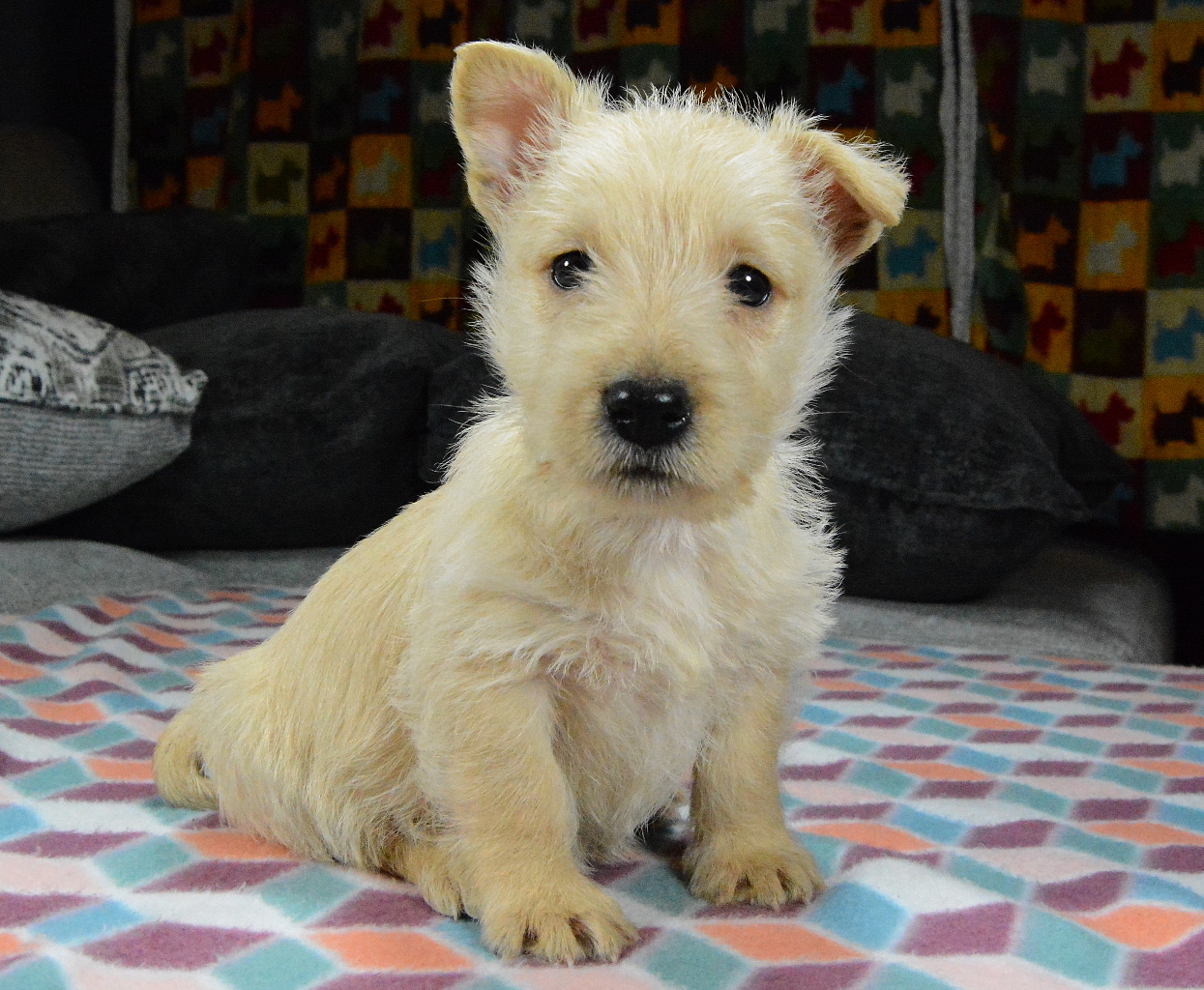 Boy #3
The reddest pup in the litter. Reddest we have had in a while too and we love the poof of white on his chest.
This is very much like our late-great Copper-top and in fact Copper-Top is the great grandpa of this litter.
This guy will follow you anywhere. He is careful but determined.
He looks before he leaps.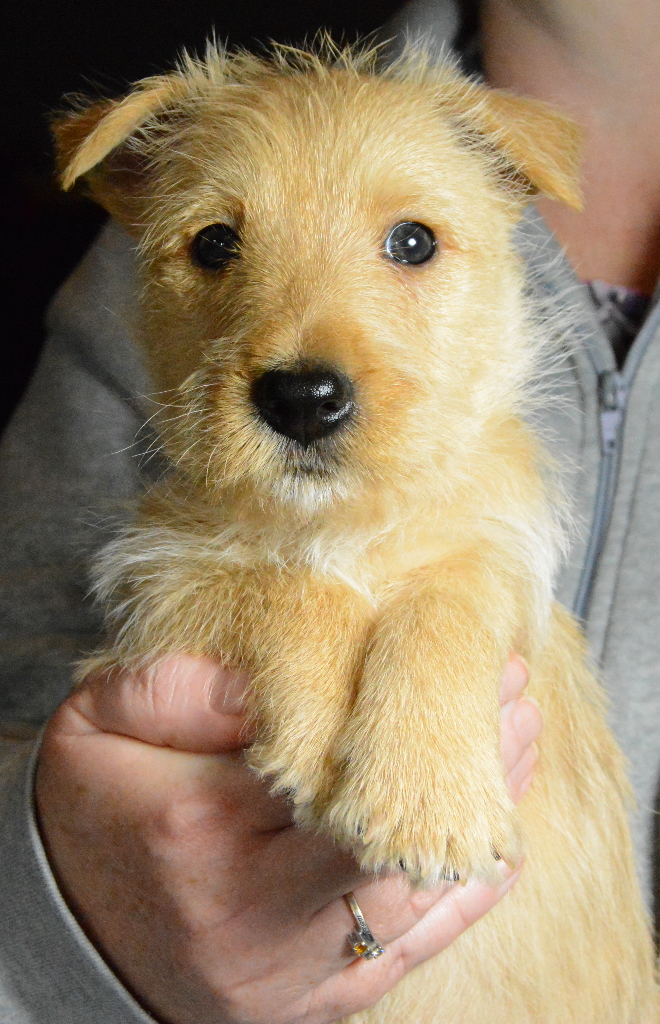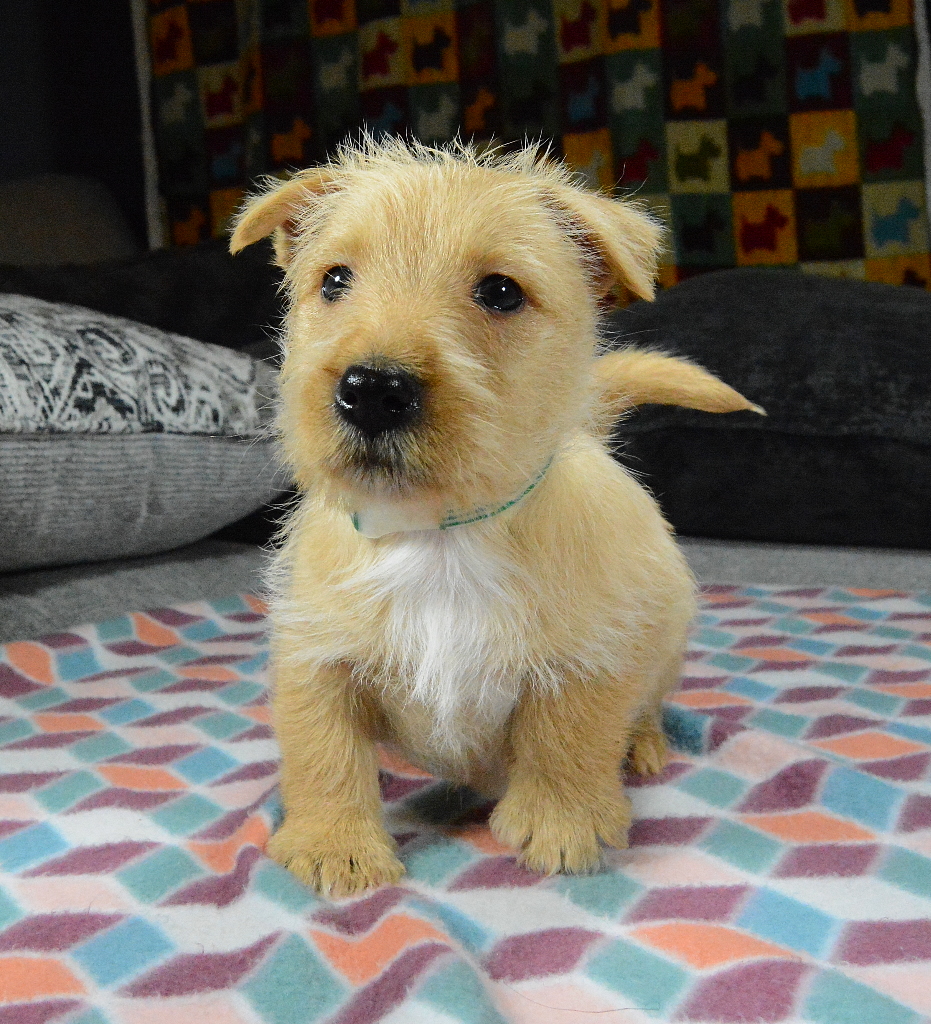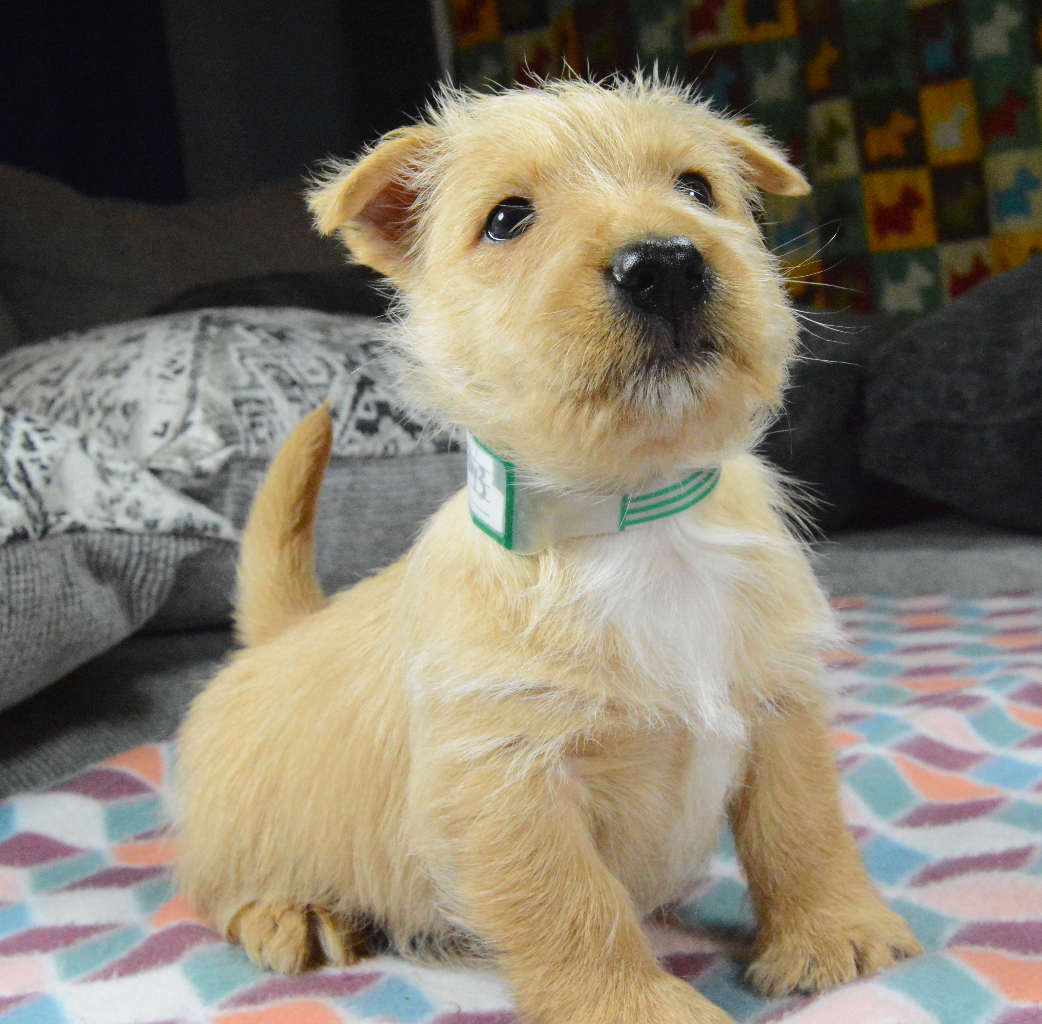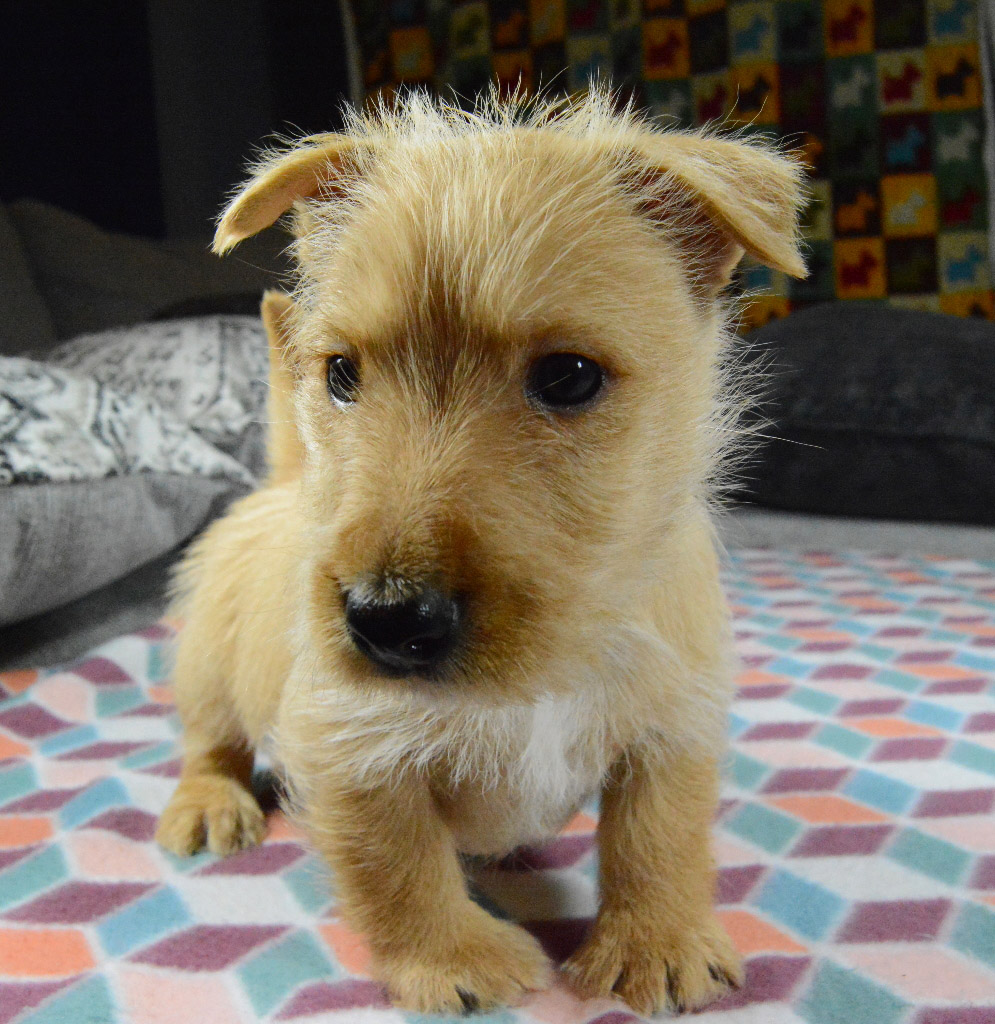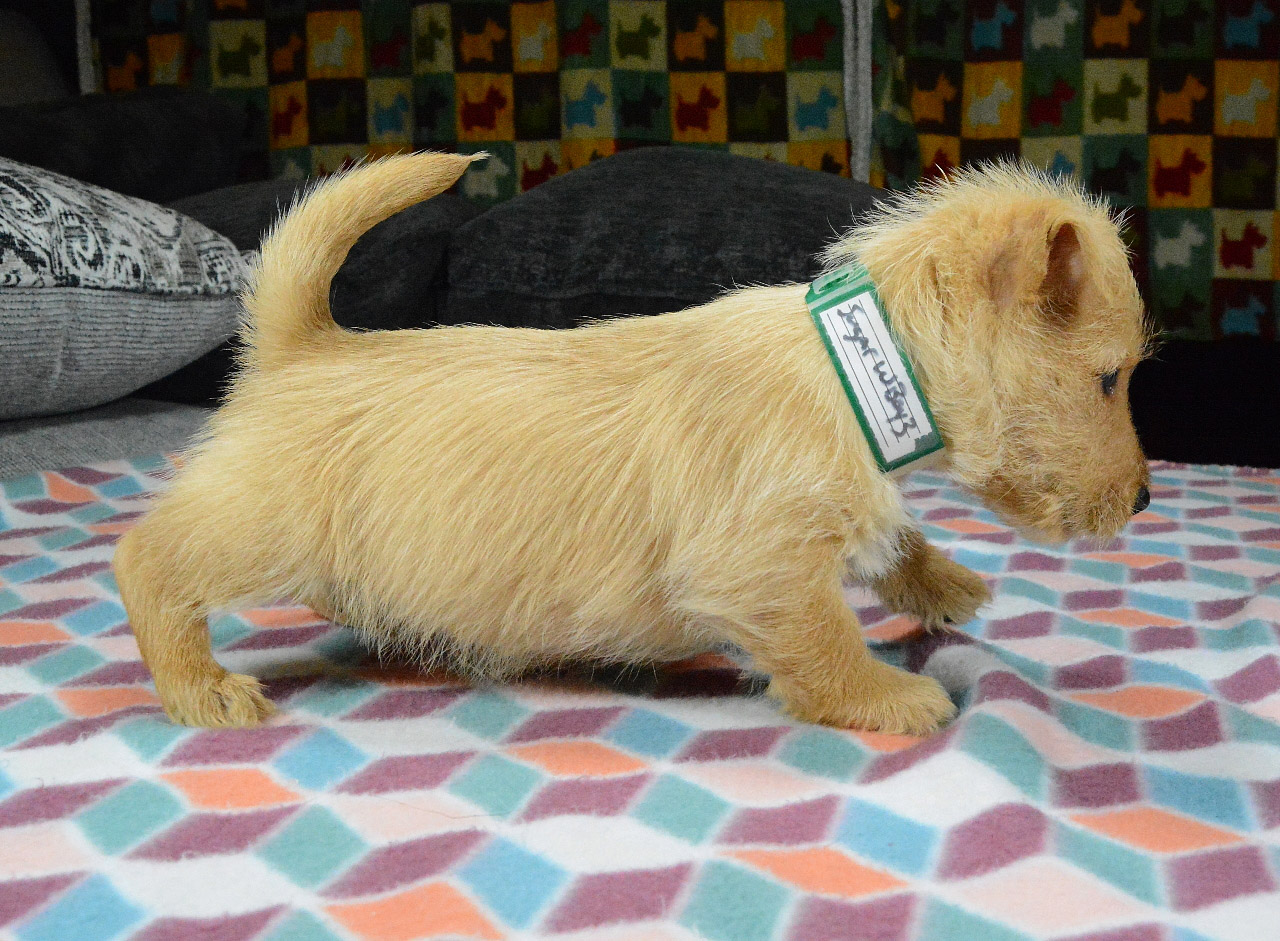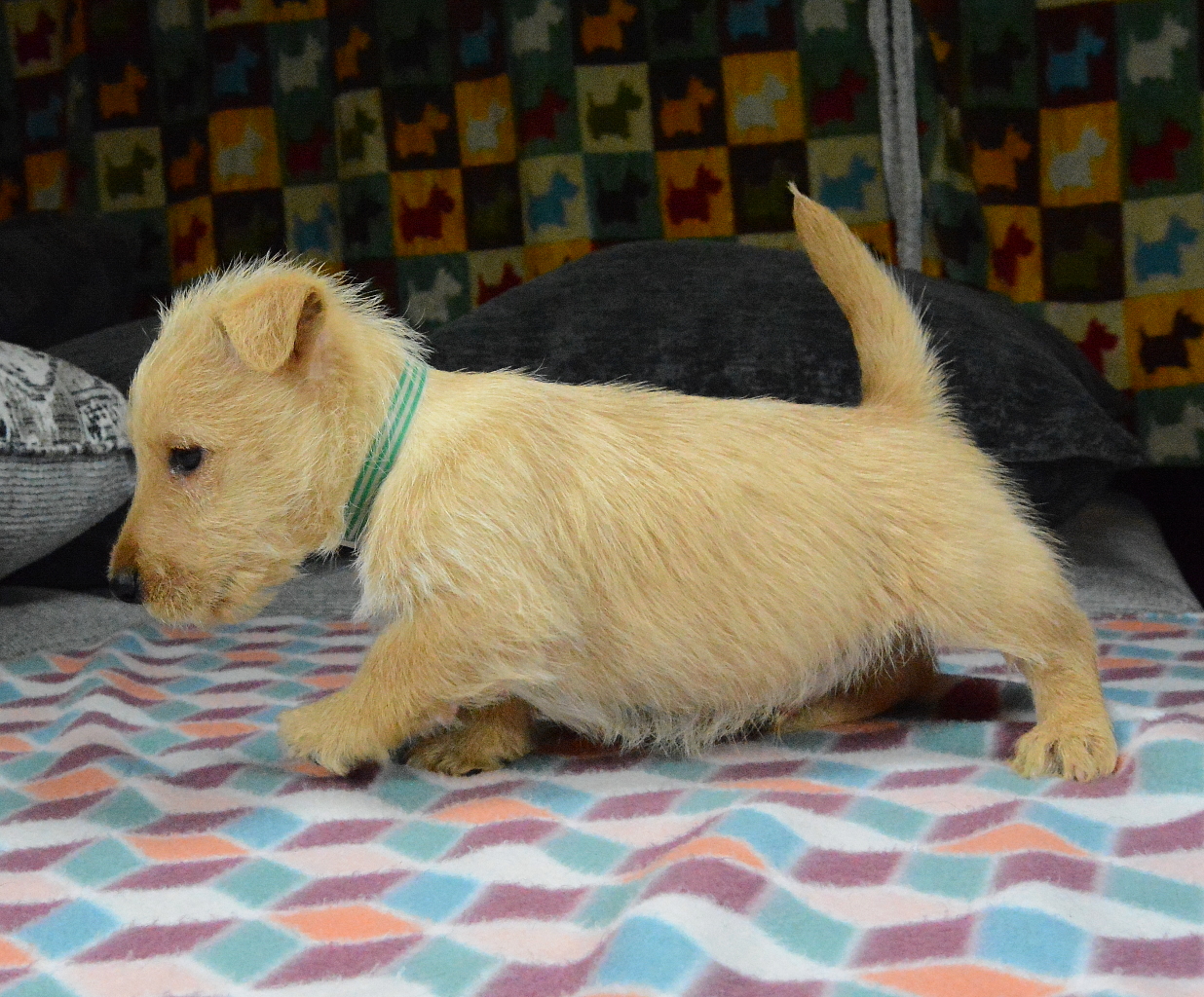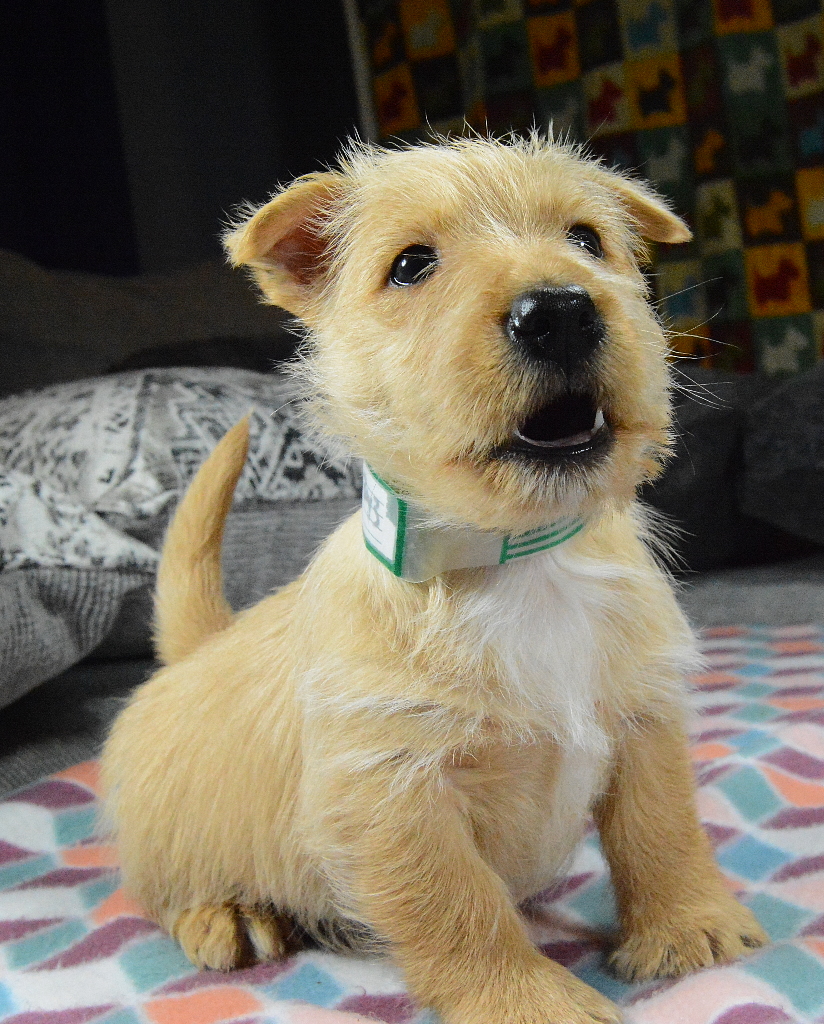 The Wheaten girls
Girl #1
She is the whitest wheaty in the litter but still has some reddish hues and tips.
She is cautious at first, she always looks before she leaps.
She likes to pay attention which to me seems like a smart girl.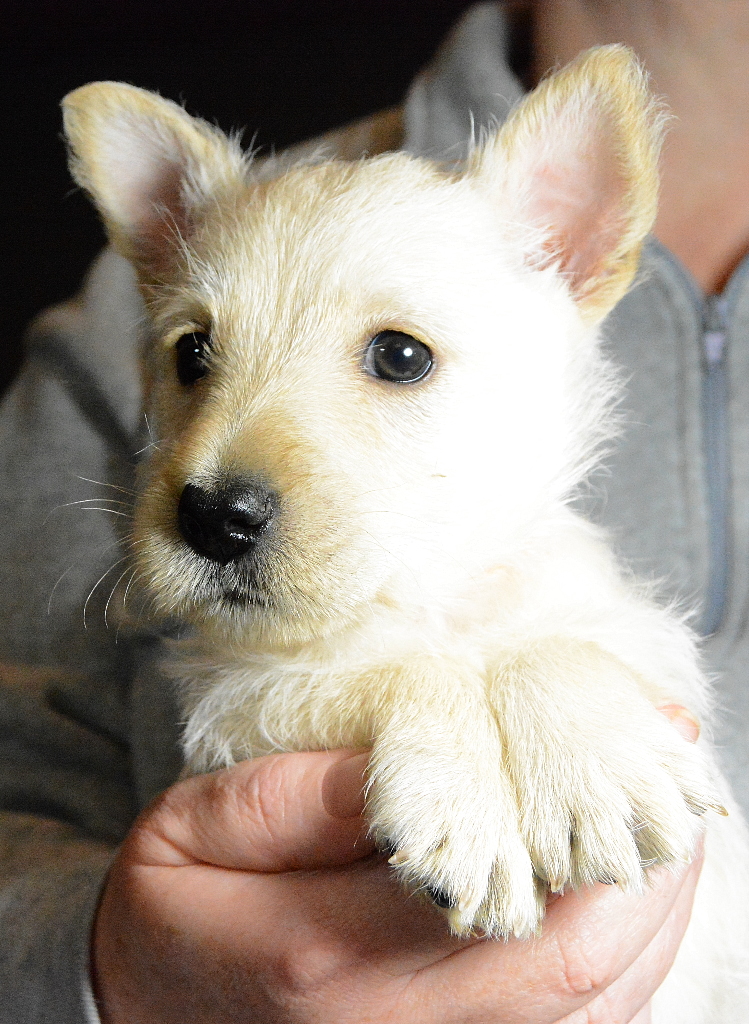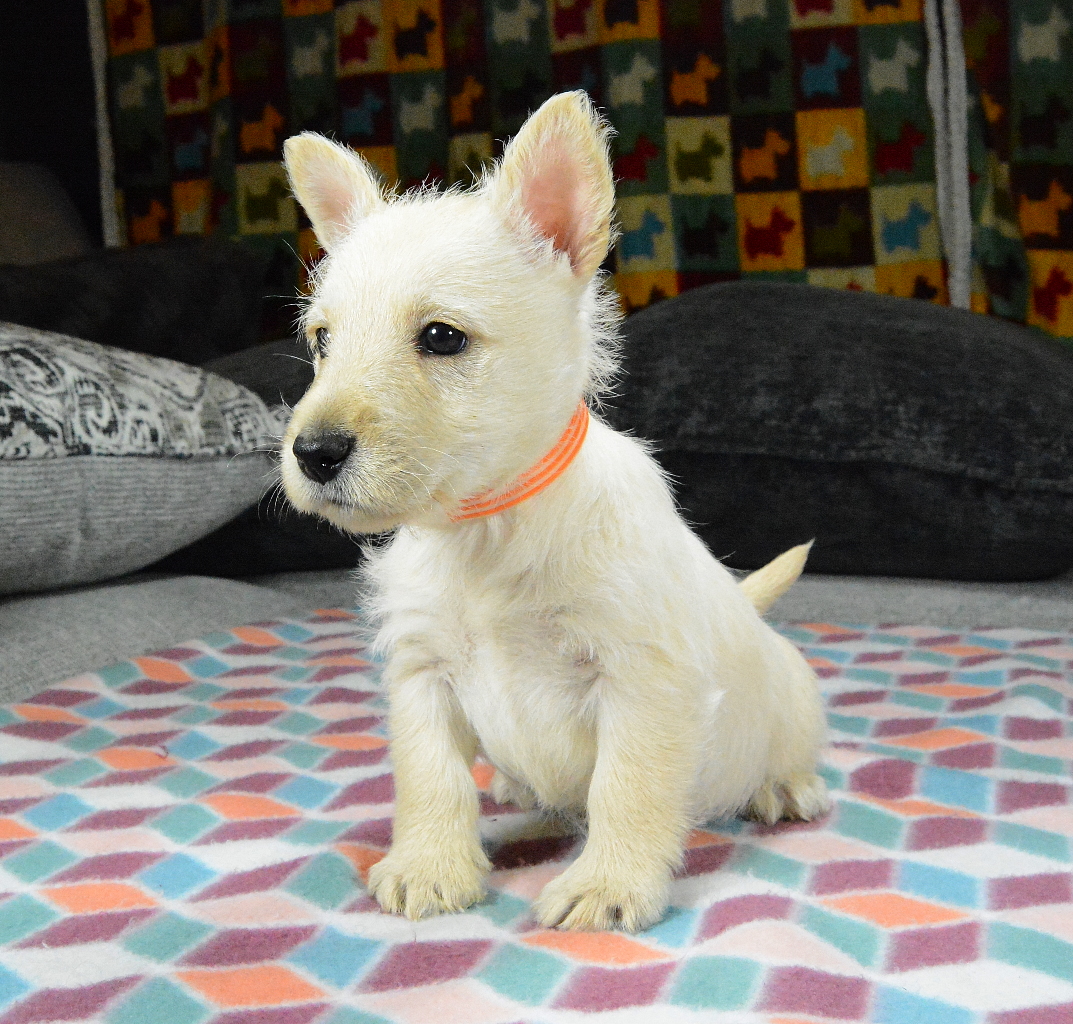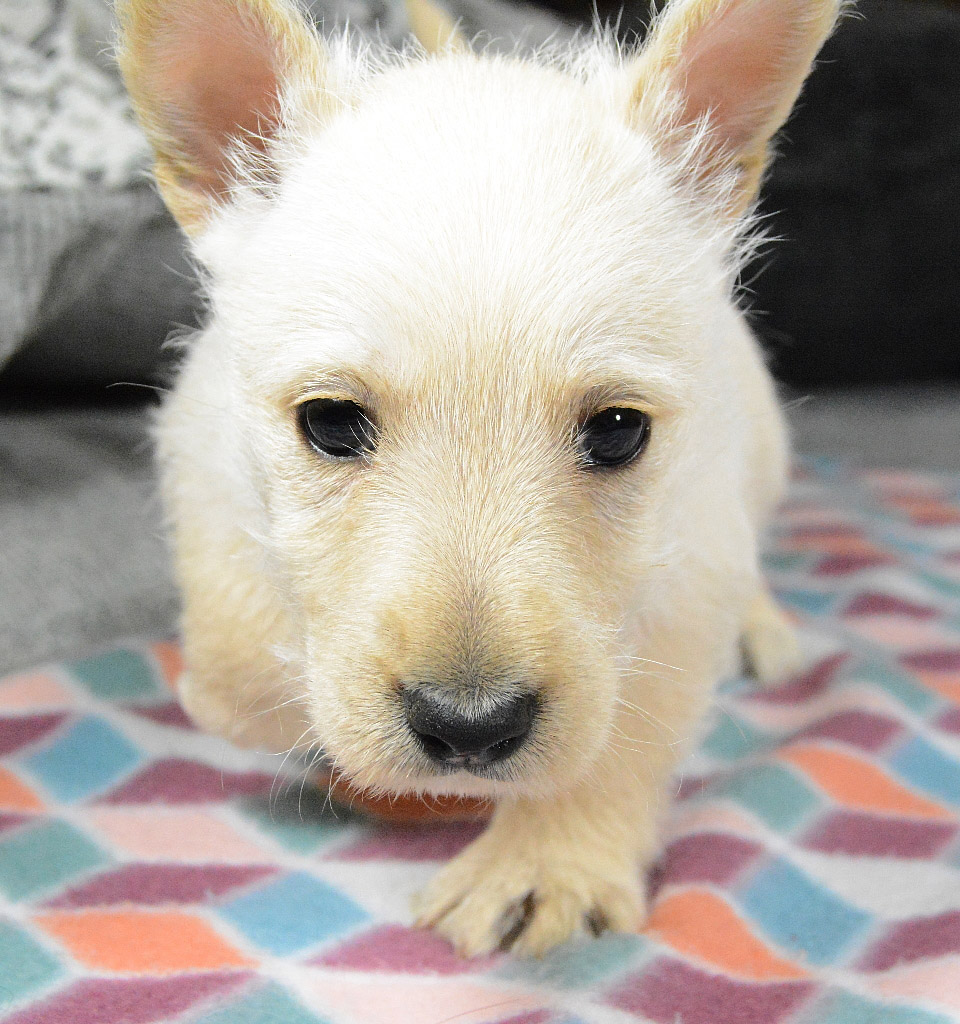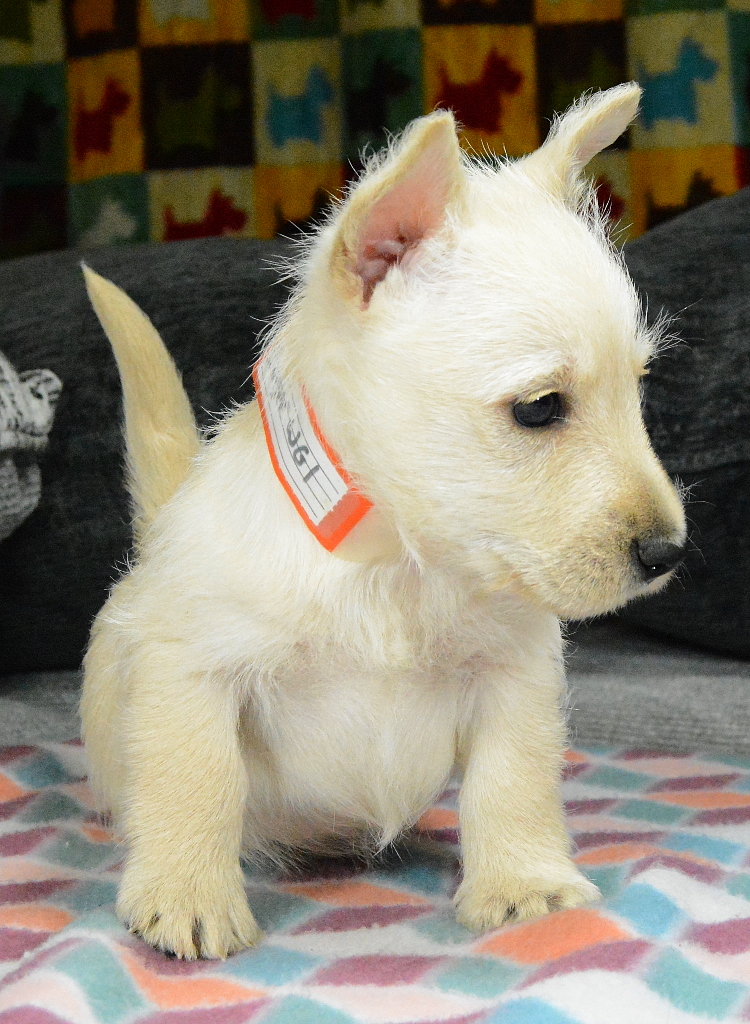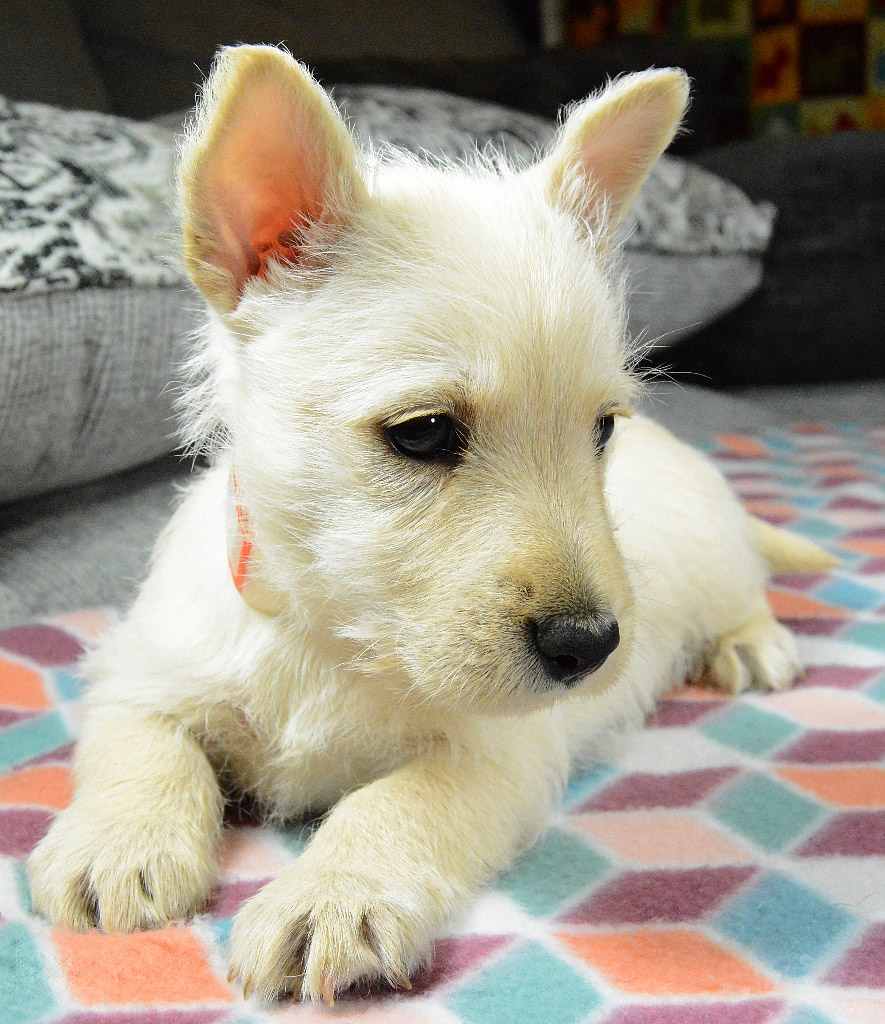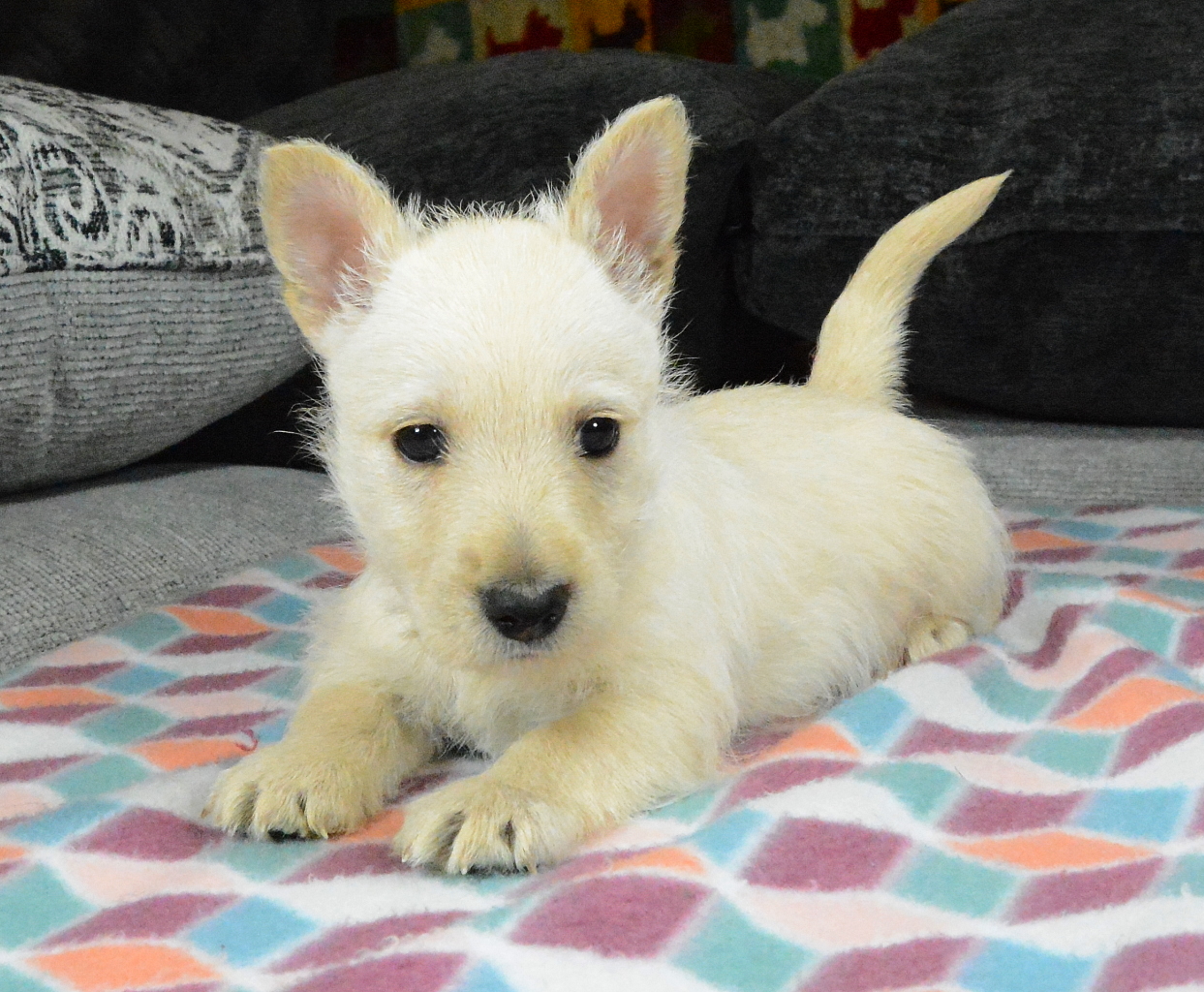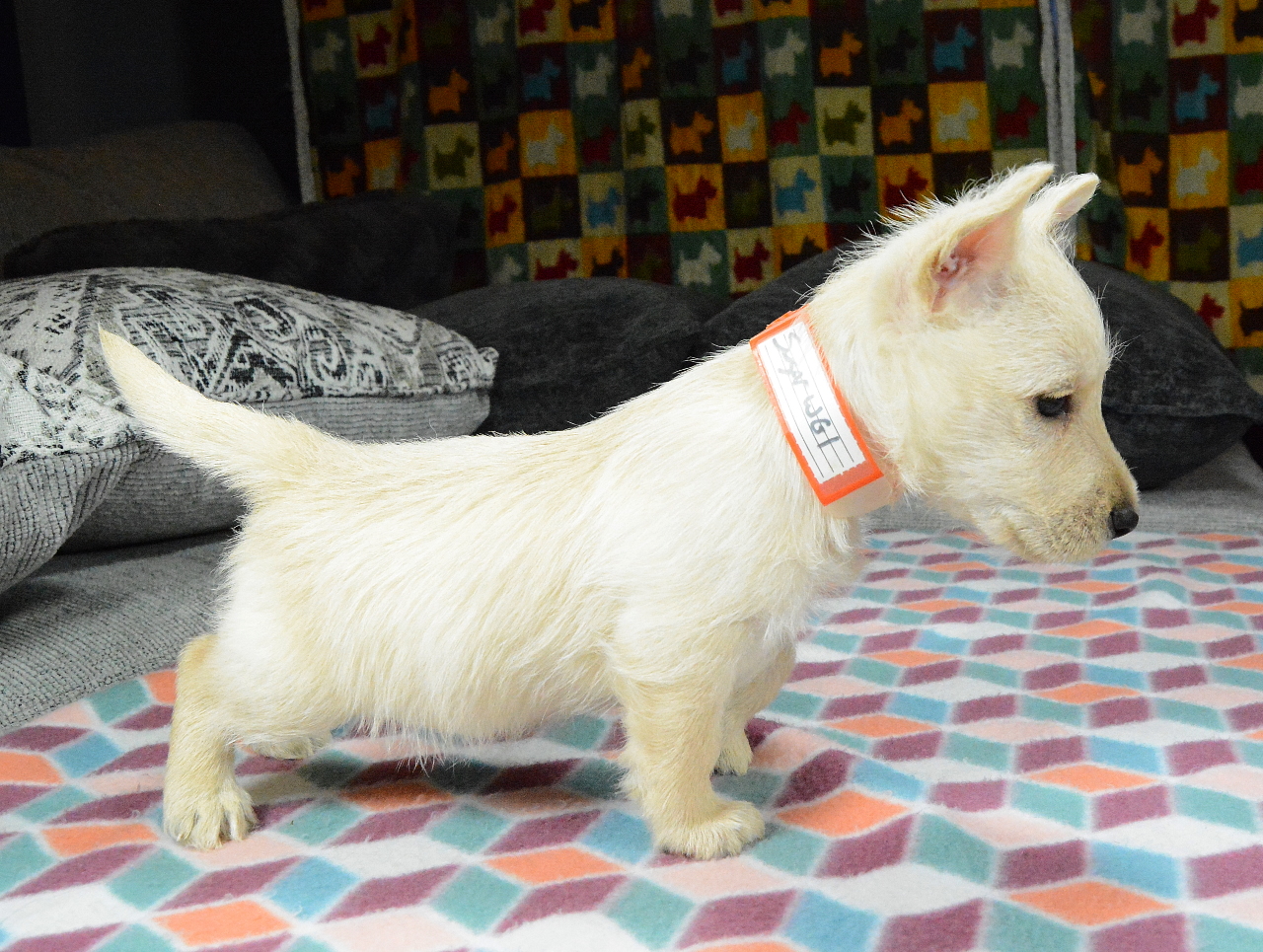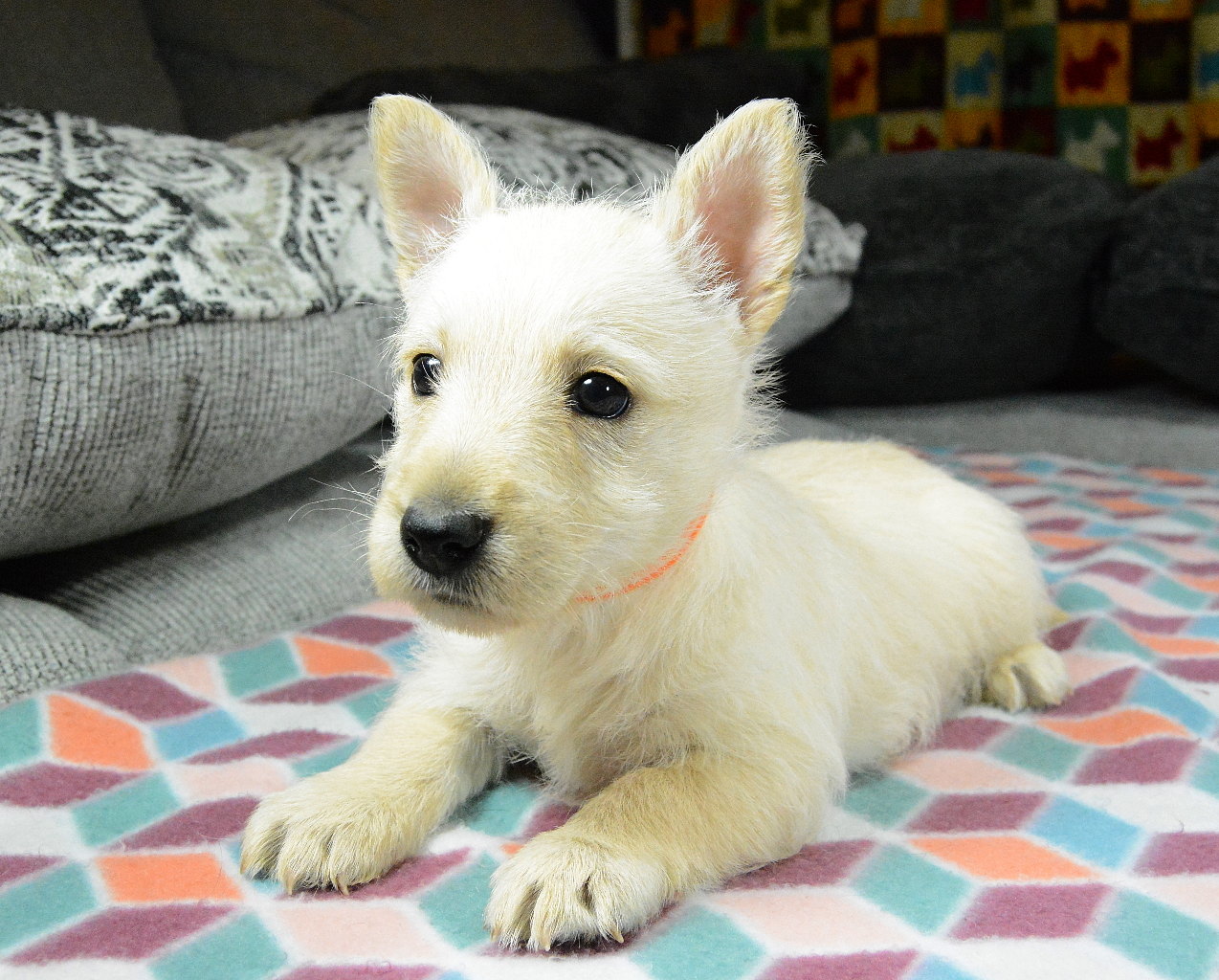 Girl #2
Much more red and those ears are almost there...won't be long now.
She is a pure lover. The quickest way to her heart is sweet talk.
Her tail goes a mile a minute.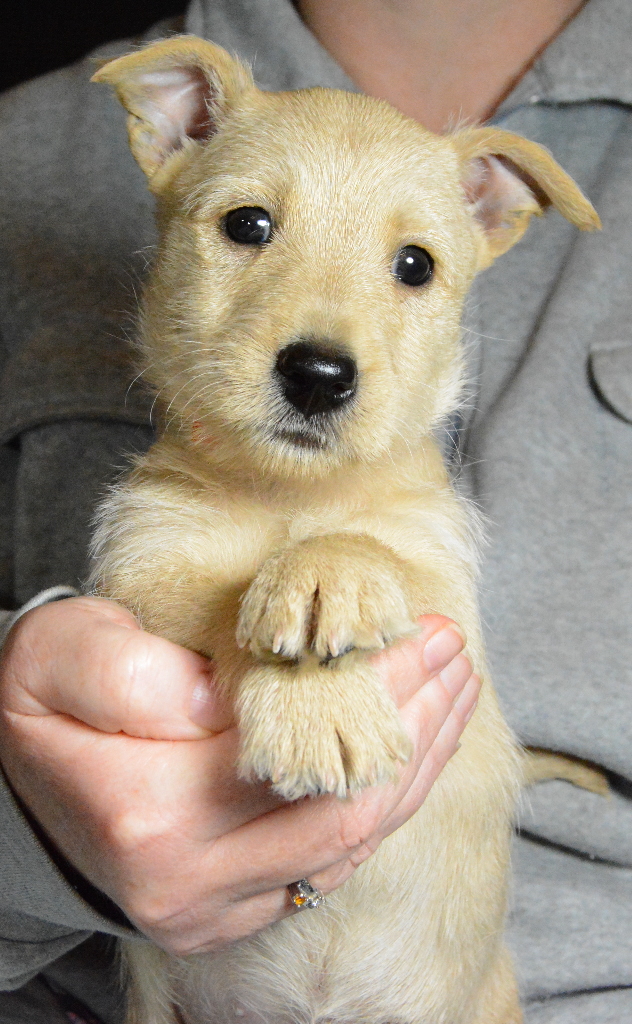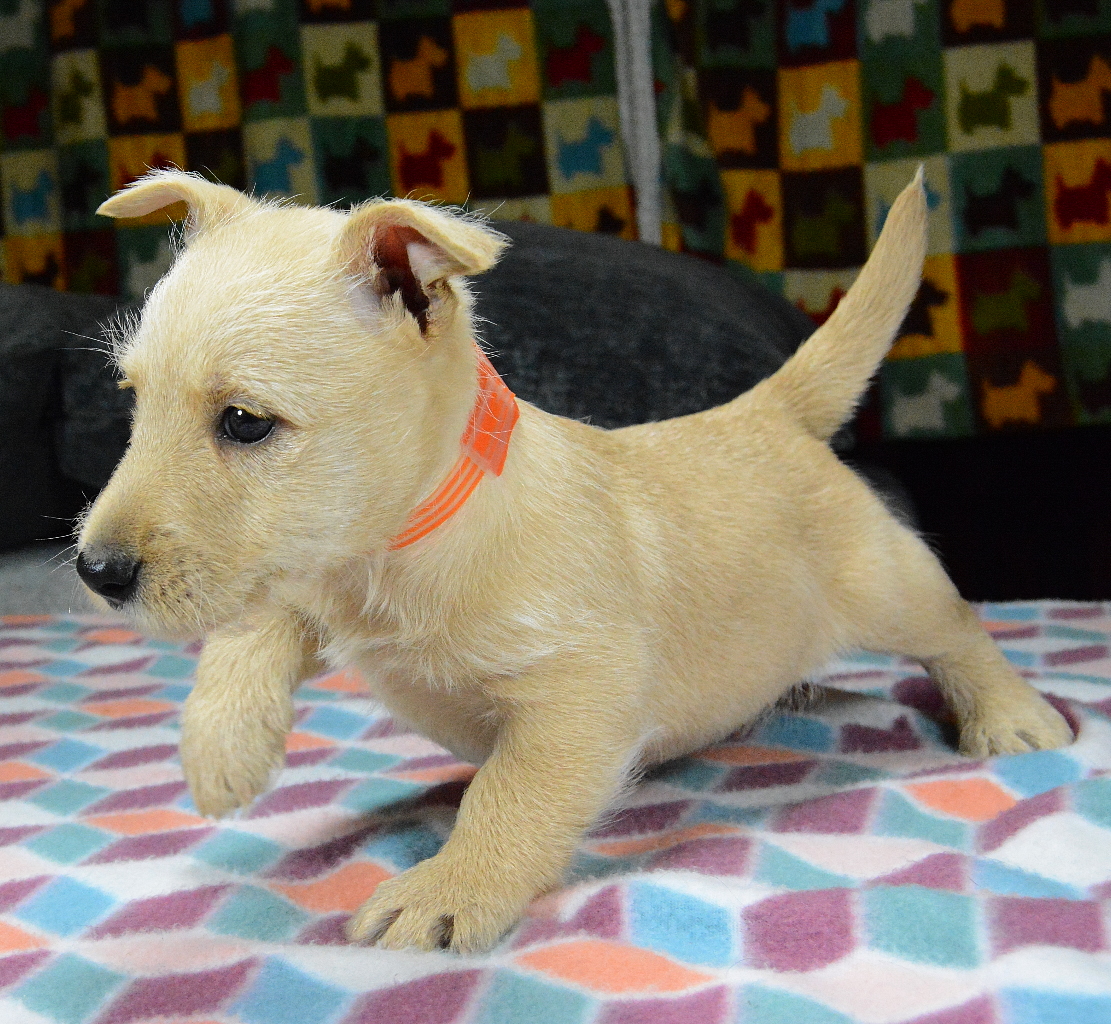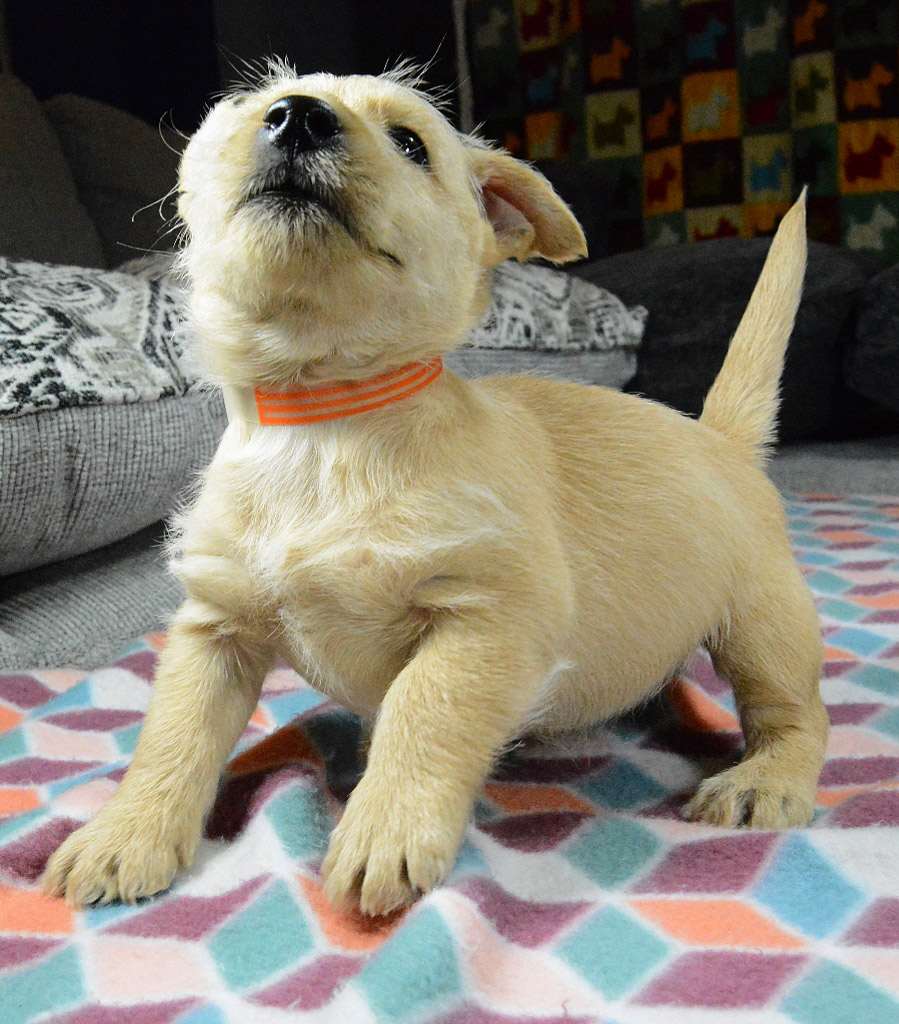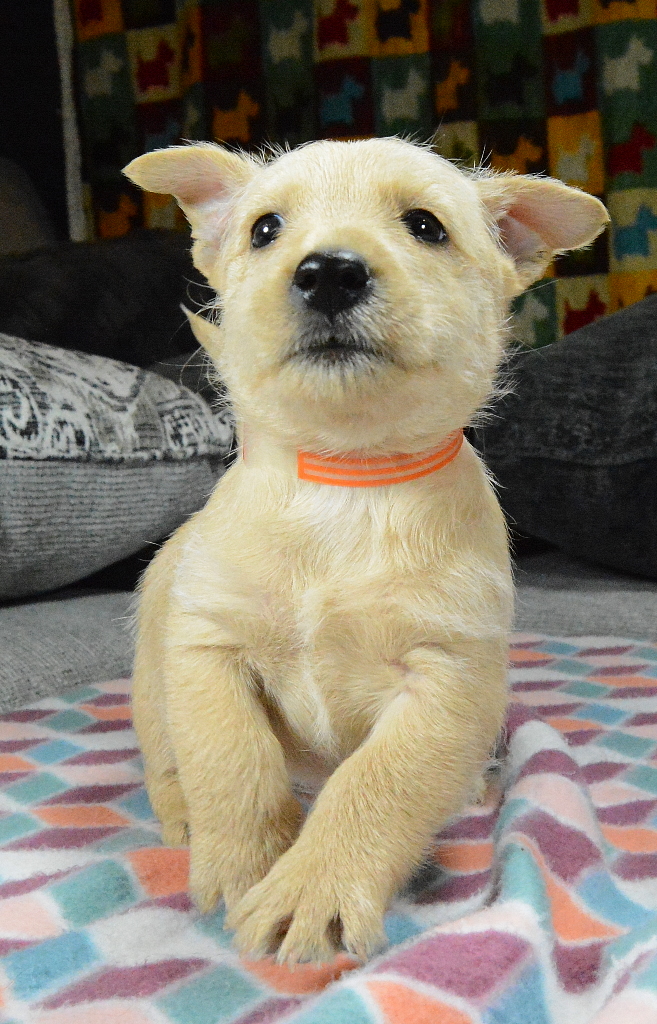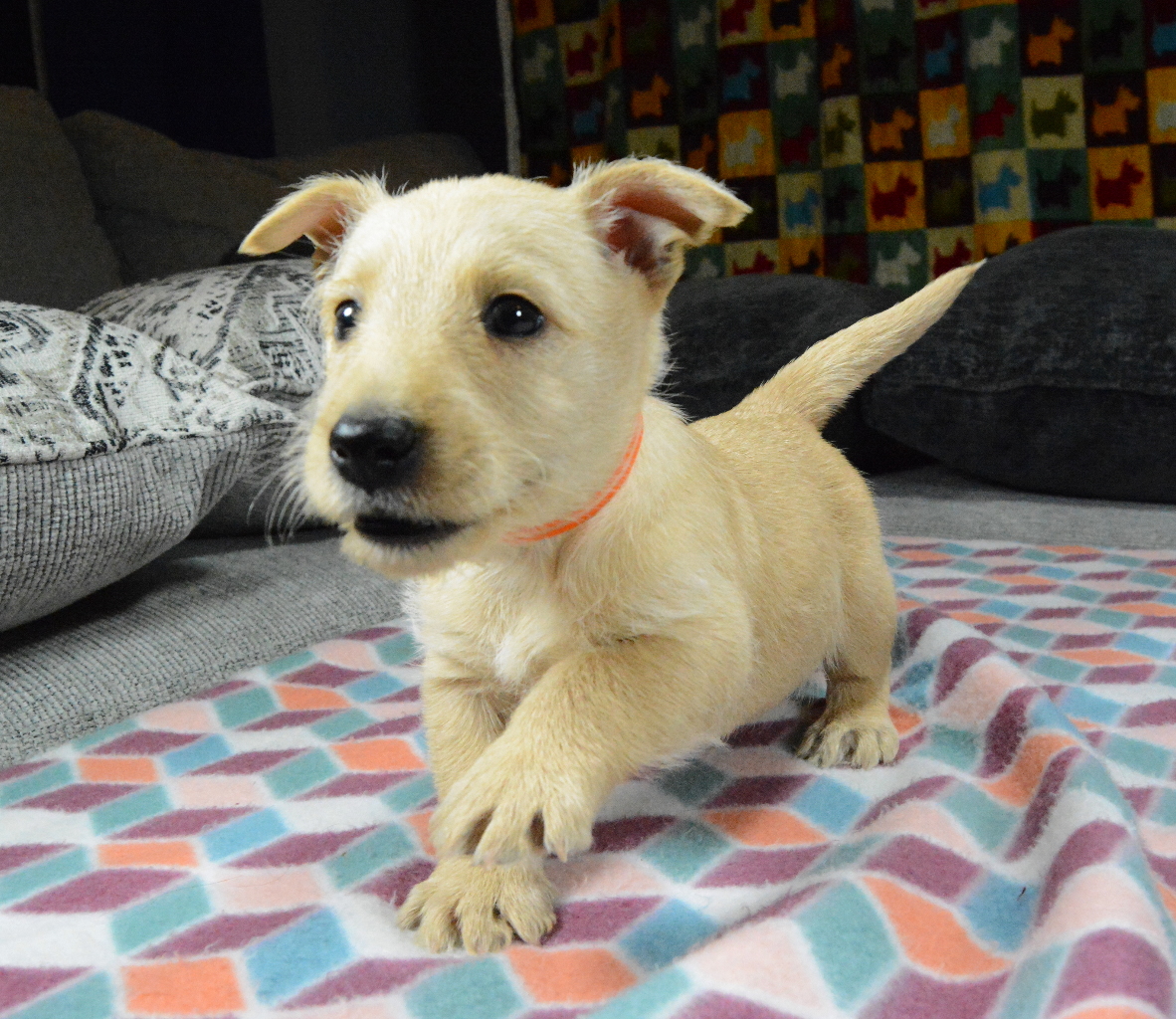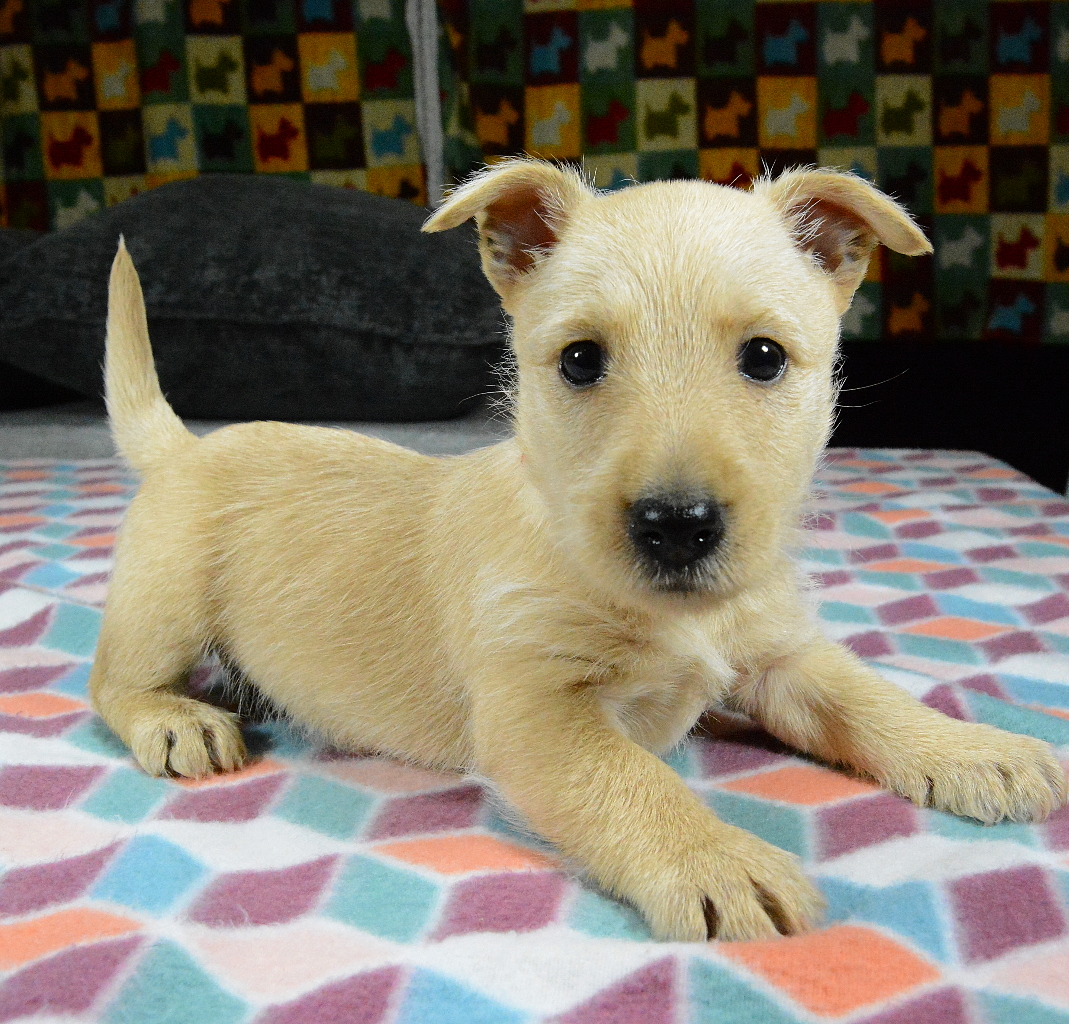 Girl #3
The reddest of the girls and so fluffy!
Don't let that fool you. In a year you will be hard pressed to tell girl #2 and #3 apart.
She's cautious at first and then quite the explorer when she feels secure.
She isn't the leader or the follower. she just seems to take her own path.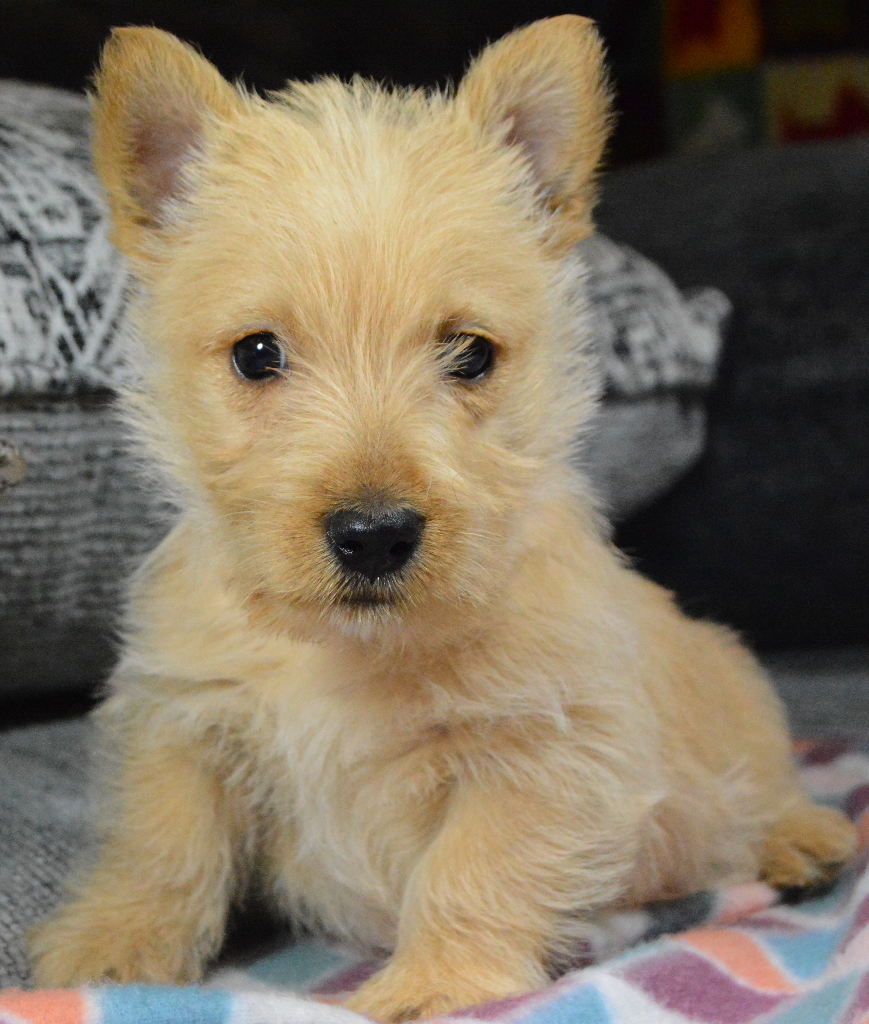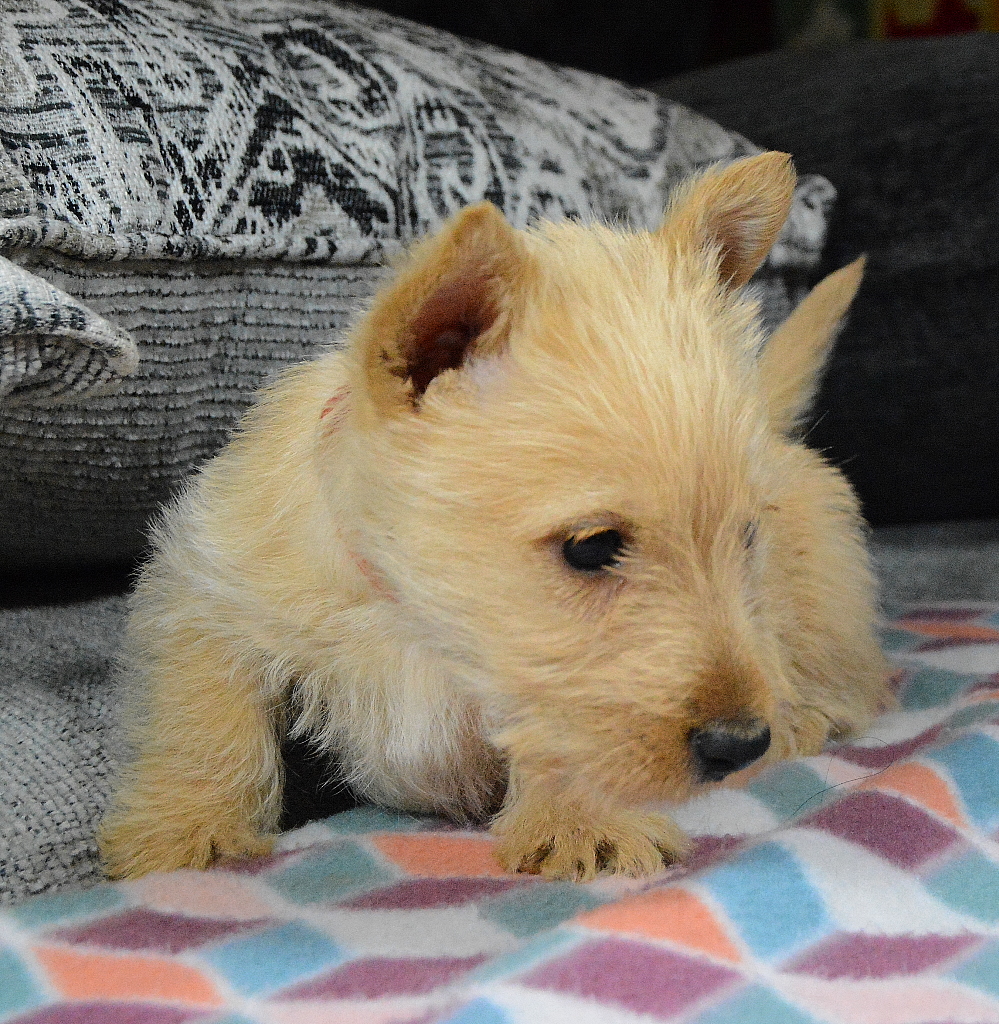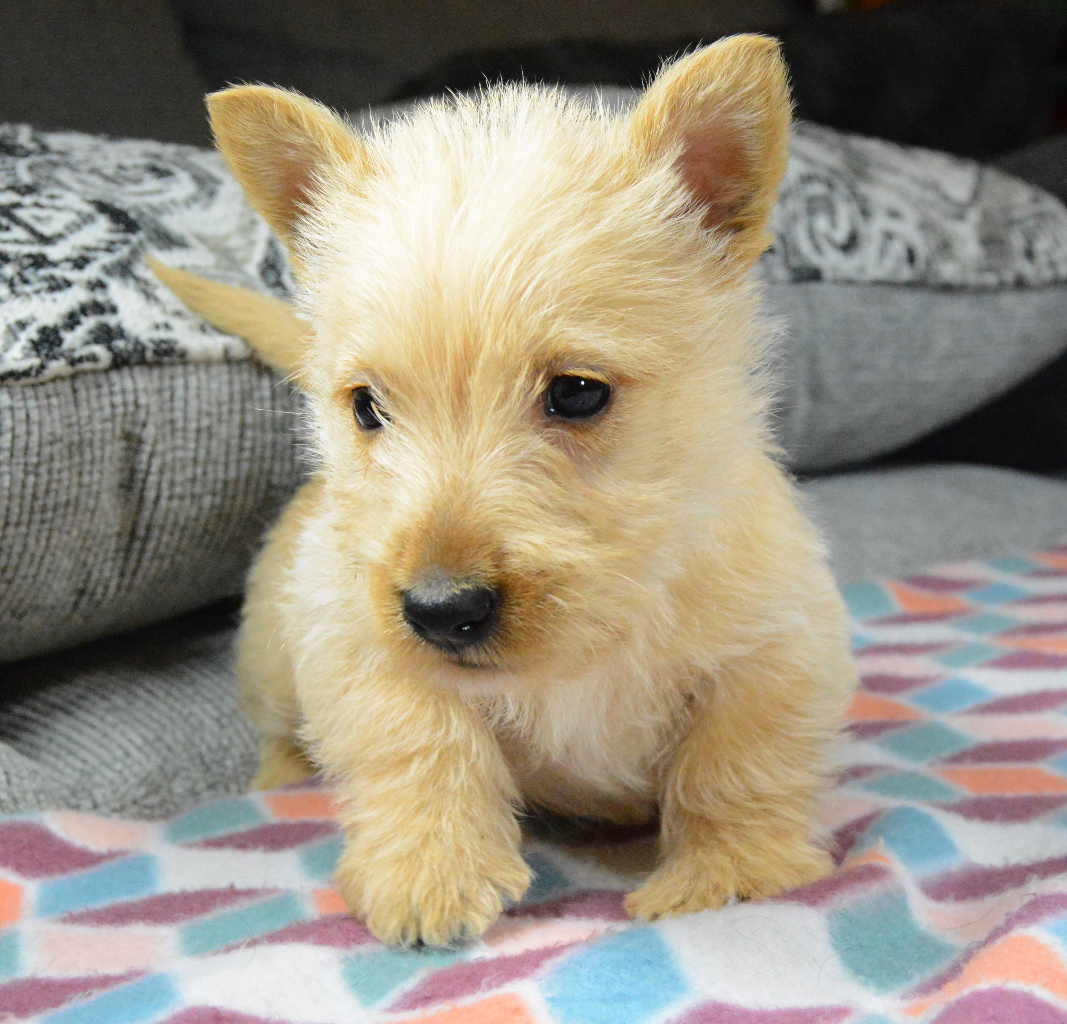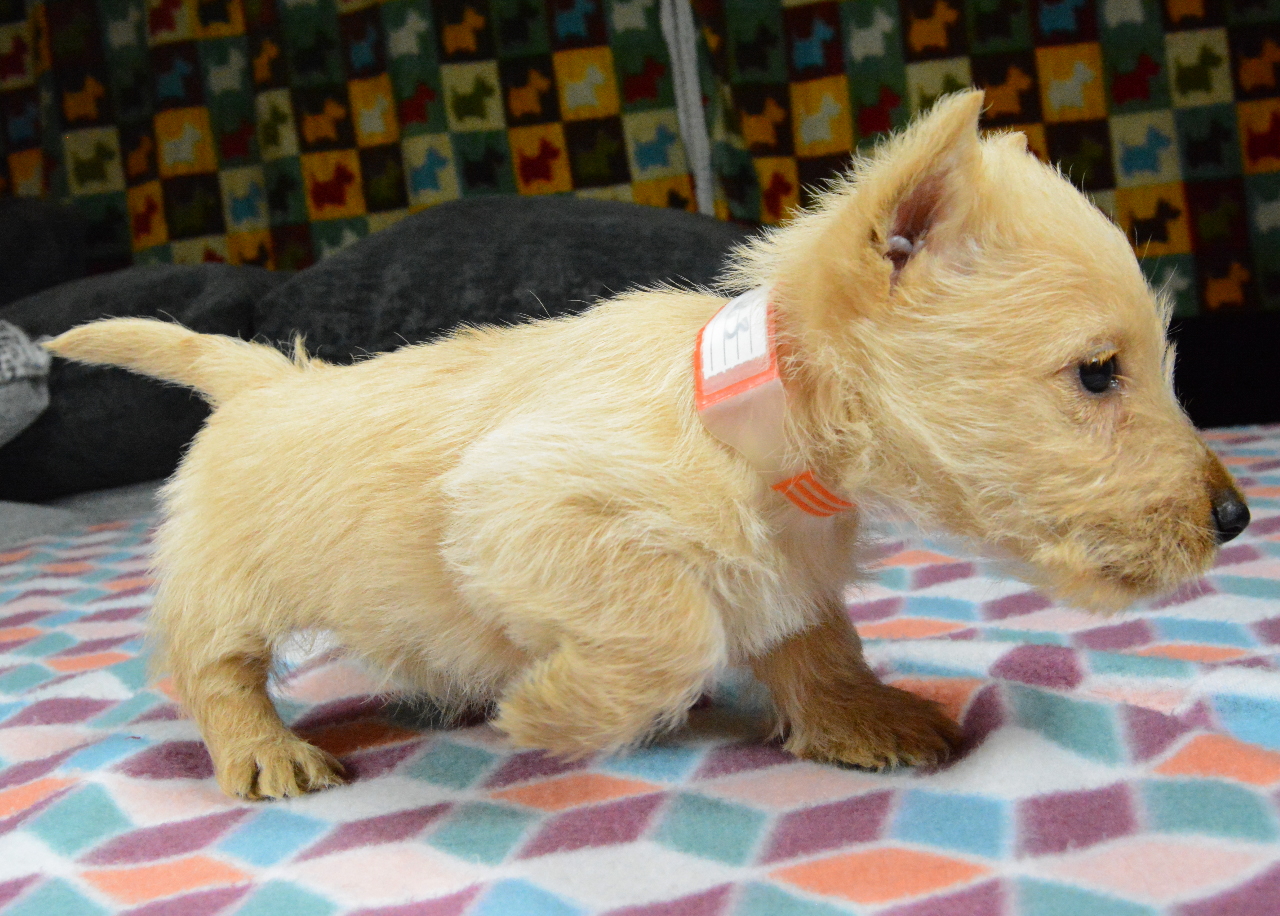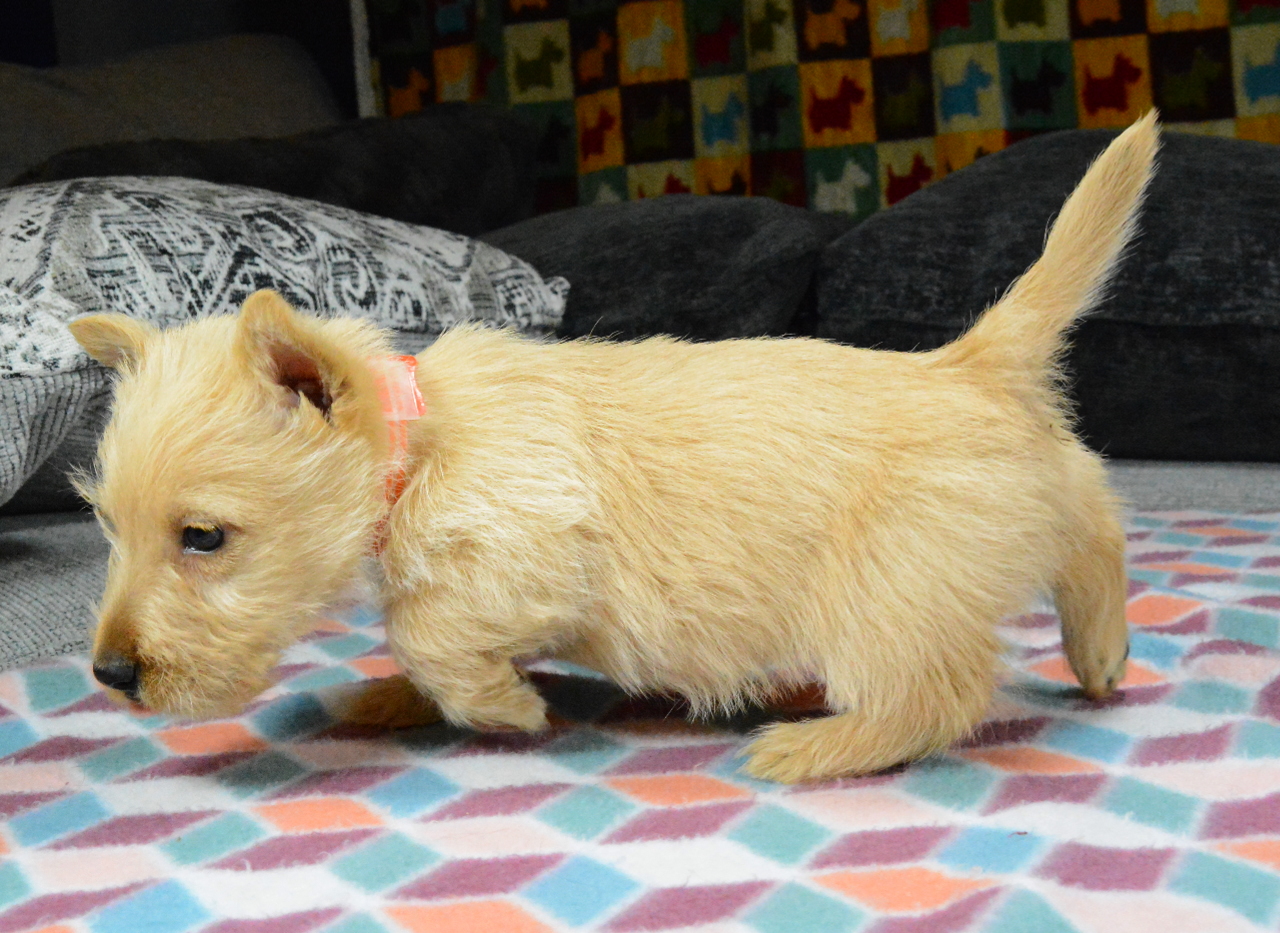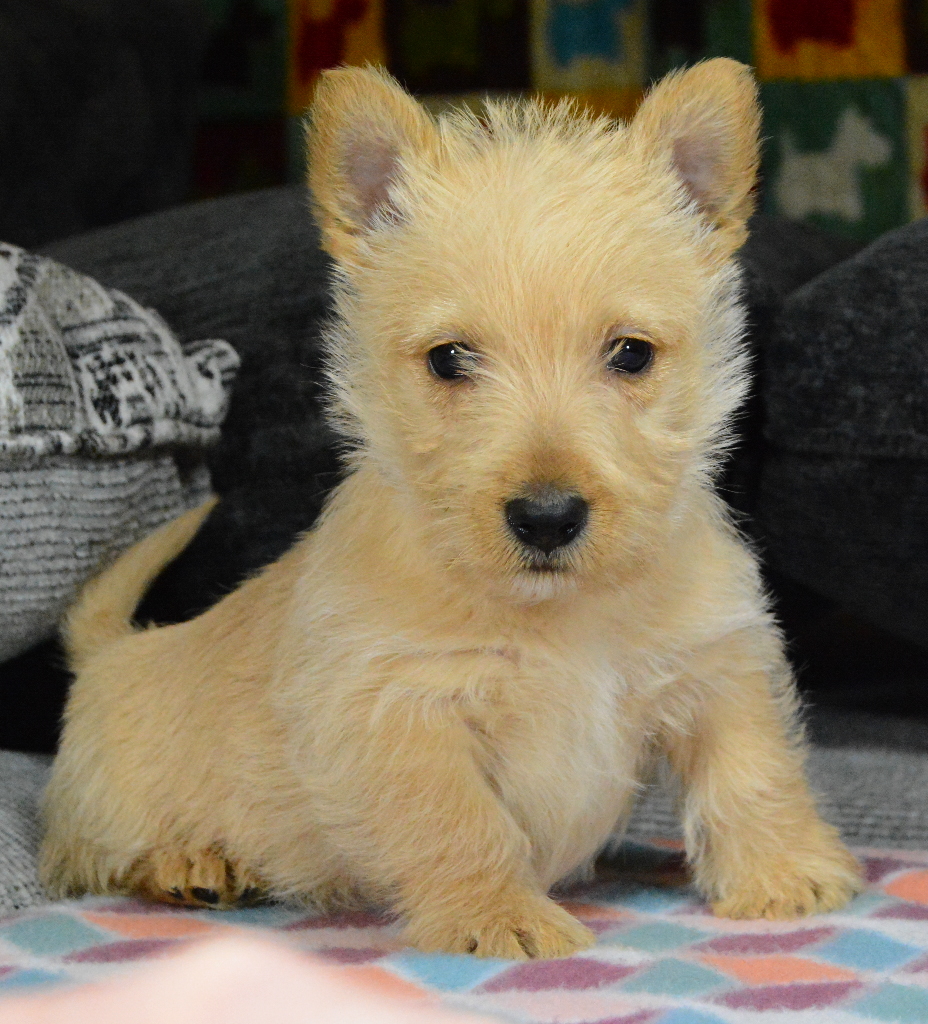 The Brindle girls
Girl #1
She is a bit cautious until she feels secure, she always looks before she leaps.
Once she warms up she likes to play and explore.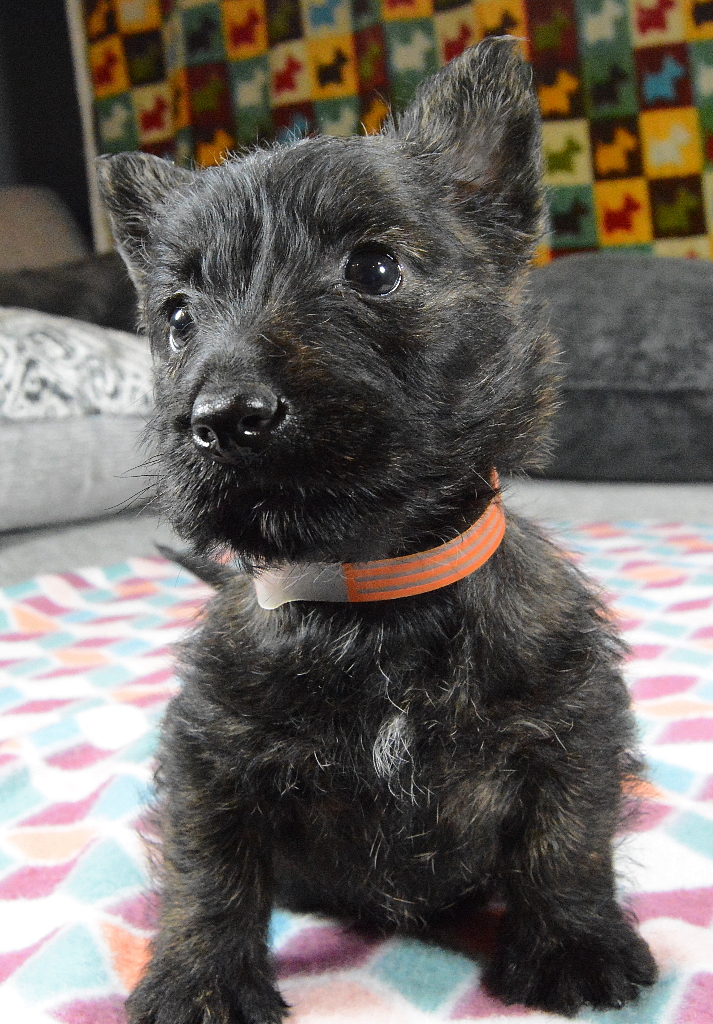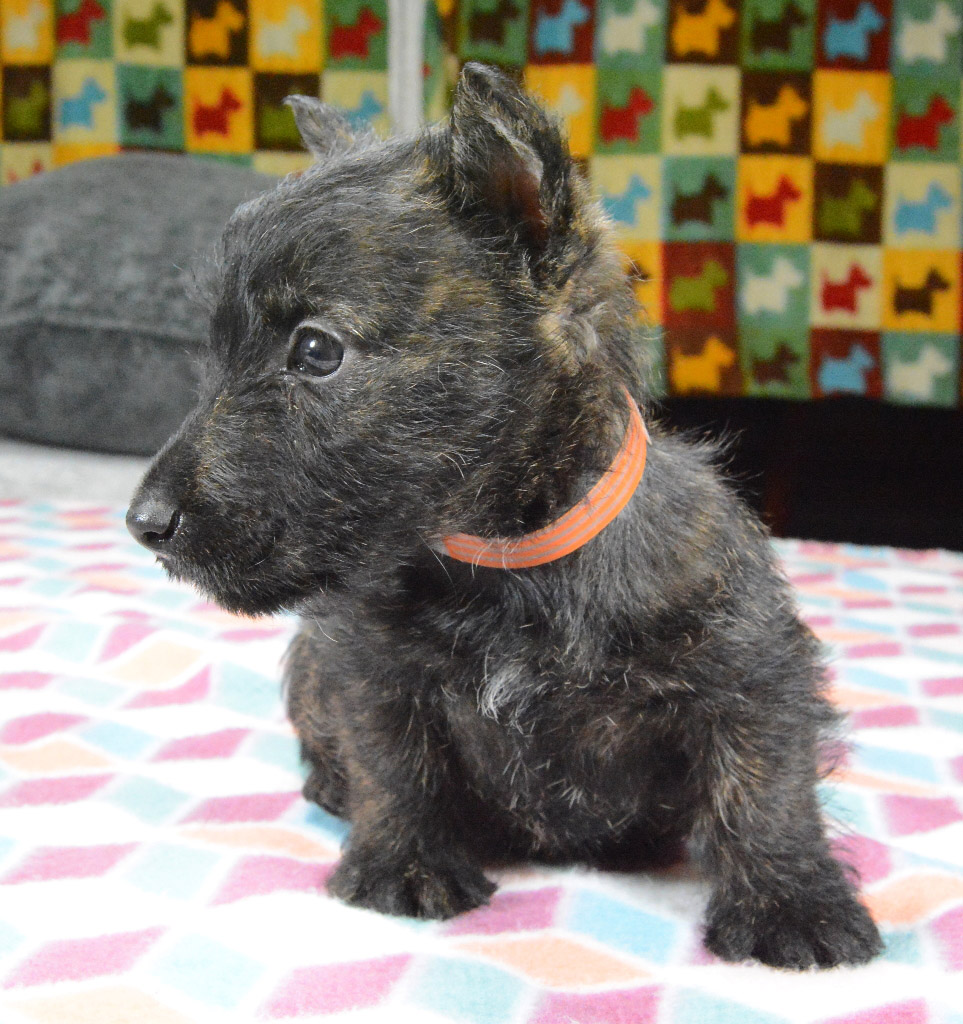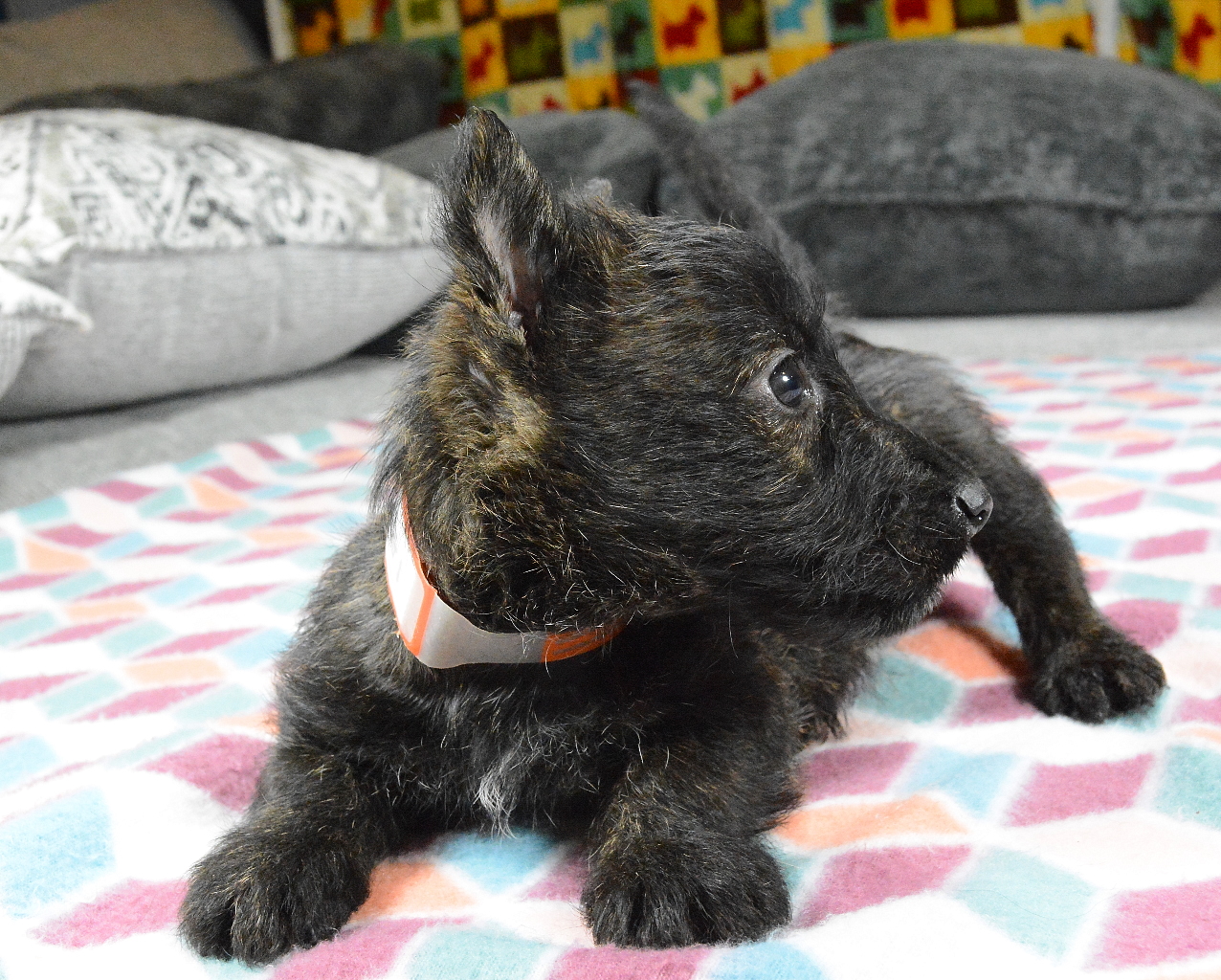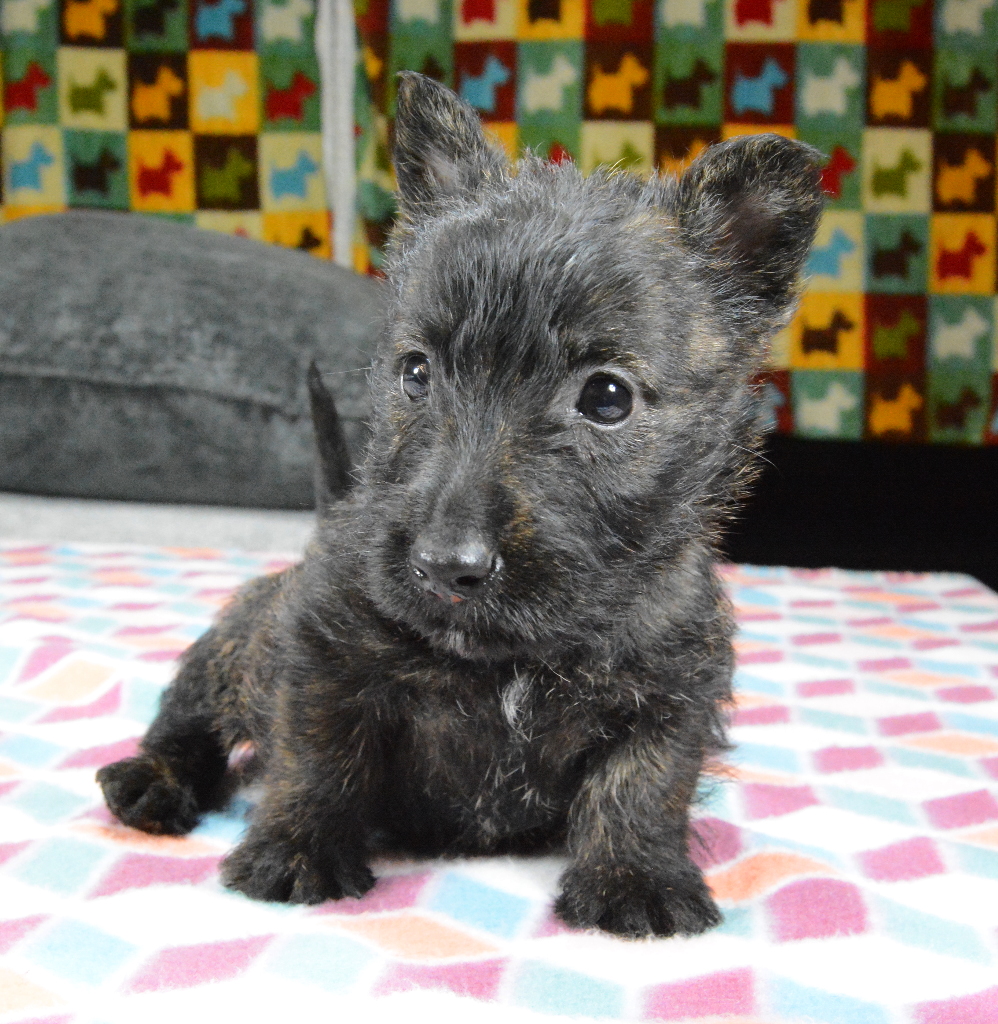 Girl #2
The most brindled pup we have at the moment.
She is almost identical to her sister above in personality, they are a matched pair I think!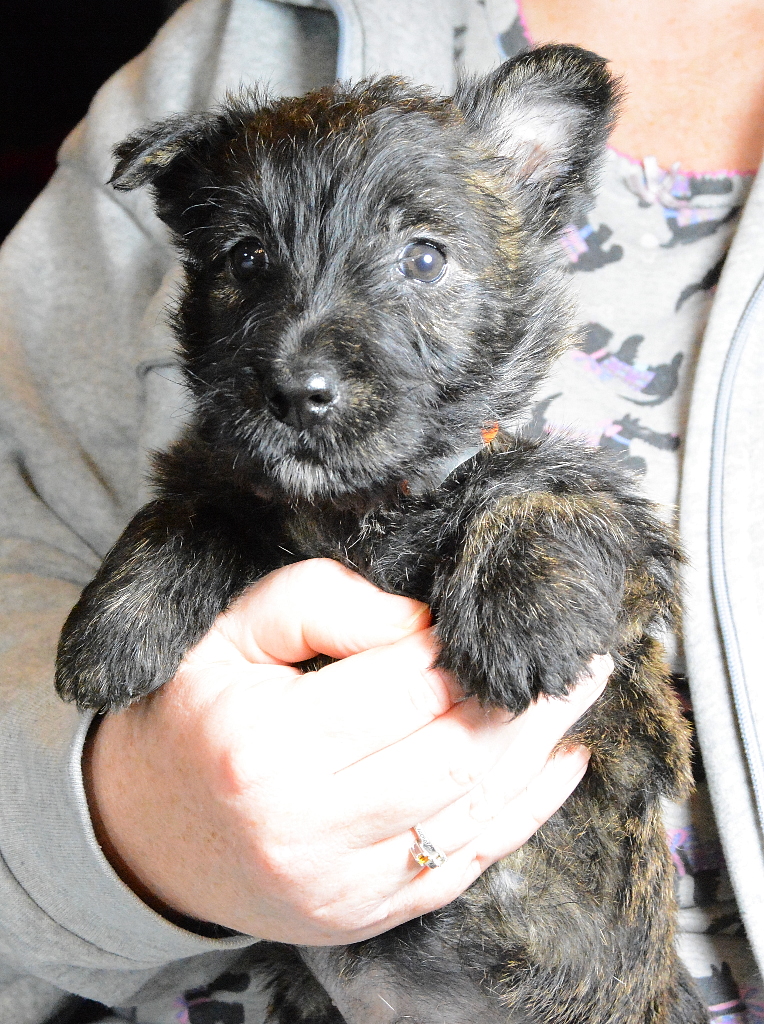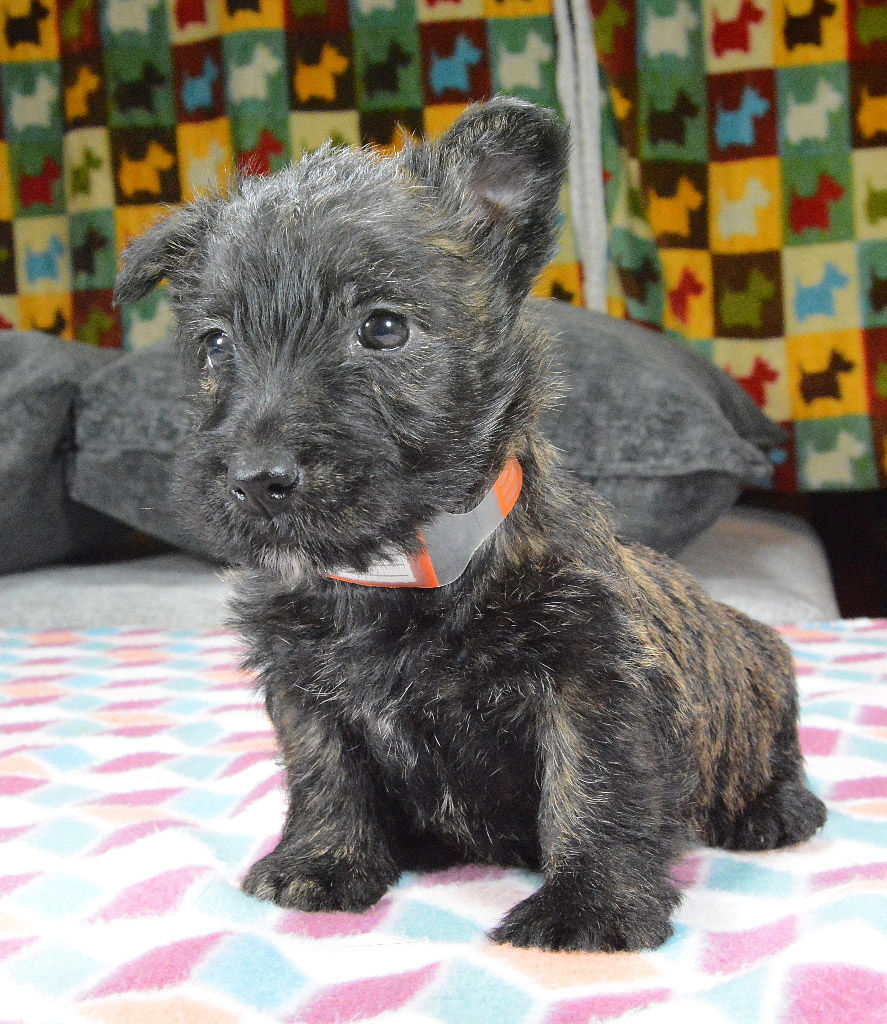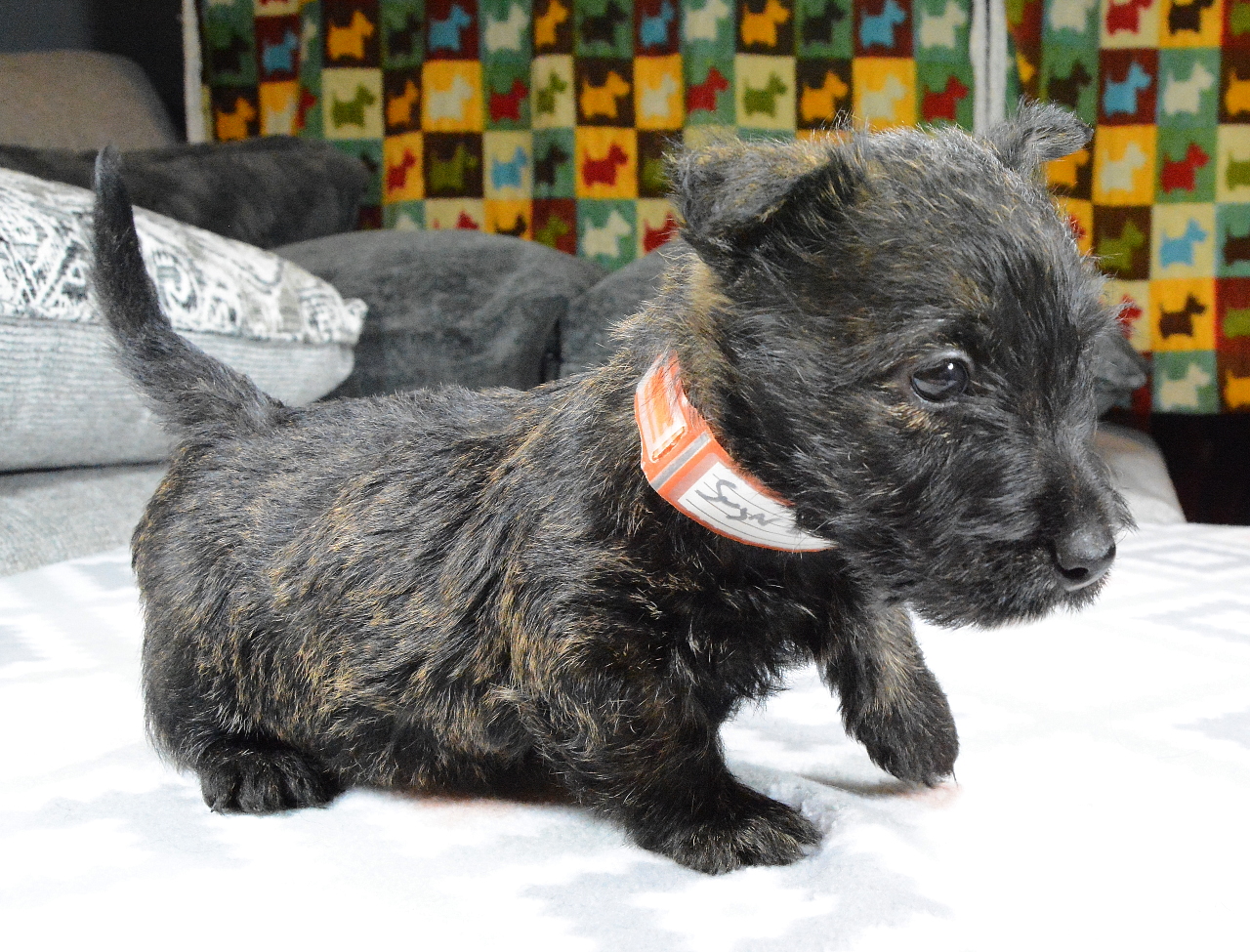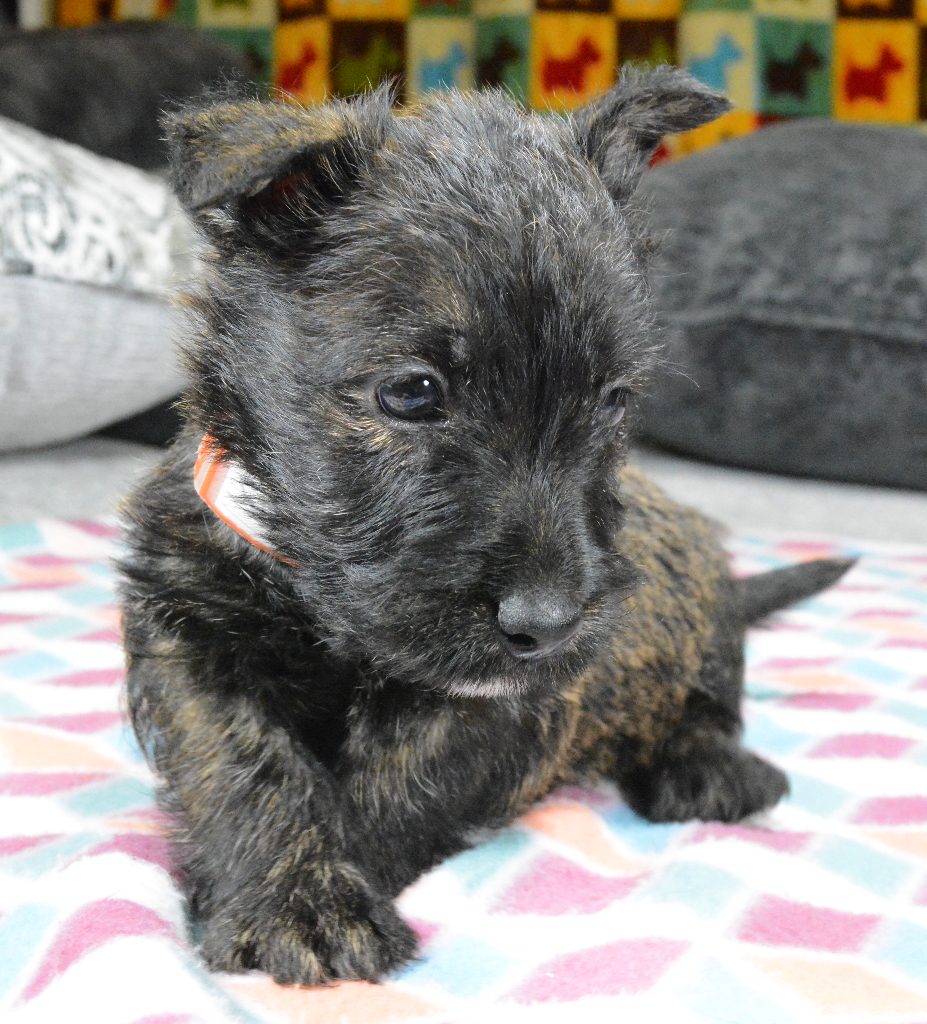 The End.
Please check us out on facebook for some BONUS pictures of this litter.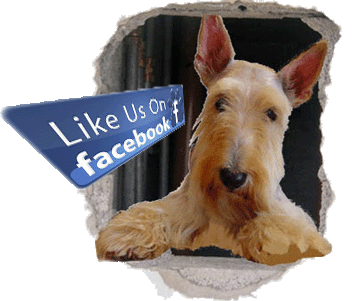 11-12-2021
On October 4th 2021, Sugar and Silver had a beautiful litter of 8.
5 girls and 3 boys.
Girls: 3 wheatens and 2 brindles * Boys: 3 wheatens
I am placing these pups to folks on my waiting list.
If you would like to be added to my waiting list (no obligation) Please Click HERE
Prices, terms, email address and phone number are located here.
These pups will be ready to go home on Saturday, December 11th, 2021
This litter is almost completely weaned, they will go for 1st vet check and shots next week.
Here are their 1st pictures.
Please come back in about a week to 10 days for a HUGE picture update.
The 6 wheatens
The 3 girls on the left 3 boys on the right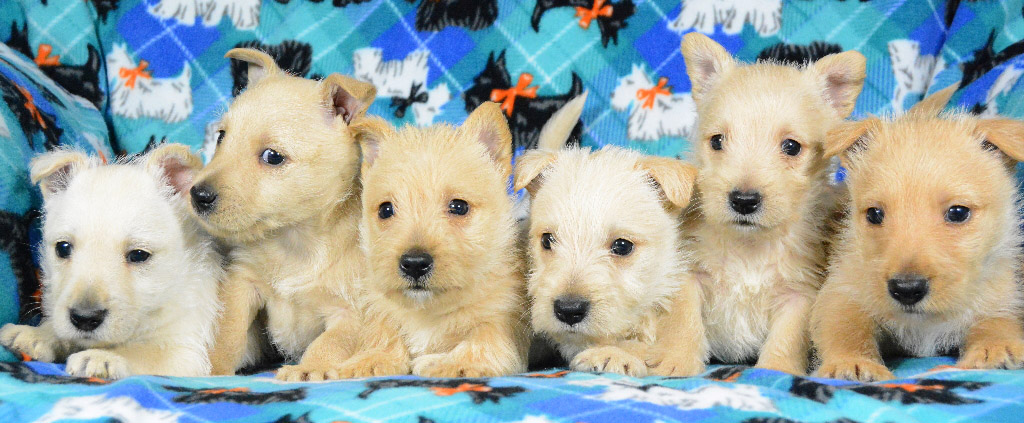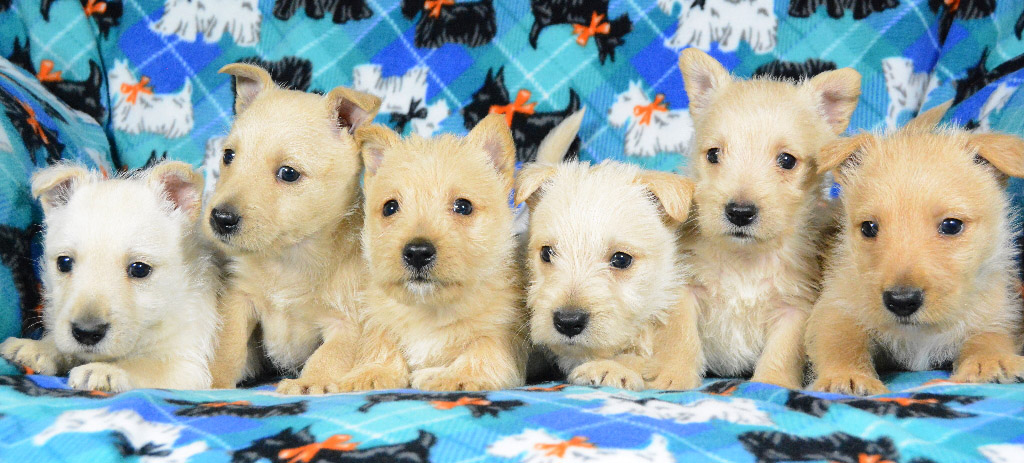 Just the Girls
3 wheatys and 2 brindles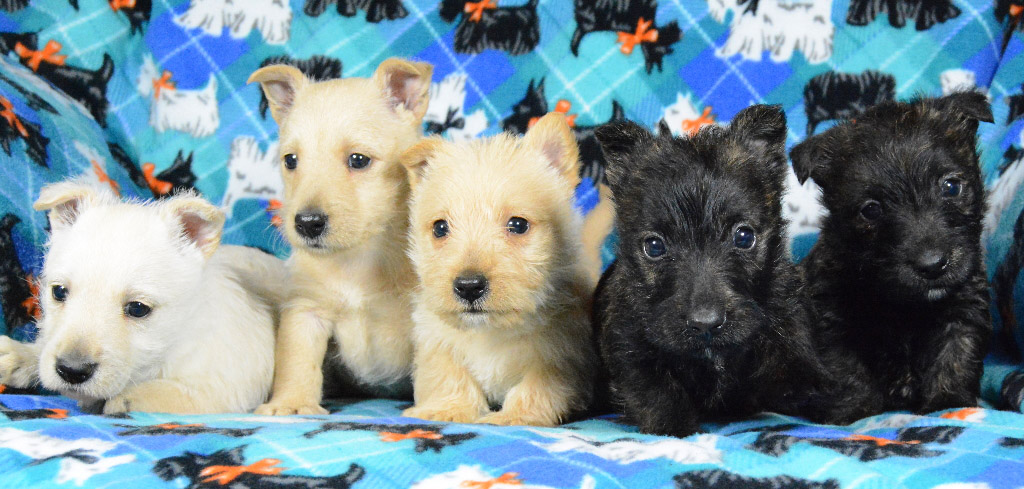 Just the brindle girls.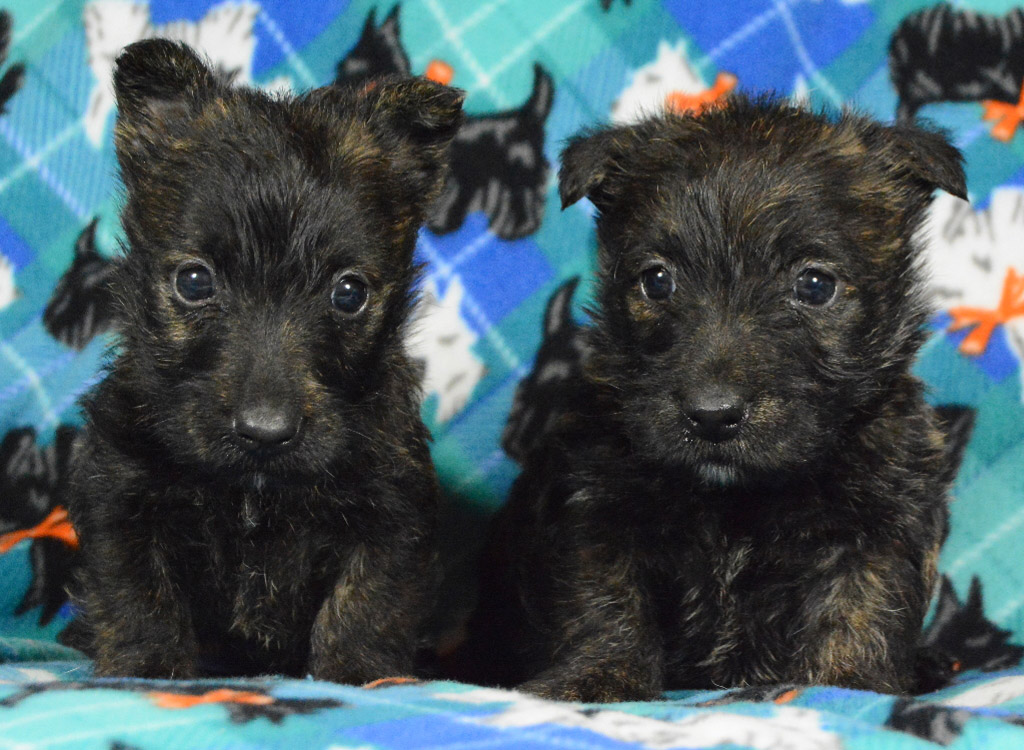 Just the BOYS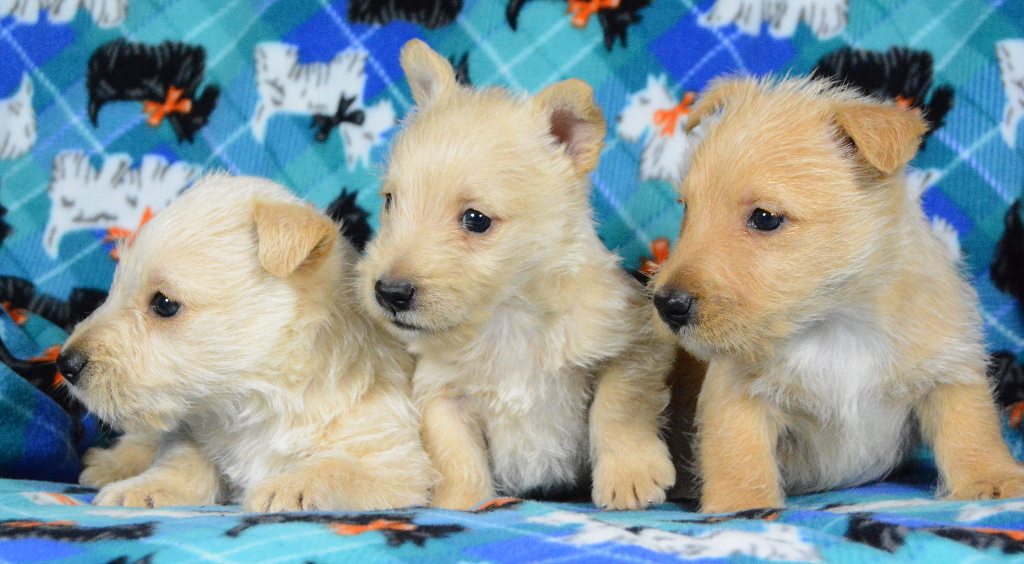 Please come back in about a week to 10 days for a HUGE picture update.