Jenny and Farley's November 20th, 2019 litter
Newest pictures are at the top of the page, the further down you look, the younger the pups.
--------------------------------------------------------------
1-5-2020
WARNING BIG UPDATE, PLEASE LET ALL PICTURES LOAD.
These pups have had their 1st vet check and inoculations and everyone is in great health.
Here is a new picture update taken today.
Everyone is now sporting a BLUE ID collar, this will remain with them until they go home.
The 3 Boys
Boy #1 (Wheaten)
He can be a little cautious at first but once he is certain of his safety he's off to the races.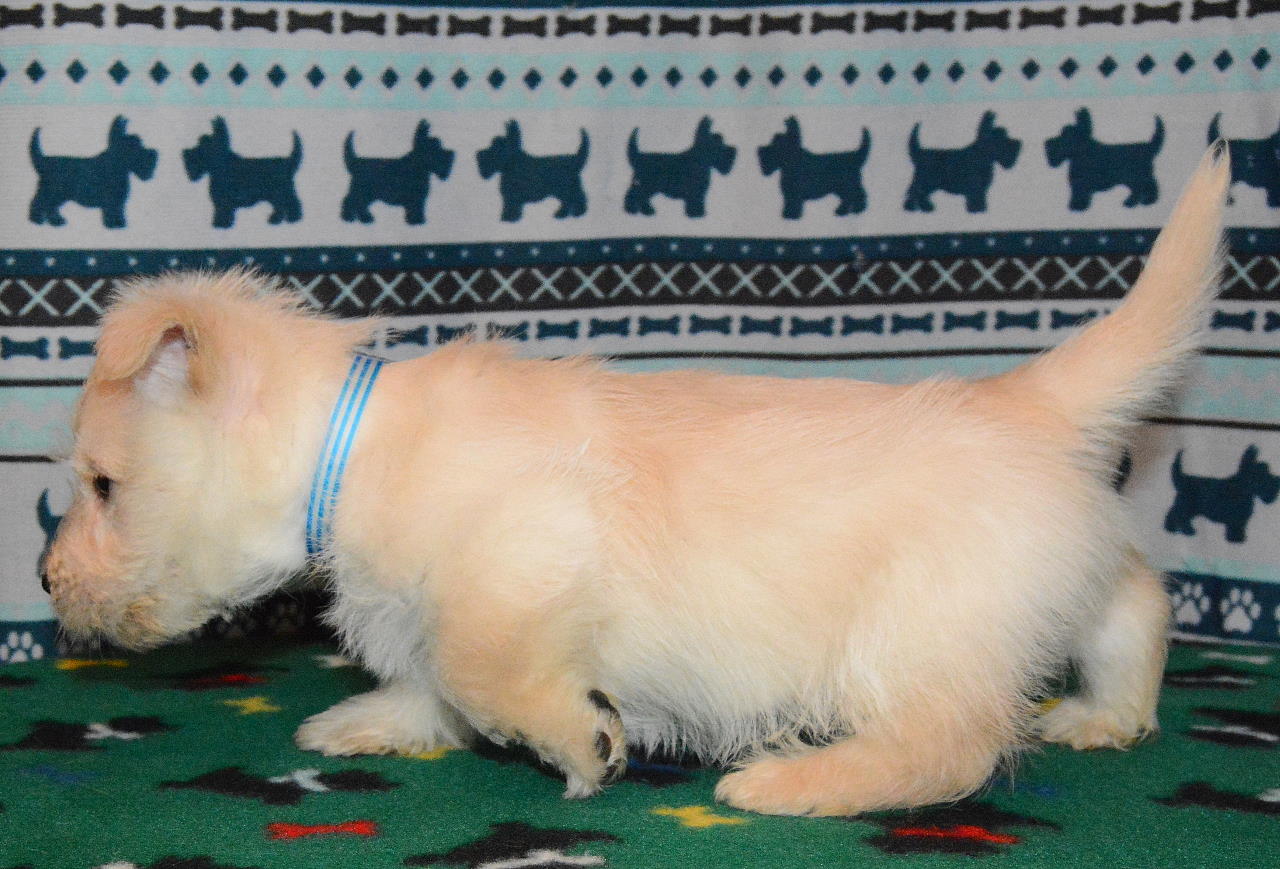 Boy #2 (Wheaten)
He's so fluffy!
Personality wise he is very similar to his brother above but maybe a little more outgoing.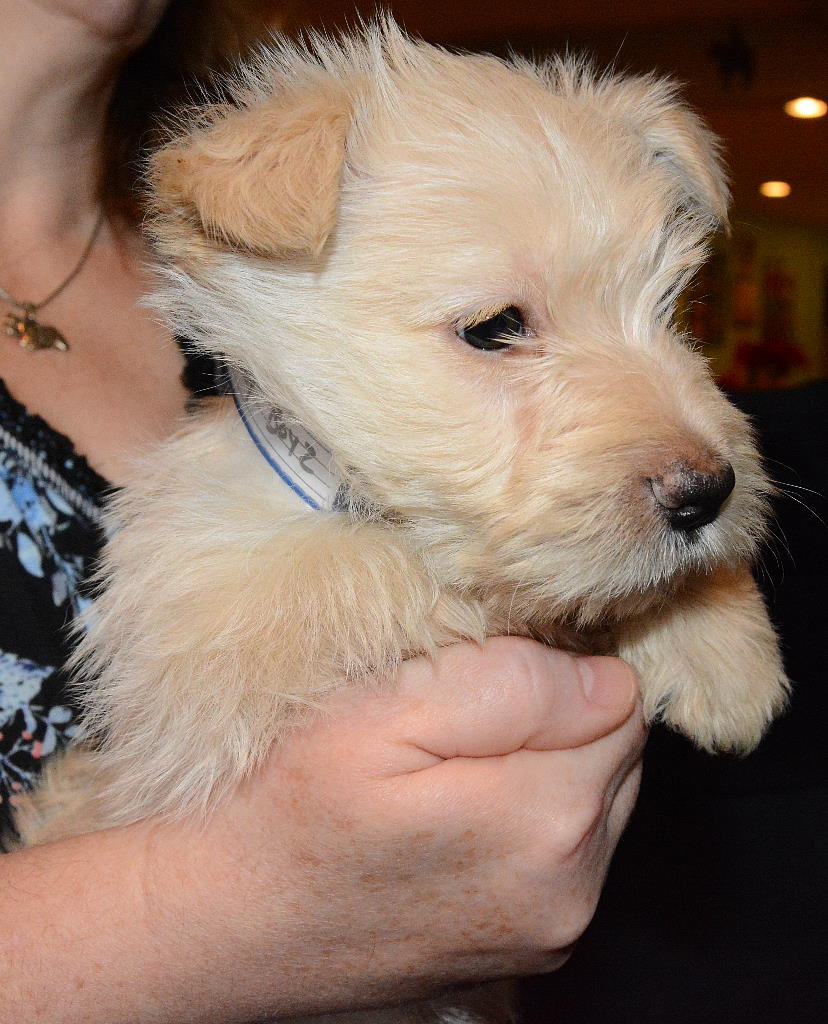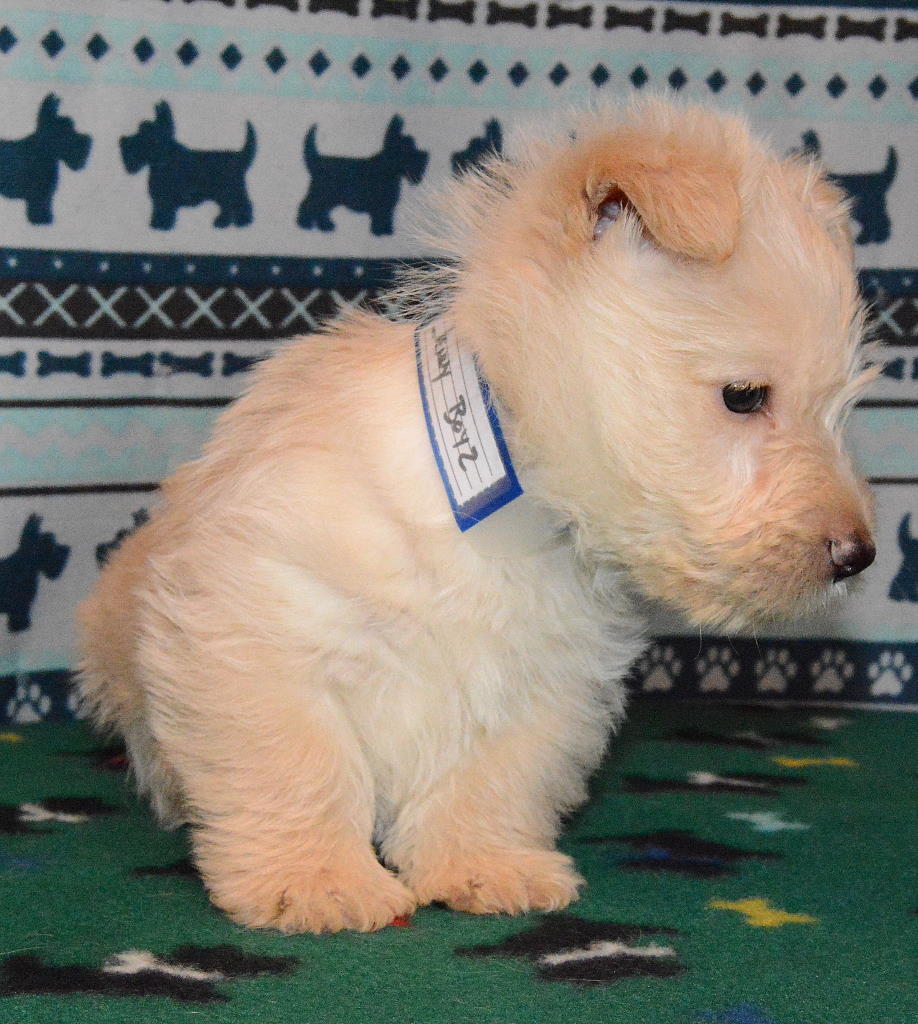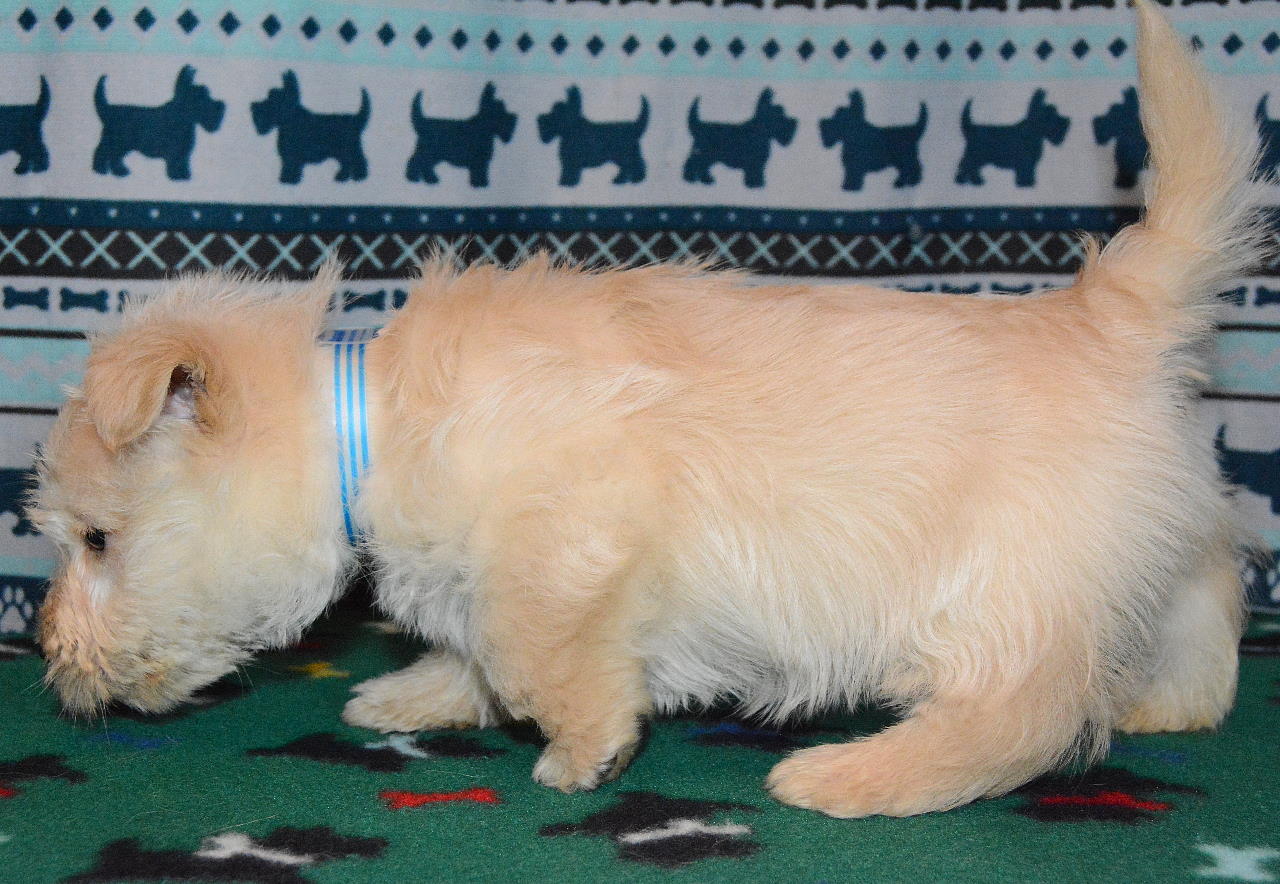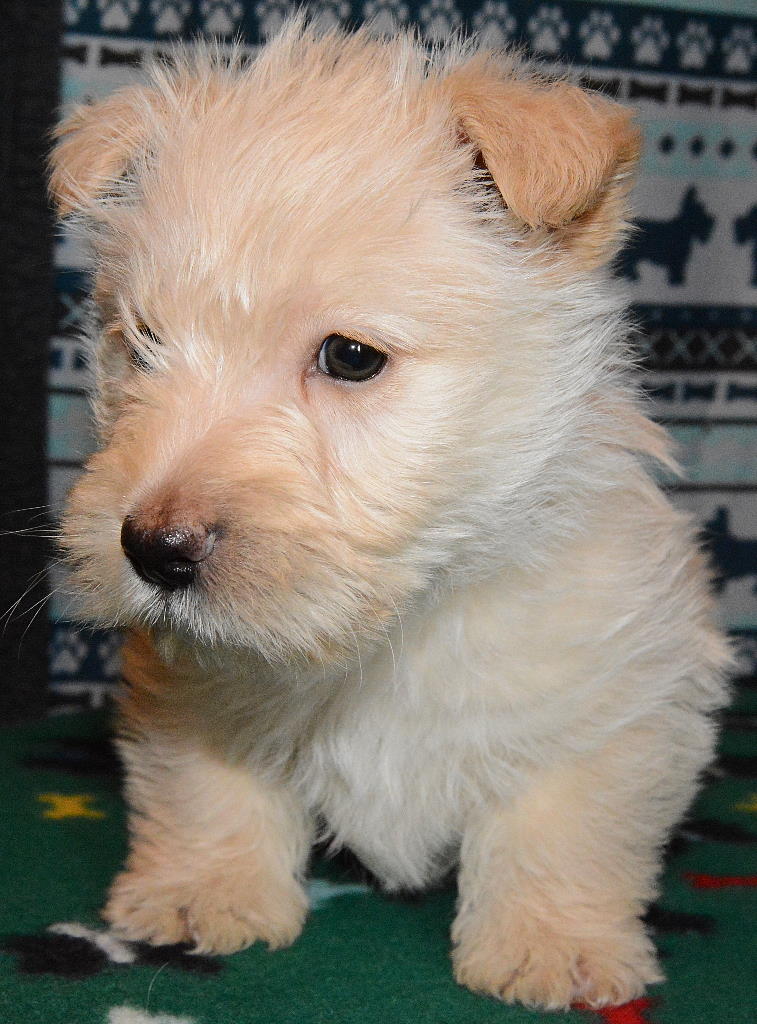 Boy #3 (Black)
He's a ham, he loves people and he won't take any crap from his larger brothers. He is outgoing in his personality.
He is 1 pound and a couple ounces smaller than the other two so I consider him the runt but don't tell him that, he thinks he's just as big as everyone else.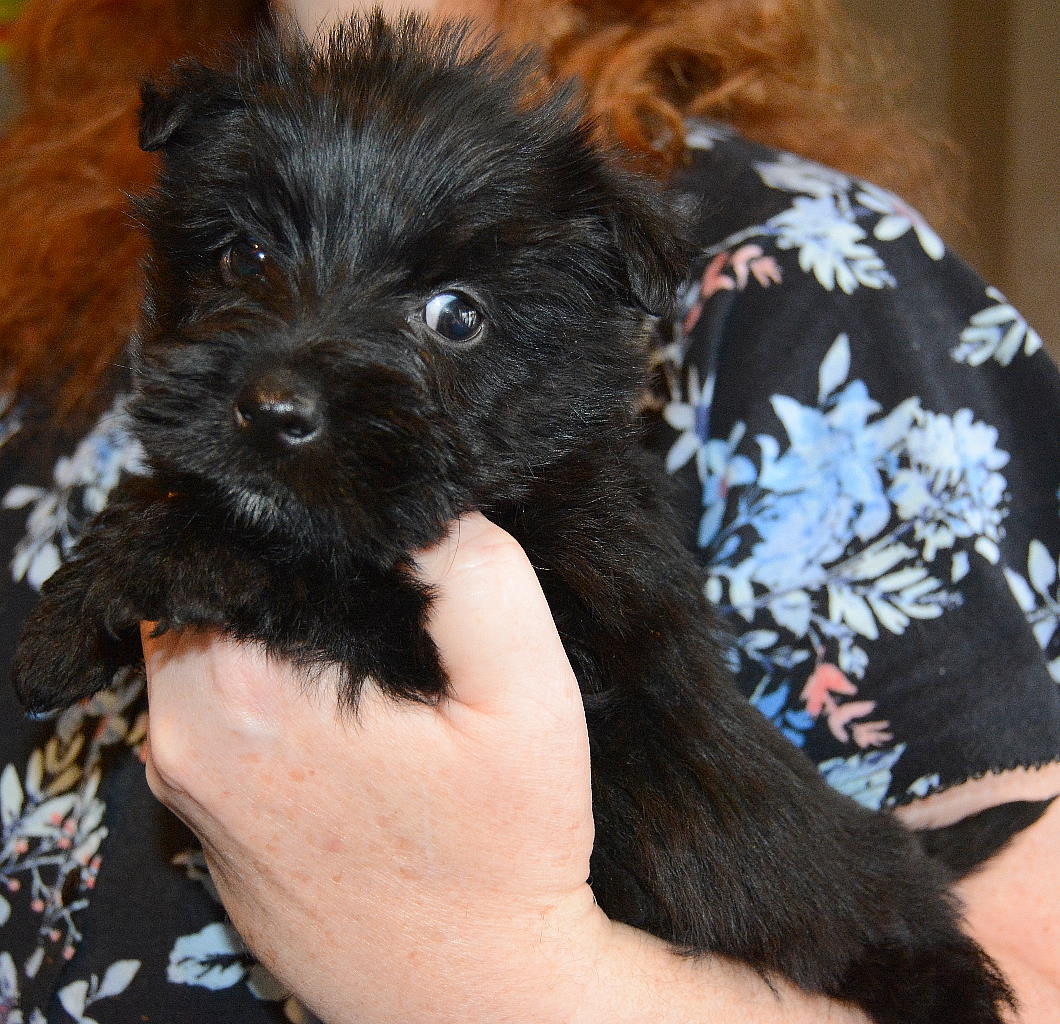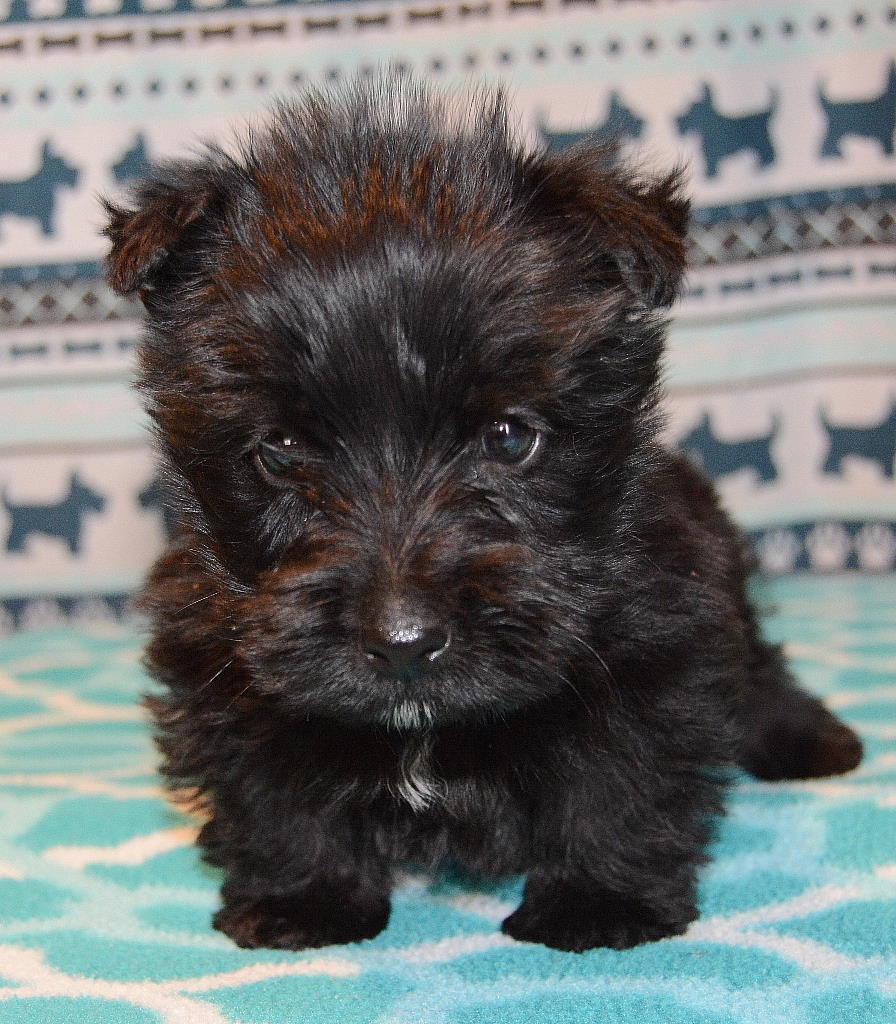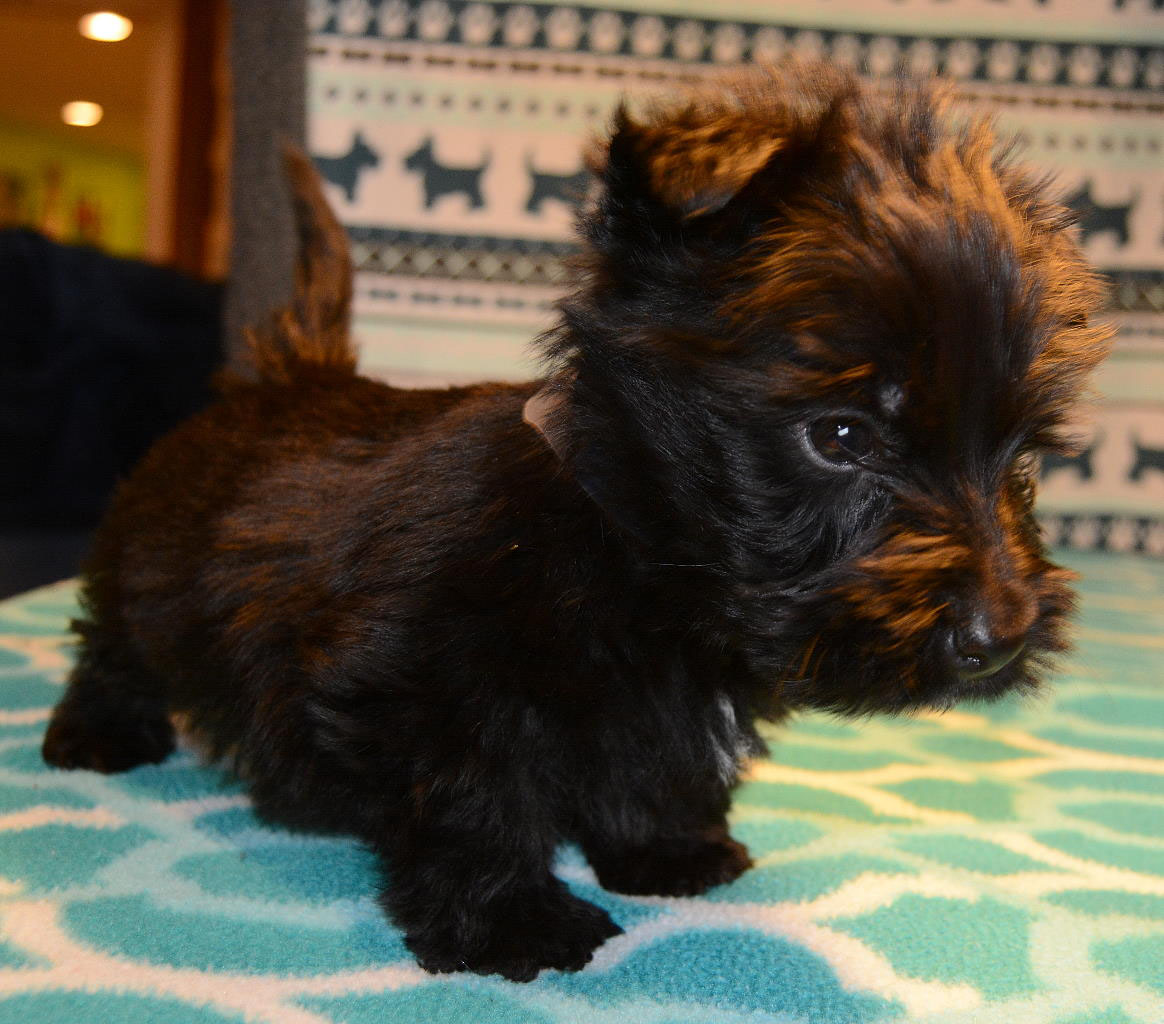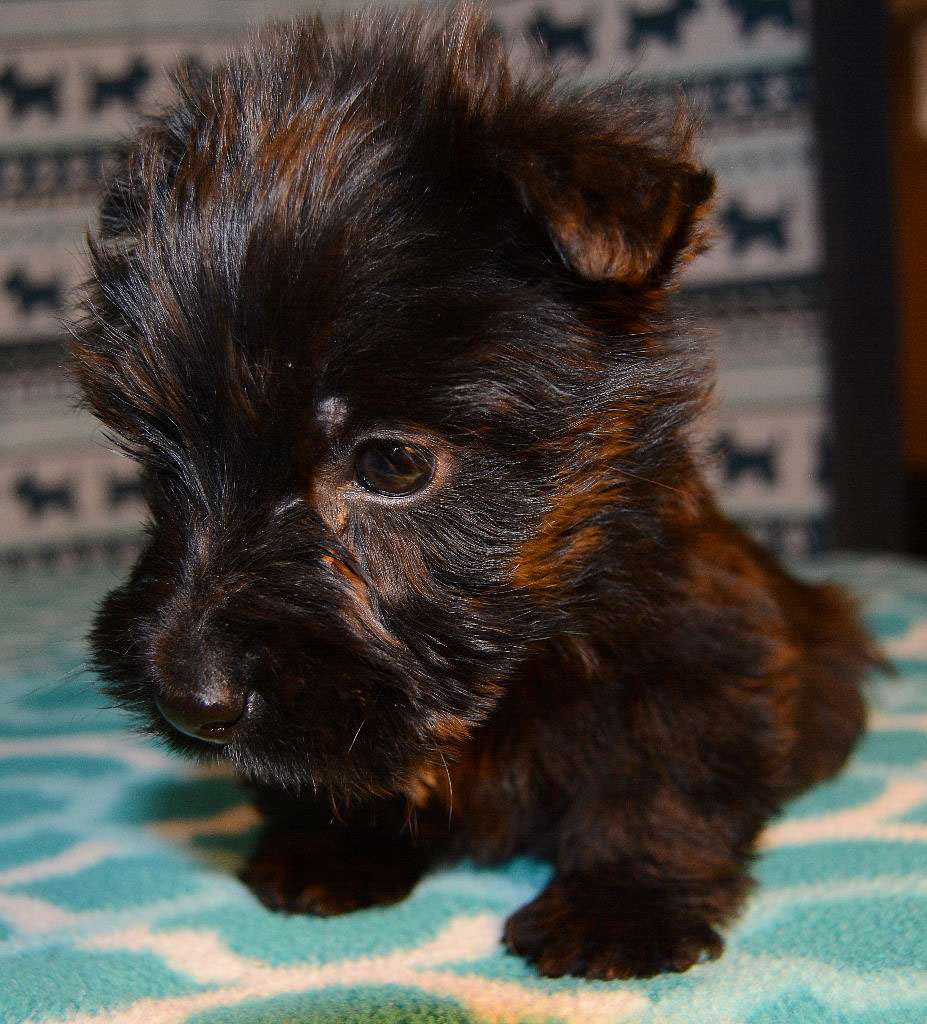 The End.
Please check us on facebook for some bonus pictures of this litter.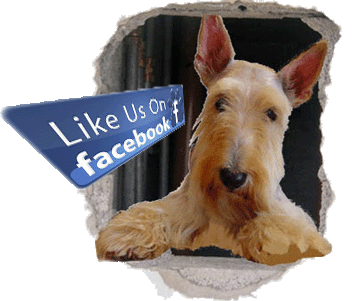 12-25-2019
On November 20th 2019, Jenny Lee had a litter with our boy Farley.
3 total, all boys.
I am placing them to folks on my waiting list.
If you would like to be added to my waiting list (no obligation) Please Click HERE
Prices, terms, email address and phone number are located here.
They will be ready to go home on Saturday, January 25th 2020
This litter will have 1st vet check and shots next week.
They are weaning away from Mom this week.
Enjoy these 1st pictures.
ALL BOYS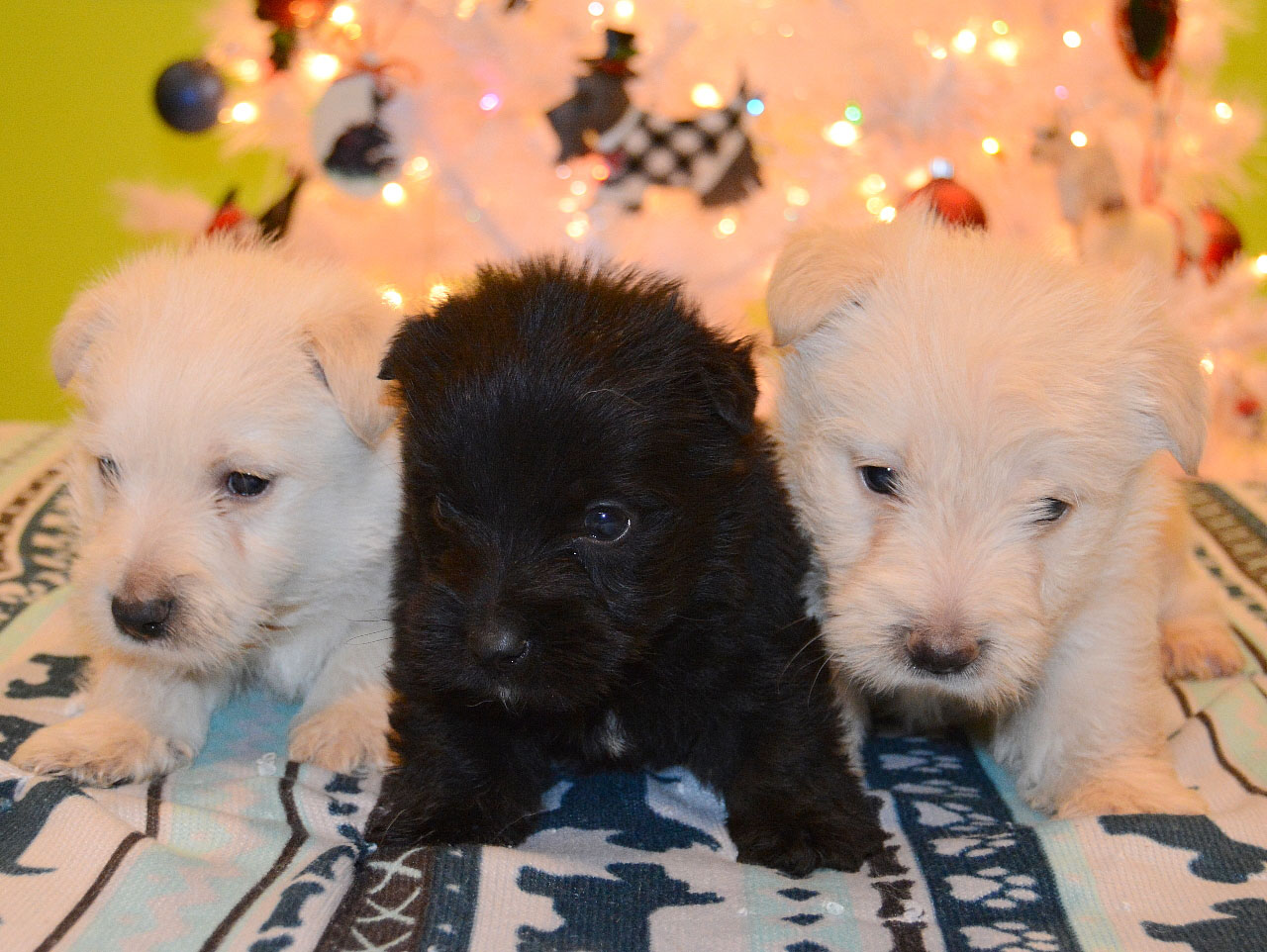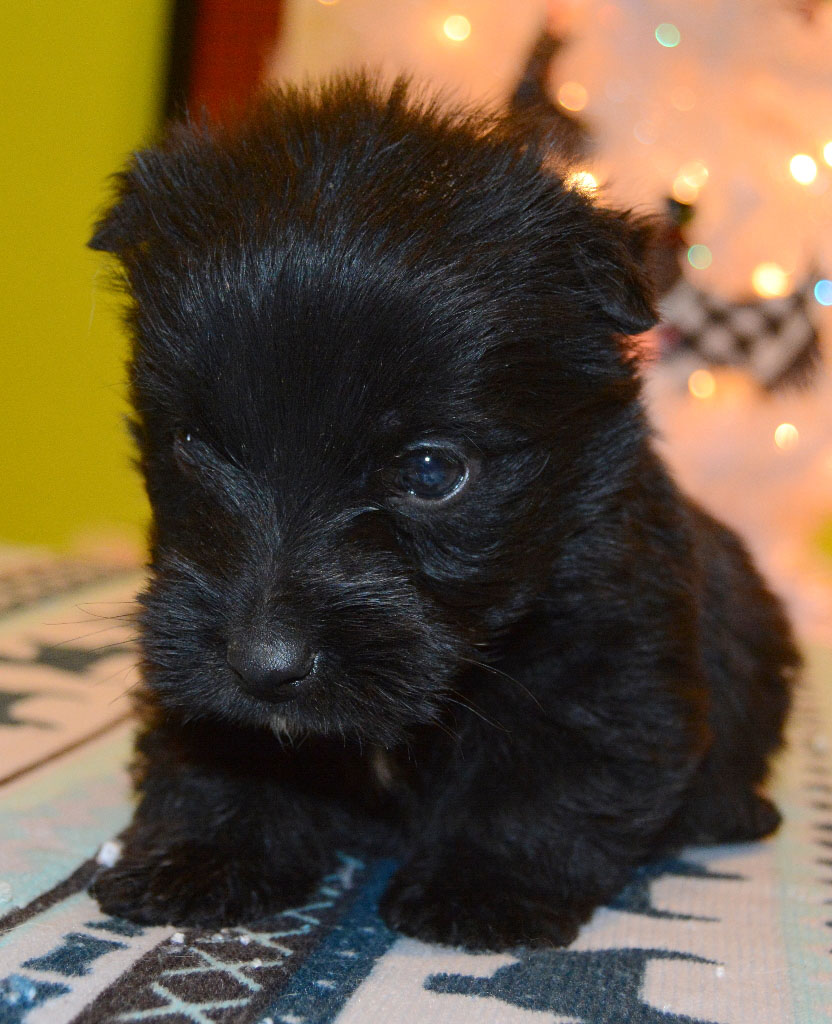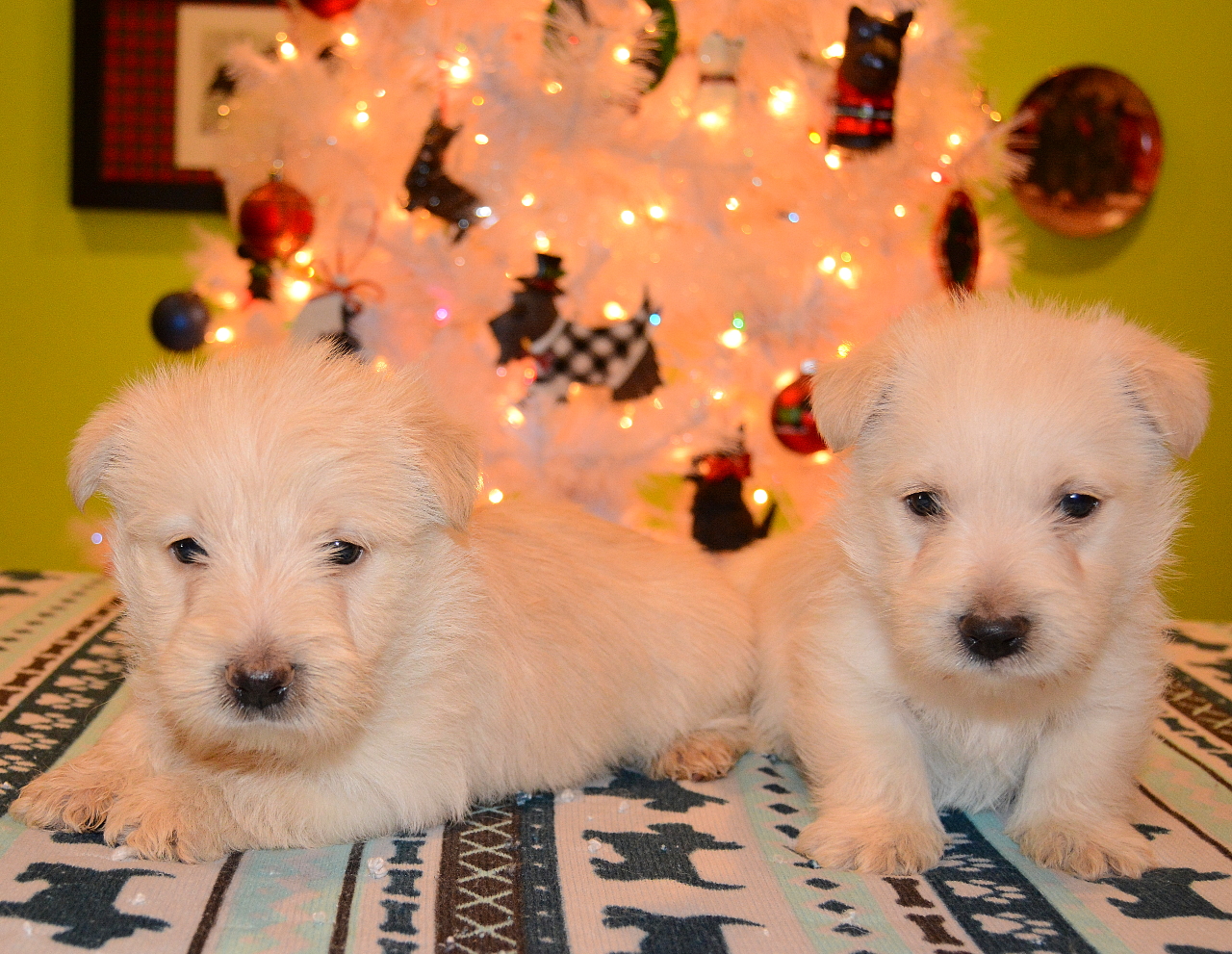 Please check back in a week or two for a big update!