Annie and Silver's December 7th 2020 litter
Newest pictures are at the top of the page, the further down you look, the younger the pups.
--------------------------------------------------------------
01-10-2021
On December 7th 2020, Our Annie along with Silver had beautiful litter of 6.
ALL GIRLS!
3 wheatens, 2 brindles and 1 black.
I am placing these pups to folks on my waiting list.
If you would like to be added to my waiting list (no obligation) Please Click HERE
Prices, terms, email address and phone number are located here.
These pups will be ready to go home on Saturday, February 6th 2021.
These are 1st pictures, the pups are almost 5 weeks old here.
They are still nursing from Mom and are they eating solids.
By this time next week they will be weaned away from Mom and will have 1st inoculations.
There will be a big photo update in about 2 weeks.
The Pups
They have a few tear stains because weaning means some crying, these will fade away in a few weeks.
Everyone is still a little unsure about the world but confidence will build over the next couple weeks.
All 6
Left to right:
3 wheaten Girls, 2 brindle girls, 1 black girl.
Just the brindles and black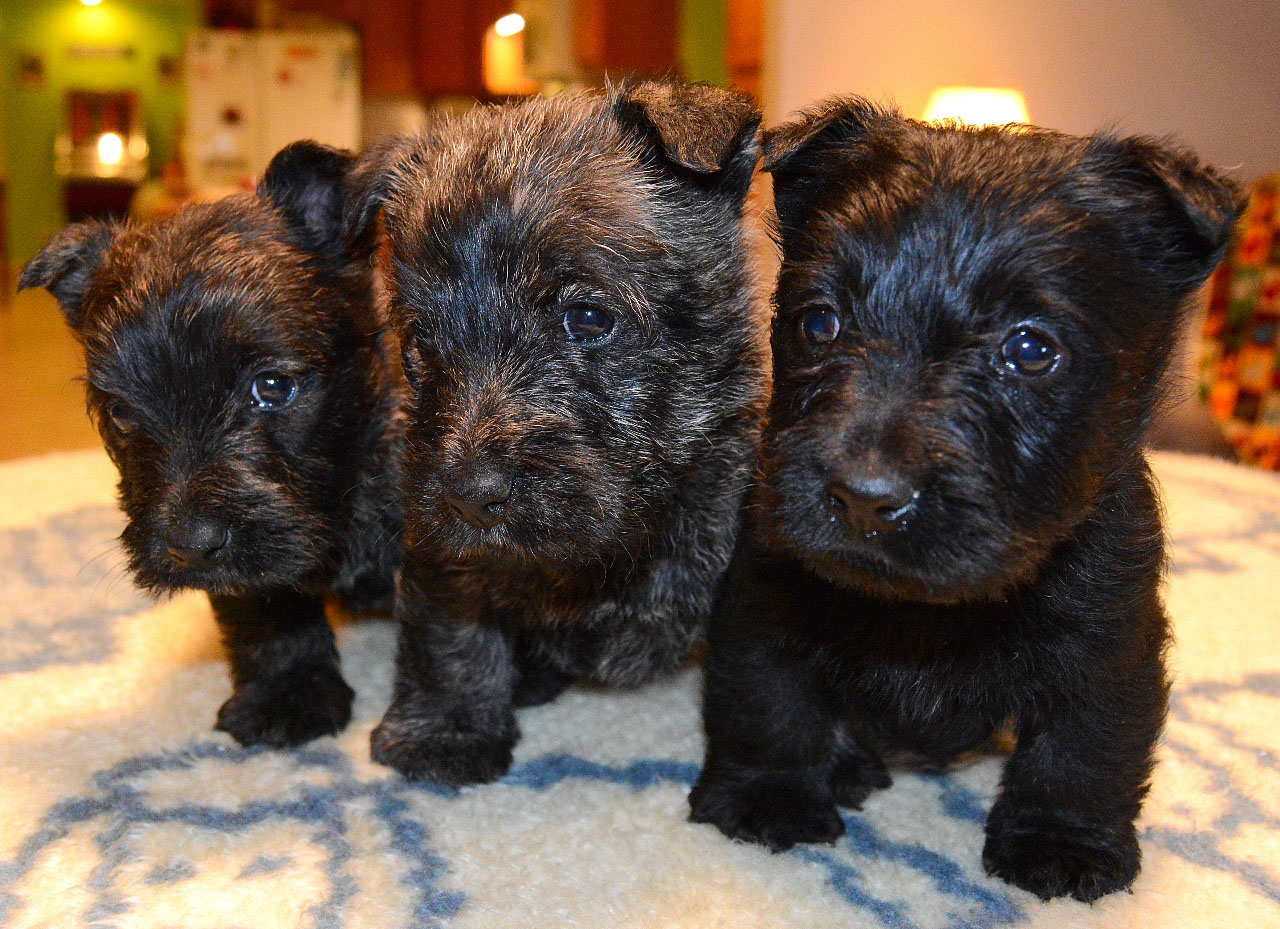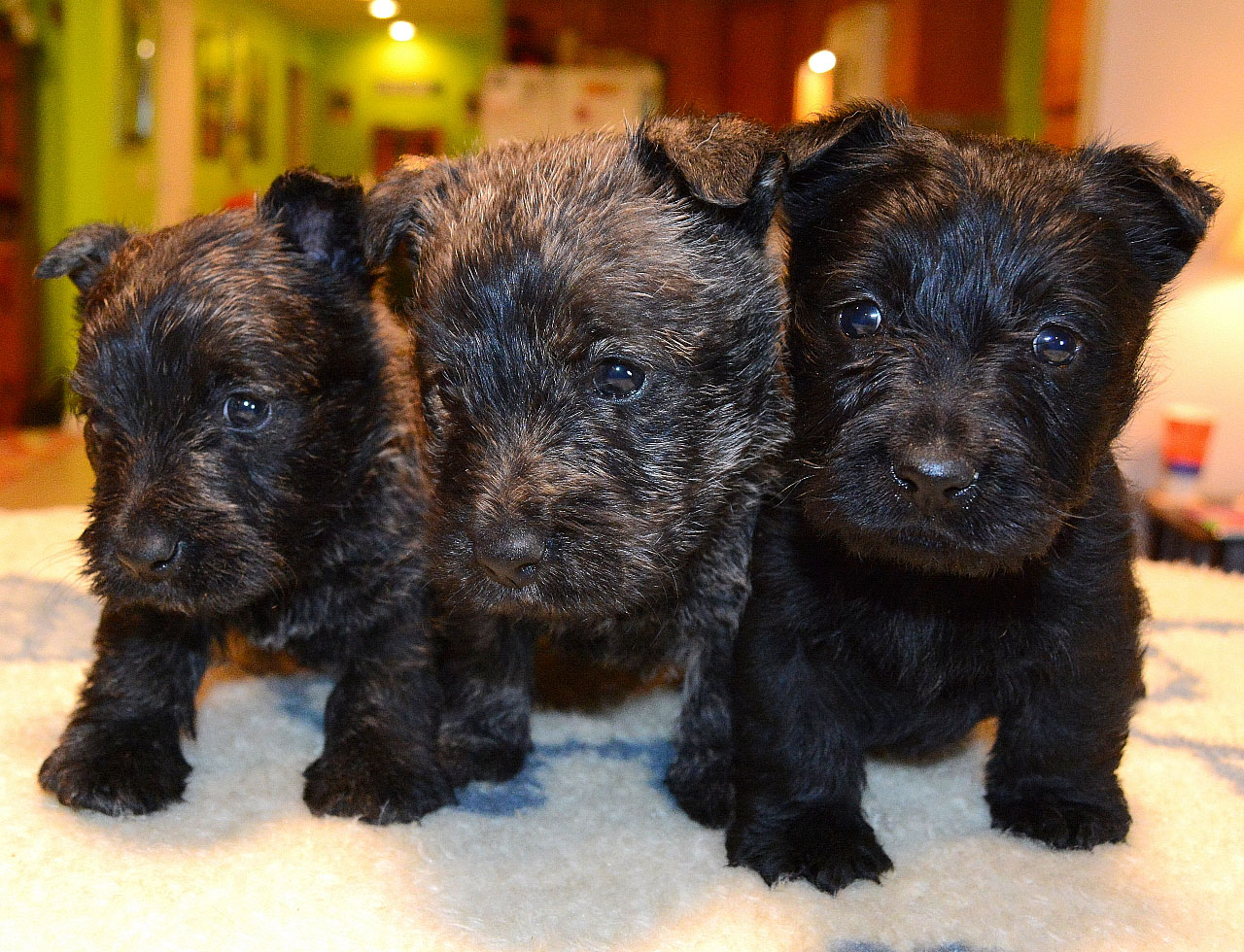 Just the wheatys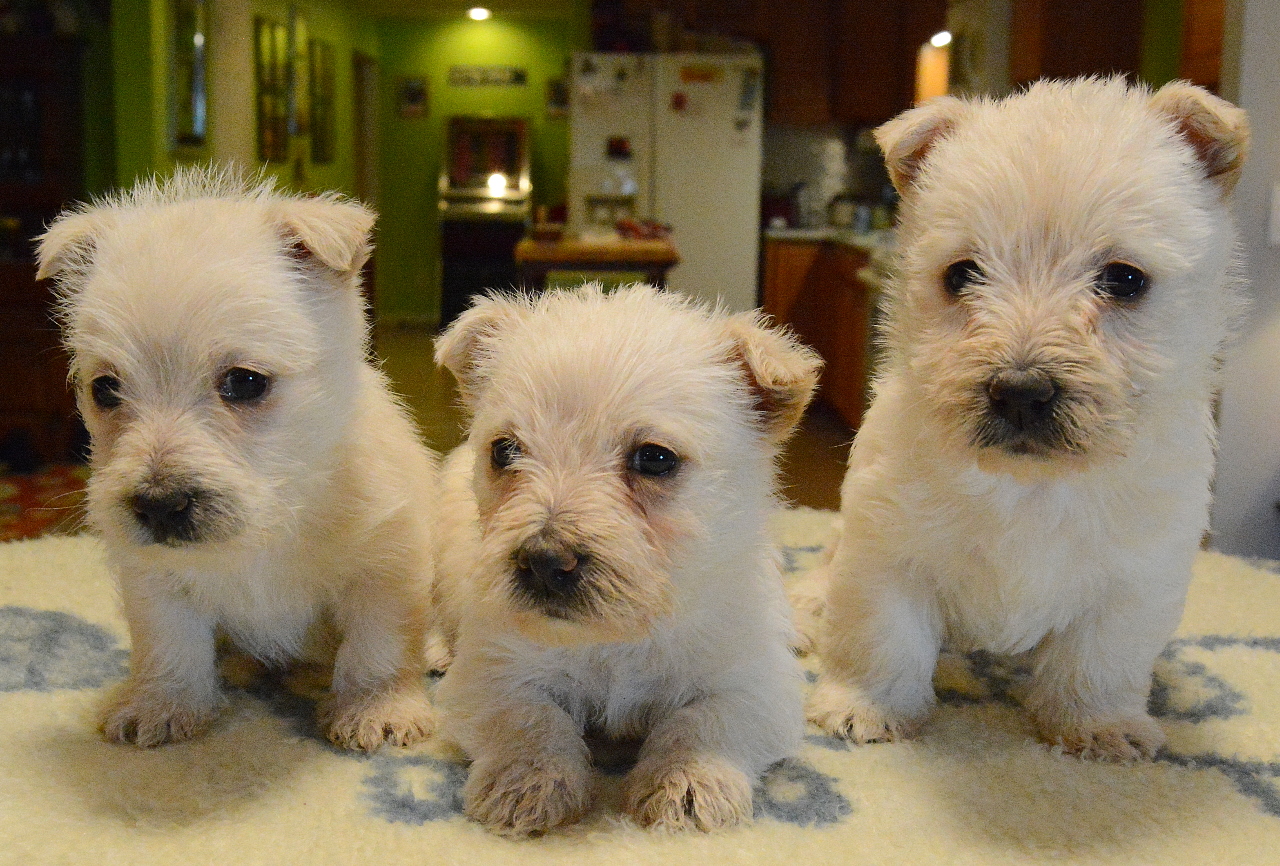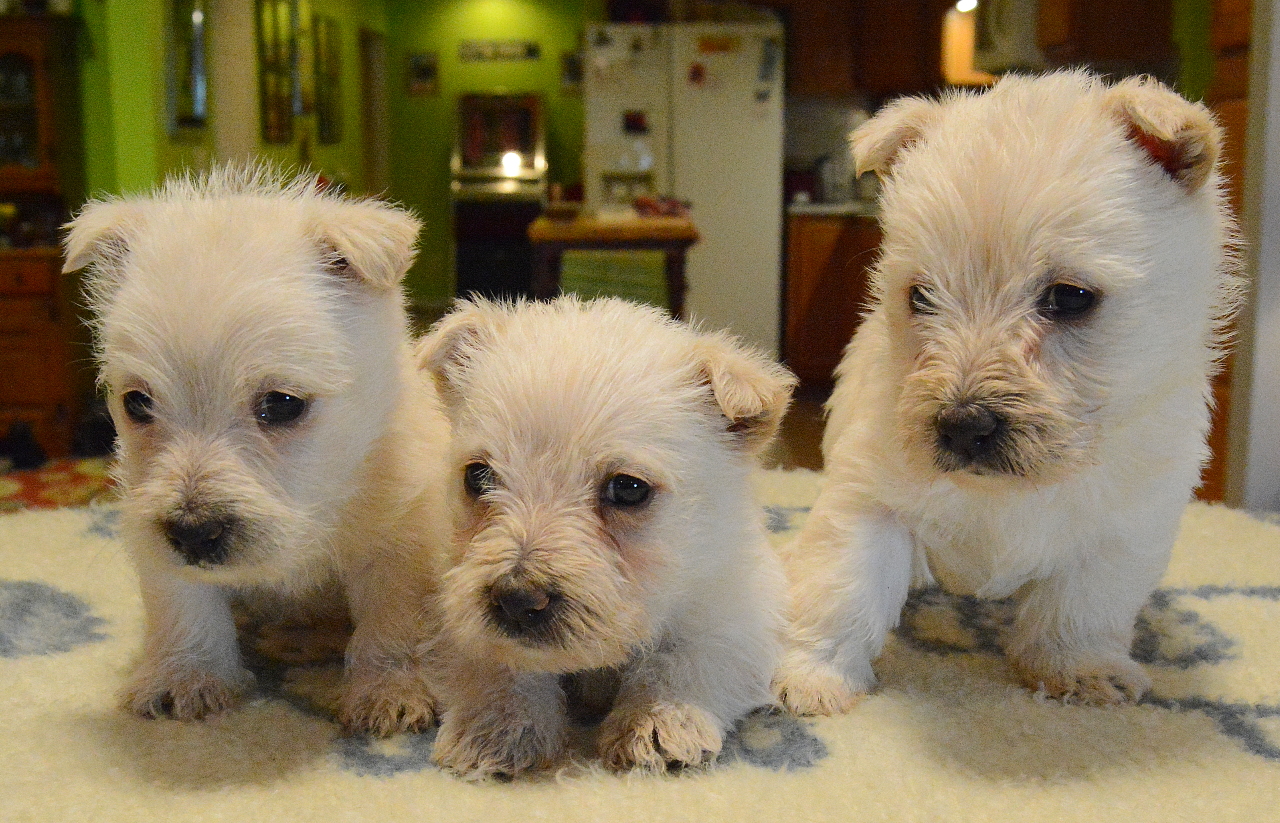 Please check back in about 2 weeks for a BIG update.