Kali and Junior Mac's December 8th 2018 litter
Newest pictures are at the top of the page, the further down you look, the younger the pups.
--------------------------------------------------------------
02-04-2019
Please let all pictures load, this is a huge update.
Below you will find 8 new pictures for each puppy, 64 in all!
All pups have now had 1st inoculations, vet check and two wormings.
Each puppy is sporting a new ID collar. The boys are in blue, girls in red.
THE GIRLS
Girl #1
She is a snuggler!
I had a hard time taking her pictures because she preferred to be in my lap.
She is a playful girl but I think she would snuggle you all day if she could.
She is black but keep in mind, her Mom is wheaten and her Dad is brindle.
Because of this she could sprout a few brindle hairs at anytime throughout her life.
She also has a tuft of wheaten on her chest.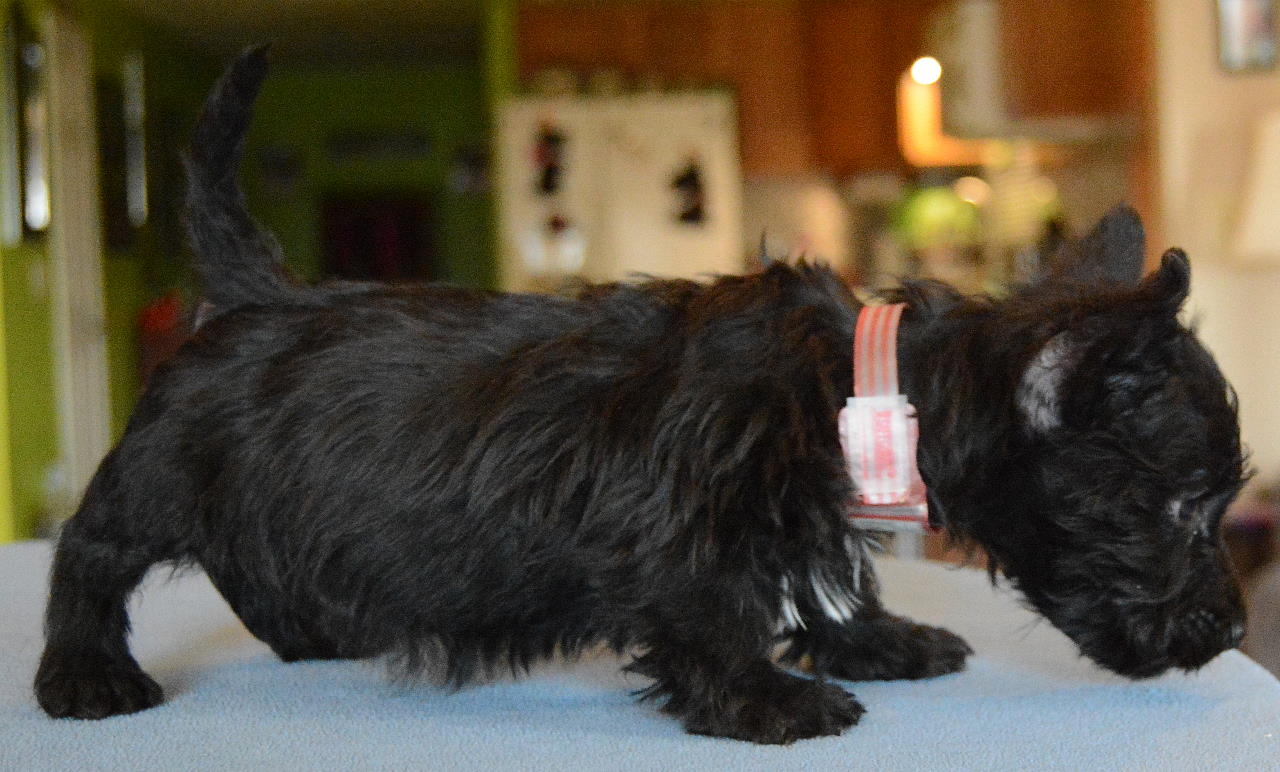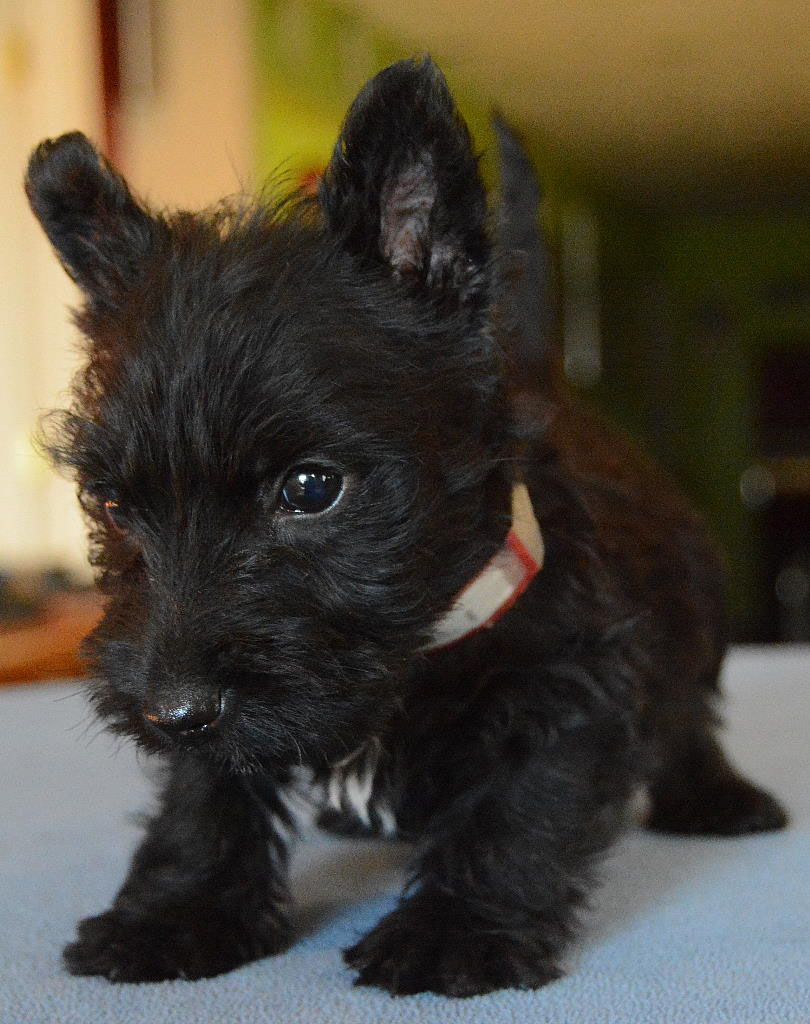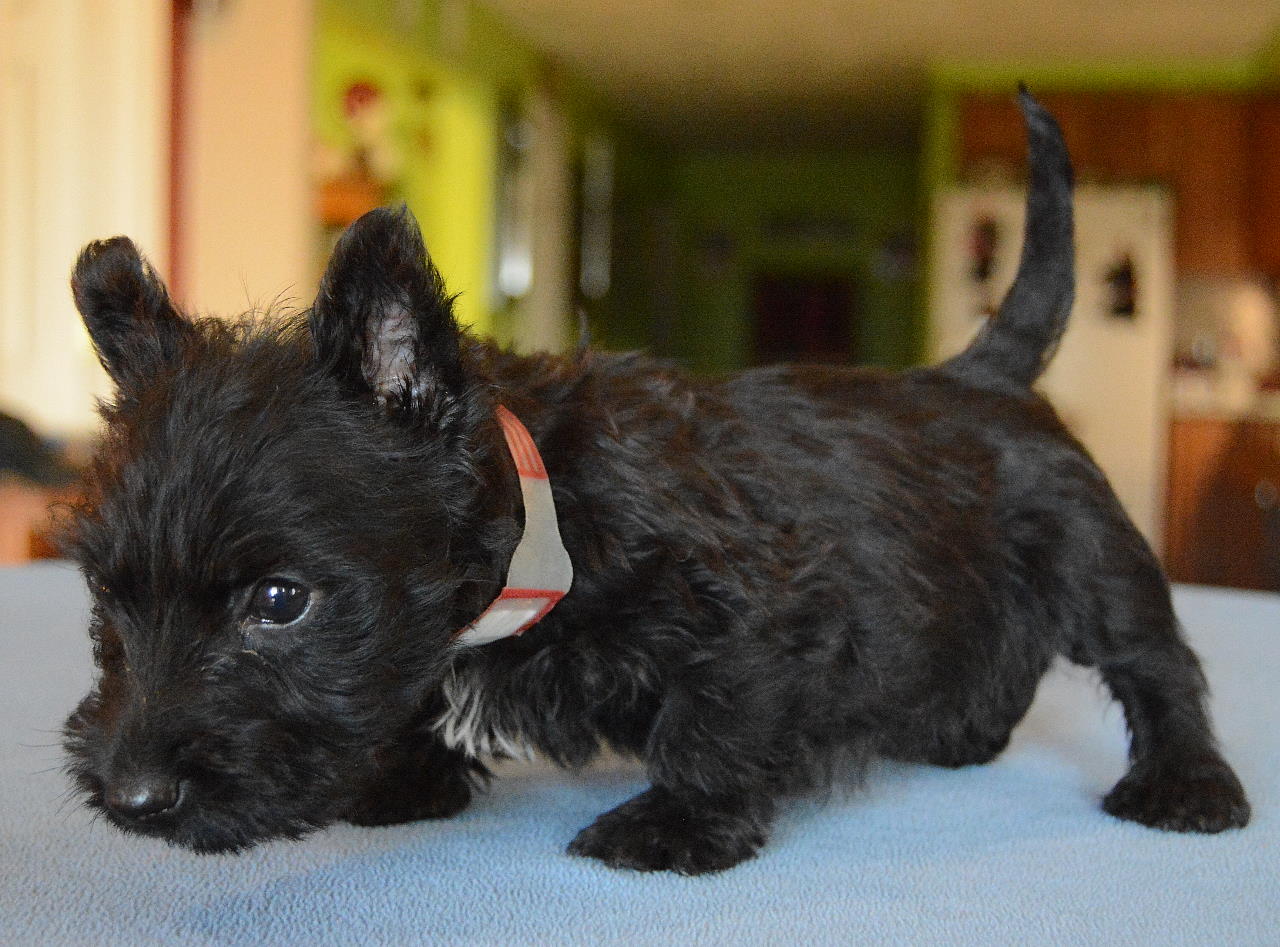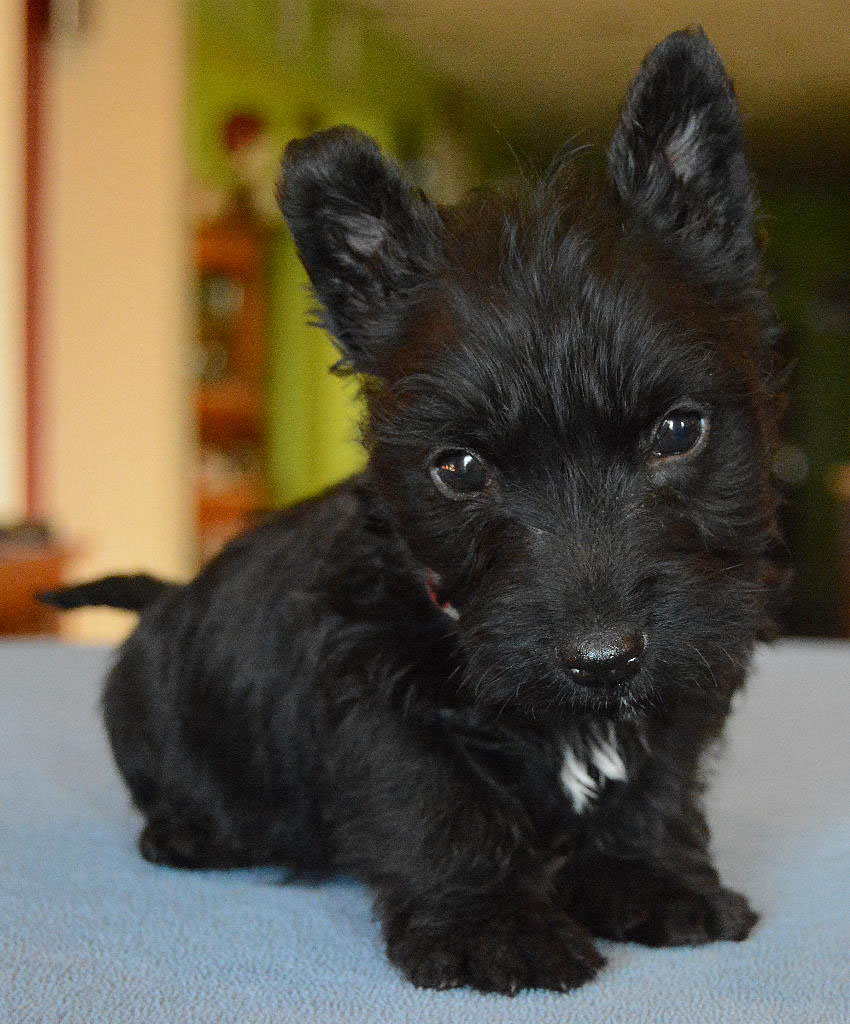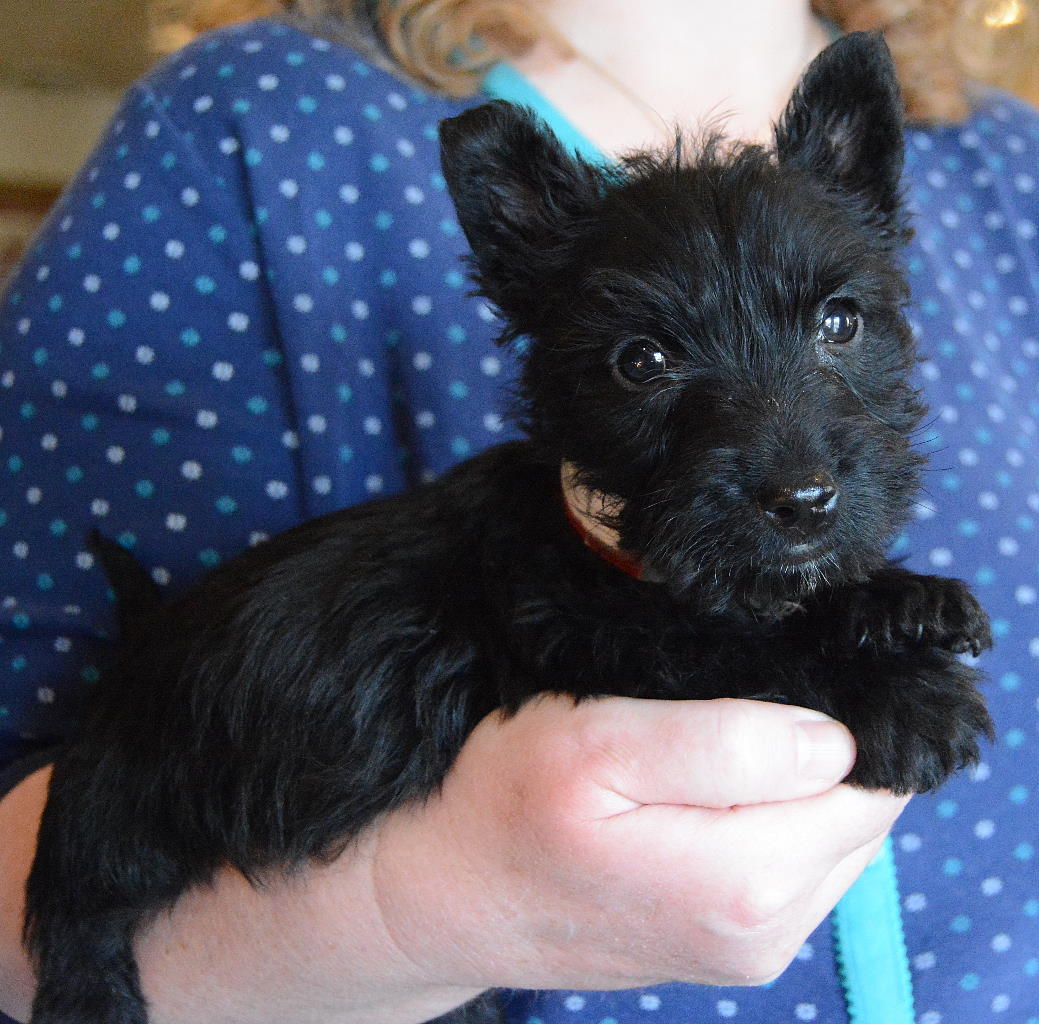 Girl #2
Friendly and wise.
She seems calm in the pictures but she can play hard and she loves to do just that.
She is black with a very small tuft of wheaten.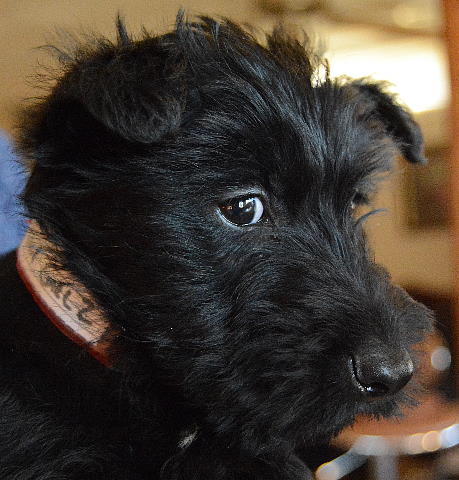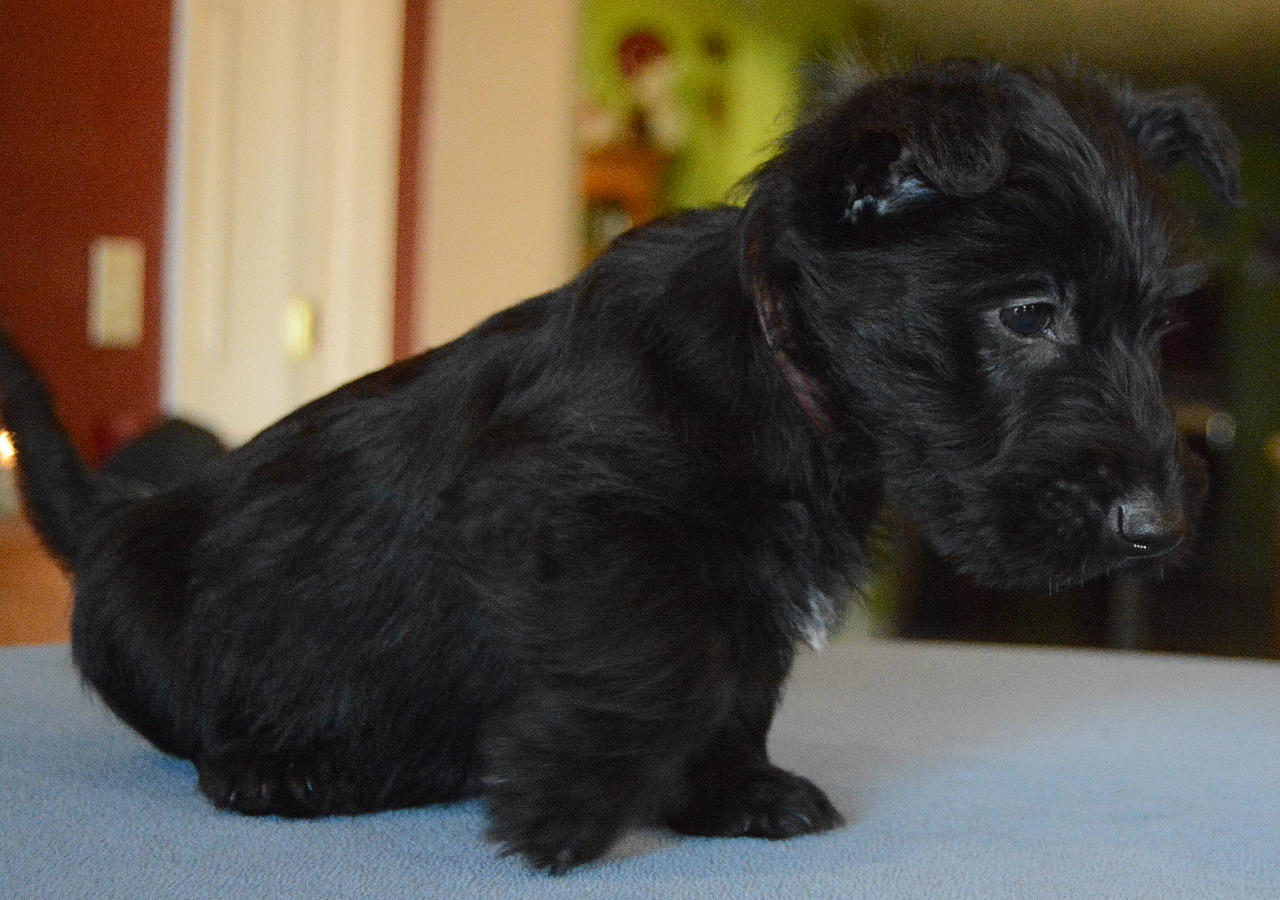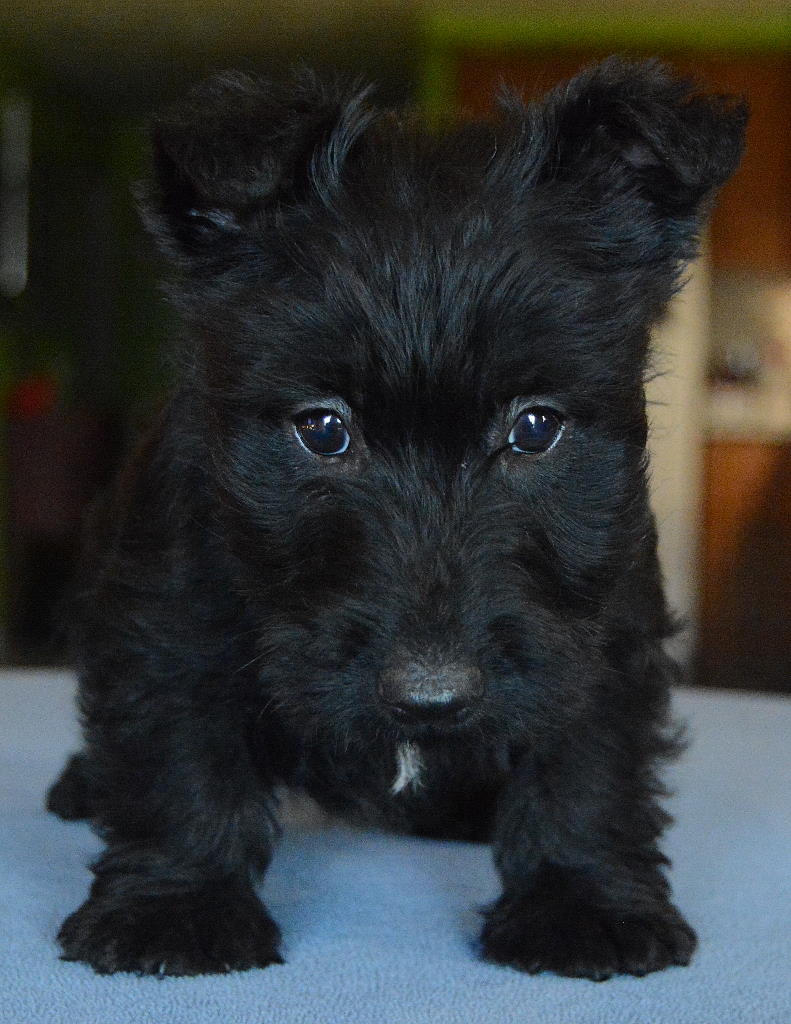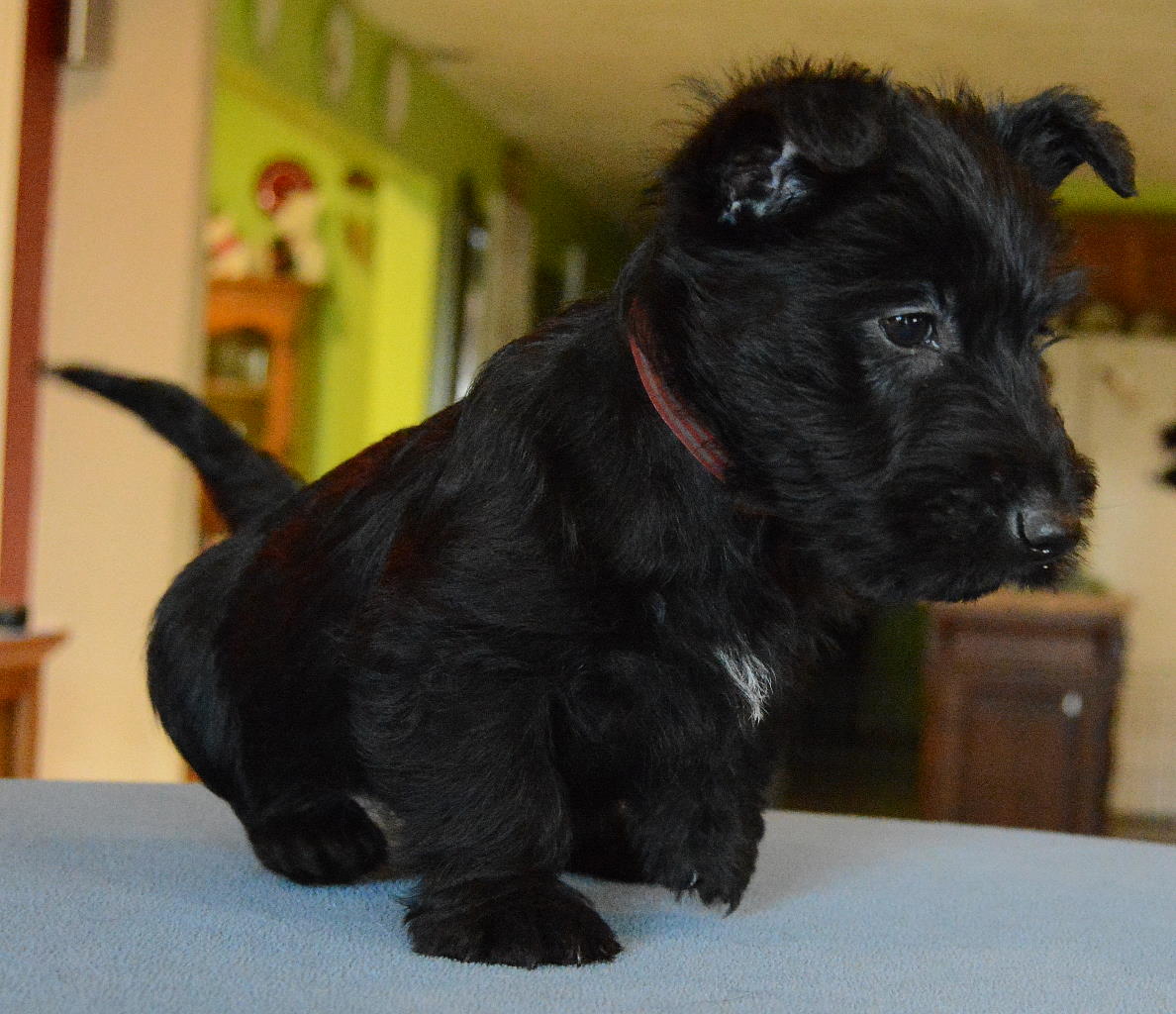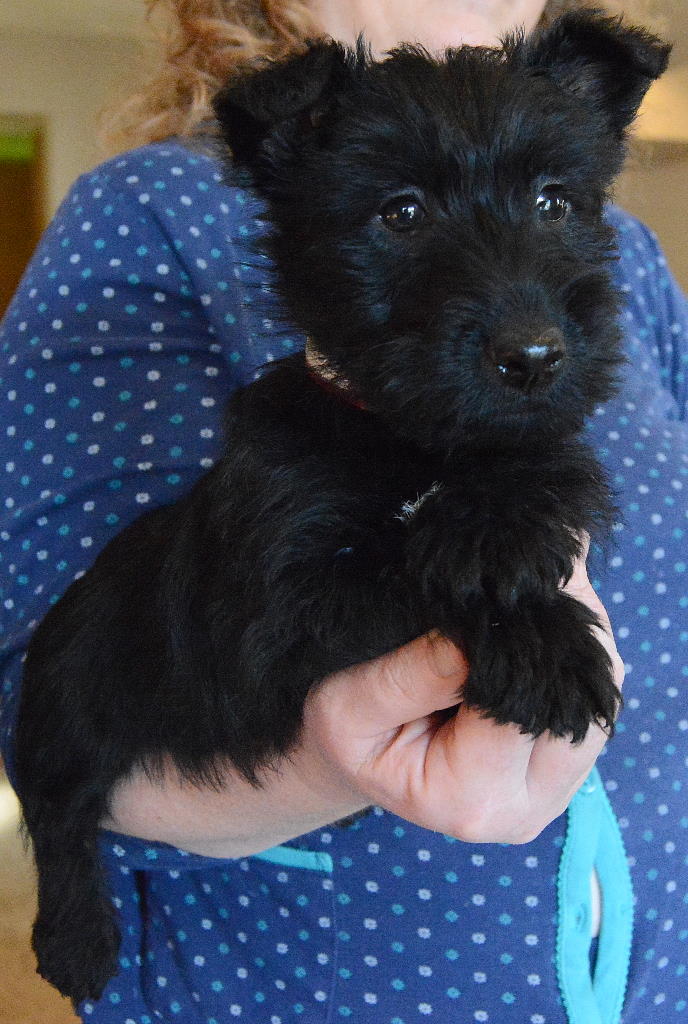 Girl #3
She might be the leader of this pack.
She is confident and playful.
She is black with a wheaten tuft on her chest.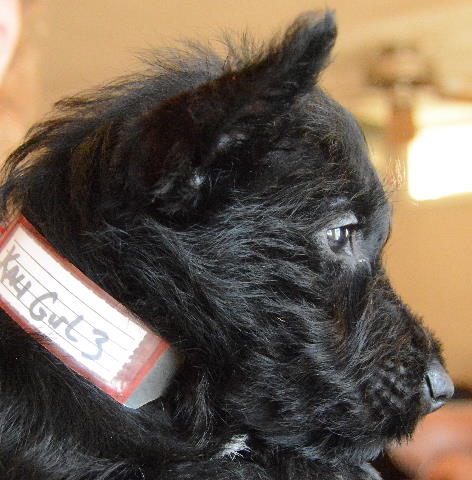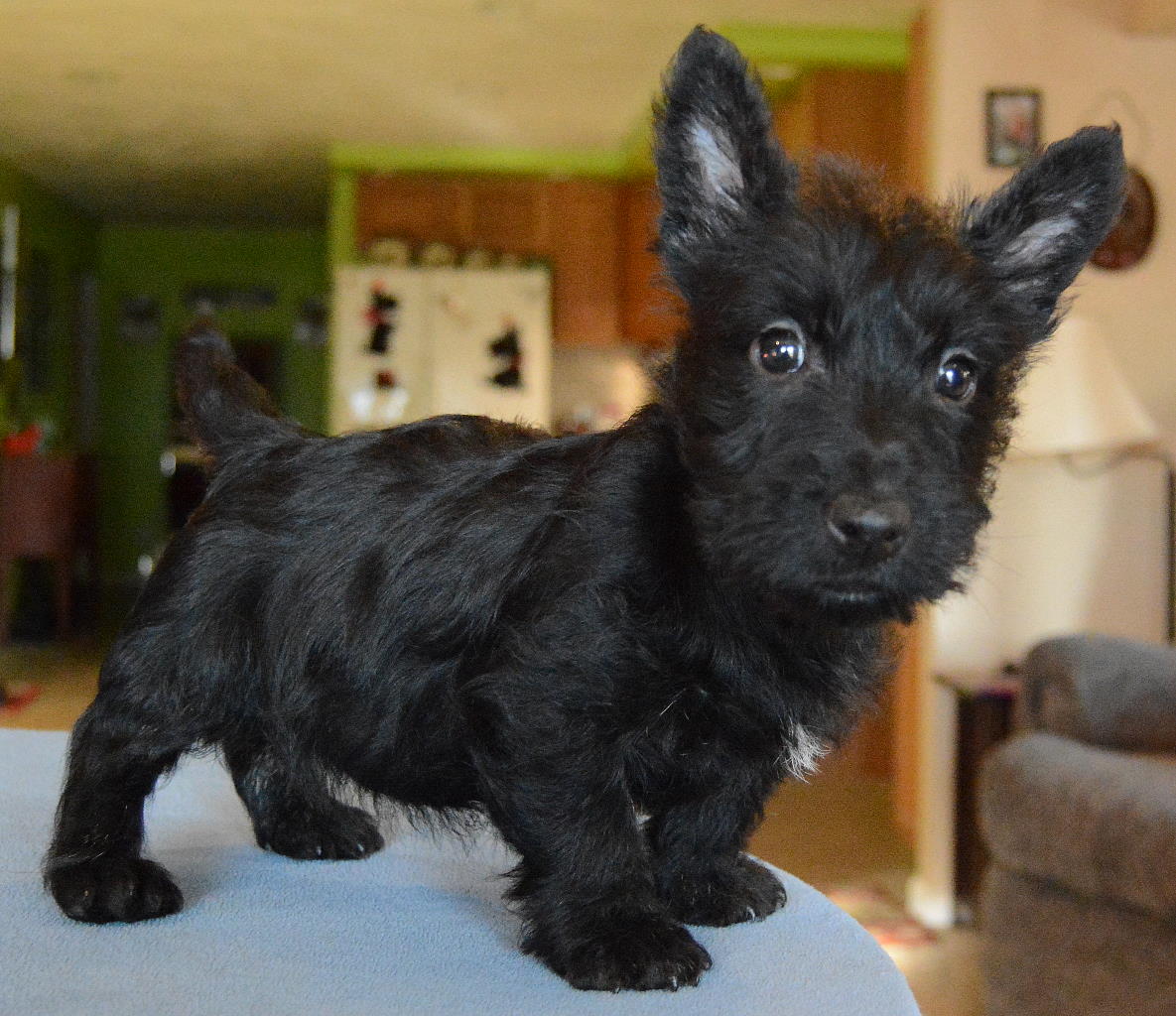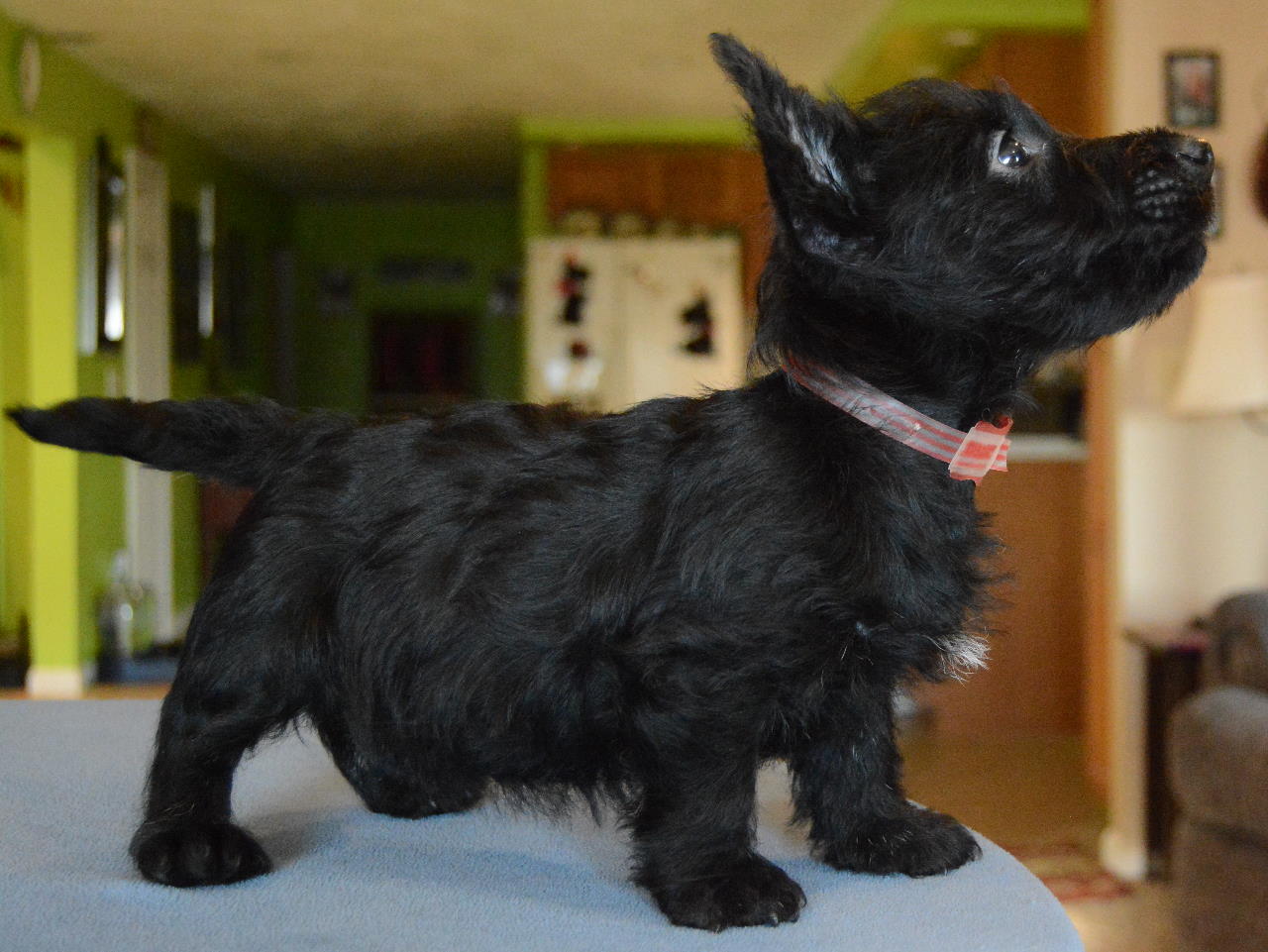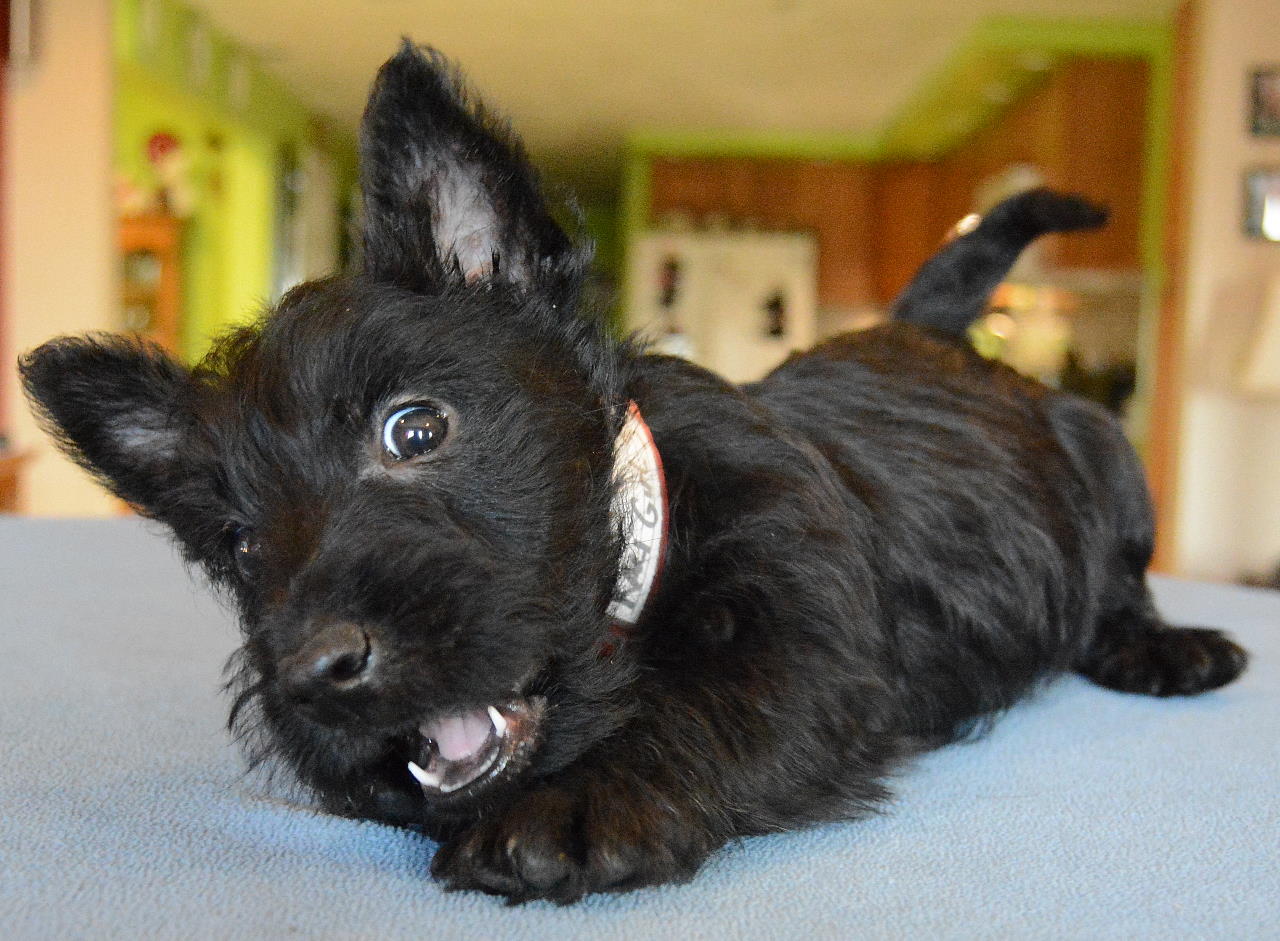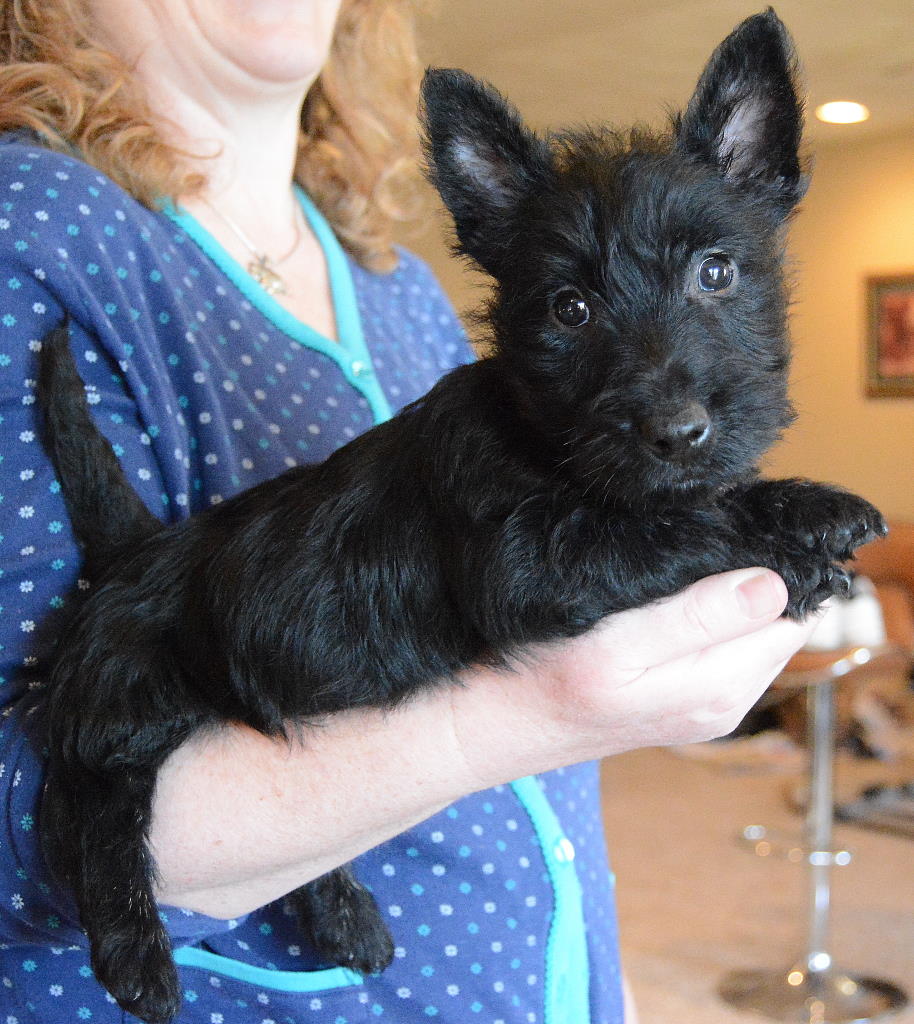 THE BOYS
Boy #1
He seems all sweet and innocent but don't let that fool you.
As soon as you aren't looking your toes become hors d'oeuvres!
He is black with a spot of wheaten on his chest.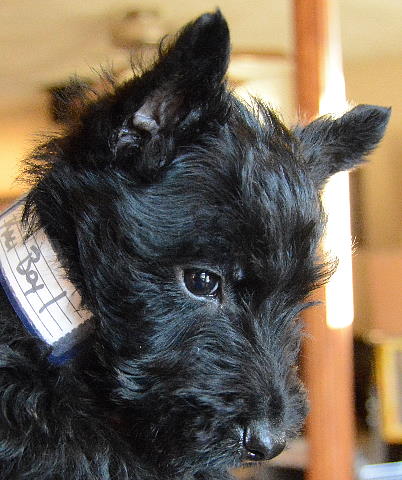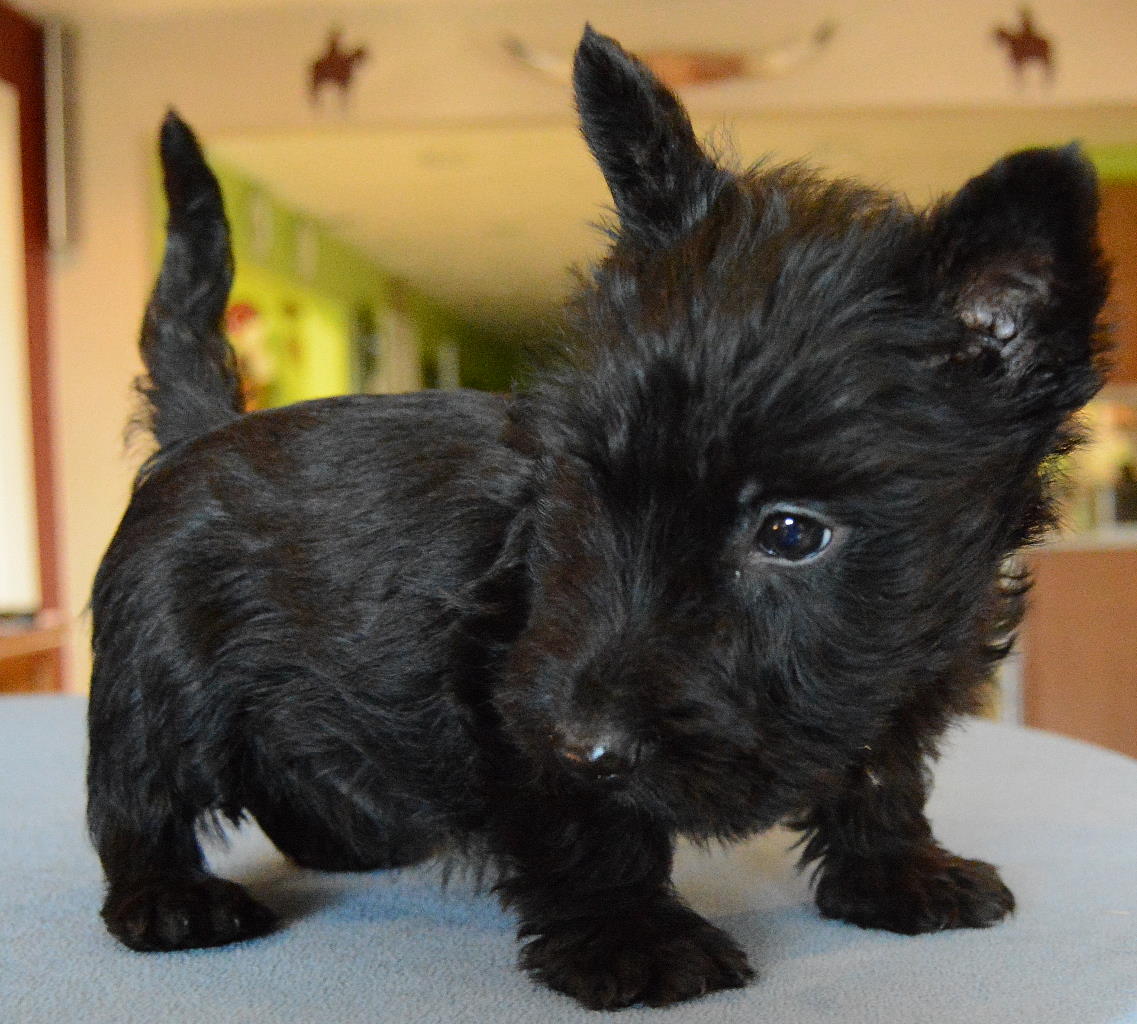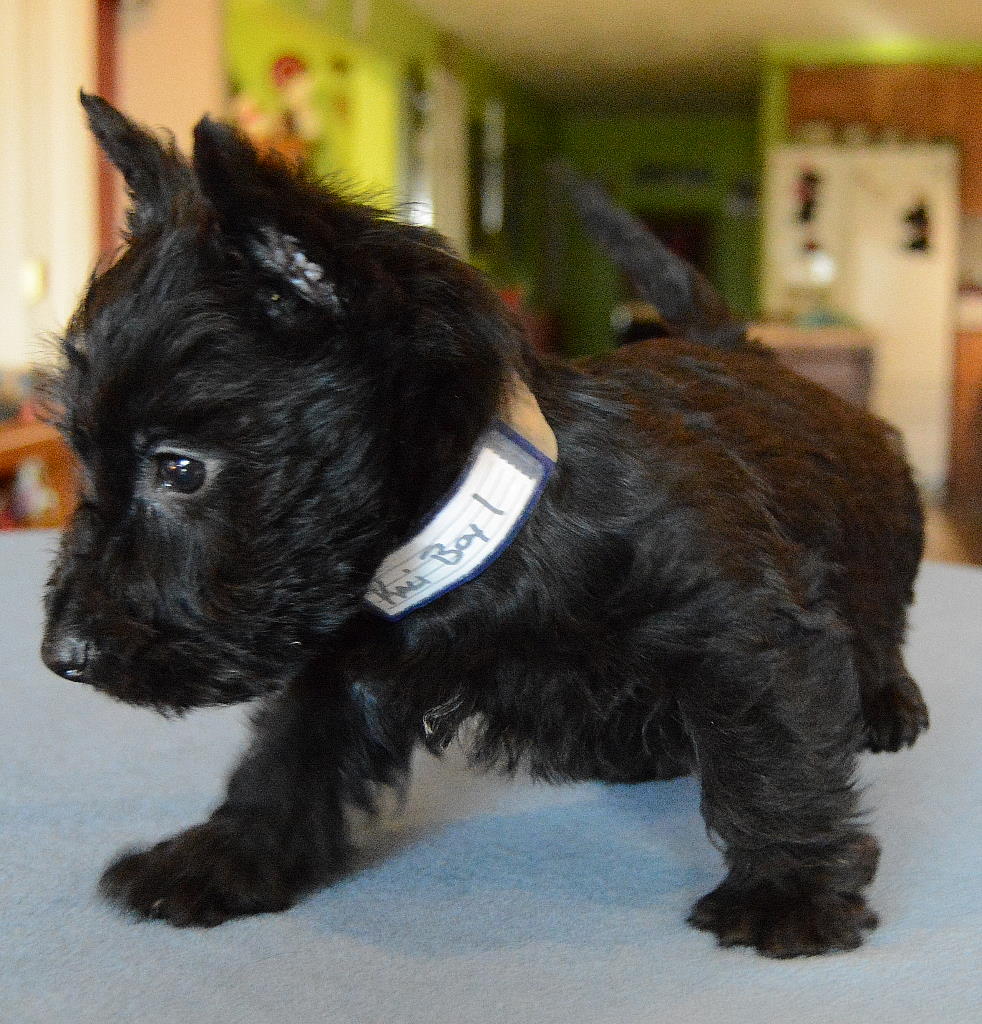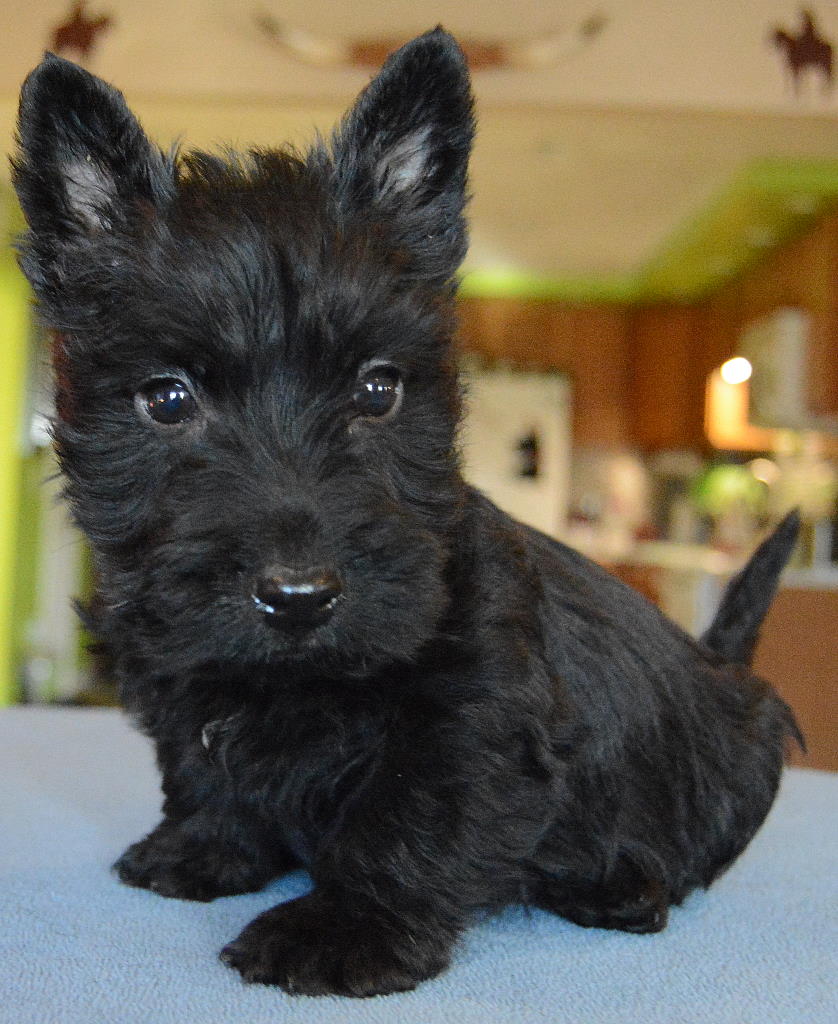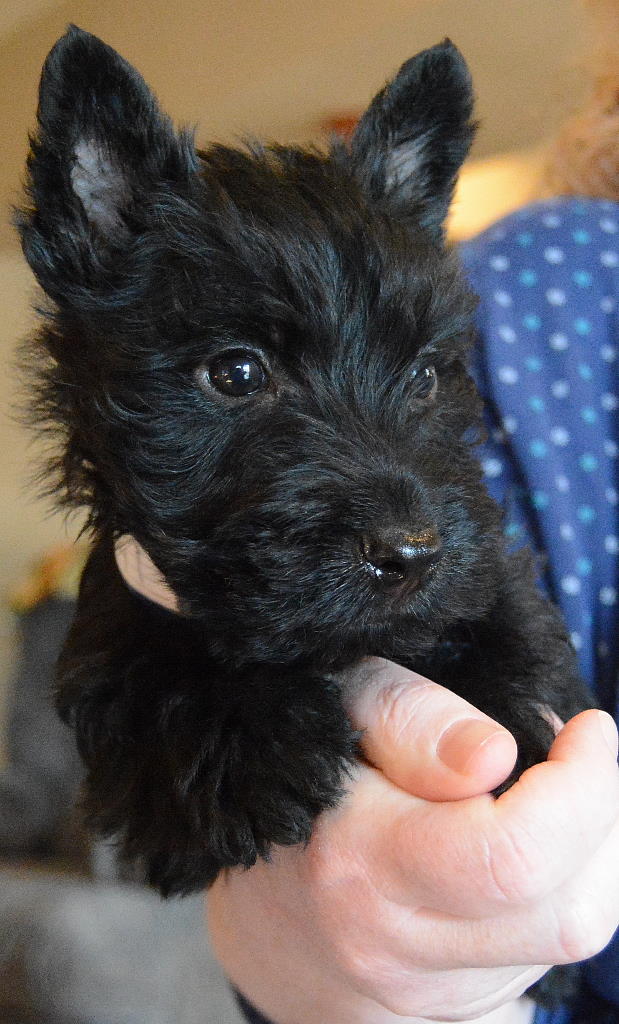 Boy #2
Attentive and smart would be my description of him with just a touch of ornery.
He is also black with some wheaten on his chest but it's only a few hairs, this may fade away as he grows.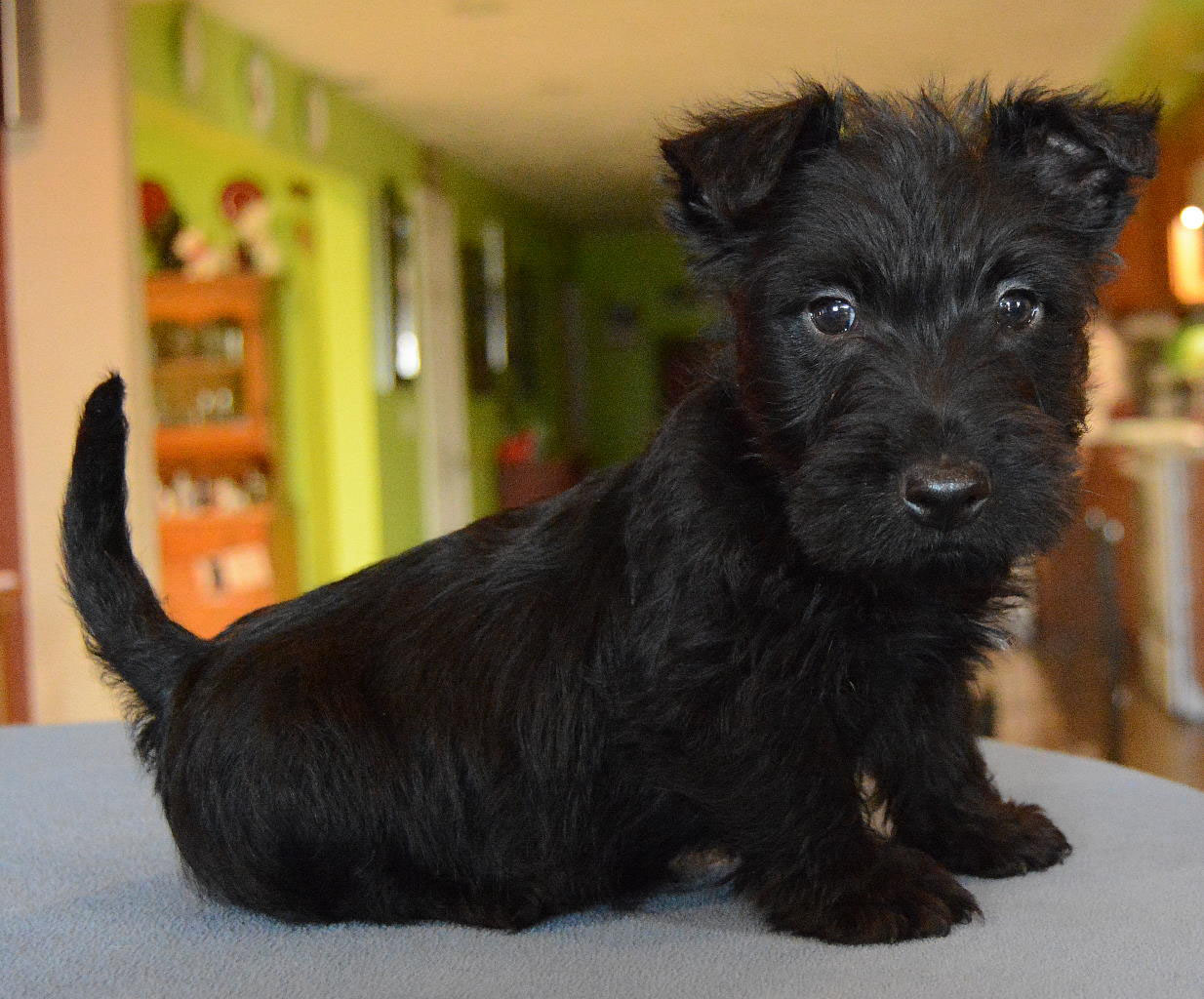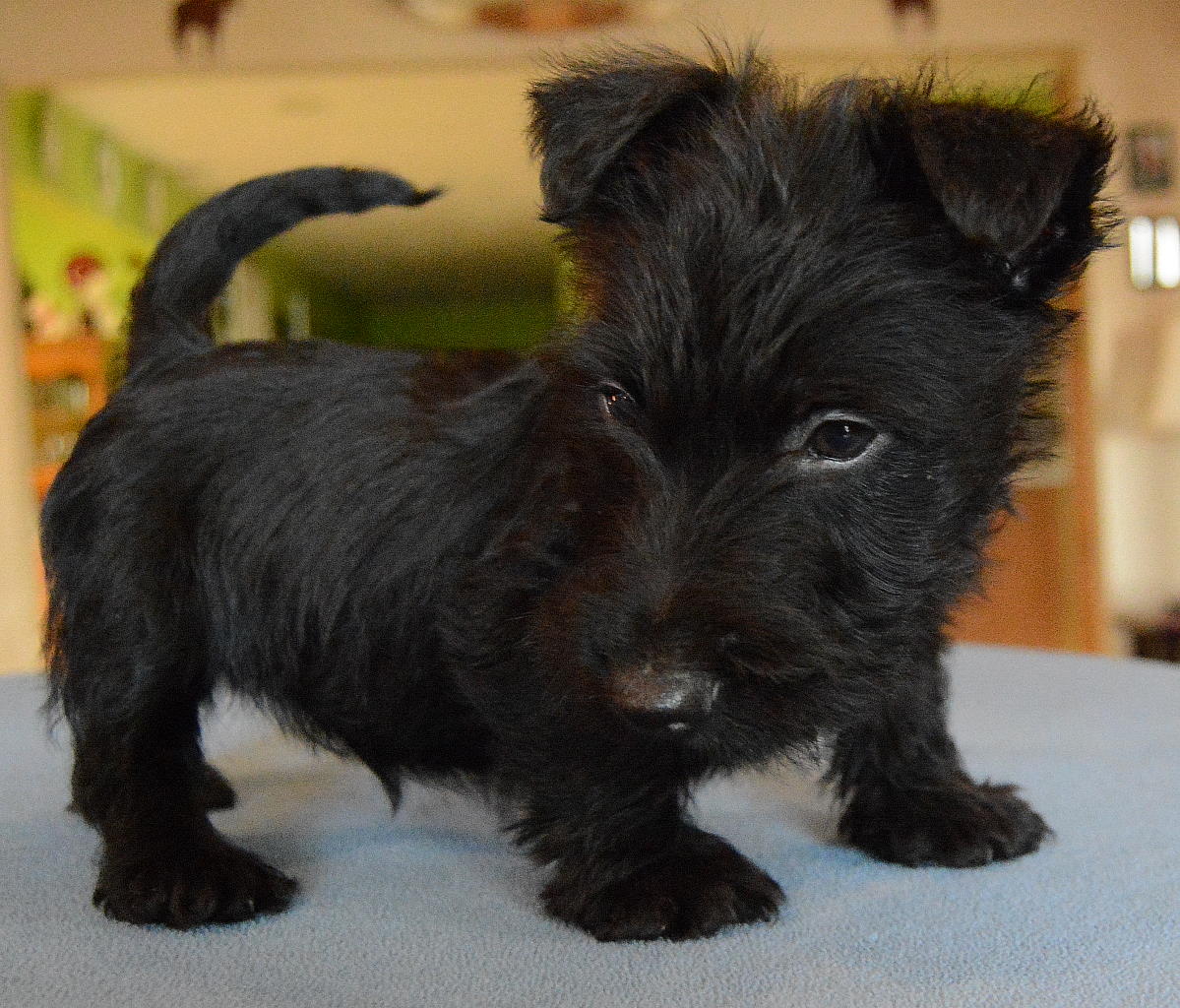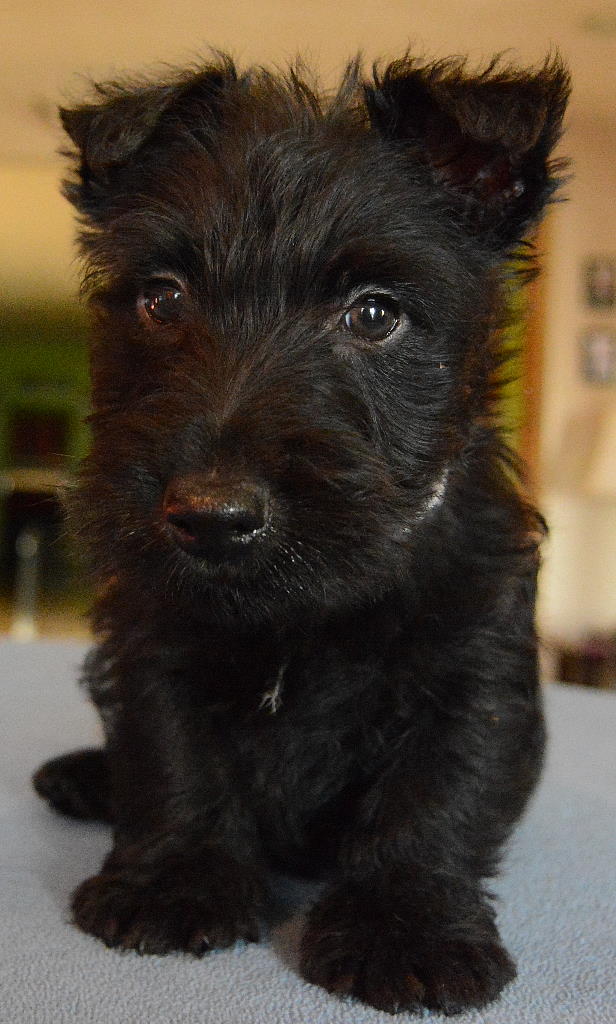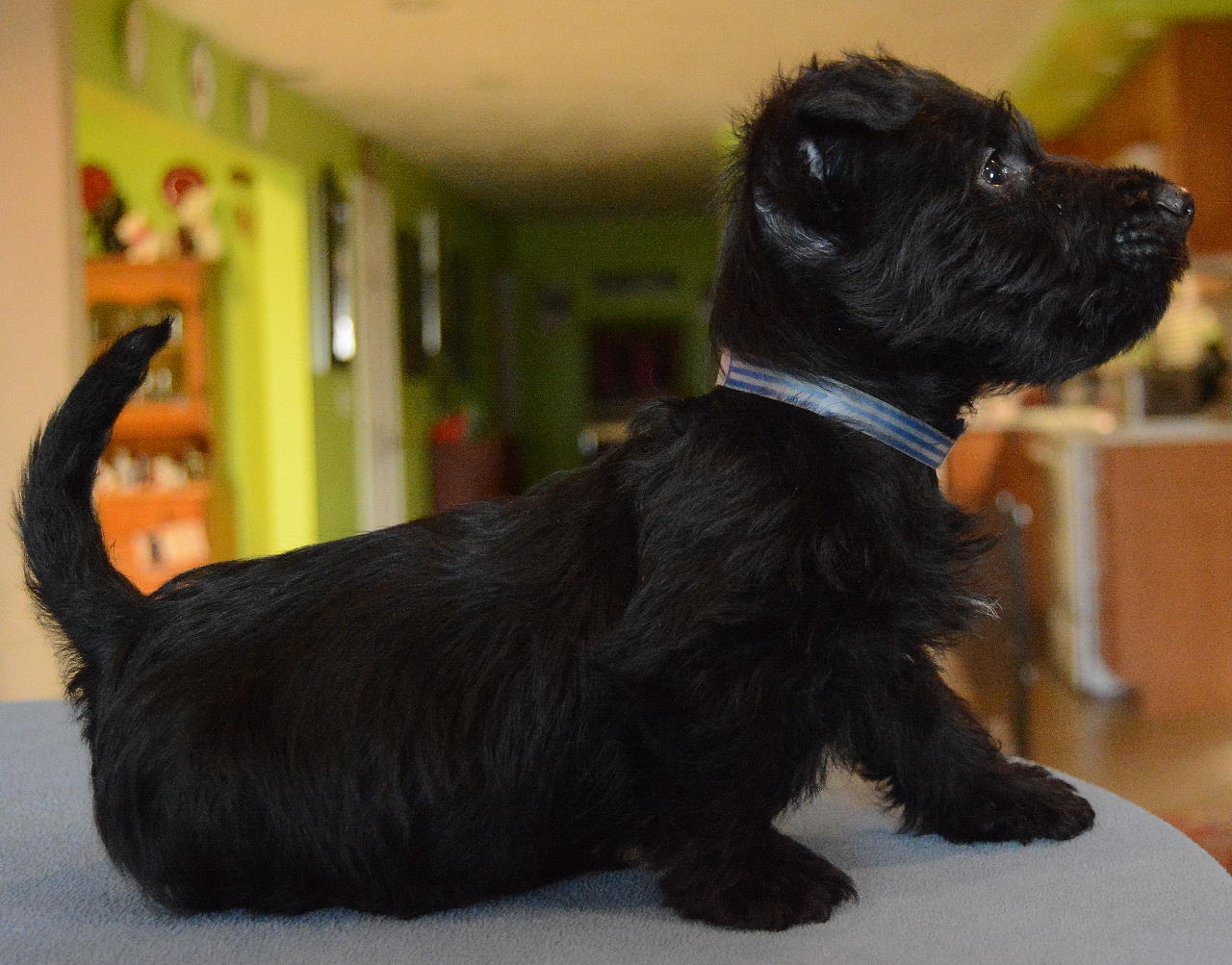 Boy #3
Cute as a button and he knows it!
He prances and he plays but only when he feels like it.
He is black with the wheaten tuft and he also has a few brindle hairs on his underneath and on his legs..very faint.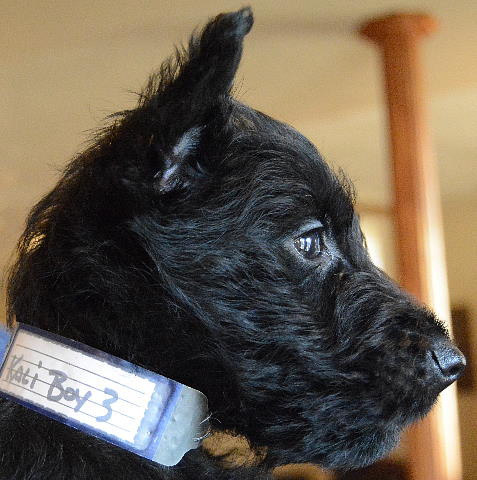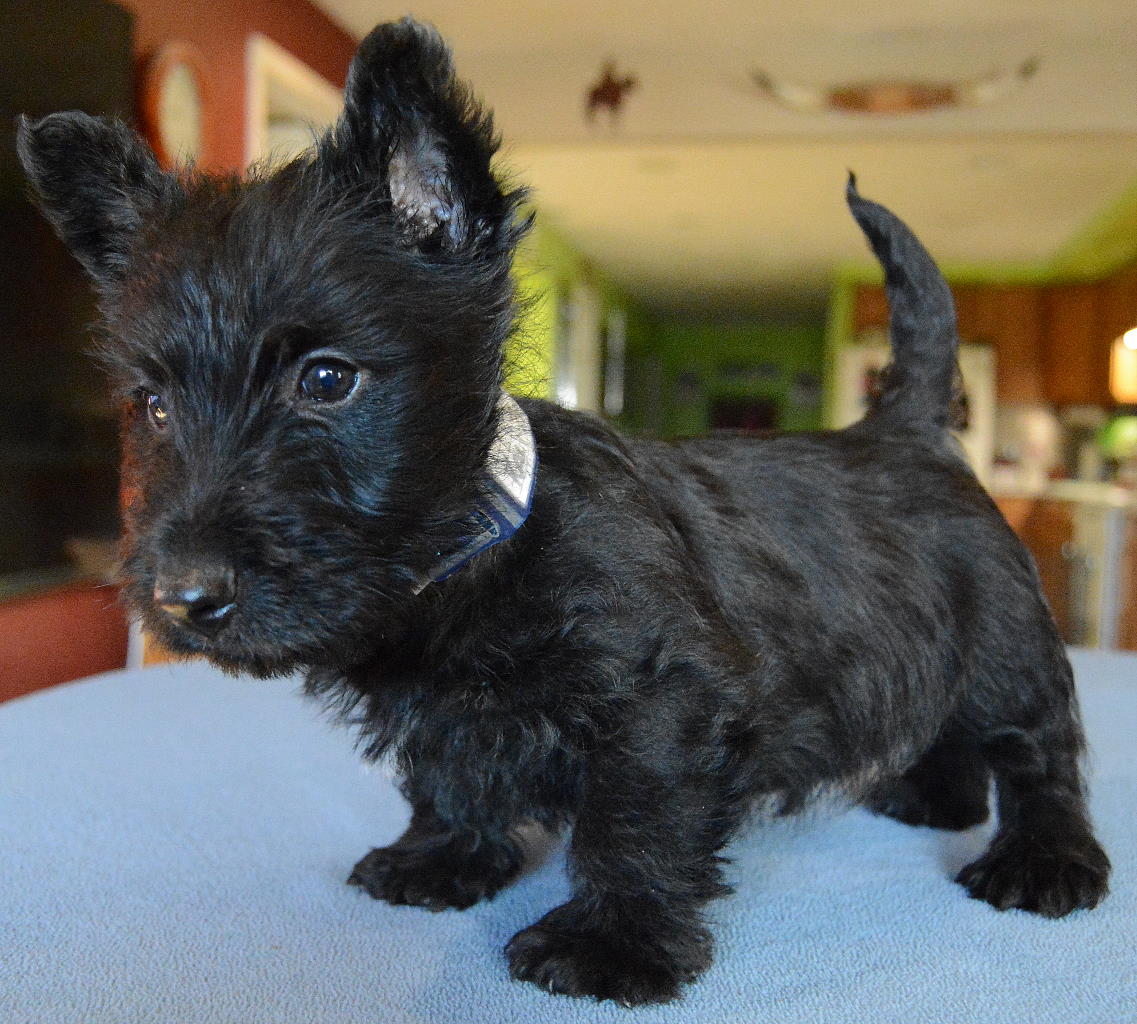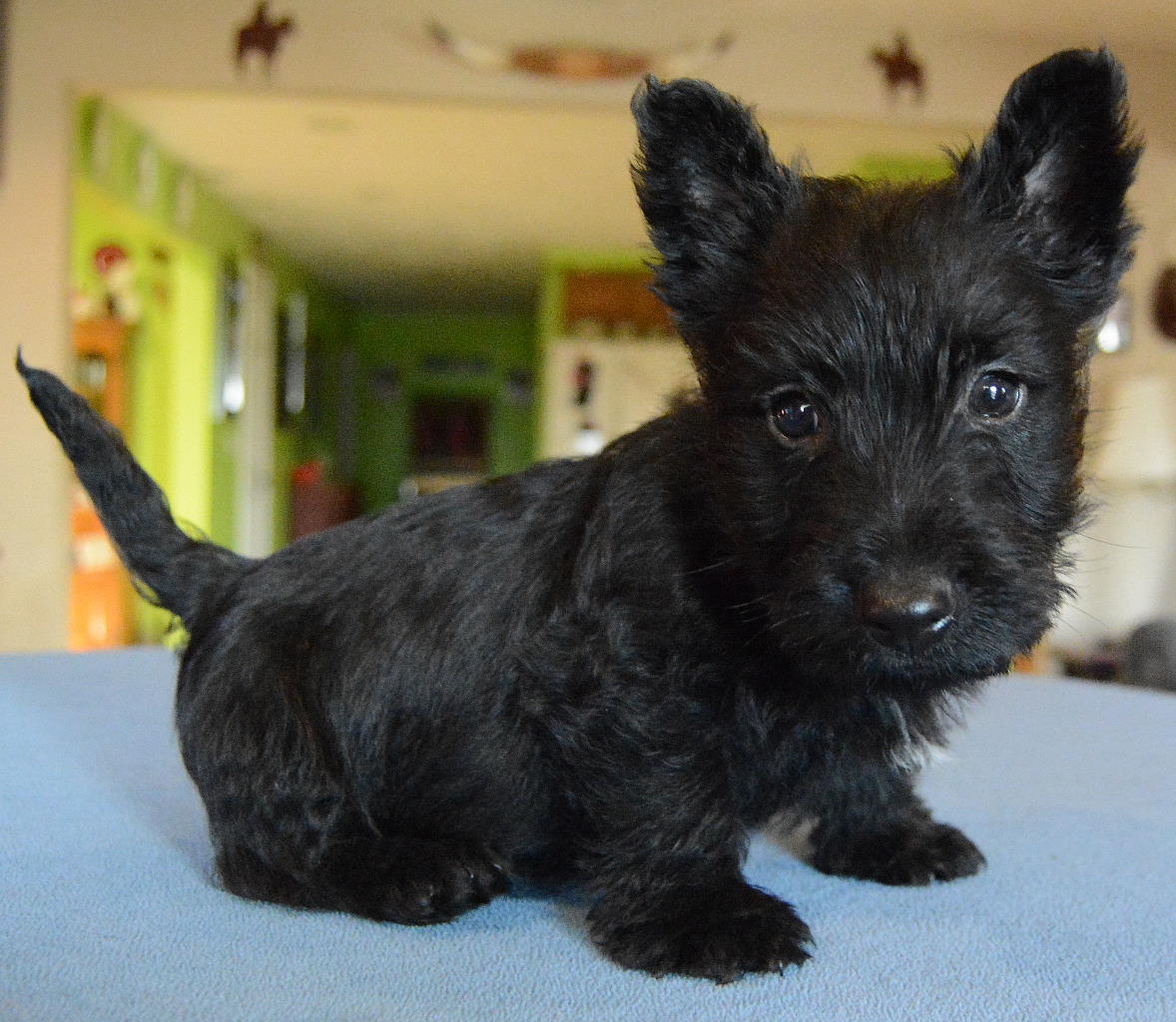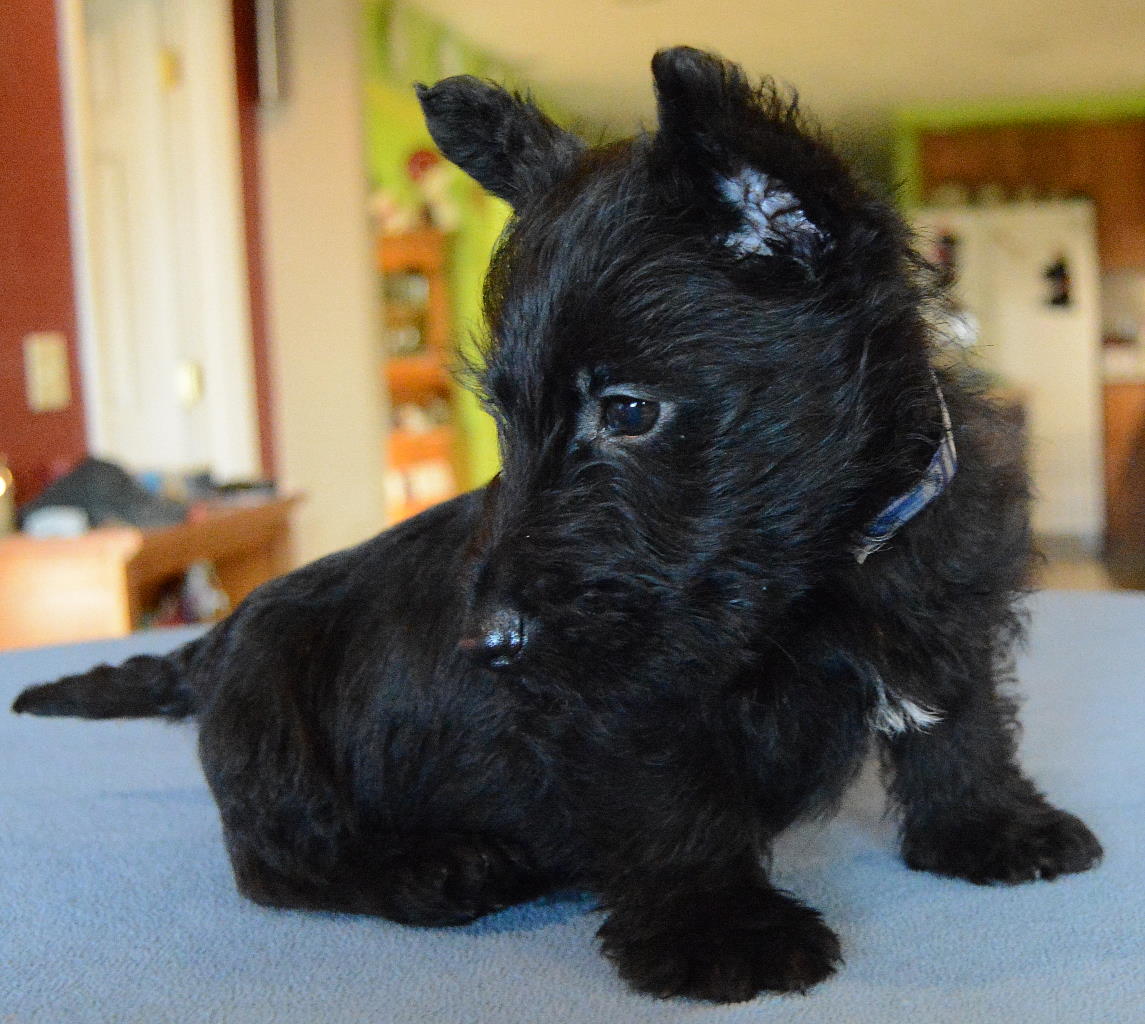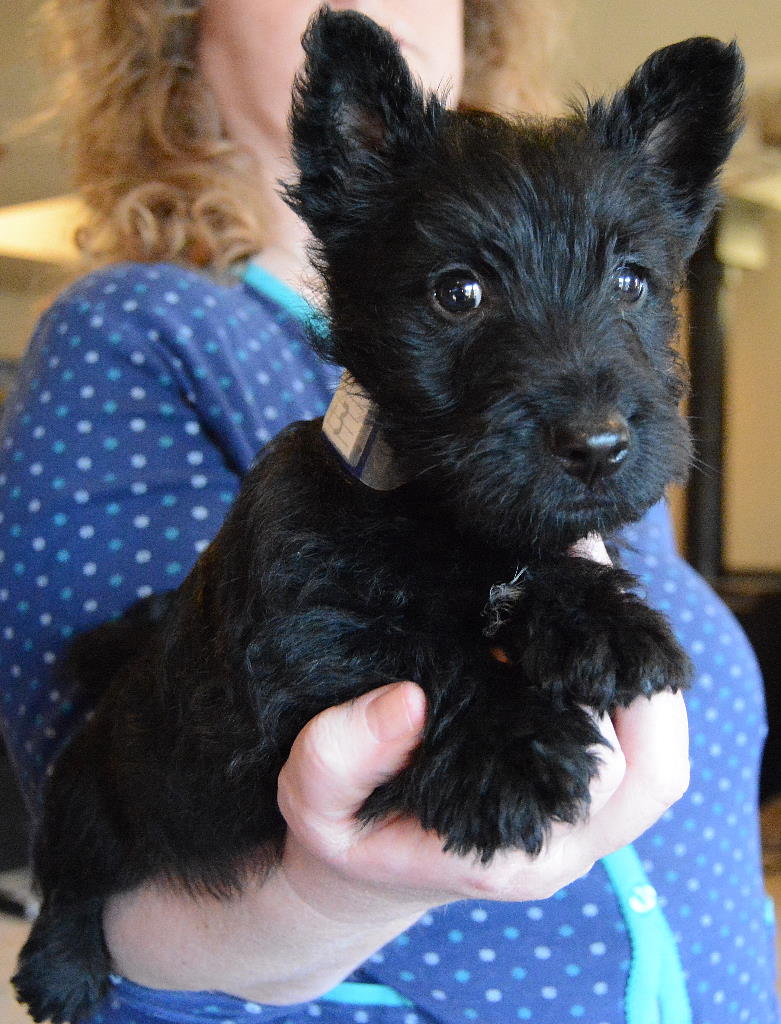 Boy #4
He is a pistol. A water pistol...full of piss and vinegar!
Playful to the extreme, there is no containing his joy.
He would probably do great in a home with some kids around 8 to 14 years old.
Ruff and Tuff!
He is black-brindle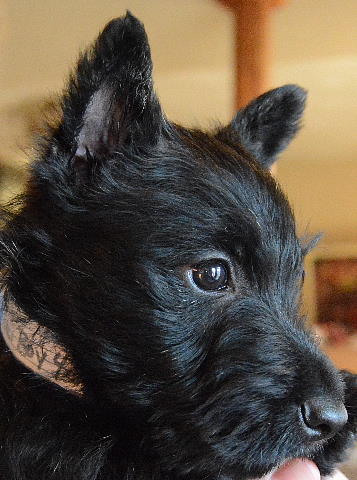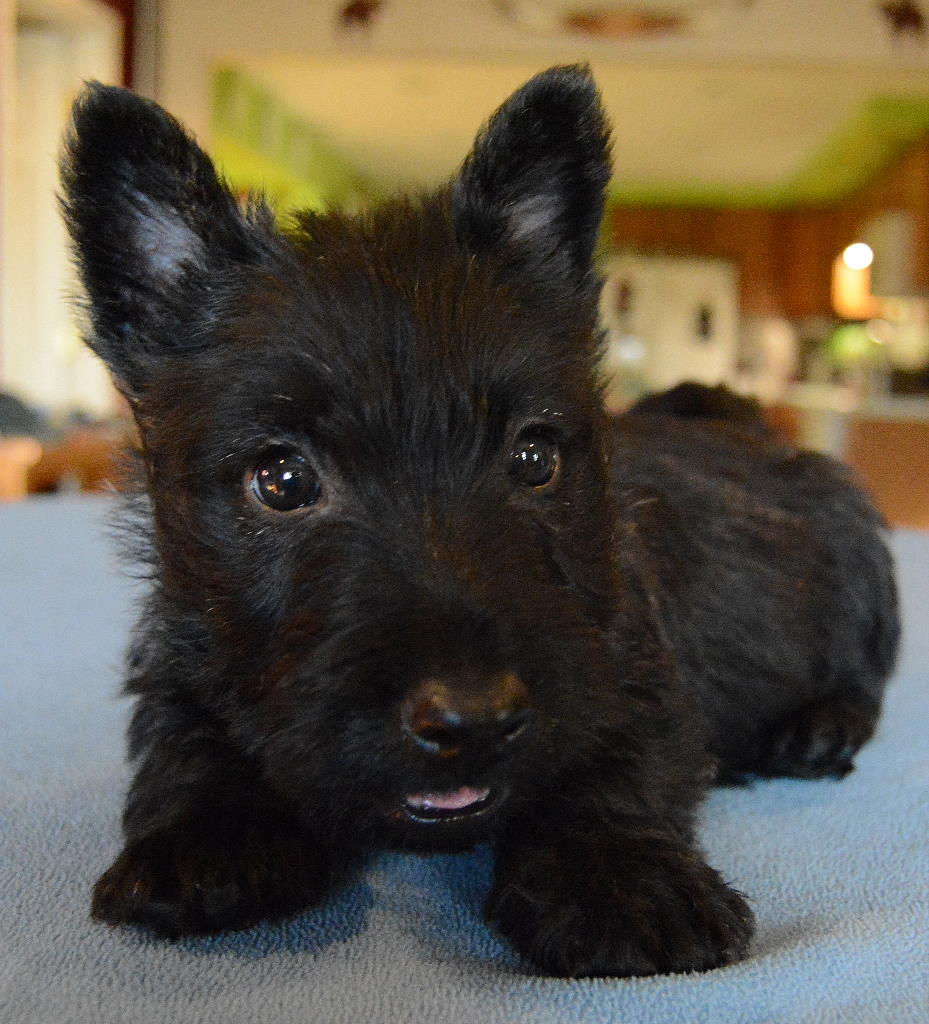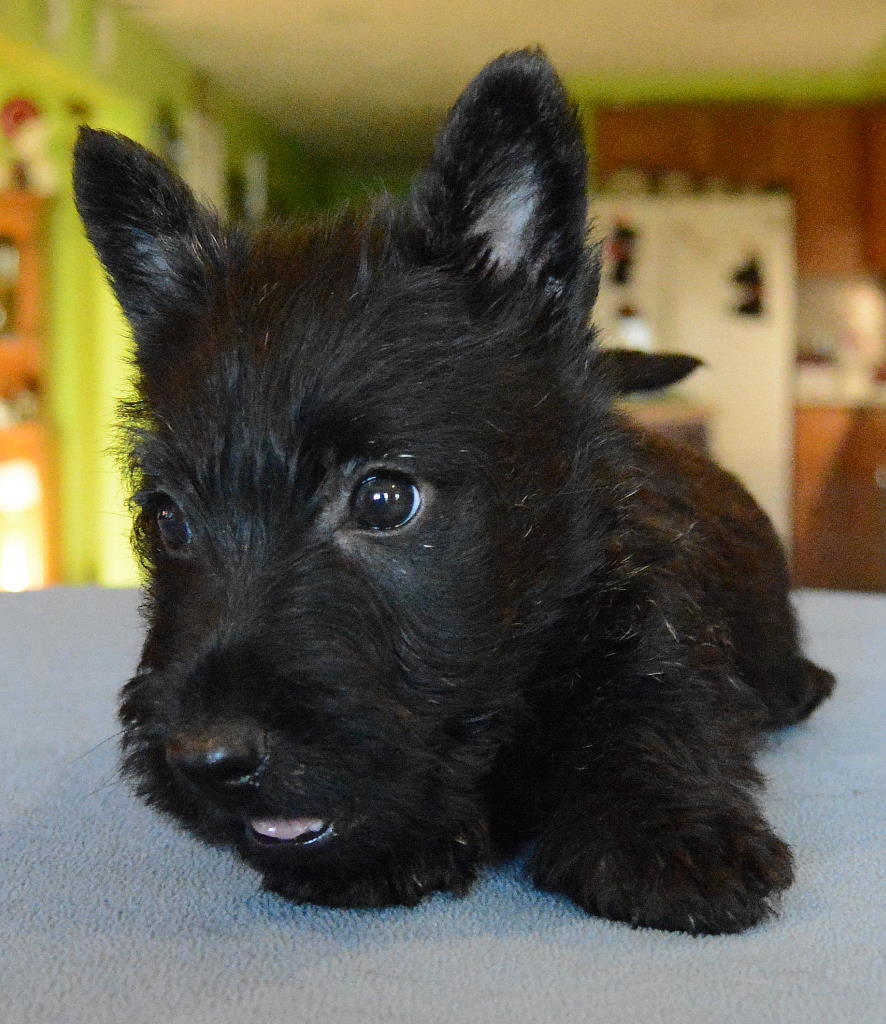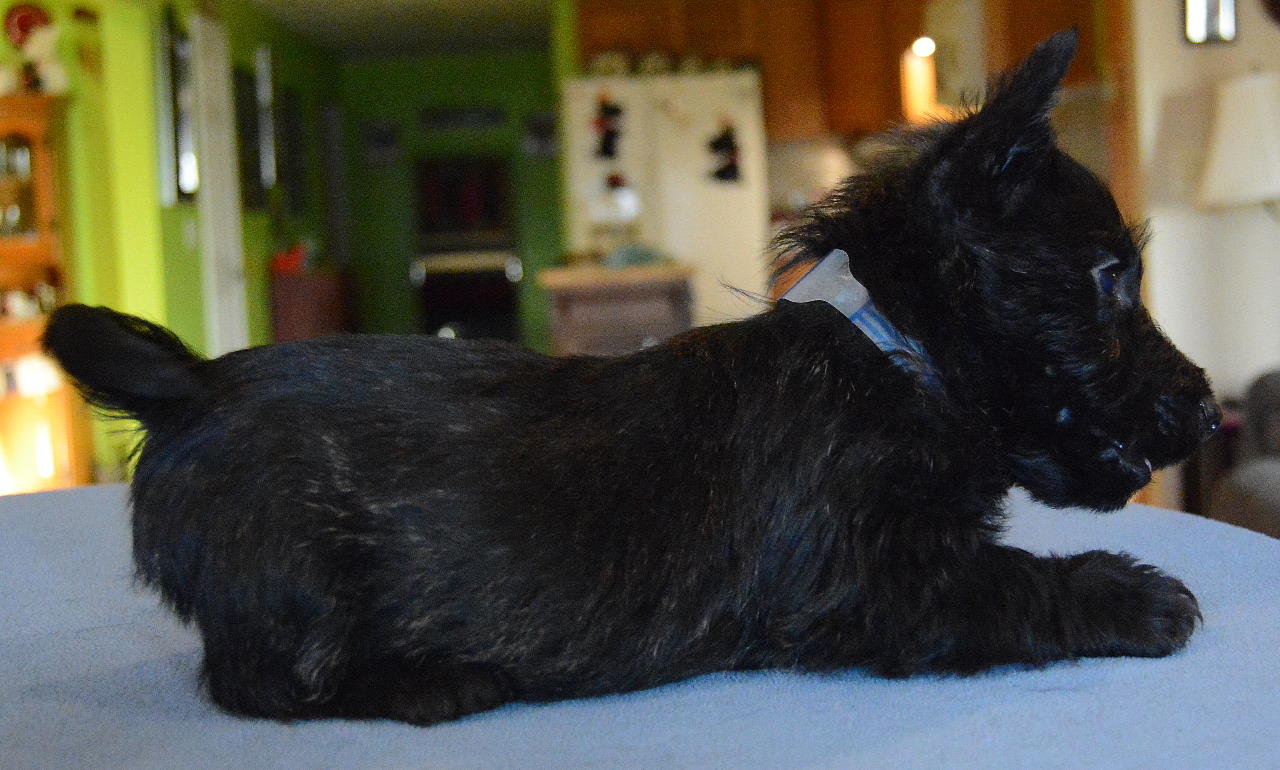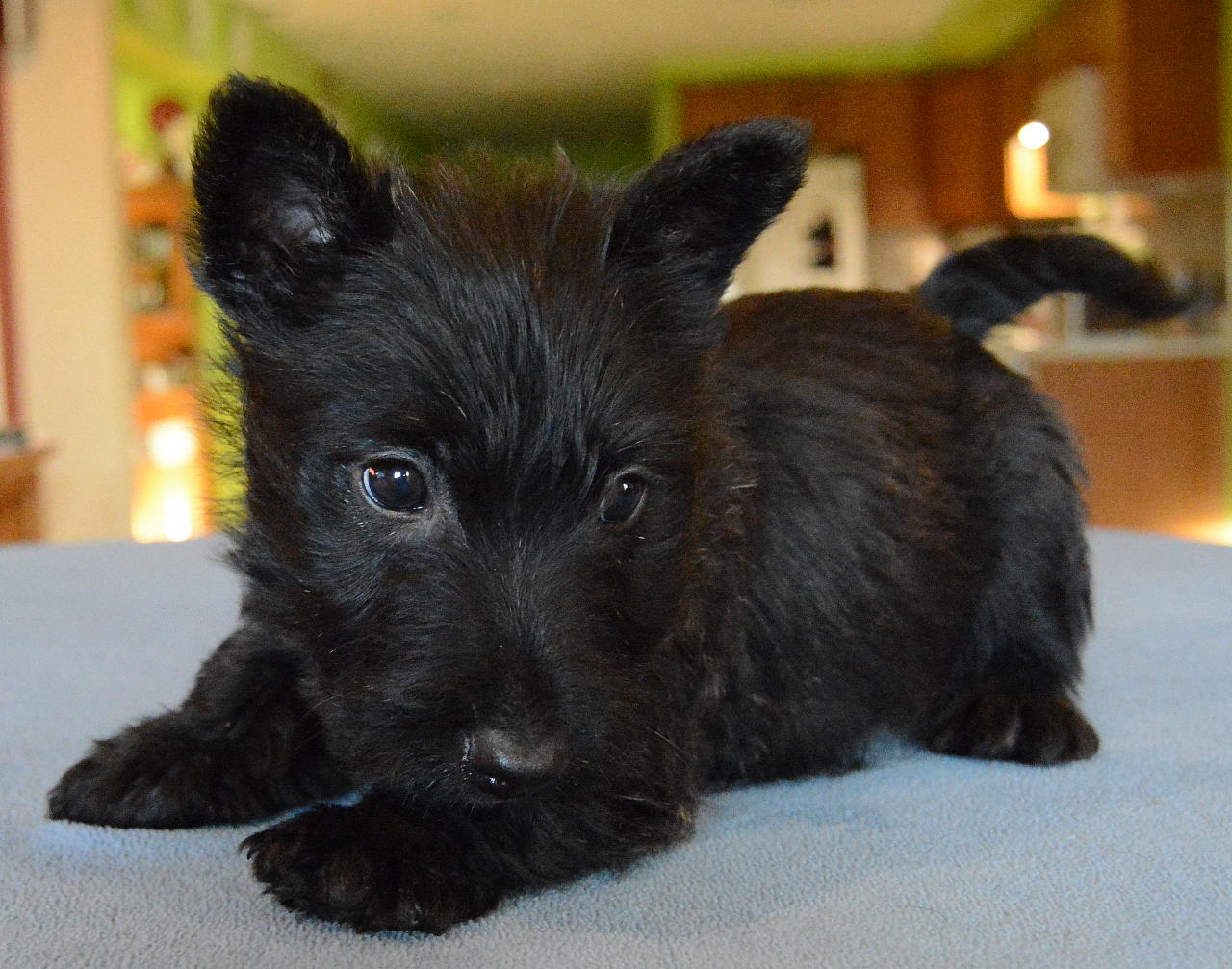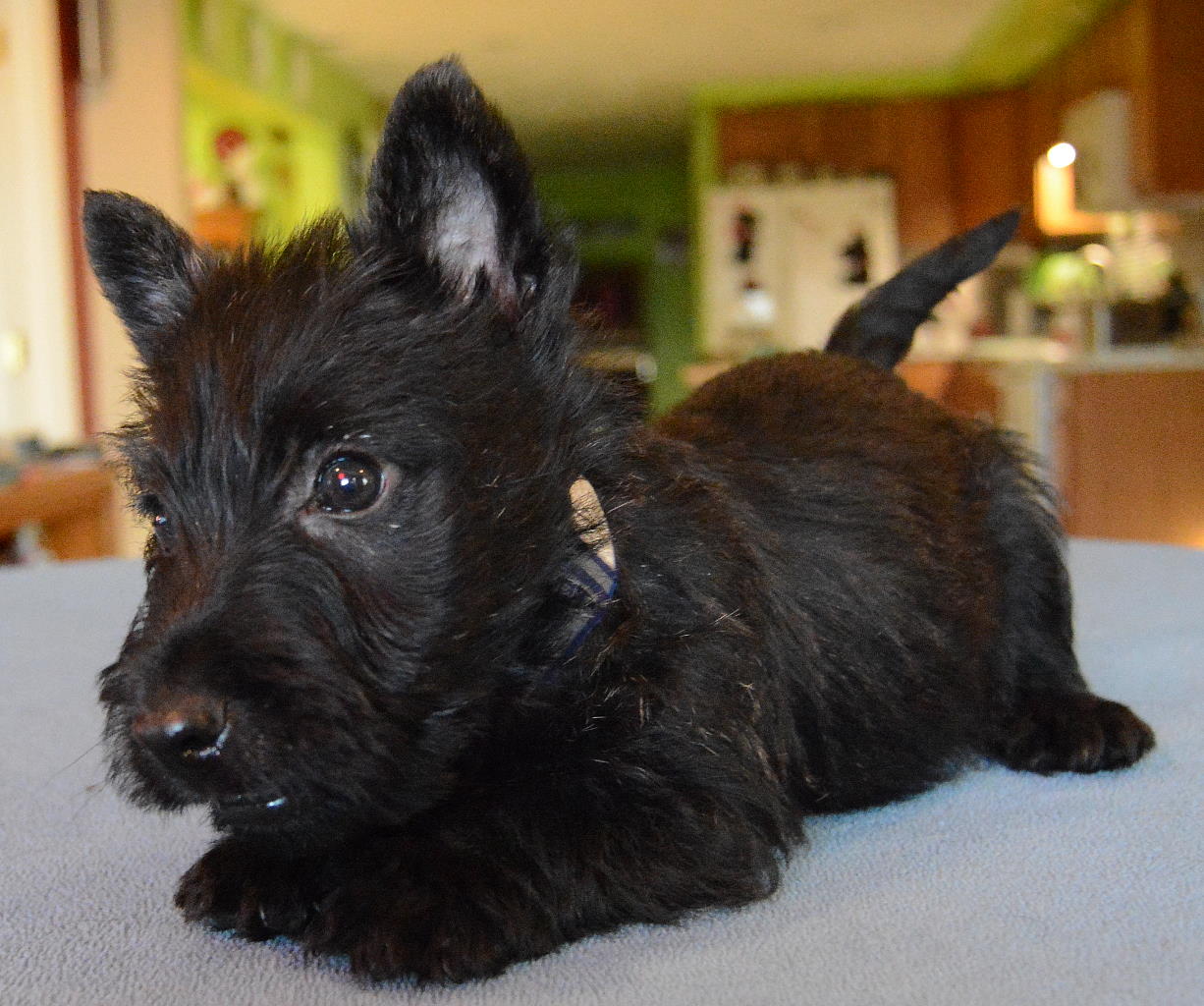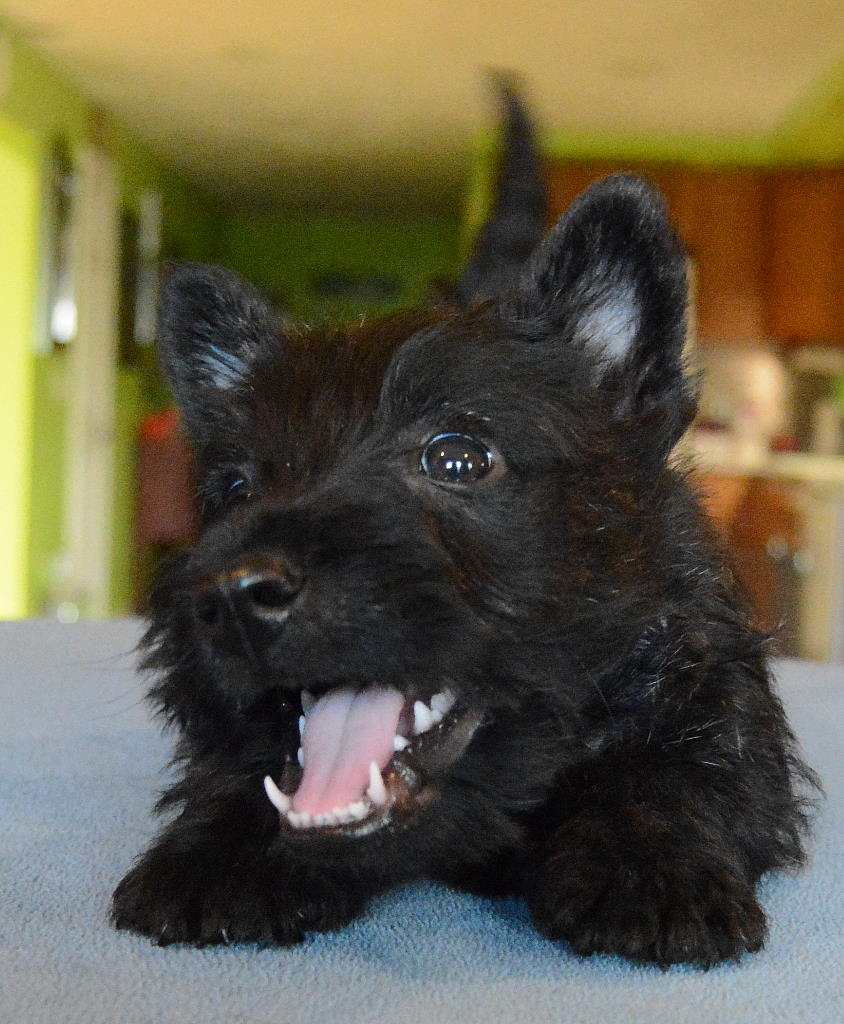 Boy #5
Last but not least here is the wise soul of the group.
He is content to play or to observe, makes me wonder what he's thinking.
He has the most brindle of all the pups in his litter but he is still what I call black-brindle.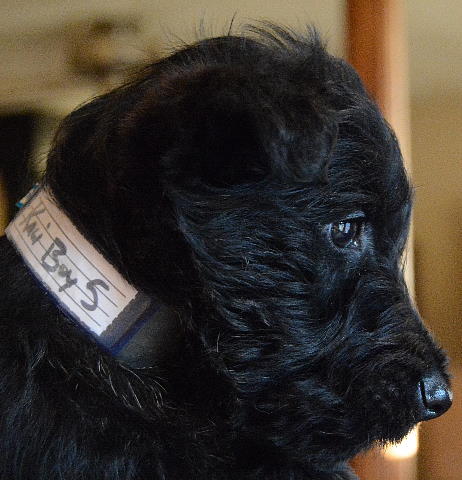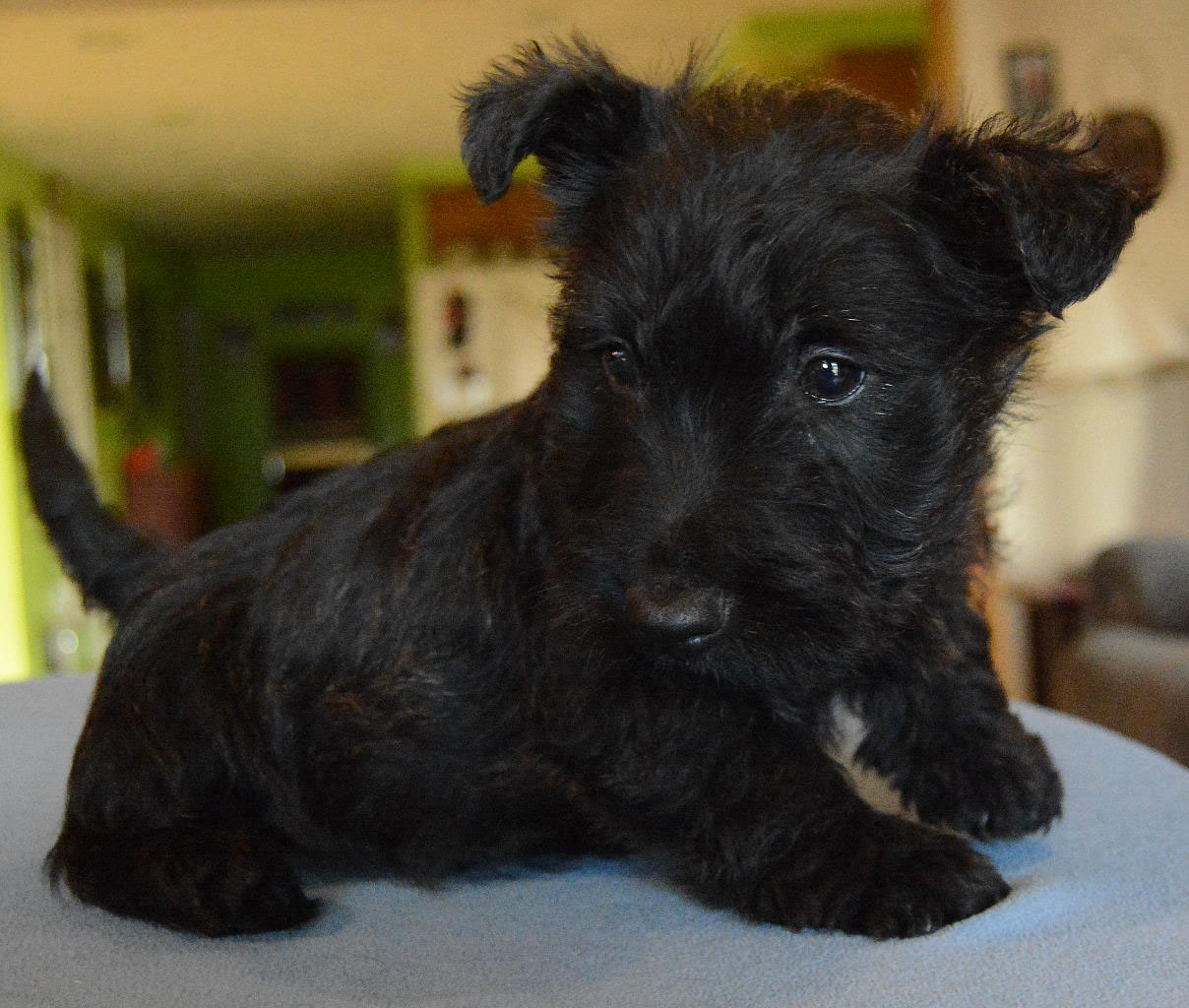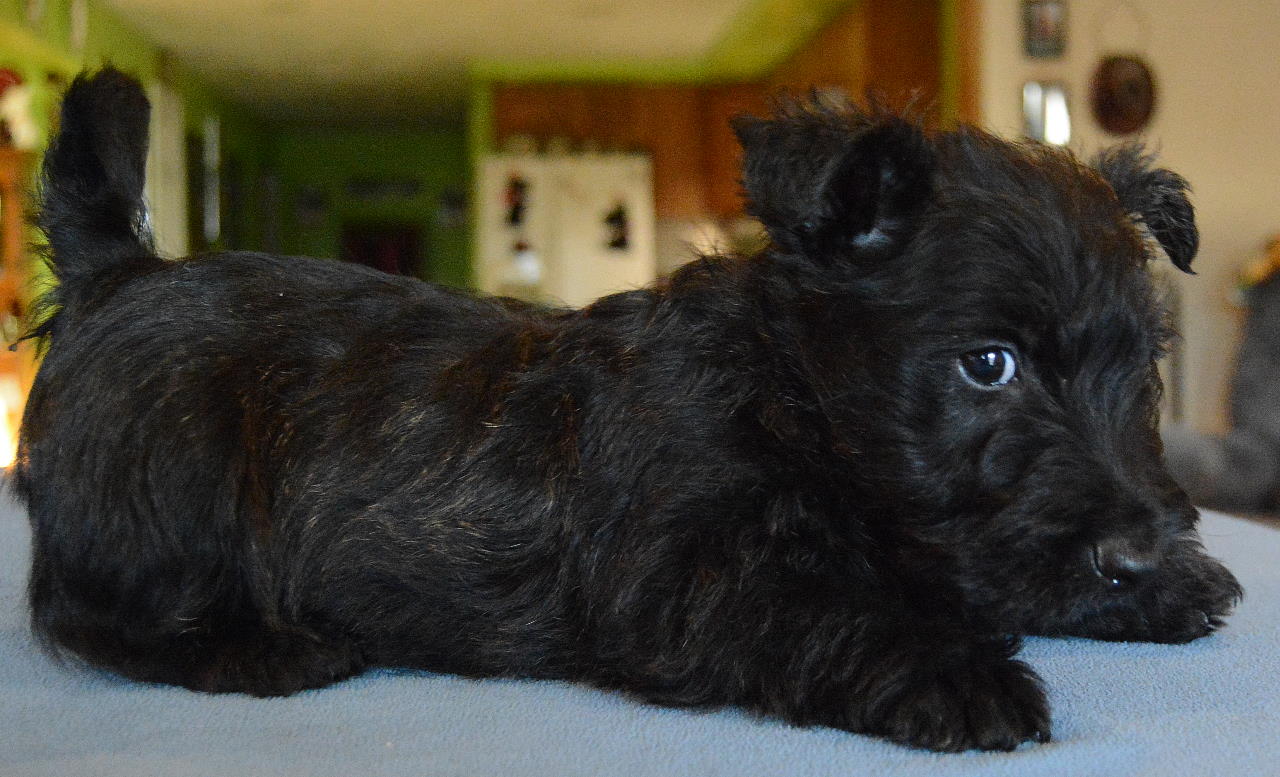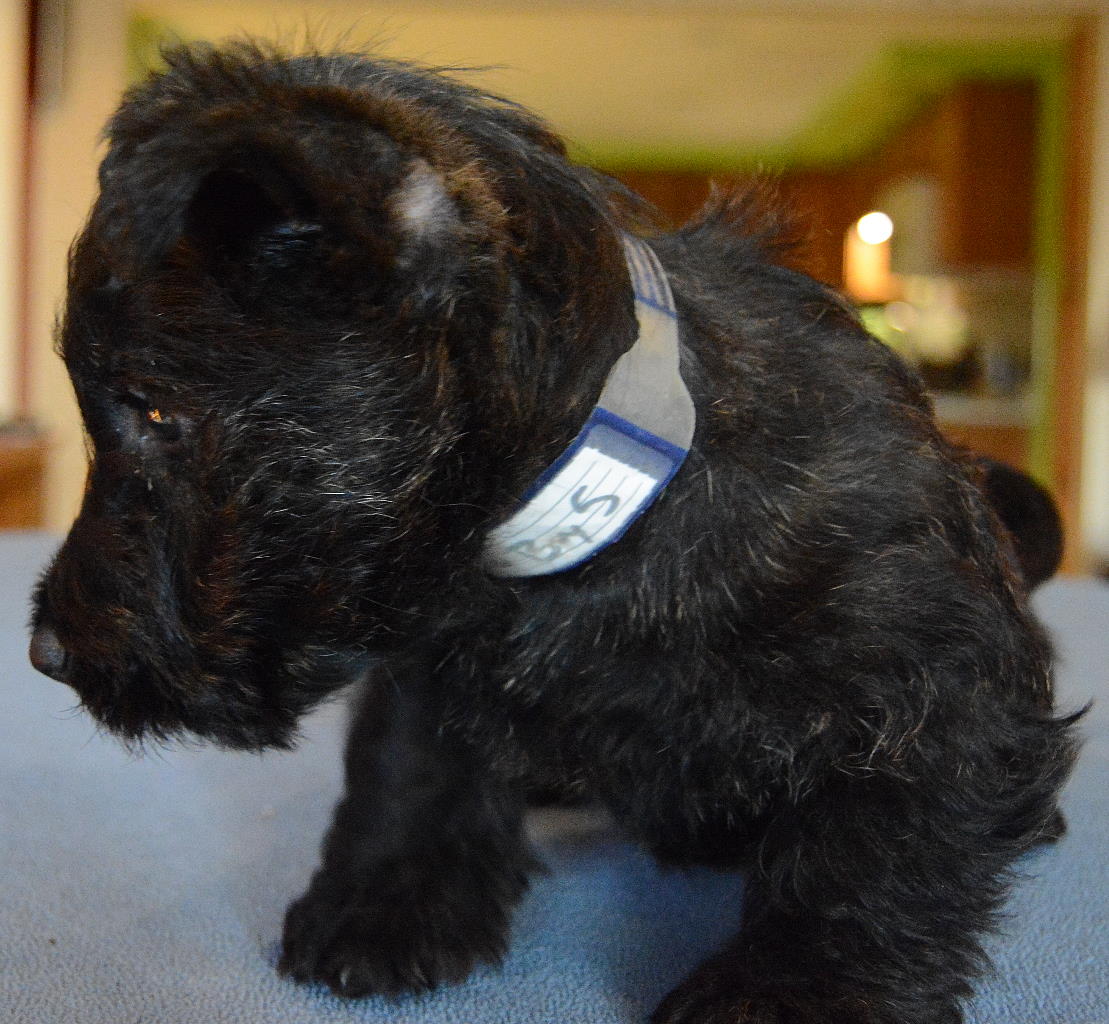 Please check us out on Facebook for some BONUS pictures of these puppies!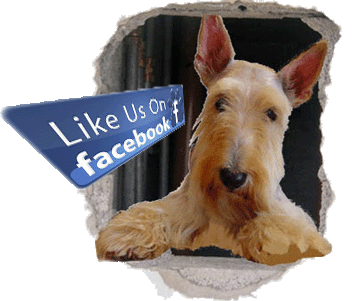 The End.
01-20-2019
On December 8th 2018, Kali and Jr. Mac had a beautiful litter of 8.
3 black girls, 3 black boys and 2 black-brindle boys.
Everyone is predominantly black but several of the pups have a very small wheaten tuft on their chest.
I am placing these pups to folks on my waiting list.
If you would like to be added to my waiting list (no obligation) Please Click HERE
Prices, terms, email address and phone number are located here.
These pups will be ready to go home on Saturday, February 16th 2019
These pups will have 1st vet check and shots later this week.
They are 5 weeks old here.
Enjoy these 1st pictures, more pictures will come soon.
All 8
From left to right: Girl 1, Girl 2, Girl 3 --- Boy 1, Boy 2, Boy 3, Boy 4, Boy 5.
Pups are arranged from left to right, smallest to biggest. The 2 black-brindle boys are on the right side end.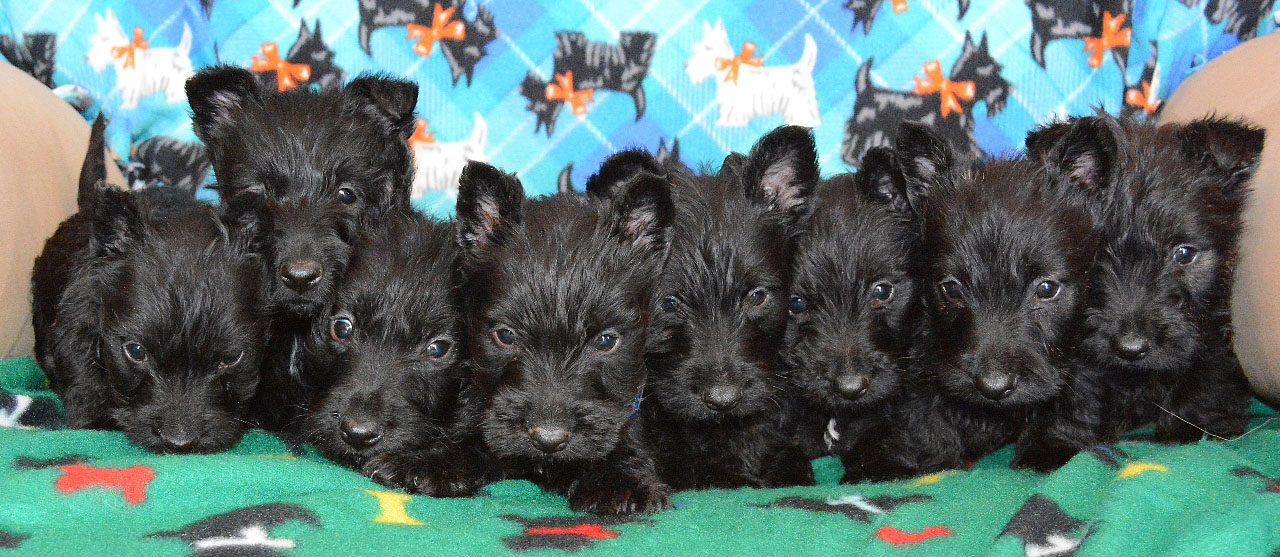 The Girls
All 3 have a tuft of wheaten on their chest. You can see it here.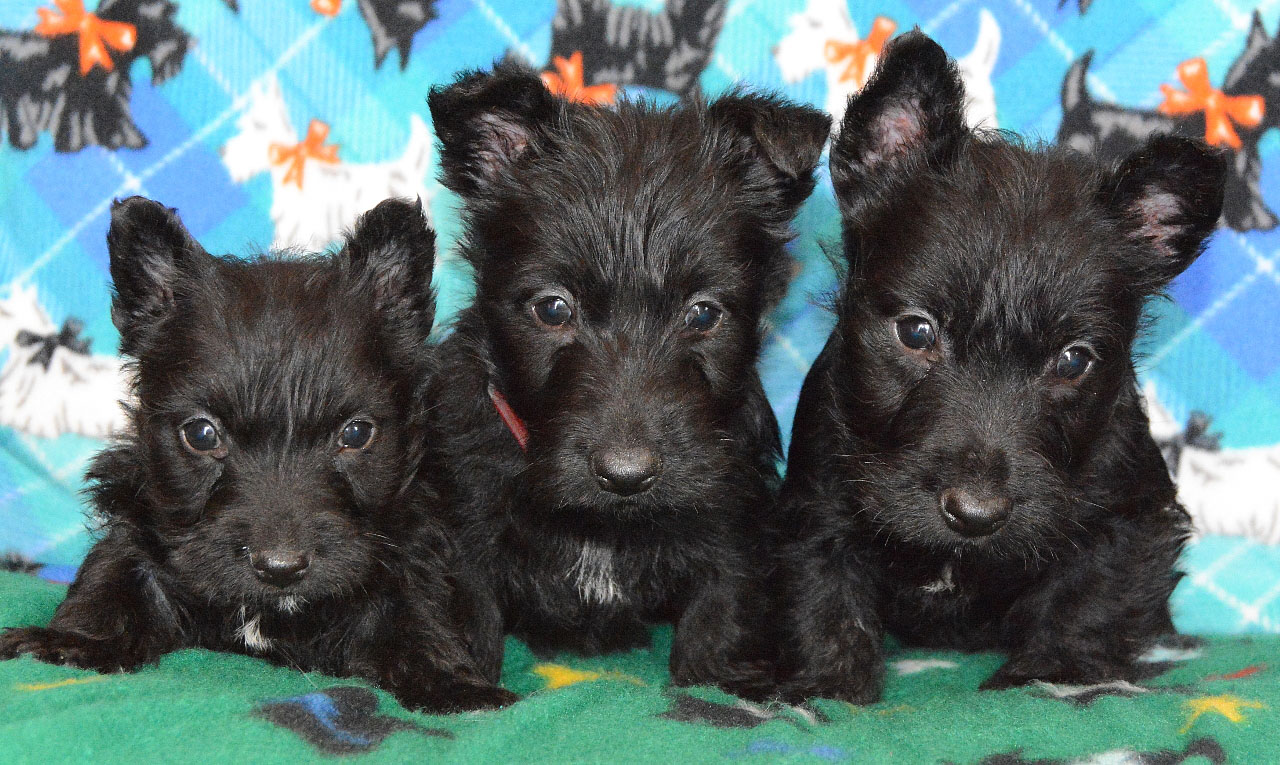 The Boys
The 3 black boys on the left all have the wheaten tuft, only the 2 boys on the right (black-brindle) have no tuft.
Please check back in about a week for a big update.