Cadee and Yankee's December 13th, 2020 litter
Newest pictures are at the top of the page, the further down you look, the younger the pups.
-------------------------------------------------------------
02-01-2021
WARNING BIG UPDATE, PLEASE LET ALL PICTURES LOAD.
These pups have had their 1st vet check and inoculations, everyone is doing great and growing fast.
They are now 100% weaned.
Here are the new pictures.
Everyone is now sporting a new ID collar, this will remain with them until they go home.
Boys are in blue, the girl is in yellow.
Boy #1
This guy likes to look before he leaps, once he feels secure he is a rascal.
He has a small amount of brindle around his feet.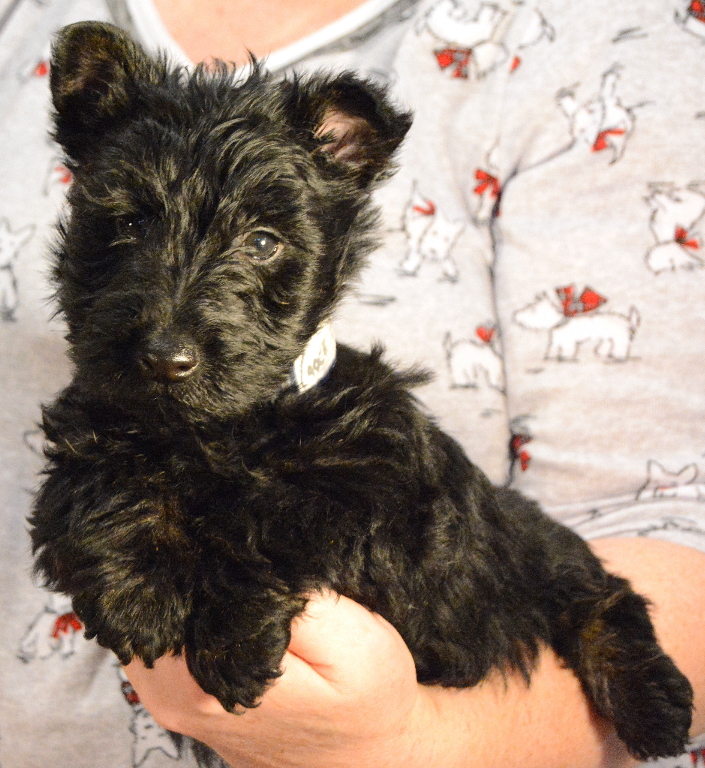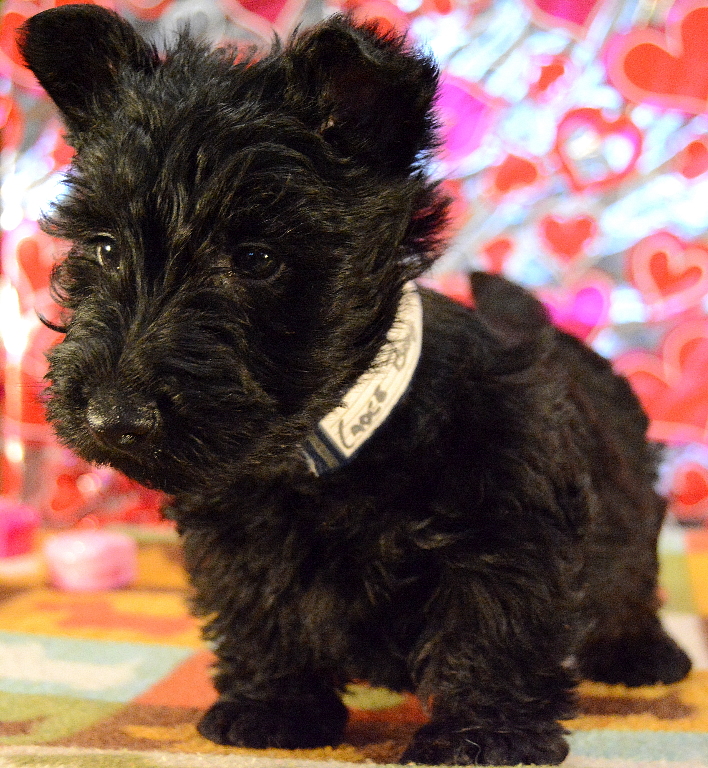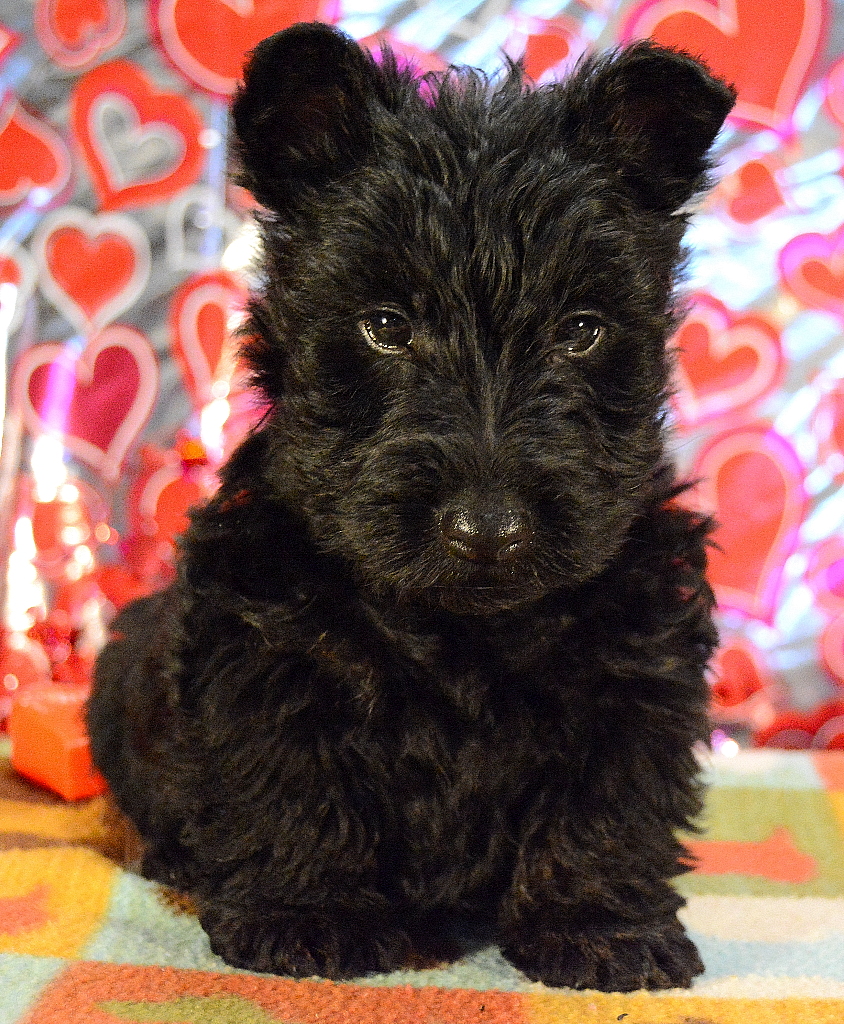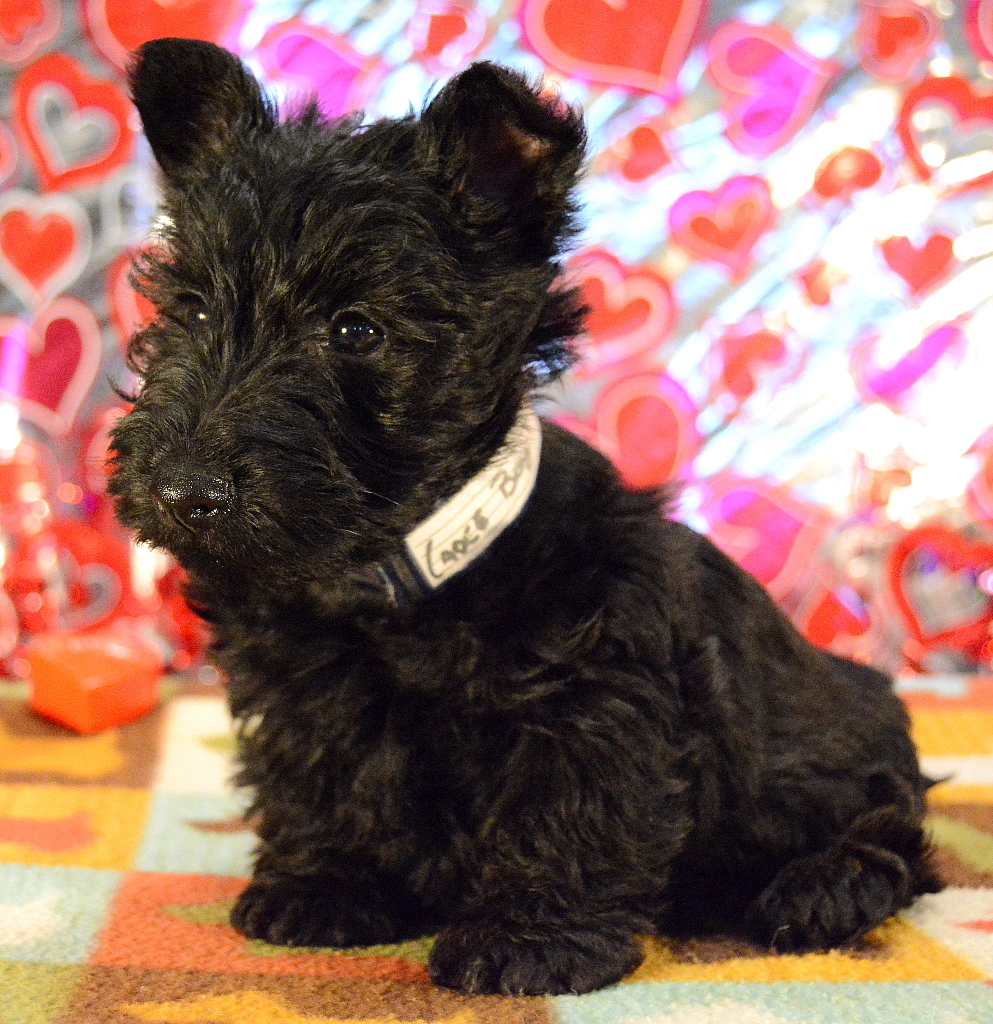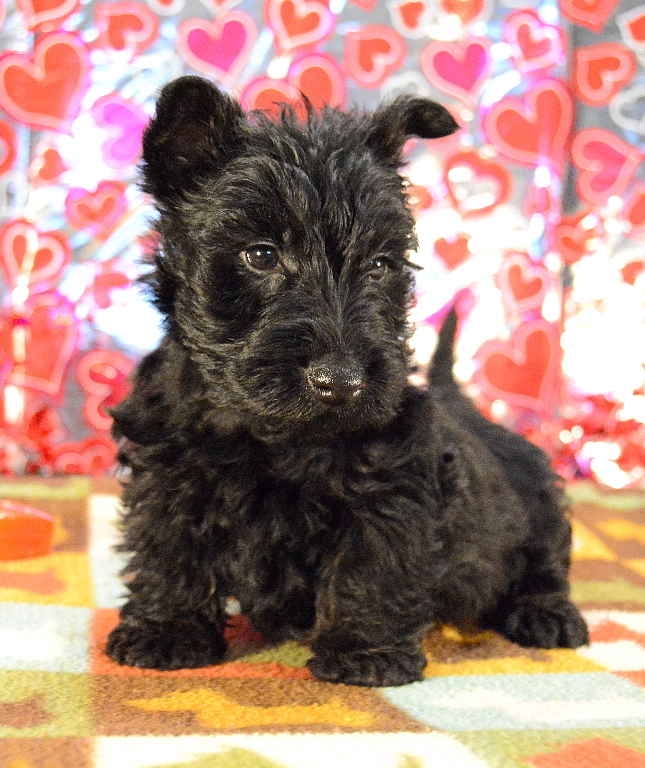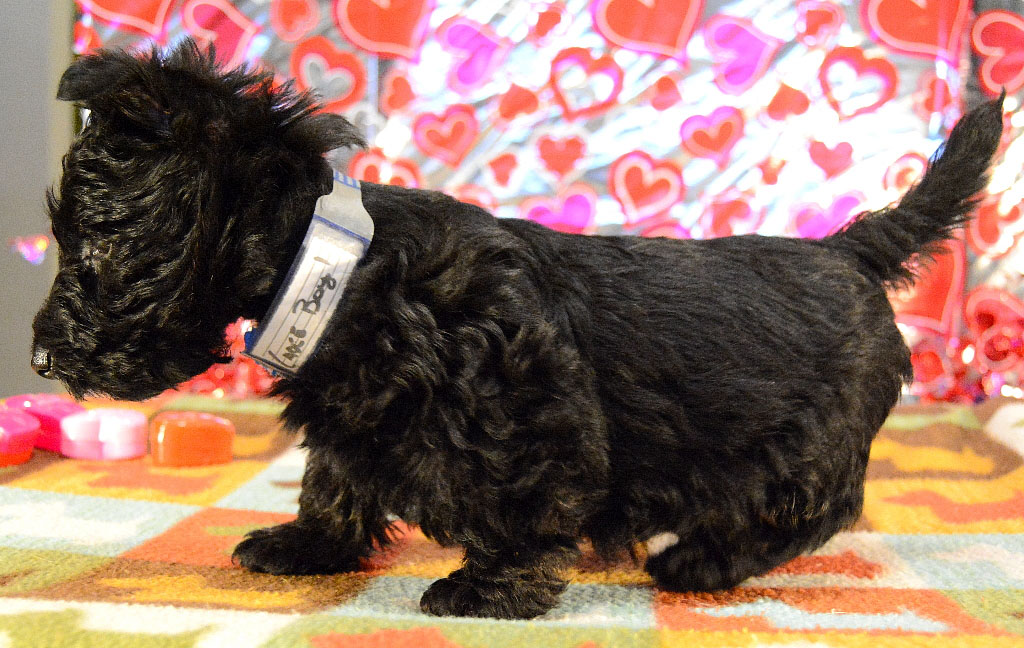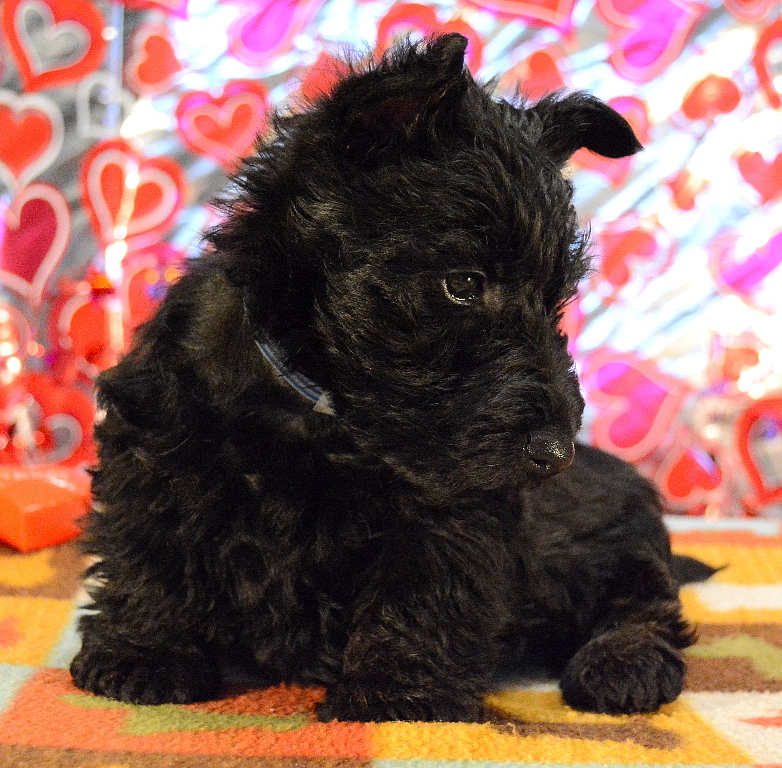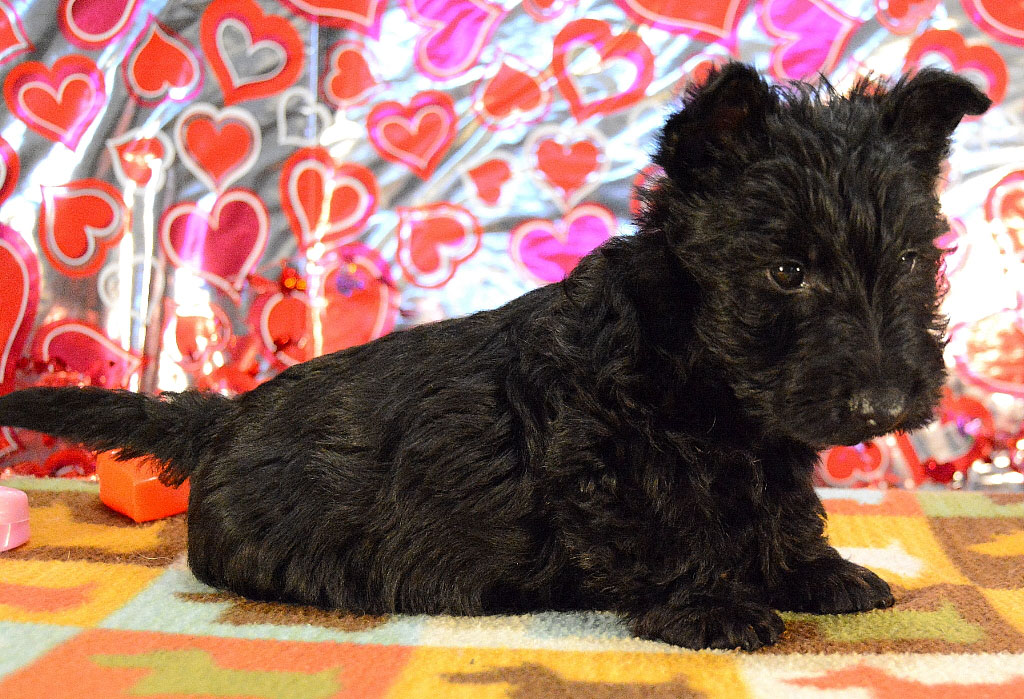 Boy #2
Inquisitive and confident, he appears to be looking for trouble.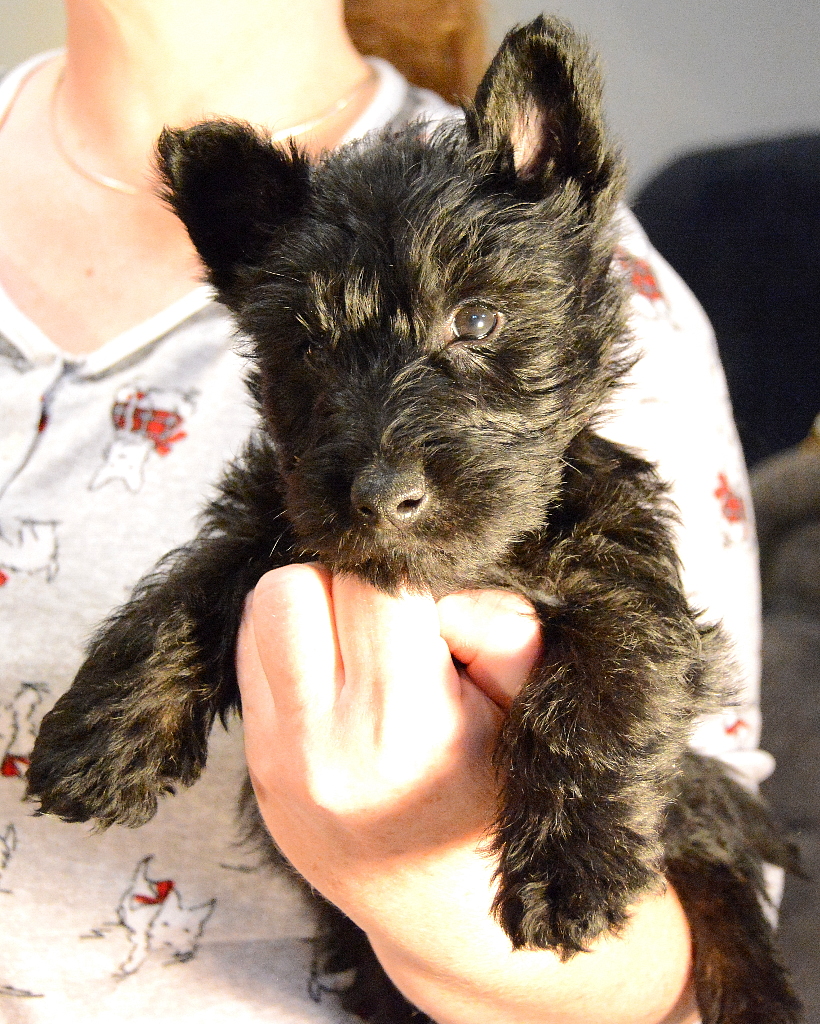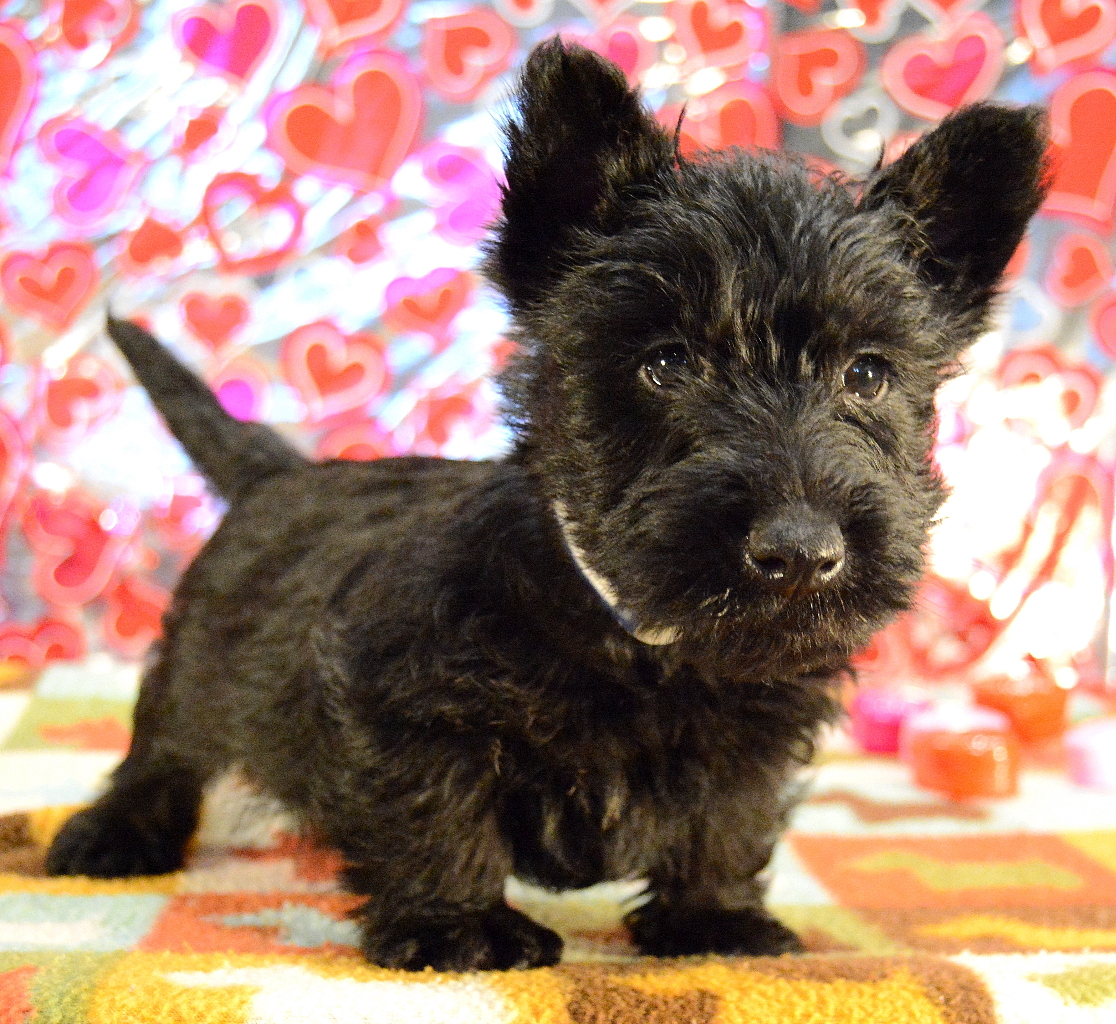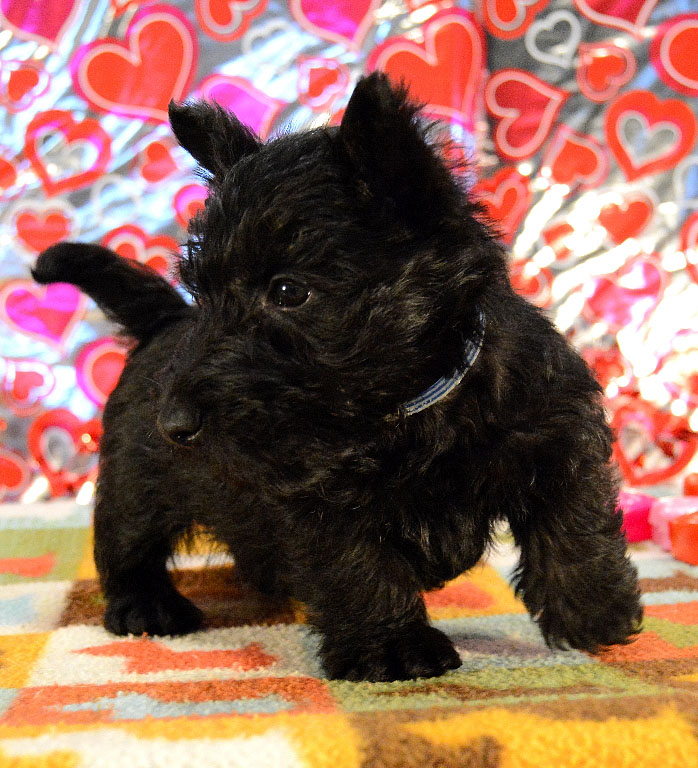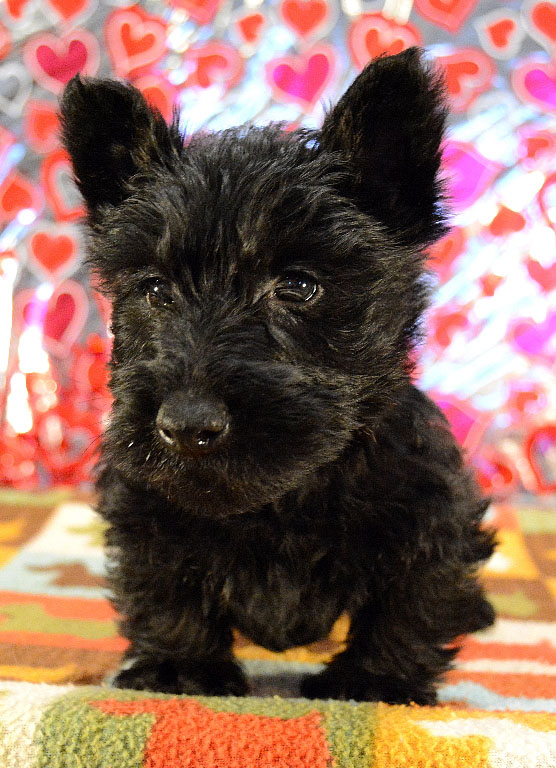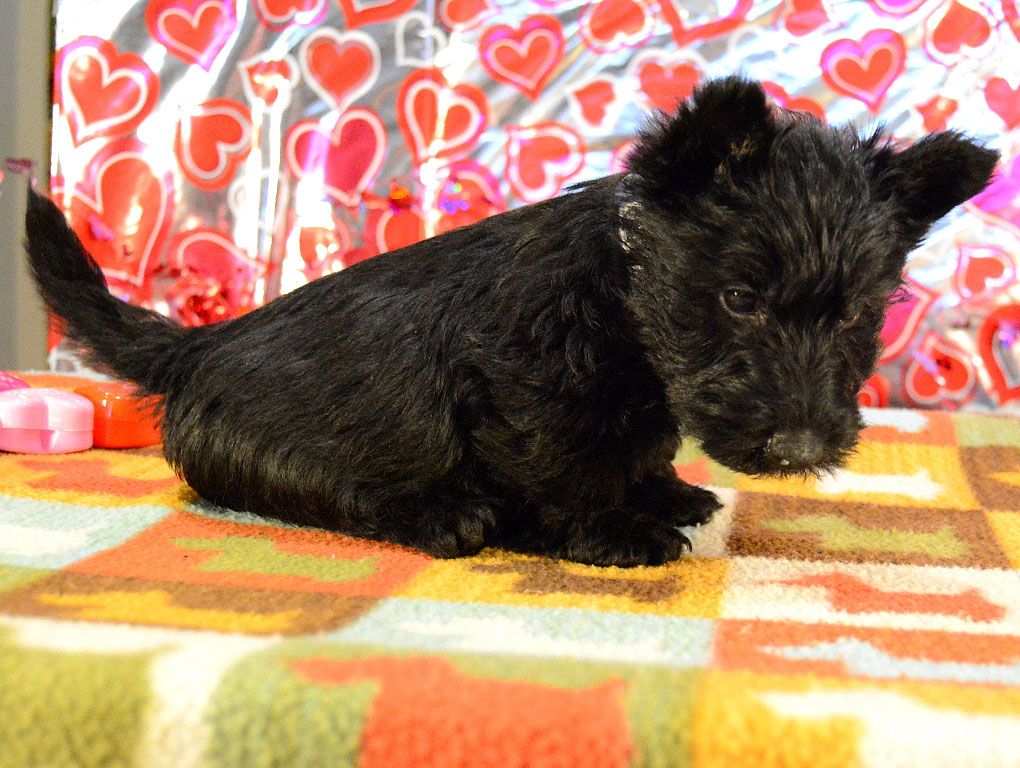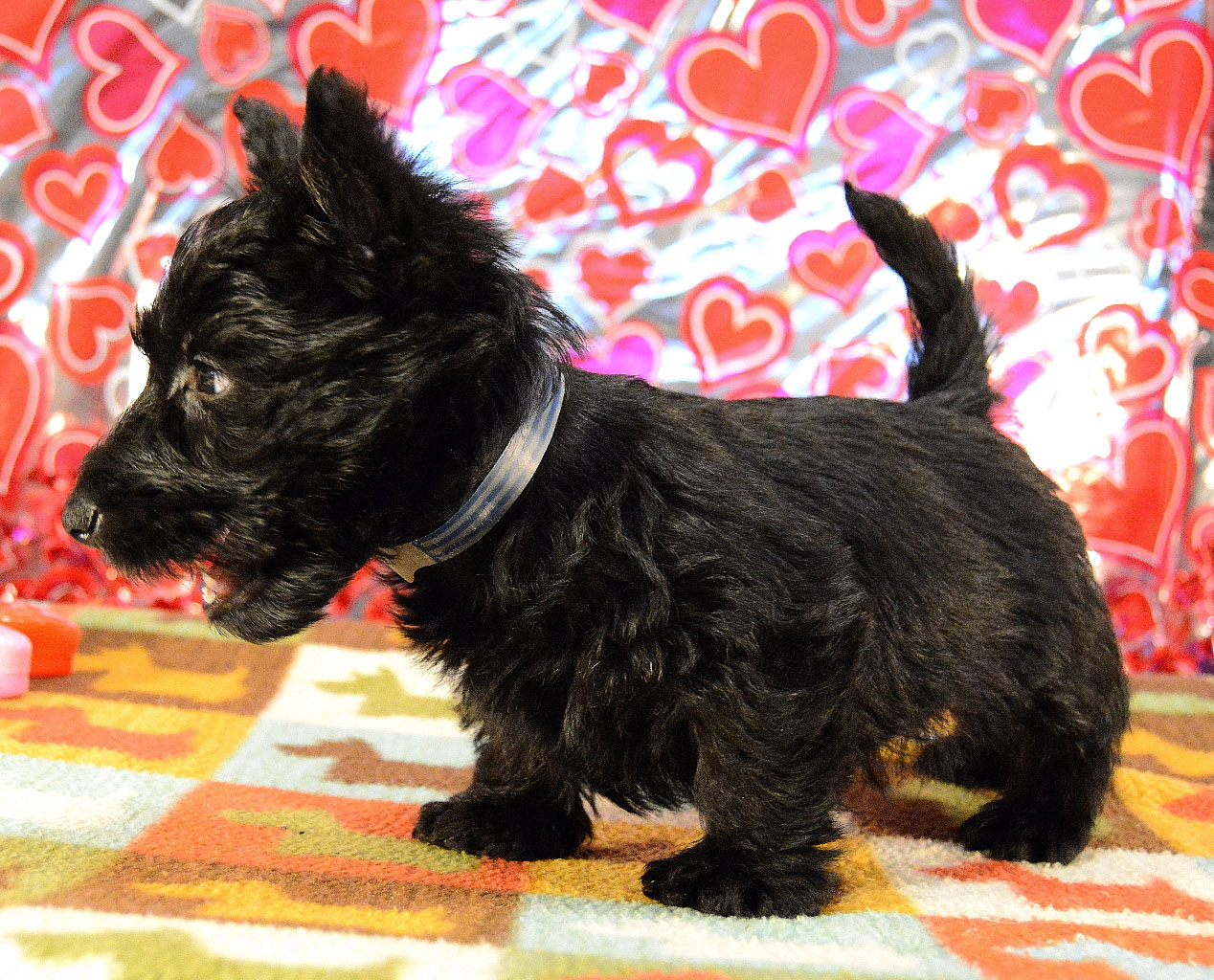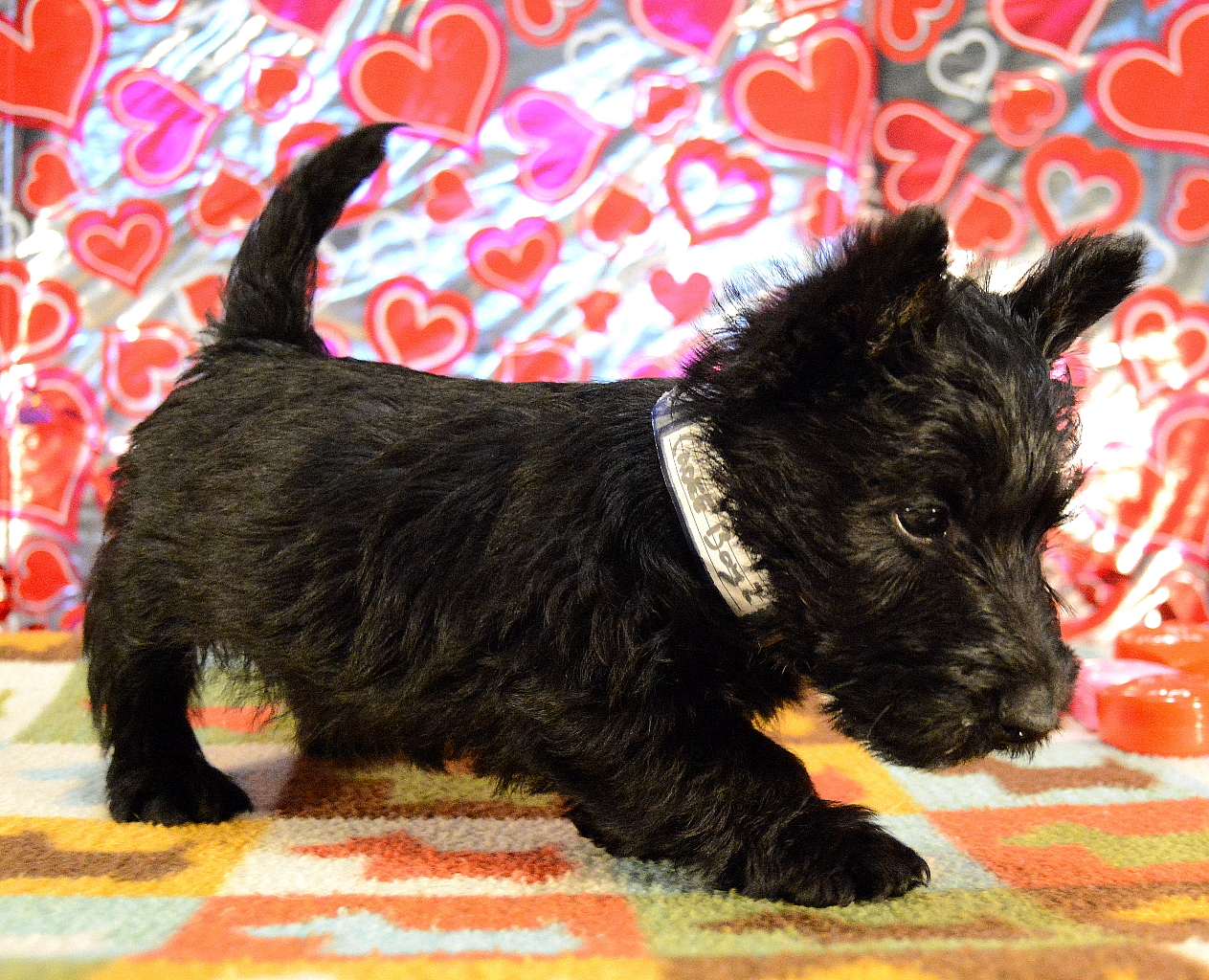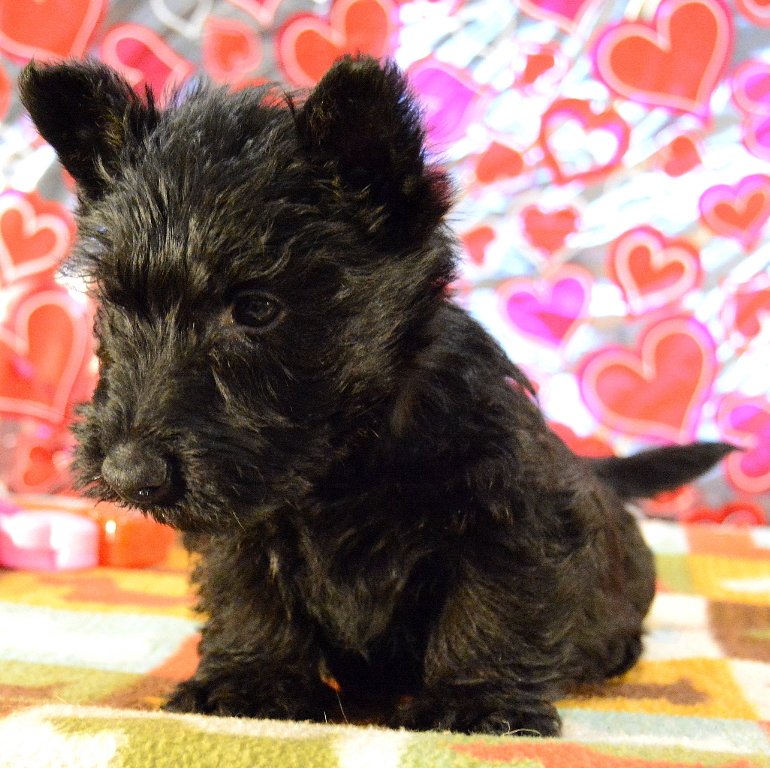 Boy #3
Pure, uncut, concentrated, joy.
No fear, all play!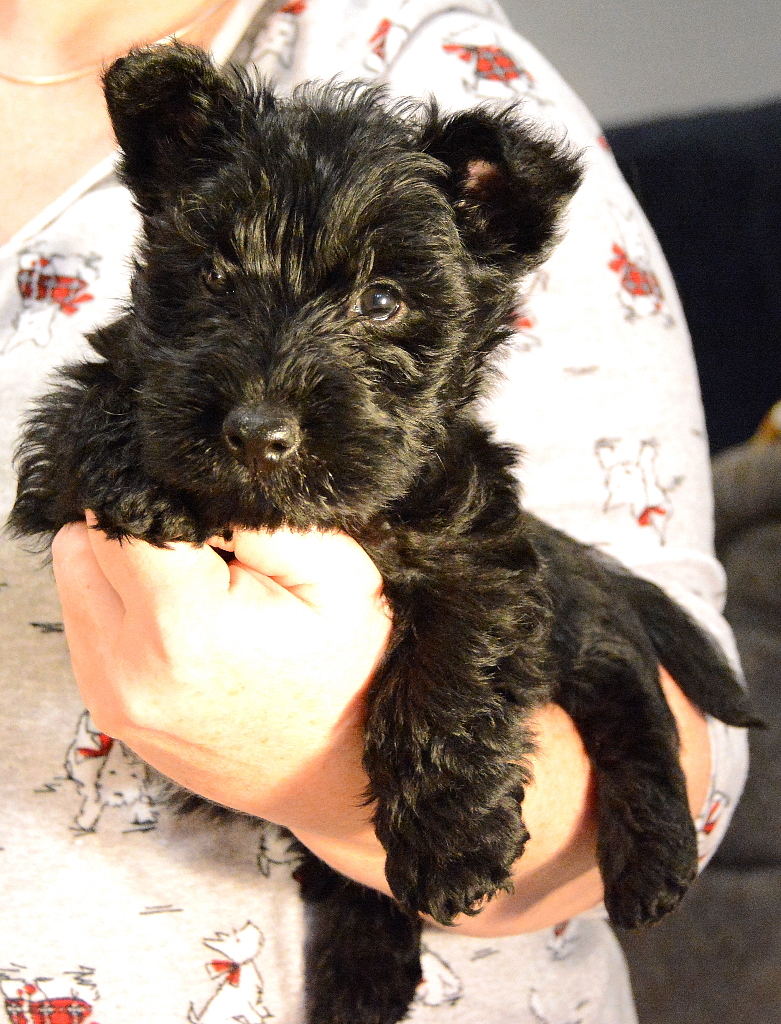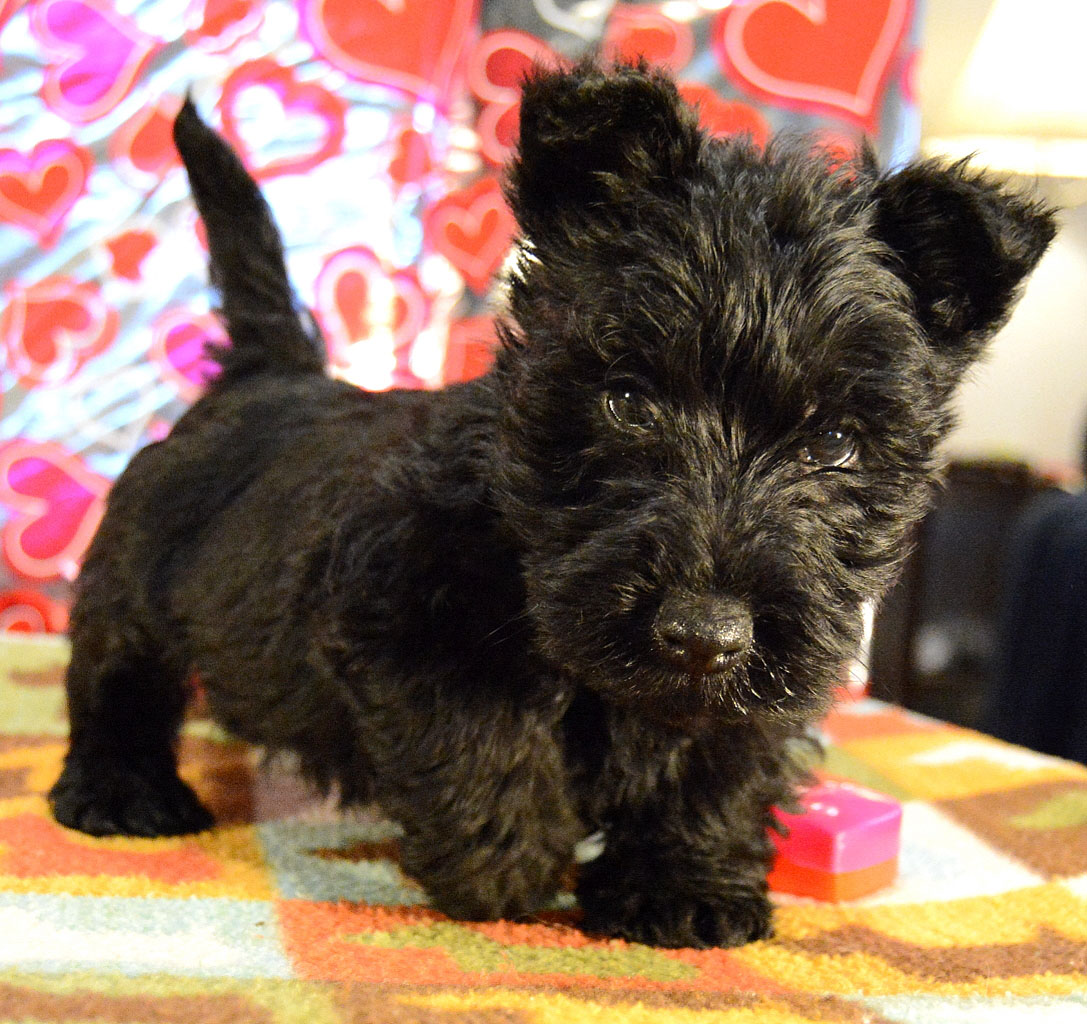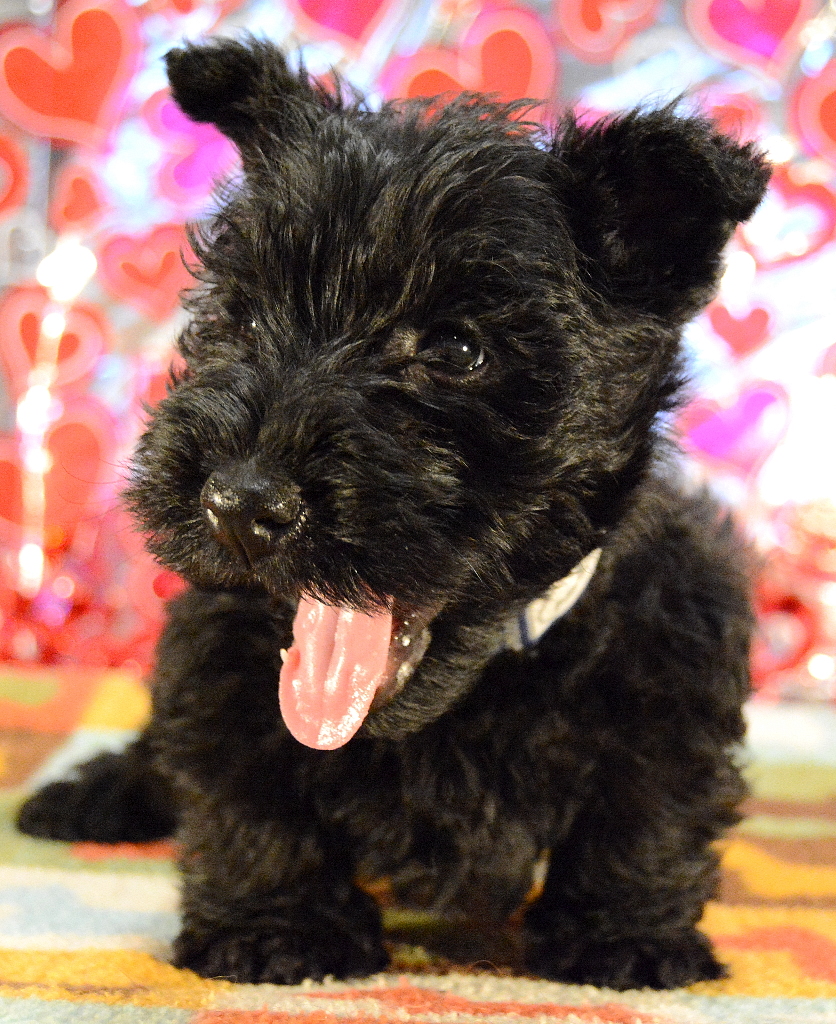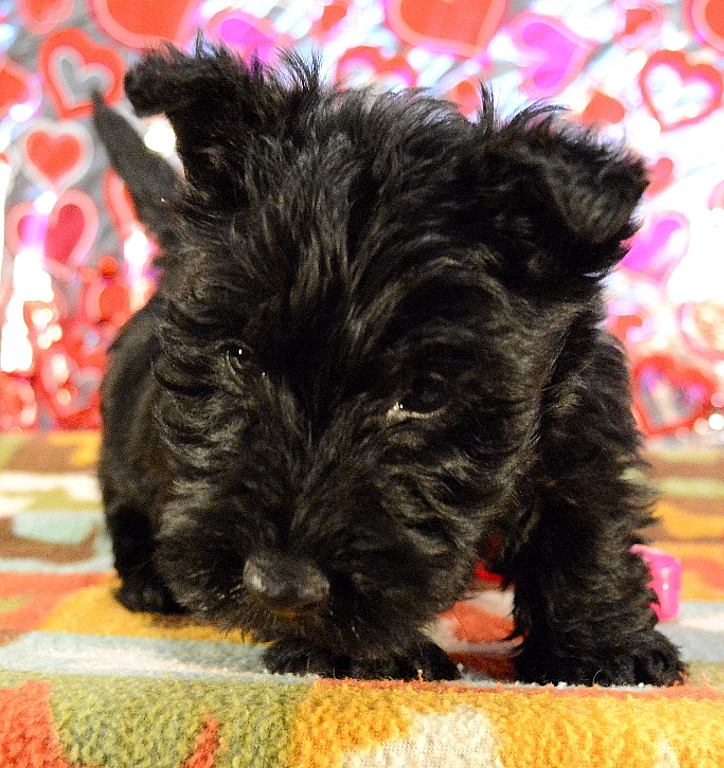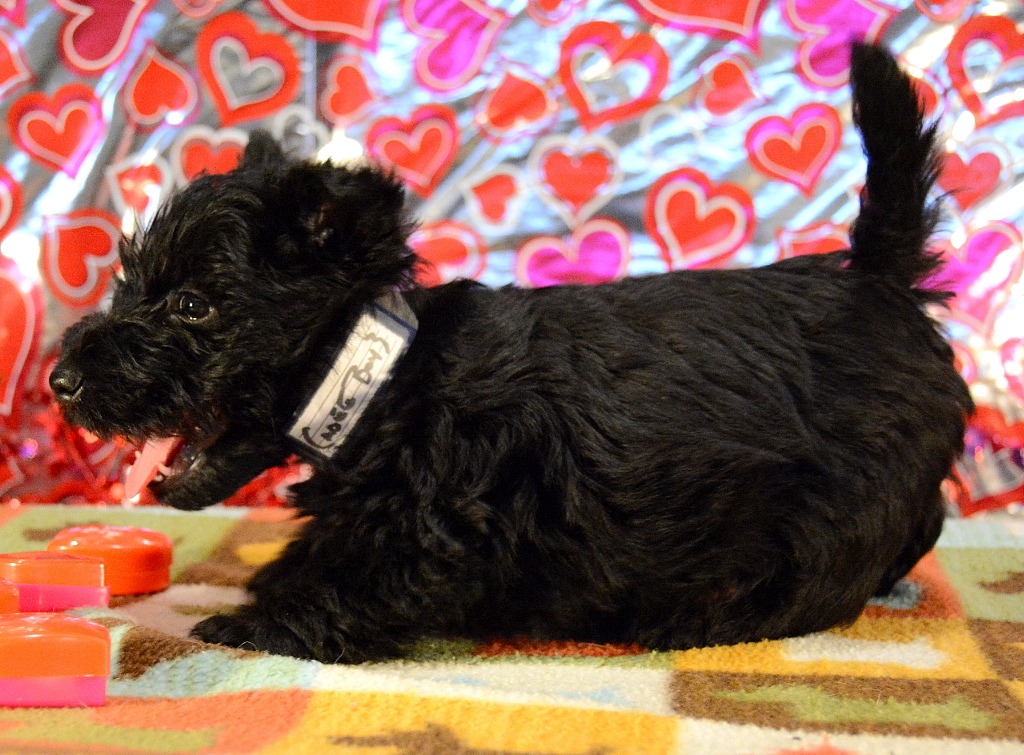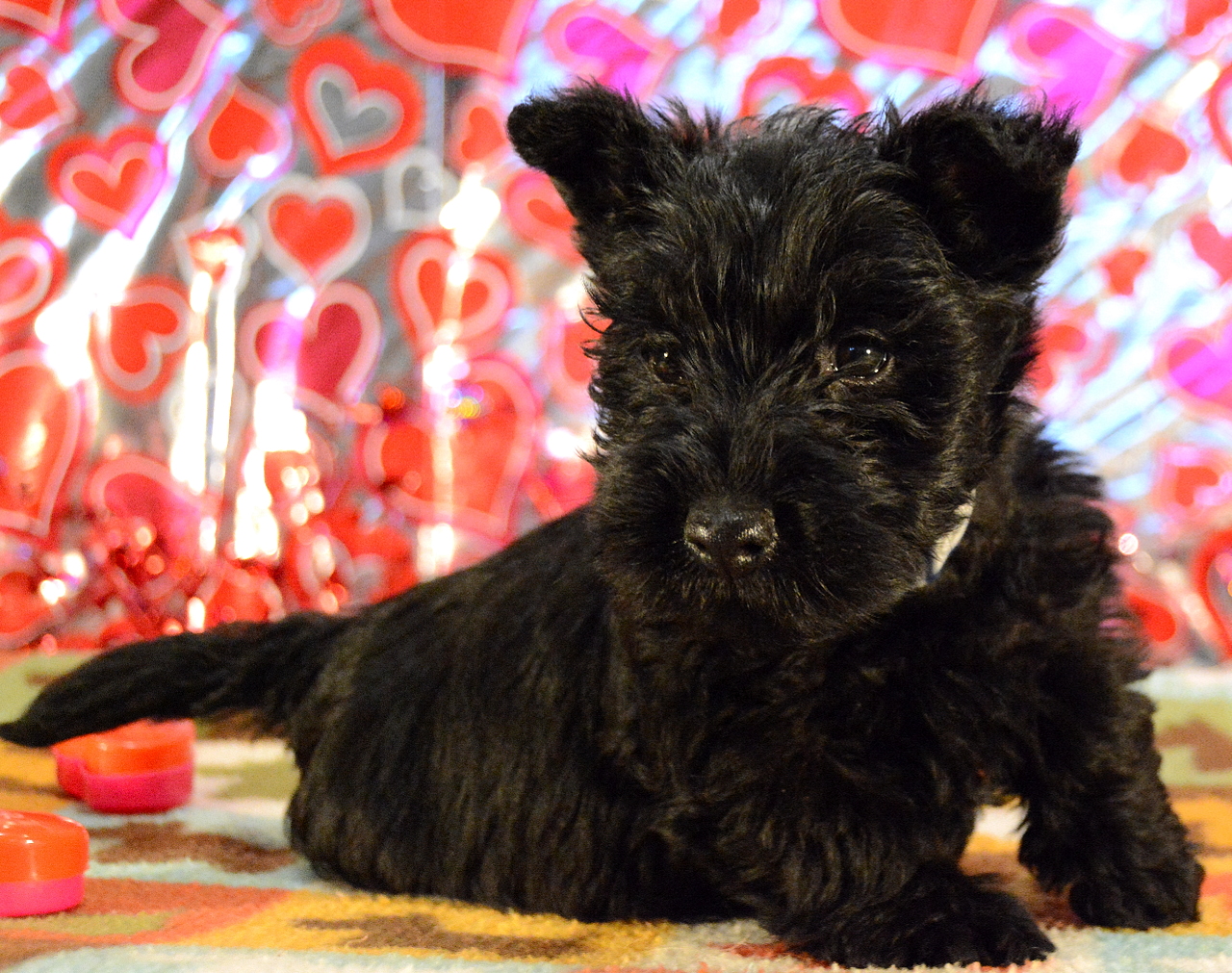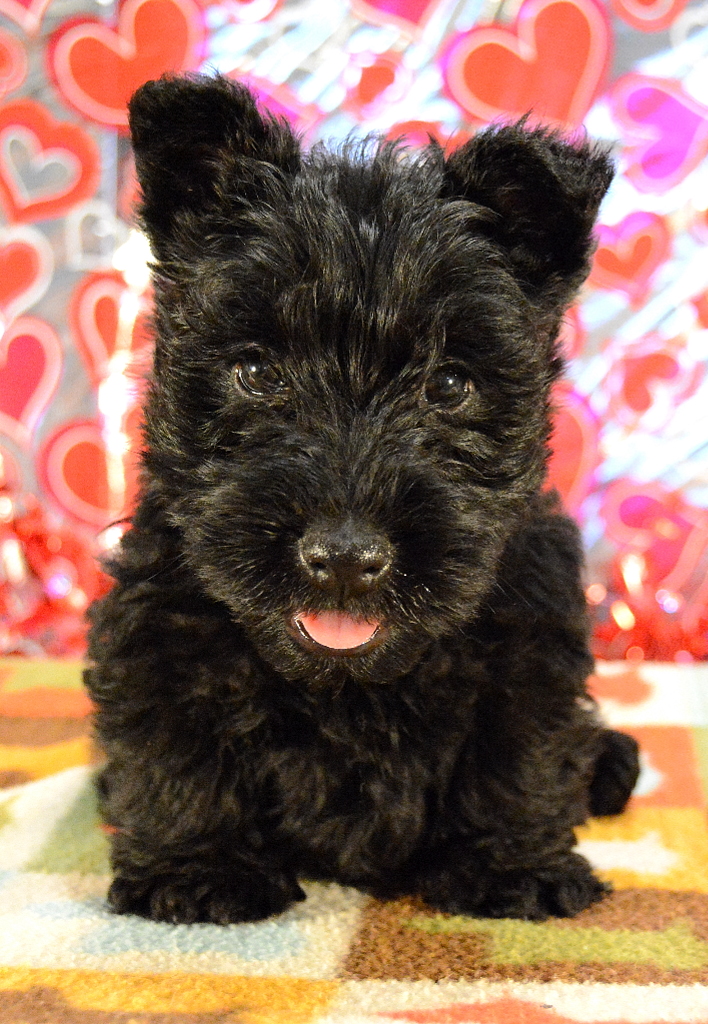 Boy #4
He prefers to be in your lap.
He's cautious unless his brothers are first, then he's very brave.
He has very light brindle on a couple of his paws.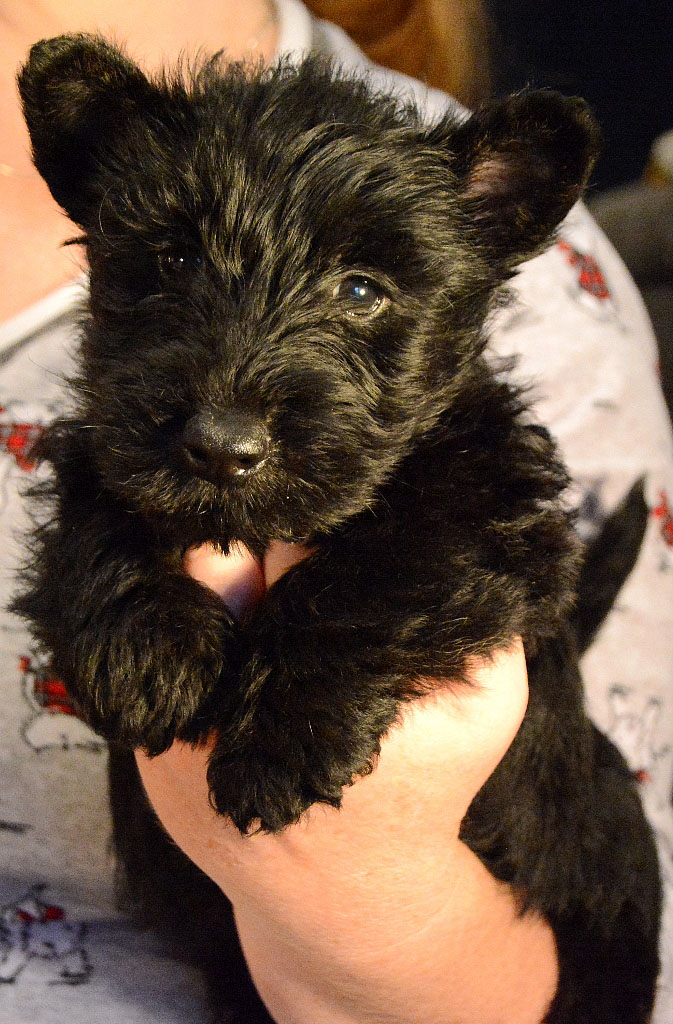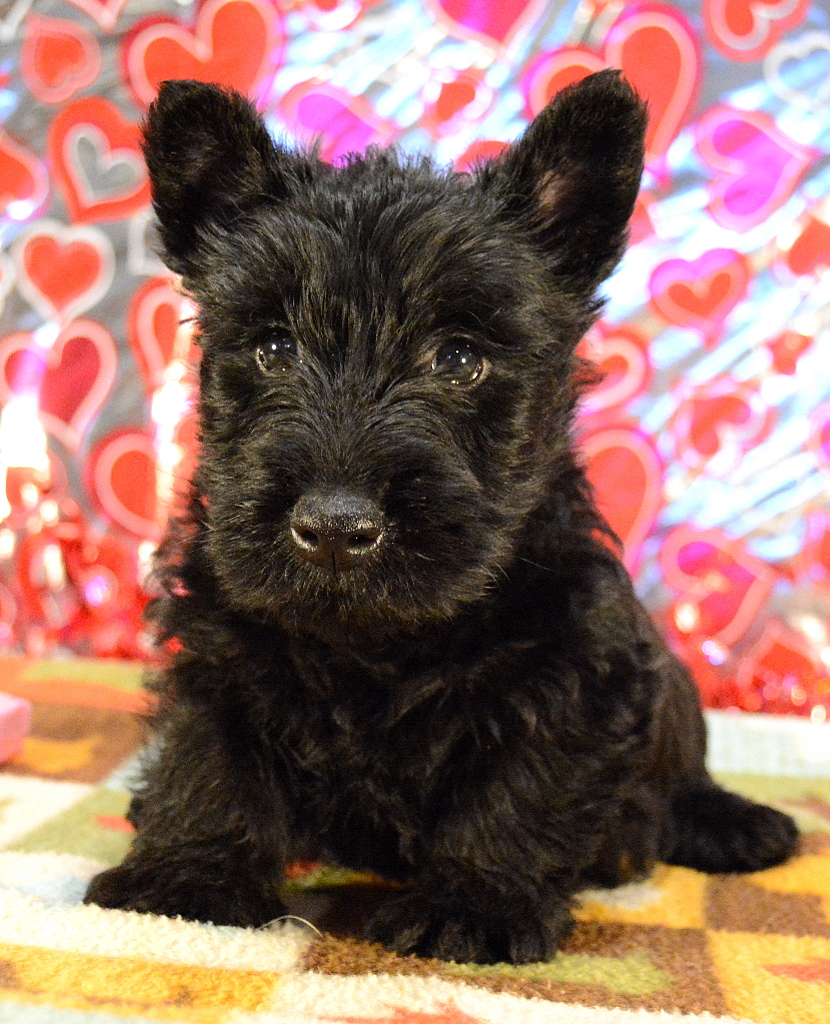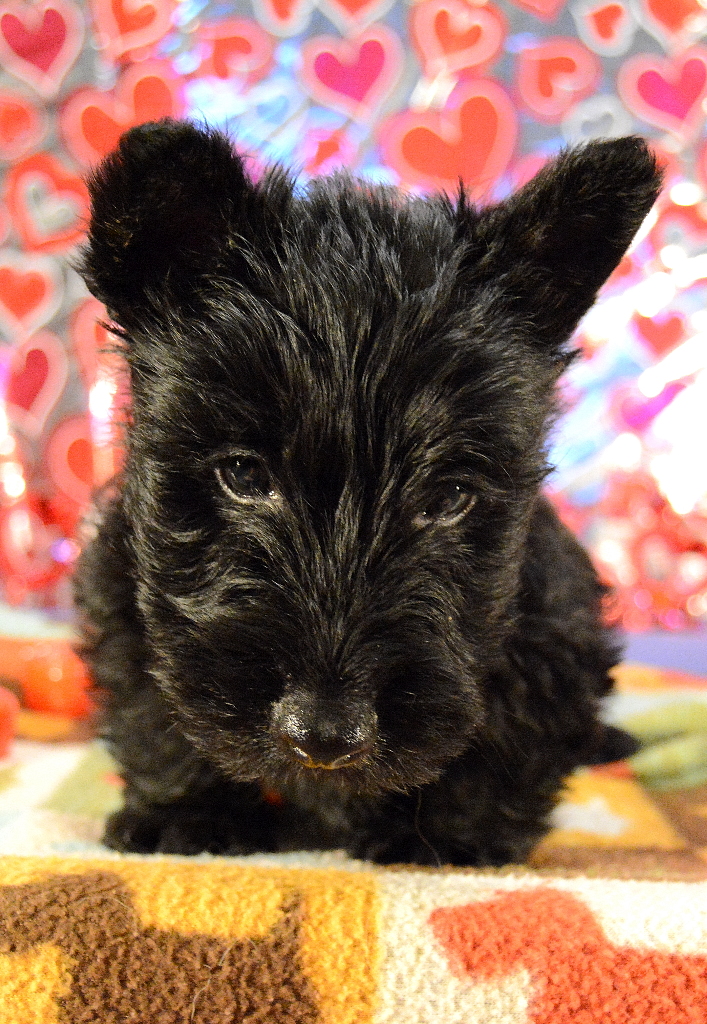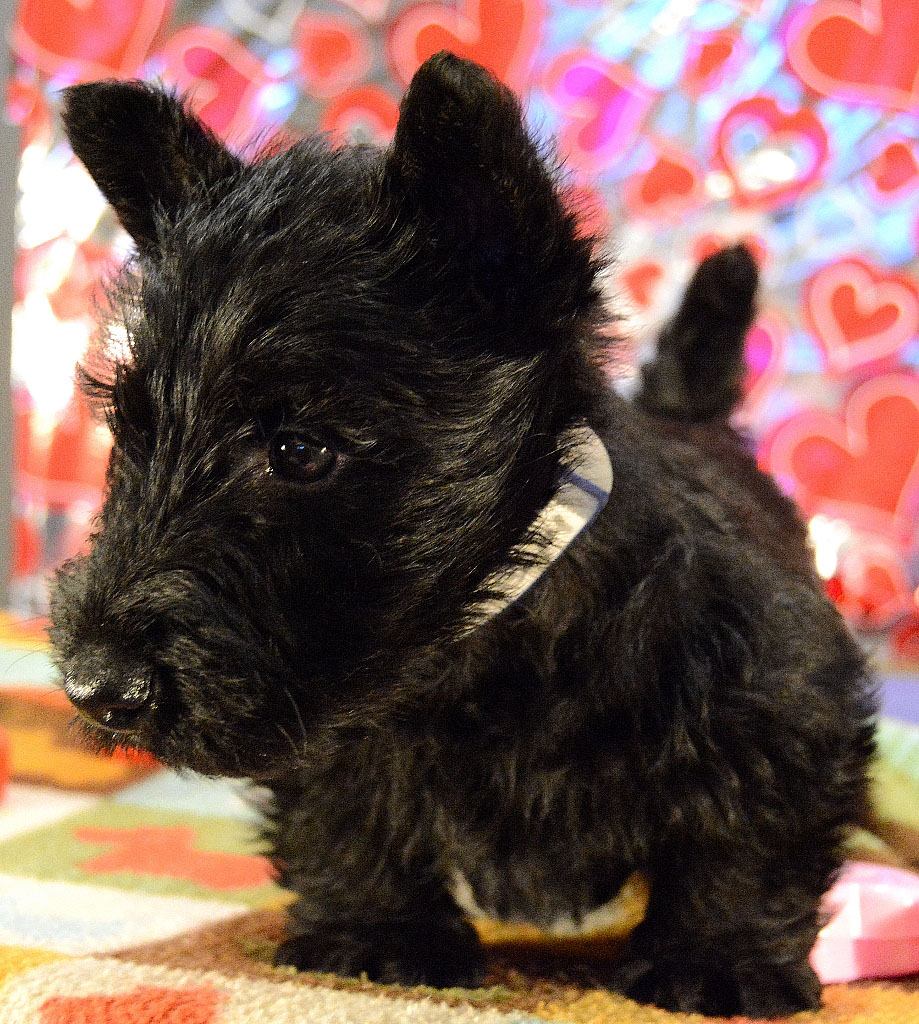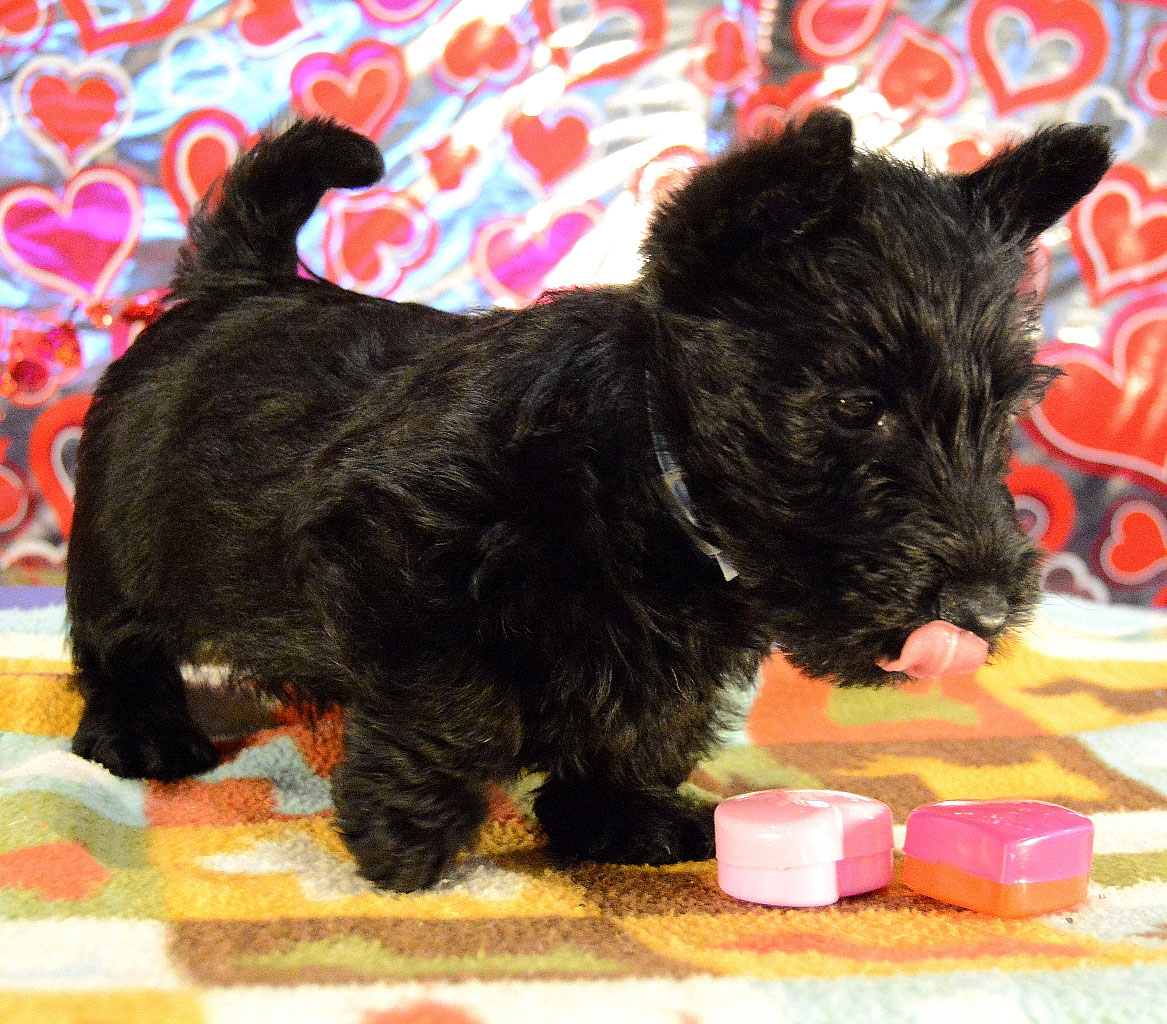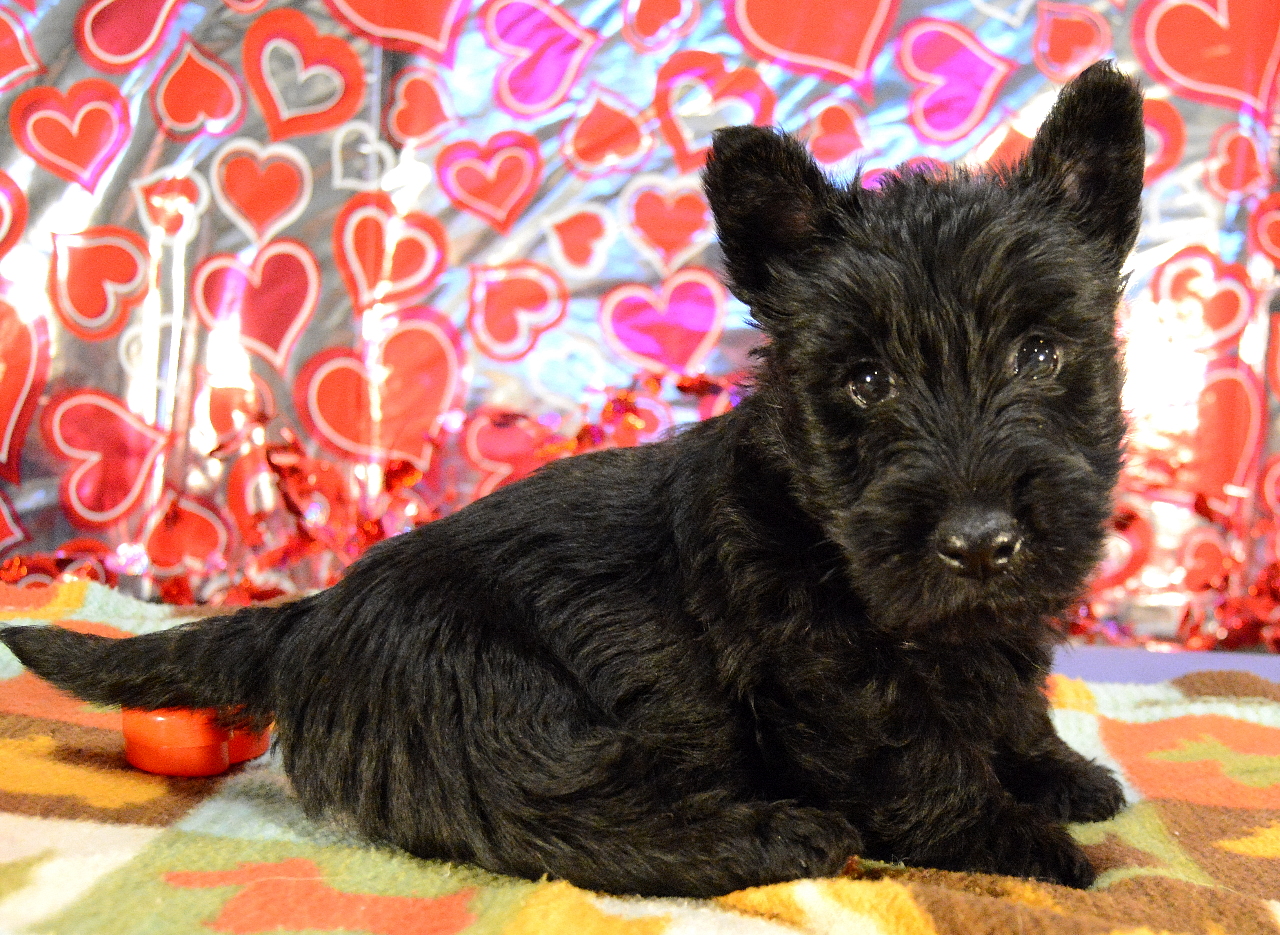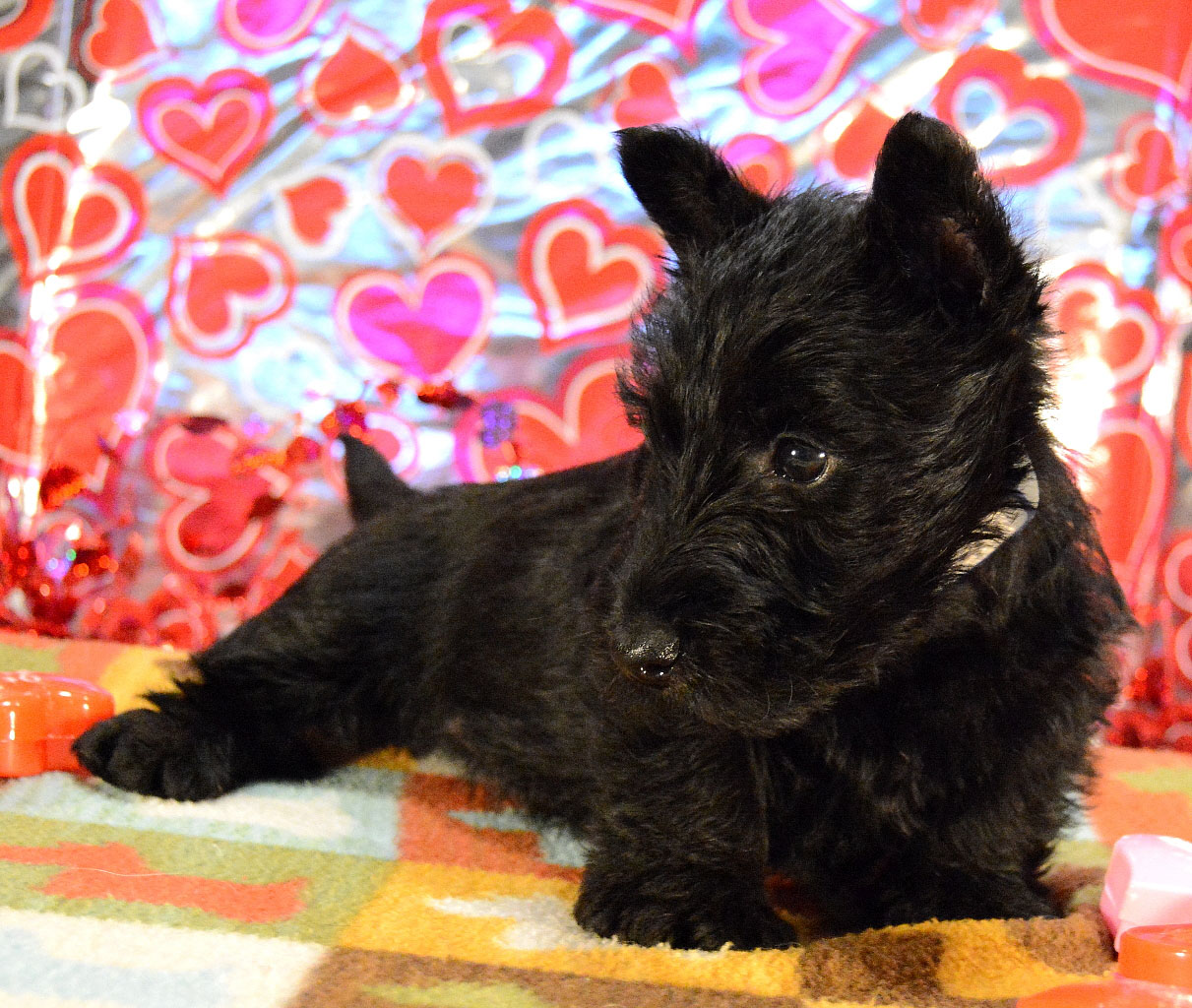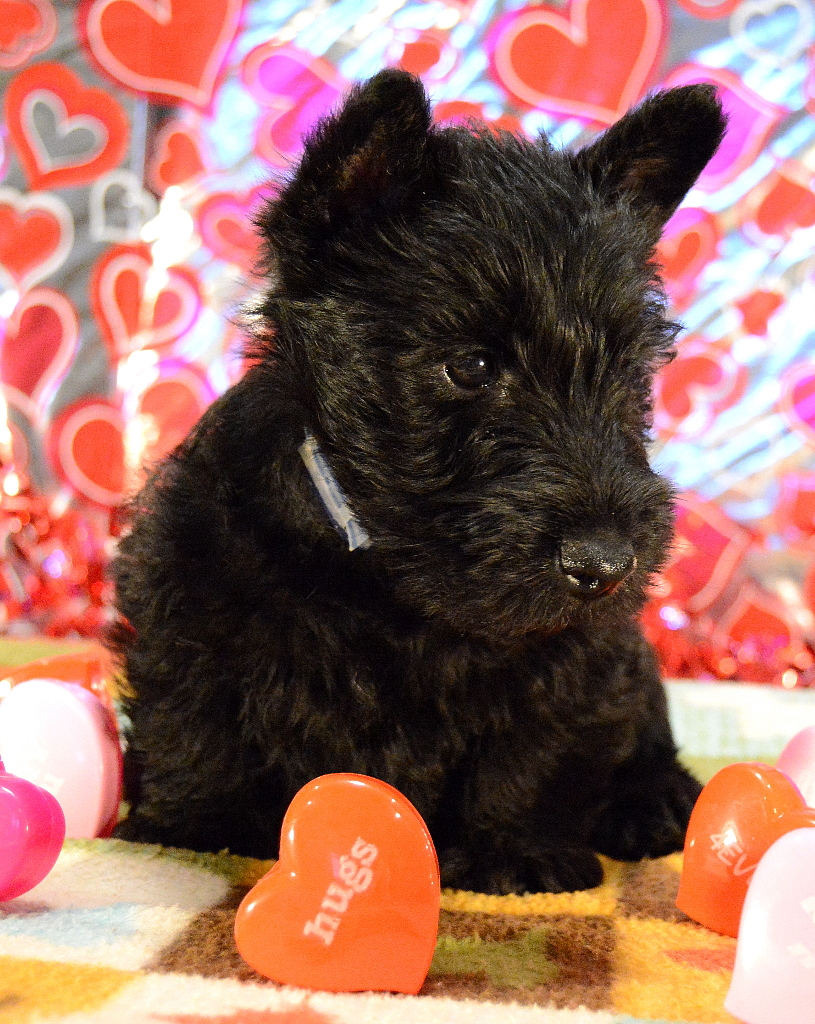 The Girl
She may be the only girl but she rules this roost.
She has some slight brindle on her feet and around her back door.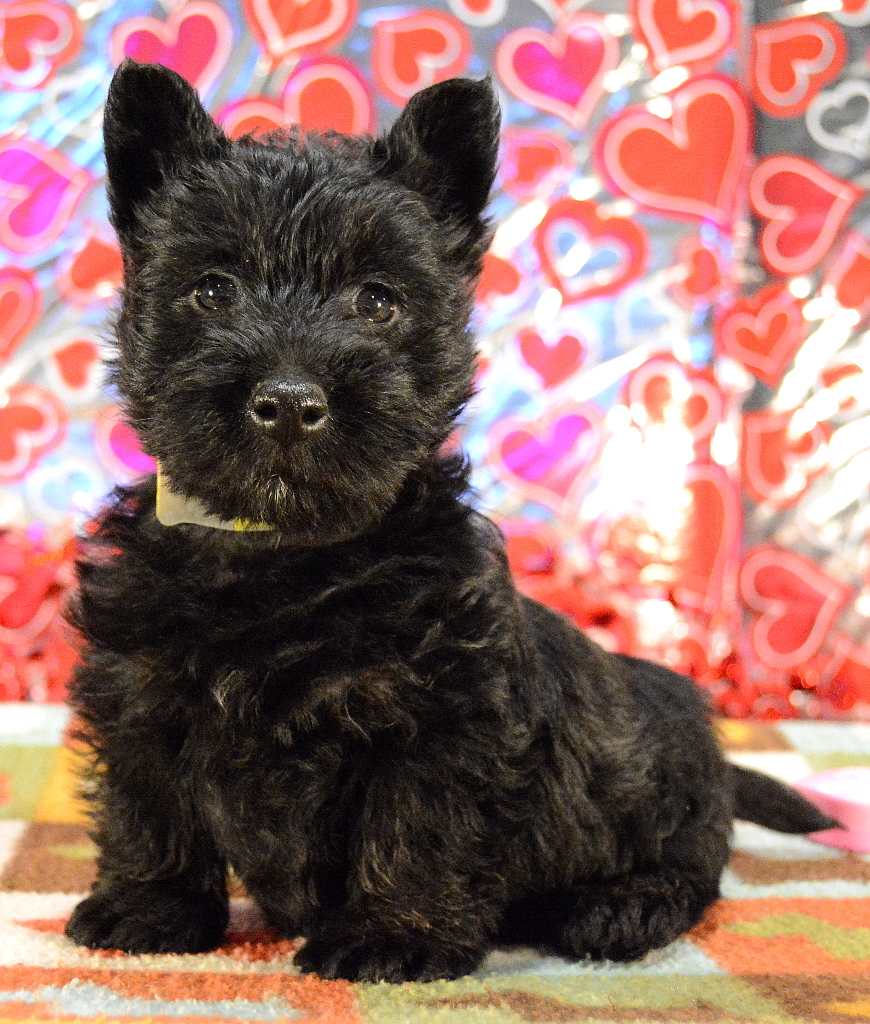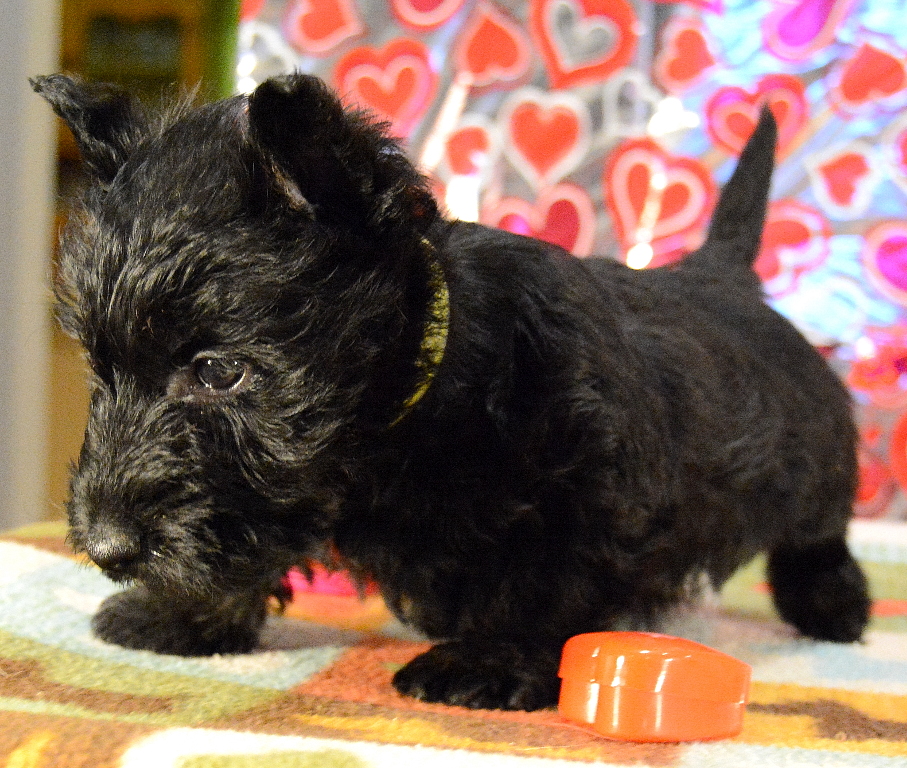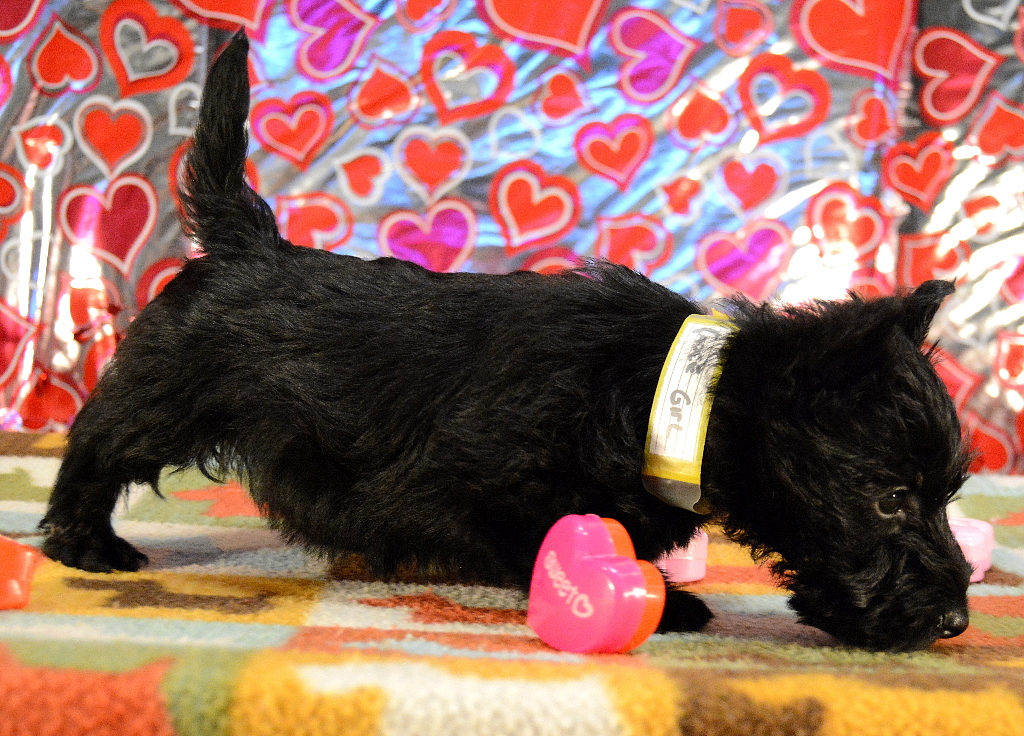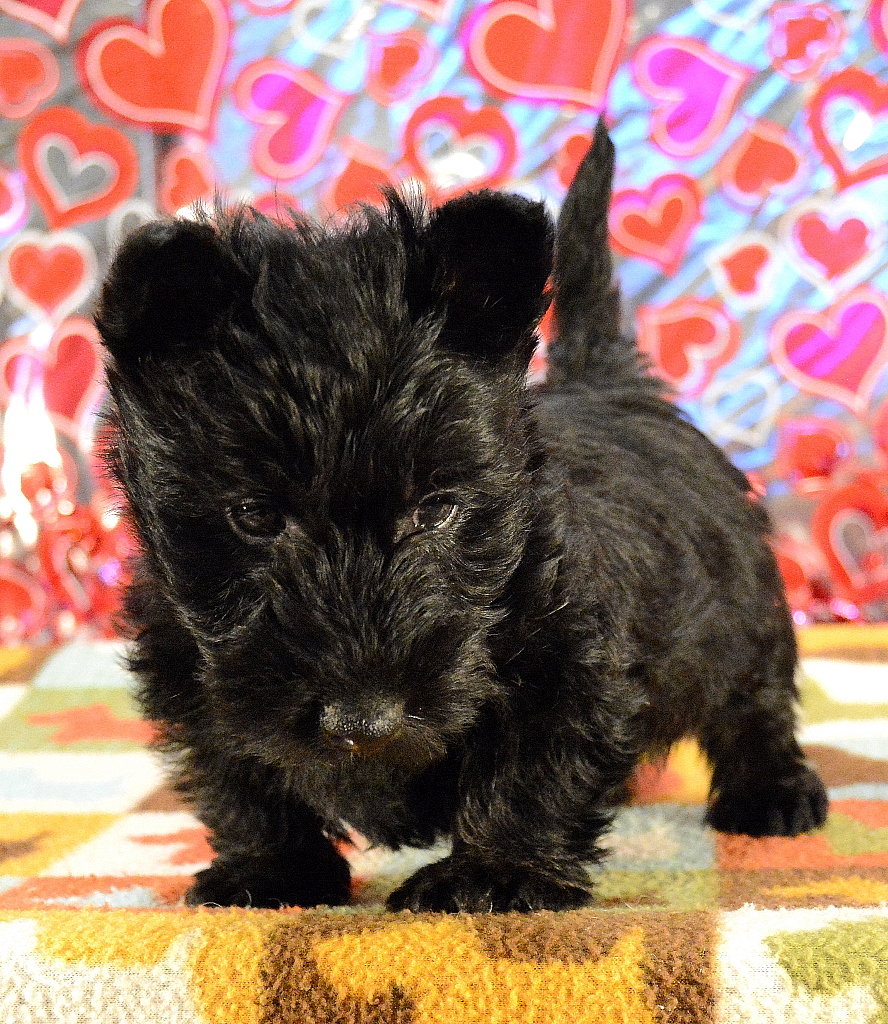 The End.
Please check us out on Facebook for some BONUS pictures of this litter.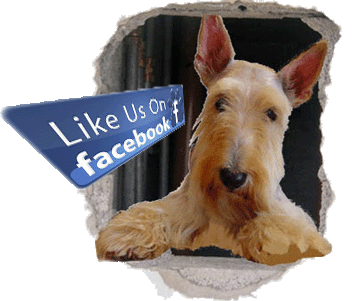 01-24-2021
On December 13th 2020, Cadee and Yankee had a beautiful litter of 5.
This is her 1st litter.
All black, 4 boys and 1 girl.
This is a big deal for us. Our Cadillac Cadee is a descendant of Roundtown Mercedes of Maryscot
Sadie was her call name and she won the 3 dog shows of Westminster, AKC and Eukanuba in 2010.
She was the 1st dog of any breed, ever, to sweep all 3 shows in the same year, the first Triple crown.
Our Cadee is a great niece of Sadie, AKA: Rountown Mercedes of Maryscot.
I am placing these pups to folks on my waiting list.
If you would like to be added to my waiting list (no obligation) Please Click HERE
Prices, terms, email address and phone number are located here.
These pups will be ready to go home on Saturday, February 13th 2021
This litter will have 1st vet check and shots tomorrow, they are weaned.
Please enjoy these 1st pictures.
Girl (LEFT) 4 Boys (RIGHT)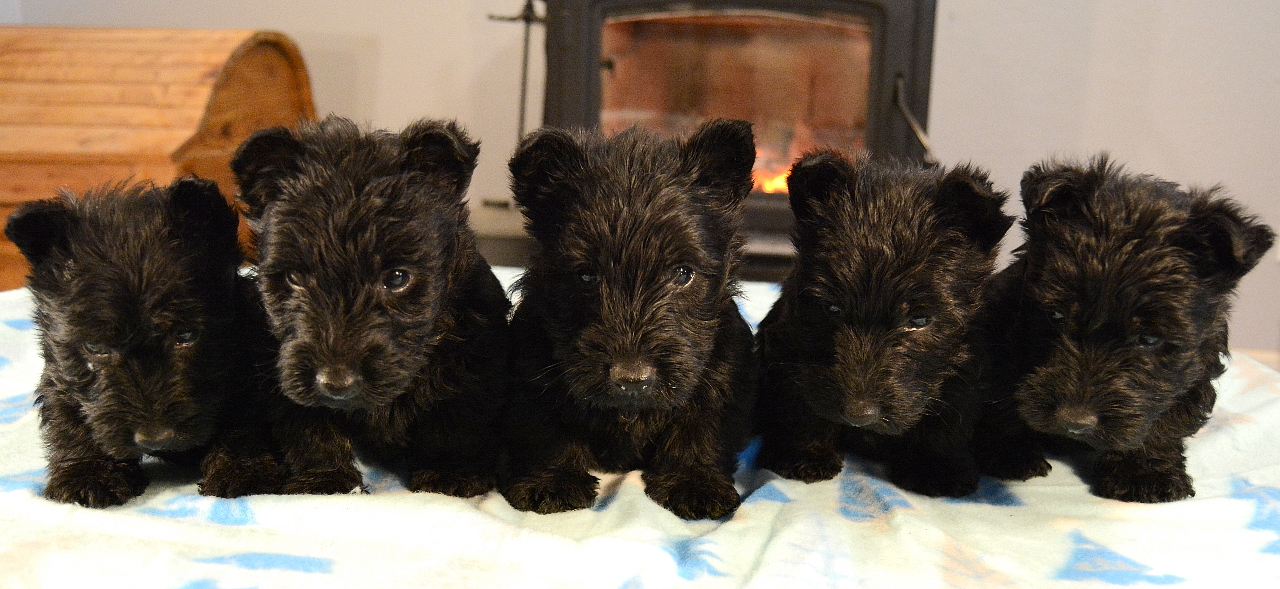 Just the Boys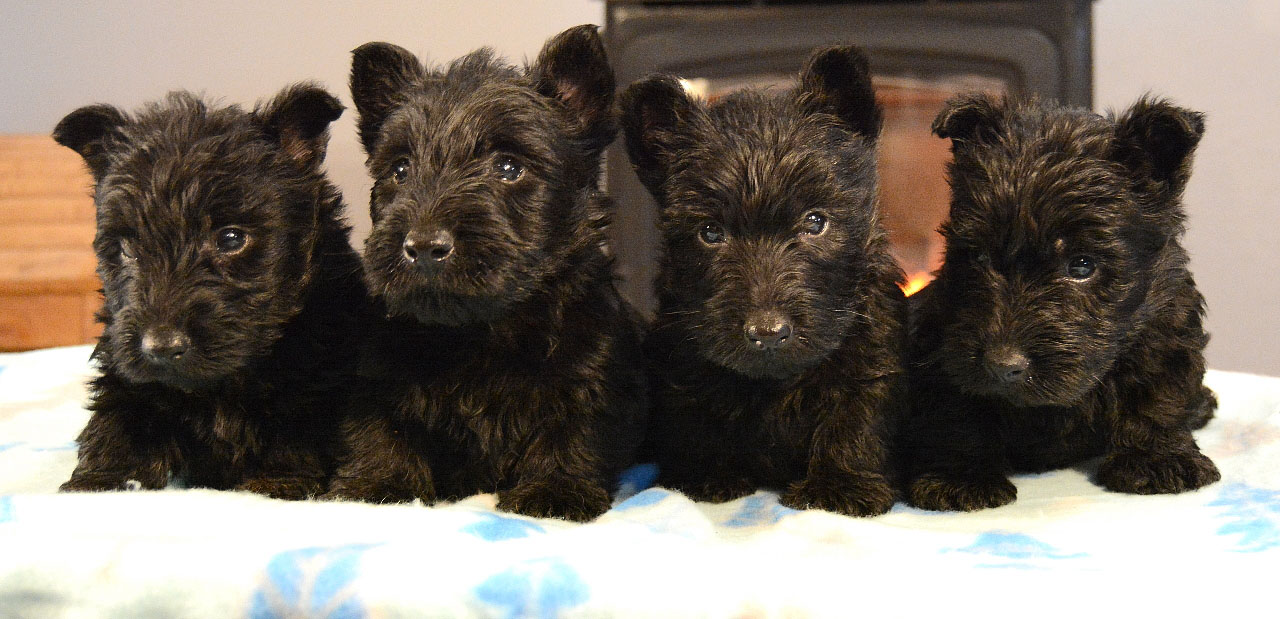 Just the Girl
She is black but a few brindle hairs can be found on her feet.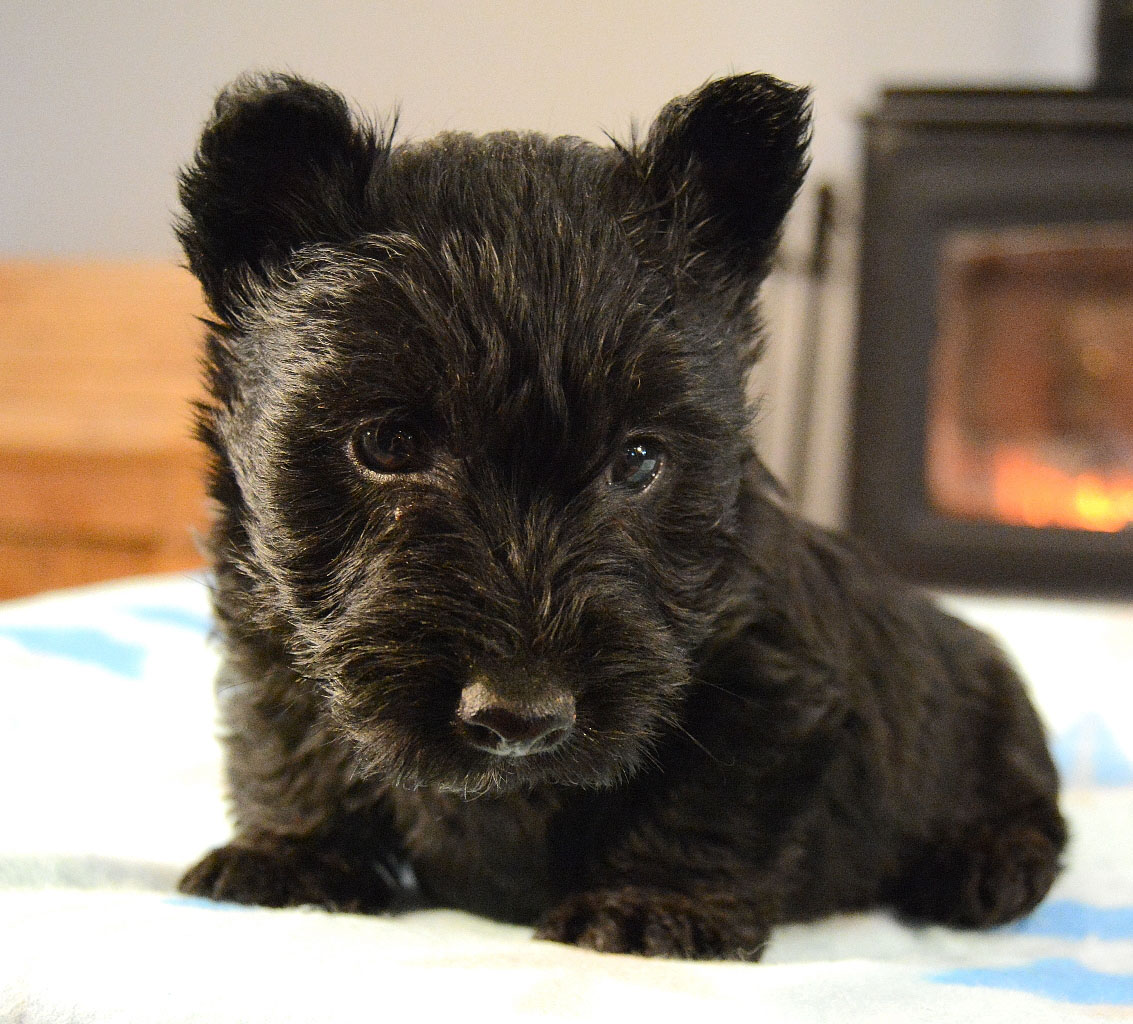 Please check back in about one week for a big update.