Mabel and Farley's December 24th, 2021 litter
Newest pictures are at the top of the page, the further down you look, the younger the pups.
--------------------------------------------------------------
02-12-2022
WARNING BIG UPDATE, PLEASE LET ALL PICTURES LOAD.
These pups have had their 1st vet check and inoculations.
They are now 100% weaned.
Here are the new pictures.
Everyone has a new ID collar, this will remain with them until they go home.
The boys are in green the girls in yellow.
The Girls
Black Girl #1
She can be a little cautious at first but her curiosity usually gets the better of her.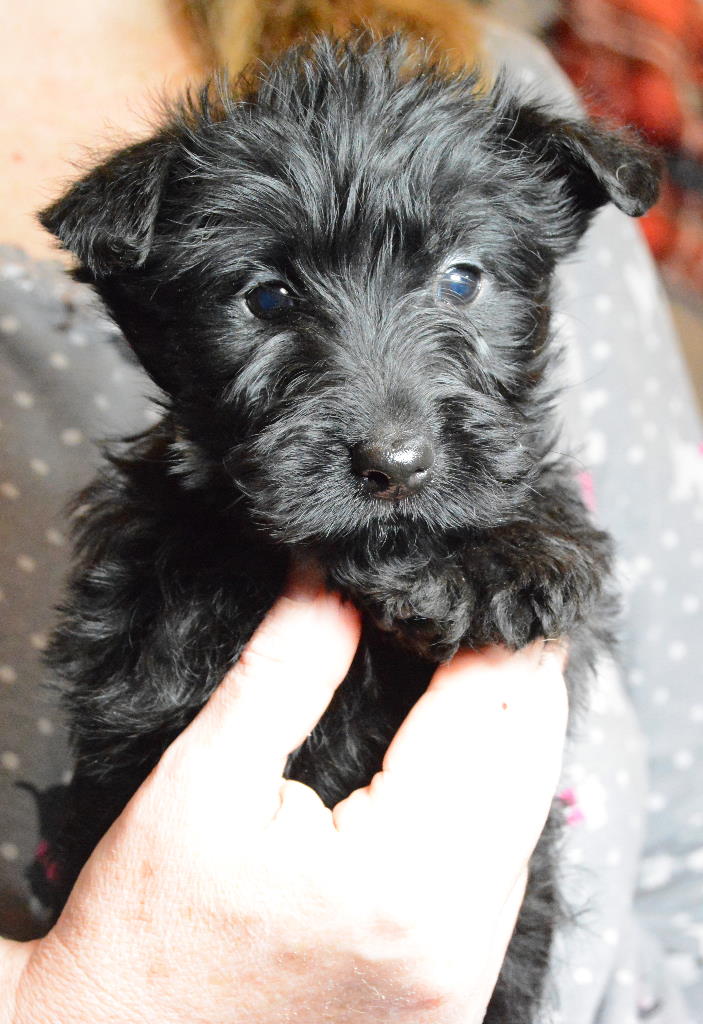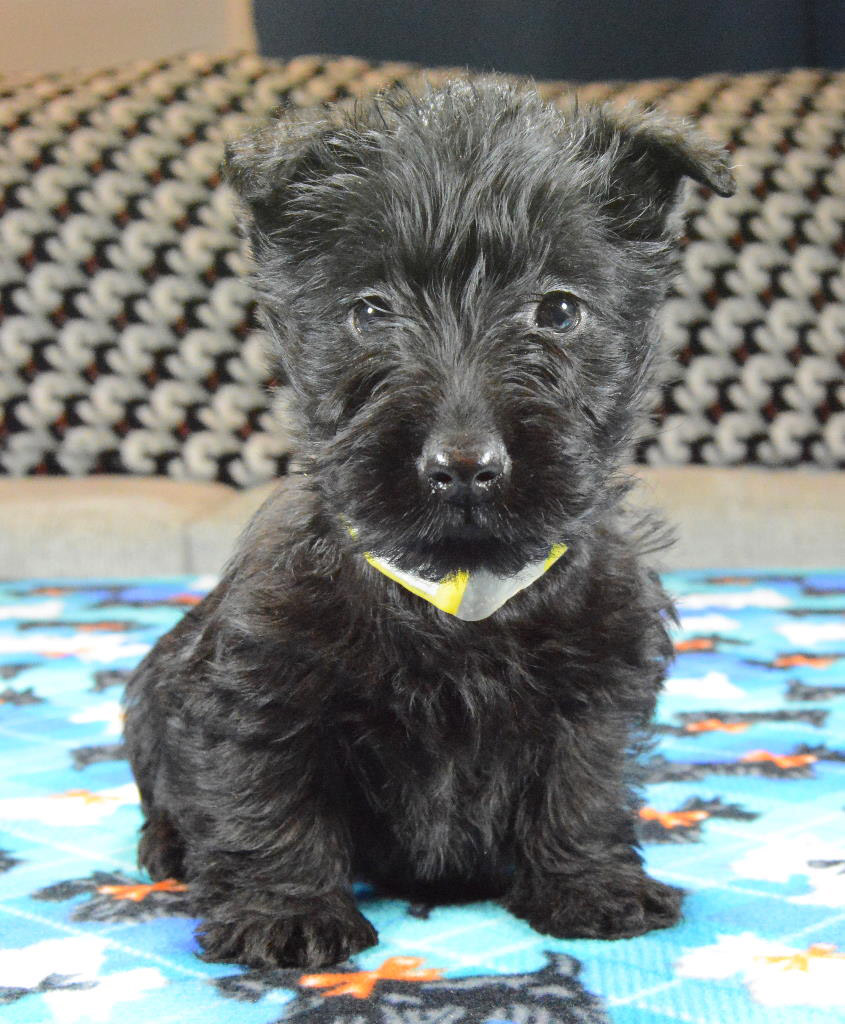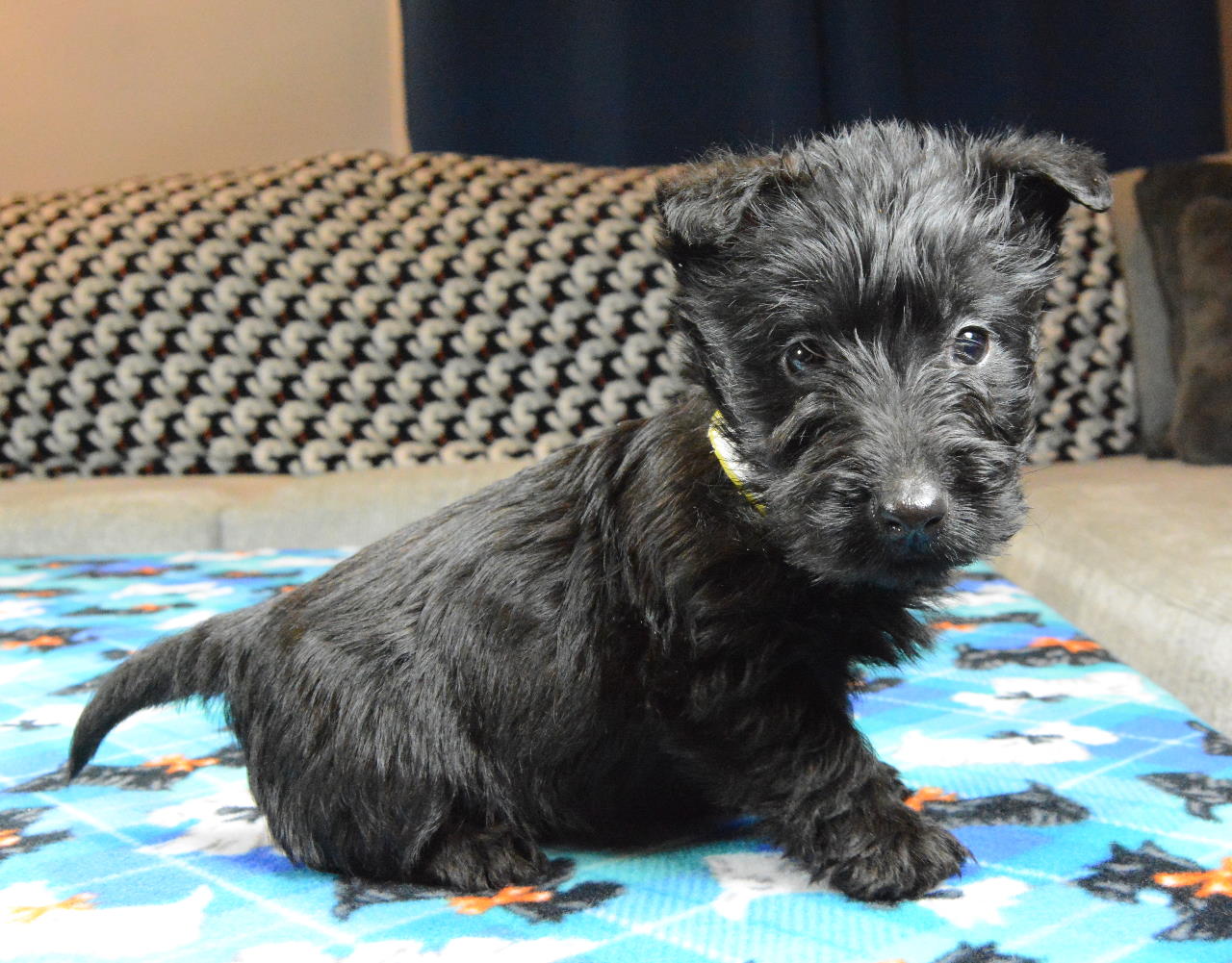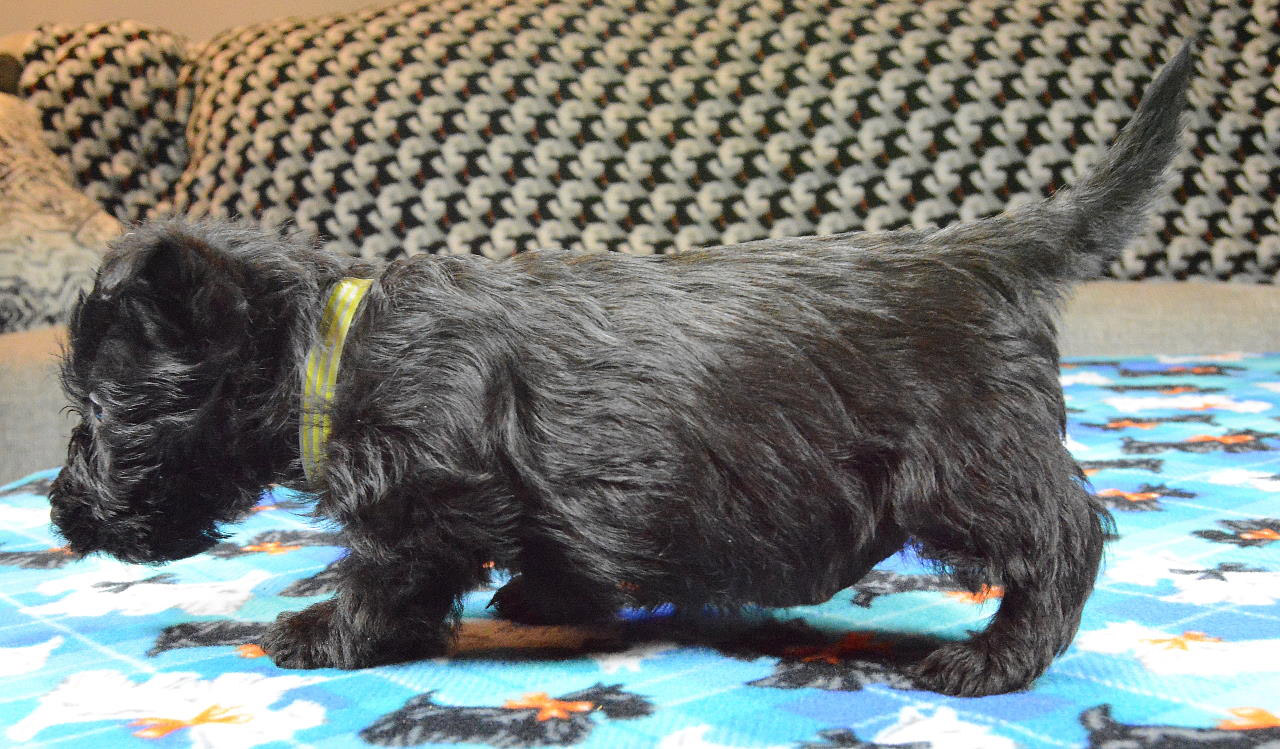 Black Girl #2
She's full of confidence and just happy to be here!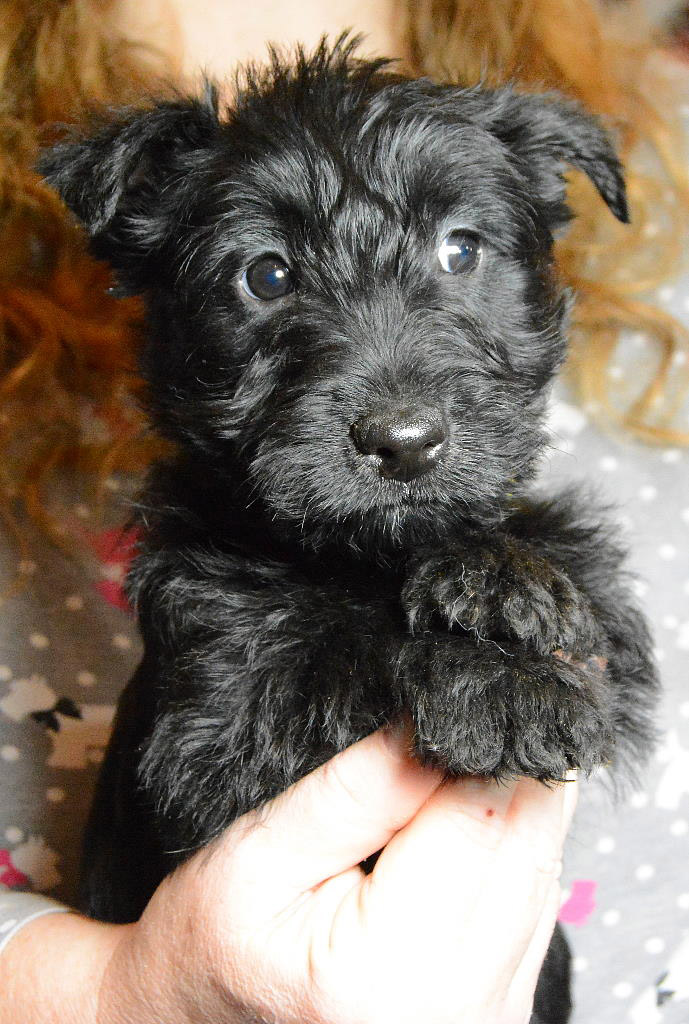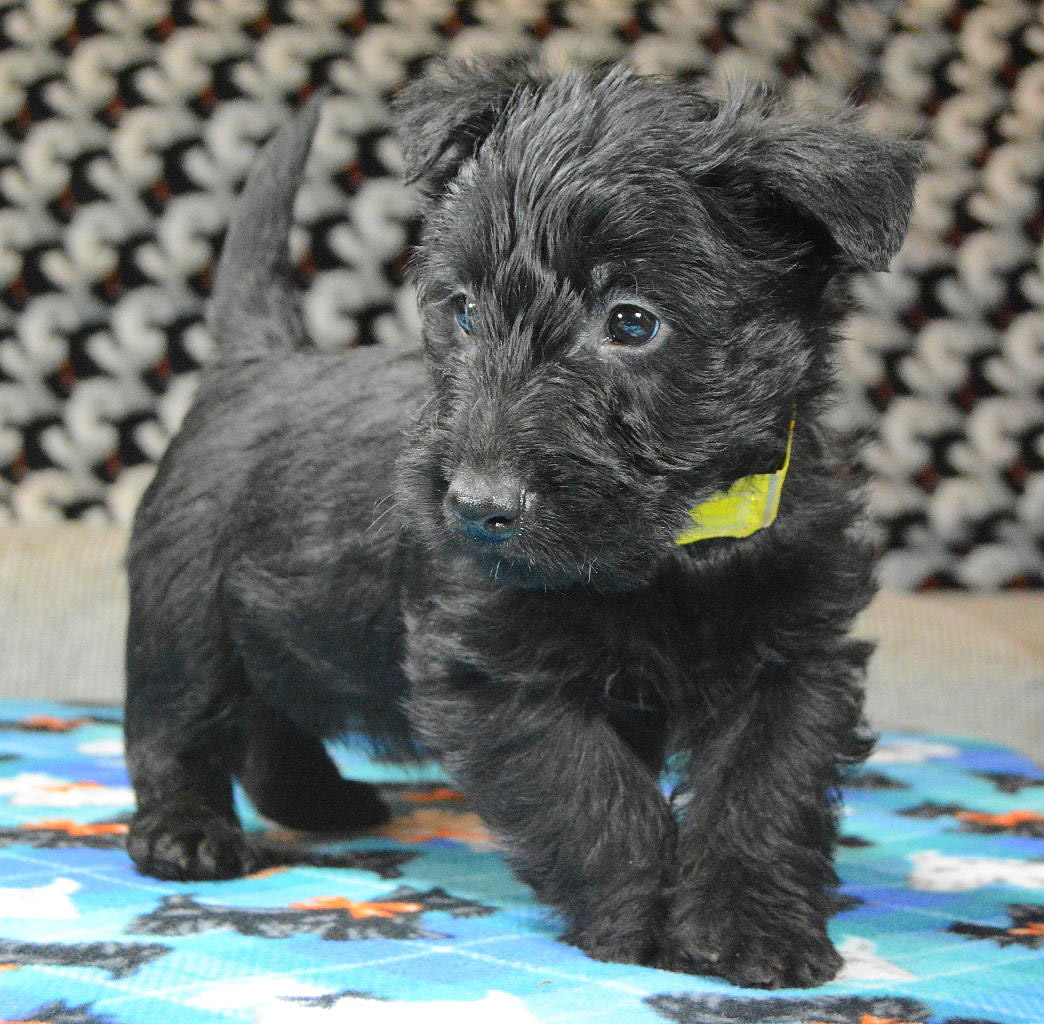 Black Girl #3
She's very much the same as girl #1.
Cautious then curious, in that order.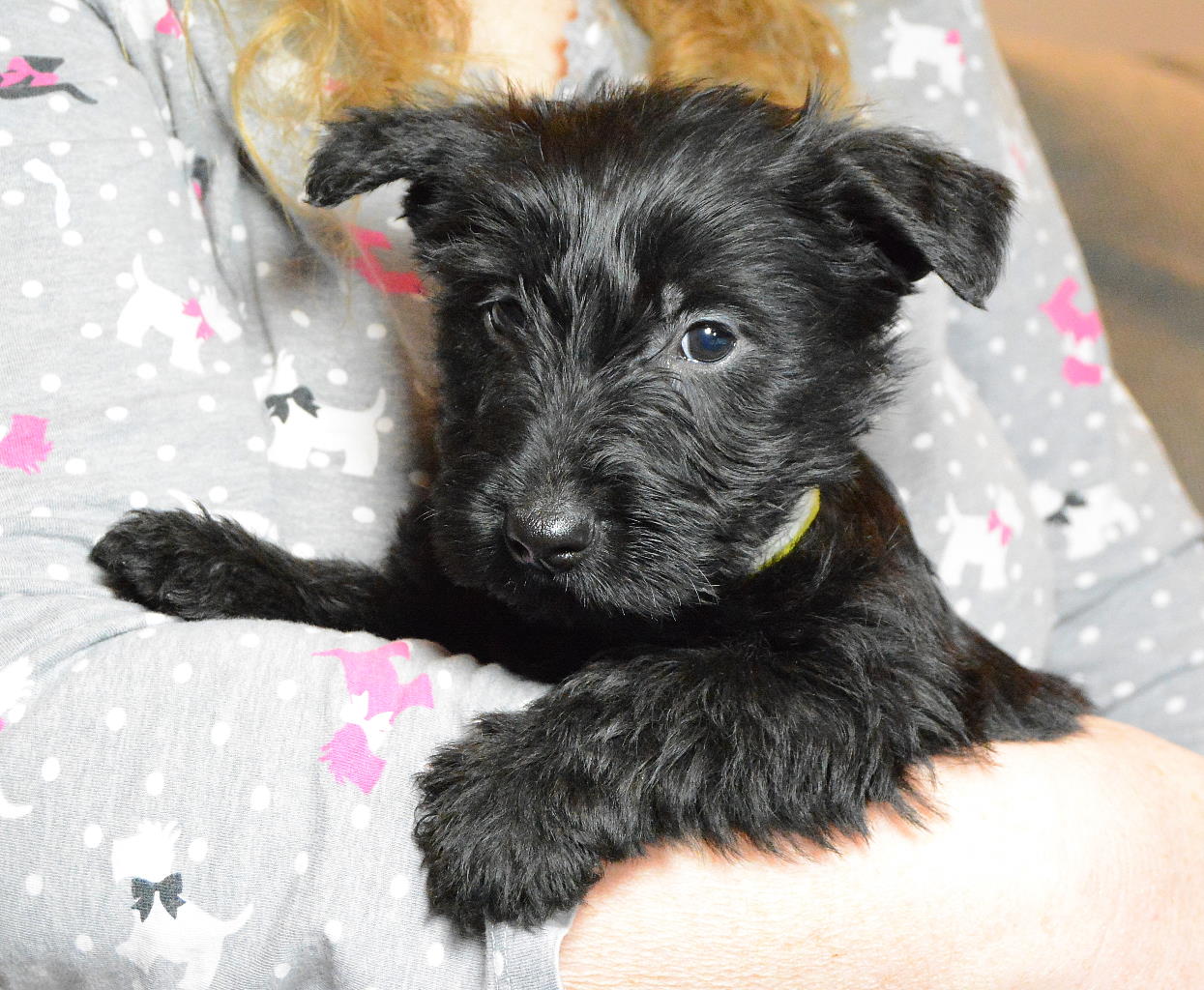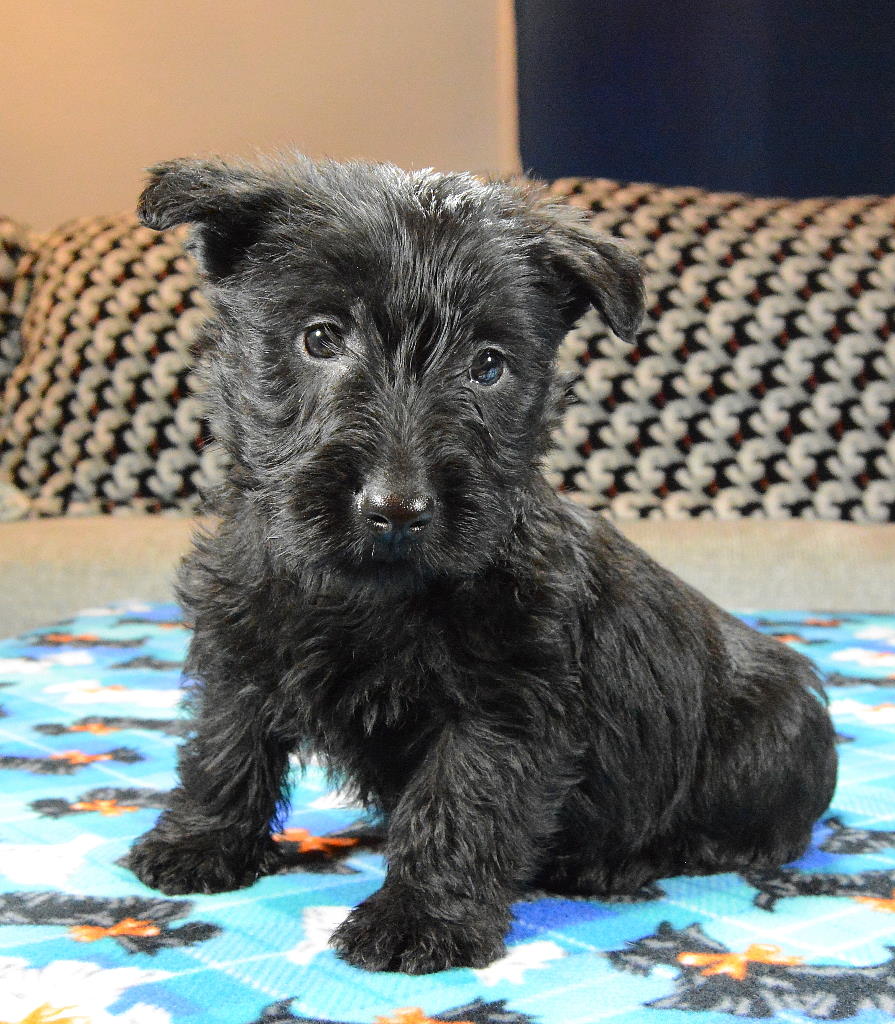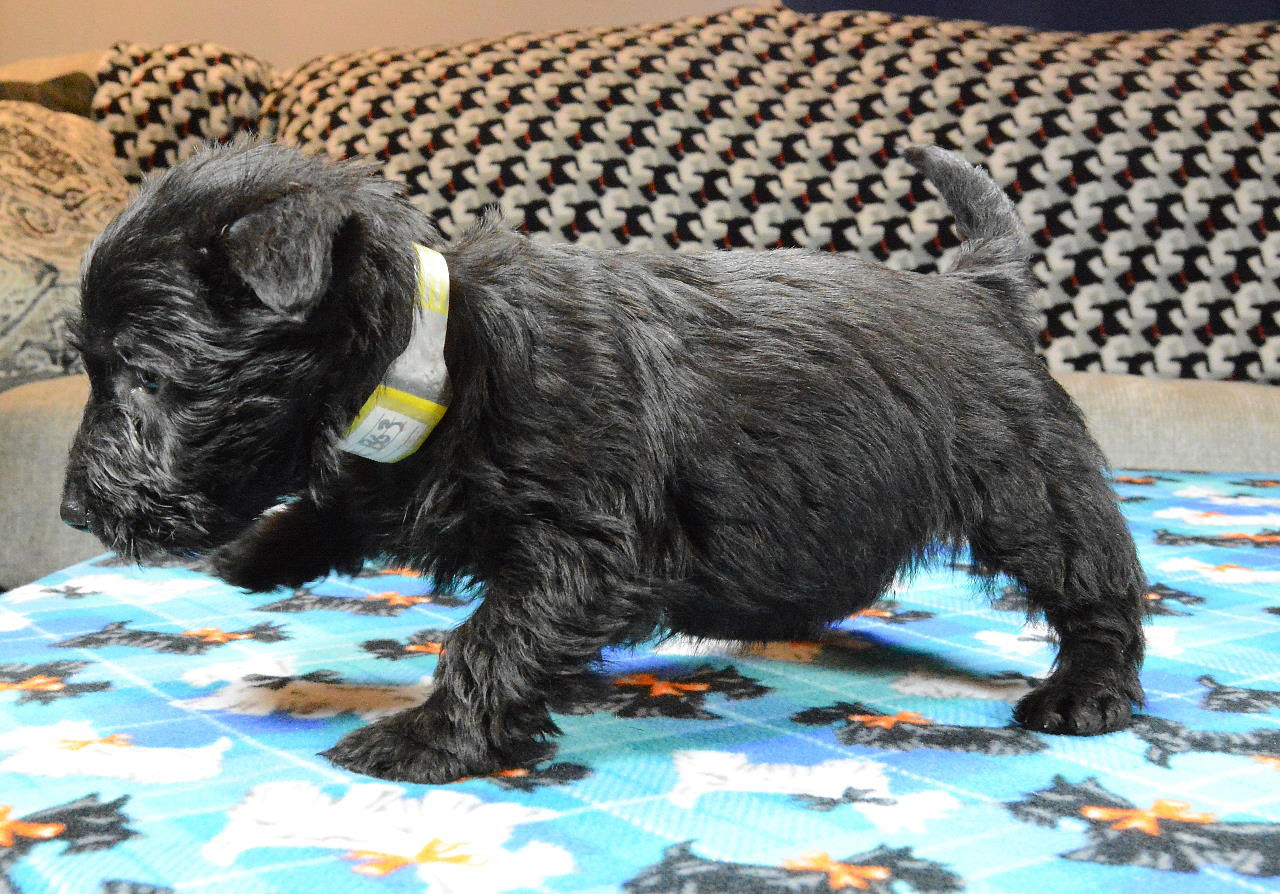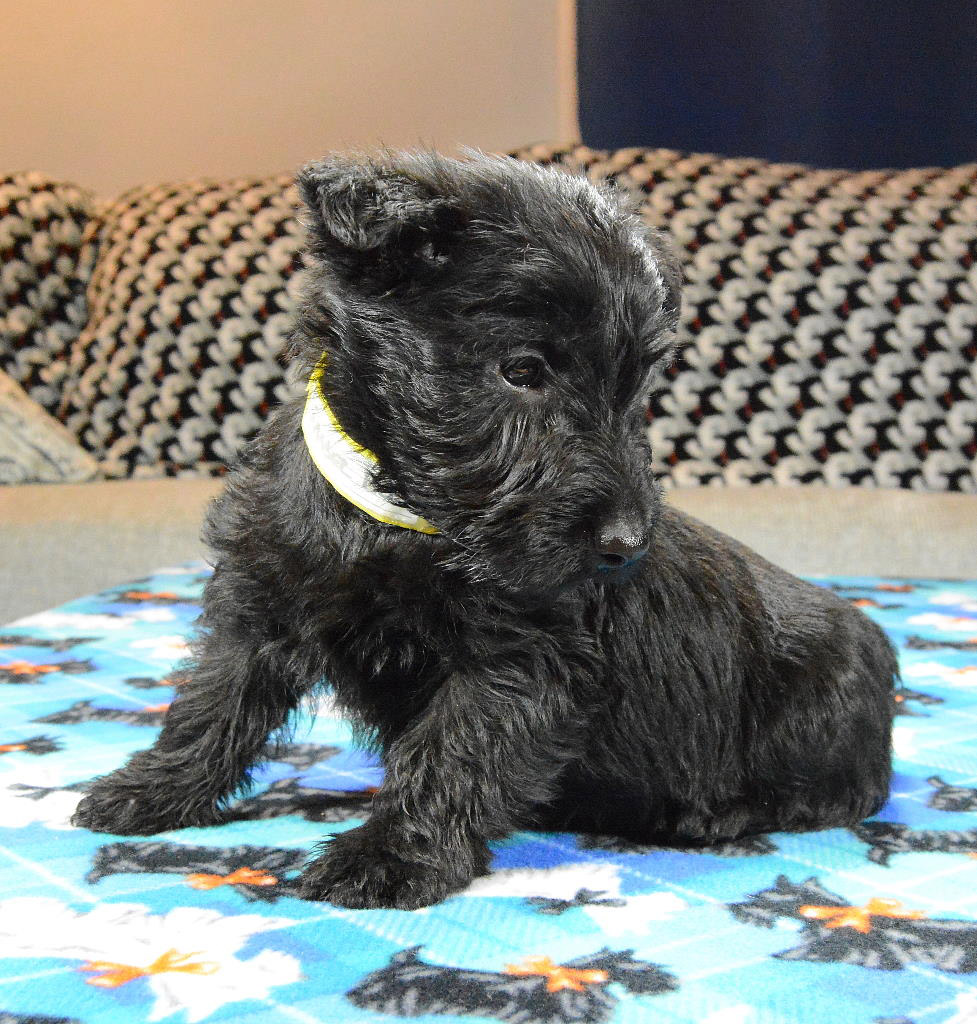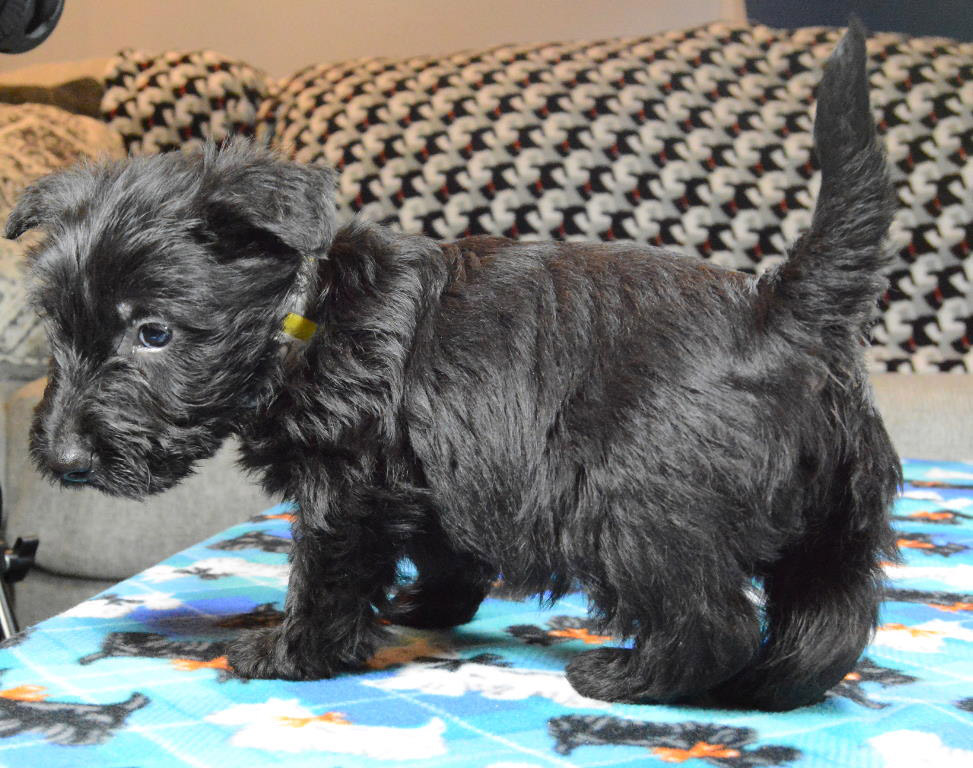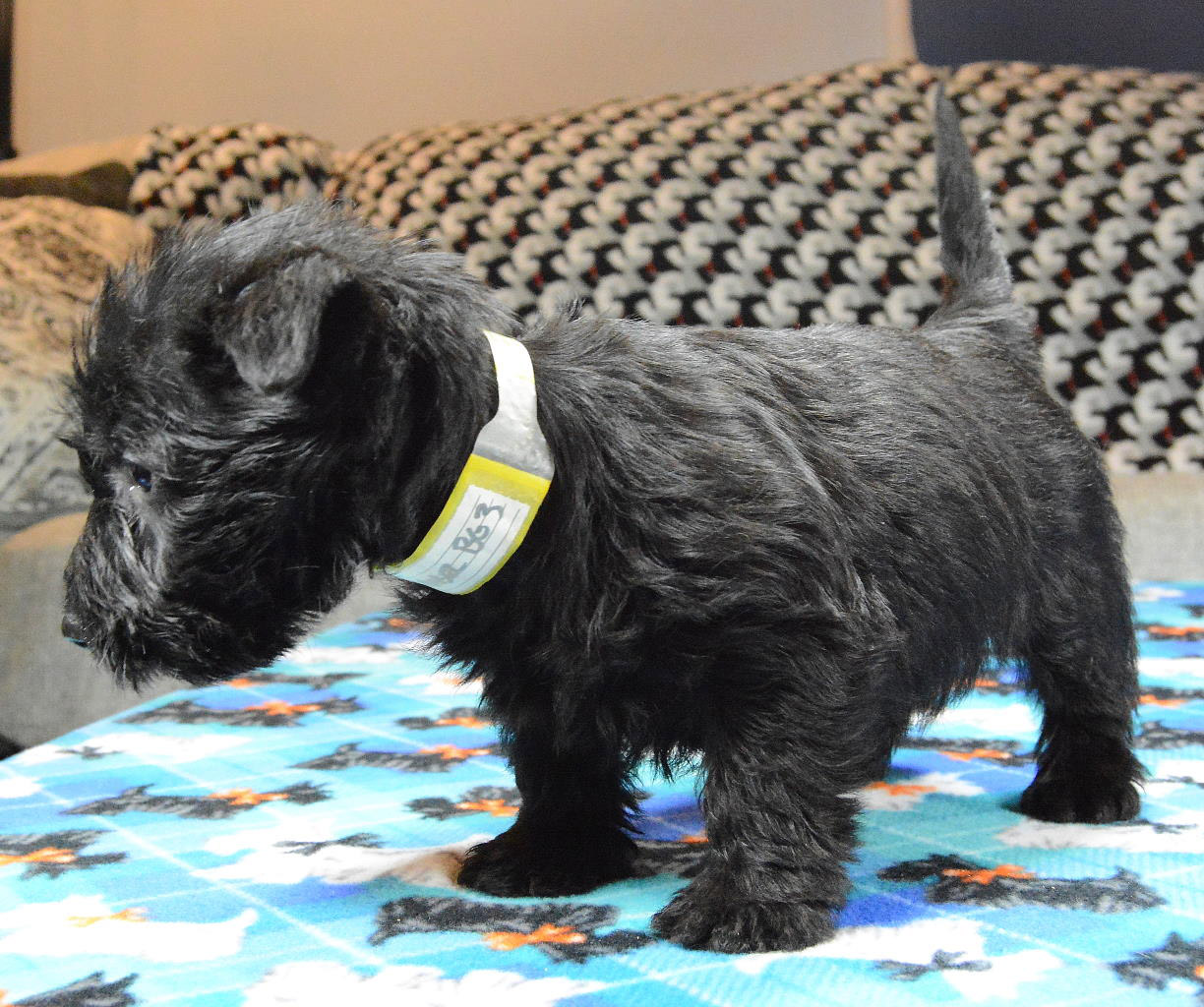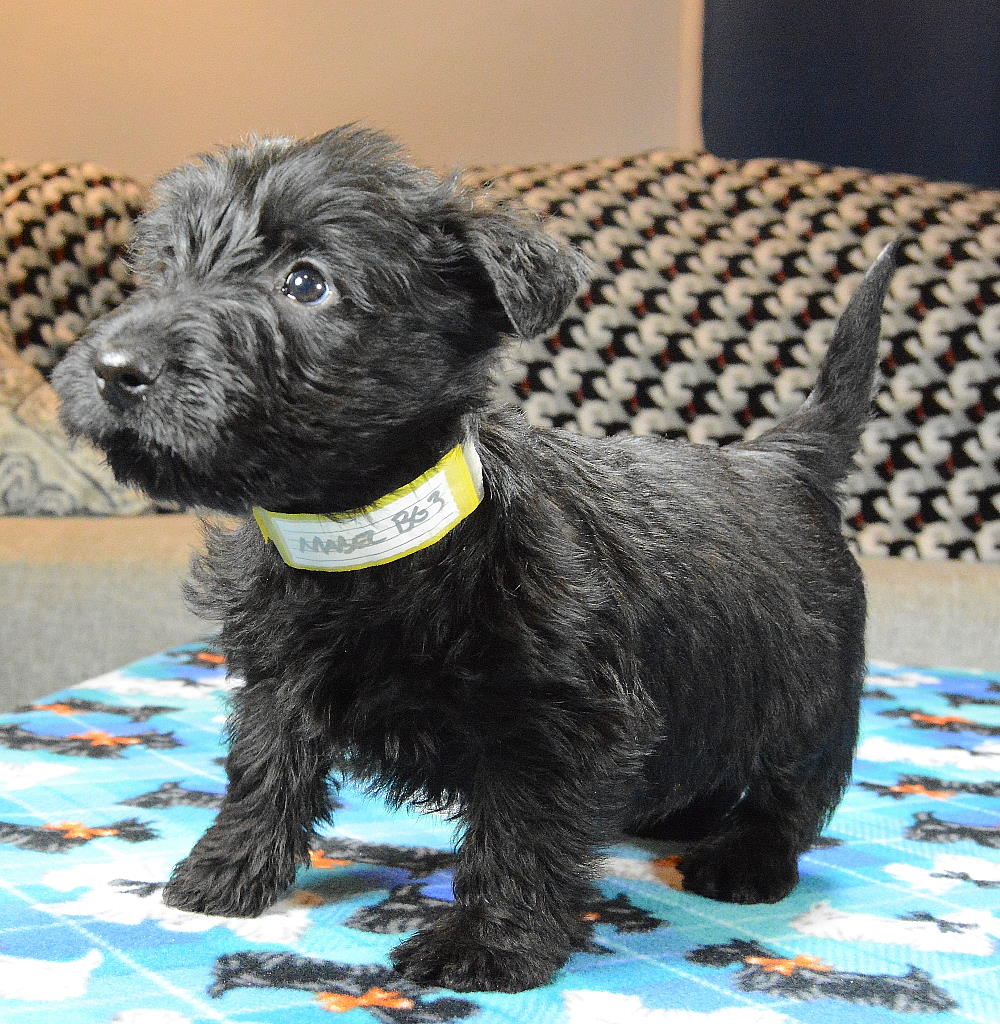 Black Girl #4
She prefers to be in your lap. She's a lover, not a fighter!
A bit cautious until she warms up.
She has a few brindle hairs on some of her paws and tips of her ears. You hardly notice when seeing her in person.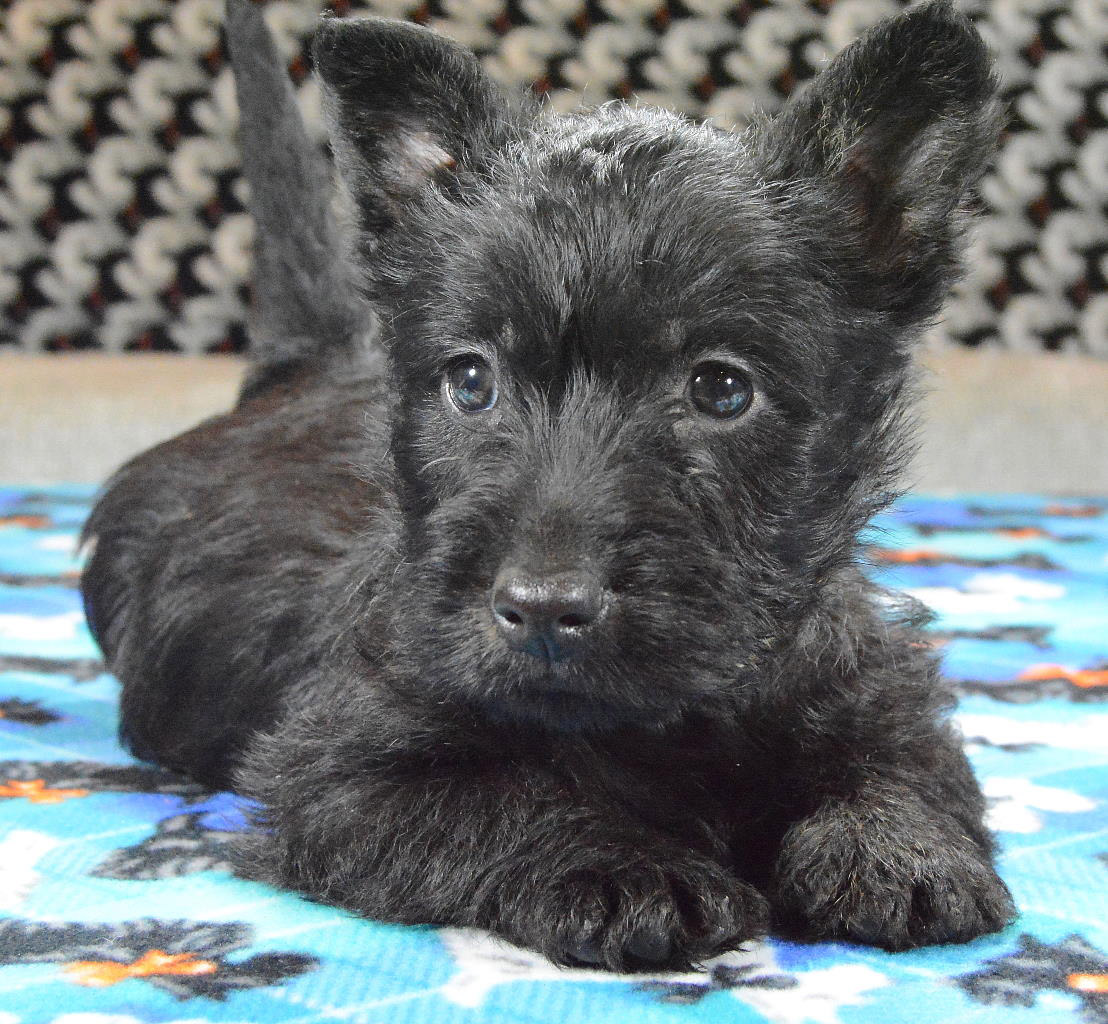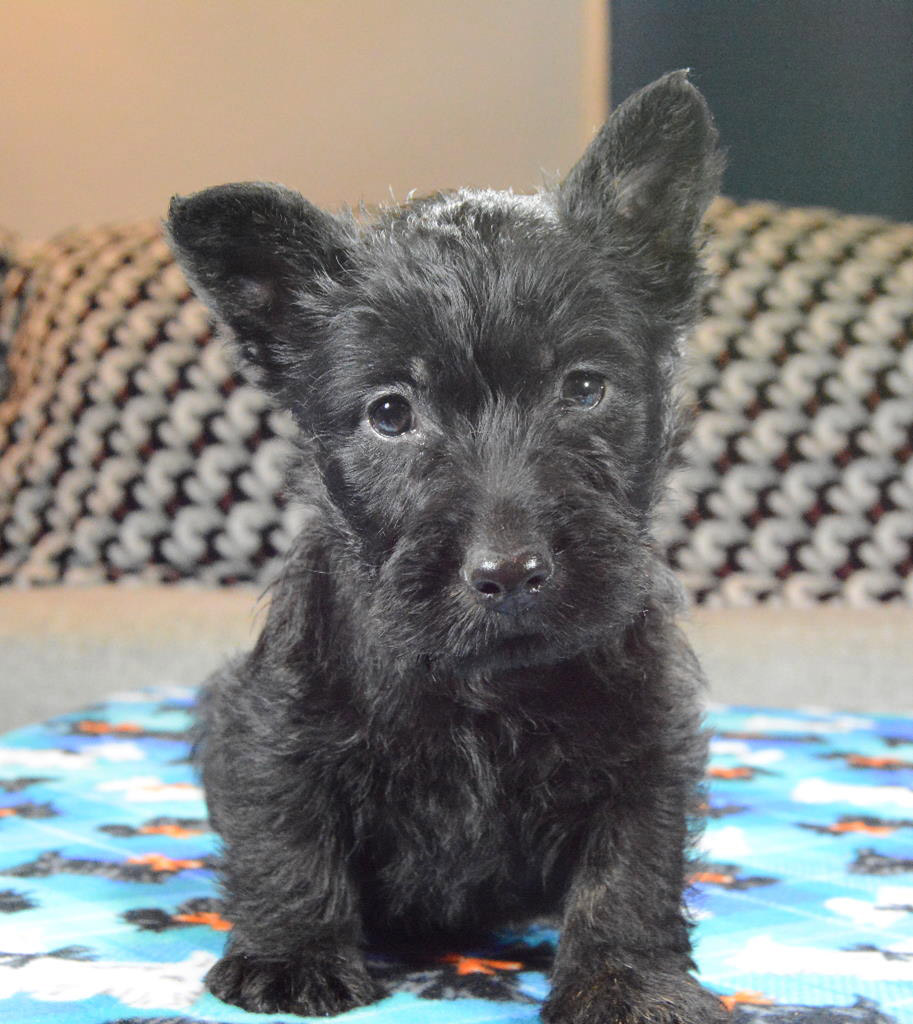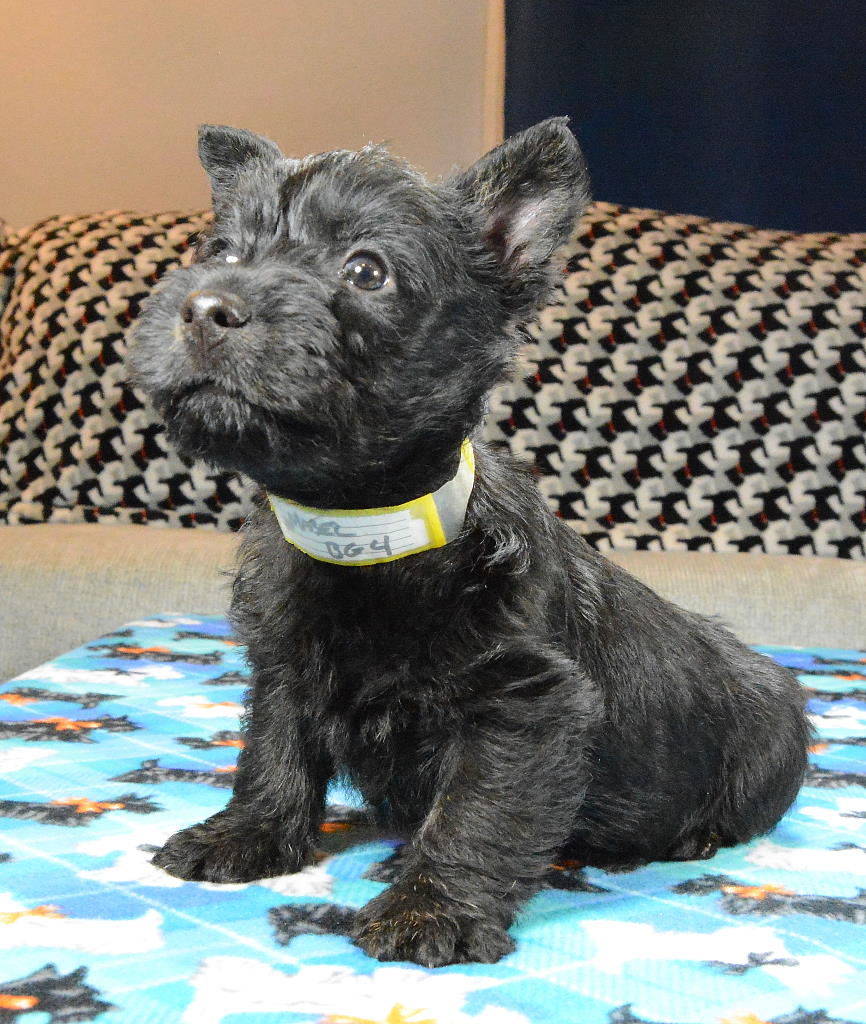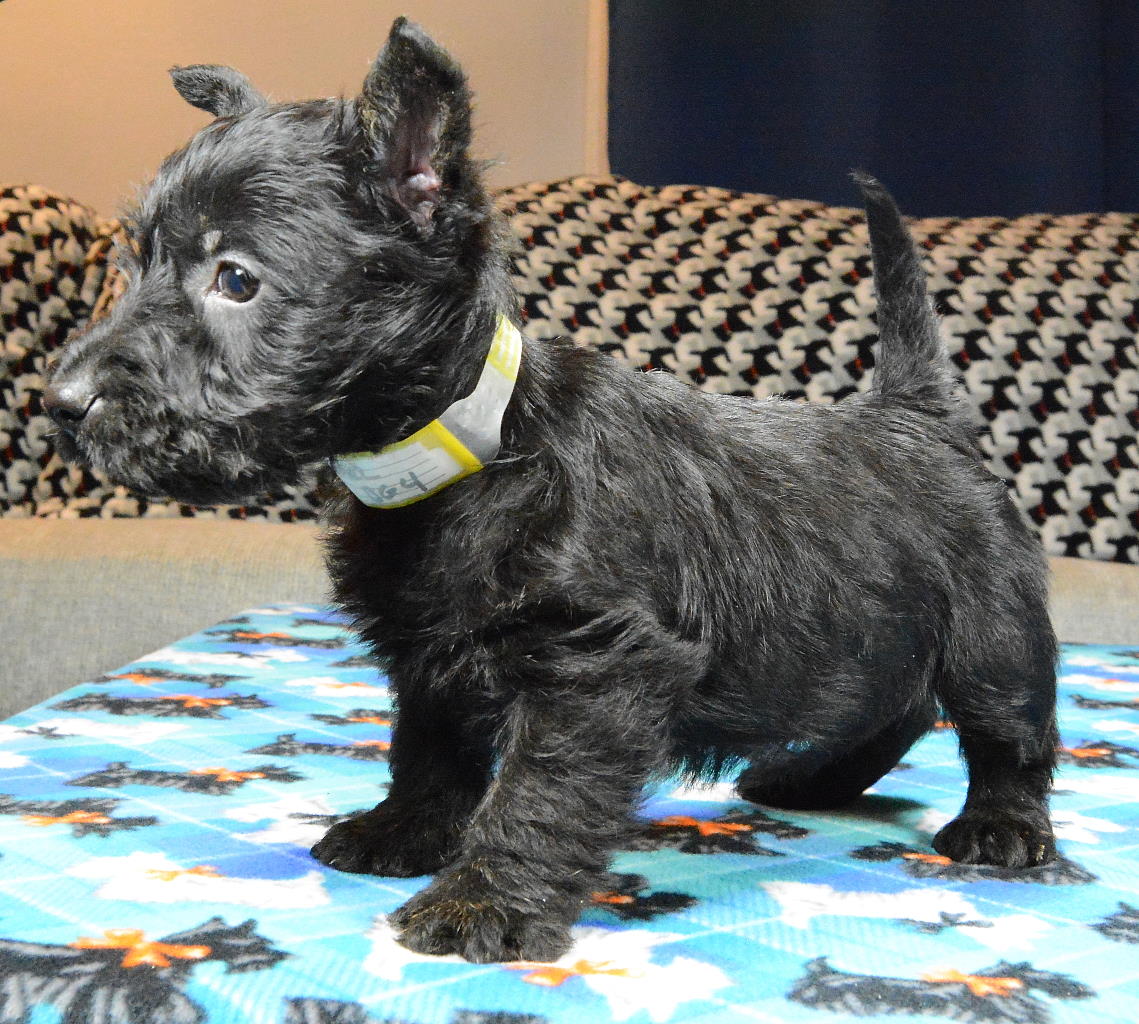 The Wheaten Girl
Similar to most her sisters, she prefers to look first then leap.
She's also quite the curious explorer.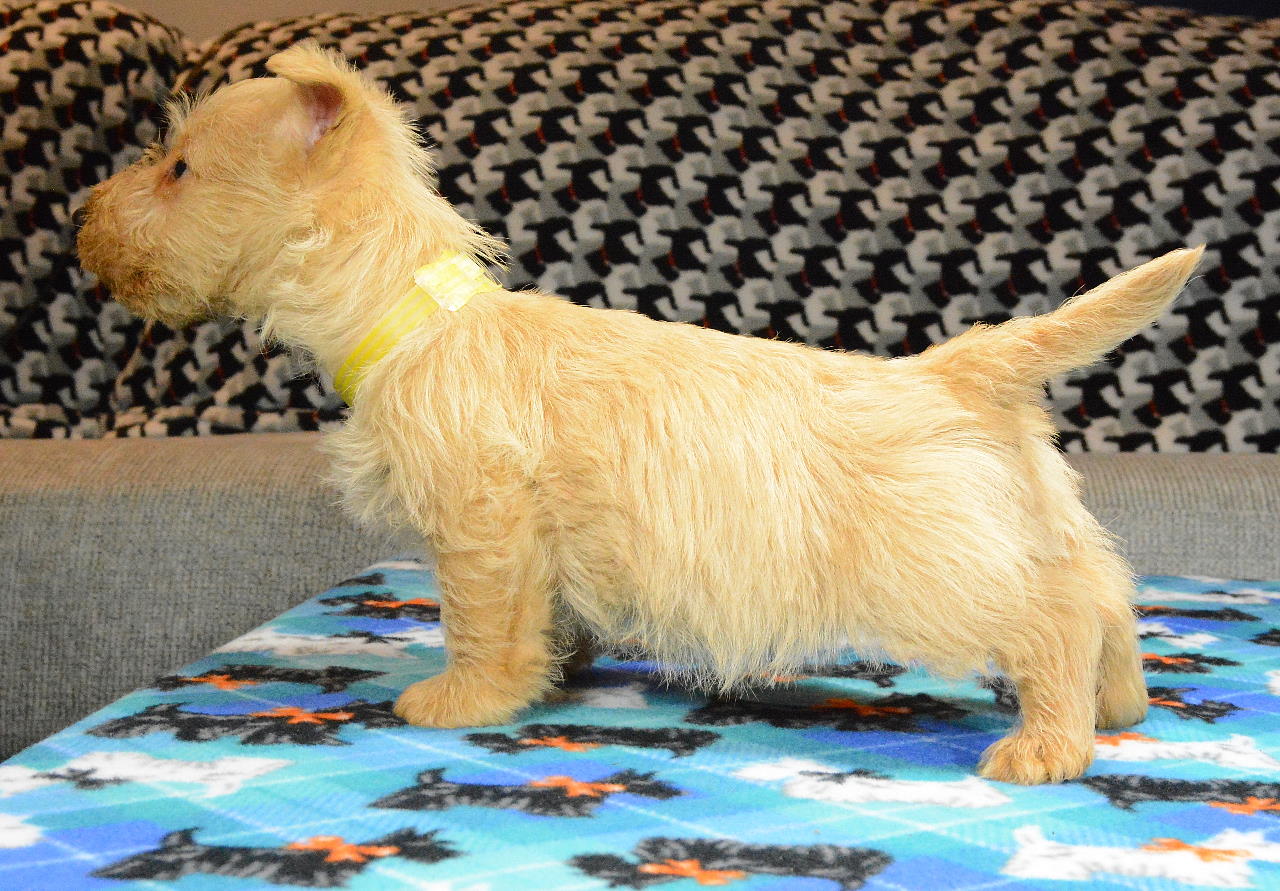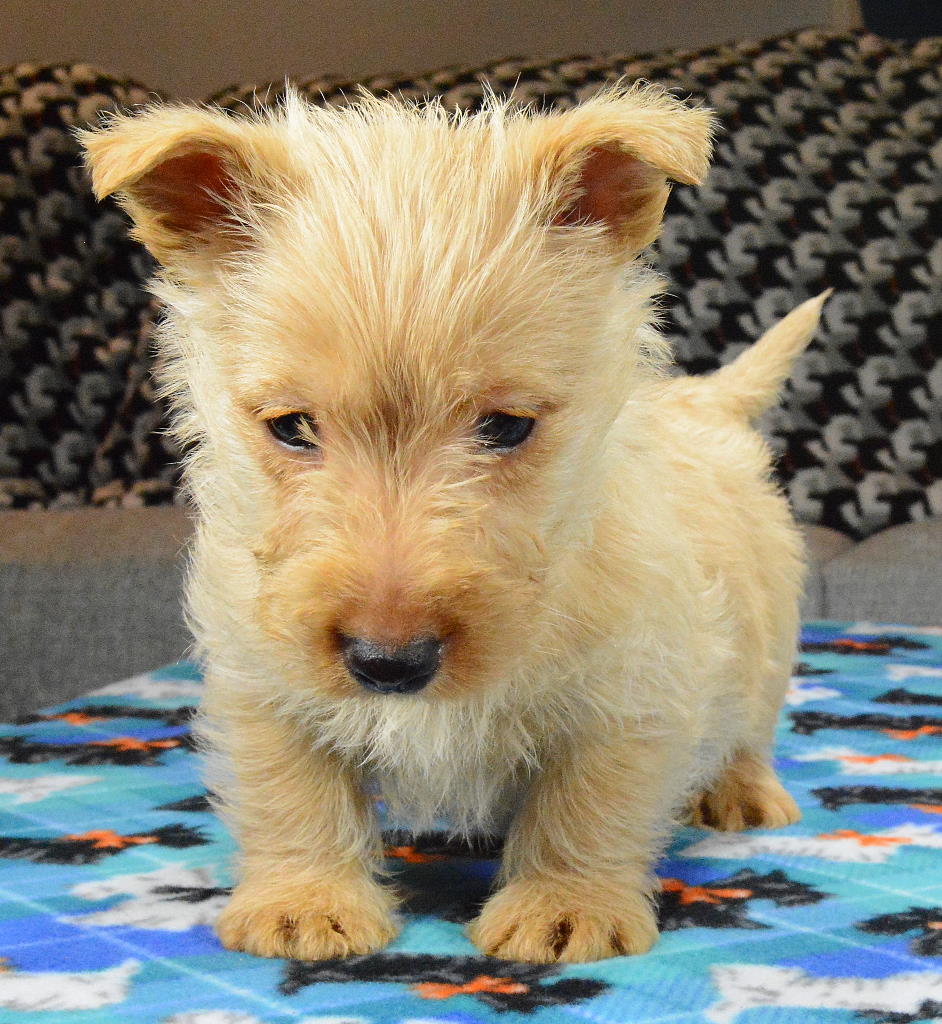 The Boys
Wheaten Boy #1
He's not worried about much when he is hard at play.
He's too brave for his own good. A fun pup.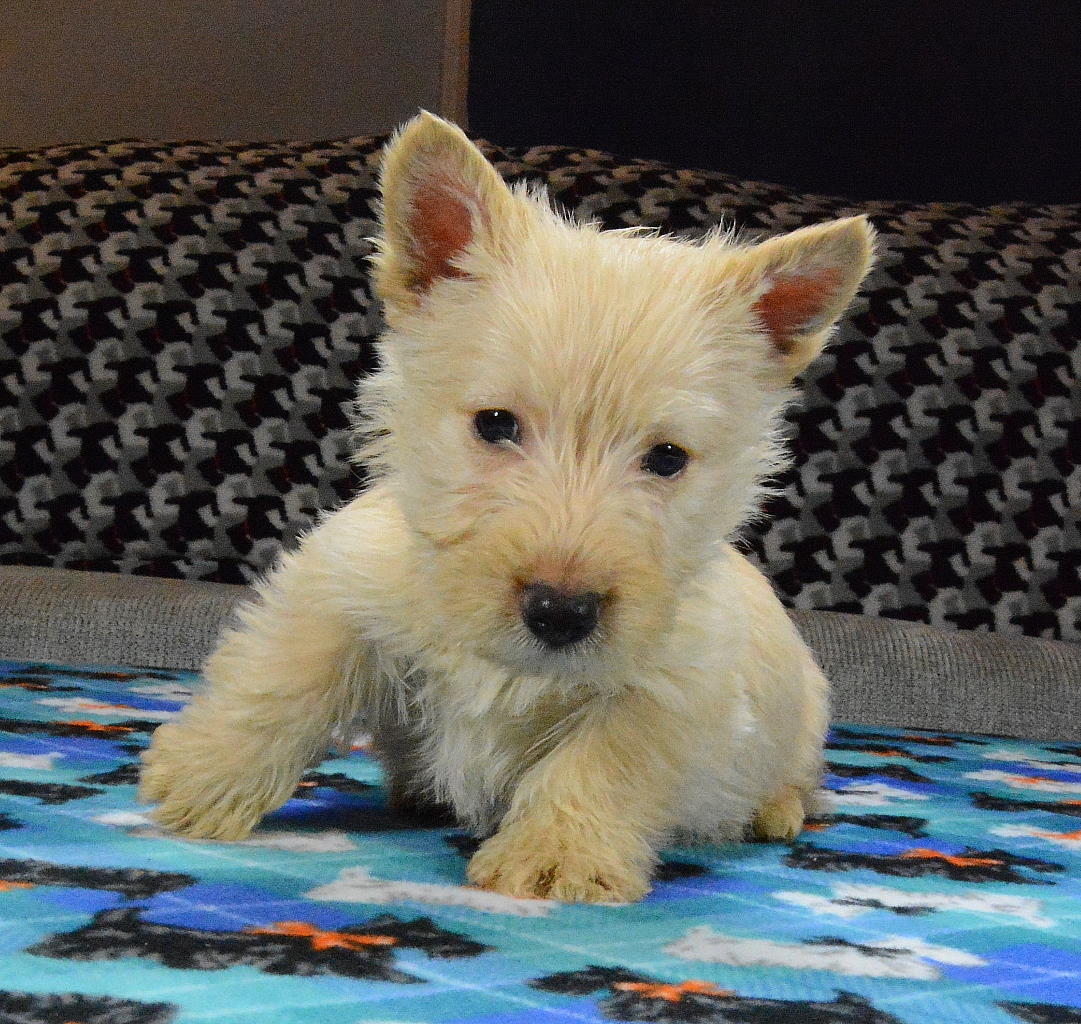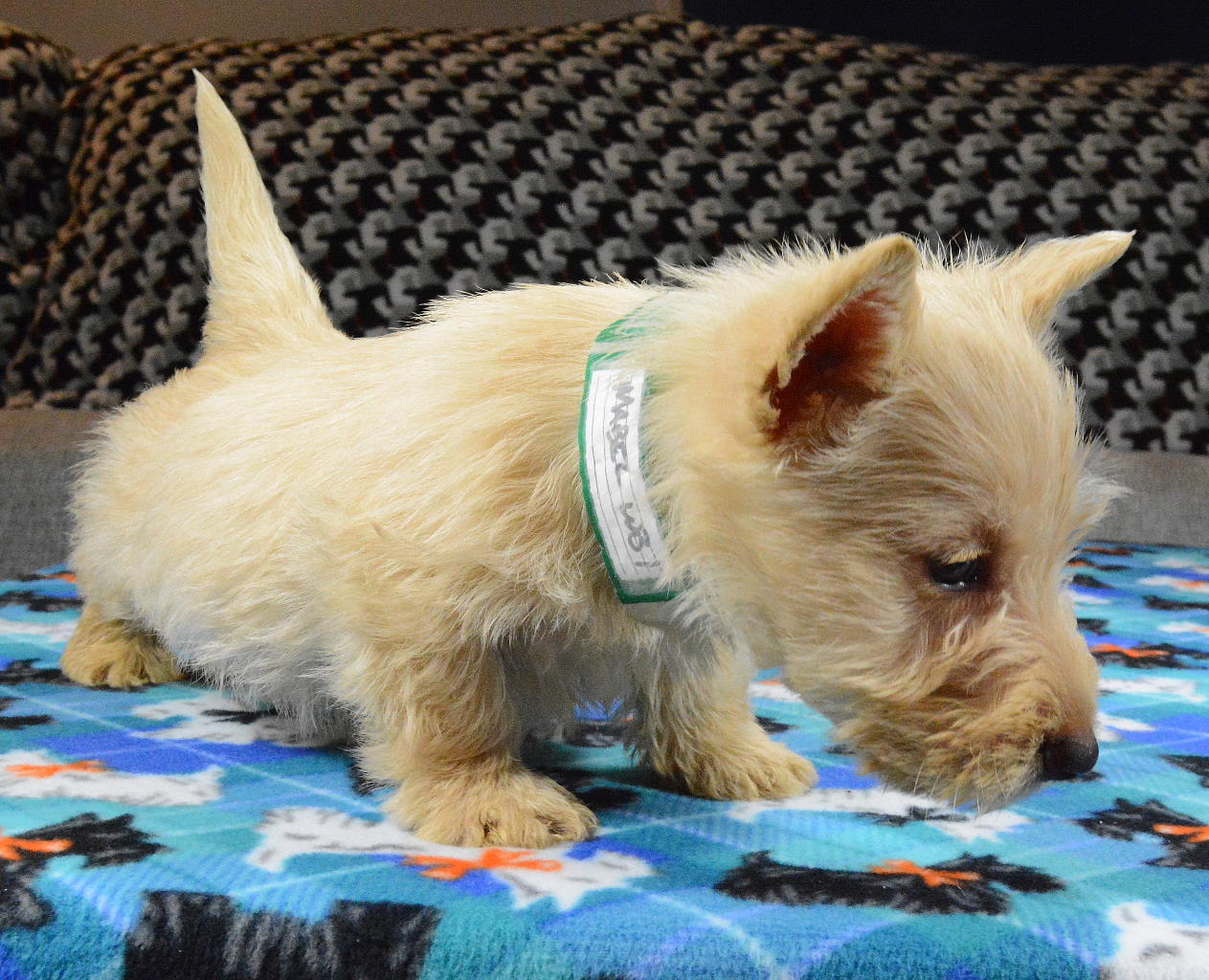 Wheaten Boy #2
He's a very playful and brave puppy.
Tail wags are the norm for him. He likes to be where the action is.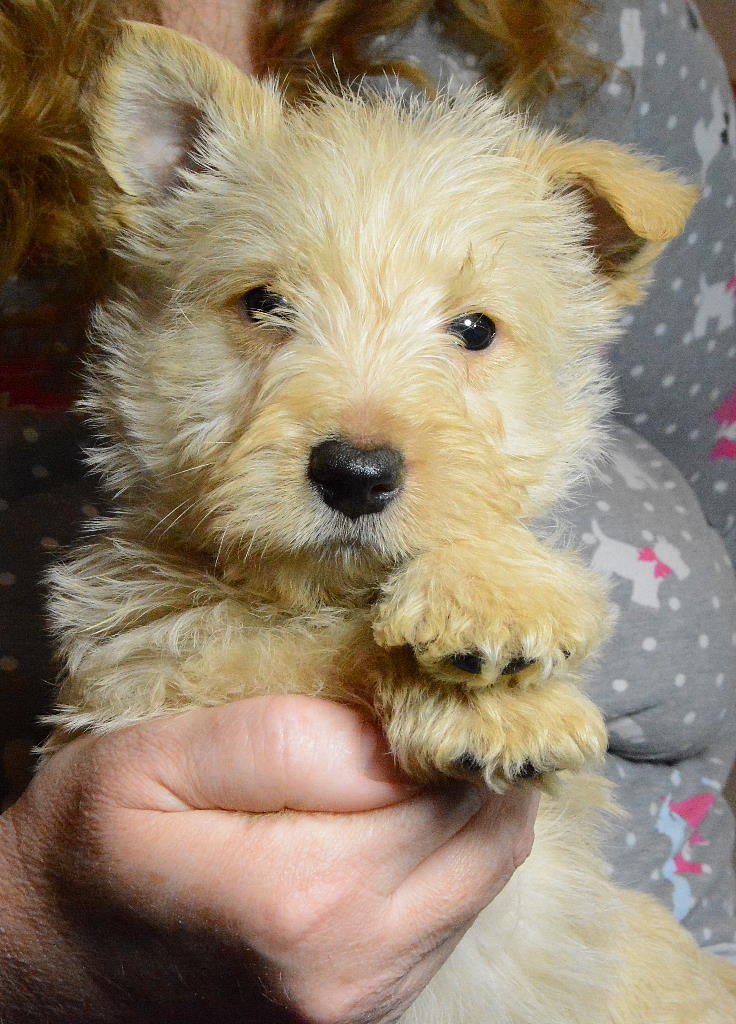 The End.
Please check us out on facebook for some BONUS pictures of this litter.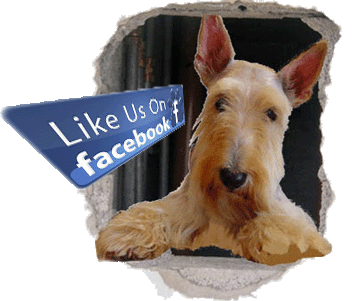 1-31-2022
On December 24th 2021, Mabel and Farley had a beautiful litter of 7.
4 black girls, 1 wheaten girl and 2 wheaten boys.
I am placing these pups to folks on my waiting list.
If you would like to be added to my waiting list (no obligation) Please Click HERE
Prices, terms, email address and phone number are located here.
These pups will be ready to go home on Saturday, February 26th, 2022
This litter is now weaned, they will go for 1st vet check and shots later this week.
Here are their 1st pictures.
2 Wheaten Boys * 4 Black Girls * Wheaten Girl
All 7
The Black Girls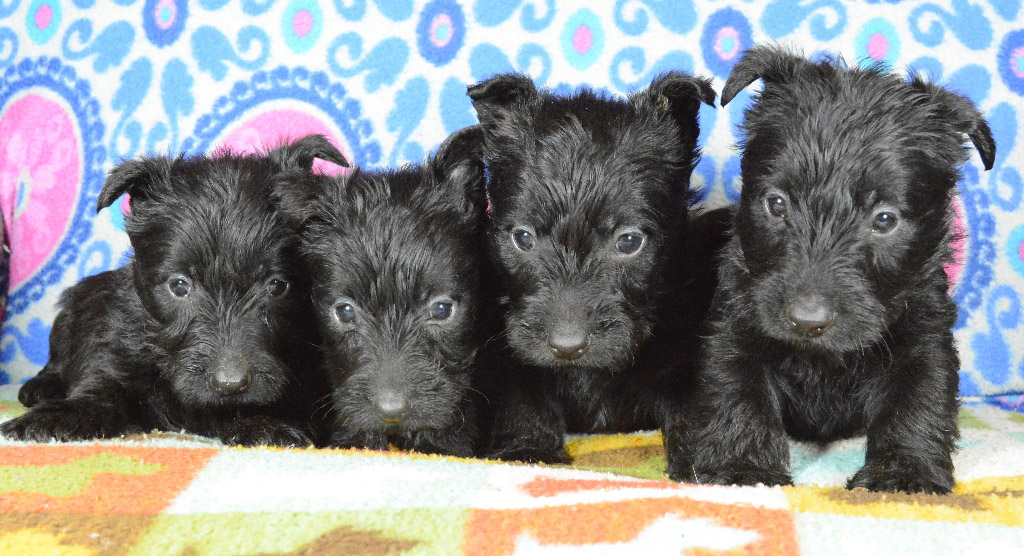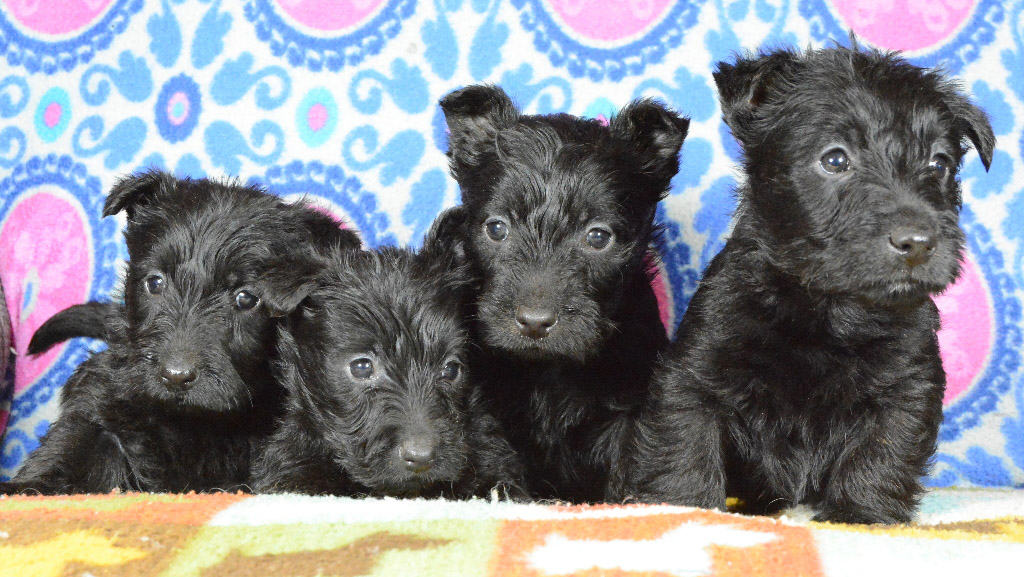 The Wheaten Girl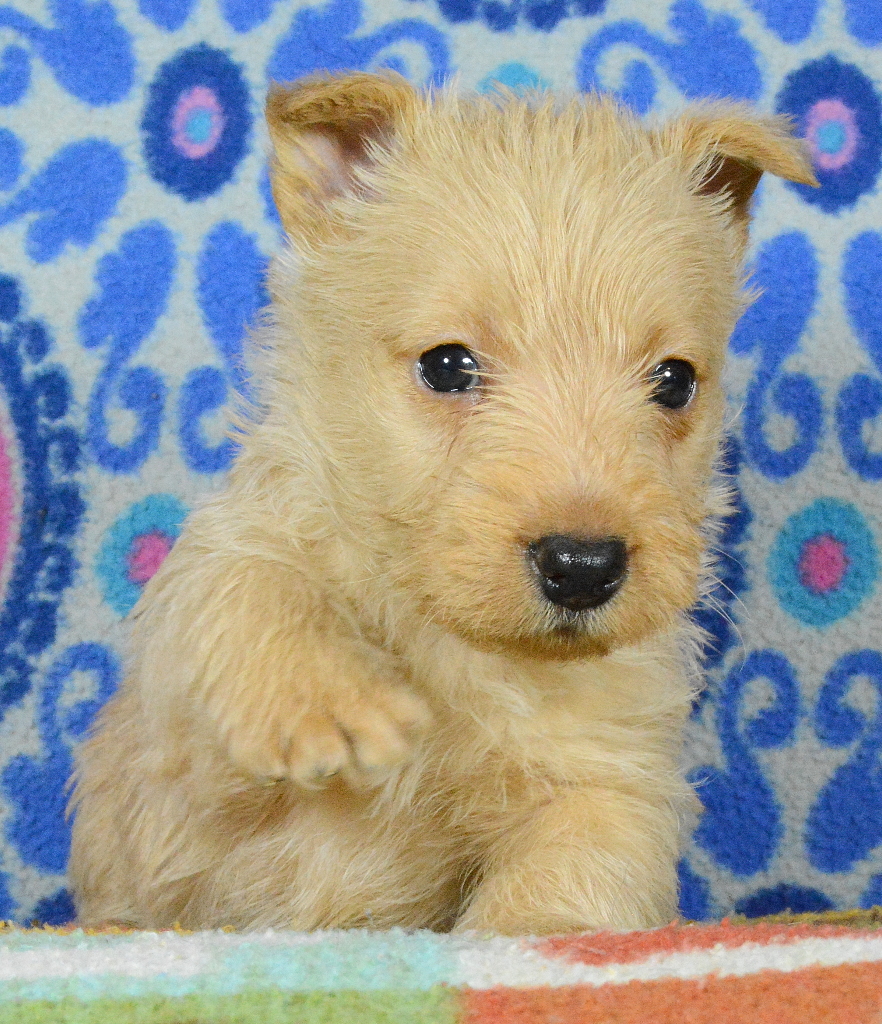 The Wheaten boys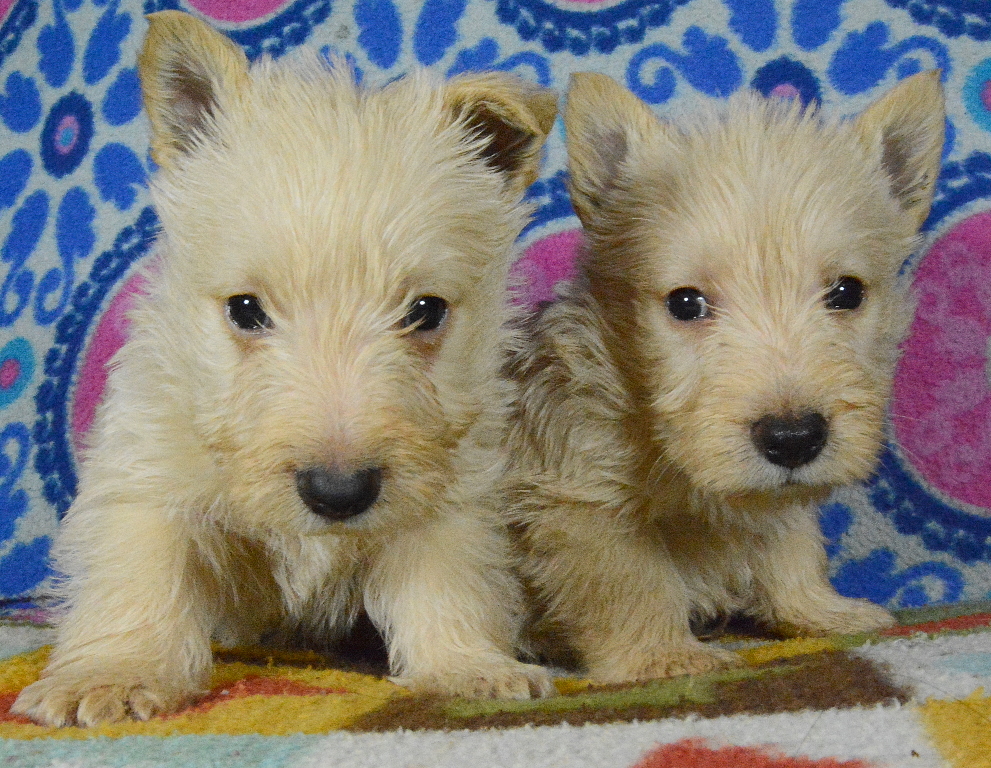 All 3 Wheatens
2 Boys The Girl