Cadee and George's December 25th, 2021 litter
Newest pictures are at the top of the page, the further down you look, the younger the pups.
-------------------------------------------------------------
02-12-2022
WARNING BIG UPDATE, PLEASE LET ALL PICTURES LOAD.
These pups have had their 1st vet check and inoculations.
They are now 100% weaned.
Here are the new pictures.
Everyone has a new ID collar, this will remain with them until they go home.
They are all wearing orange.
The Girls
(They're all girls)
Black Girl #1
Yeah she's the runt but don't tell her that because she acts like she owns the place.
She is dainty so I made sure my vet checked her over good. Perfect he proclaimed!
She is confident for her age and size but she is small, maybe 75% the size of her sisters.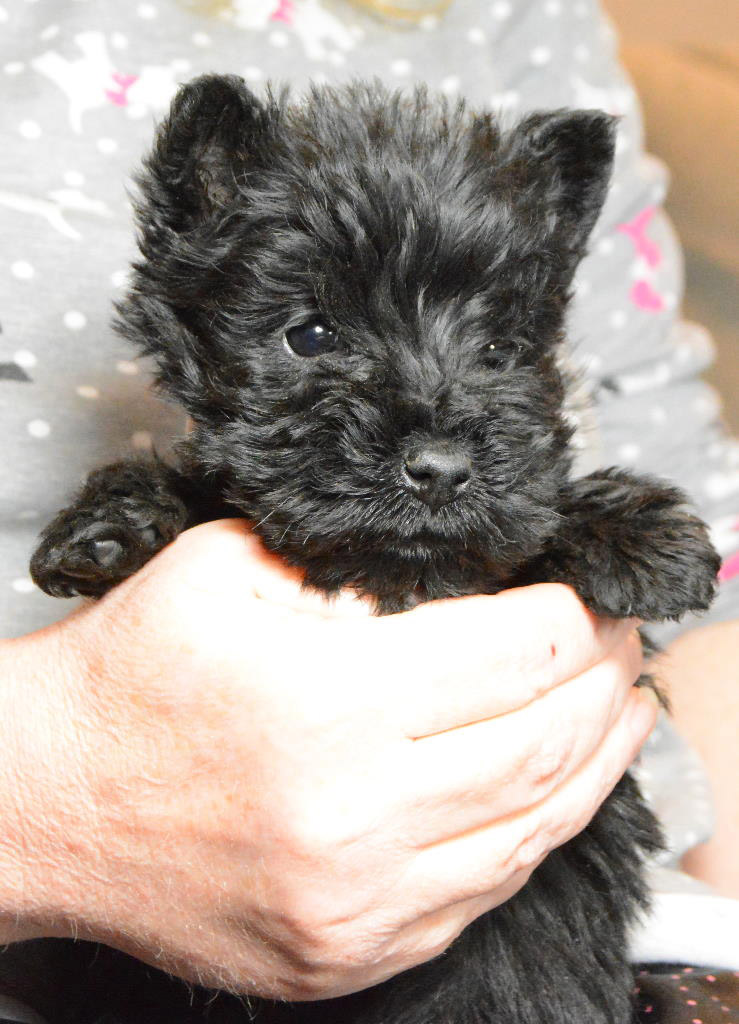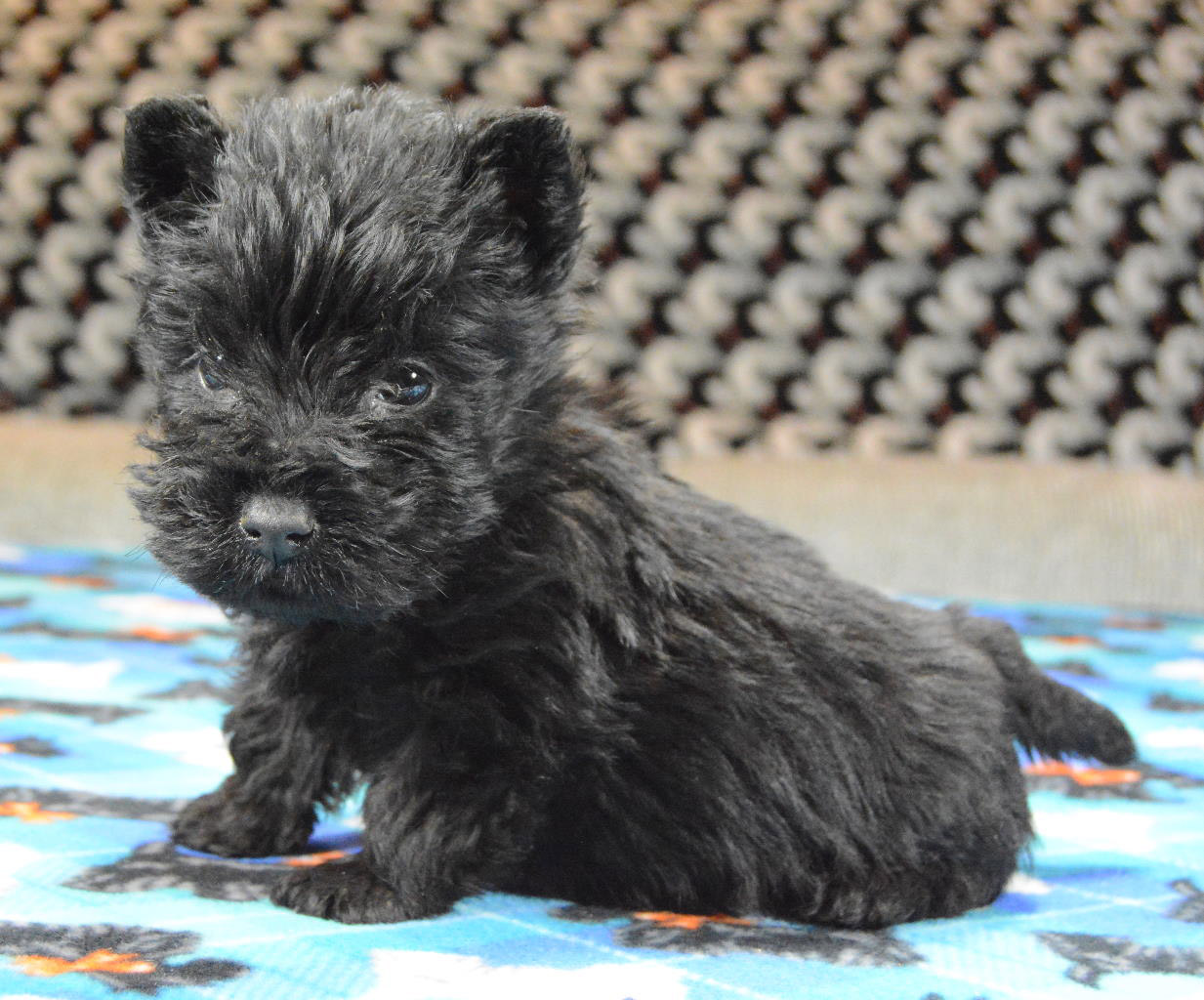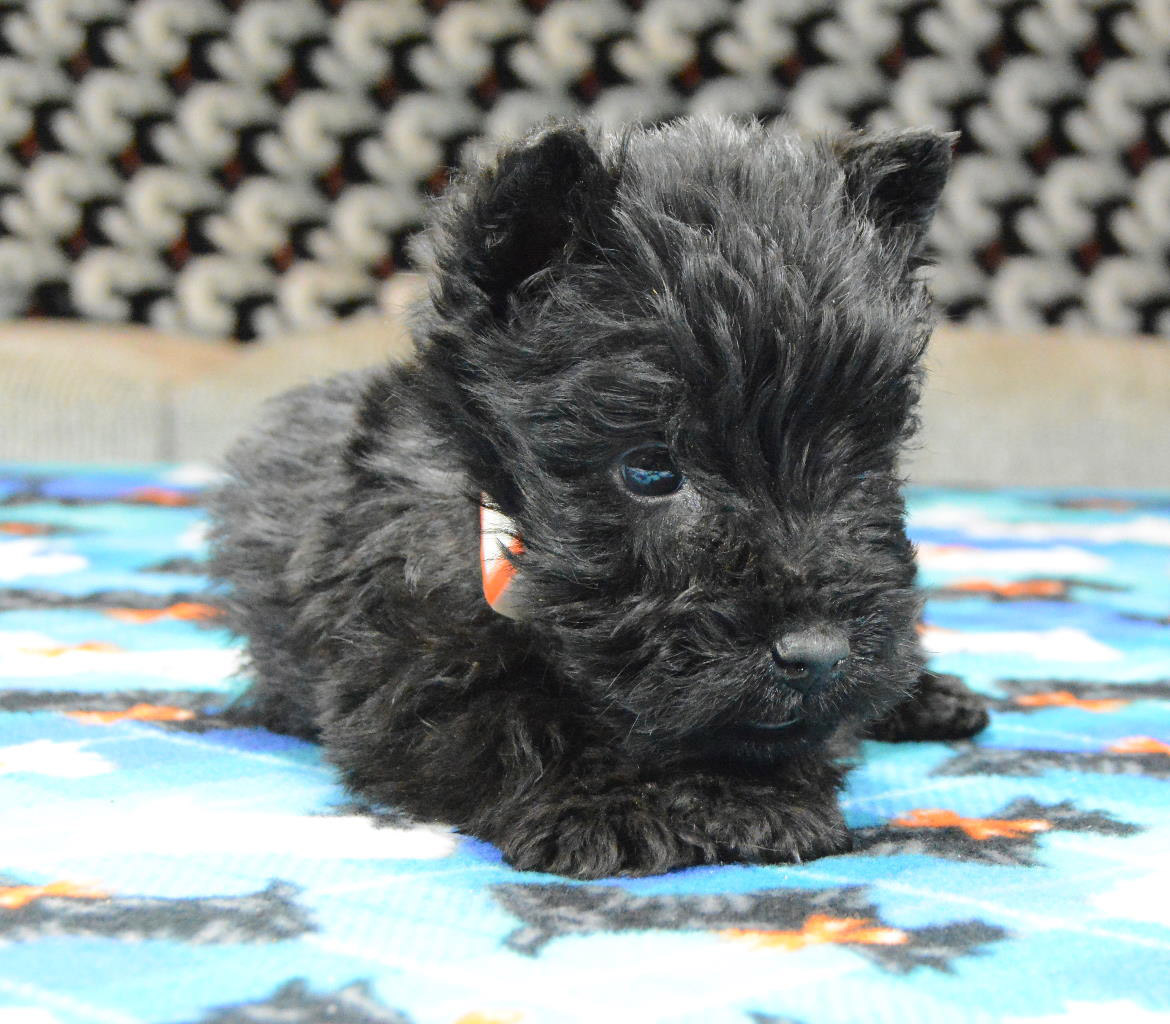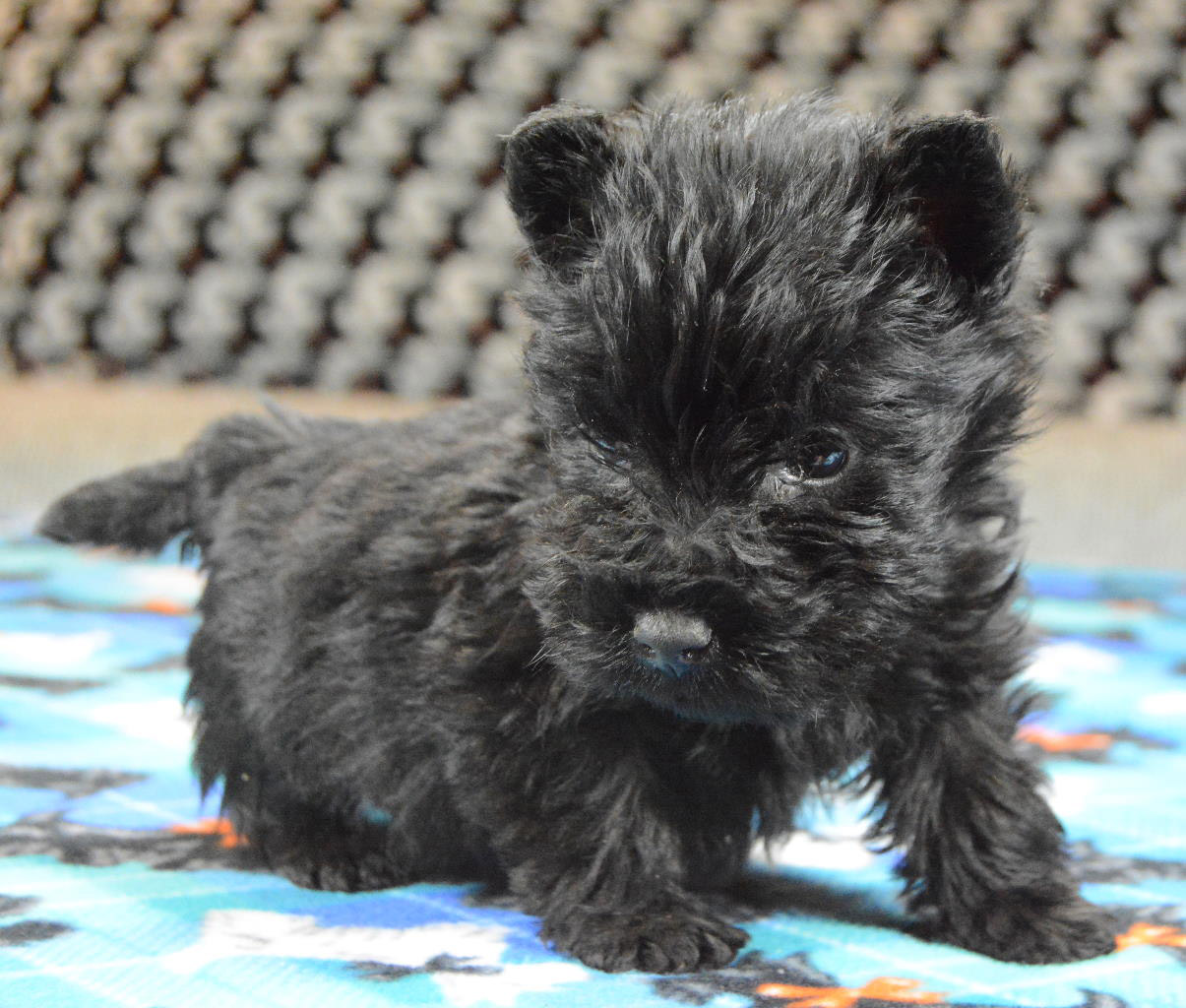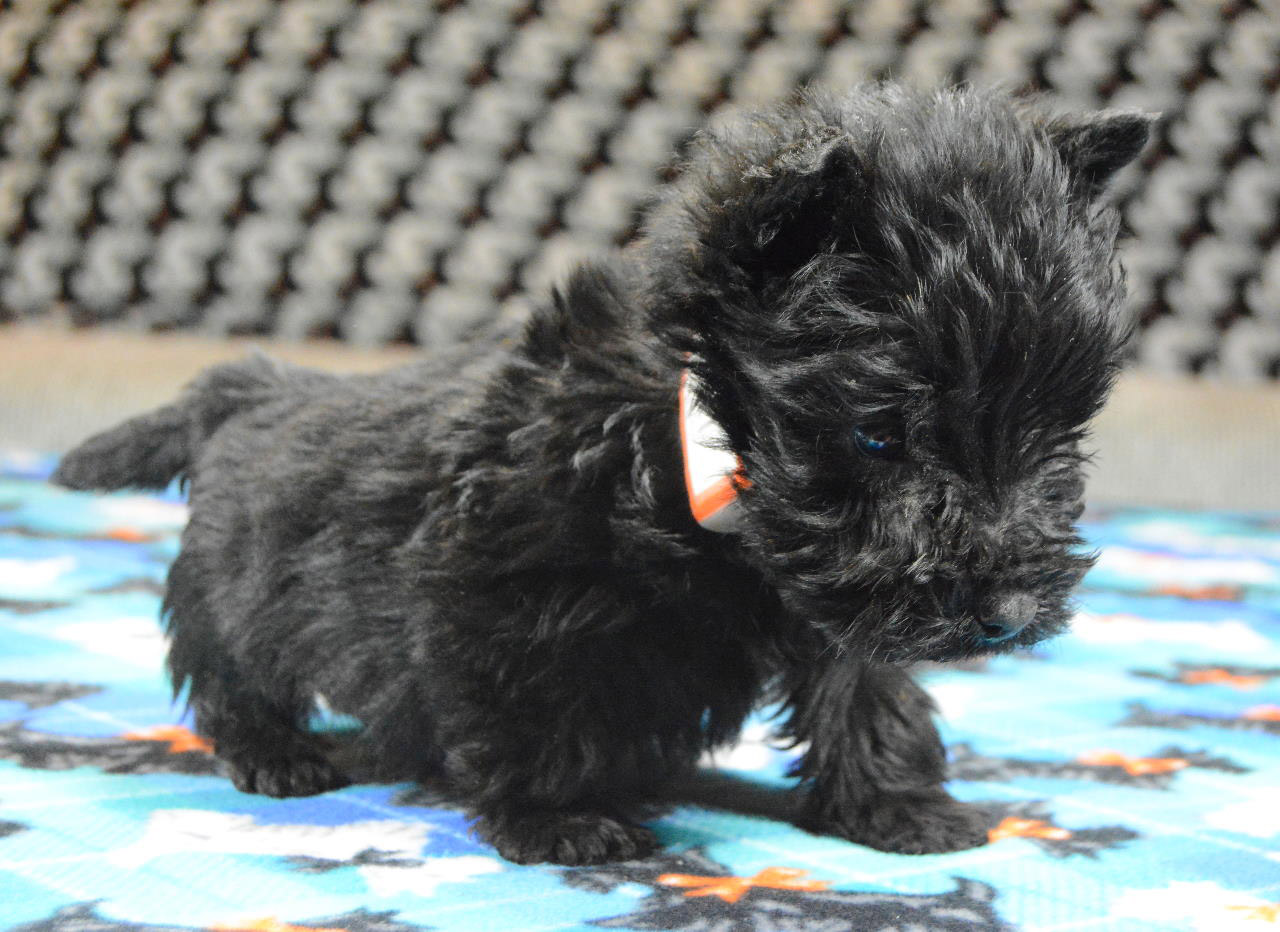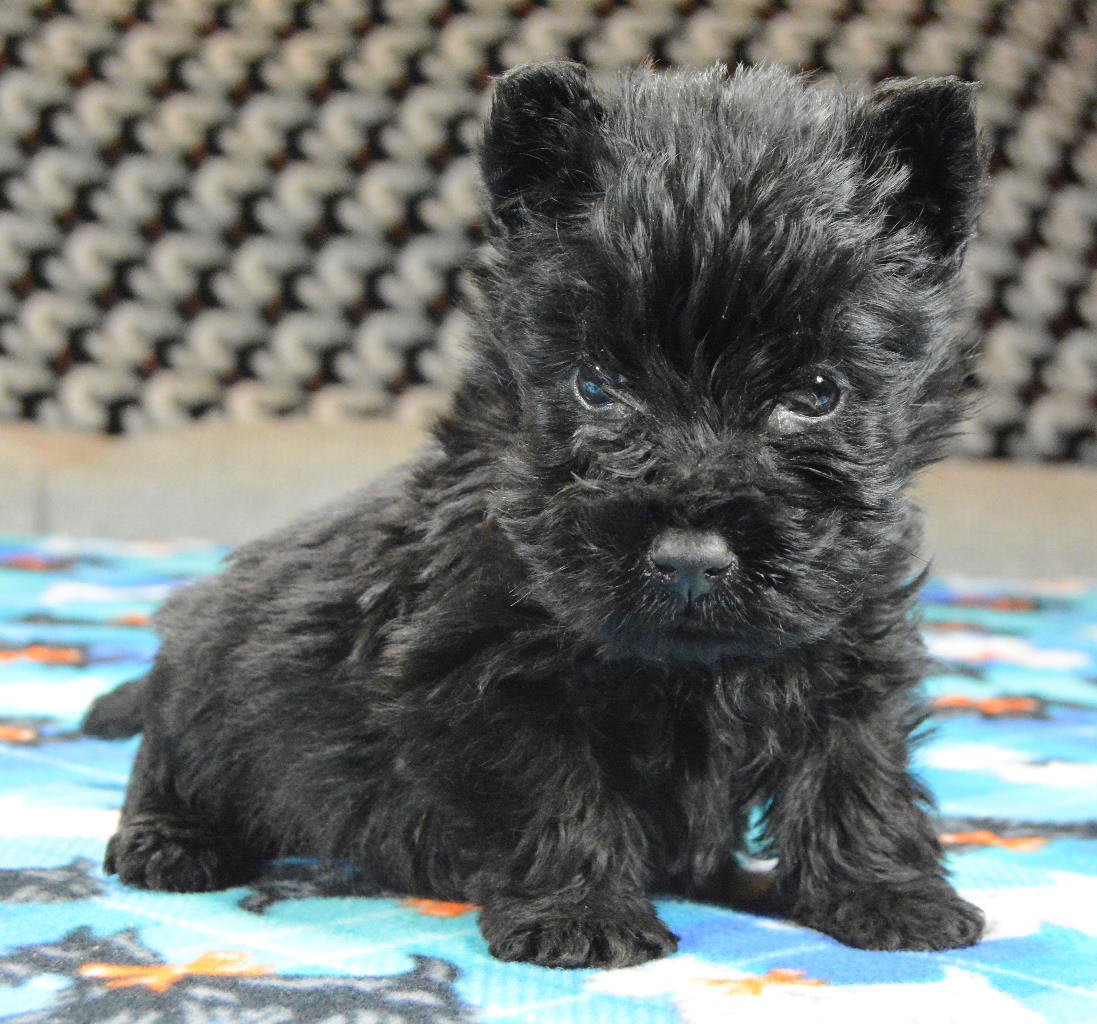 Black Girl #2
She never rushes in, she just kind of enters and expects you to notice.
She is the queen and everyone else should just pay attention to her.
At least that's what she thinks!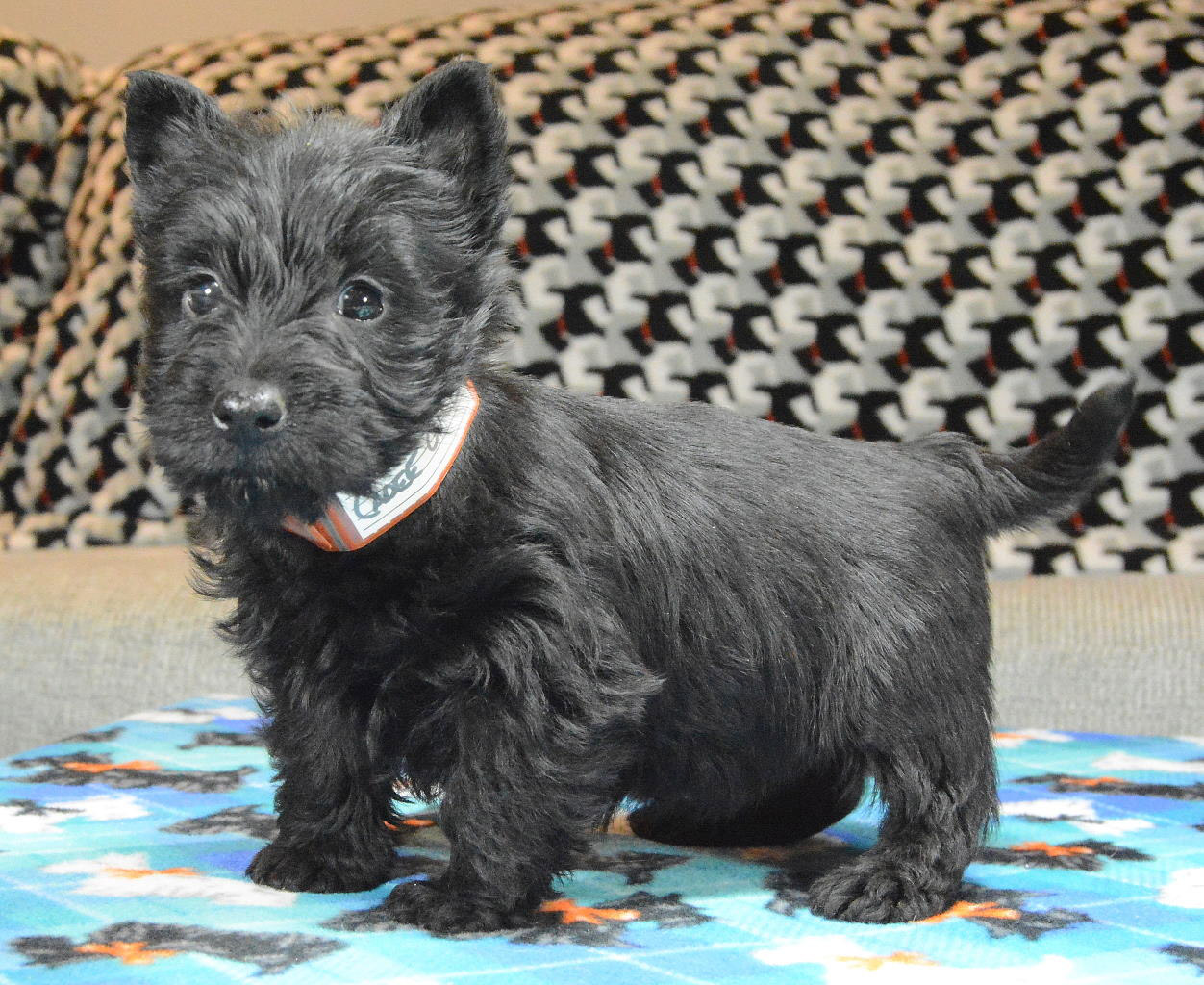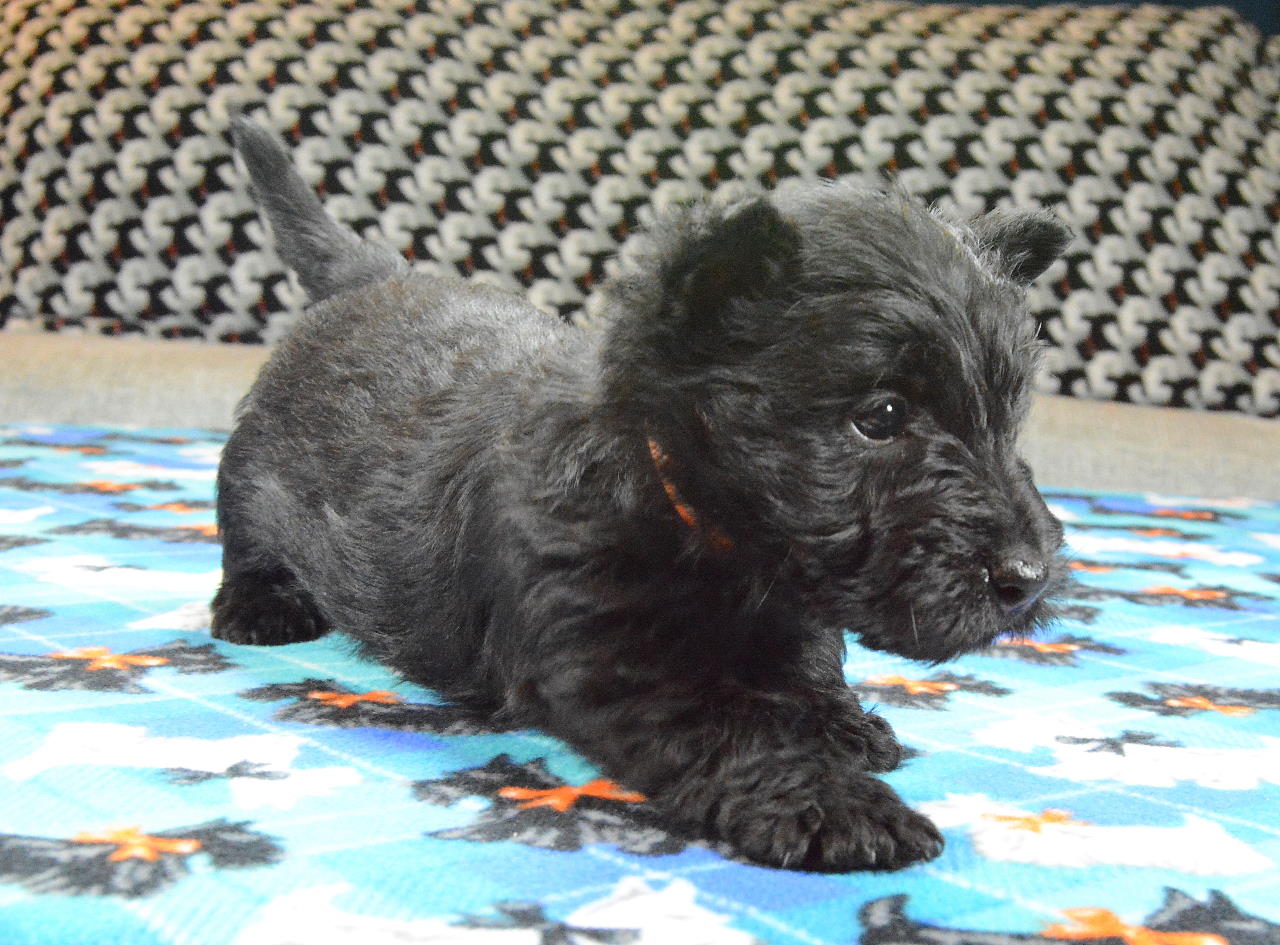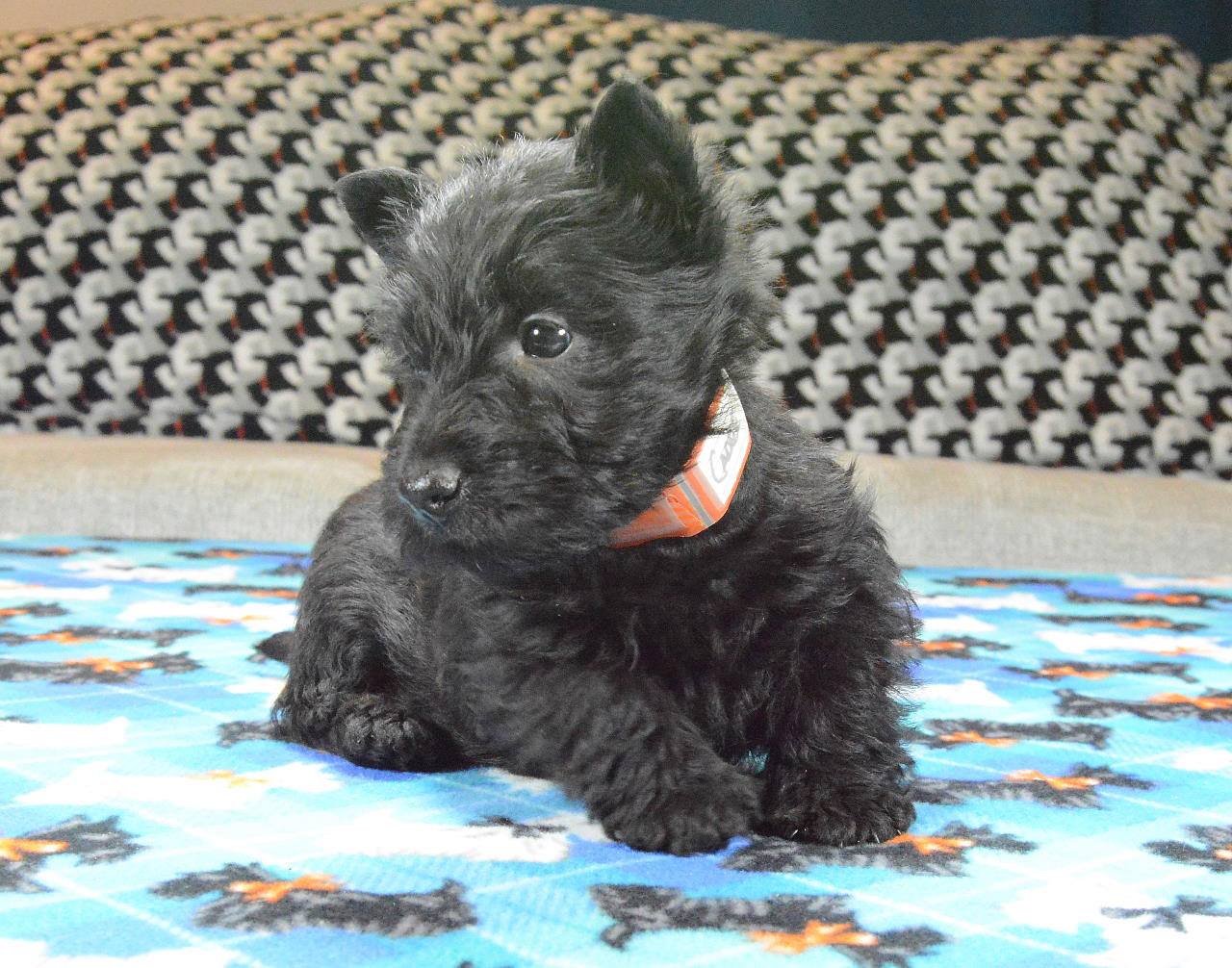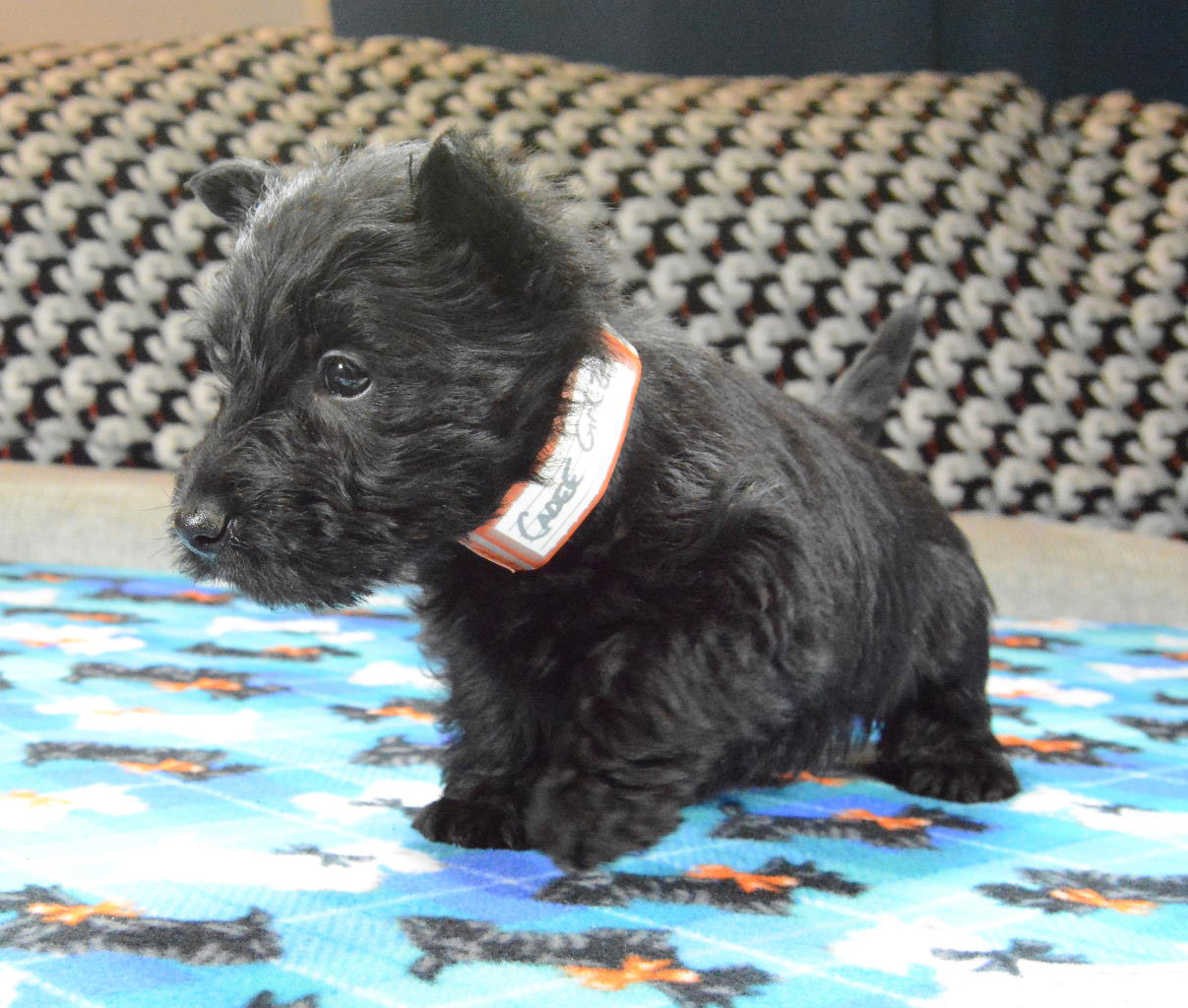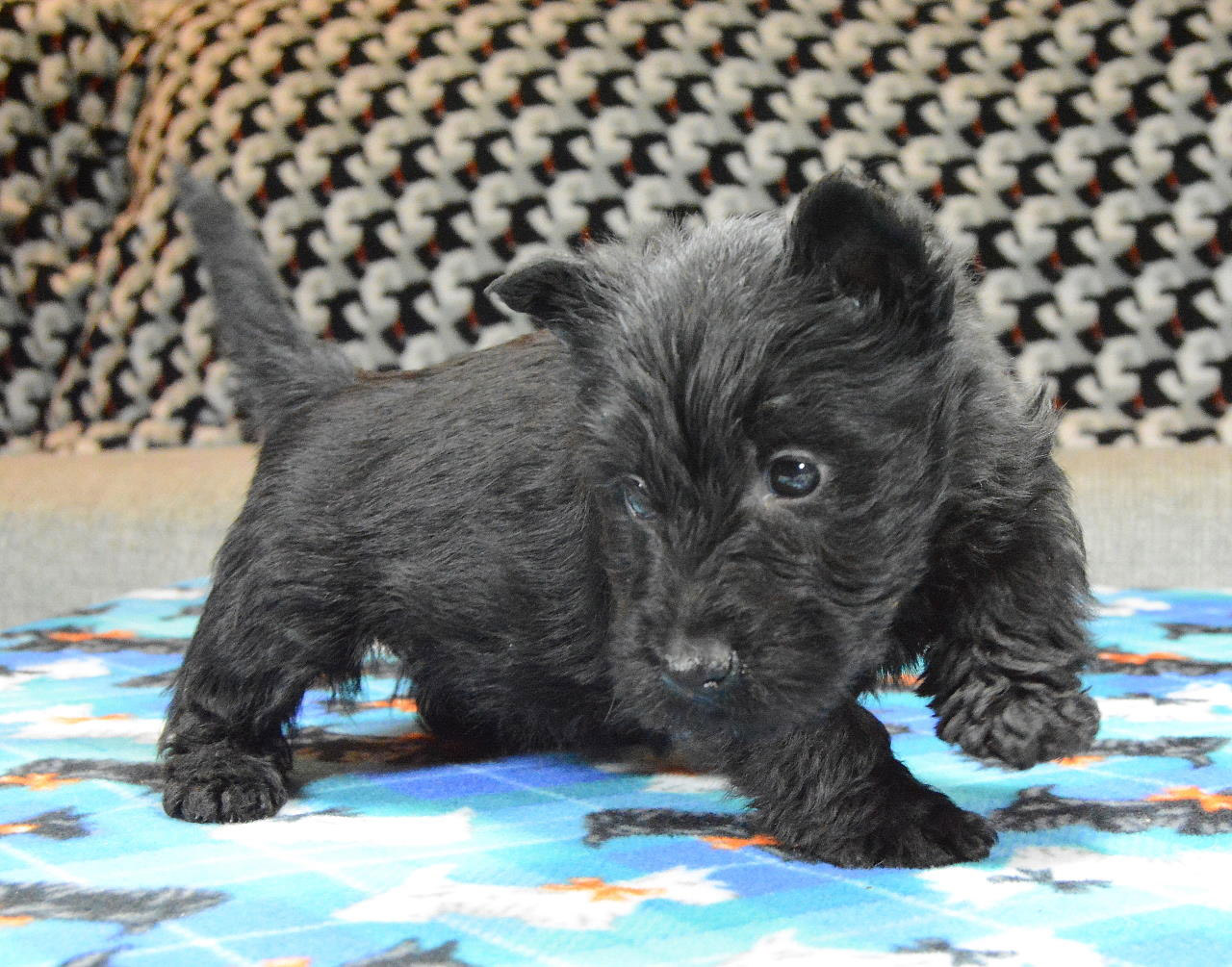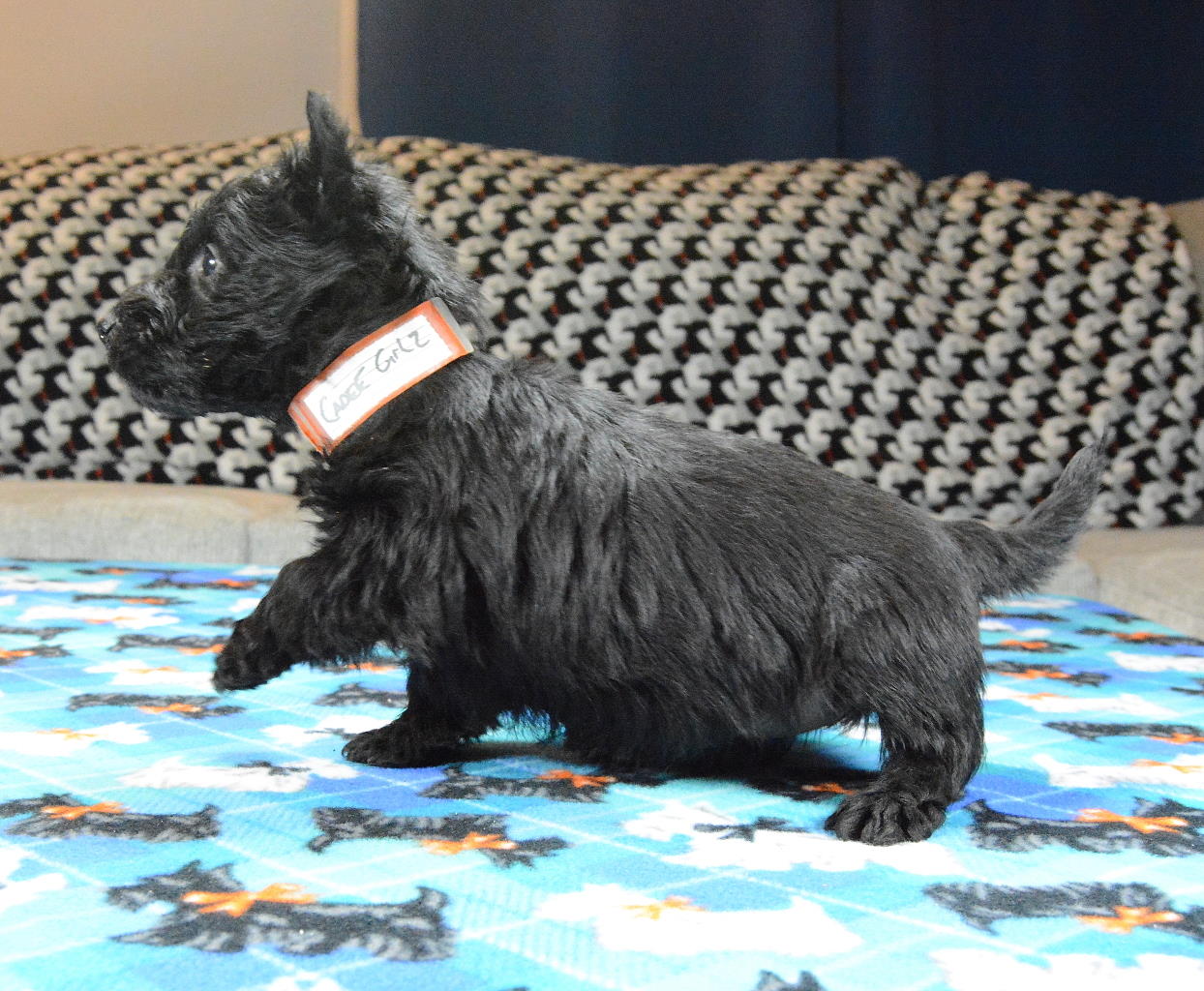 Black Girl #3
She is brave enough, as long as the coast is clear and one of her sisters goes first!
She likes to explore her surroundings.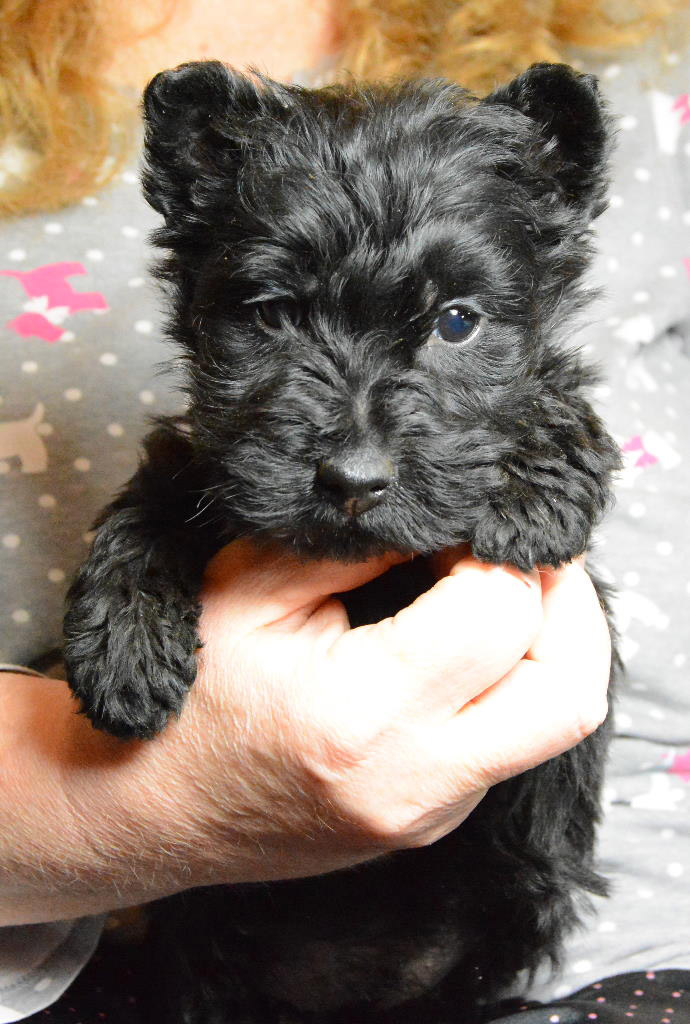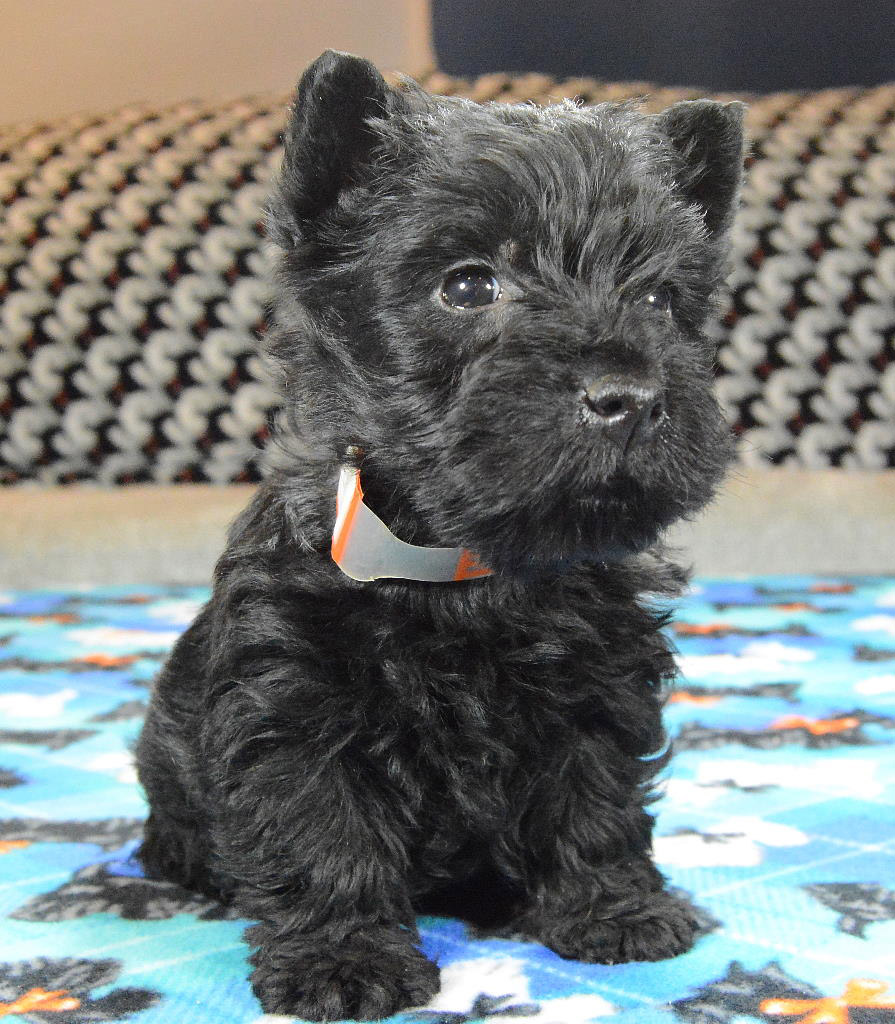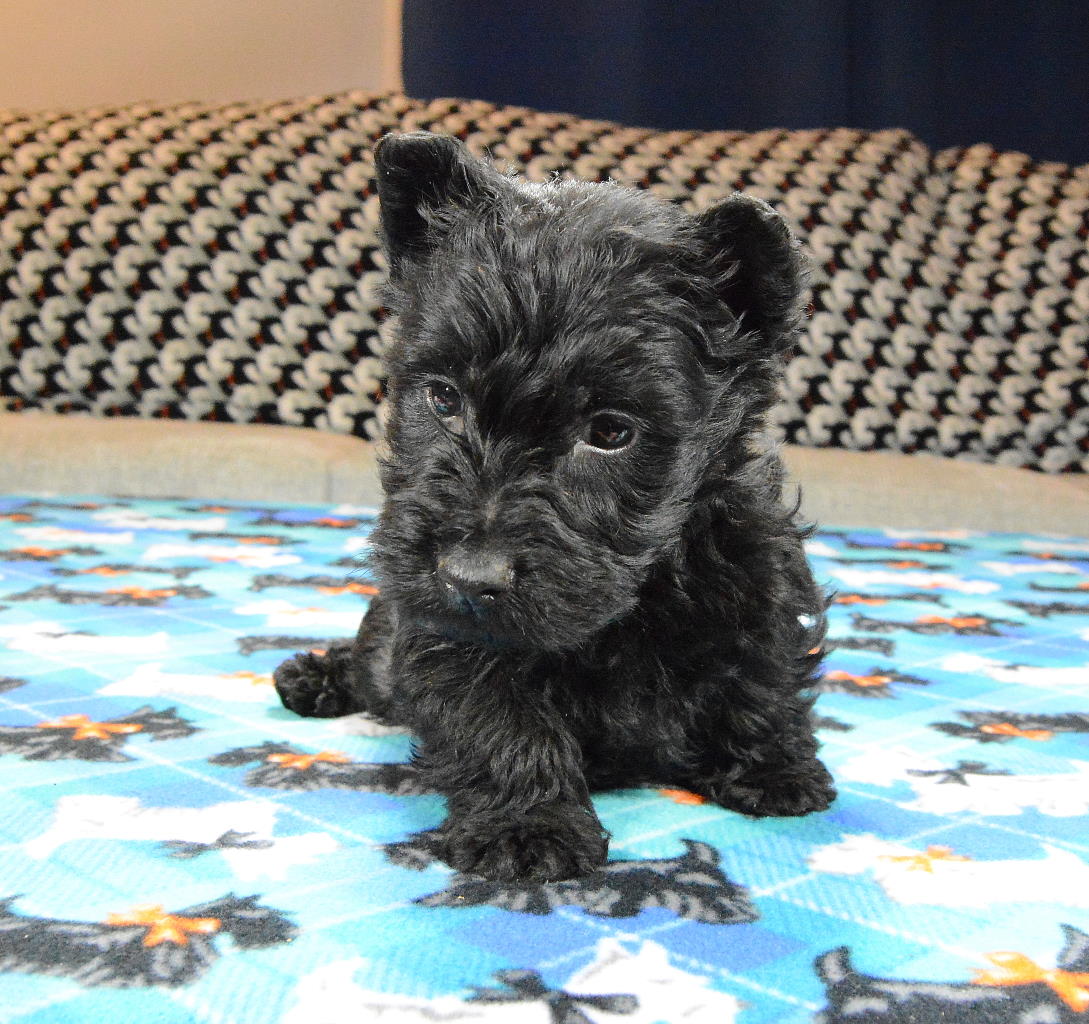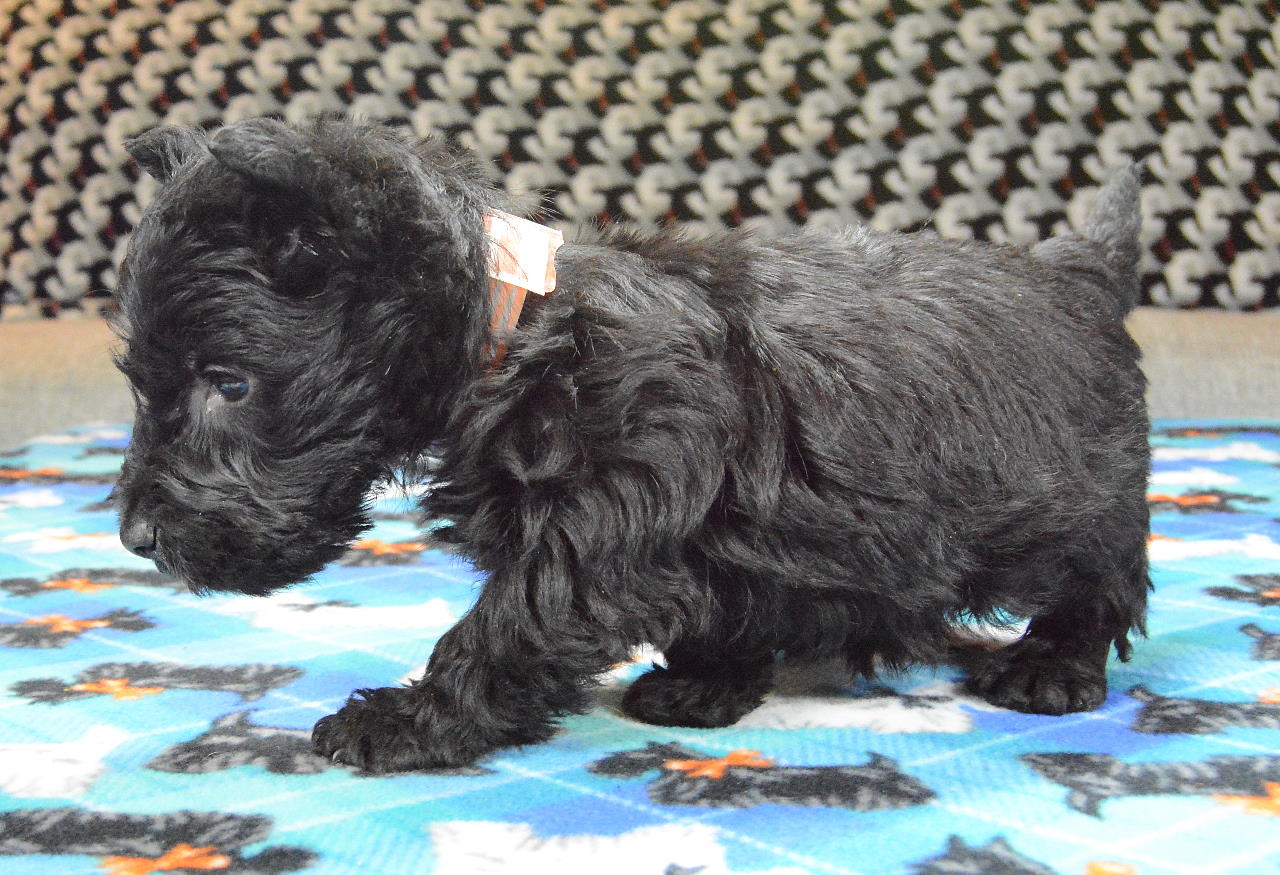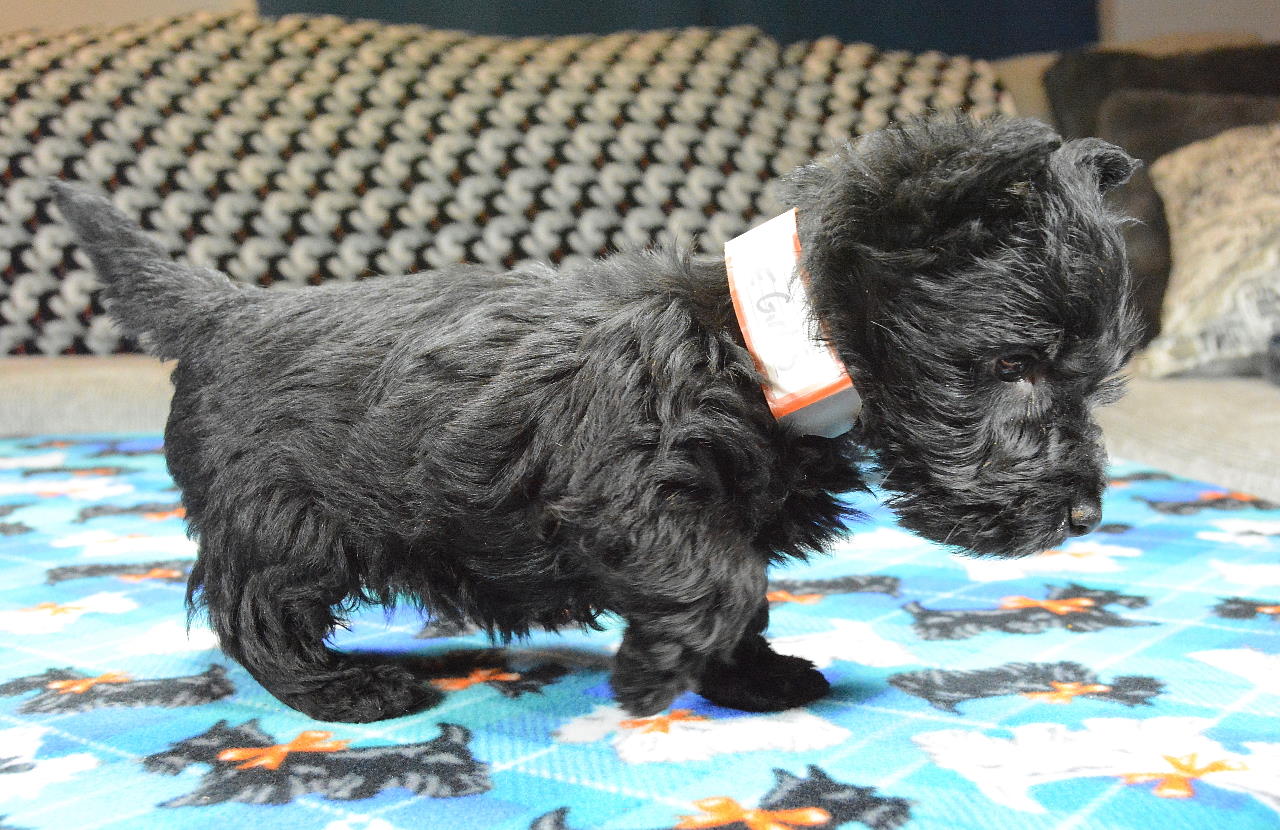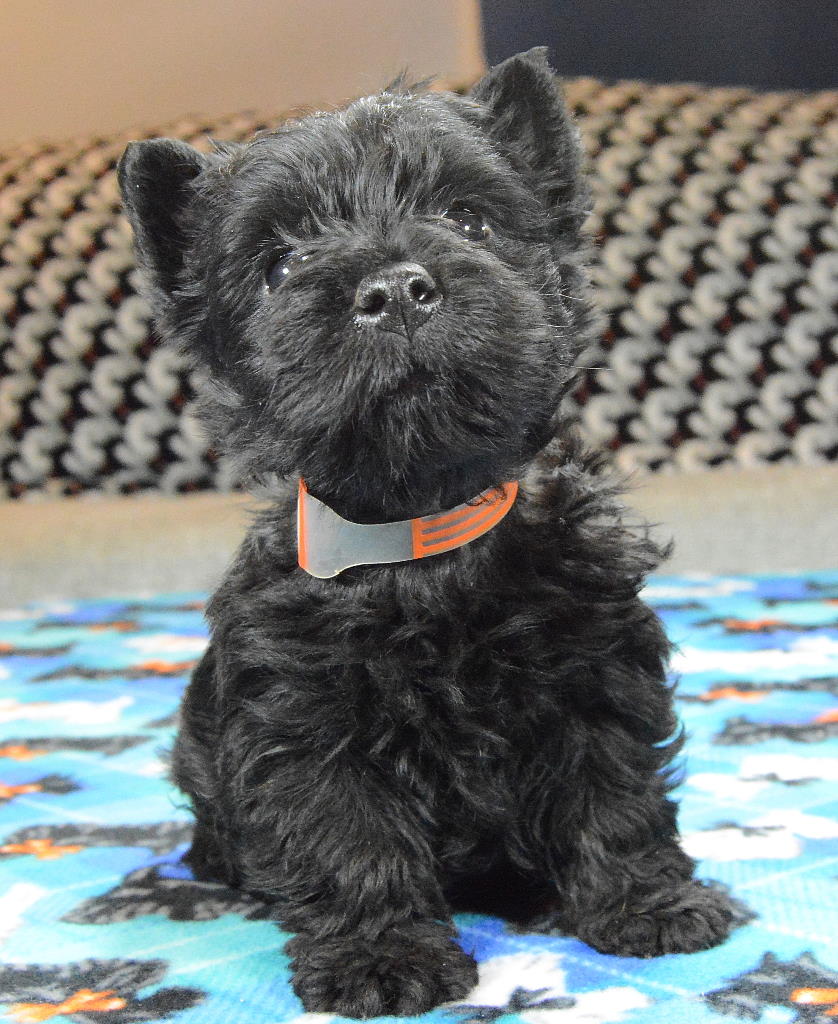 Black Girl #4
No fear here...she leaps and then maybe she will look..... maybe not.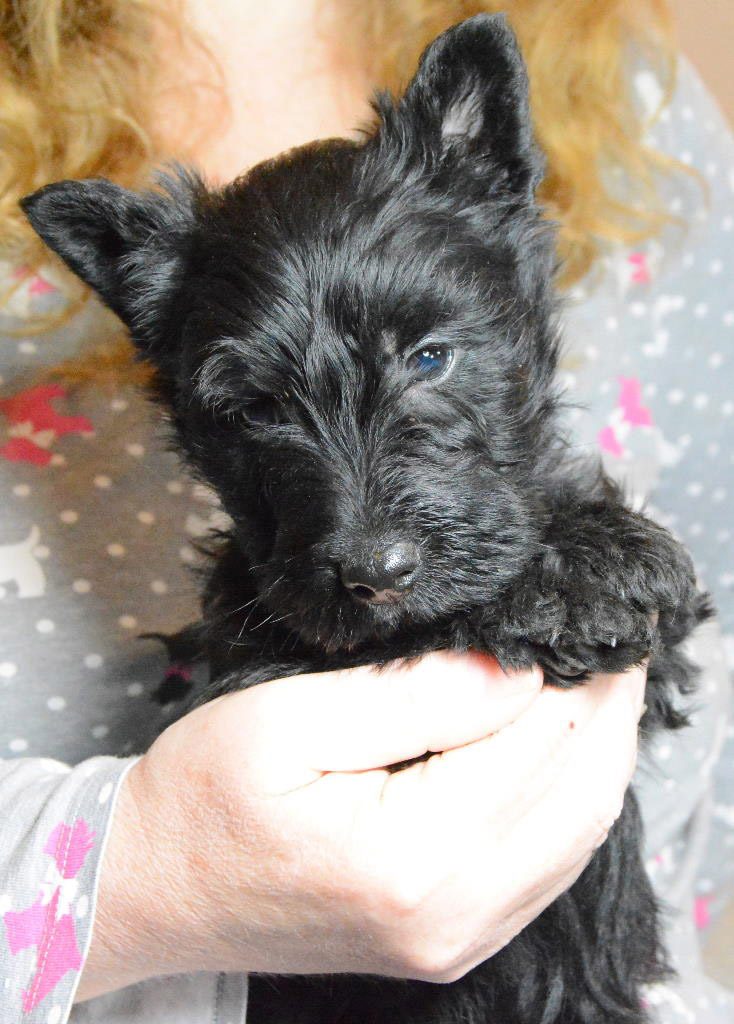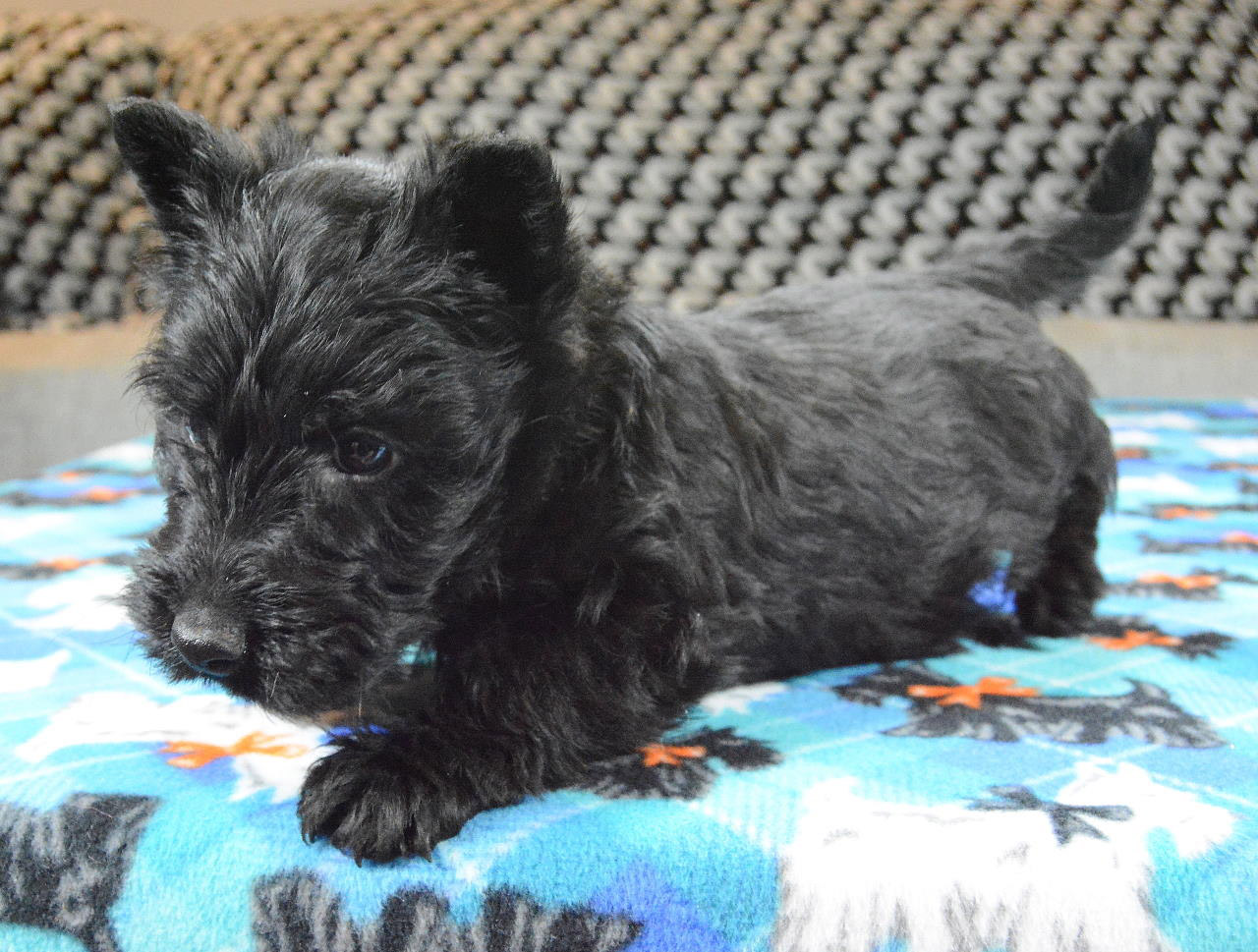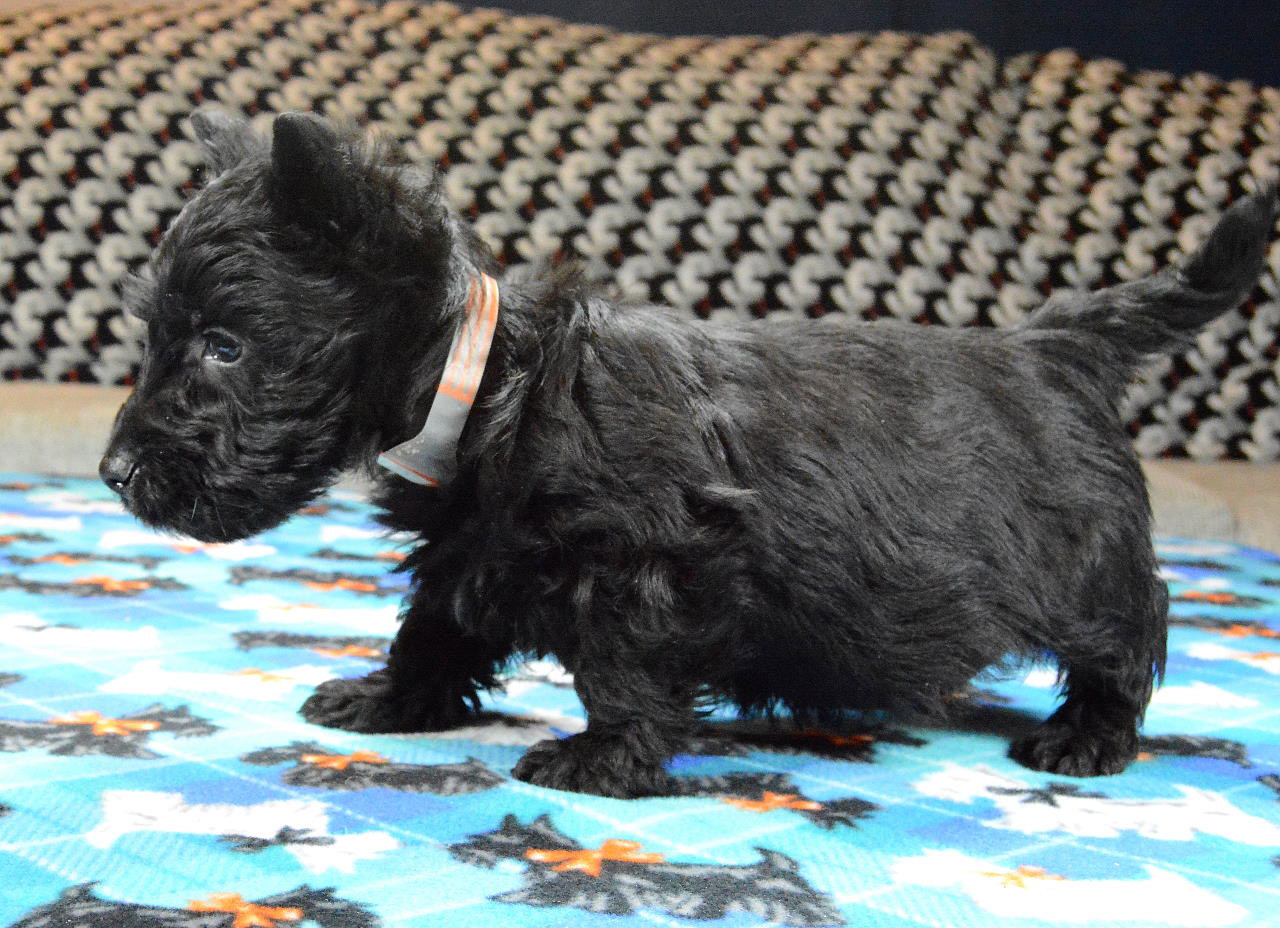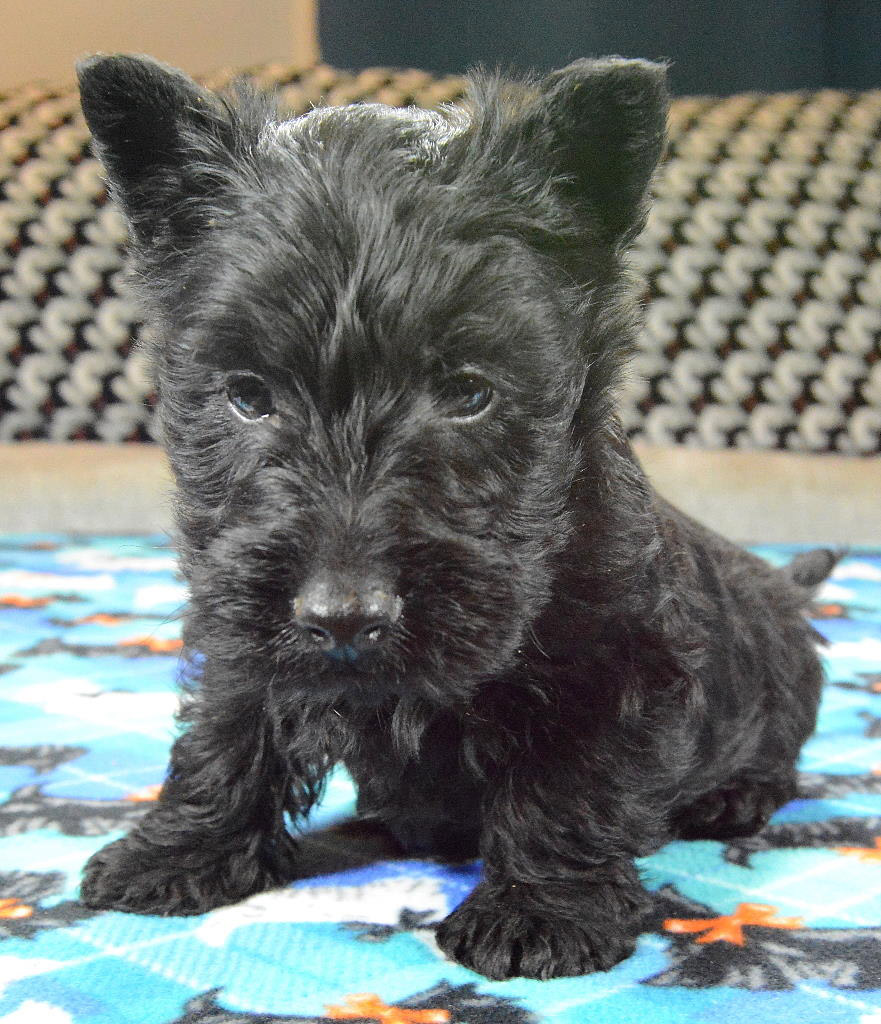 Black Girl #5
She is never the first to jump in but she always jumps.
Cautious at first, then curious and then happy to play.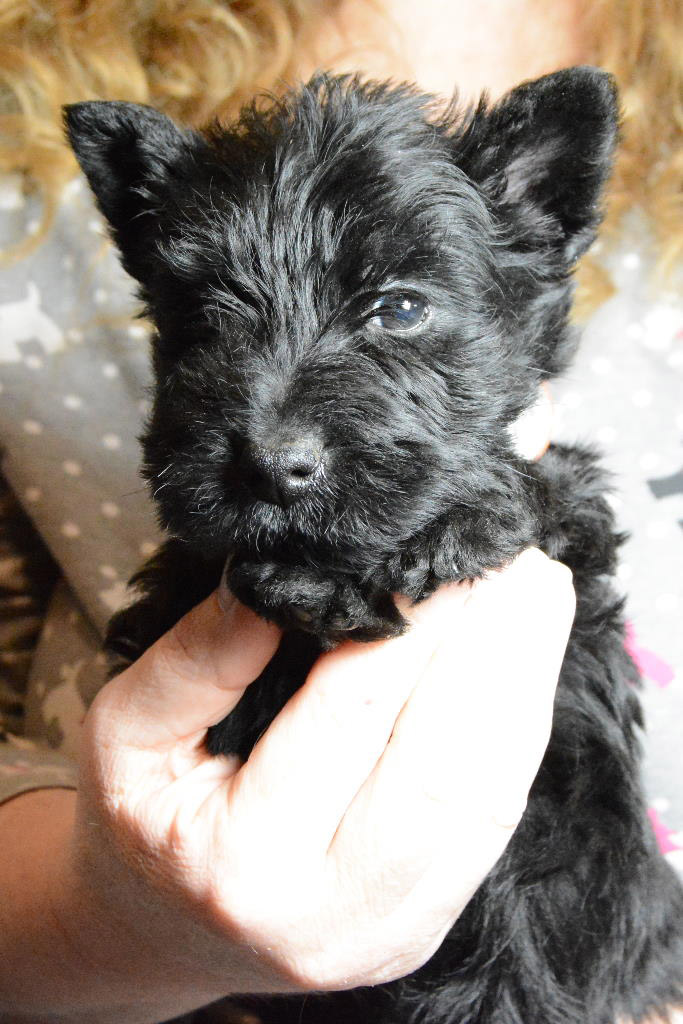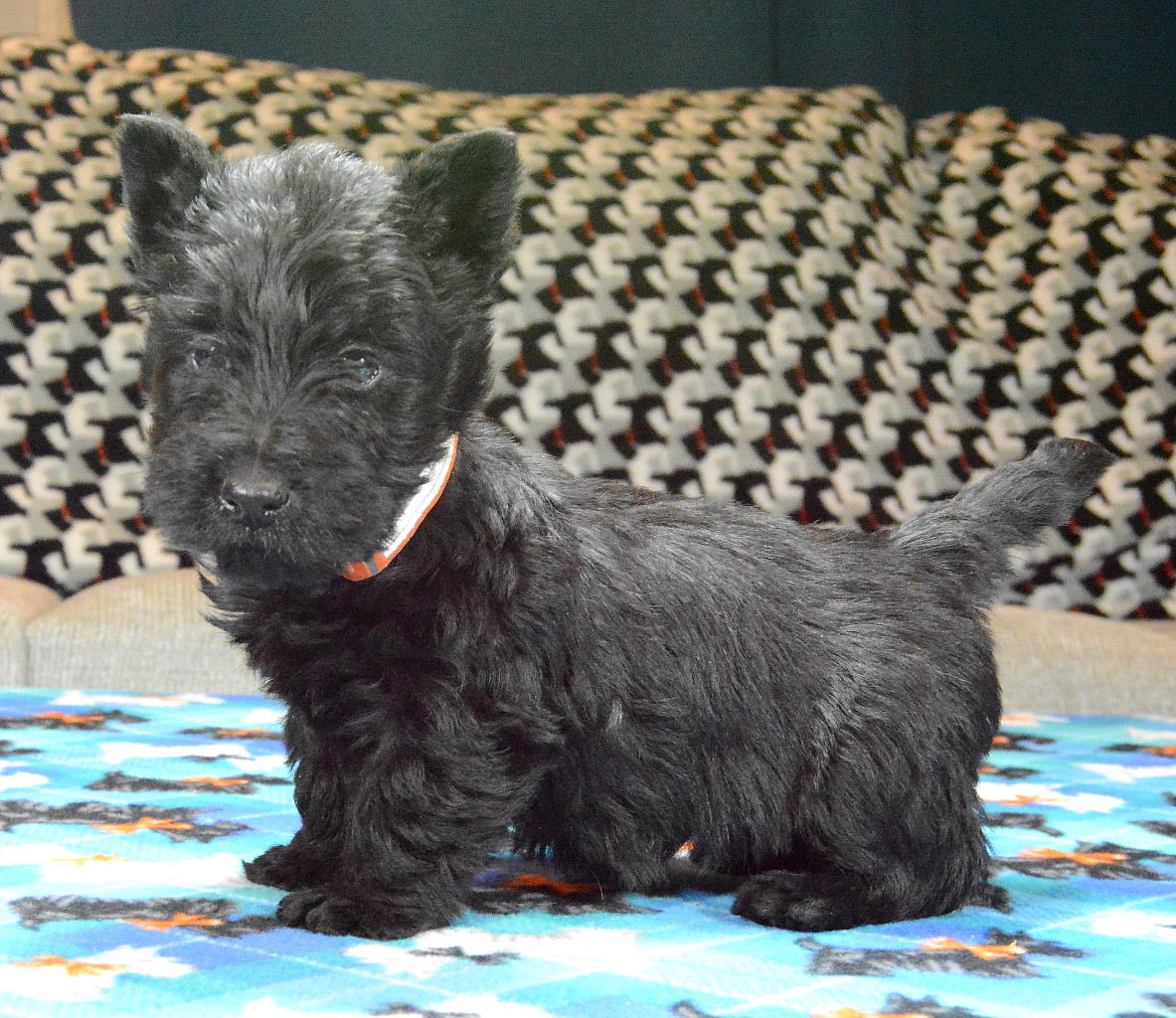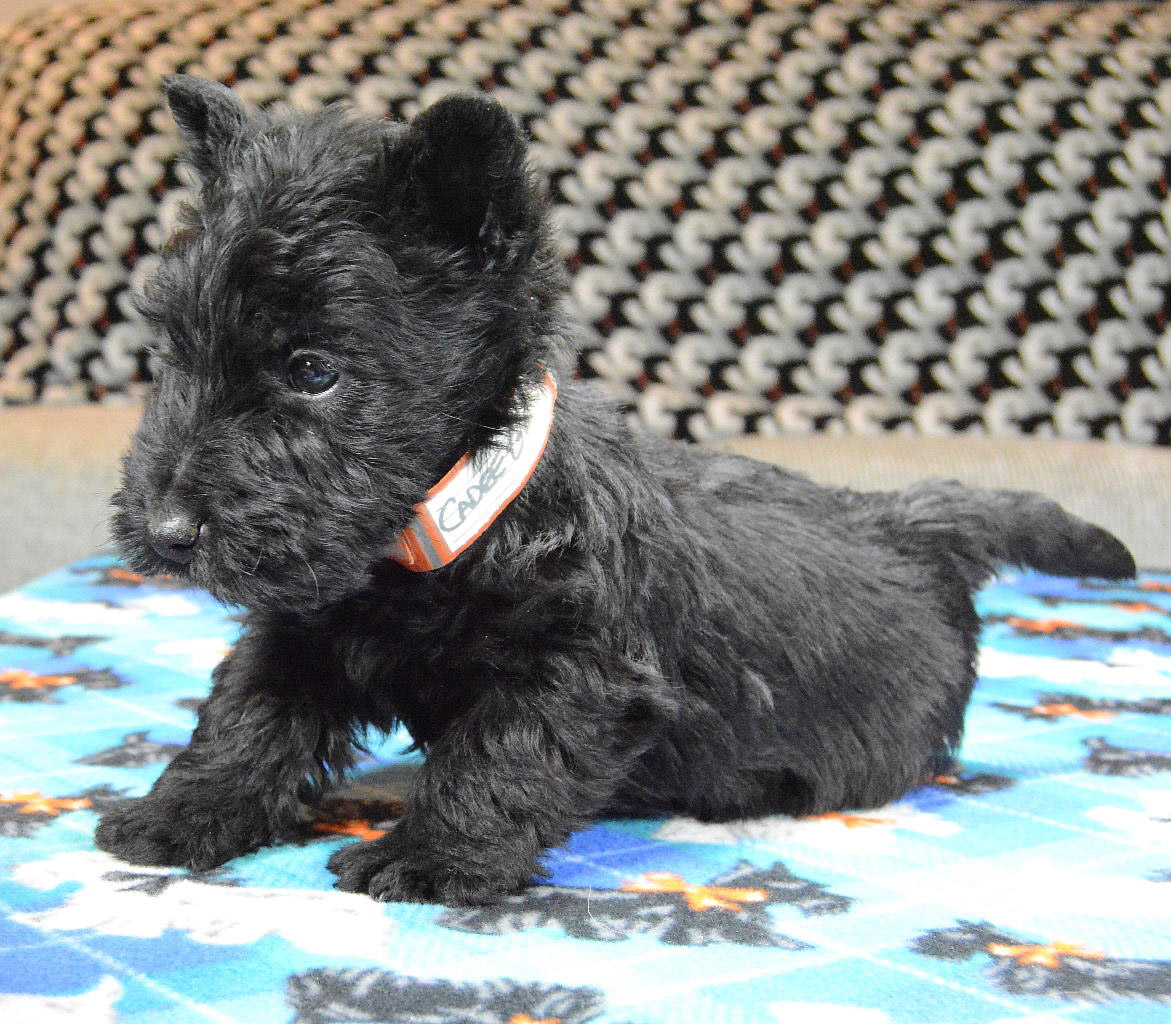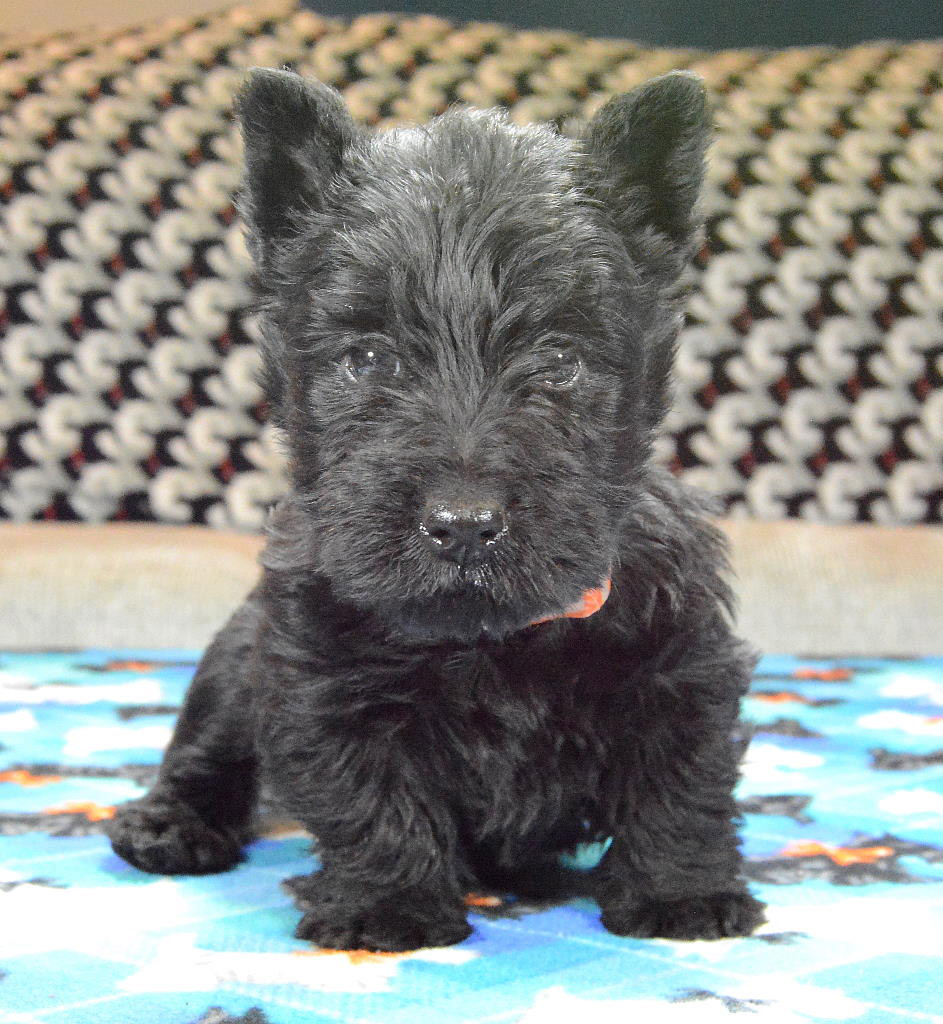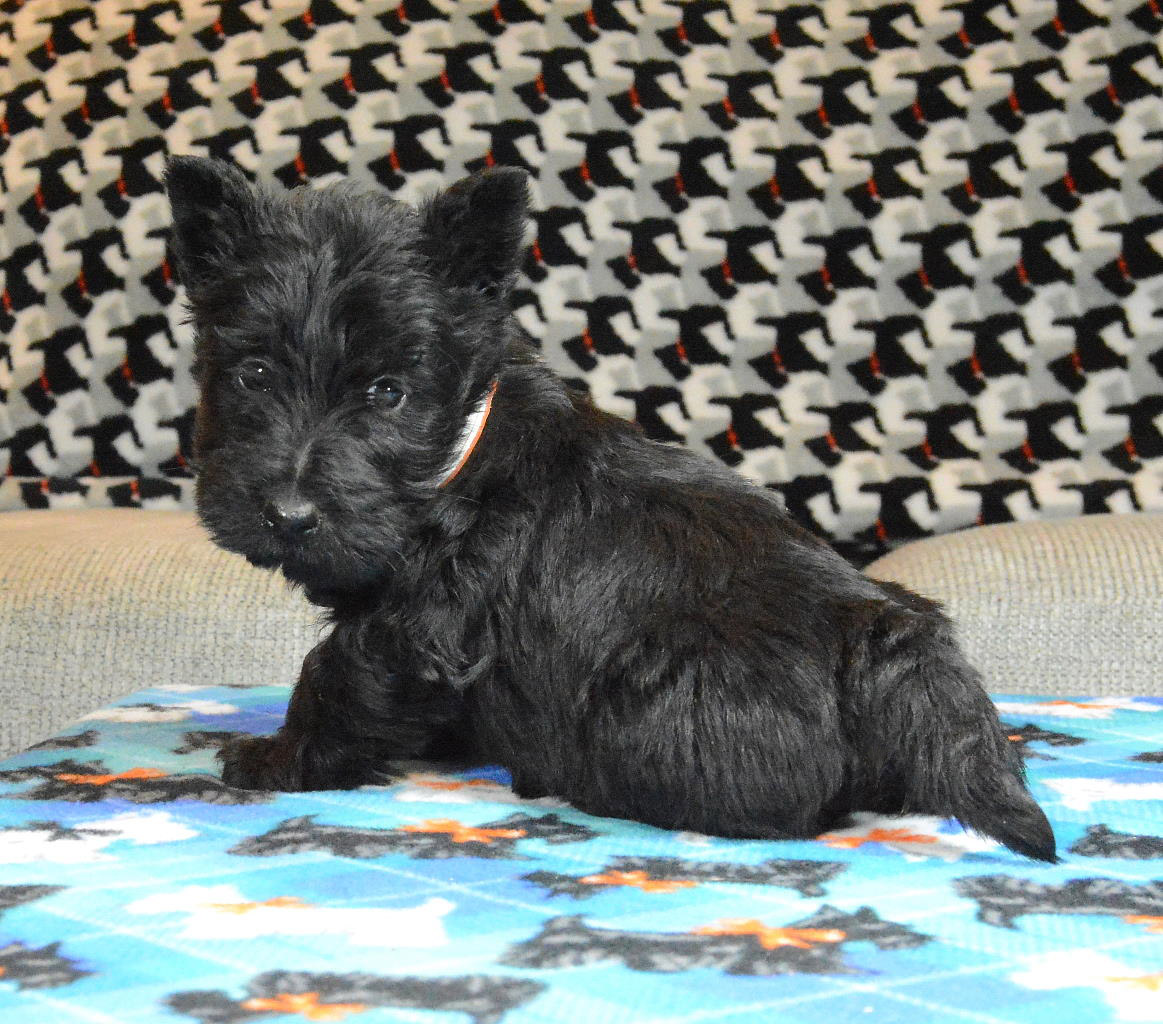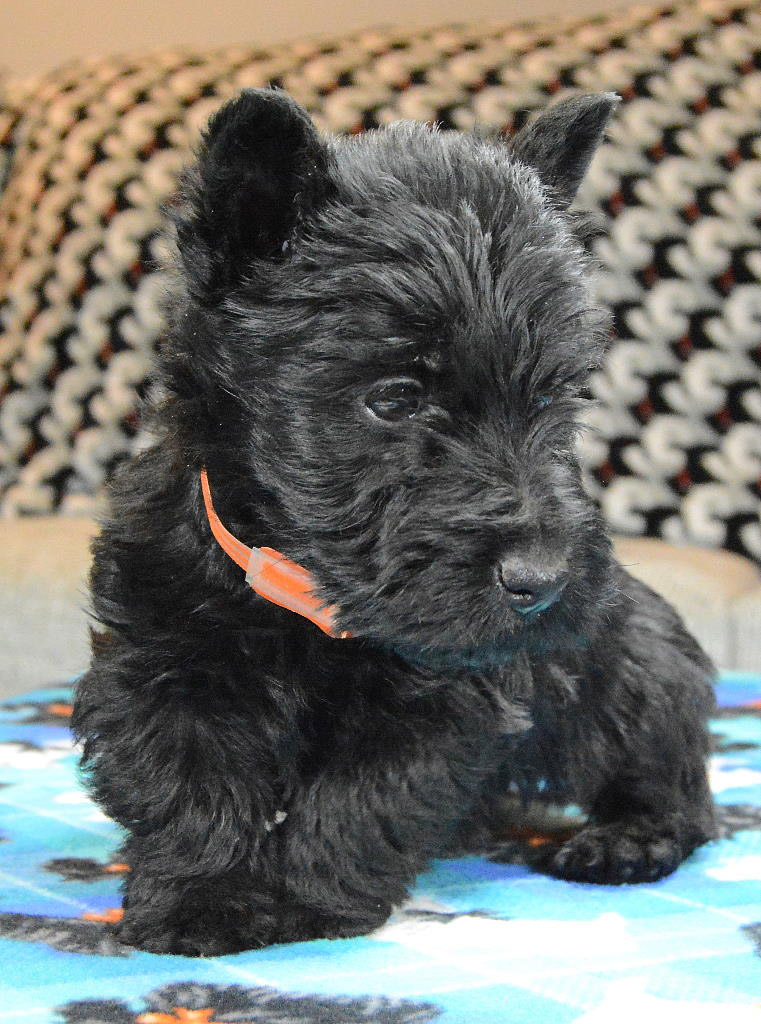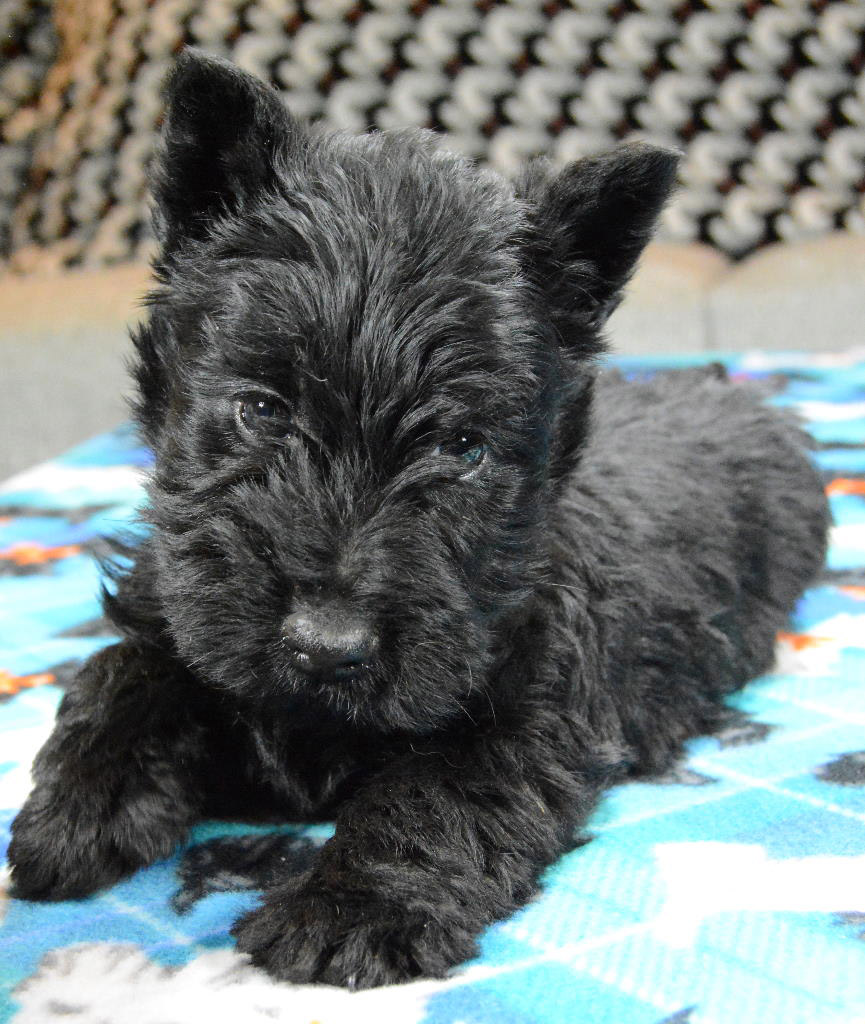 The End.
Please check us out on facebook for some BONUS pictures of this litter.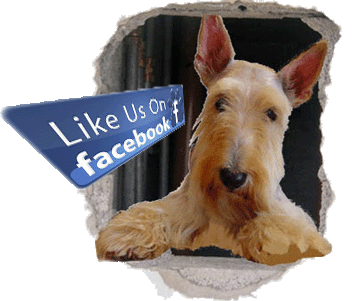 1-31-2022
On December 25th, Christmas morning, 2021, Cadee and George had a beautiful litter of 5.
All 5 are black girls.
I am placing these pups to folks on my waiting list.
If you would like to be added to my waiting list (no obligation) Please Click HERE
Prices, terms, email address and phone number are located here.
These pups will be ready to go home on Saturday, February 26th, 2022
This litter is now weaned, they will go for 1st vet check and shots later this week.
Here are their 1st pictures.
5 little girls
Ordered from smallest to biggest.